The internet has a plethora of pinatas information about all the things. Because of this I don't feel a need to create content. There will be no tutorials, no recipes (mostly because if I post about food it will be someone elses recipe and I'll be giving them full credit), and probably nothing that has not already been put forth a bajillion times already. Rather, I blog about the things I do with said information gleaned from the internet and my experiences. Alright? Alright.
Moving on to one of my hobbies, would you like to know what that weird pinkish mass in the above picture is? I'm so glad you said yes! Enthusiastically! [I heard it! Don't deny your excitement for traditional animal fat]
Let us discuss glorious fat. Pigs and Cows both have fat deposits all over their bodies which can be rendered into a pure, shelf stable cooking fat: pork = lard and beef = tallow. Not all of this fat is created equally, however. The best quality fat comes from a fatty mass that surrounds the animals' kidneys. In a pig it is called leaf lard and in a cow it is called suet. The rendering process is just a way to get the good stuff from the physiologically necessary but not tasty other stuff like gristle and connective tissue. The process and outcome are very similar so I used my lard making skills to utilize a very awesome part of our first homegrown beef.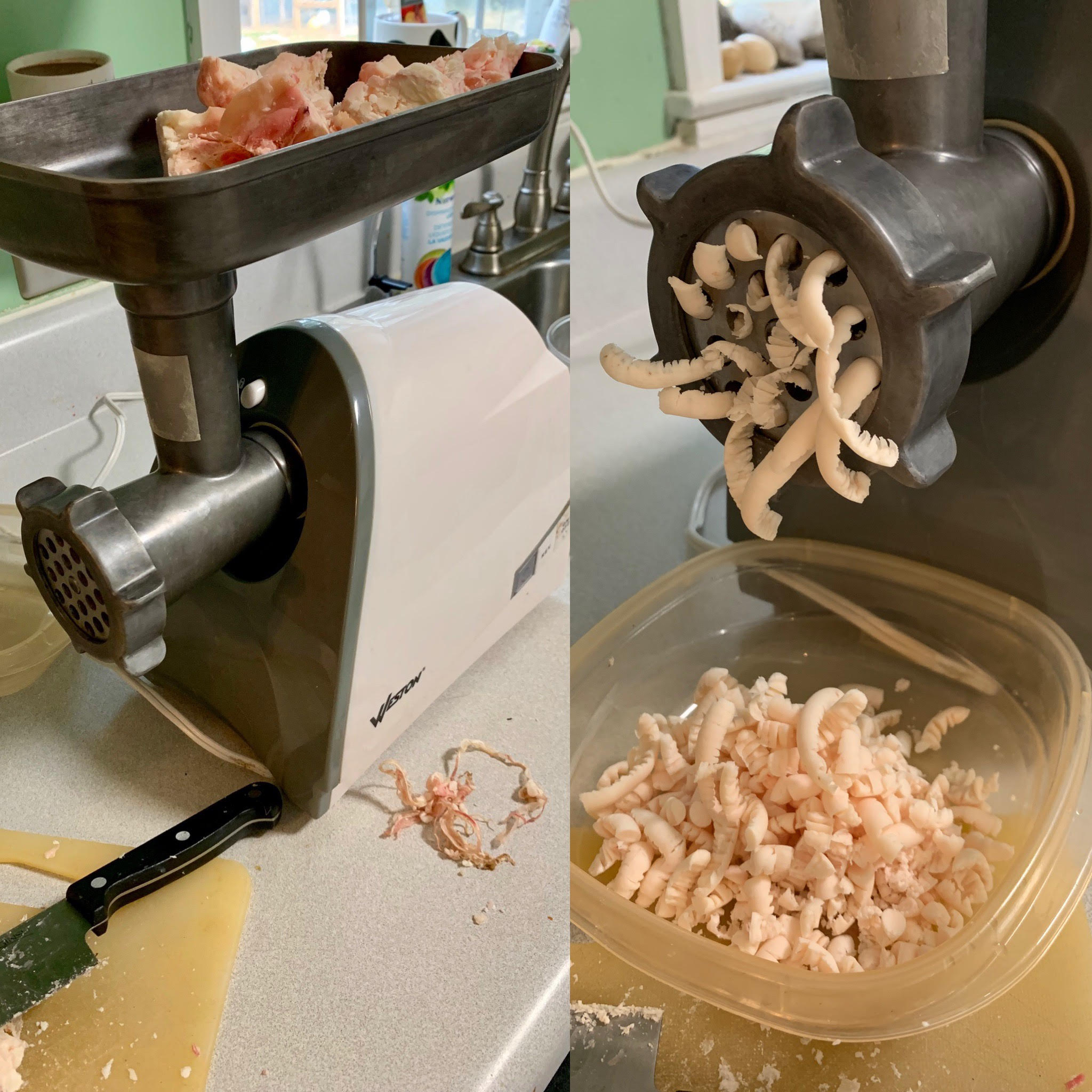 First, the raw suet is chopped up into manageable chunks that can be run through a coarse grind plate on a meat grinder. Having it be frozen first makes this process much easier.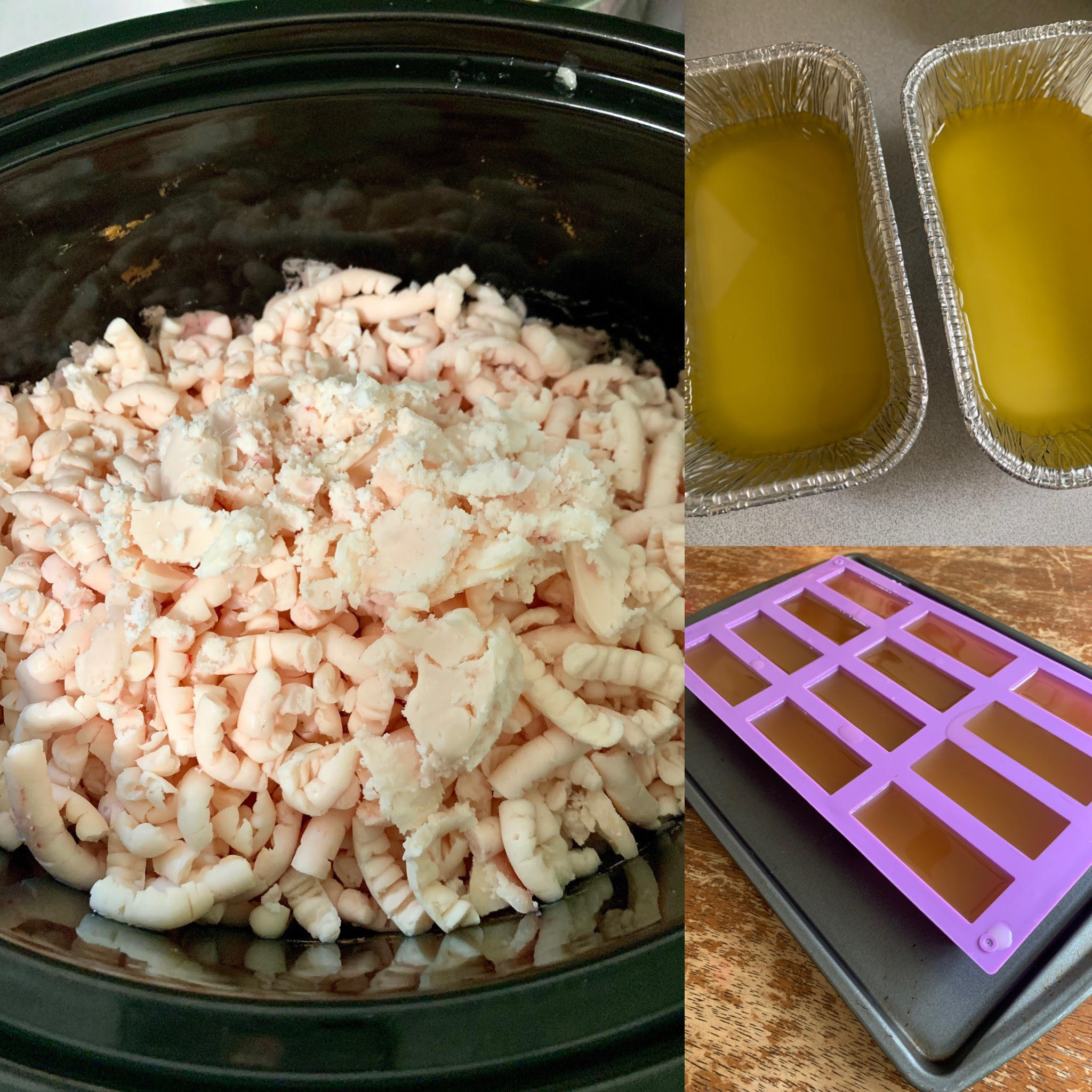 Next, it goes into a crock pot on low. I gave it a good stir every now and then to ensure even melting and no burning. Burned fat is no bueno. Once it is a lovely melted golden yellow (fun aside: the overall finished color of the tallow will vary quite a bit based on the type of cow, beef or dairy, and the cows diet.), it can be strained and poured into any container to solidify.
I opted to use the silicon mold that I bought for homemade butter. Each stick is about a 1/4 cup or 1.5 oz. When you bake with suet (Thank you England for using this fat in all your recipes!) you can let it soften and use it like butter, or you can grate it frozen with a cheese grater and then mix it in. My driving motivation for the six and a half pounds of suet was to have enough to make an authentic British Christmas pudding this coming Christmas (Who cares that we just did Christmas! I'm a planner, don't judge.) But we also got a deep fryer and tallow is hands down the best fat for frying anything. It has a very high smoke point meaning the fat stays intact and stable at the higher, frying temperatures. Oils like Extra Virgin Olive oil have low smoke points which means they break down when heated and cause all sorts of problems for your digestive track. In light of all this, I'm thinking the other six pounds will be deep frying all manner of awesomeness.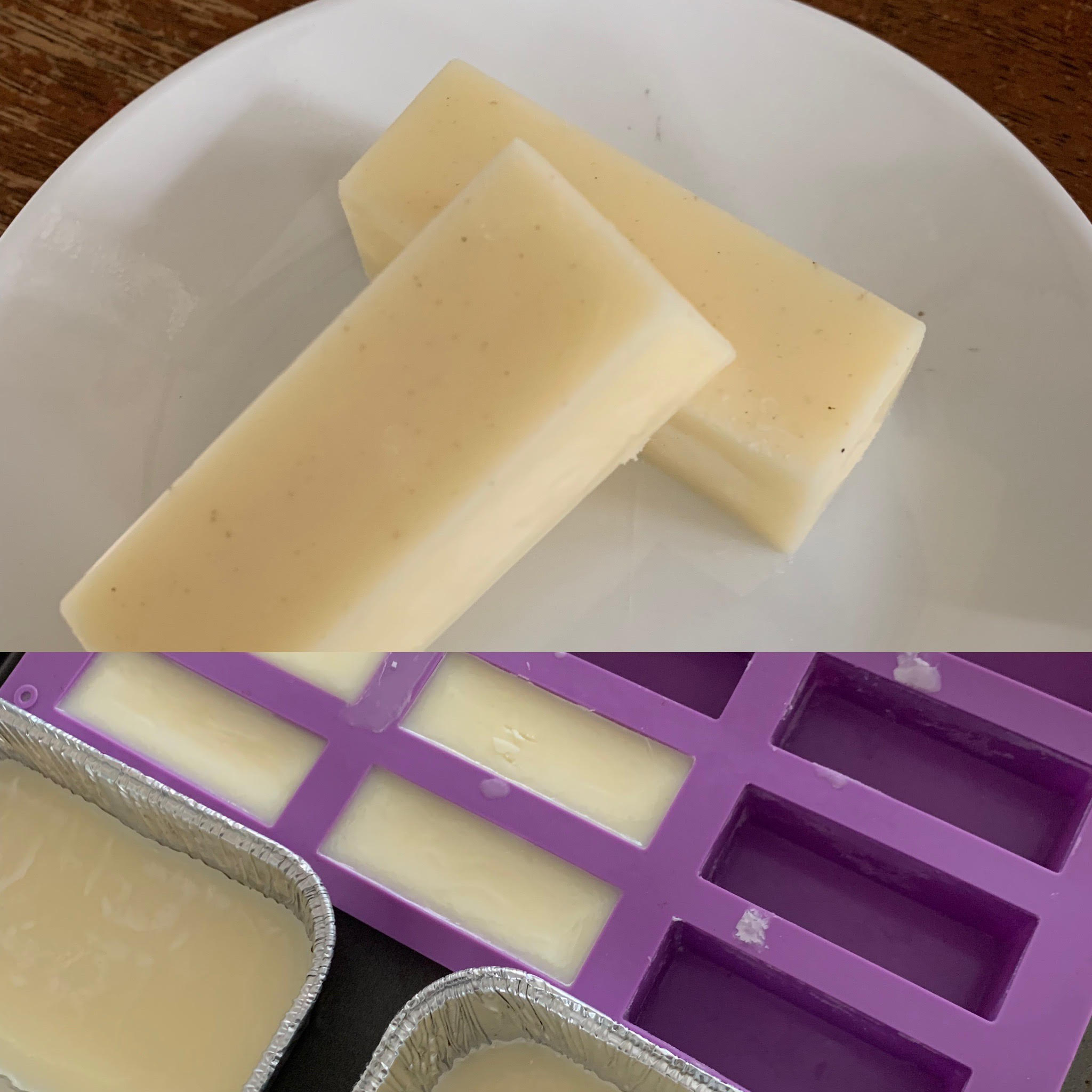 Once it hardens in the fridge you can pop it out of its mold and put it to good culinary use. Since this is destined for holiday glory it needs to hang out in my freezer for 330 plus days. In order to make sure it's still tasty by then, I wrapped it in cling wrap and then butcher paper before stashing it.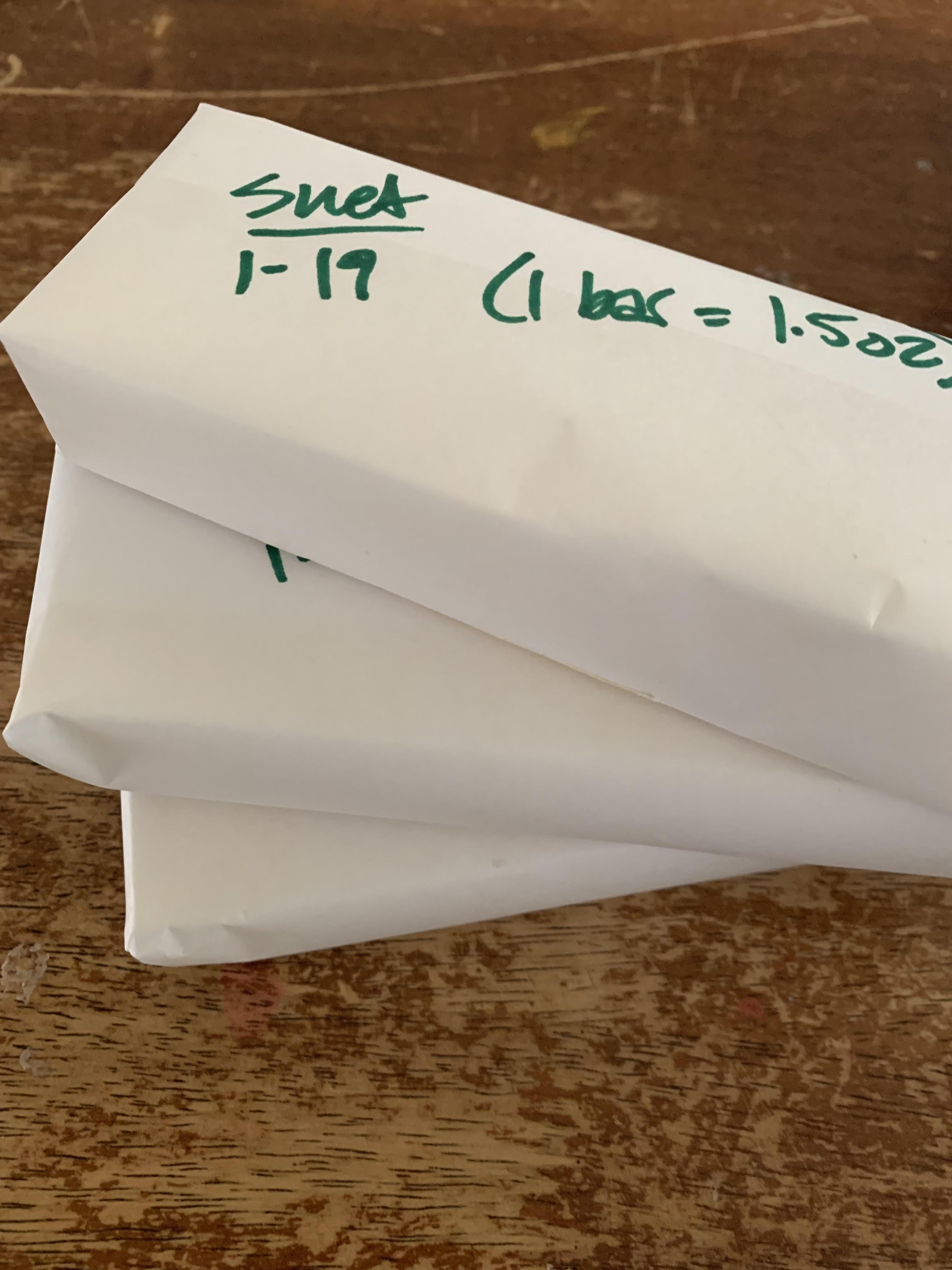 I know you will be pleased to hear that suet is not actually the most interesting part of the cow that I'll be learning how to enjoy. Oh no. We still have tongue, liver, and heart…and I'm more excited than I really should be. But then again I do love a good boudin noir.