When this particular child decided it was time to enter the world I was a two hour drive from home and it was one in the morning. Most of my labor was spent driving. She was small, so the birth was easy. When we realized she would be different from our other monkeys I figured easy was over.
Raising Layna is a mixed bag…she's stubborn and feisty and independent. Not a problem until she insists on wandering off alone, or fixing those dang bangs that get in her face by herself. But I will say that her simple faith in all that is good (Jesus Christ is her answer to everything…as well He should be) and her exuberance for life and her work (Layna takes writing in her notebooks and coloring and cutting her pictures very seriously) makes being her mother much easier than I thought it would be eight years ago. At the beginning I had a hard time seeing the girl through the diagnosis. Now, I only see that smile and stamped foot and growly voice telling her dog to give her kisses. I only see her hug her dad (favorite person on the planet) and spontaneously say prayers with her eyes scrunched shut for her siblings and friends. Raising her is delightful and frustrating and pushes my limits as a human being, but being her mother is a gift. And speaking of gifts…We had a great time with this Birthday.
All birthday's around these part start with a cake.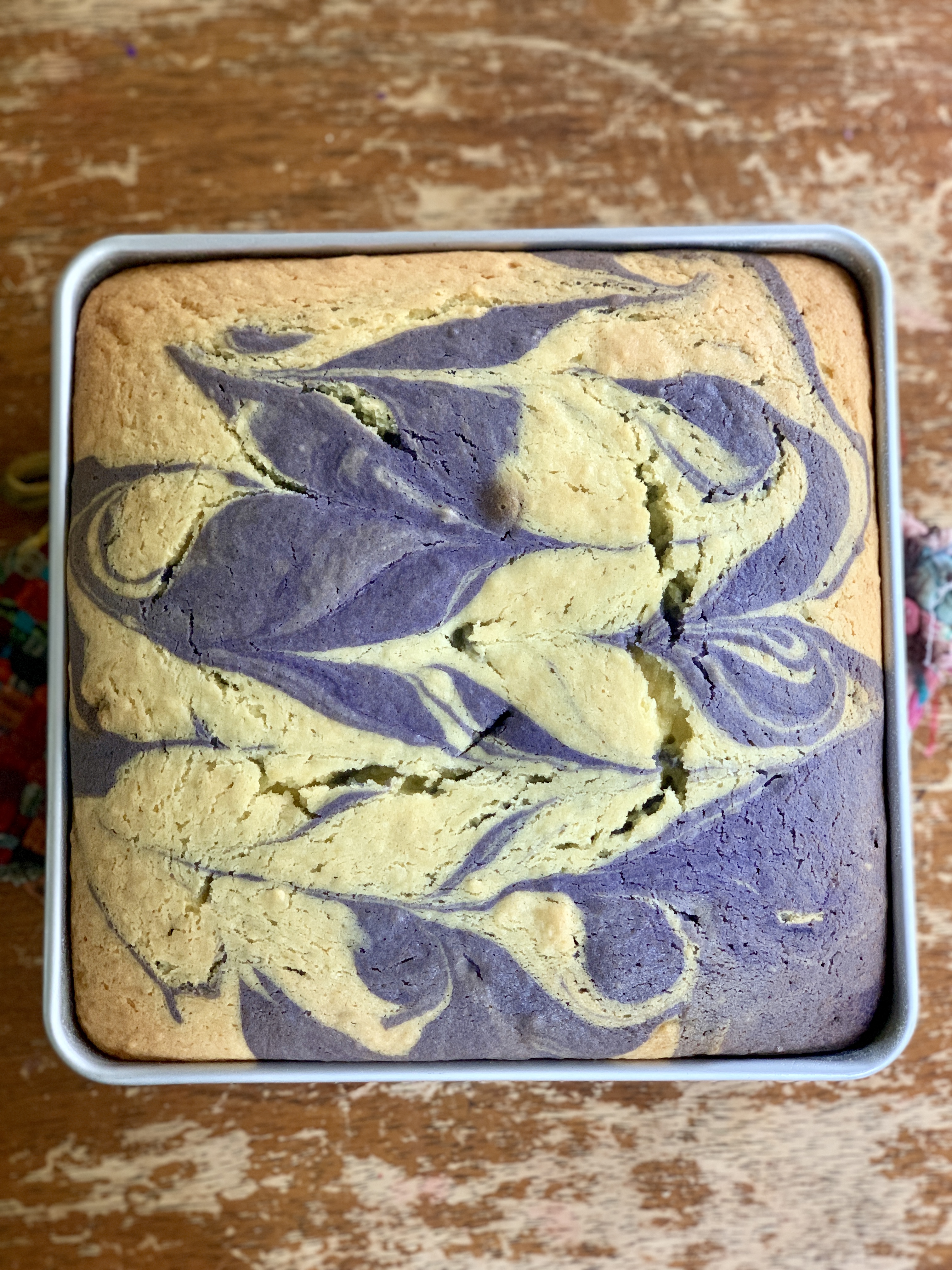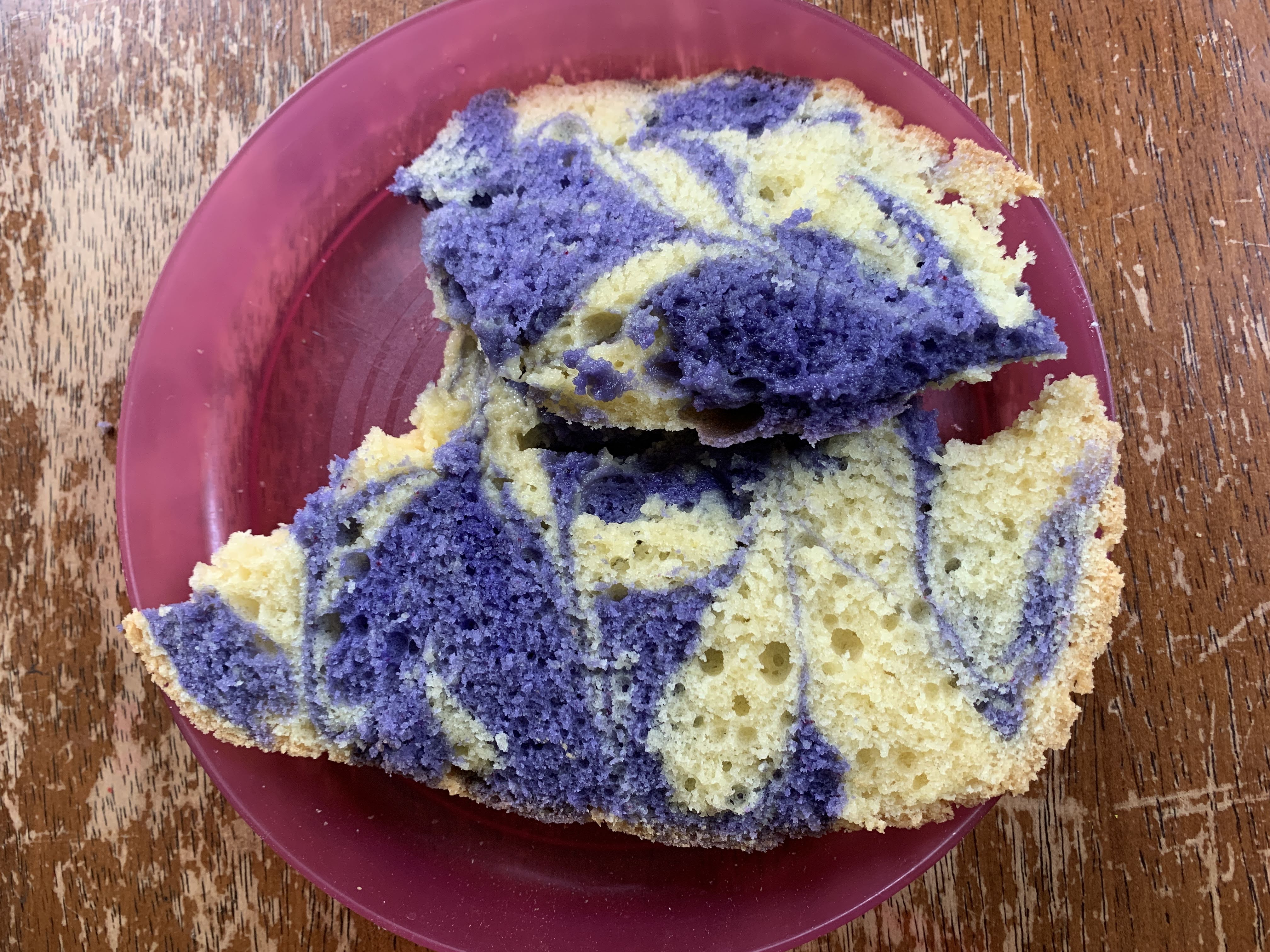 She wanted chocolate cupcakes at her birthday dinner at Grandma's and we made swiss meringue butter cream frosting. I'm in love with it. [top picture] It pipes beautifully and looks amazing! It's also finicky and I couldn't get it to work for the actual cake. Sigh. But frosting is frosting and munchkins don't tend to be too particular. For her actual cake she wanted vanilla and I talked her into a purple swirl. Not a hard sell.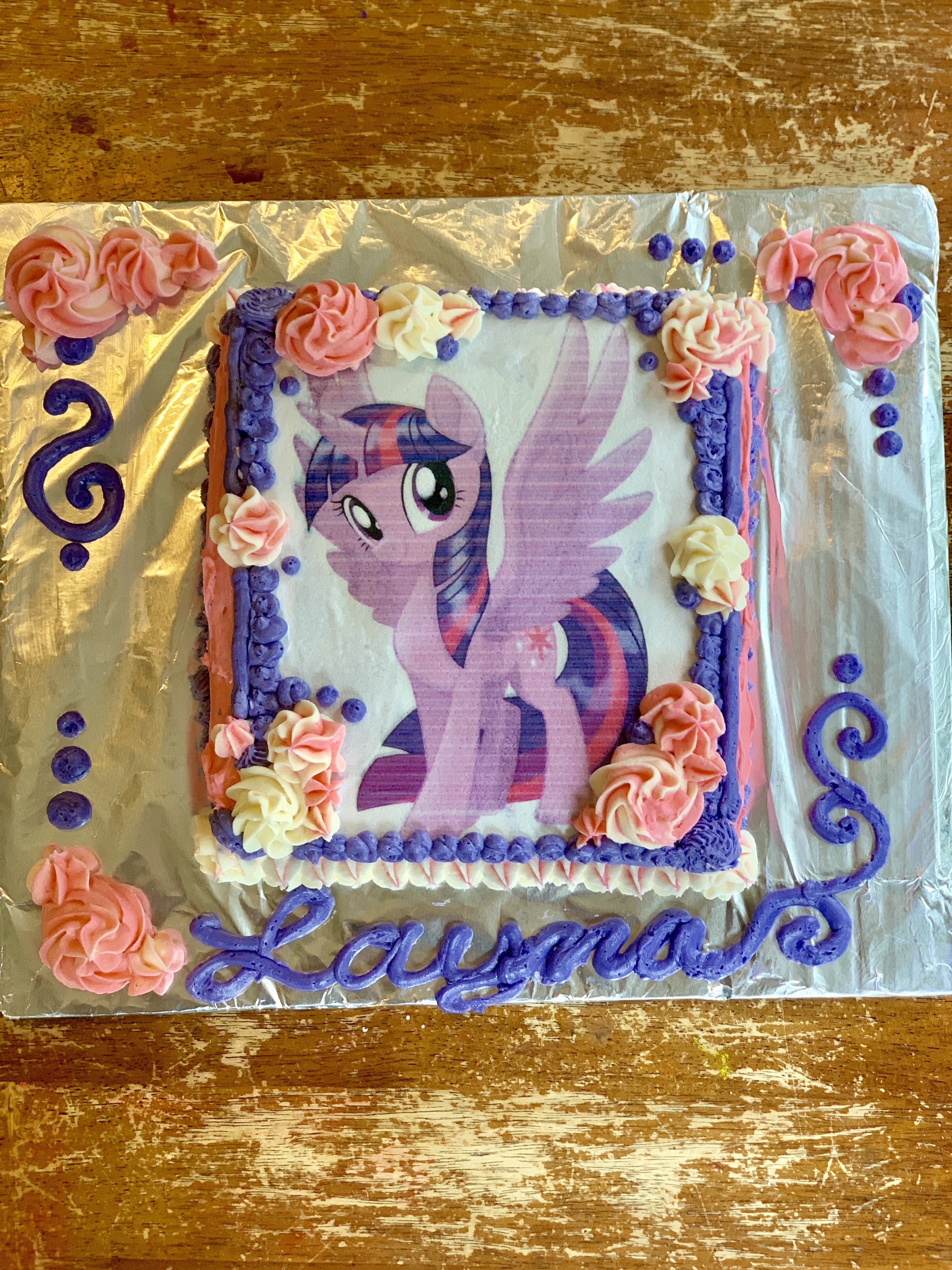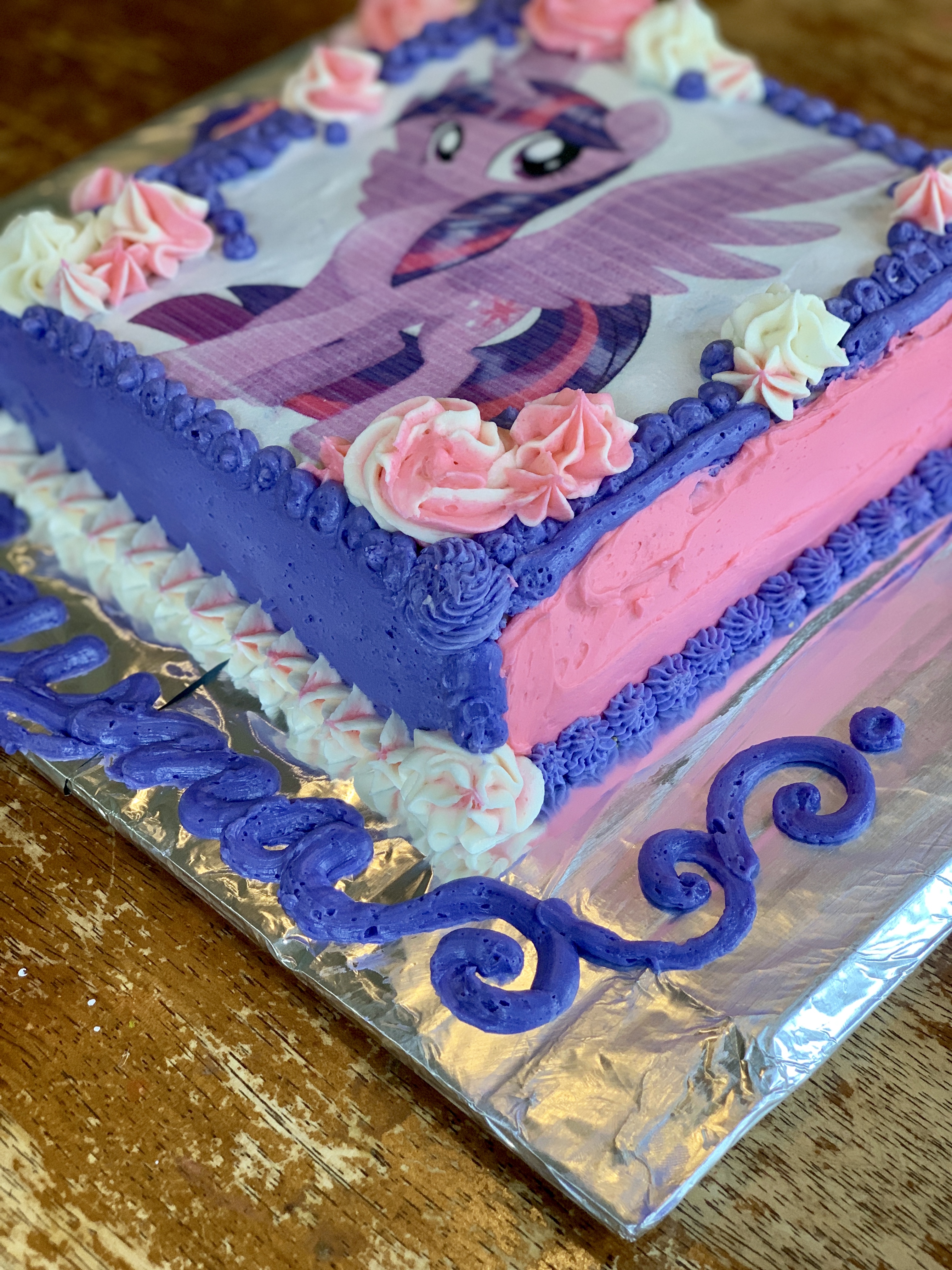 She has three loves right now: a show called The Dragon Prince, My Little Pony, specifically Twilight Sparkle, and bunnies. Corra already claimed Dragon Prince for her cake, so Layna graciously went with Twilight.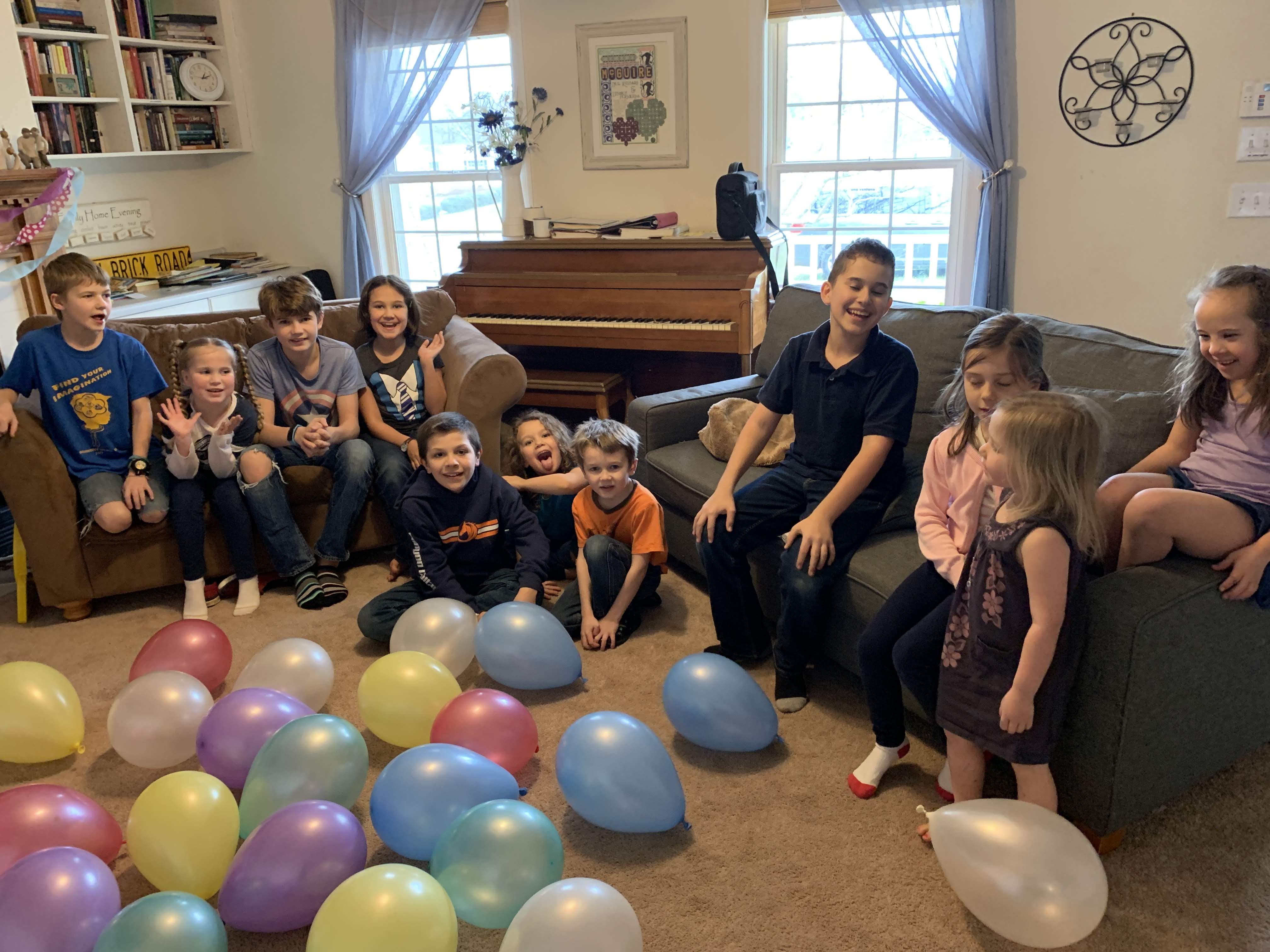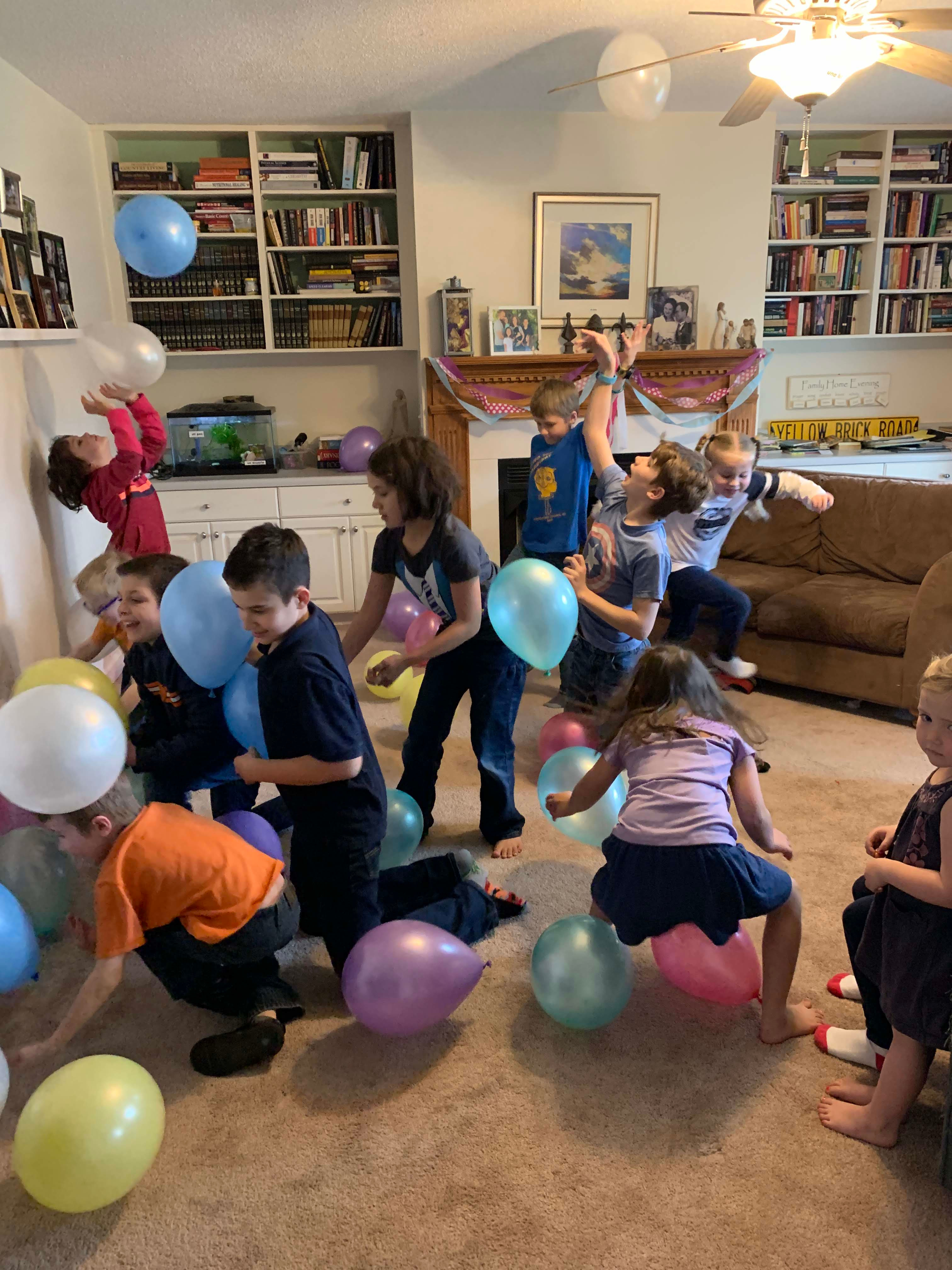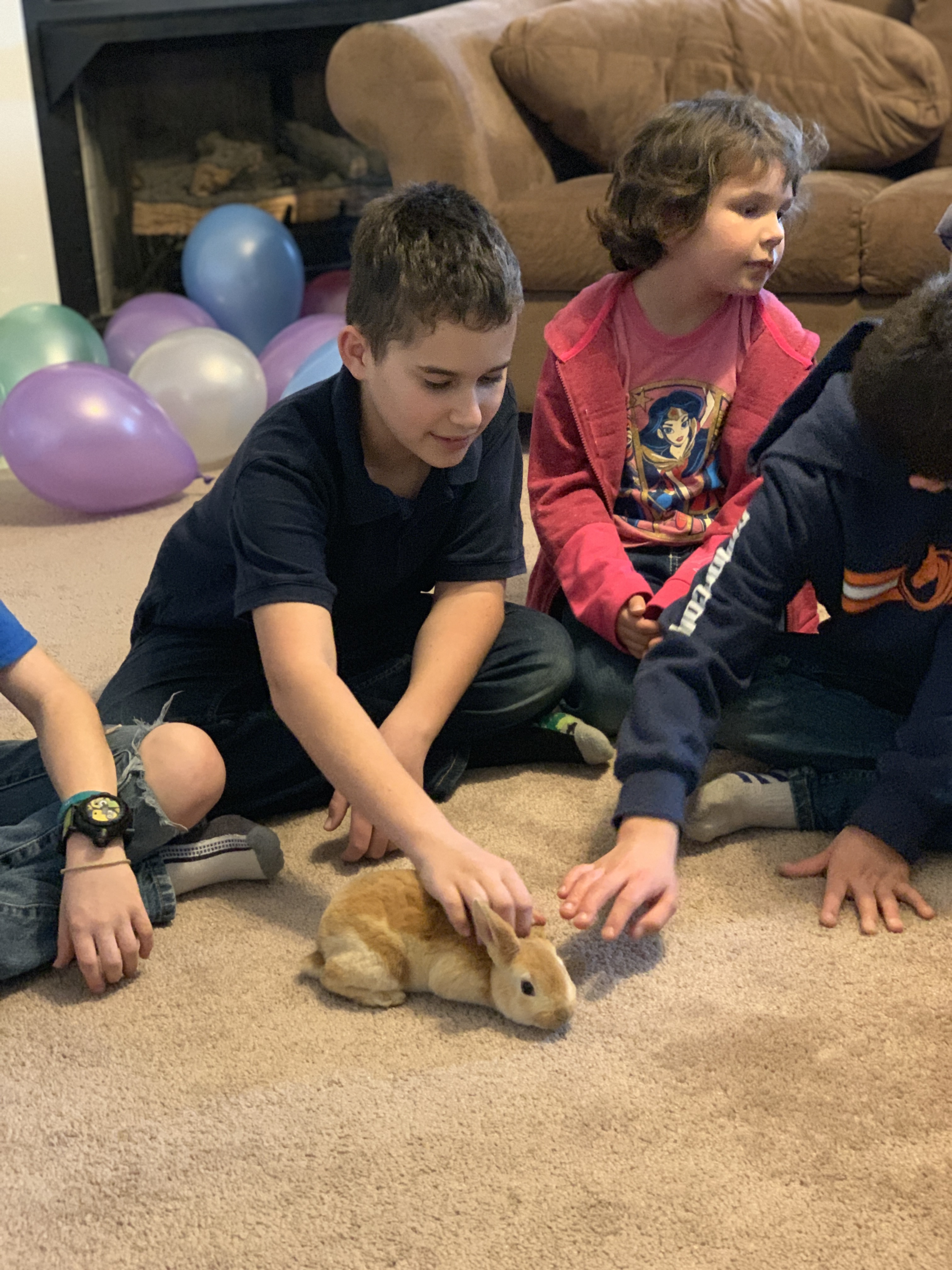 We played with balloons a ton, because they're awesome. We played pin the Tiara on Twilight (she's a princess after all) and I learned that my choice in scarf was an epic fail. Turns out it was much more sheer than I thought, which meant all the kids got it in the right spot. And because we just so happen to have 14 baby bunnies, we brought 2 in to visit the kids.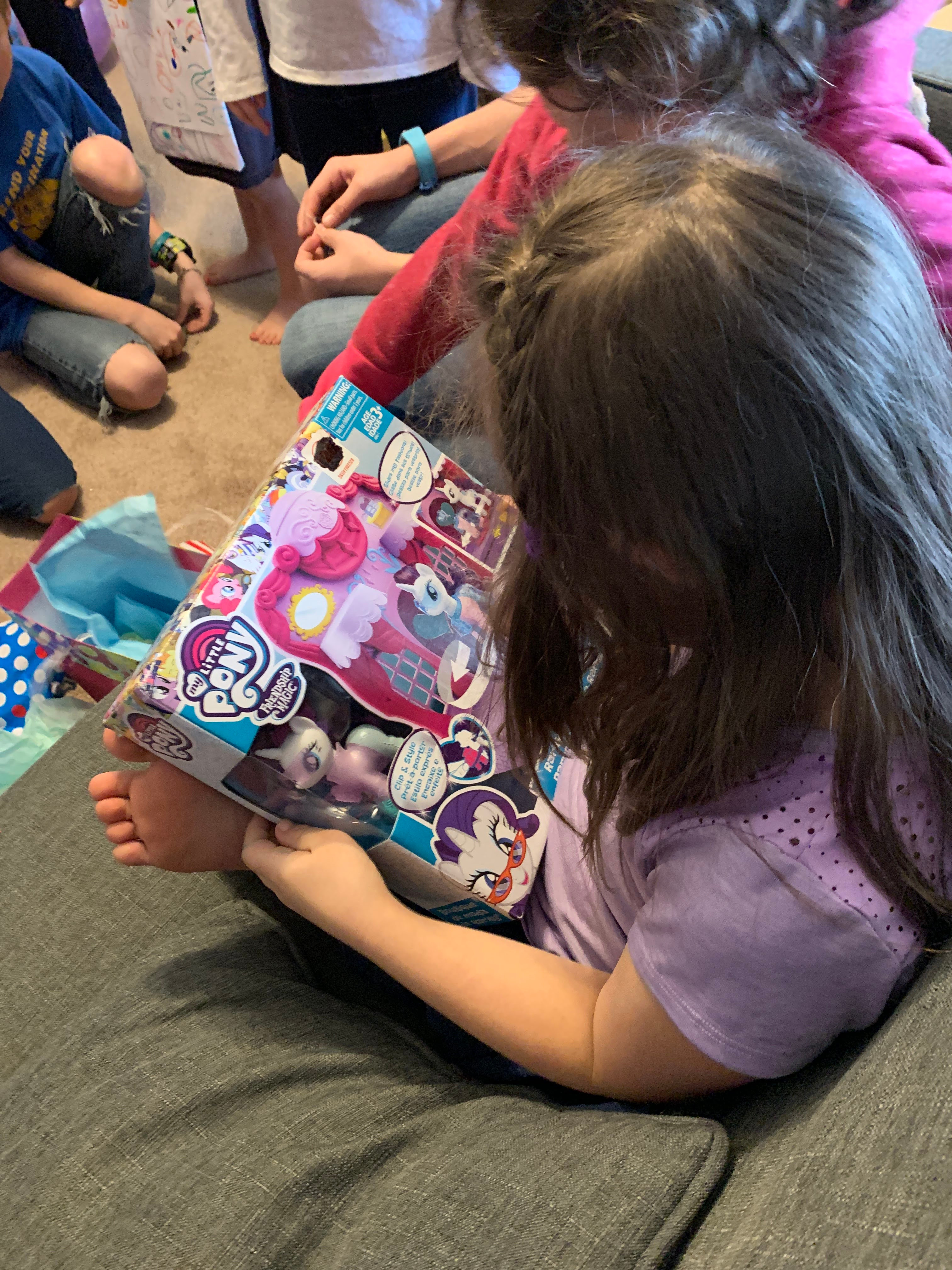 She got some great Pony loot.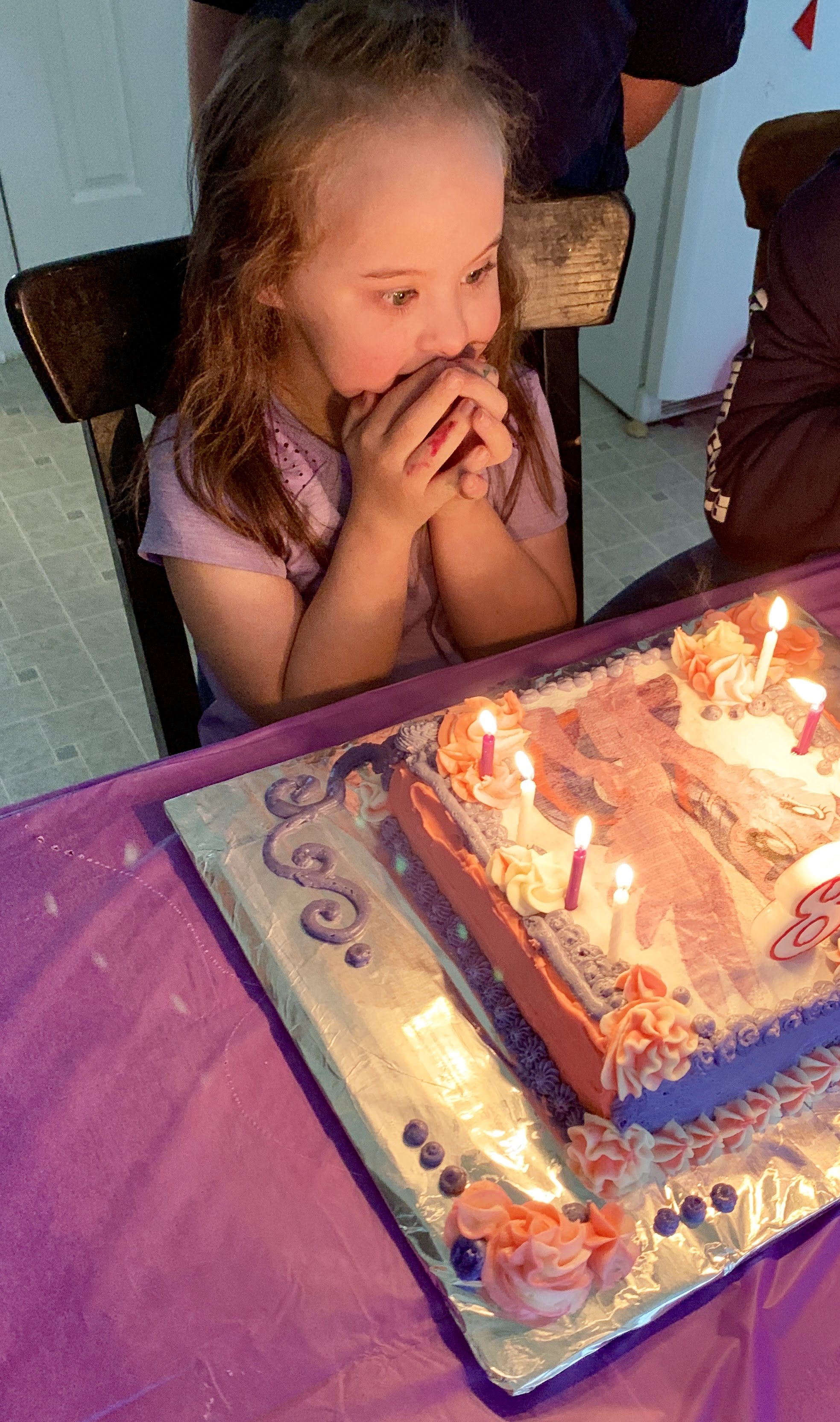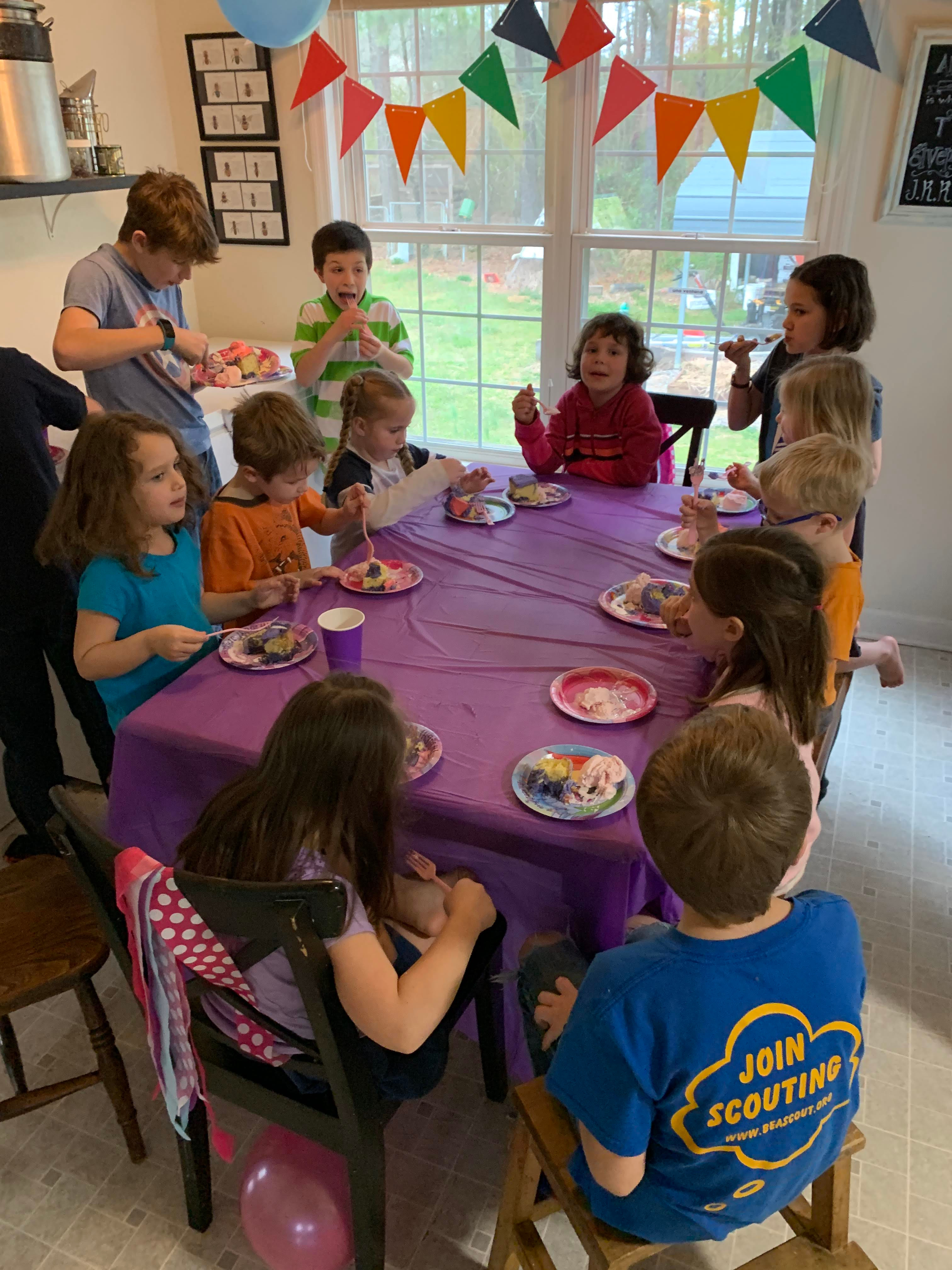 Her face makes me happy. As do contented munching and happy tummy noises. After cake and strawberry ice cream, we put our projector in the front room and showed everyone the very first episode of My Little Pony. We touched on all of Layna's favorite things to do so I'm thinking the party was a resounding success.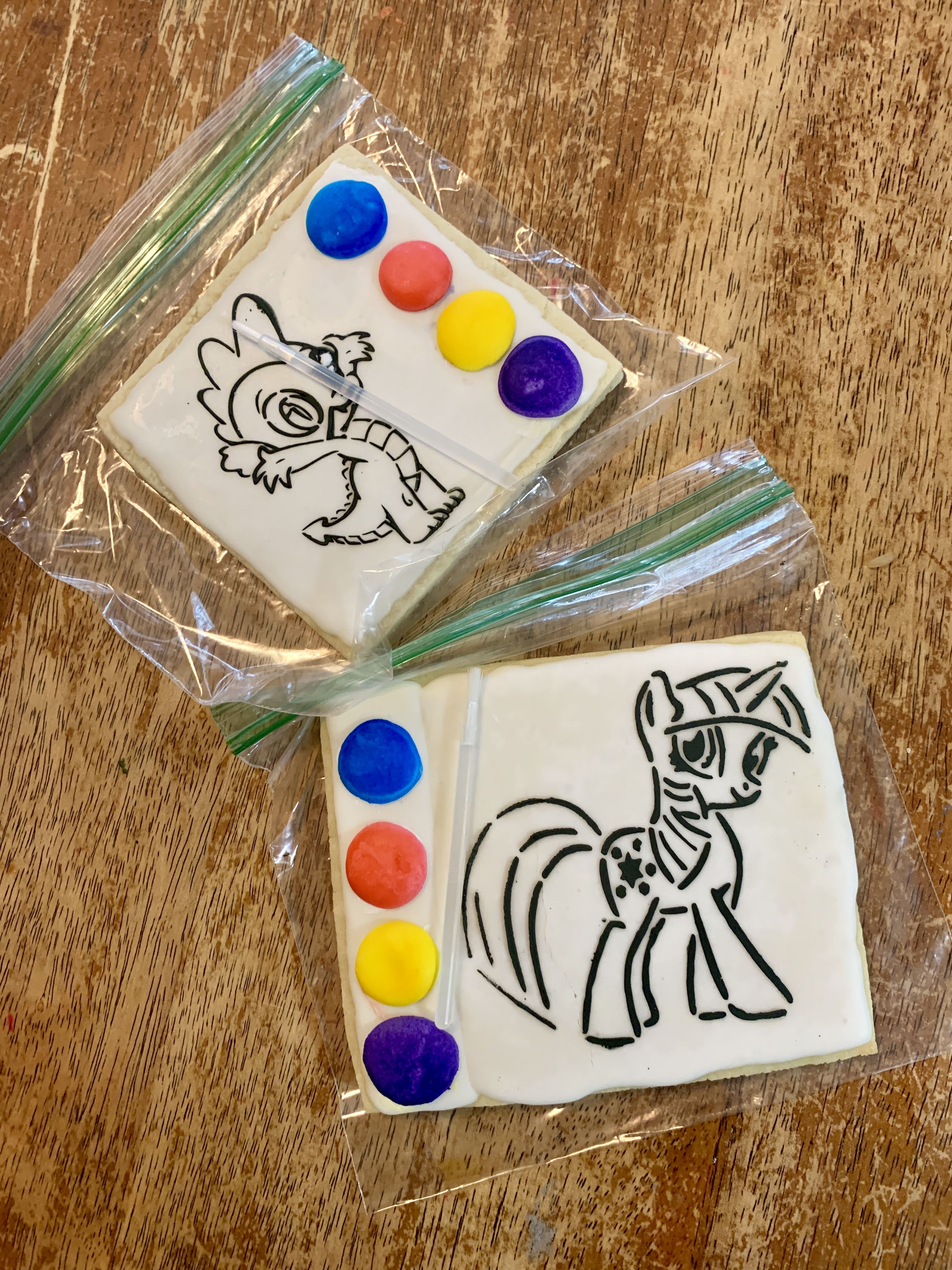 My mom made the party favors. Paint Your Own sugar cookies are probably the coolest things ever. You get the brush wet and the color dots work like water colors but it's all edible.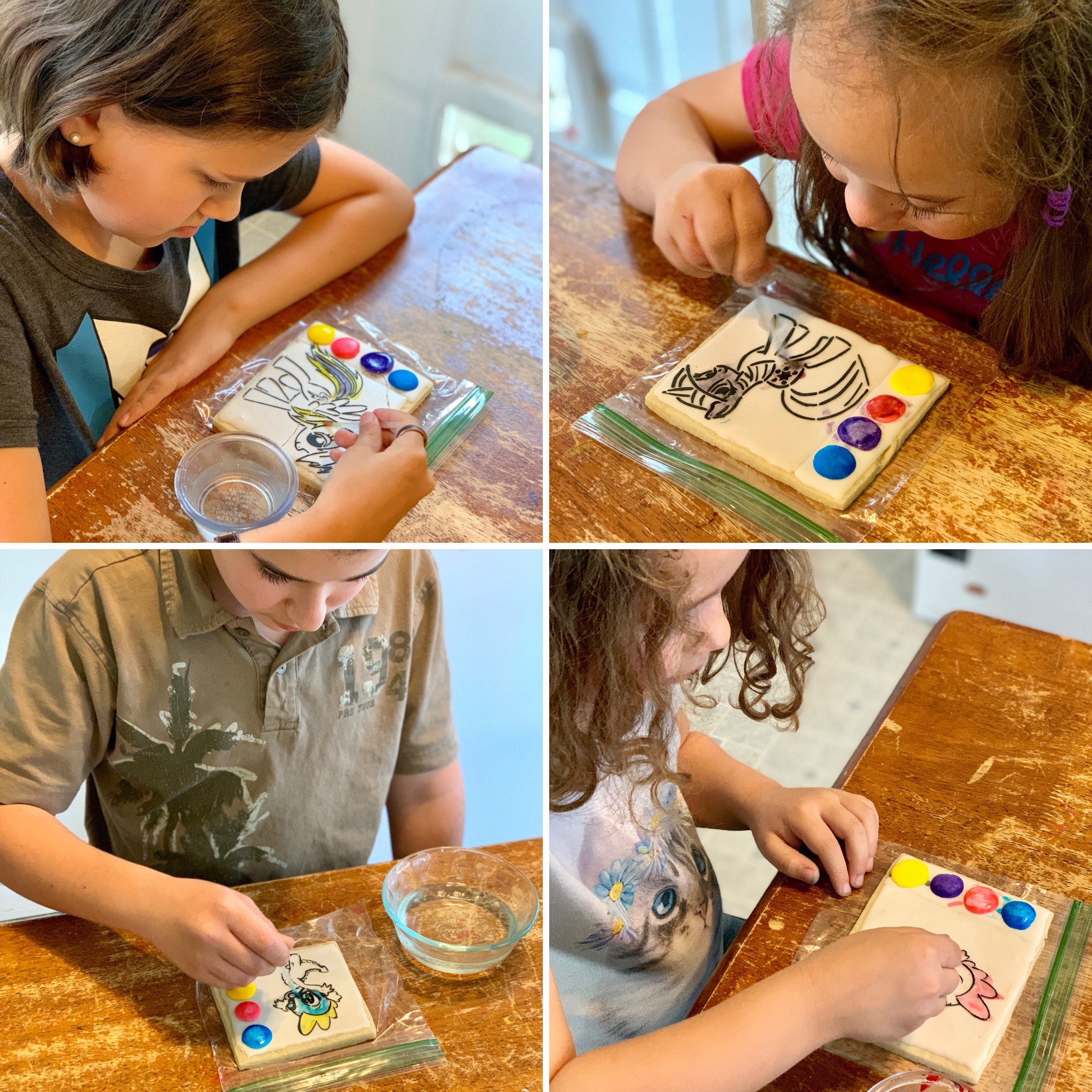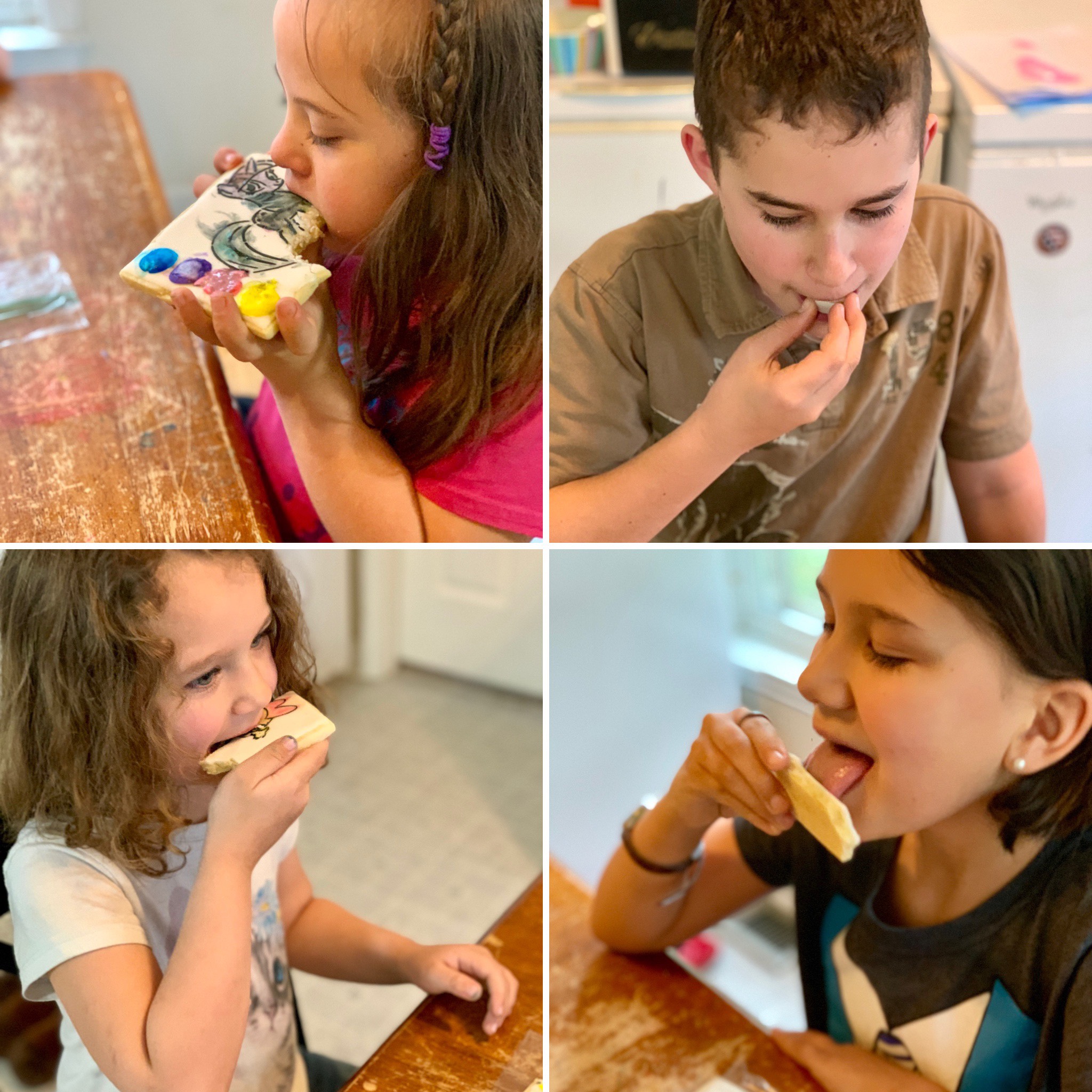 These beauties might have even beat out balloons as best part of the whole party. Maybe.