Moravian Cookies
---
2019-04-17
One of the best things about homeschooling is that I'm the boss of all the field trips and if I want every day in a given week to be a field trip, I can make that happen. Cookie Factory tours totally count as an educational experience in my world. Our recent field trip, therefore, totally counted as school for the day.
Aside. I love living in North Carolina. It has so much random history and the people that built this state range from pirates to farmers, all of them quirky and awesome. So when my friend told me there was a world famous family-run cookie factory about an hour an a half away and asked if we wanted to go take a tour, I said, "Yes, Ma'am!"
Moravian Cookies are a super-flat unfrosted sugar cookie that originated in what is now Bulgaria, but was formerly Moravia. Some how a farmer's wife in the middle of nowhere North Carolina got really good at making these suckers and started selling them. She taught her daughter and the business grew to making over 10 million cookies a year and shipping regularly all over the world (their count is up to 71 different countries).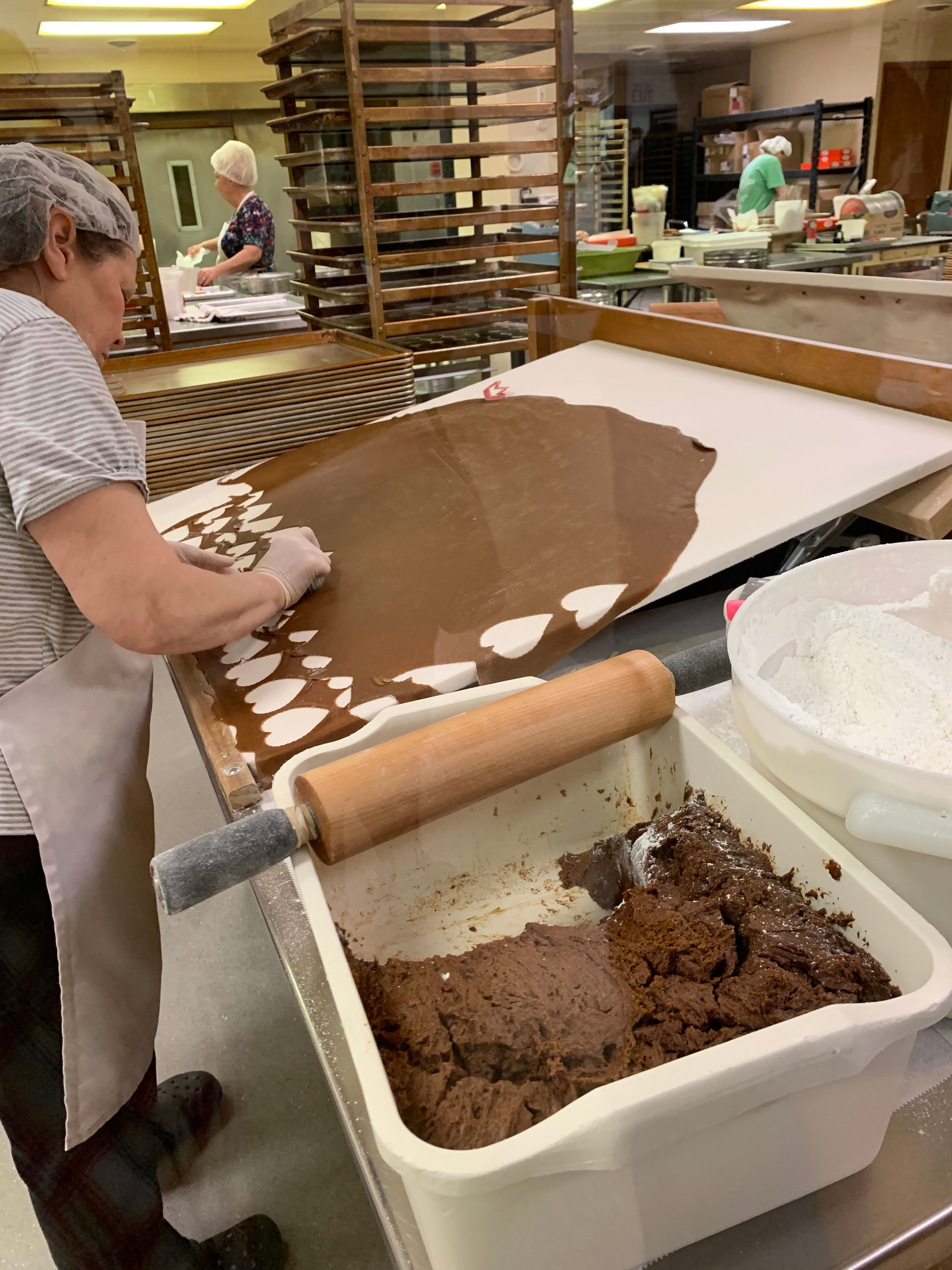 I didn't get pictures of the mixing machine that can make 1000 lbs of cookie dough at once. The day we went they were making ginger snaps (the whole place smelled heavenly). When you work in the kind of volume they do, you use 55 gallon drums of molasses. Dude. But after the dough is made these ladies get their dough for the day and go to work. These women are experts who have been honing their craft for decades. Most of these ladies roll and cut thousands of cookies a day. Literally.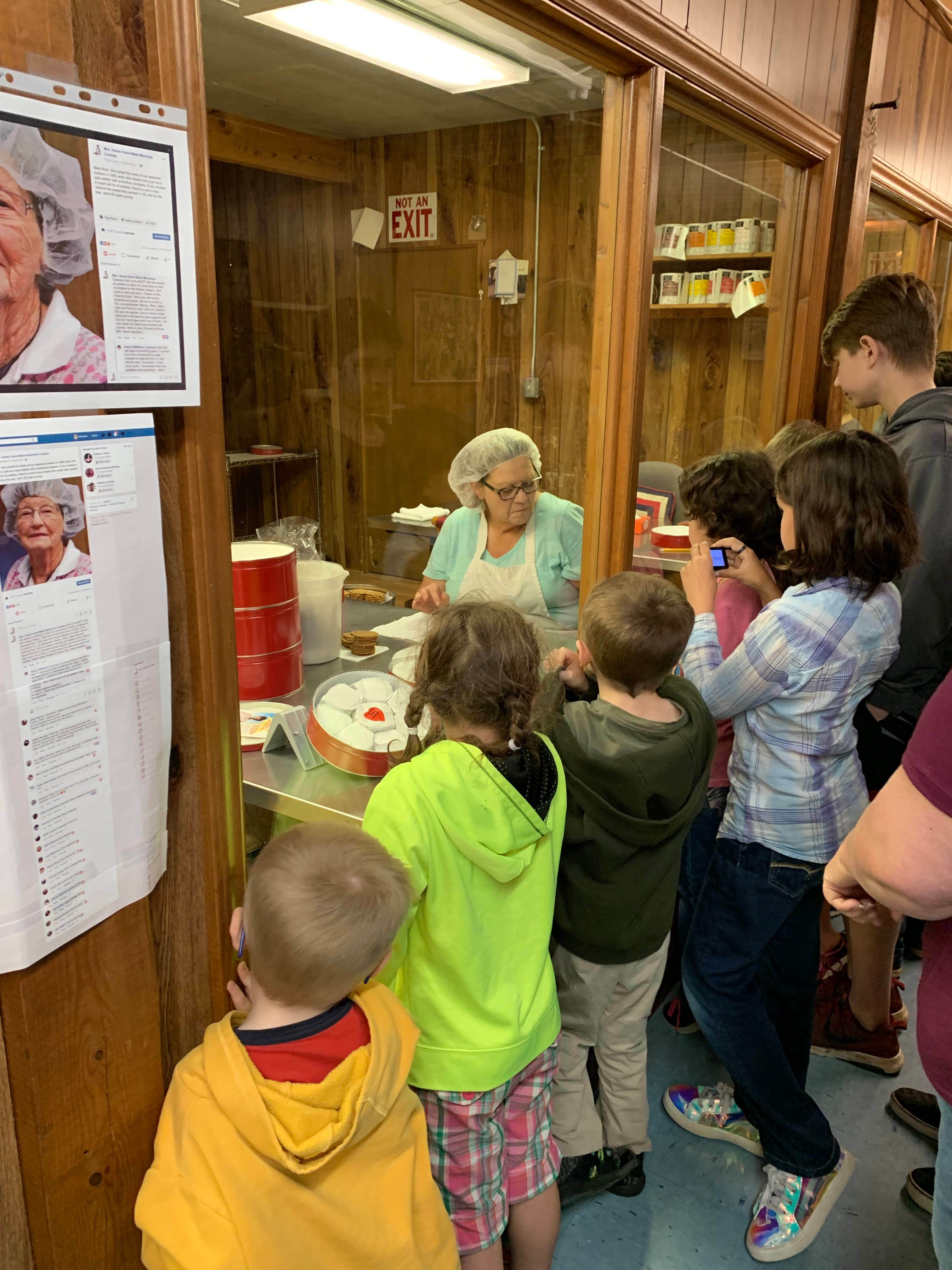 After they are inspected, baked, and inspected again they go in massive tins based on flavor and shapes. More adorable old ladies pack them in smaller, red tins or tubes or cellophane bags. They are already stocking up ginger bread cookies for Christmas.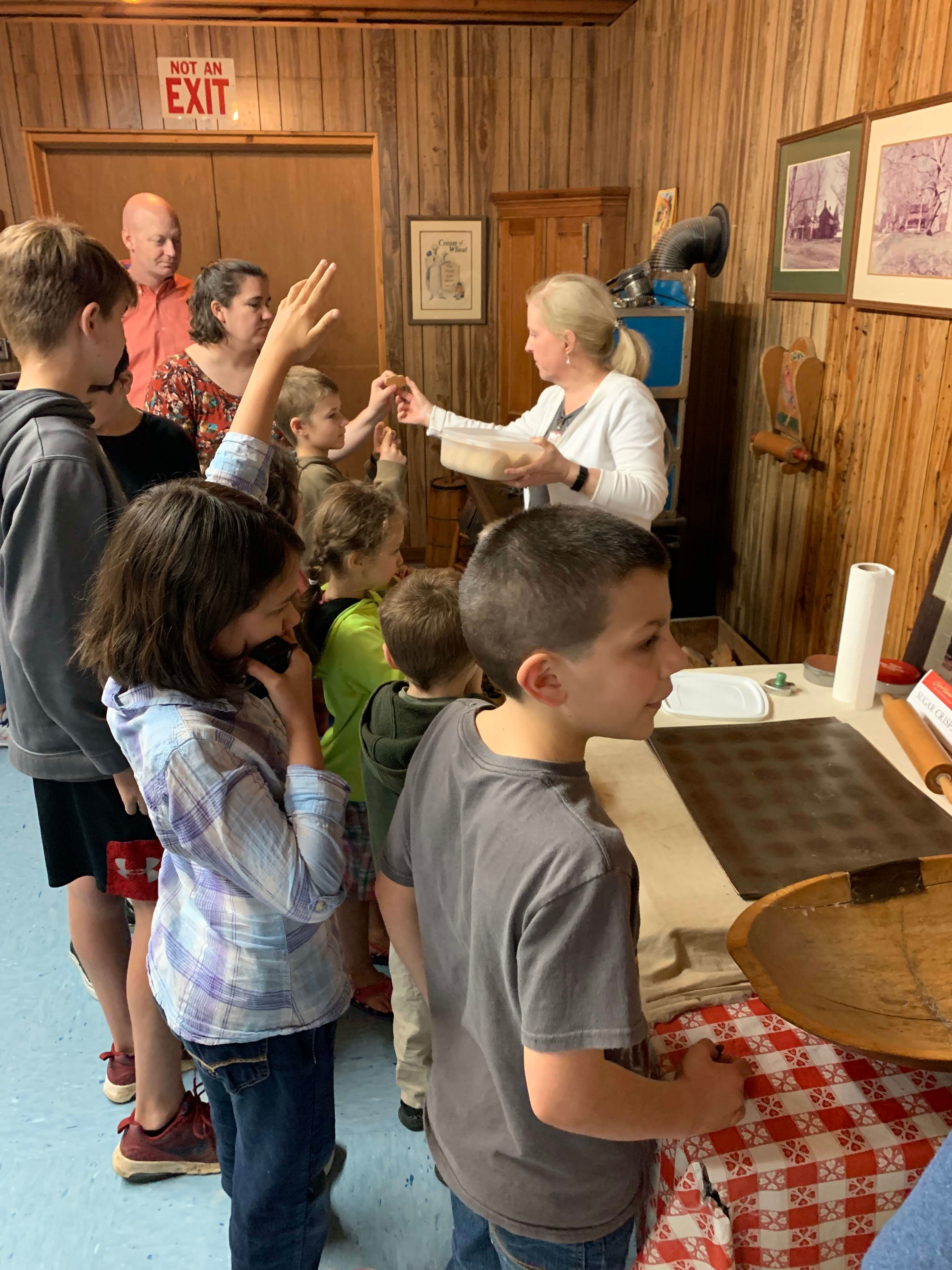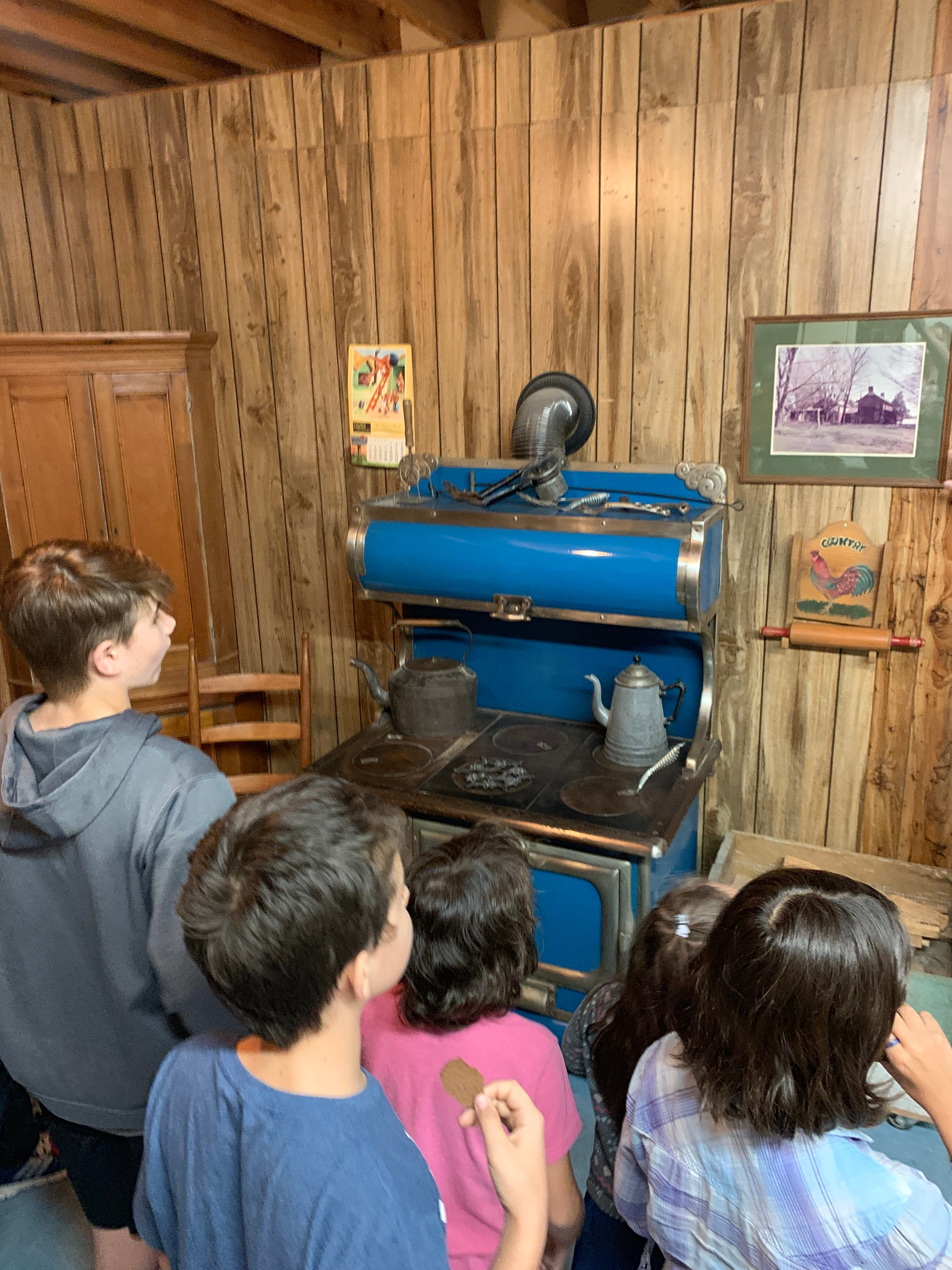 Miss Holly took us around the factory and we got to see the original stove that Mrs. Hanes' mother used to first start making these cookies and selling them. As the business grew they built a building for cookie production so that they would have their kitchens back for the holidays. Also with the new building in the old cow pasture, everything they owned wouldn't smell like cookies any more. It was amazing, though, what this family has built from the ground up.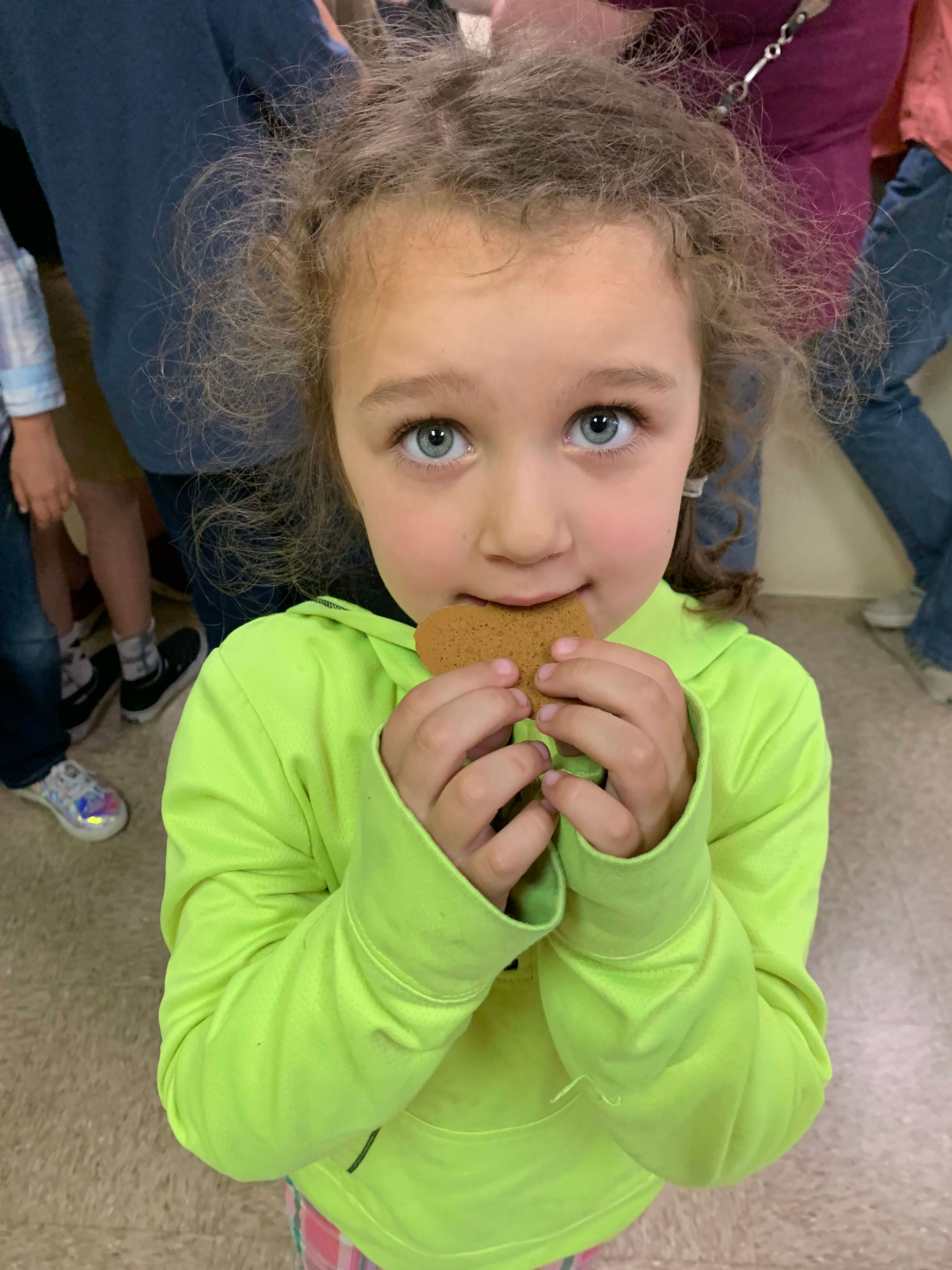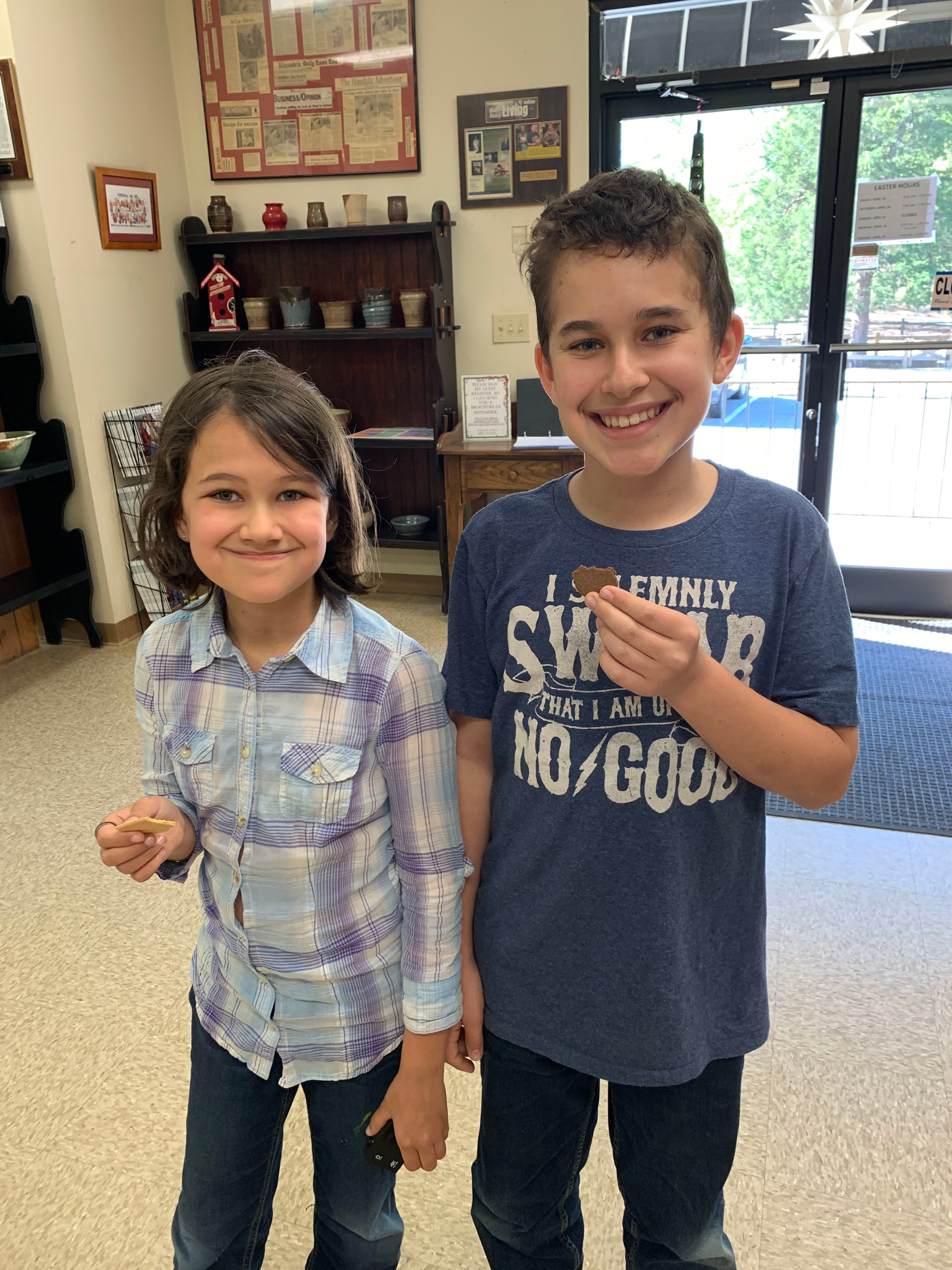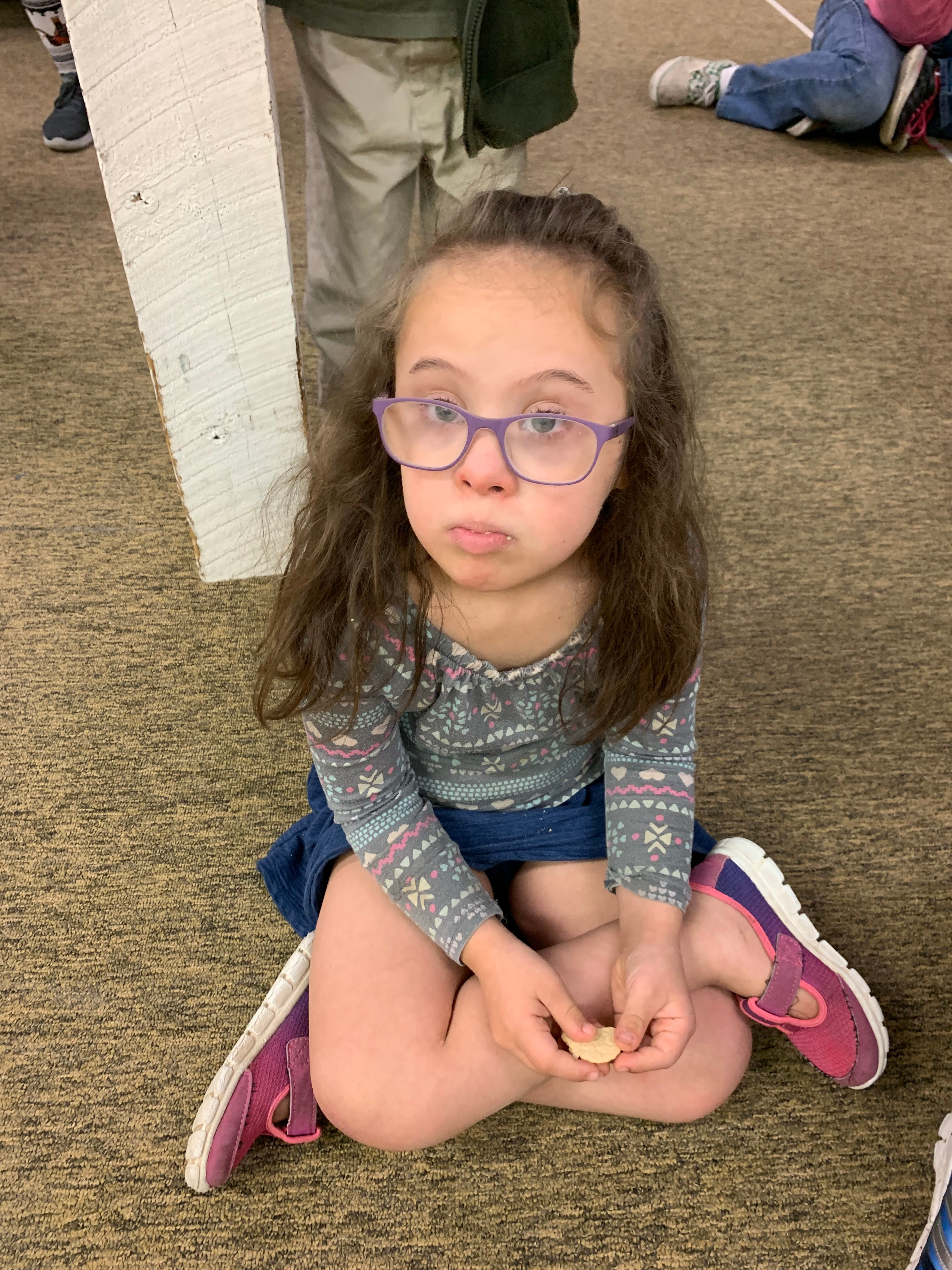 At each stop on the tour there were samples of one of the six standard flavors. Every flavor was tasted and tested. Chocolate was the unanimous favorite. Black walnut was a close second, surprisingly. The above picture is Layna's excited face. Kind of.
After the tour we headed to a local park for a picnic lunch and some much needed rounds of tag. It's so interesting/weird how much I love it here.