Gobbies were my word for strawberries when I was a kid, and I will slip it in on occasion just to keep my kids on their toes. Strawberries love it here in North Carolina and there are pick-your-own places all over. So from the begining of April to mid June there is simply no reason to buy any kind of fruit from the store. You should really just be eating the most amazing strawberries, ever.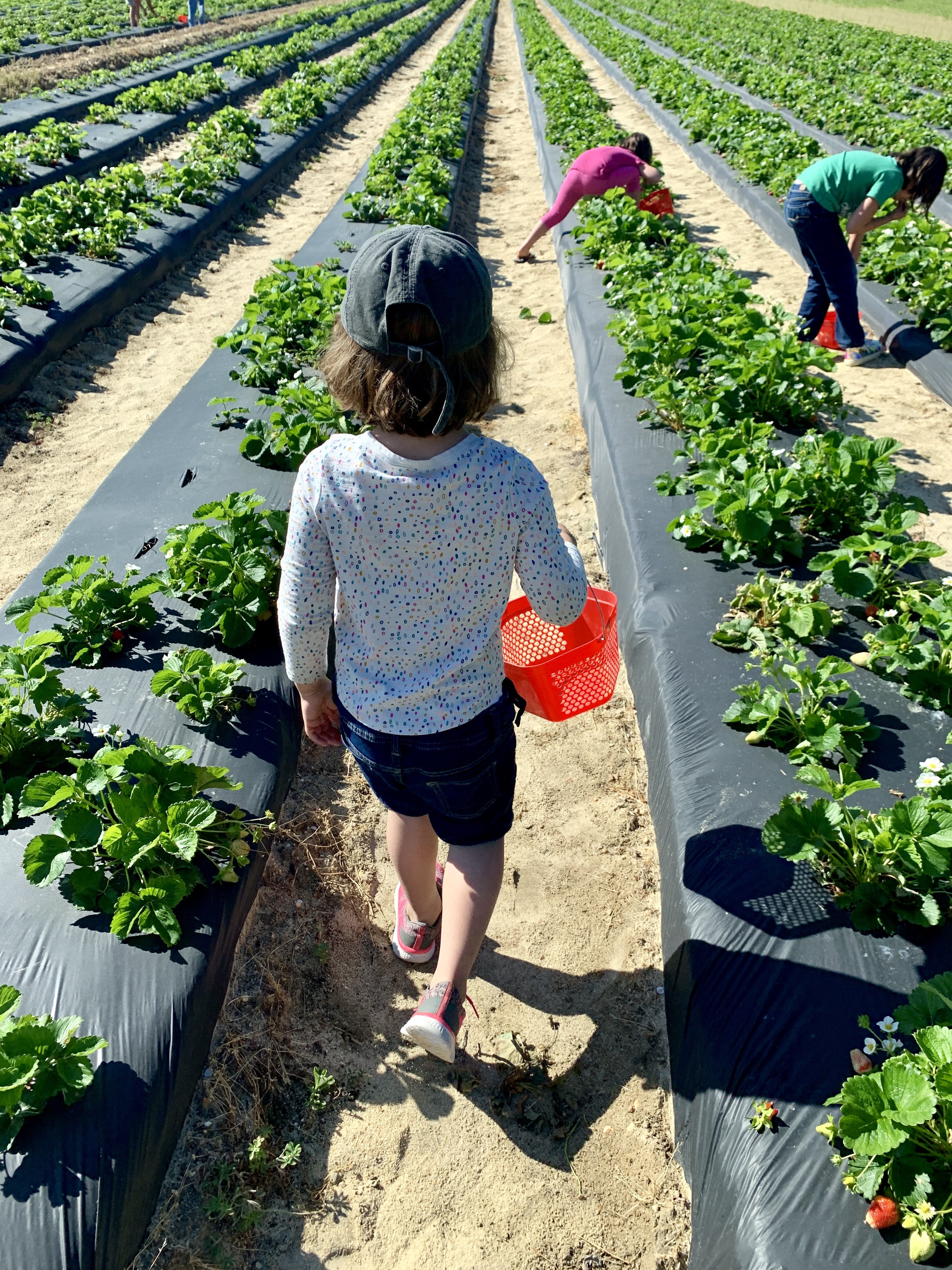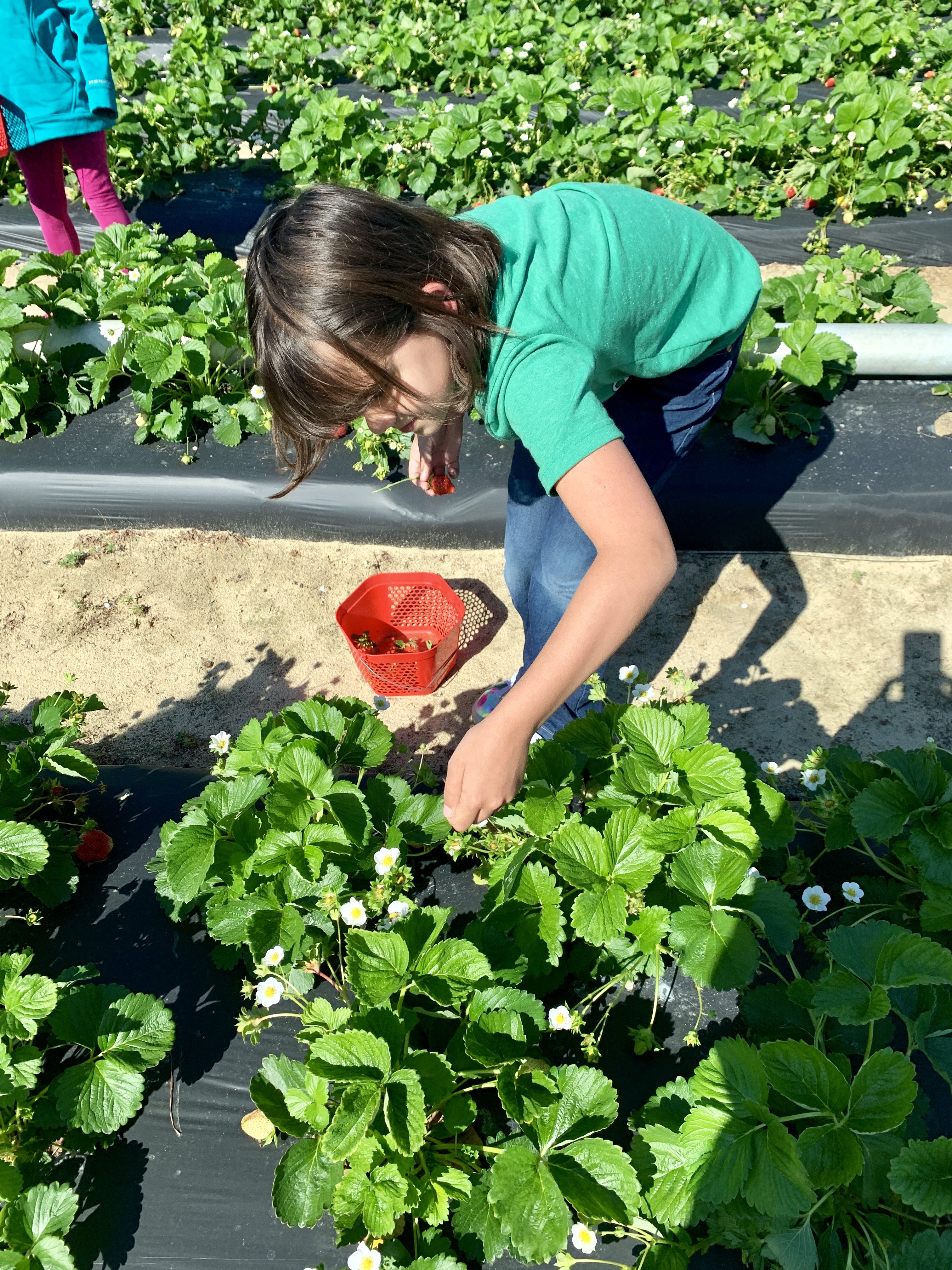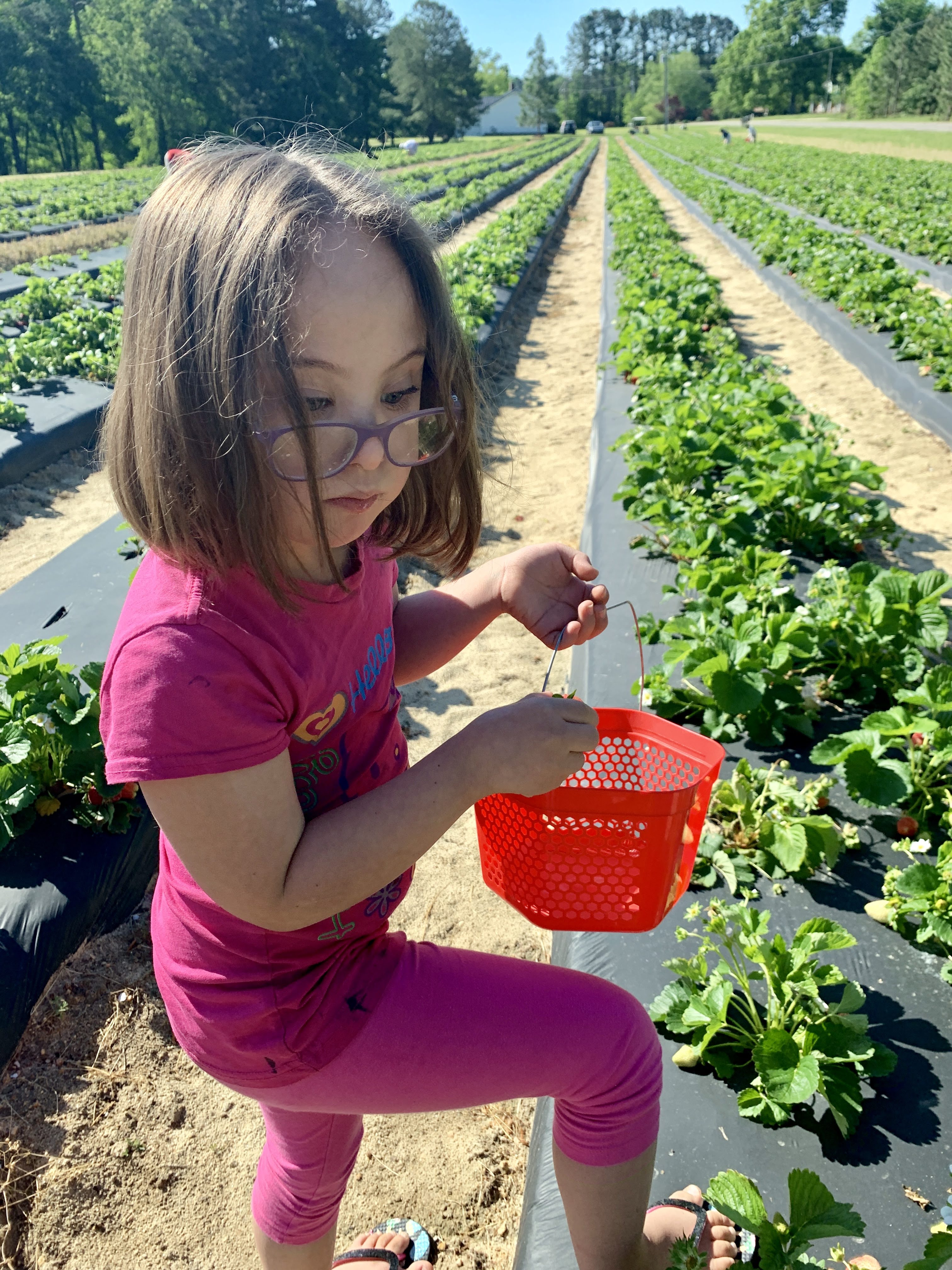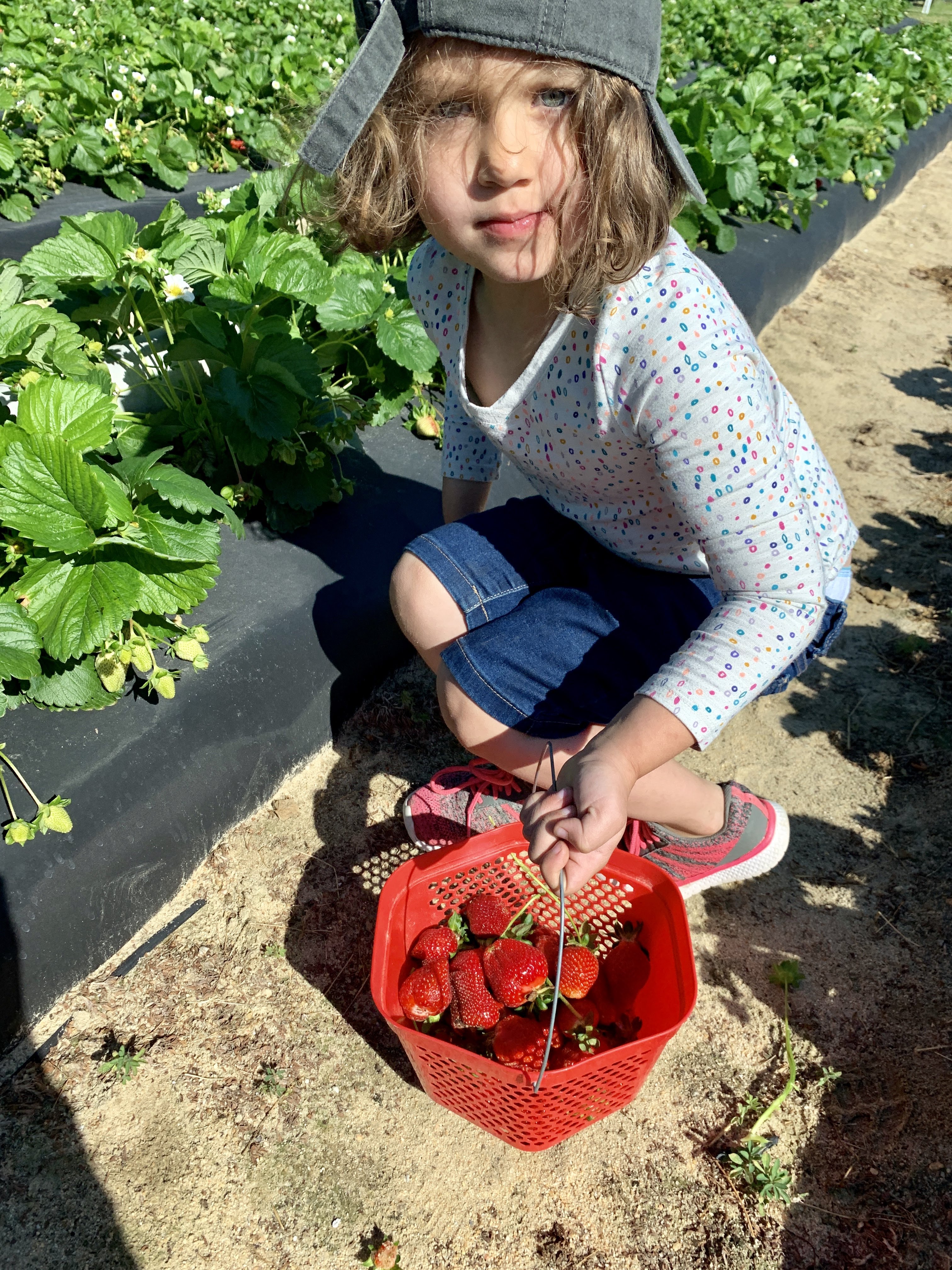 For our first picking expedition it was just me and my girls. The men folk were in South Carolina for a Church trip. It's ok, we are finally to the point where they pick more than they eat and we filled 4 baskets in no time. Layna's librarian glasses, Corra's hat that she adopted from her aunts, and Naomi's insistence on wearing her St. Patrick's day shirt almost every day make me smile a lot.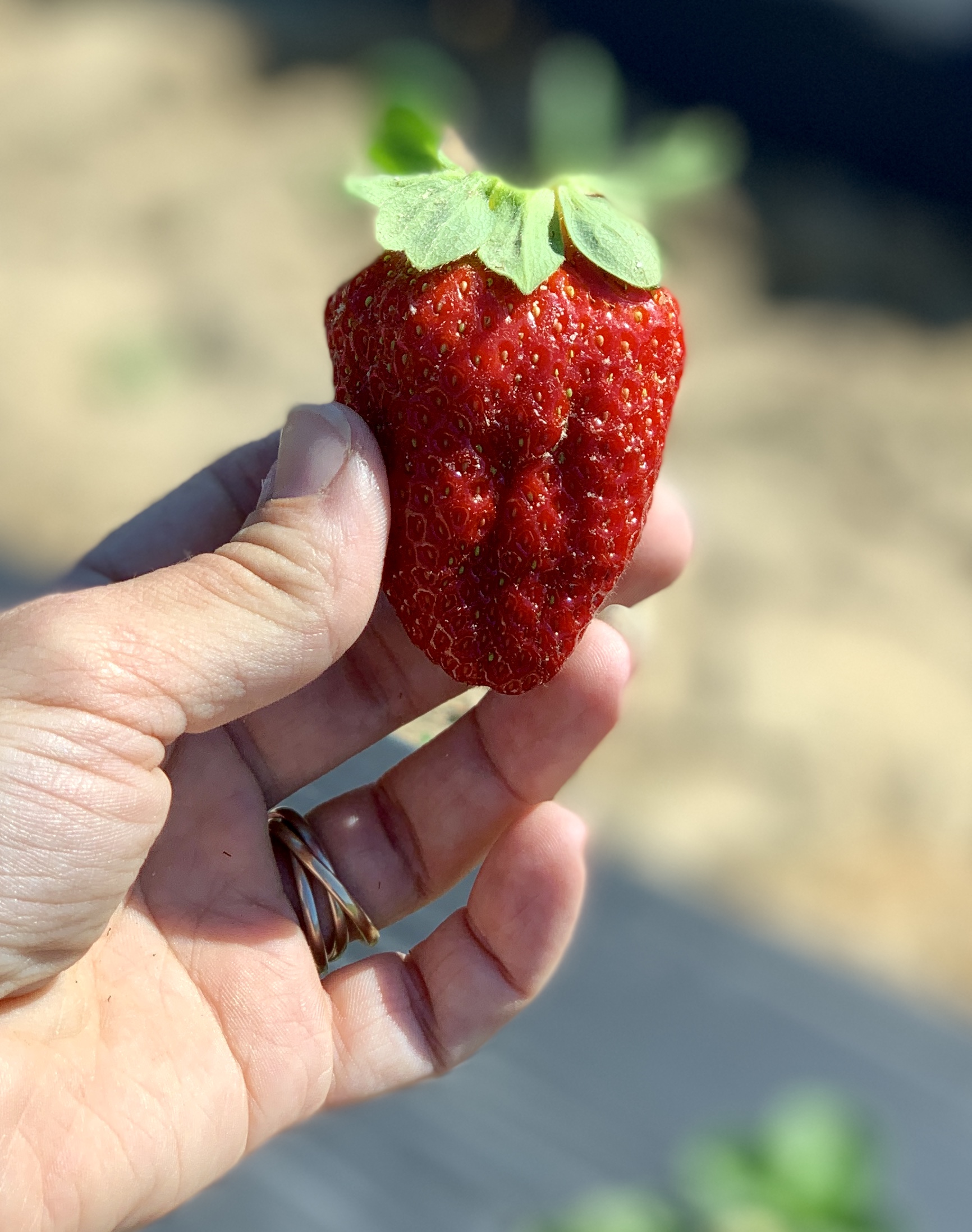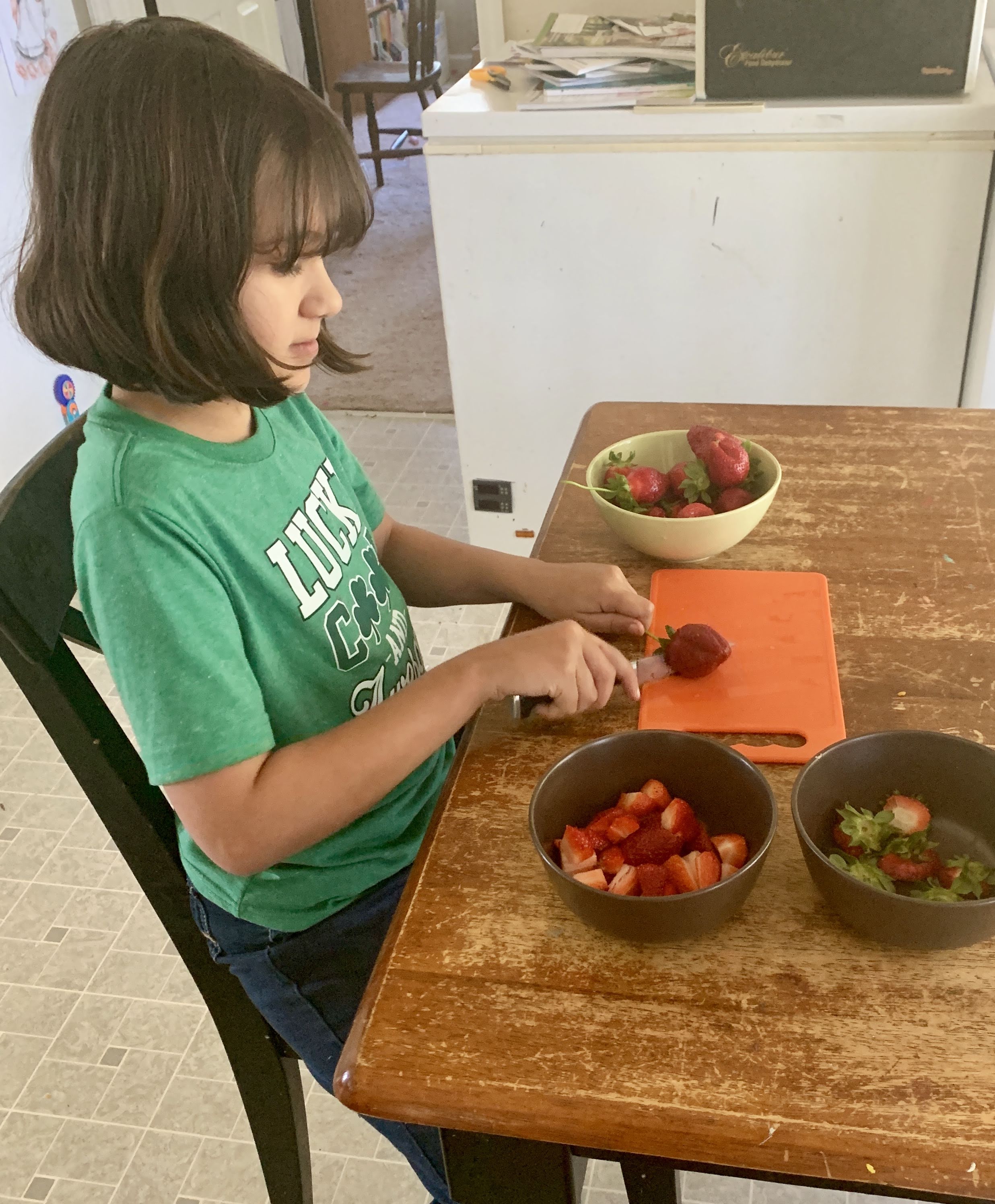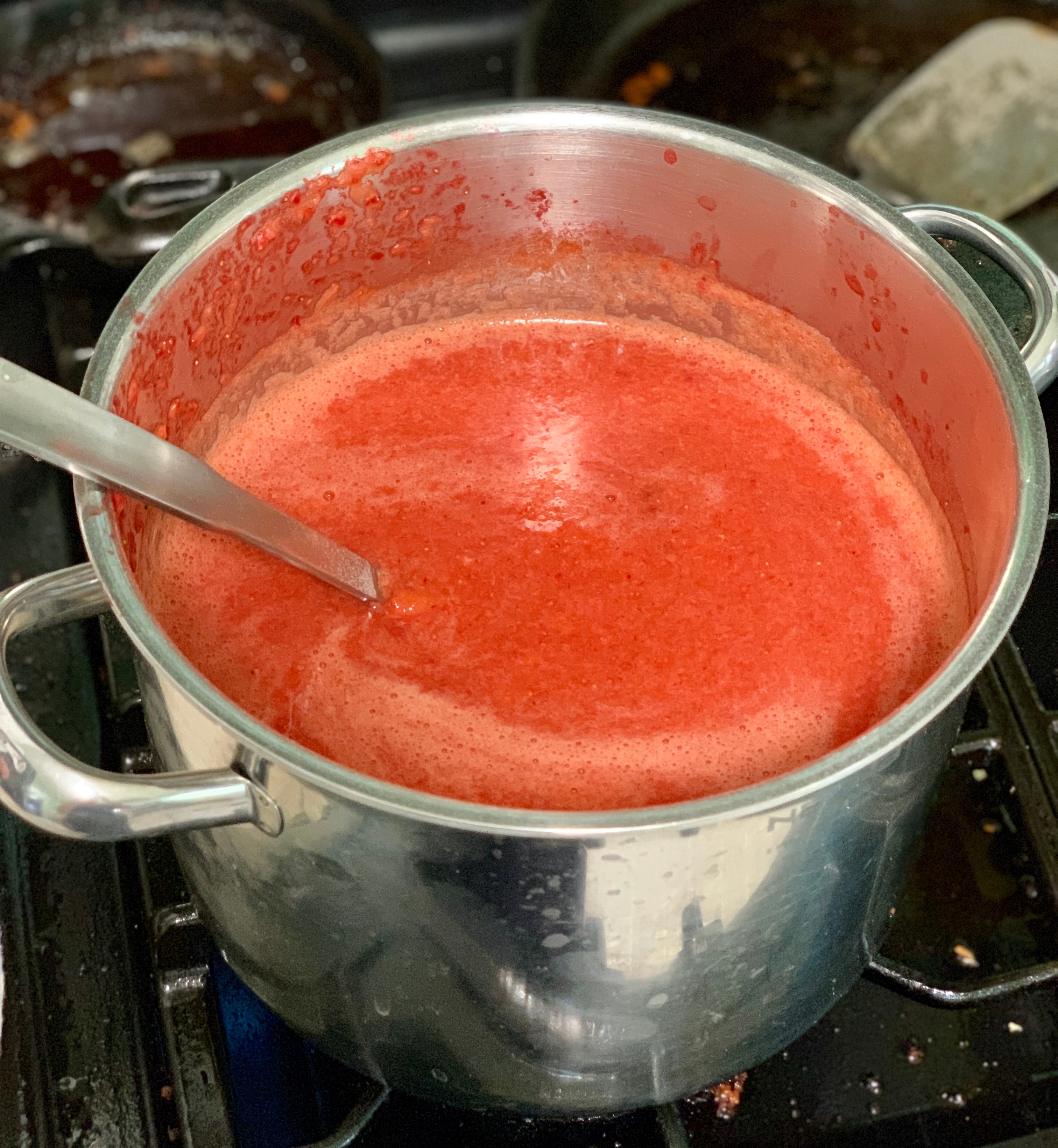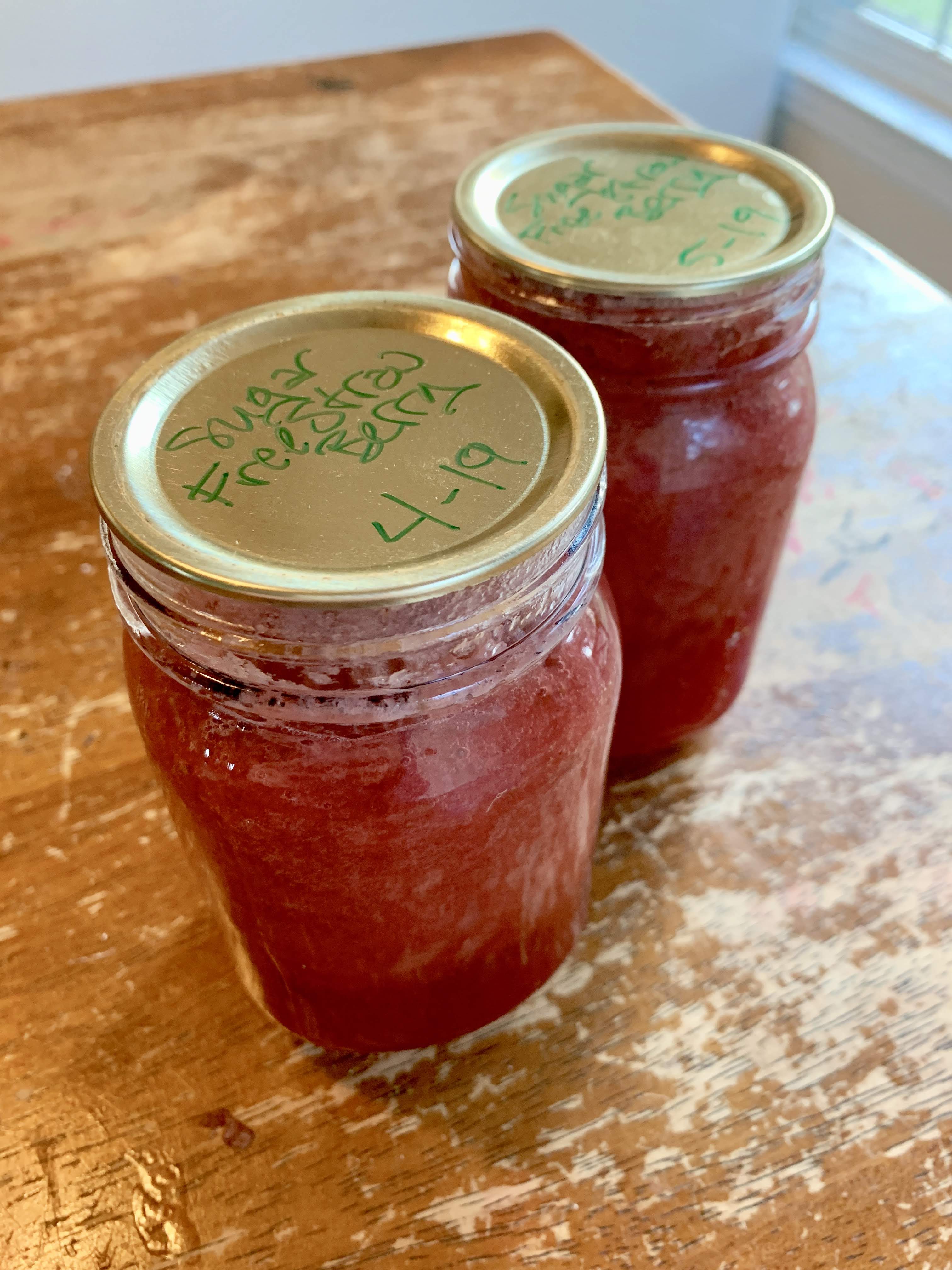 There are a ton of uses for this beautiful fruit, but in our house mostly they are snarfed fresh or made into jam. This year I'm working on just doing sugar free canning and so far so good. The masses are thrilled with the sugar free stuff so winning all around. Also, Naomi is really starting to want to help in the kitchen and I was happy to play wizarding family where I was a potions master teaching her how to prepare ingredients so she could advance into more complicated spells and potions if it meant I had less gobbie tops to chop.