dinner seedlings
---
2019-05-06
It was early last December, and the kids were raptly listening as I began, "Marley was dead to begin with." Ever year I read them "A Christmas Carol," but this year was different. As we read about the shops that would sell holiday delights and we read about the Cratchit's meager feast, it occurred to me that we could totally recreate that meal for Christmas Eve this year! But, they ate a goose. I was already planning on turkeys and figured they're similar, right? Big, tasty bird with years of tradition behind them, right? Sigh. It was no use. If I was going so far as to make the Christmas Pudding with suet from our cow, we pretty much had to have goose. Because of our weird unique life choices, we knew it would be way easier to just raise the goose ourselves rather than try to buy one.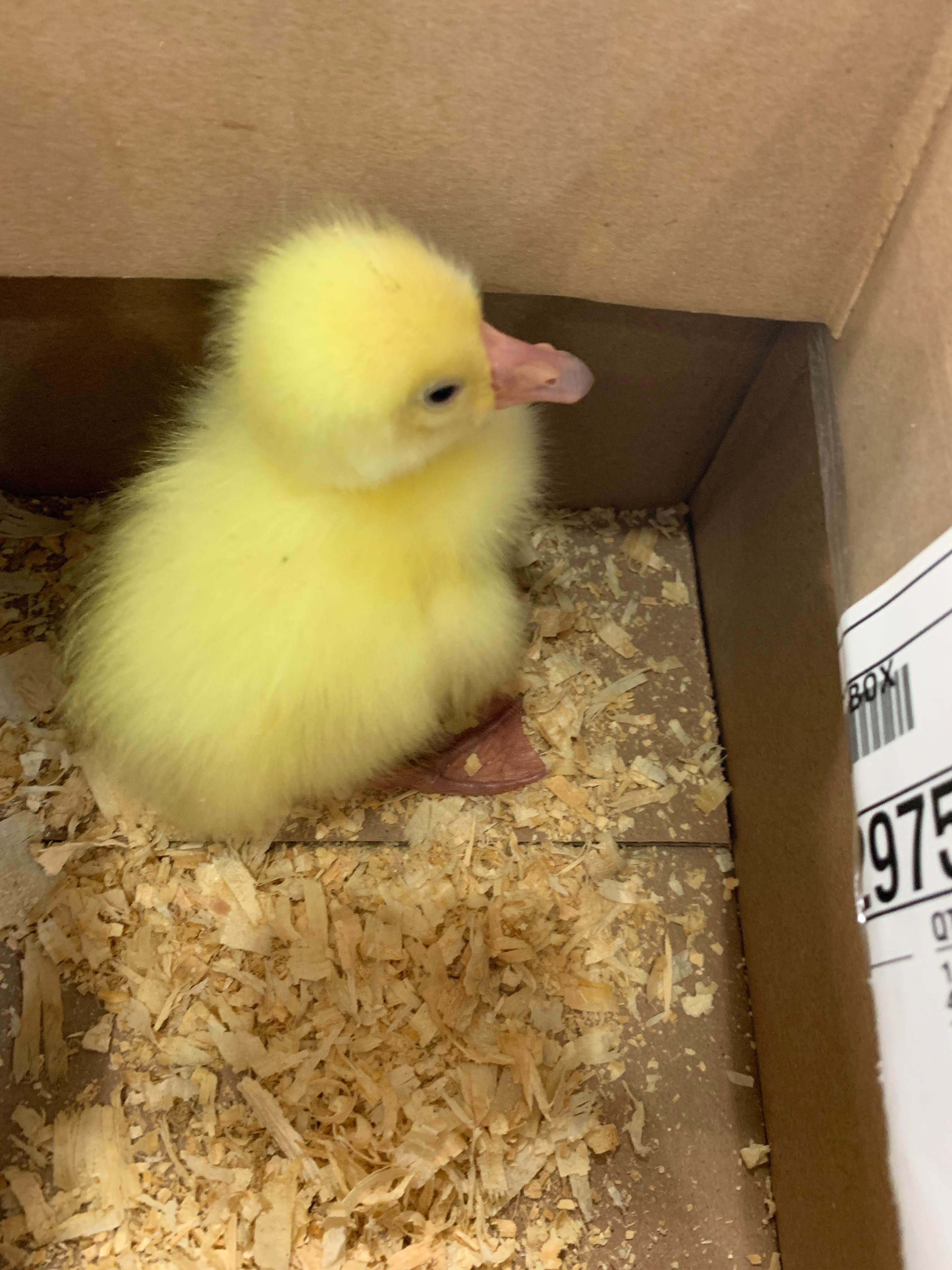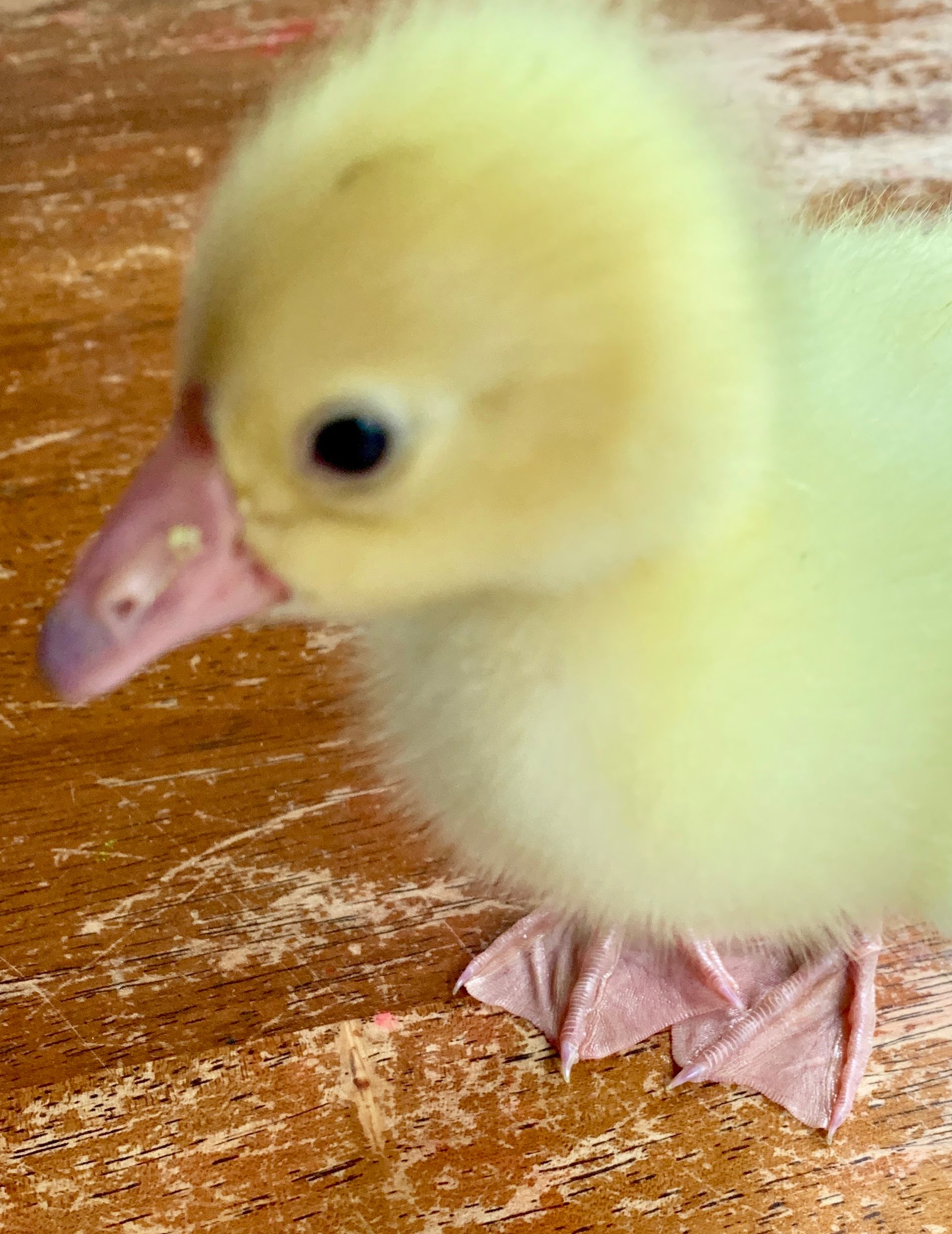 Meet Chris. It was conveniently given a gender neutral name that also pays homage to it's eventual purpose in life, because I have no idea when we will be able to tell boy or girl. This little gosling is going to be reared with our turkeys and since this is a whole new animal type we've never raised before, we aren't entirely sure how it will play out. But those feet! They're adorable!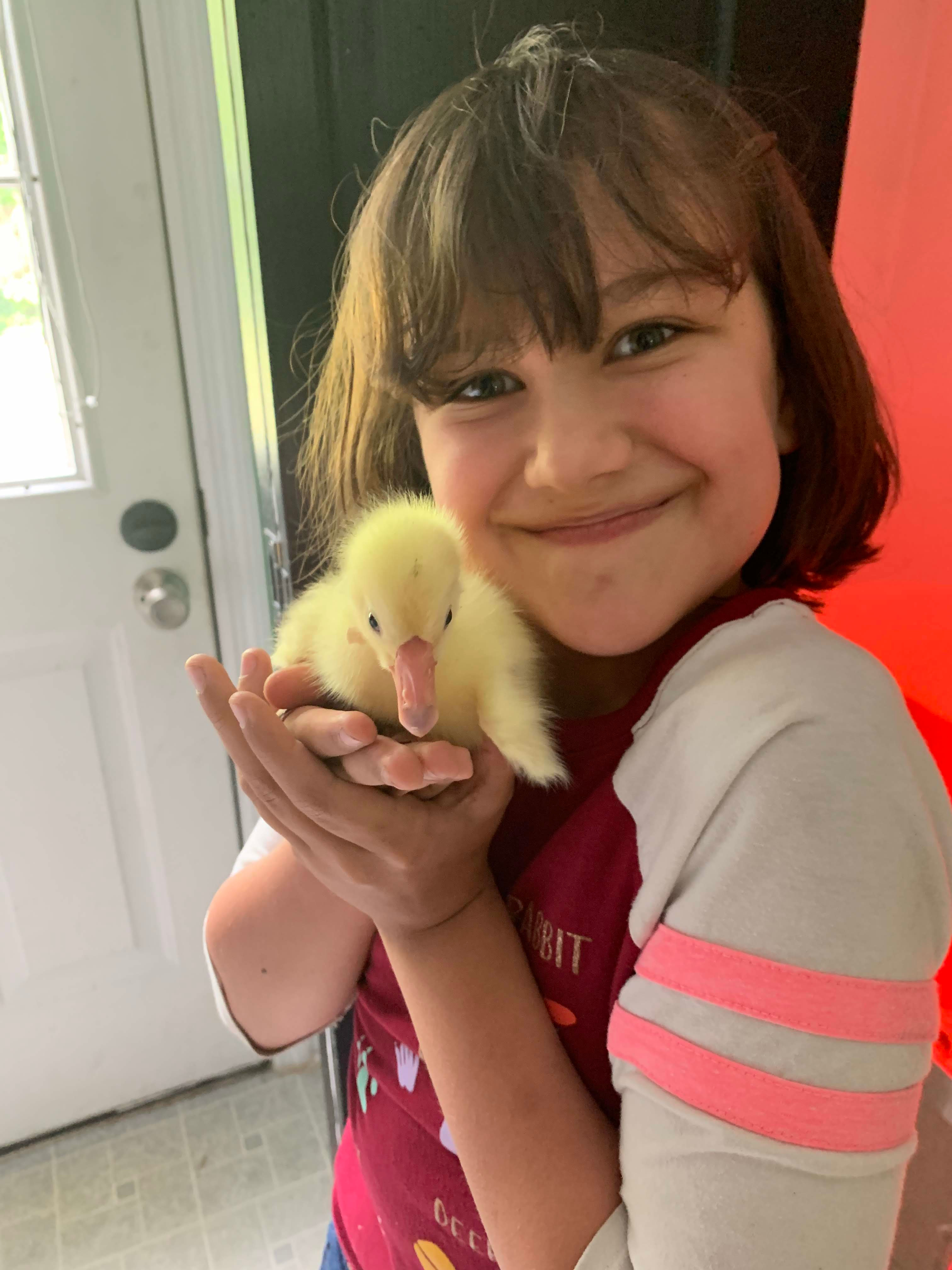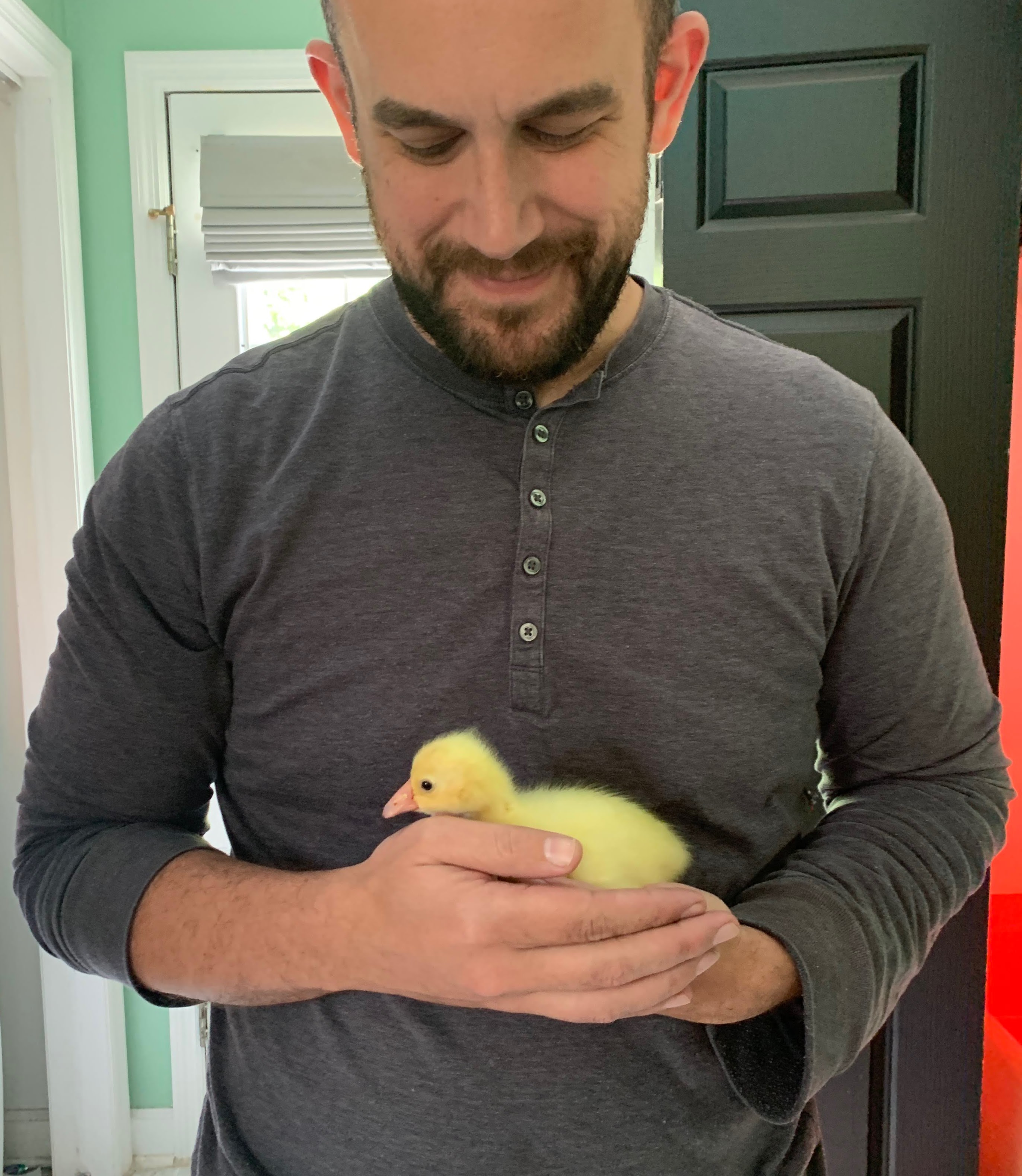 If it does play out well, and we actually like how goose tastes, we may get more of these fluff balls in the future.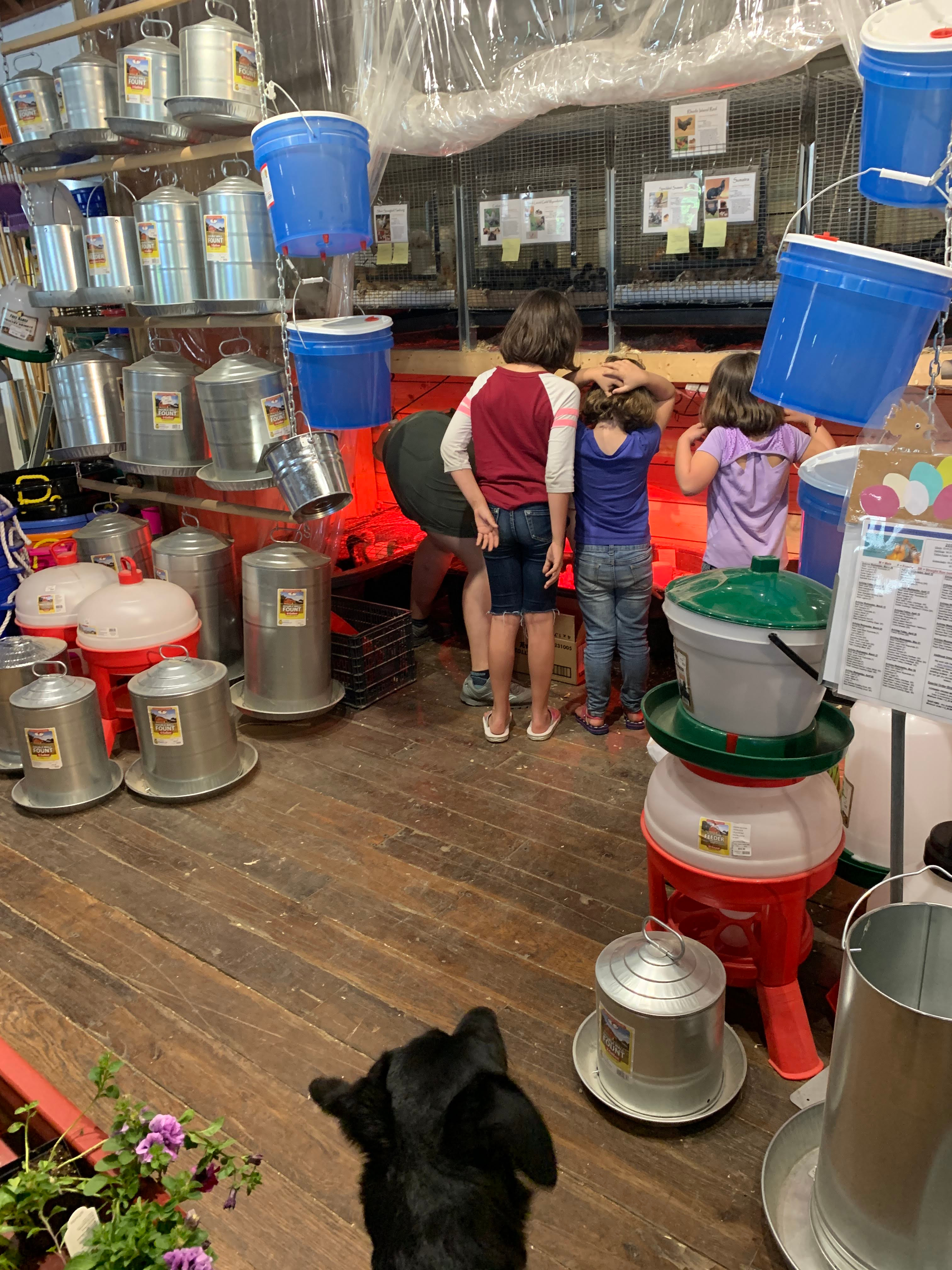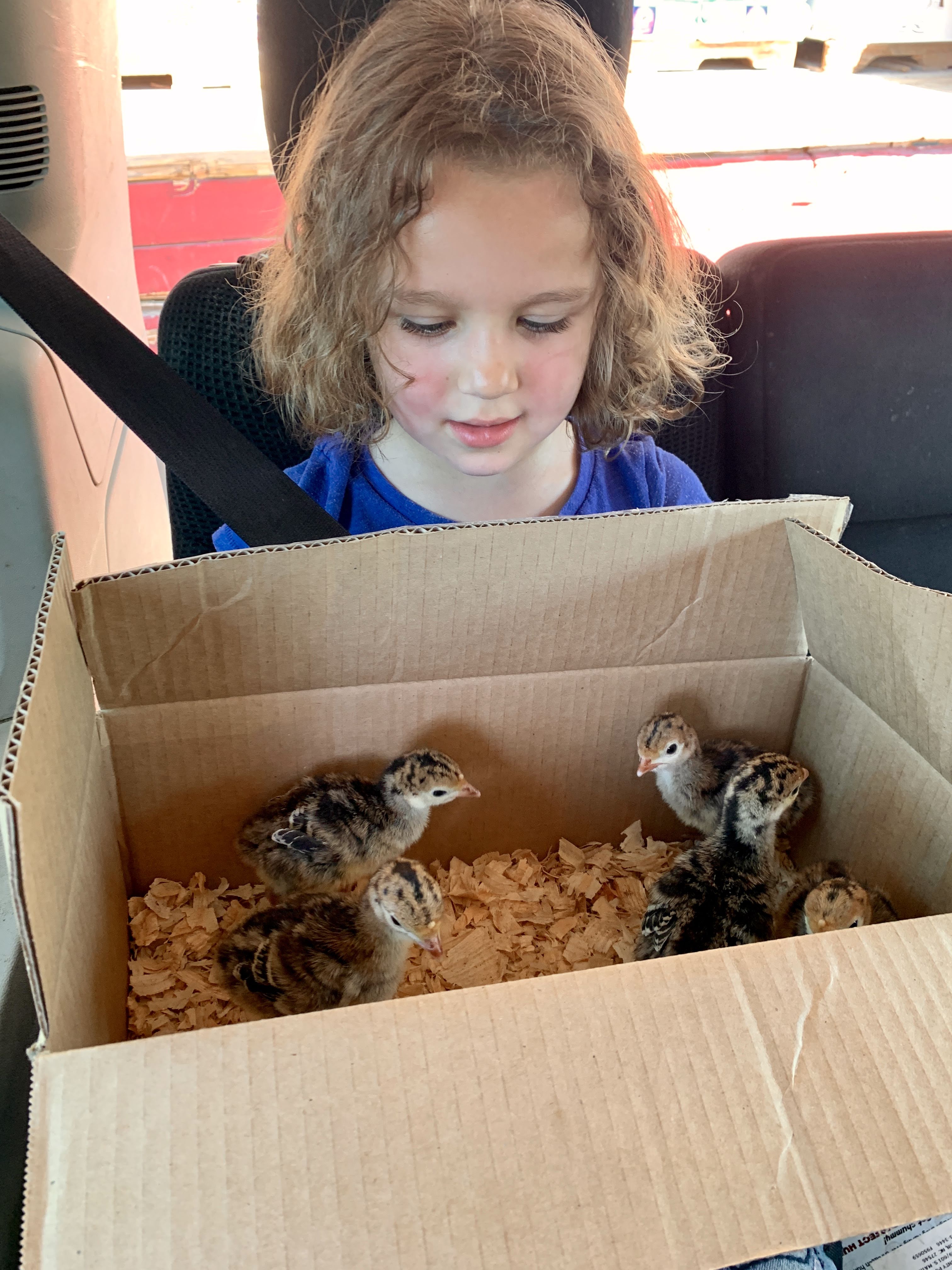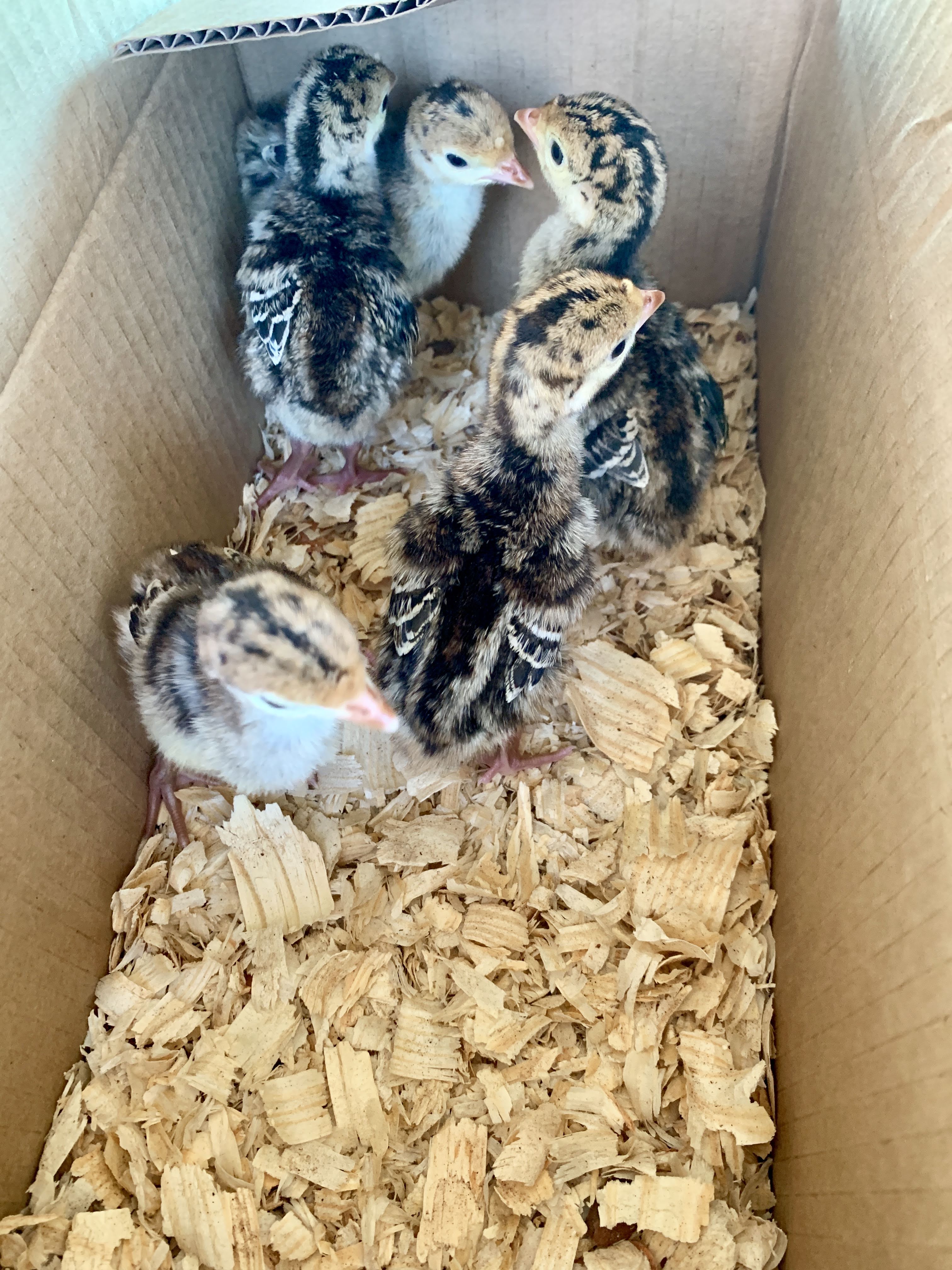 Turkeys were always part of the farm plan for this year. I love raising them and they are so dang tasty. Last time we raised Thanksgiving Dinner's main course, we bought five poults and processed four large birds. We lost one to a predator midway through the year. This year we lost a poult early so we are already down a bird, but as long as we get one to put on the table in November, I'll be happy. Tatanka almost died when we took her to our favorite feed store to pick up our babies. A whole room filled with moving squeaky toys!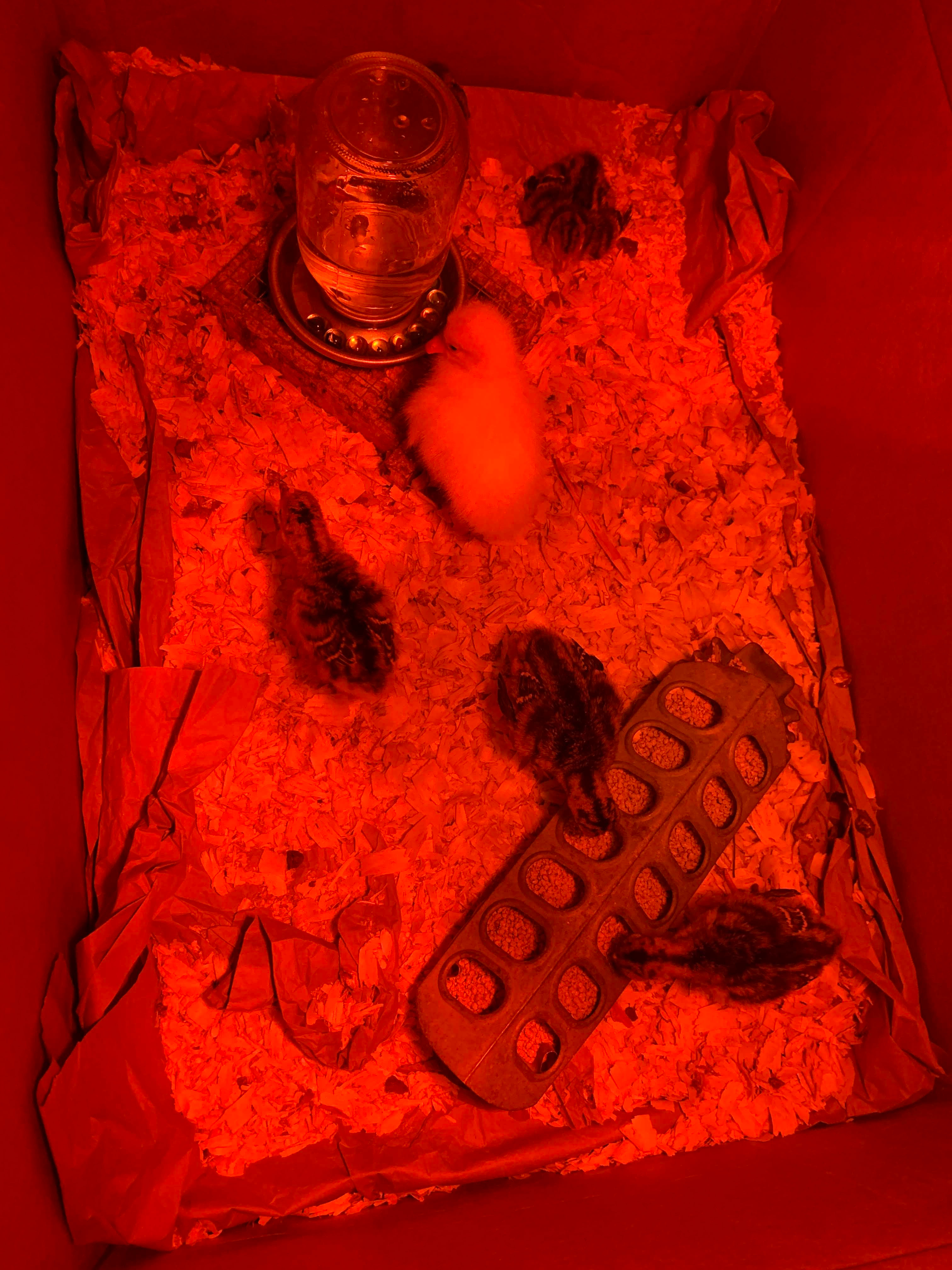 I really hope that Christ doesn't develop a complex being raised with turkeys. We might be recreating The Ugly Duckling in our kitchen. Oh well. In about six weeks they will move out of the kitchen and into the turkey run, which is just an old 14 foot trampoline frame that we covered in field fencing. This way we can move them to a new spot of grass every week and never have to clean up after them, plus they get all the greens and bugs they can eat. It's an awesome system. You know, except for the predator incident. We have thoughts on improvements, but for now I'm enjoying the mild cheeping noises and Tatanka has finally decided to stop being fascinated by the baby birds. Hallelujah.