Spring Recital and Art Show
---
2019-06-08
Just over a year and a half ago I had to do some serious soul searching as a mother. Naomi was insisting that she wanted to take violin lessons. On one side of my head, we know that it is perfectly normal for a kid to develop an interest and then drop it so who cares if it starts and stops? And didn't we want to create an environment of exploration without compulsion? What's a few hundred dollars in instrument and lessons if it meant that Naomi might find her "thing"? The other side of my head was mildly freaking out. What if we pay all this money and she loses interest in a month? What about the practicing and I know nothing about the violin so what if she does it all wrong and her teacher thinks I'm a terrible mother? (Yeah. That side of my head has never been the most logical or rational. Frankly, she really annoys me but is both screechy and relentless so is still there despite many attempts to rout her forever.) Luckily, my husband, my better 3/4, threw his hat in with voice #1 and Nay started violin. Turns out the fact that none of us knows anything about violin is a huge plus (Well, Neil learned enough to keep it tuned). It means that this is her deal and all I can do is be a willing audience. And remind her to practice. Not to say it's been completely smooth sailing. Her interest did lag for a bit, but when her teacher taught her "fiddle song" and we arranged for her to play before an audience more often it all got better. She has come a very long way and I look forward to her recitals. I'm a nervous wreck before I perform anything, but she is calm and pretty pragmatic about the whole proposition. This time Neil accompanied her on piano and it was a fun thing for them to do together.
The studio where Naomi takes violin is run by two women. One, Ms. Angelica is Naomi's teacher and teaches the whole gamut of string instruments. The other is Ms. Brandi. She teaches a few different art classes and is an amazing artist in her own right. Garyn started art classes with Ms. Brandi last fall, so this marks his first year done. He loves it and it really has been a great complement for his naturally math/mechanically based brain.
The above image are two pieces they worked on and this is the last: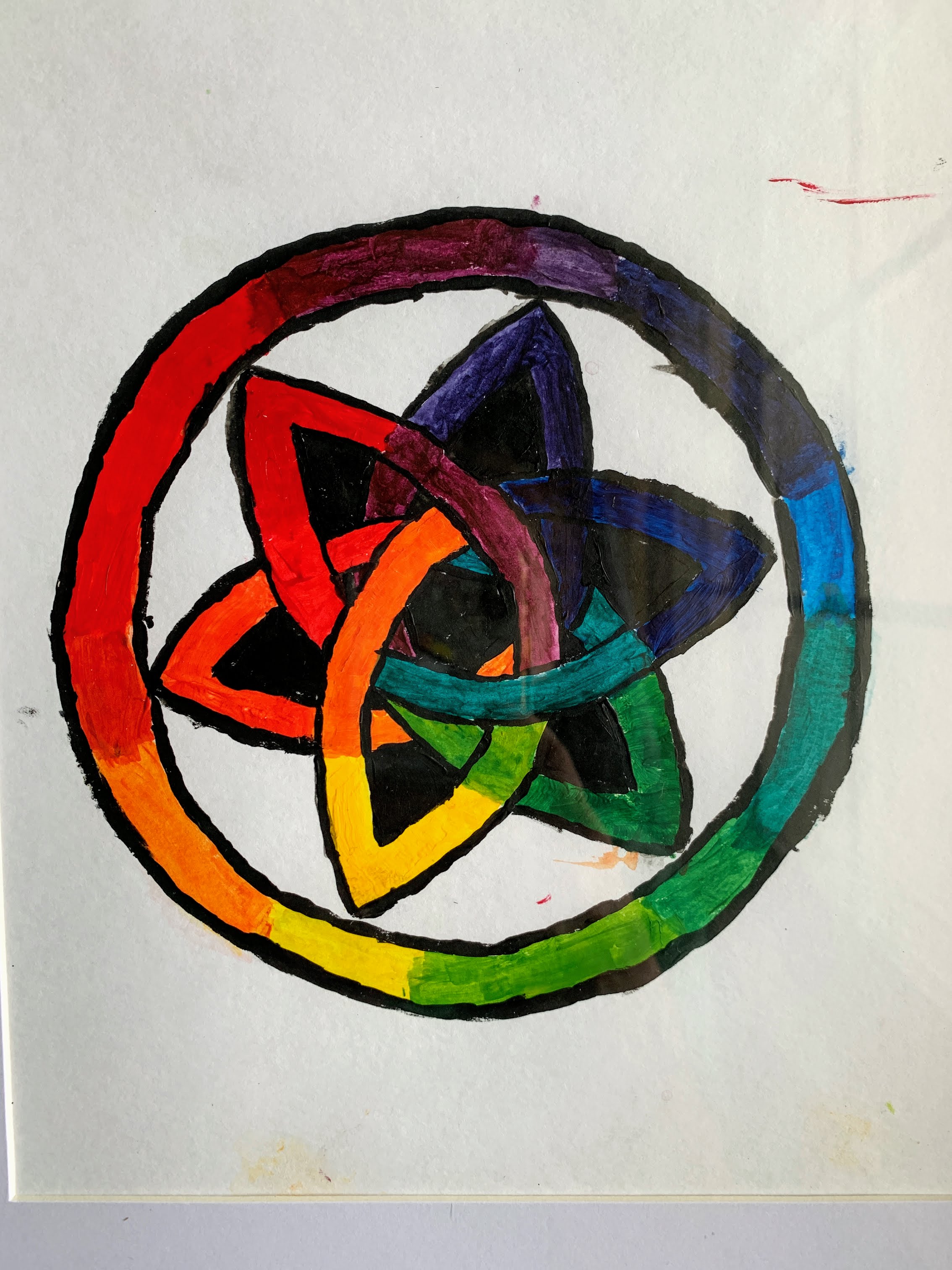 He was so proud and Corra has enjoyed Garyn's interest in Celtic knots. He draws them on Sunday for her to color in church.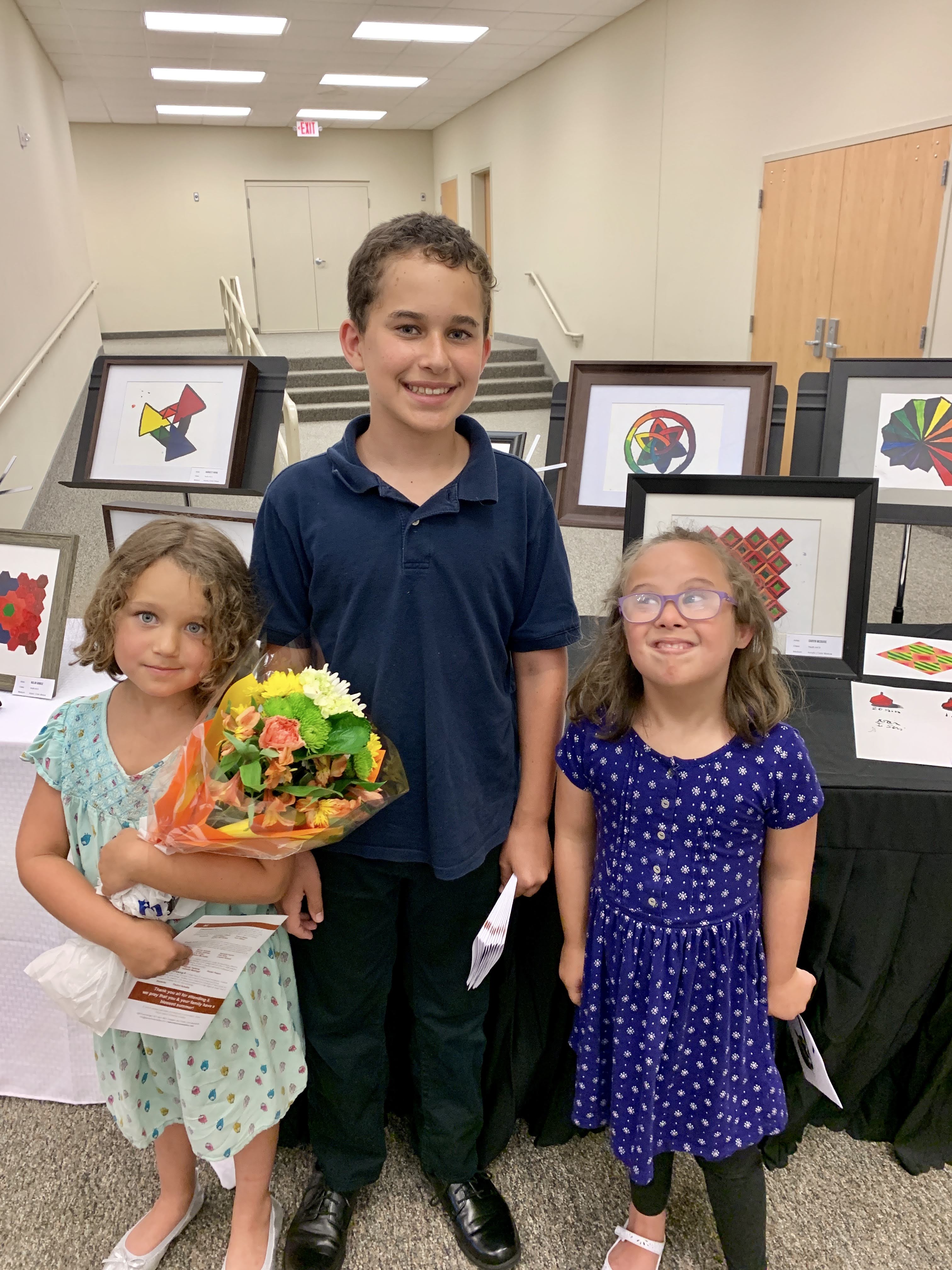 Layna and Corra took their job of picking out flowers for Naomi very seriously.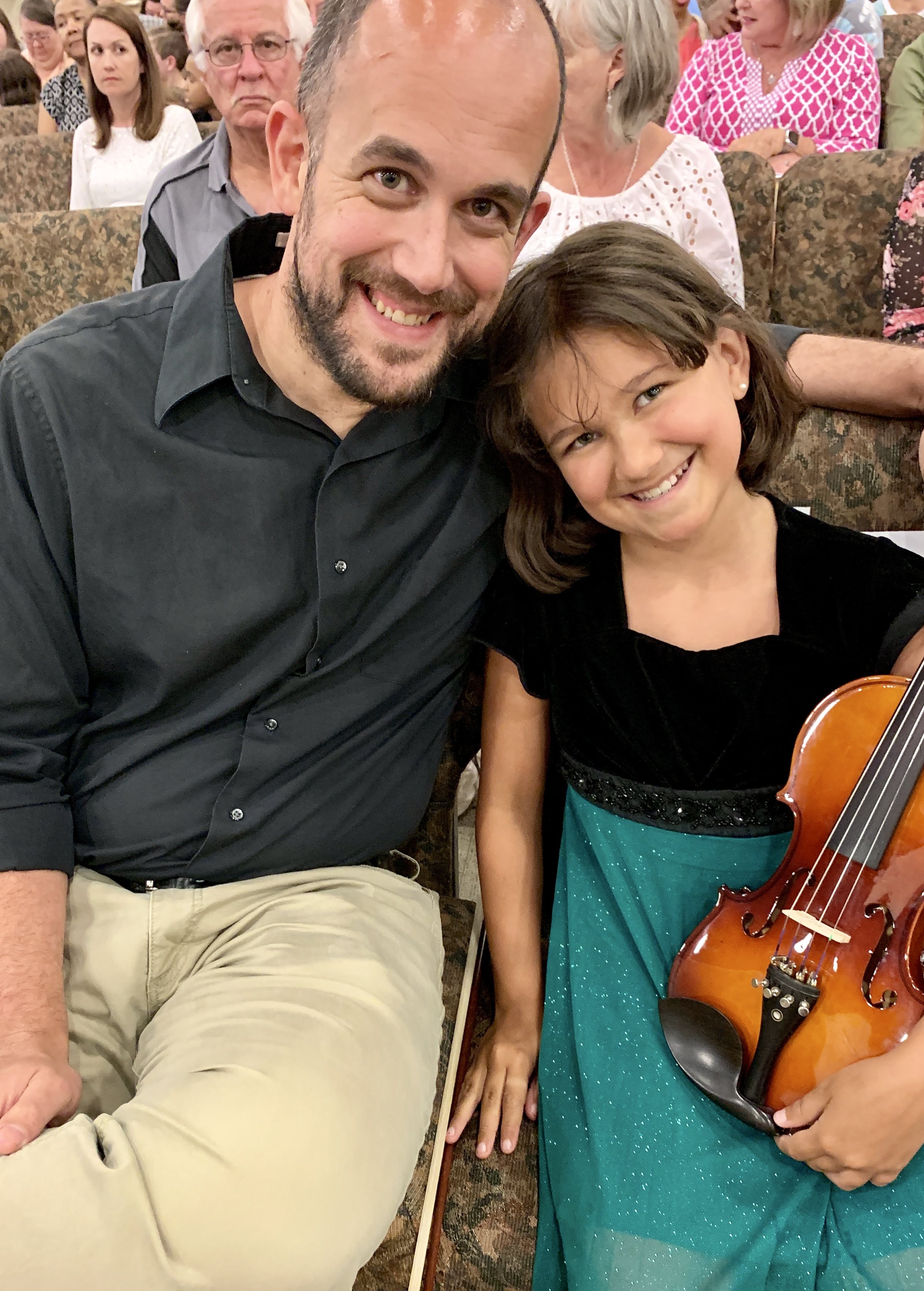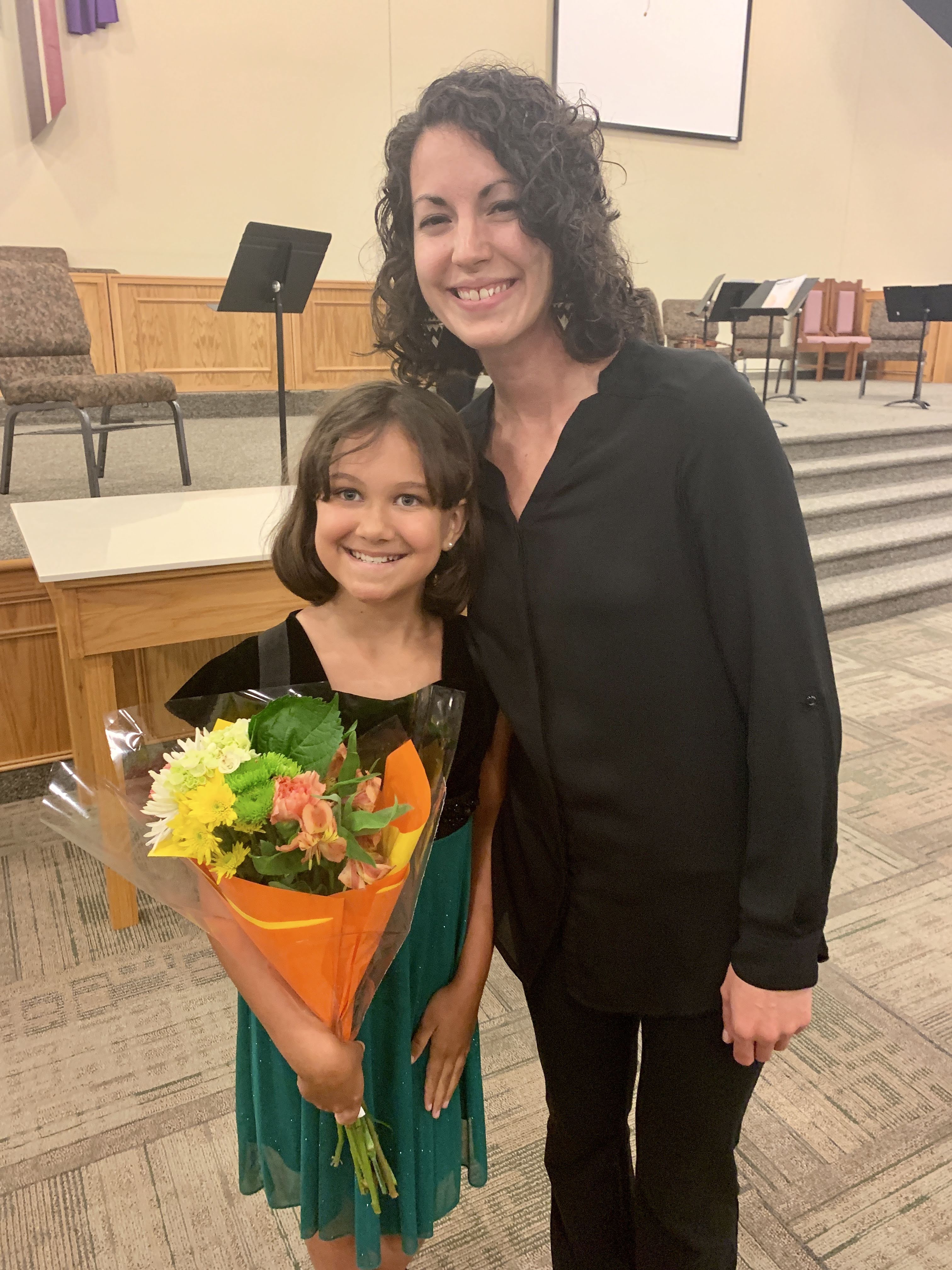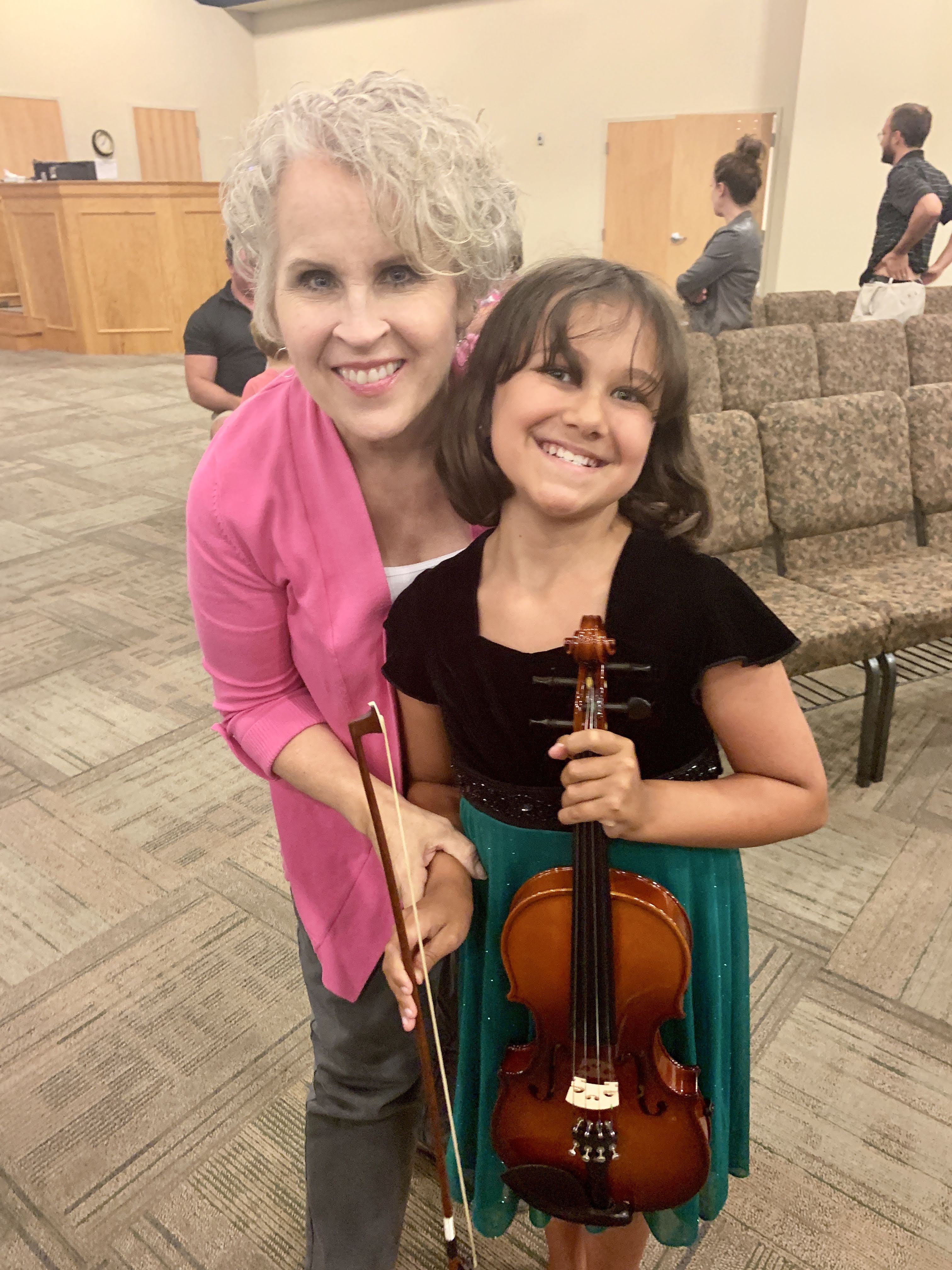 Garyn will take a break until next fall, and Naomi will be back into summer lessons in two weeks. We might forget to practice during that two weeks, maybe on purpose, but I can't wait to watch her keep growing as a musician.