In honor of the summer solstice which occurred yesterday, I thought I'd share one of our most favoritest things about summer. Granted we started swimming in the beginning of May because it was unusually hot, but now it's official. Somehow we produced four part-fish offspring and it is a very happy coincidence that they all tan remarkably well. I can dole out towels as they sprint out the door and into the pond pool with nary a worry about the sun. My sweet husband valiantly wages battle every summer against the green pool and has yet to emerge triumphant. I prefer to think that the extra exposure to…um…plant life boosts their immune systems. Also eating outside on a concrete slab is totally healthier.
Layna is not quite as strong as a swimmer as she thinks she is, but for the most part is only wearing floats when she wants to be out in the deep end. Corra is better than she thinks she is, so will probably be float-free next summer. In the mean time, they are both rocking a killer doggie paddle. Side note: I hate goggles with an unrelenting passion born in the depths of my soul. Ok, not quite that much, but since I can remember I've never been a fan. Give me chlorine pool eyes any day. My oldest three won't swim without them. It a little bit boggles my mind.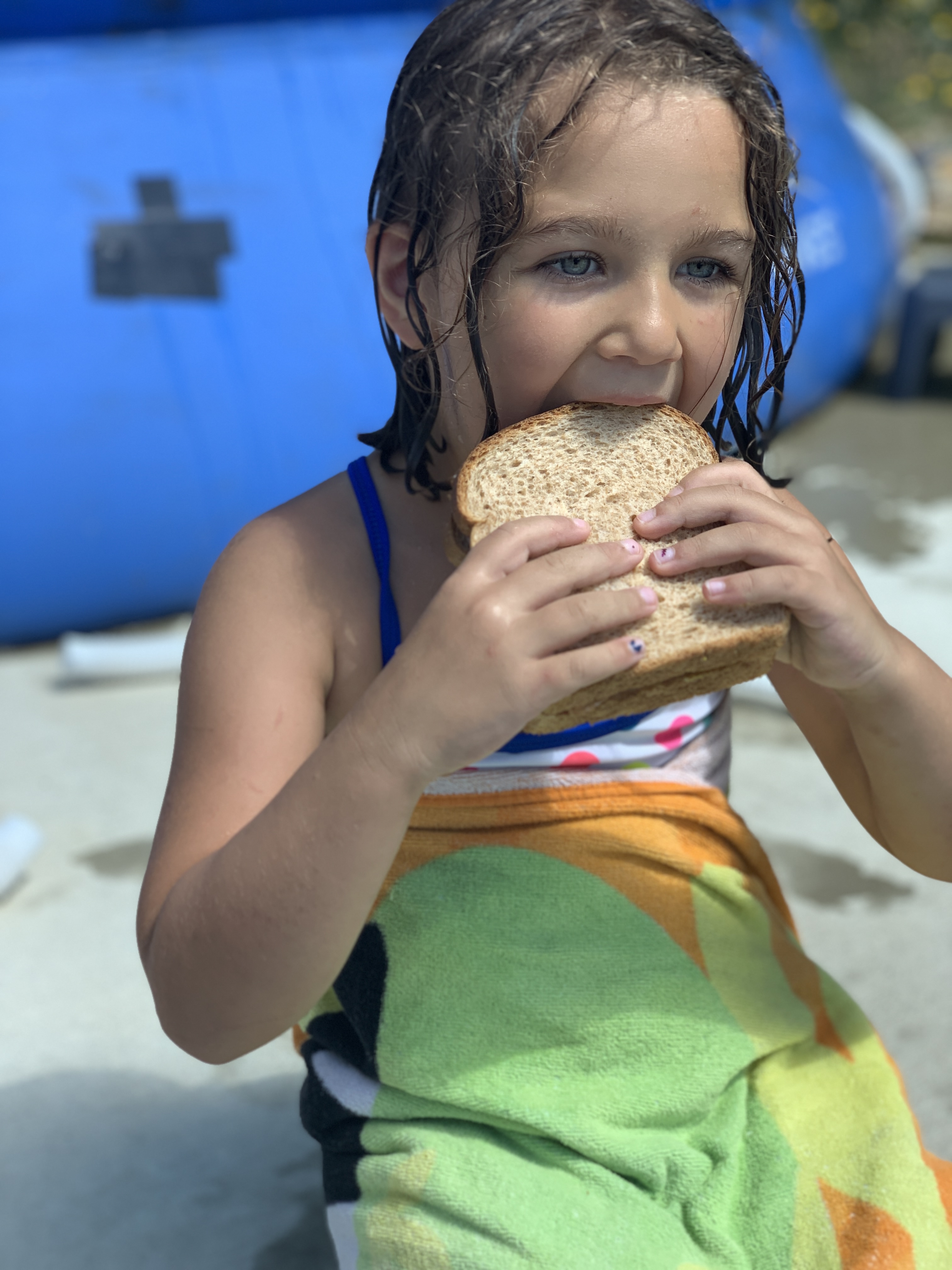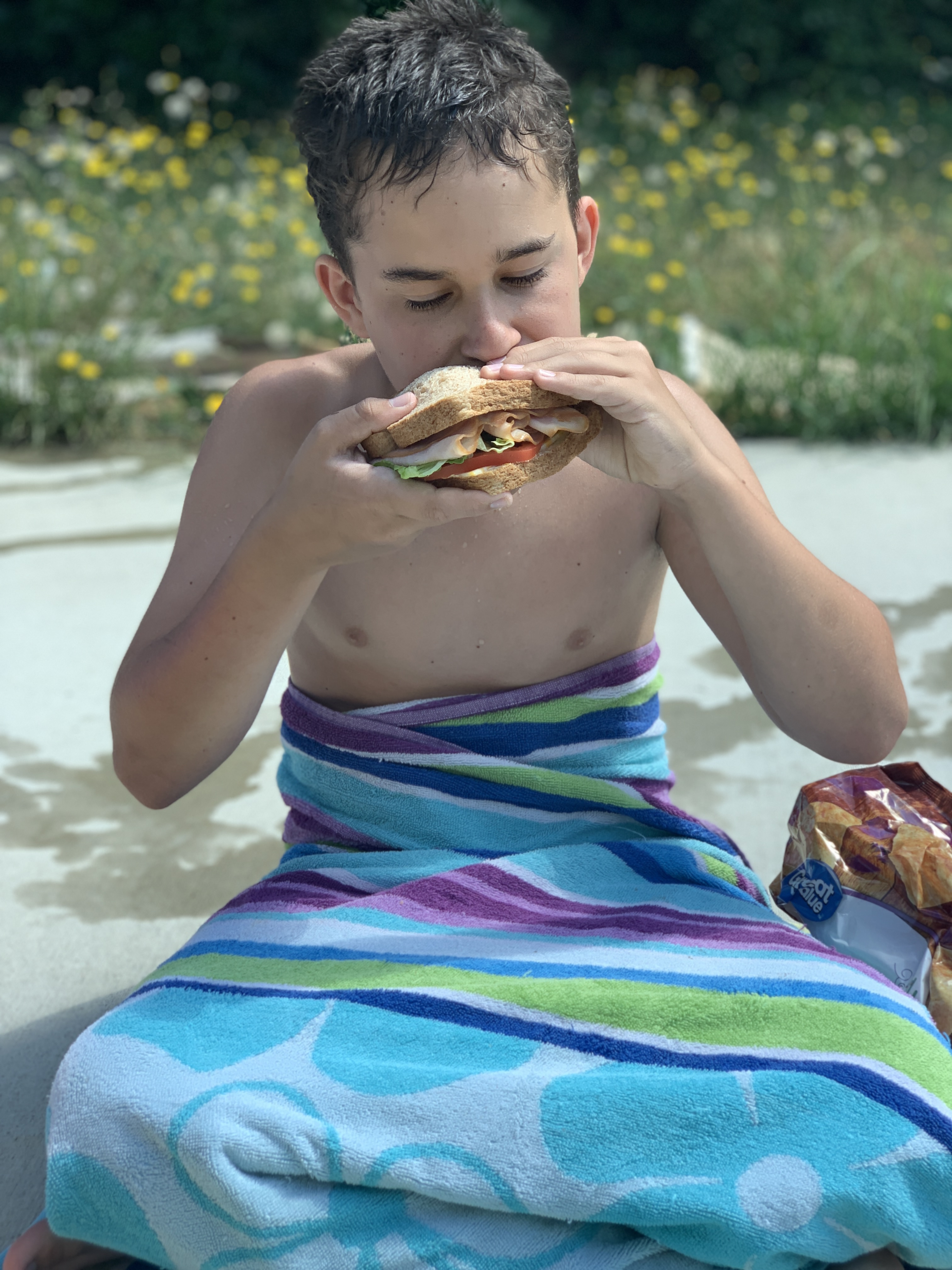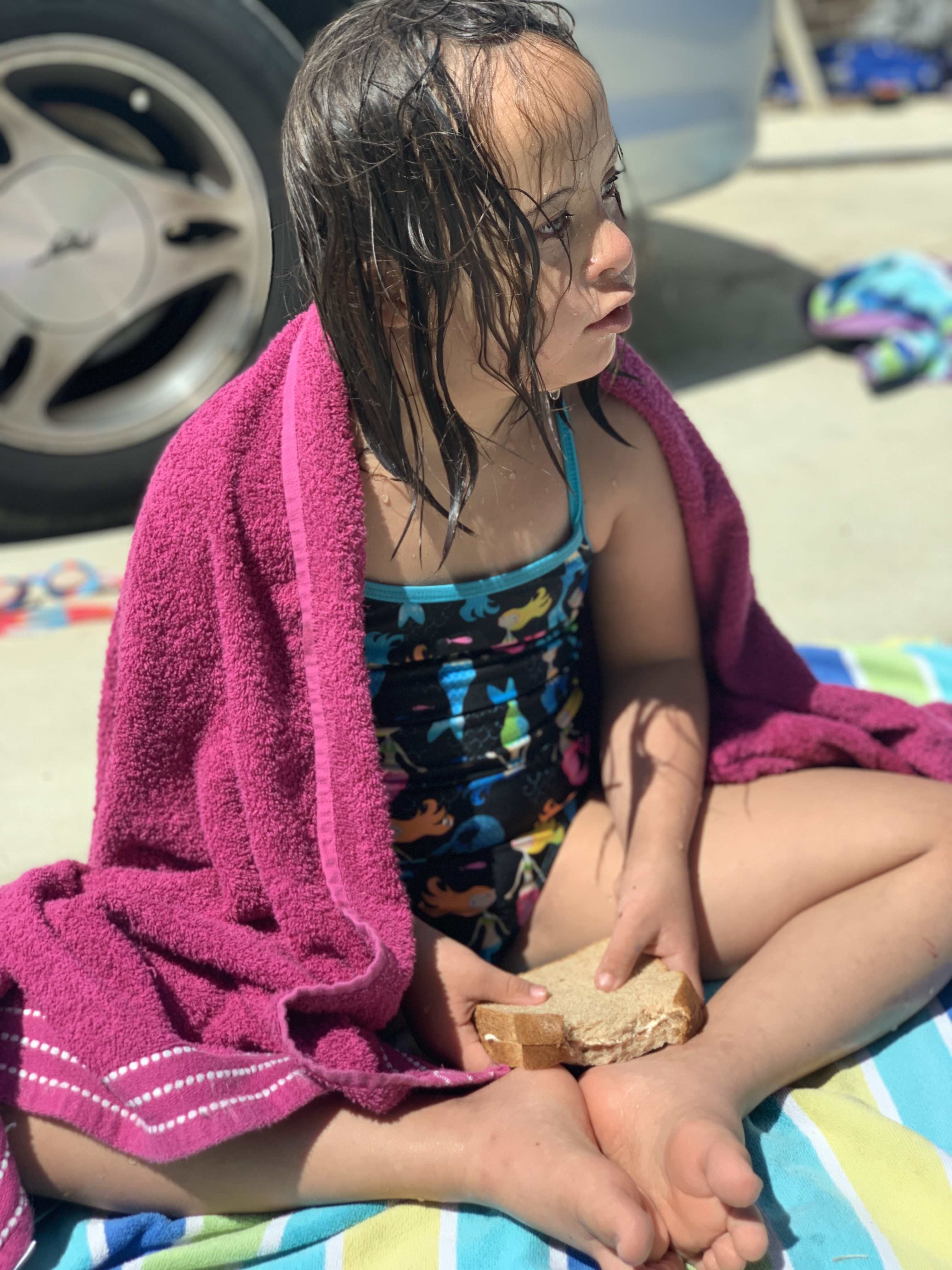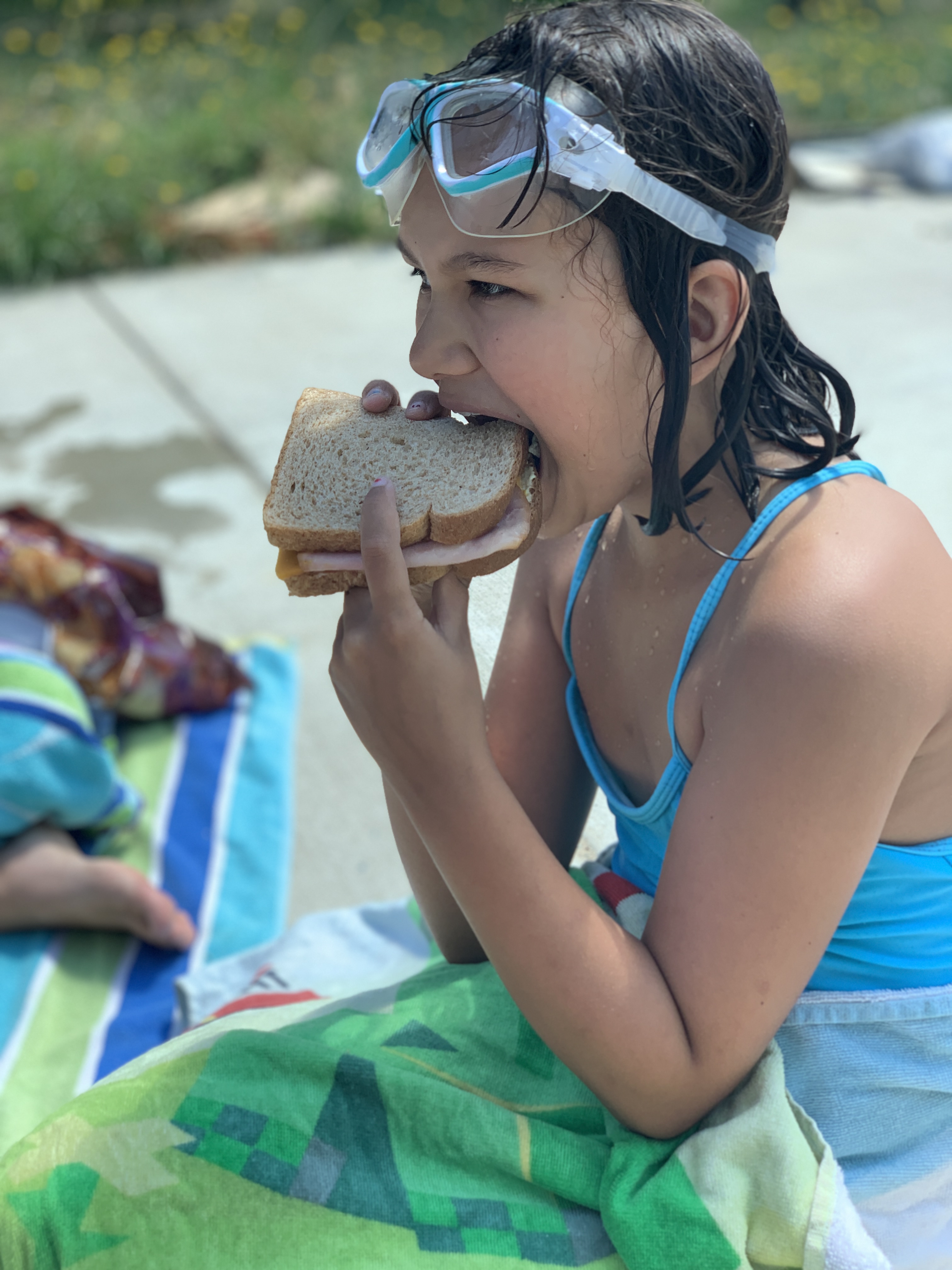 My grandparent's neighborhood has a community pool that we can go to anytime. You know, when we want crystal clear water and steps to play on. They also have a slide, which my little girls got to go down for the first time this year.