It was fine. It had all the keys, that mostly didn't stick and it pretended to hold a tune. Sure both legs broke off completely in various moves and it had been rigged with two cheap table legs. I only kind of flinched every time one of my kids leaned on it wrong. But it was fine. Unfortunately, fine started to get old once Neil and I started to play consistently again. Our sweet son has always been a good sport about the terrible piano we made him learn on, but it was time for him to play a decent instrument that would stop getting in his way.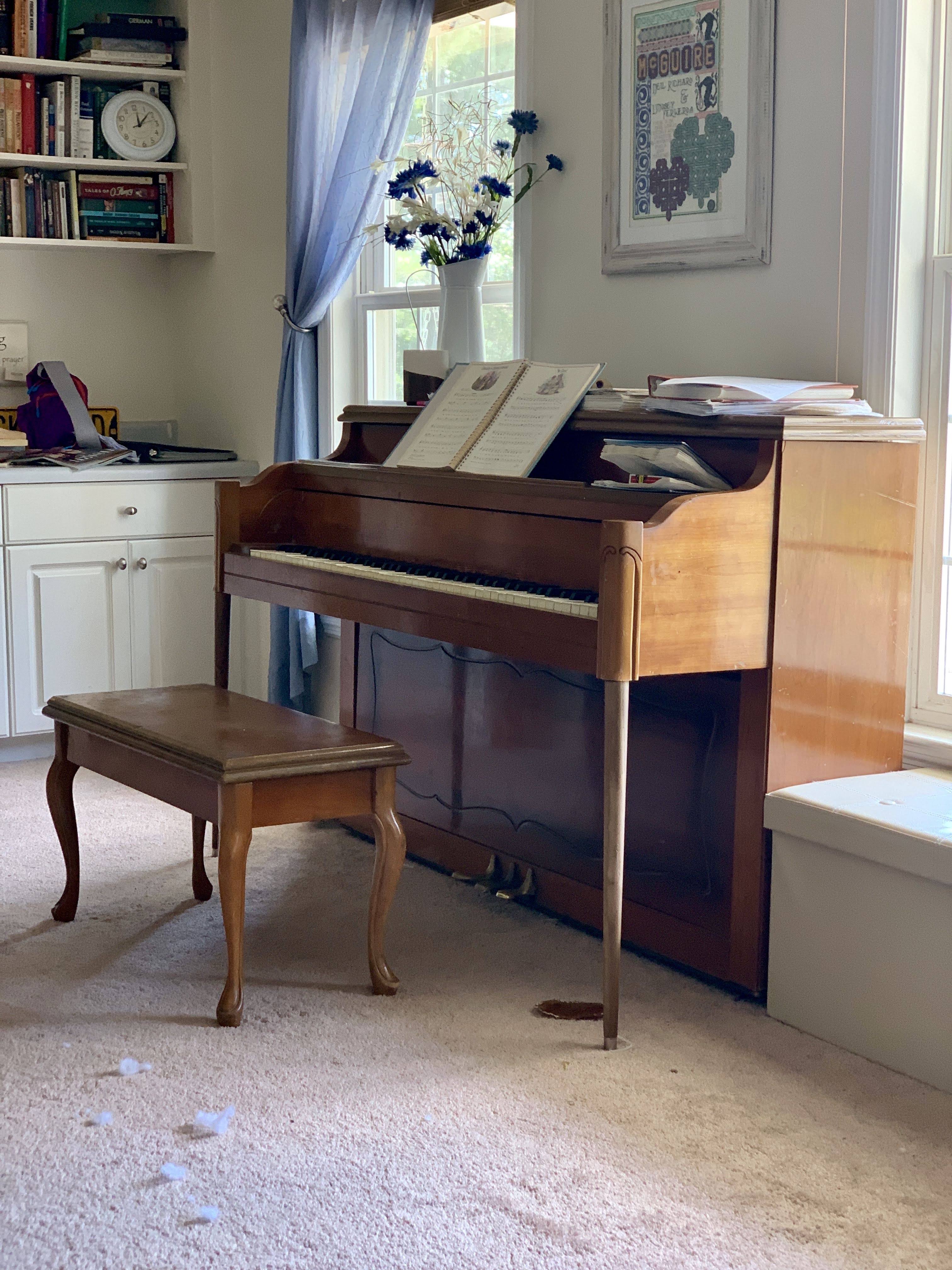 Before. I think we paid $175 off Craig's List and I'm grateful it got us all started. Neil and I had both been missing playing and Neil learned how to tune it himself.
For the new one, we went around and around in circles and decided that digital was what we wanted for the versatility and the "always in tune" aspects among other things. However, we didn't need to spend more than was spent on our first cars combined. Nice but not ridiculous.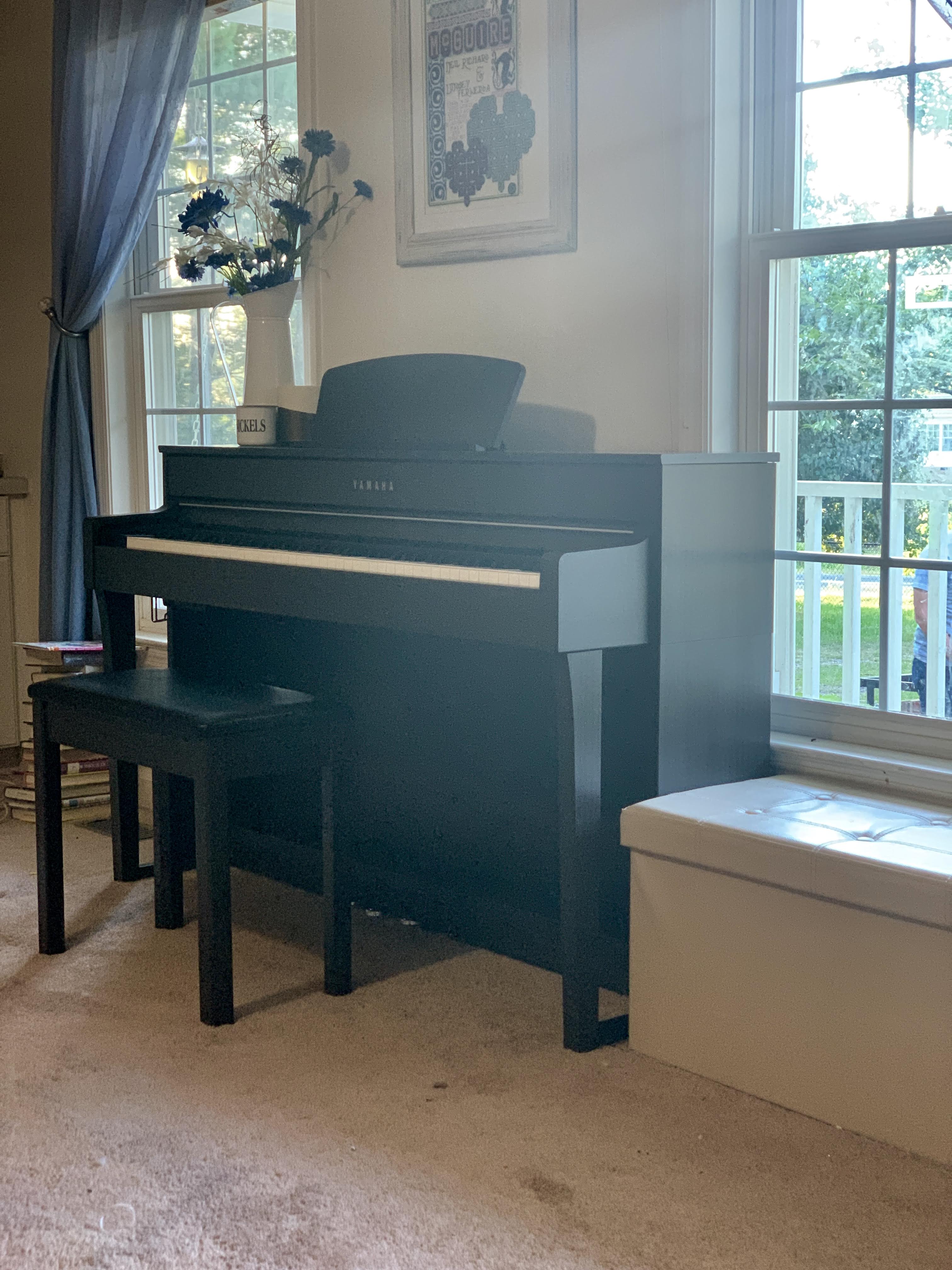 After. For a while we were set on a Kawai, but in the end went with a Yamaha. It has enough different voices that the kids are still having a good time trying them all, but not so many features that it detracts from it's primary purpose…being a decent instrument for us all to improve our abilities.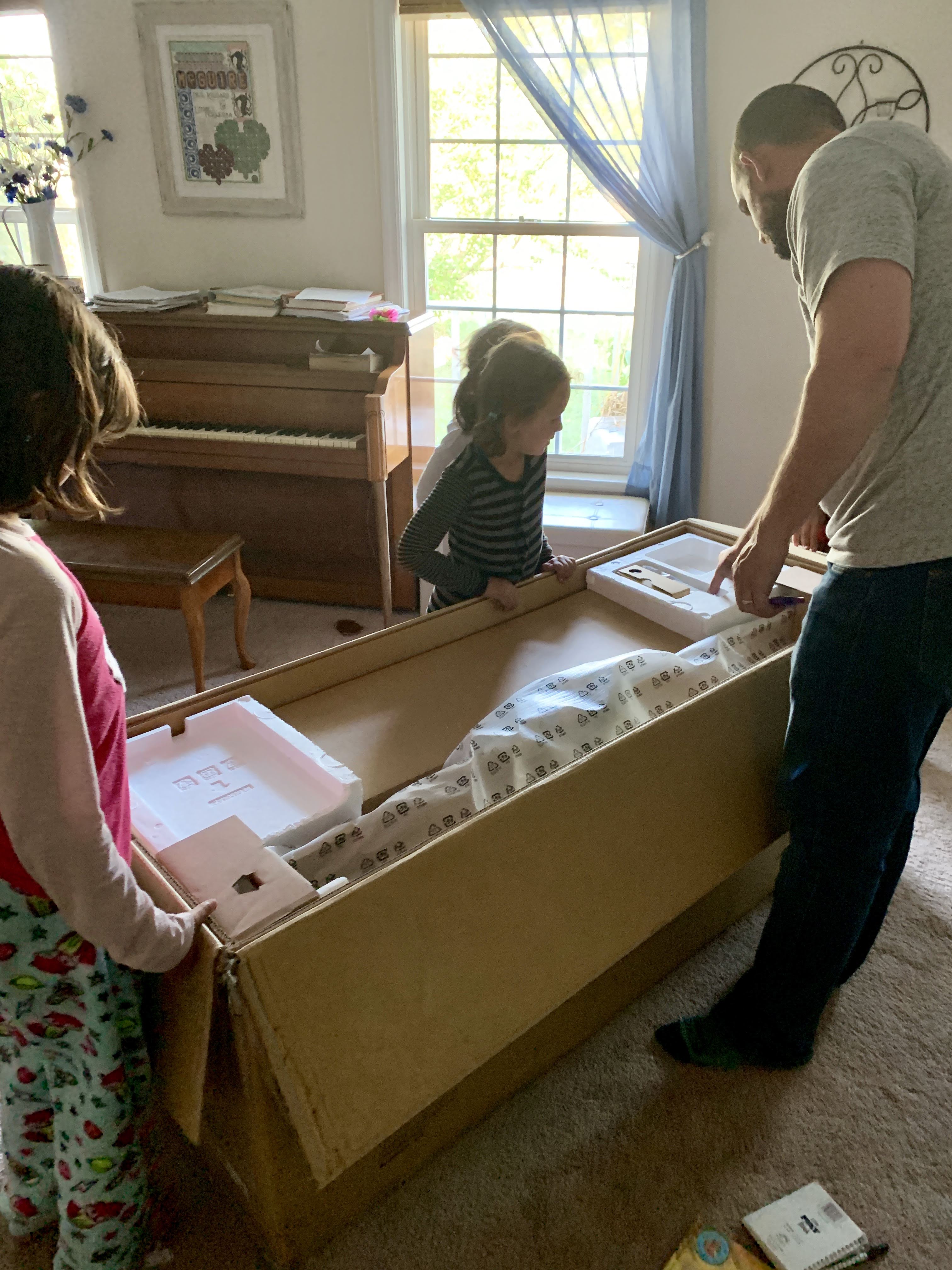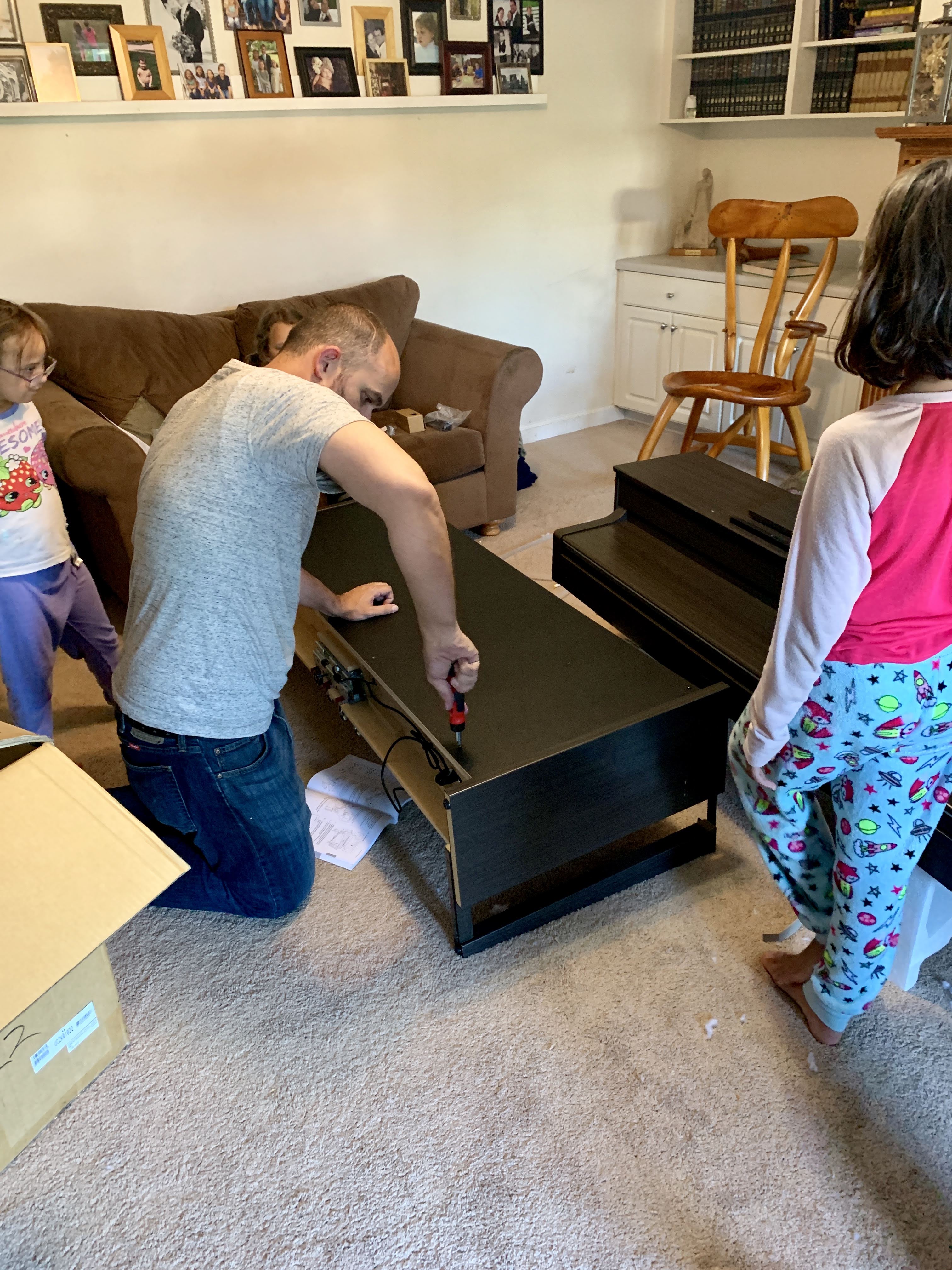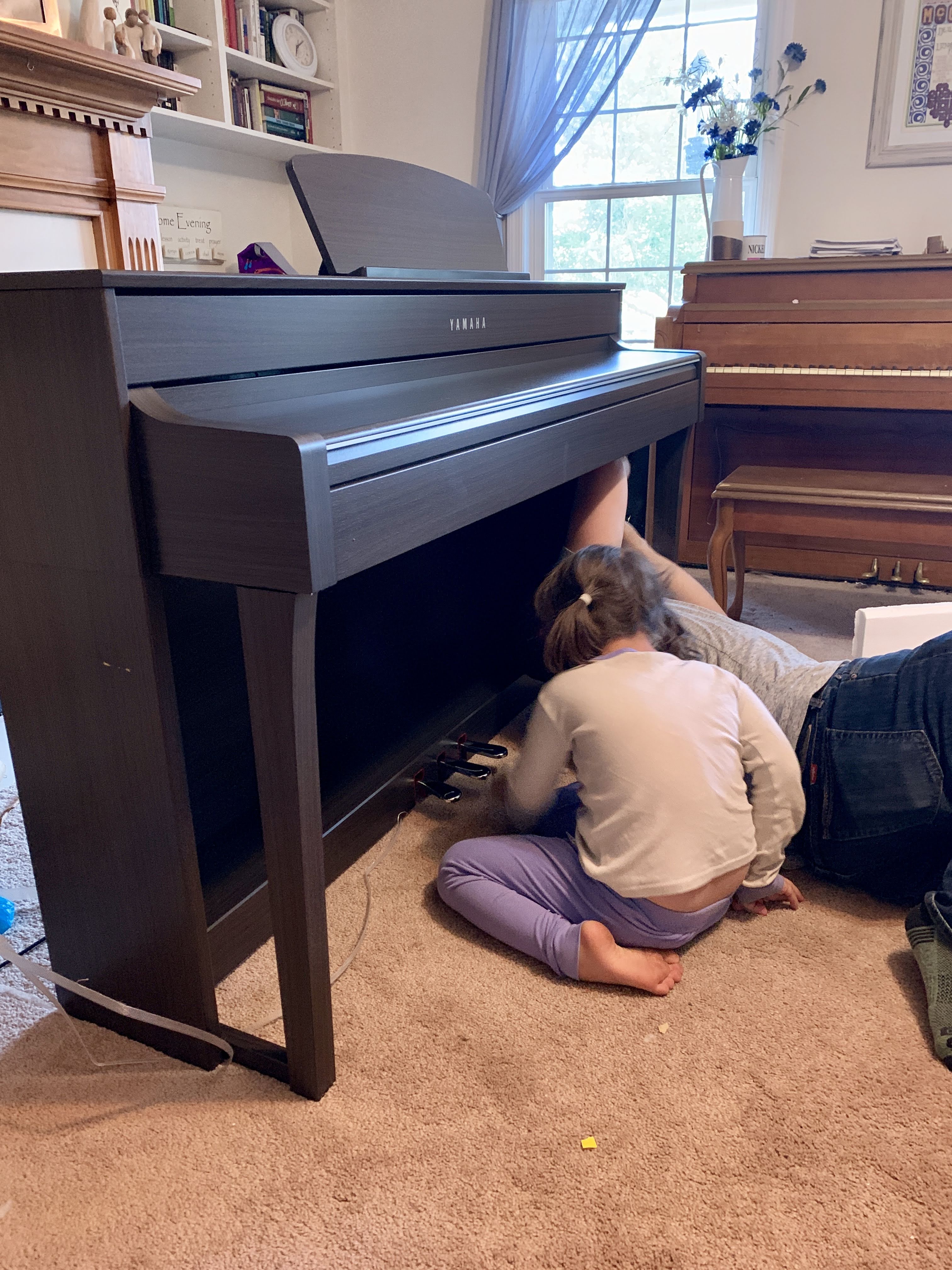 It came in a huge, heavy box and the semi parked in the street in front of our house. Then we backed our van up to the back of the truck and scootched it from the semi to the van. Then we backed the van up to our front steps. Quiet country street and big front yard for the win!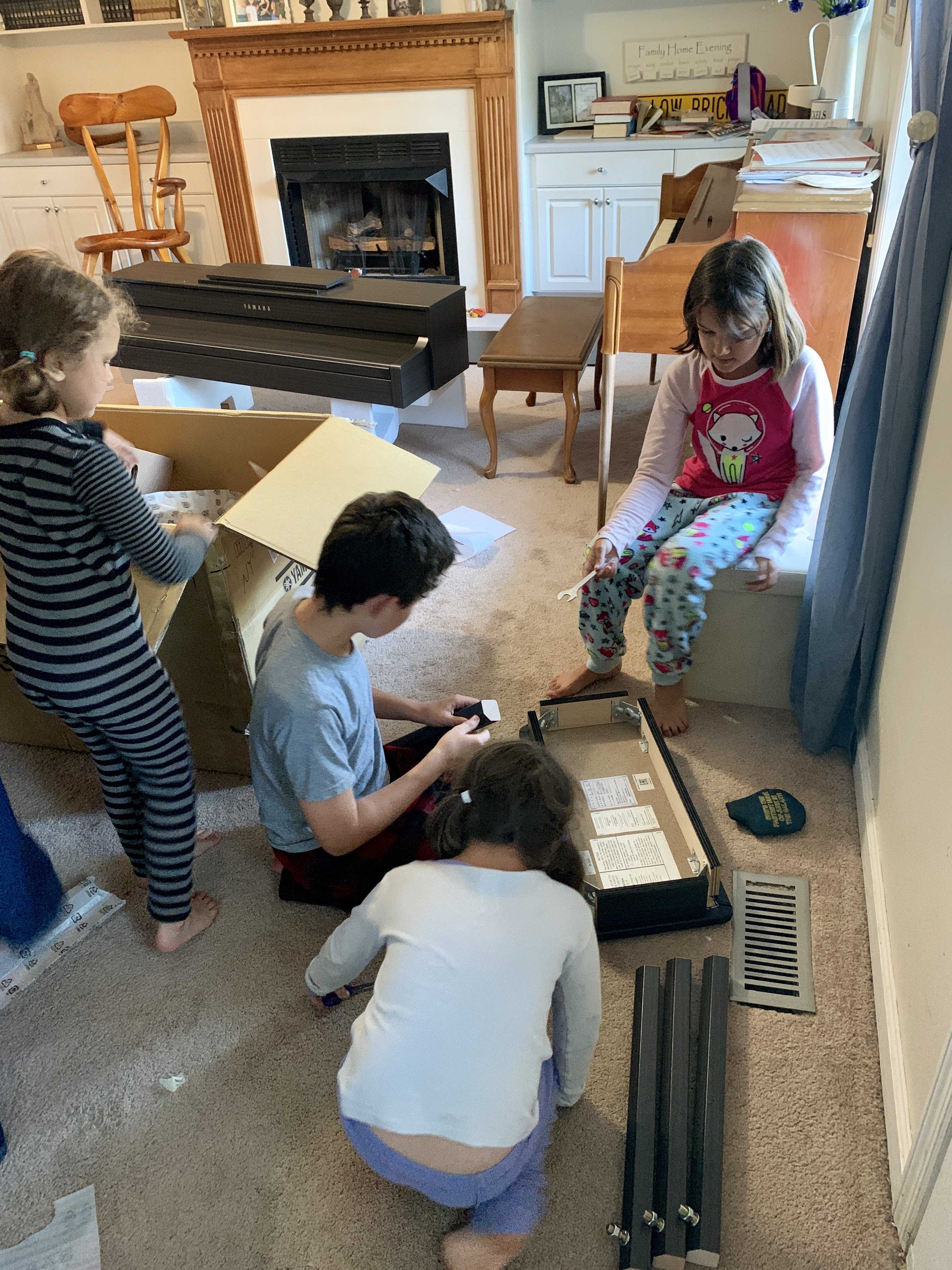 Garyn and his assistants were in charge of building the bench.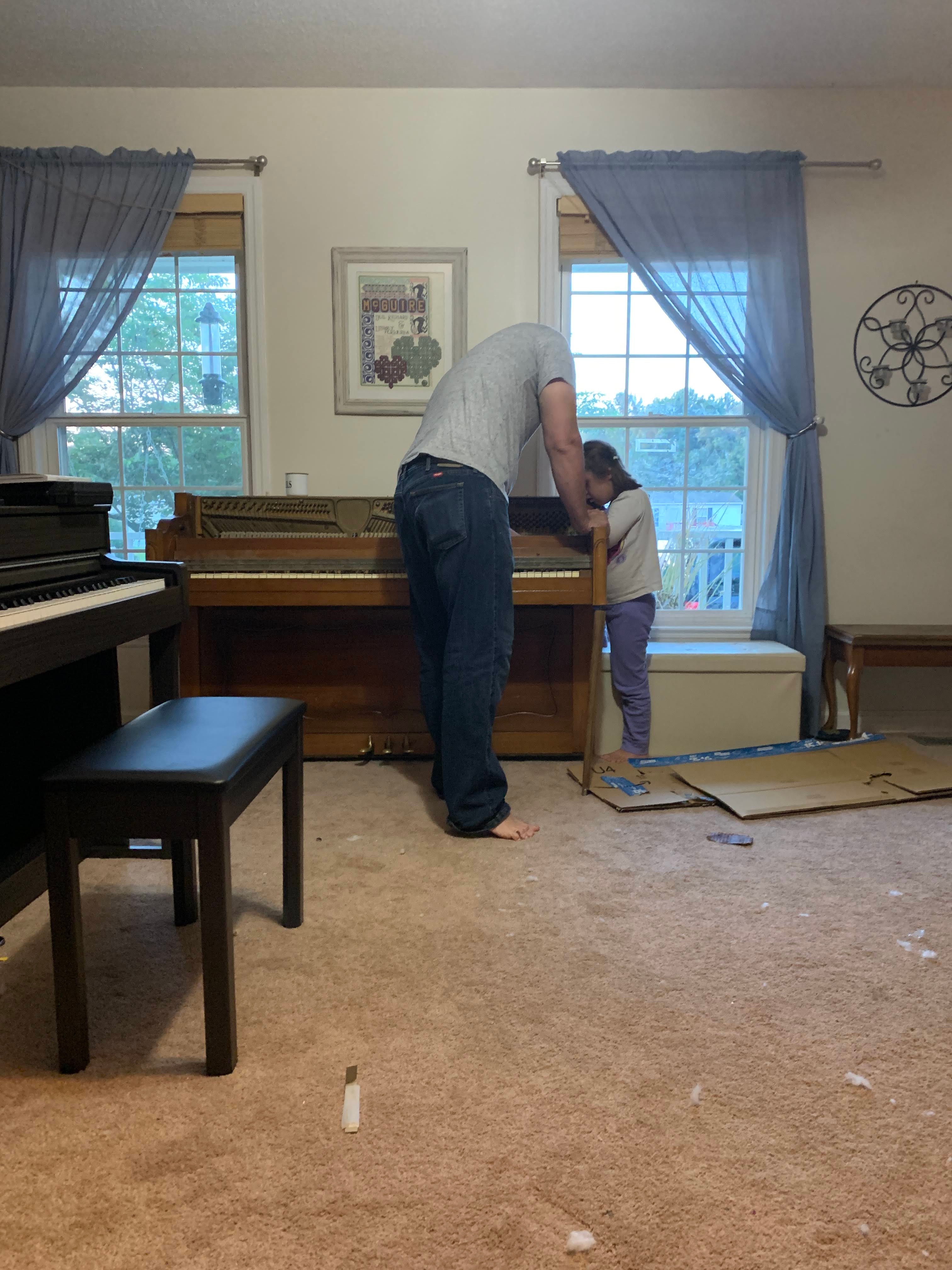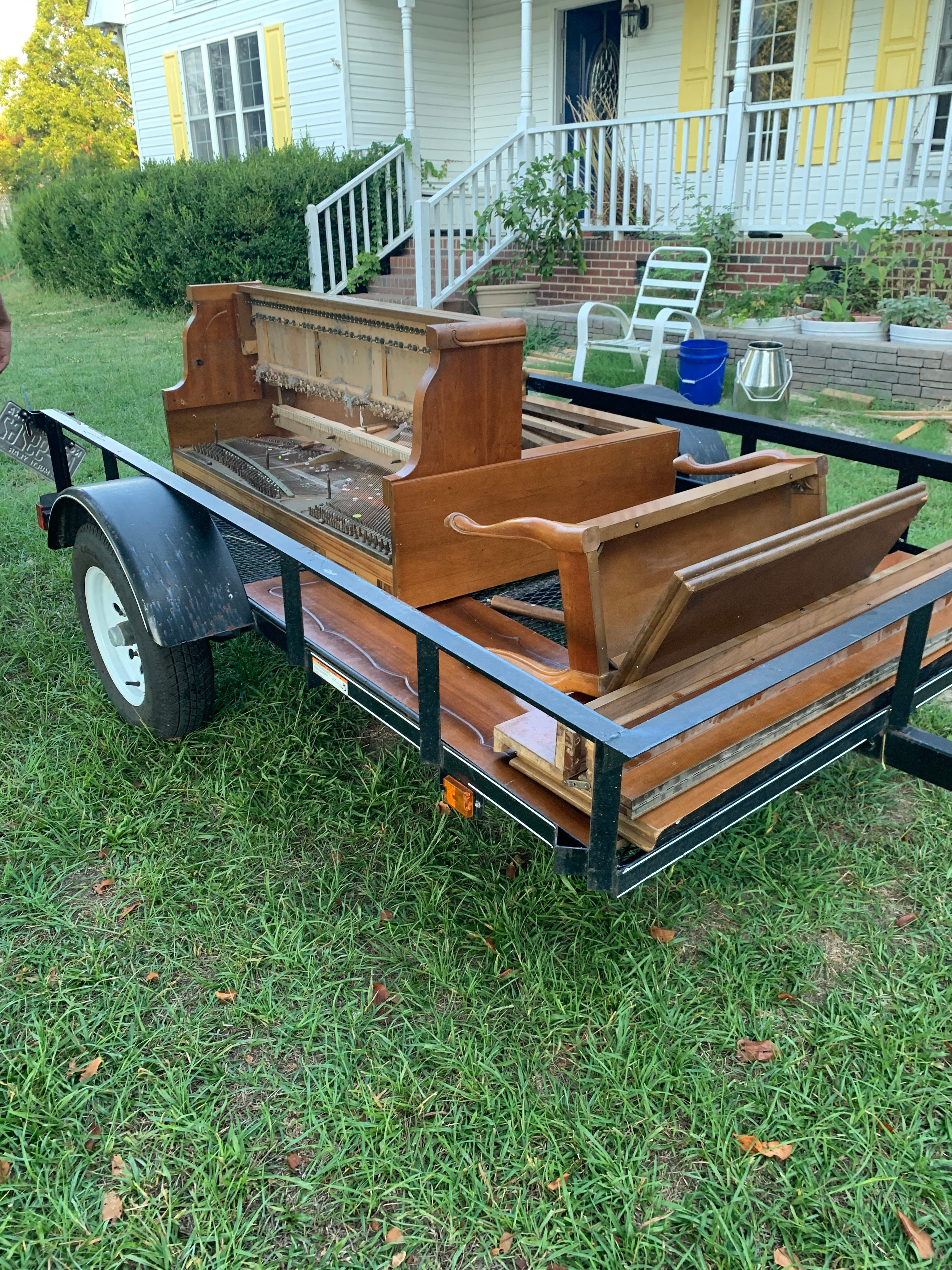 We tried to find the old piano a home but didn't have any takers. Since the only option then was to scrap it, we opted to not kill ourselves moving it in one piece. It was put on our trailer in pieces, was a platform for Fourth of July fireworks, then laid to rest in the dump.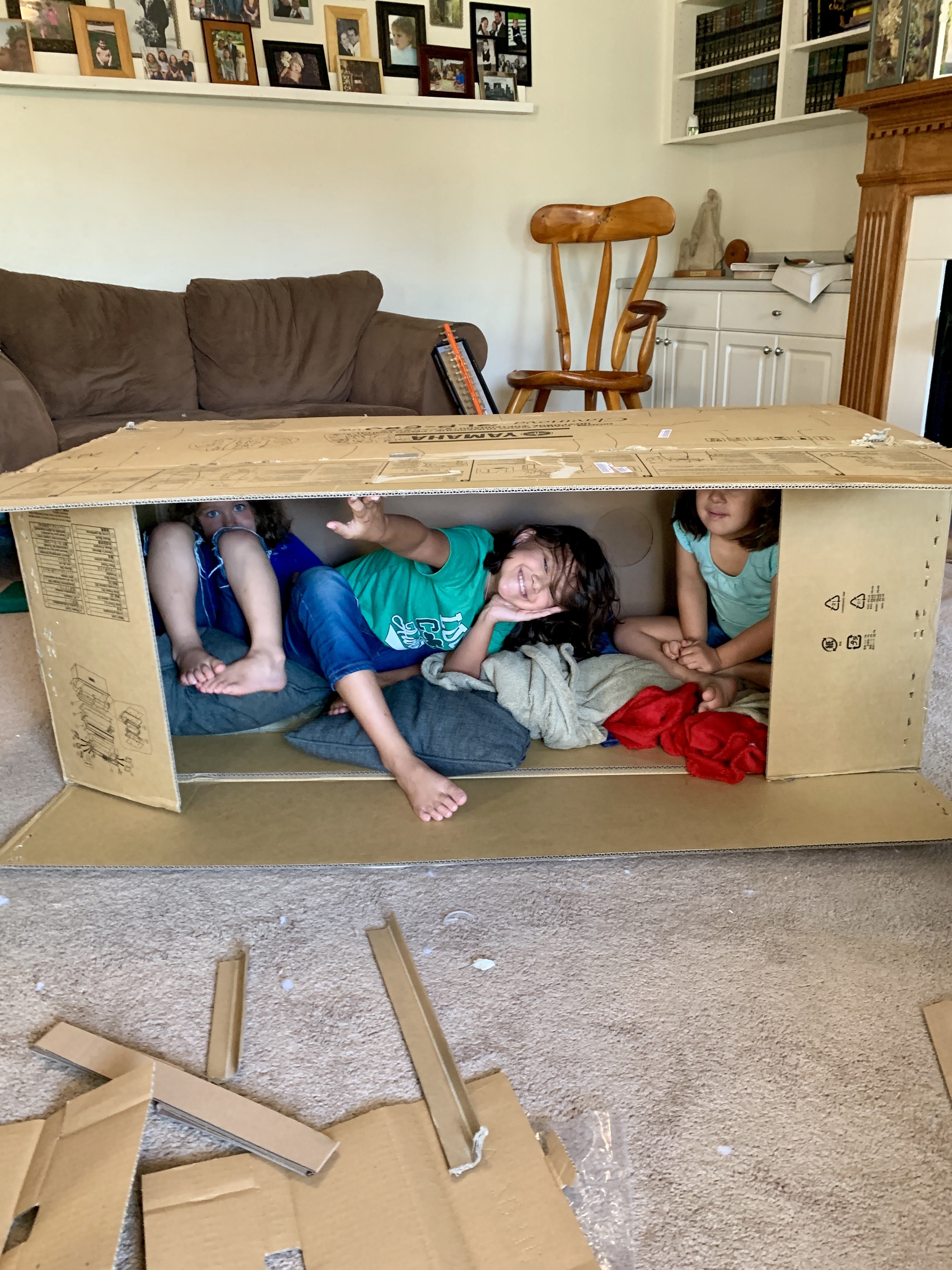 Naturally as great as the new piano is, it simply can not compete with the raw awesomeness and grandeur that is a large, empty cardboard box.