Garyn's 13th Birthday
---
2019-08-10
It happened. Time went on long enough that we suddenly found ourselves parents to a teenager young adult. He has the lip/armpit fuzz and cracking voice squeaks to prove it. It's ok, actually. I quite like the person Garyn has become and now that he can handle sarcasm and can mow the whole lawn by himself, I feel we are entering a new and exciting era.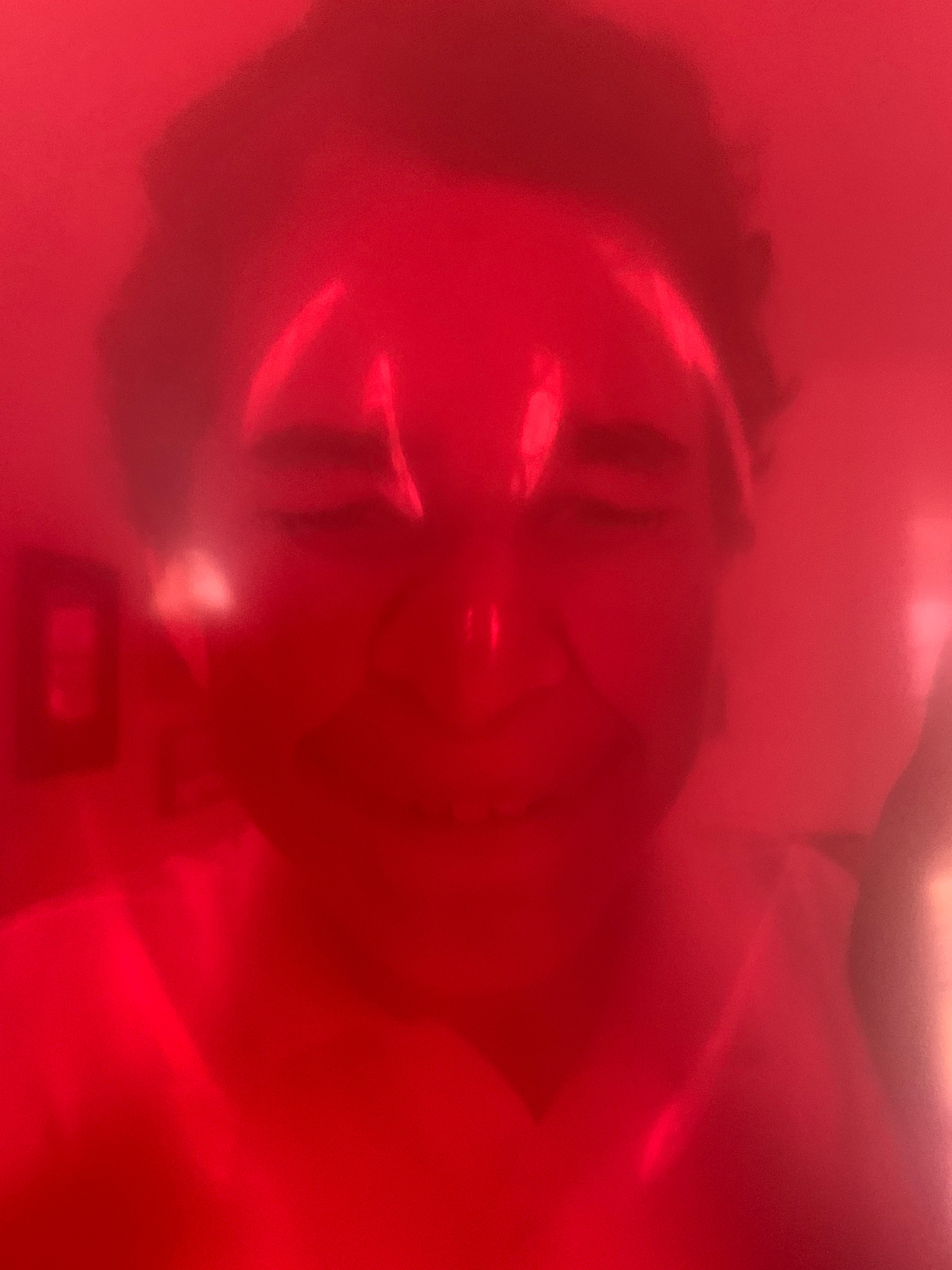 A new and exciting era with a highly intelligent, sensitive goof ball who still has a burning passion for LEGOs. Pretty much the best combination ever.
The New York Trip was his birthday present from us…but you know how I feel about birthday cakes. They are one of my favorite artistic mediums. The fact that I don't eat said cakes is completely immaterial. I love making them. Four resident monkeys have happily become my taste testing army so I can have my cake and not eat it too…ba dum ting!
Garyn had very definite ideas this year, but since I got back in the wee hours of the morning the day after his birthday from our road trip, I made most of it in advance. Fablehaven is the name of one of his favorite book series. In the series there are creatures called "Brownies" that love to build and create. So if you leave ingredients out on the counter overnight you will come back to some epic culinary delights. One thing they make is Calico Bread. Multiple flavors swirled together and delicious beyond belief. Garyn wanted a Calico Cake.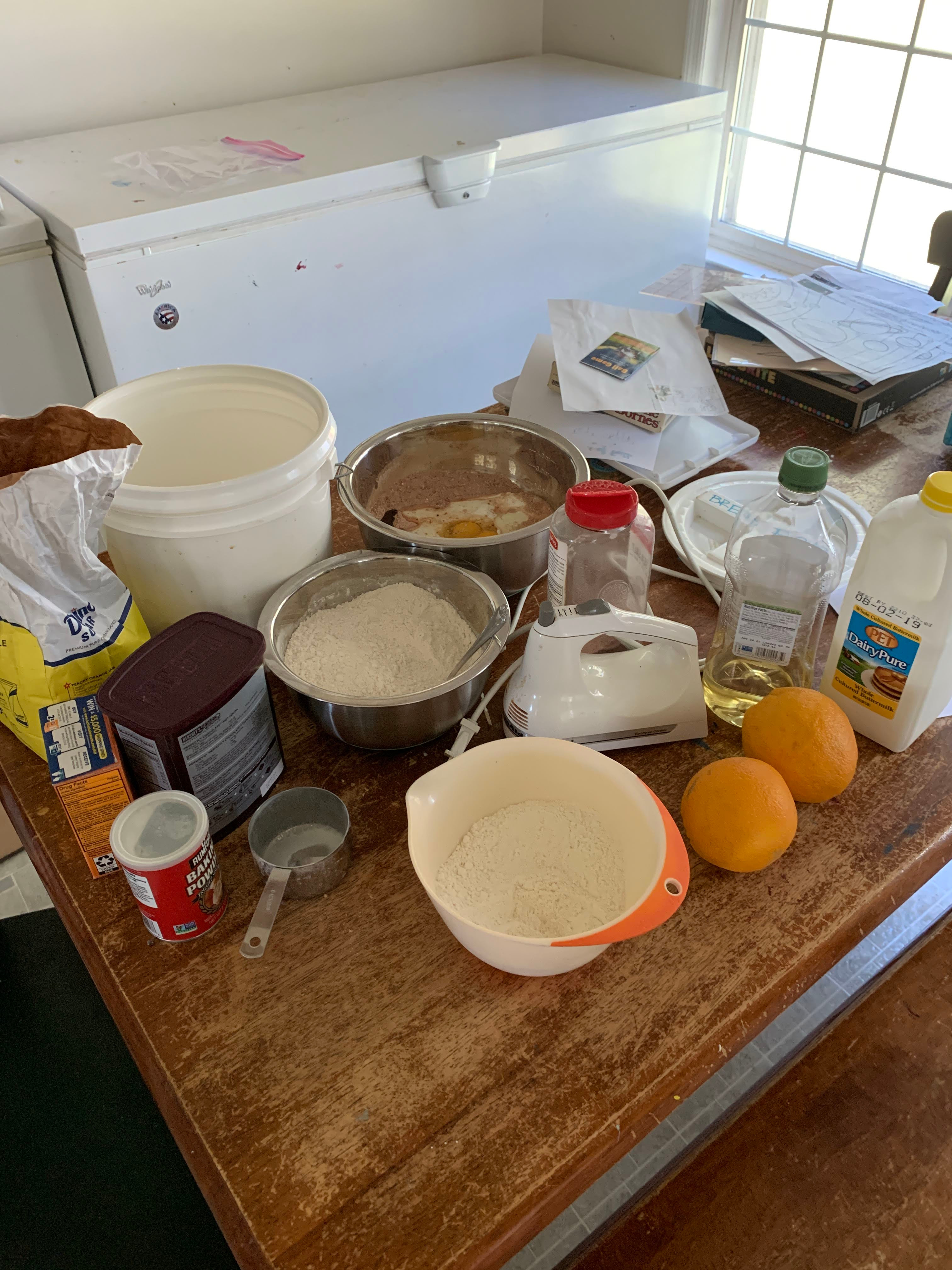 Of course, I said. I can totally make three different cake recipes (chocolate, vanilla, and orange but dyed red to be a surprise) simultaniously. The day before I leave town for a week. Yup.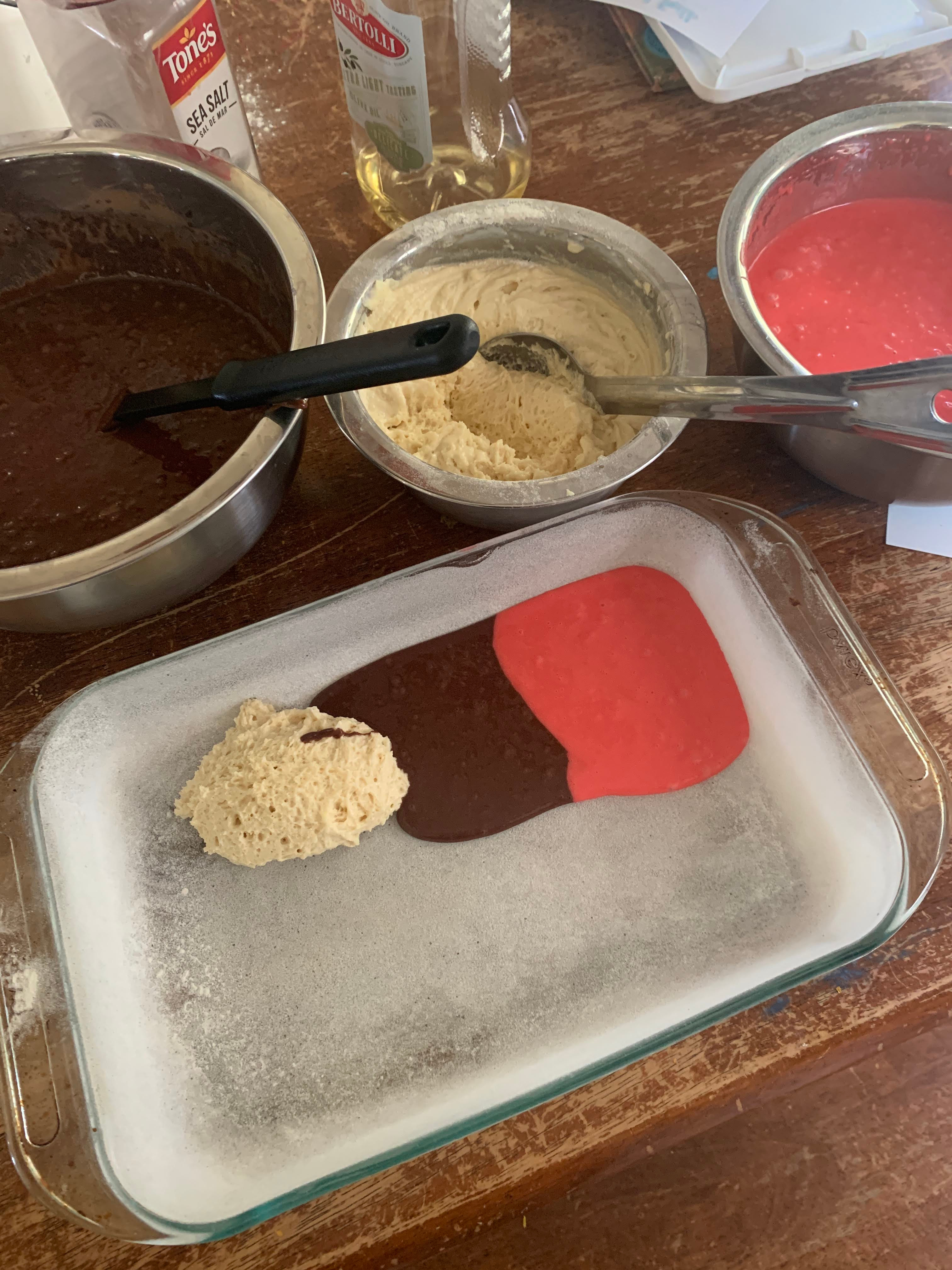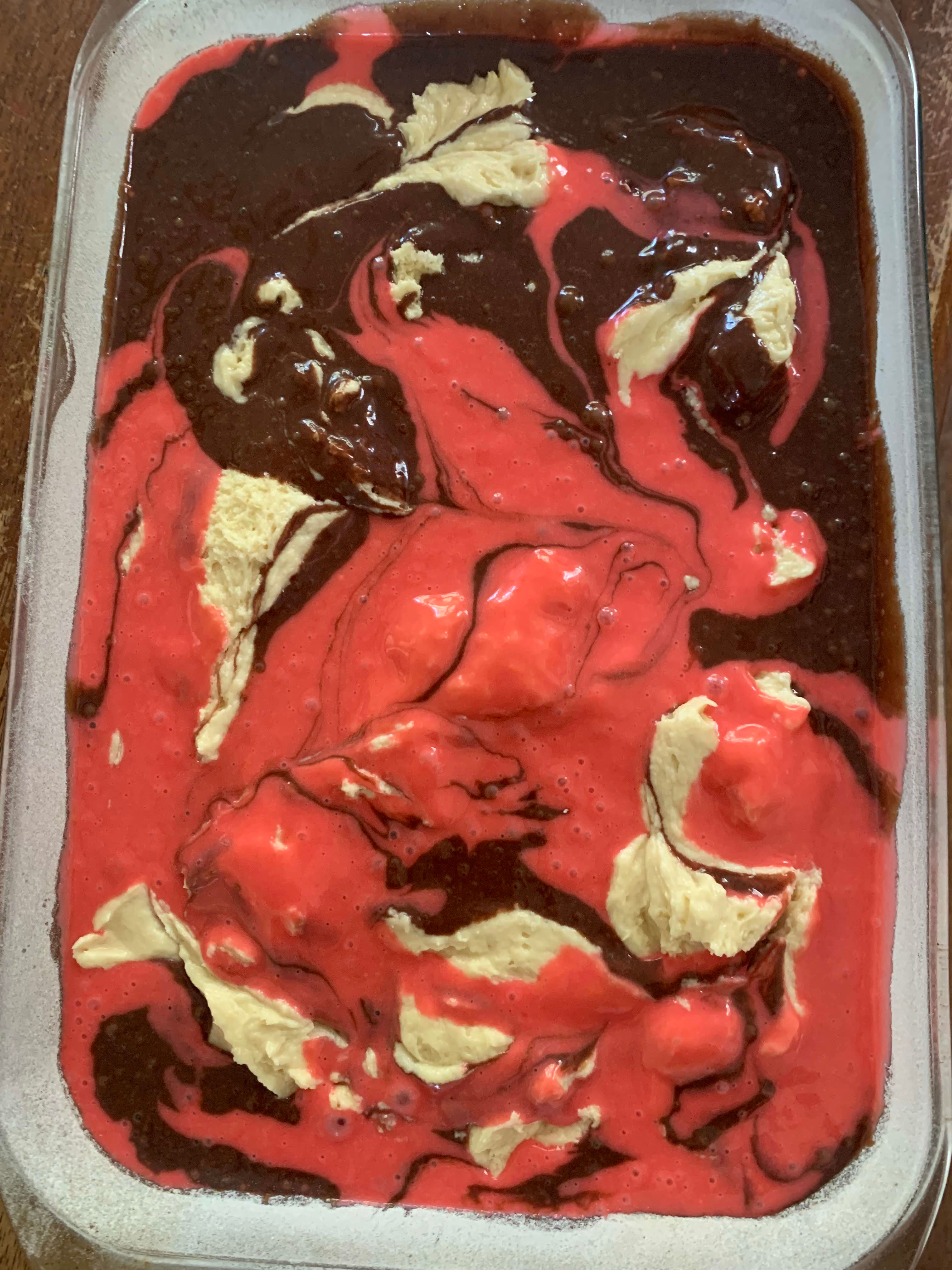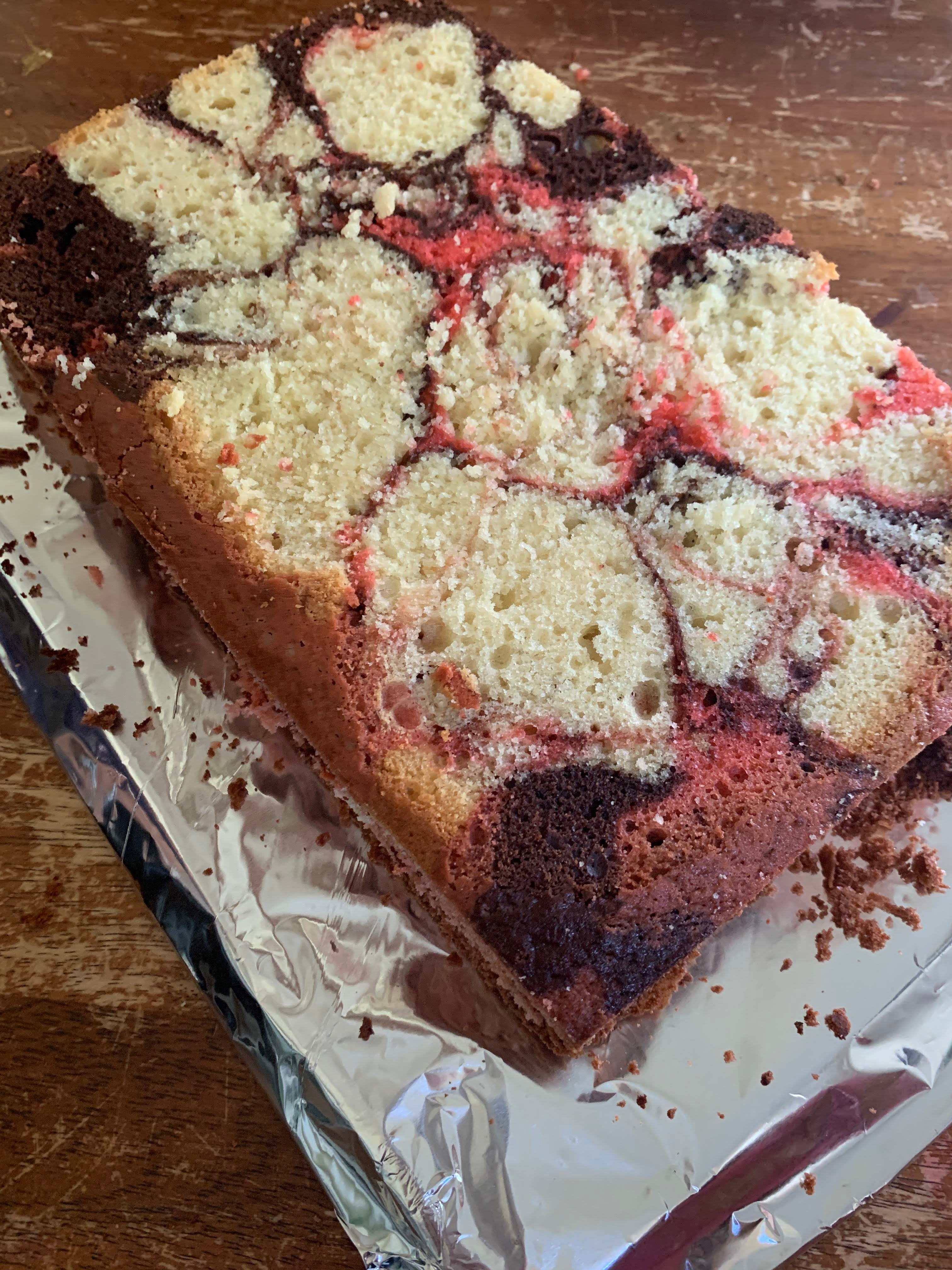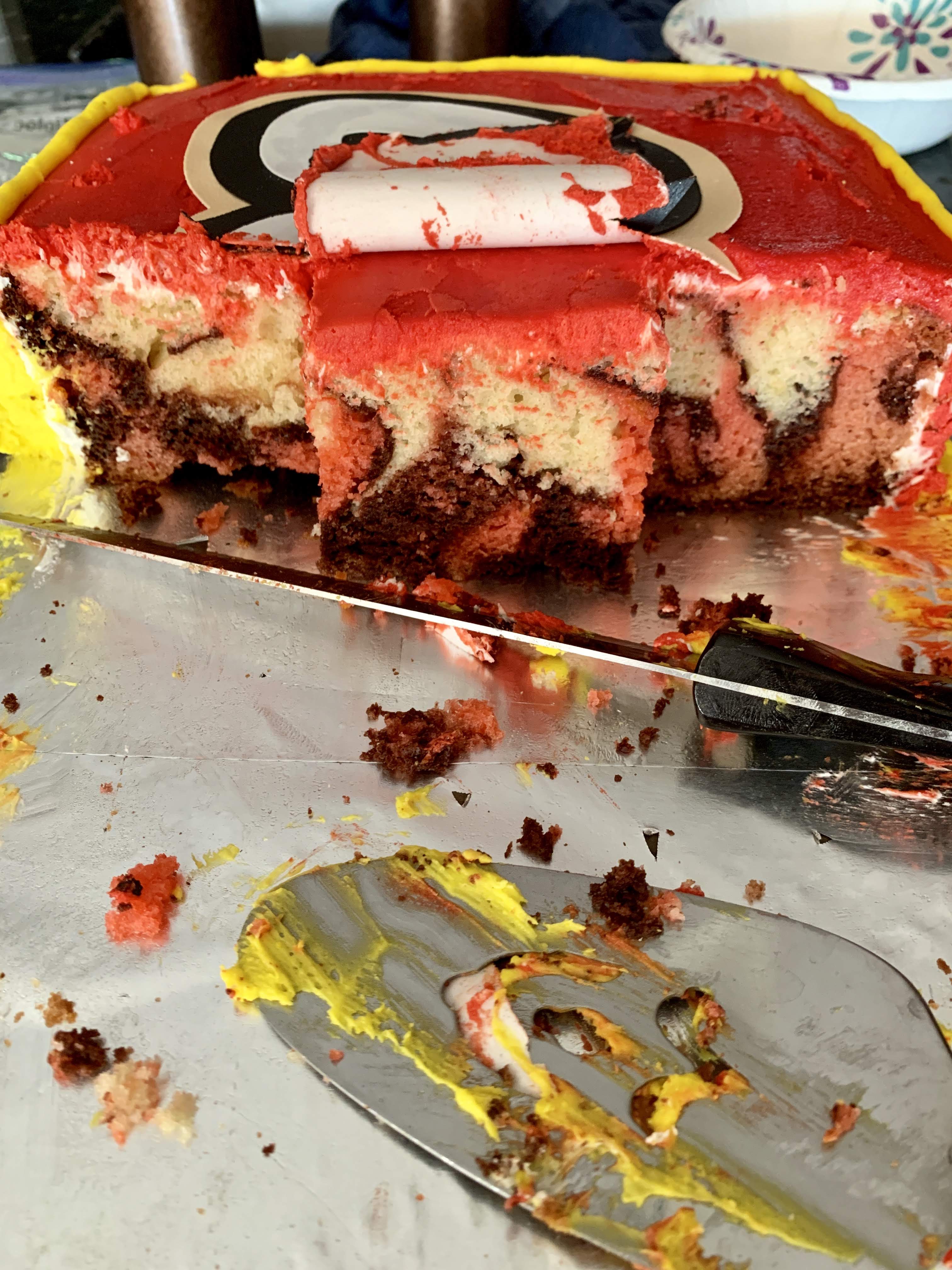 The vanilla batter was super thick and completely different than the other two, but I'm happy to report we got a cool looking swirl and happy tummies all around.
Mom's Silhouette kicked out a perfect LEGO logo and the cake was deemed a success.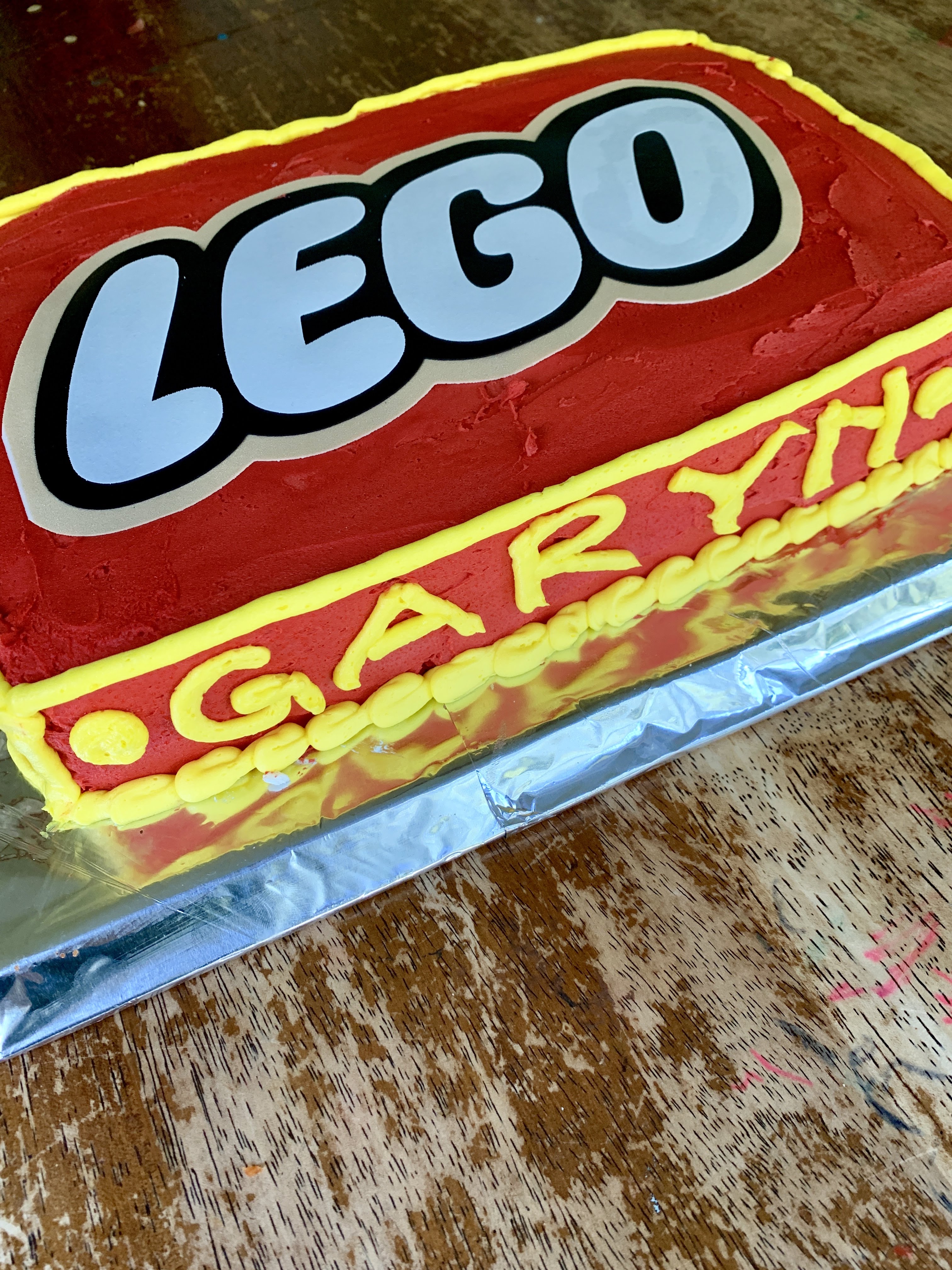 As usual we had a birthday dinner at my grandparents where he got to blow out candles (he requested the obnoxious ones that relight over and over again) and got presents from his sisters and grandparents.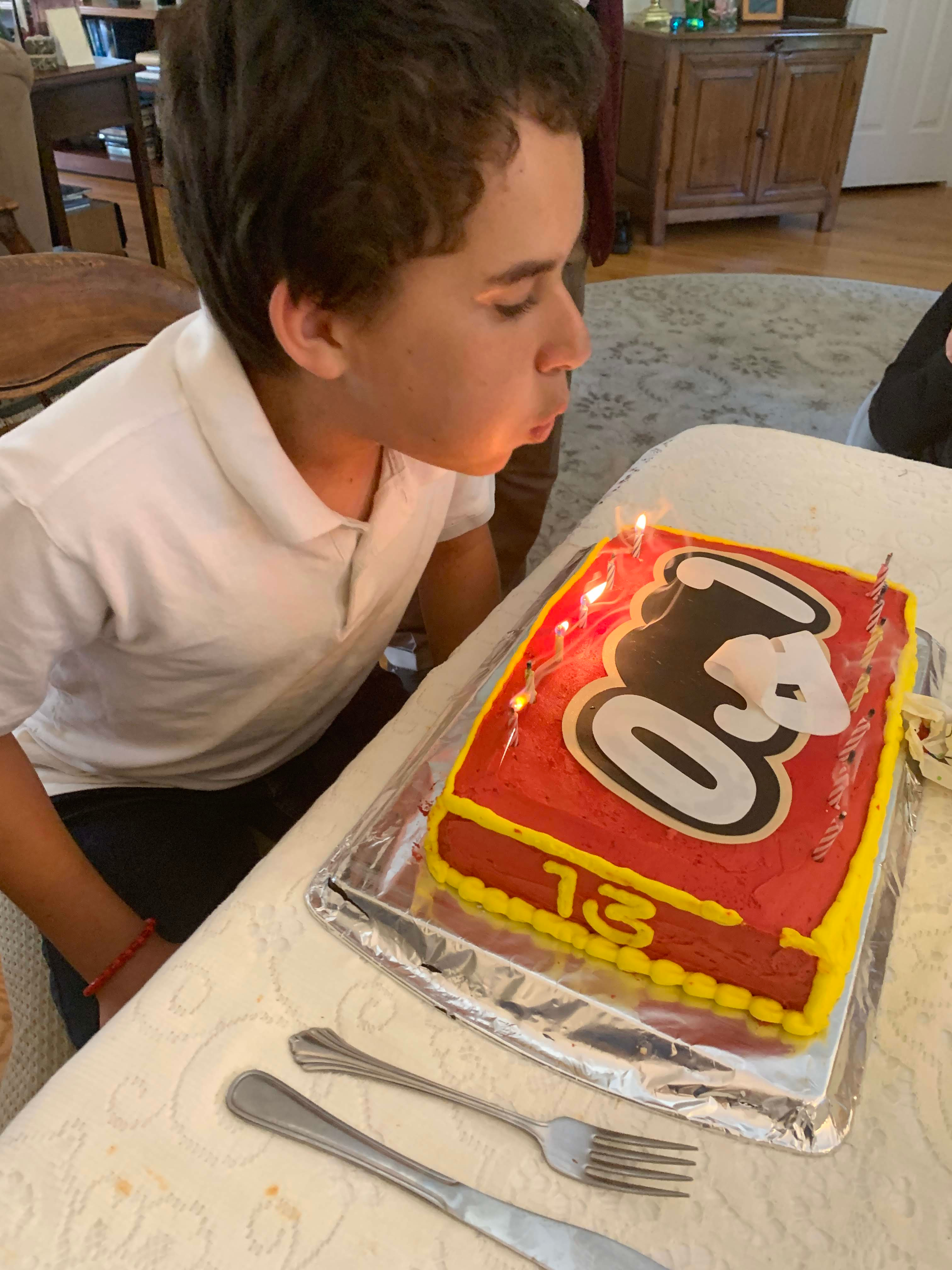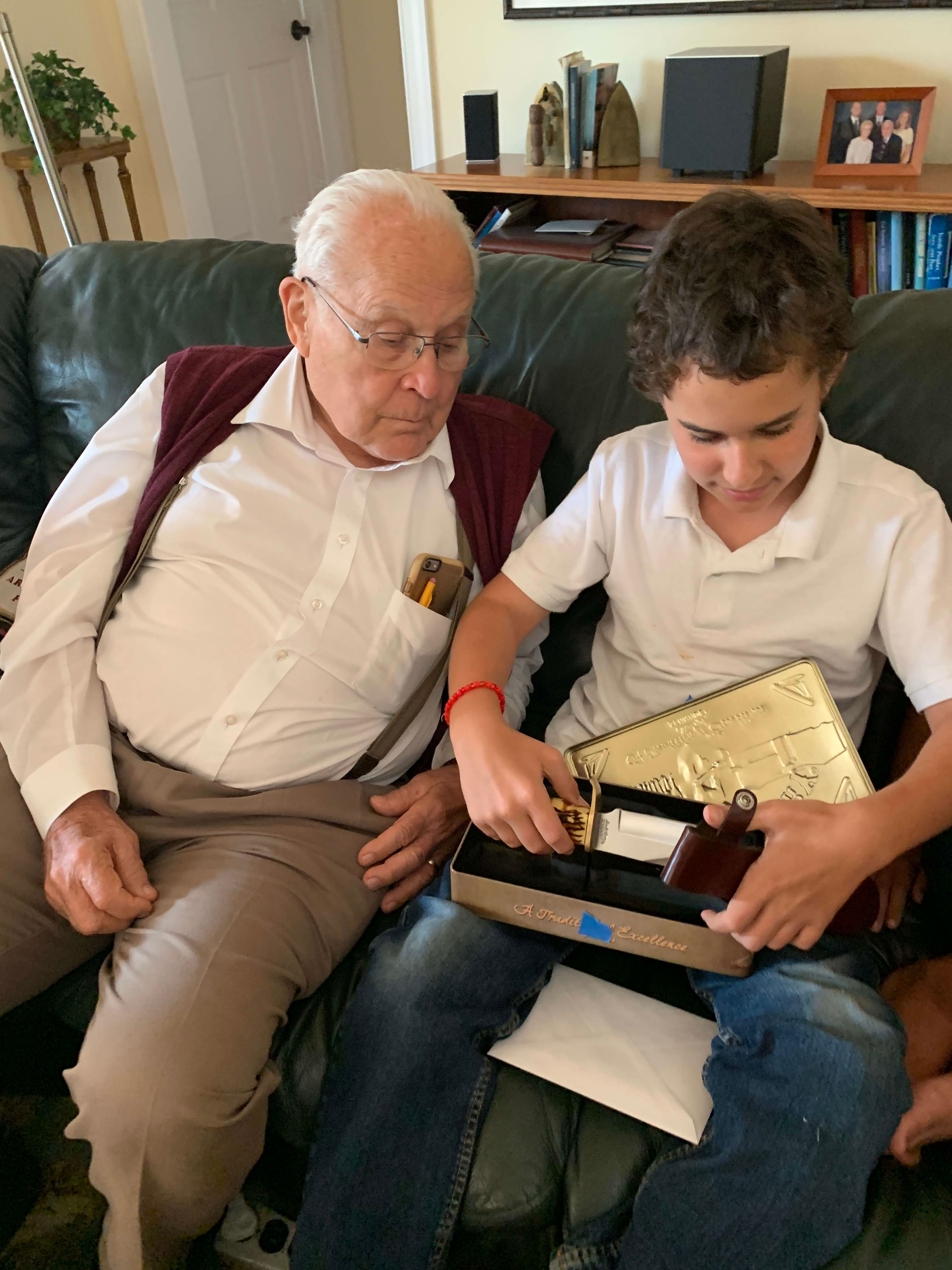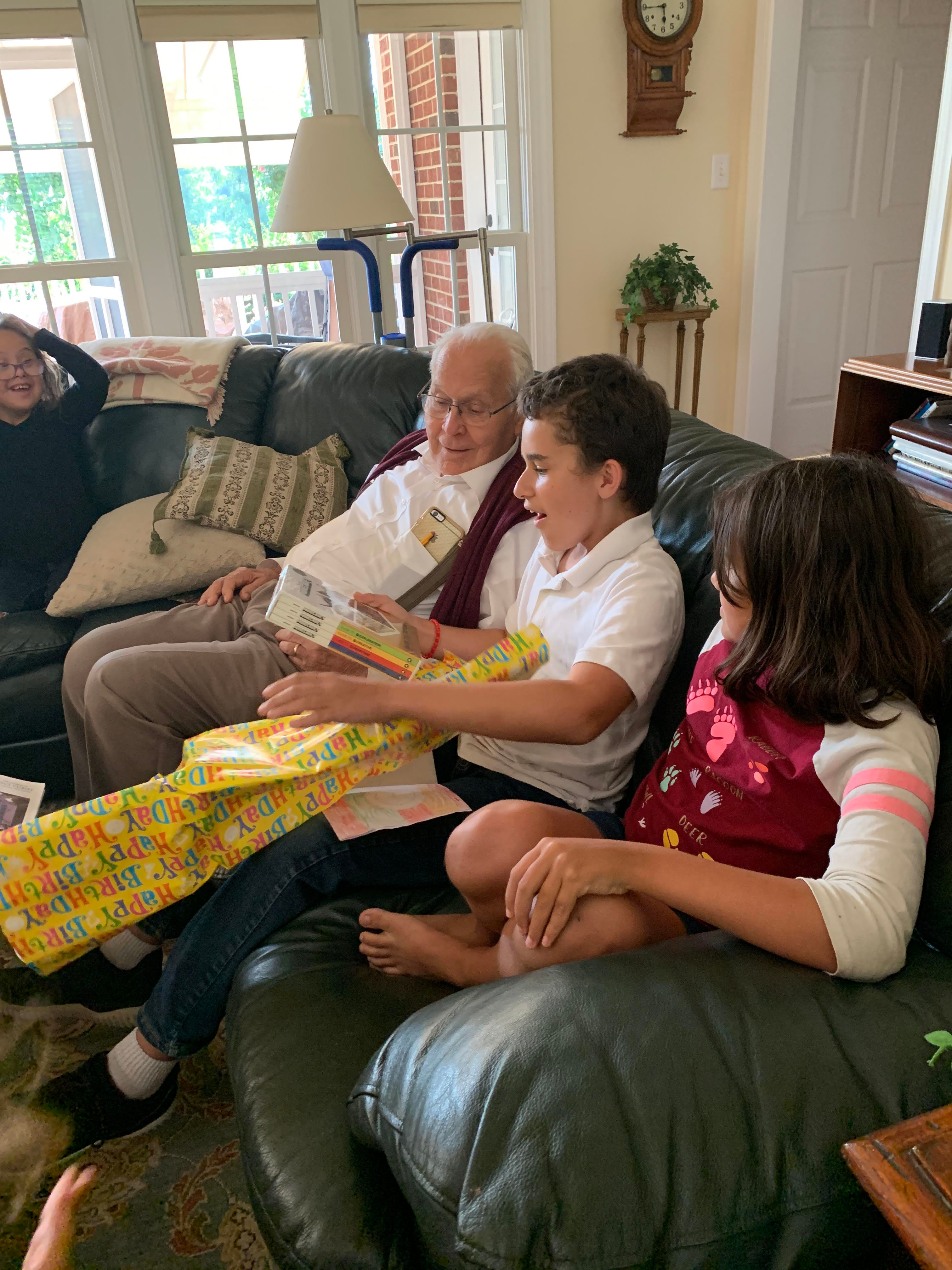 Like I said, I sure like this kid and I'm glad he's mine. Even though he is perfecting the fine art of little sister teasing, his sisters adore him and he them. We wouldn't change or trade him for the world.