Peaches (and another birthday)
---
2019-08-24
This is mostly about peaches, I swear. Three birthday posts in a row would be a bit excessive especially since Naomi will have her party in 2 weeks. It's our first Harry Potter party, and we are doing all the things…it might even warrant two blog posts. So, this post is mostly about peaches and my 34th birthday is a footnote. At the beginning.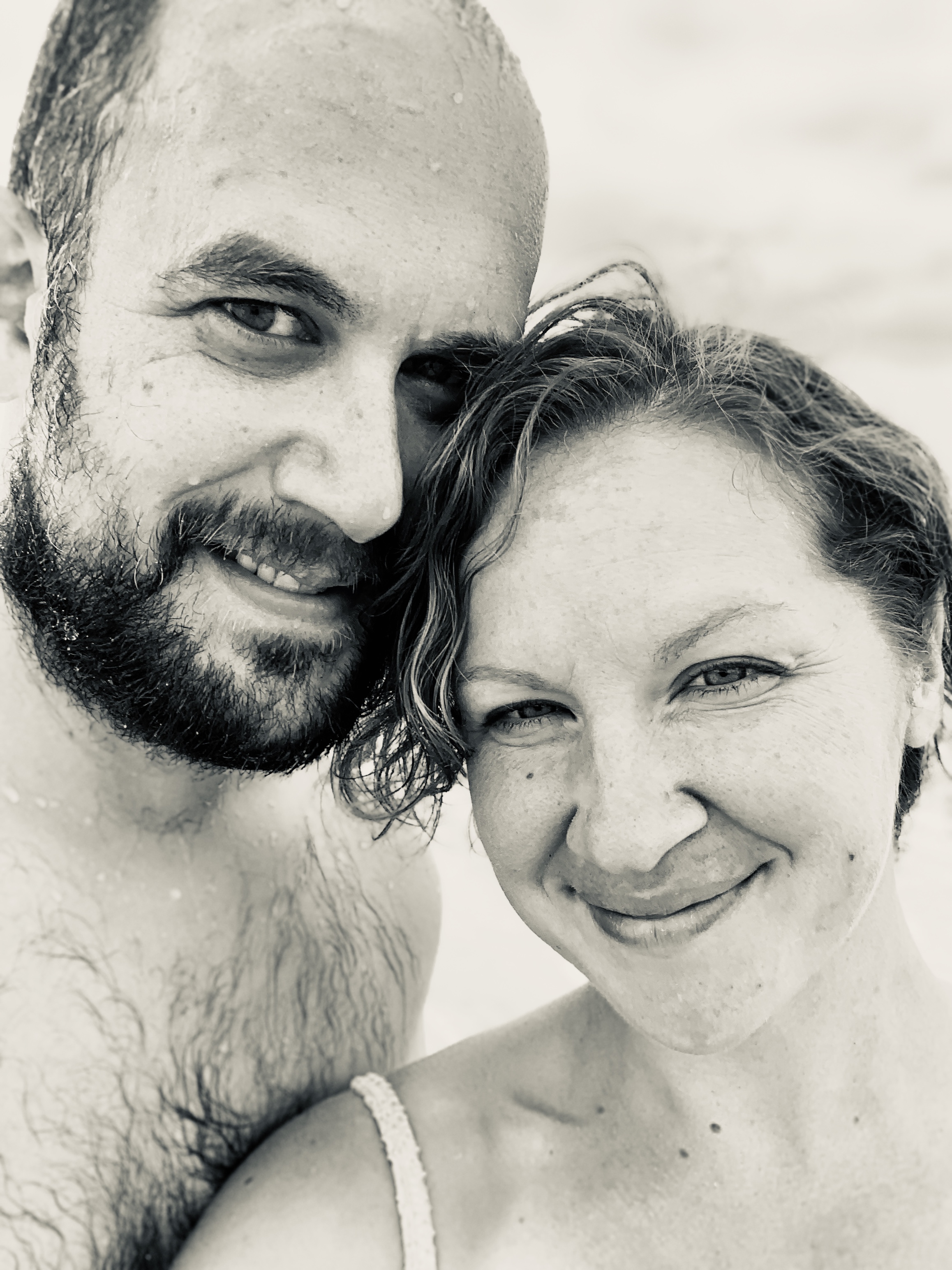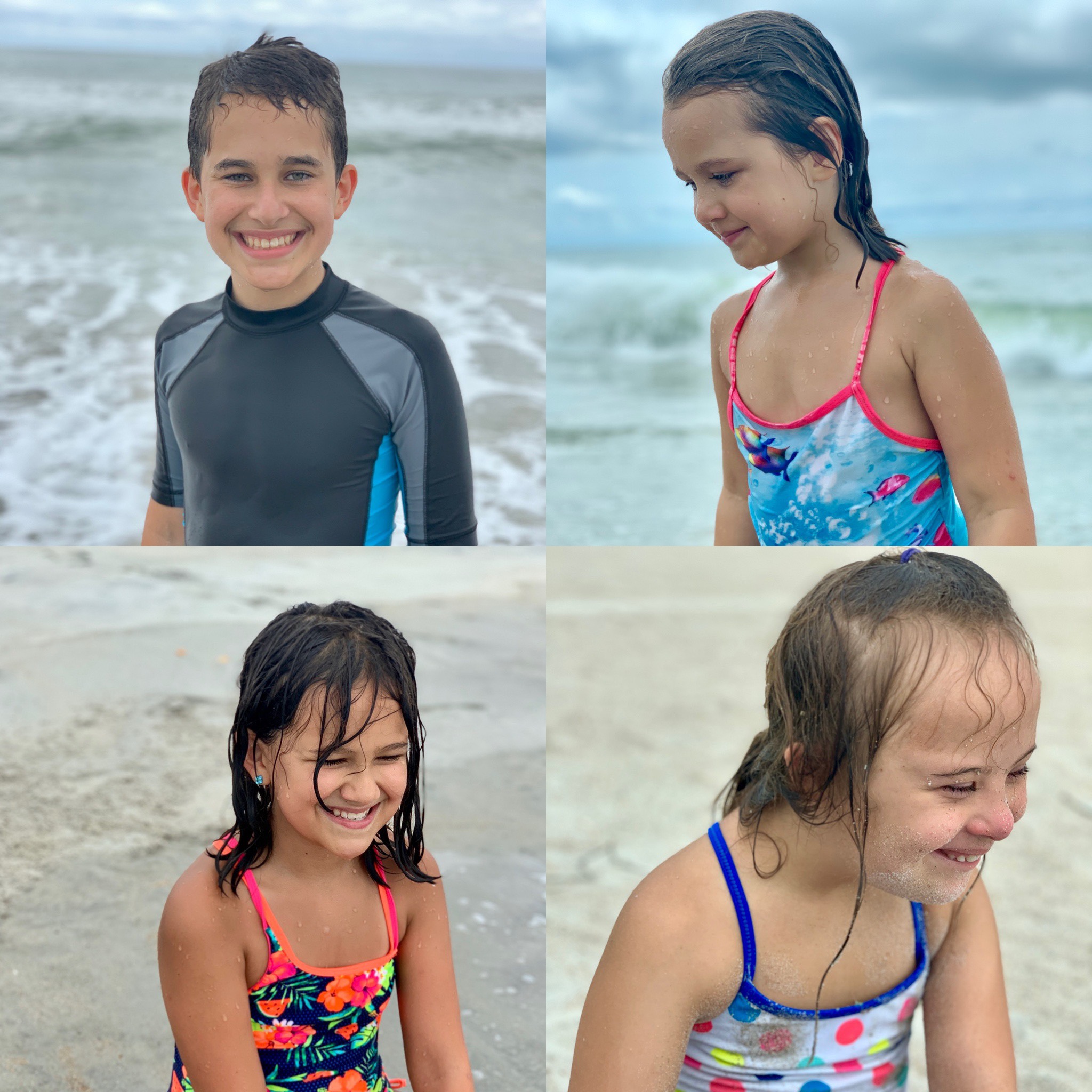 This year my birthday was really low key. It started off with streamers and balloons and a card from my hunny. Neil took the morning off and we all went swimming. Then…we came home…and I took a nap. Perfect day. Today we went to the beach for probably the last time this season. Tomorrow a pulled pork dinner at my grandparents. Sometimes I want a big fuss made, sometimes not…but either way I'm super excited that I've been doing this life thing for 34 whole years and I might just be improving. A little. Maybe.
Summers here in the south are glorious. The fruit parade makes up for the humidity and the insanely fast weed growth. We start with strawberries. They are followed by blueberries and blackberries. Peaches are next and then apples usher in the fall. There is this misconception that Georgia has a monopoly on amazing peaches. During the last few weeks we would beg to differ.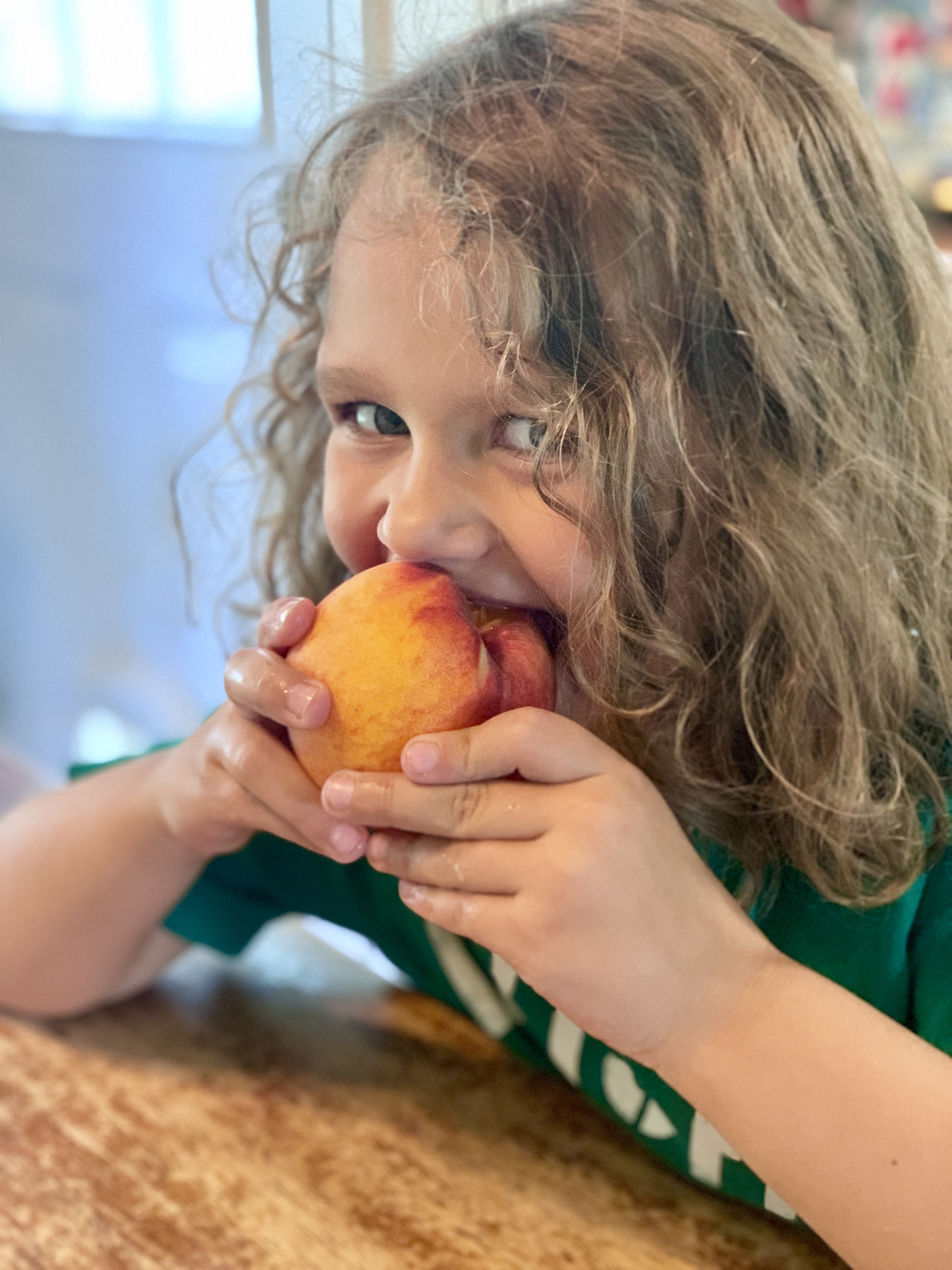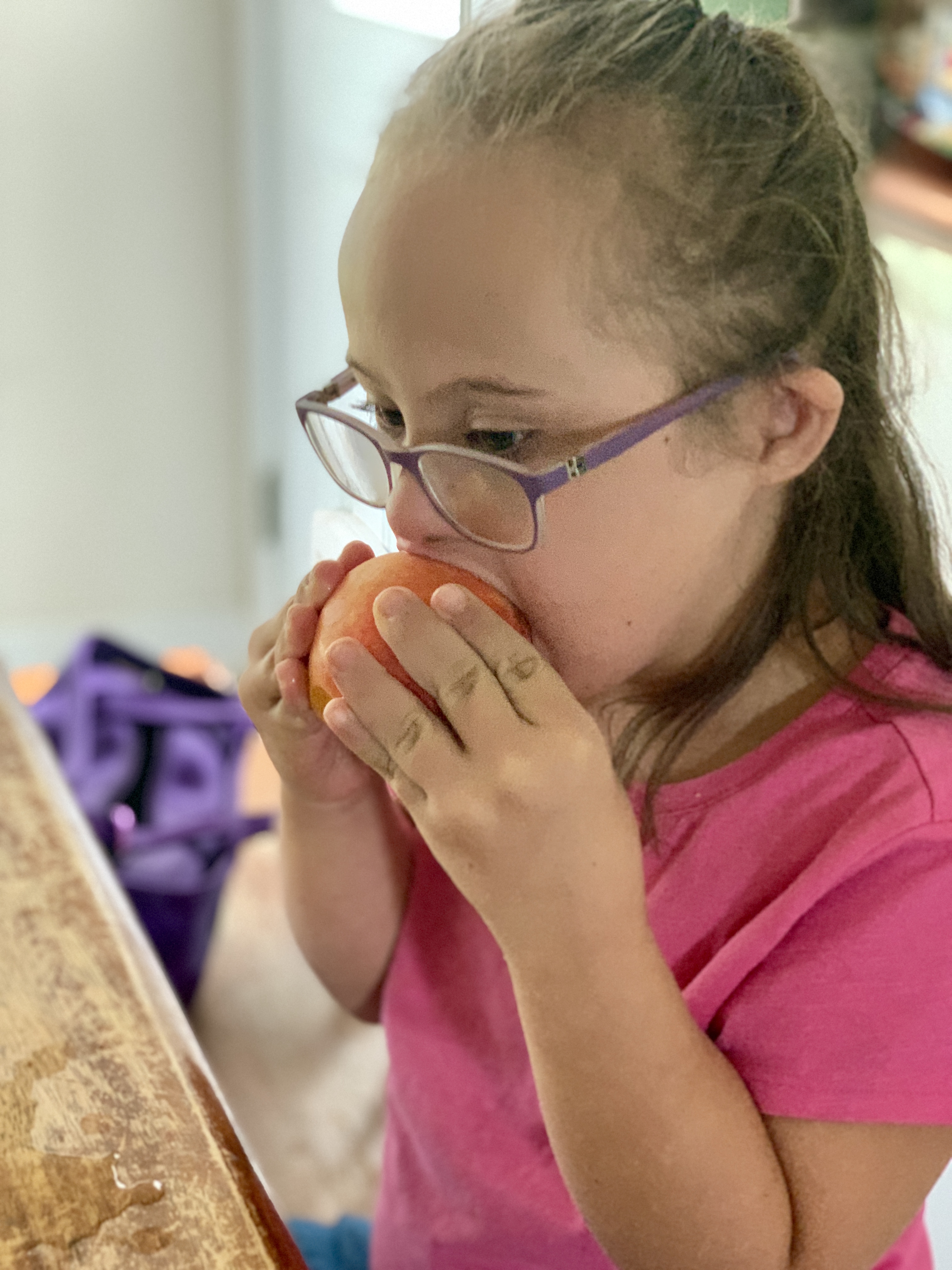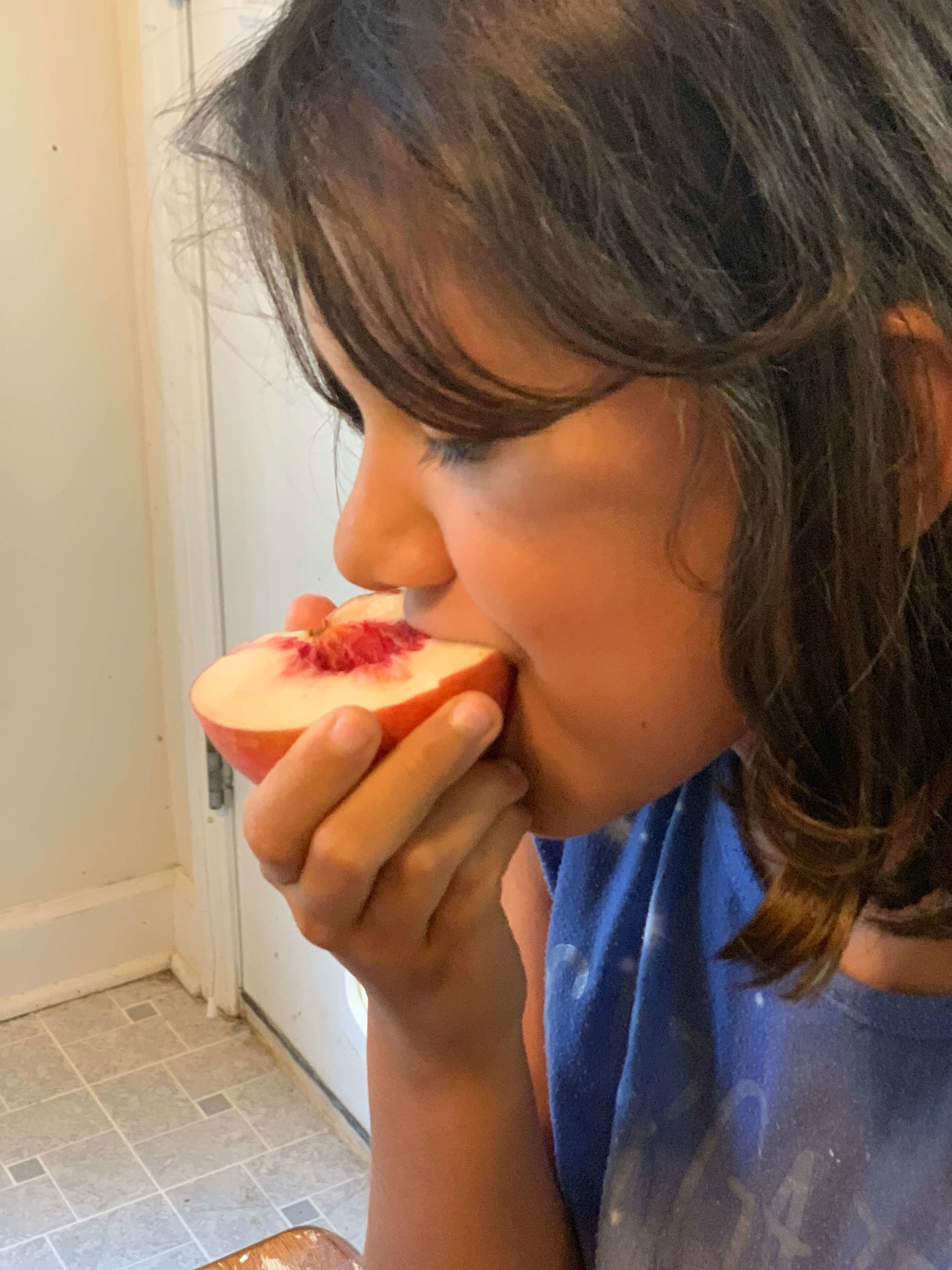 There are a few ways we enjoy peaches. Raw, see above.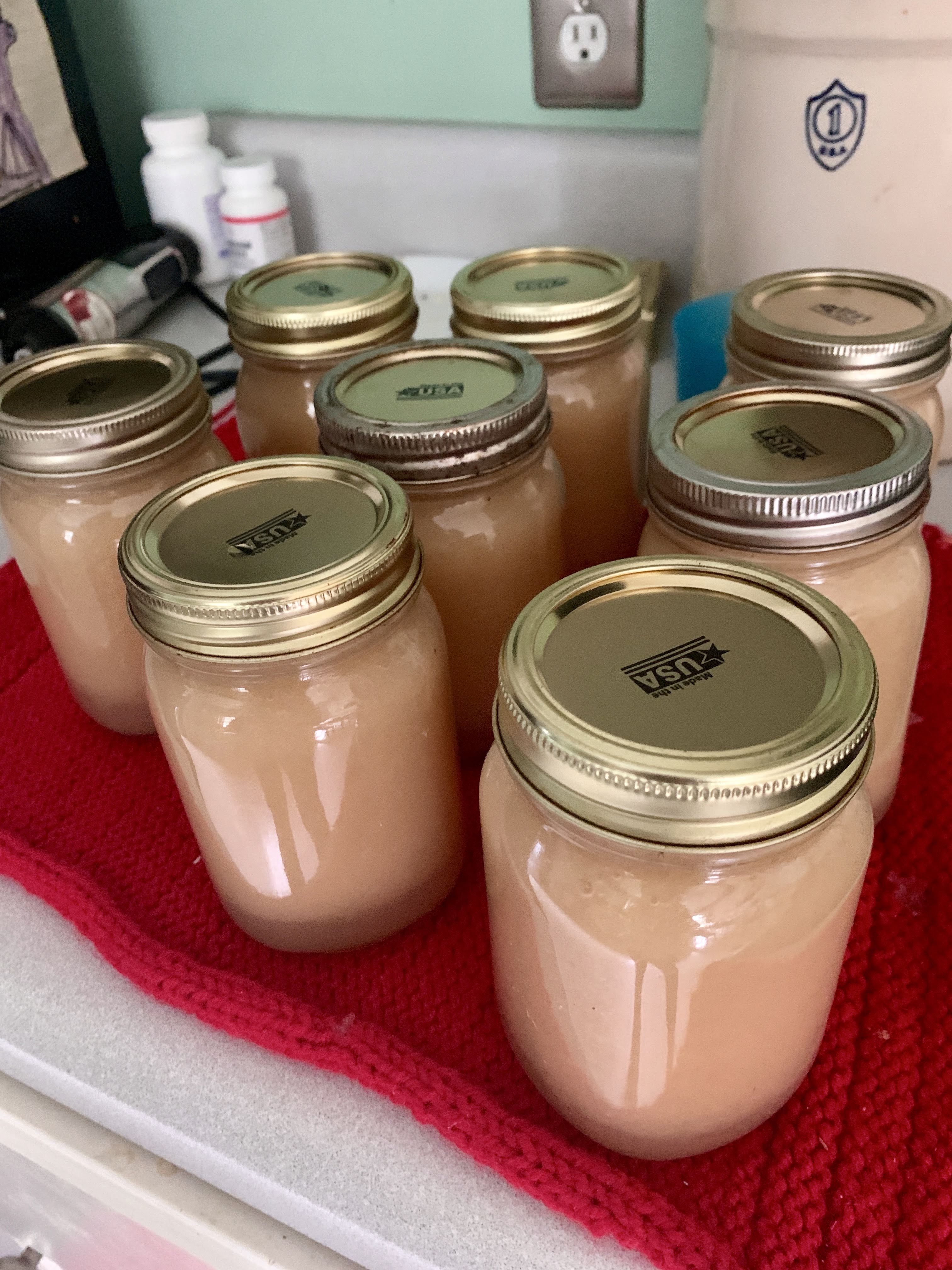 This year I got a half bushel of the most delicious China Pearl white peaches. Of course I had to make white peach jam. One of my favorite things about canning is making things that you can't buy in stores.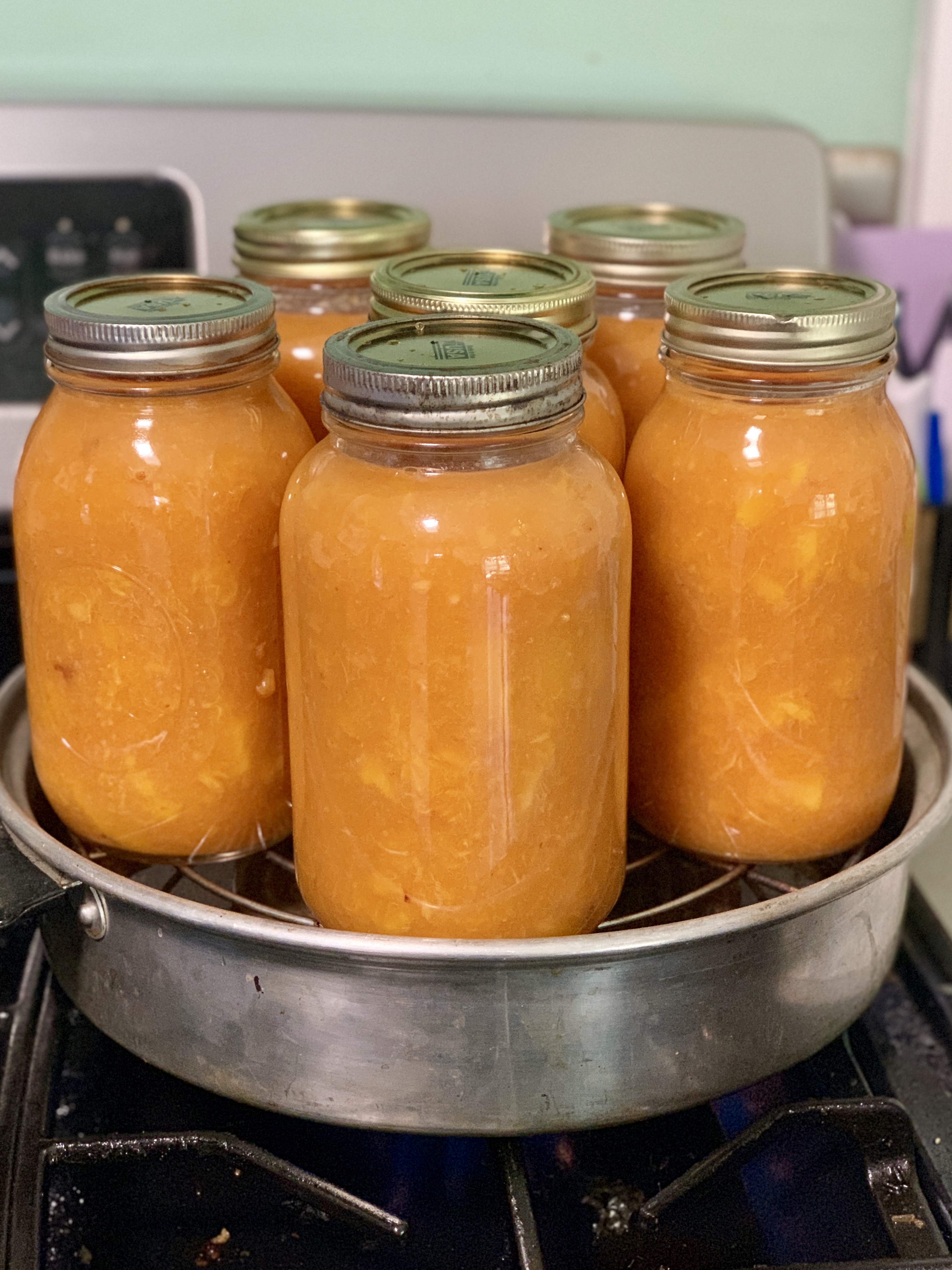 Speaking of…Peach sauce. Like applesauce, only peaches. Ah. May. Zing.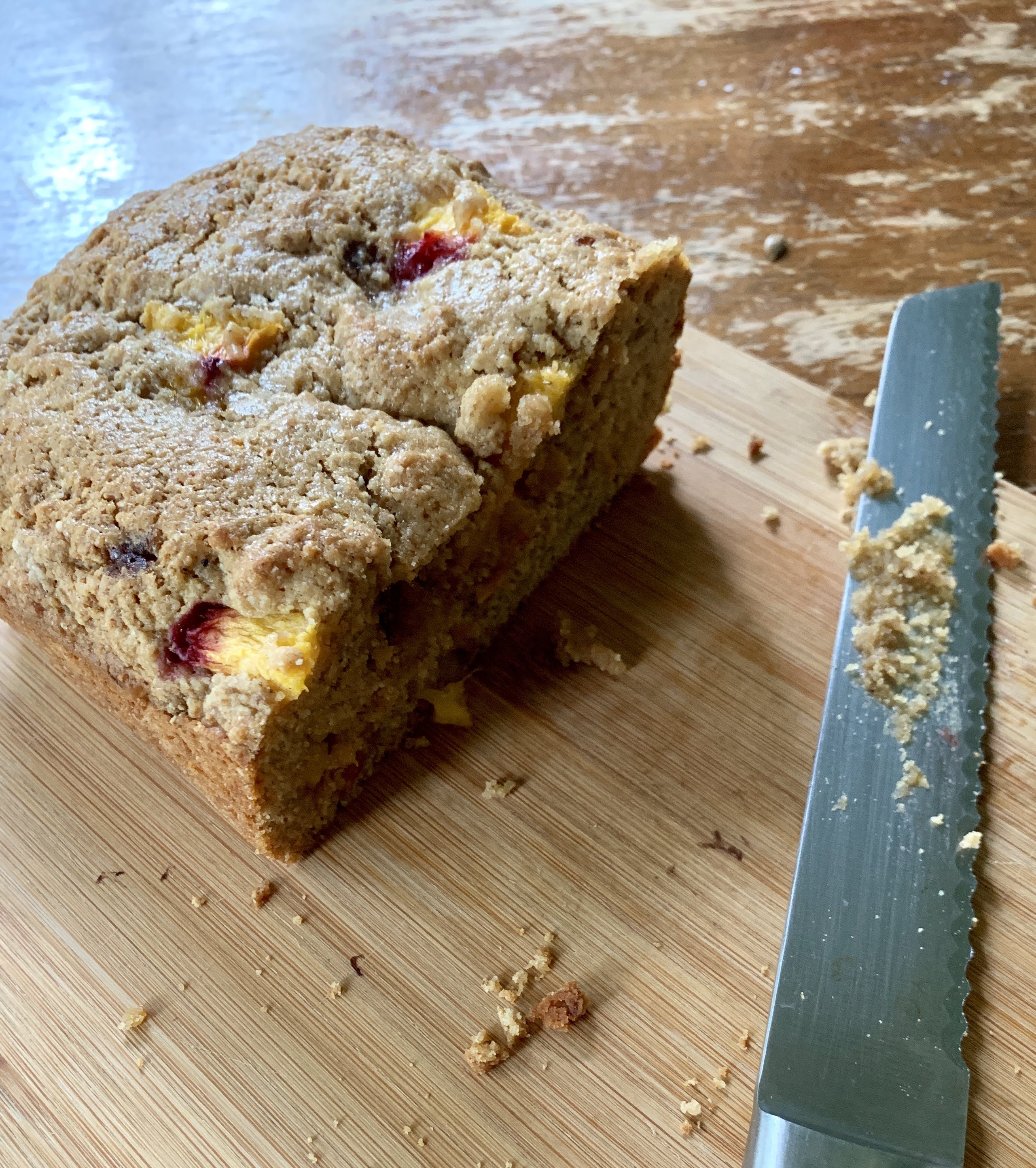 Peach bread was a new experiment this year and it was a solid win. I made enough to stash a few loaves in the freezer. I'm thinking maybe New Year's Eve morning breakfast.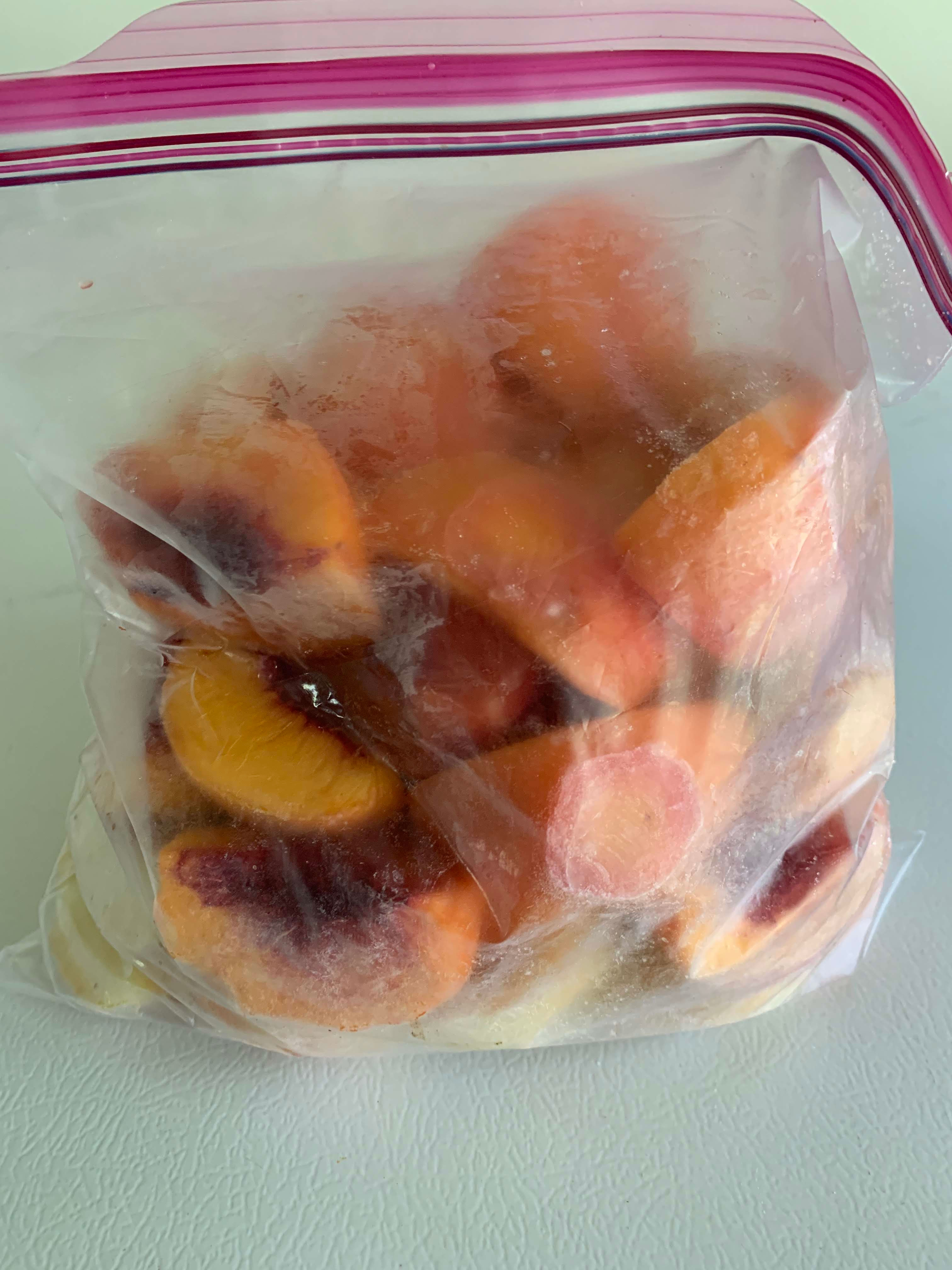 Towards the end of the season, I get a bit tired so the last peaches get skinned, quartered and frozen for when we desperately need some summer in our lives.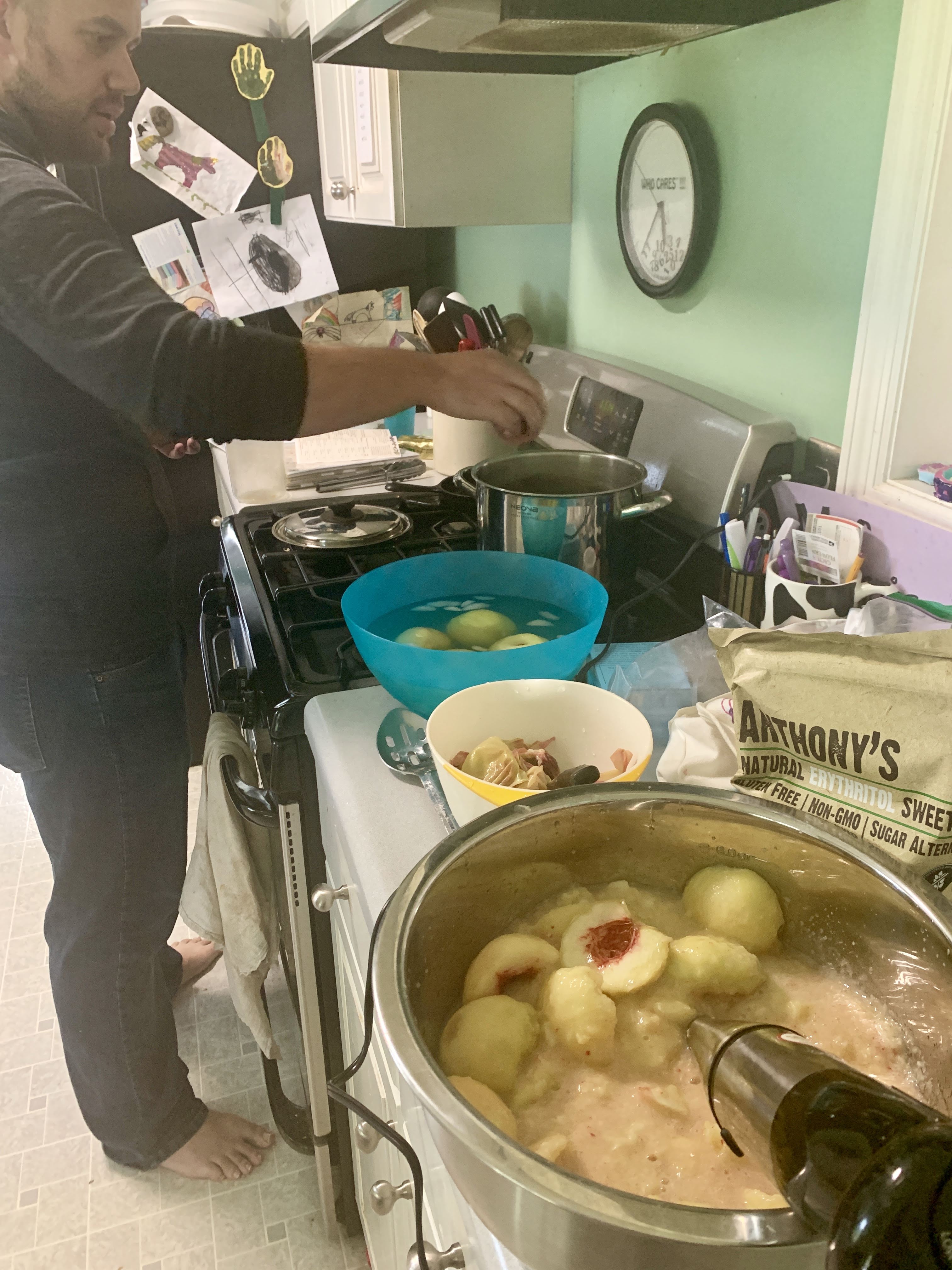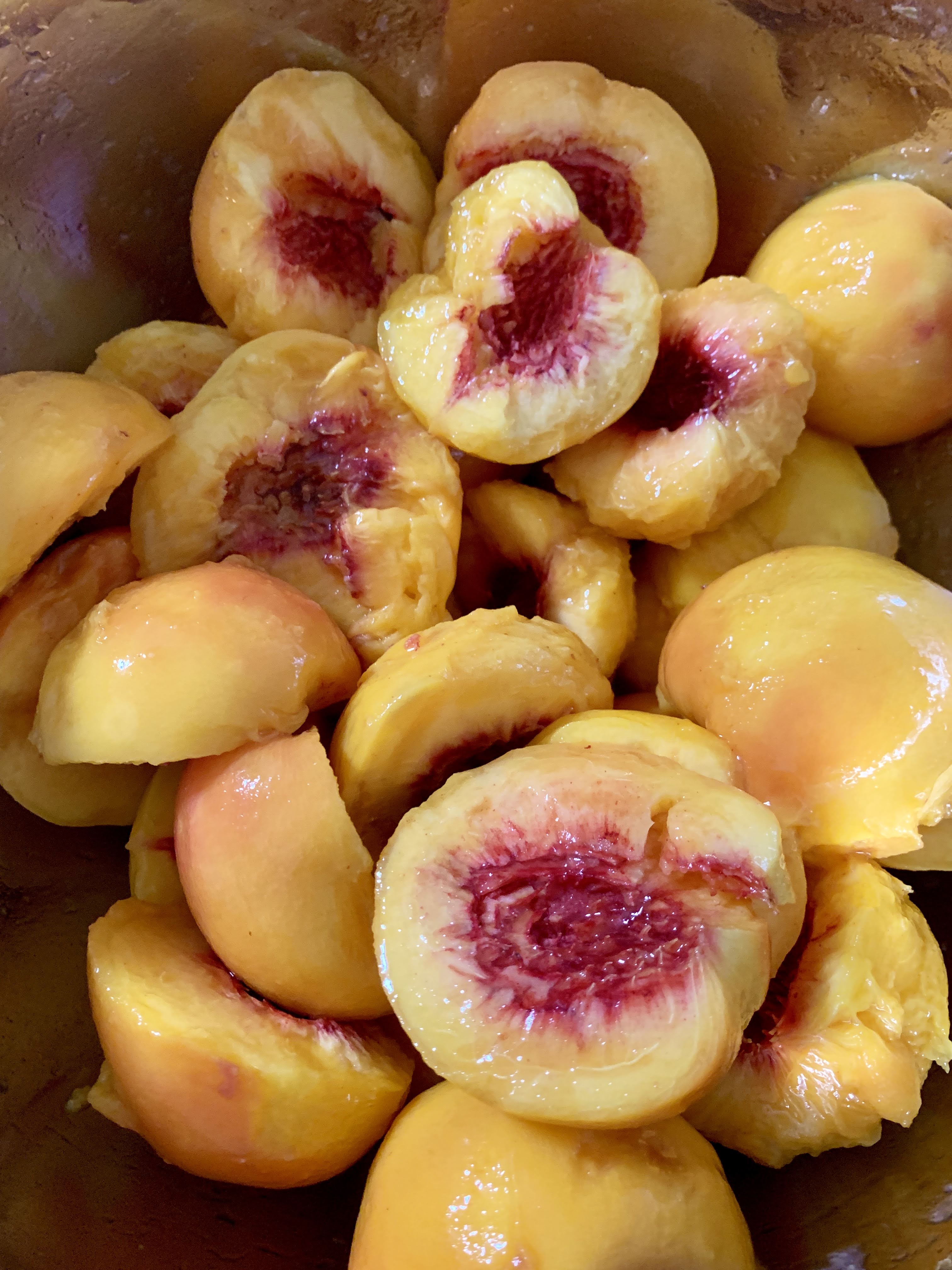 These varieties were the easiest to peel and pit out of any we've ever had. To get the peels off of 2 and a half bushels I got good at an assembly line. An assistant may have been recruited. First peaches go into a pot of boiling water for a minute or two. Then into an ice bath. After that the peels slip right off and I cut them in half to get the pit. The stick blender turns them into goo, if I need goo.
My chickens love peach season because they get all the skins. My kids love peach season because for a few precious weeks they can all the fresh peaches they can eat. Naomi and Layna would have eaten a bushel each, but Corra got peach-ed out a few days in. Garyn isn't a huge fruit guy in general, but he did enjoy them. Next up is apples and pumpkins. September is the official start of fall in this household. I decorate to prove it.