Harry Potter Decor
---
2019-09-14
I tried to talk Garyn into a Harry Potter birthday party…it is, after all, a theme made for kid birthday parties. He liked the books, but never took me up on it. Naomi, however, obliged her mother, and it was glorious. She is a self proclaimed Potter Head and of the Ravenclaw house. This was a super fun party, even more fun than her Halloween themed 6th birthday party. To really do it justice I've kind of split it into two posts: a Before (the decorations) and an After (the actual party).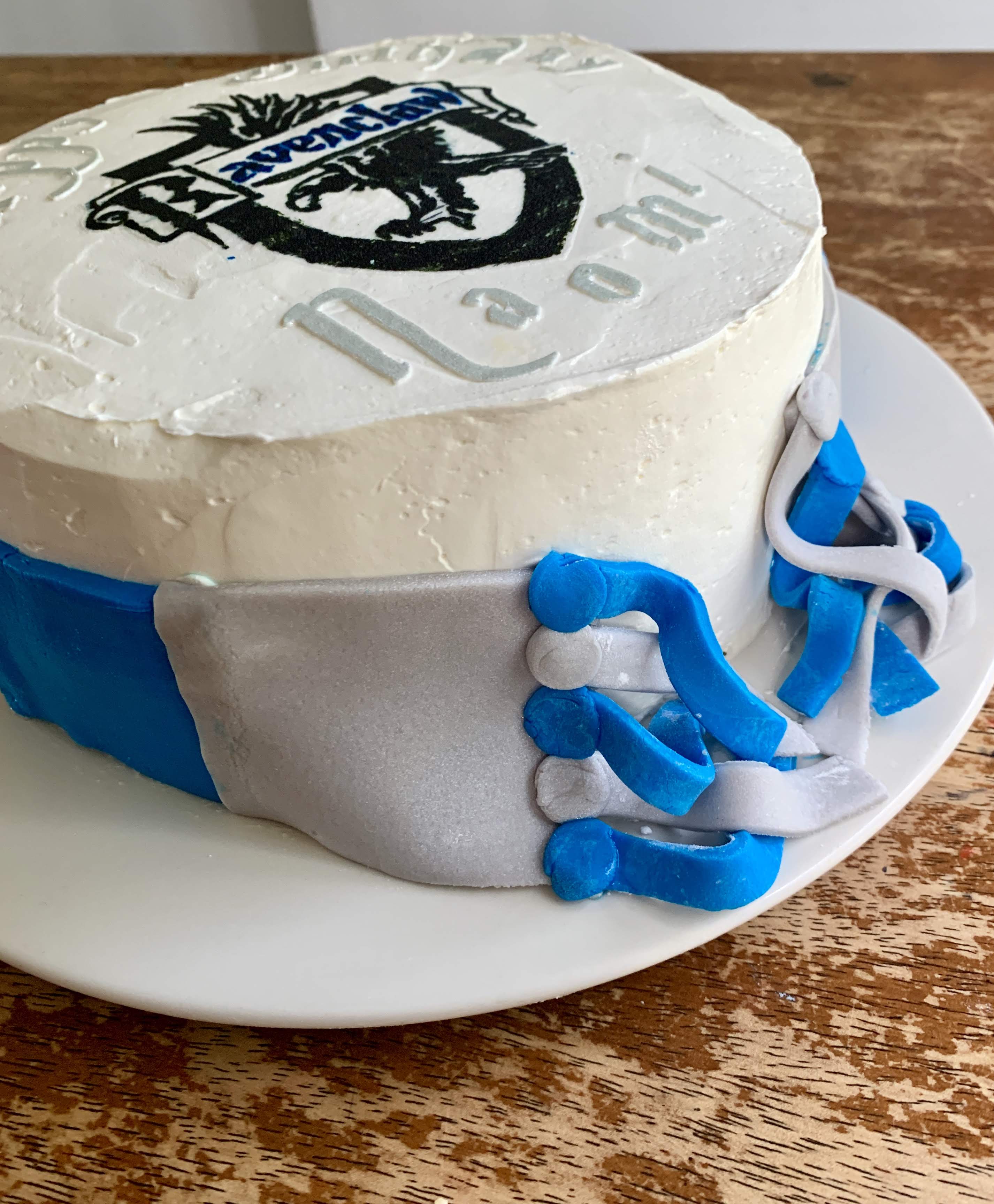 At first she was thinking a Ravenclaw unicorn cake. I was fully prepared for some epic frosting swirls and a fondant horn and ears. In the end though she changed her mind and we ended up with a much simpler design. Those sugar paper letters about killed me (Neil saved me) but I really do like how they turned out. Once again, I re-fell in love with swiss meringue butter cream frosting. Store bought frosted cakes have frosting with an incredibly smooth mouth-feel. Homemade swiss meringue buttercream achieves that same thing only without the weird chemicals and their aftertastes. So yumminess factor is way higher than normal buttercream, but it is also way more stable and versatile.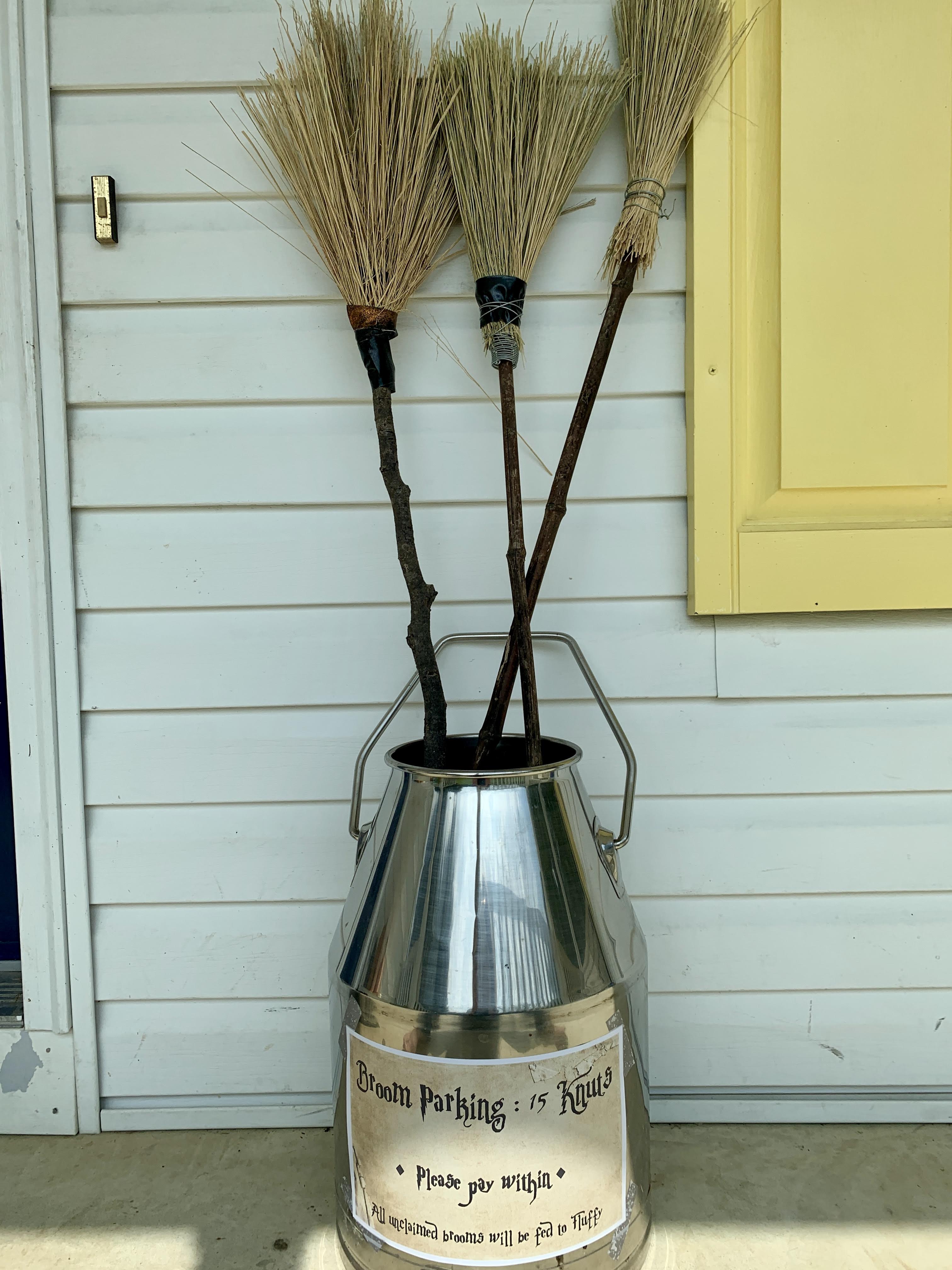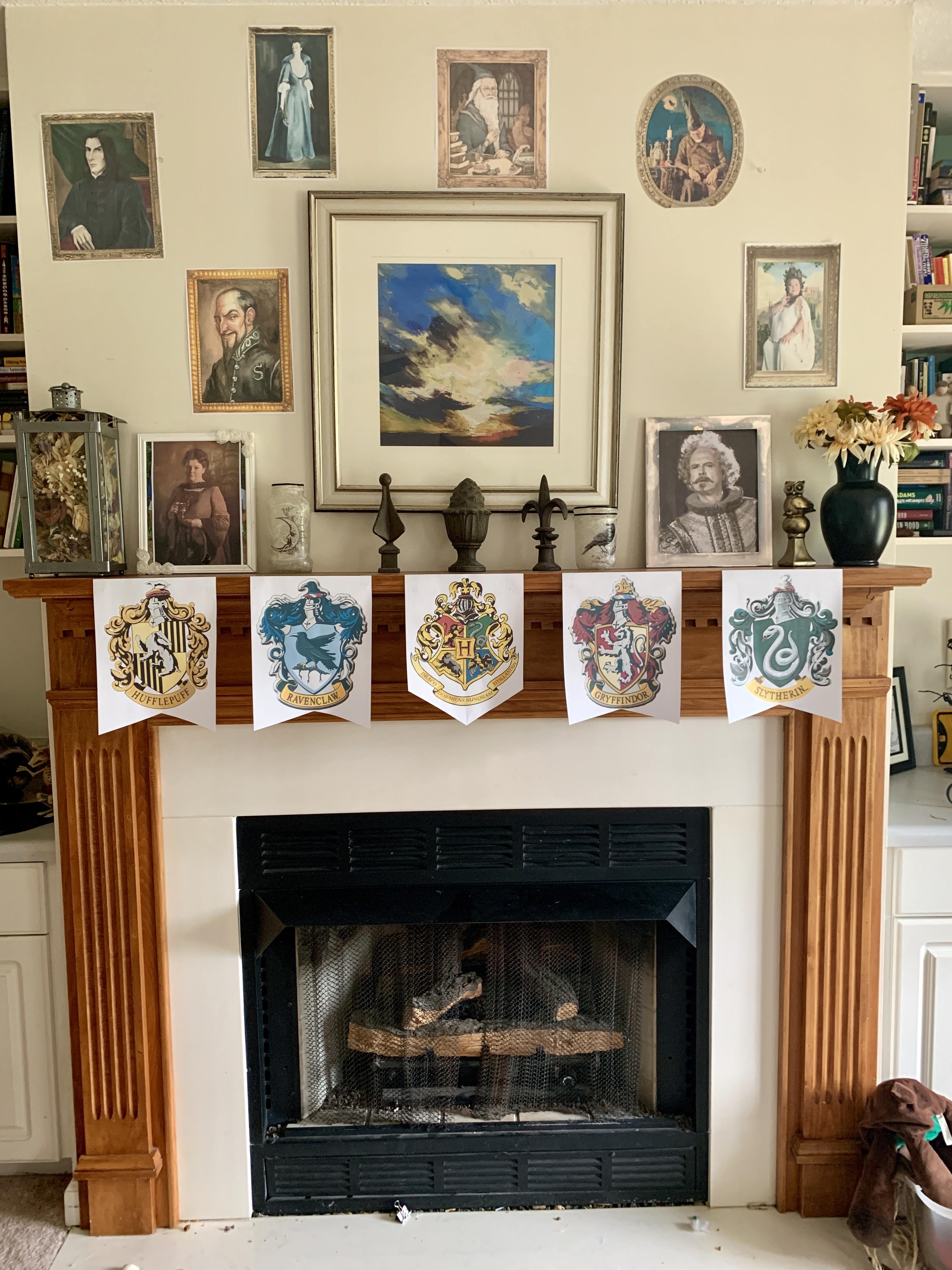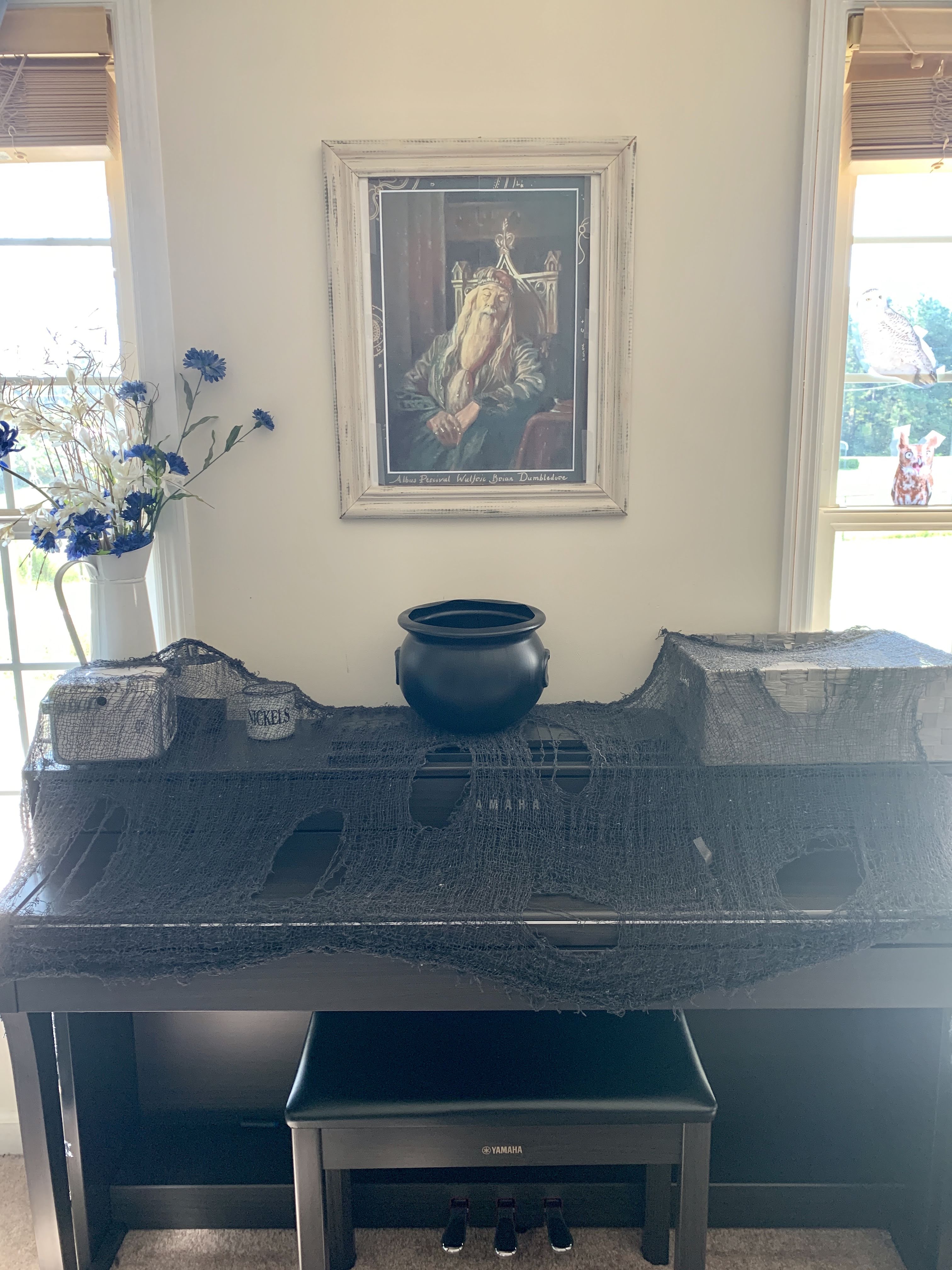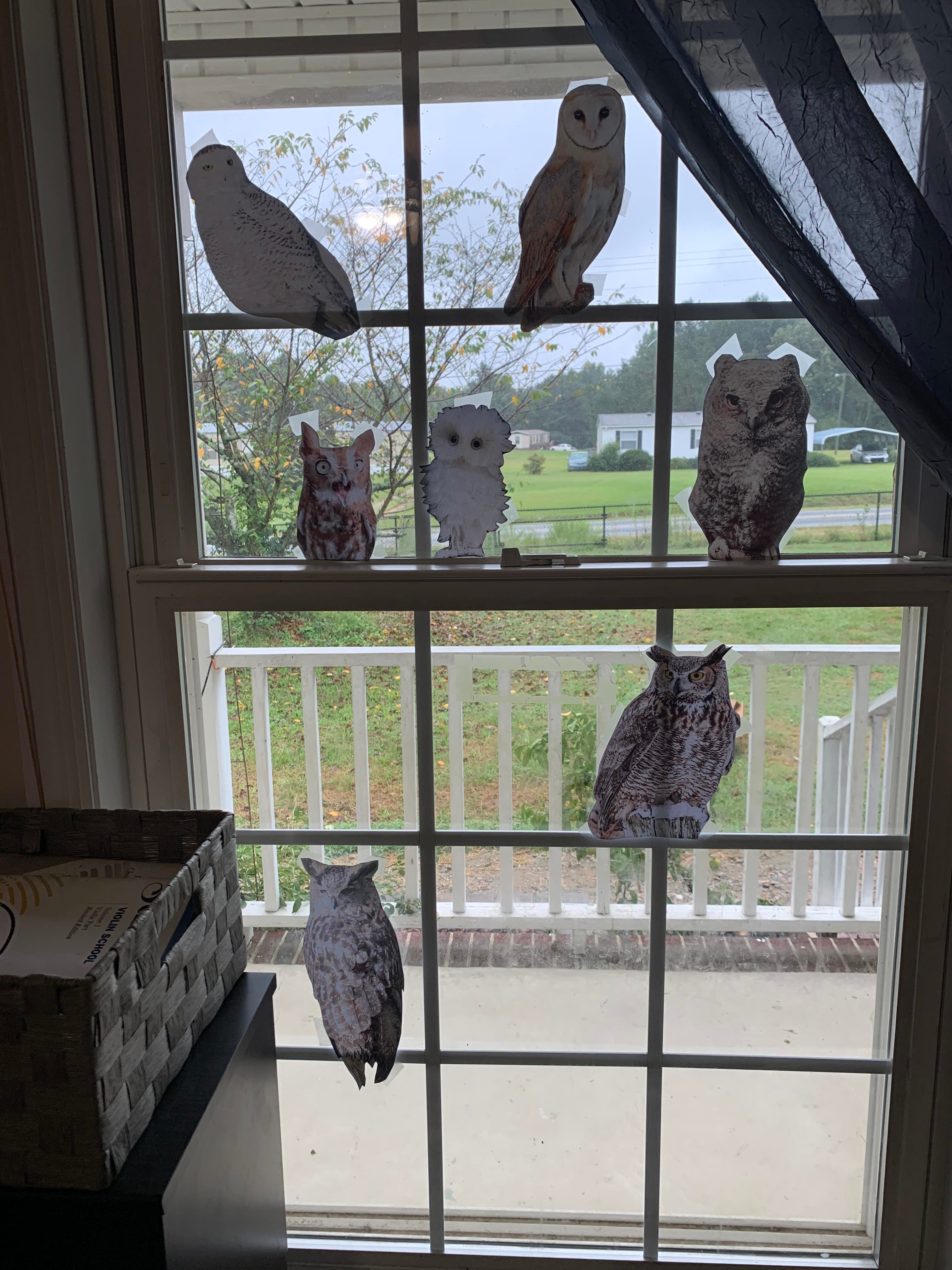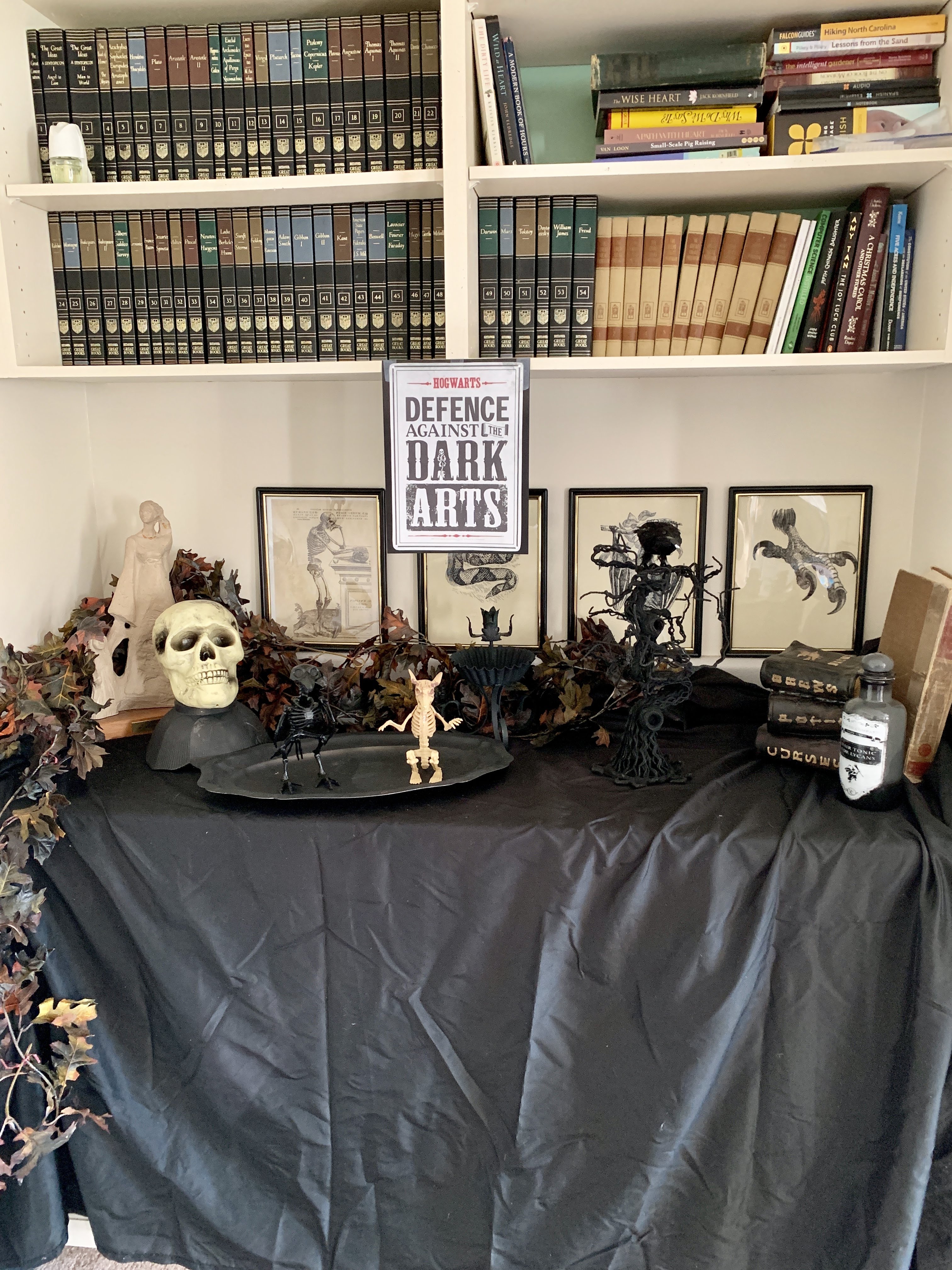 To add some ambiance I did a whole bunch of Harry Potter visual references. "Broom parking" and the brooms are staying to be part of my normal Halloween decor. Our mantle got the house flags, and became the portrait hall. Neil helped me get a potrait of Albus Dumbledore, Headmaster of Hogwarts over our piano and my Halloween Cauldron held the snitches for the scavenger hunt. We had an owlry for all the messenger owls and a whole section devoted to the Defense Against the Dark Arts class.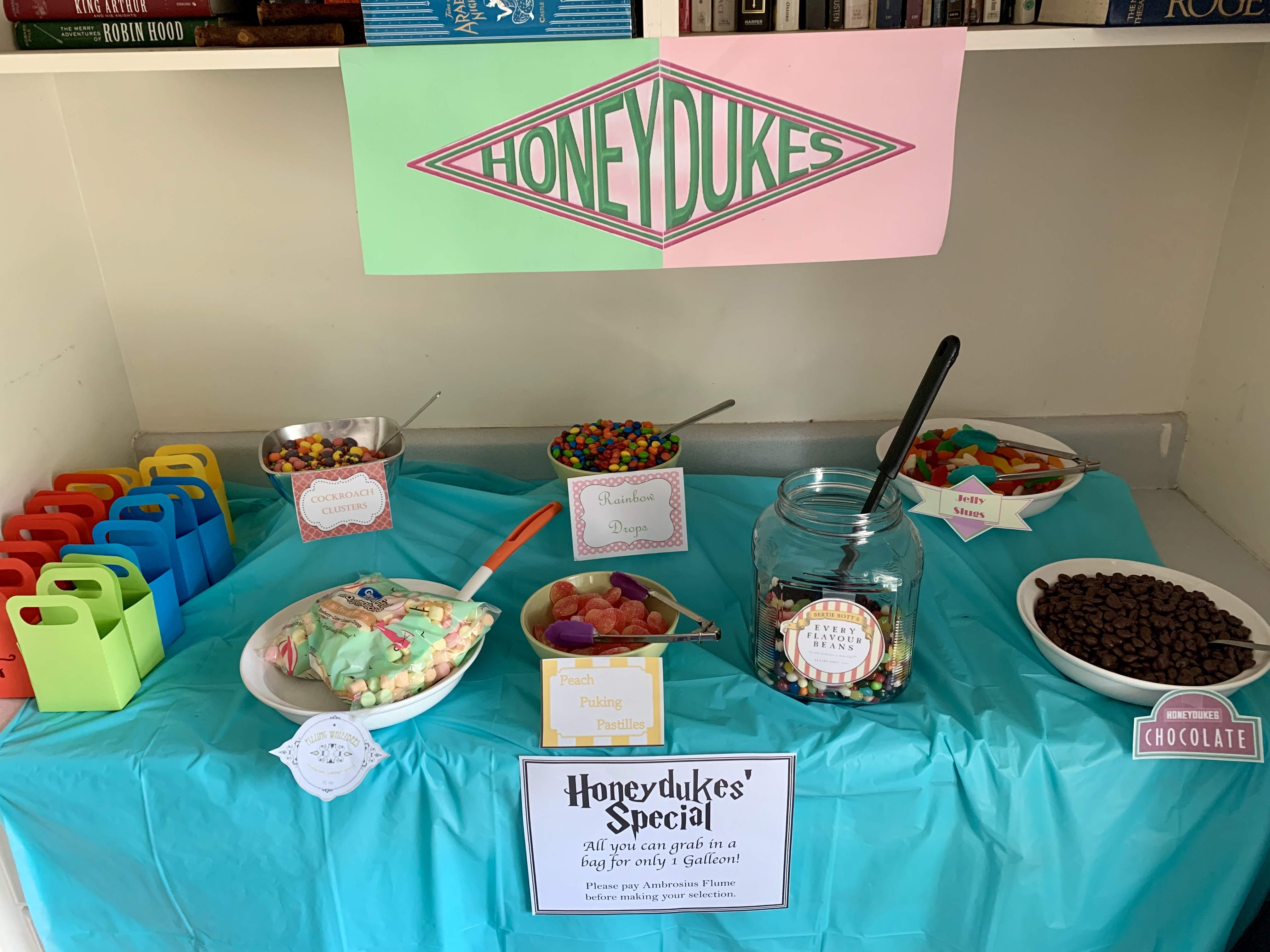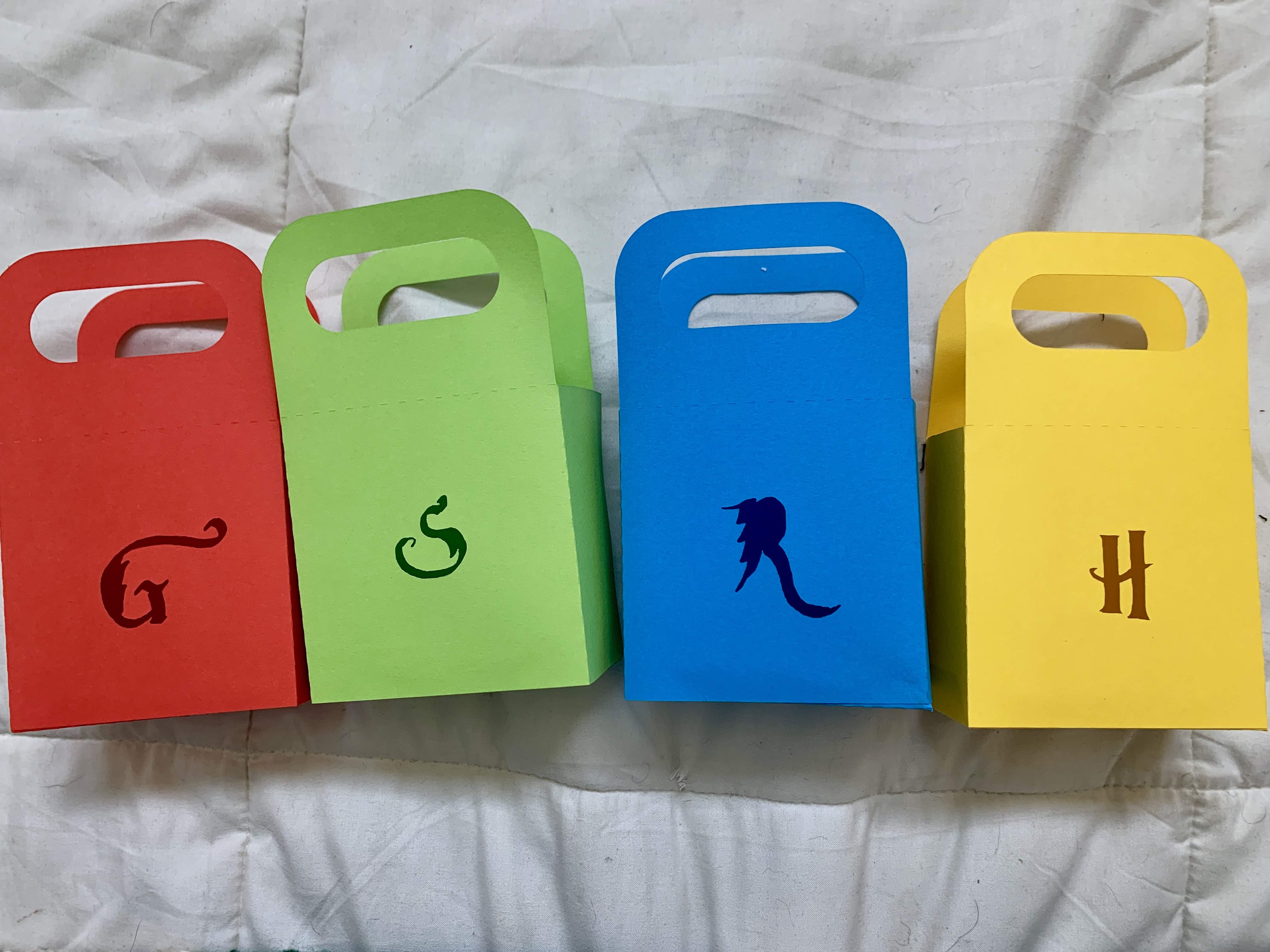 When Hogwarts students reach their third year, they earn the privilege of going on trips to the neighboring village of Hogsmeade. A favorite stop for all the students is the candy store, Honey Dukes. All the kids got to visit Honey Dukes before they went home and got to fill a house bag with whatever candy they wanted. Turns out those bags can hold a lot of candy, and I still bought way too much. I can neither confirm nor deny that the extra candy wound up in the freezer to fill Easter Eggs in the spring. Ahem.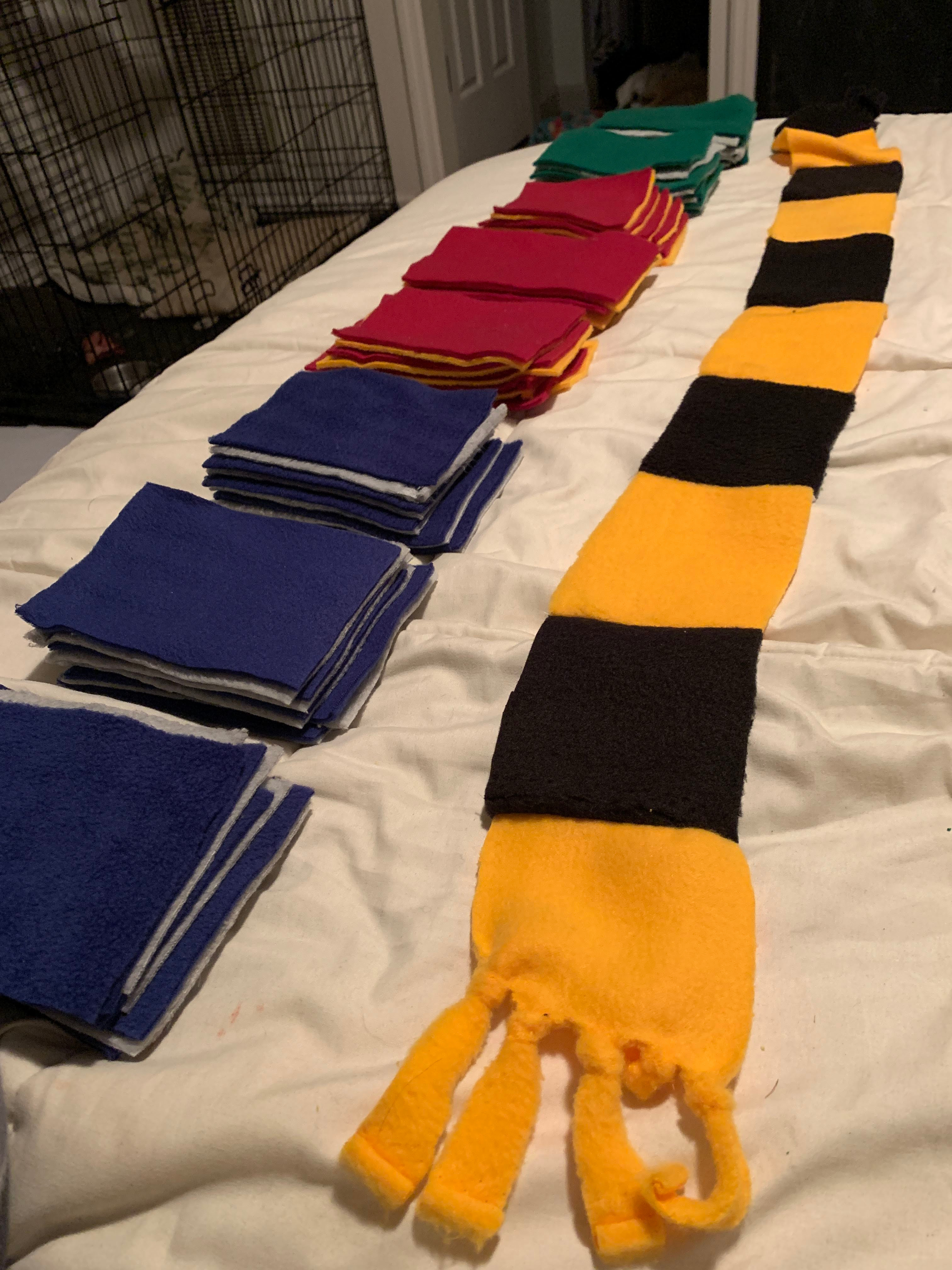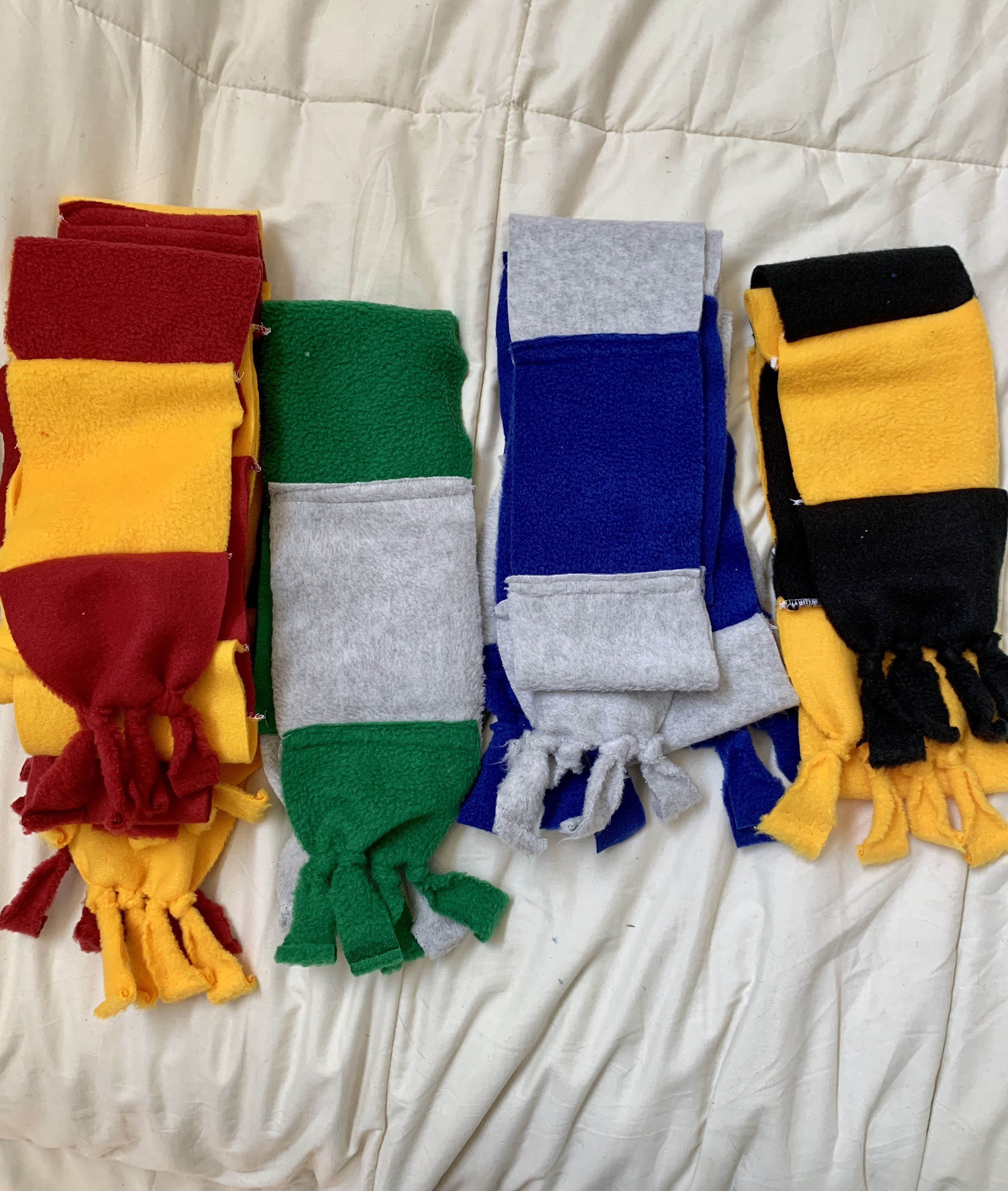 Every kid/adult who reads the book, chooses a house that they would belong too. I'm in Ravenclaw. All the mom's were able to tell me which house their kid belonged too. Garyn is a Gryffindor, Naomi is a Ravenclaw, Layna is a Hufflepuff (because they are close to the kitchens and she likes to eat), and Corra is Slytherin (because she likes snakes). So I made each kid a house scarf. Garyn has worn his everywhere I'll let him.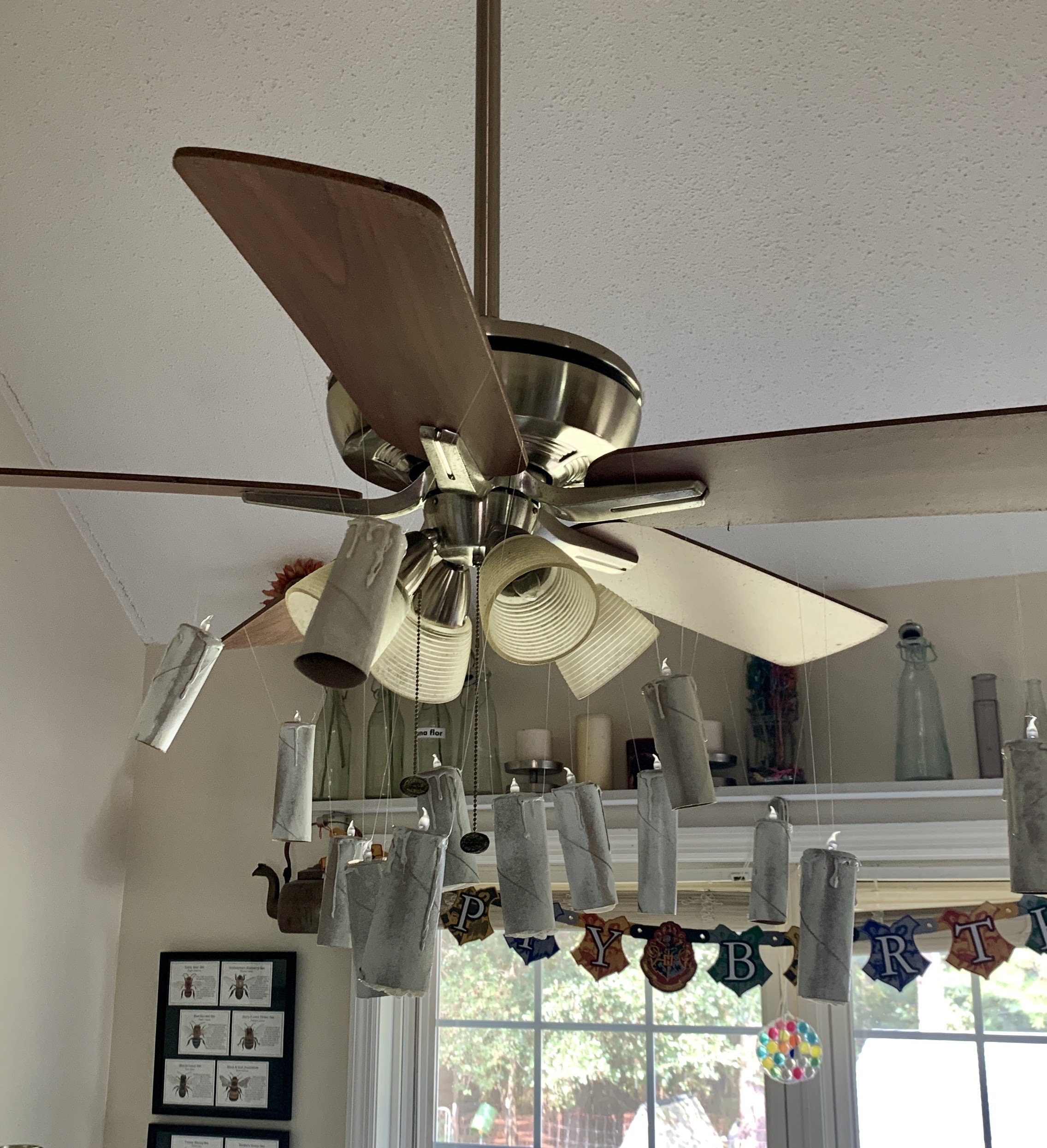 Perhaps my favorite idea I found online were these "floating candles" made out of toilet paper rolls. They were kind of a time investment but I'll add them to our normal Halloween decorations, so it was totally worth it. Even without being lit, they looked so cool! (pictures not doing them justice)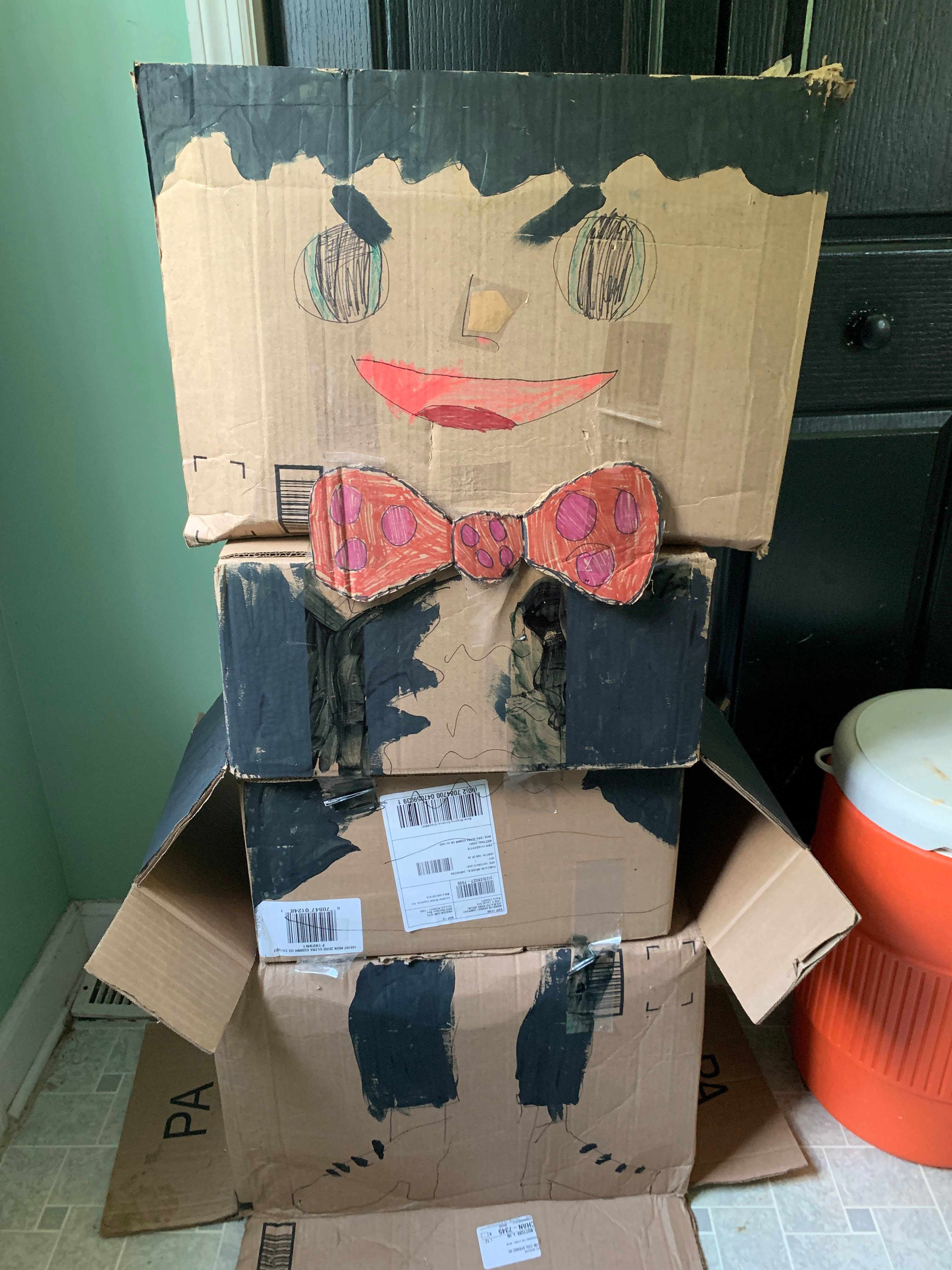 Peeves, the poltergeist who lives in the Hogwarts castle, was re-created by Naomi and dwelt in our living room for a week before the party. Because I love my daughter. He attended the party and everything.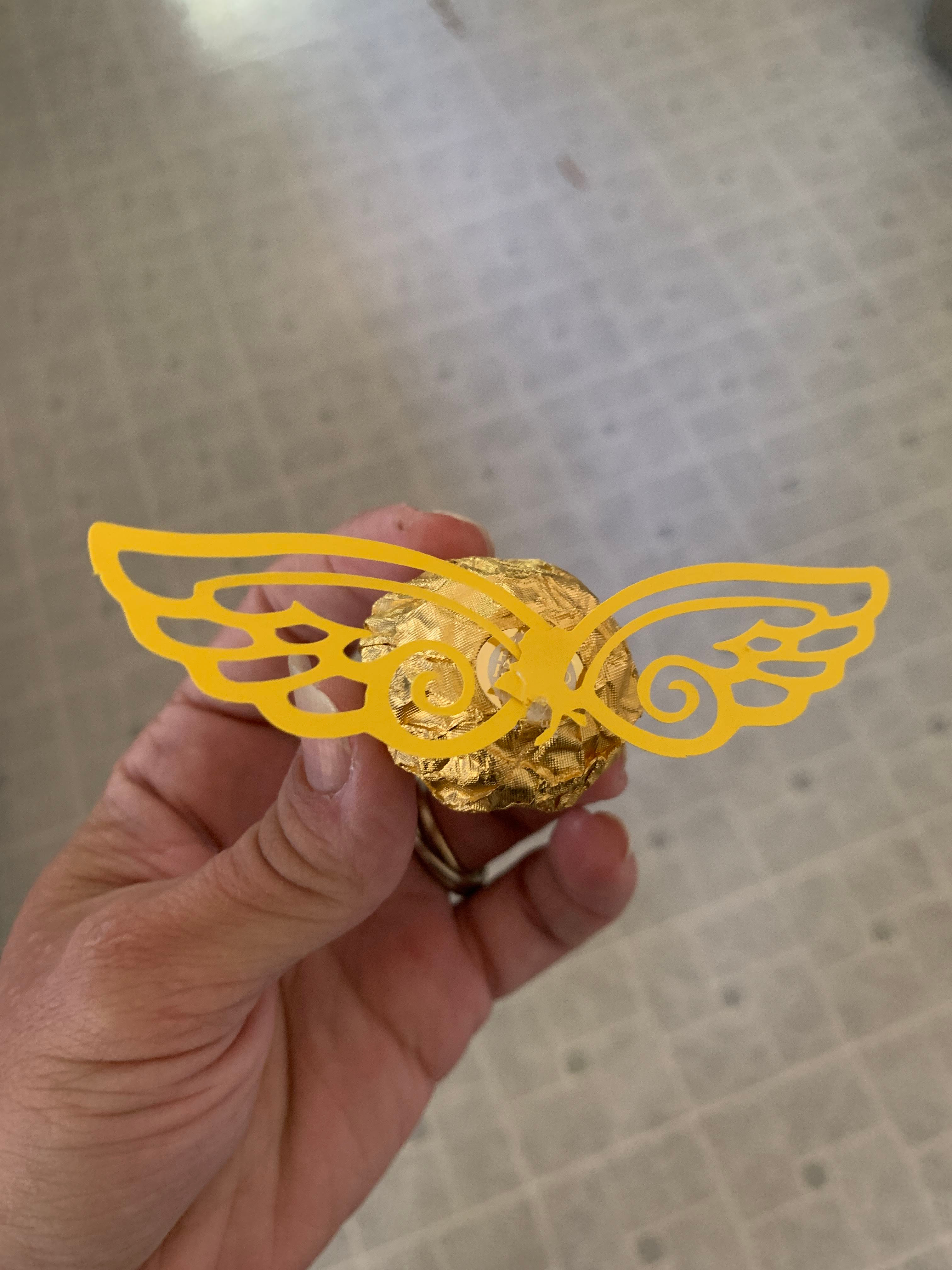 Speaking of Peeves…He stole the school's collection of golden snitches and sent the kids on a treasure hunt around our property to find them! They were successful and each enjoyed a tasty chocolate snitch.
This was all the prep work that I did, and it was all totally worth it. Usually kids don't really notice details but these kids sure did and it was so gratifying to watch their faces light up when they saw different things. This was probably my favorite party I've ever done. Stay tuned for the After post….the event itself!