Harry Potter Party
---
2019-09-21
There is a family at our church with five kids that are kind of the same ages as our monkeys. Since we've moved here we've become really good friends. They have a son named Seth who is just a bit older than Naomi and is a kind of different kid. Seth doesn't do tact or social graces. He doesn't do change or high stress. I love Seth. He has come to pretty much every birthday I've thrown since we've lived here and this party, this Harry Potter Party, has been the first that he didn't need to escape to our school room to read. It's the first time he didn't have a list of suggestions as to what would have made the party actually fun. He loved it. And so I know, with no doubt in my mind, that I did good.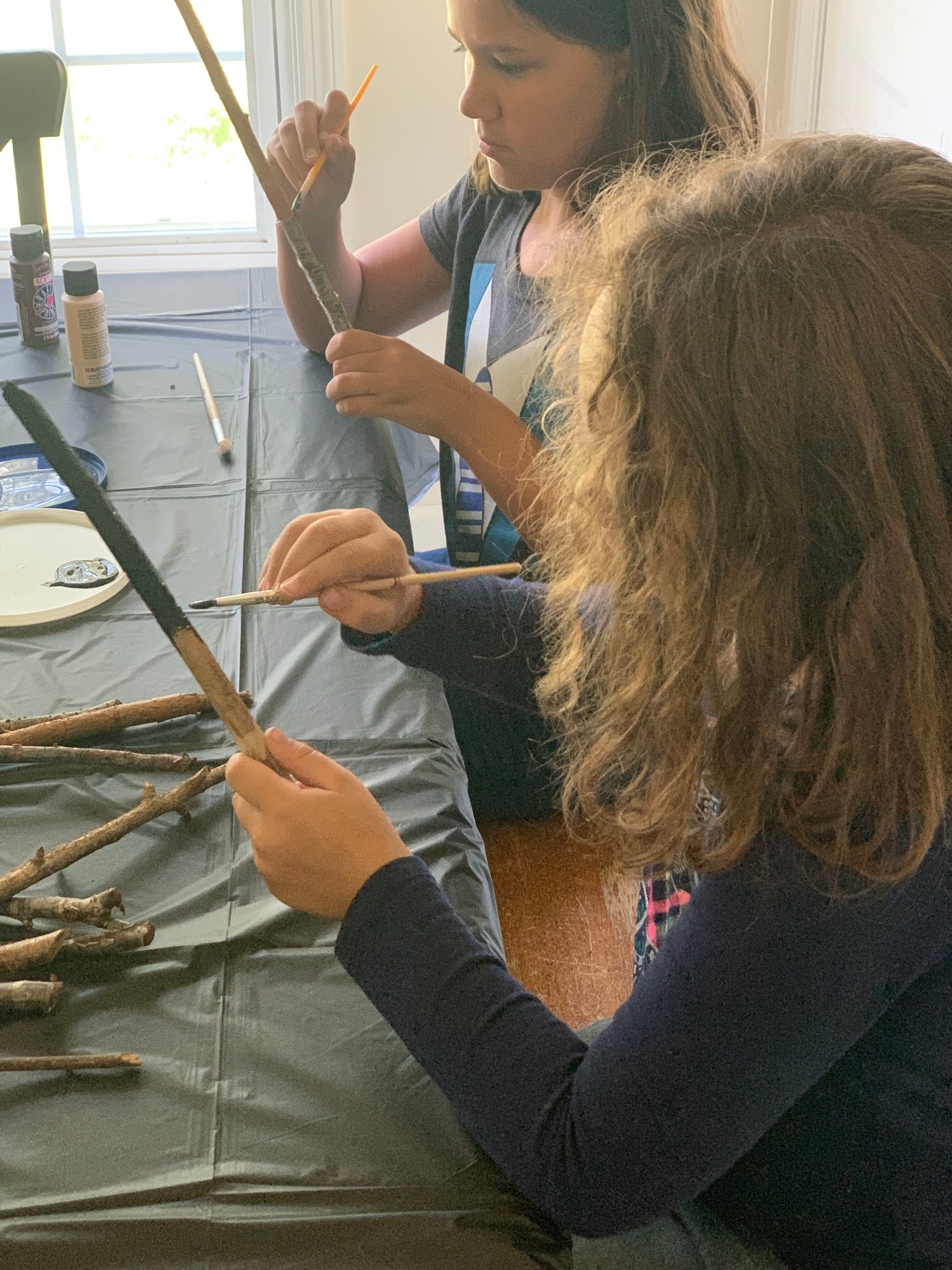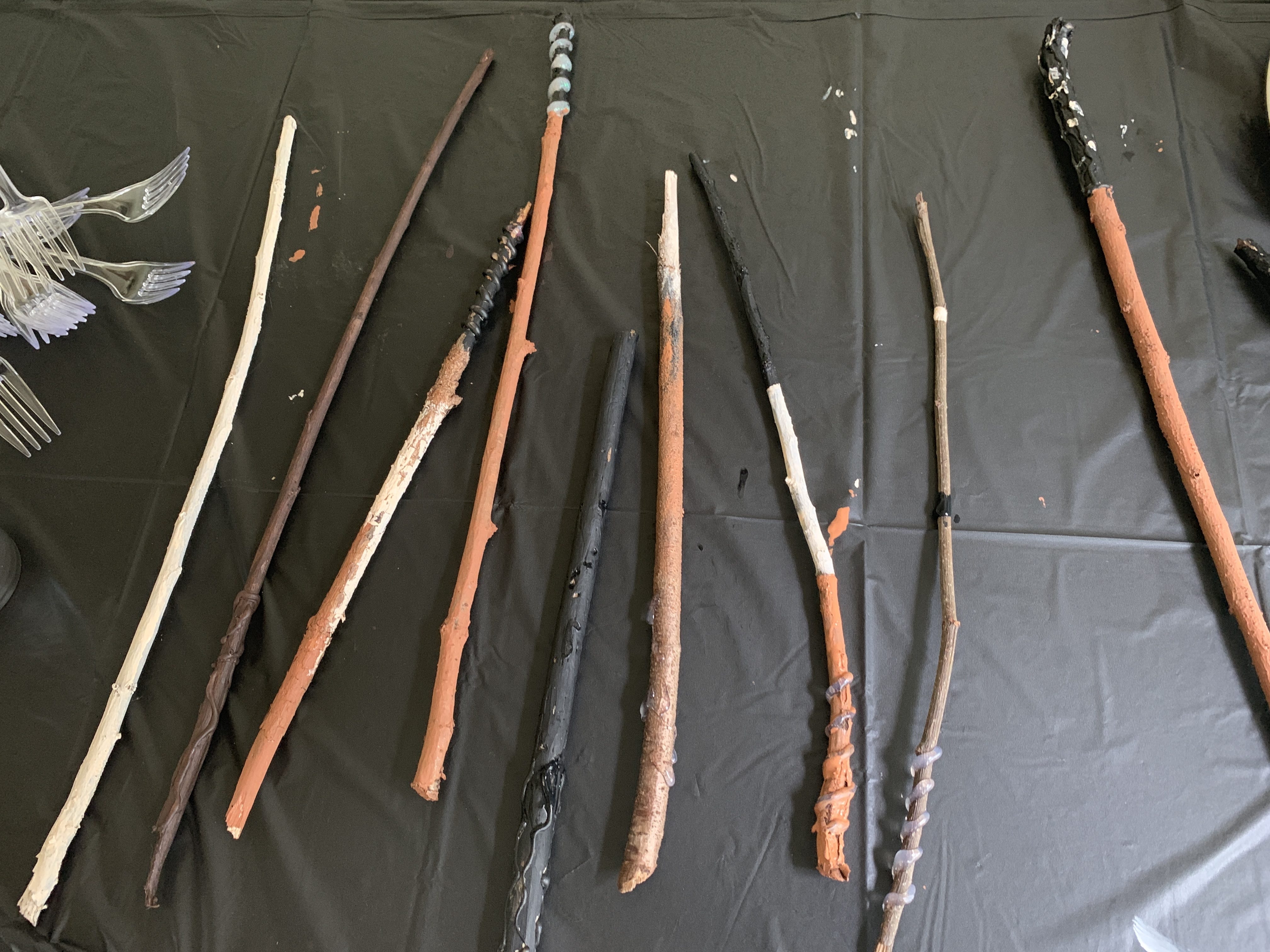 The door was covered with a red sheet and a sign for Platform 9 3/4, and when they walked through they received their house scarves. Then we got them into wand making so they would have time to dry.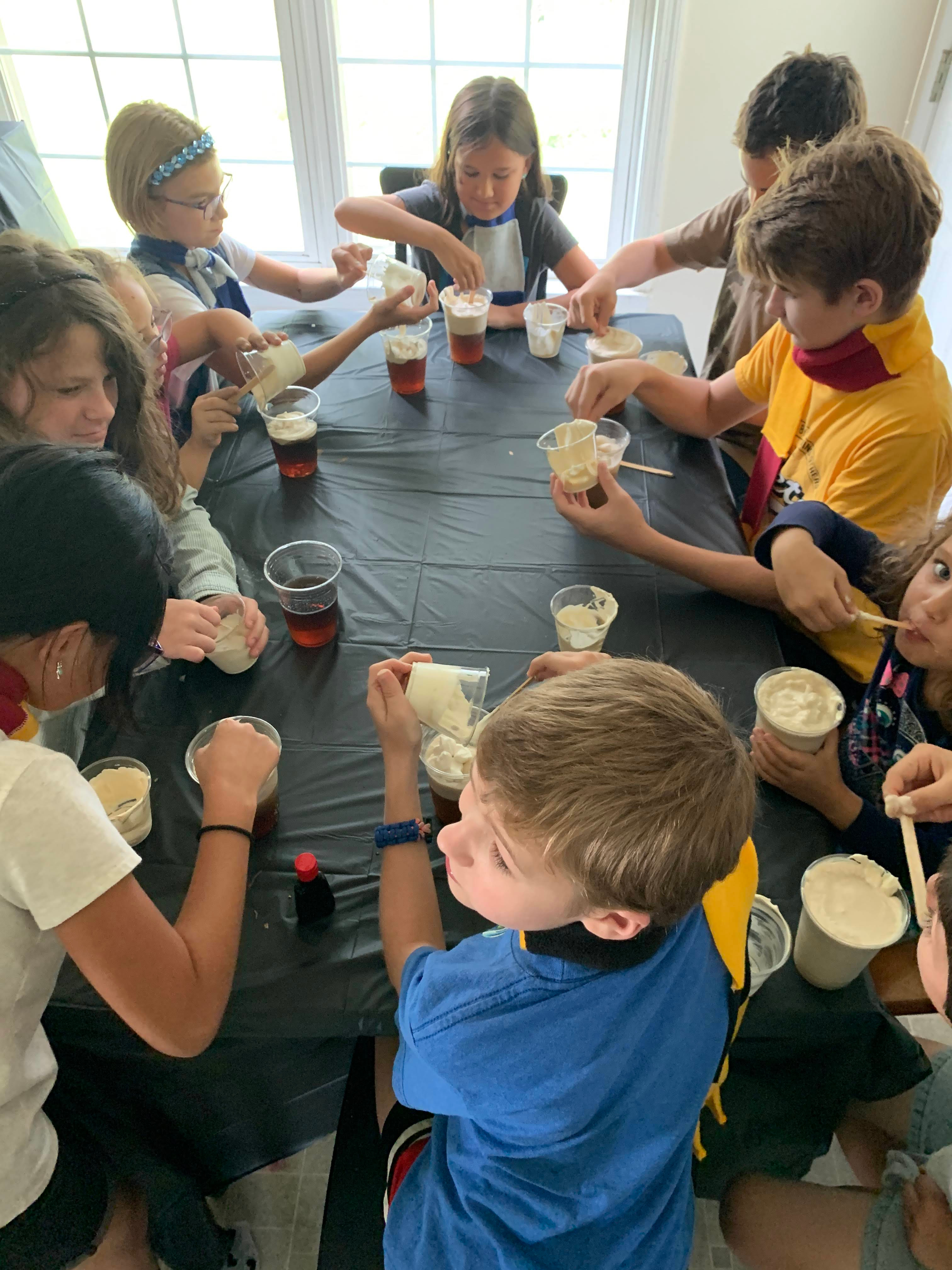 In Potions class we made individual servings of butterbeer. It worked even better than I had anticipated, in large part due to my lovely assistants (Mom and Neil) who helped me get all the ingredients to each kid. We explained that if they did something wrong they'd turn into a hippo, if I did something wrong they'd turn into a slug, and if my assistants did something wrong they'd be bats. Luckily, we had no untoward transformations.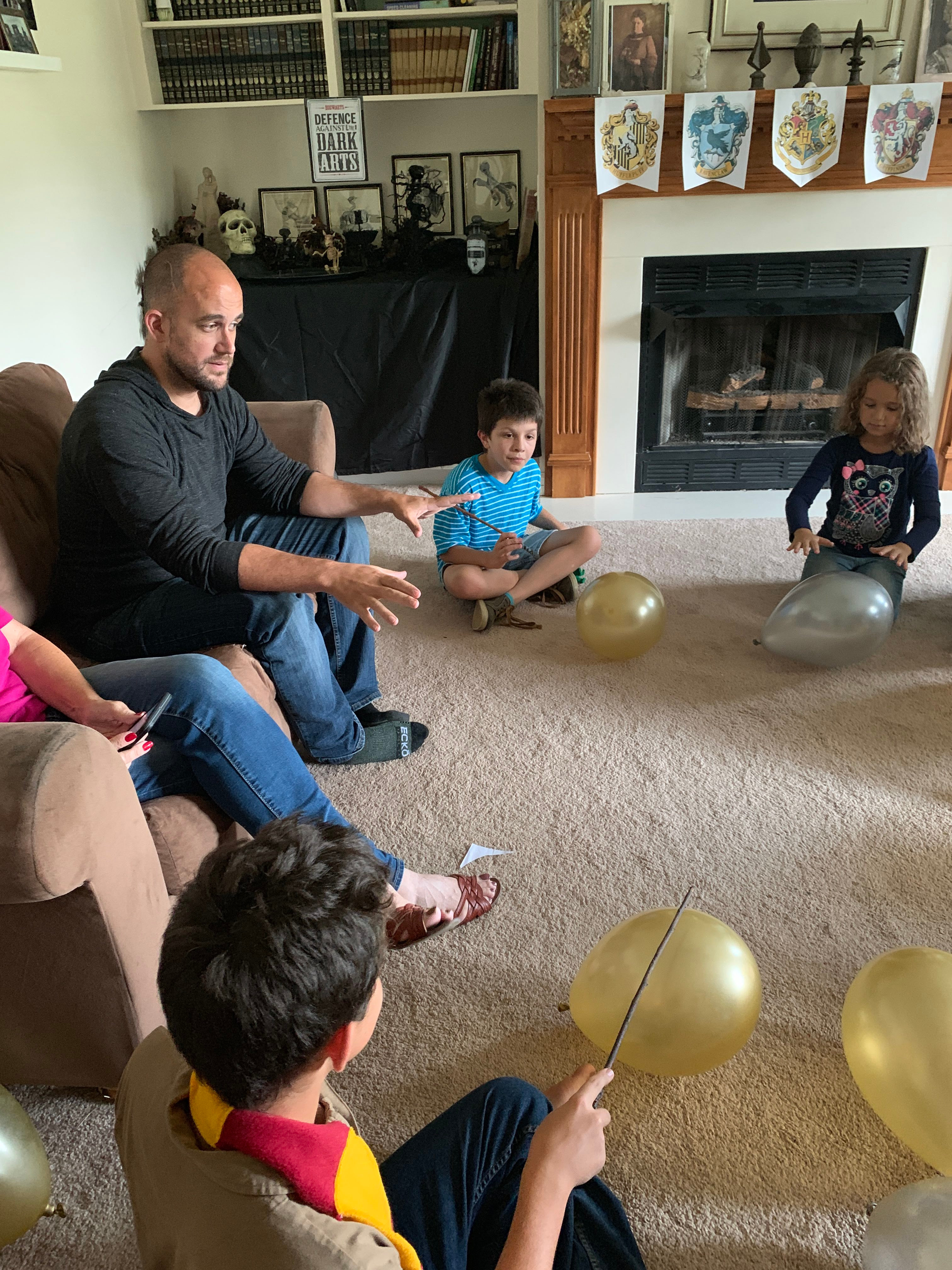 Once the wands dried we naturally needed to practice using them. I was fully prepared to lead the Charms class…but as the actual teacher at Hogwarts was one Prof. Flitwick, a male, I was an unacceptable choice. Neil had to teach the Charms class or we would have faced mutiny. He was amazing and totally had them captivated. It's why he's my favorite.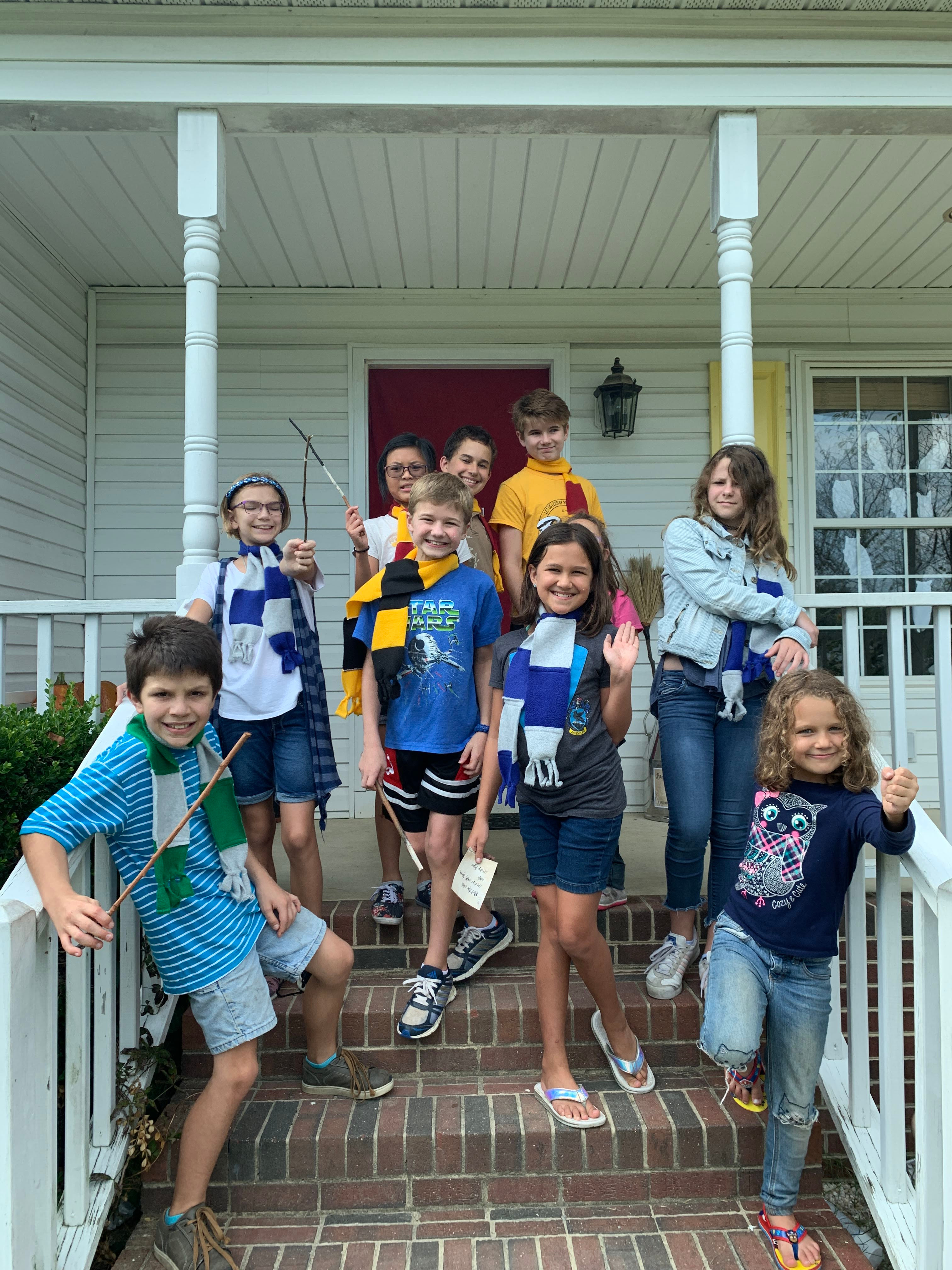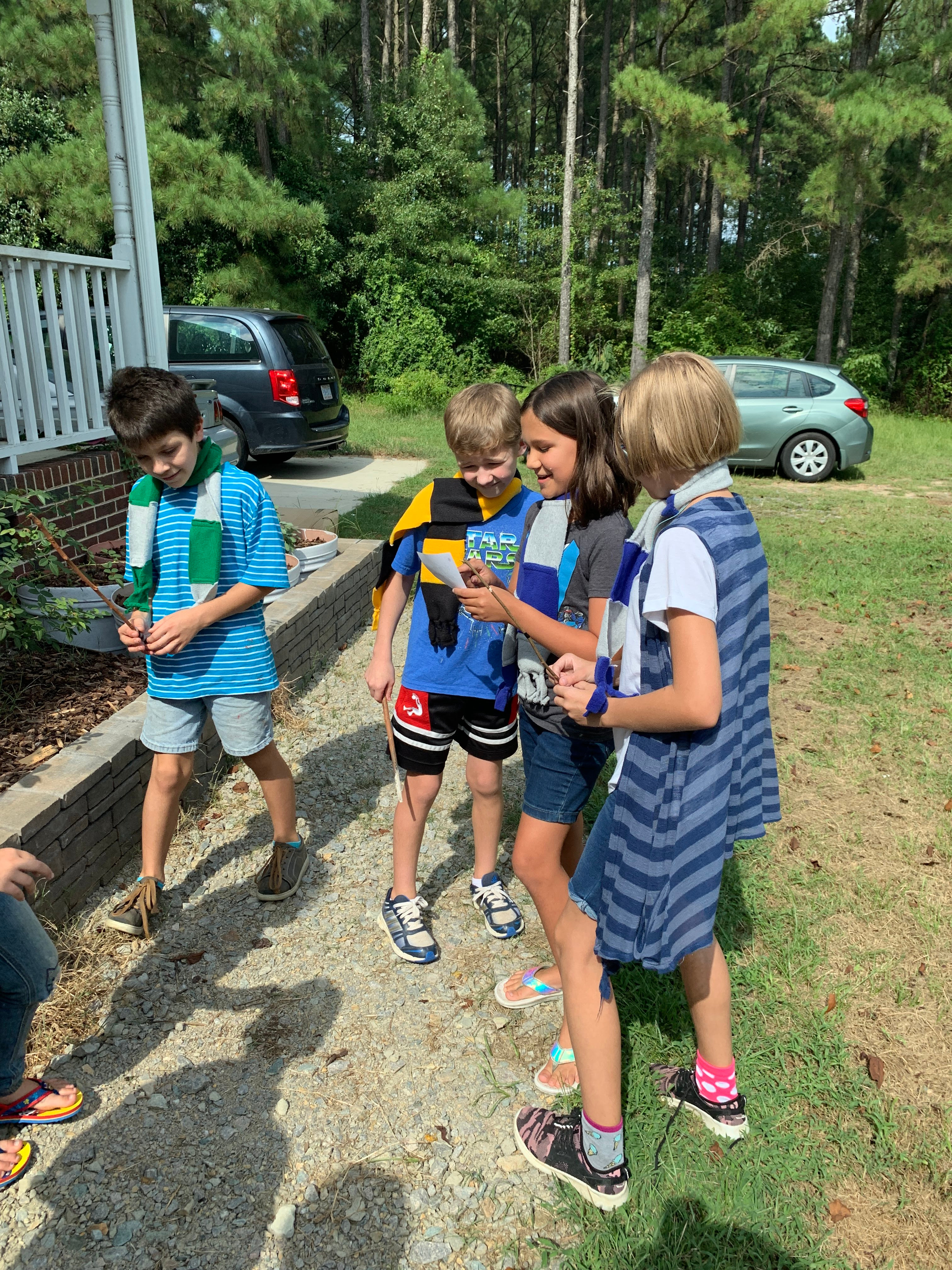 Peeves took advantage of their being distracted and stole the snitches. The kids armed themselves with wands and traipsed over the whole property to get them back. Snitches were eaten by all, and it was glorious.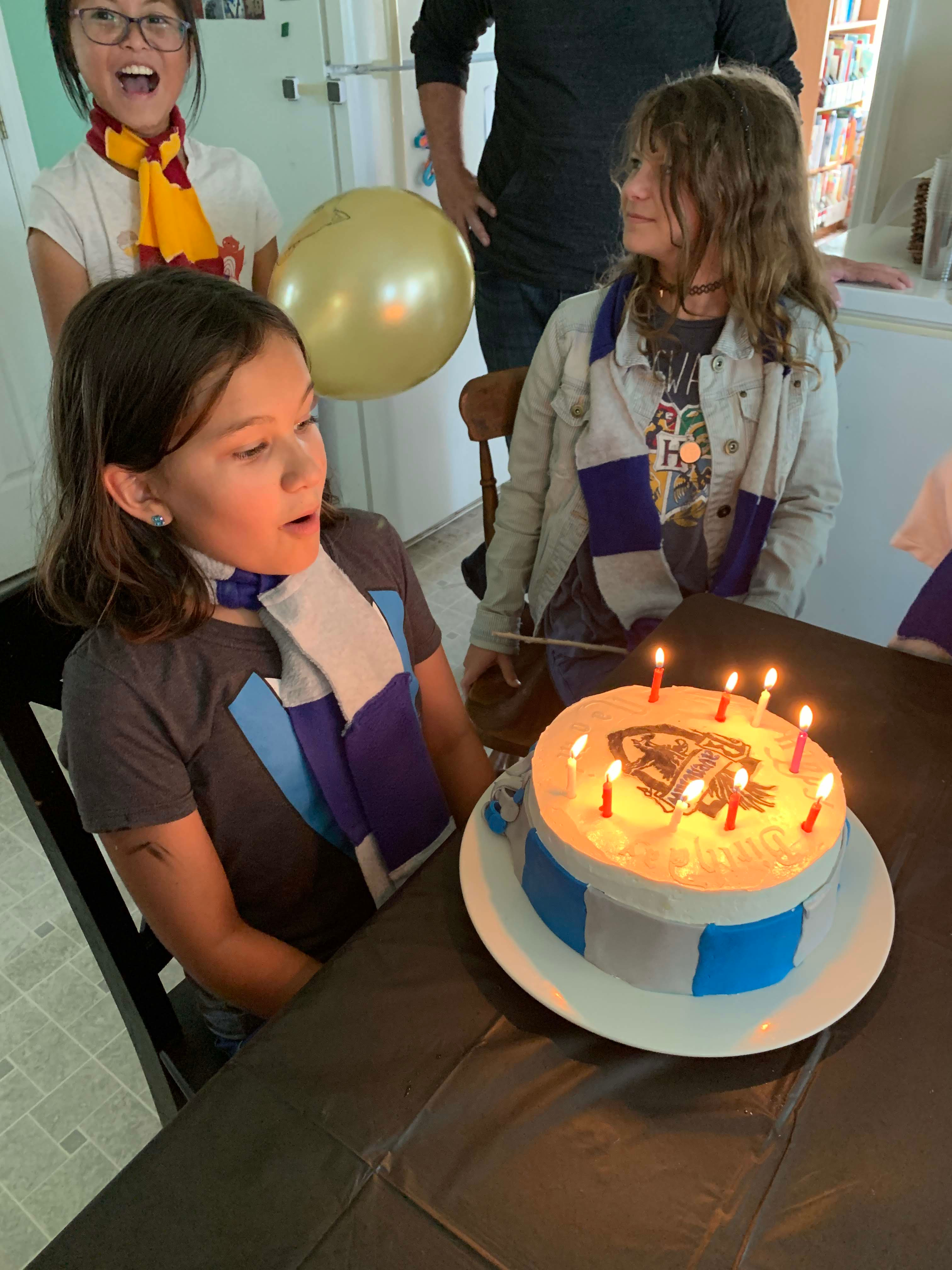 To finish off the event, we did cake and presents. Full, happy tummies all around. Presents were great and everyone got to take a trip to HoneyDukes before heading back to their muggle homes.