Here's another fun fact about the south. Sheds are a really big deal here. I've driven past properties with multiple sheds all lined up in a row…and it's not even like they have huge yards. Barns are a really big deal out in the country where we live, but those are more for bona fide farms. When we moved here we realized very quickly why sheds are a big deal…it's because garages are not necessarily standard on houses and with the vast expanses of lawn that are possible here, riding mowers are as vital as refrigerators.
Well, we were determined to make do with what we had so we built a covered extension off of the carport in back of our house. That worked for a while…three and a half years to be exact. Last year we kicked around the idea of building a garage with a whole upstairs expansion. Luckily, we came to our senses and dropped that idea. We still wanted a place to have our extra fridge, and way to get our massive chest freezer out of our kitchen. Also a place for all Neil's tools and car stuff. And maybe even a place to age meat that we process in the winter and a place to brood chicks in the spring. I could start seeds in there and even put our future freeze dryer in it! It would be a building so magical I'd paint it with unicorn laughter. Many long conversations and debates later, we decided to just go for it and we are so glad we did.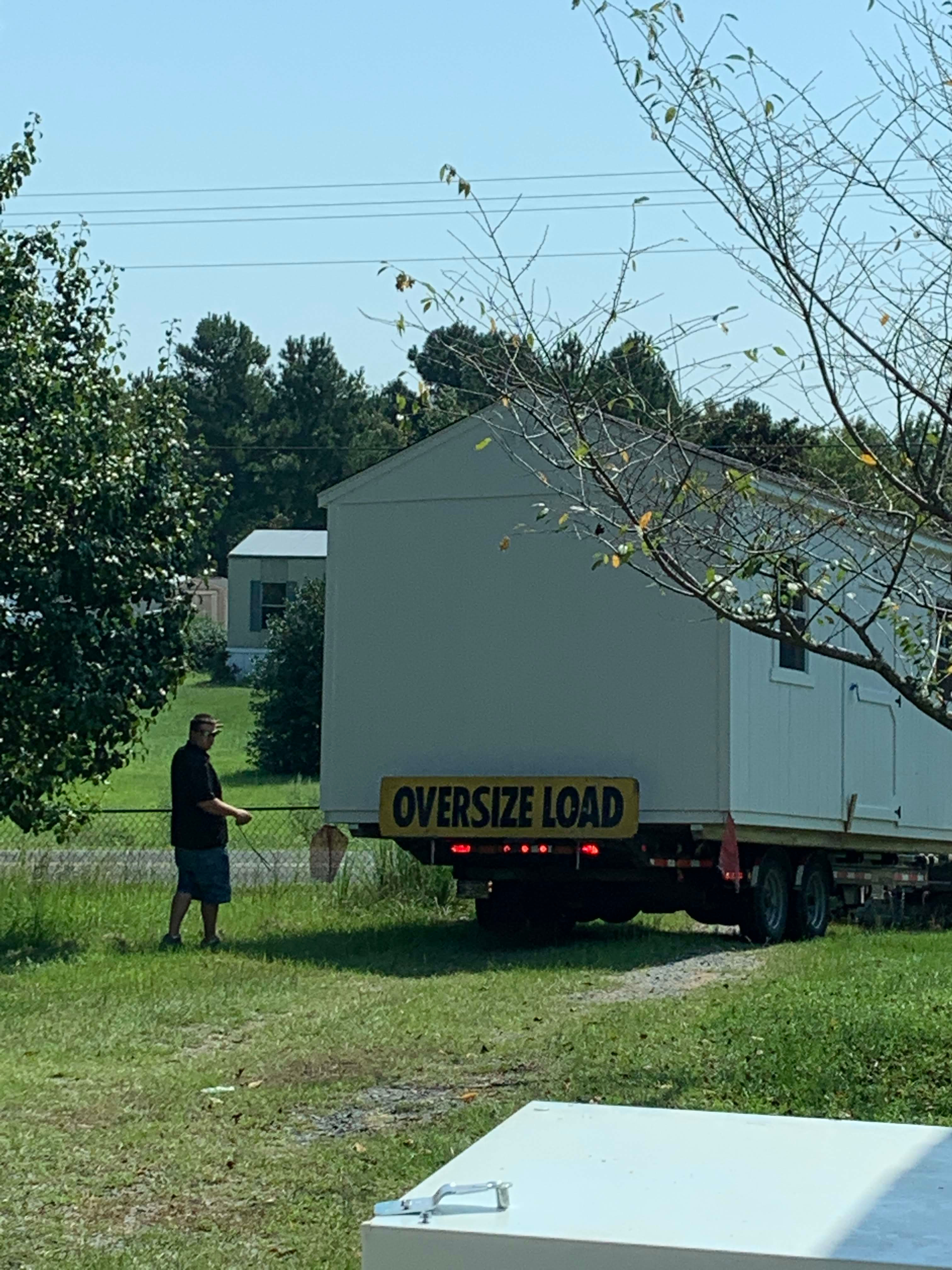 When the blessed day arrived, the dog went crazy because she saw this out the window.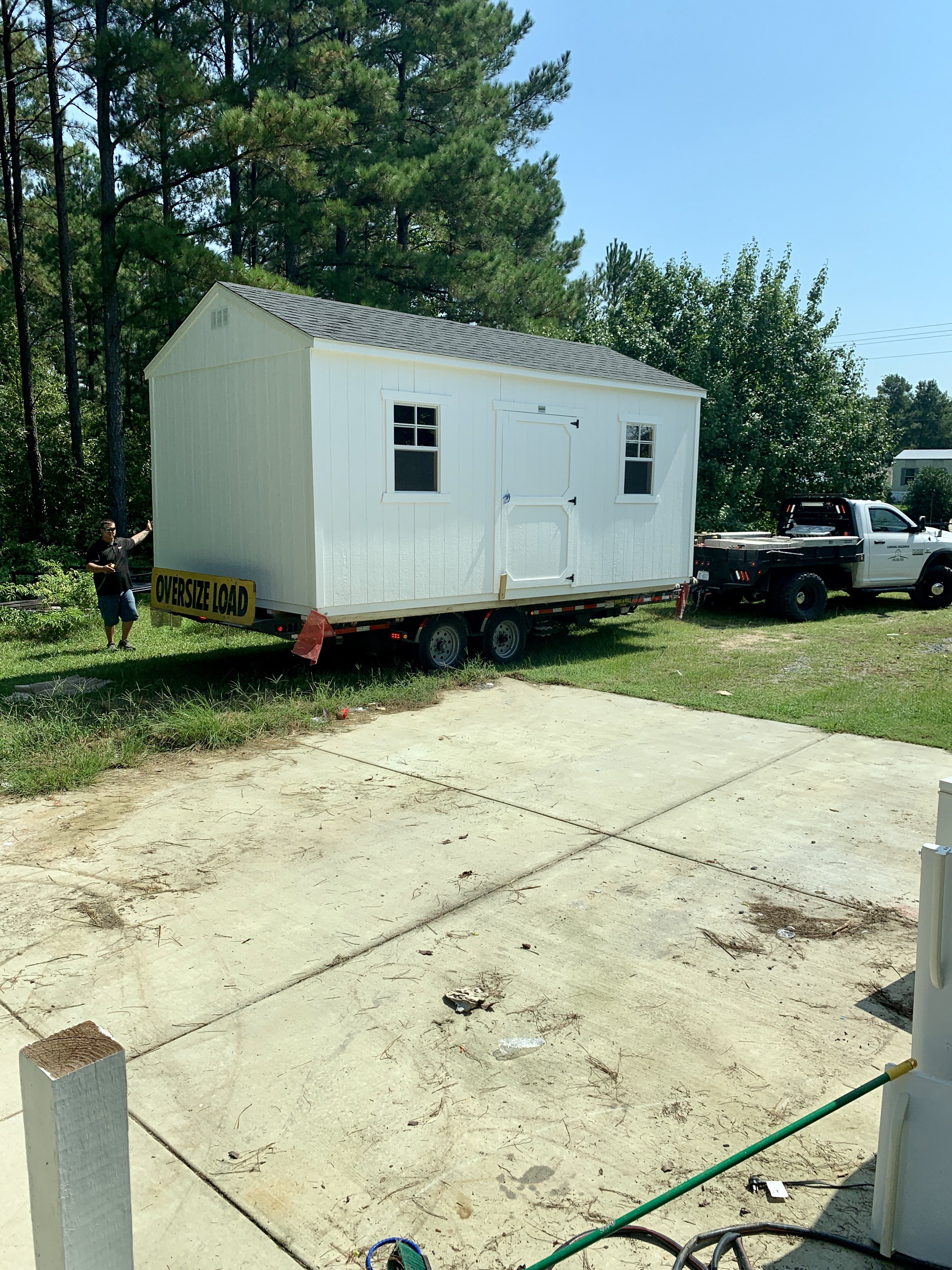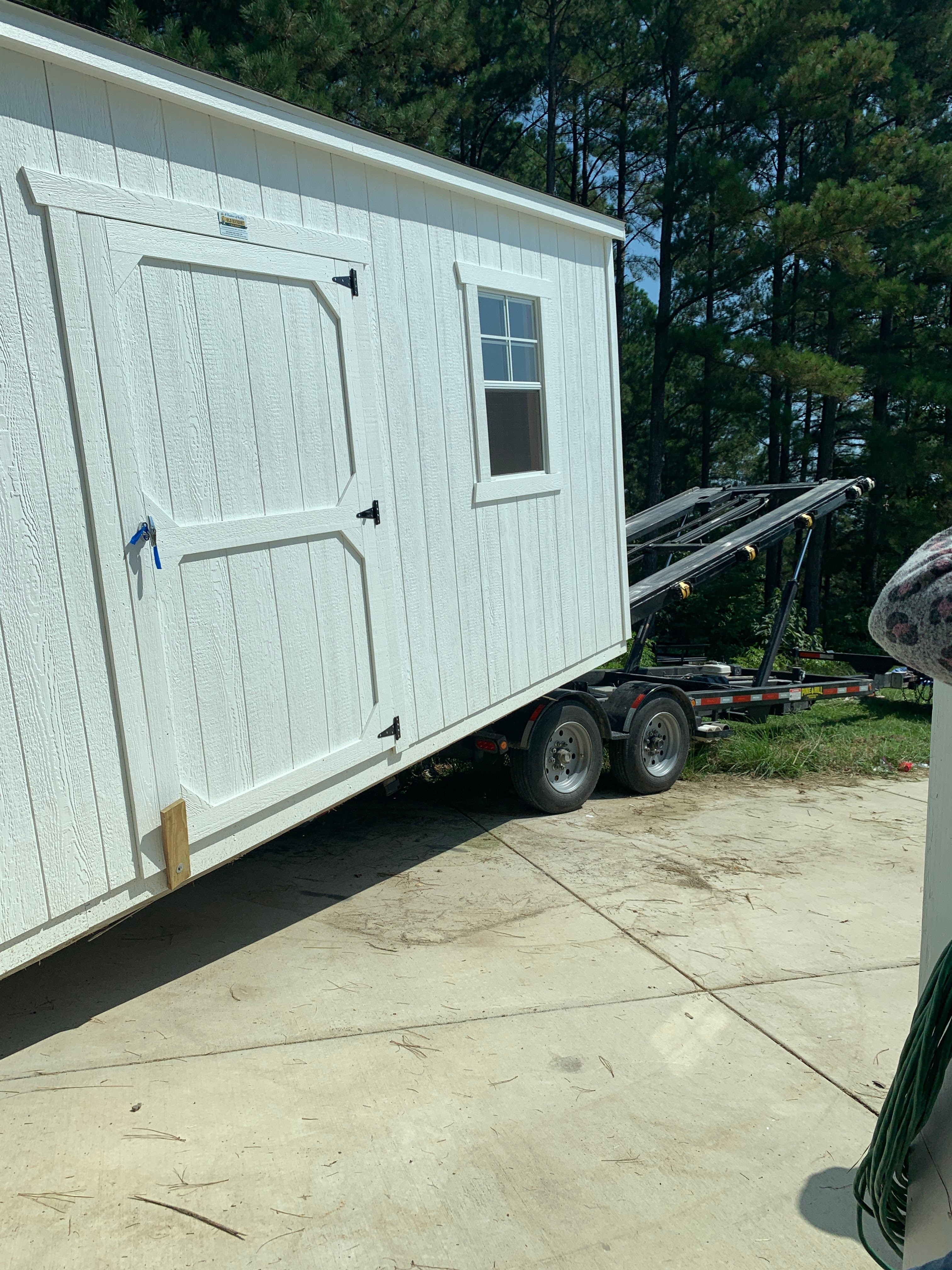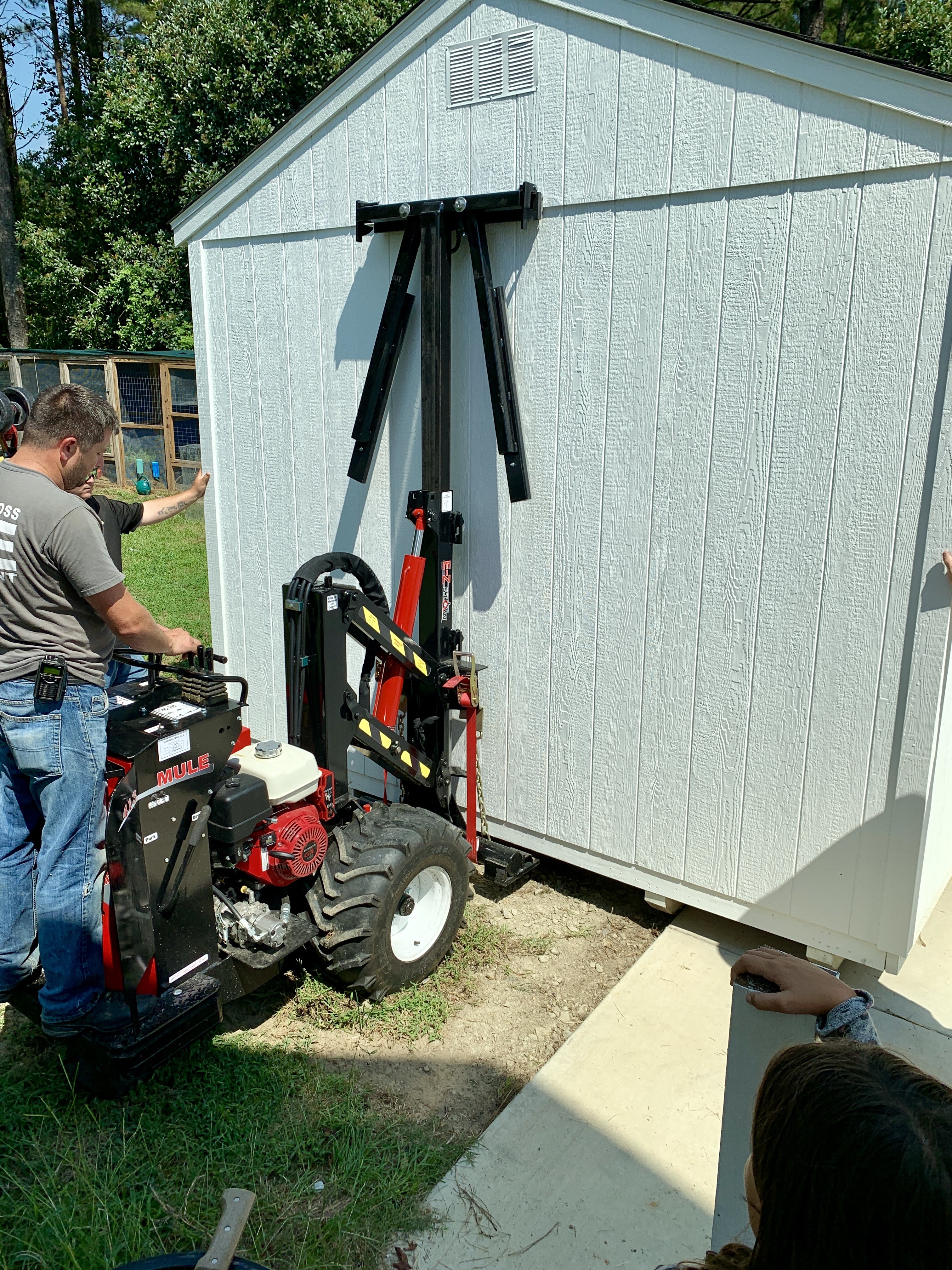 My machine loving son was fascinated by the trailer that could move the shed in any direction possible, and the machinations the guys had to go through to get it in place. The girls thought it was pretty groovy too. They actually had to bring in the boss's big toy (a special shed jack that could do tighter maneuvering) to get it exactly where we wanted it.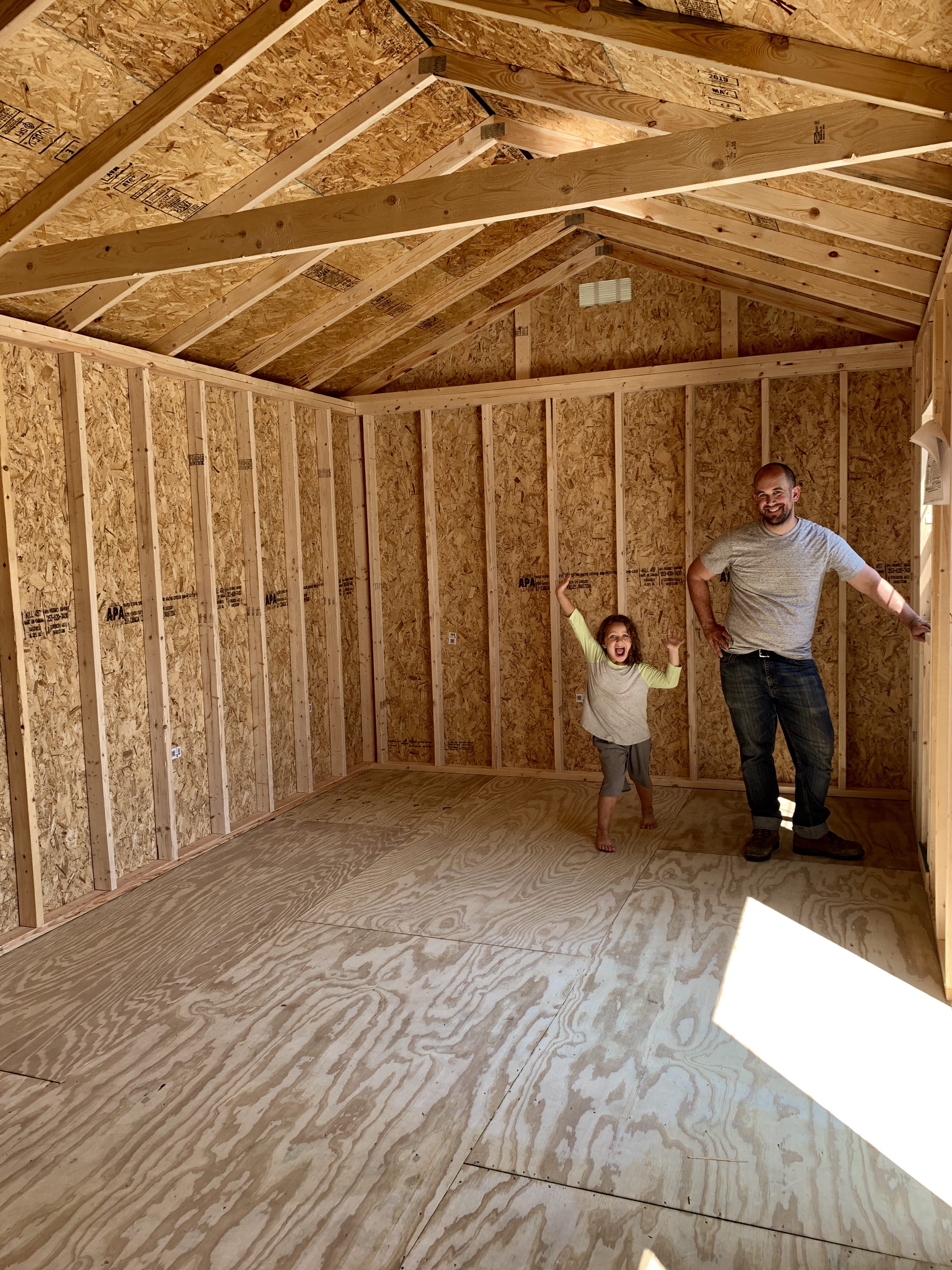 Naturally, there has been a lot of playing in the shed.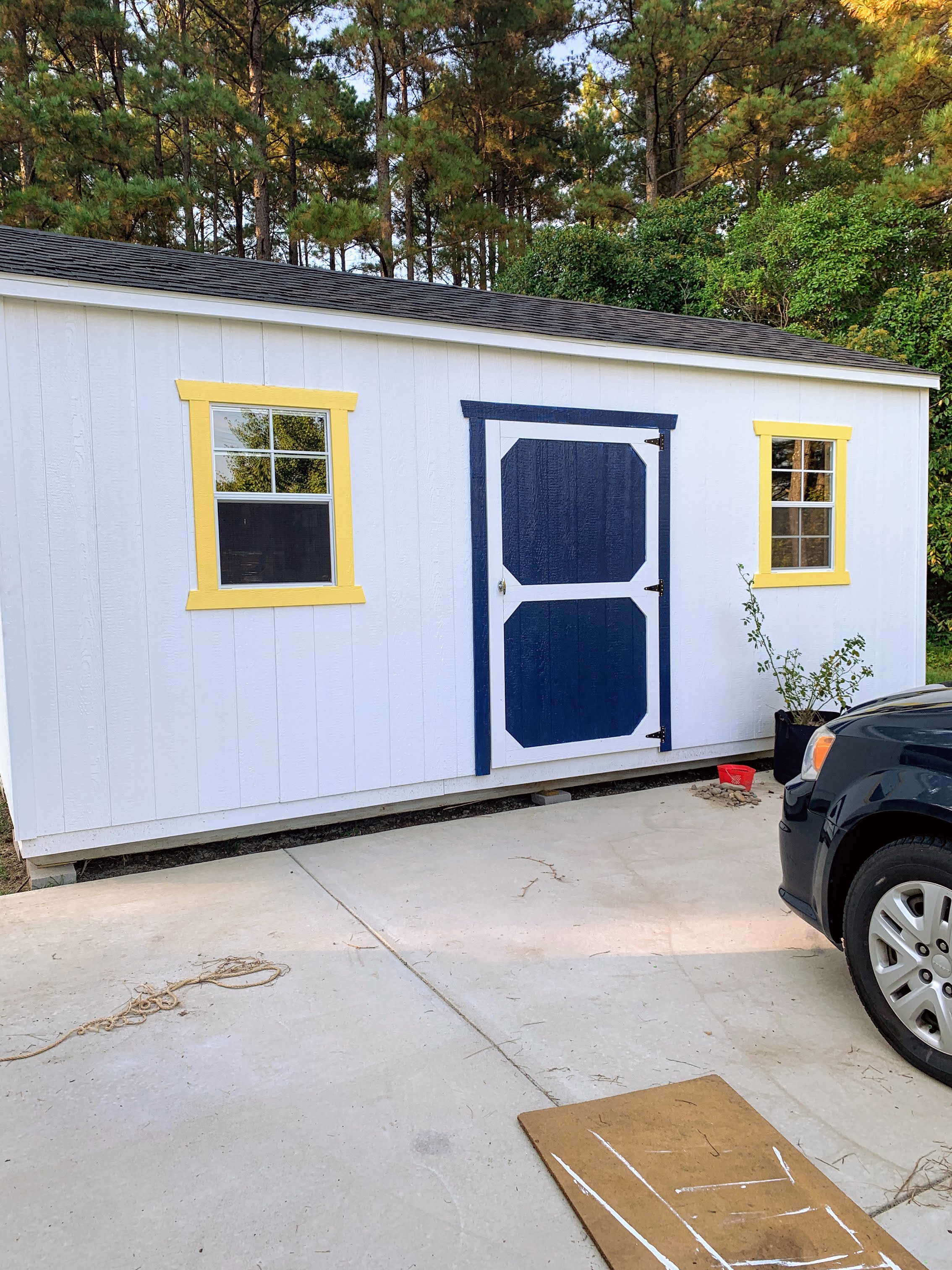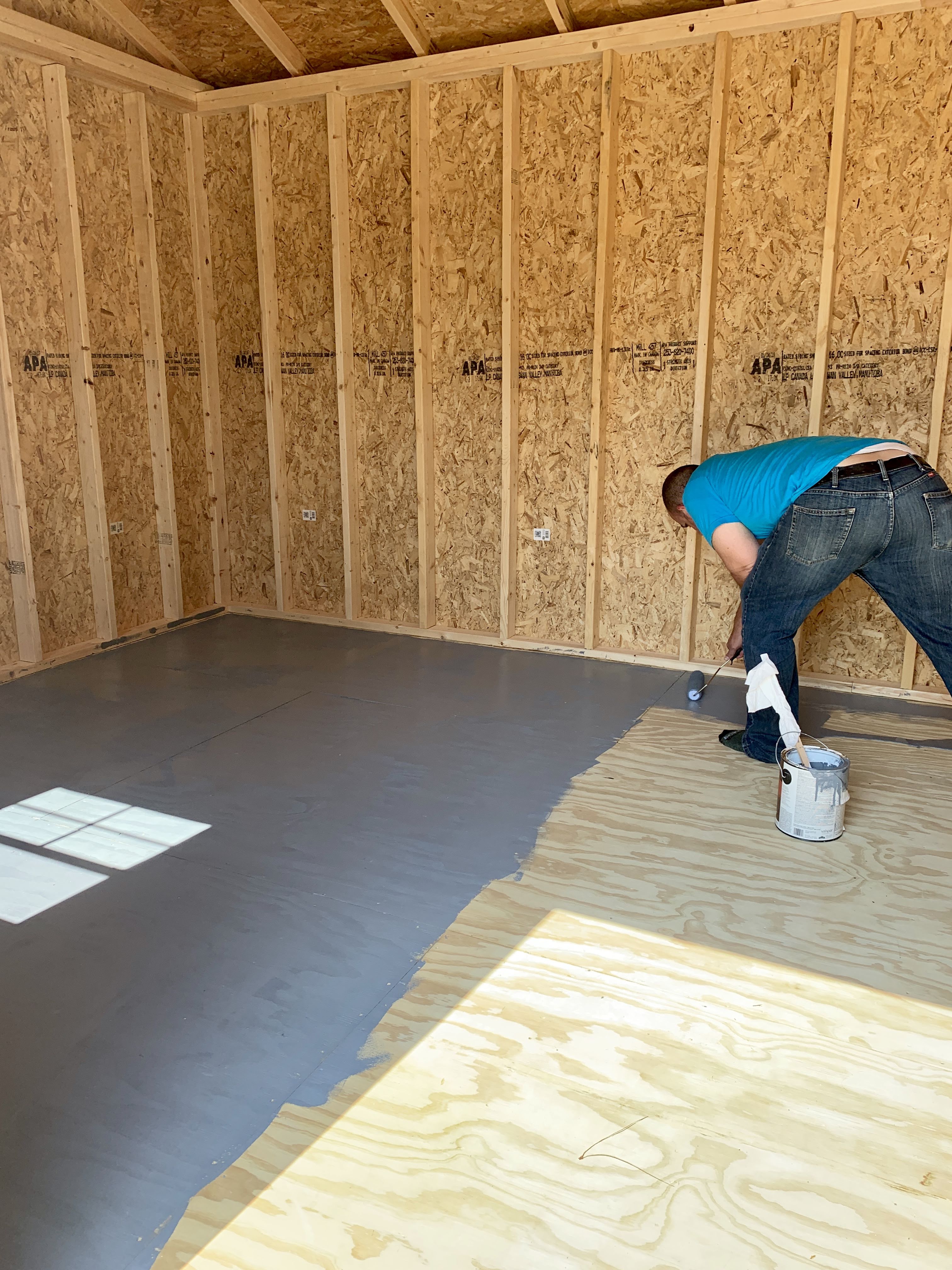 But first, the paint. I always planned on painting the window trim and the door the same colors that we have on the house so it would look like it belonged. We happened to have some extra paint so we went ahead and painted the floor too, and it looks so much better.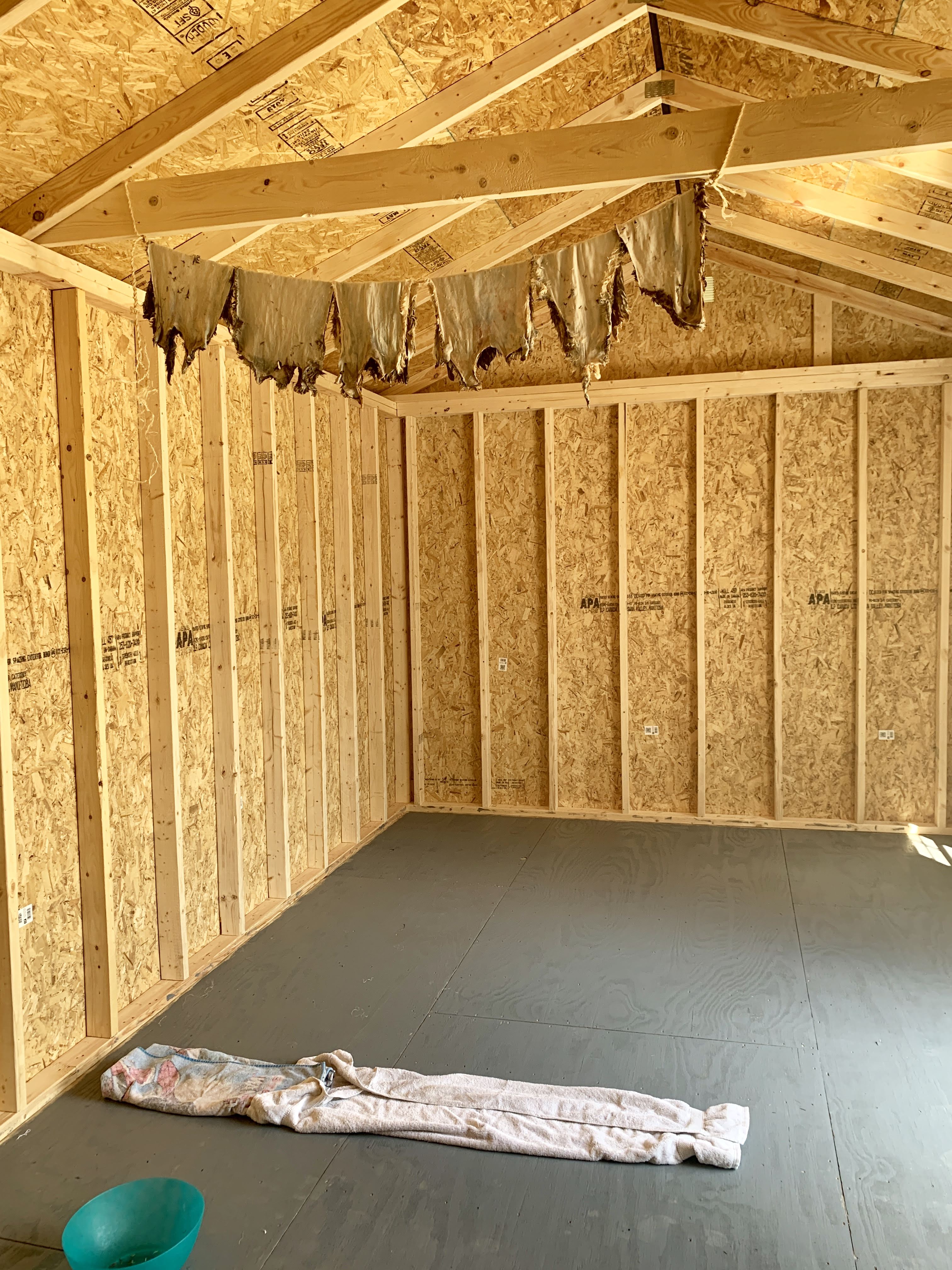 It currently is home to a whole host of necessary junk ranging from car jacks to an egg incubator. Not to mention our appliances that don't need power right now. We are going to get the shed wired with electricity in a few months then we will move the stuff that needs power. But the first thing to grace our new shed was the rabbit pelts I tanned and needed to dry. That is, apparently, how I roll.