Cows are amongst the gentlest of breathing creatures; none show more passionate tenderness to their young when deprived of them; and, in short, I am not ashamed to profess a deep love for these quiet creatures. –Thomas De Quincey
North Carolina meant we could up our dairy game by acquiring a cow. [Nevermind the fact that we added goats again, and I plan on milking all my dairy capable animals very soon.] Over the 3 years we've had cows in our life I've developed a deep love for them too. Not sure about "most gentlest" but I love them anyways.
Two weeks ago Meiushi calved and we welcomed a beautiful baby heifer to our farm. After much deliberation we settled on Kitsune (Kit-su-nay) for her name. A kitsune is a Japanese mythical fox creature with multiple tails. So it fits with our Japanese themed names, and the kids call her "Kit Kat" because she is perfectly chocolate brown.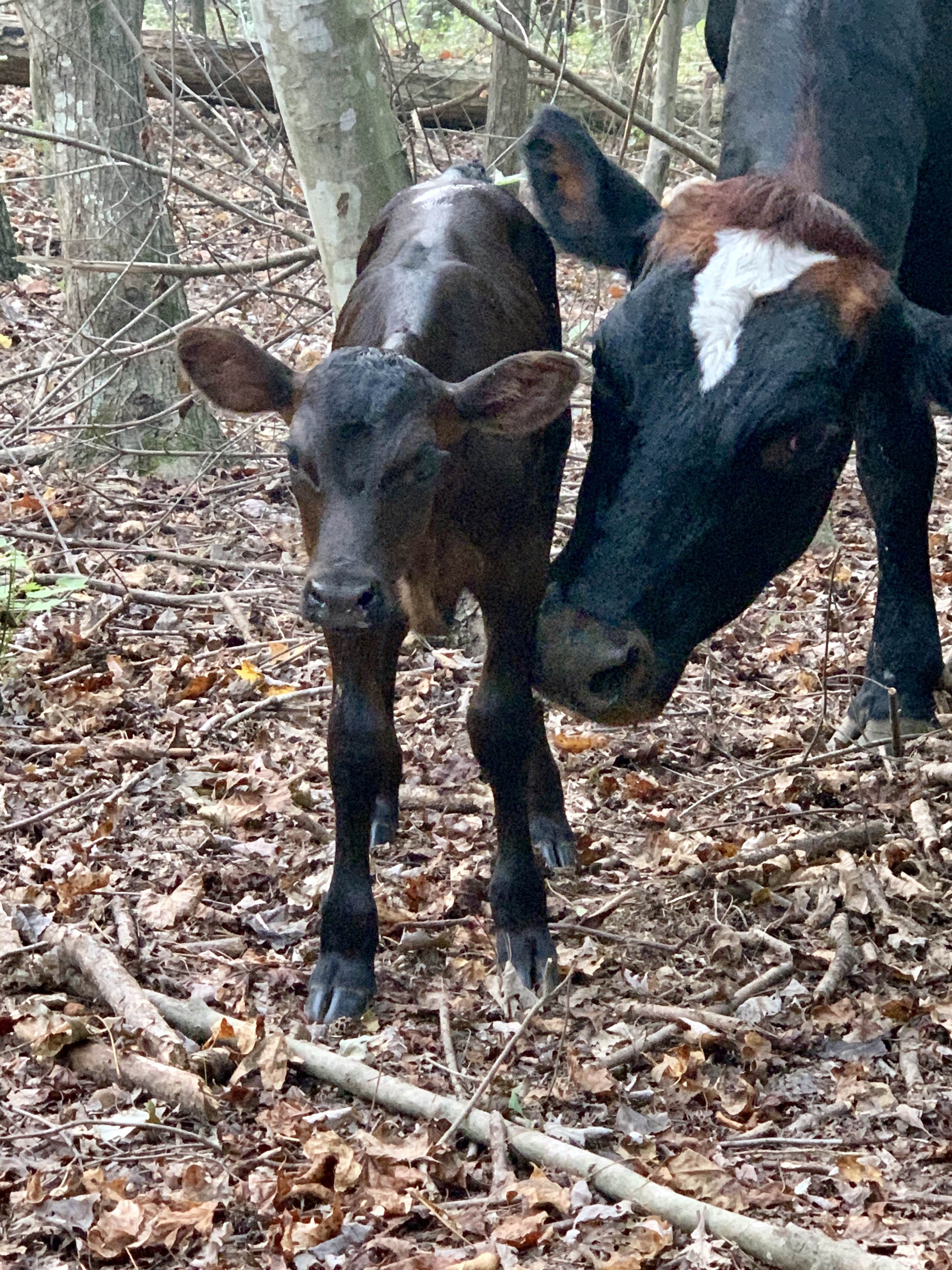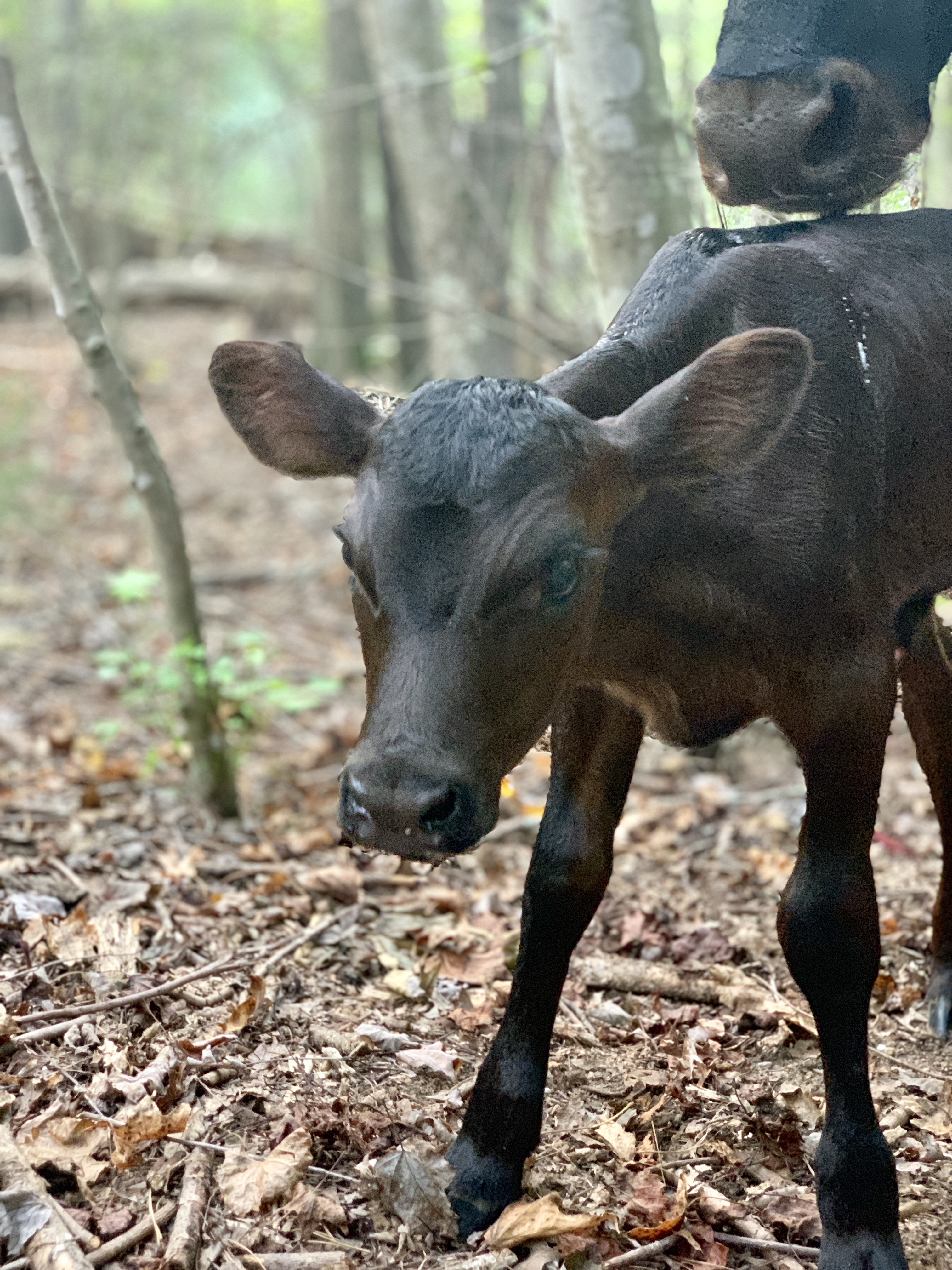 We've been waiting on this baby for about 2 years. We wanted a calf spring of 2018, but the guy who came to do the artificial insemination messed up and never told us. Sigh. So last December, when our first calf went off to become beef we took Mei to be bred to an actual bull who lives up the street. A pregnancy test confirmed she was bred, so we've been counting down the days. On the day Kit was born Mei was acting weird. Weird in a way I can totally relate too…huge and cranky and desperate for the baby to just come already. So we checked on her every few hours. Mid-afternoon I came down and there were more legs than there were the last time. I ran to the house and everyone came down to meet our new addition.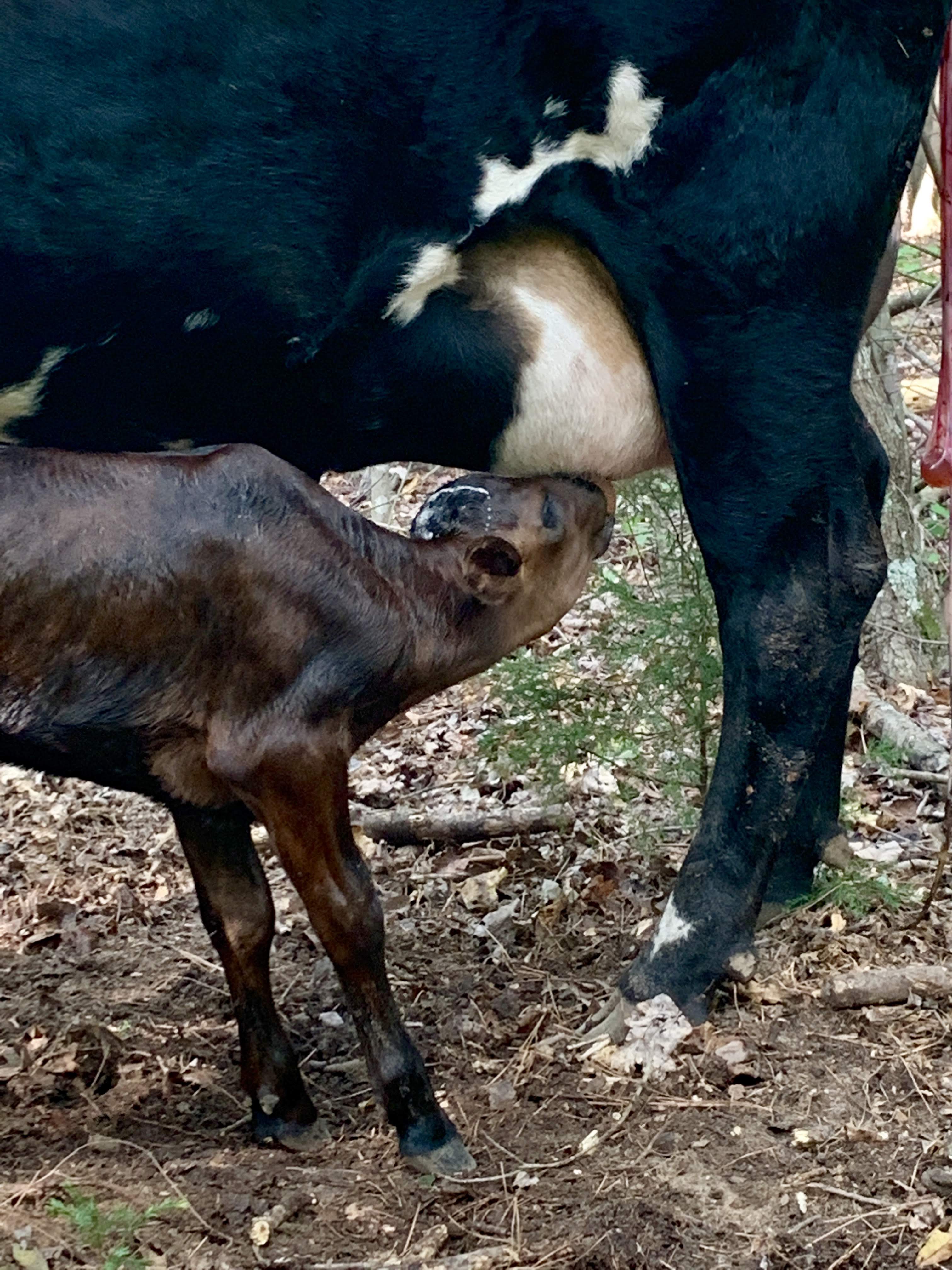 While it would be cool to see the actual birth, I'm beyond grateful that Mei's calves come easily and quickly. Drama free birth is a huge blessing. Kit nursed easily and continues to grow and is delightfully frisky. She also has shown an inherent respect for the fence, unlike our first calf who made us play "find the baby" while her mama bellowed, almost every morning.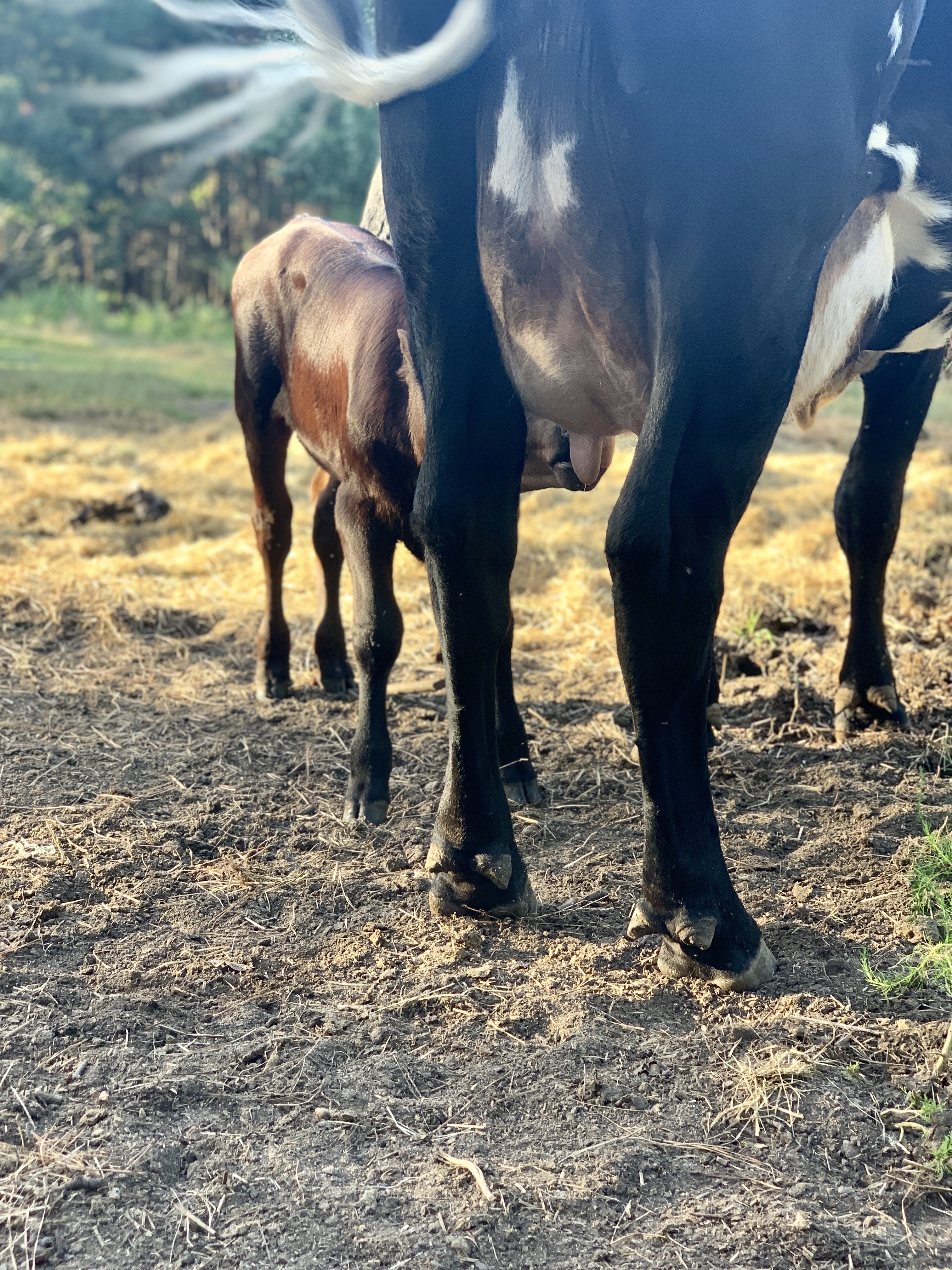 Milking started earlier than I was planning, since Kit isn't drinking all Mei is producing. When you have a cow walking around with her udder leaking because it's bursting at the seams, you've got to do something. So we did and I'm happy to report we are back in delicious milk and cream. Soon there will be cheese (I'm experimenting with Norwegian Brown cheeses) and yogurt (my goal in life is to make yogurt from our milk that my girls like).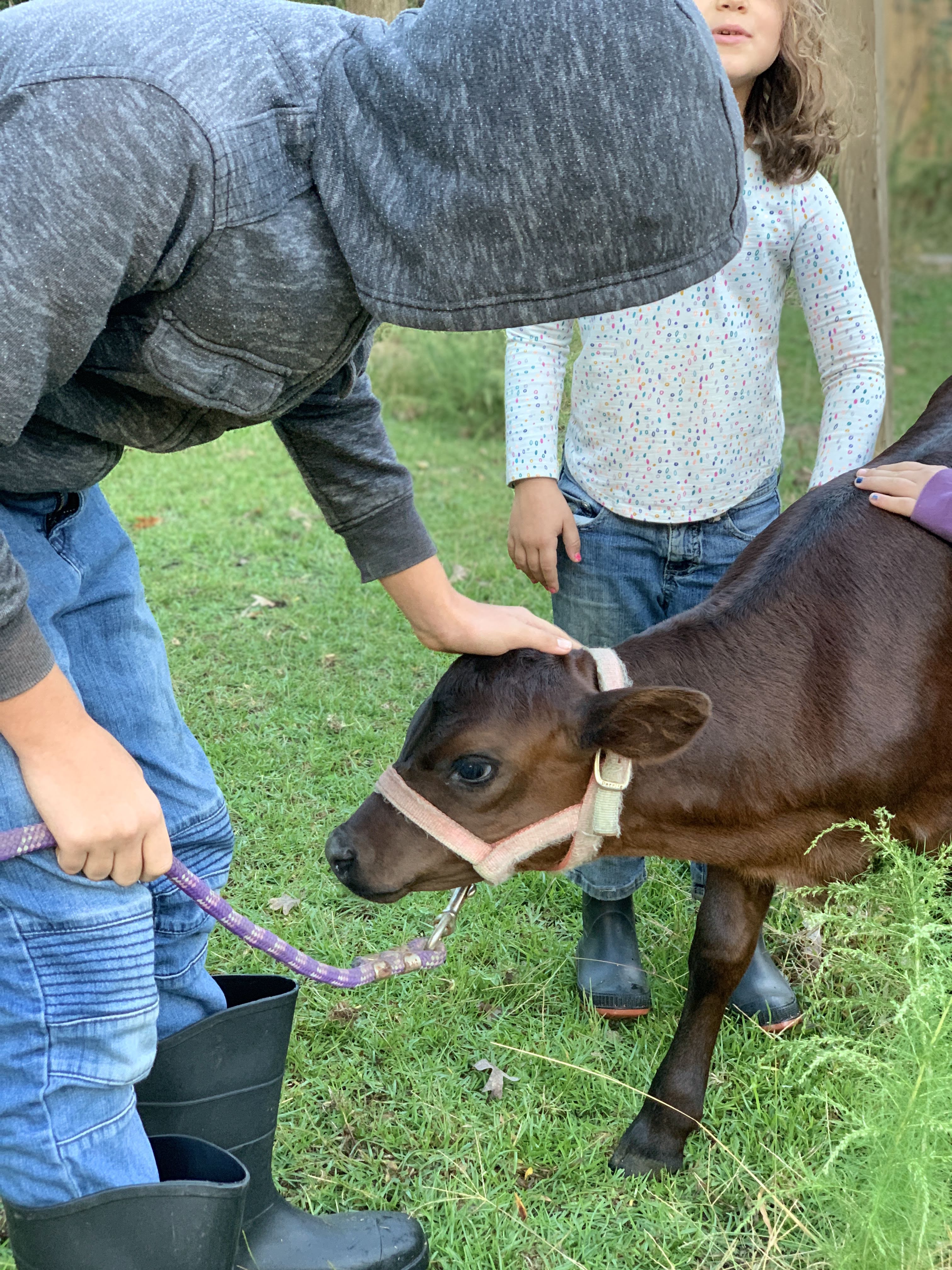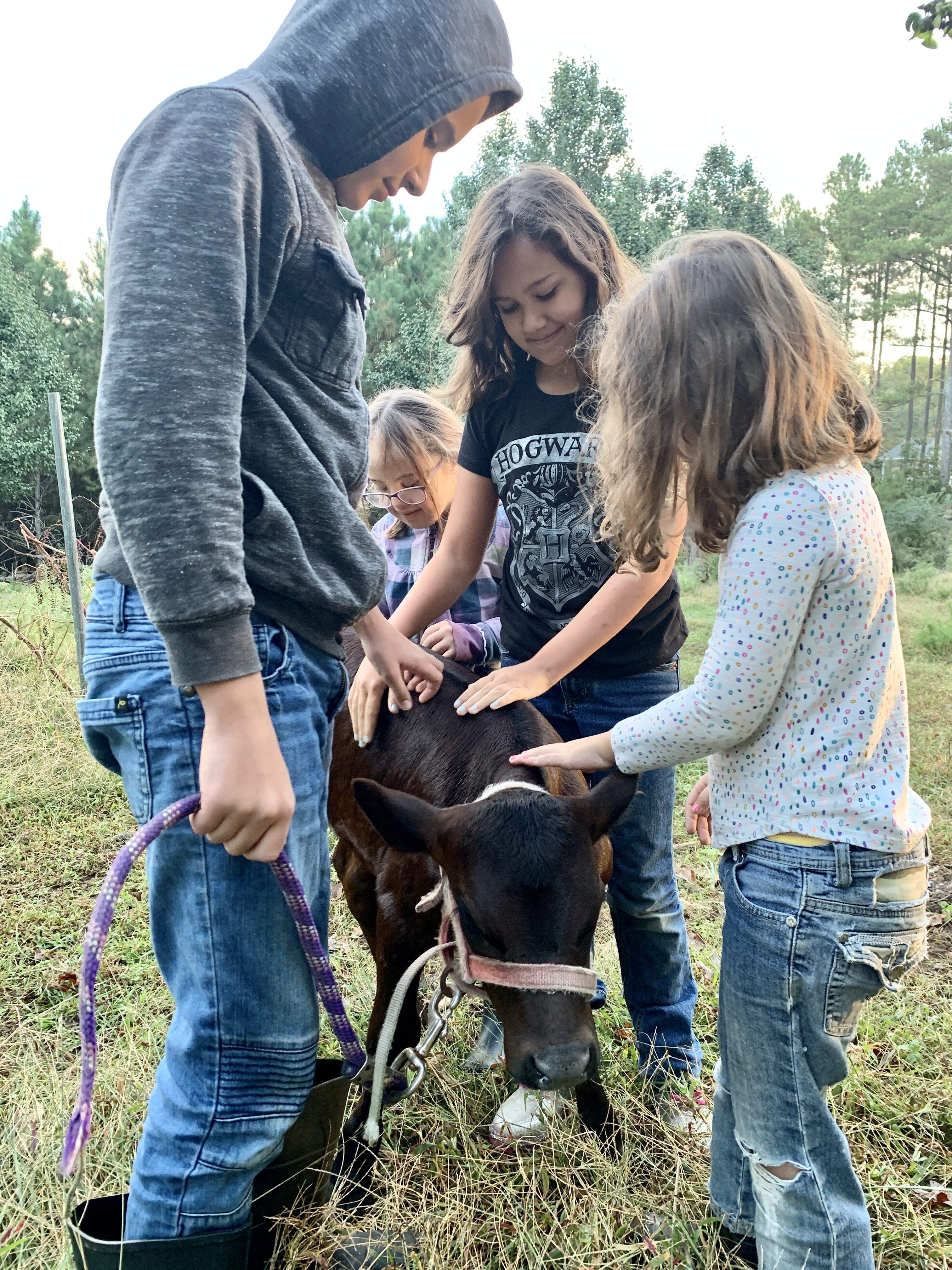 This morning, though, it was time to get Kit in her halter and start getting her used to being handled. Garyn is used to lunging their horses at riding lessons (that's where you hold the end of a long rope attached to the horse's halter and let them run in a circle around you to burn off energy before you actually ride) so hanging on to a baby cow was no problem.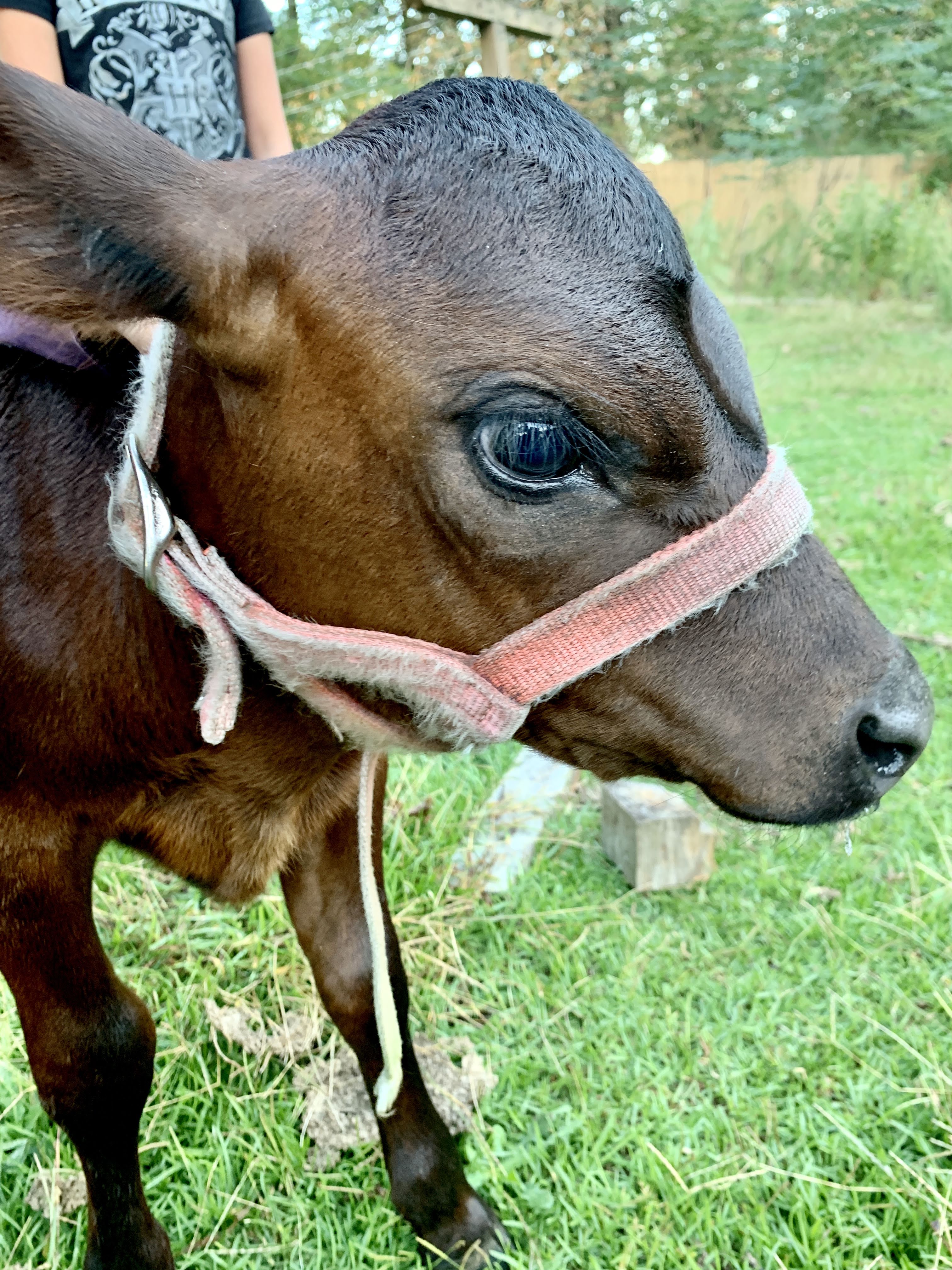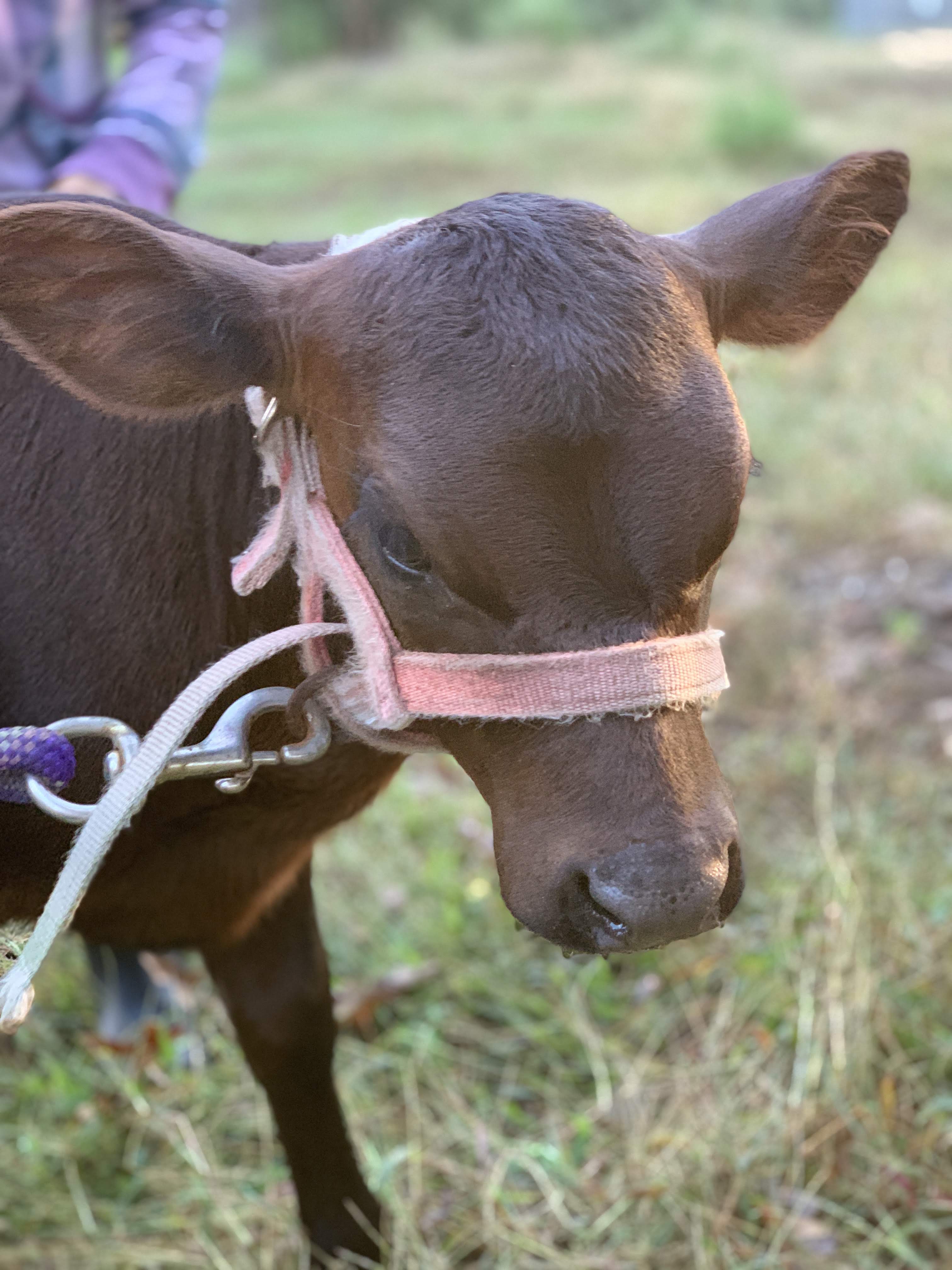 Because Kitsune is female there are two options for her future. Option #1 is raise her out for two years and make her beef. Our first calf we only raised out to 18 months and it just wasn't long enough. Slowly but surely we are climbing the learning curve of beef production. Option #2 is breed her when she is about 15-18 months old and have her raise calves that will then become beef, in addition to Mei. Luckily, we have a year to decide.