Renaissance Fair
---
2019-10-19
Best. Year. Ever.
This was year four we made the trek out to the coolest Renaissance fair I've ever been too (granted since I've only been to two sites it's not saying a whole lot). But they only keep making the site better and as my kids get older we are getting better (the forge added a 20 foot plate metal dragon whose mouth is the glory hole! So cool!) at going and getting the most out of it. As a family we opted to not to go an over-priced pumpkin patch (we've been slightly disappointed by our past forays into local patches) this October, but rather the kids got more spending money. So the extra money meant they had more options, but even with that we managed to cover everything that everyone wanted to do and next year we want to make sure to do even more.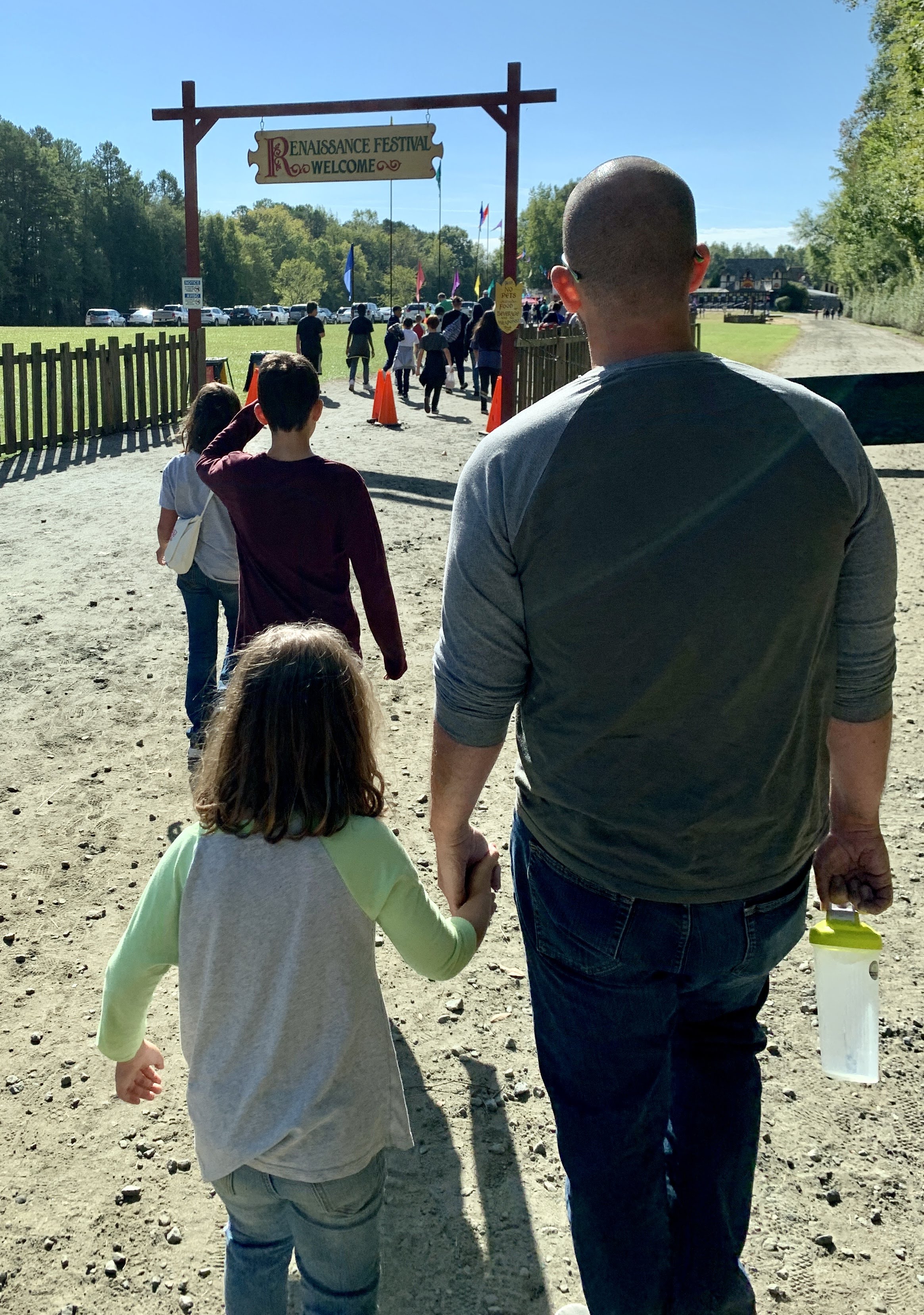 The Renaissance Fair is open to the public on weekends October through November. They have "Education Days," though, that are geared specifically towards kids of certain age groups. We go on the elementary/middle school day and it's perfect. Busy and crowded, but the more bawdy elements are toned down and we can see everything we want. Eating lunch in the car and arriving a bit after open means we can go right in and don't have to bring food. Usually we head straight for the first jousting bout, but this year we got there a bit late so we walked around checking boxes off of kid to-do lists.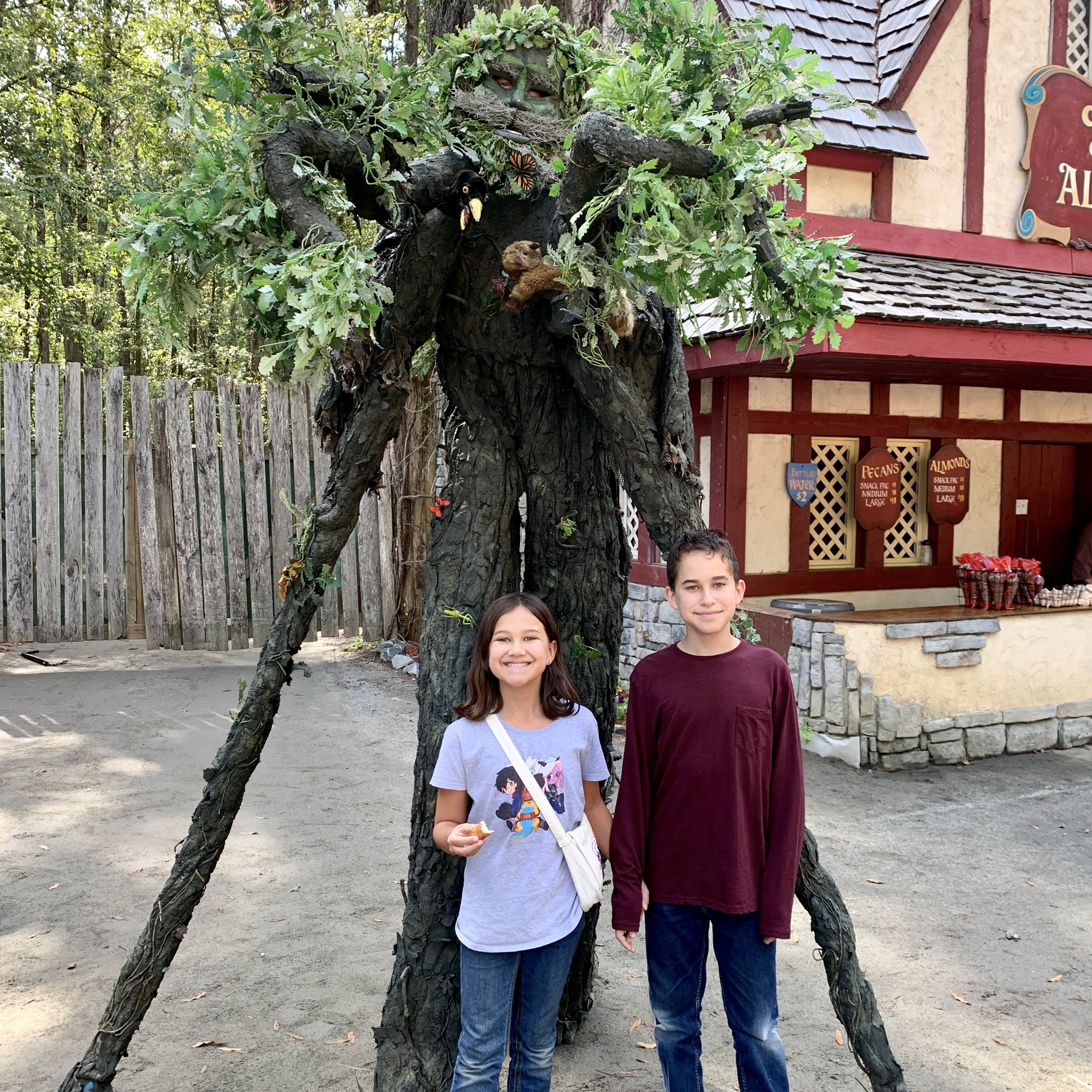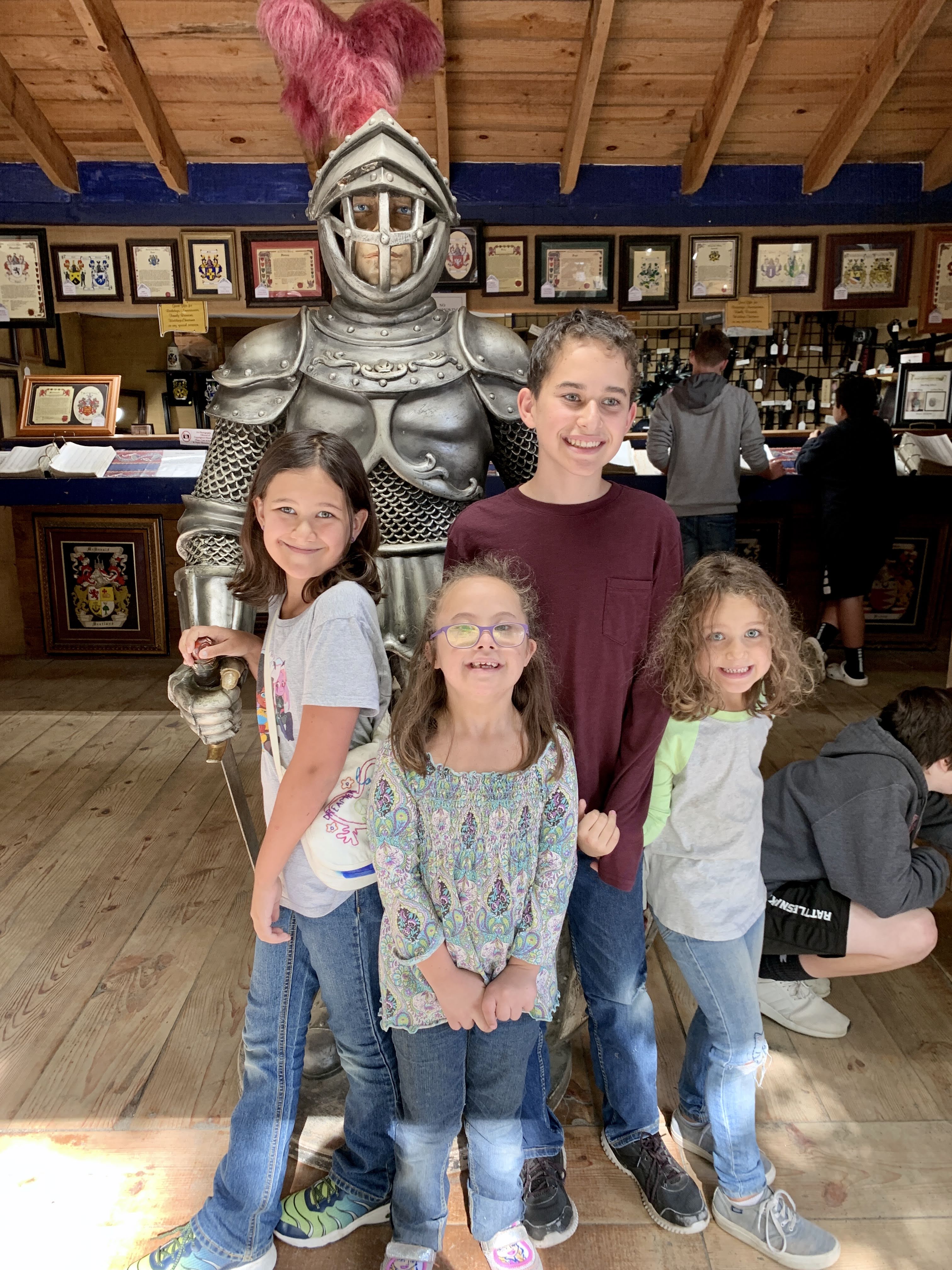 Just a few of the fun photo ops that we took advantage of on our way to where we were actually headed. All three girls desperately needed to go to the dragon hatchery.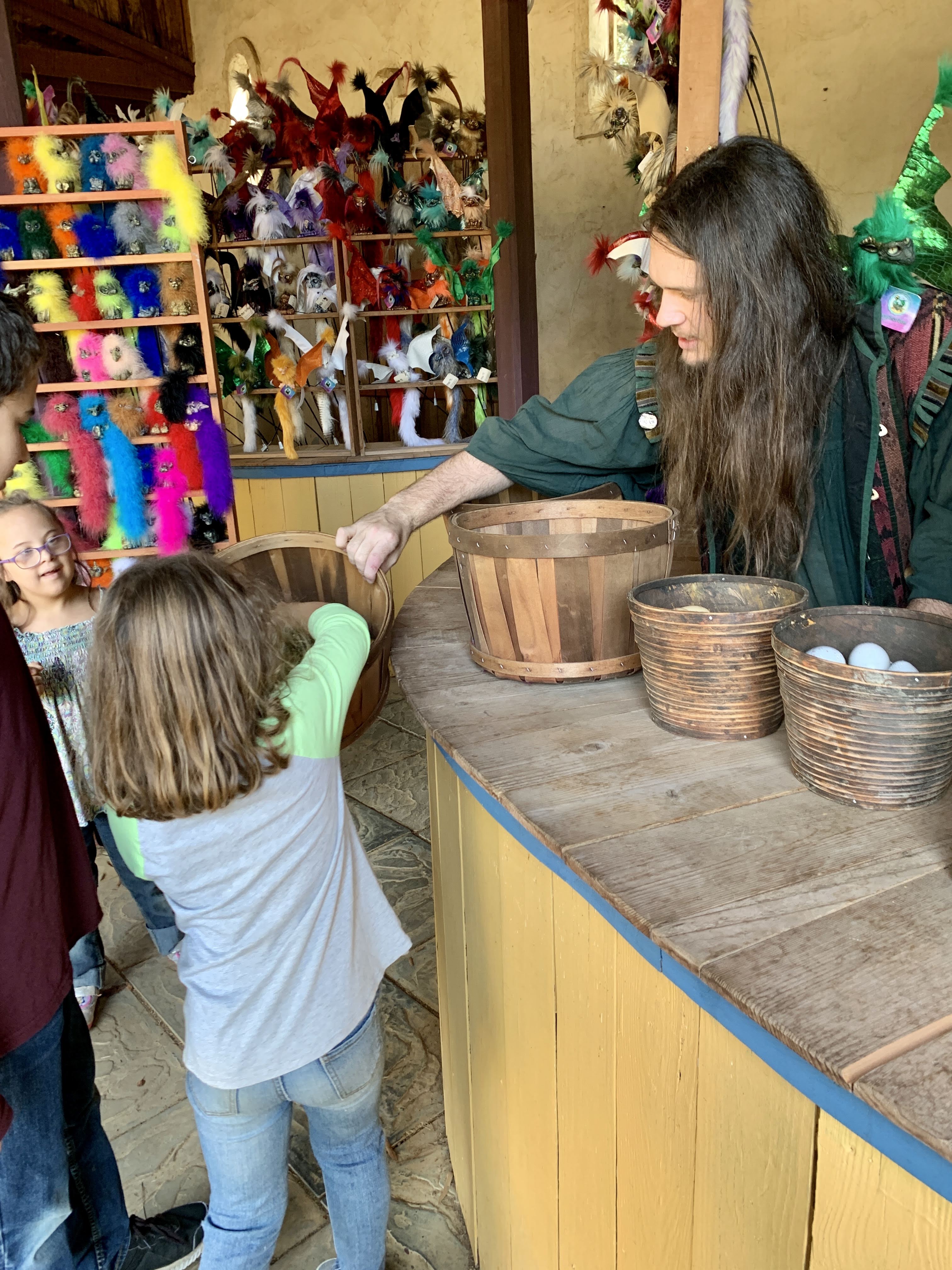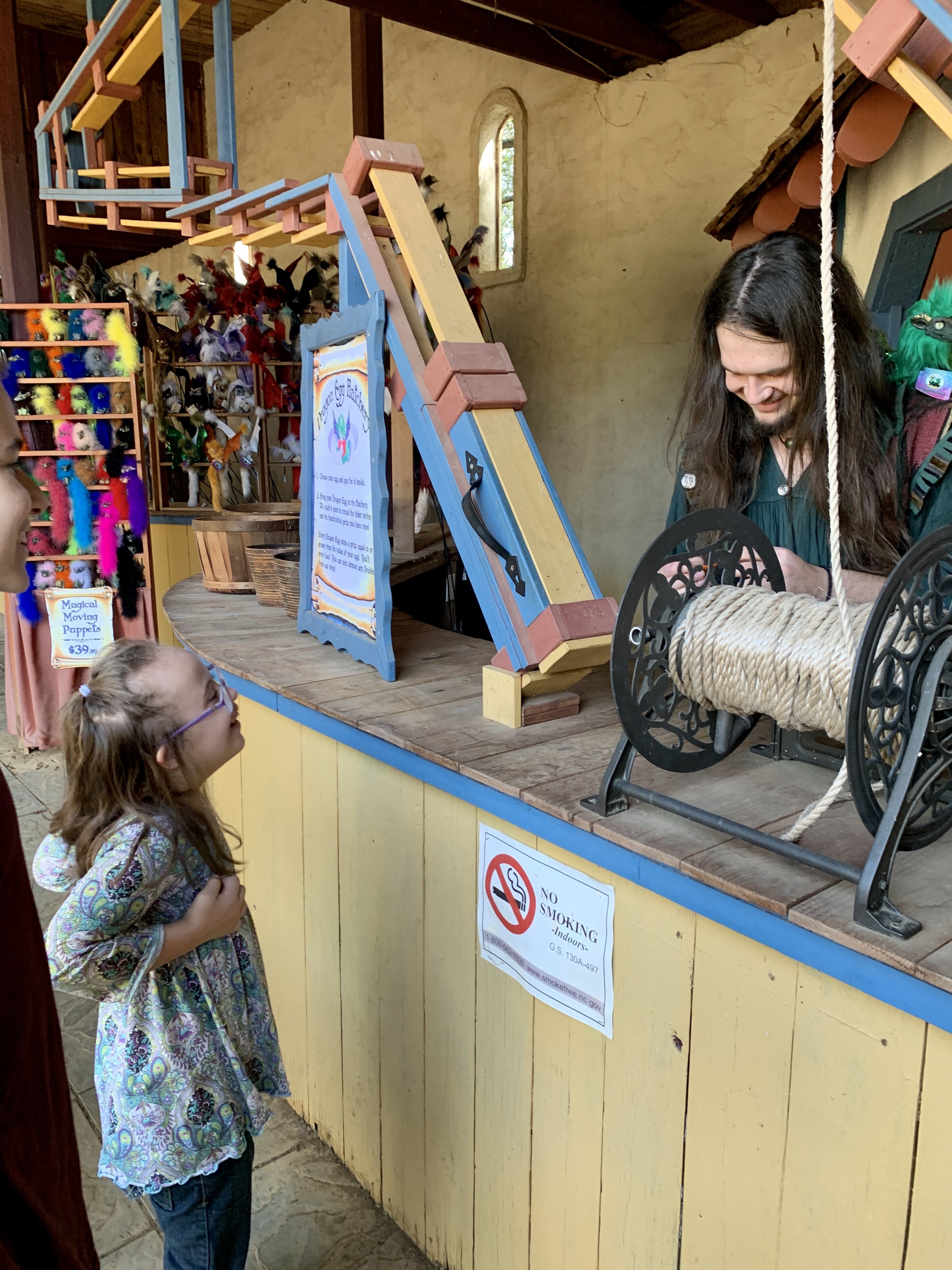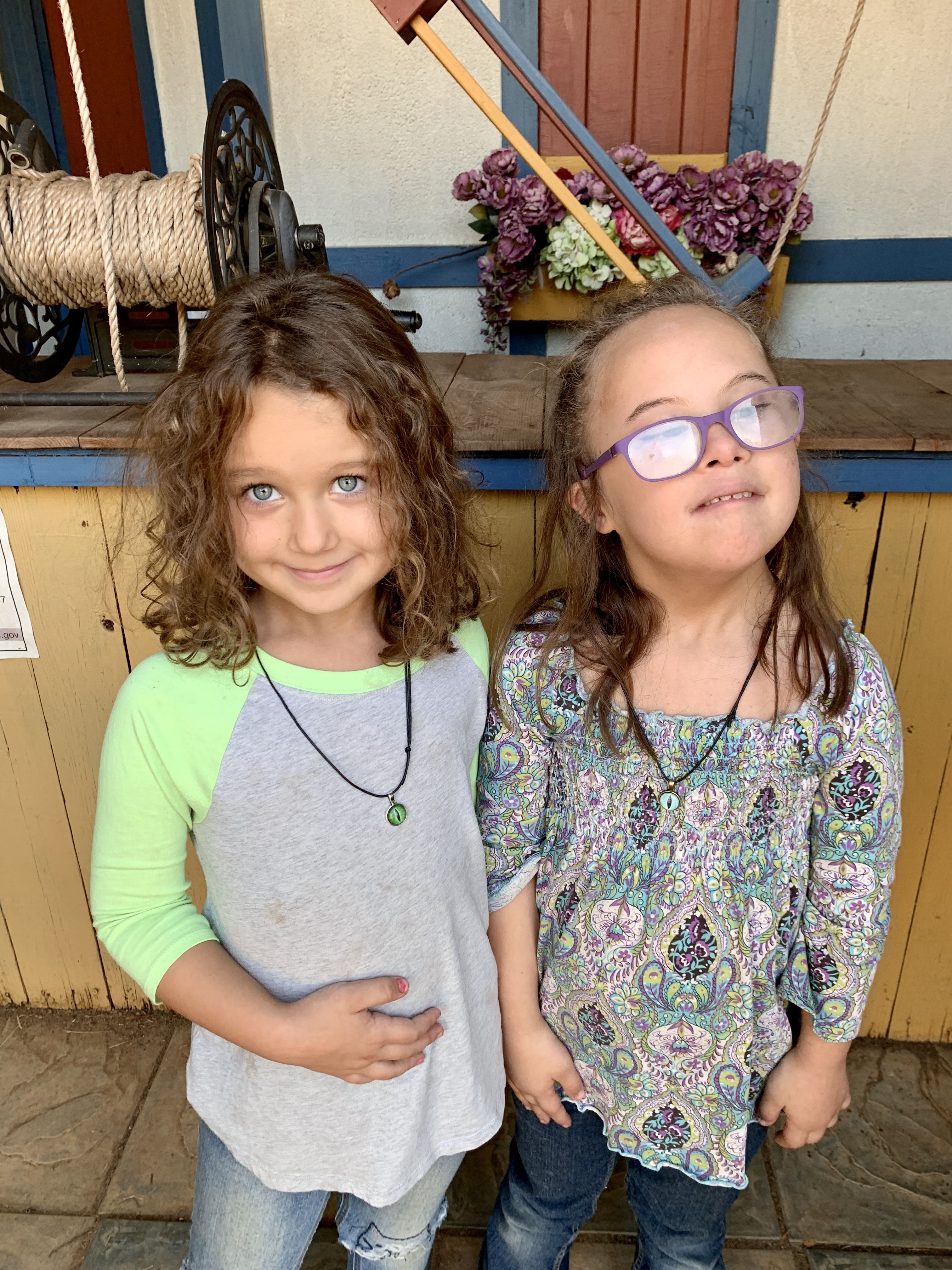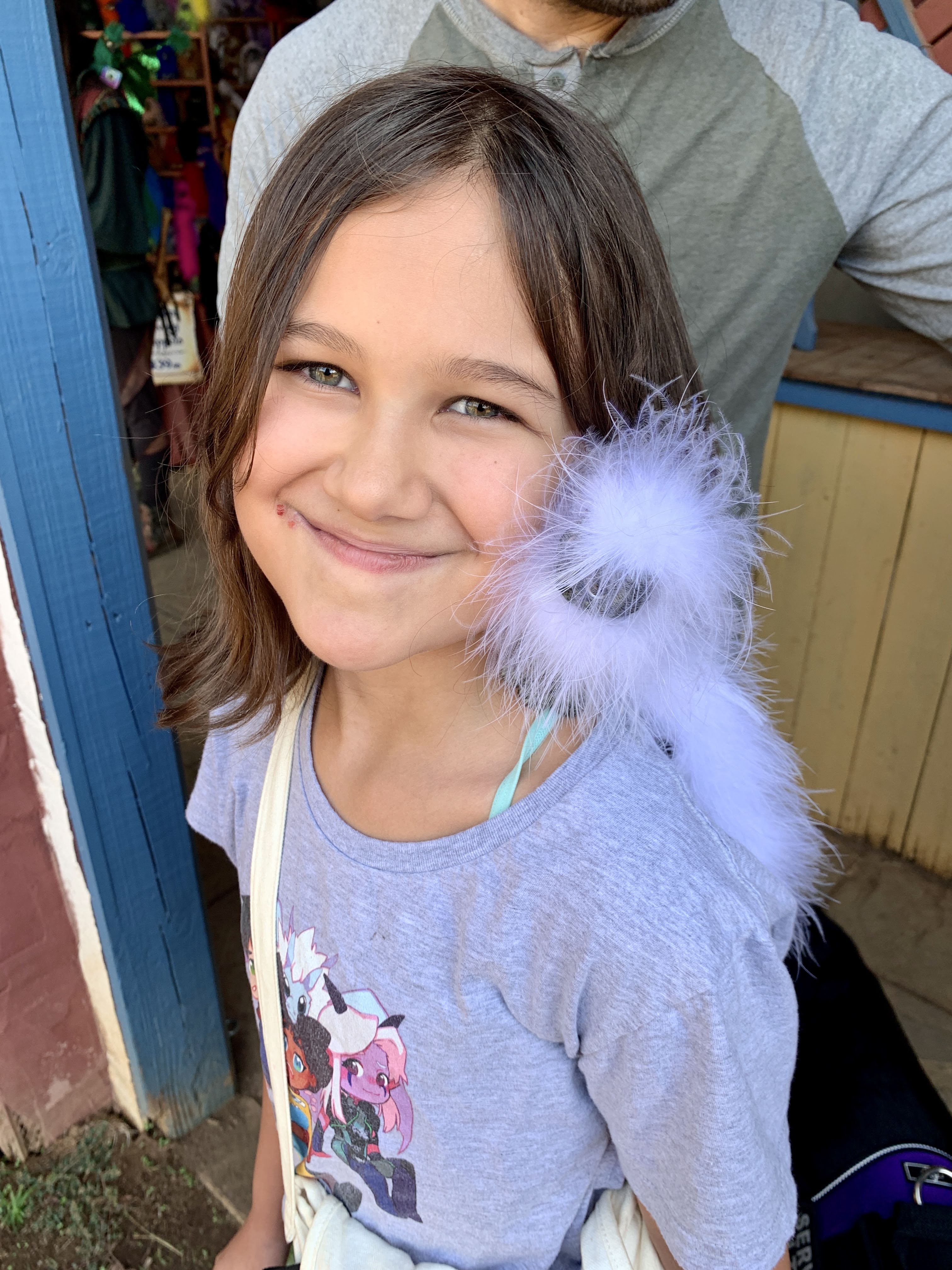 Naomi knew she wanted a drabbit just like the one Garyn won our first year coming here. Garyn's is a bit more deluxe, so Nay opted for a smaller, cheaper model. She brought her own money and knew "Sugar" was meant to come home with us the moment she saw her white fluffyness. Corra and Layna wanted to buy a gold egg. The egg goes in the magic hatching machine then we all chant "Roll ball roll!" and a ball cracks the egg. The hatchery worker (Same guy every year. We really should be on a first name basis) checks to see what prize was won. This year both girls won dragon eye necklaces. The funny thing about this is that the "roll ball roll" chant has made it into our family lexicon because Layna loves it so much…any game that involves dice means we will at some point say "Roll Layna Roll!"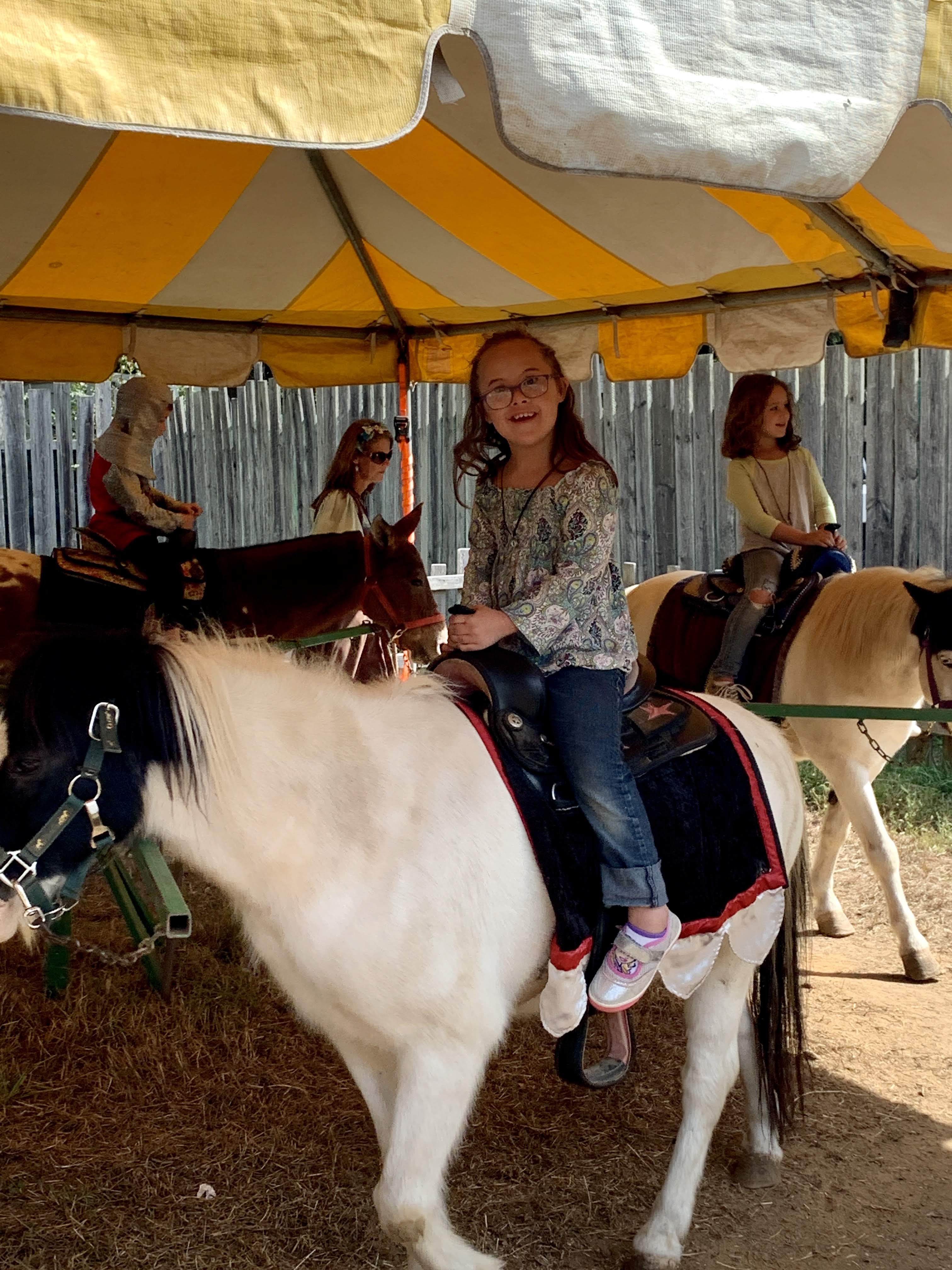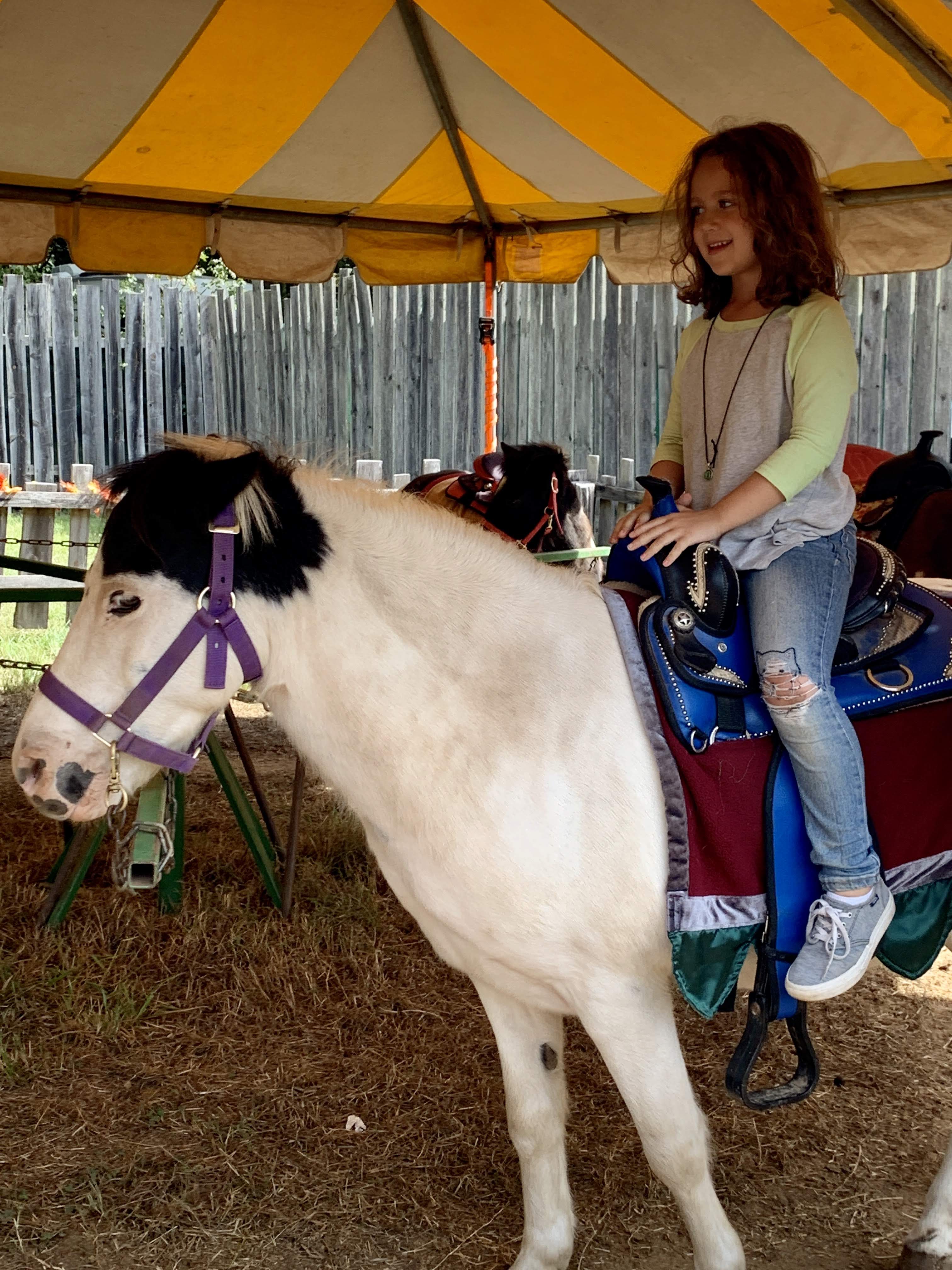 This one I just don't get. My kids ride horses, for reals, every other week. But the last two years my little girls have insisted on riding the ponies at Ren Fair. I take a deep breath and remember that they are making their own decisions on spending money and that's the important thing. Sigh.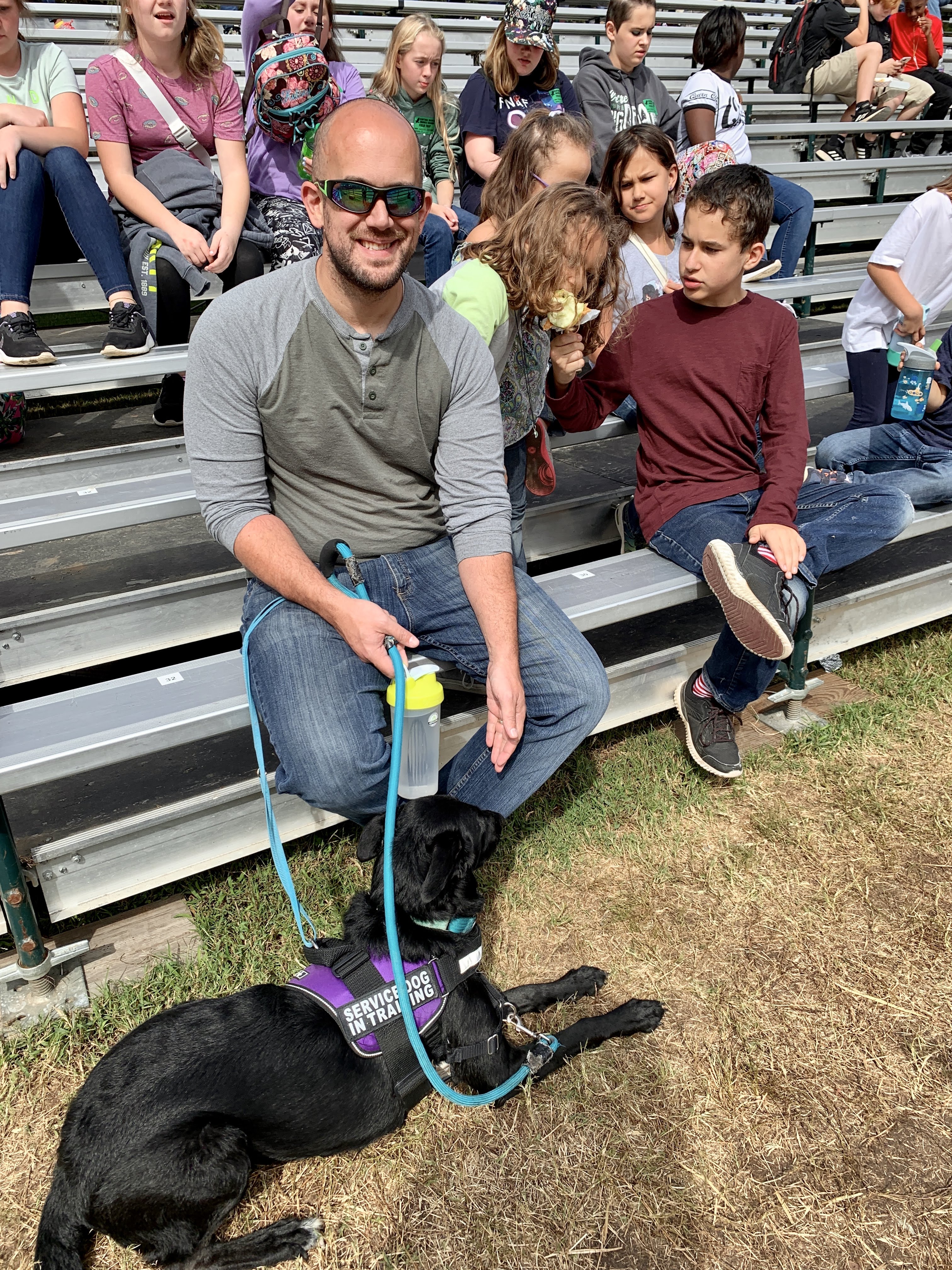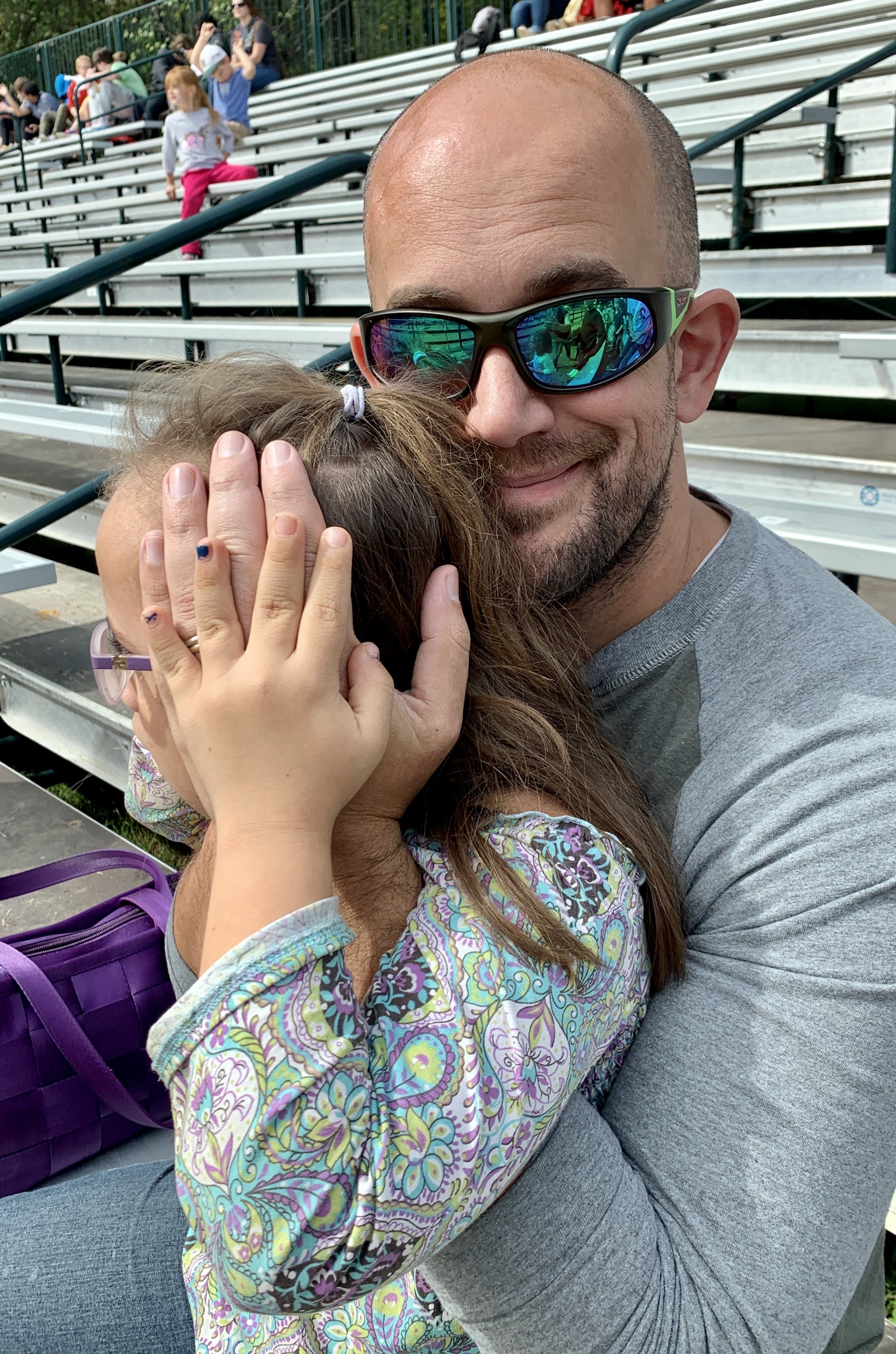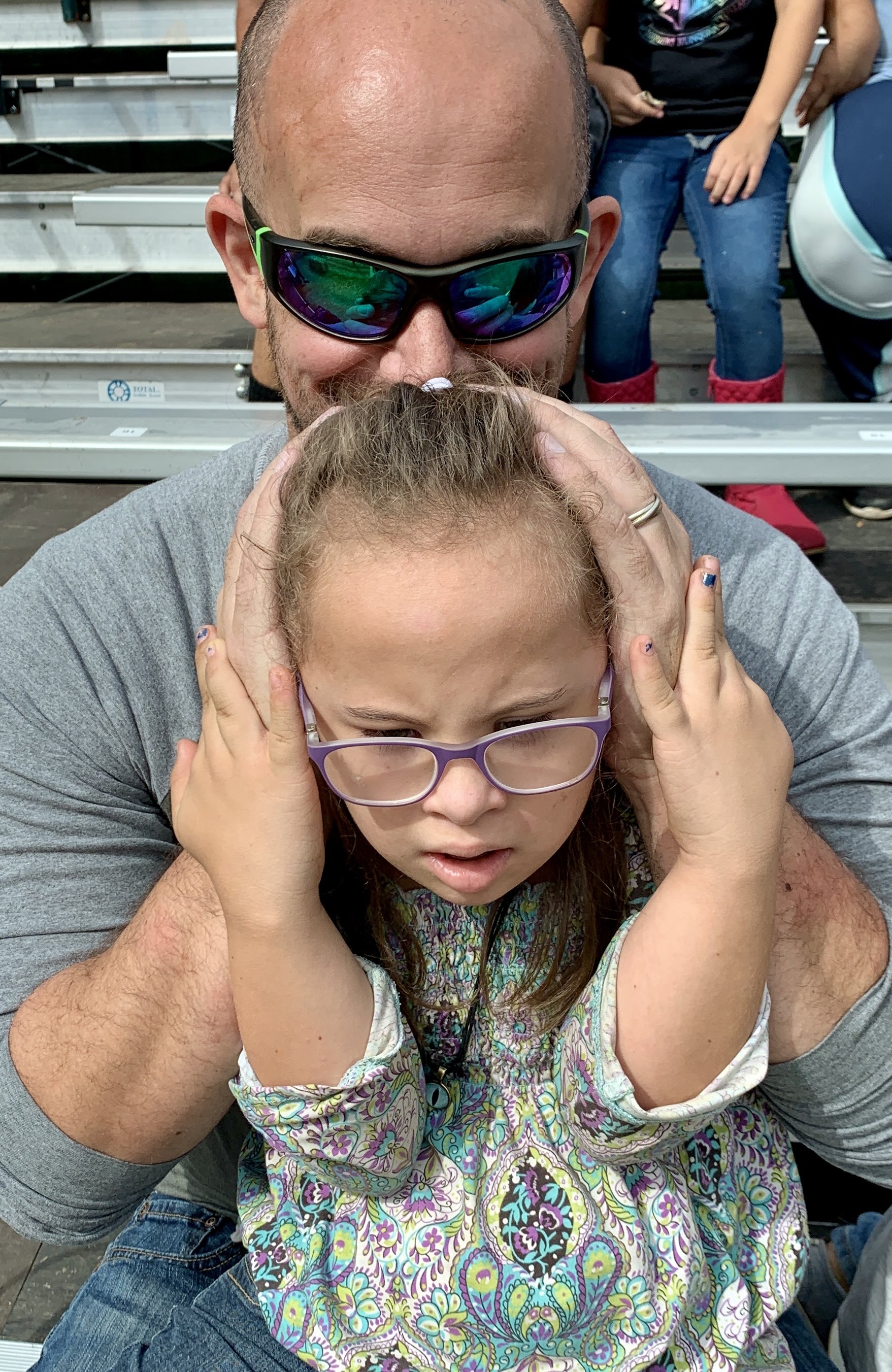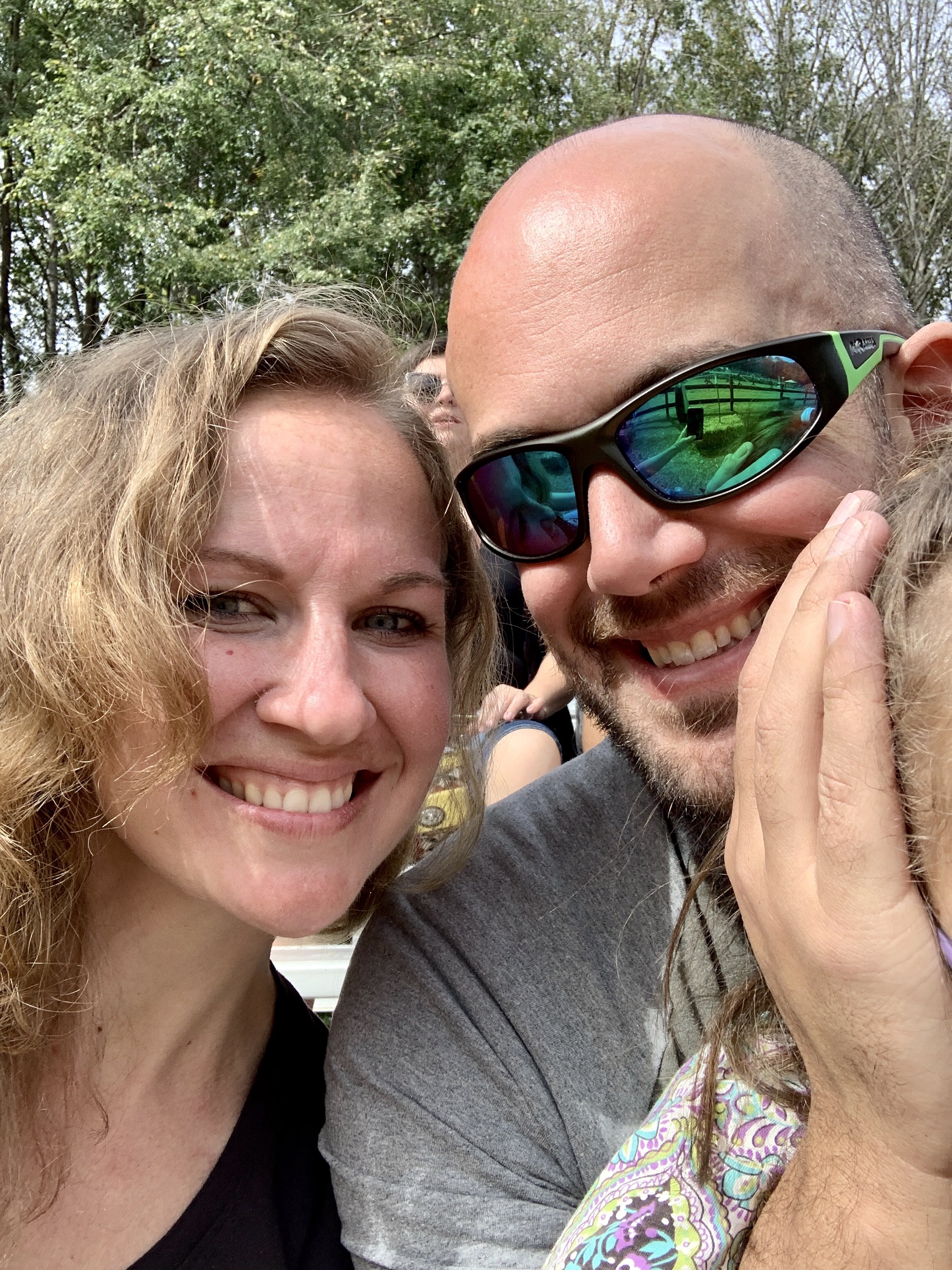 This was my biggest concern for Tatanka…the joust. Last year she was amazing, and I hoped that she'd be just as great this year. She was! She laid there and ignored the hundreds of people walking right by her and then all the noise and horses. She literally just sat between my legs. Overall, I have to say she exceeded my expectations for the whole day. She was a service dog in every respect. Only barking when the kids or I wandered away (which we want her to do), her behavior was spot on. If she can handle Ren Fair, she can do anything.
Layna hates noise. She loves the jousting, just needs special ear protection during the entire event.
Obligatory selfie! Proof that I was there during my kids' childhoods!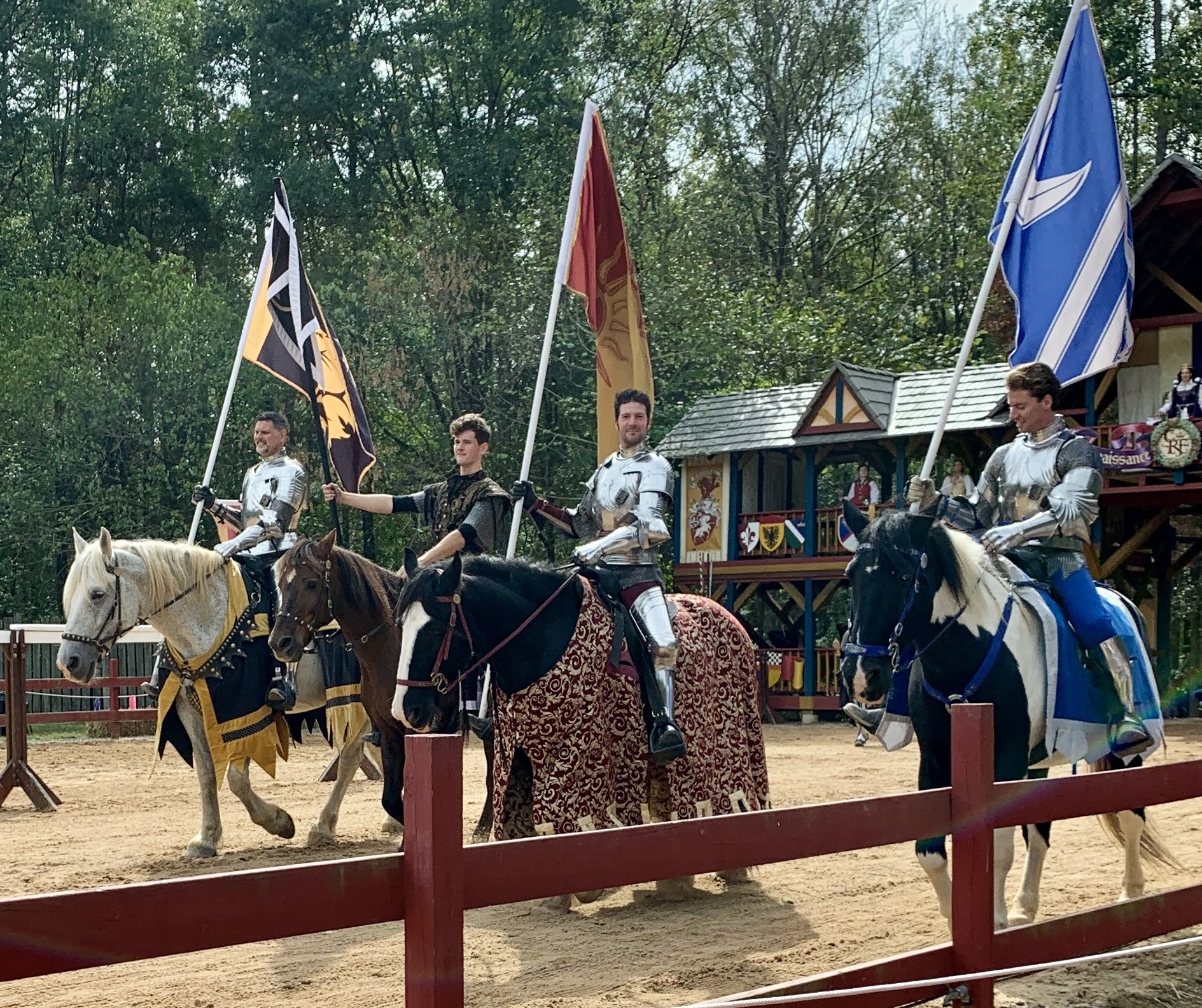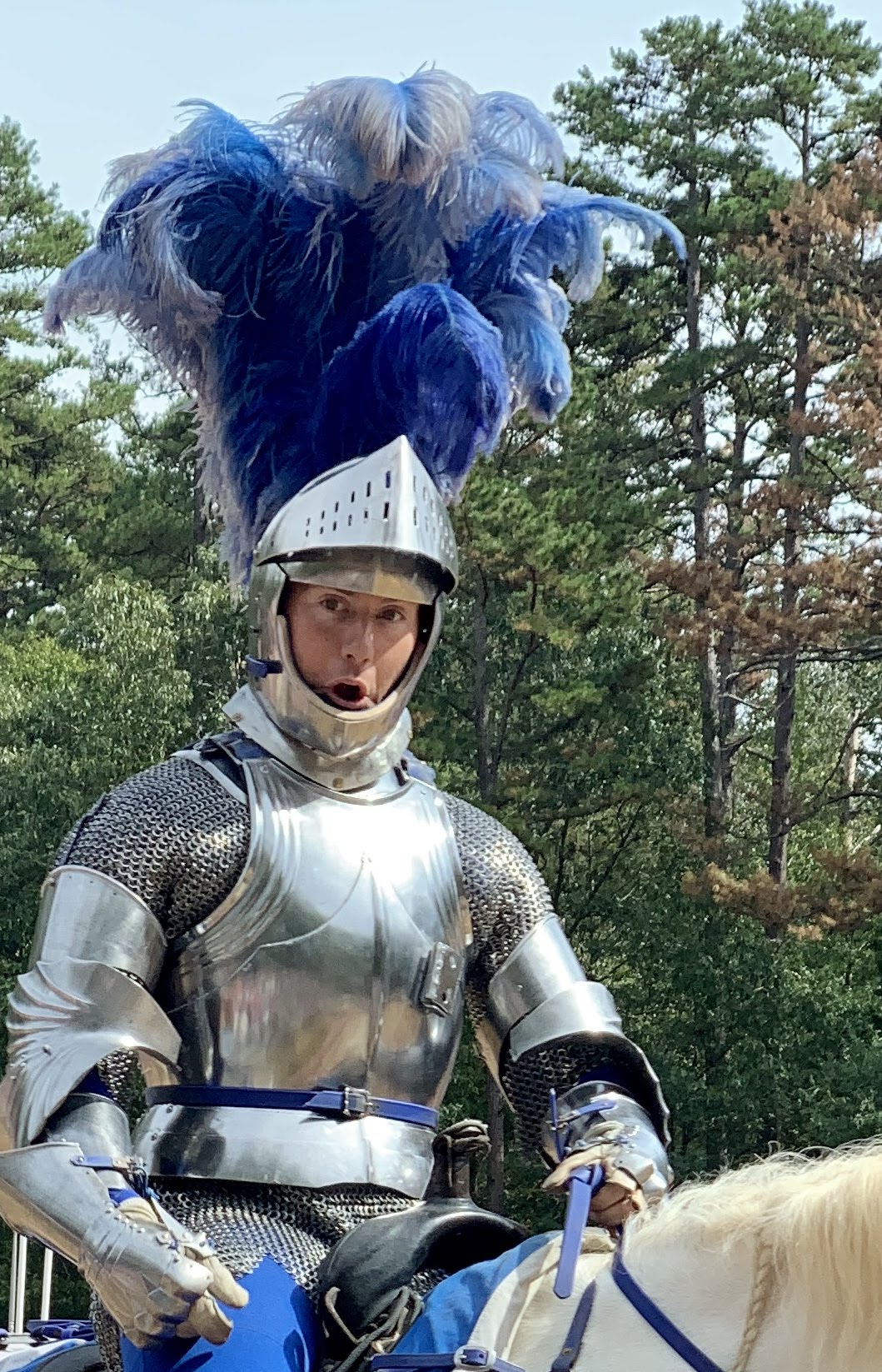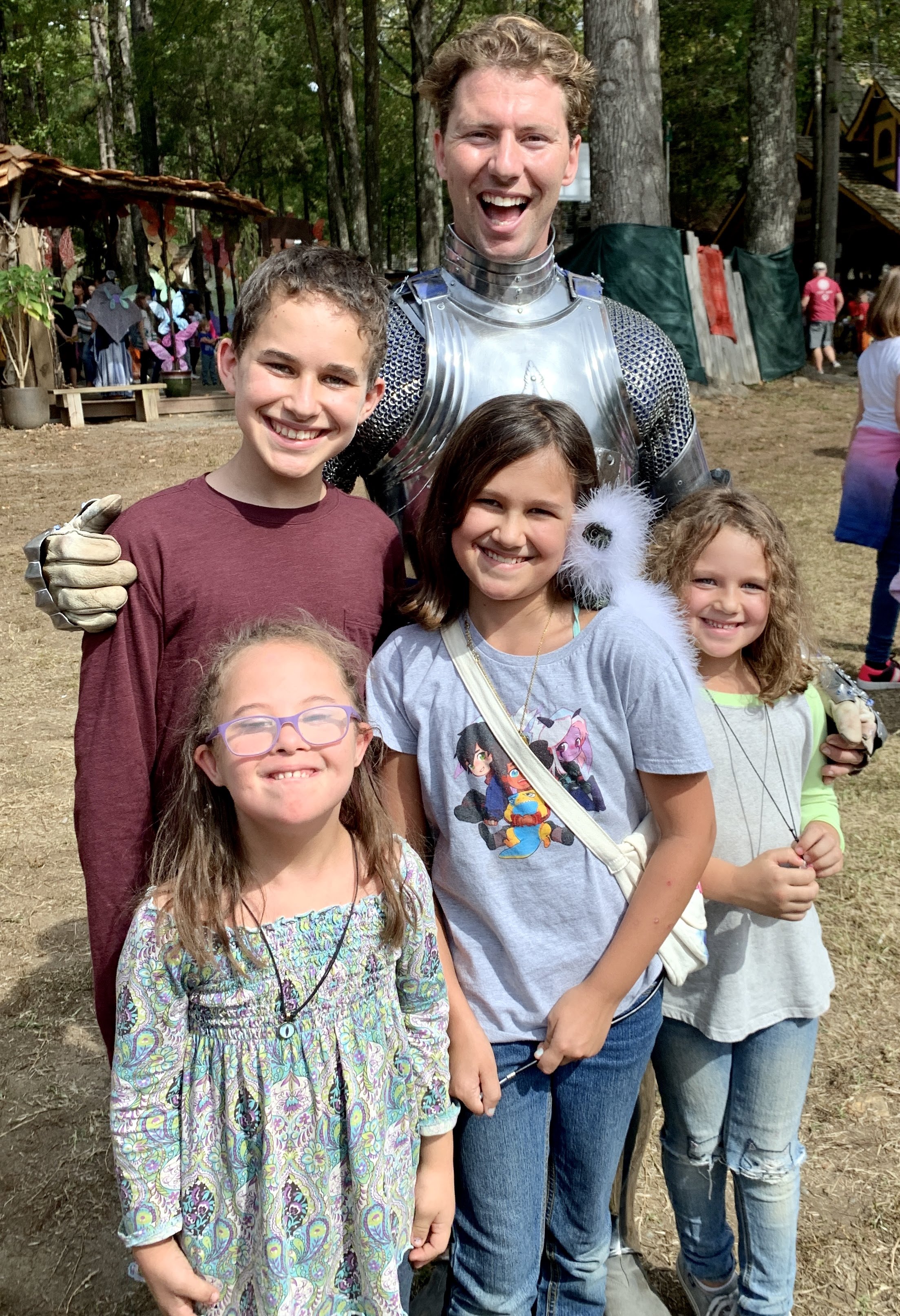 I got some amazing slow motion videos of the action and some day I'll figure our how to embed videos in a blog post. But the jousting is so cool, and since my kids are learning to ride, they especially love looking at the tack and how the knights ride. We cheered for the same knight that we cheered on last year. Since we went to the last bout of the day, the poor guy was loosing his voice, but he was all about pictures. Love this place.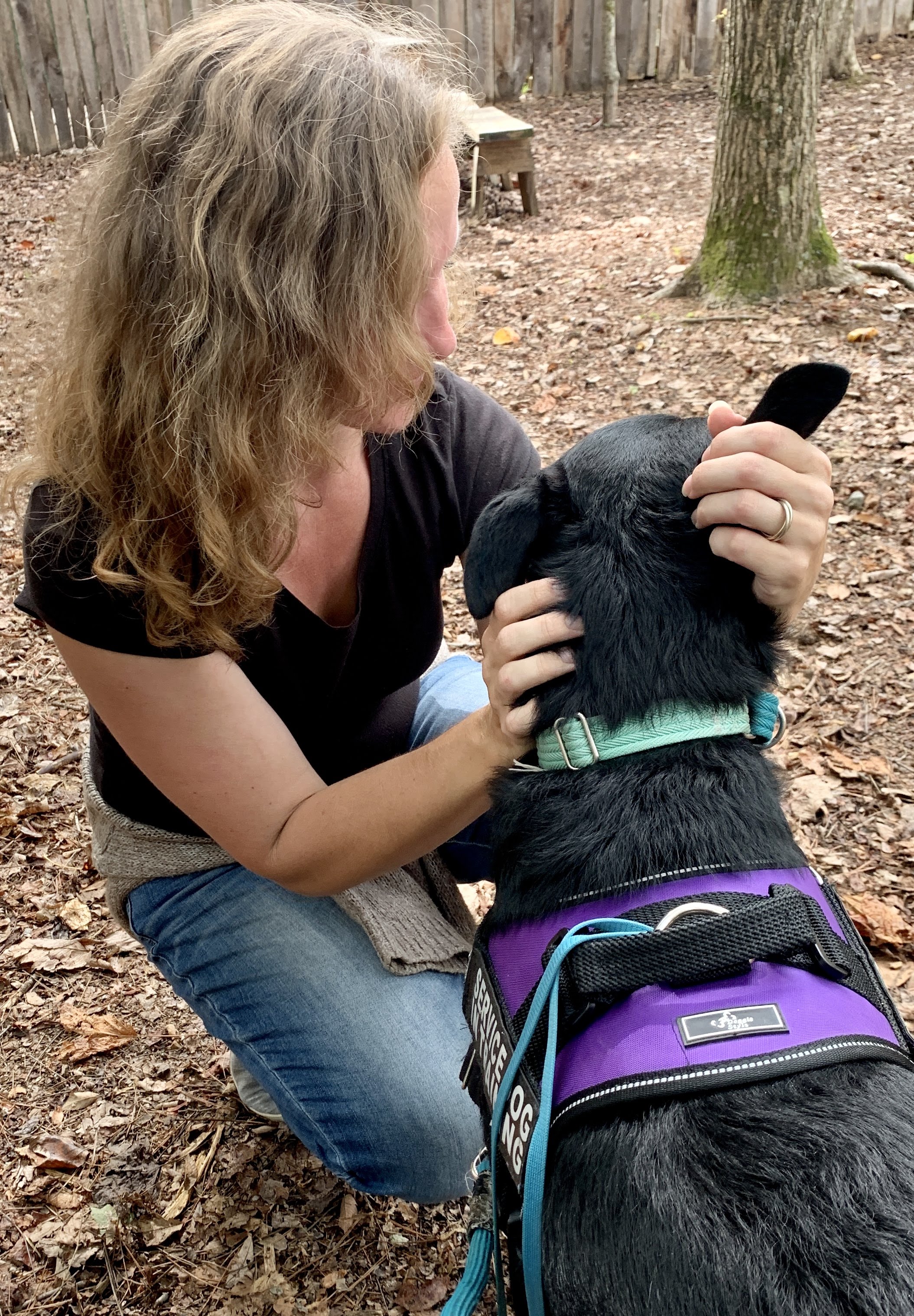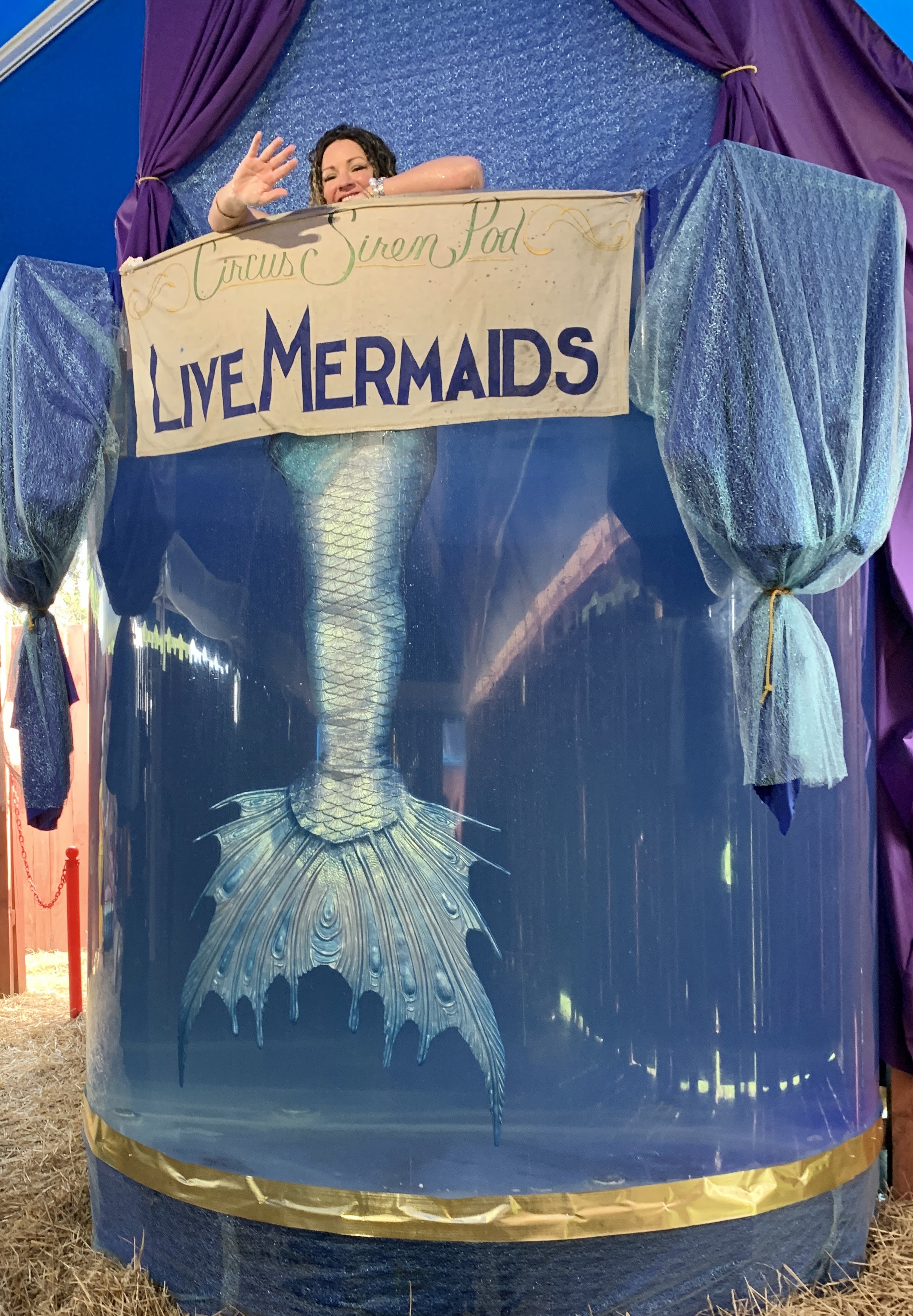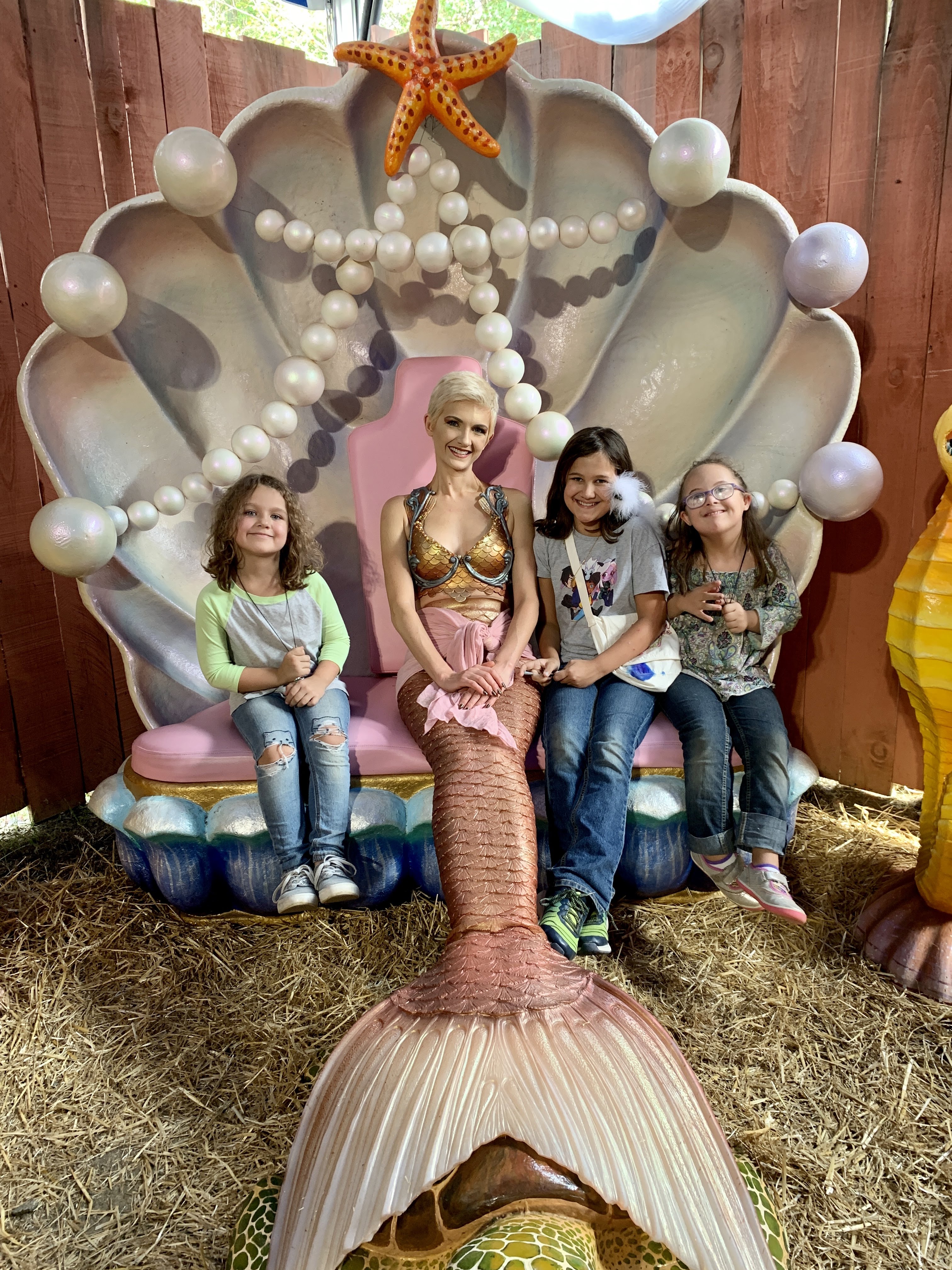 Tatanka took a break with Neil and Garyn at some out of the way picnic tables, while the girls and I dashed to meet some mermaids. Lovely as always, although it's not something I'll ever need to do to feel like my life has been complete.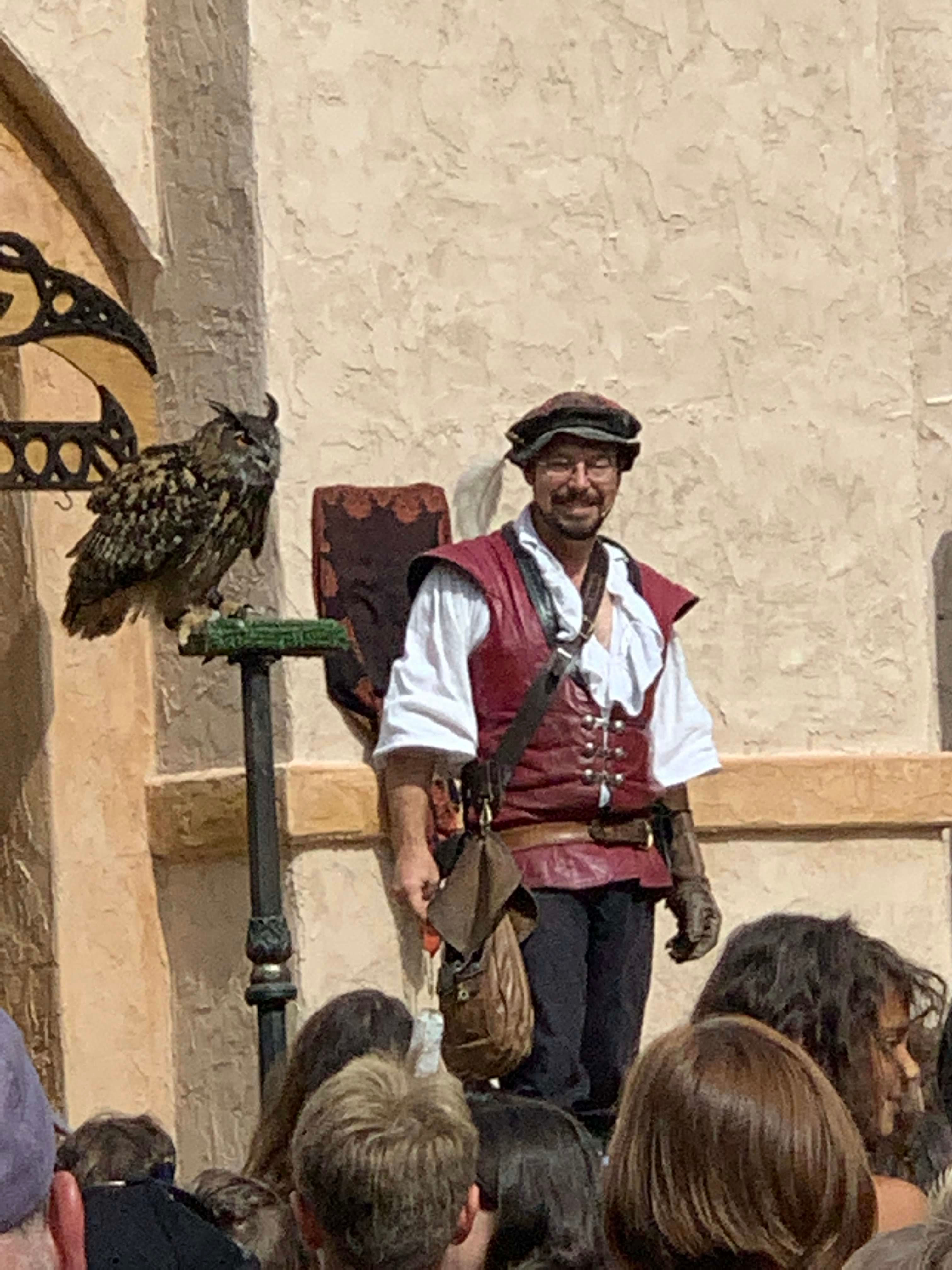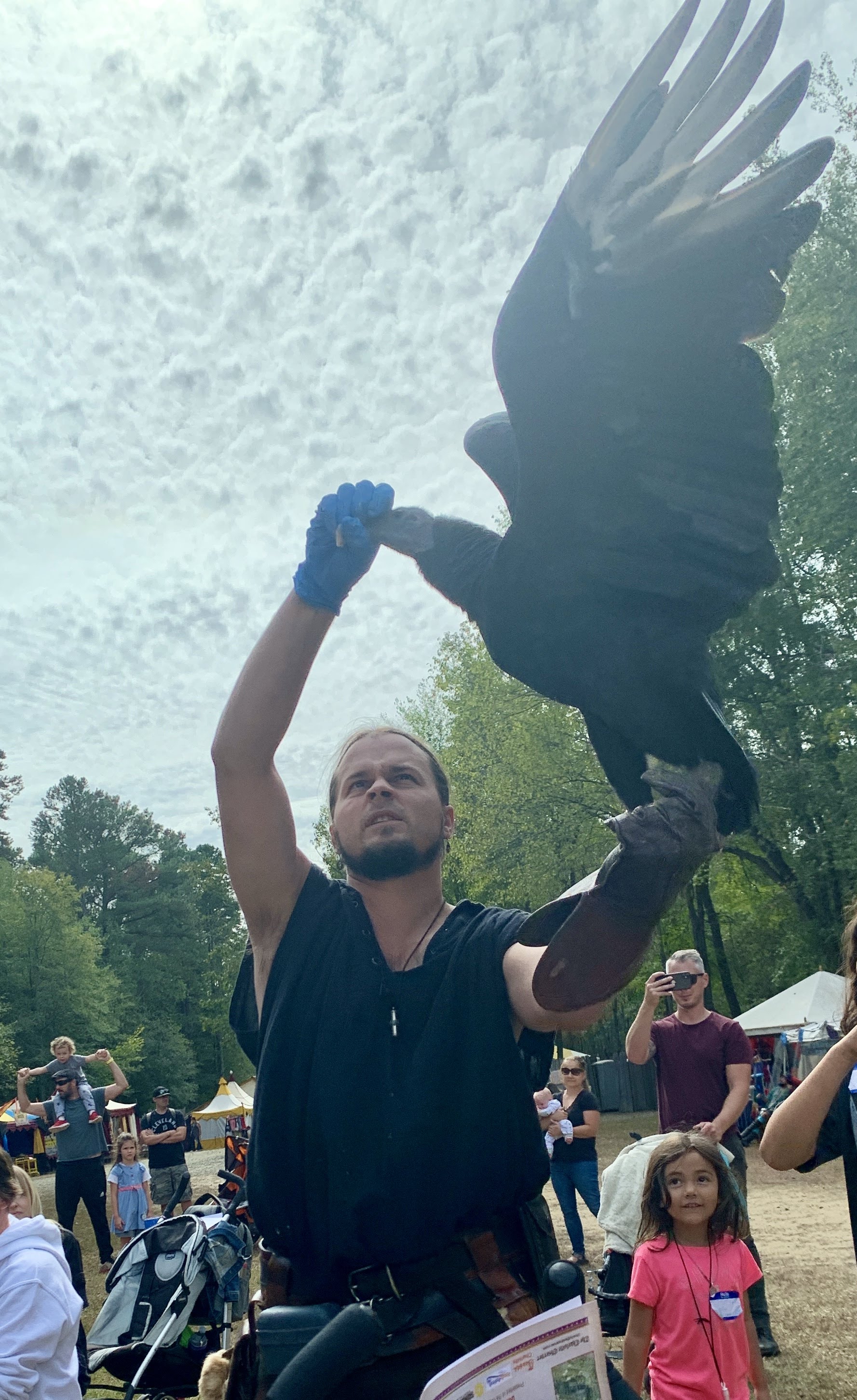 On to the Falconry show. Again since it was the last show of the day, everyone was a bit tired. This owl was pretty stubborn about returning to the main trainers glove when called. But Romeo the owl had nothing on Ziggy the vulture. She was on the ground everywhere looking for food and after a long day of performing was simply not interested in behaving. It was hilarious. It's the same guys every year and we know the lines by heart, but we love these birds and have so much fun watching them be beautiful.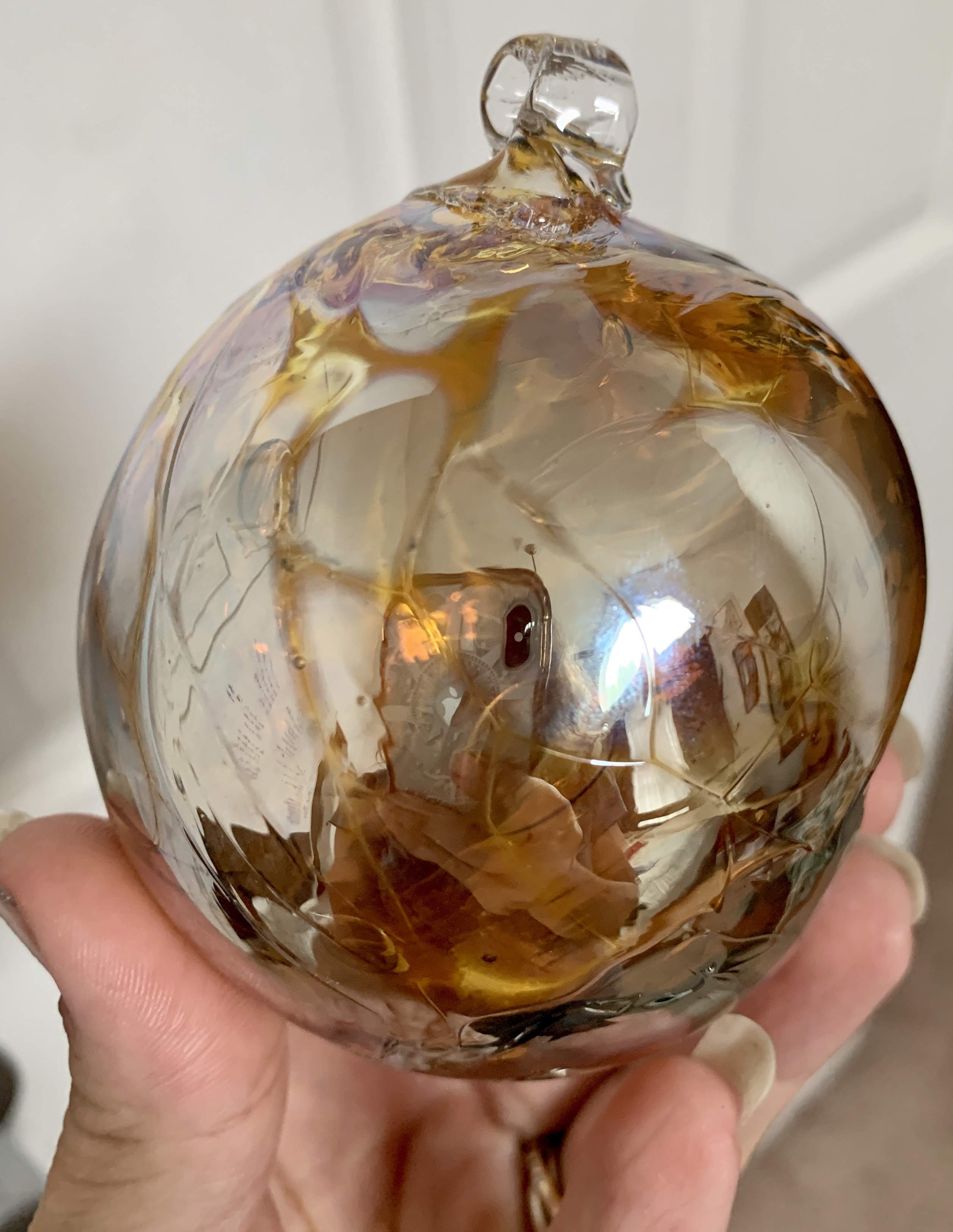 We kind of ran out of time to take in demonstrations this year, which will be remedied next year for sure. So we missed the cranky old glass blower and the blacksmiths. Oh well. I still managed to snag a super cool ornament for my collection. By the time my munchkins are grown I figure our Christmas tree will have a respectable level of glass bling. We've got another 13 years at least. Who am I kidding? Me, Neil, and any kid who is home and wants to go will keep going to Ren Fair as long as it's still happening. I could totally get a dedicated Christmas tree to show off my collection!