This time last fall, my resident farm elf (Corra) and I planted garlic cloves. When I tried this before in Las Vegas, it was an epic crash and burn. This year however, in early June we had a bumper crop of alien-esque tendrils about four feet tall that hinted at beauty beneath the soil. We were right.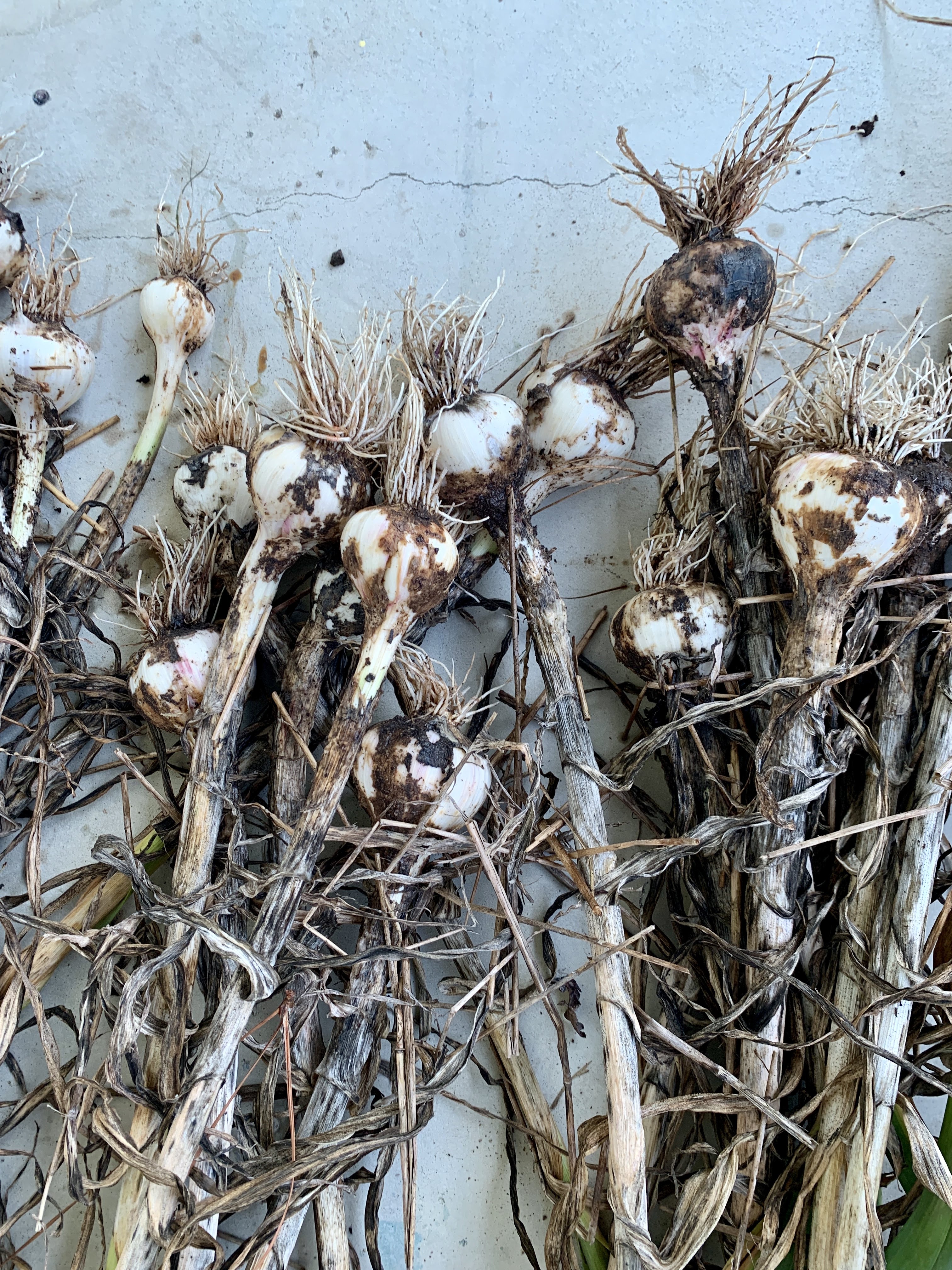 There are a few steps to go from harvested dirty cloves on the end of super long green stalks to yummy in your tummy. Here's what you do…
Leave them in a huge and ugly pile on your porch until you get around to cutting off the stems and justify it by saying they need to "dry out." It's mostly true.
Cut off the stems and feel immense guilt about not being able to bring yourself to do something clever with them like making garlic scape pesto. Once your significant other talks some sense into you, chuck them and turn your attention to the actual thing you wanted.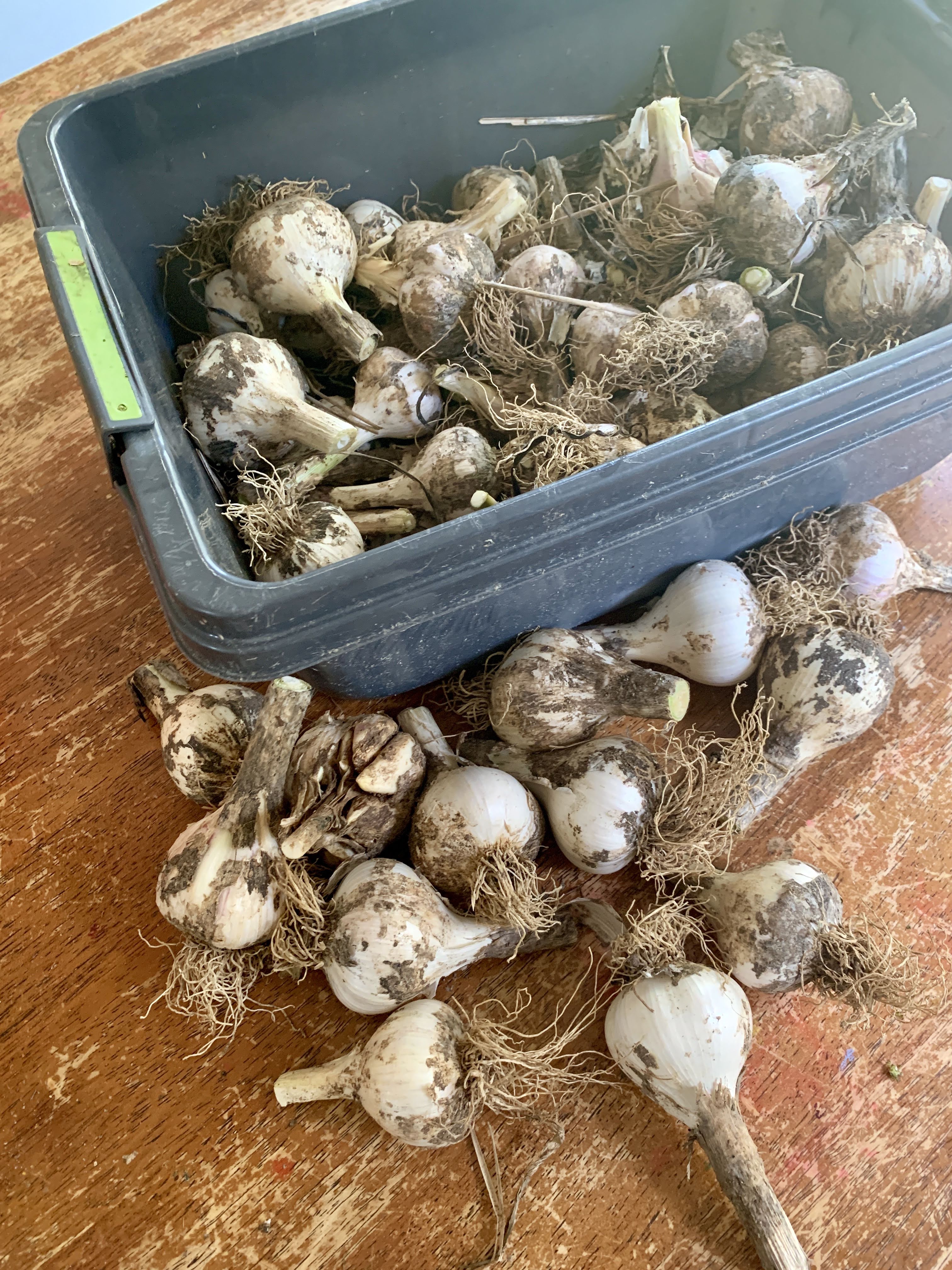 Wash them. They were in dirt, after all. Then survey your options, of which you have many.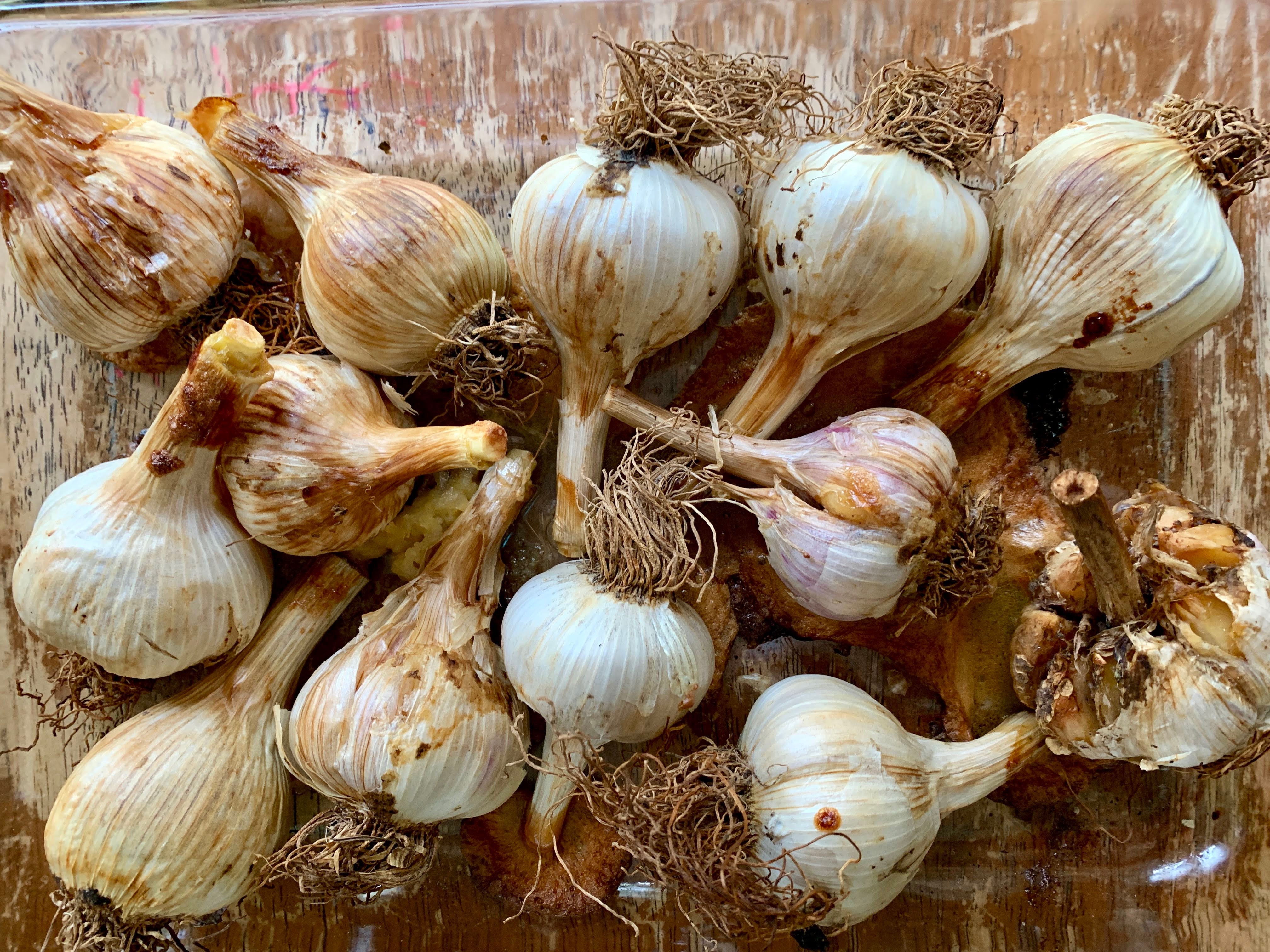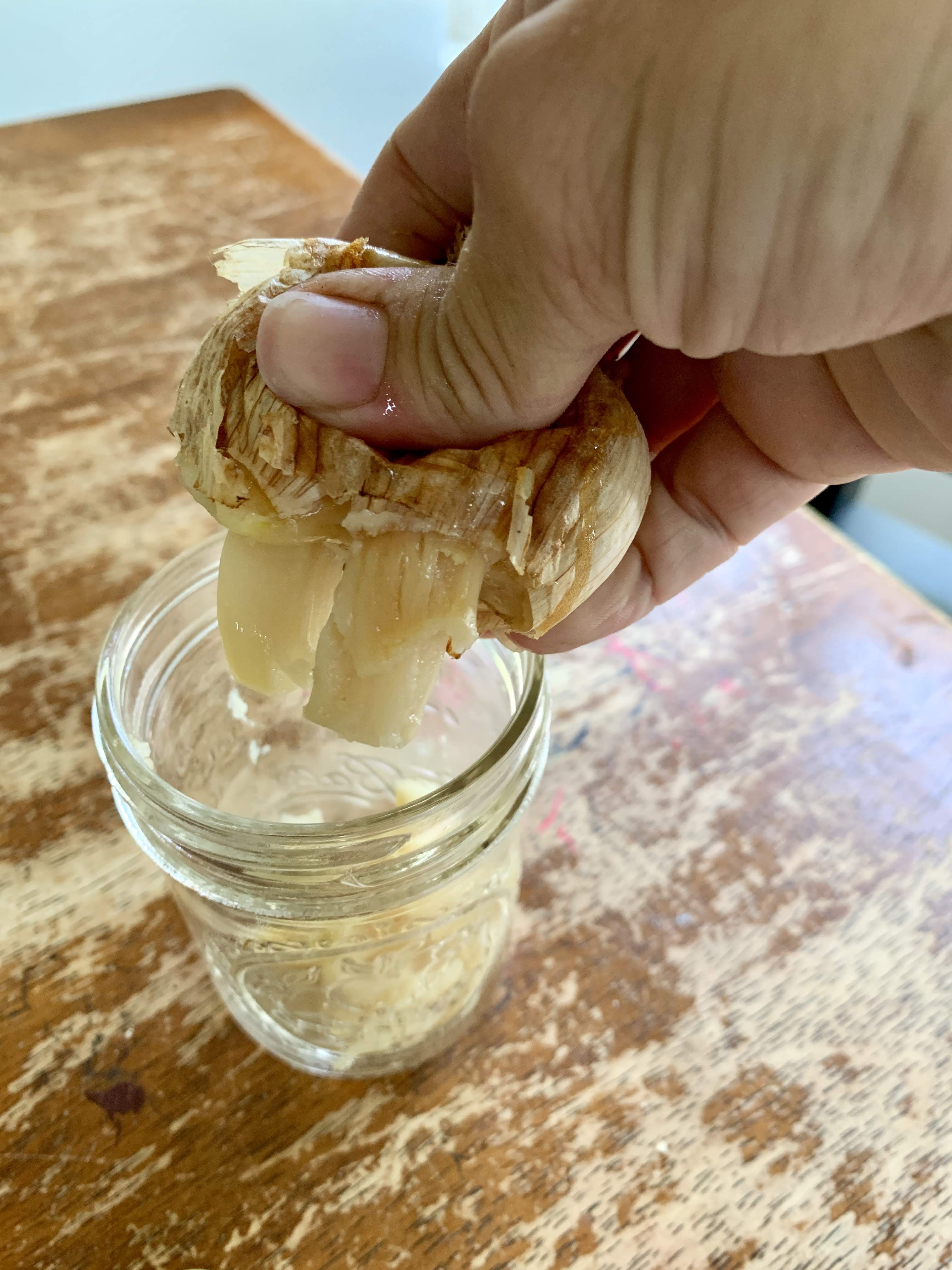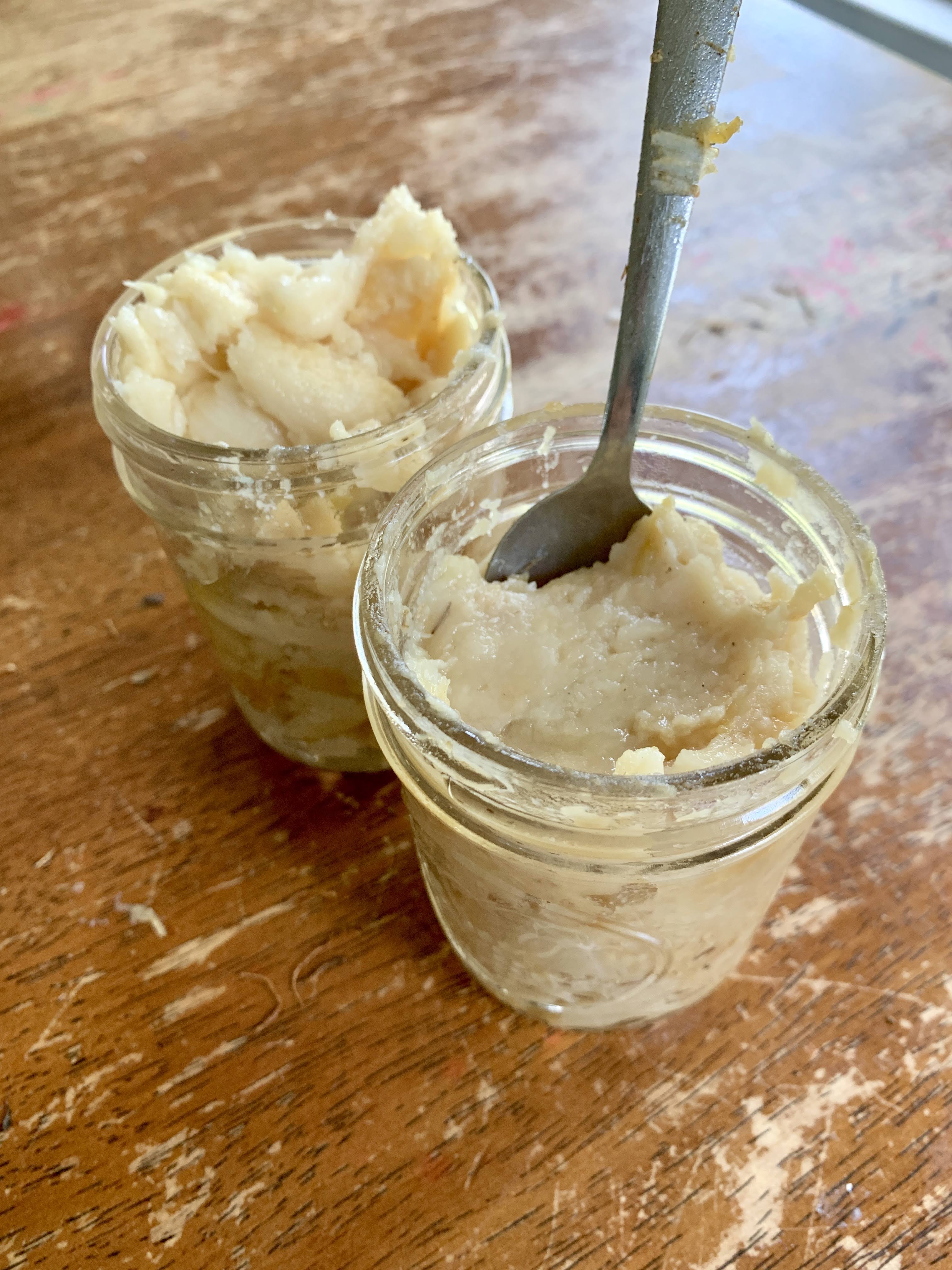 My favorite was a new discovery thanks to the internet. The cloves are roasted whole. Then you cut off the root end and squish out the succulent sweetened garlic goo into a jar and pop them into the freezer. The natural oils keep the garlic just soft enough that you can scoop spoonfulls into whatever you are making or just eat it straight like me. Fist bump to culinary freaks everywhere.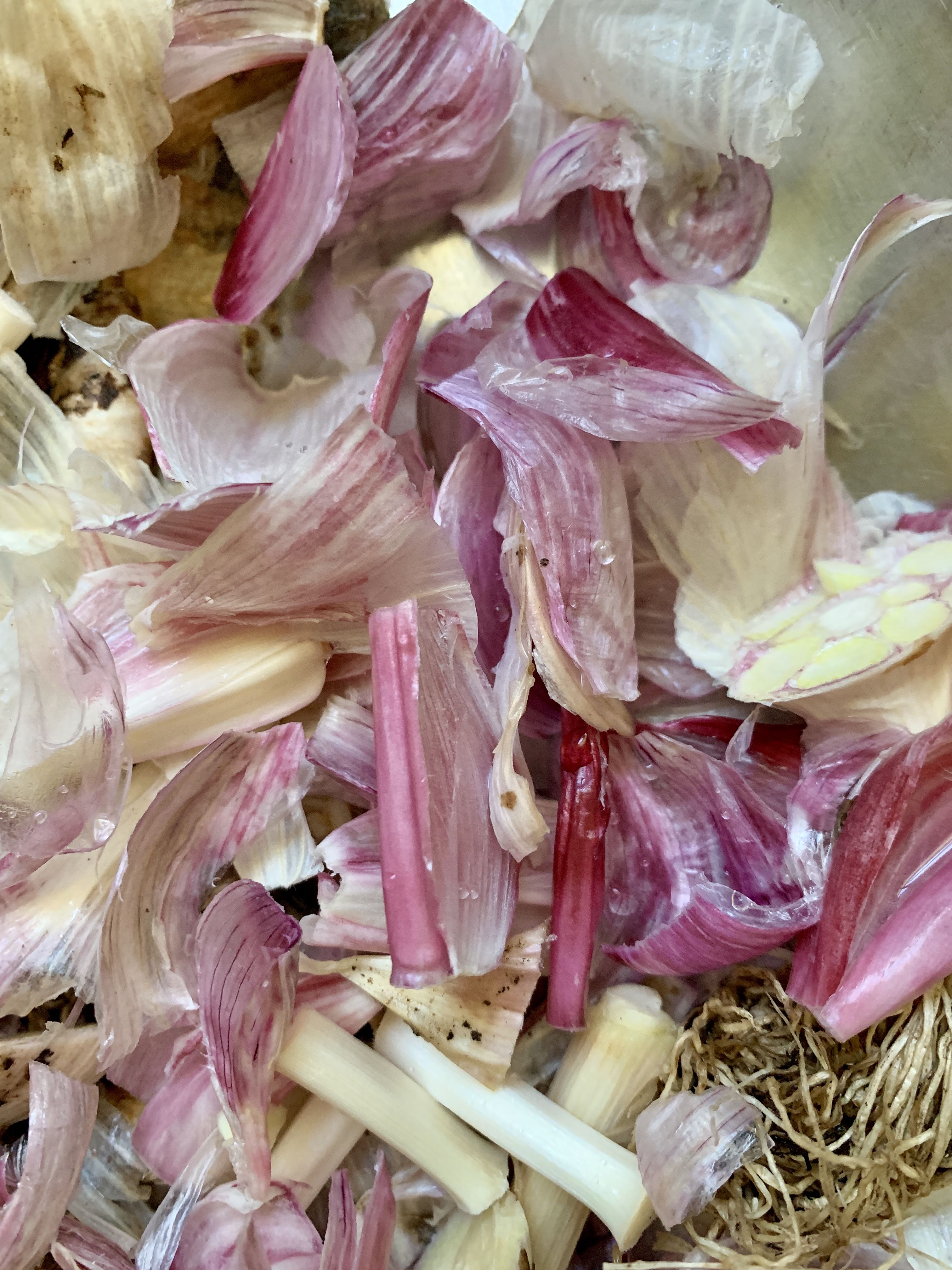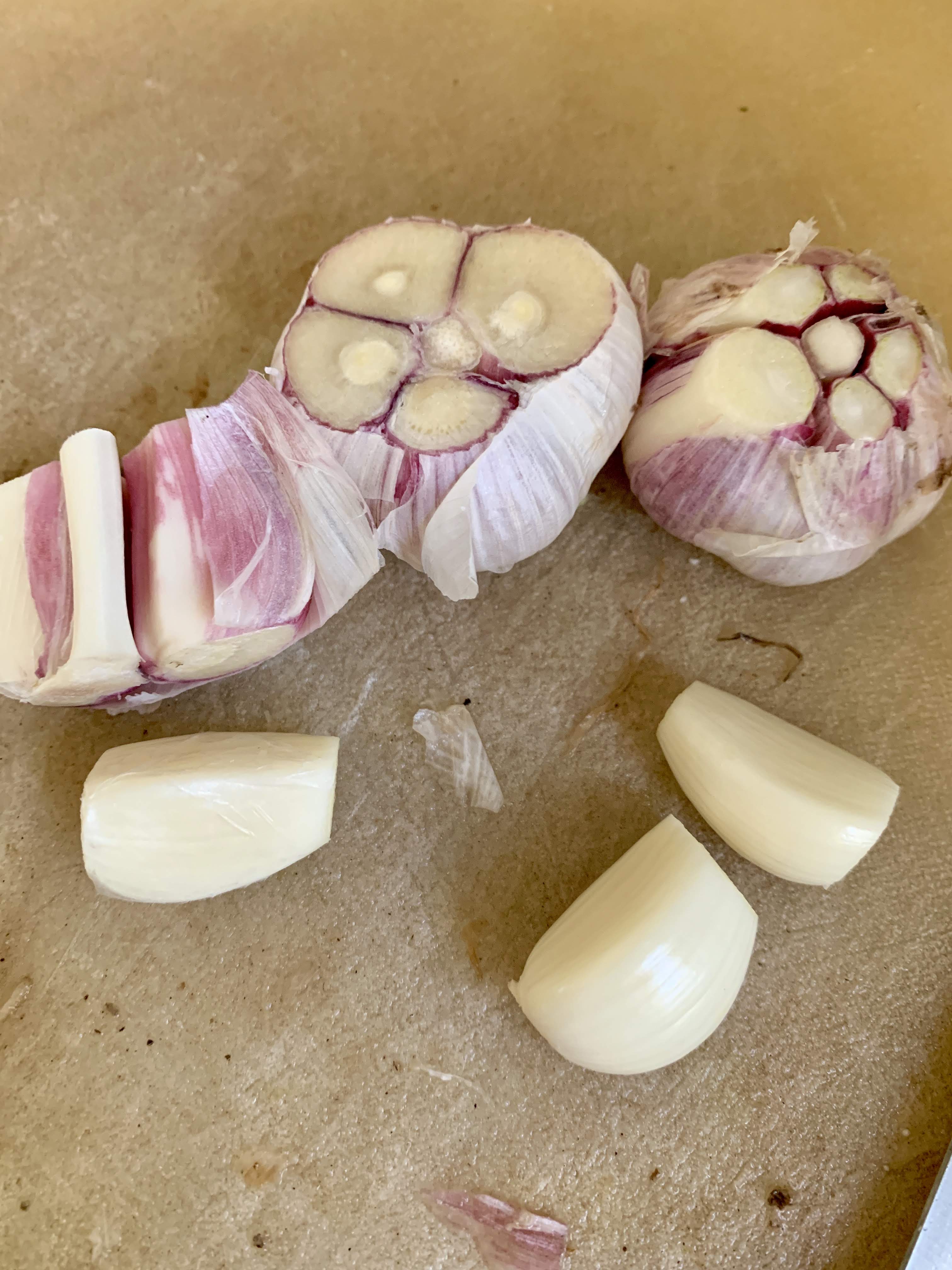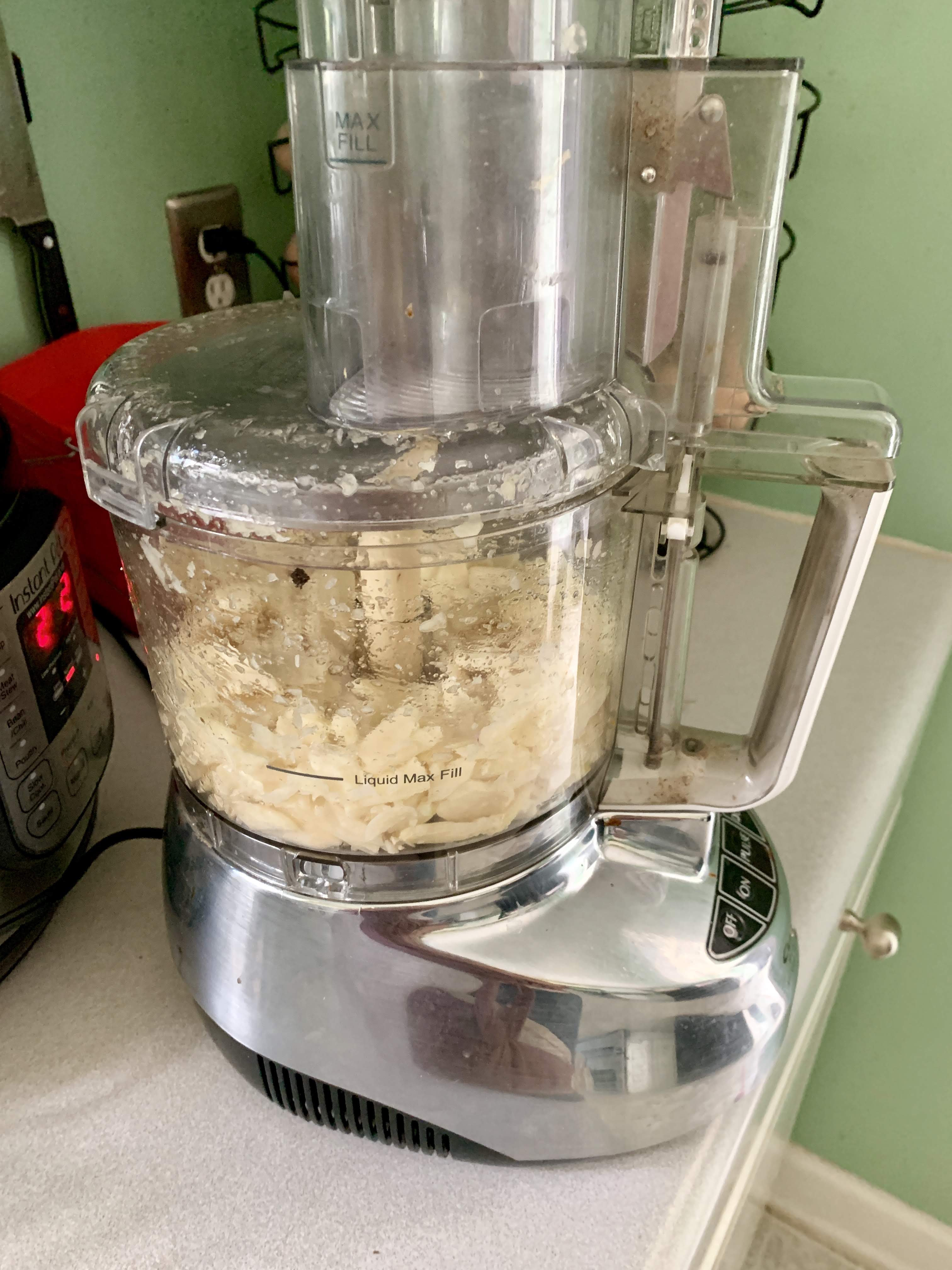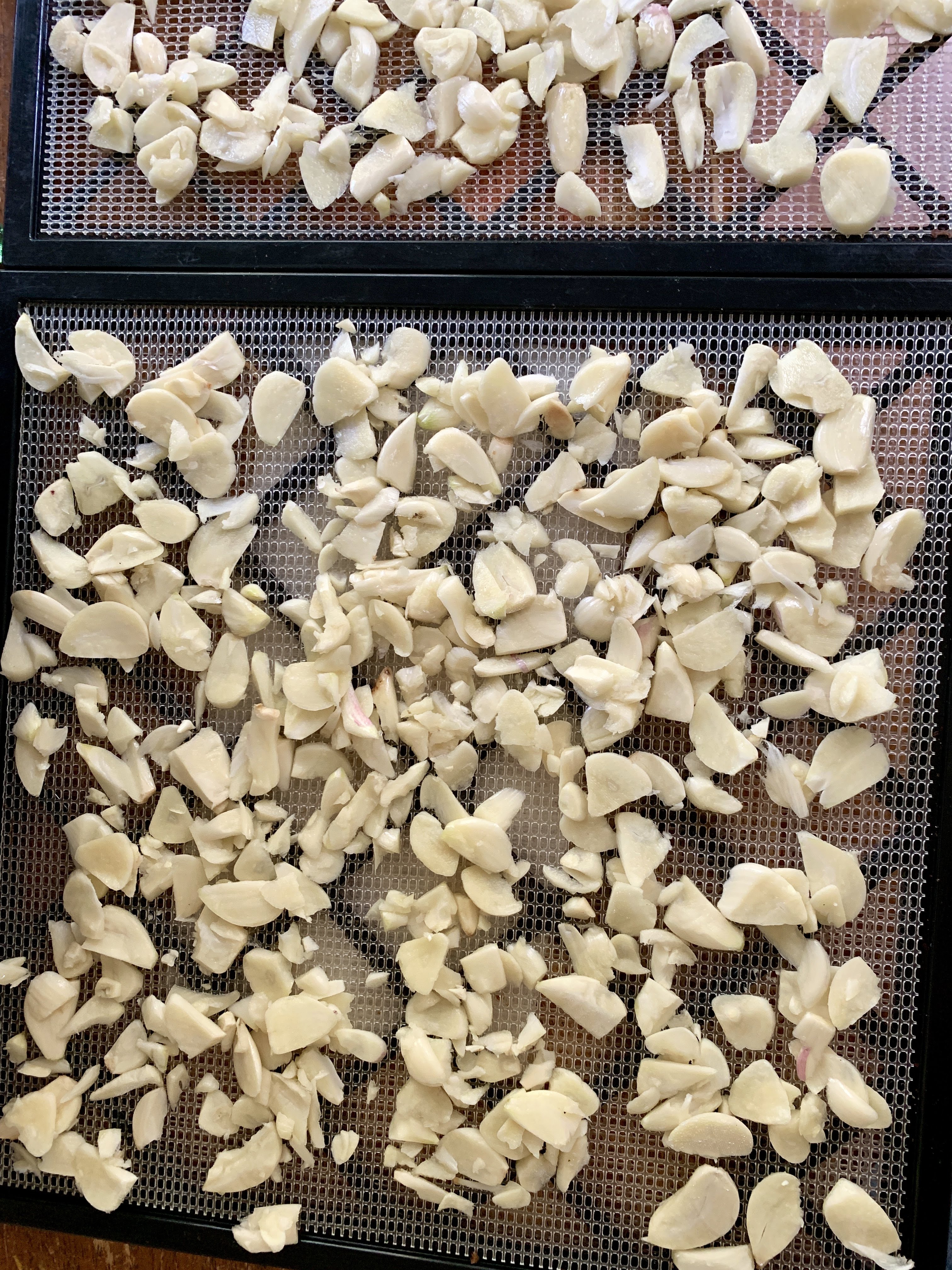 This option is more work up front, but yields a different and very versatile end product that will be highlighted in my Christmas gifts to family. Peel, slice, dehydrate. The result chips can be crunched up and thrown in stuff or you can use it to infuse olive oil. Using dehydrated garlic means the oil is much less likely to go rancid. So I'm giving adorable bottles of fancy olive oil infused with garlic and rosemary, both from my garden. Did I mention the fancy?
I also have a bag of washed whole cloves in my fridge that I'm working my way through. Garlic was super fun and I'm planning on planting another whole patch next fall for harvest in early summer 2021. Farming is a long term proposition, man.