My mom has cancer. It really sucks. Not only does she have cancer, but it's one of those scary rare ones where the prognosis isn't great. So there's that.
Luckily, there is also cake. Triple devil's food cake with chocolate Swiss meringue buttercream frosting (my new all time favorite, no contest) with crushed starlight mints and dark chocolate ganache. Nothing can be completely hopeless when such things as this cake exists.
We found out about mom's new health development the end of June. Sitting in the doctors' office, I whipped out my phone to look up "leomyo sarcoma" when the doc said what the scan and radiology reports said was happening. Sigh. The internet was not a great first step. I should have taken the time to just process "cancer." Aggressive and Metastasized didn't help any. Not long after, Neil got to hold me through my first meltdown as the reality of it all hit me hard. It still hits me hard, but I'm getting better with time.
Mom is settling into the new normal with her usual grace and sense of humor. You should read her thoughts on the fact that her urologist has missed his true calling as an artist. I almost peed my pants laughing (pun absolutely intended). But early on in the Chemo process, I got to go visit the cancer lounge and document what all goes on.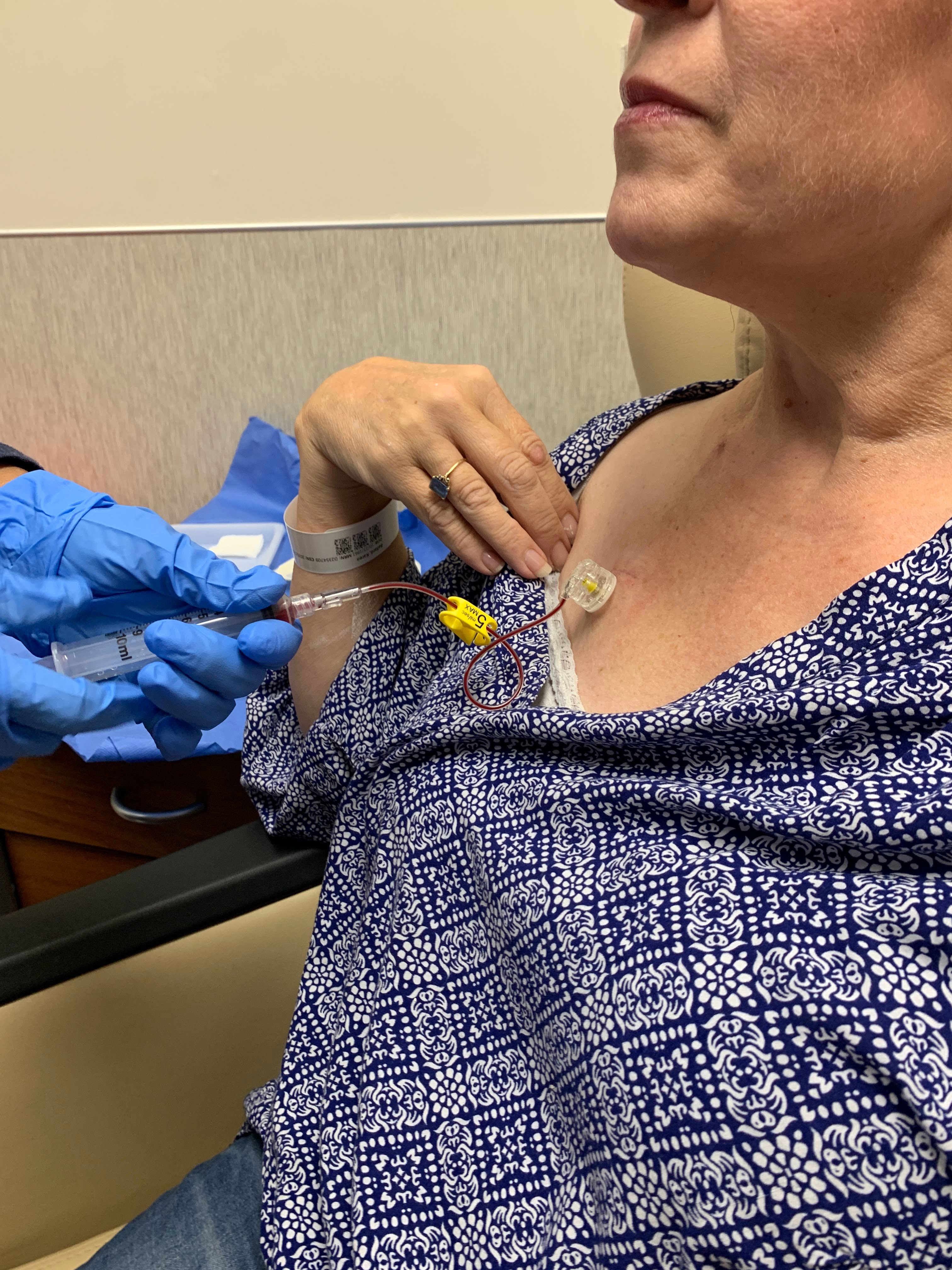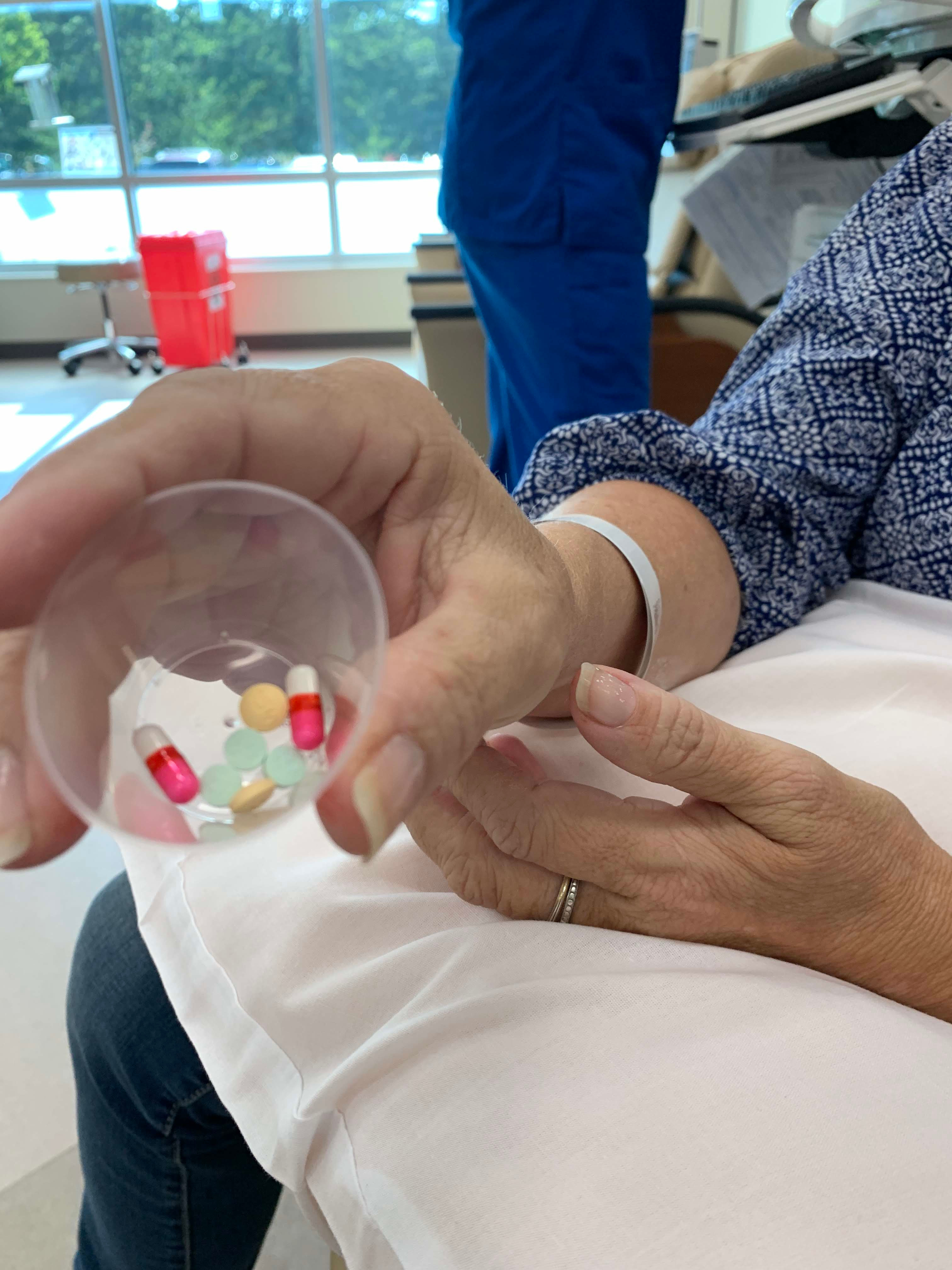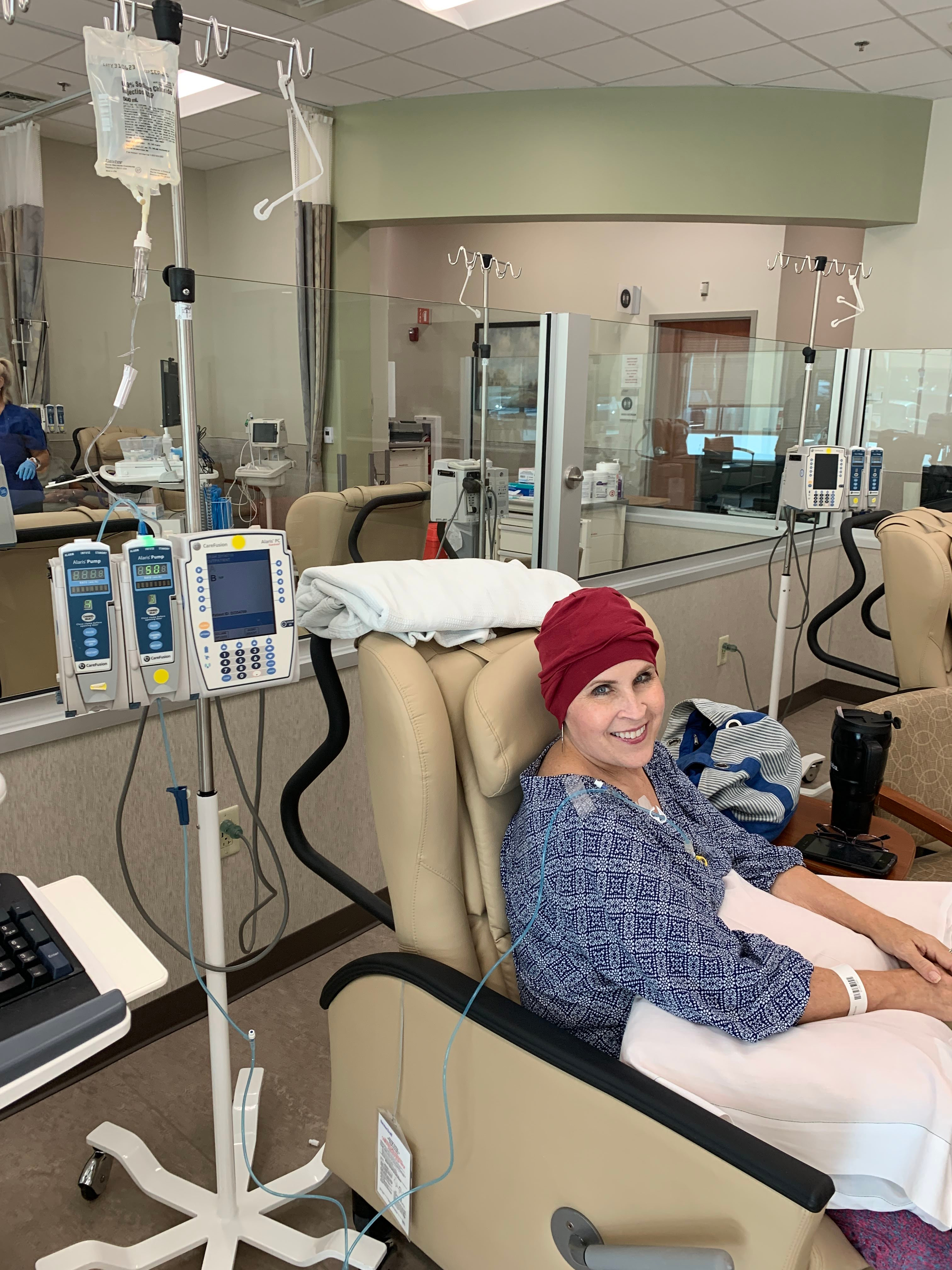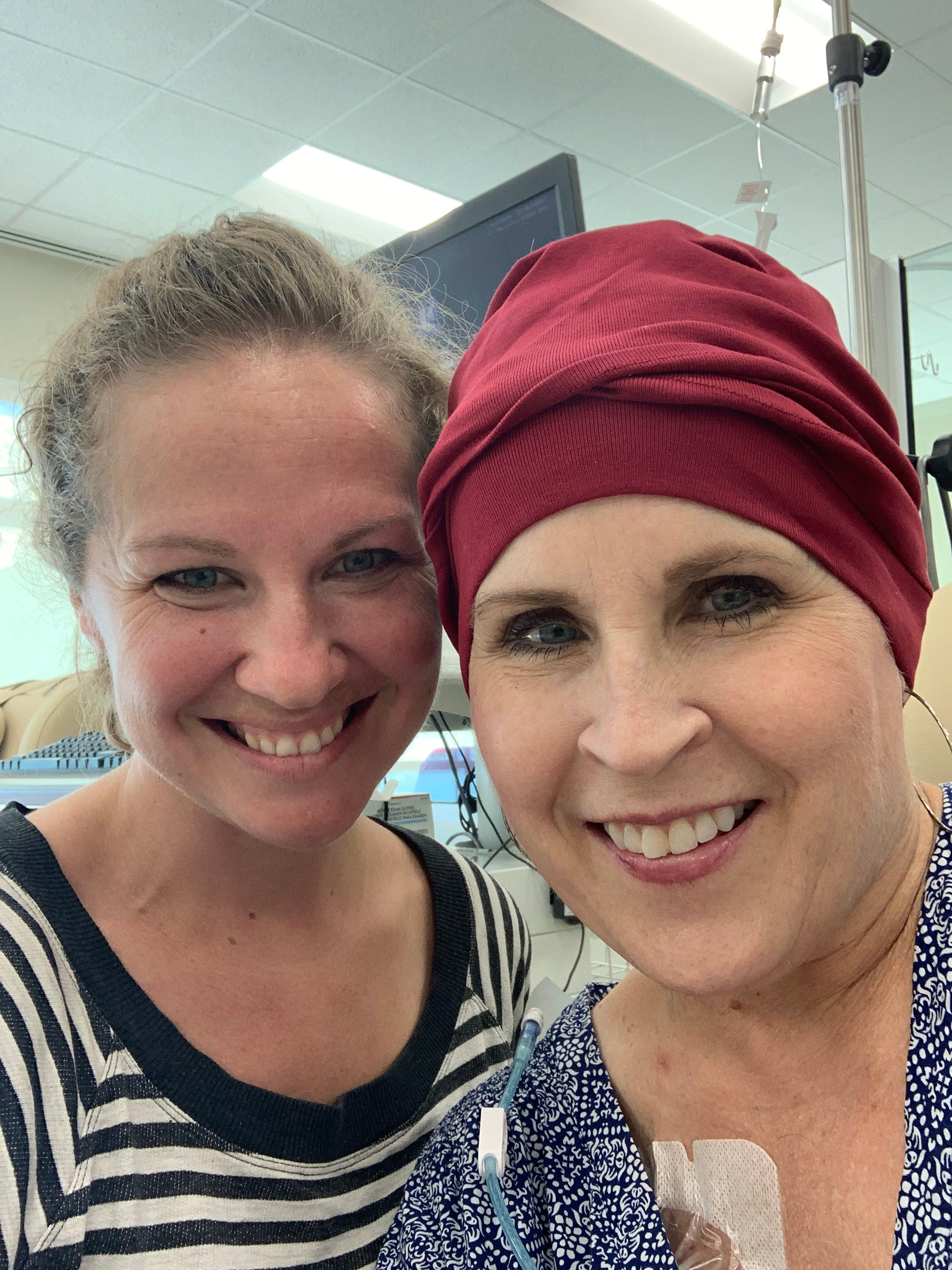 First, she got a port put in just under her collar bone to make it much easier to hook up the IV drip. It's a million times better than getting poked in the arm every week. Then she takes a few meds, including anti nausea stuff. It has been miraculous that she has had no nausea, at all, even though she is being hit with some heavy drugs. It means she can keep teaching and living life as usual. The nurses hook up the cocktail du jour and she sits in a comfy chair until she has absorbed it all. People bring her drinks and snacks and it's quite cushy all around.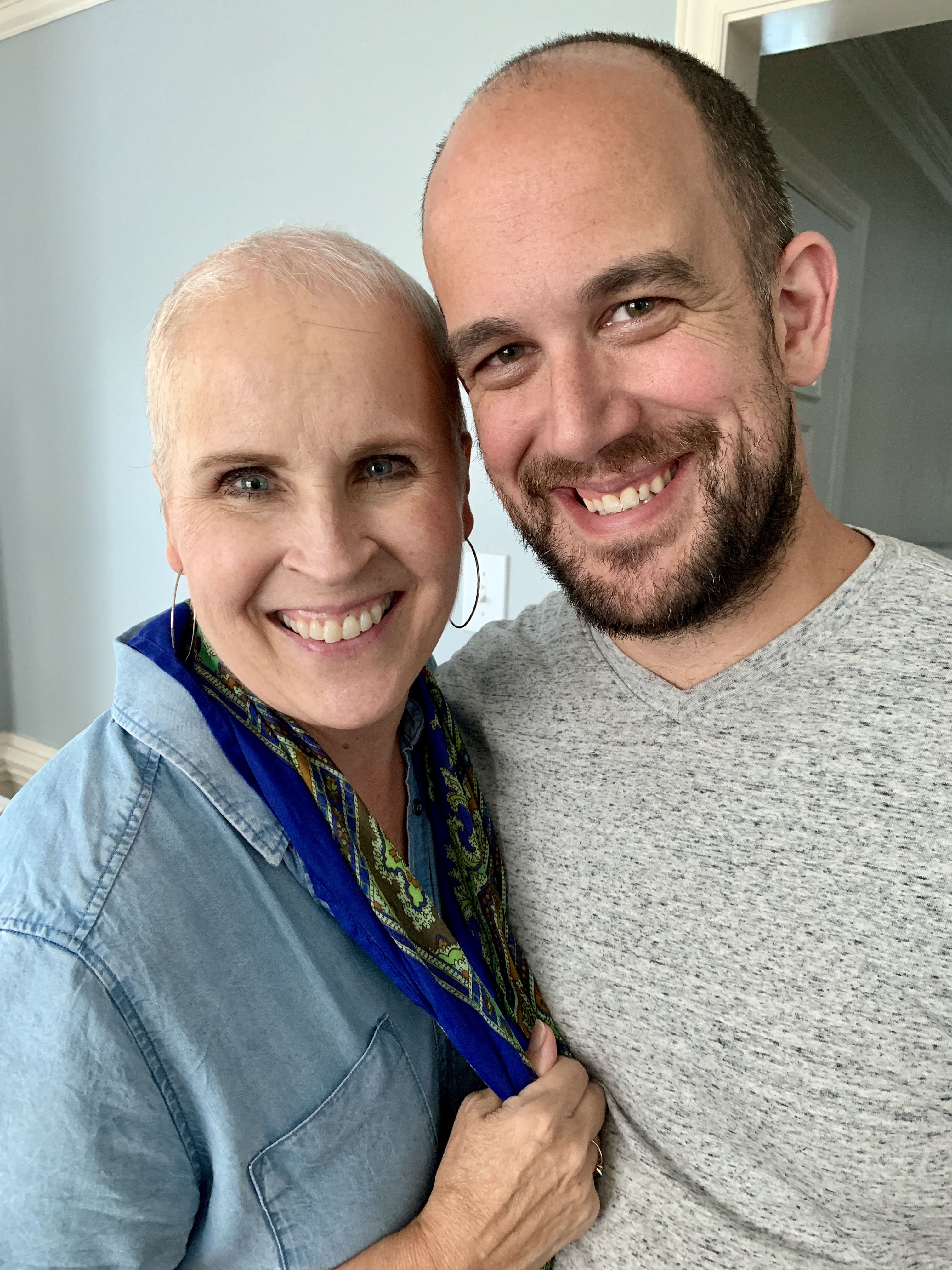 Even though there is no nausea, she did loose her hair. It was much less traumatic than she thought, the extra 30 minutes of sleep helps a bit. Even the recent loss of her eyelashes, was not as awful as she was expecting (Well. The eyelashes thing might actually be terrible, but that's still a very new development). I'll keep you posted.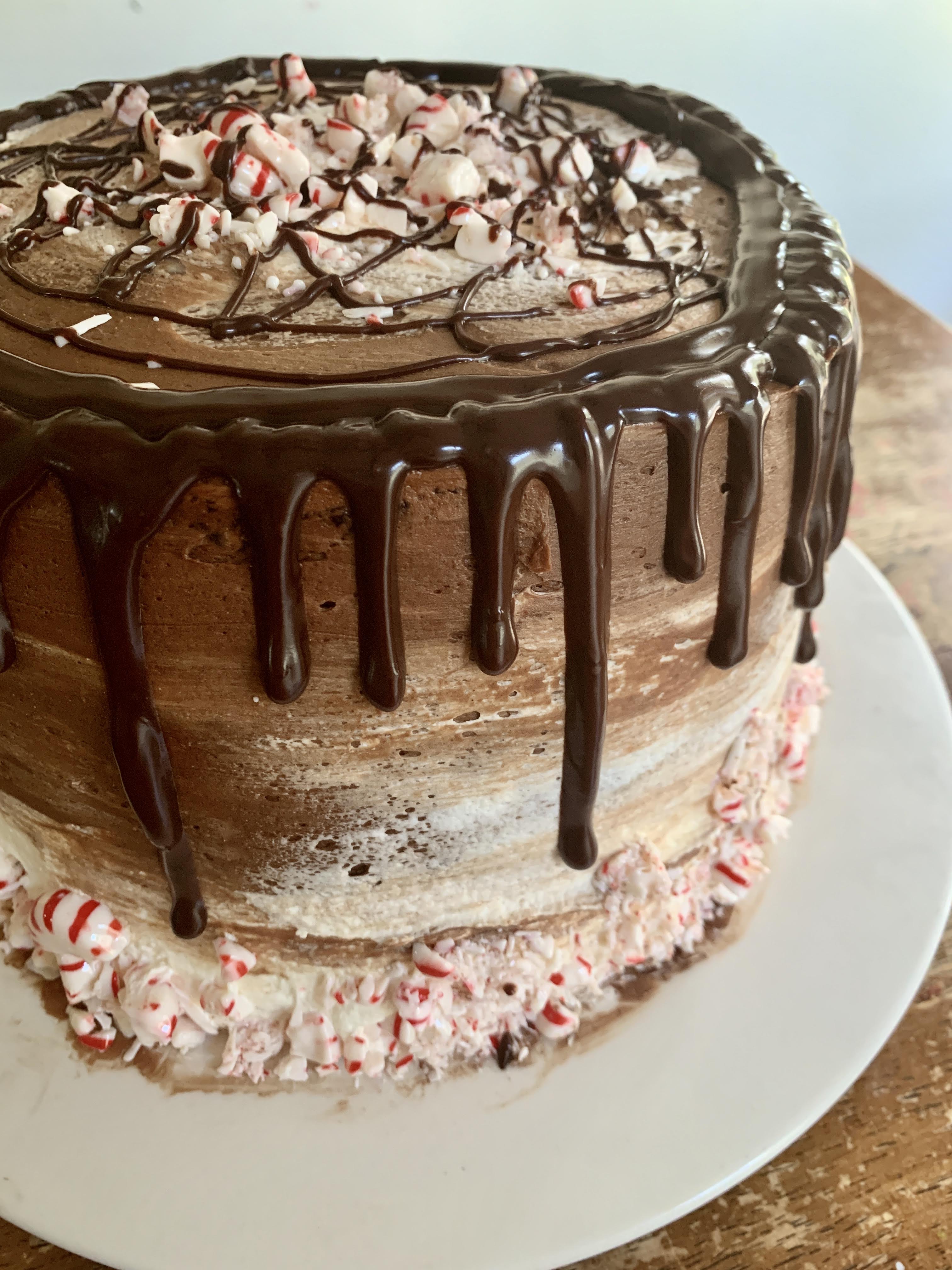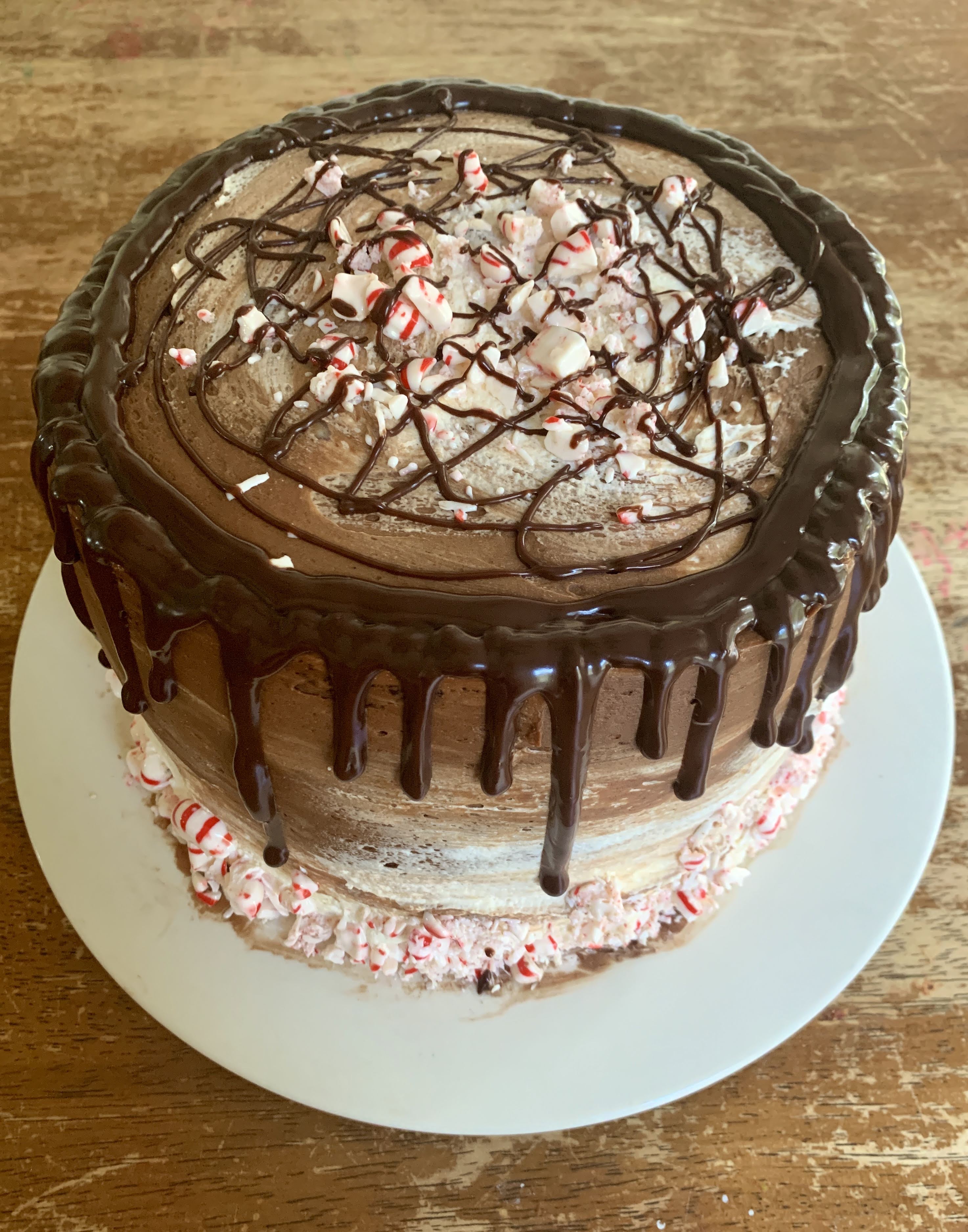 I inherited my love of cake decorating from my mom and it occurred to me that it had probably been a while since she had a ridiculous birthday cake. Challenge Accepted. She put in an order of death by chocolate with starlight mints (like her grandma used to make) and to the internet I went. It turned out magical.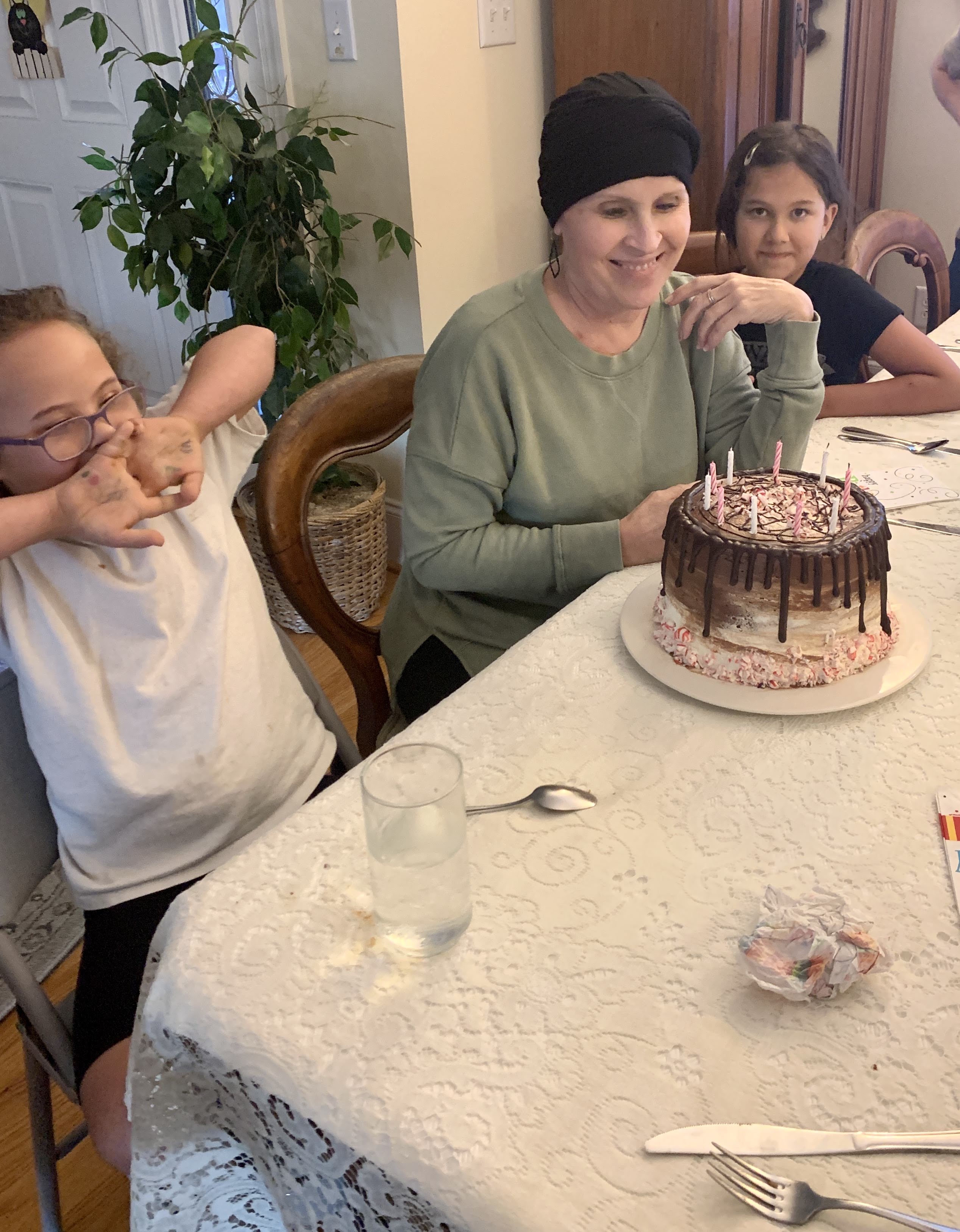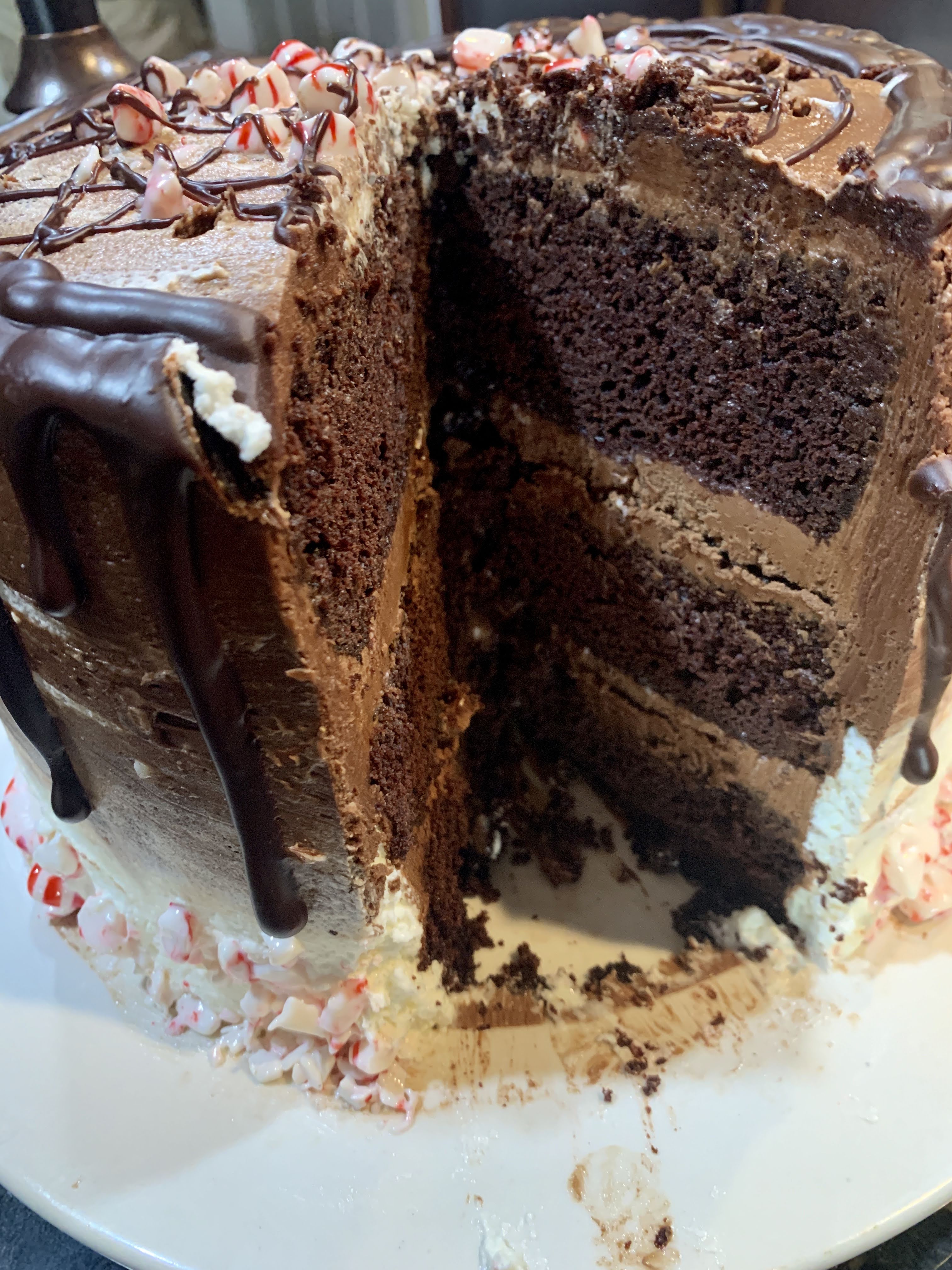 Now we have cancer happening in our lives, and it's brutal. But there is also cake and a million other tender mercies that are helping us stay in a place of hope and grace. And humor. Lots of cancer jokes happening in our family.