I'm not sure if I can quite convey the satisfaction that comes from raising a turkey for Thanksgiving dinner and taking it from baby poult to plate.
Often times when one undertakes the production of some product previously purchased at a store, whether food or clothing or whatever, there are difficulties. The first obstacle is our own conditioning. We are used to store bought and homemade usually is just different. The next is an issue of quality. The store is good at producing that item at a high level of quality. You are just learning to produce the item and you might be terrible at it. So, when we manage to produce something here on our property that surpasses the store bought equivalent…it calls for a moment of silence followed by an obnoxious happy dance.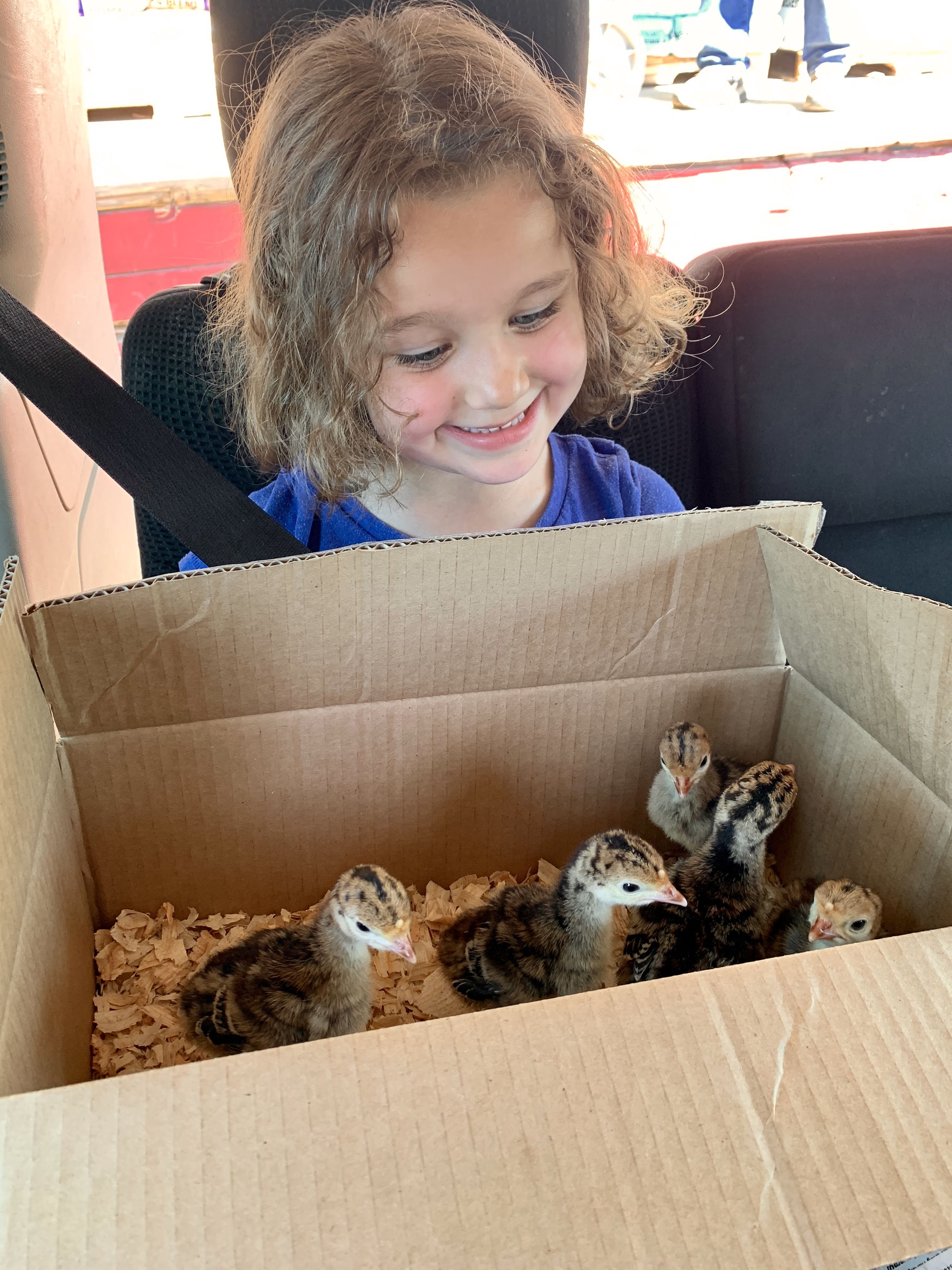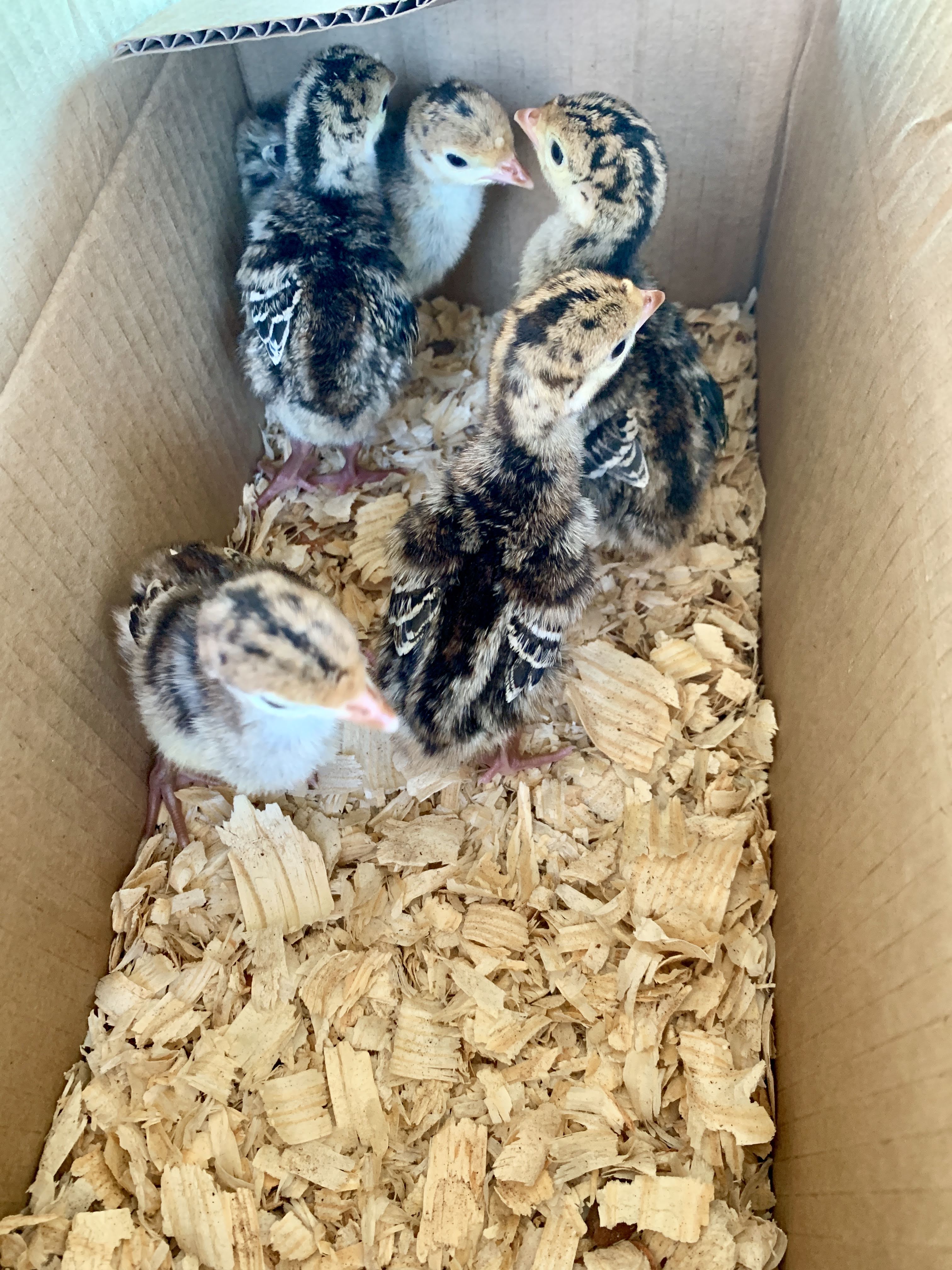 Speaking of baby poults. We brought five home, but lost one a few days in. They really are easy to raise and we did a much better job this year than the first time around. Luckily, babies grow and sooner than we could believe it was time to send these lovely birds off to freezer camp.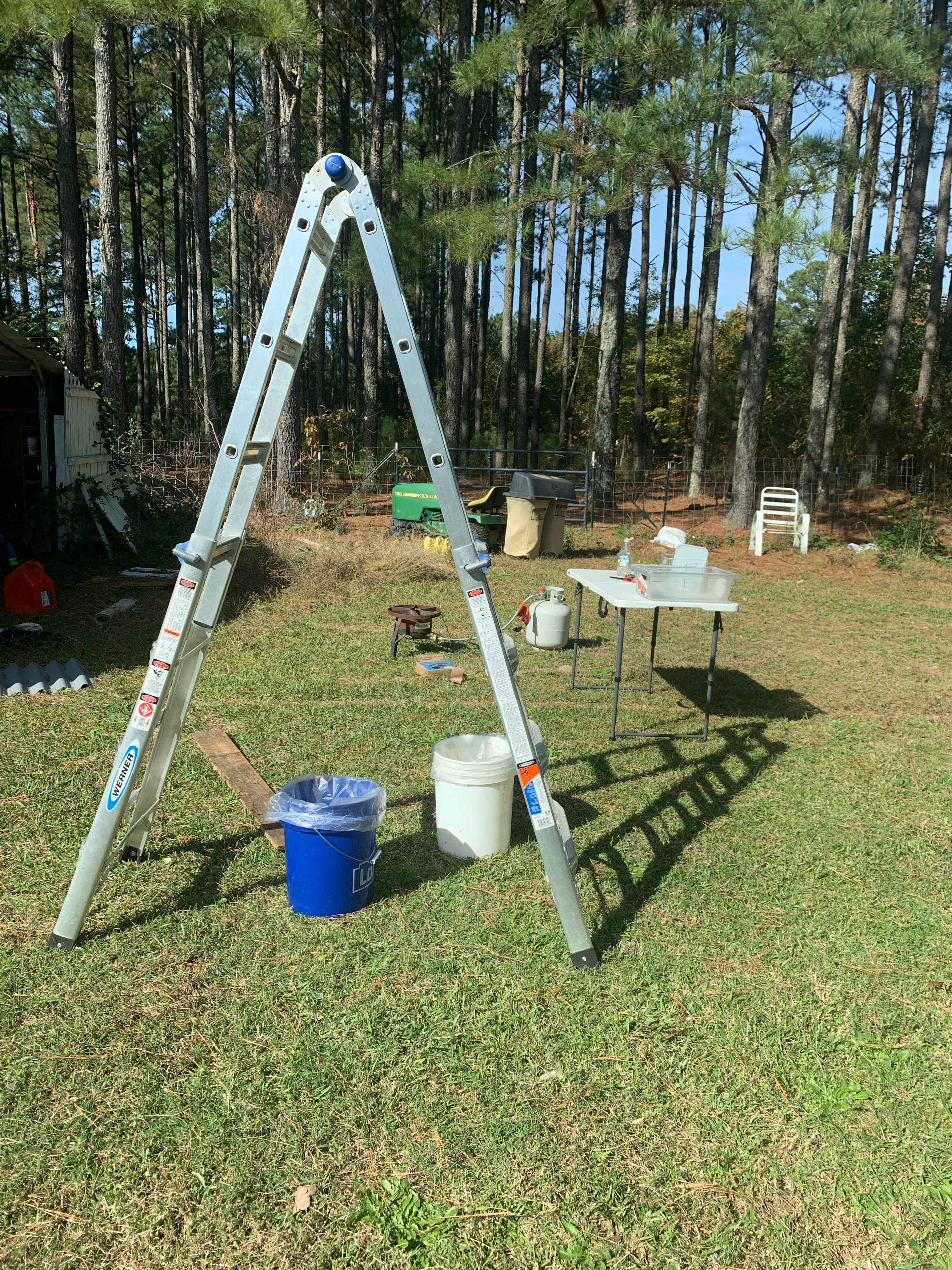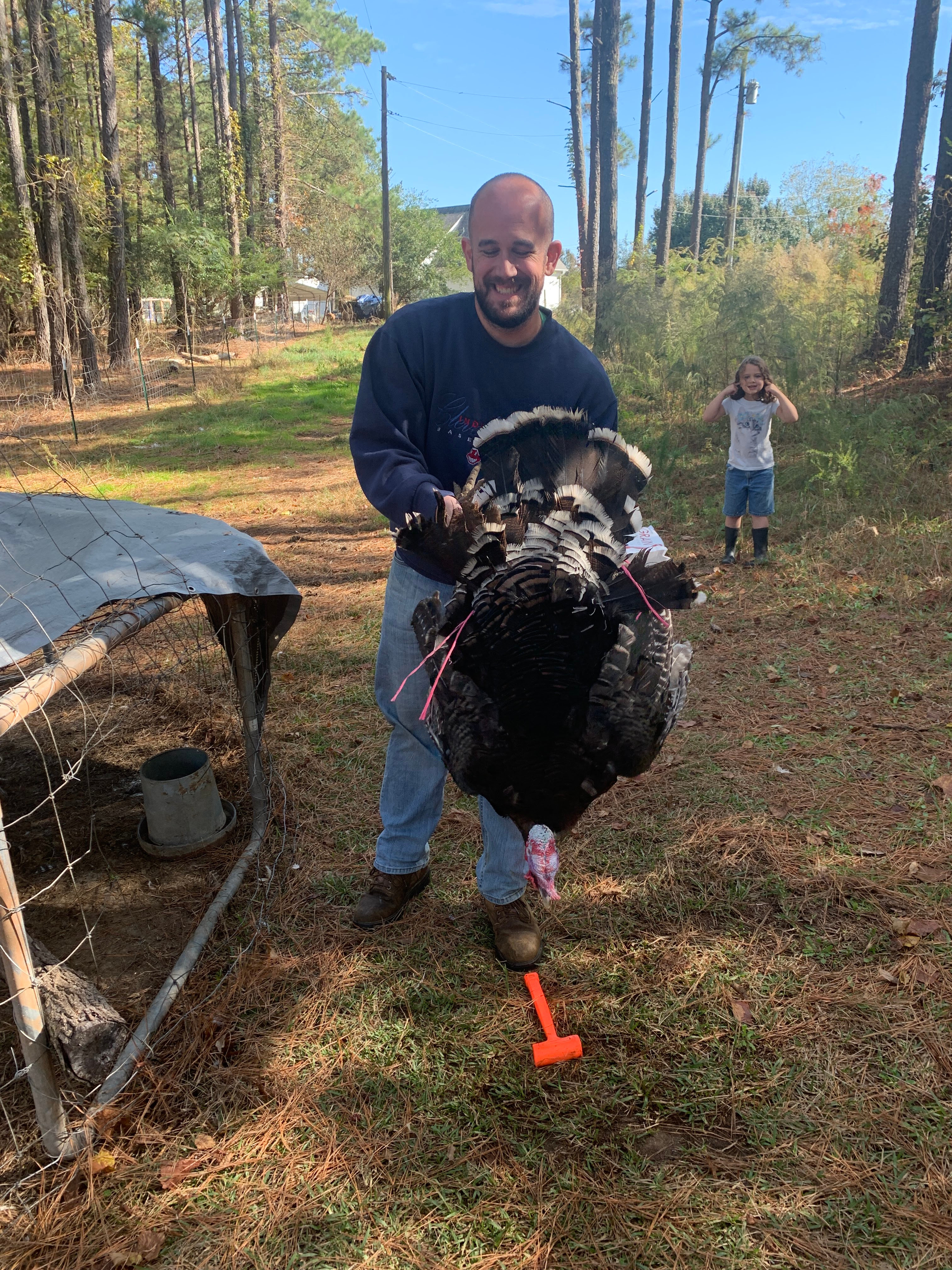 First we prepped our work space, then we had to catch one. We opted to go with the biggest bird we had so that we'd have an idea of size range. There were two toms and two jennys in this batch. Just in case I don't get to it later here are the dressed weights: 33, 26, 21, 18 lbs. The 21 lbs jenny will be our Thanksgiving dinner. I let my farmer man catch those huge suckers.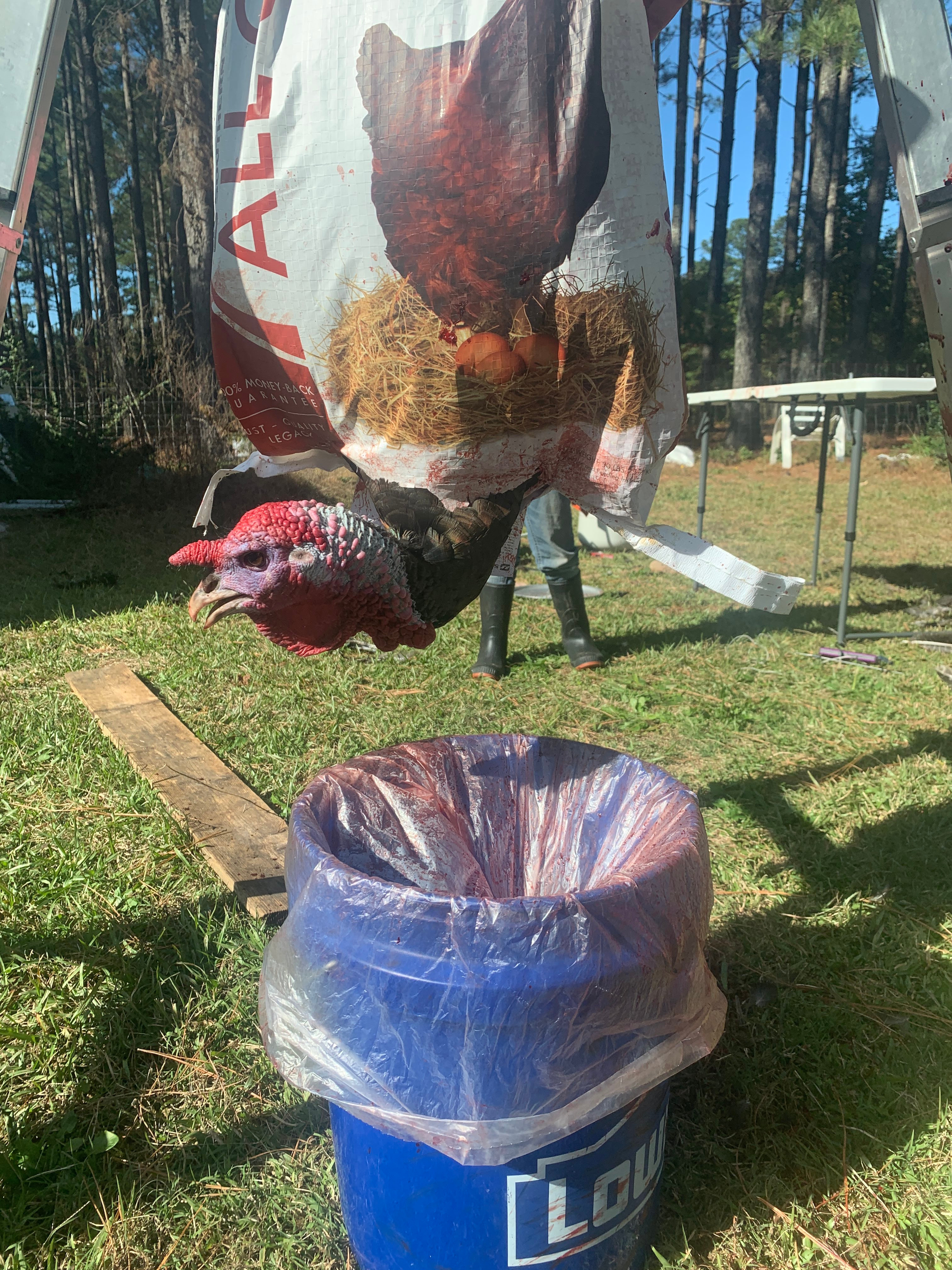 Our first turkey year we borrowed a metal killing cone to hold them head down while we slit the throat and they bled out. Turns out a properly tied feed bag works just as well.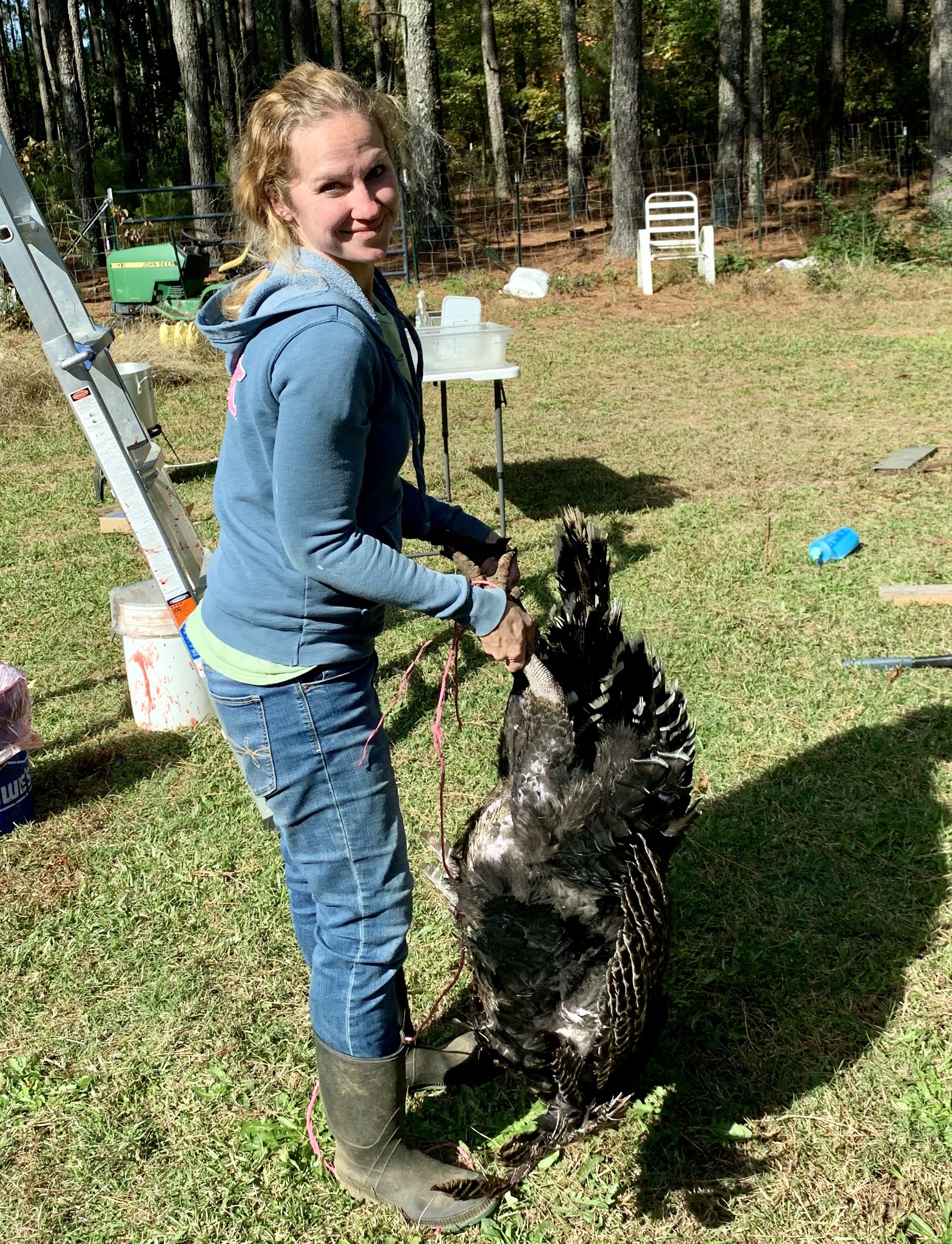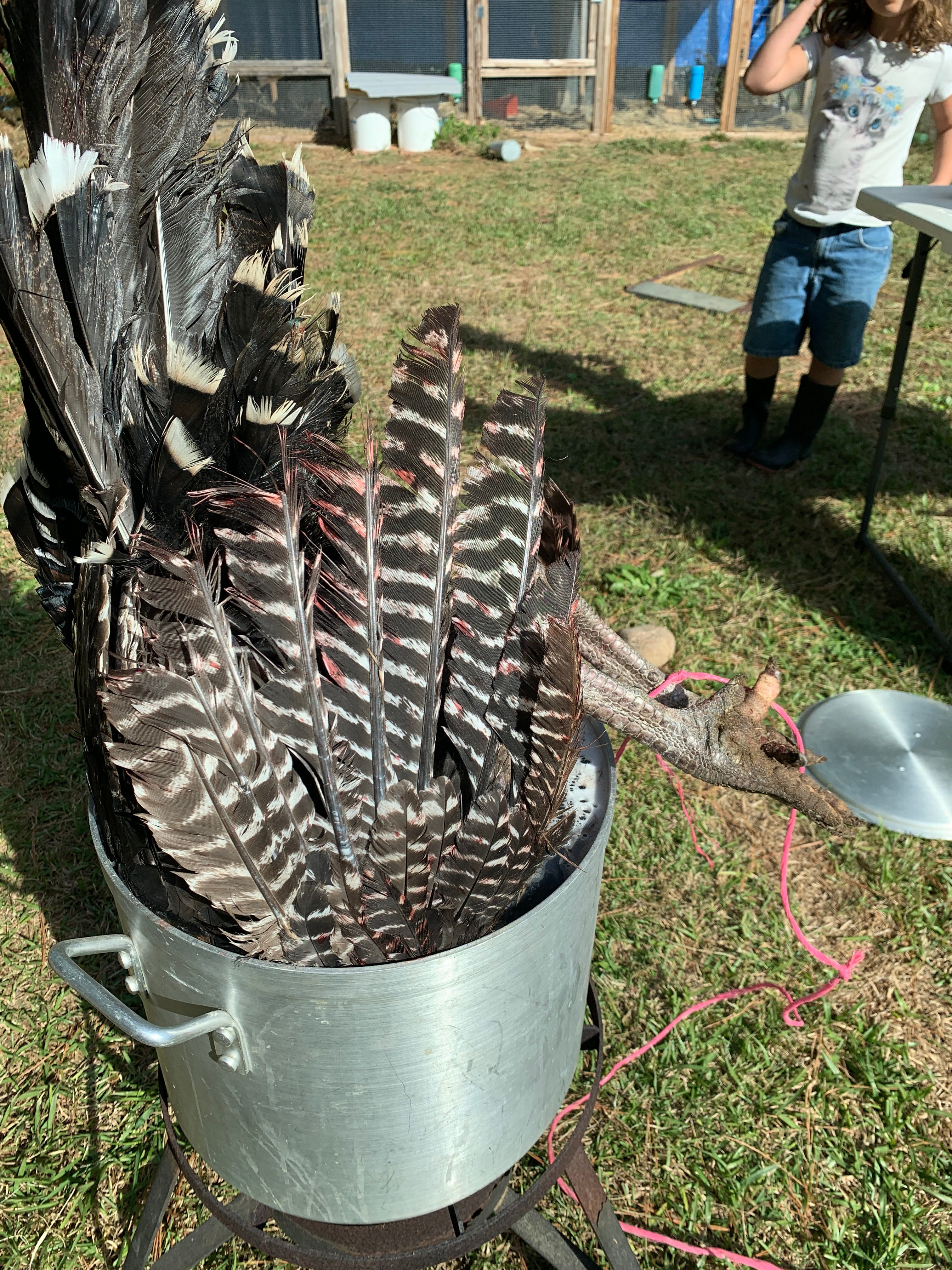 This is absolutely the kind of job that I could do by myself. I might kill myself, but I'd get it done. I'm tough. But it is infinitely easier and way more fun with my husband. Team work got these four birds in the fridge in 3 hours. Anyways, after they bled out and stopped thrashing I put them in the pot of 150 degree water (with a bit of dish soap to help with smell and grease) to scald.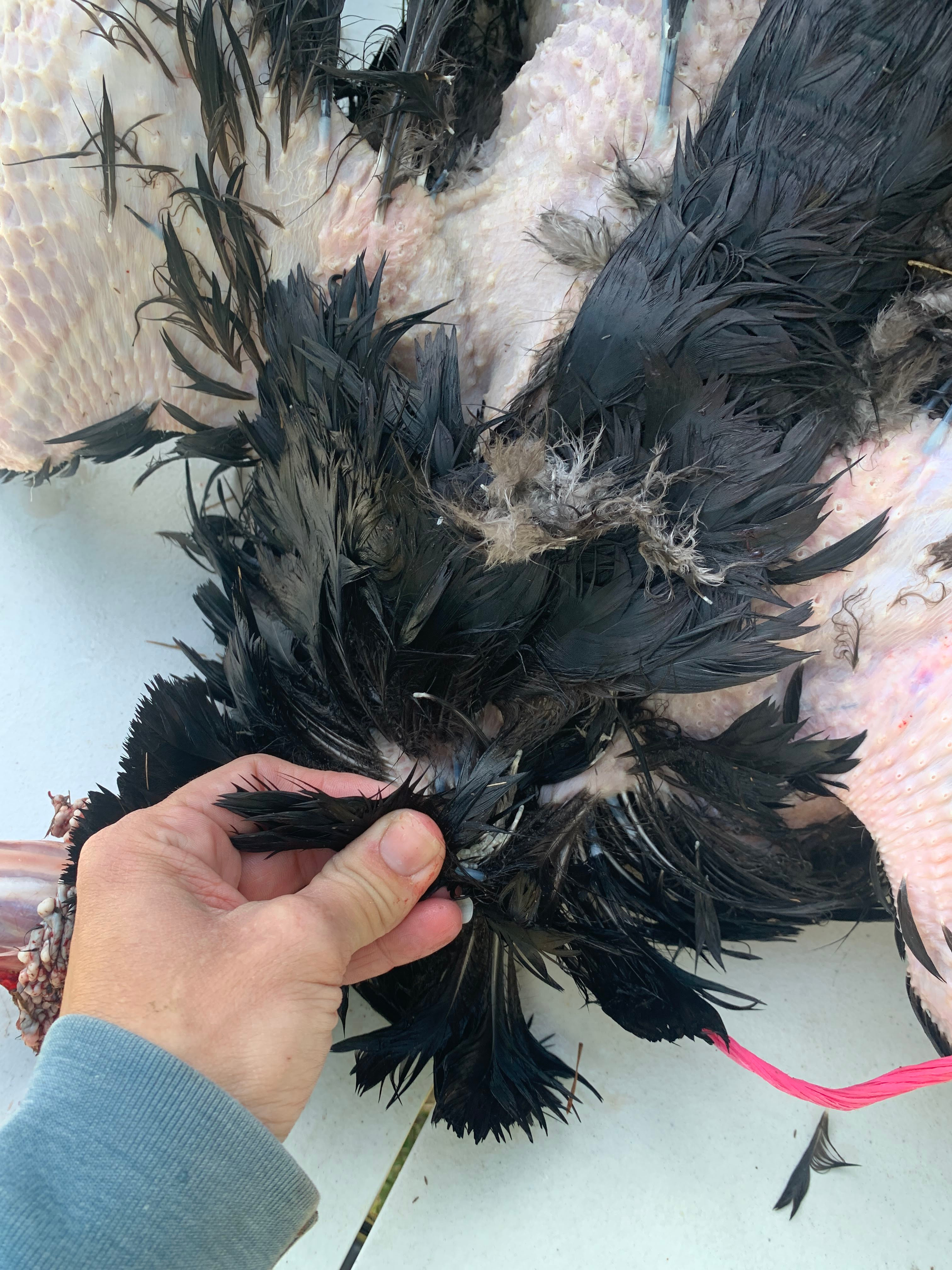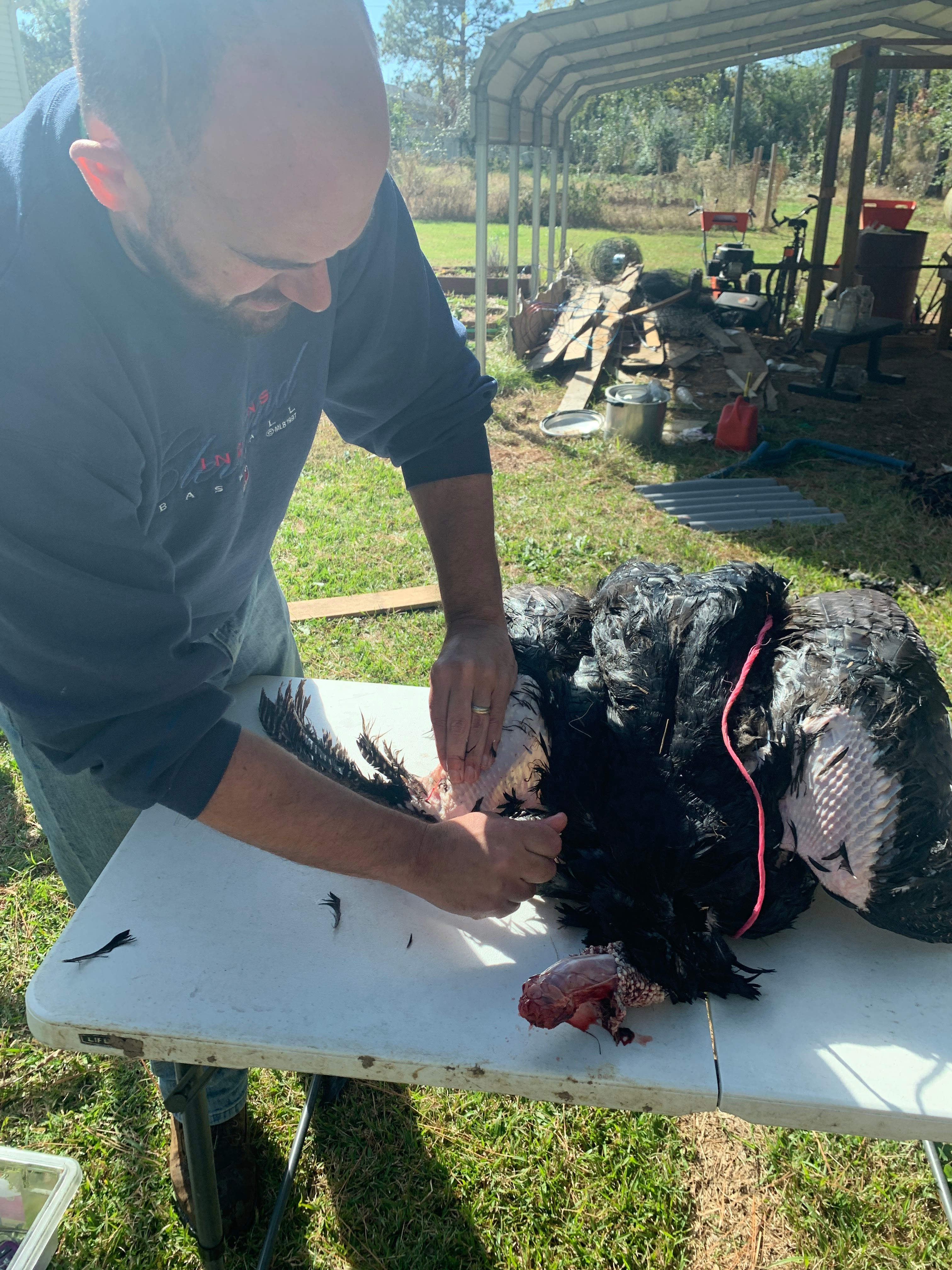 After the short scald the feathers come out really easily, and like I said, better with a friend to help.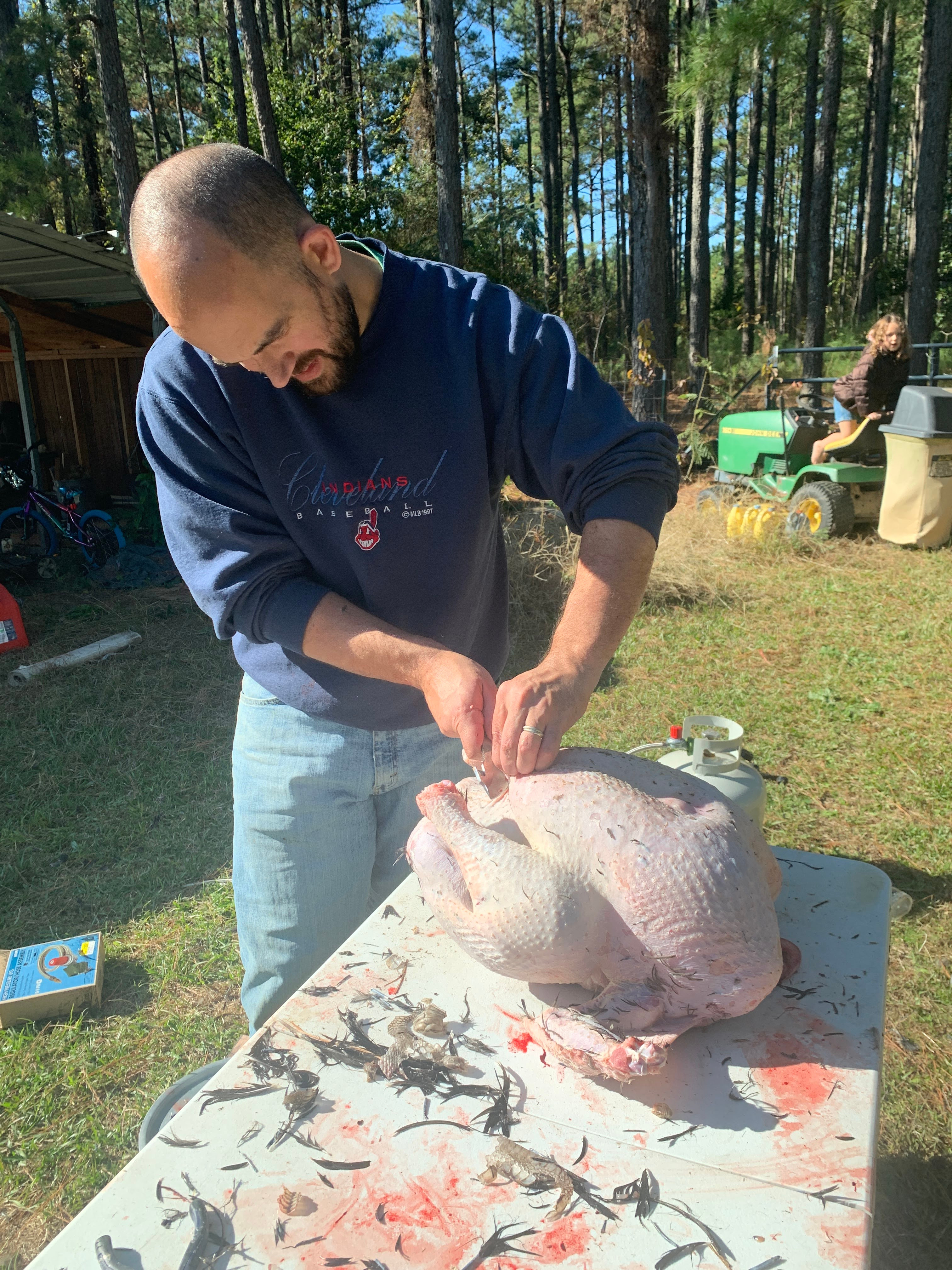 Once it's all plucked, useful bits are removed and set aside for stock/bone broth and the gutting starts. I'll spare you, but Tatanka ate good that day. Washed off, put in bags and into the fridge for a few days to wait for the meat to relax before packing in the freezer.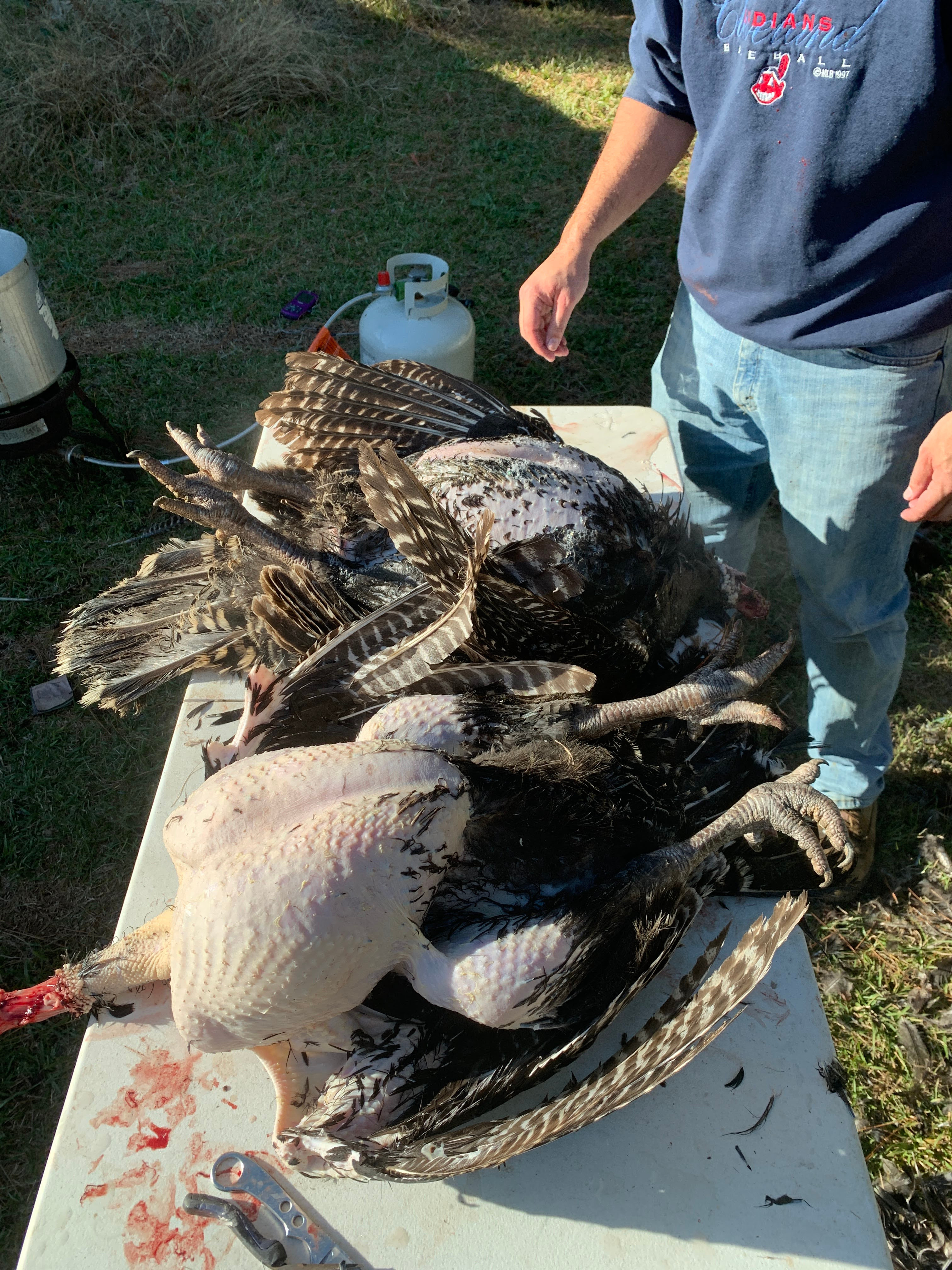 Lather, rinse, repeat. 3 more times.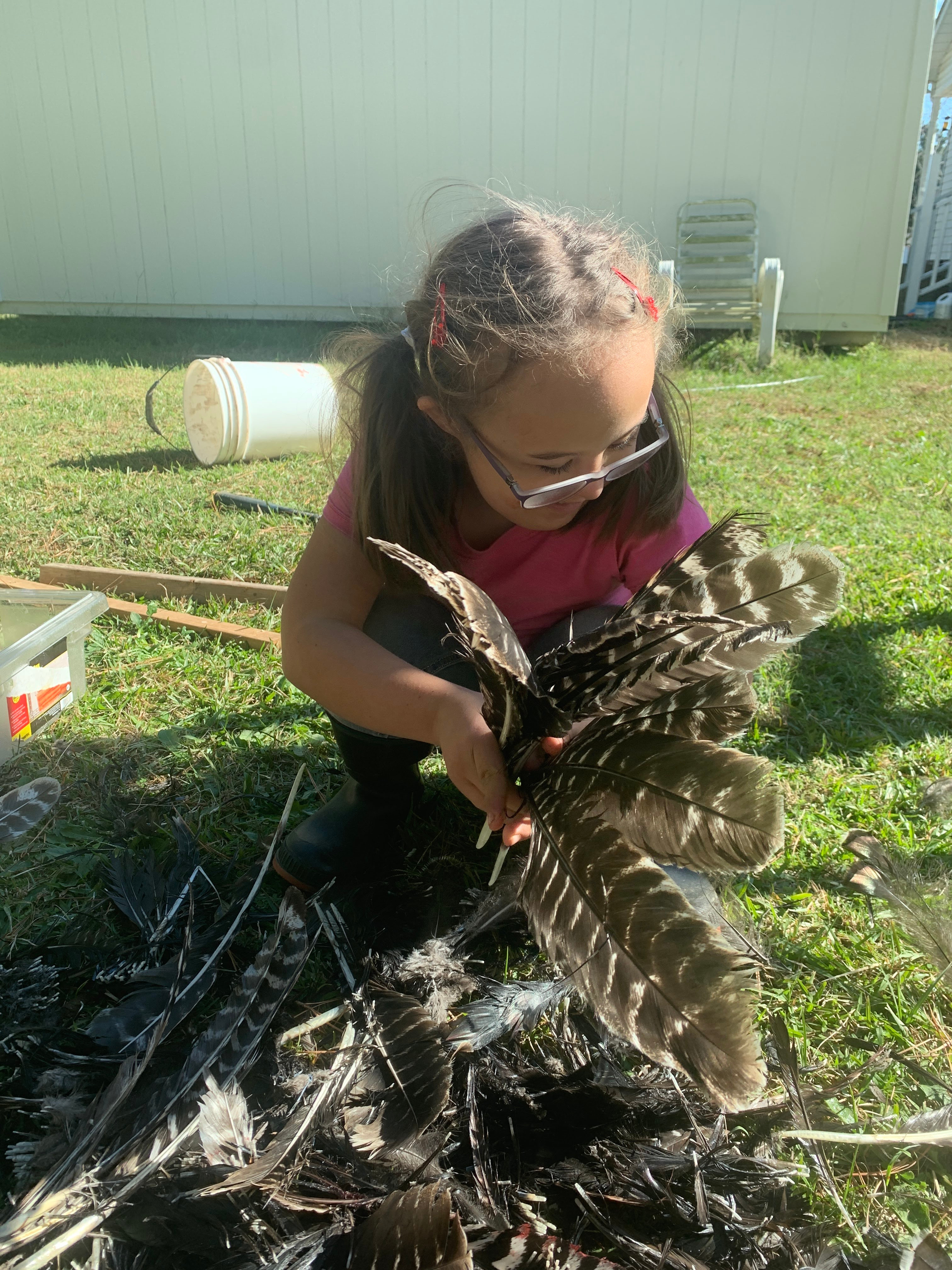 It's pretty spectacular that through all this our kids played, and watched what we were doing, and just did their own thing. Oh and collected feathers. I'm so grateful for how independent they are and how simple that makes the work we choose to do here on our tiny farm. Next week I'll tell you all about how the cooked bird looks and tastes as well as the rest of the Thanksgiving shenanigans.