When I visited my mom for the first time in New York after she had relocated, she was dying to tell me who McCall's new friend was. Her name is Lola. As in Lourdes. As in Madonna's daughter.
What.
Well, that conversation was topped as the girls were asked to work on a project with M (that's what "inside" people call Madonna) for International Women's Day, then she asked for Baylie and McCall to perform when she was the main attraction at The Met Gala, then they got an invite to go on her new tour. Oh and do PRIDE in New York City.
Of course it was a given that we would go and see the show if it came anywhere on the eastern seaboard and at last that day finally arrived. Actually they were in New York rehearsing all summer (twelve hour days running from 2 pm to 2 am, six days a week are not as glamorous as they sound). The show went to a few cities before coming to Philadelphia, which is the closest venue to us.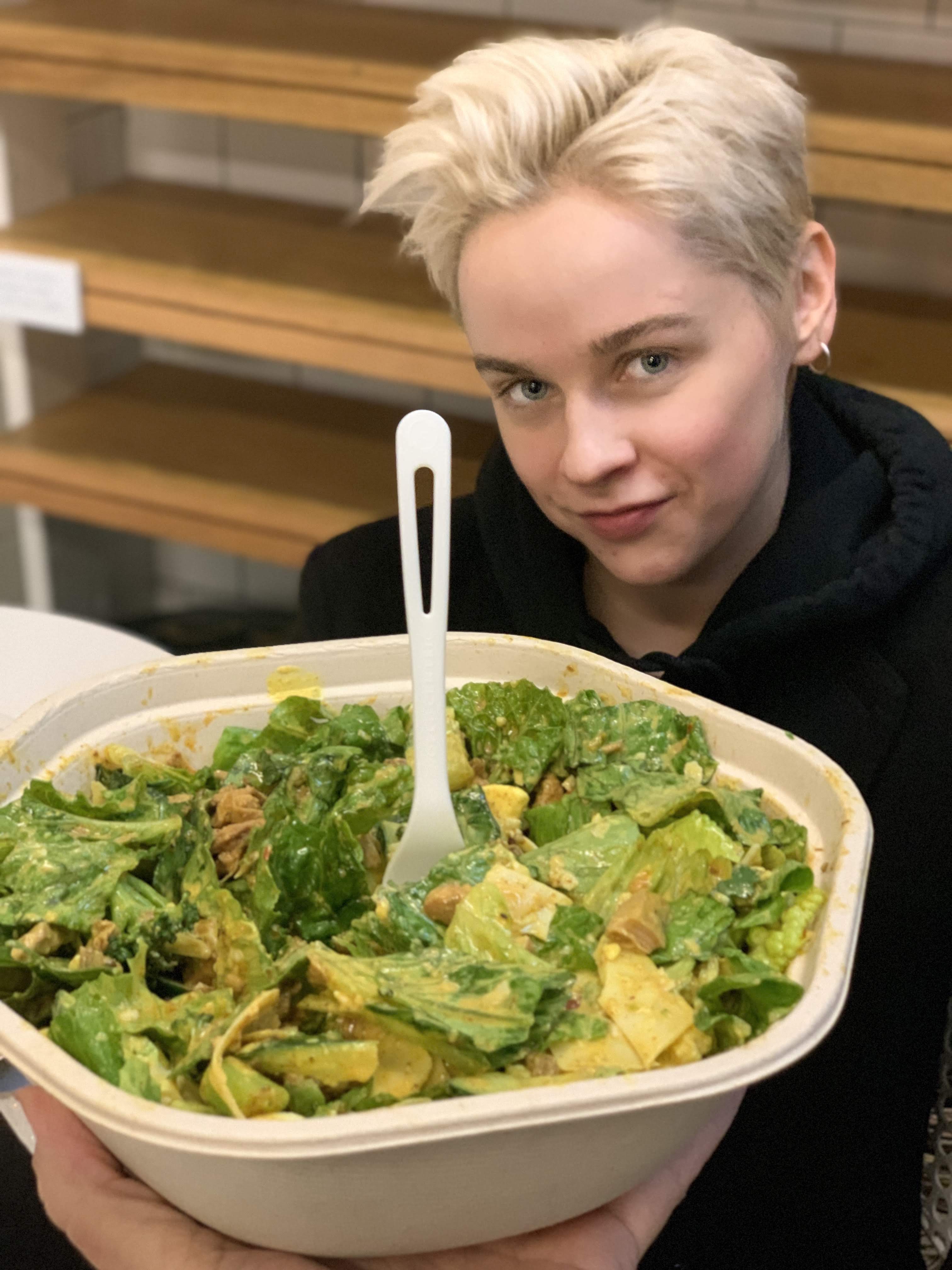 Mom and I stayed in Baylie's room in this crazy hotel (Alice in Wonderland and PT Barnum got together to head up interior decor at this place). We met up with the girls Friday night for dinner and I'm proud to say I navigated Philly crazy one-way streets like a boss. Until I went the wrong way on a quiet back street and people laughed at me. It's ok…I deserved it. One epic salad later we crashed to gear up for the big day.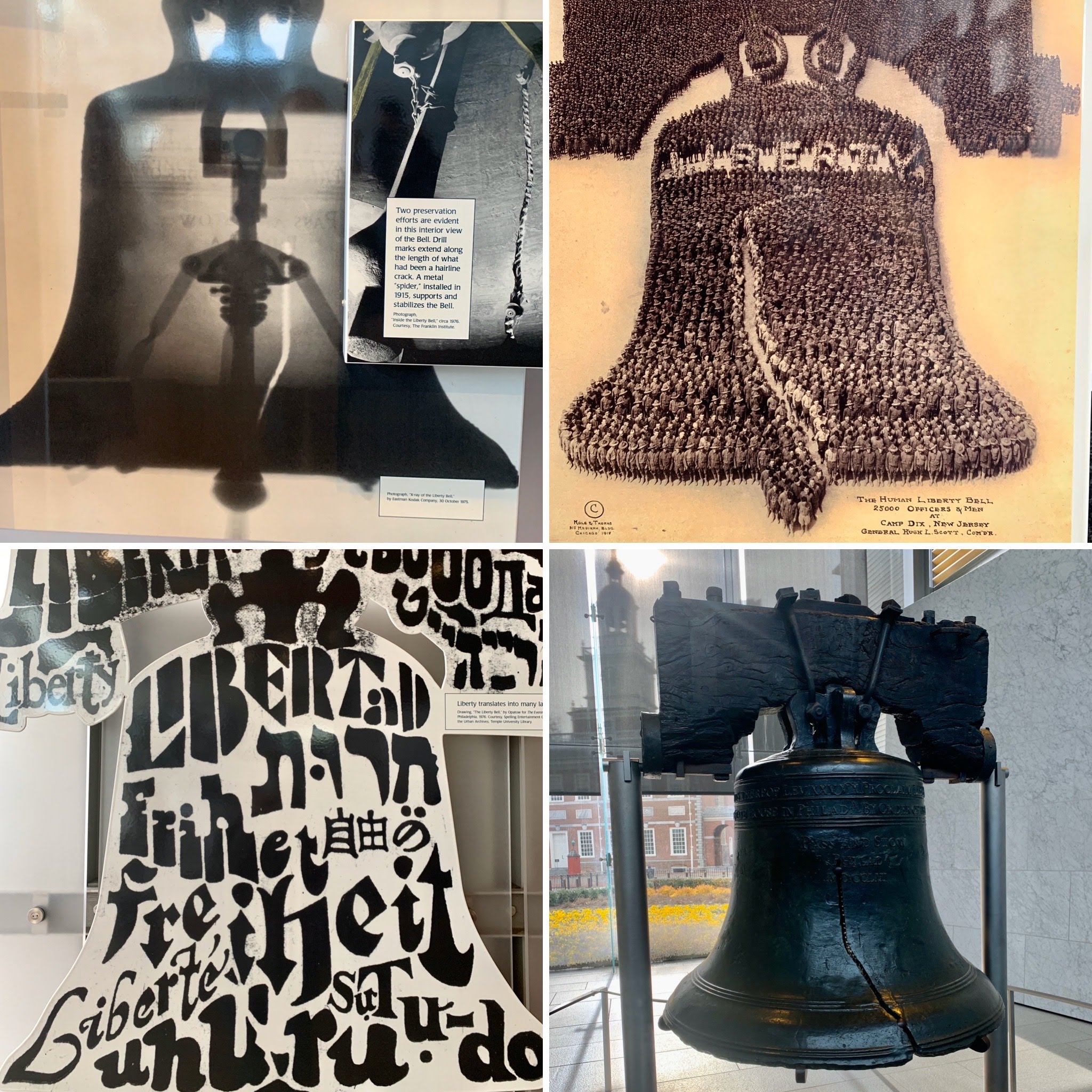 The hotel where all the dancers and musicians were staying was literally across the street from the Liberty Bell and around the corner from Benjamin Franklin's old house site and museum. History and valuable educational experience, check.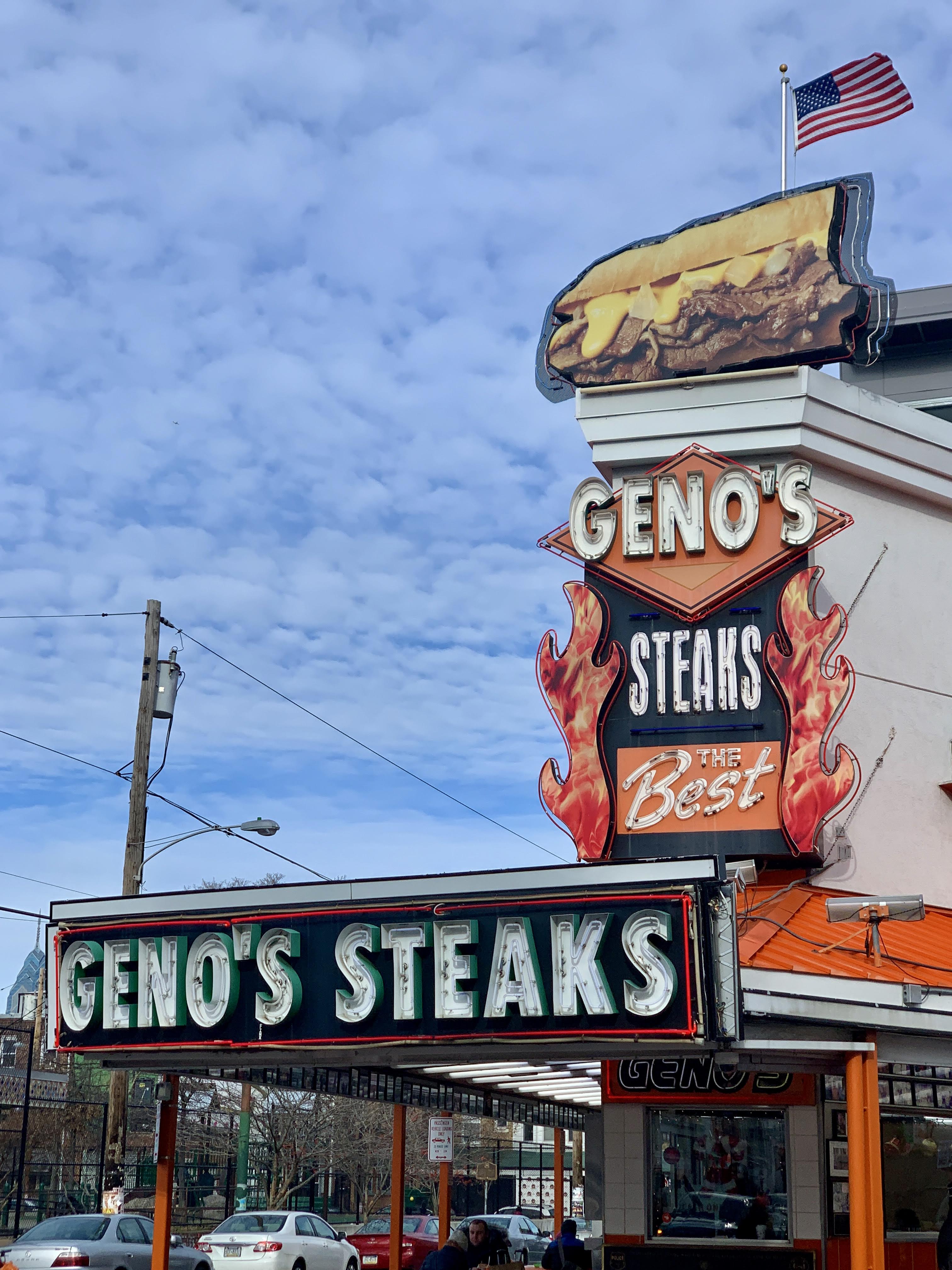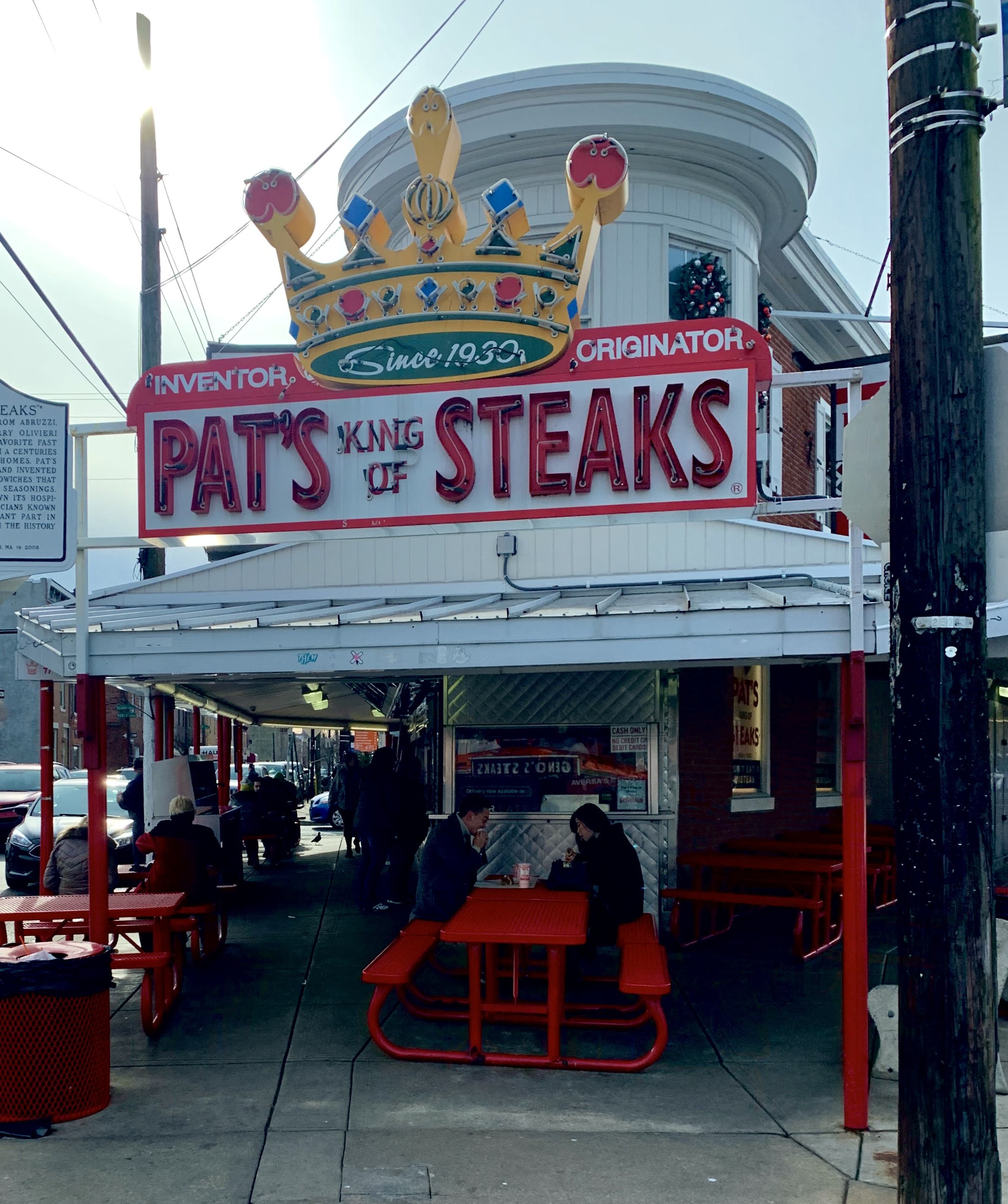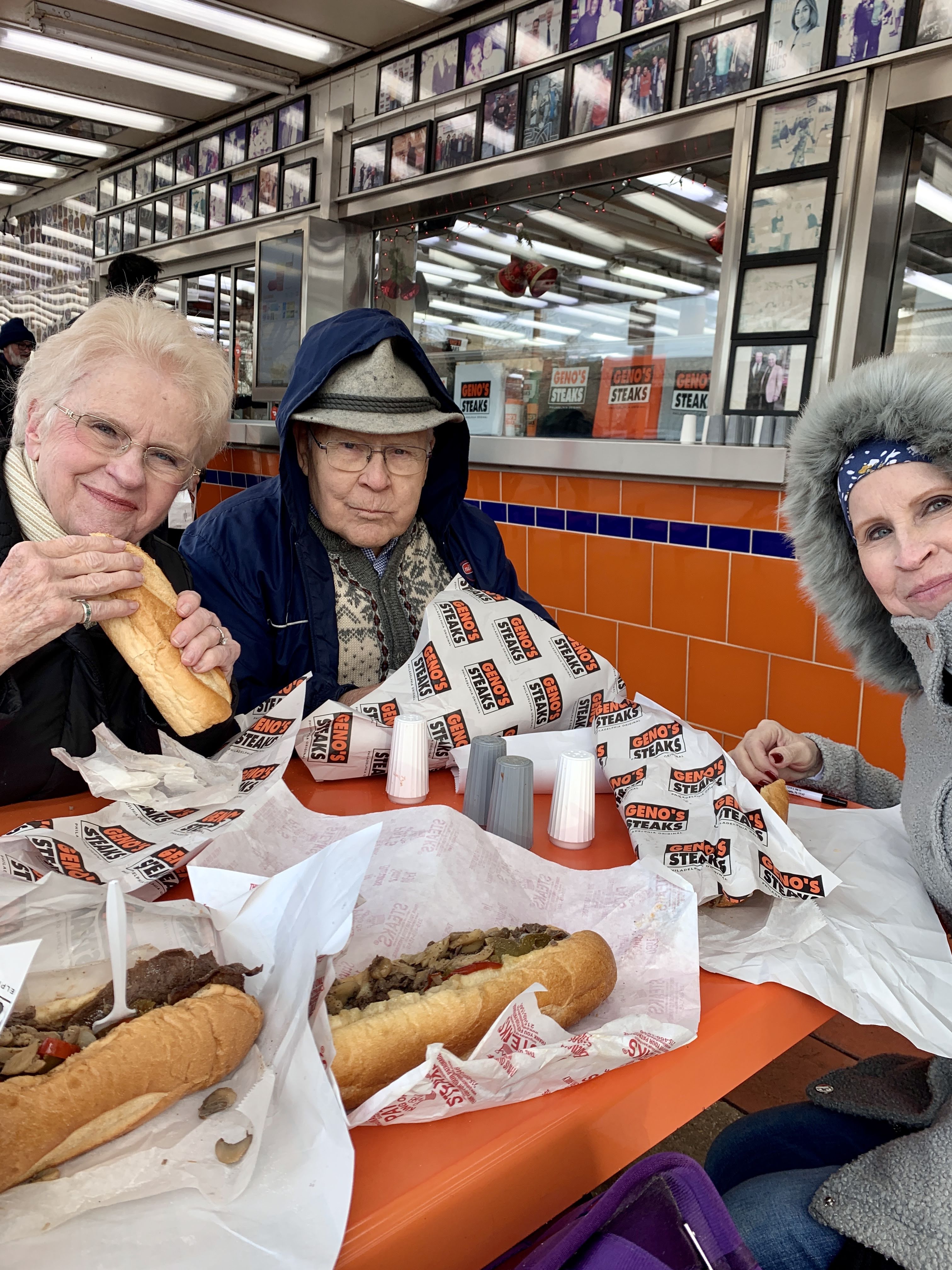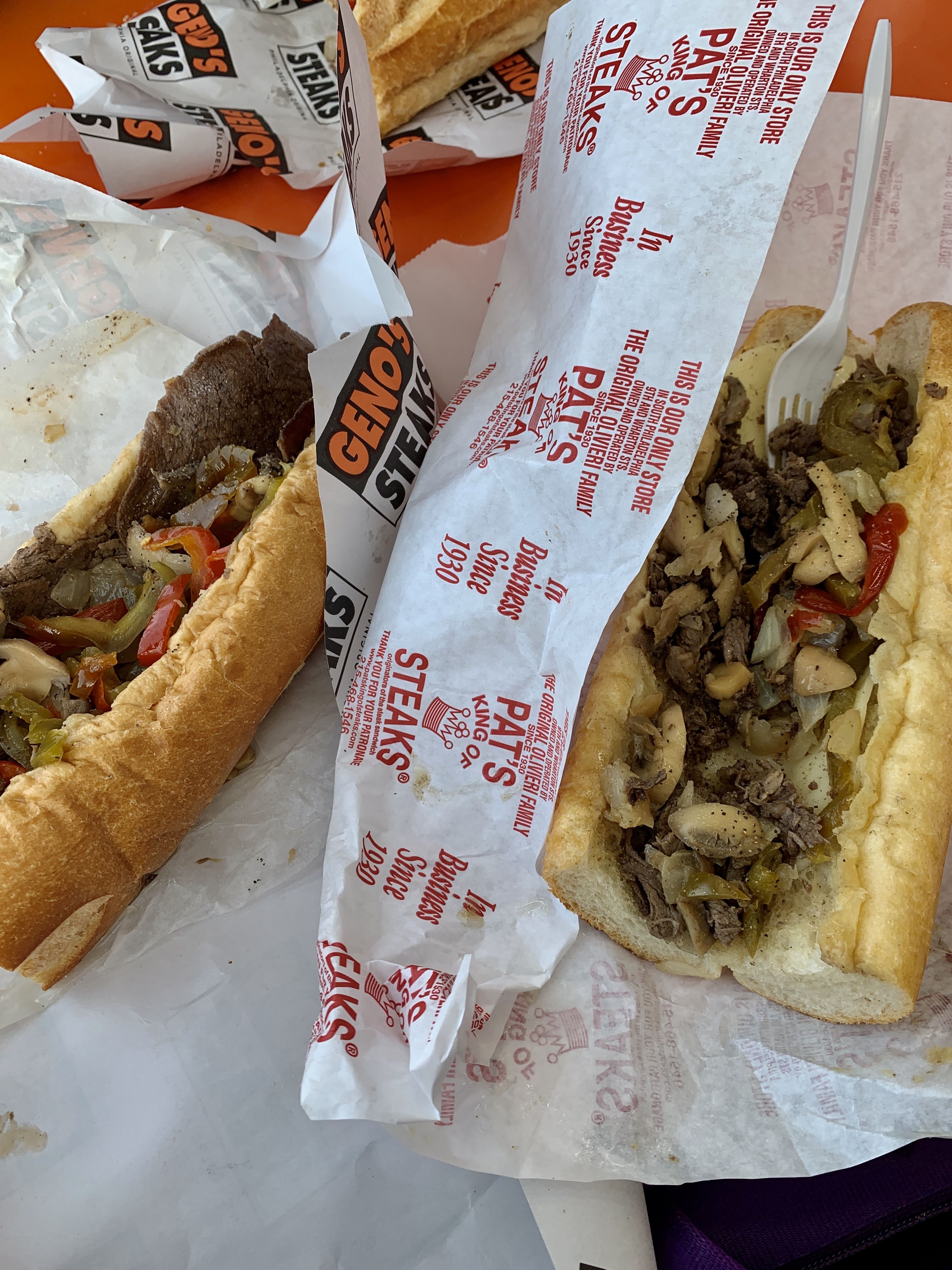 Friday night I'm so glad I told my dad that the next day I was on a mission to find an authentic Philly Cheese steak Sandwich. Lucky I did, because he was able to tell me about Pat's and Geno's, two of the most well known cheese steak joints in Philly. They are directly across the street from each other and bitter rivals. I told him I'd get one sandwich from each place and do a side by side comparison…you know, for science. Provolone with peppers, onions, and mushrooms. So tasty! Geno's meat was better, but I like how Pat's diced up their meat into smaller pieces.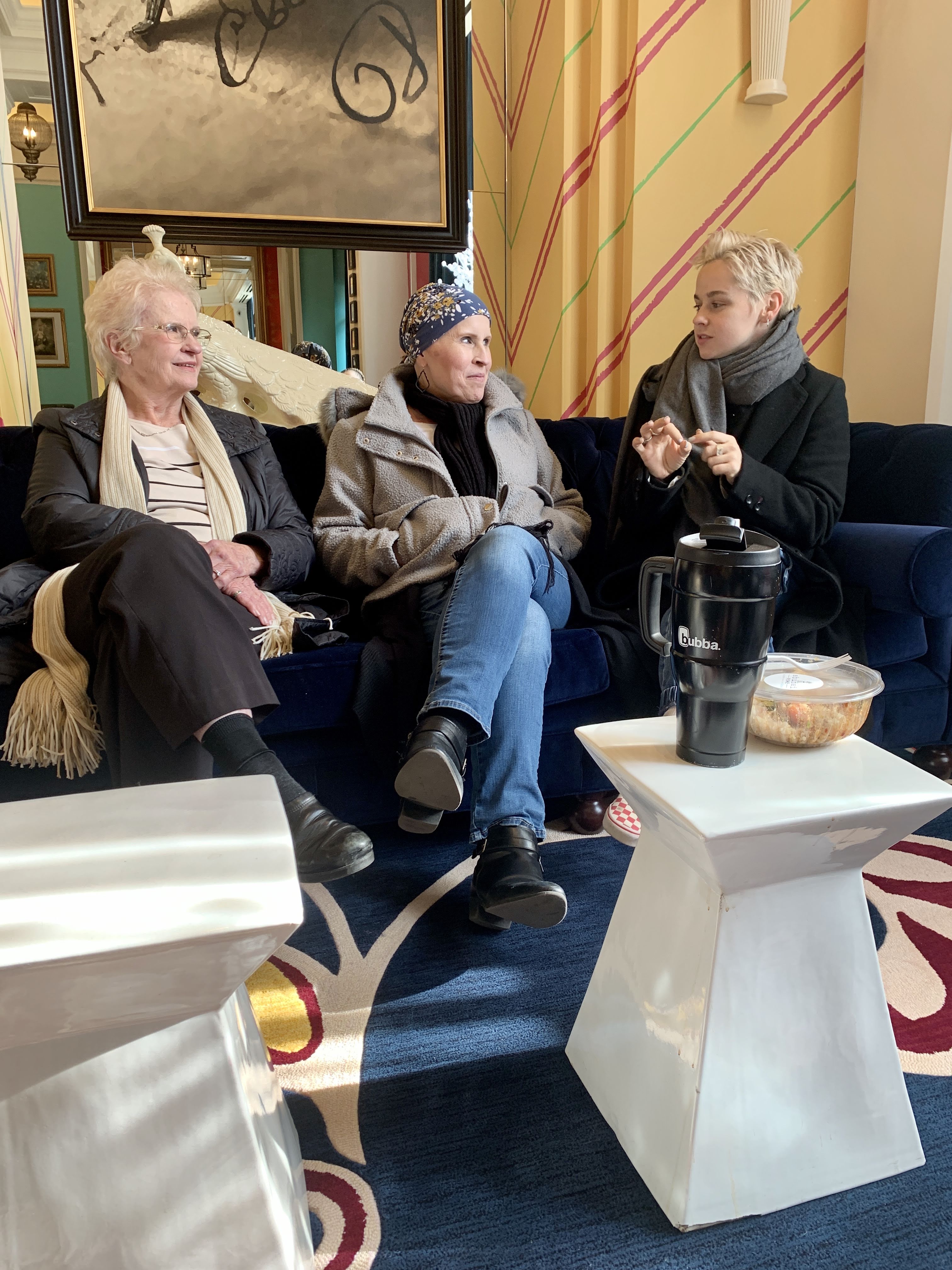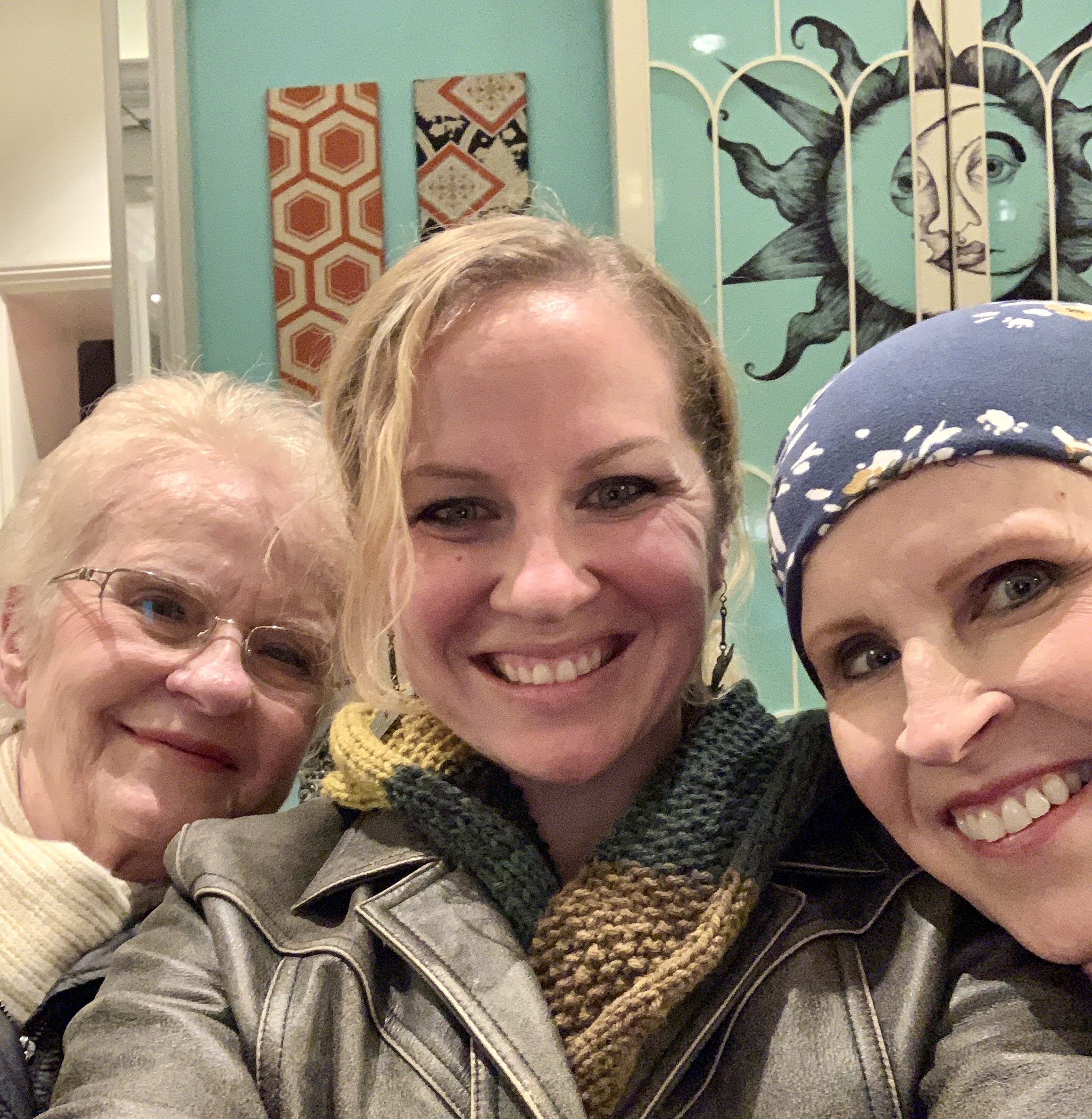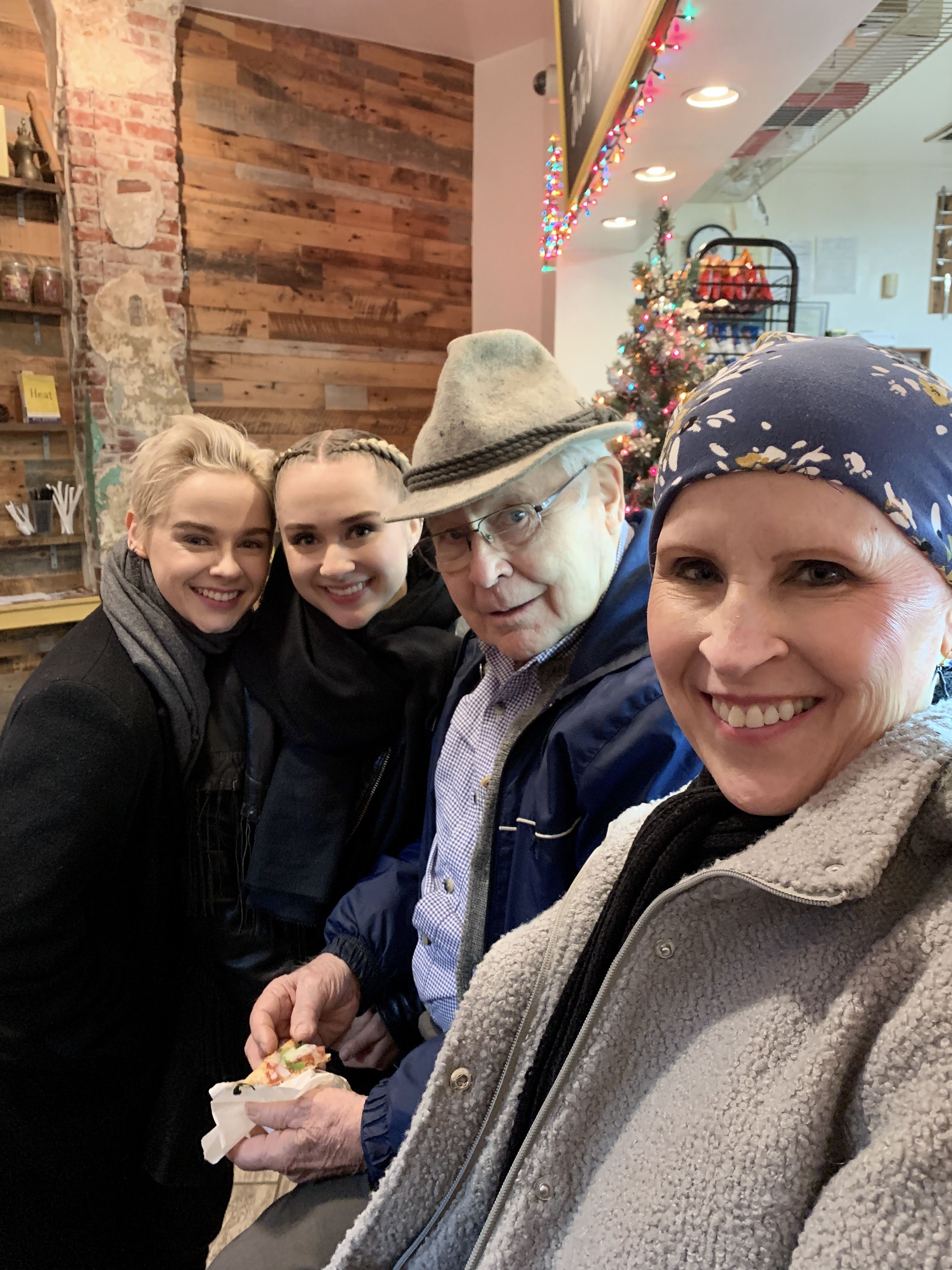 After some downtime hanging out in the lobby and wandering around a bit, we met the girls for a quick bite before their stage ready time.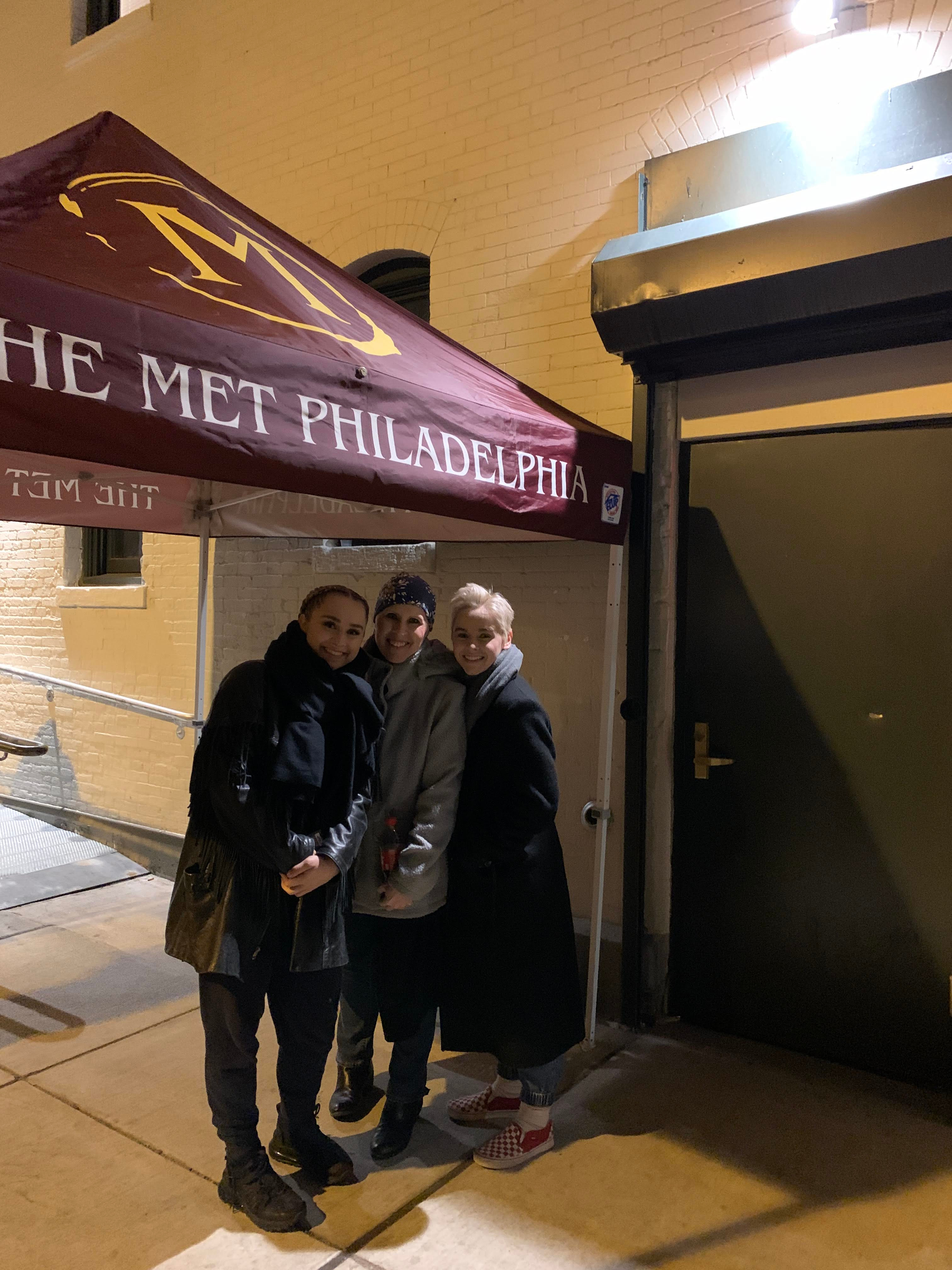 Unfortunately, the burly security guy wouldn't let us go in the super secret side door, but once the girls flashed their badges, he did let me take a picture.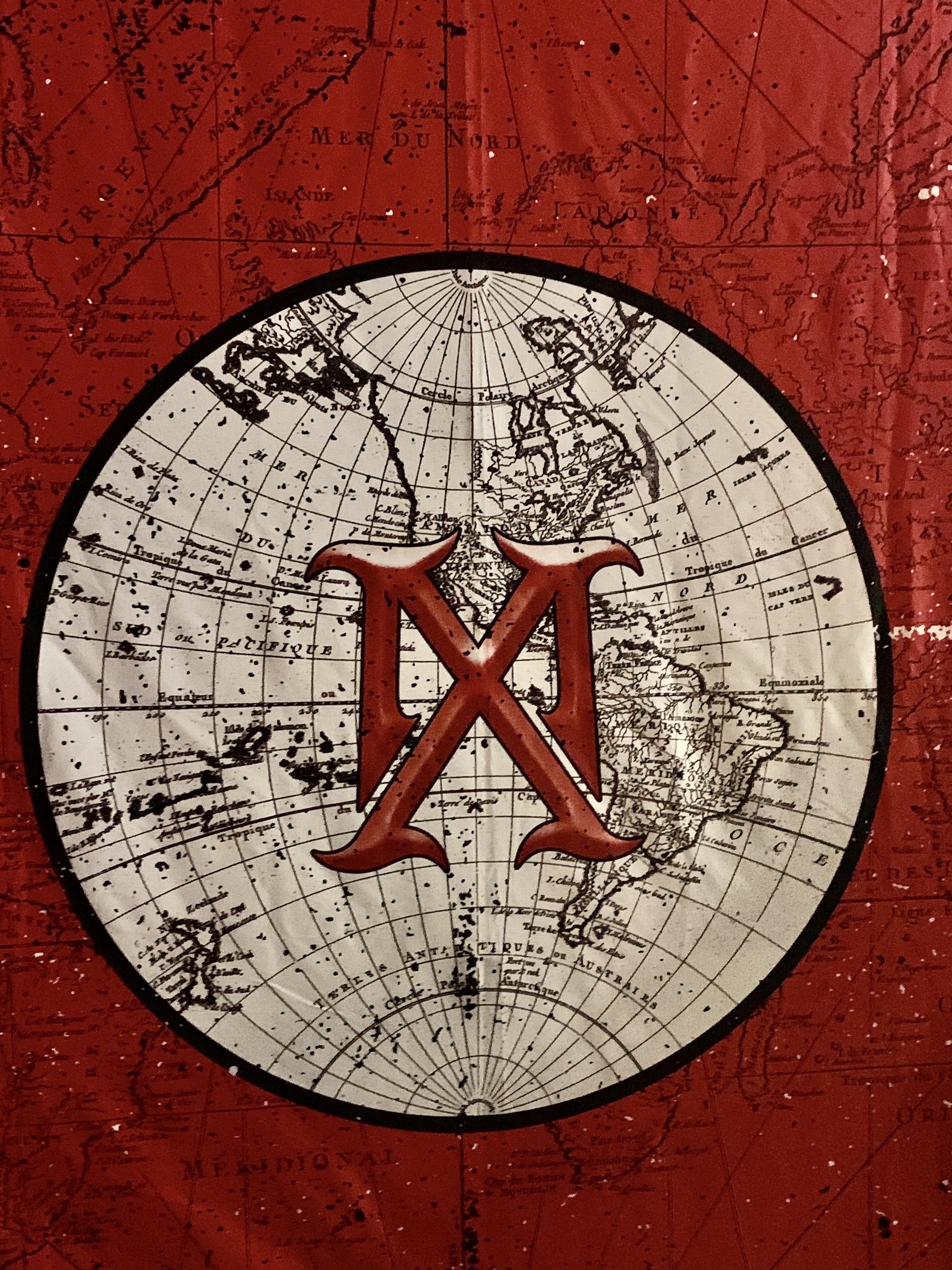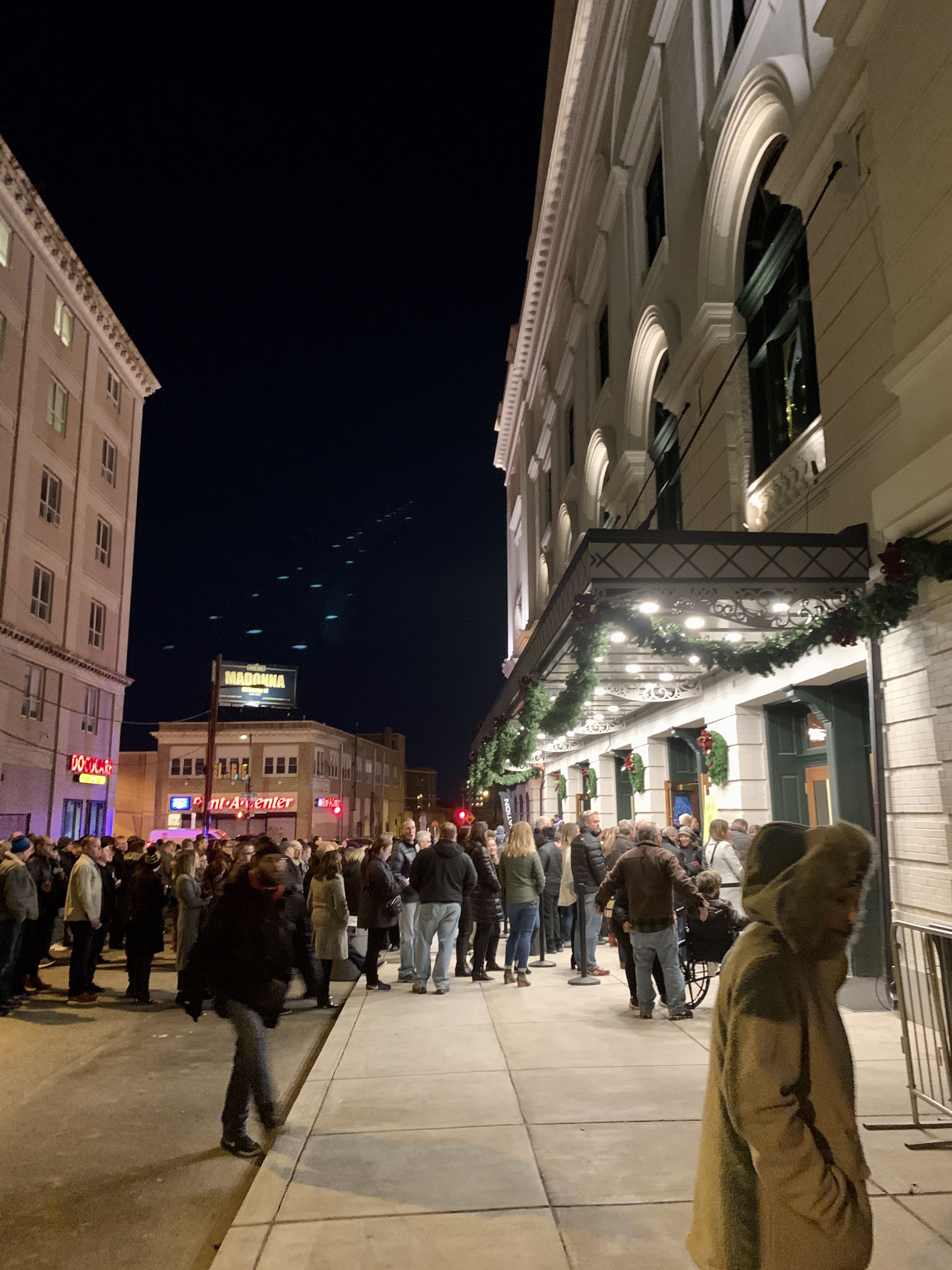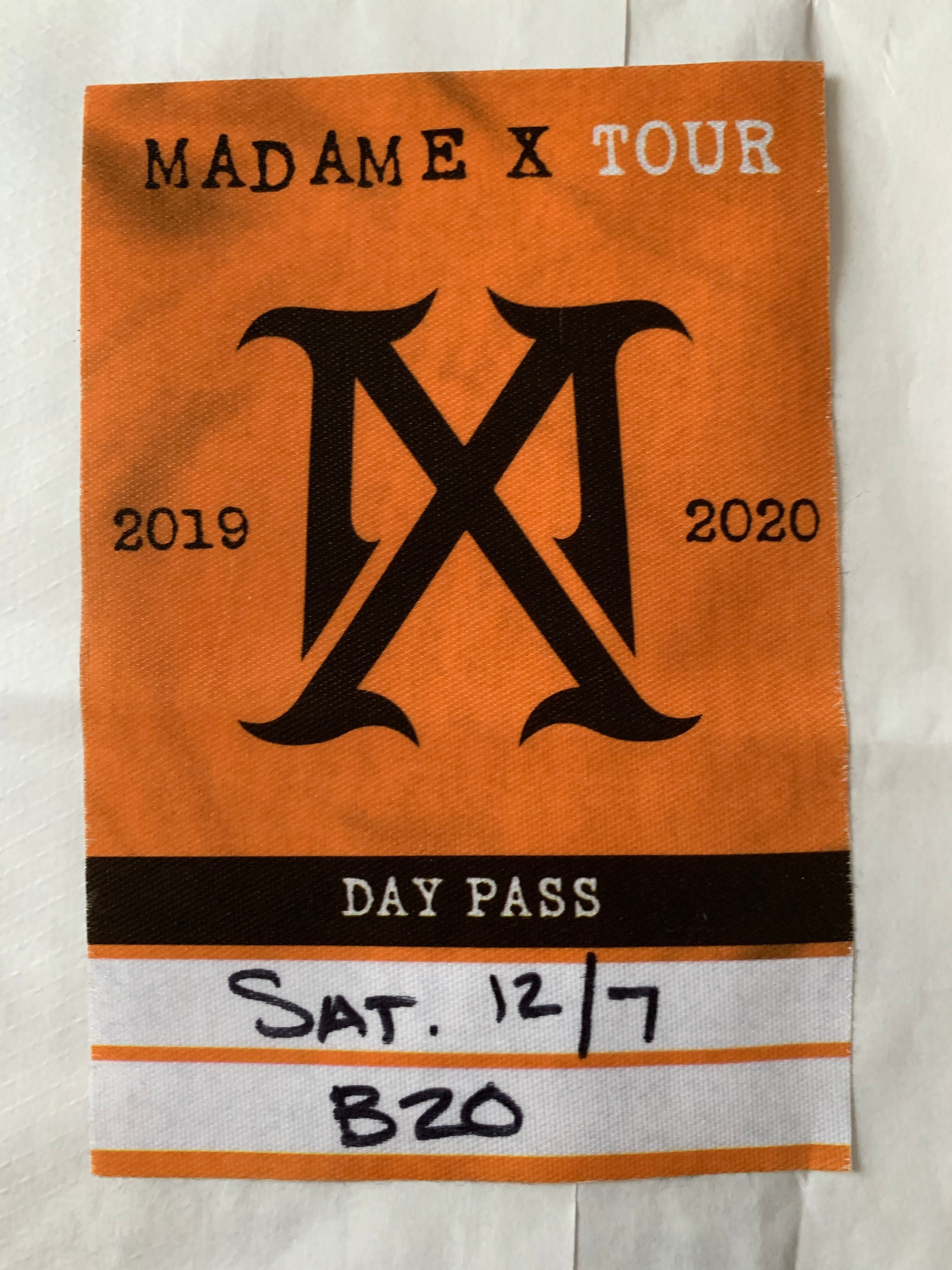 Here's the fancy poster. Here's the line that Jeremy, the tour manager, skipped us through. Here's my backstage pass that got me through the super secret side door right next to the stage.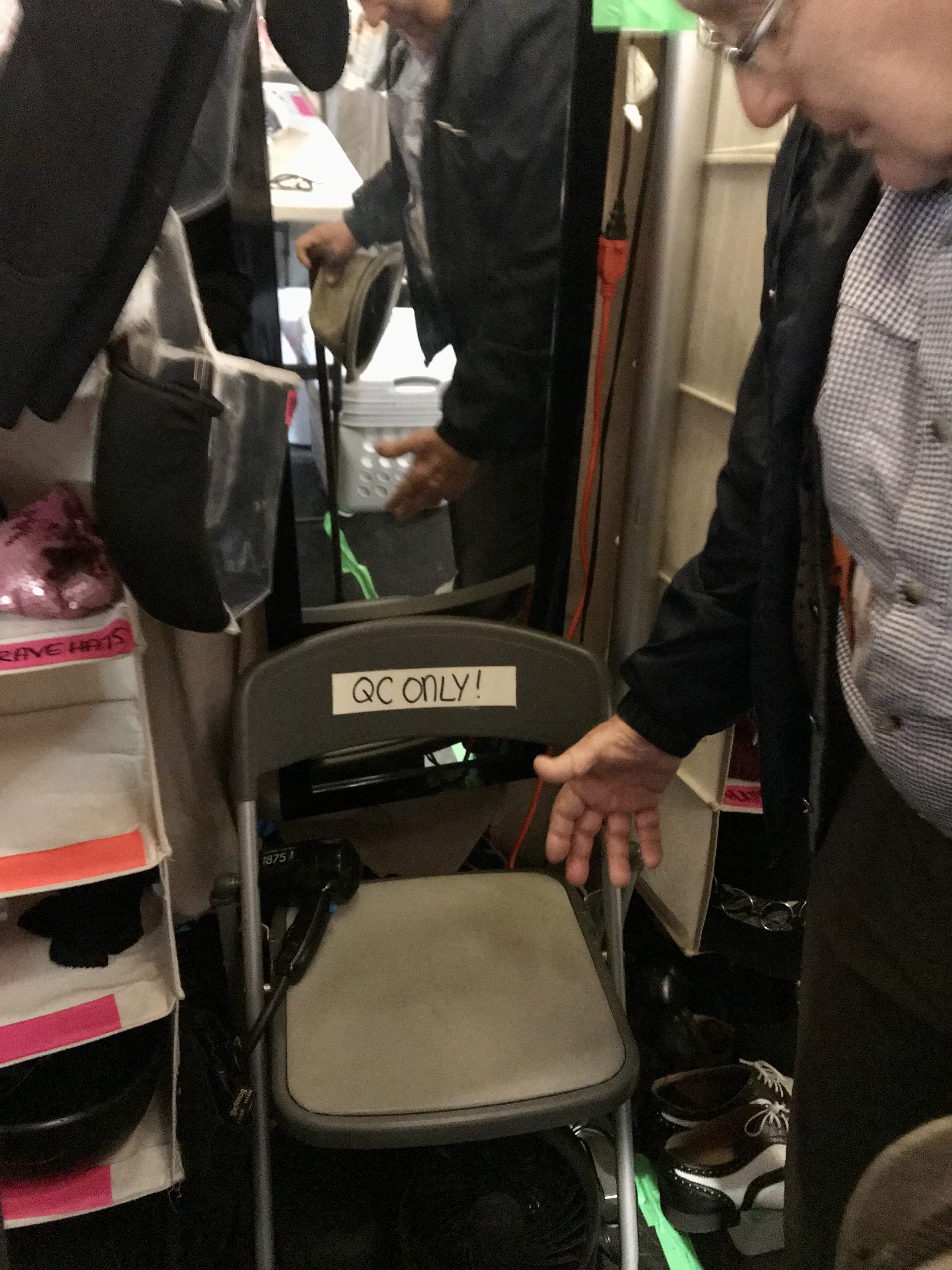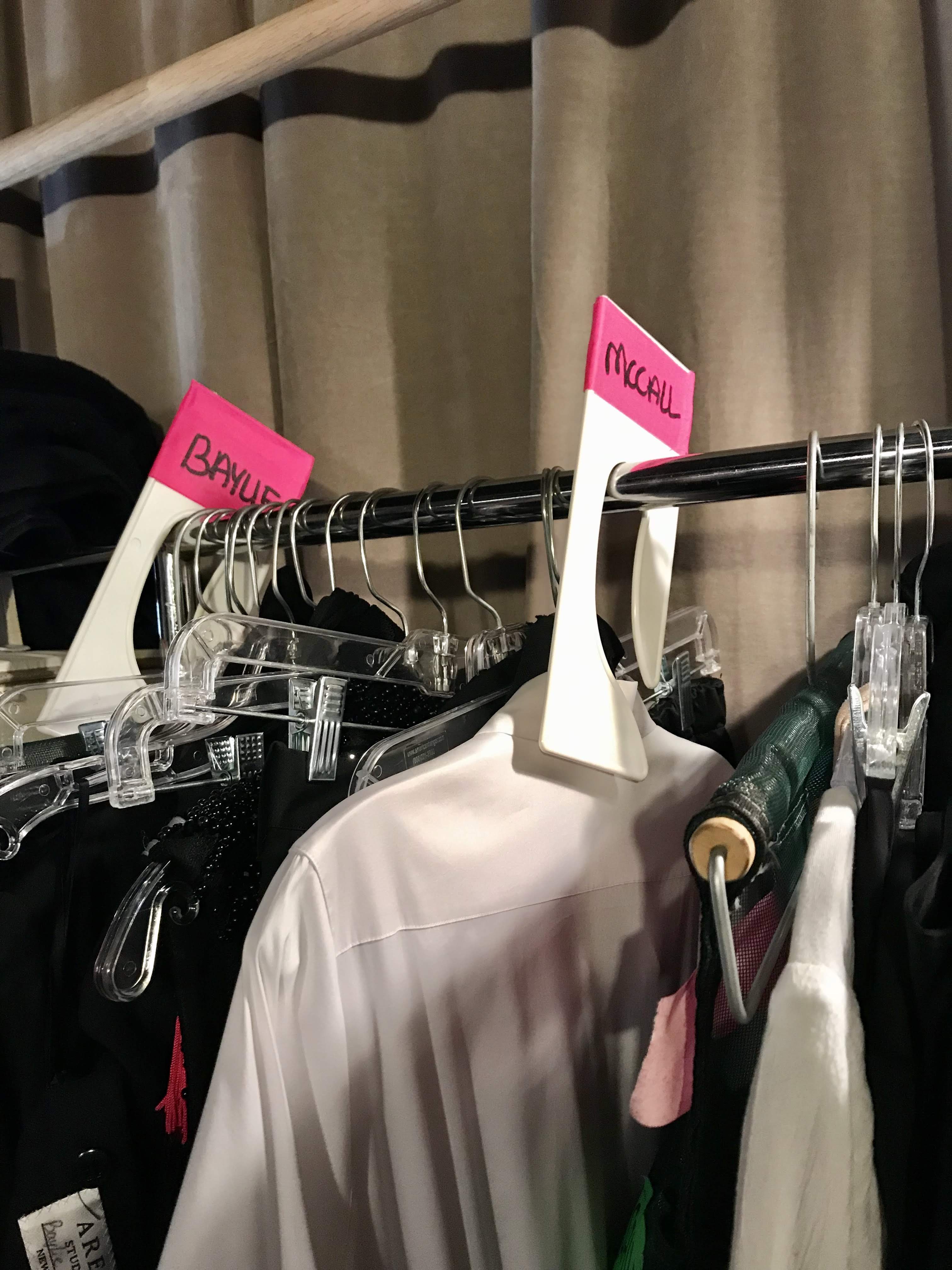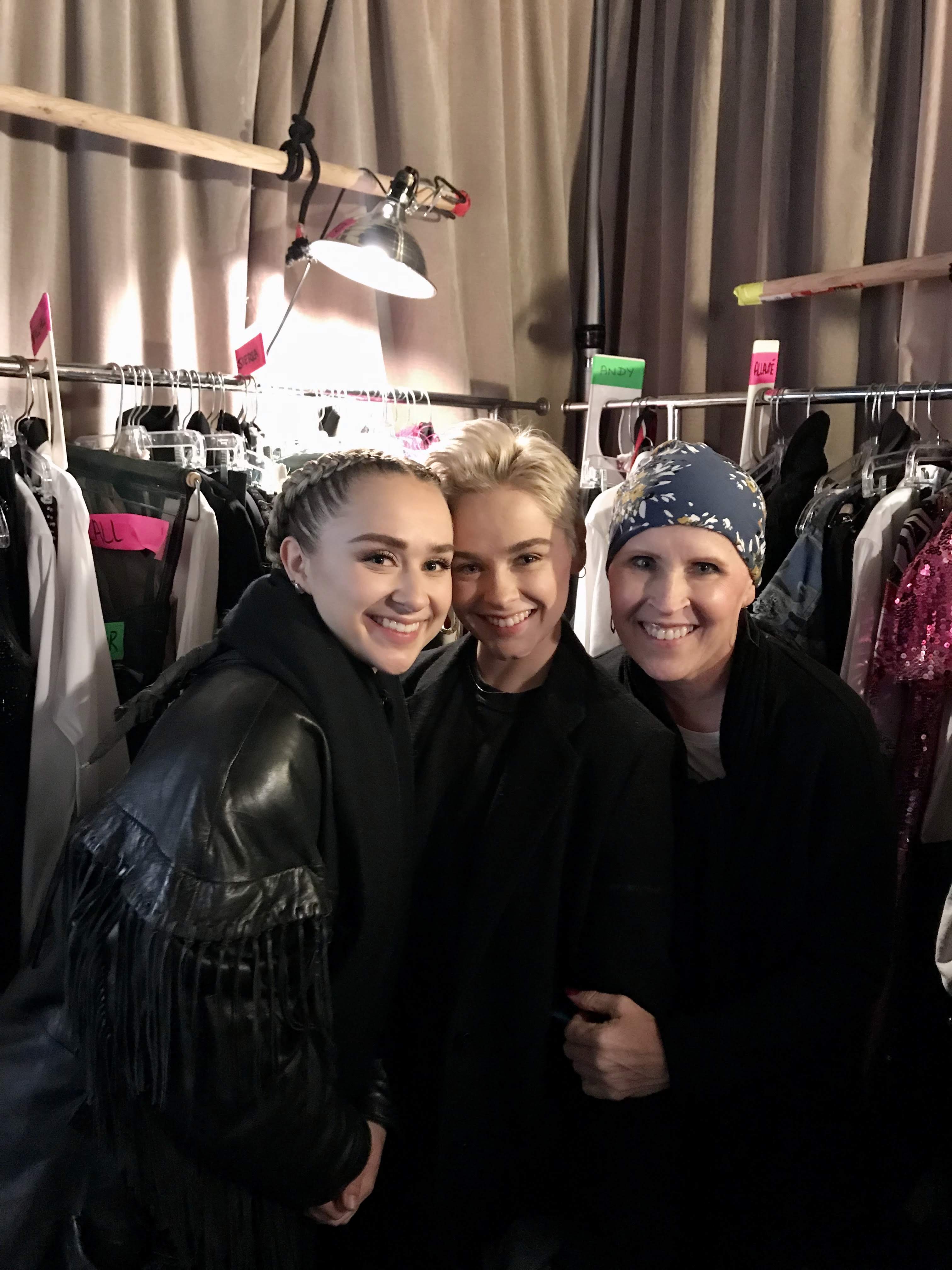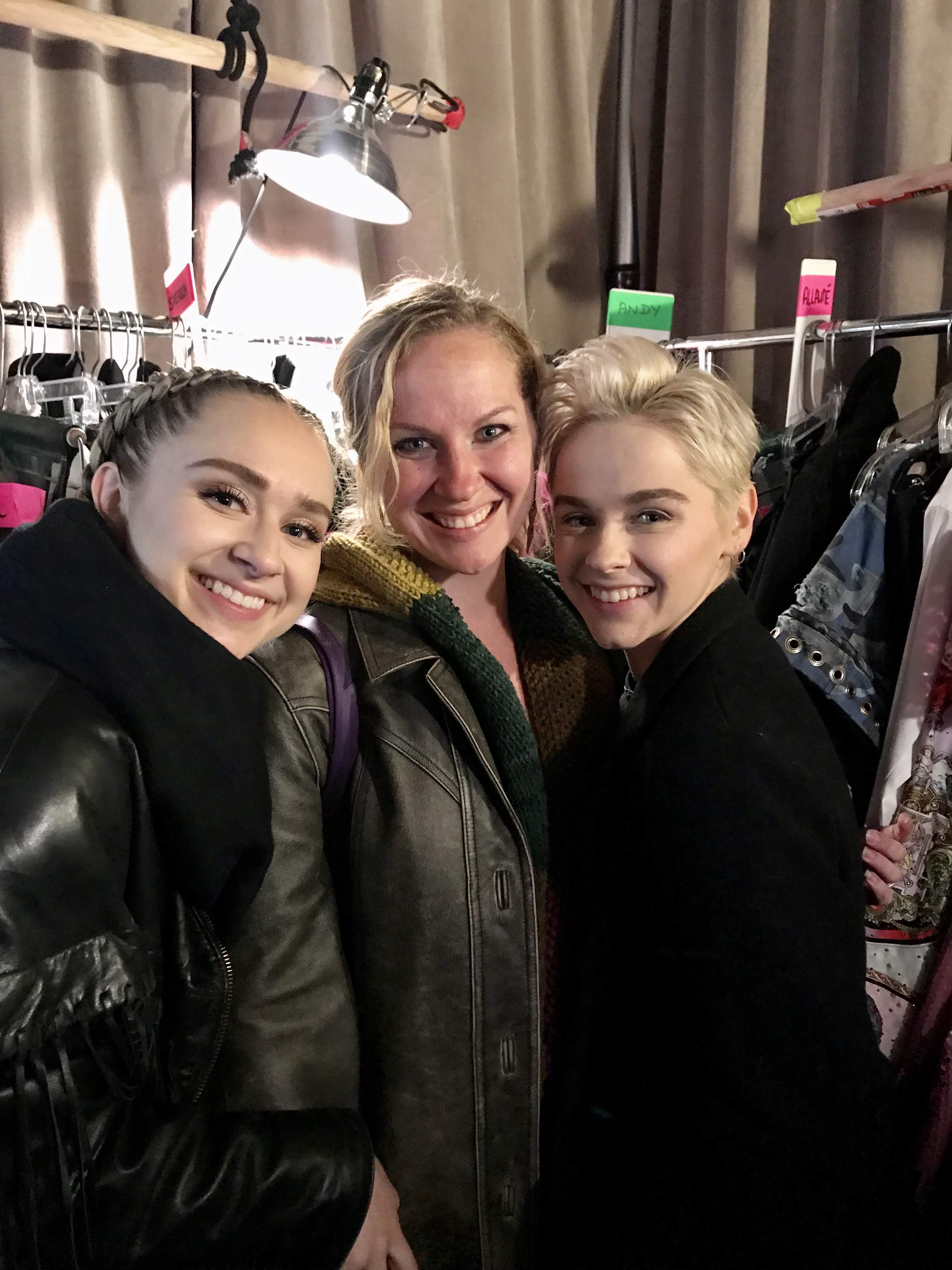 You may have heard the hubbub about M's show. No cell phones allowed. To enter the doors, you have to put your cell phone in a pouch and let it be locked up. It gets unlocked when you leave. I'm not sure how I can adequately convey how much it pained my inner blogger soul to not take pictures of everything and everyone we saw. We met a lot of the musicians and some of the other dancers. We saw M's vanity and the script (that she never follows) taped to the mirror. We got to go in their quick change. It's a room, or in this theater, a curtained off square where all their costumes are kept and a whole crew is on stand by to change their costumes between numbers. Now when I say their I don't mean just my sisters. I mean all 10+ dancers, boys and girls. It's about ten feet by 15 feet. Needless to say hilarity ensues when so many people are changing quickly and having to be really quiet. Since Baylie is staff she gets to keep her phone and she took pictures for me. I had to have something!
As for the actual show…it was so, so good. The crass and crude was less than we were prepared for and when Madonna was actually singing and they were performing, the show was spectacular. And honestly, she's kind of obnoxious and kind of awkward and somehow that translates to almost endearing. She's a blue collar diva. The sets, costumes, and staging with so cool and, of course, the girls were awesome. They have a duet that is a transition between acts. So for about 2-3 minutes each show hundreds of people are staring at my sisters! It's so cool! It's a really powerful piece and I am so grateful I got to see it in person.
There are so many stories I can't get to like how Baylie sprained her ankle the beginning of the duet on opening night but it led to some extraordinary growth for her as a human being. Or how the night we saw it, M was freezing and freaked out her costume people by demanding a coat be brought out that was already whisked off to be cleaned. Or the game of volleyball in the quick change that ended when McCall was hoisted up to be tossed over. It's just a glimpse into what life is like for them right now, but it's pretty rad to be related to such cool people.