Christmas Things
---
2019-12-28
A post was supposed to happen last Saturday covering some of Christmas Things, but I just couldn't manage. So pretty much the whole of our December events are crammed into one uber festive post.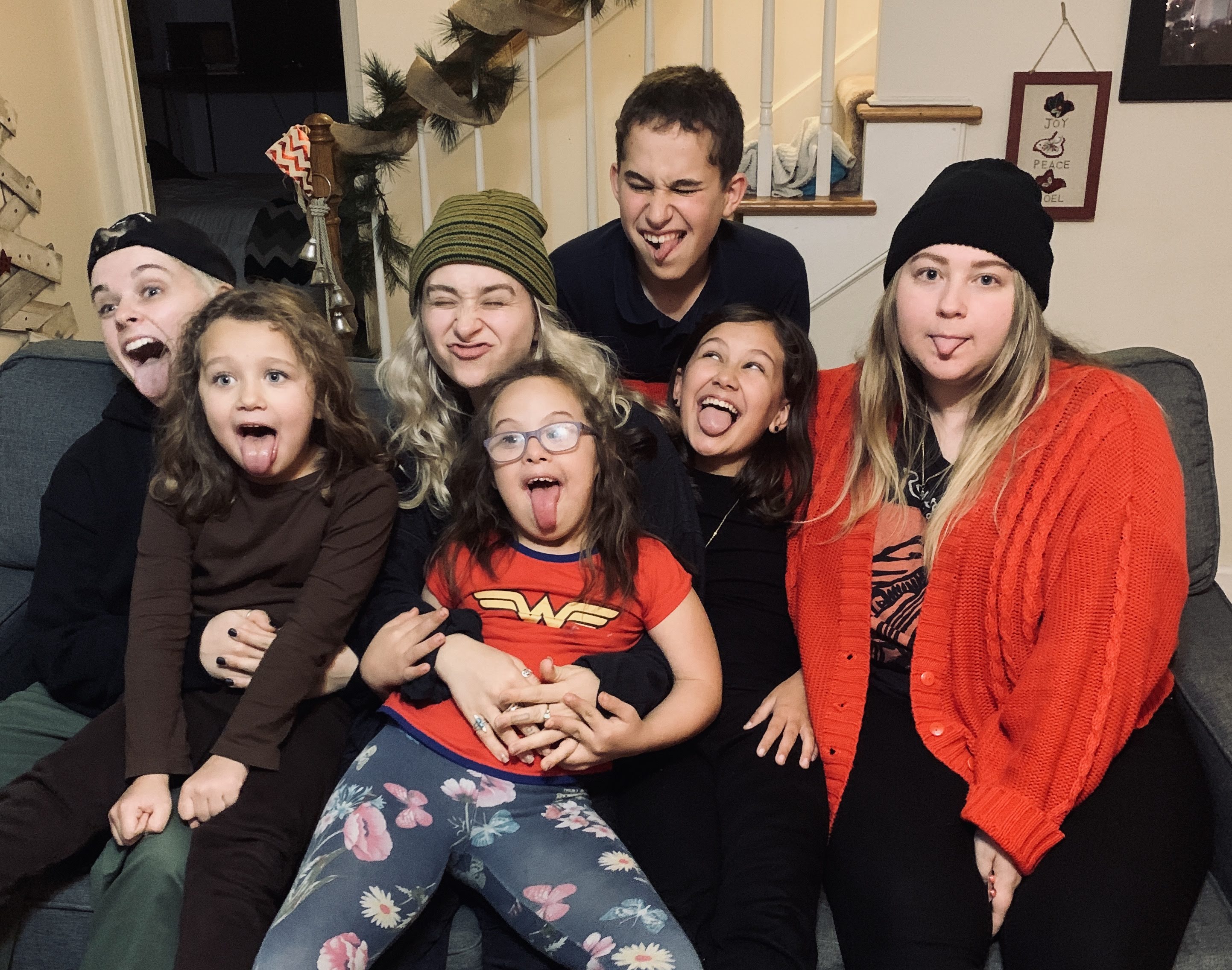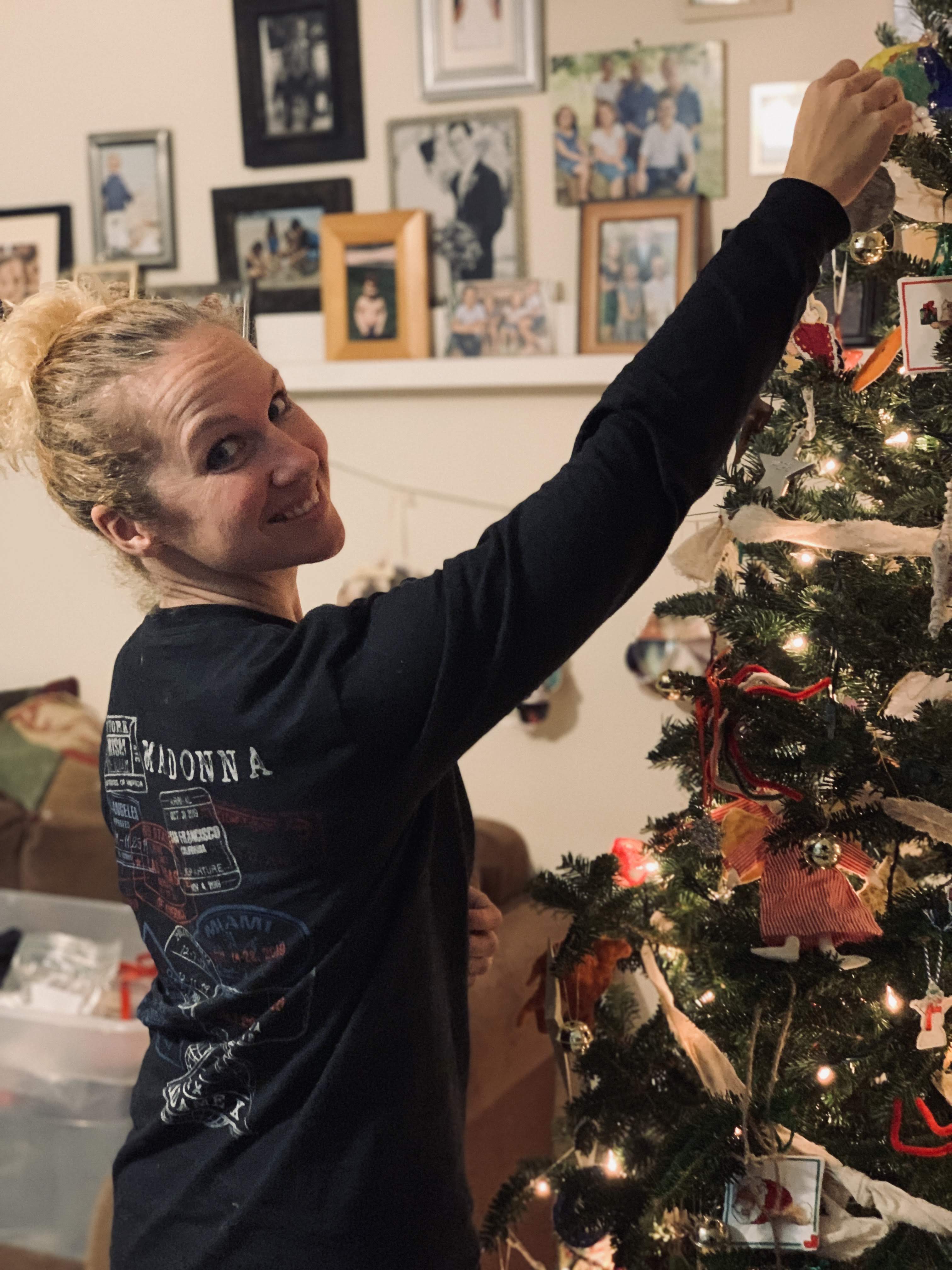 We decorated the tree December 1st, even before I went to the Madonna show. All my sisters were here for Thanksgiving so they came to help and play. Apple Cider donuts and fancy hot chocolate rounded out the evening.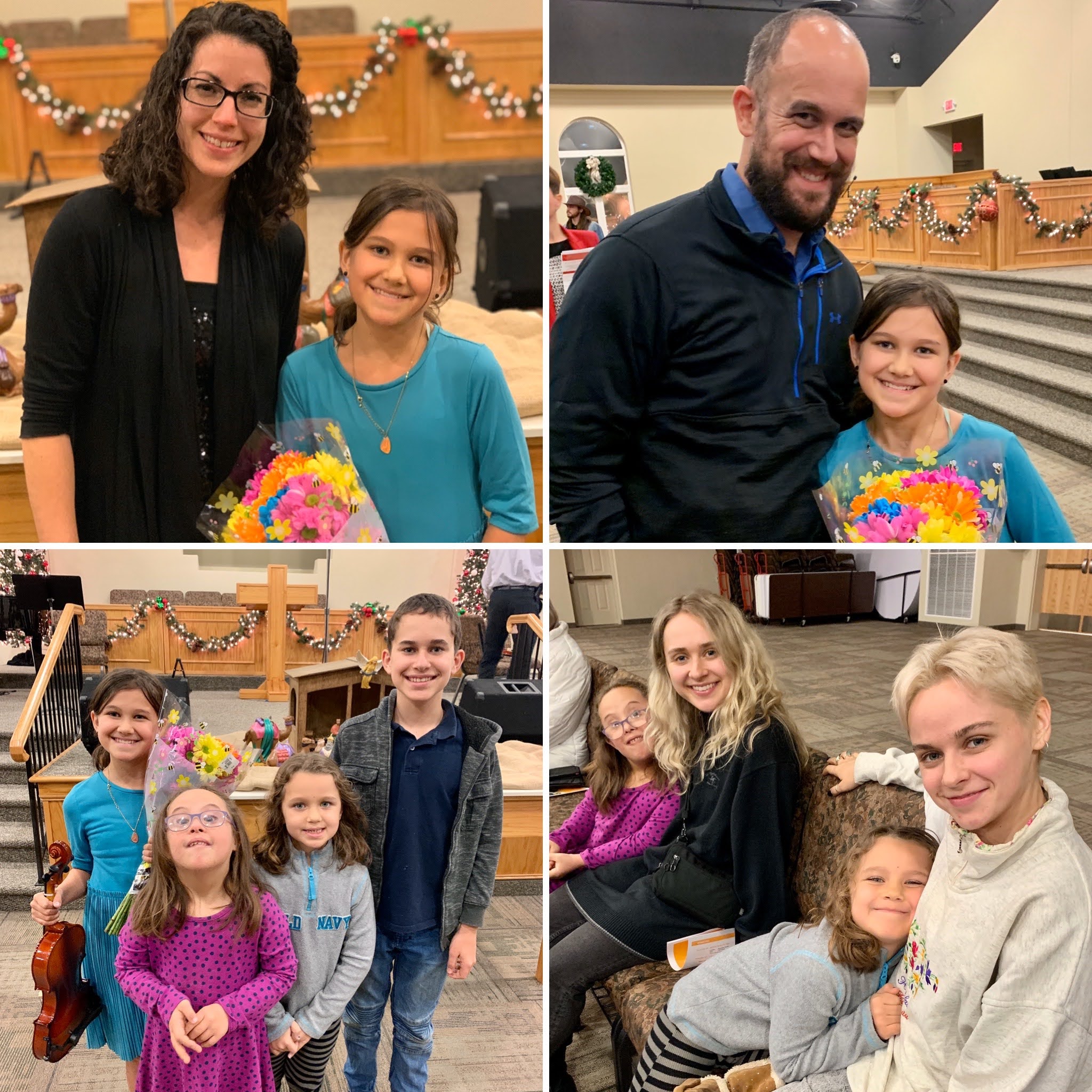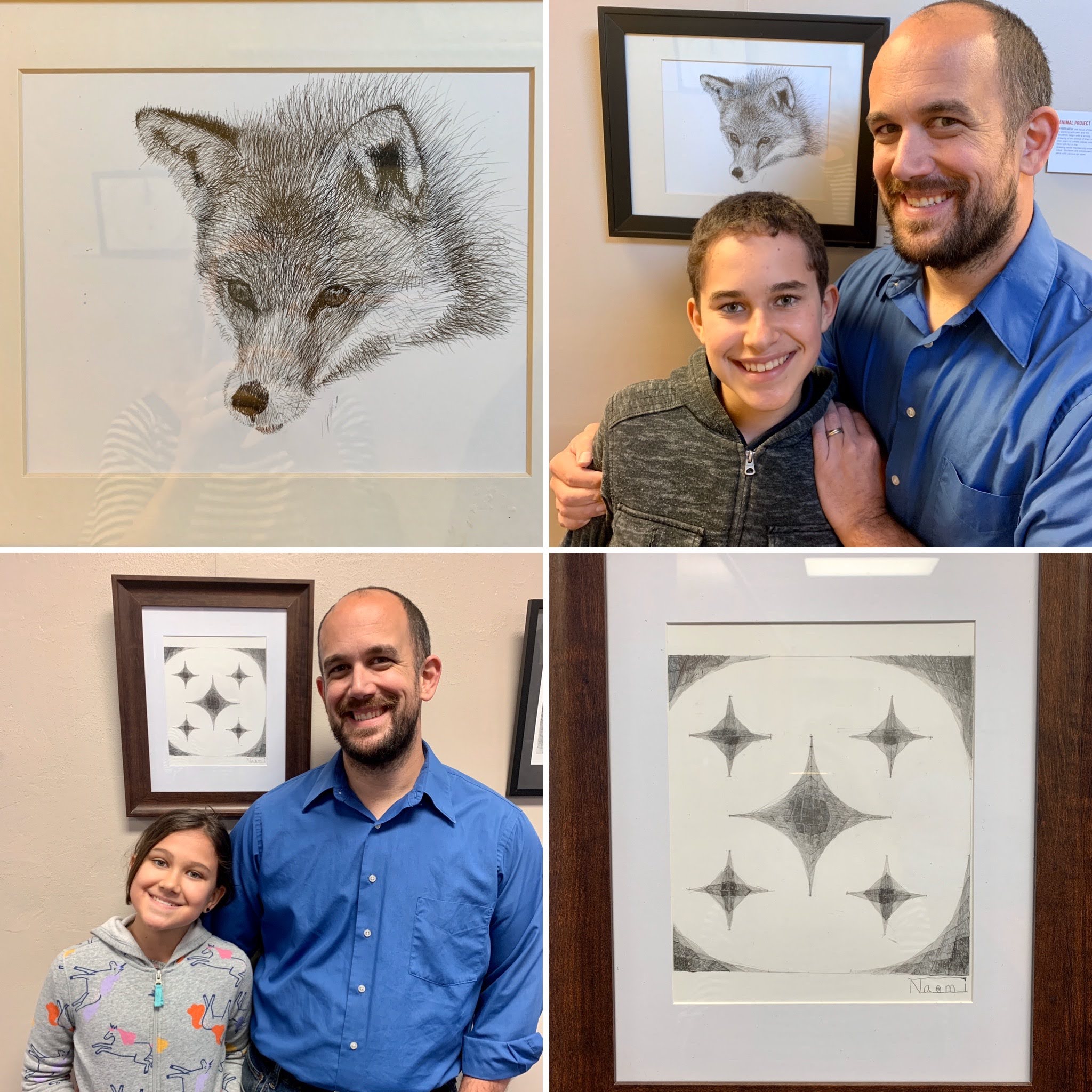 Normally we would have done the tree on a Monday night but there was a dress recital to attend. Naomi had her violin recital the next night and did great playing "The Christmas Song" (we worked really hard one her timing…she's a speed demon like her brother). This was her first year joining Garyn taking an art class. Both of them grew so much and are excited to keep going in the spring.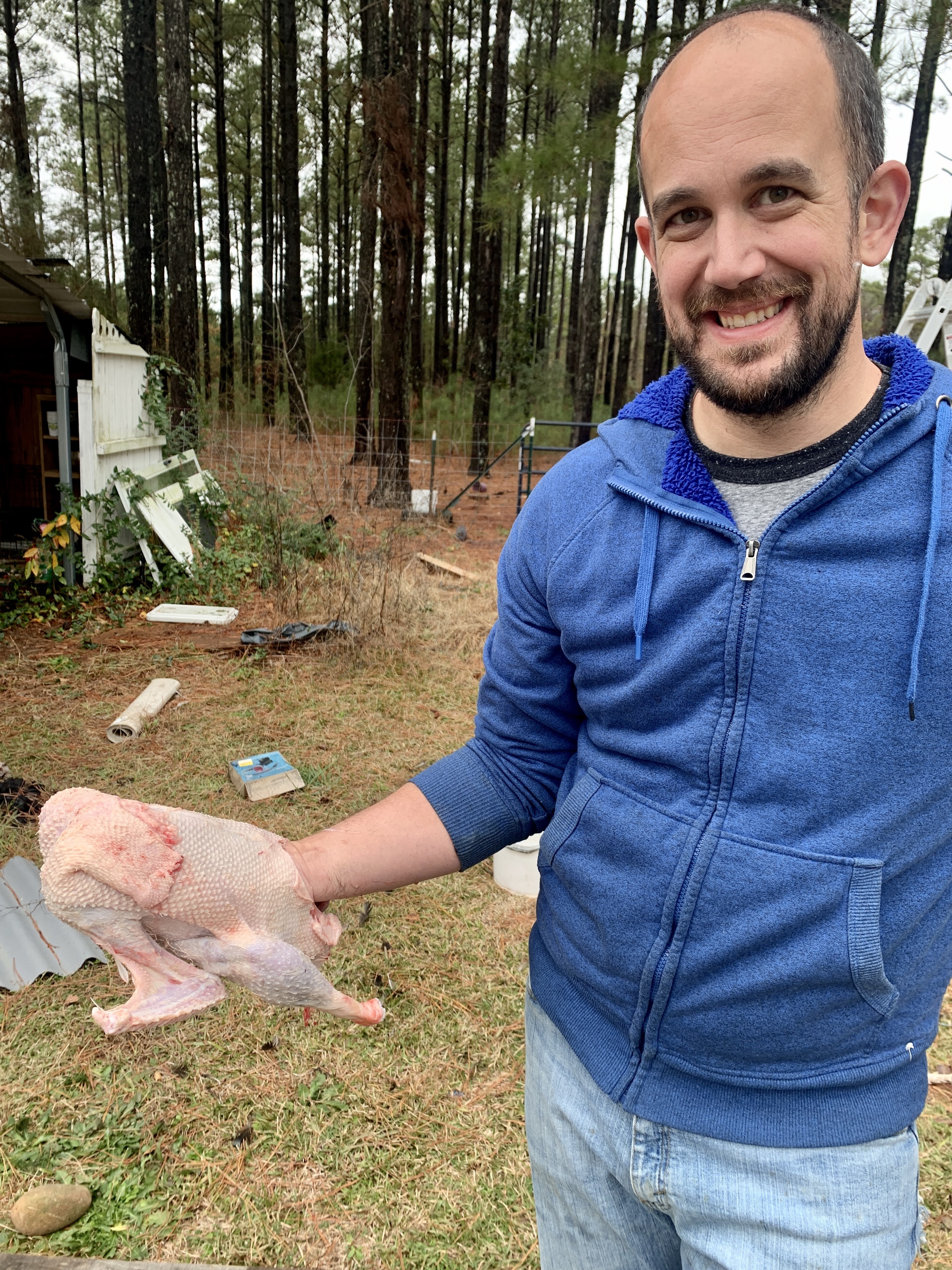 We processed "Chris," our Christmas goose. I'm still not sure what gender it actually was…I forgot to ask Neil. Well. Um. it weighted 4.5 lbs dressed out which made it super authentic for our Cratchit Family Christmas Eve Dinner. Everyone got a taste, it was generally agreed upon that goose is tasty, and we were glad we picked up new york strip steaks to help dinner along a bit.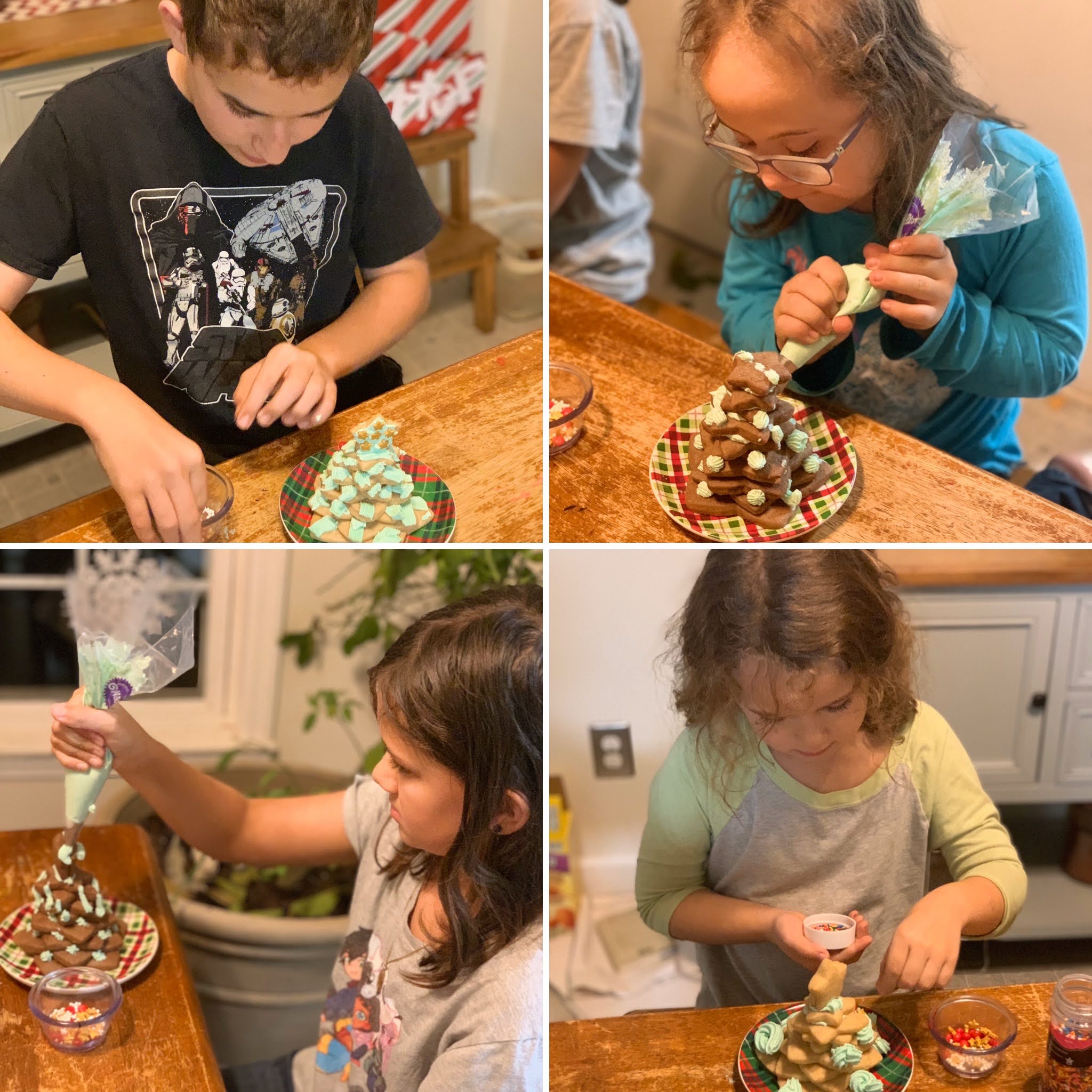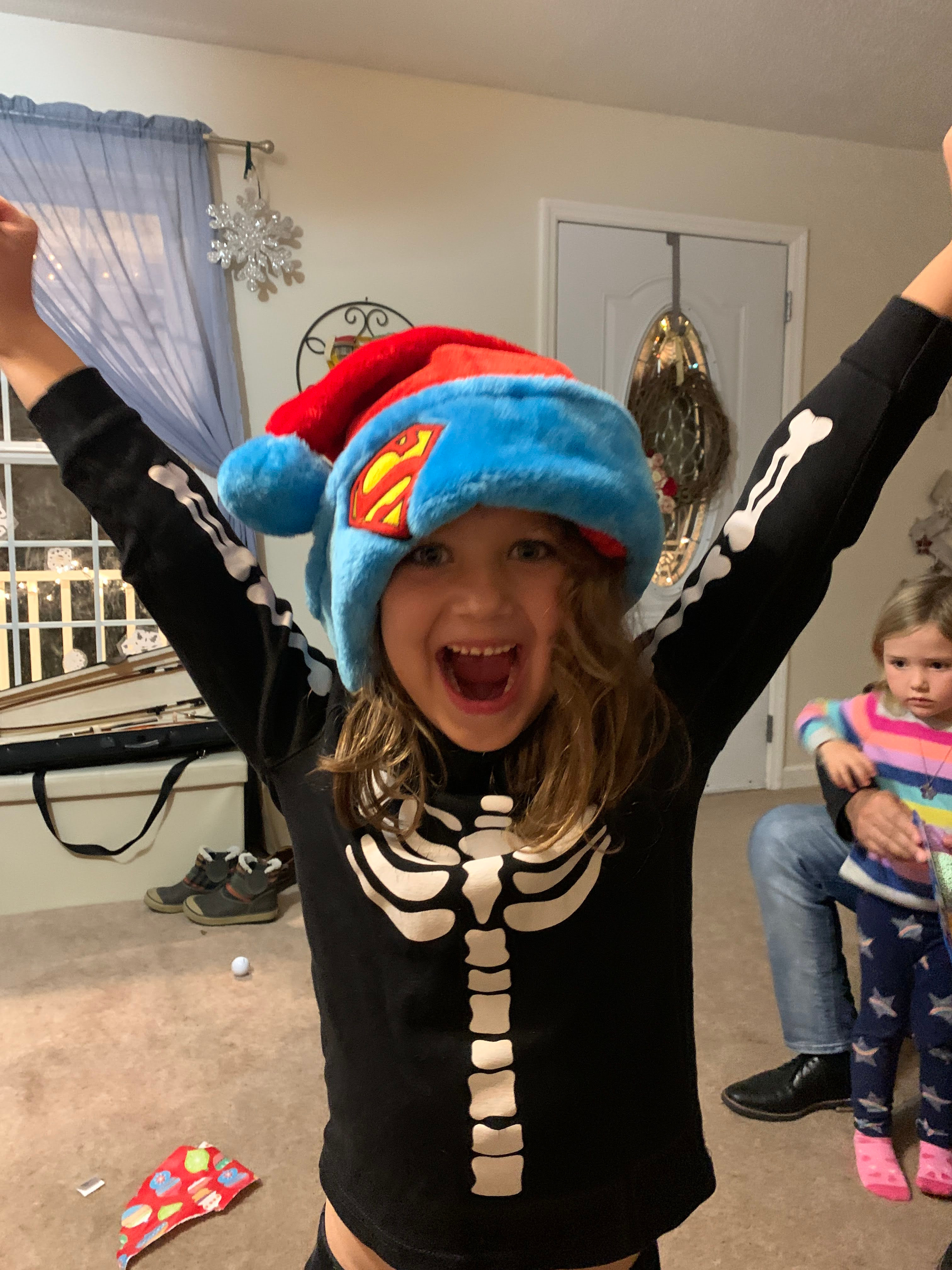 We always make Sugar Tree Christmas trees. This year I made a different frosting and it is now our go to. We also had a white elephant gift swap with our cousins! Every kid picked a present and then I wrapped them so no one knew what was what. Corra was thrilled that she ended up with the very gift she chose.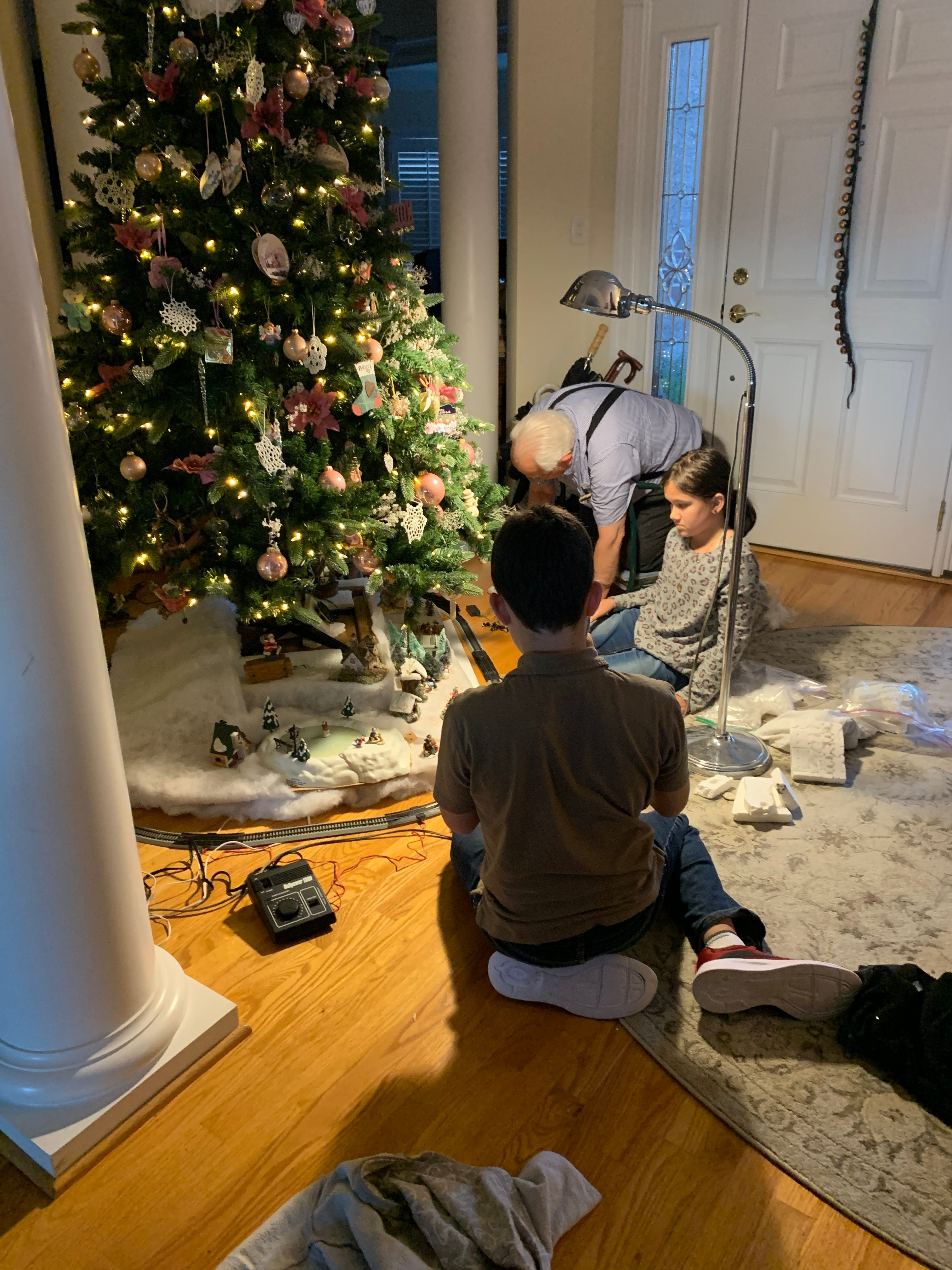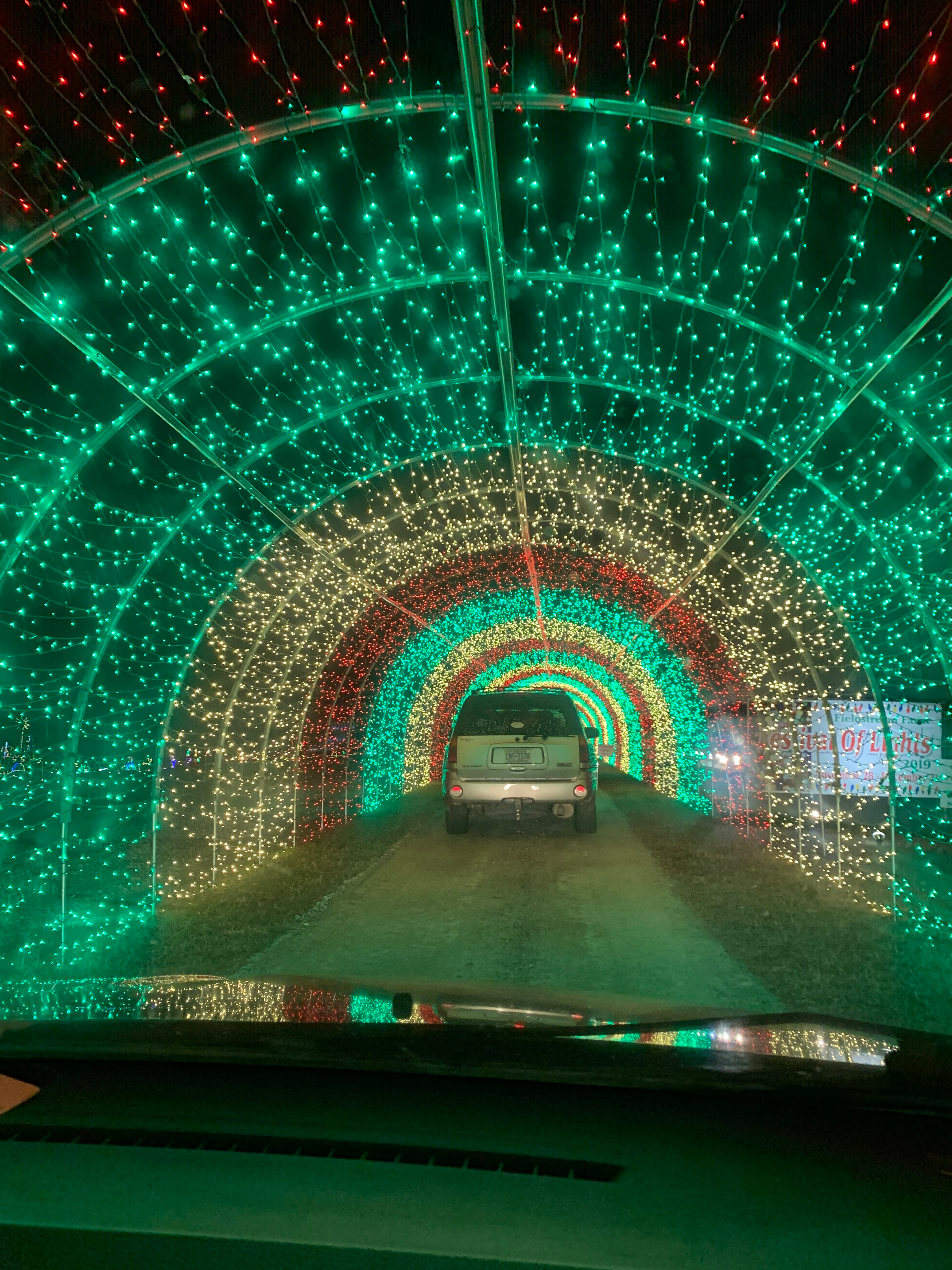 Wouldn't be Christmas without Grandpa's train around the base of his tree. He's getting a bit older and every year Garyn is a willing and able apprentice who is learning the craft so when the time comes, the train will still travel around the village under the tree.
Down the street from my grandparent's house is an epic Christmas Light Spectacular. It's amazing and you can see some of it from the street. But to actually drive through and see it all costs quite a bit. We gently said no to the kids…but Garyn offered to pay for it as a treat to his family. Because of his generosity, we sprung for the show and it really was amazing. It started with a tunnel of lights…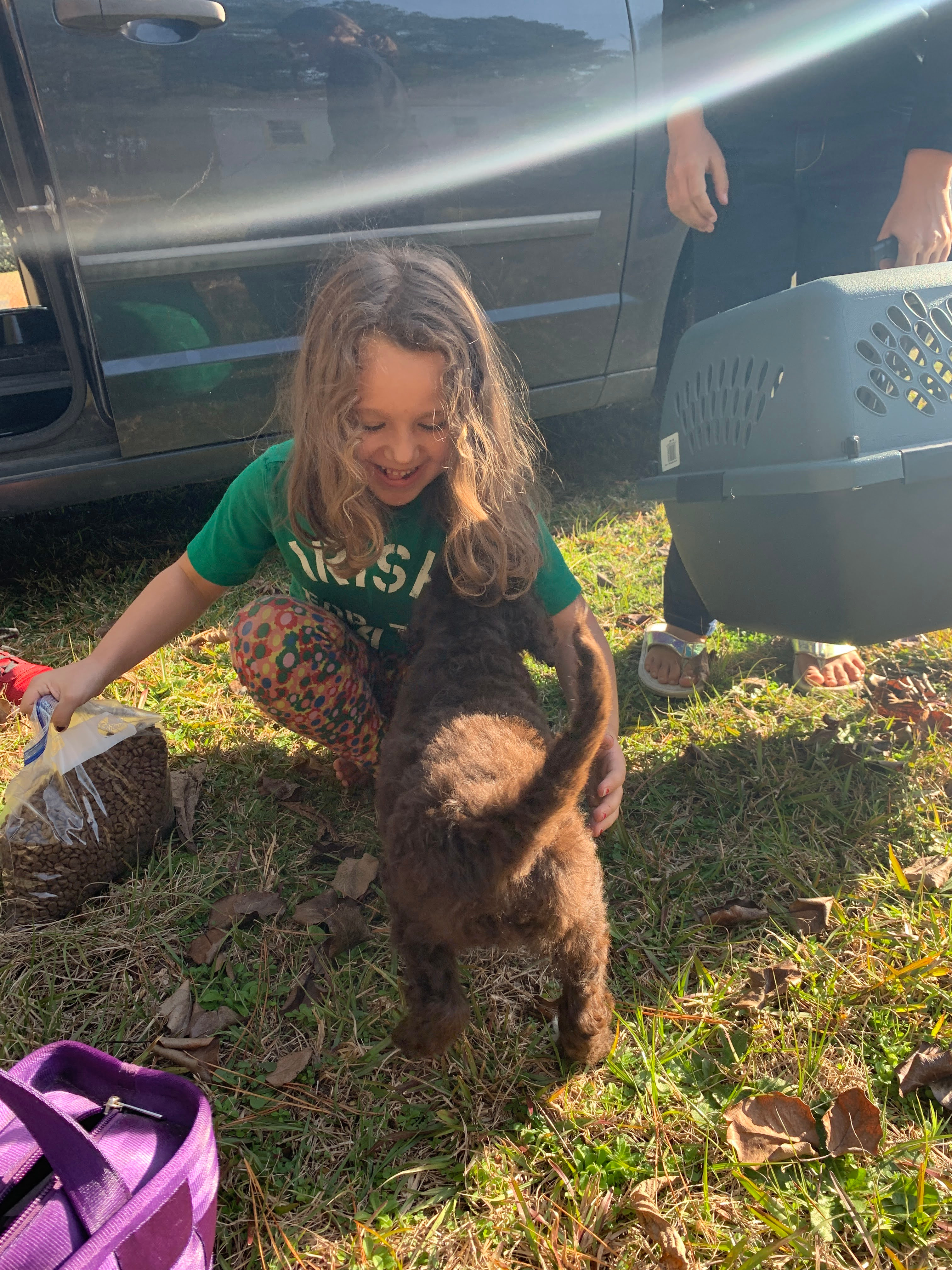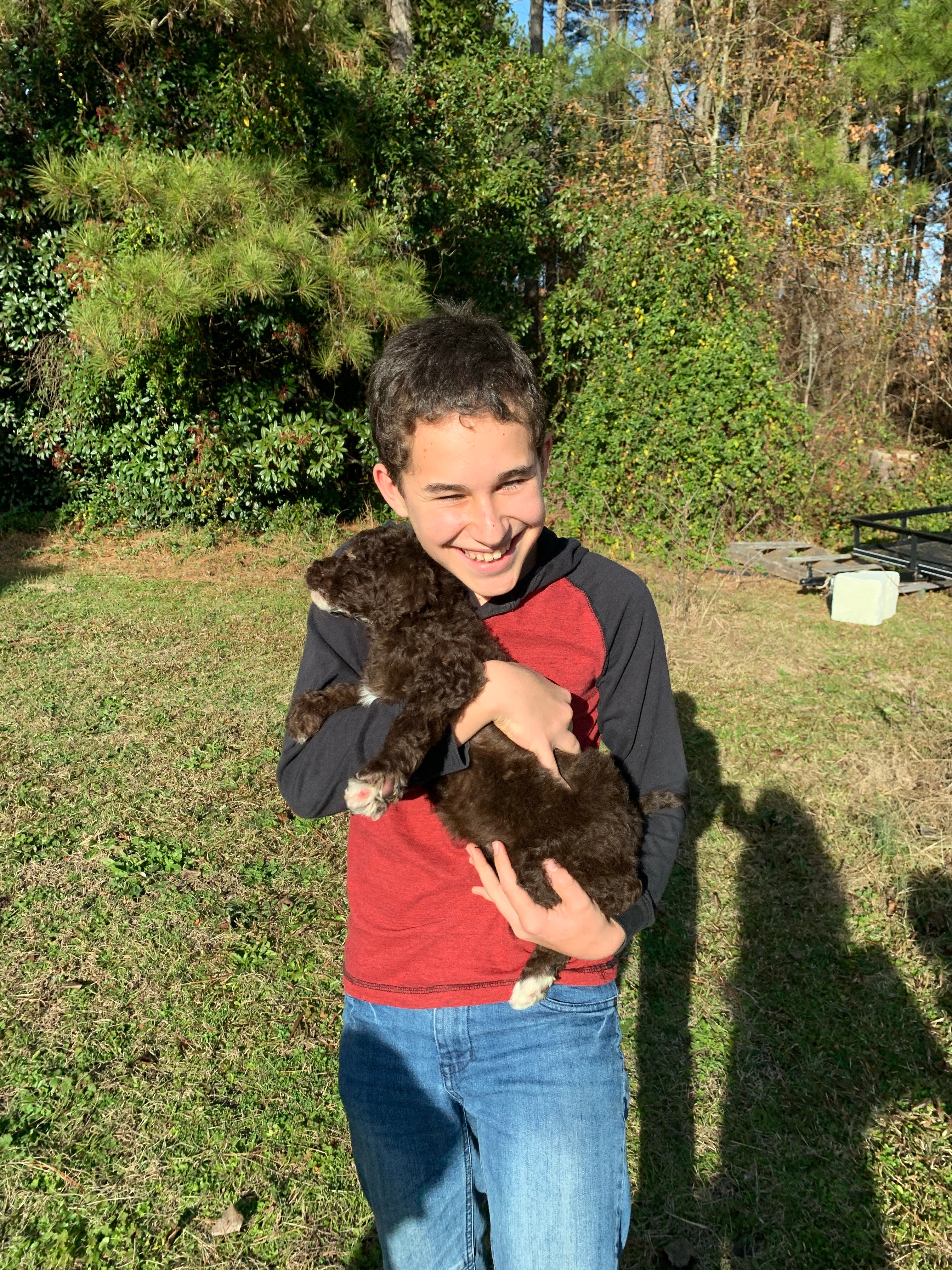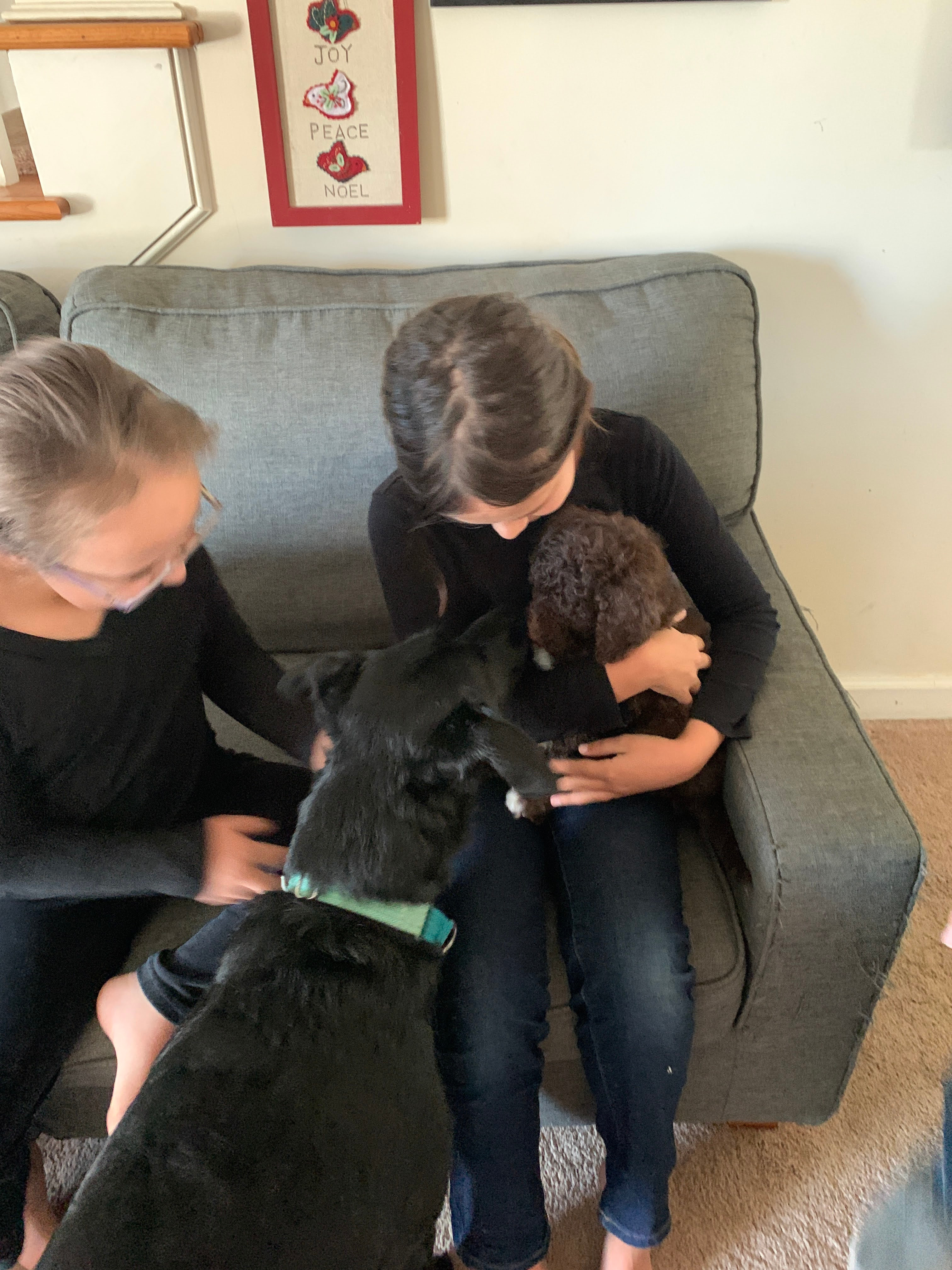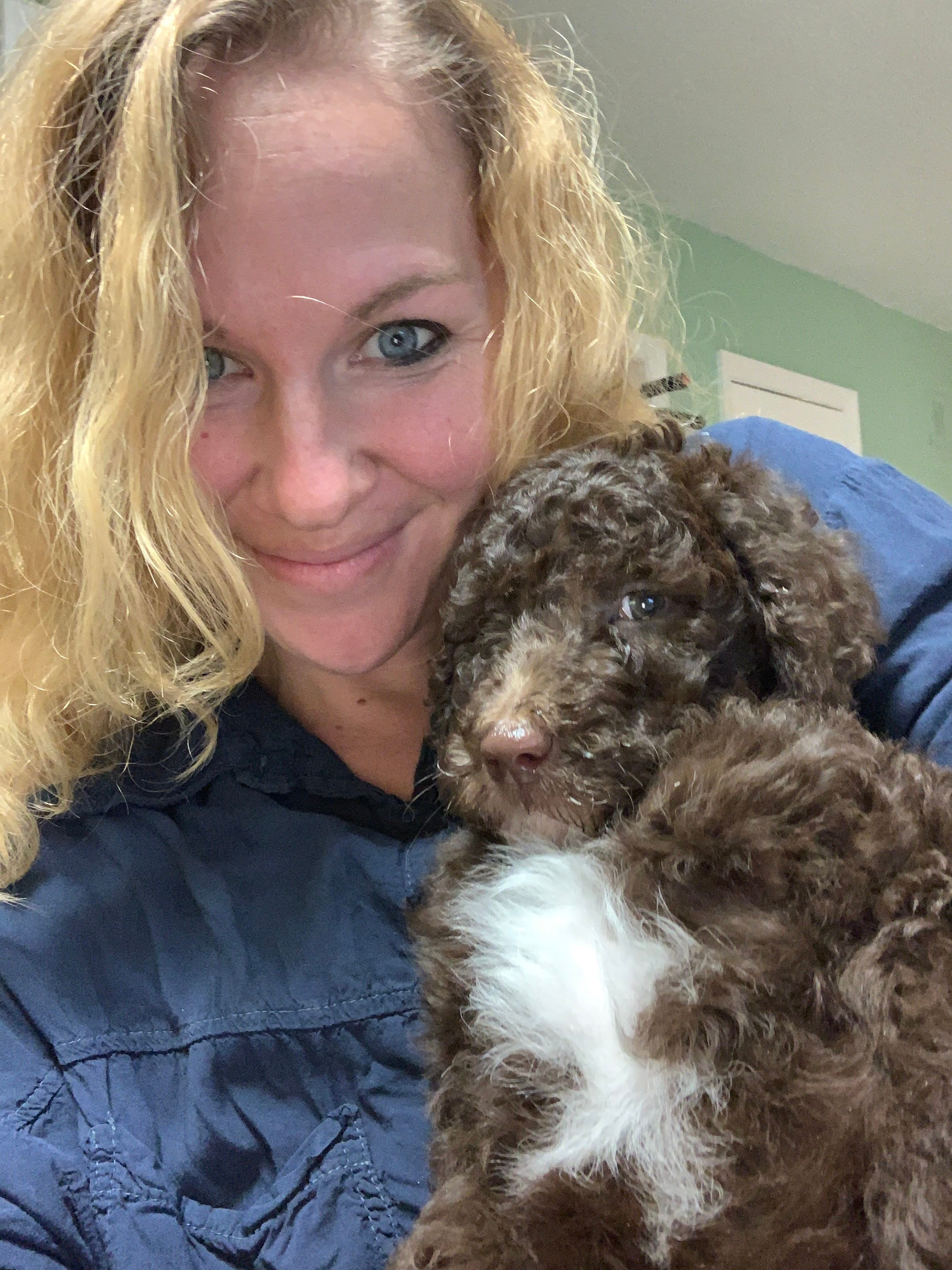 Christmas Eve there was a puppy. A puppy named Simon who came to play at our house before he was my sisters' epic Chrismas surprise. It was perfect…they totally died and got to spend their whole vacation taking care of the new fluffy addition. Tatanka loves her new cousin.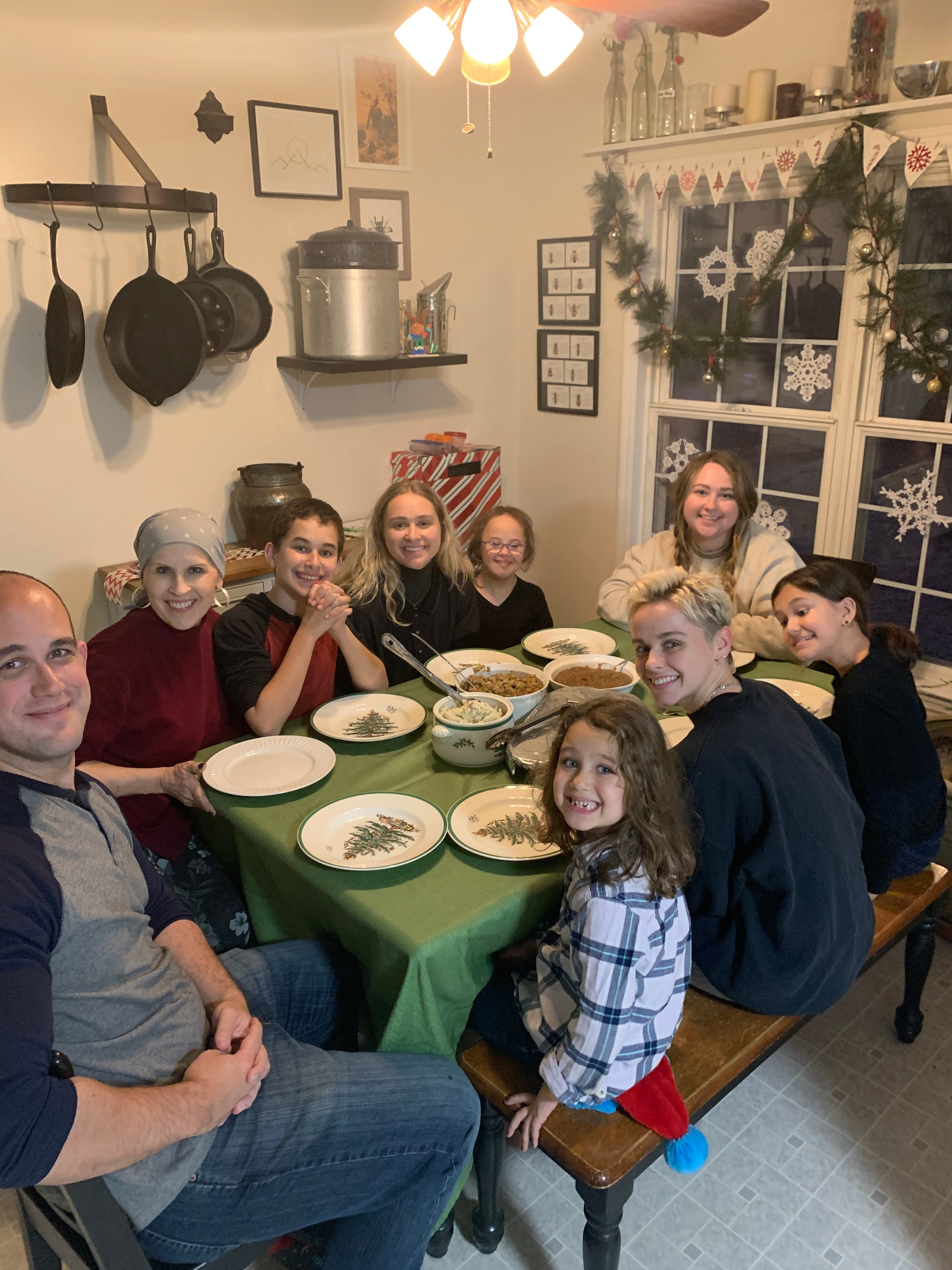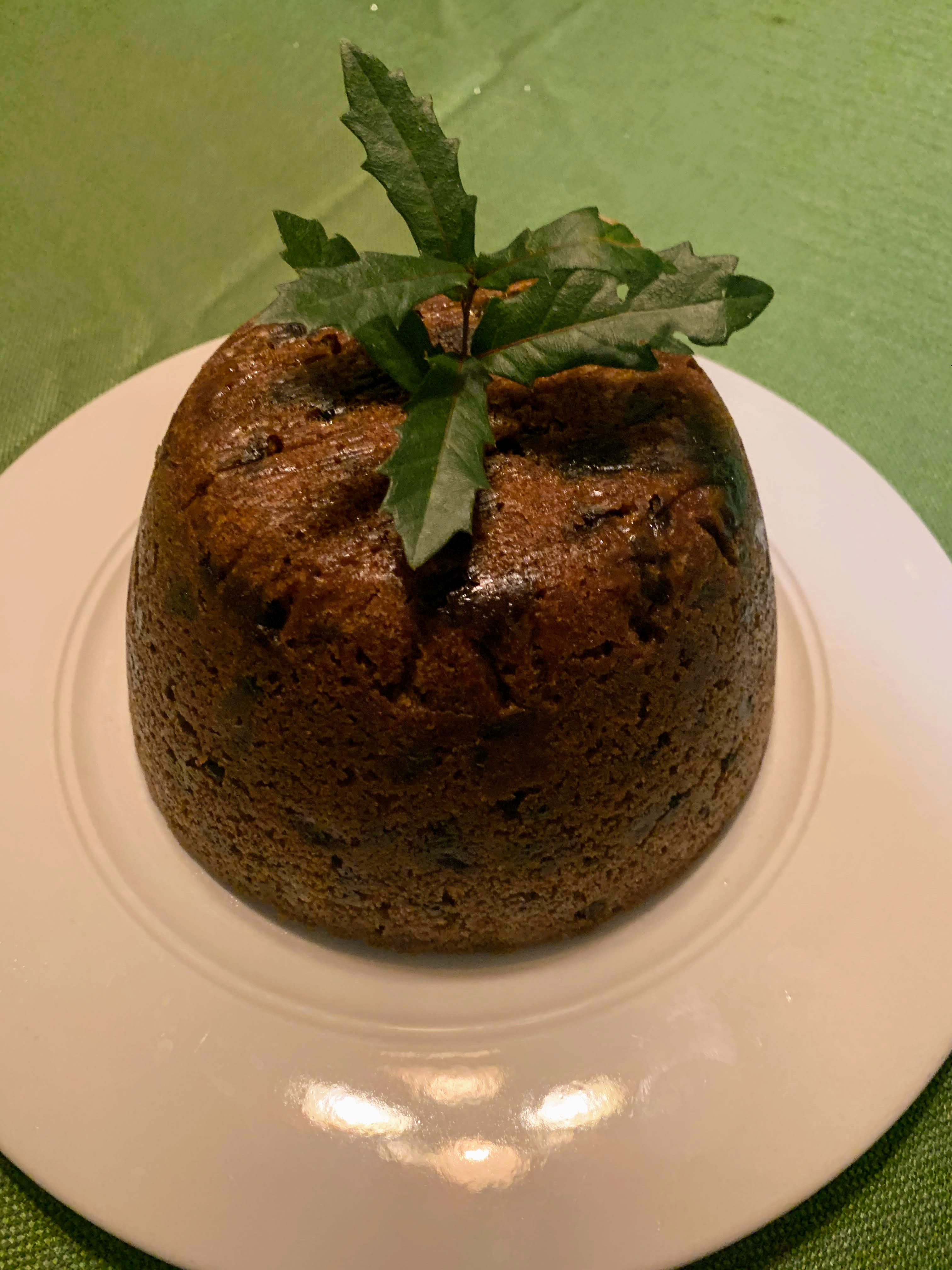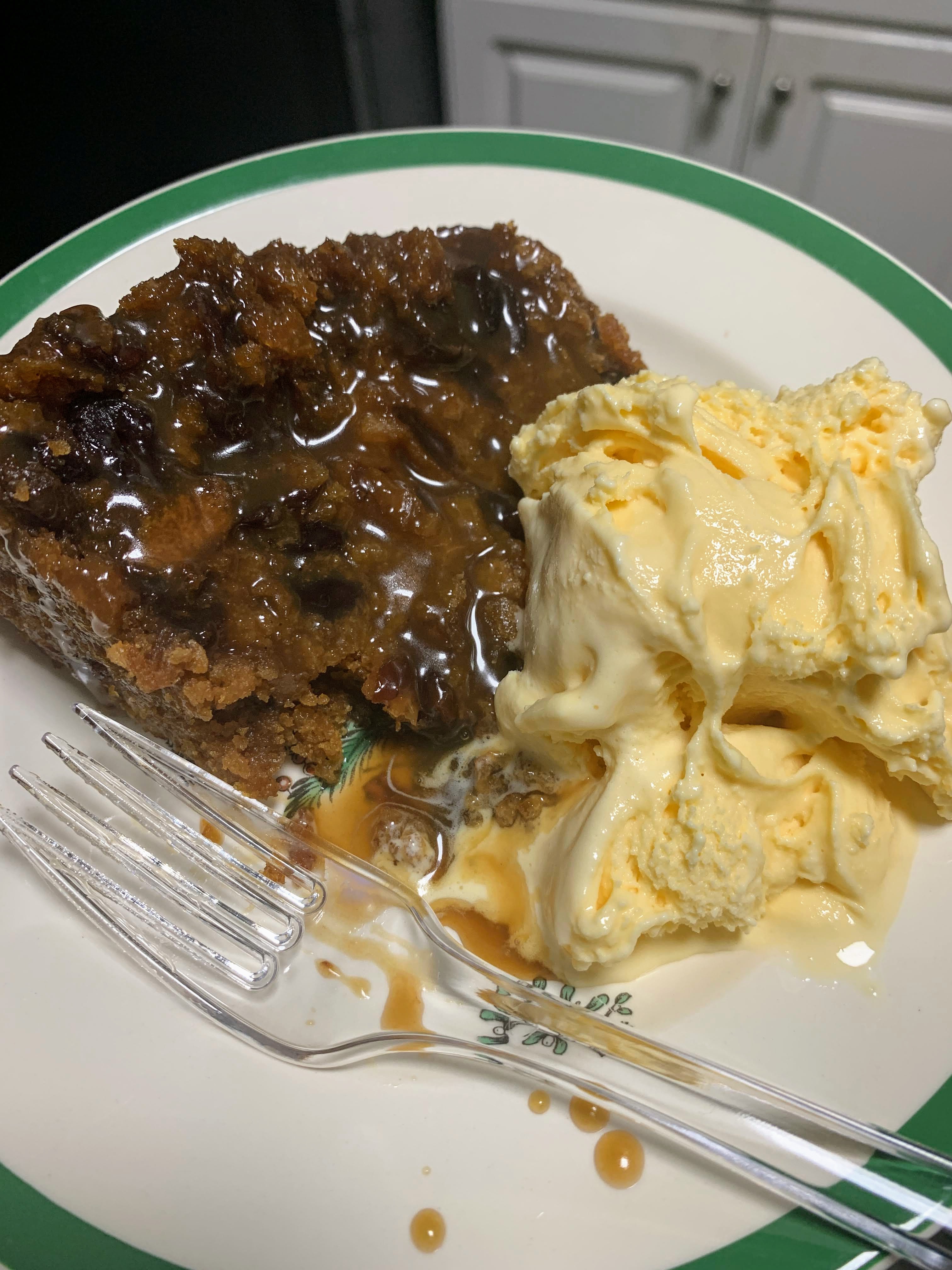 Finally, it was time for dinner: Steak/goose, potatos, stuffing, and applesauce. I'd been planning this dinner since last December and it was exactly what I wanted it to be. I'd been dreaming about the pudding for even longer. Ever since we processed our first beef and I ended up with suet…I knew I wanted to make this dessert. That's a long time to wait on a plan. It was so worth it. Seriously one of the yummiest things I've ever eaten. The homemade caramel sauce and vanilla ice cream kicked it over the top.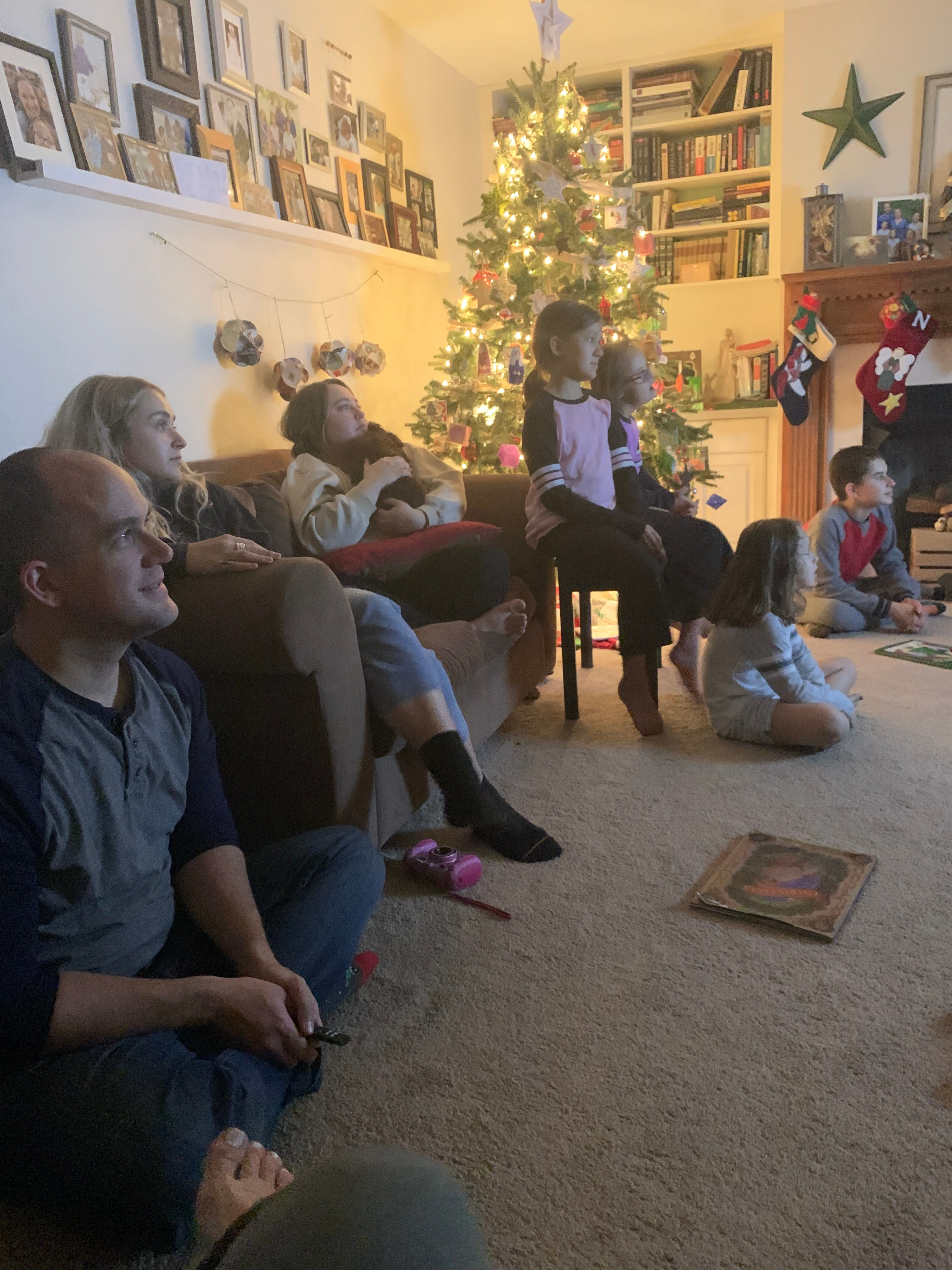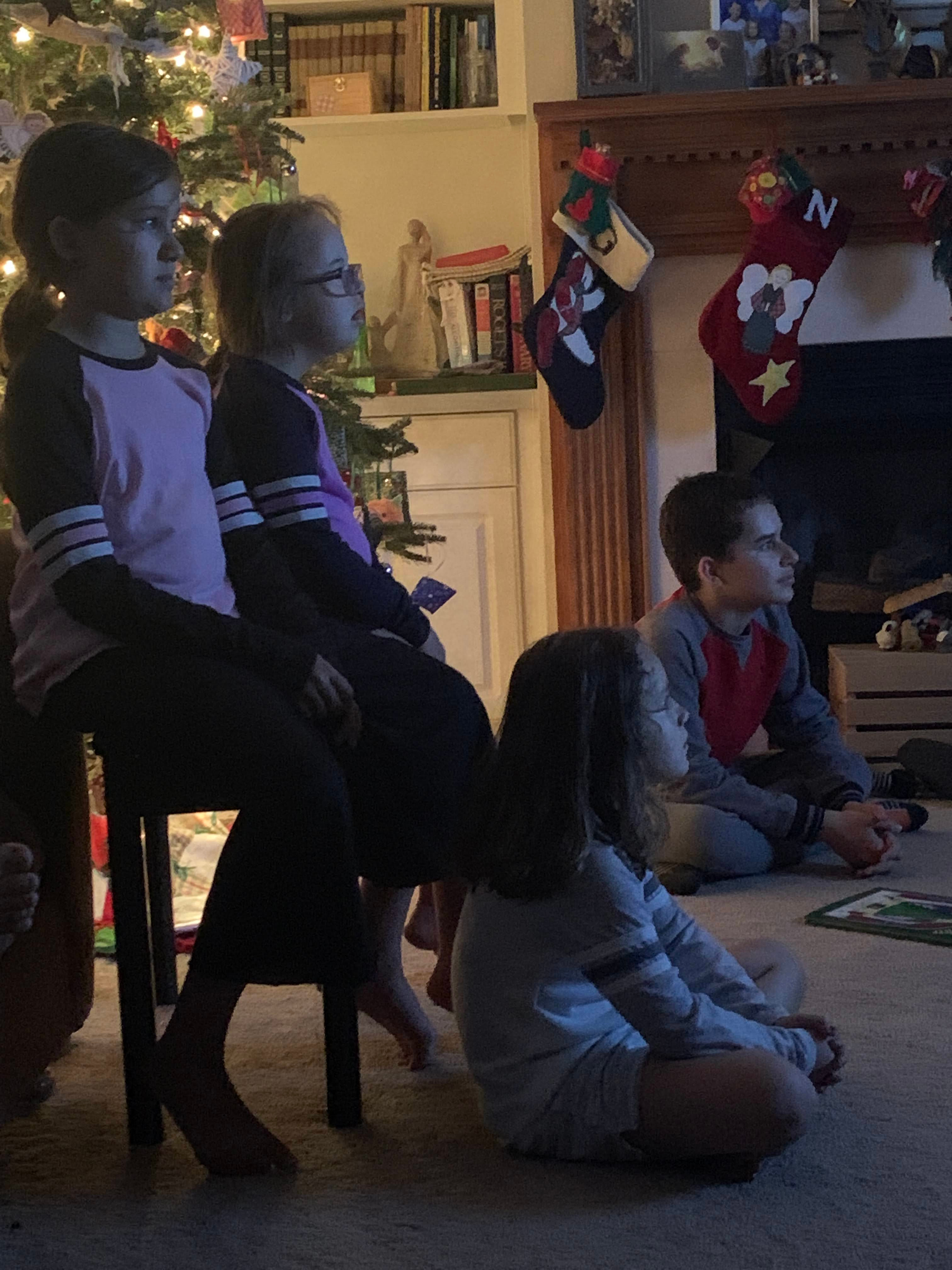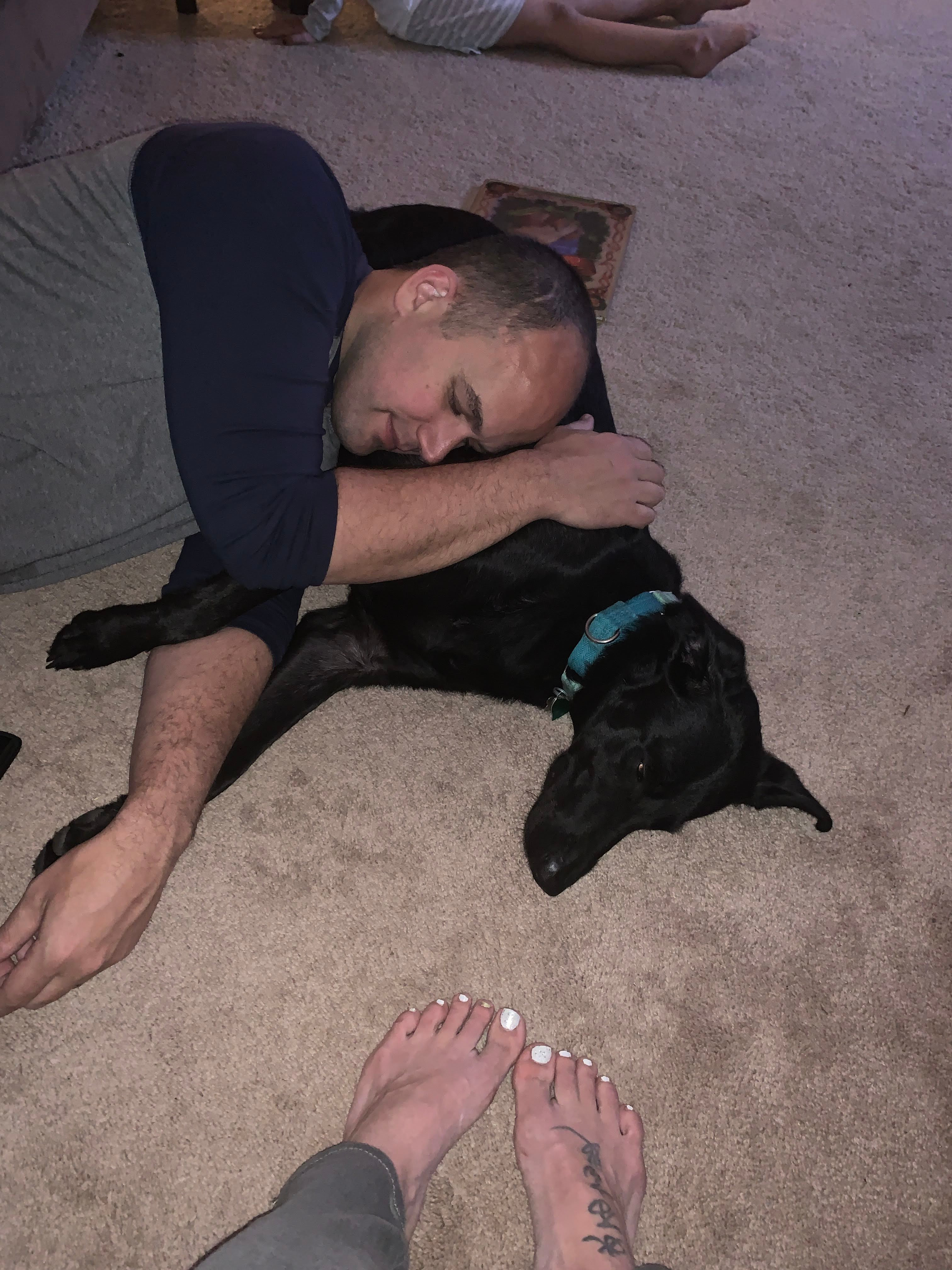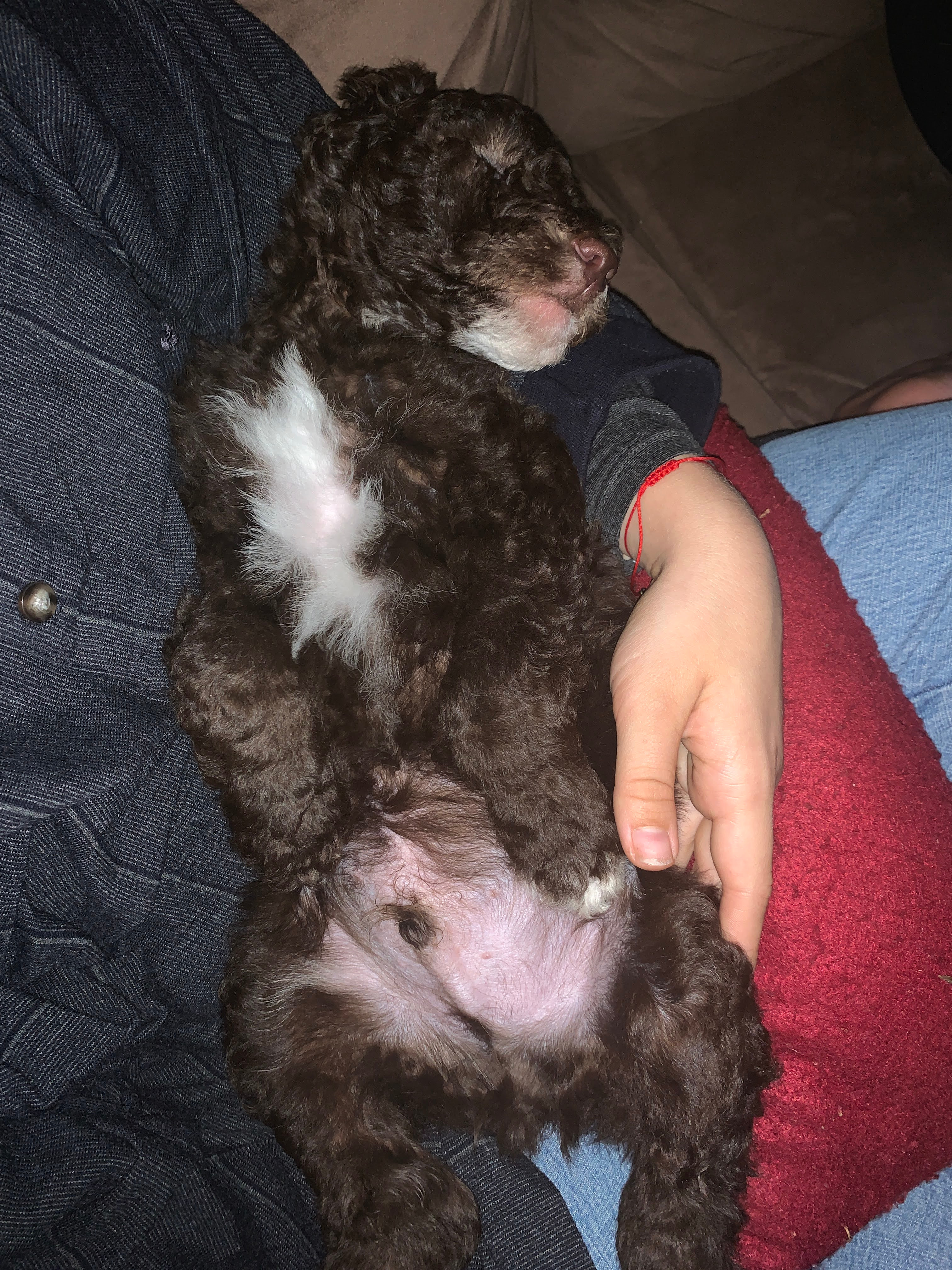 We watched Charlie Brown Christmas like we've done every year that I can remember even when I was a kid.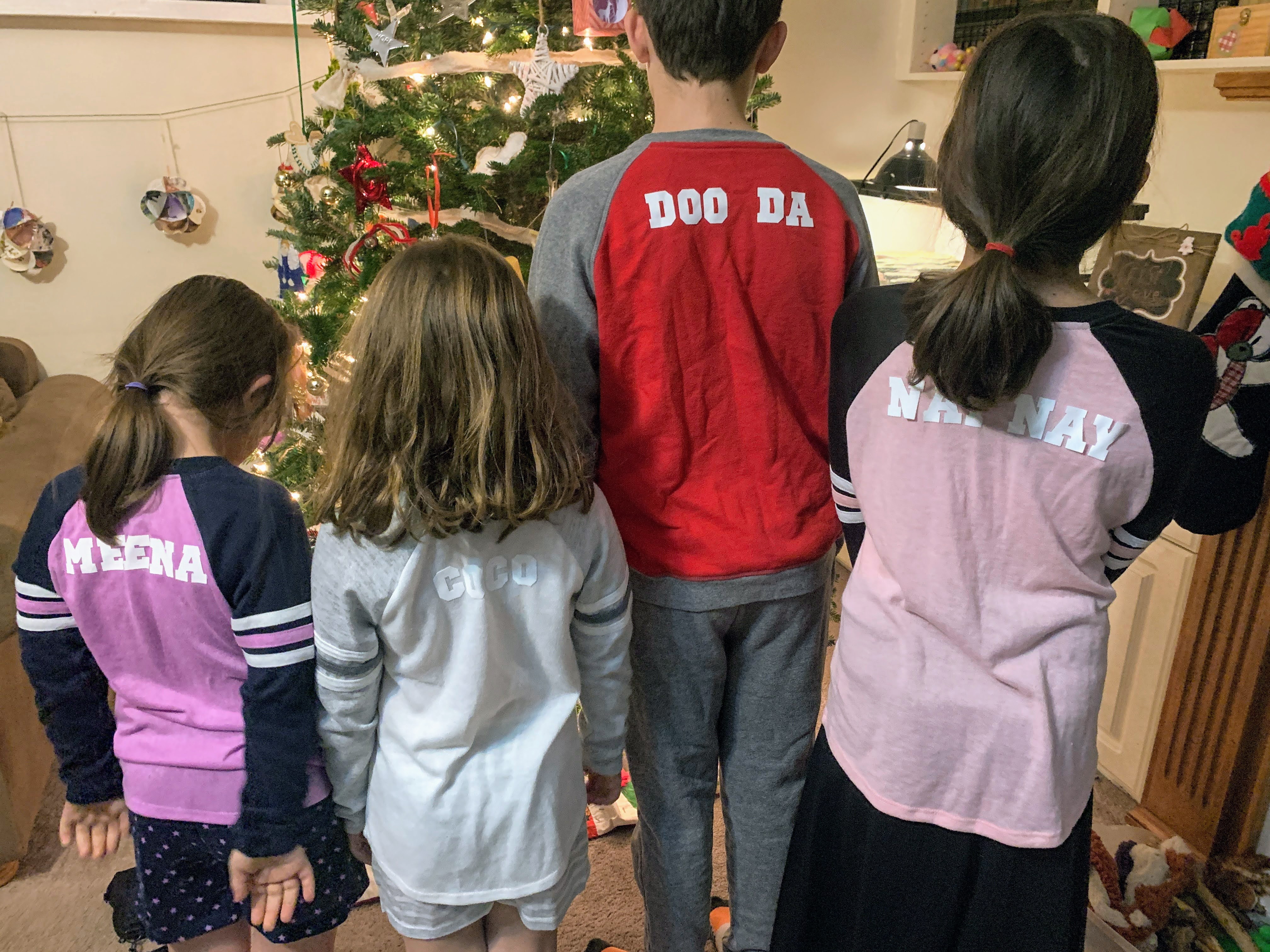 Kids donned their new PJs and we went on our Christmas Eve drive. Turns out there was another amazing light drive/show place up the street. So cool!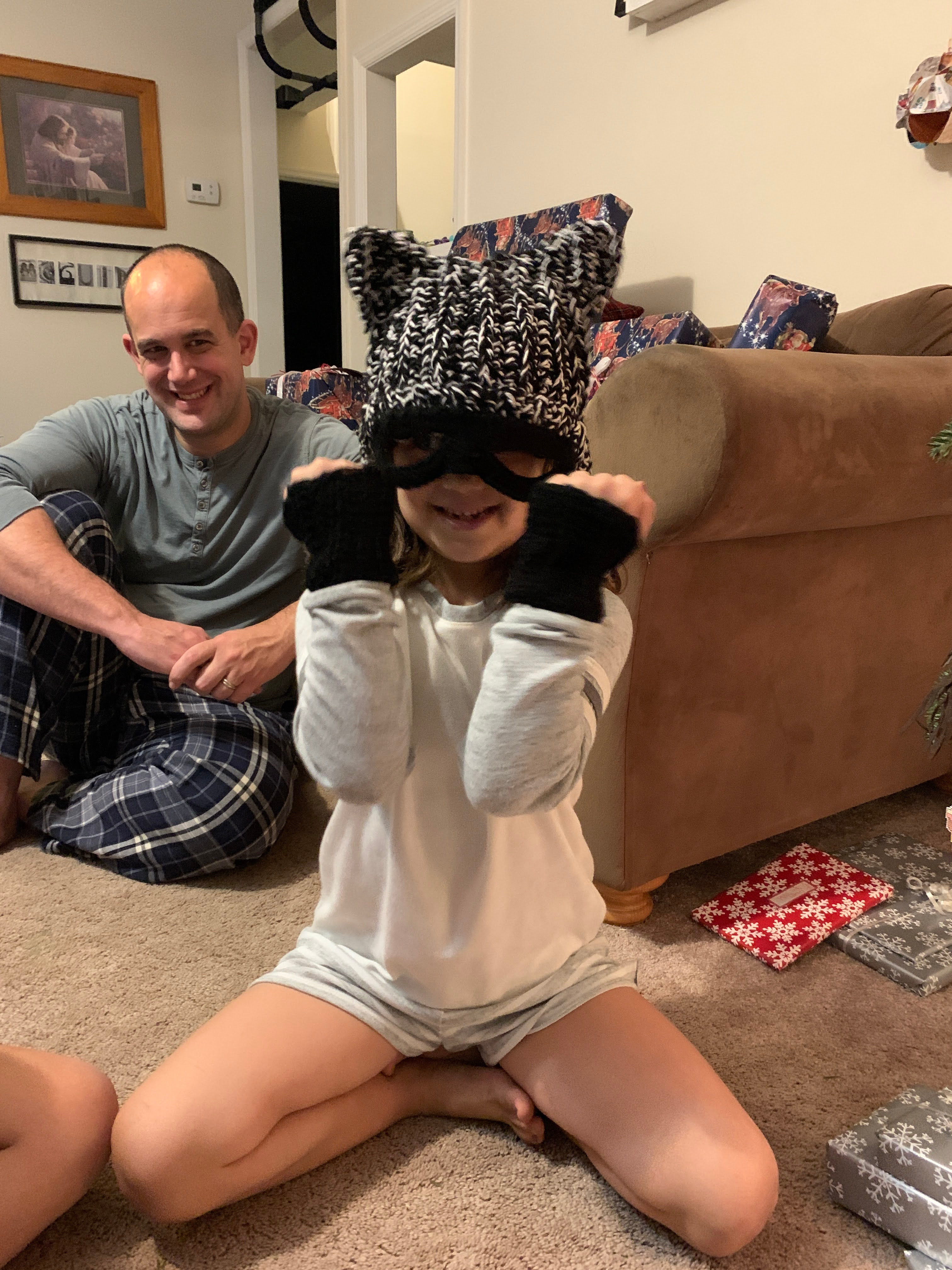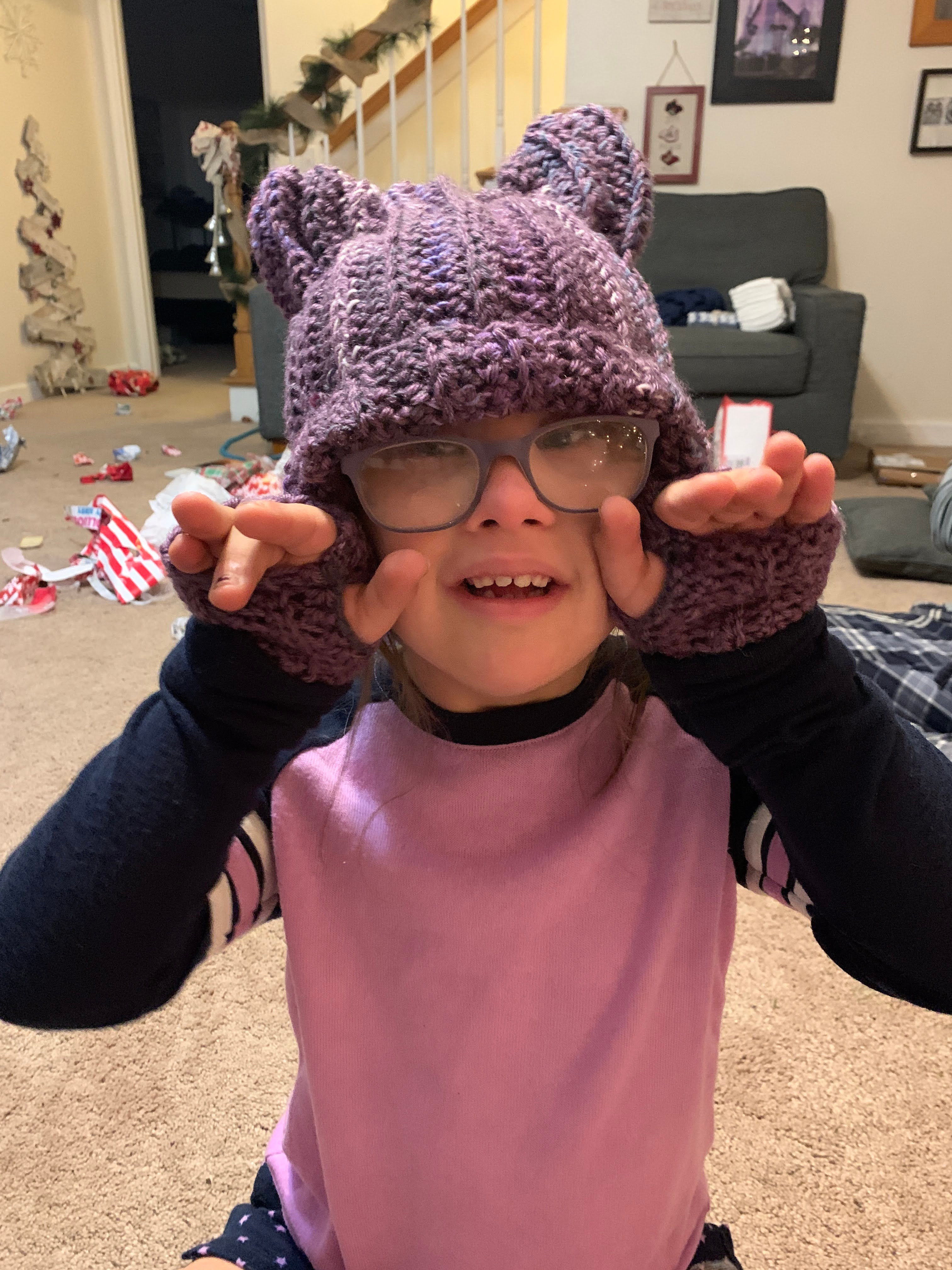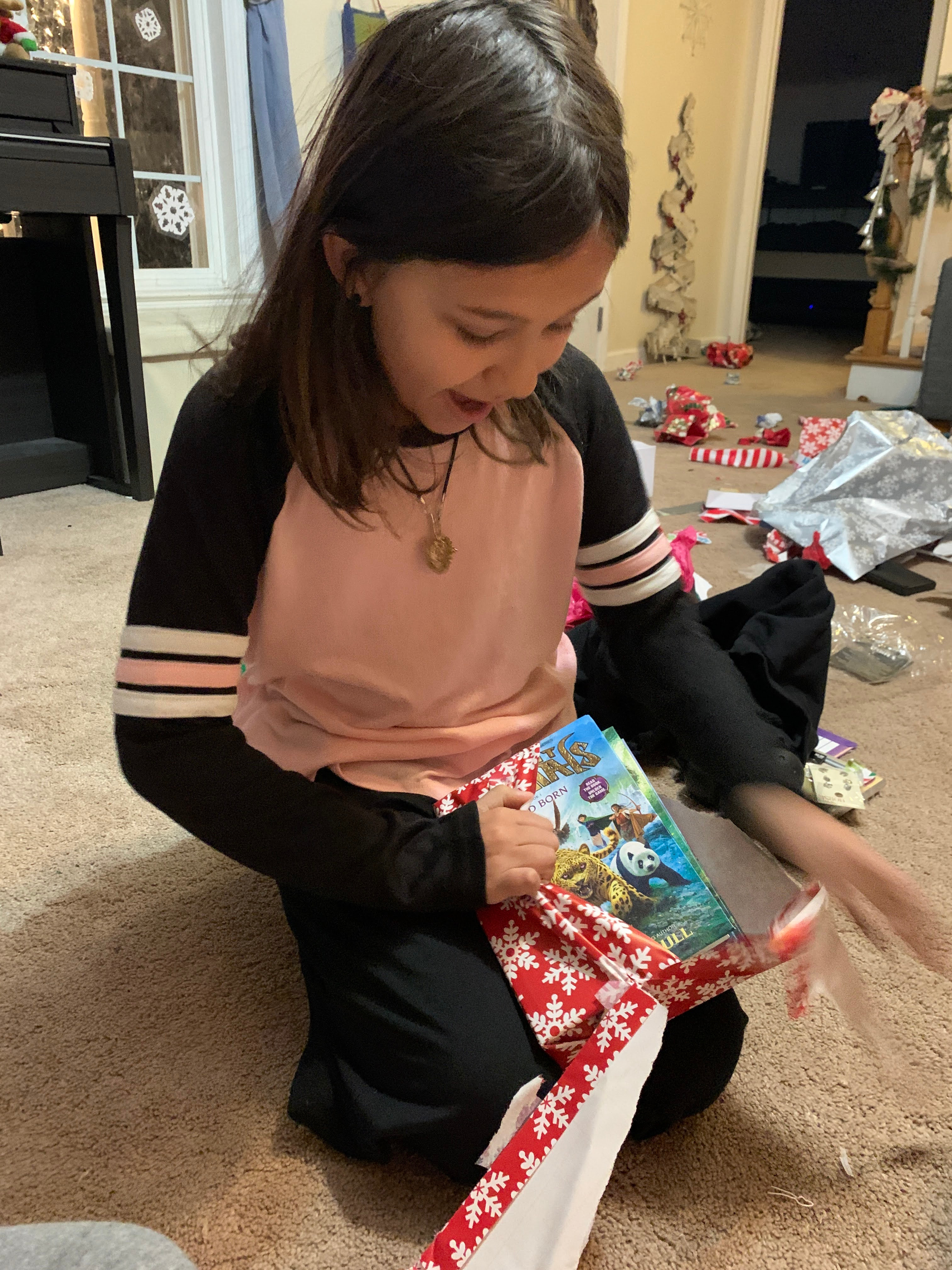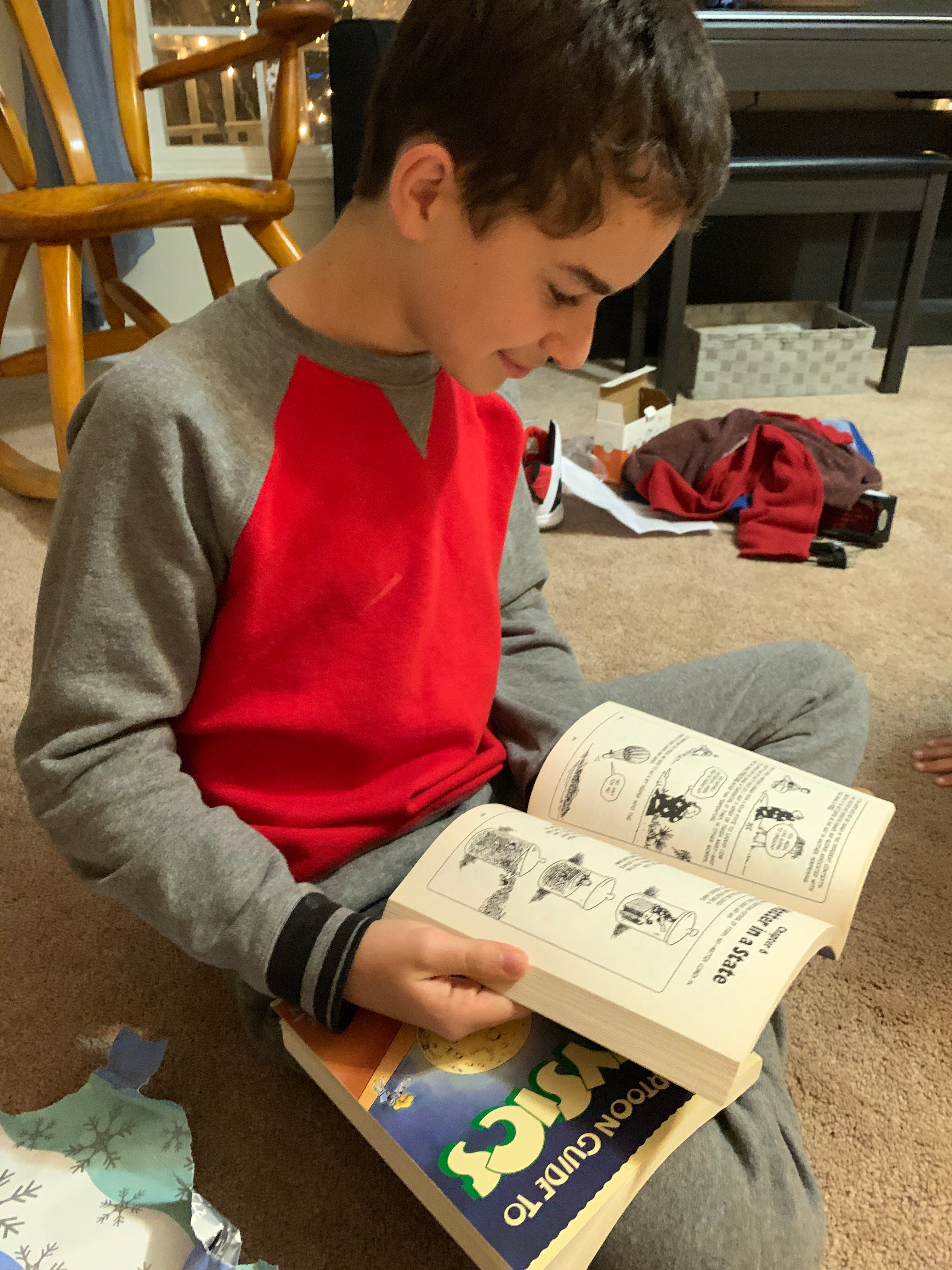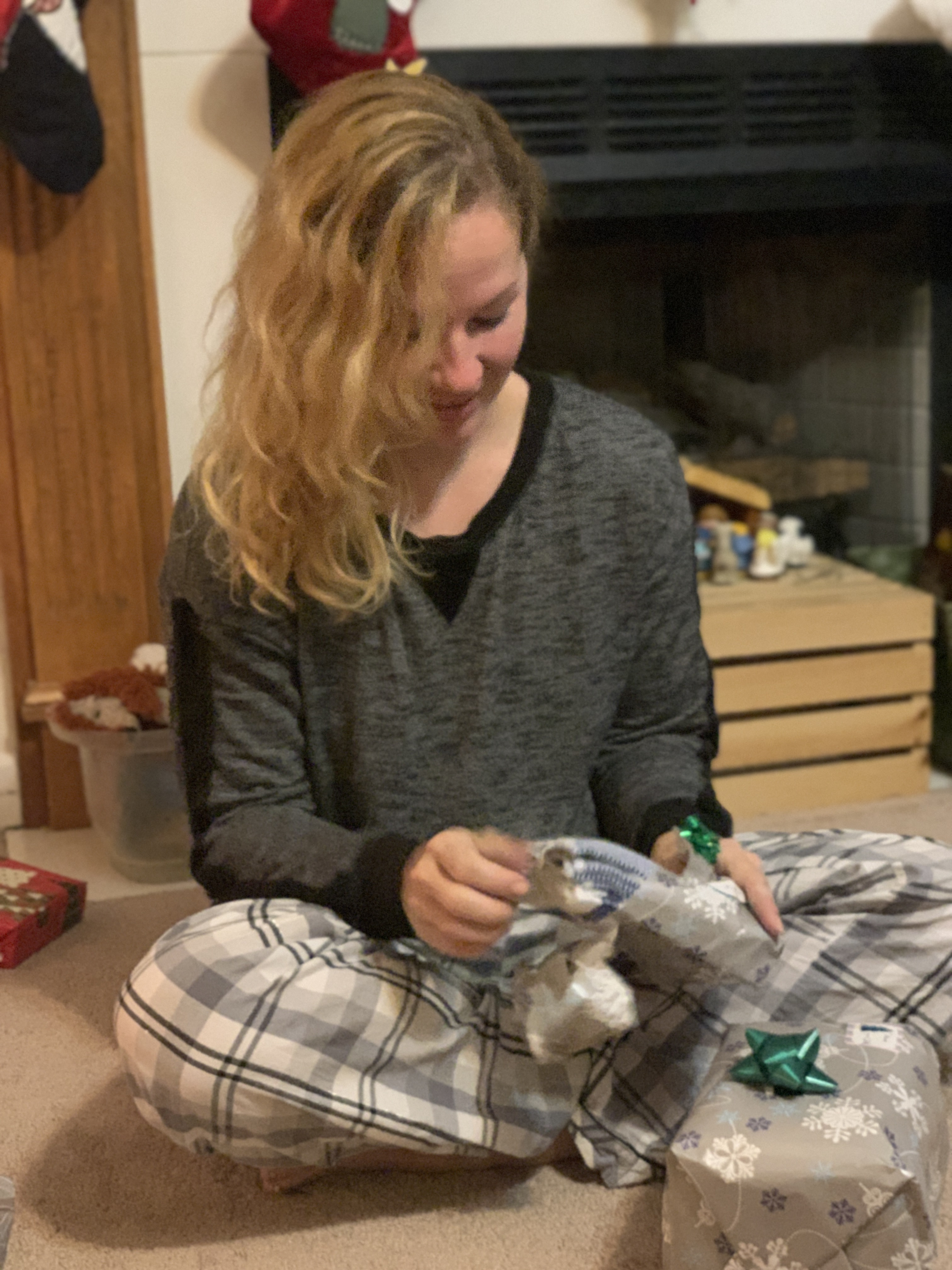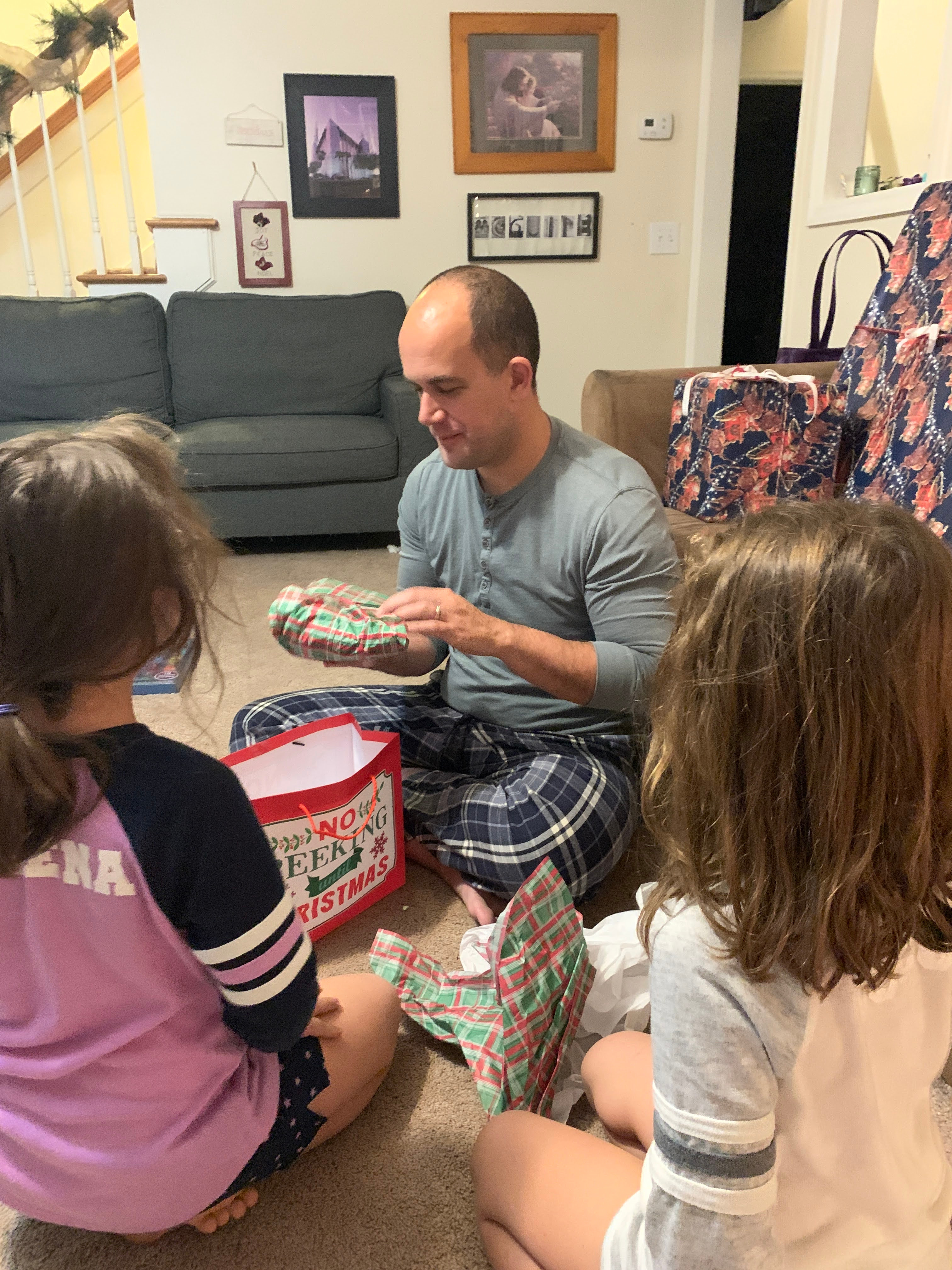 Our sweet girls set a new record. They were awake and bouncing at 4 am. Neil was a champ and held them at bay until 4:30 but I couldn't just sleep through all that joy and excitement. Present opening commenced at 5 am and I'm pretty sure I'm still playing catch up on my sleep. Worth it though.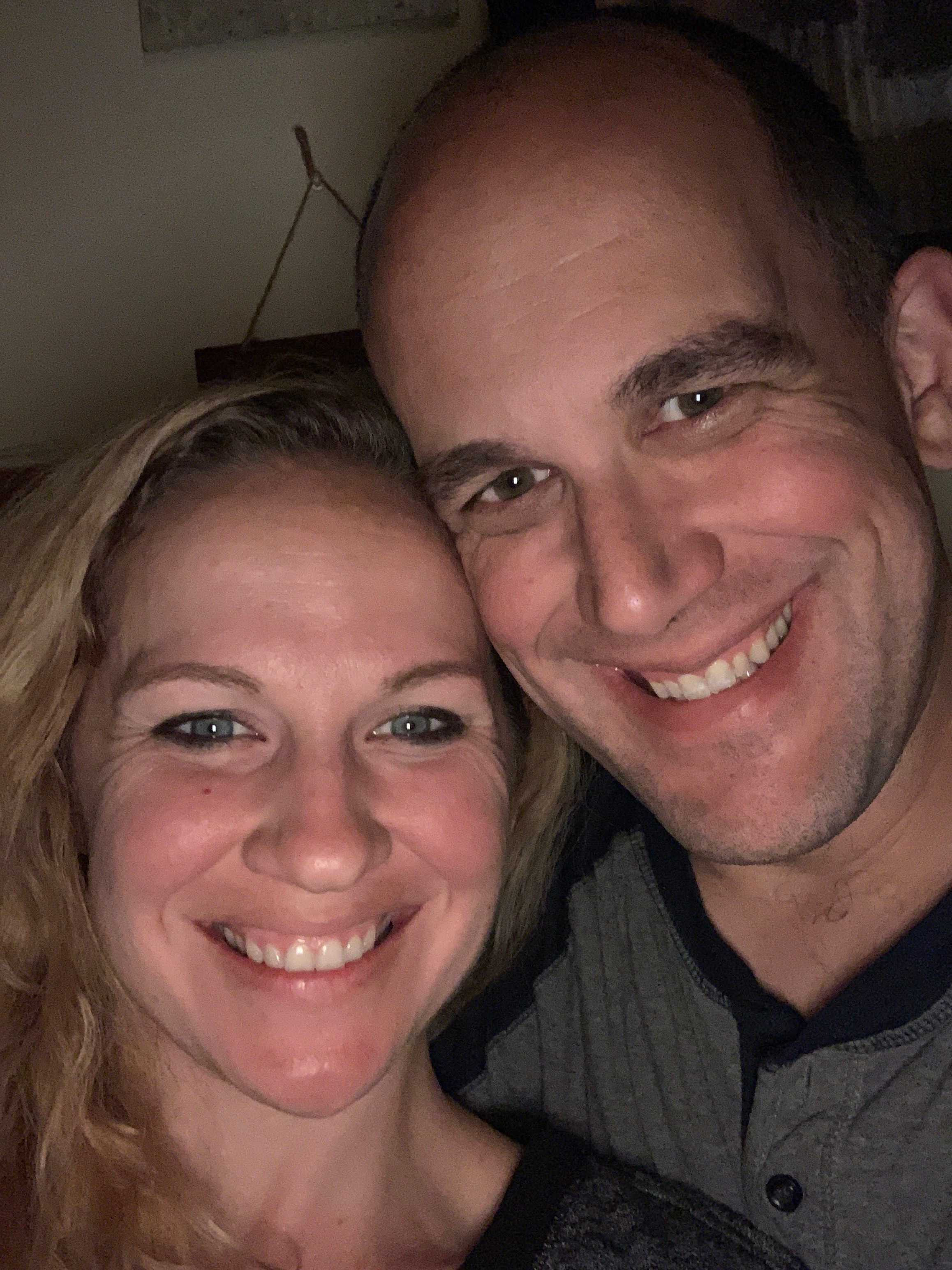 This year was a weird year. Thanksgiving was super late. I had a major trip at the beginning of the month. Huge changes happened for Neil at church which will make the next few years an adventure for our whole family. There was just more pulling at my energy and my brain space. Usually Christmas isn't all that stressful…this year was different. But it was so worth it.
Now to wrap my head around the fact that 2020 starts in 3.5 days…