summer started
---
2020-06-06
I did that thing again. You know, that thing where I blink and the seasons change. You'd think I'd know better by now.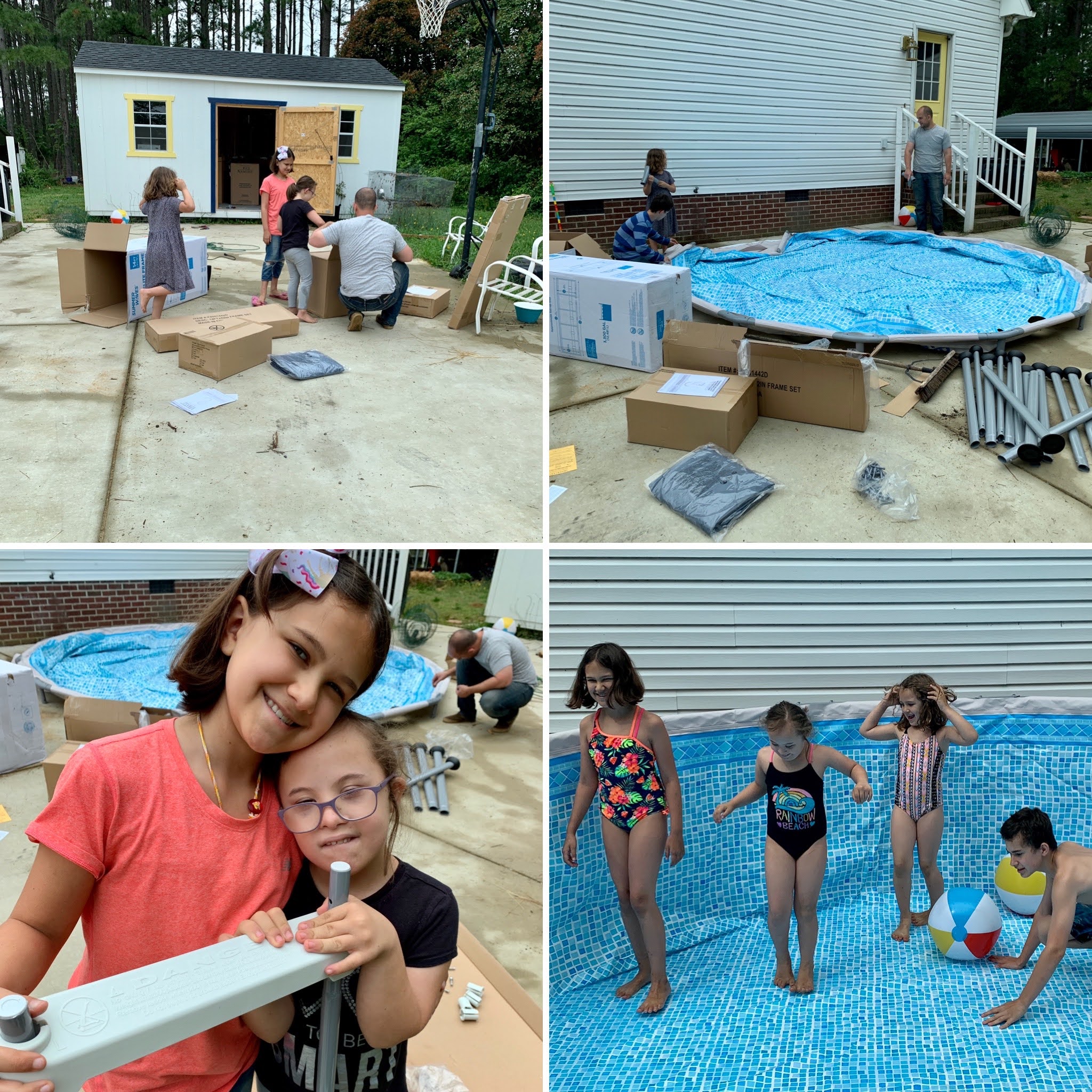 The blue inflatable pool was great. It valiantly withstood three whole summers of abuse and neglect before giving up the ghost. This year was a year for a new member of our family…but I made the kids wait until Memorial Day. I almost regretted waiting when Neil and I went on a shopping date to acquire said pool. We got to Walmart and there was only one left with a frame (we realized that we grew out of the inflated pools and into framed pools). Walmart does this thing where they are completely done and onto the next season by the time the actual season arrives. Do not wait until August to go shopping for school supplies! Unless your kids are begging for Halloween-themed everything all year (not that I know from experience or anything…ahem…) However, there was one…and that one became ours and we celebrated the official end of our school year and the beginning of summer with a new pool.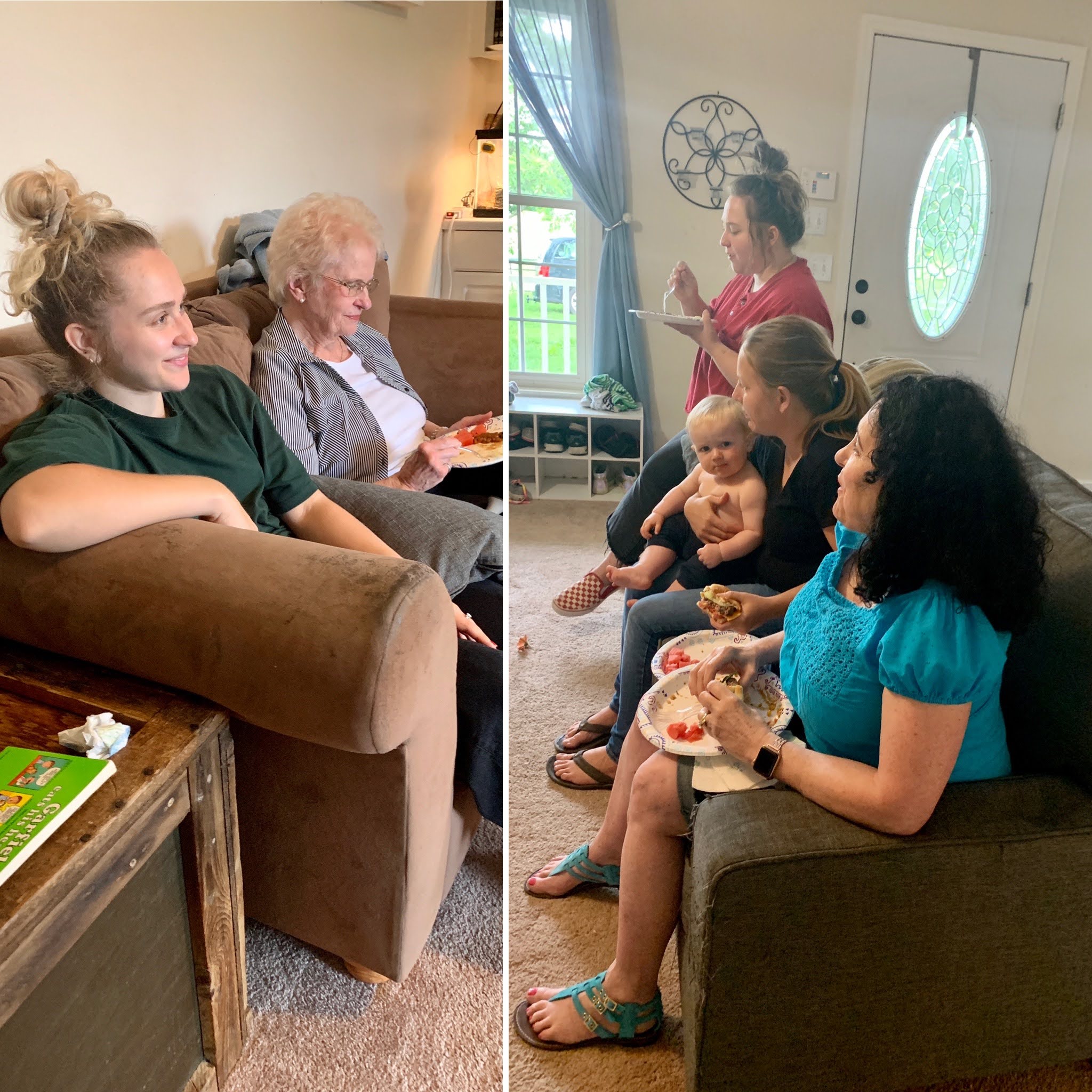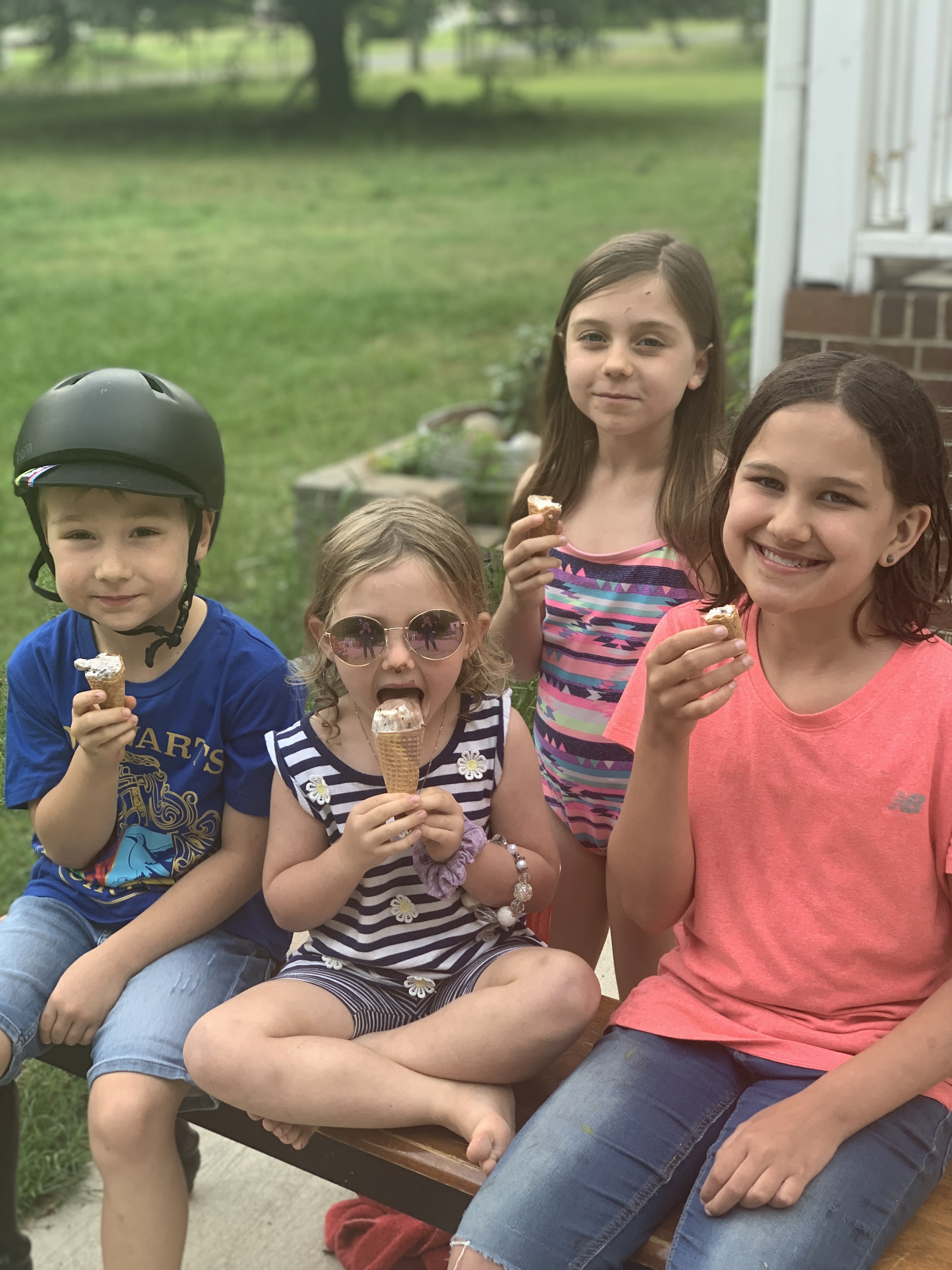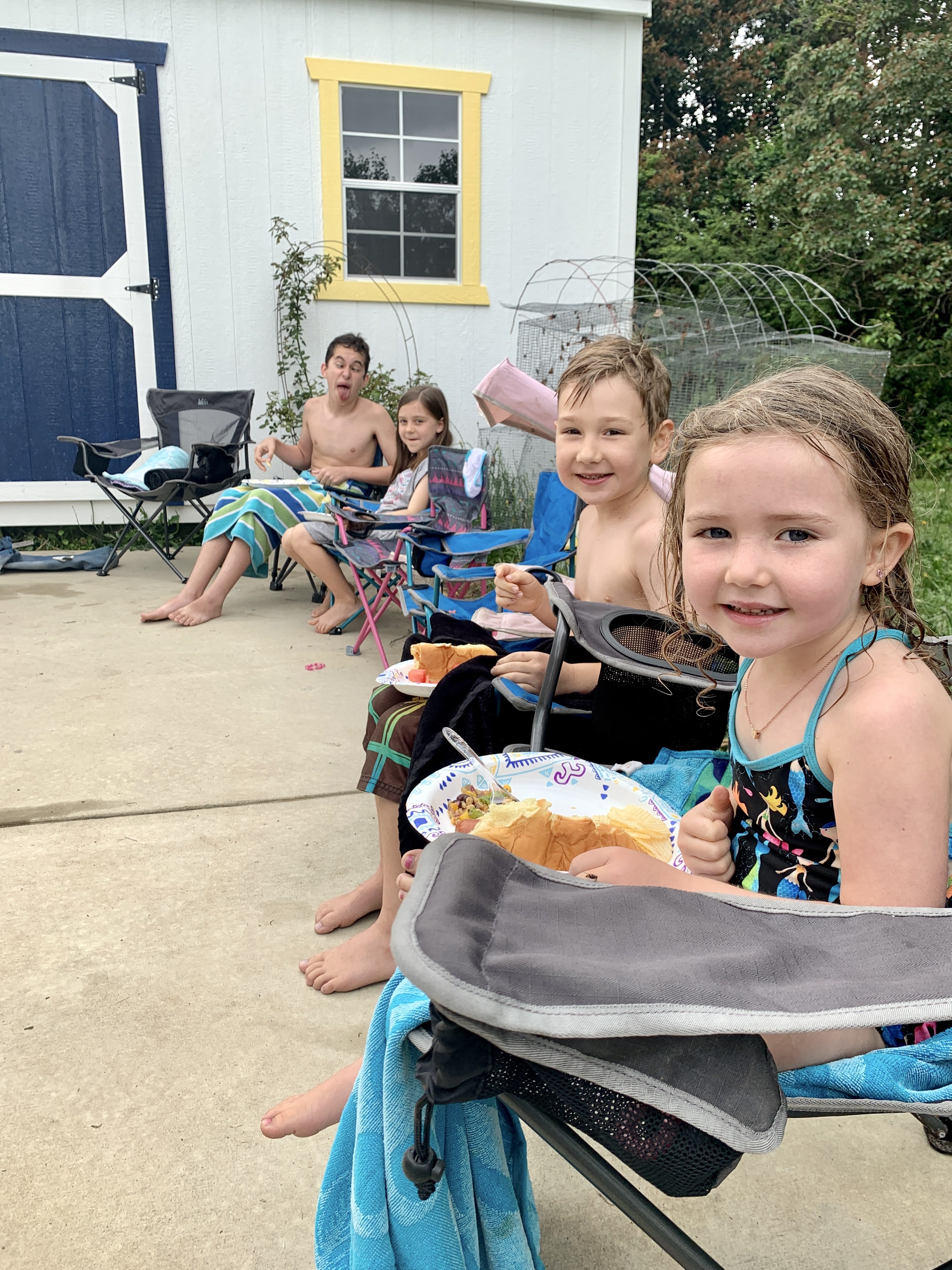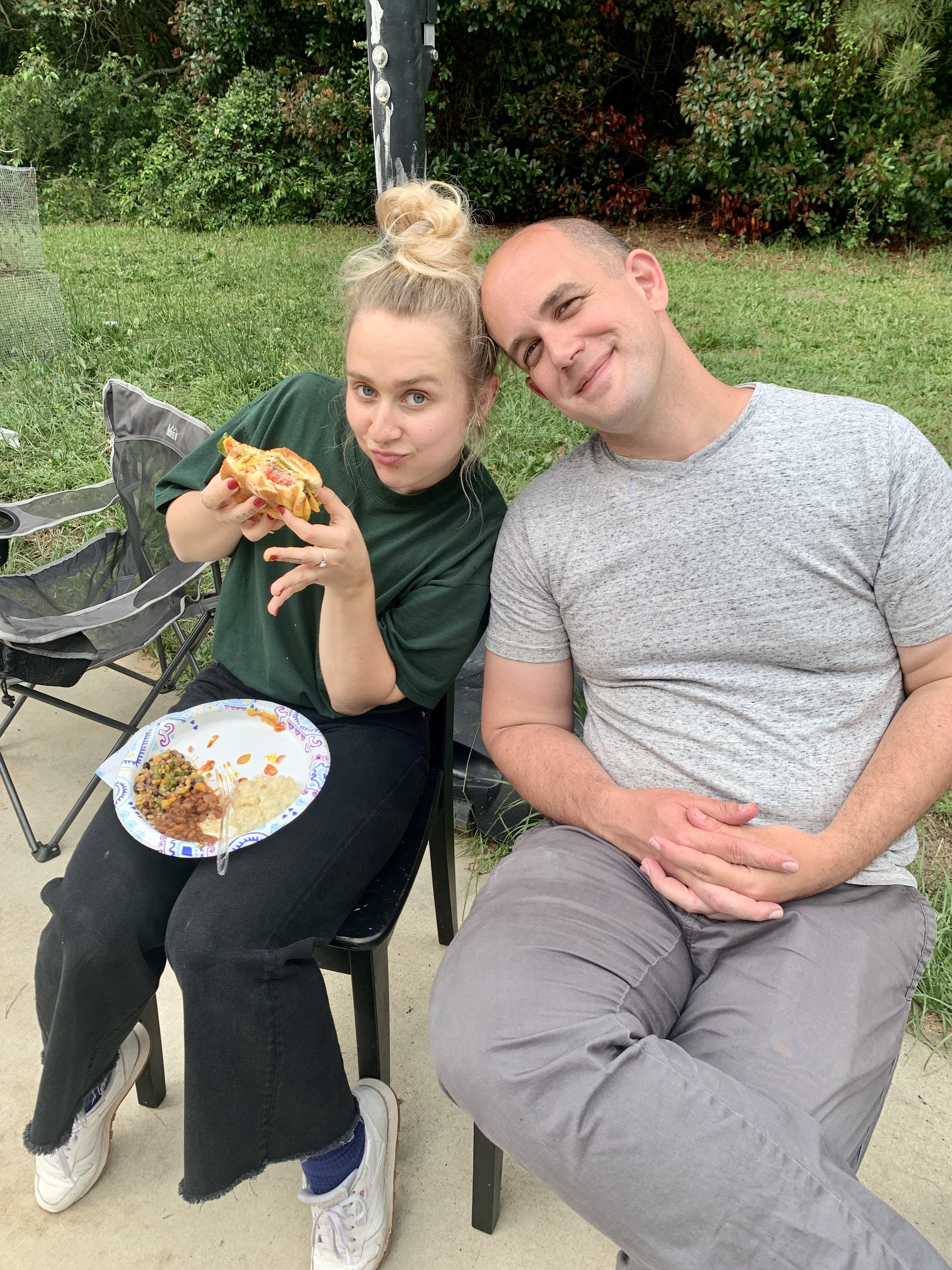 Cousins and Aunts and Uncles and Grandparents all came to help us welcome in summer with a BBQ. Normally we don't host family events because we just don't have enough space inside our house. But these warm weather outside events? Why didn't you say so! We've got outside to spare! We'll let other people with bigger dining rooms handle Christmas and Thanksgiving. We've got Memorial Day and Labor Day on lock.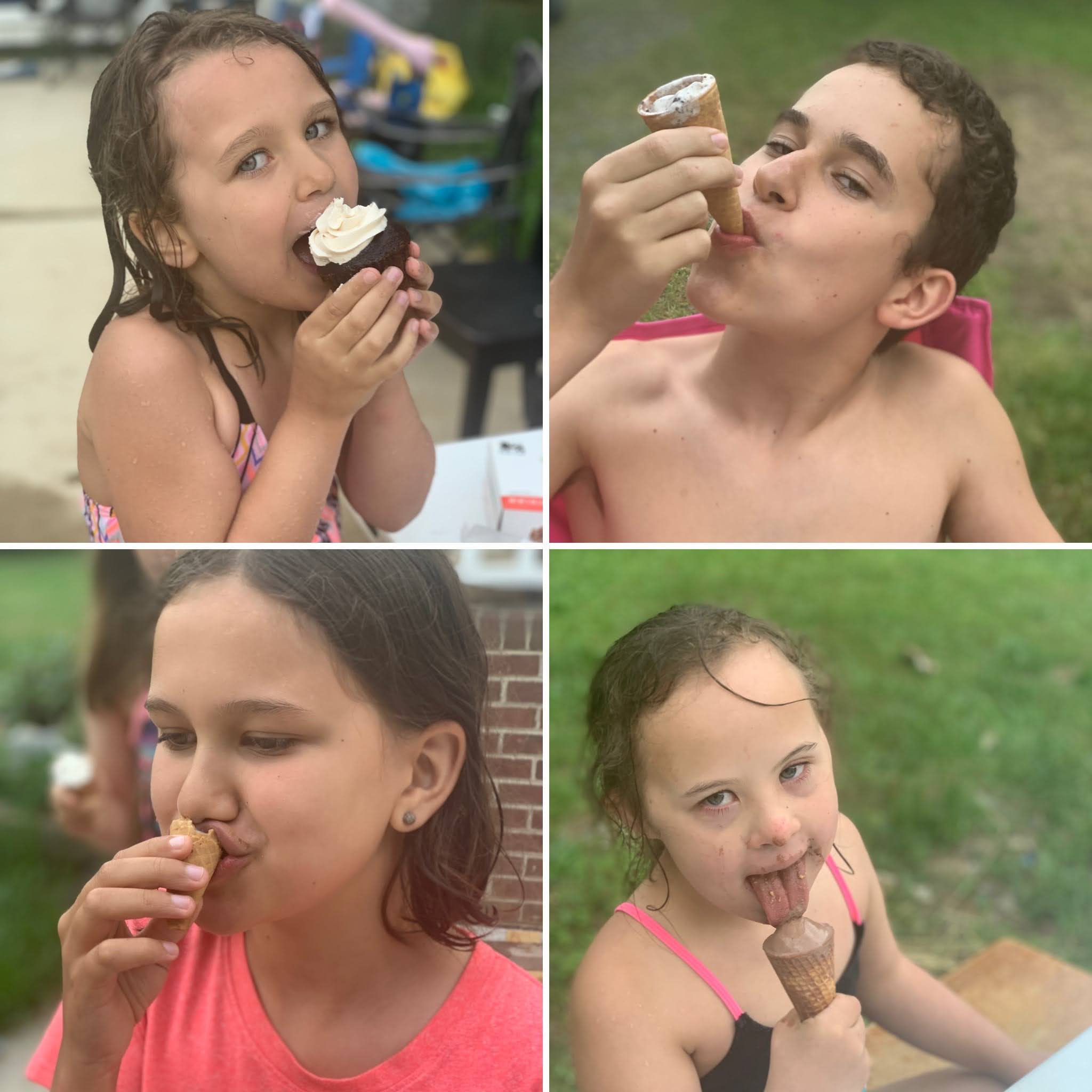 Ice cream and cupcakes…we are already winning summer.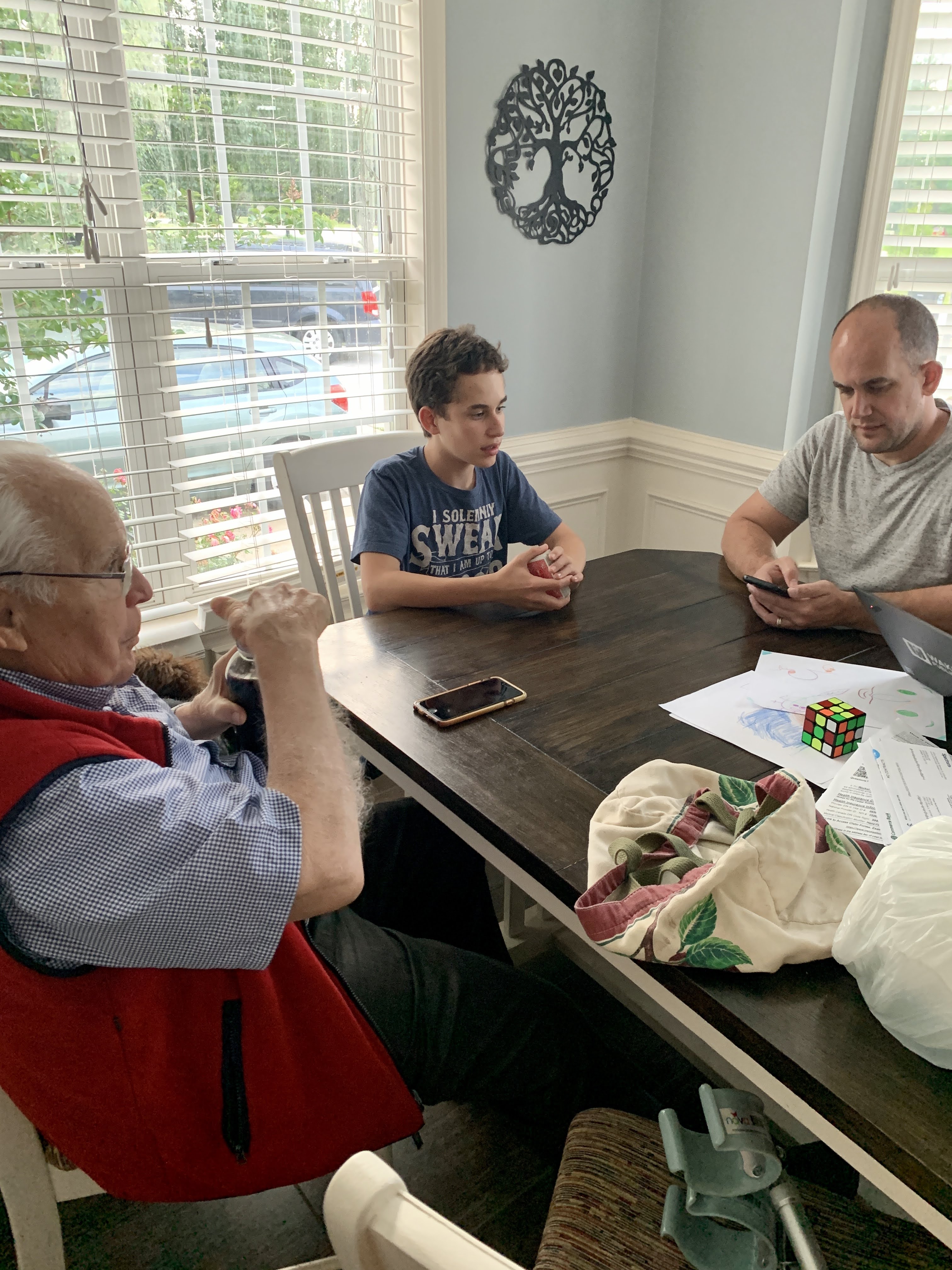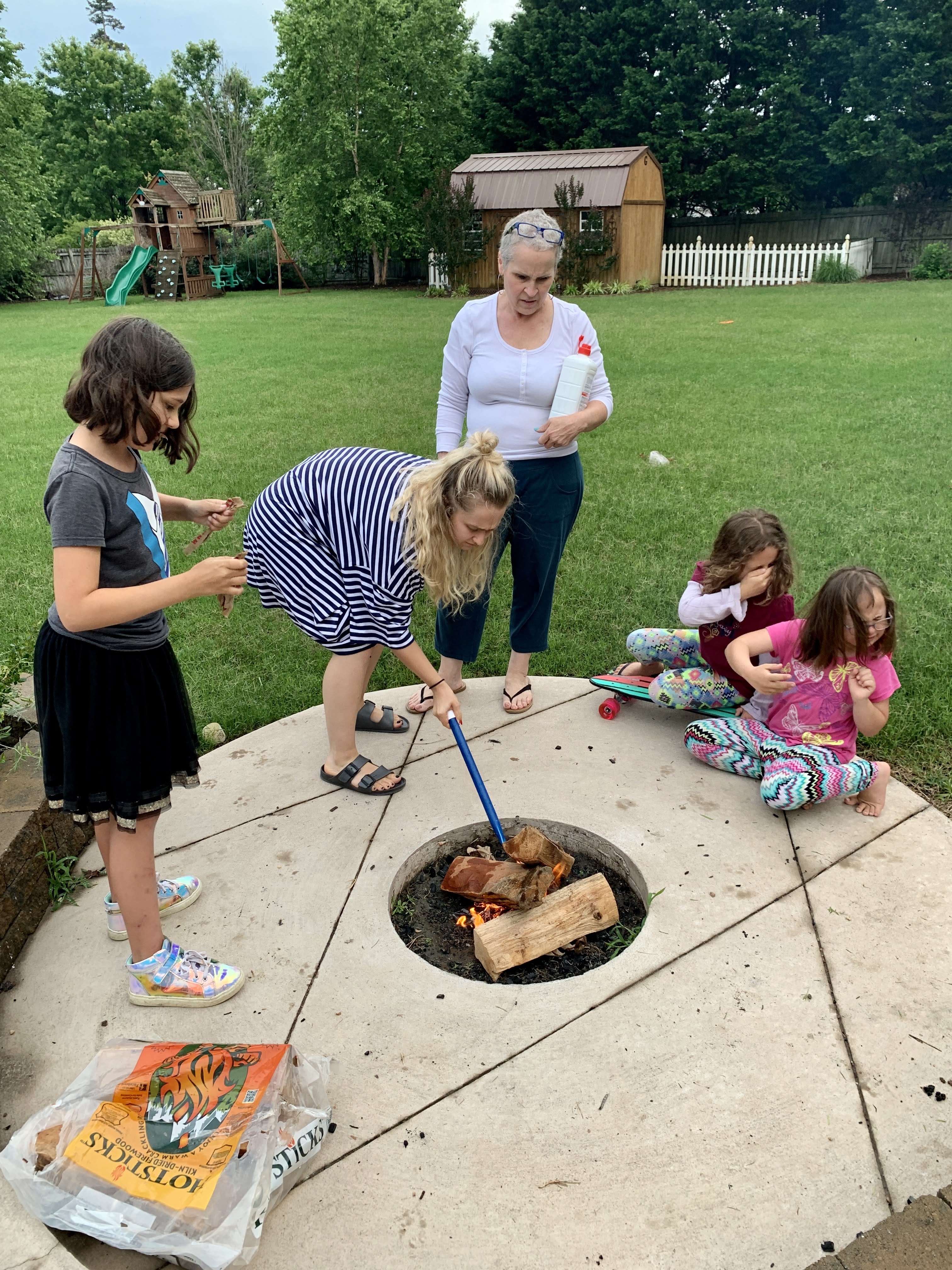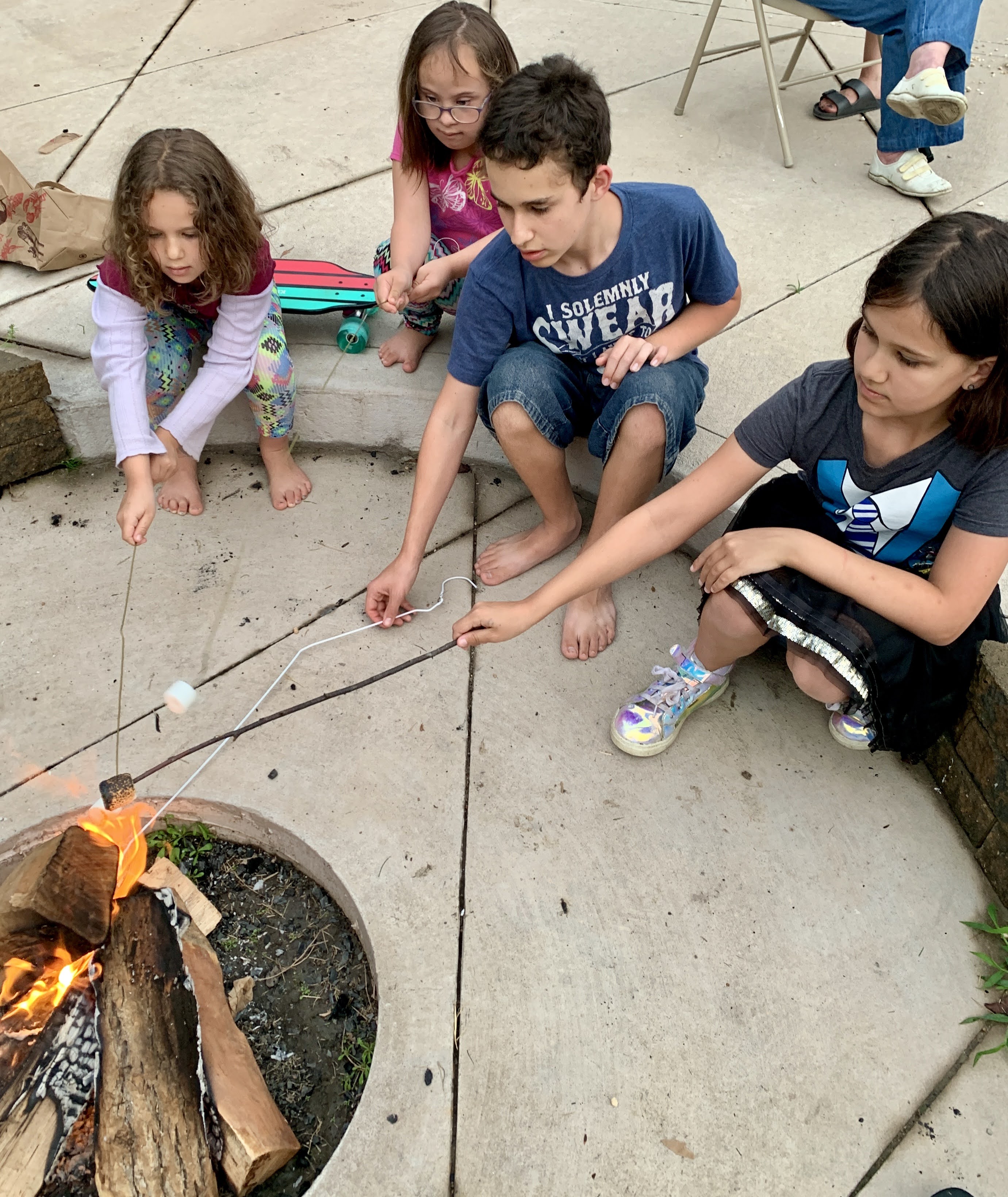 As if the Memorial Day inauguration wasn't enough…we threw in a S'mores fire pit party to clinch the deal. The boys played Rummy while the girls got to the business of lighting stuff on fire.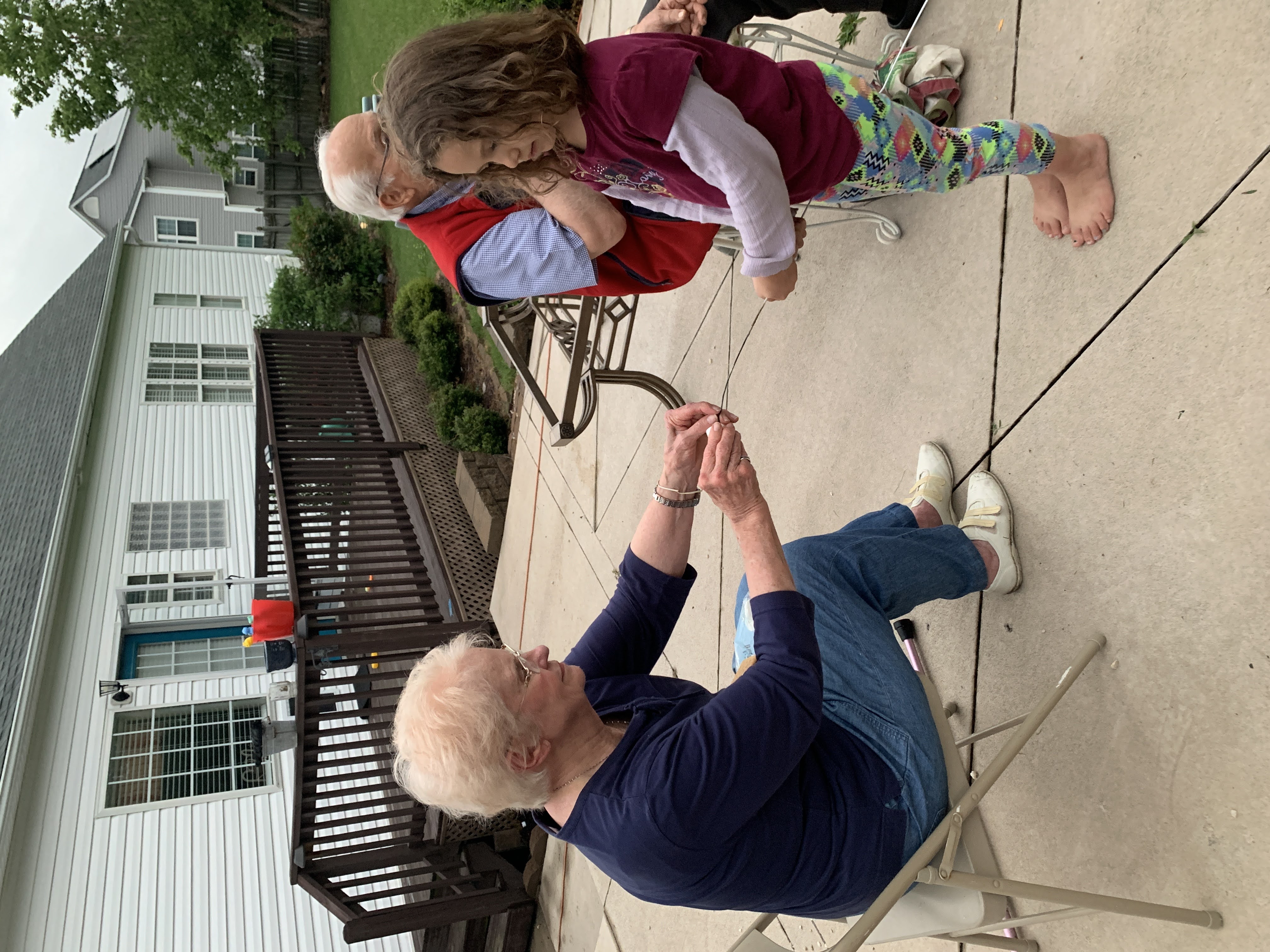 Grandma manned her station and we were regailed with stories of her prowess as an expert 'mallow roaster. Grandpa was there for moral support and to eat any mistakes, both of which were jobs he took very seriously.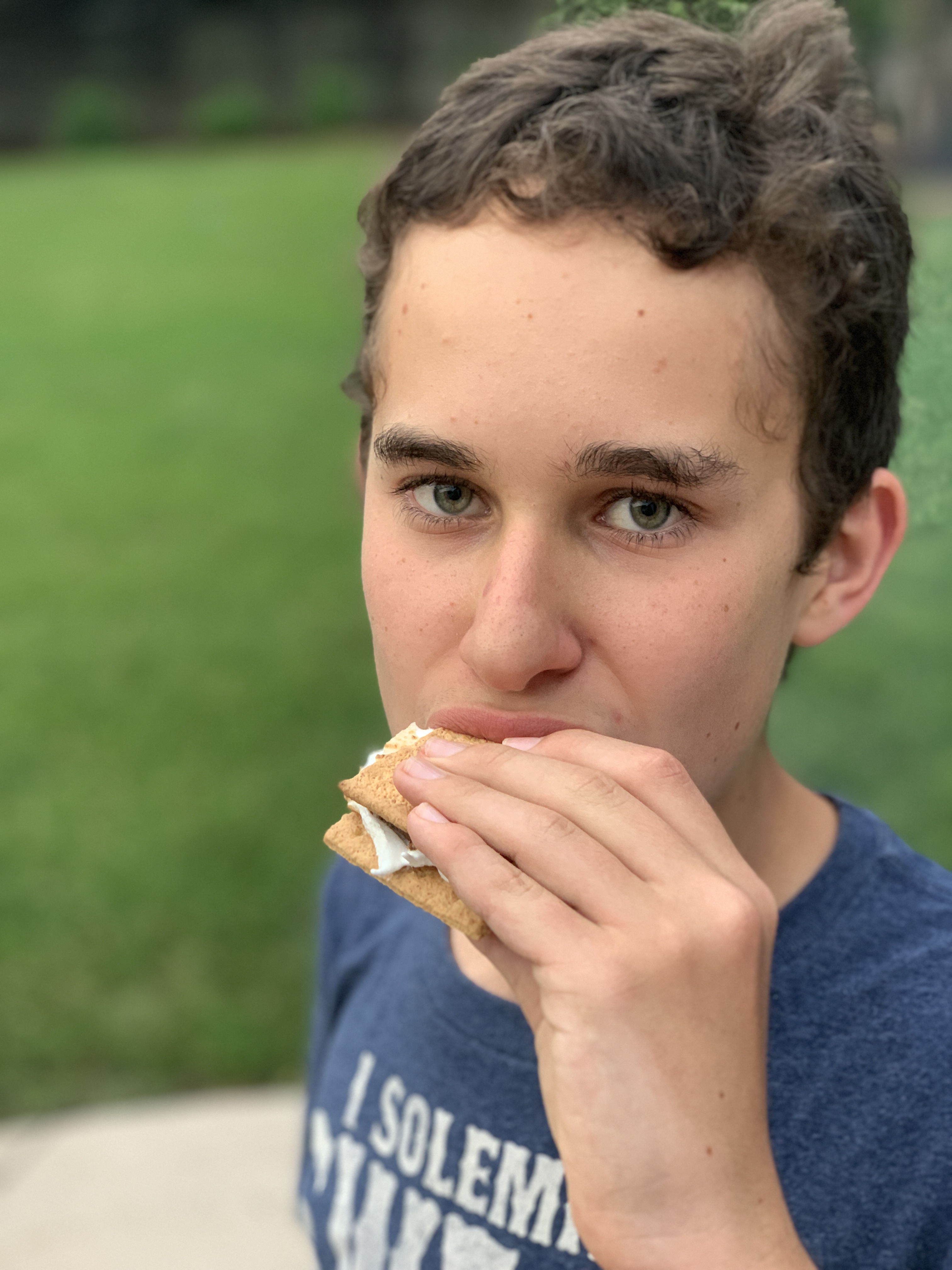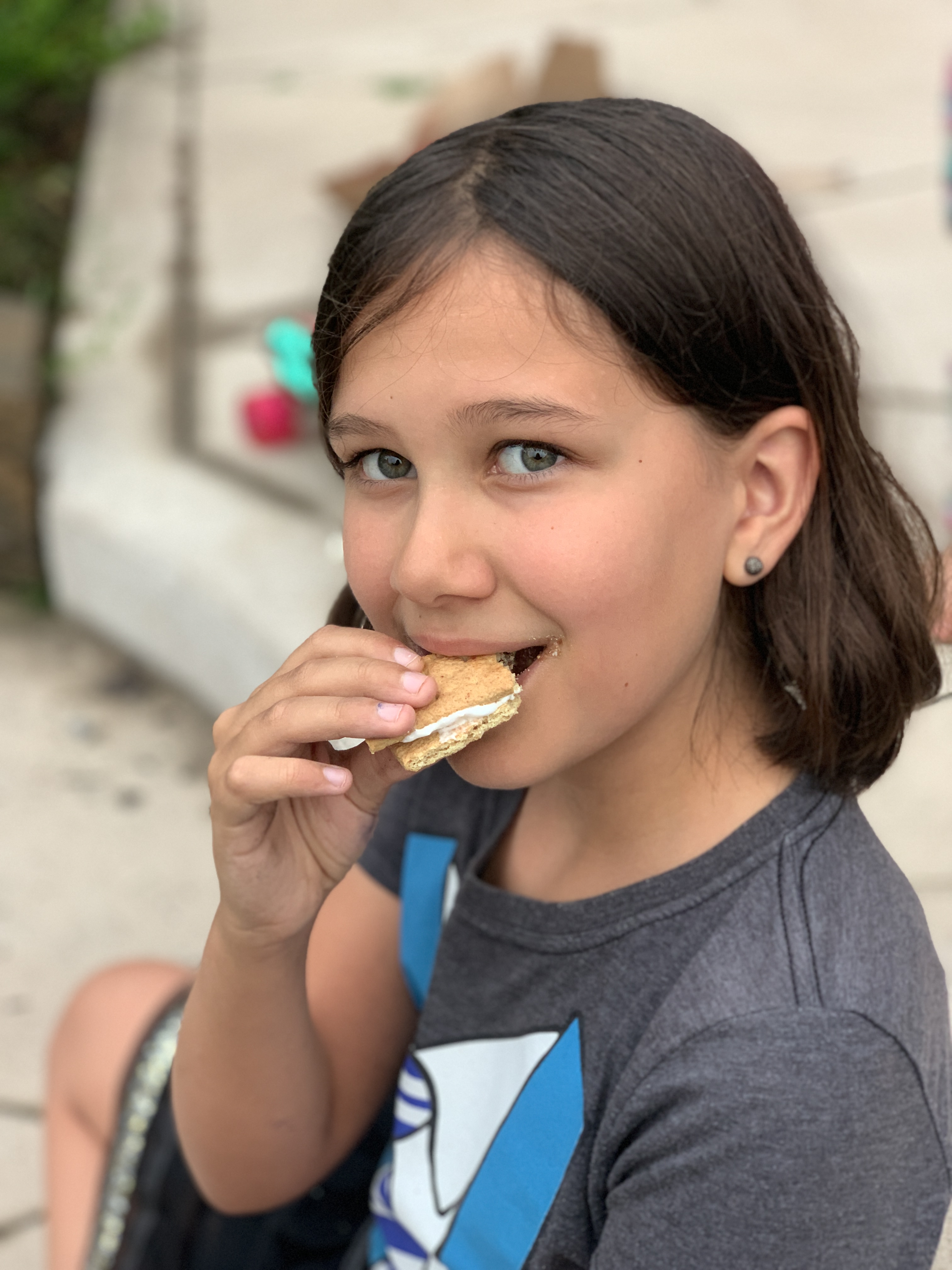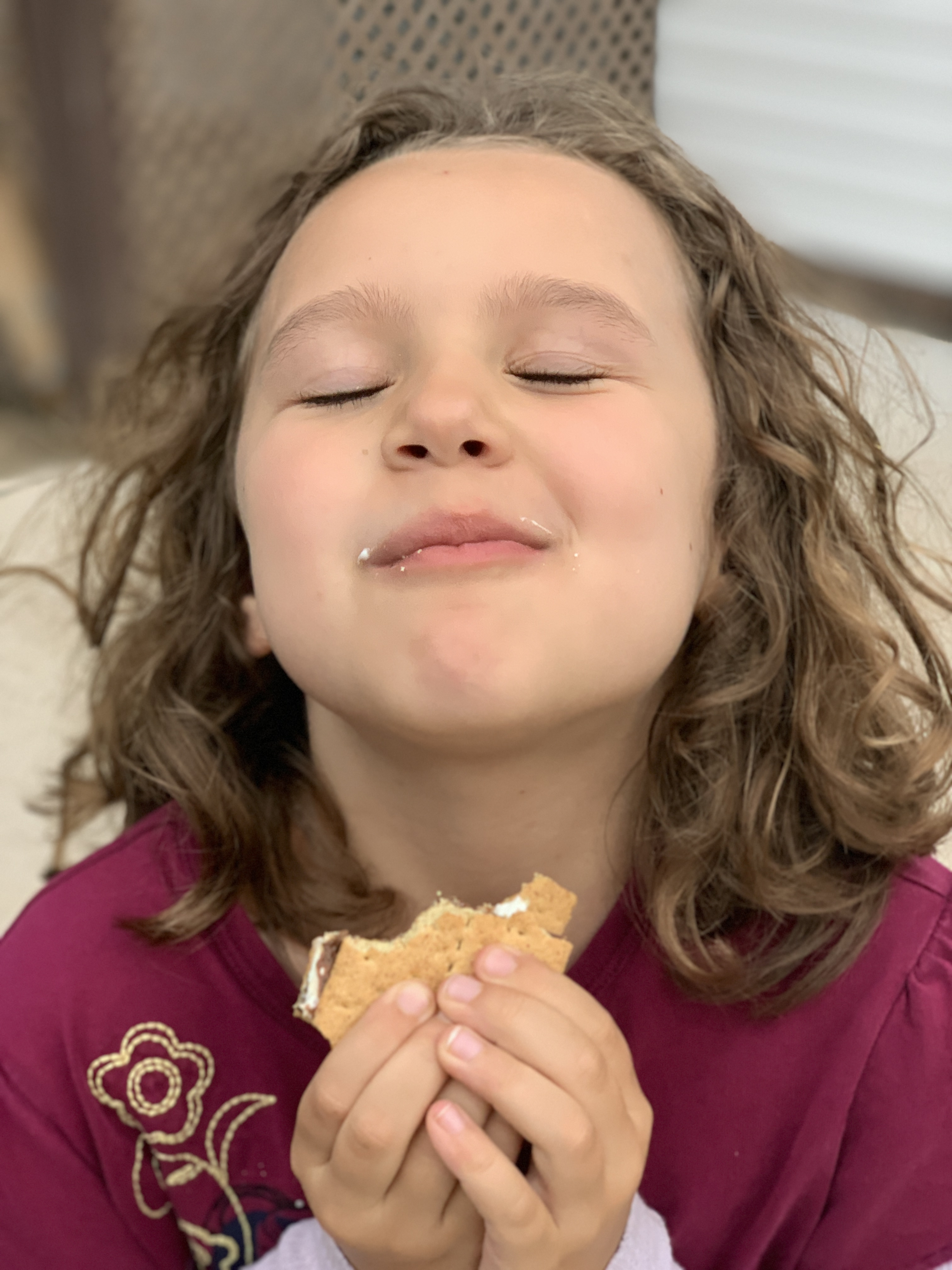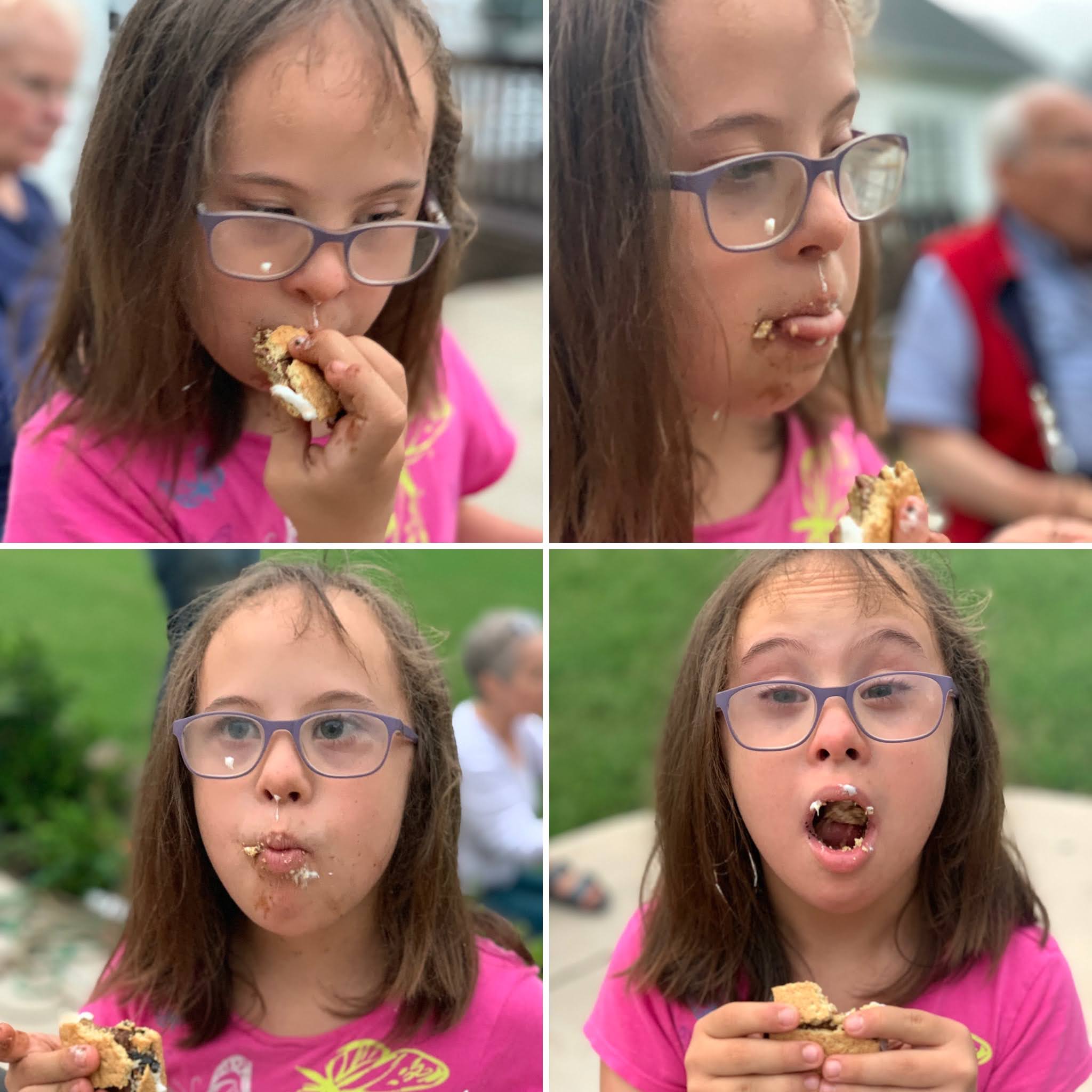 Told you eating the first S'more of the summer is serious business. Layna is particularly expert at it.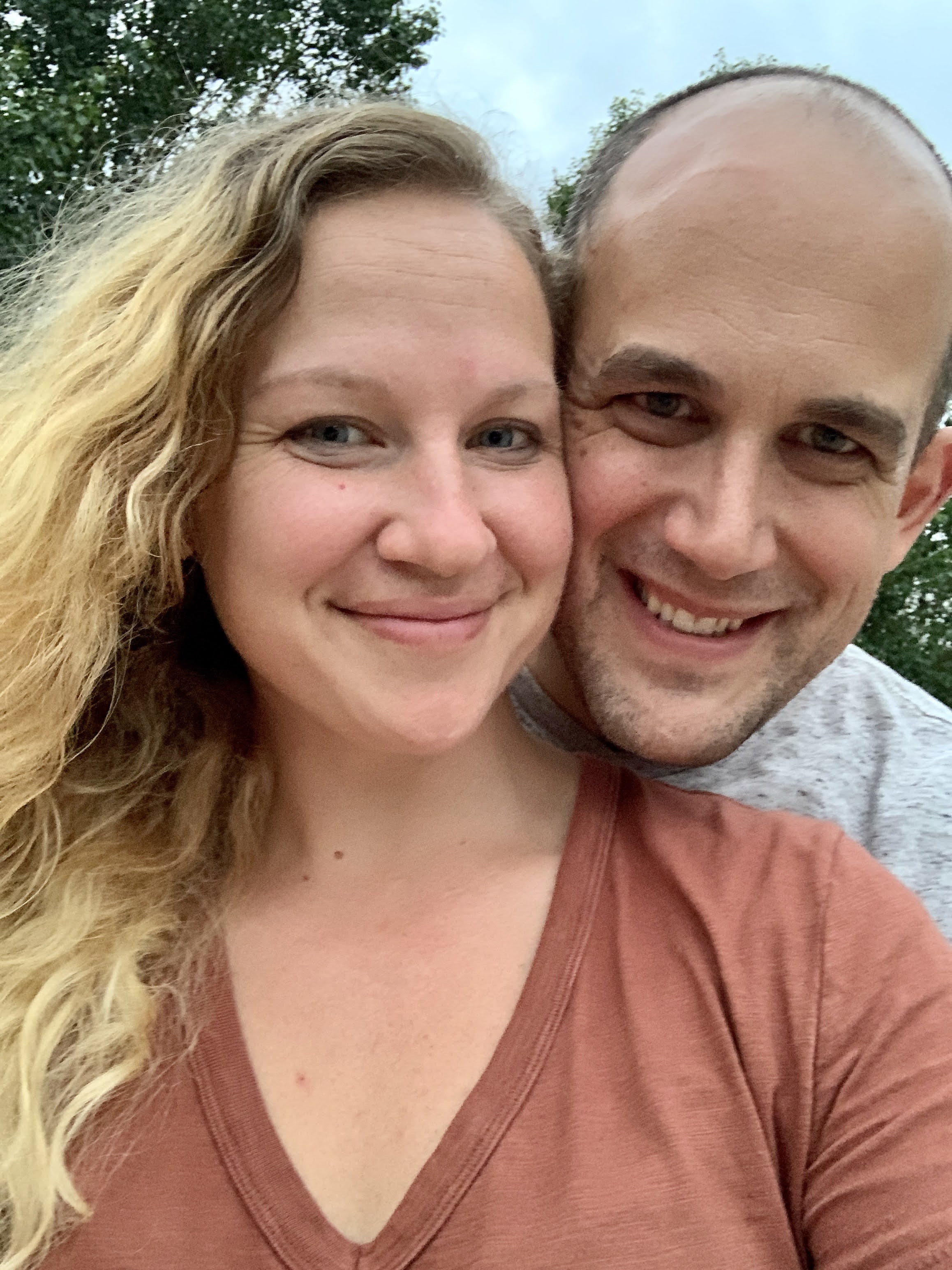 This guy. Love him. That is all.