Bob Ross Paint Day
---
2020-08-08
"We don't make mistakes, just happy little accidents." -Bob Ross
My mother-in-law gets inspiration credit for this adventure we had. In one of her emails to Naomi she asked if Nay had ever heard of Bob Ross. Nays hadn't and asked me about him. I, of course, had and pulled up YouTube to try to explain Bob Ross to my girls. We ended up watching a whole episode and I asked if they would like to have a Bob Ross paint day. They absolutely did. My fall decor is a bit lacking so my only stipulation was that we choose a fall painting so we could add to our fall decorations. The kids settled on "The Old Weathered Barn." Amazon supplied all the colors we needed and once they arrived we were off. We watched the episode all the way through to get an idea of what to expect. The first mistake happy accident was when I went to wash the brushes after our first round of steps and I remembered that washing oil paints with water is an exercise in futility. Luckily we had a half full bottle of dirty mineral spirits that Neil had used to clean Mustang parts. The kids sat tight and the crisis was managed. There were more, but we survived. Step by step the kids worked on their paintings, pausing to watch the episode on my laptop. I helped where I could and for our first go around with oil paints I think the kids did an amazing job. We skipped some steps and modified as we needed too…and I think Bob would have been so proud.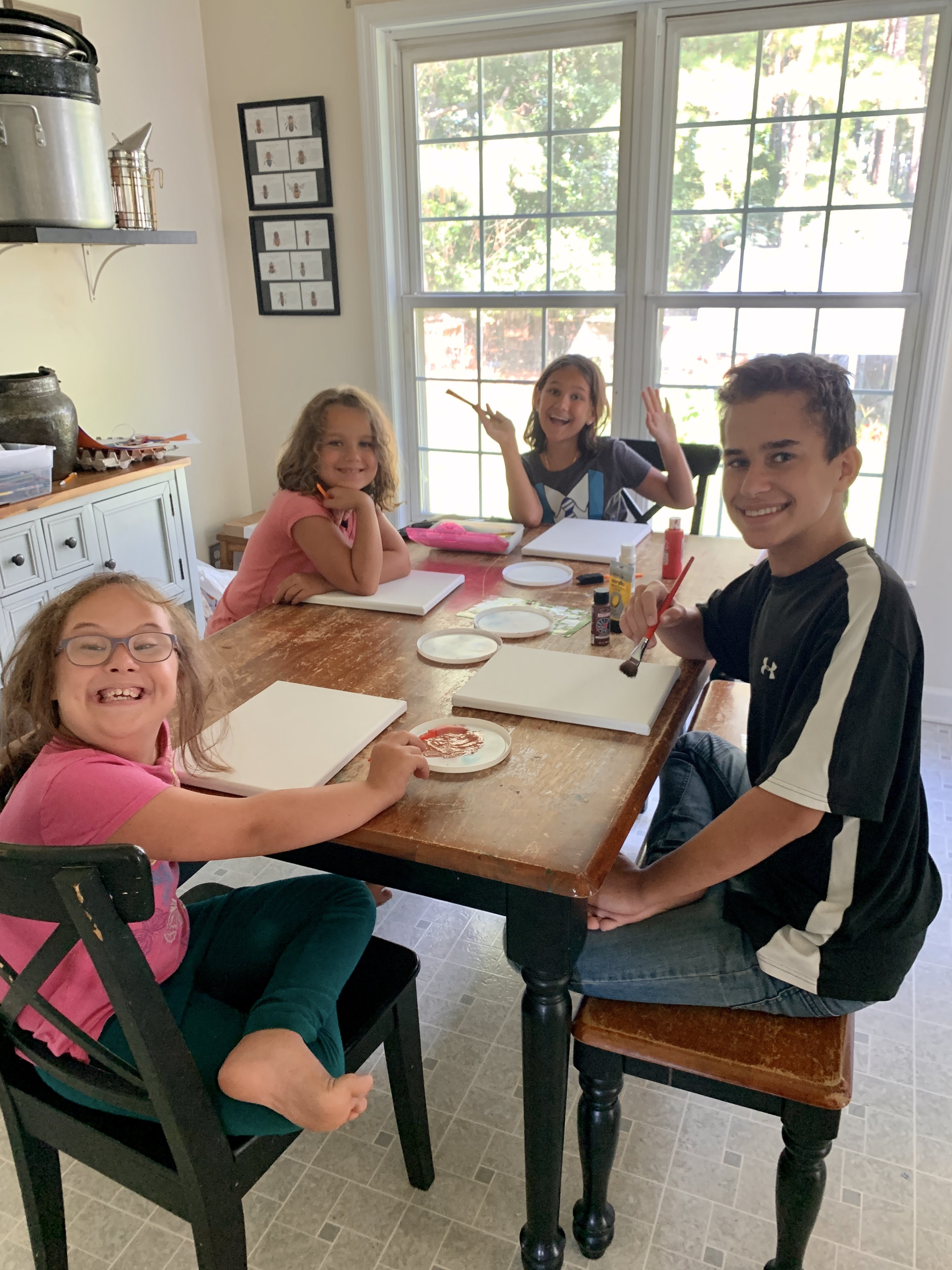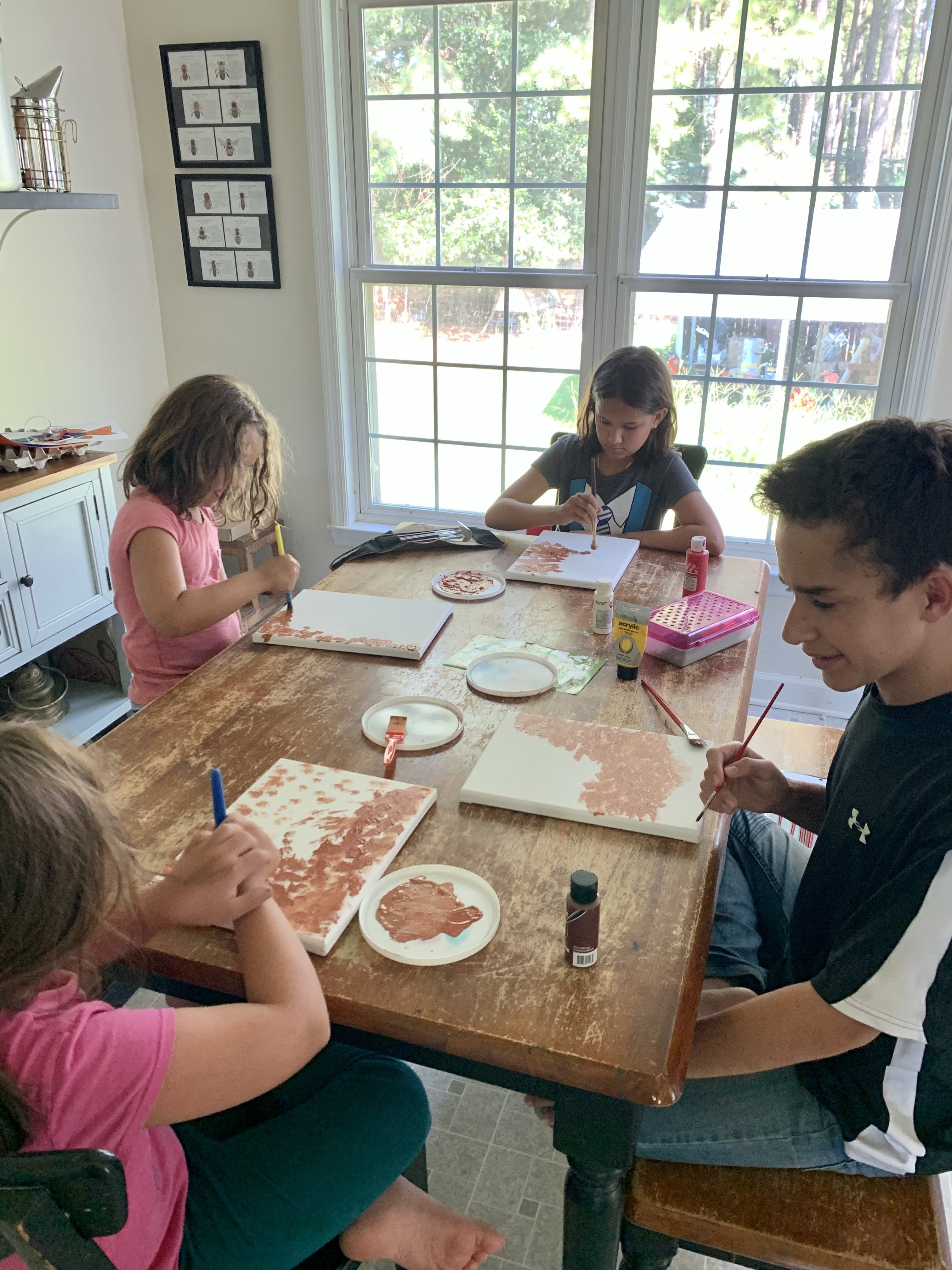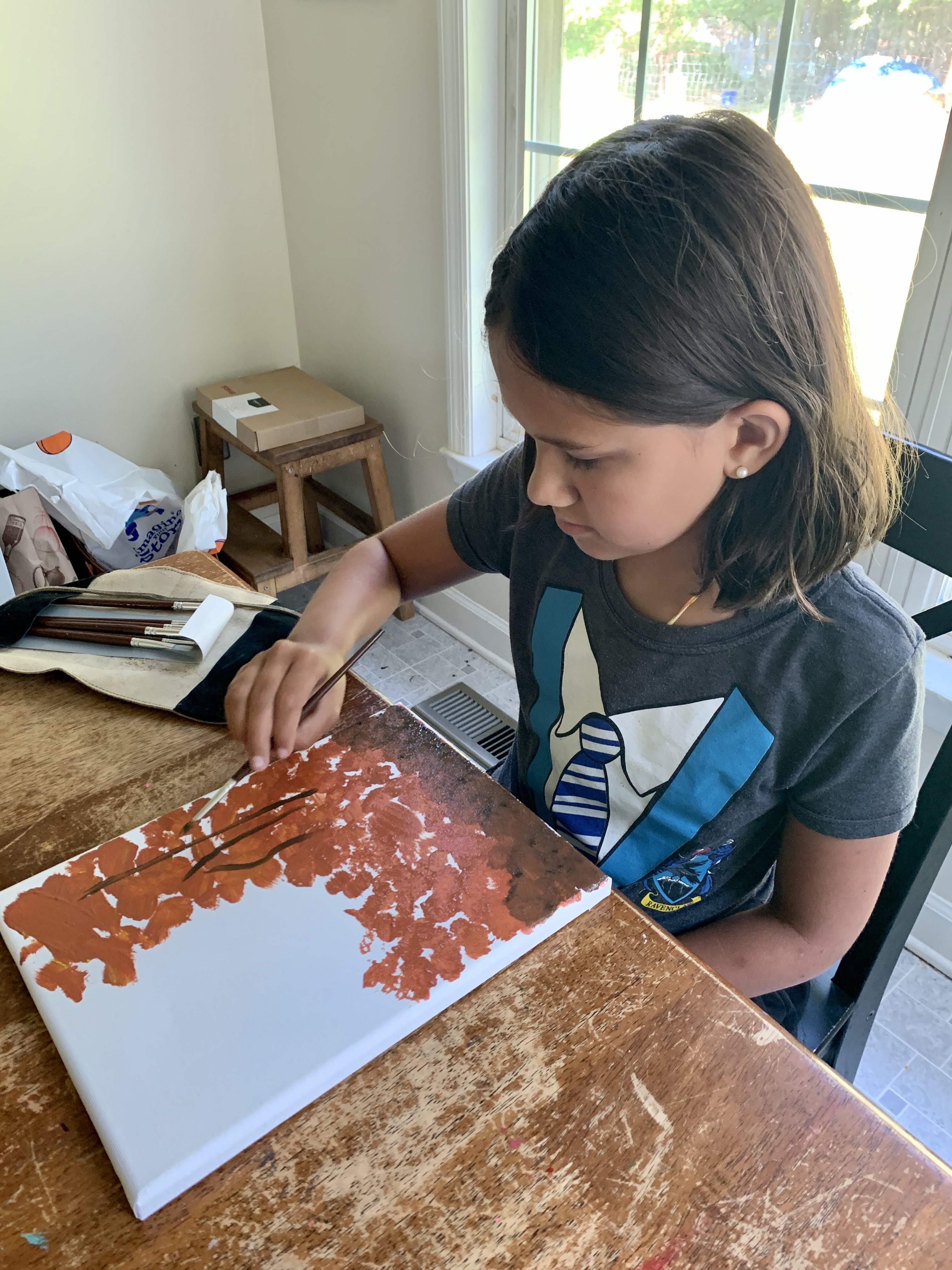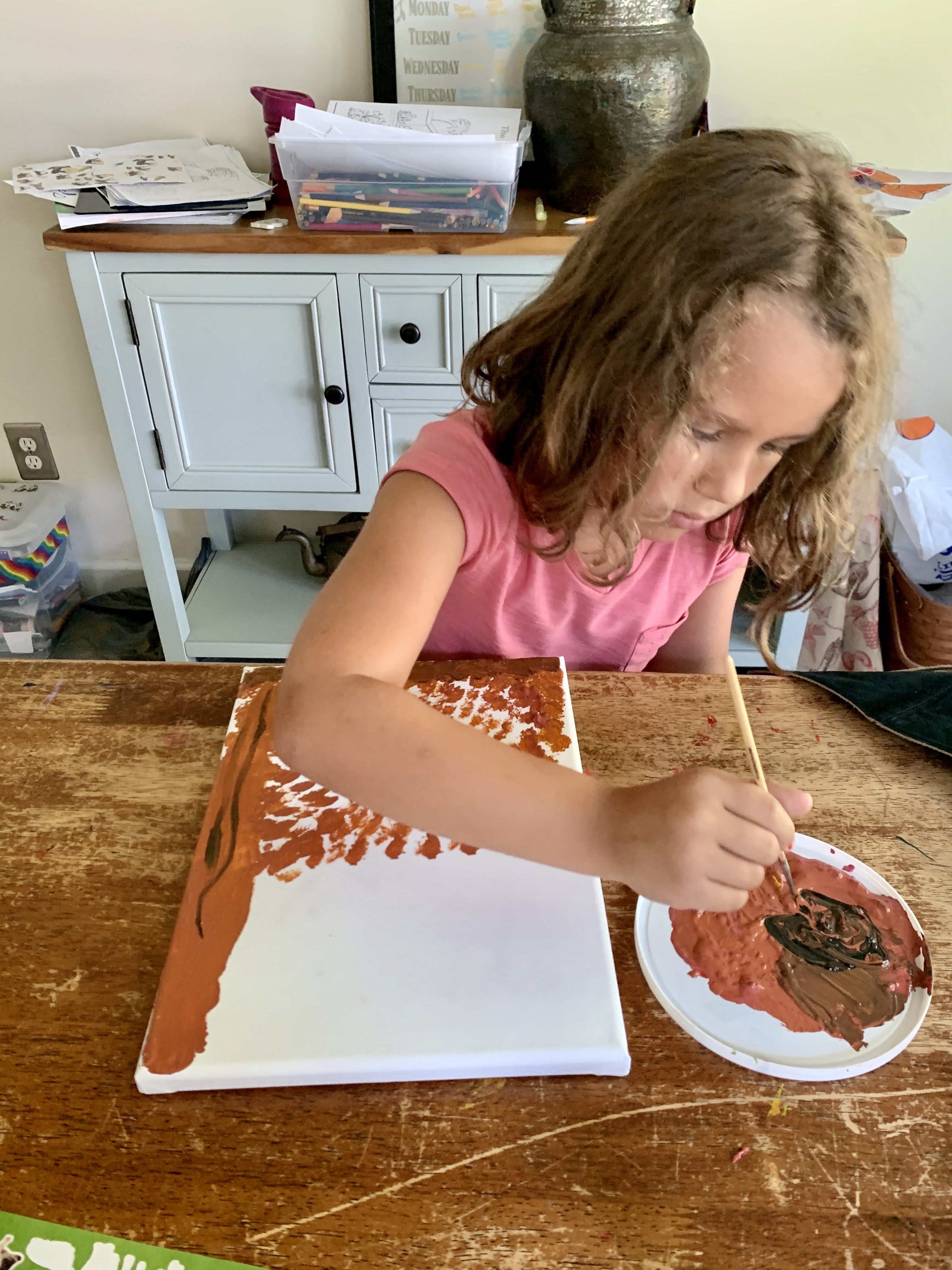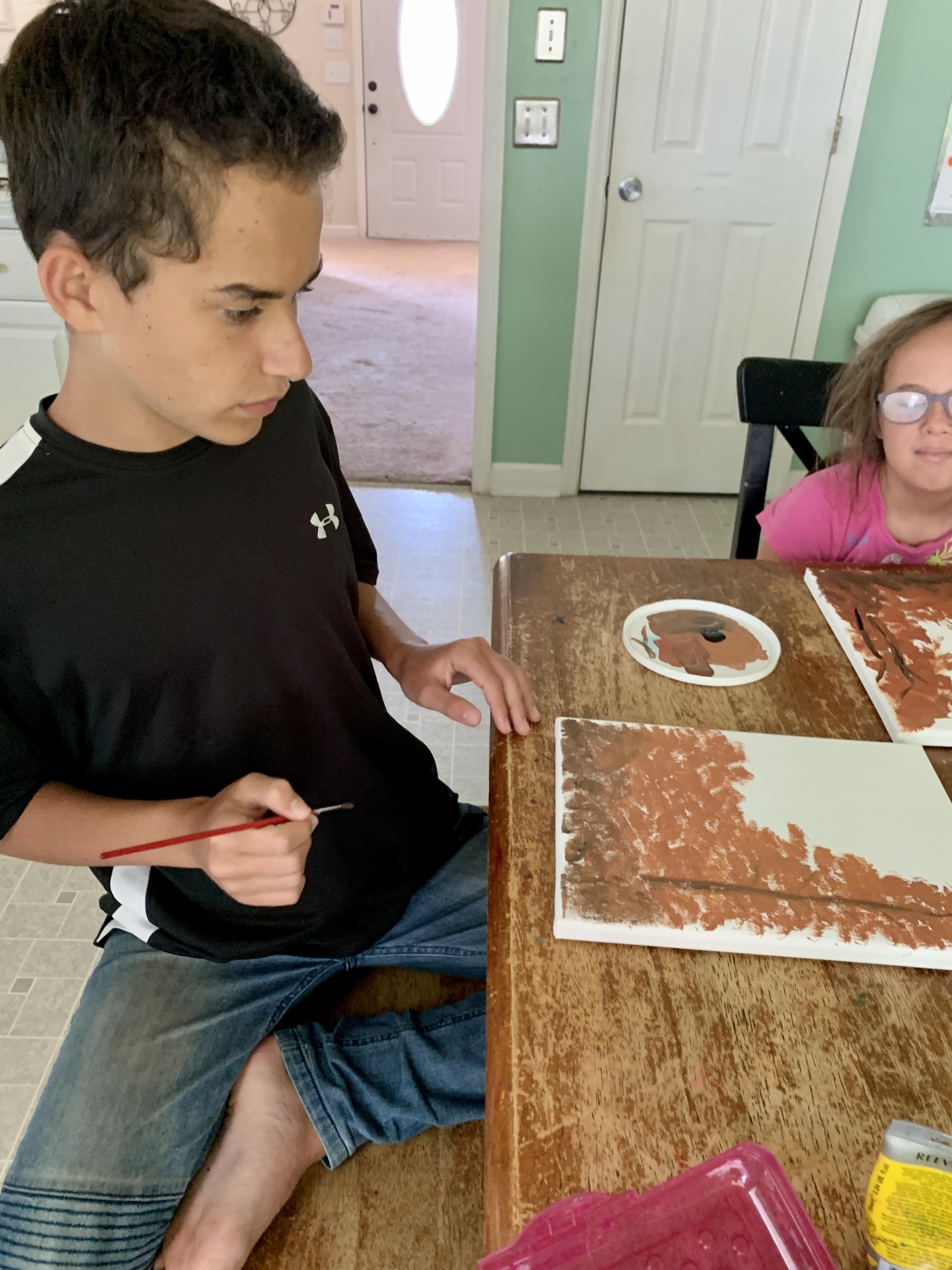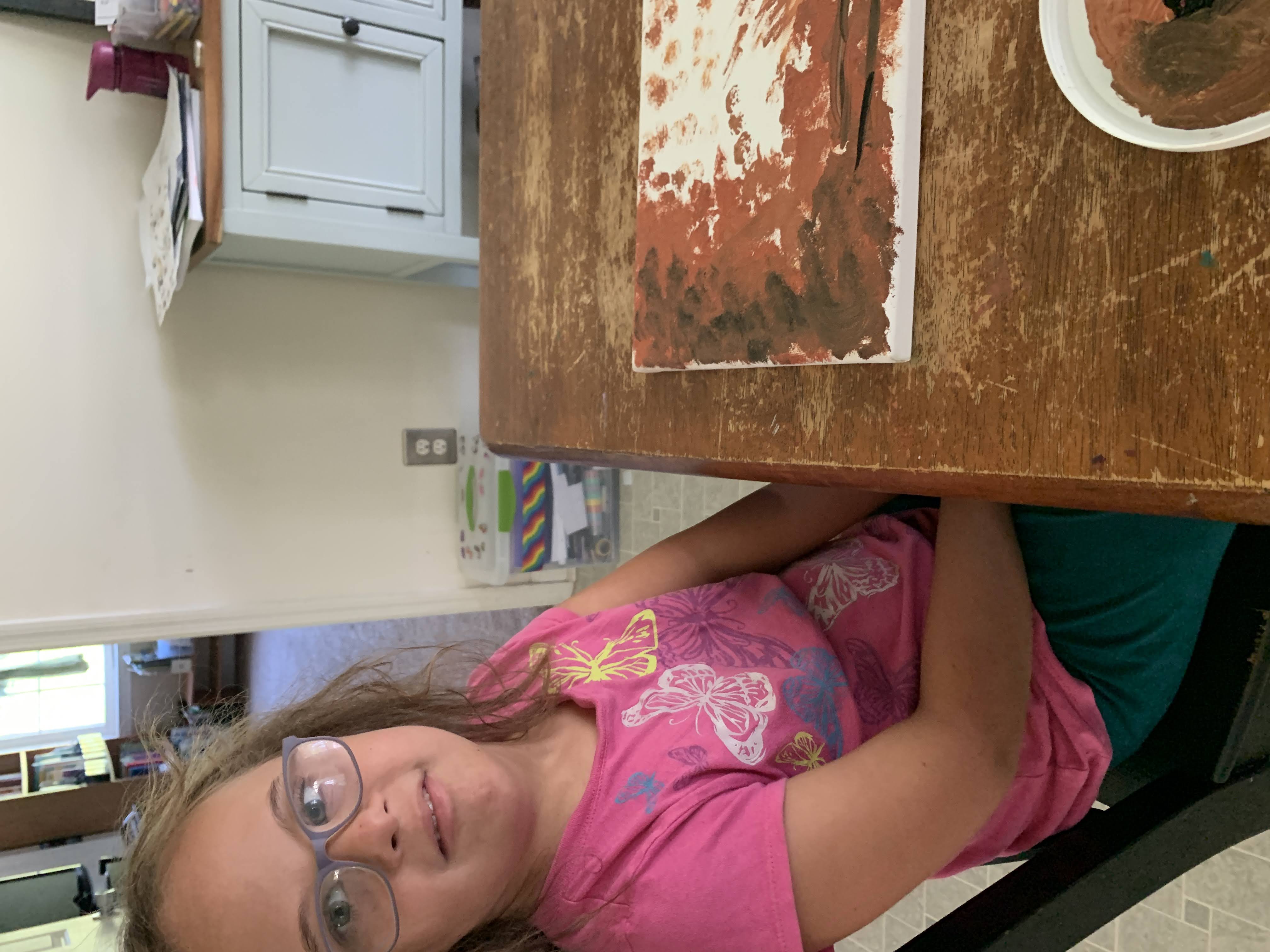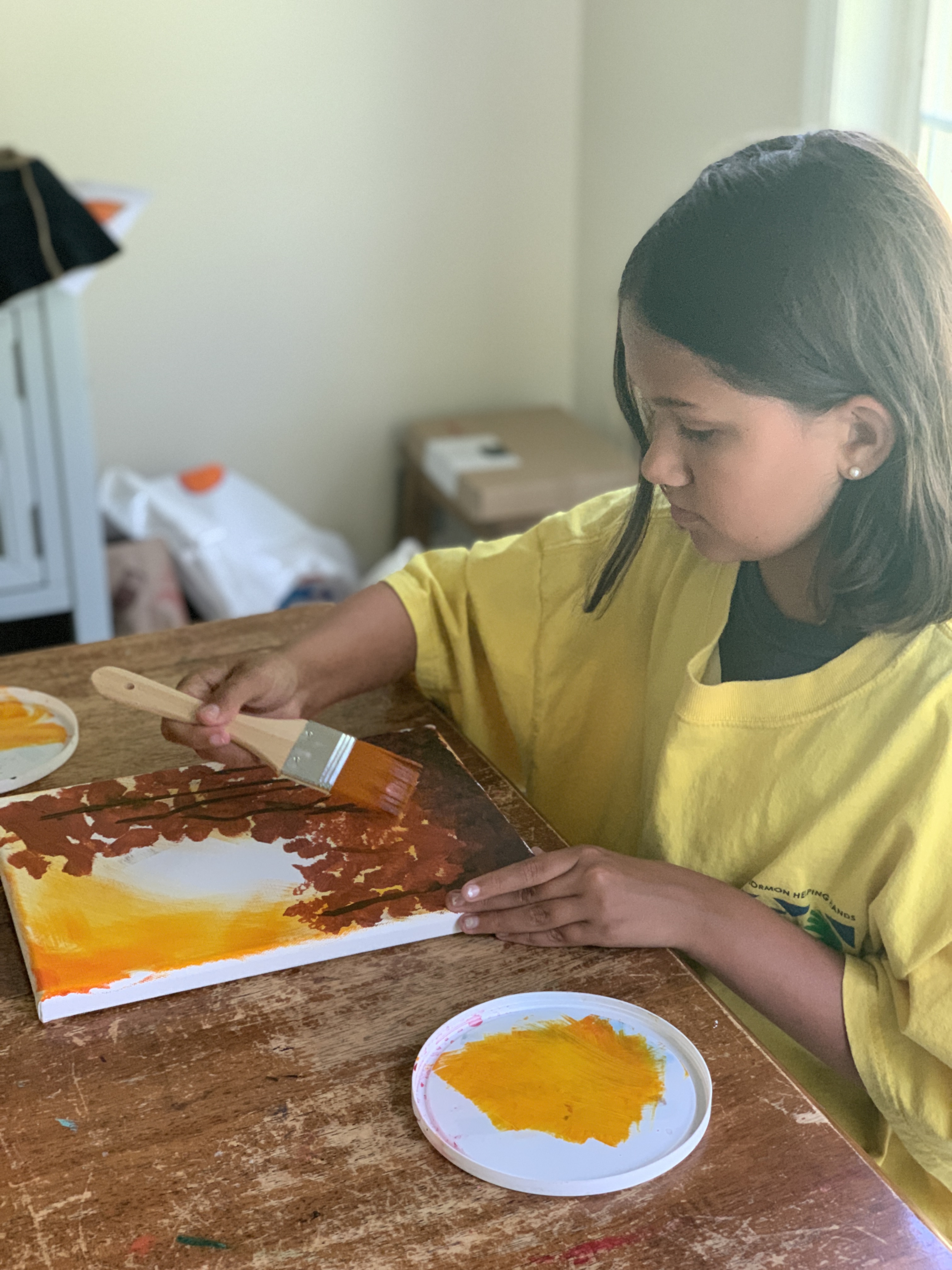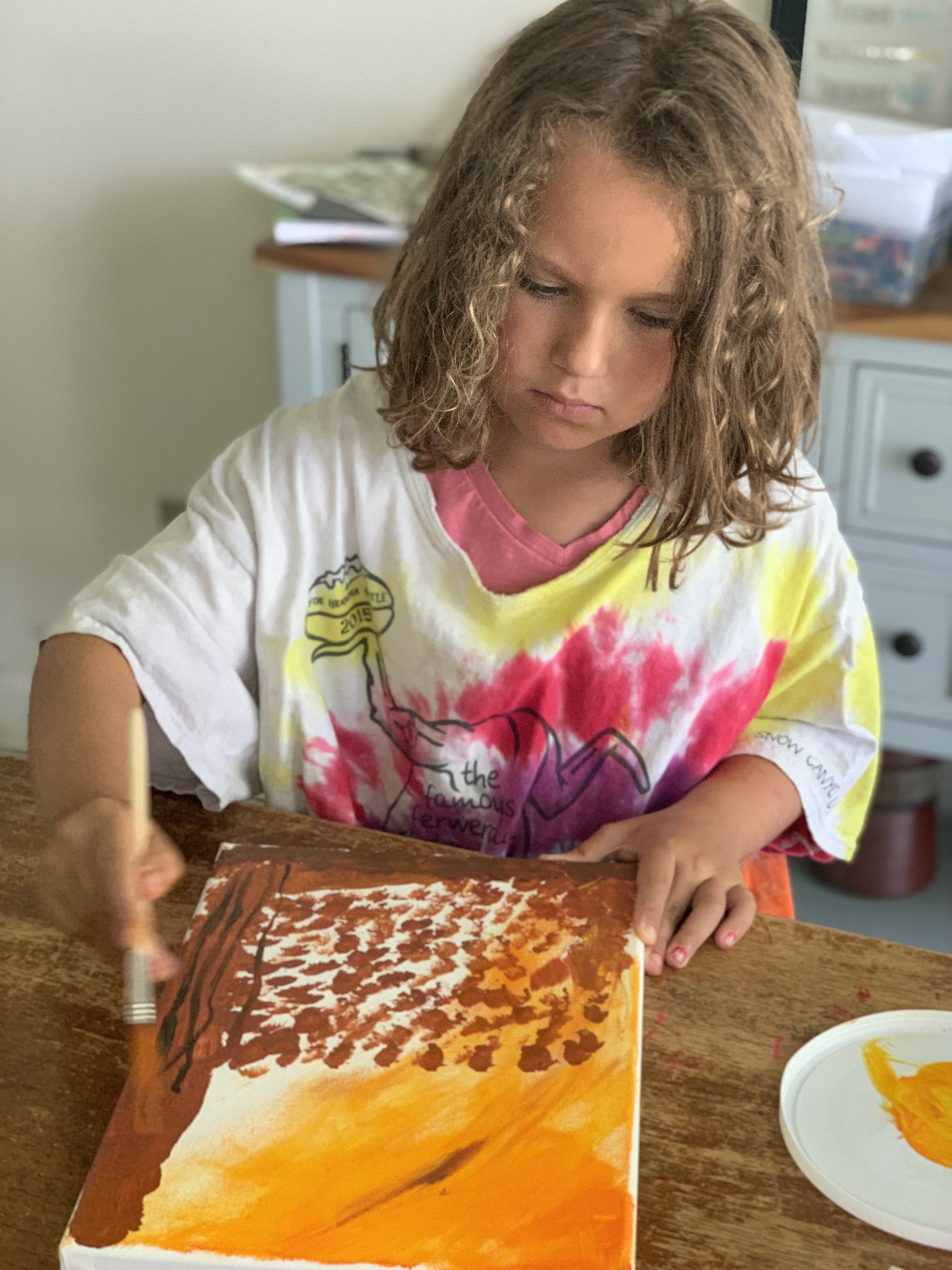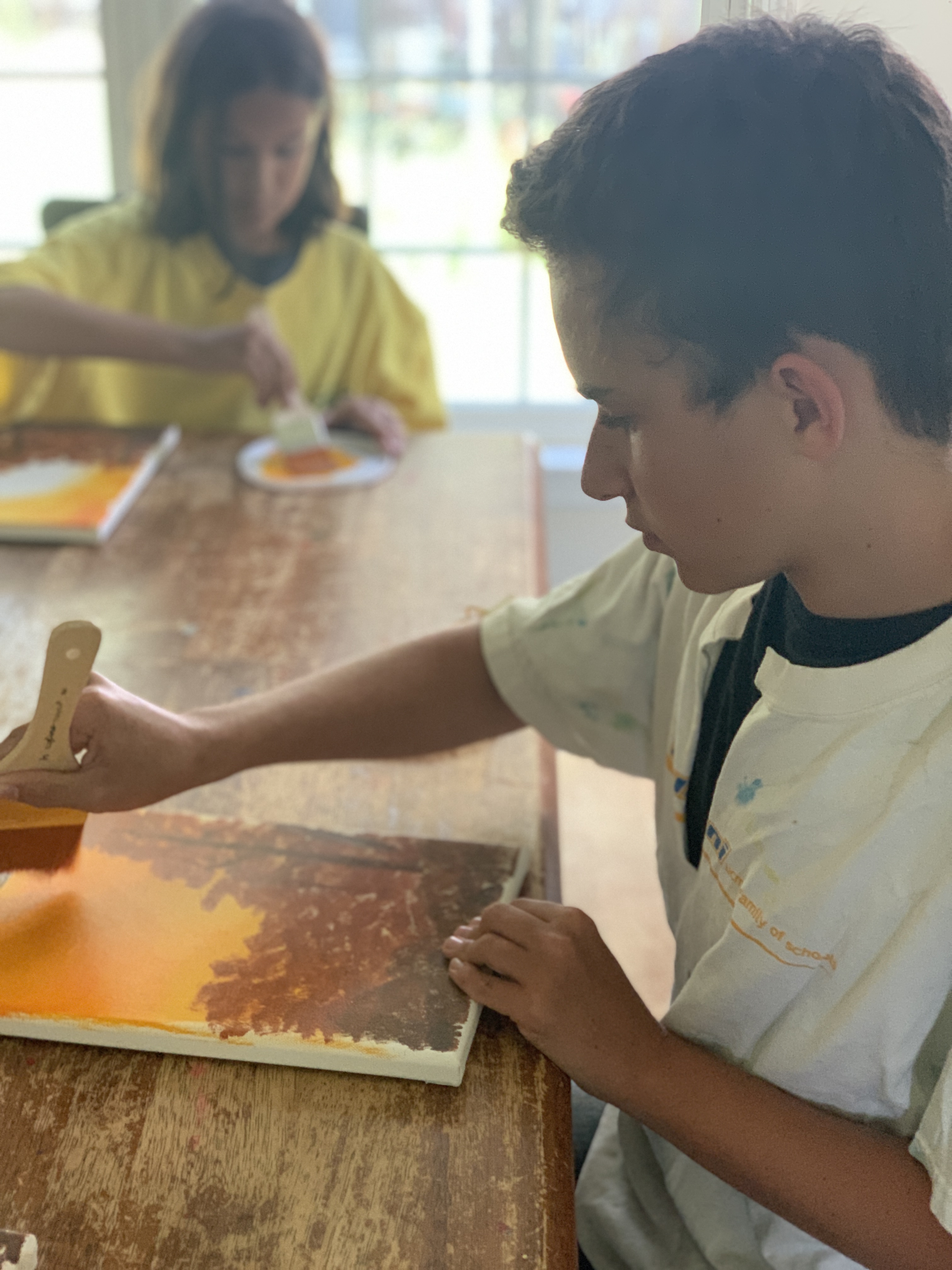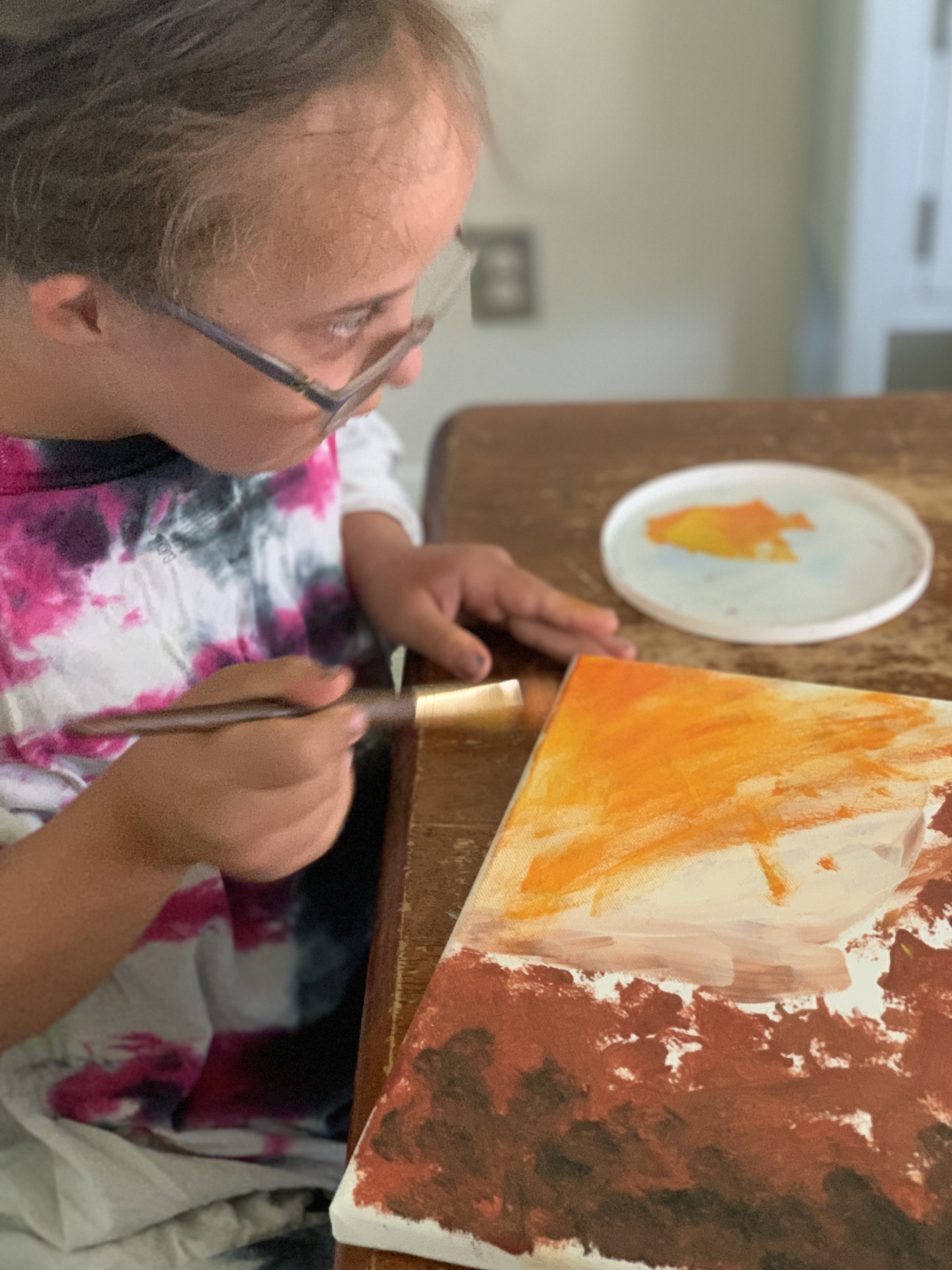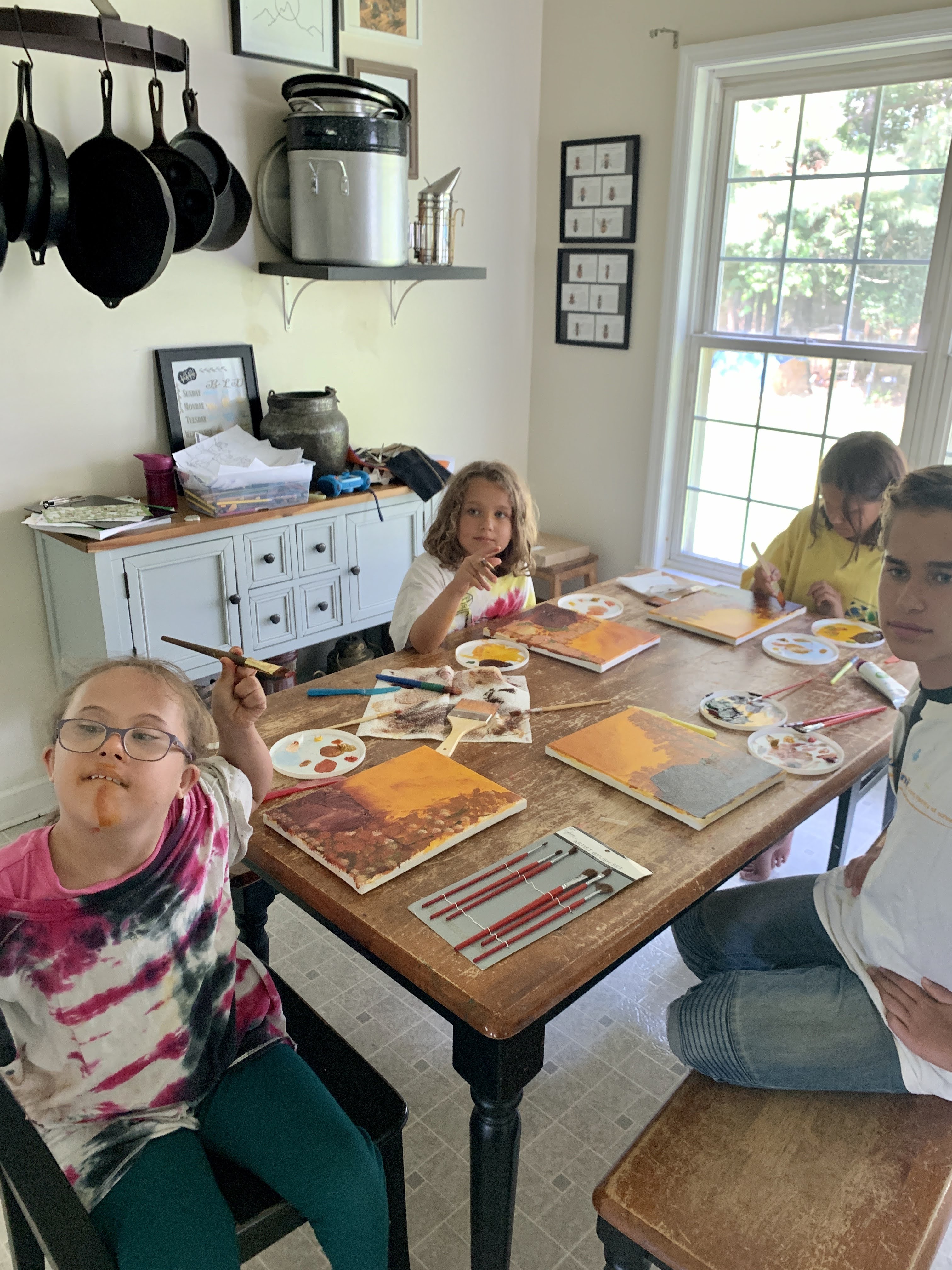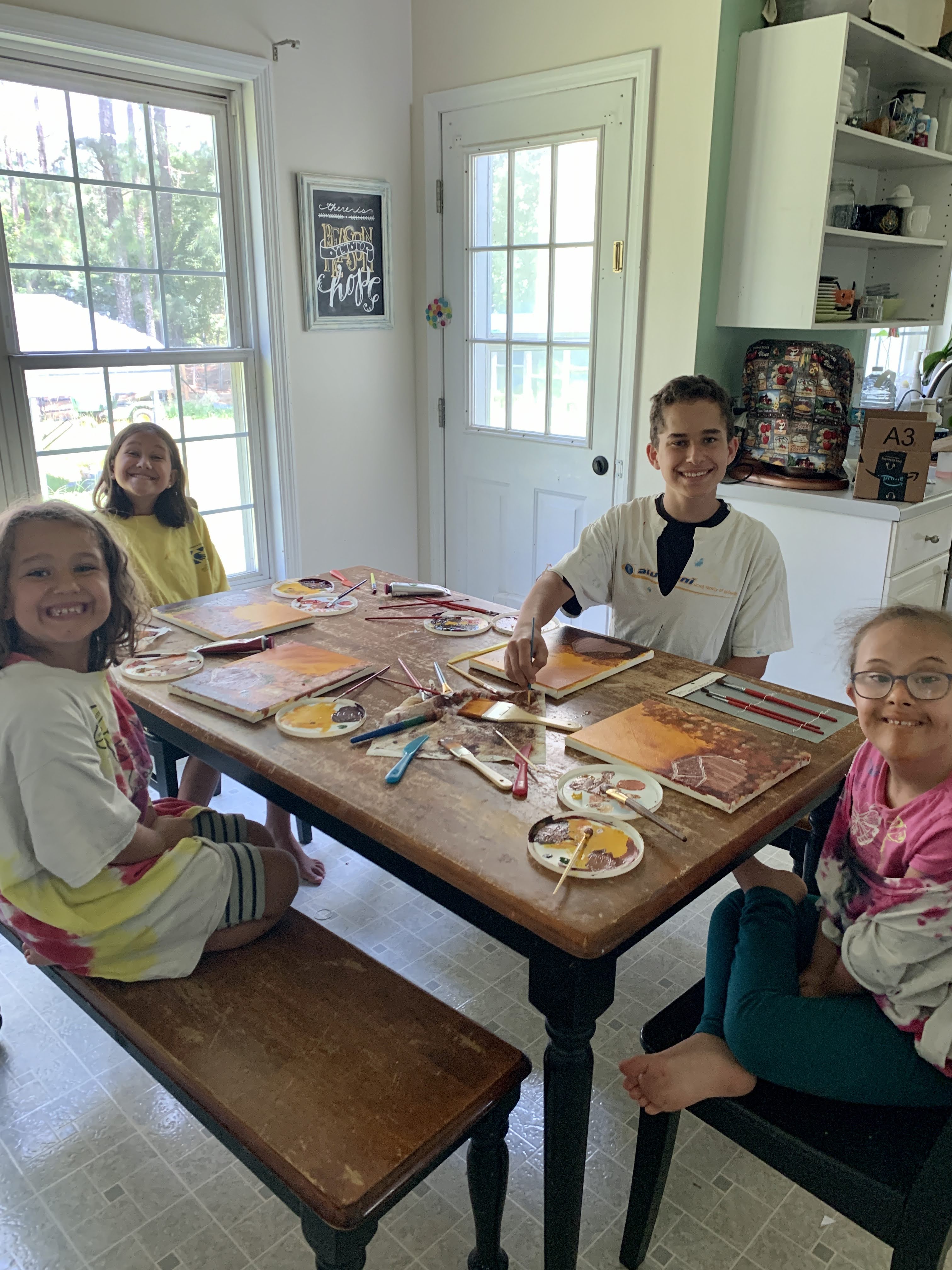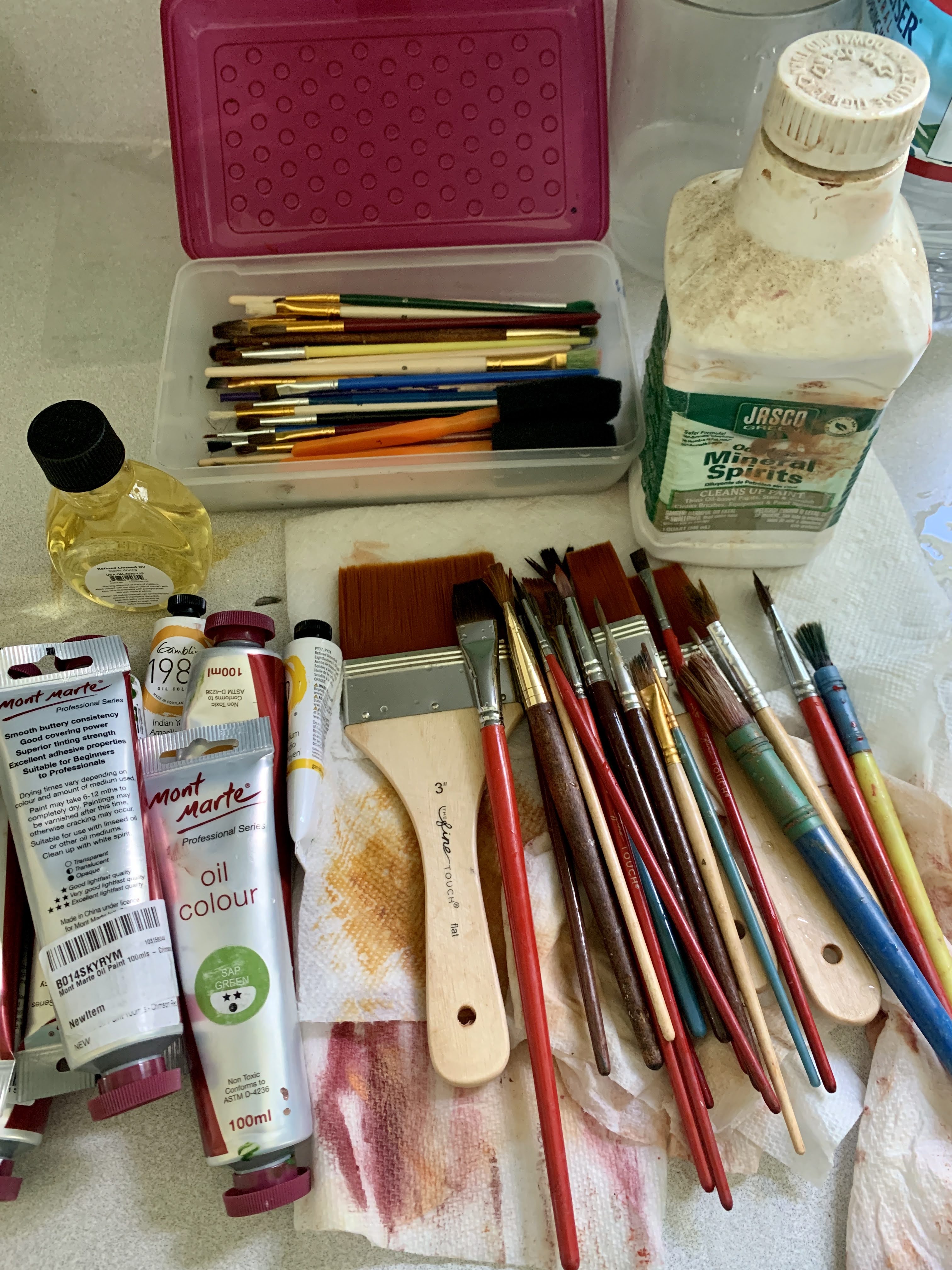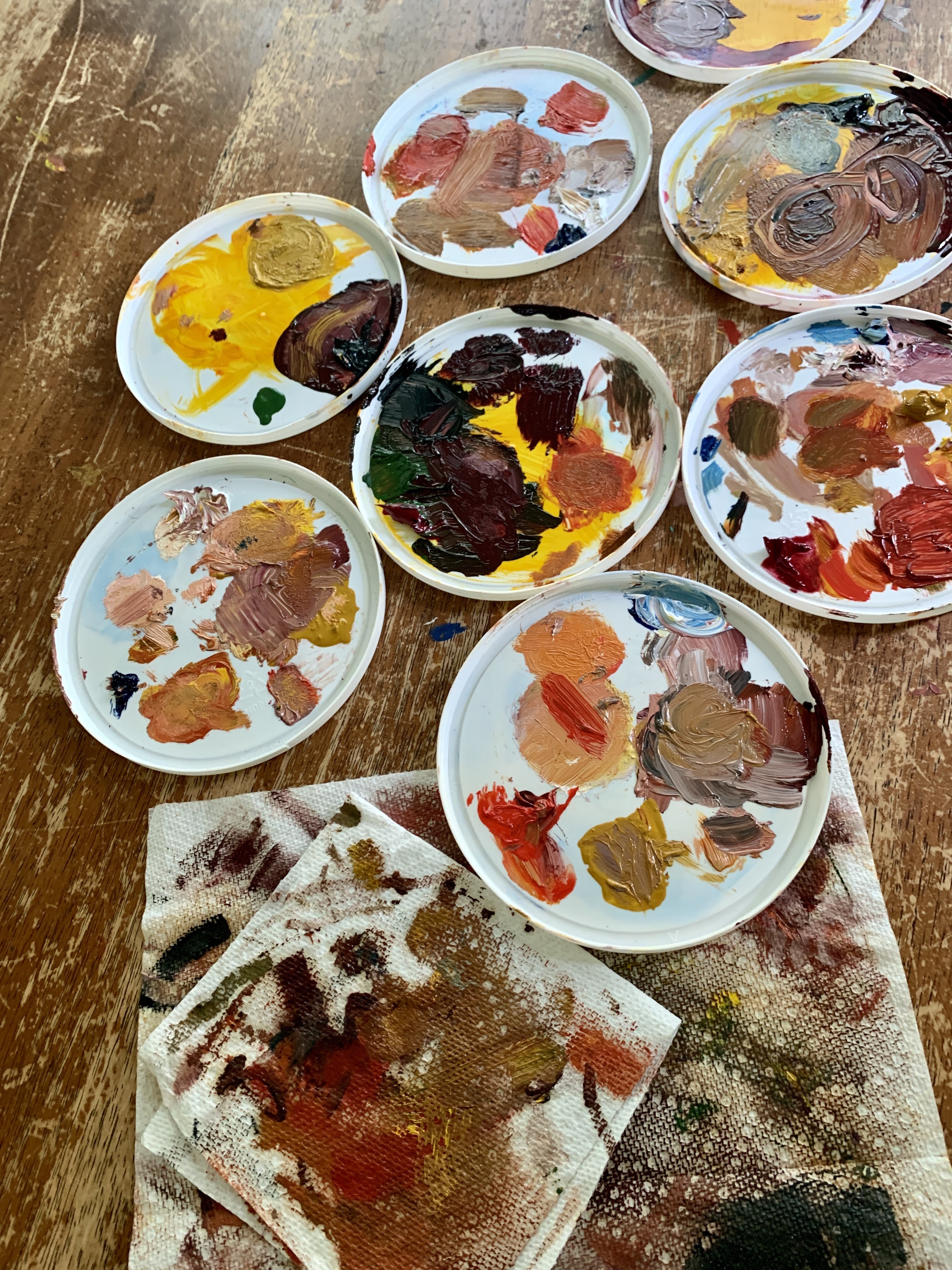 At the end Corra loved it so much she asked if we could do it every month. I'm pretty sure that would kill me. But maybe we'll try again in the winter.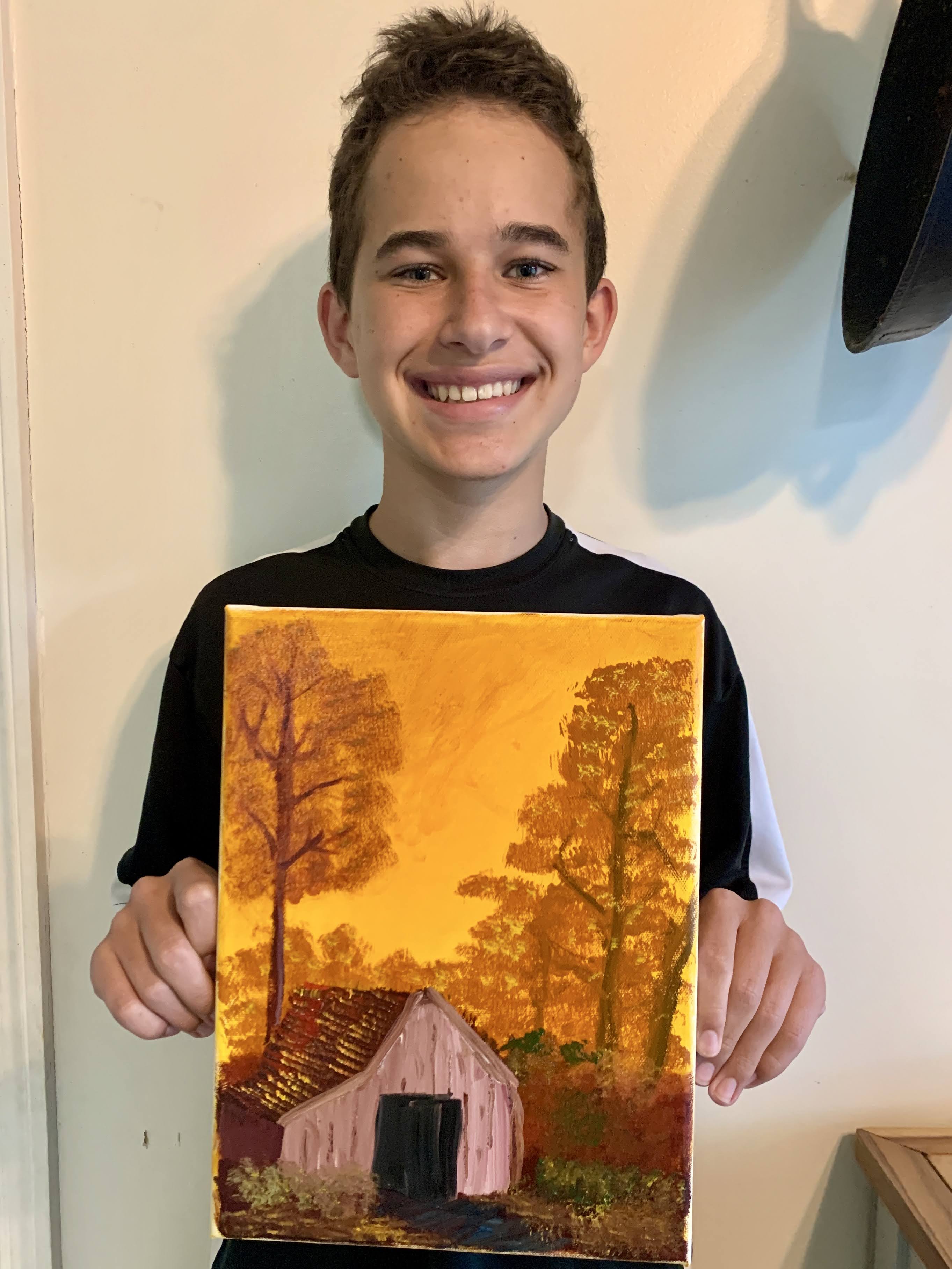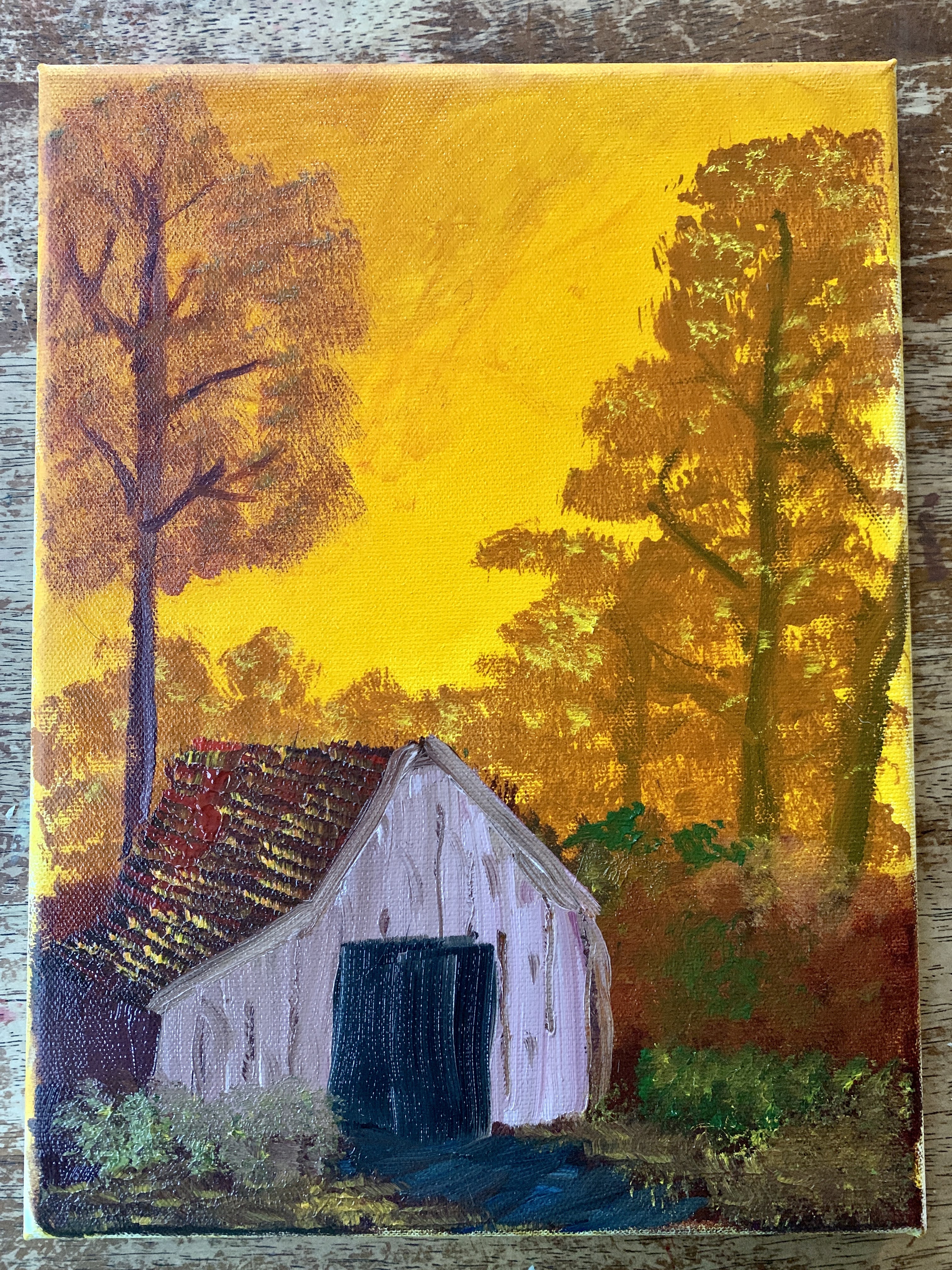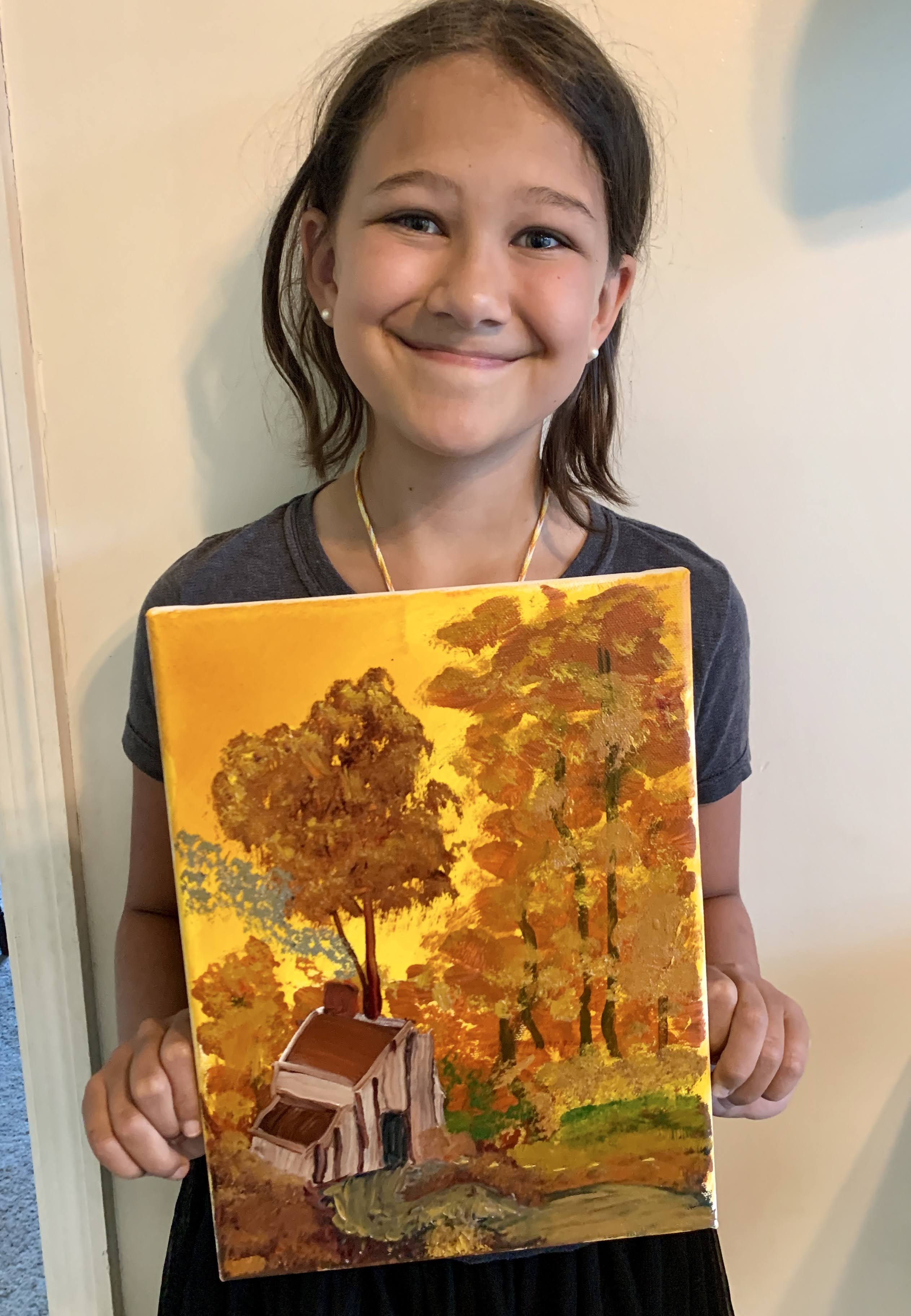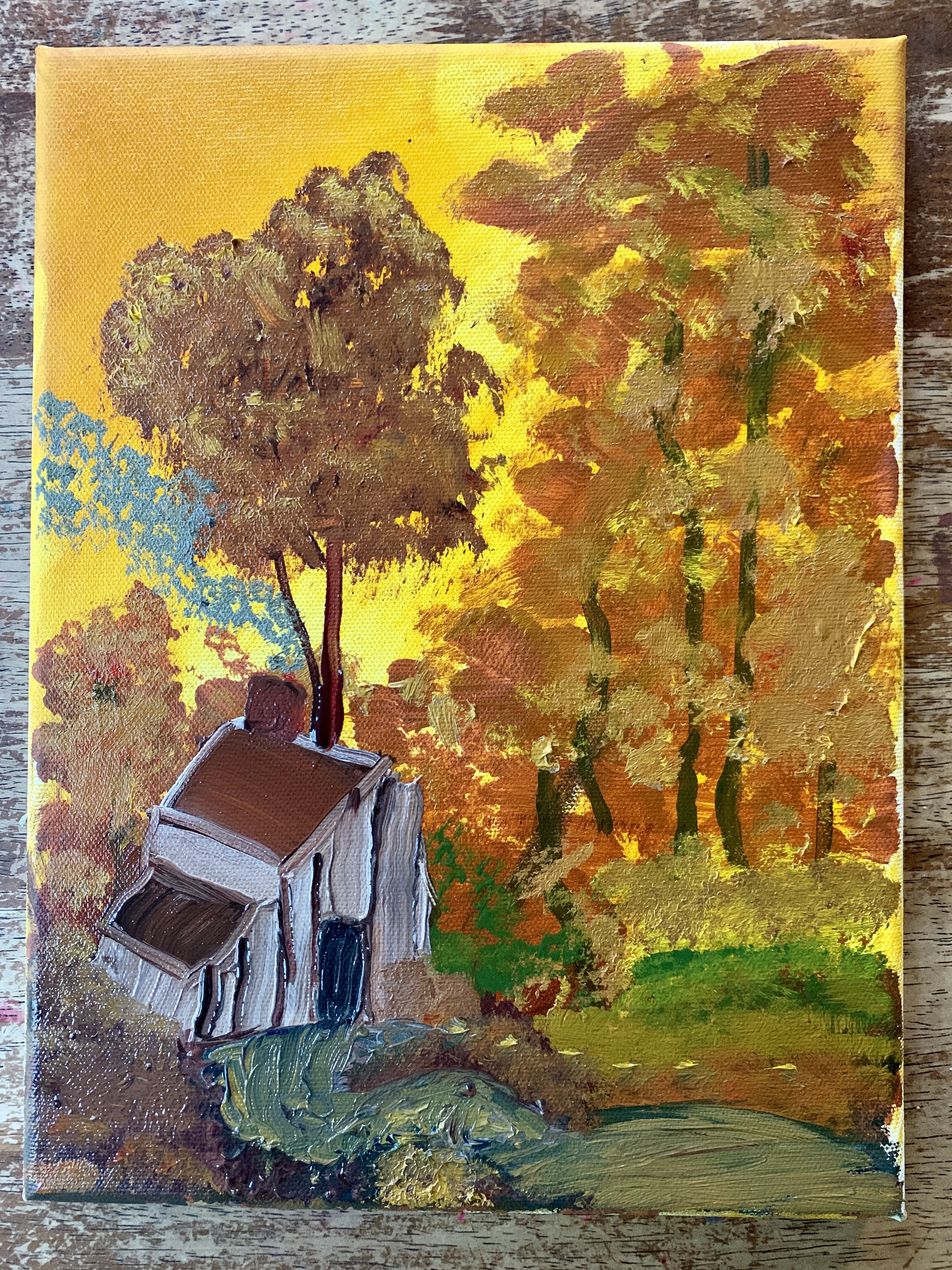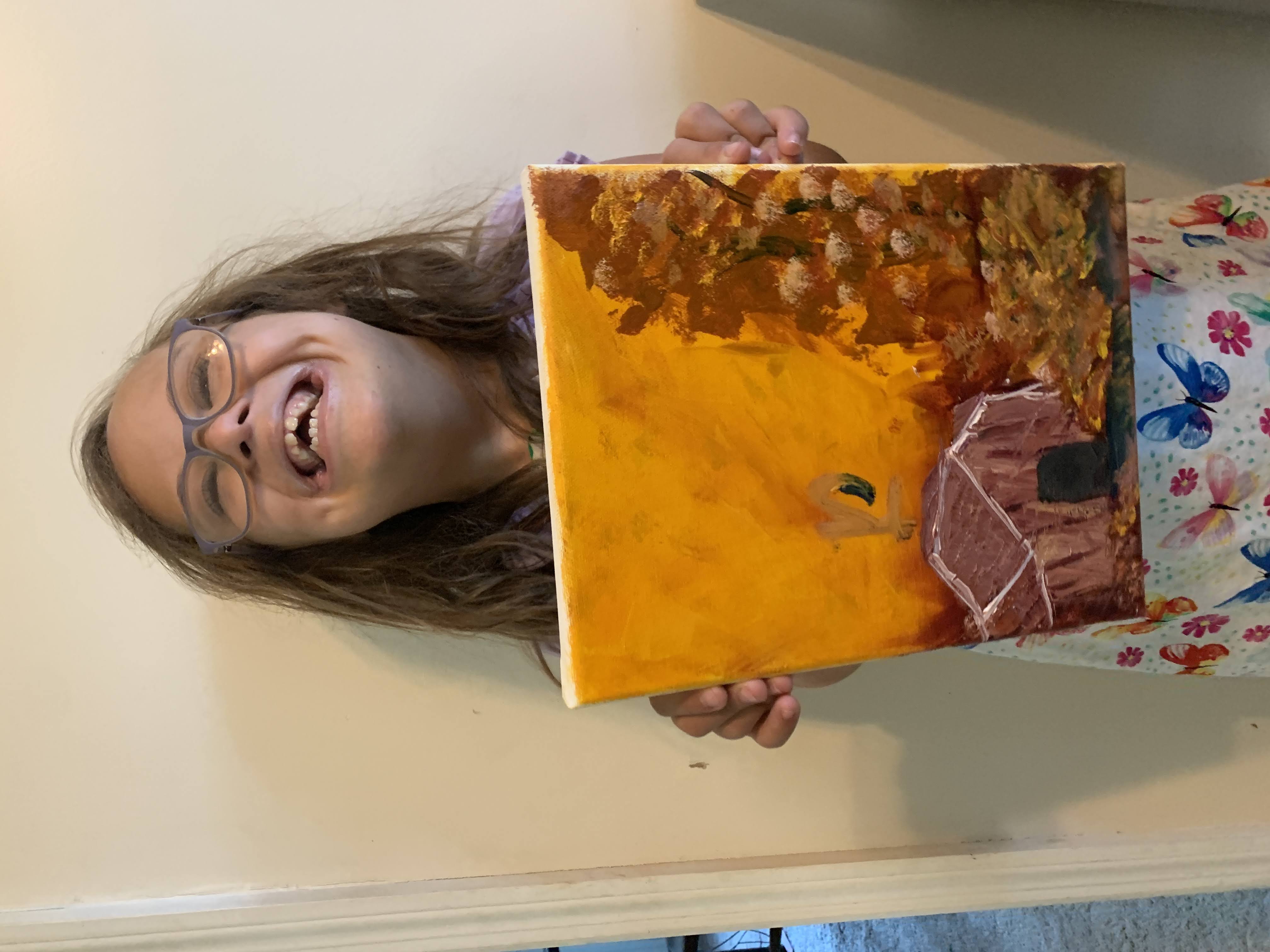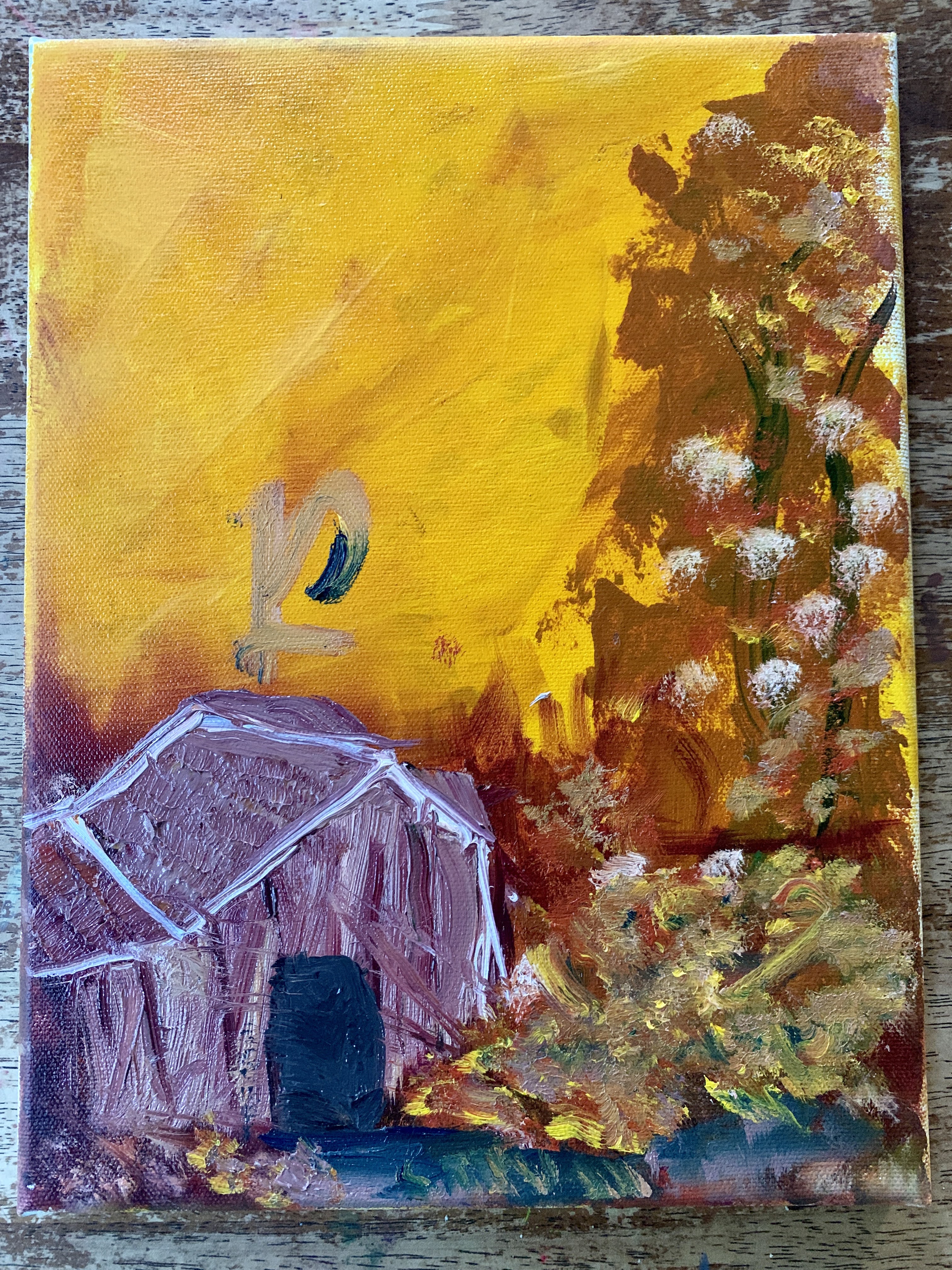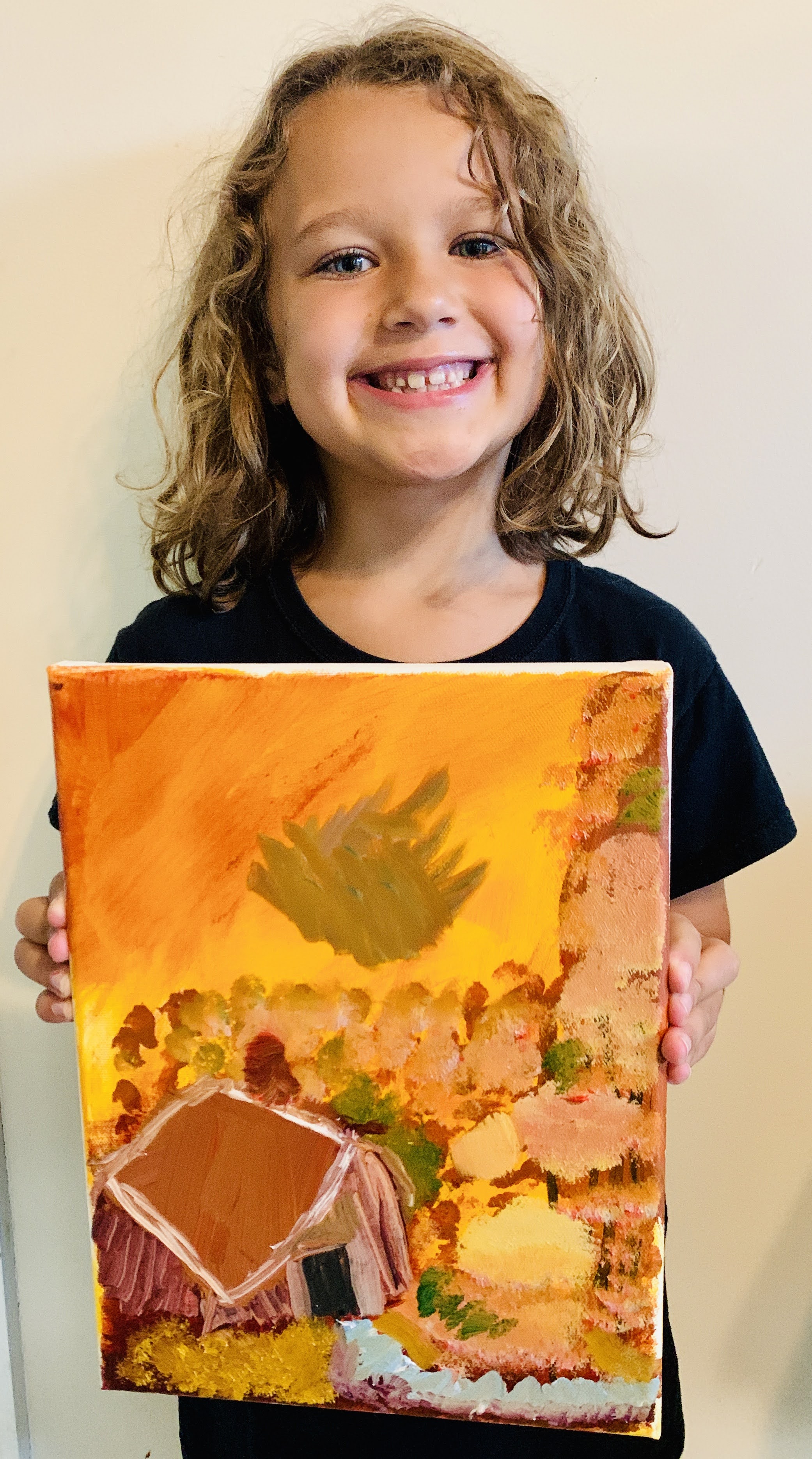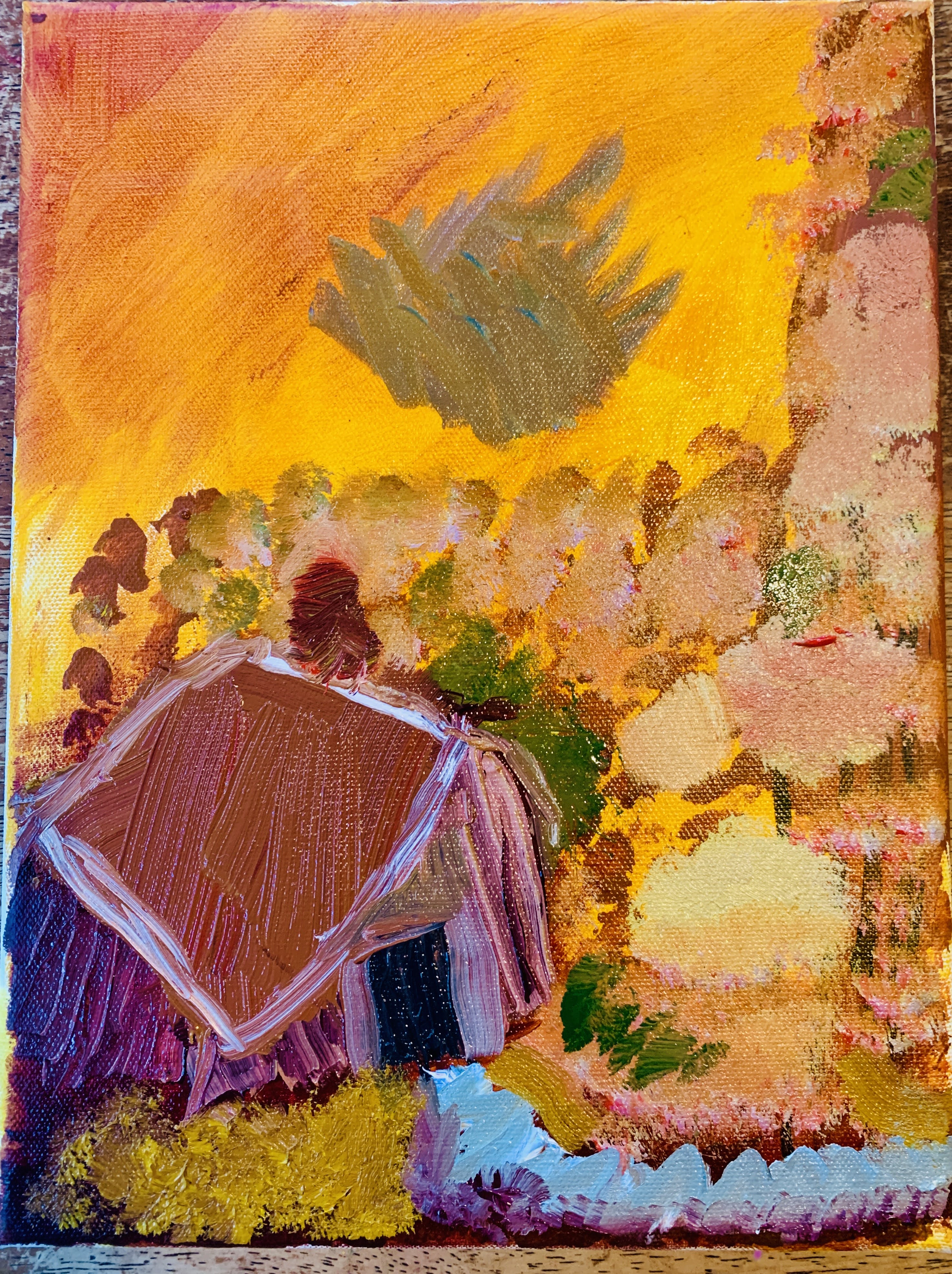 (note: Corra decided at the end that there needed to be a bear paw in the sky. As you can see, she managed. Naomi also decided that her barn was actually a cottage and everyone knows it's not a true cottage with out a fireplace, chimney, and smoke.)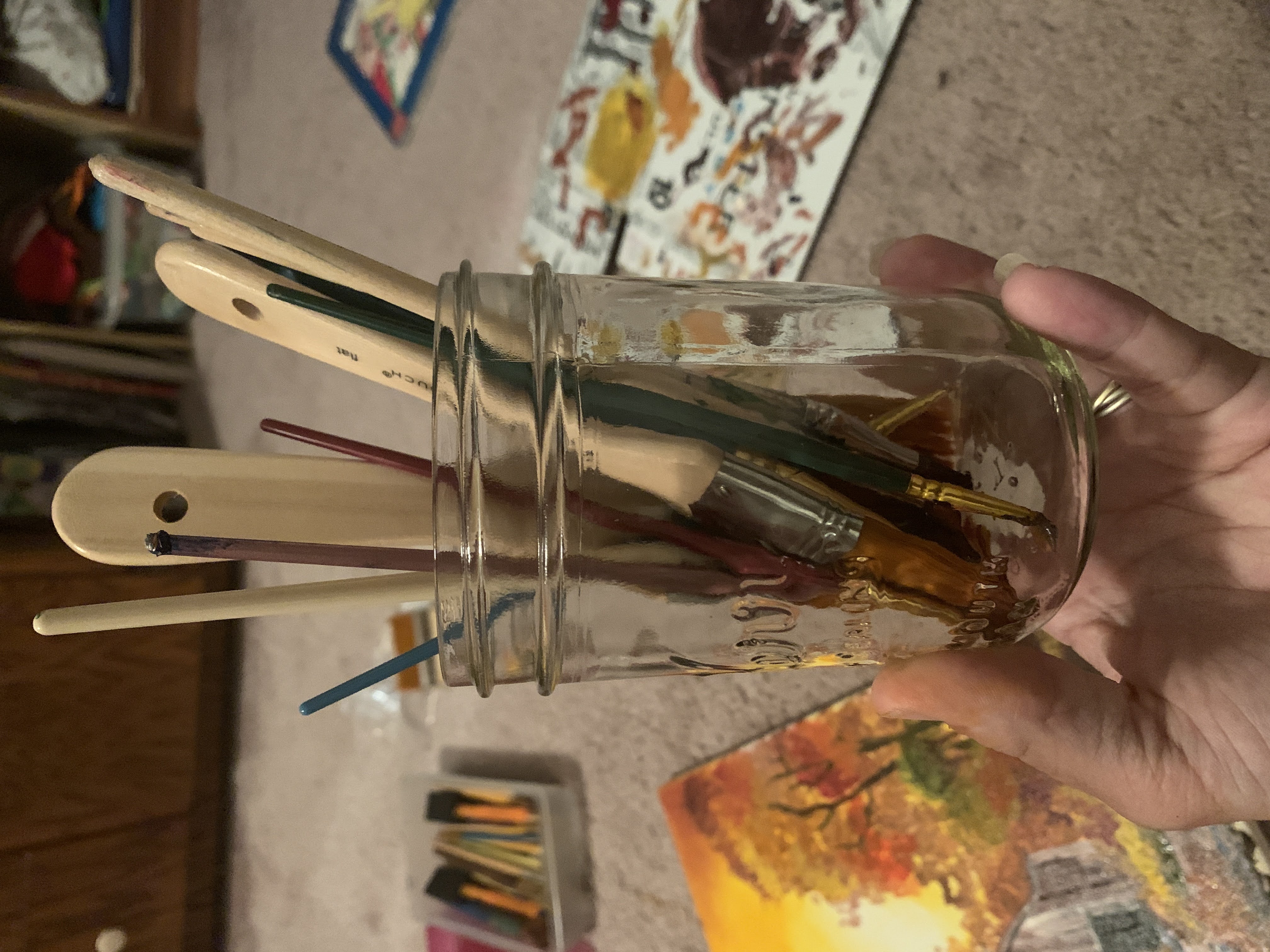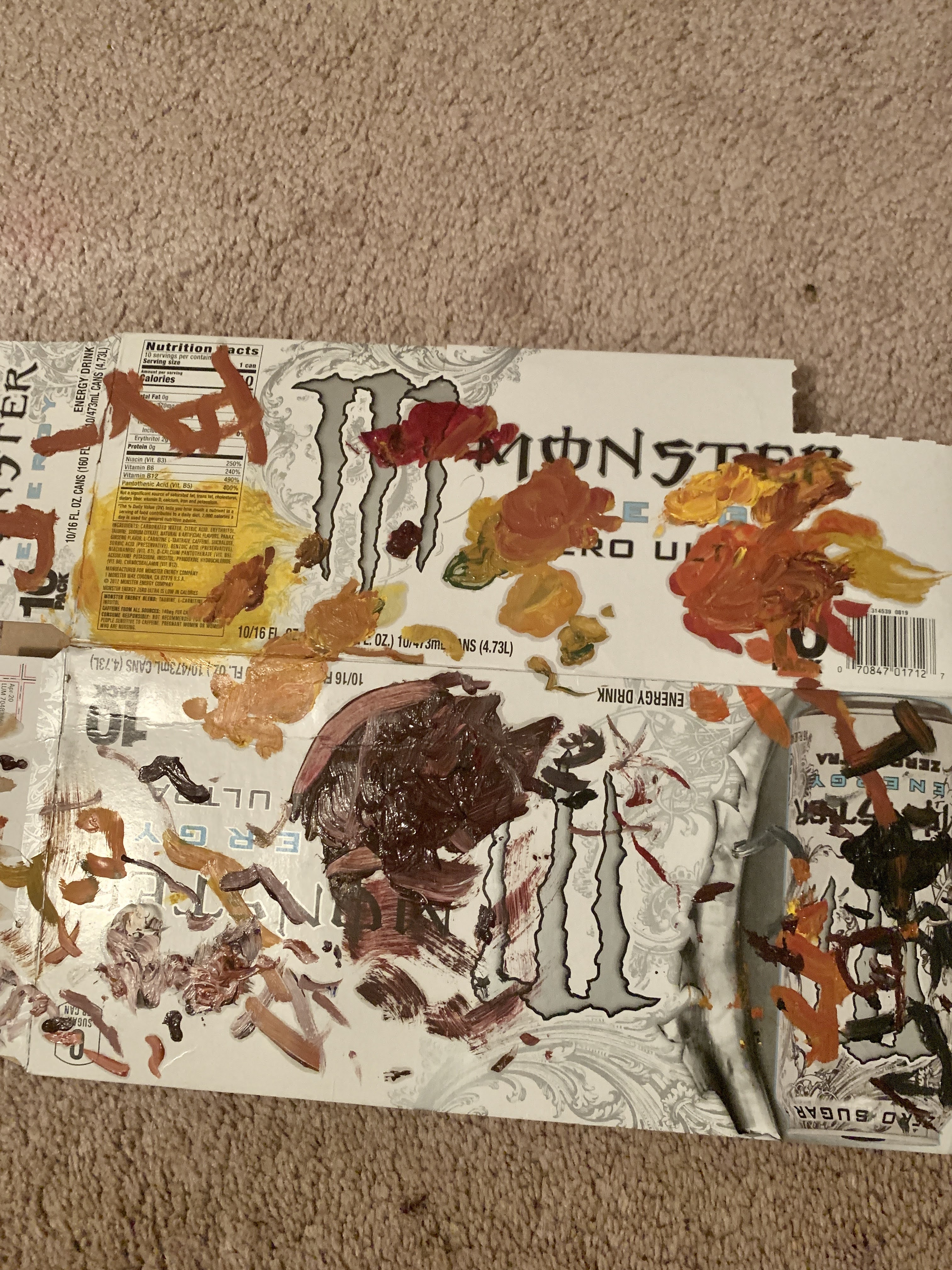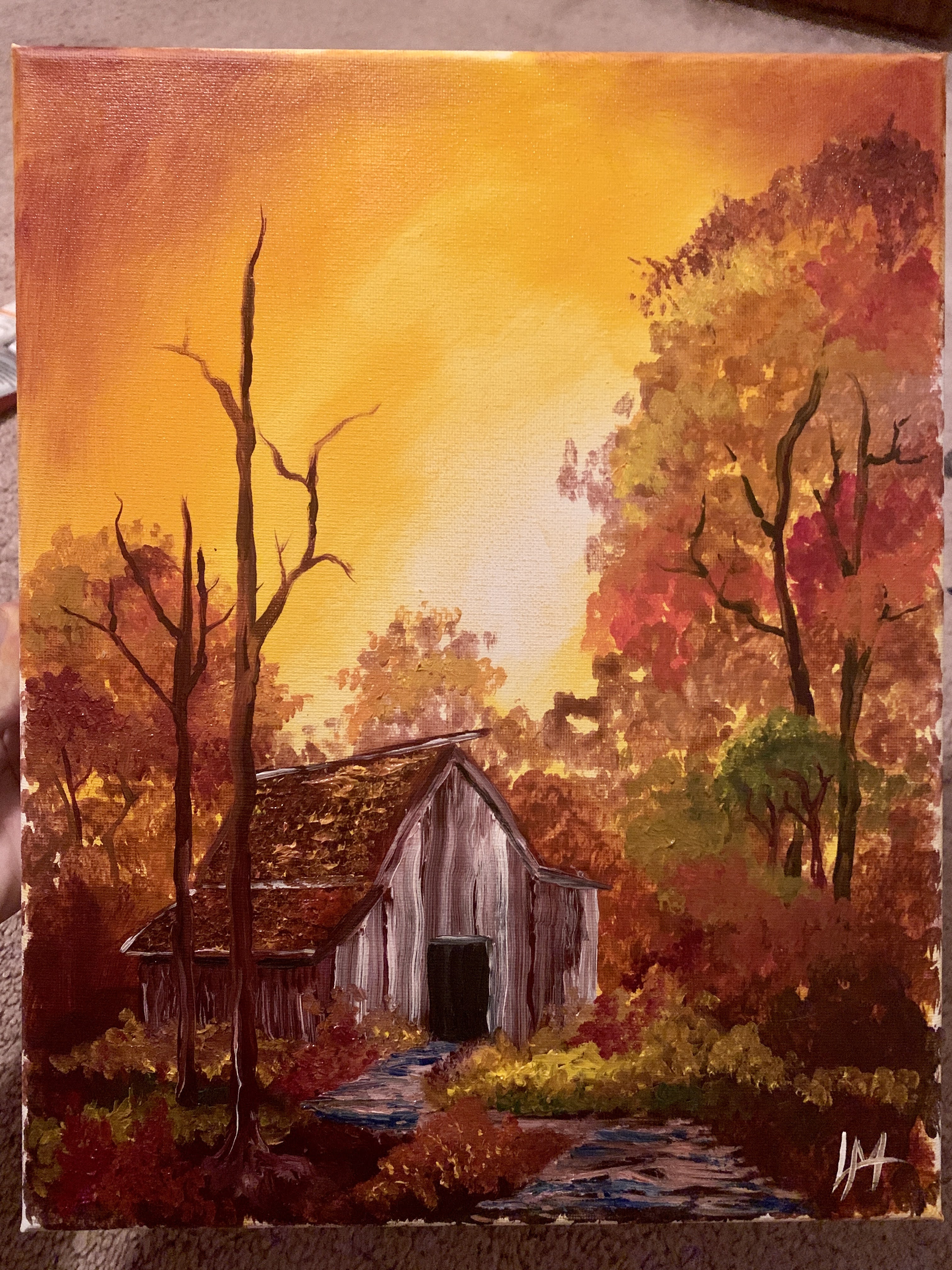 The kids had such a great time and I learned so much helping them, I had to try it myself. I used way too many brushes, I painted on the floor with an old Monster energy drink box as a pallet (it actually was great…lots of space, the paint didn't damage the cardboard, and it was completely disposable), and I had so, so much fun.
I read an article trying to explain Bob Ross and his enduring appeal. The thing that stood out to me was this line: "Bob Ross didn't paint to show you what a good painter he was. He painted to show you what a good painter you were." Right now the world needs a whole lot of happy trees (and their friends), bright little clouds, and reminders that we are more awesome than we think we are.