Why yes. That popcorn does look like it's covered in snot. But I'll have you know that it is "prince popcorn," the counterpart to "princess popcorn" that is made with lime jello not strawberry (resulting in pink popcorn naturally). It is from our Disney Princess cookbook that is universally adored in our house. That popcorn was the first request from my Coco when we began discussing her seventh birthday. She wanted to watch a movie in the afternoon (gasp!), Sinbad the Sailor, and eat this popcorn.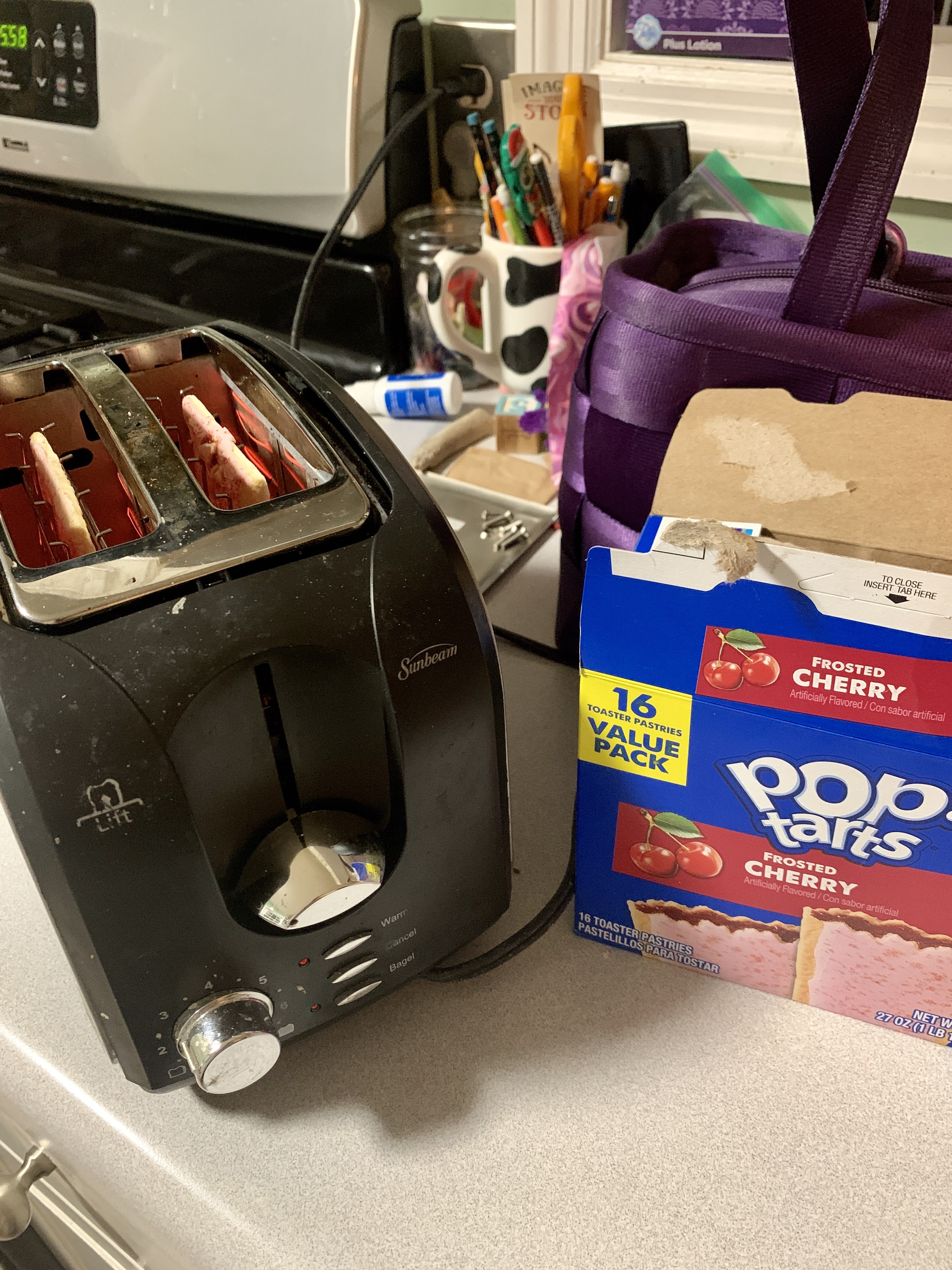 I may have mentioned that every time I buy Pop Tarts, a piece of my soul dies.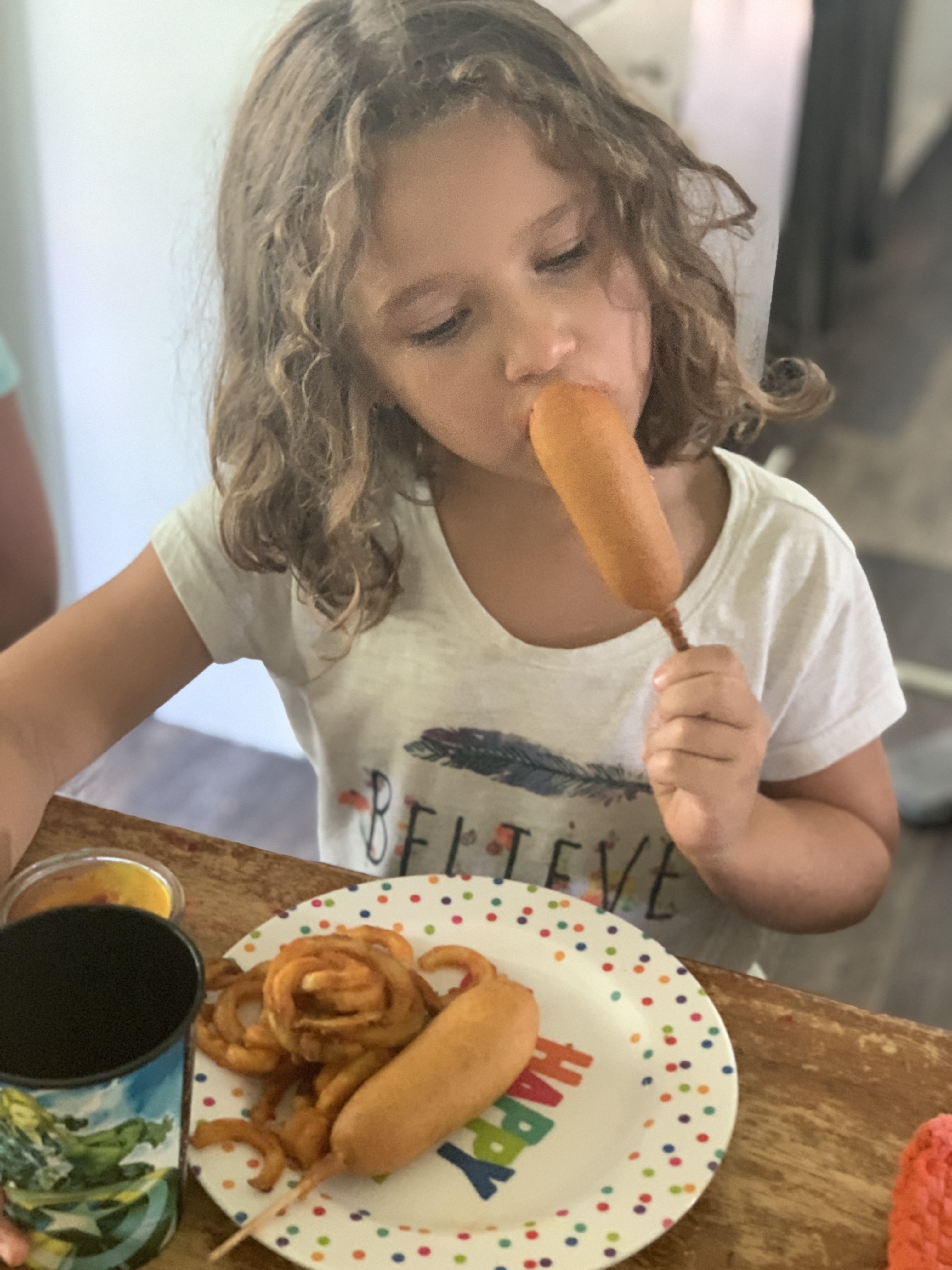 On a person's birthday, they get to choose the entire menu for the actual day and eat it all on the birthday plate. Corra had the above mentioned abomination for breakfast and corn dogs with curly fries for lunch. And there was much rejoicing. Not pictured is McDonald's takeout and eating in the car for dinner. Classy as always, but I find comfort in knowing that someday their tastes might mature. Maybe.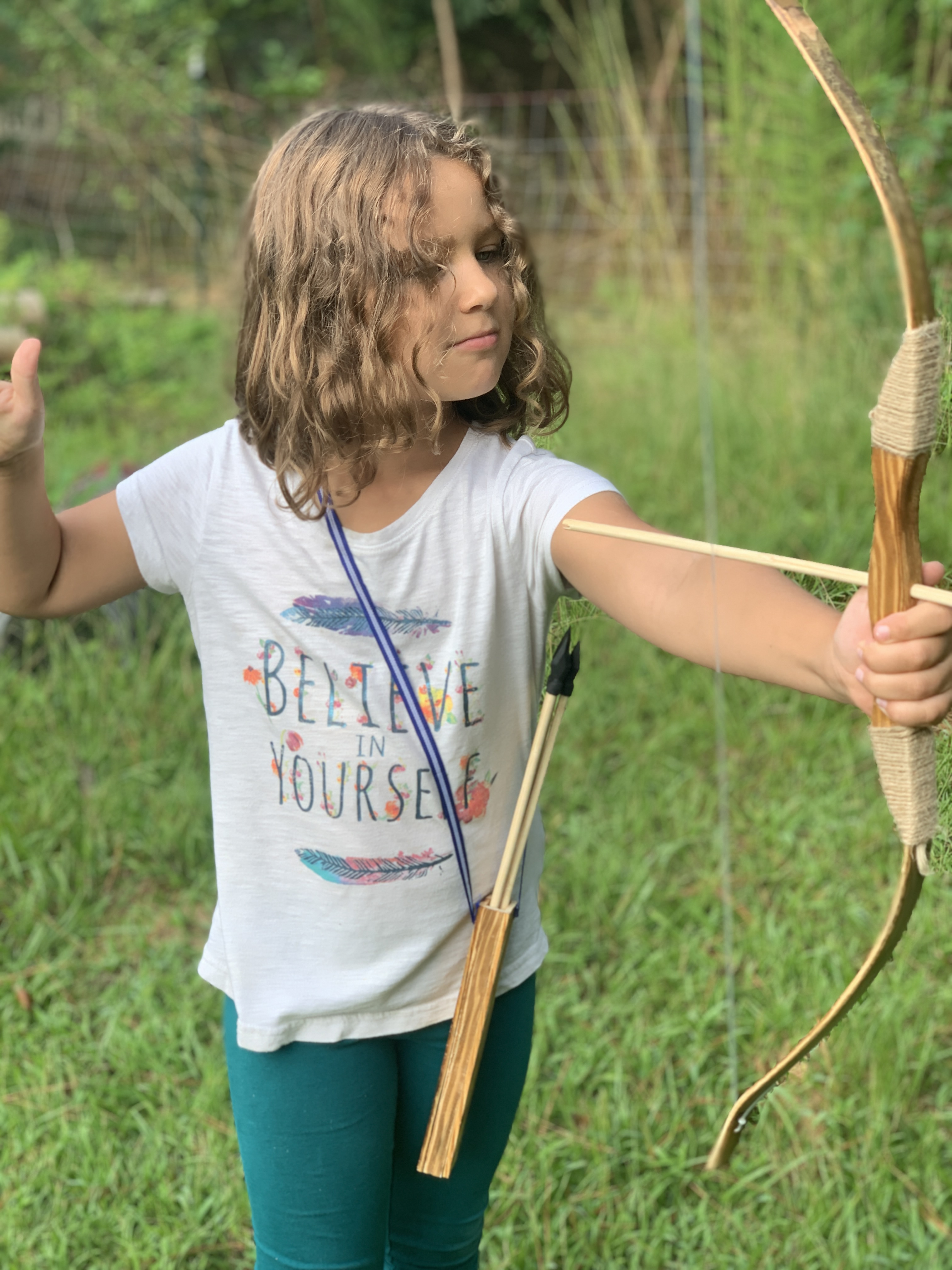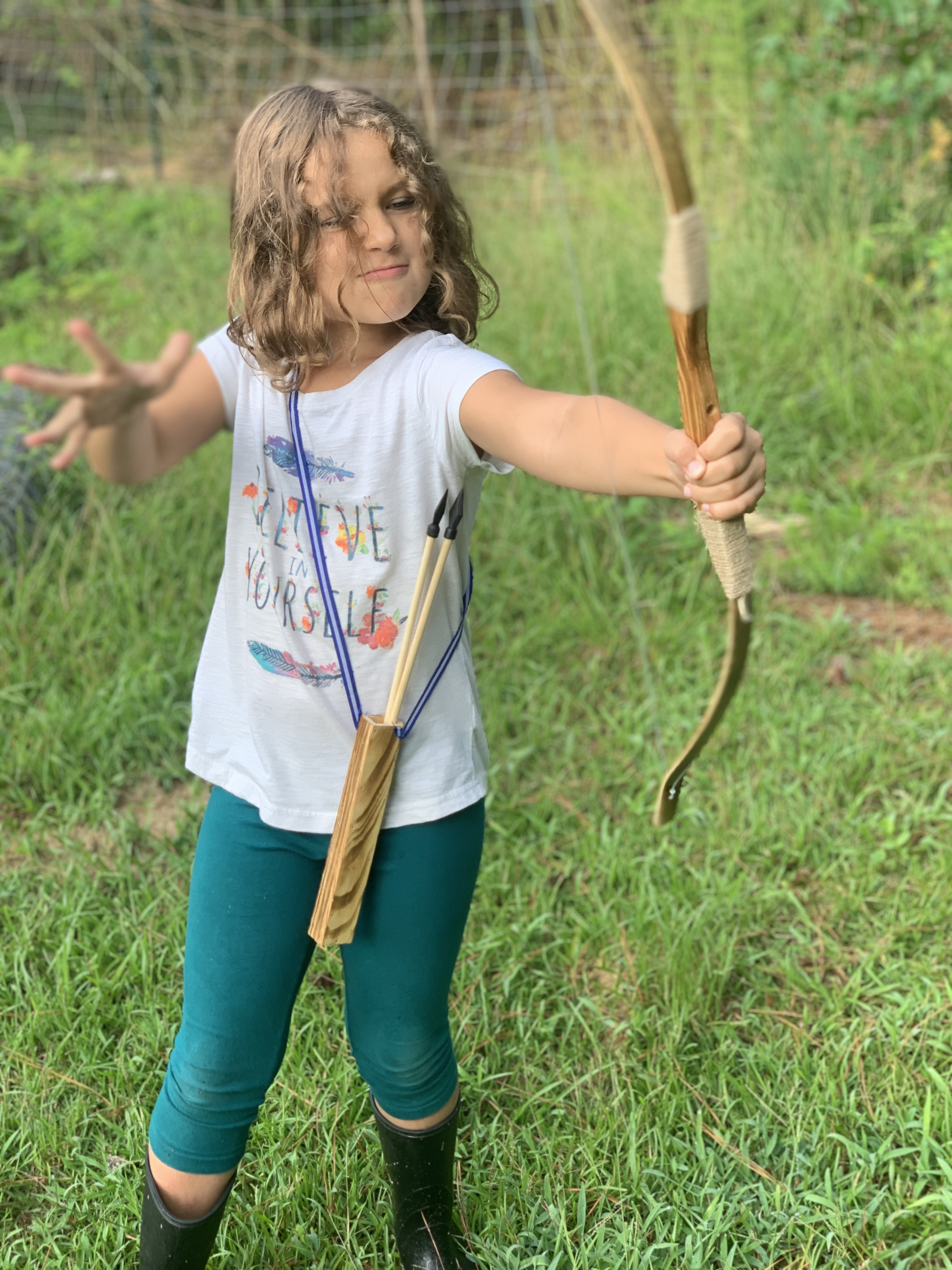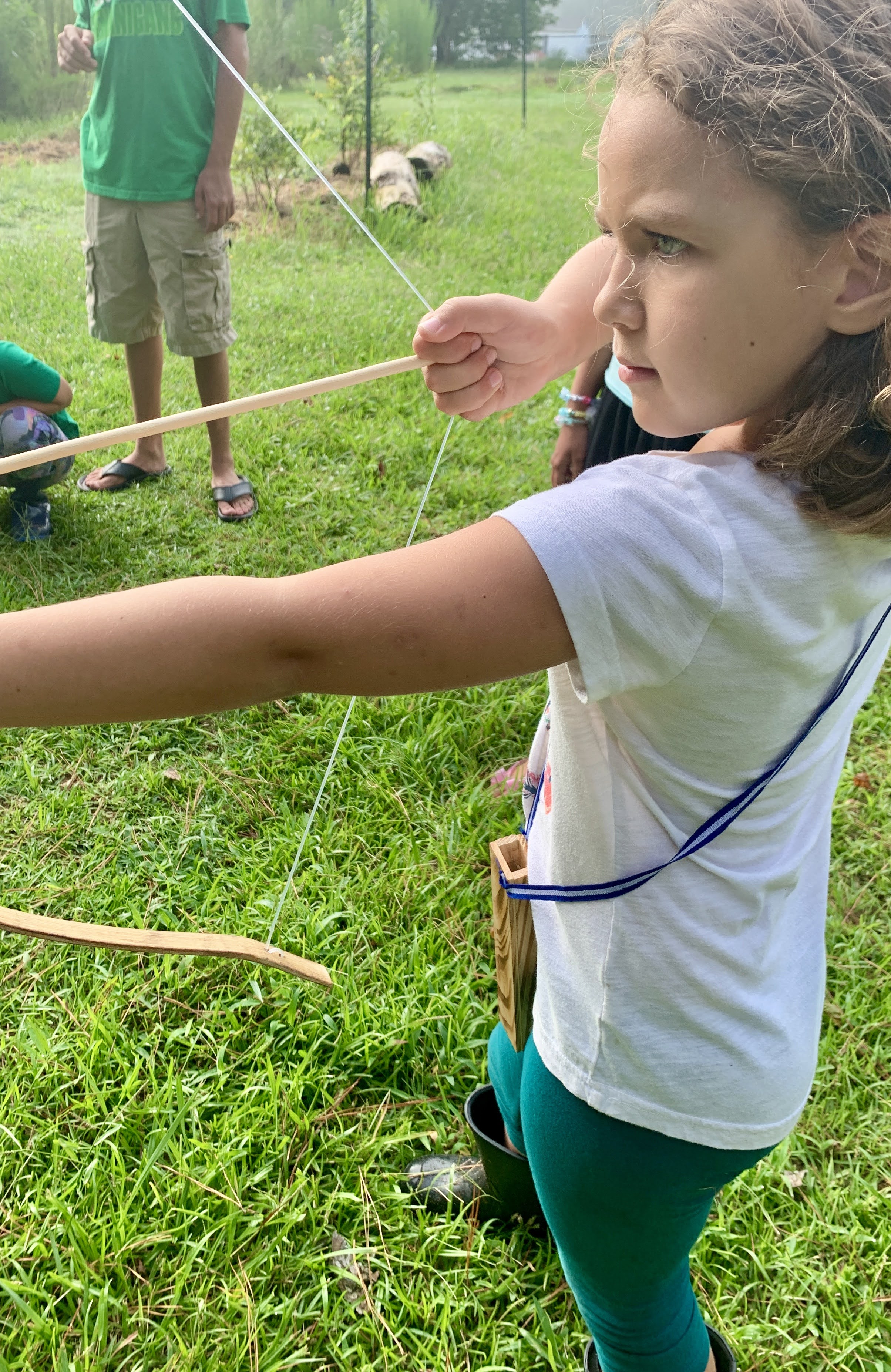 This was the big present that she was waiting for…a real wooden bow with rubber tipped arrows that she could shoot all by herself. My dad noted how appropriate her green leggings were as an outfit choice, a fact she hadn't even noticed. When I told her, it was like the heavens opened up and she has been happily playing "Robin Hood and Maid Marion's Daughter" ever since.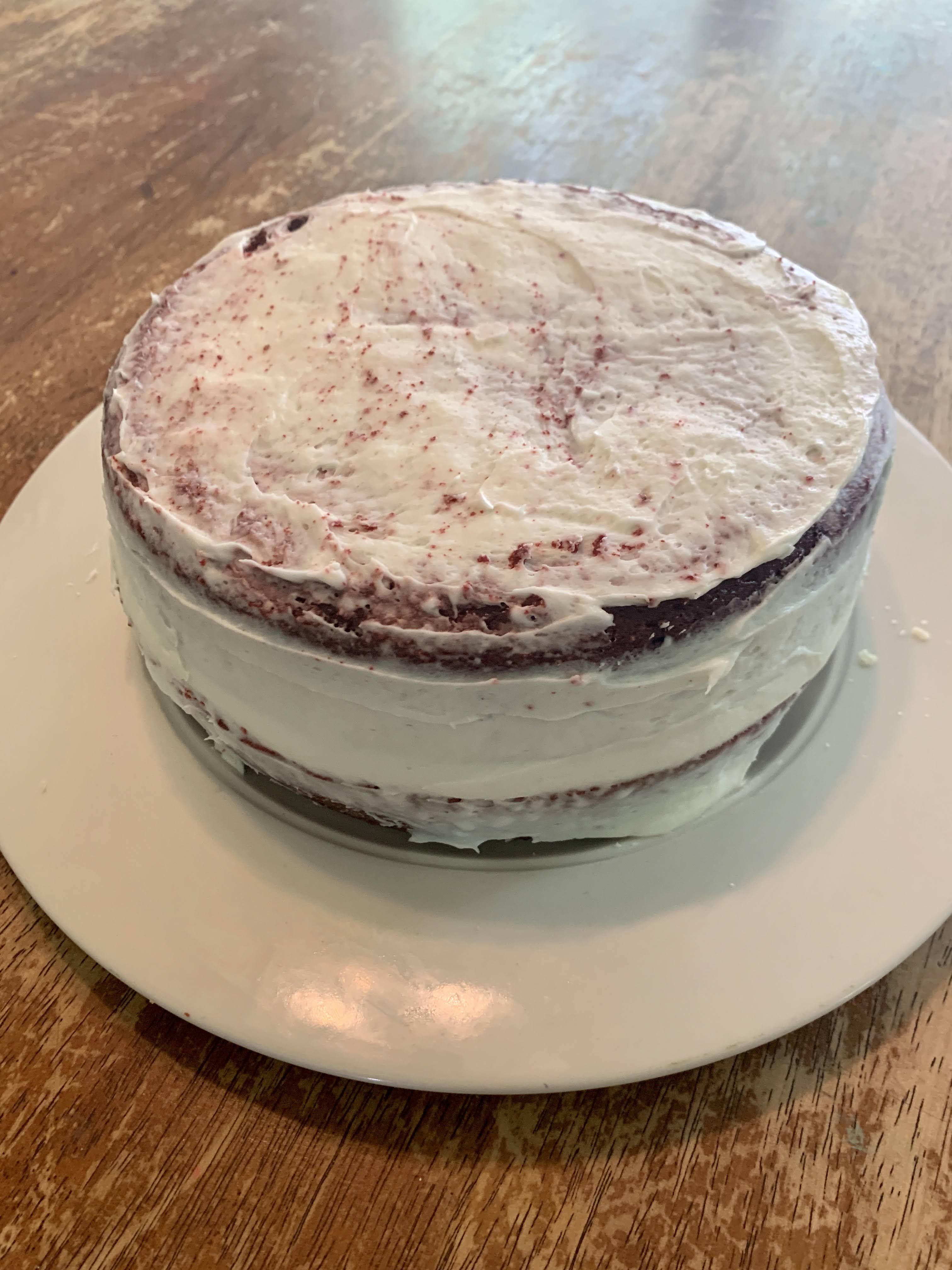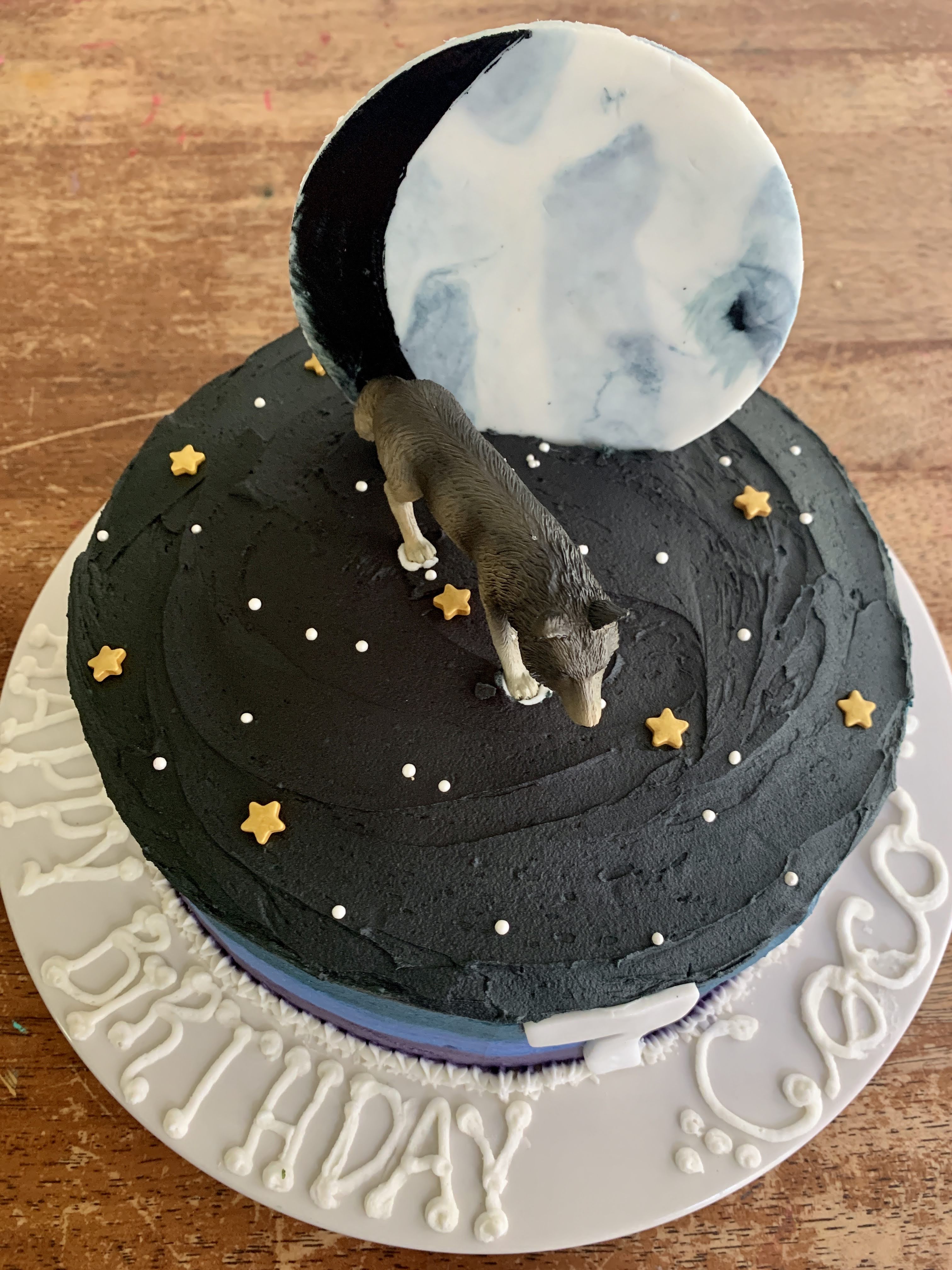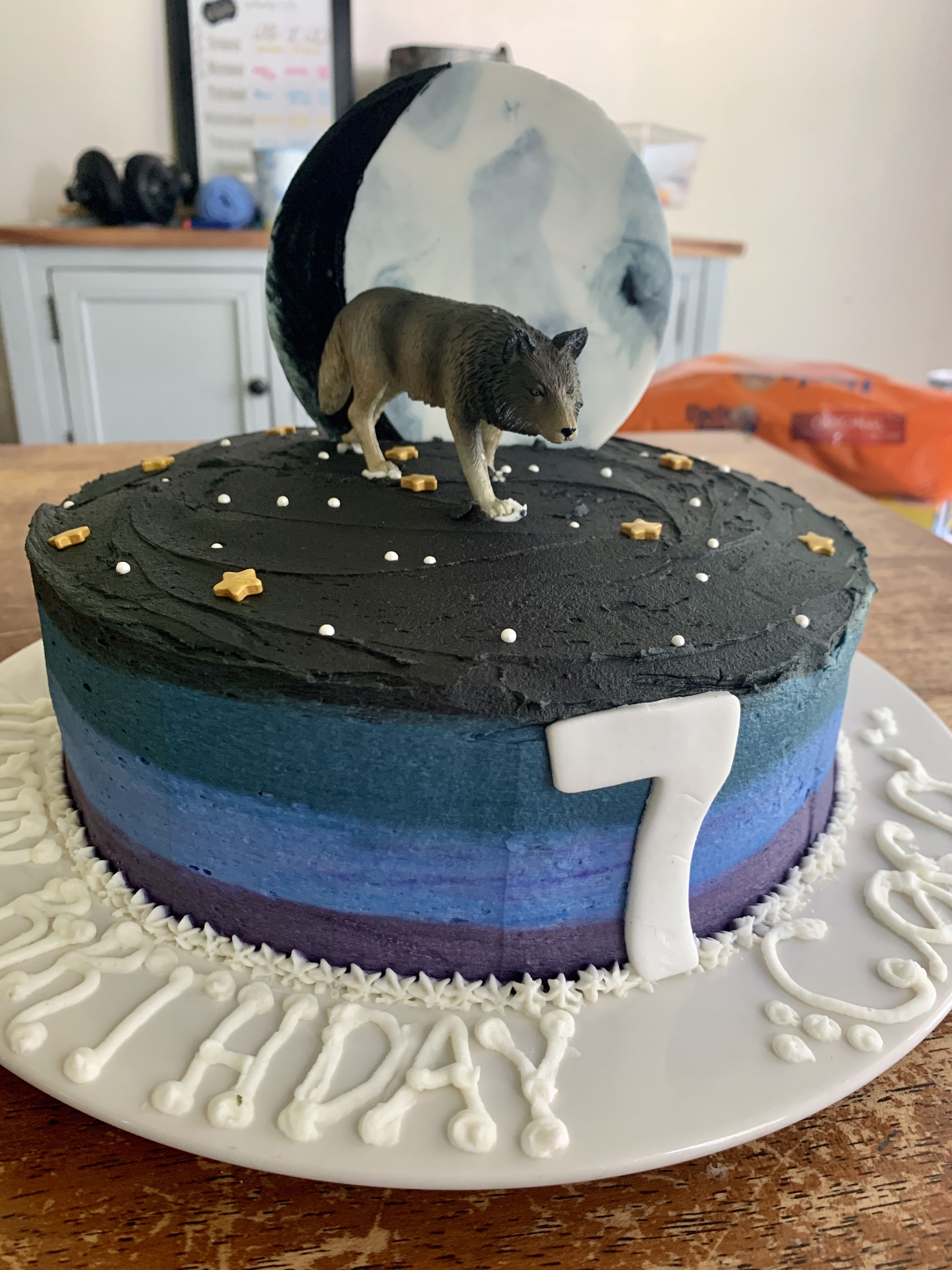 Here is more or less exactly what is going on with her cake choice:
"This is a natural born werewolf. That means that both of her parents are werewolves and she can change at will instead of having to wait for a full moon. She prefers her wolf form but does become human sometimes, especially to hang out with her best friend, a werebear. Oh and her name is Jewel." - Corra
We have successfully passed along the story telling gene to all of our female offspring. +6 to Back-story Creation Skill.
Red Velvet cake (from a box because I just don't want to mess with that much red food coloring), cream cheese frosting filling and American buttercream because I just wasn't up to dealing with another failed batch of Swiss Meringue buttercream. The ombre effect didn't work the way that I wanted, but birthday girl was thrilled. My little sous chef squad did a great job with the stars.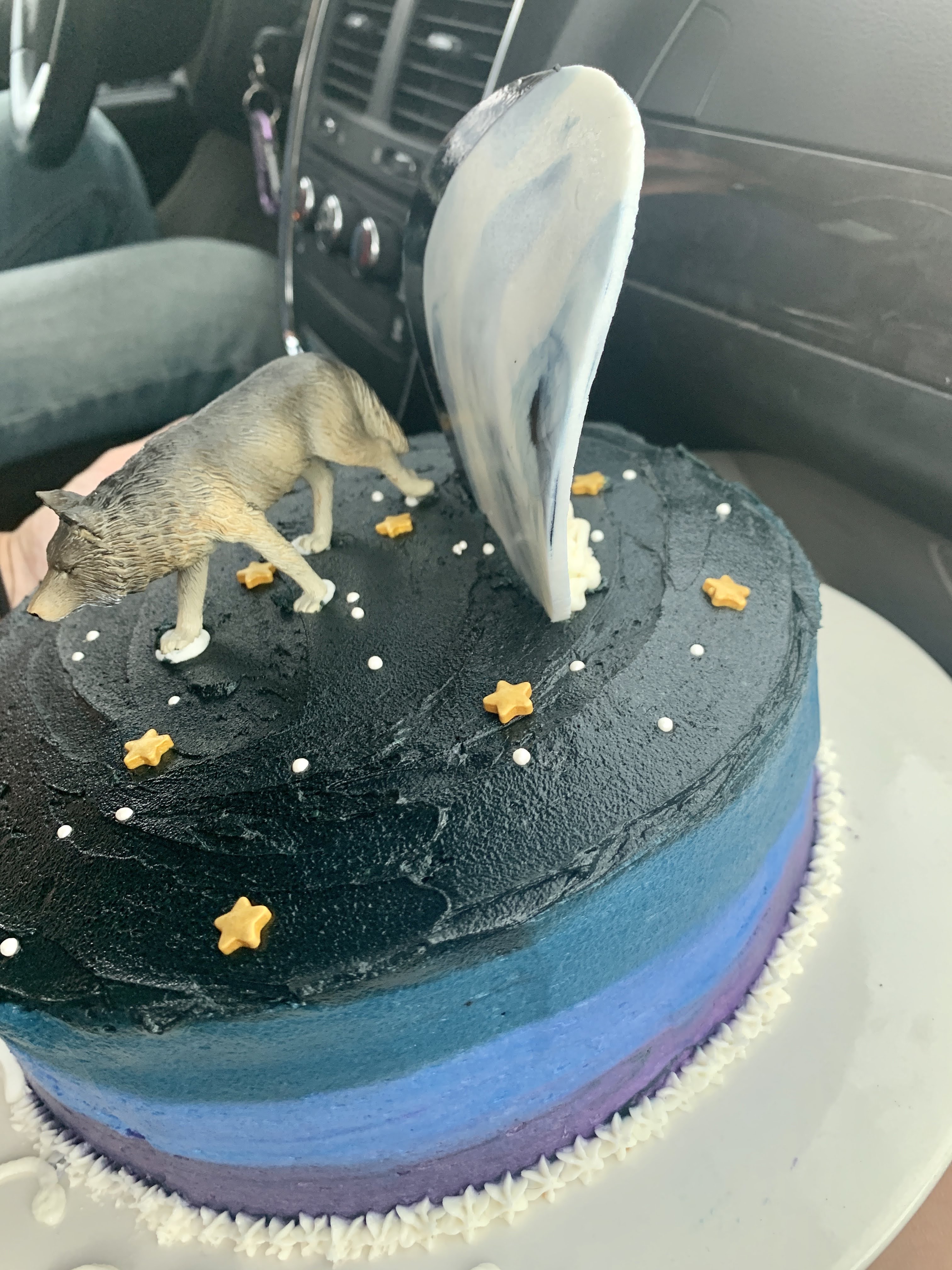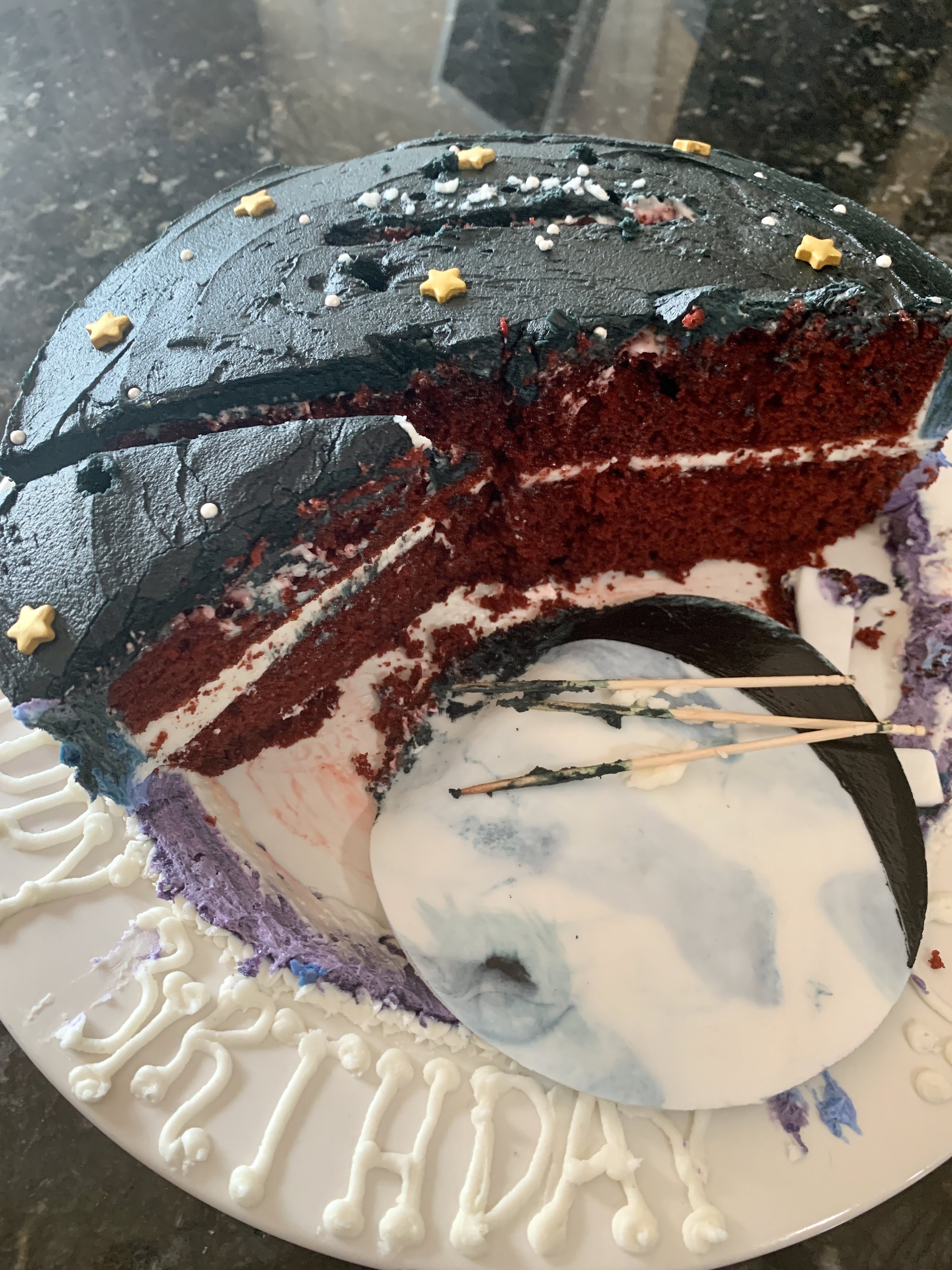 Now, this post happened a bit backward. Her family dinner at Grandma's happened the Sunday before her birthday. That was were we had the cake and this picture is the early stages of the melting that happened on the drive from our house to dinner. By the time we got there, the moon was lying down completely over the side and Jewel had fallen over. Luckily pictures had already been taken so it didn't matter.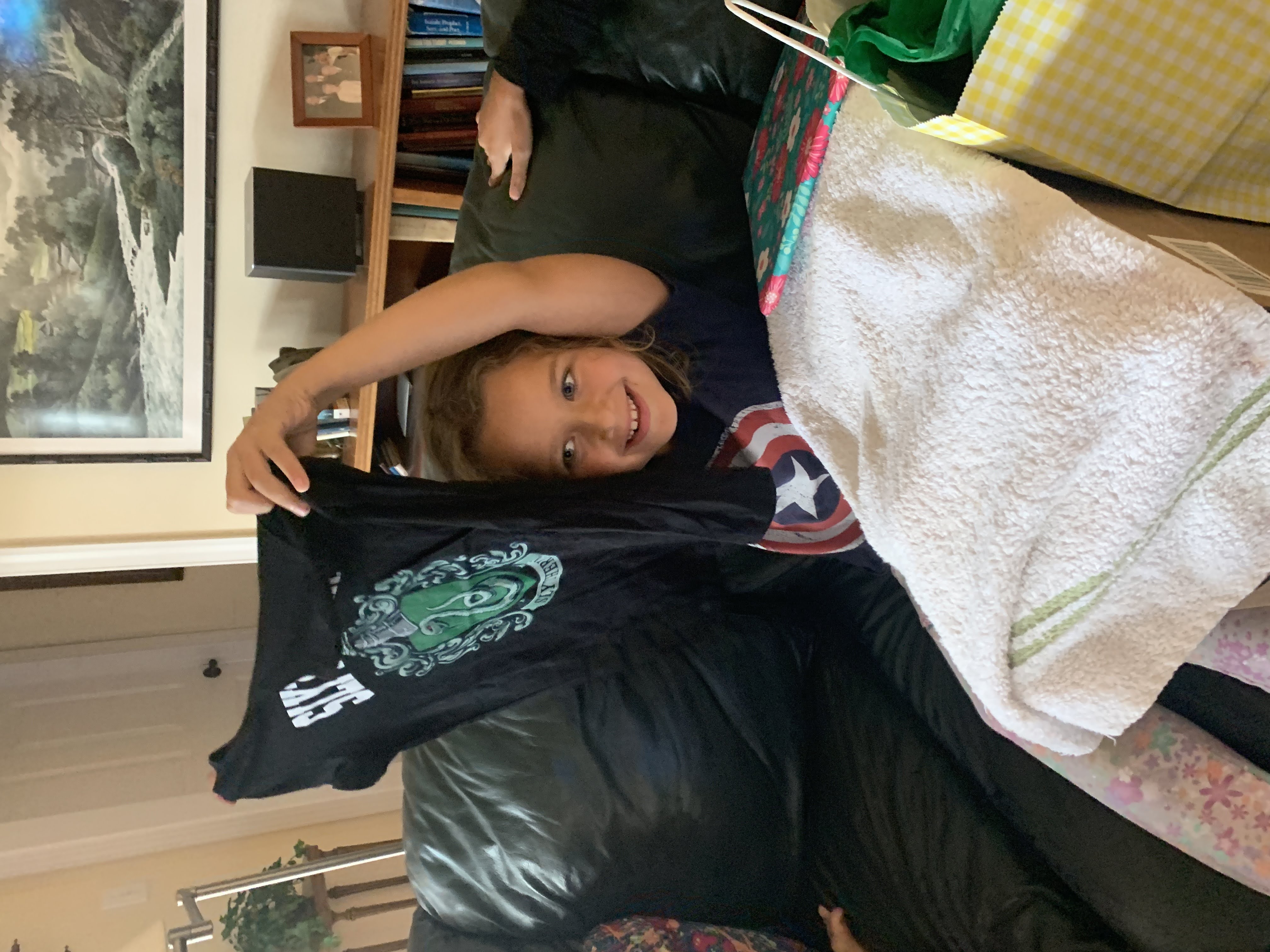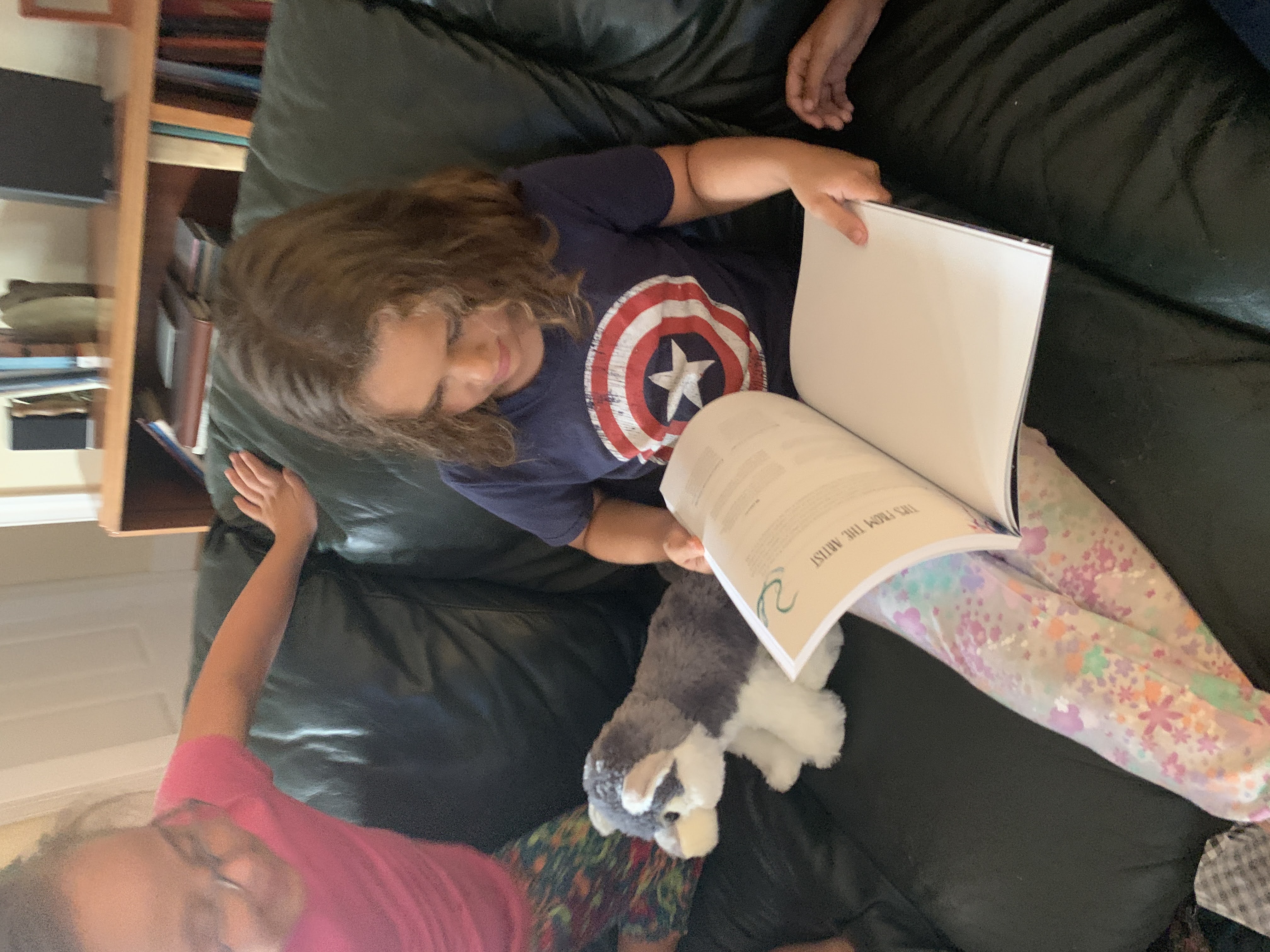 Slytherin t-shirt to wear to Harry Potter World in 3 weeks and a ton of wolf stuff, because koalas are out and wolves are in.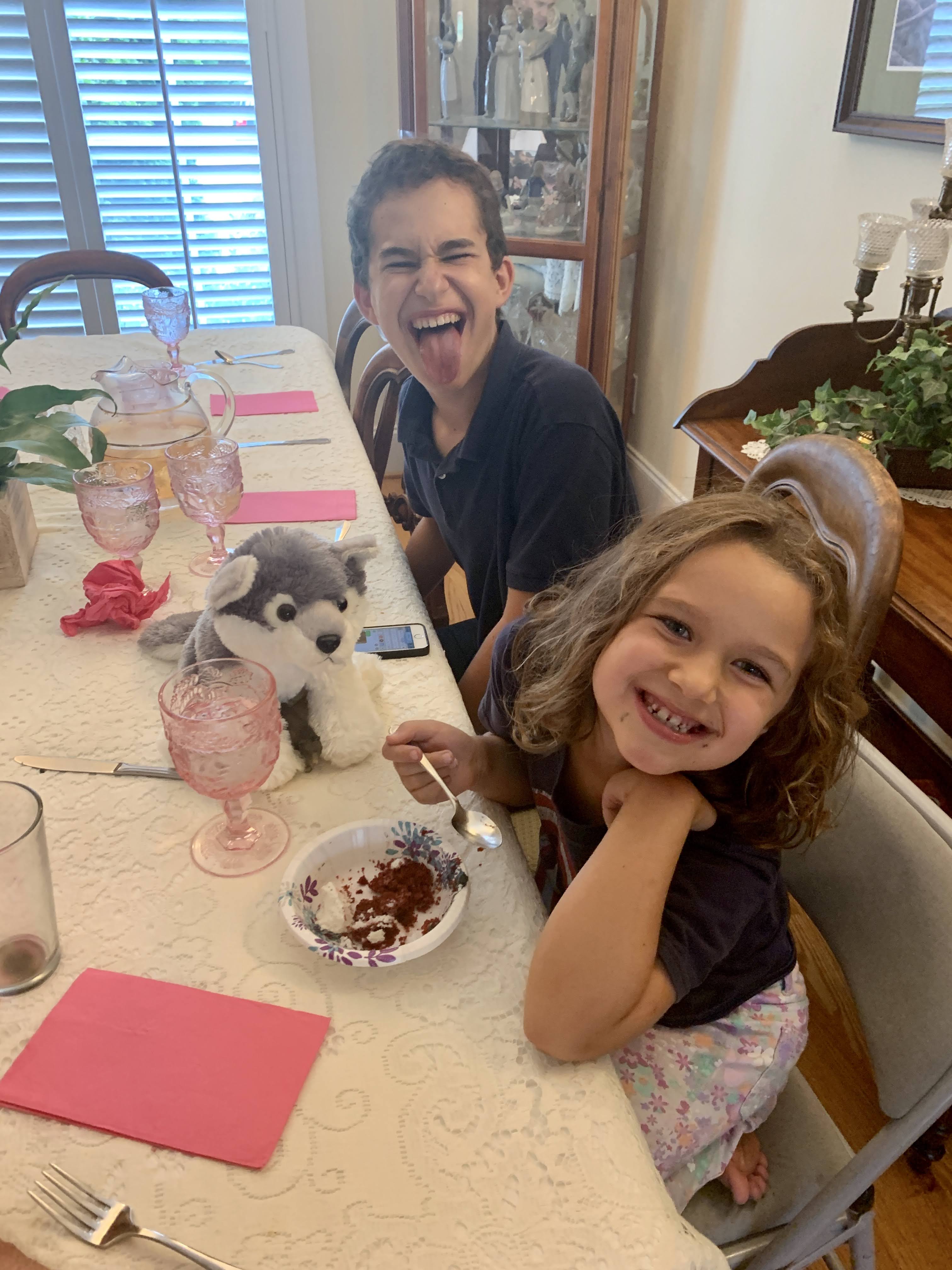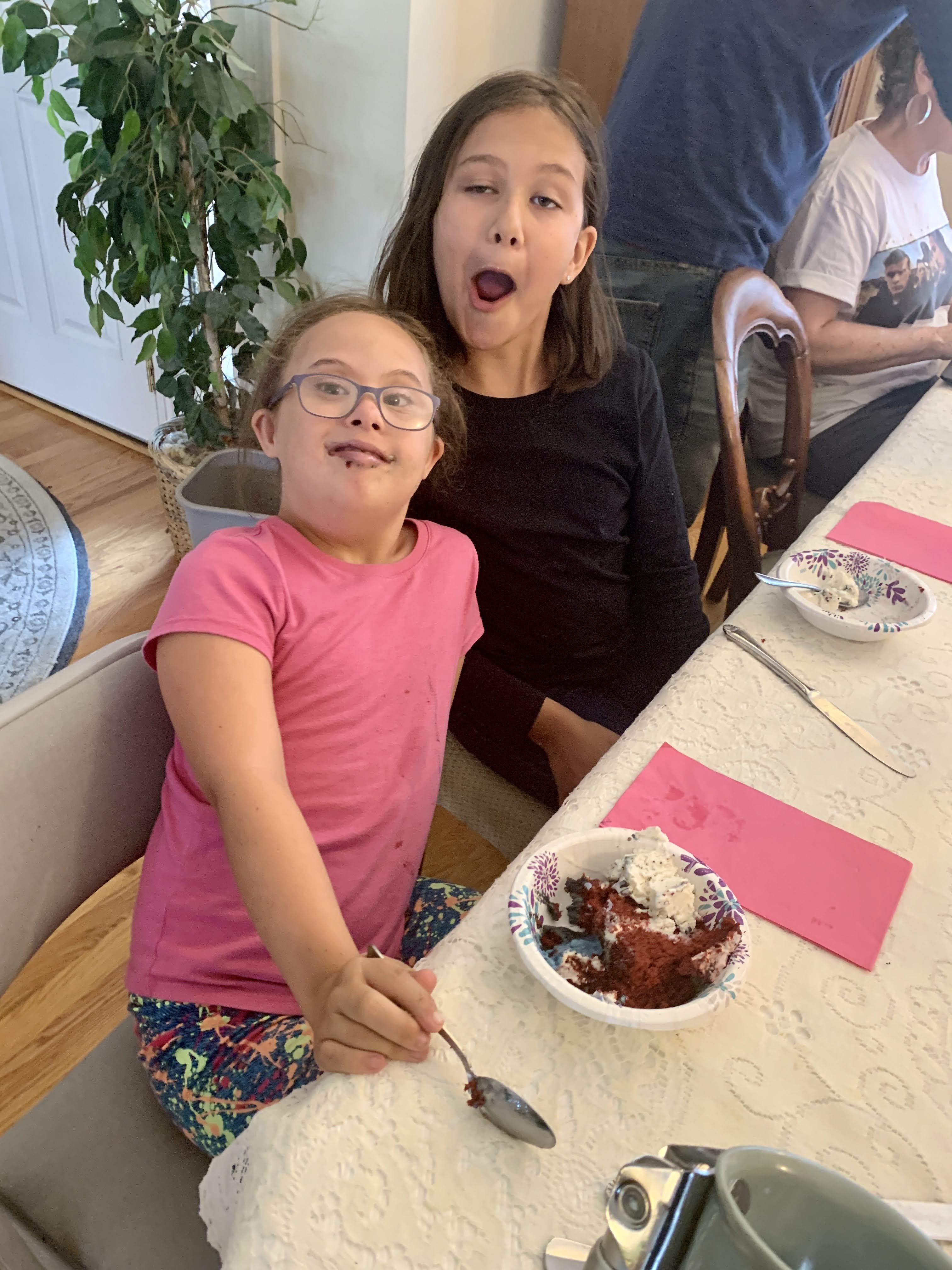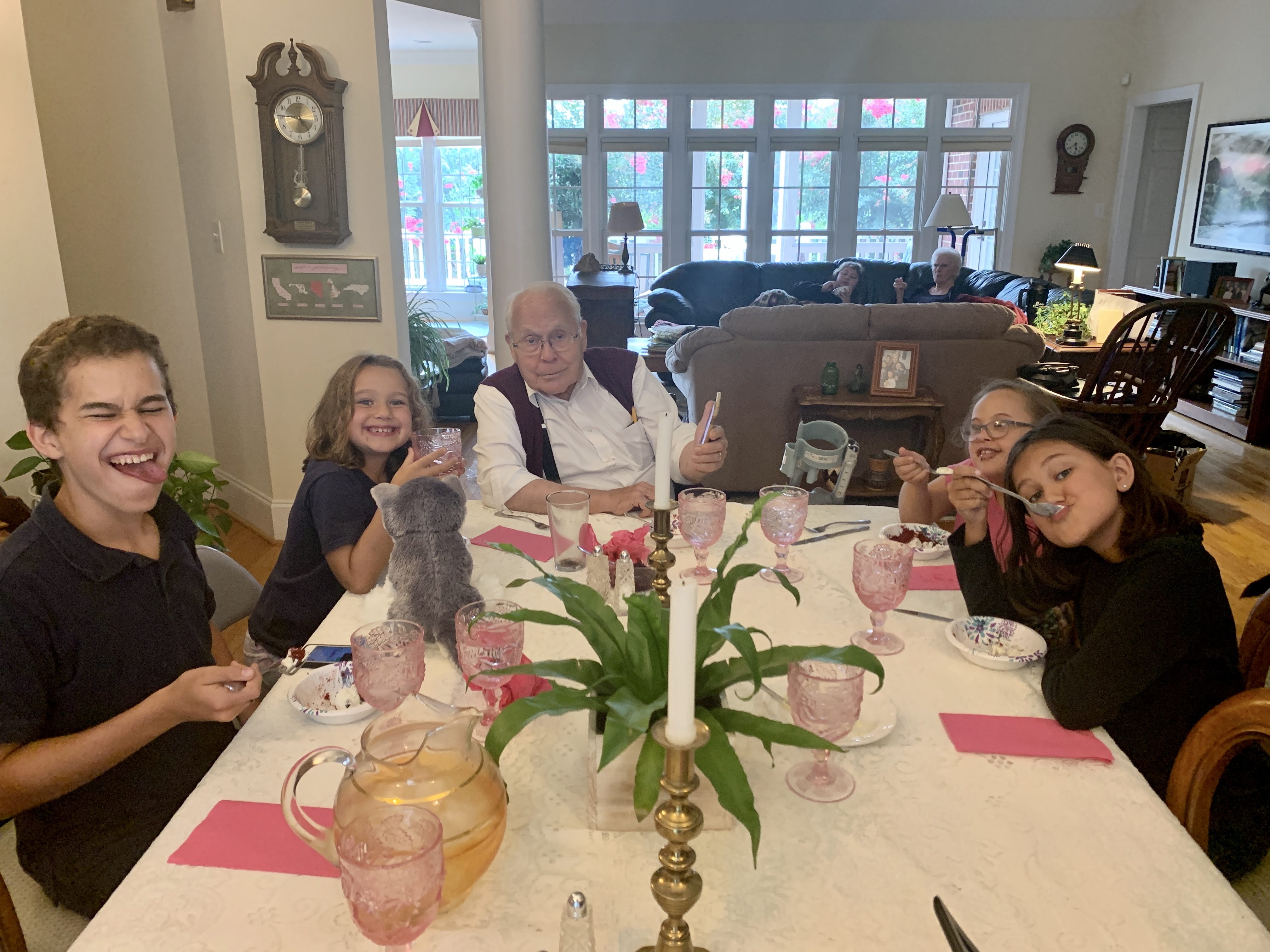 This girl is all drama all the time. Sometimes it's "you are really in tears over what now?" drama. Sometimes it's "Epic superhero poses are for every day life too" drama. Sometimes it's "She's not too old to not need snuggling and reading time and would I sing her the nightmare song so she can go back to sleep" drama. That's my favorite kind. She's my favorite Coco Bean.