It's my birthday today. That means I can name this blog post whatever I want to. It also means that Neil can totally laugh at the name of this blog post and there isn't much I can do about it. But I digress. Today I'm almost as old as my mom…at least how old she is in my head. For some reason, she is 36 to me. She isn't actually, but that is the age I automatically assign to her. So I have one year left until I'm as old as her. I really like my age and I'm pretty sure I'll never need to lie about it. Maybe it's because it's only barely starting to sink in that I'm a grown up. Neil and the kids got me a new iron (aside: I never iron clothes that anyone is going to wear. Like, ever. Not even white Sunday shirts for my men. But I use an iron all the time in sewing projects and my old one was atrocious) and I am so excited about this new iron! I think that makes me both a geek and a bona fide grown up. That's ok with me. My own skin feels good and I'm rocking the stack of different hats that I wear.
Here are a few birthday shenanigans, then on to the best part of my post.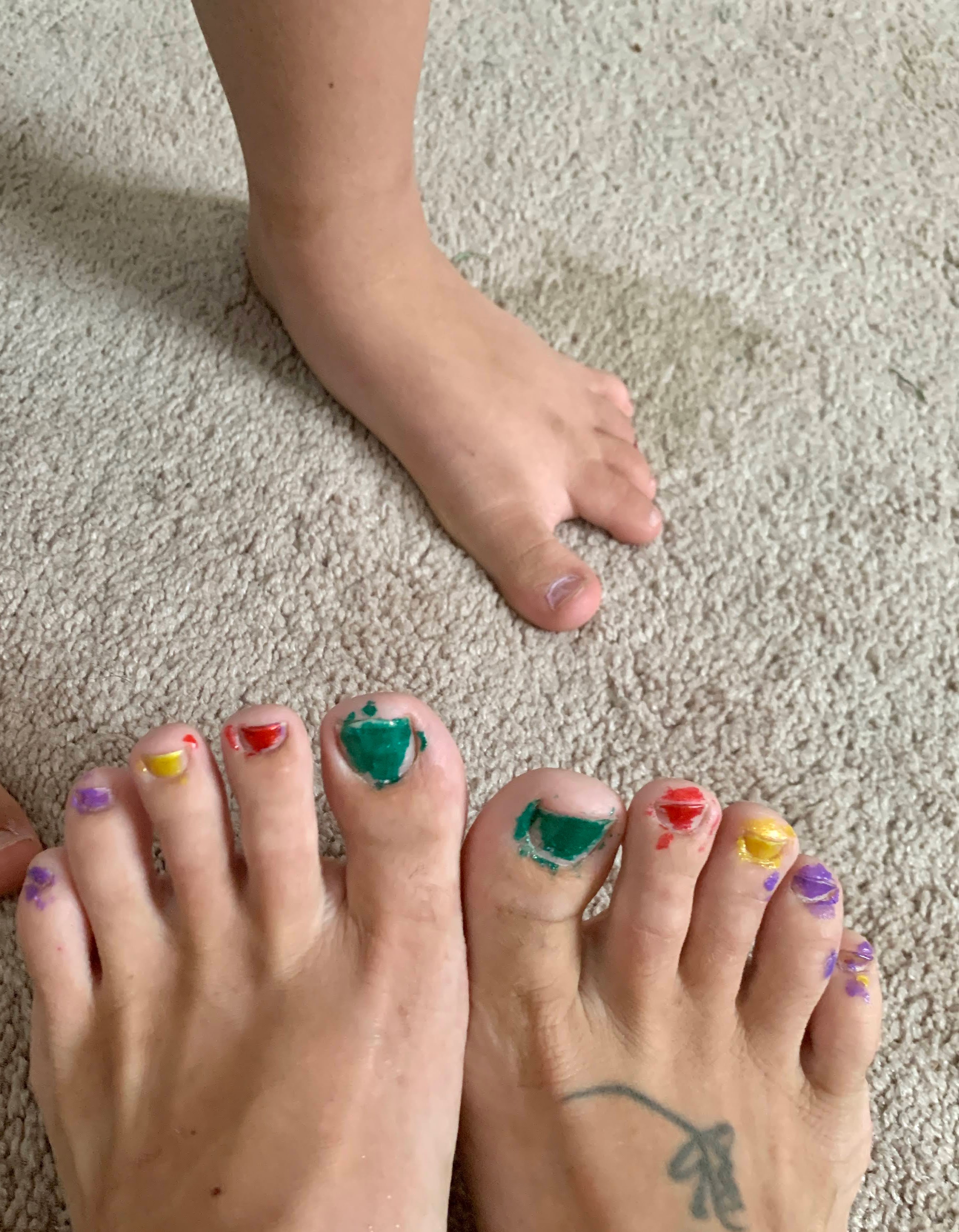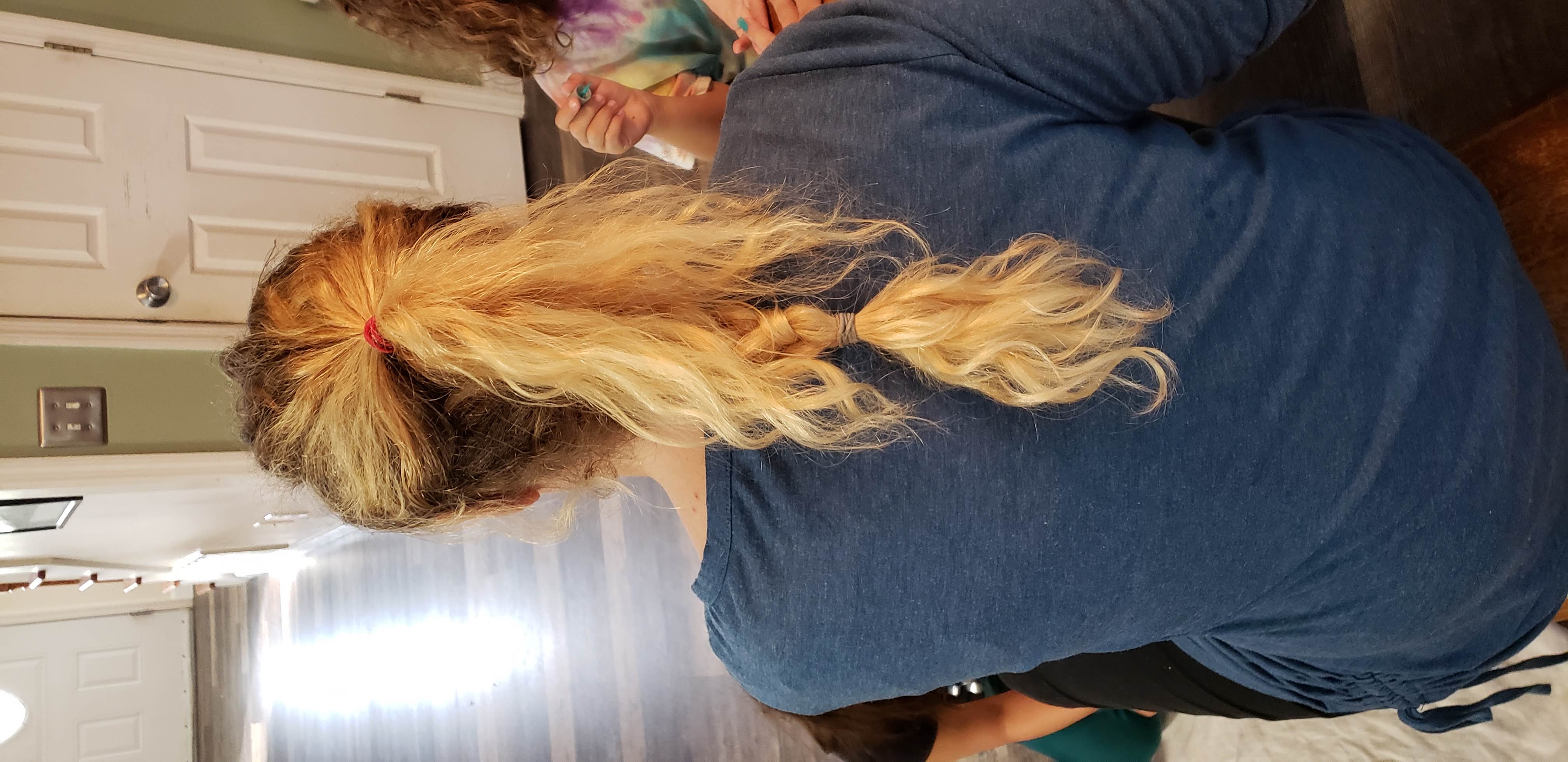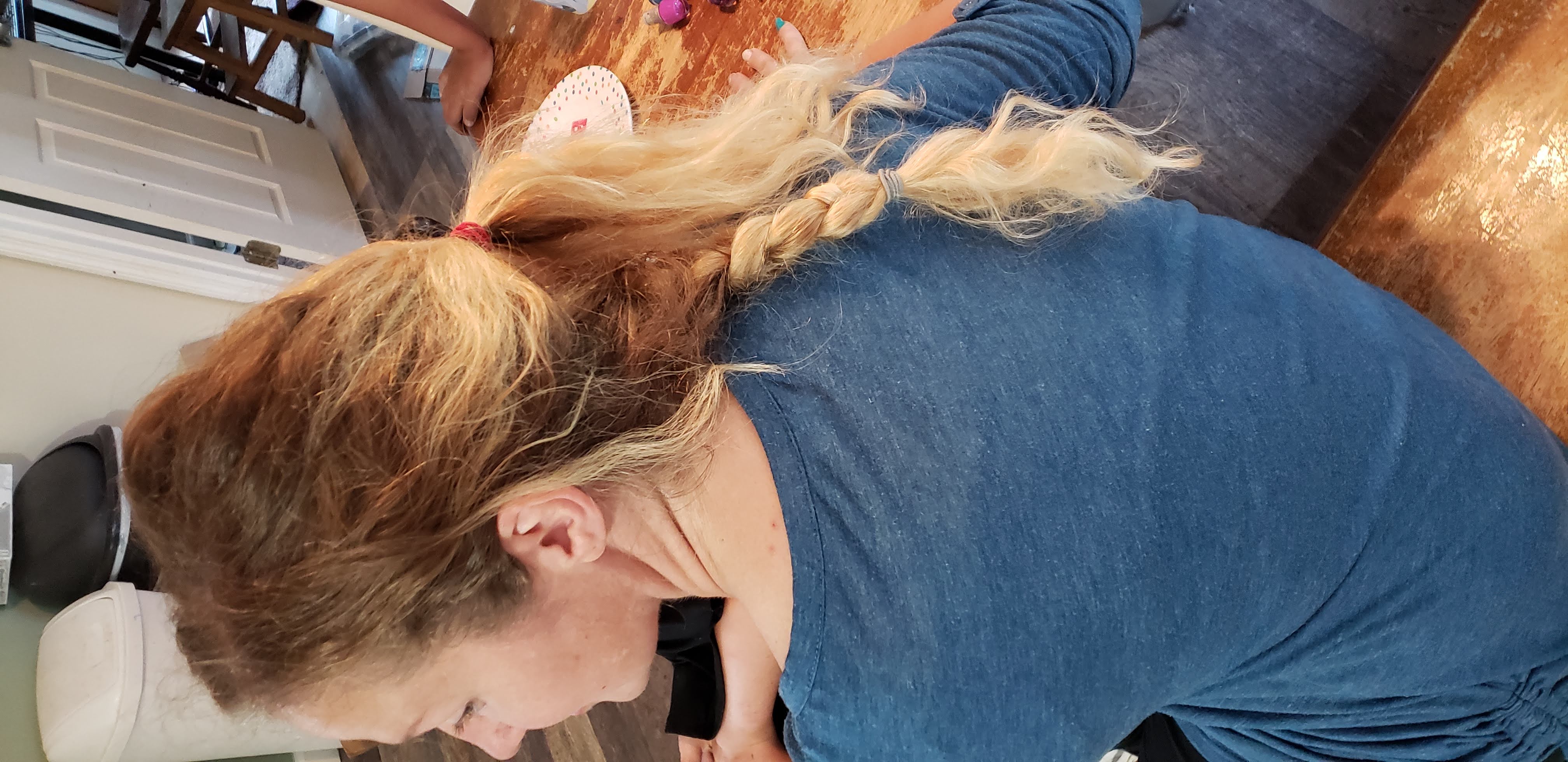 Having little girls guarantees that not an event occurs without me being properly beautified and glittered. Corra took my finger nails, Layna had the toes, and Naomi did my hair. Birthday look = fierce.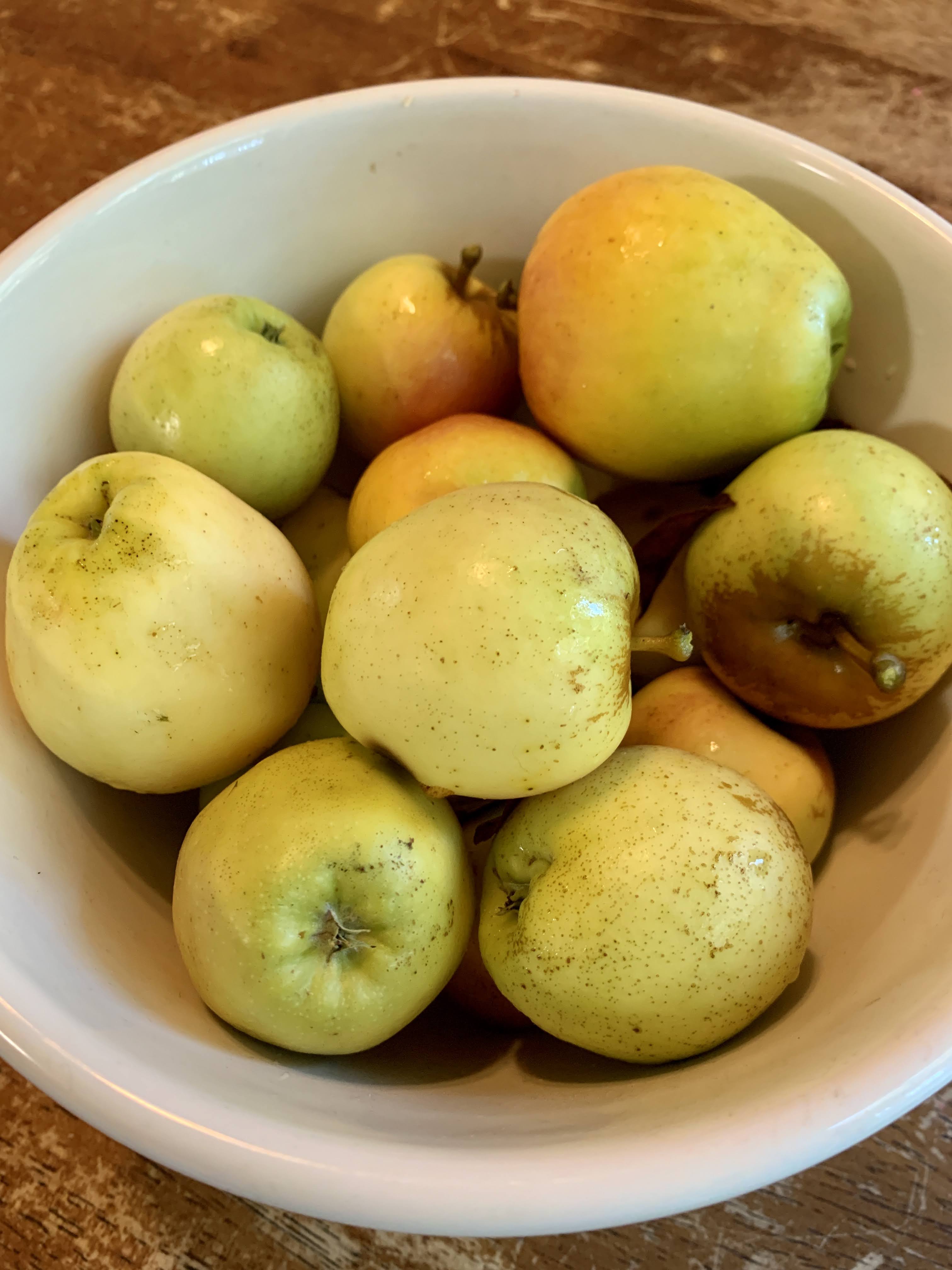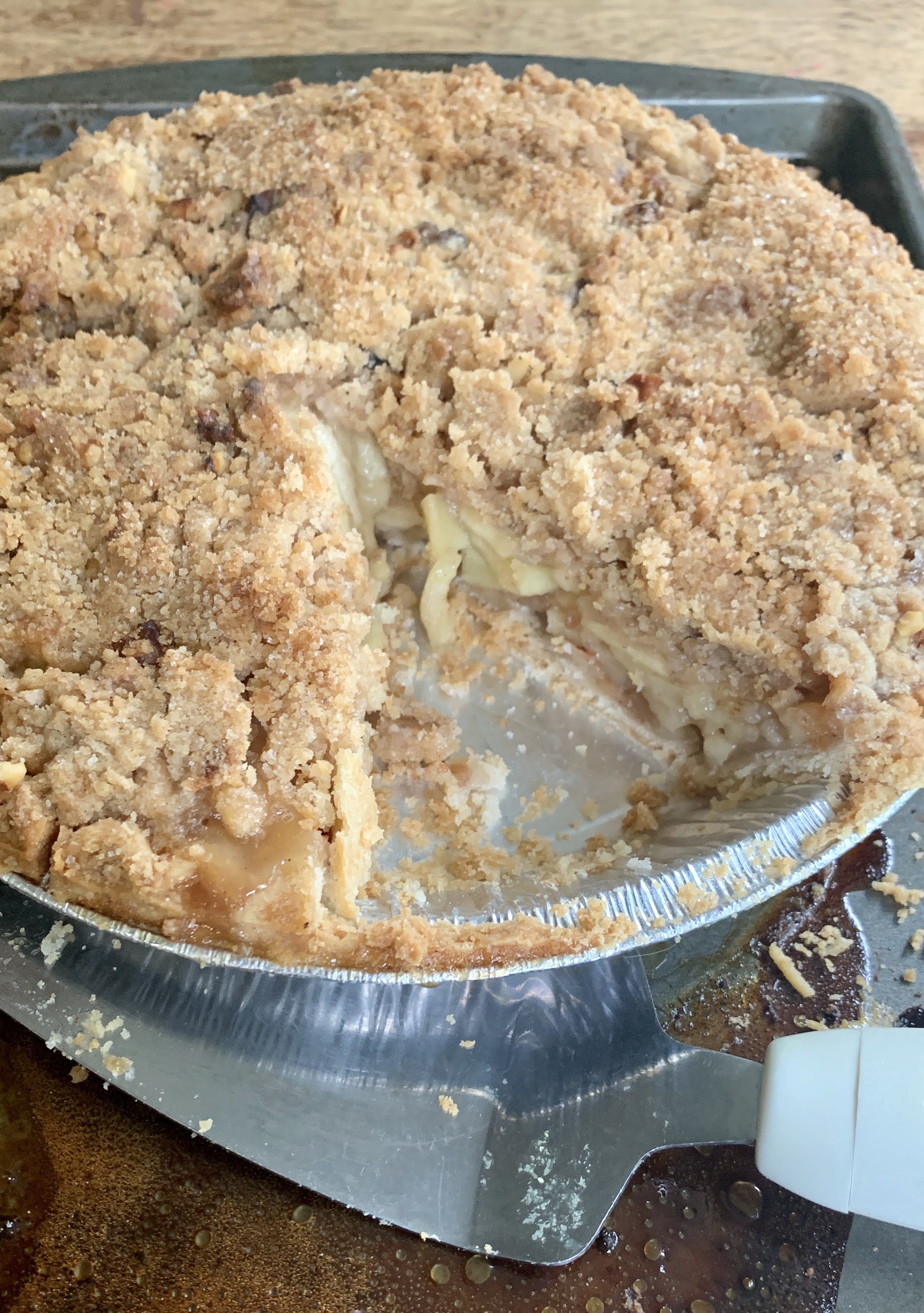 I'm a carnivore. Lately I only eat meat and eggs and occasionally pork rinds (however you classify those). I'm also an aspiring farmer who, for the first time ever, grew enough apples to actually matter. That my friends, takes some doing. So I made the best apple pie I've ever made, hands down, and loved every bite of the piece I had after my birthday rib-eye. Tomorrow I'm using the rest of the apples from our trees and some figs to make an apple fig crisp for a big family dinner. But speaking of figs…now on to the fun stuff.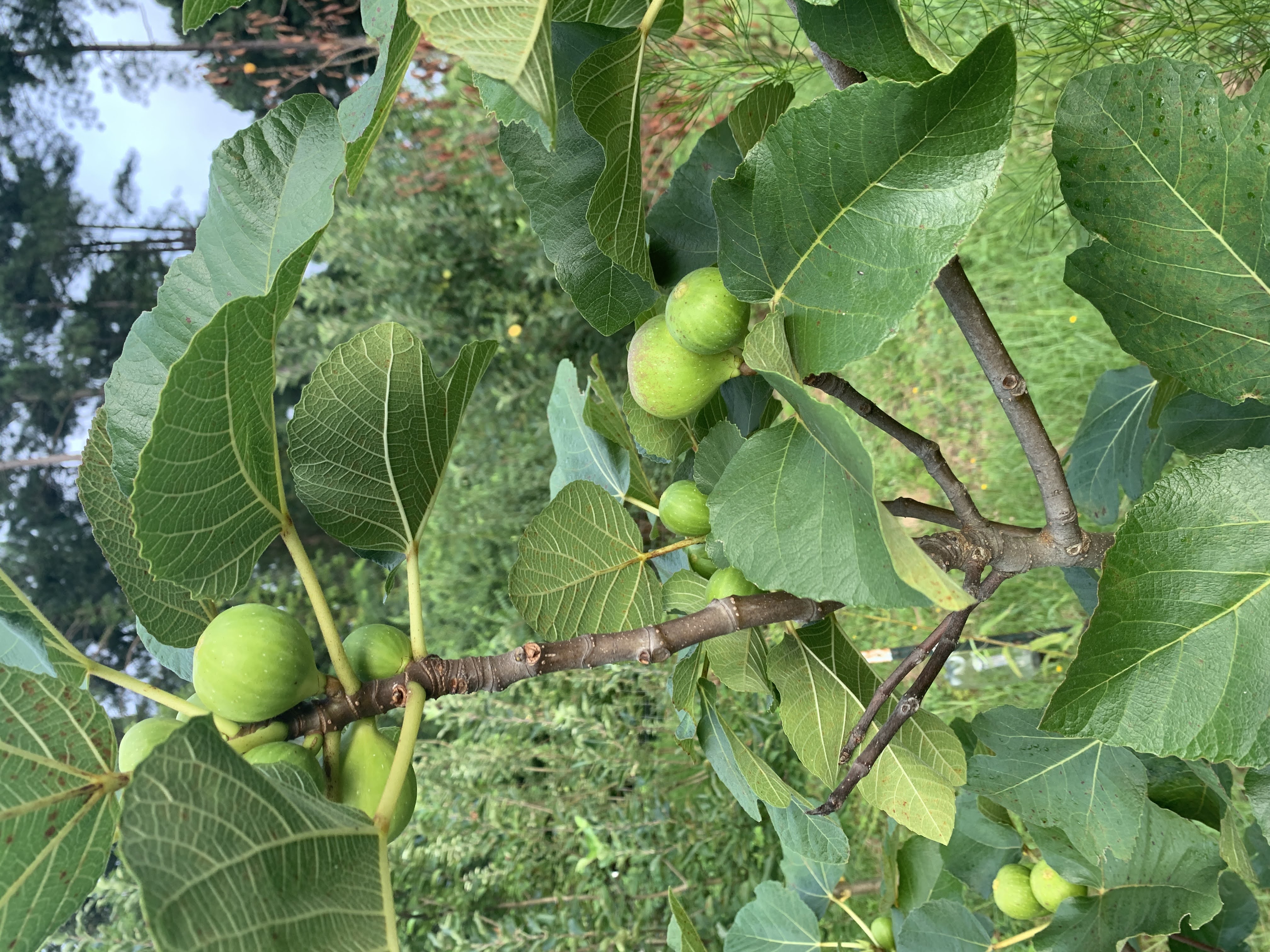 These are fig trees. They have only one known predator in our area…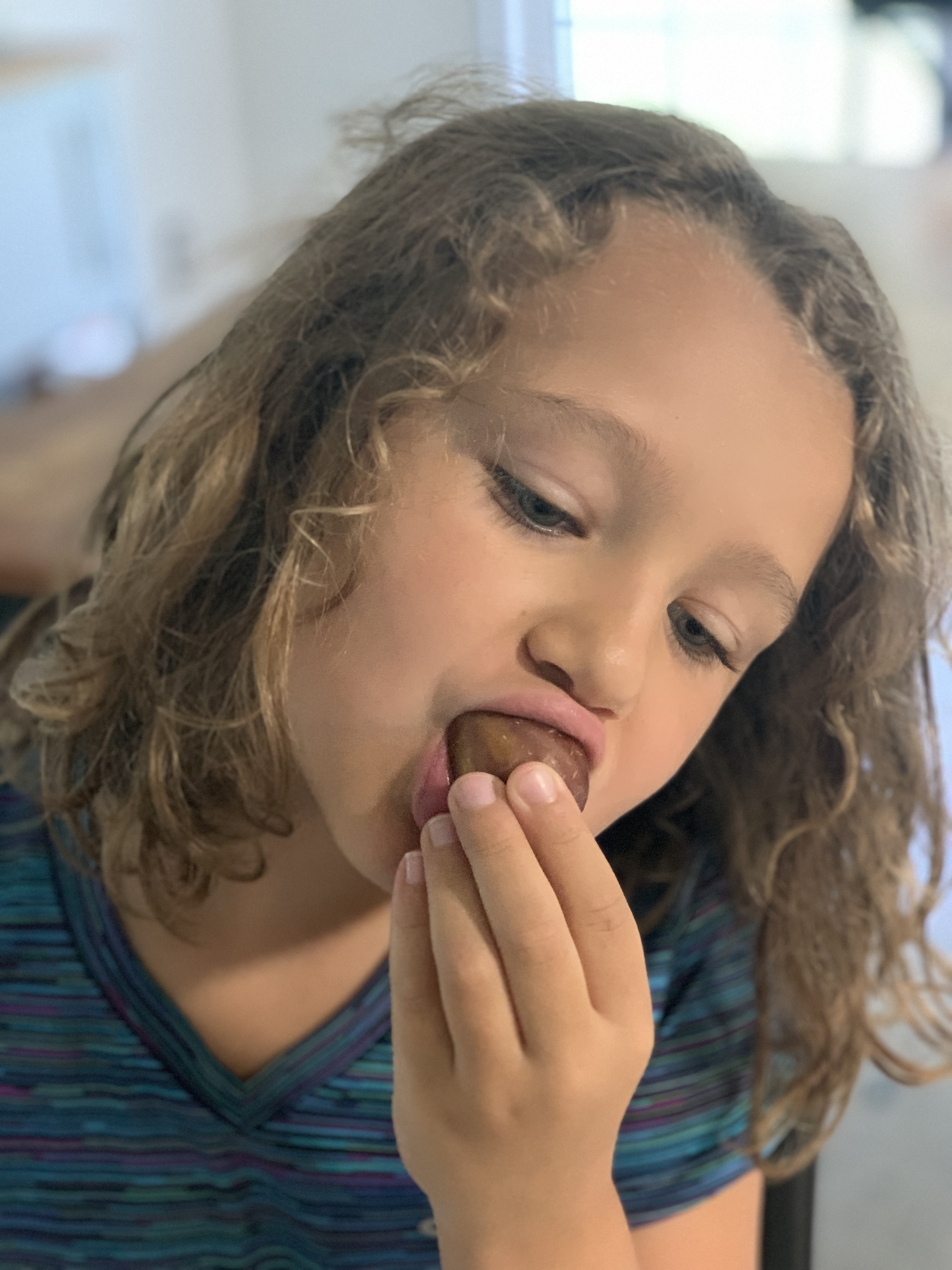 …the wild cocobo. She could probably eat her weight in figs everyday if left to pursue her natural instincts. However, this particular specimen has a very mean mother who limited her consumption until after sufficient amounts of jam could be made.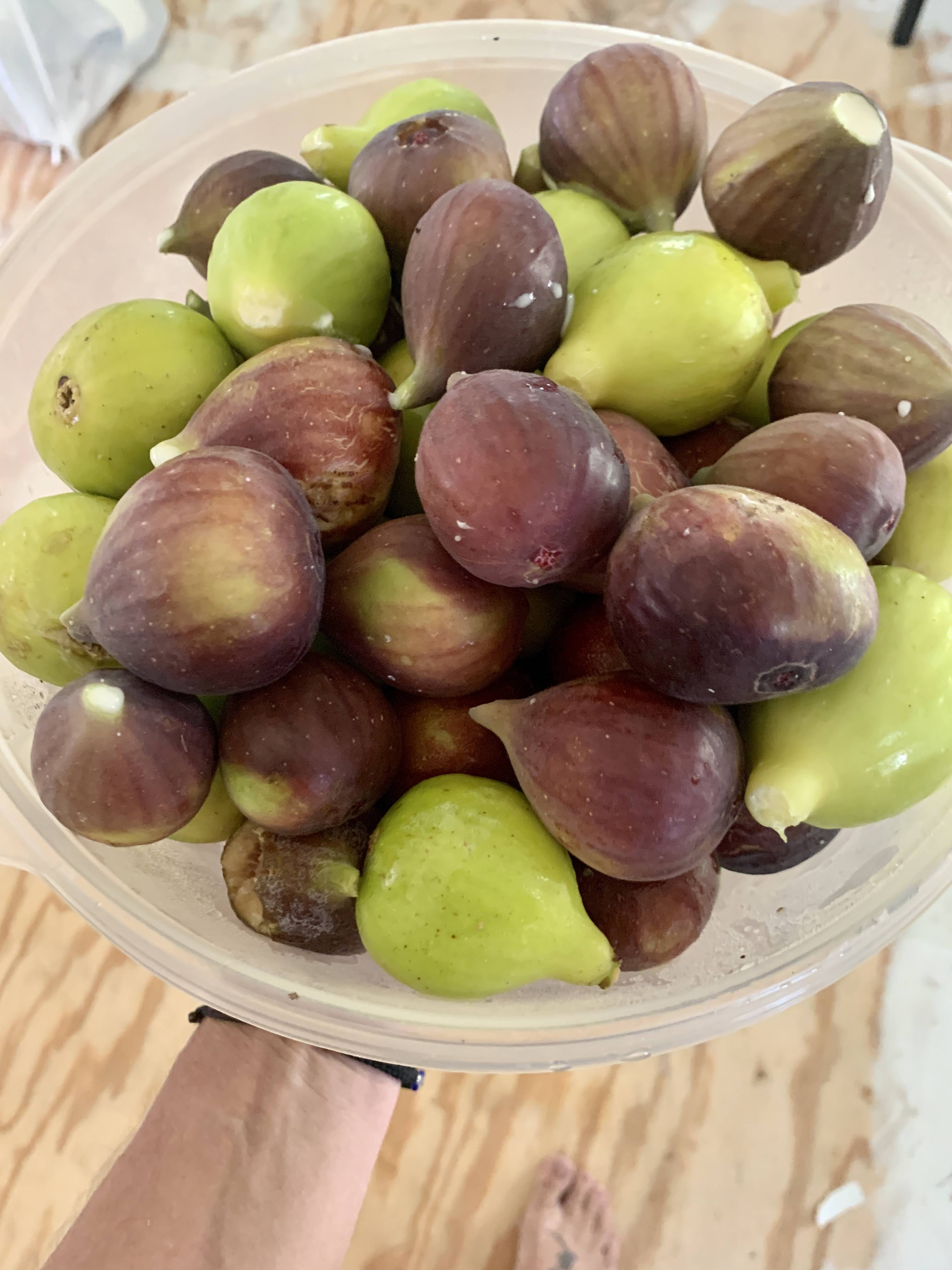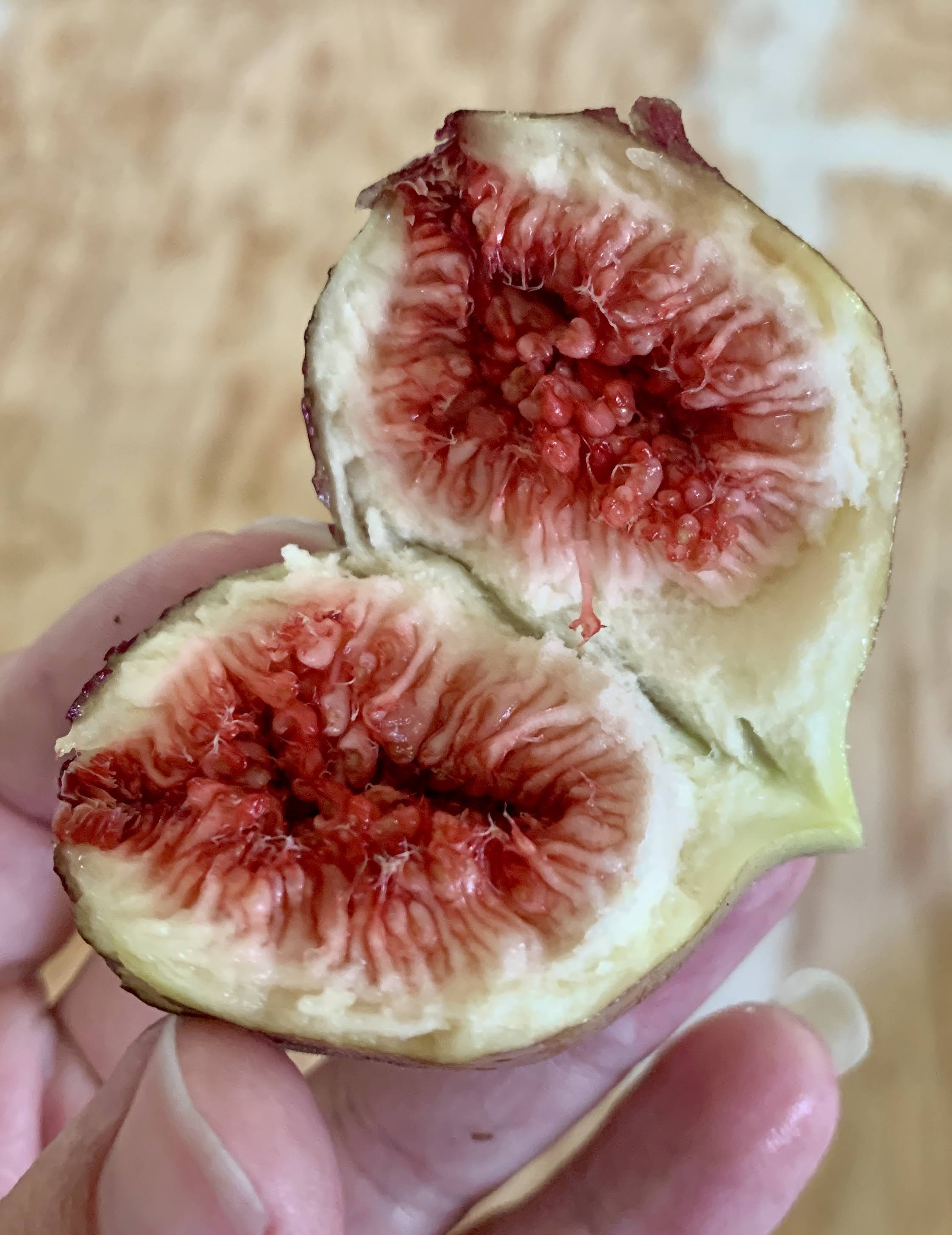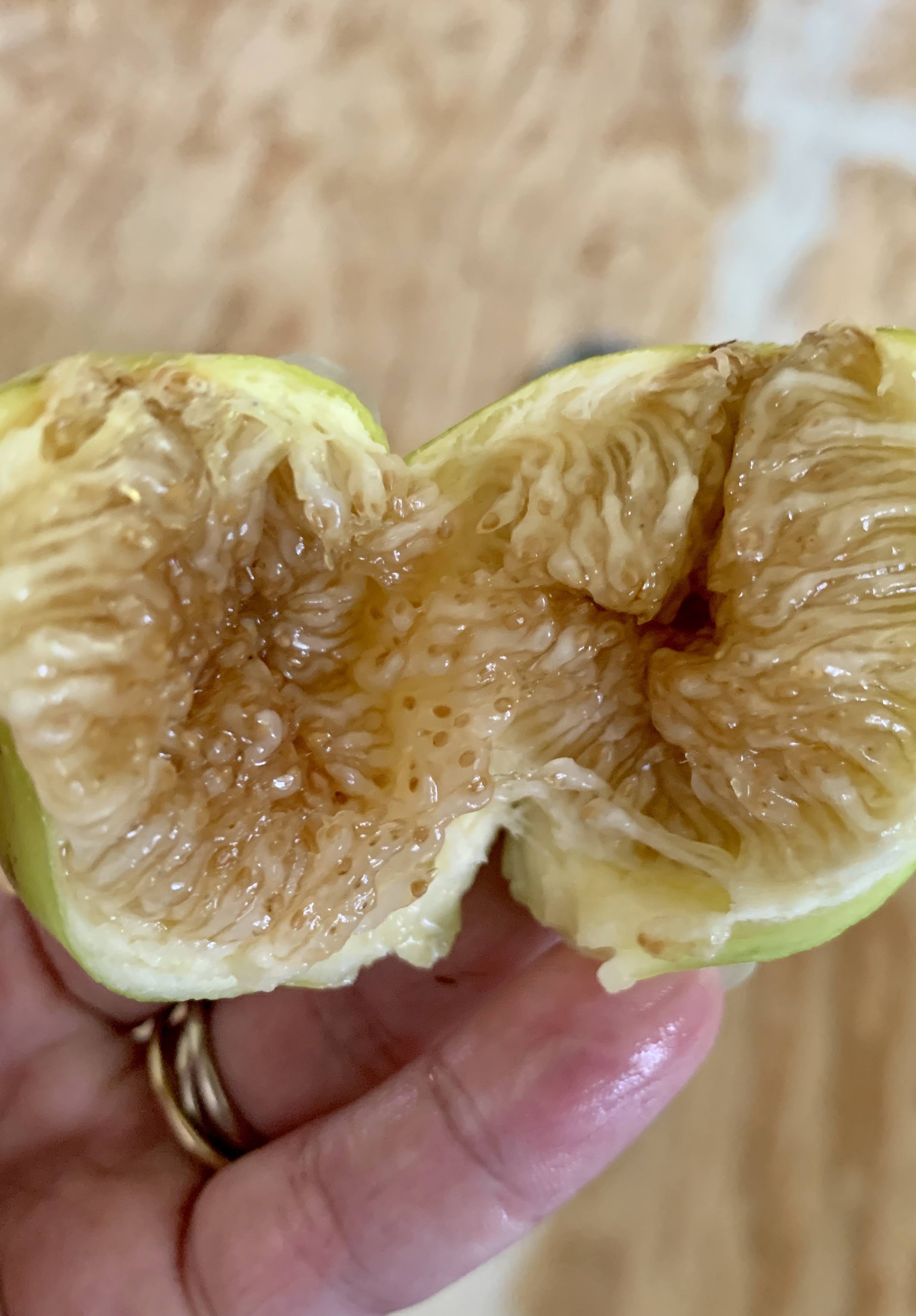 We have two fig trees, one that produces figs that are purple when ripe and the other green. They are both delicious and both produced like crazy this year for the first time.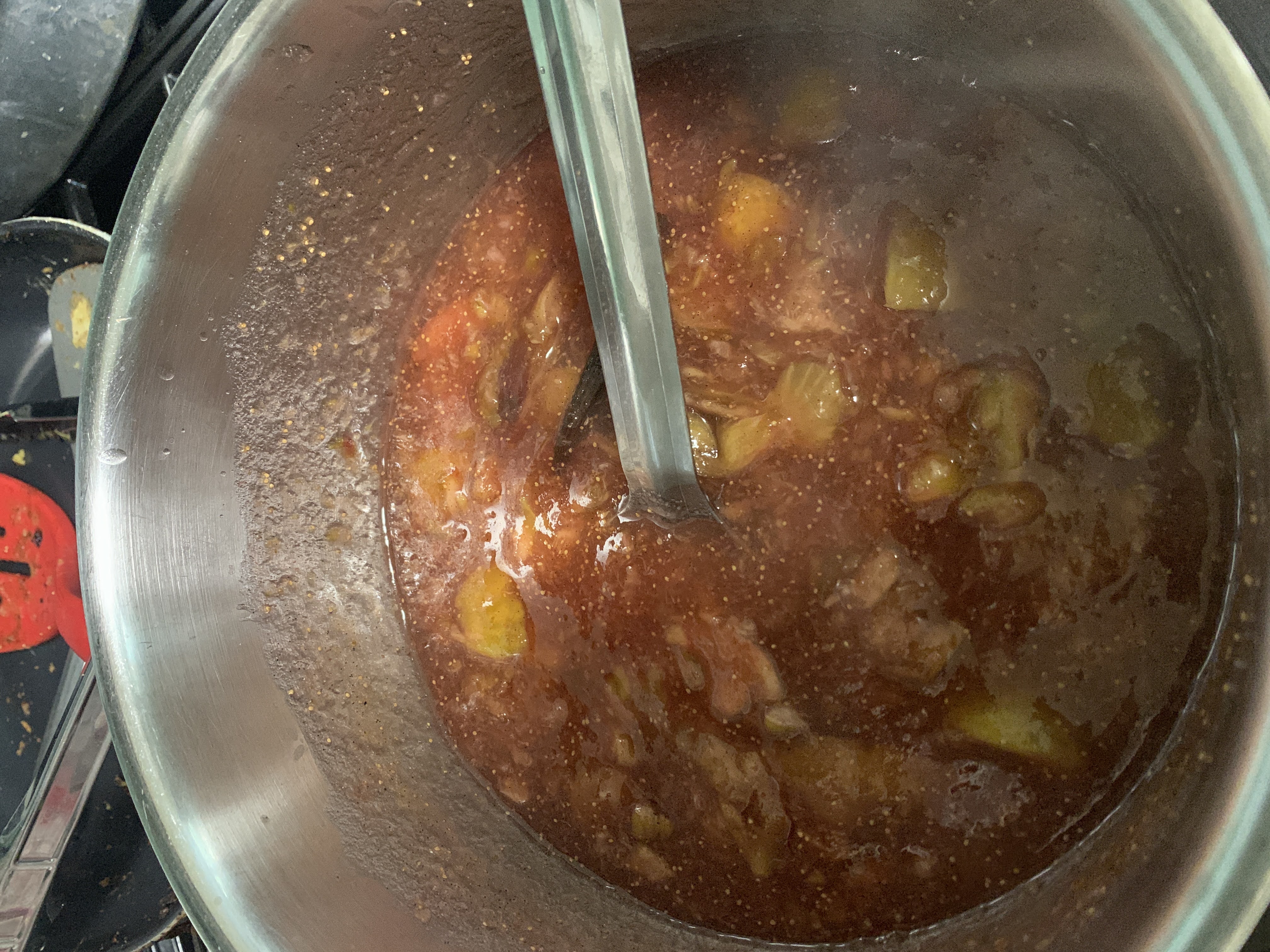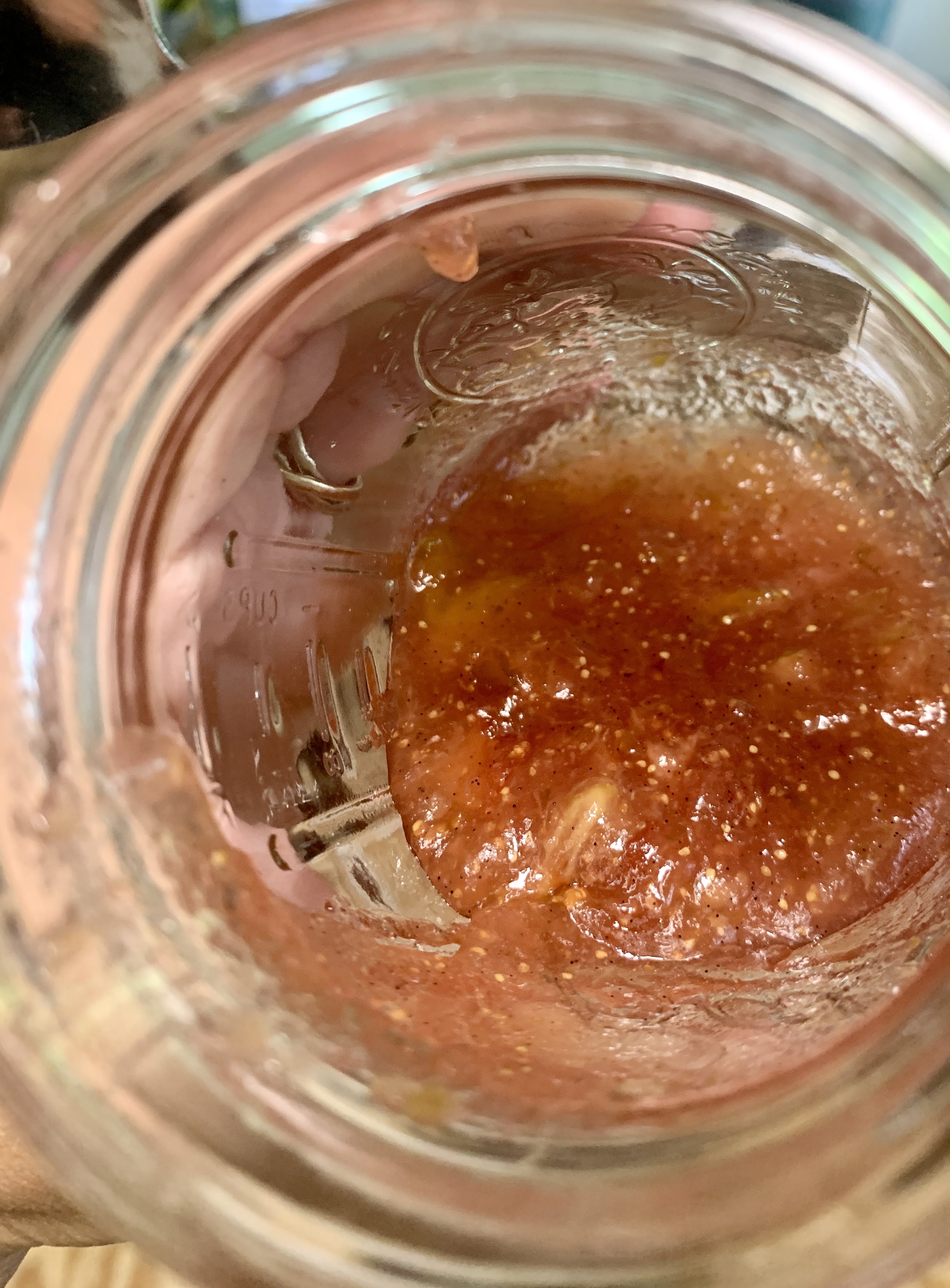 I have a cookbook that is entirely canning recipes and since I got it, I've wanted to try the vanilla fig preserves. I finally had my chance and it was amazing. Not overly sweet and the vanilla gave it a luscious depth.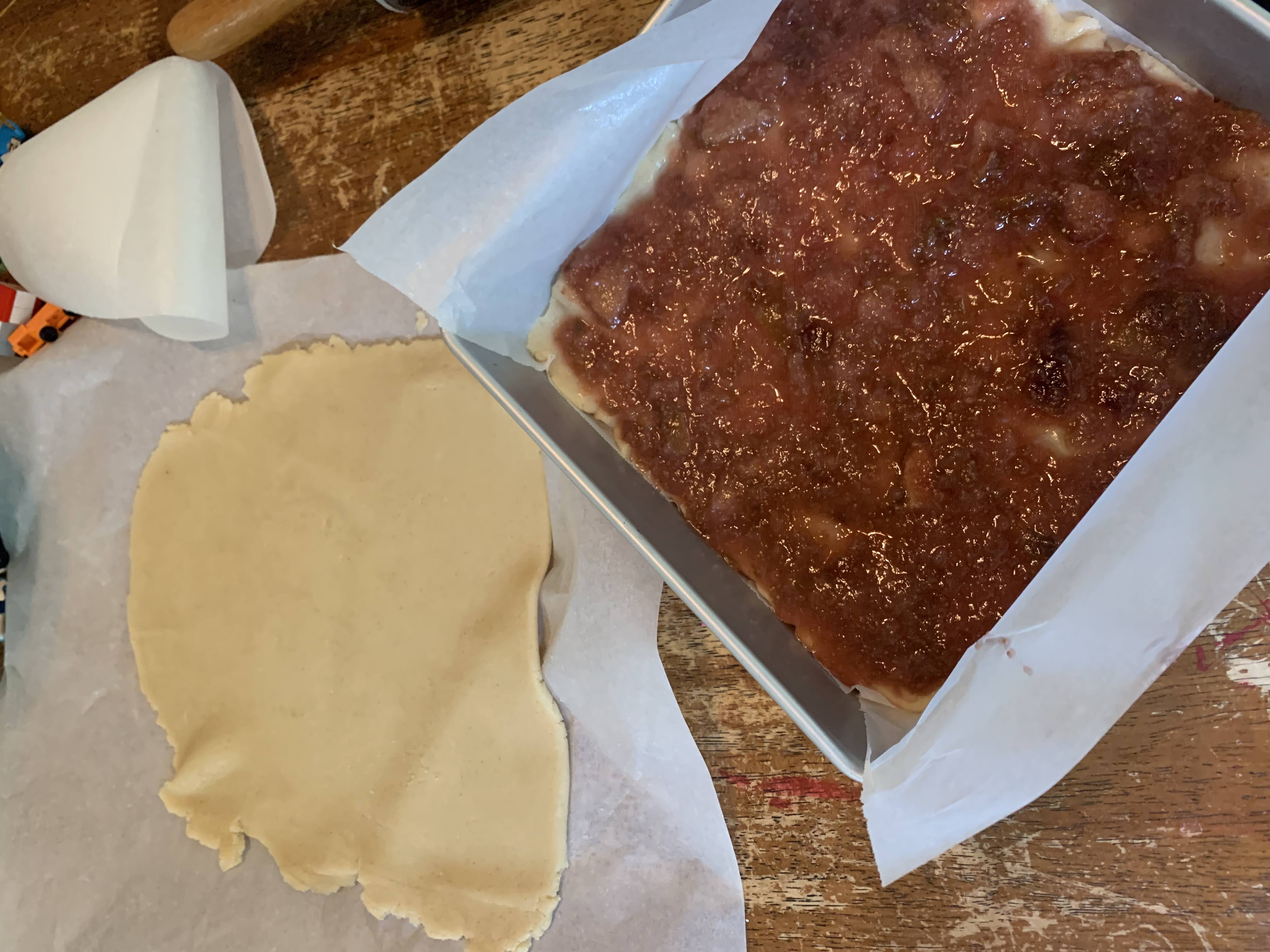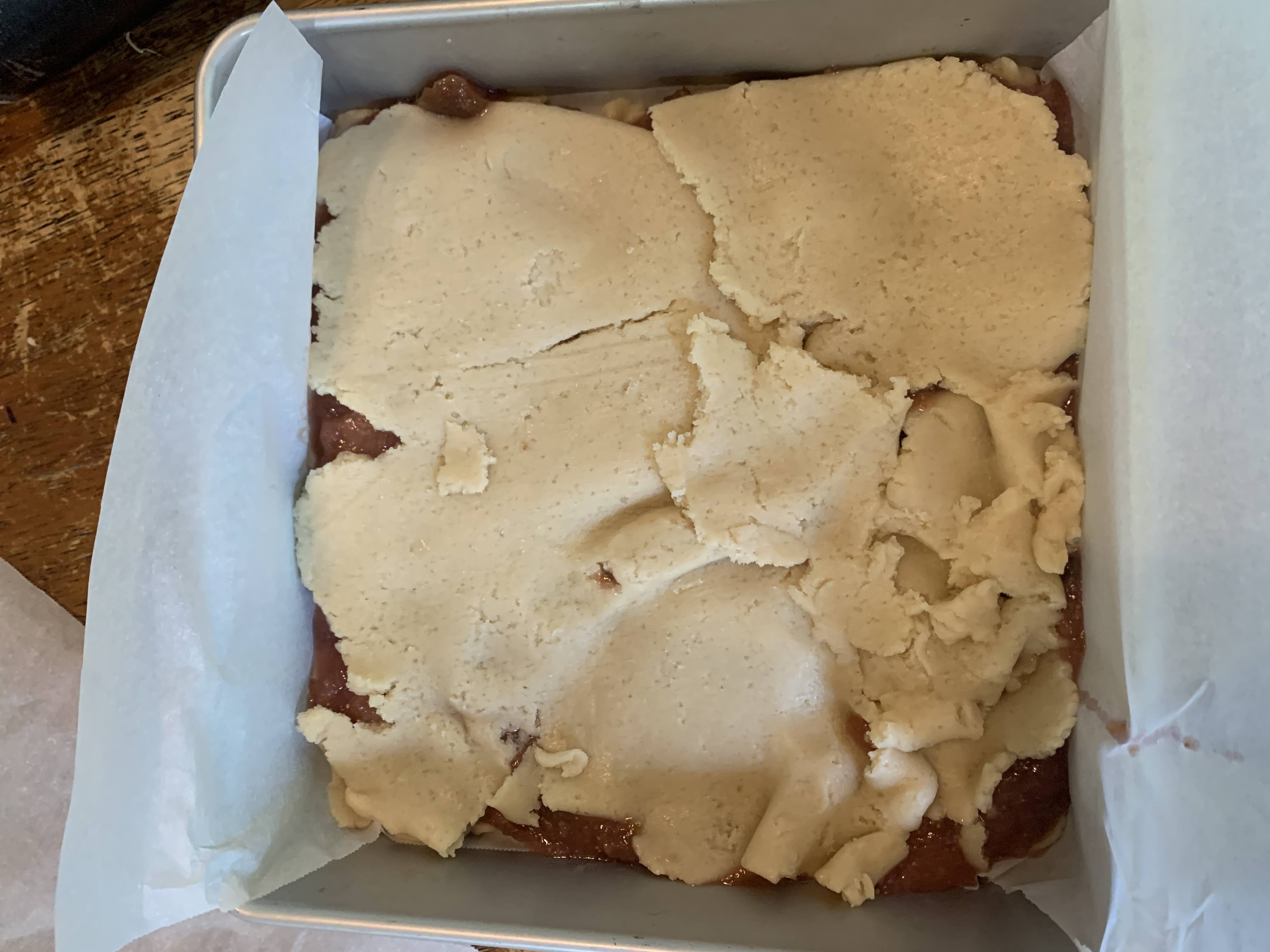 Classic fig newtons…I mean rustic fig newtons. Because calling it rustic makes the messed up top crust suddenly less ugly. It's like how we don't burn stuff ever, we just serve it cajun style. New favorite treat around these parts.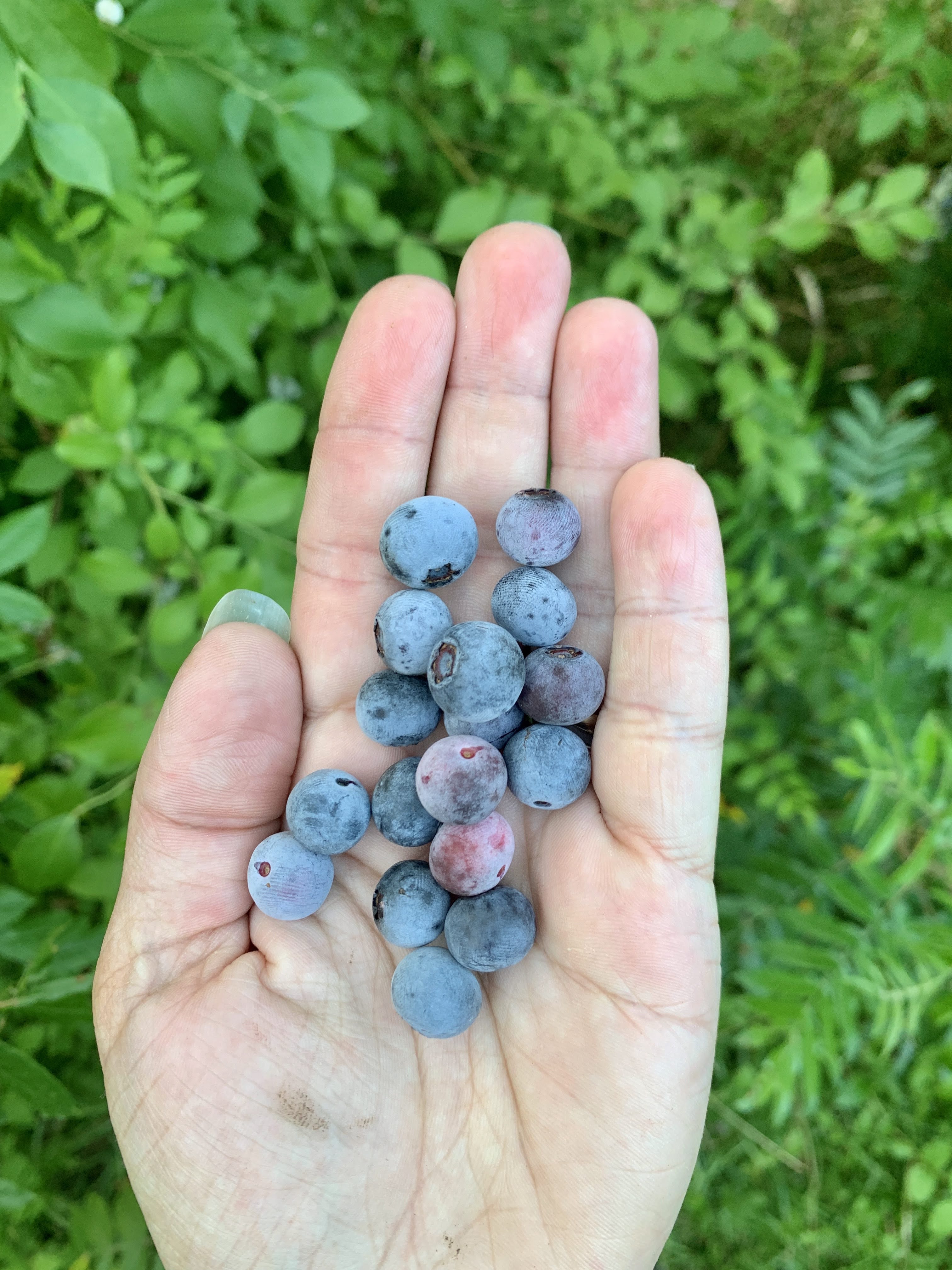 We discovered a wild blueberry bush down by Mei's yard when we moved in. This is the first year we had cleared around it and it rained enough to give us a solid harvest. We got around three gallon bags full. Neil helped me every morning after feeding Mei and the girls happily joined for the eating picking.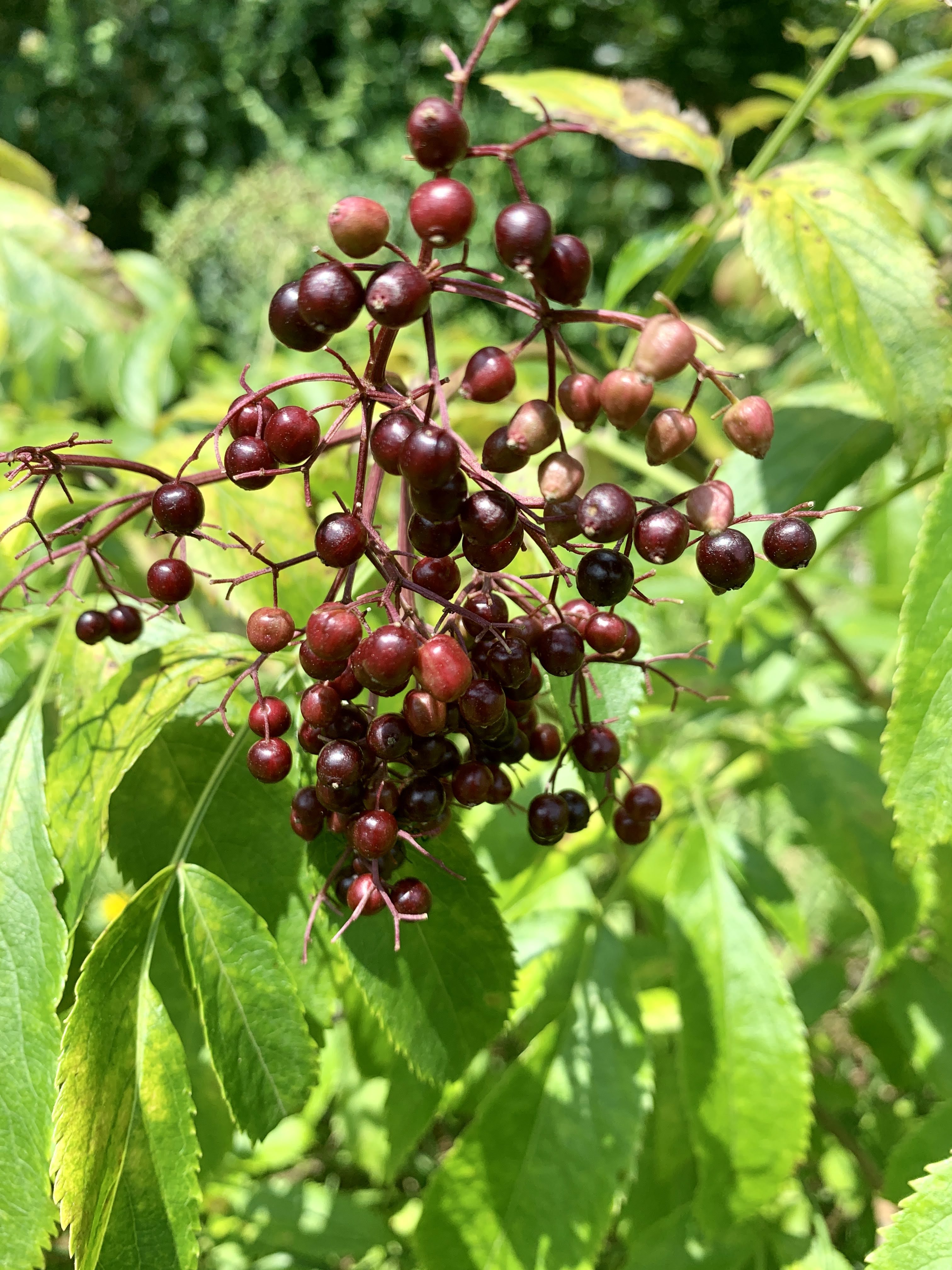 If it's a good blueberry year, it's also a good elderberry year. I planted two elderberry bushes and they did great too. The wild choke cherry pitched in and I had everything I needed for "black and blue" jam. This year it didn't have blackberries but it's still my favorite jam hands down.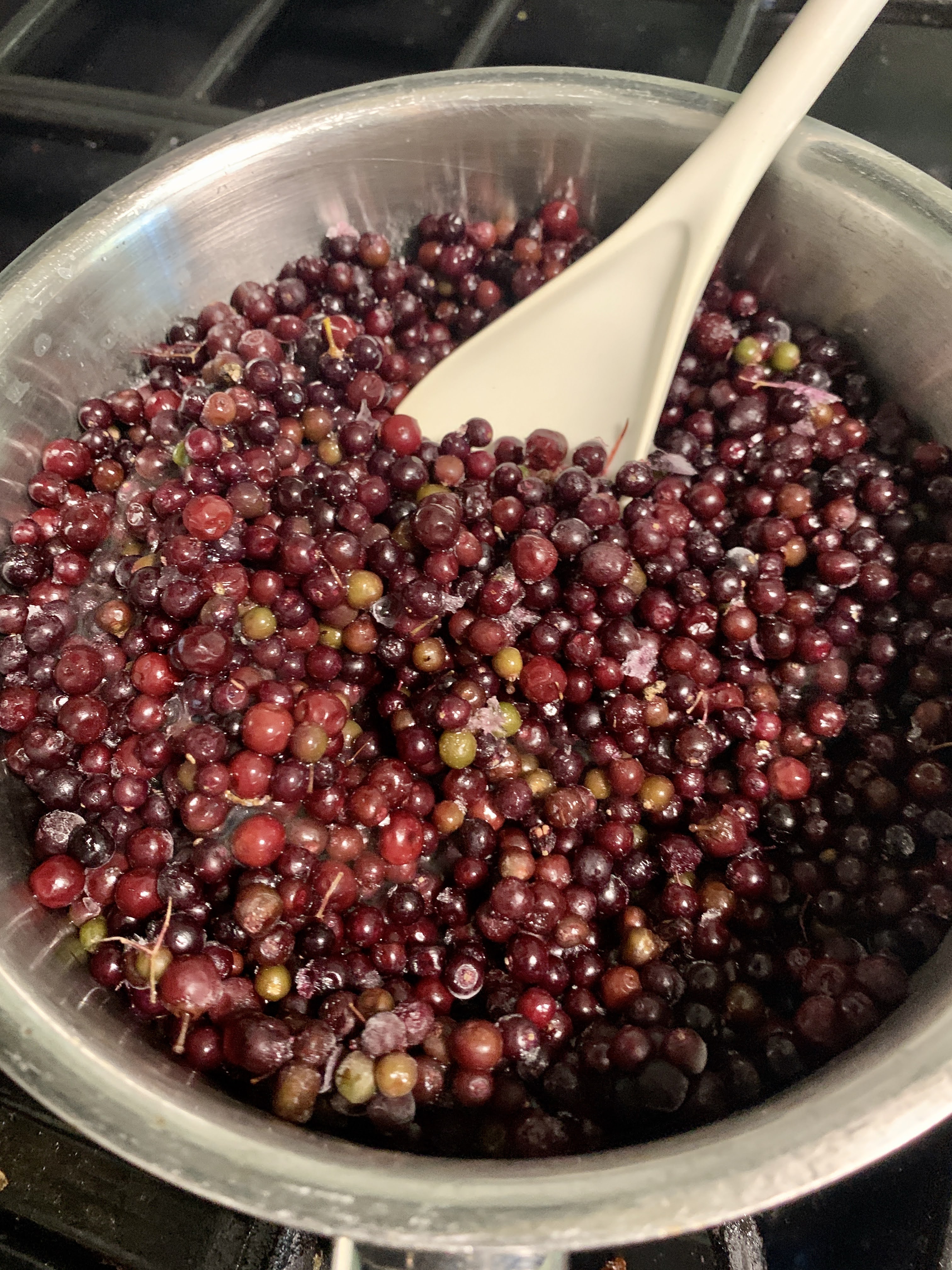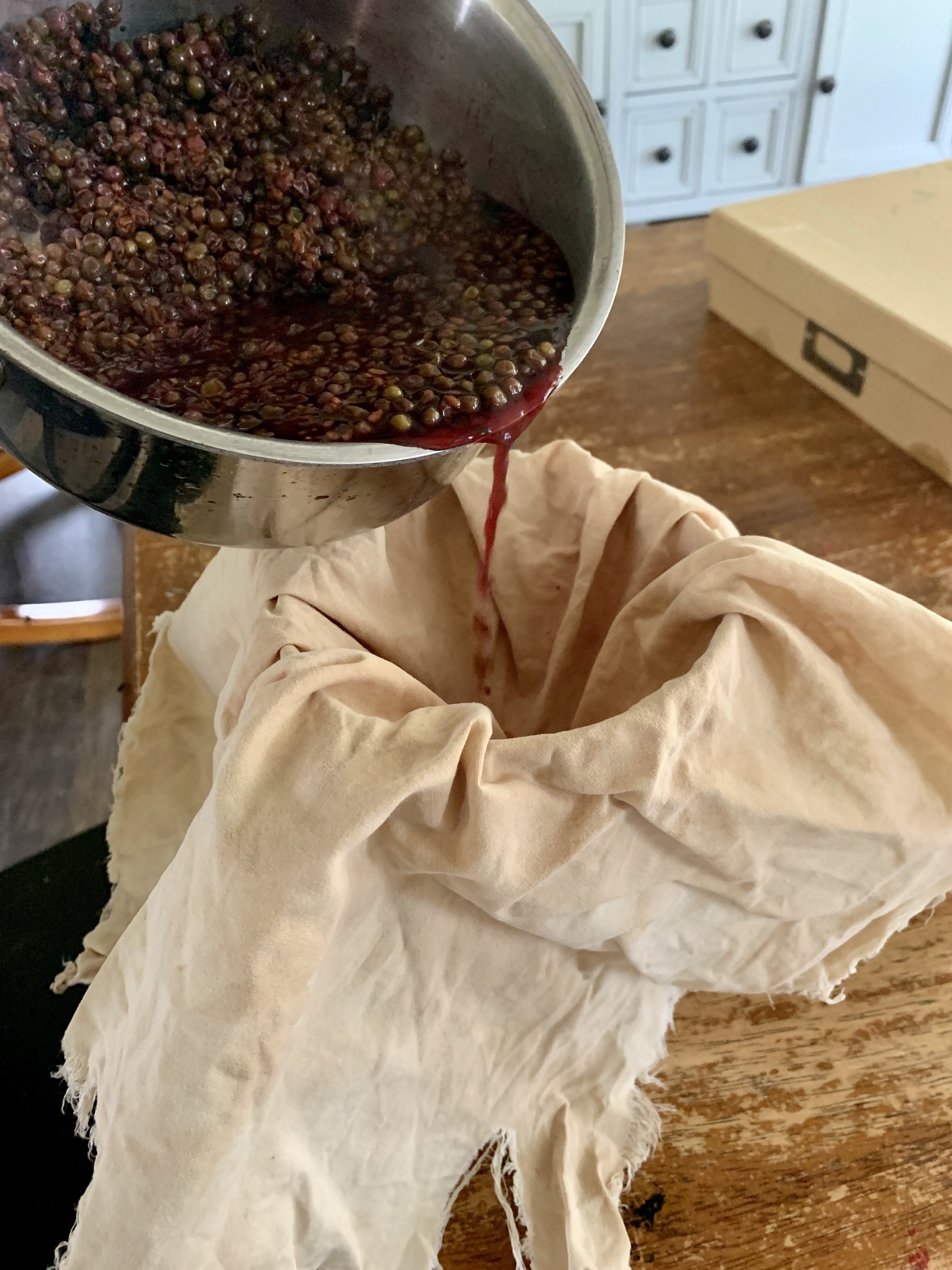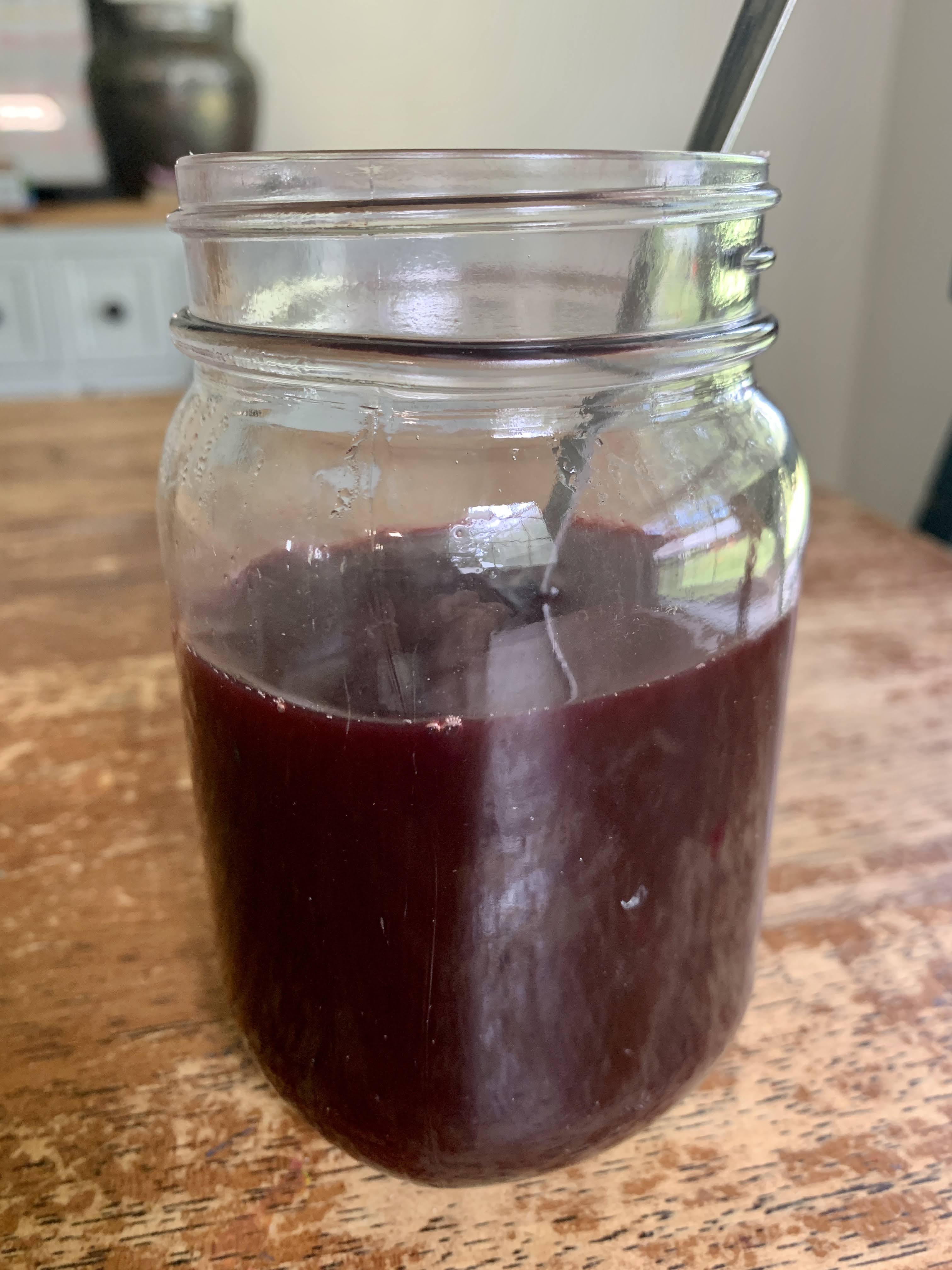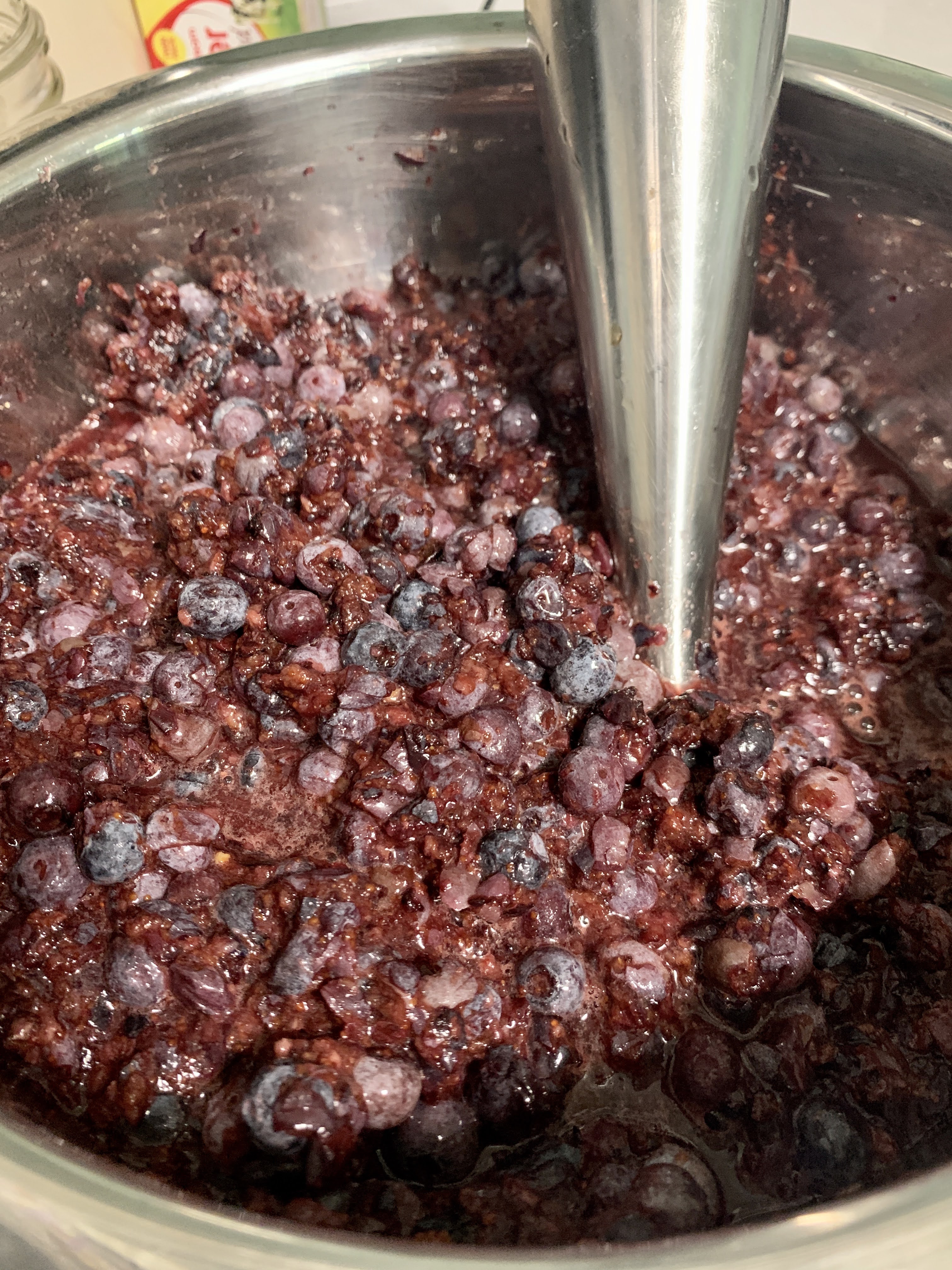 Here's the thing though: Elderberries and choke cherries are very tart/bitter and have pits and twiggy things. So I boiled them with a tiny bit of water to get the juice. Then I added that juice to the mashed blueberries. The juice tempers the sweetness of the blueberries and gives the jam some floral notes and a bit more complexity. Too bad there isn't a sommelier equivalent in the jam world. I'd totally win that game.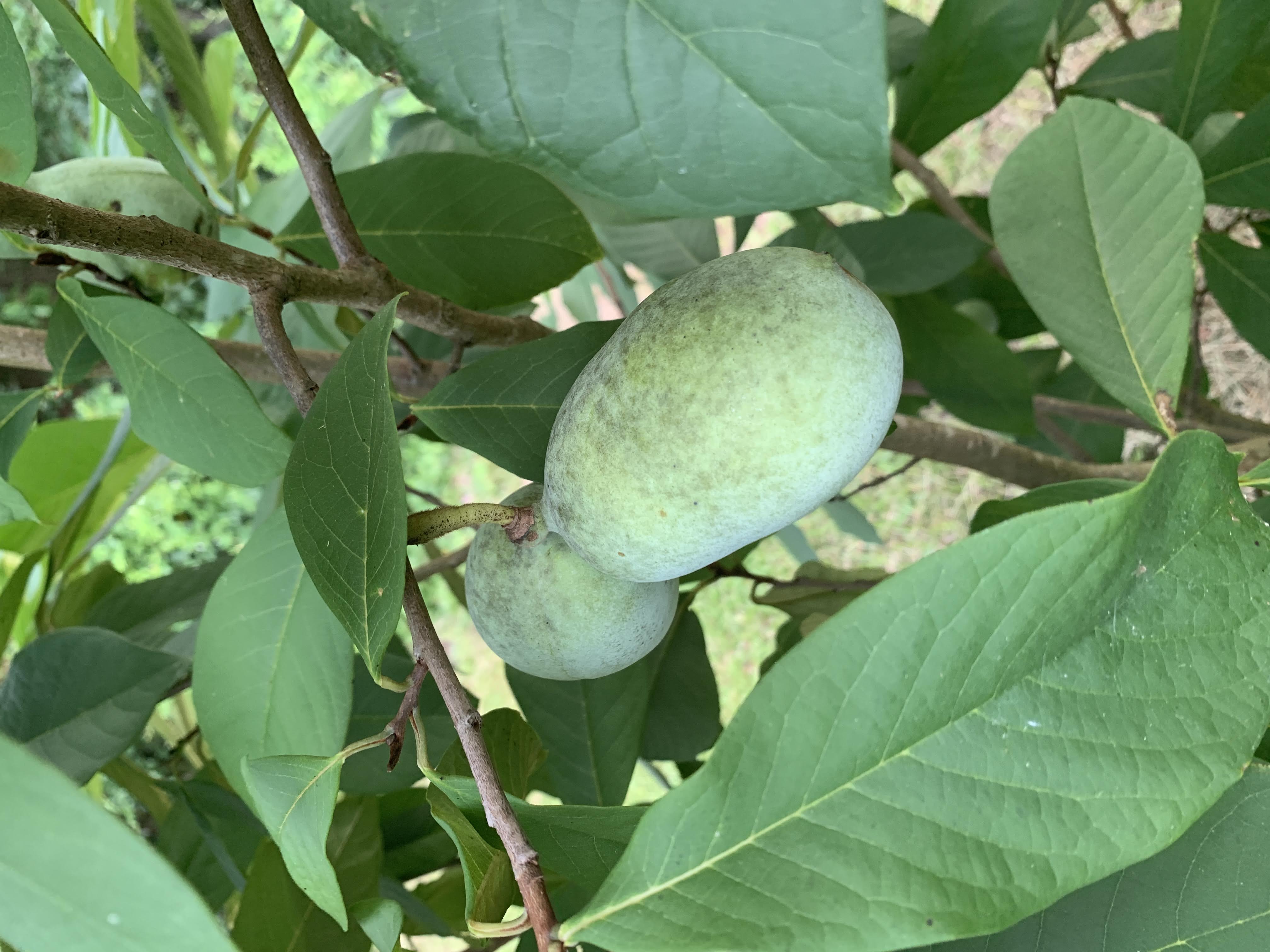 We've also enjoyed our first few pawpaws. They are still a bizarre eating experience but I'm glad we have them.
There are so many trite and cliche things that are coming to mind as I ponder my birthday. But the biggest thing I want to share is that today was a very good day. It was one of many very good days this year. And I'd say that I'm glad I have each of my 35 years. They are a fine collection and I'm proud to say they all belong to me. Some have some really awful days (tripping myself in front of the whole track team my very first day running track…aaaawwwwffffuuuulllll) and some have the best moments I've ever experienced. I'll keep them all, thanks, and start working on another year tomorrow.