Halloween 2020
---
2020-11-02
This was one of my favorite costume years. It was an ok pumpkin year. And as for trick or treating, I should just be lucky that we still got to go when so many kids had to settle for some sort of pandemic alternative. And truth be told, it was still pretty great, pandemic weirdness and all.
The only reason it wasn't an awesome pumpkin year is that I didn't get many pictures of the boy actually carving his pumpkin. He had to do it after school. Because school is now something that doesn't revolve around my holiday whims…sigh. But otherwise we've got 2 fully independent carvers, one who is in training but close to graduating and one whose artistic vision really is too big for the squash medium. One who shouldn't have to deign to notice such things as "we really need that to stay attached," or "baby, straight lines are much easier to carve." That one had to pare down her abstract line design and settle for a classic jack-o-lantern face. She and I will be creating epic pumpkins for years to come.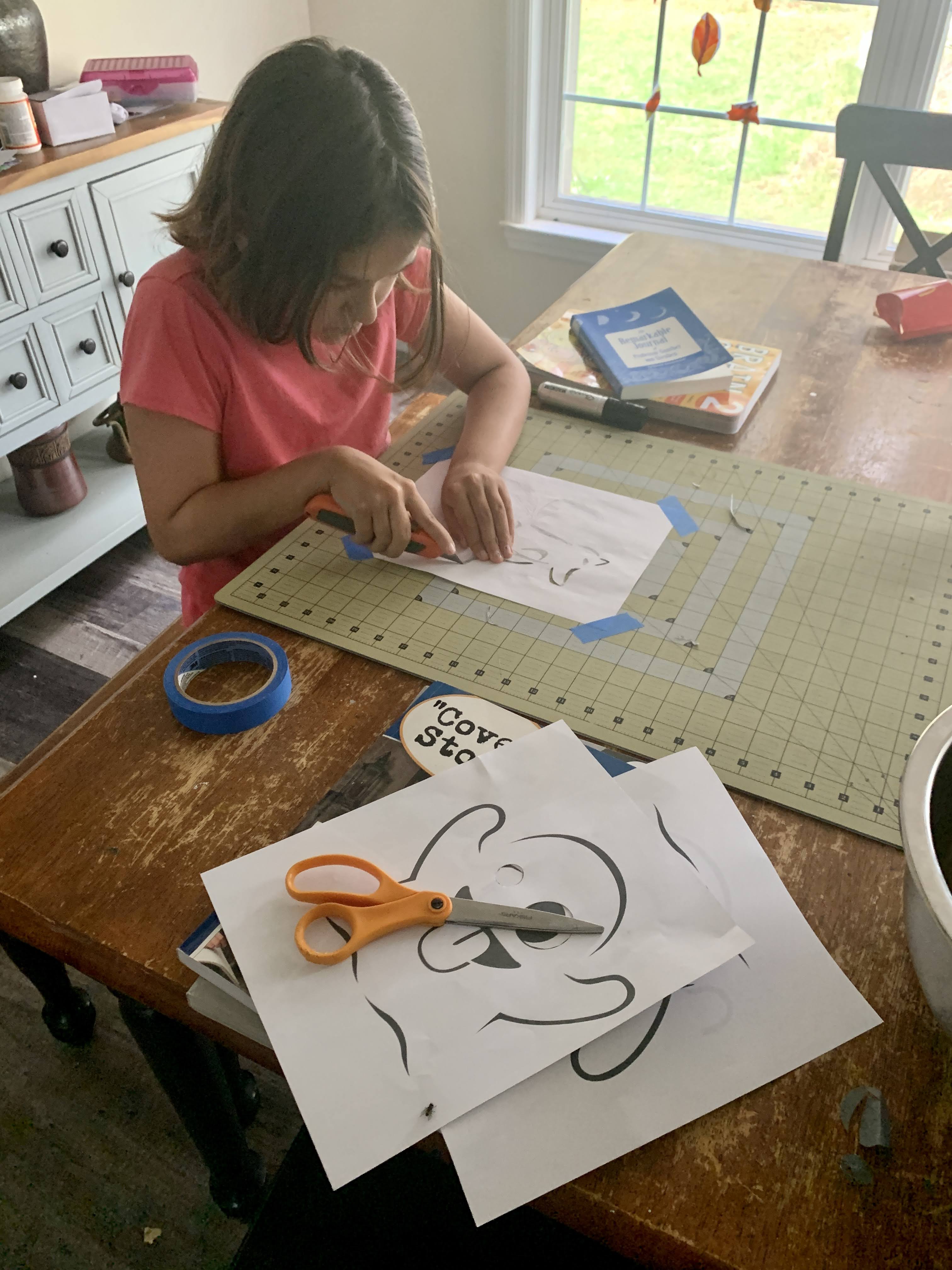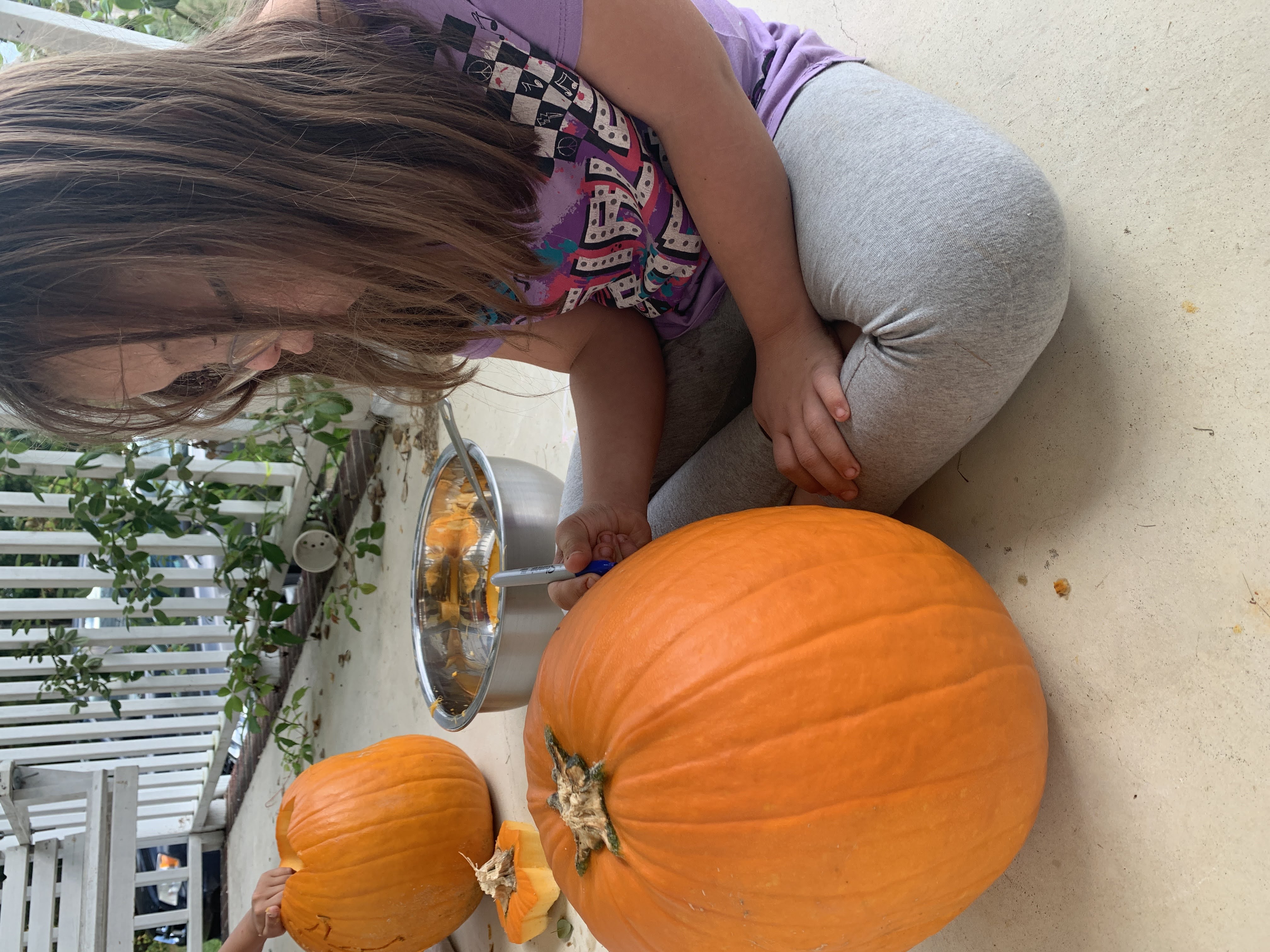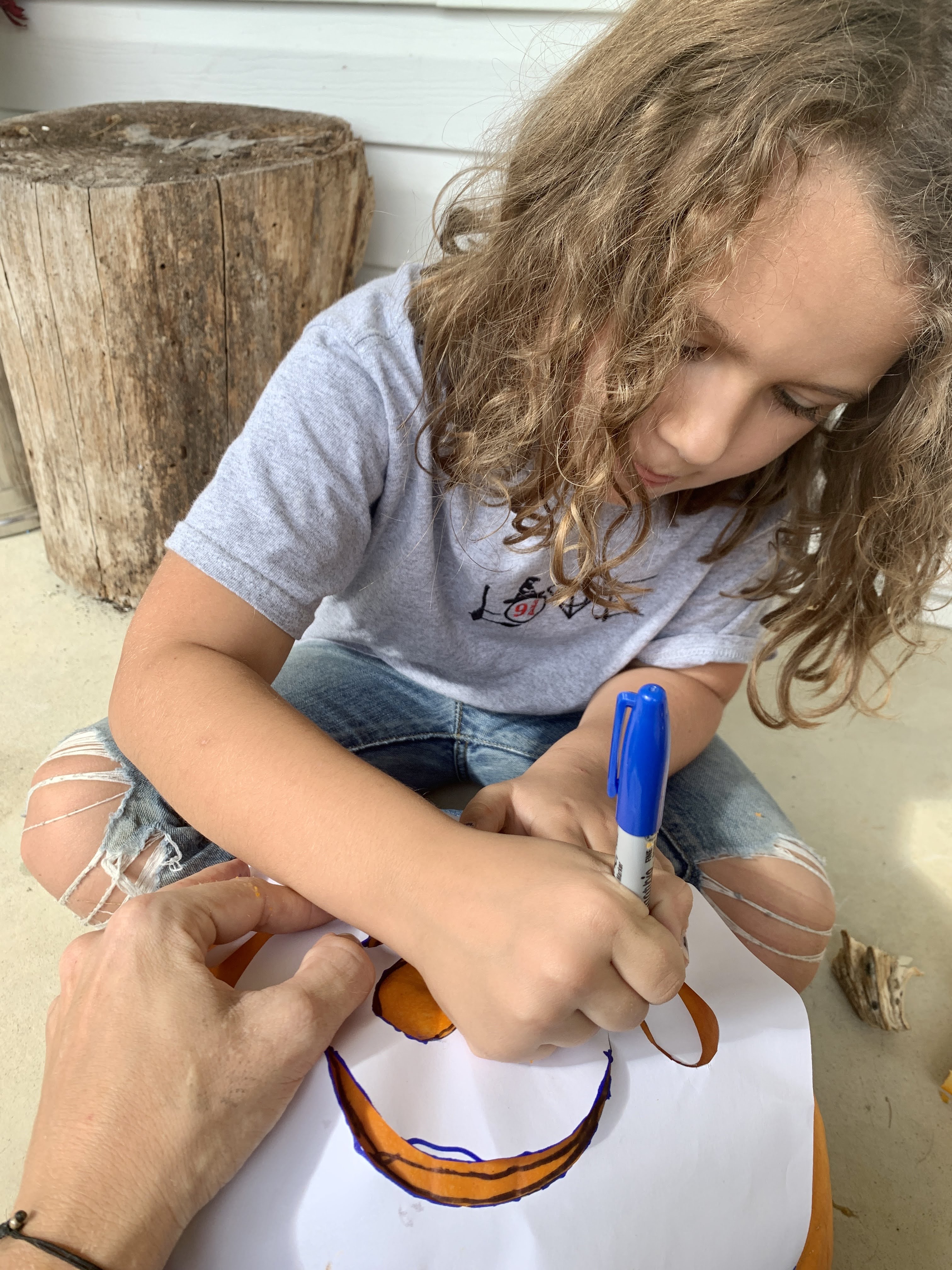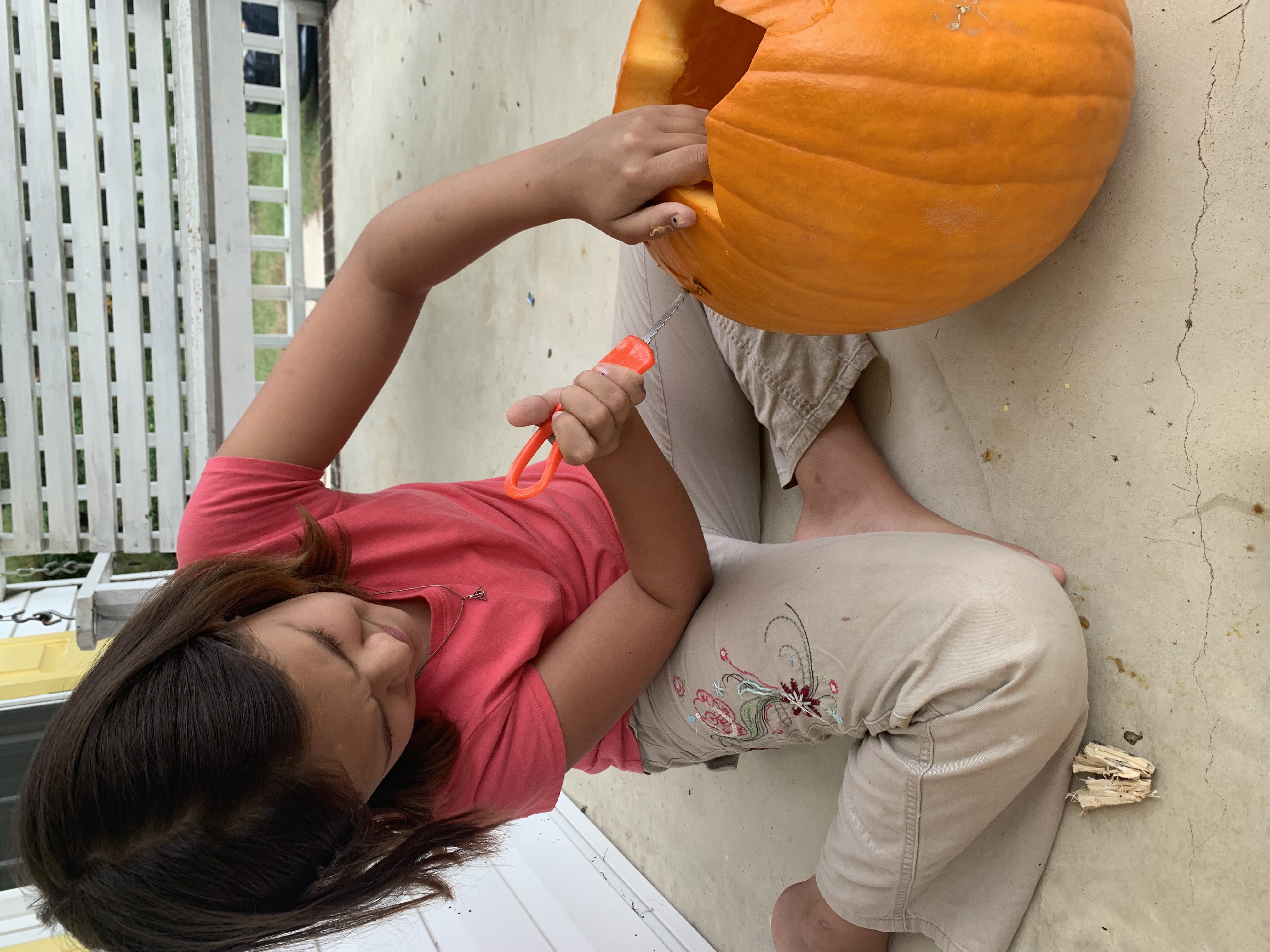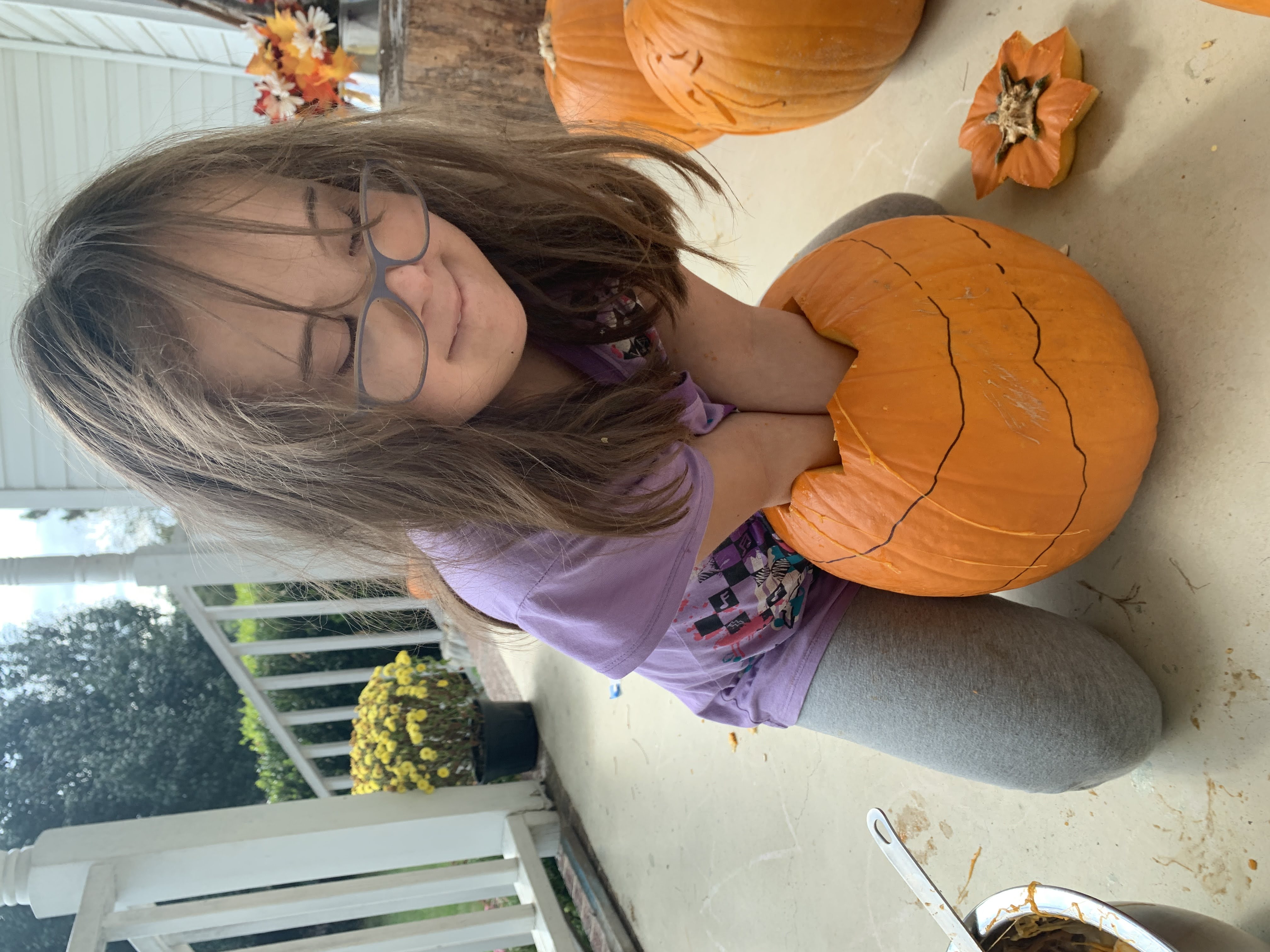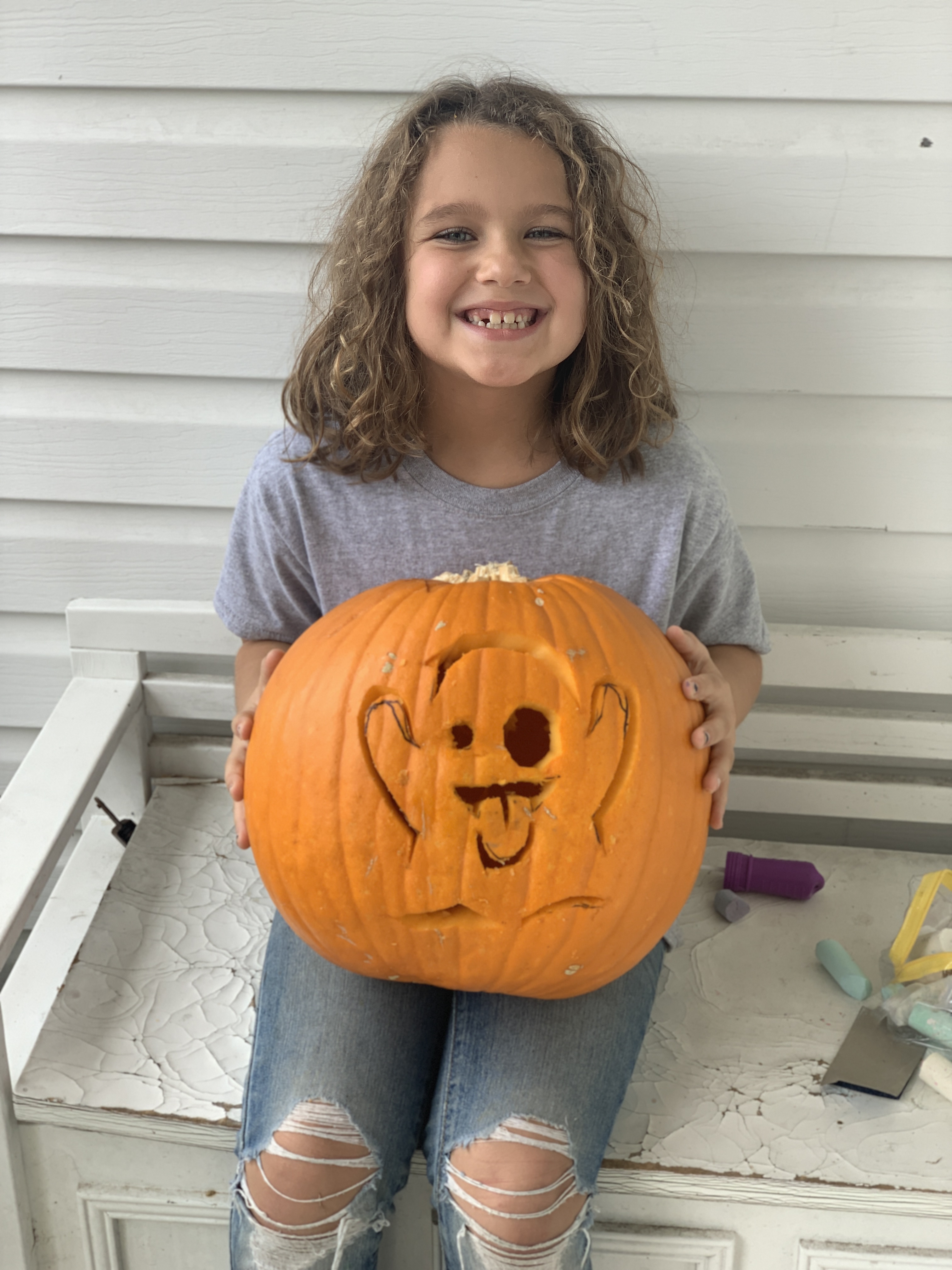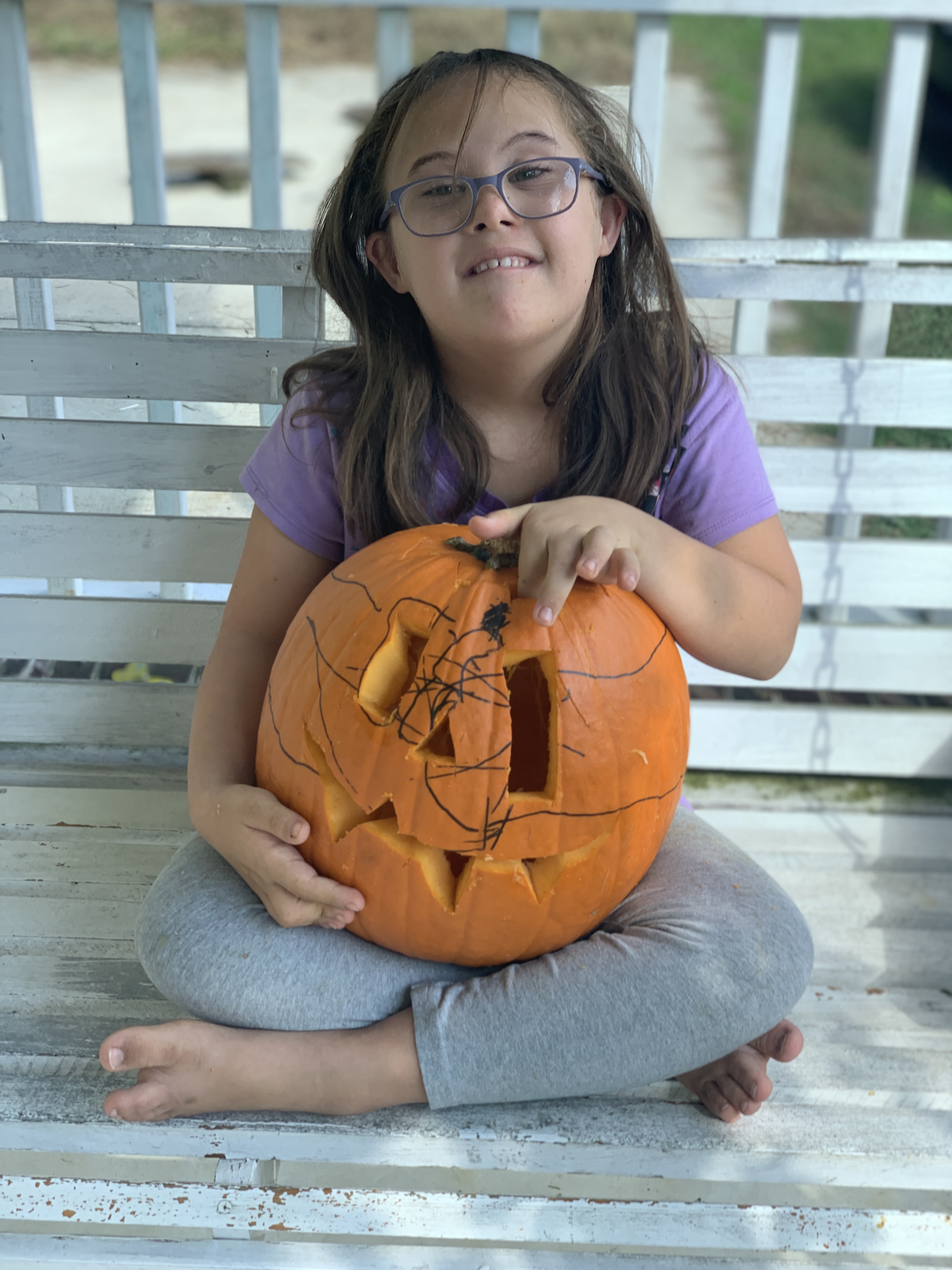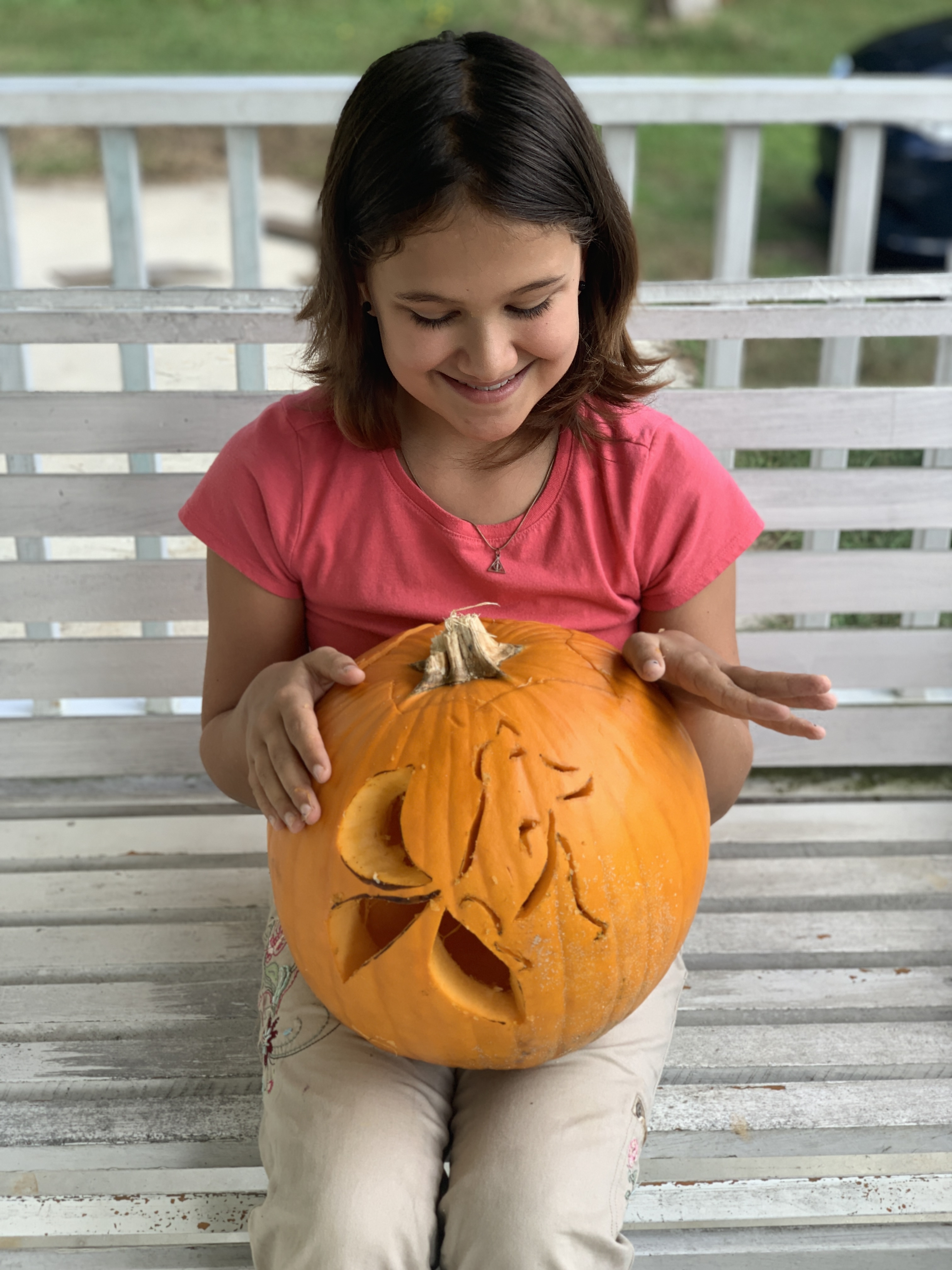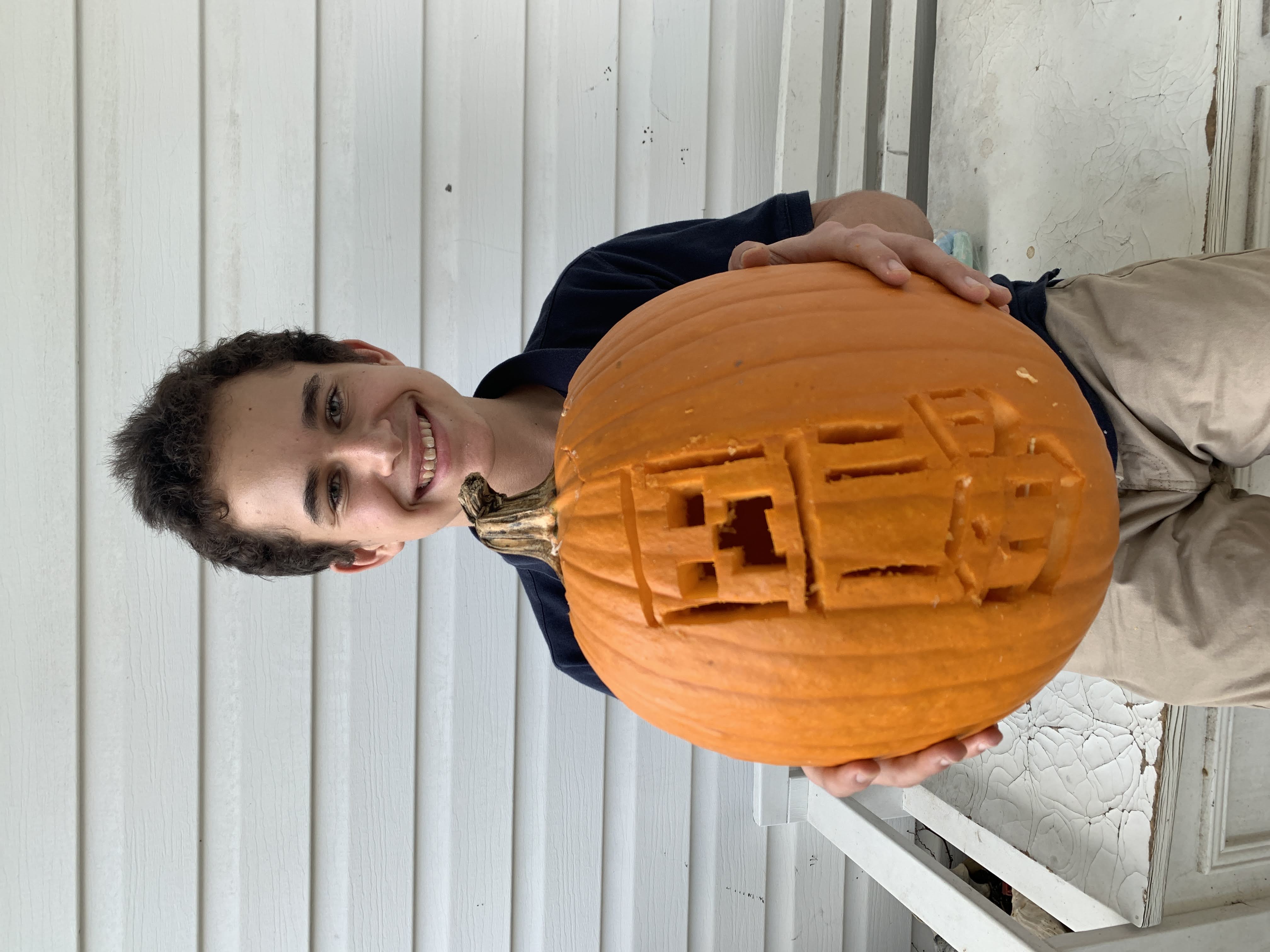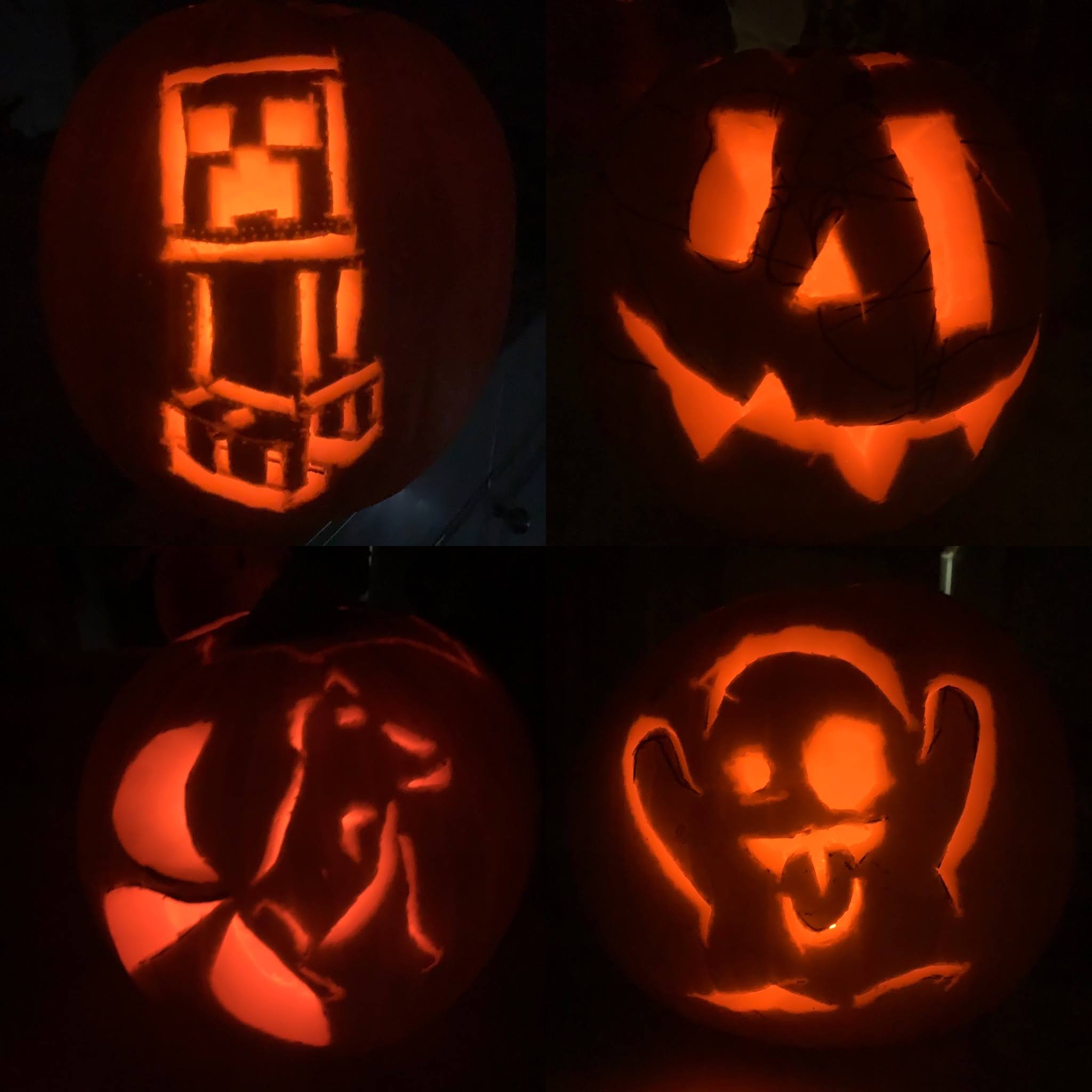 Costumes this year just made my heart happy. It's kind of obnoxious to explain steampunk so I am going to be lame and suggest a wikipedia article. I love the genre and love that my older kids love the genre and wanted their costumes to be steampunk. Someday (hopefully next Halloween) I'll get my self together and make a killer full-out steampunk costume for myself. I'm thinking lace…lots of lace and ruffles and rivets.
Naomi aged seven years with her eye makeup and her bodice was a stretch of my skills but so fun to make. A painted nerf gun was her favorite accessory. Garyn pulled most of his stuff together (and his 3D print work on his goggles was spot on) but I made the thigh pouch and loaned him some boots. Because right now our feet are the same size. What. Next year look for britches on Naomi and a full robotic arm with working grabbing claw on Garyn.
Corra went from a satyr to a werewolf and I discovered that while fur is hard to work with, the finished product is so worth it. She relished the fact that she had more makeup on than anyone and was seriously hoping that no one would recognize her.
Layna's request came out of nowhere. [Quick side note about parenting a kid with an intellectual disability. Anytime they express something (an interest, an opinion, whatever) that was completely generated by them it's extra special.] So when girlfriend decided to be her favorite stuffed animal (a bunny named Gizmo), I was set to move heaven and earth to make it happen. Walmart failed me in t-shirts, but more than made up for it in men's hoodie shirts. Also brown suede leggings. Gizmo Perfection.
There used to be an old abandoned three story brick school down the street from us. We always said it would make the perfect haunted house. One day we were driving past and realized it had been gutted by what must have been a huge fire. So they of course had to tear it down. But oddly enough they left the entrance stairs and archway. No idea why but I've always wanted to use it as a back drop for pictures. Finally got my chance.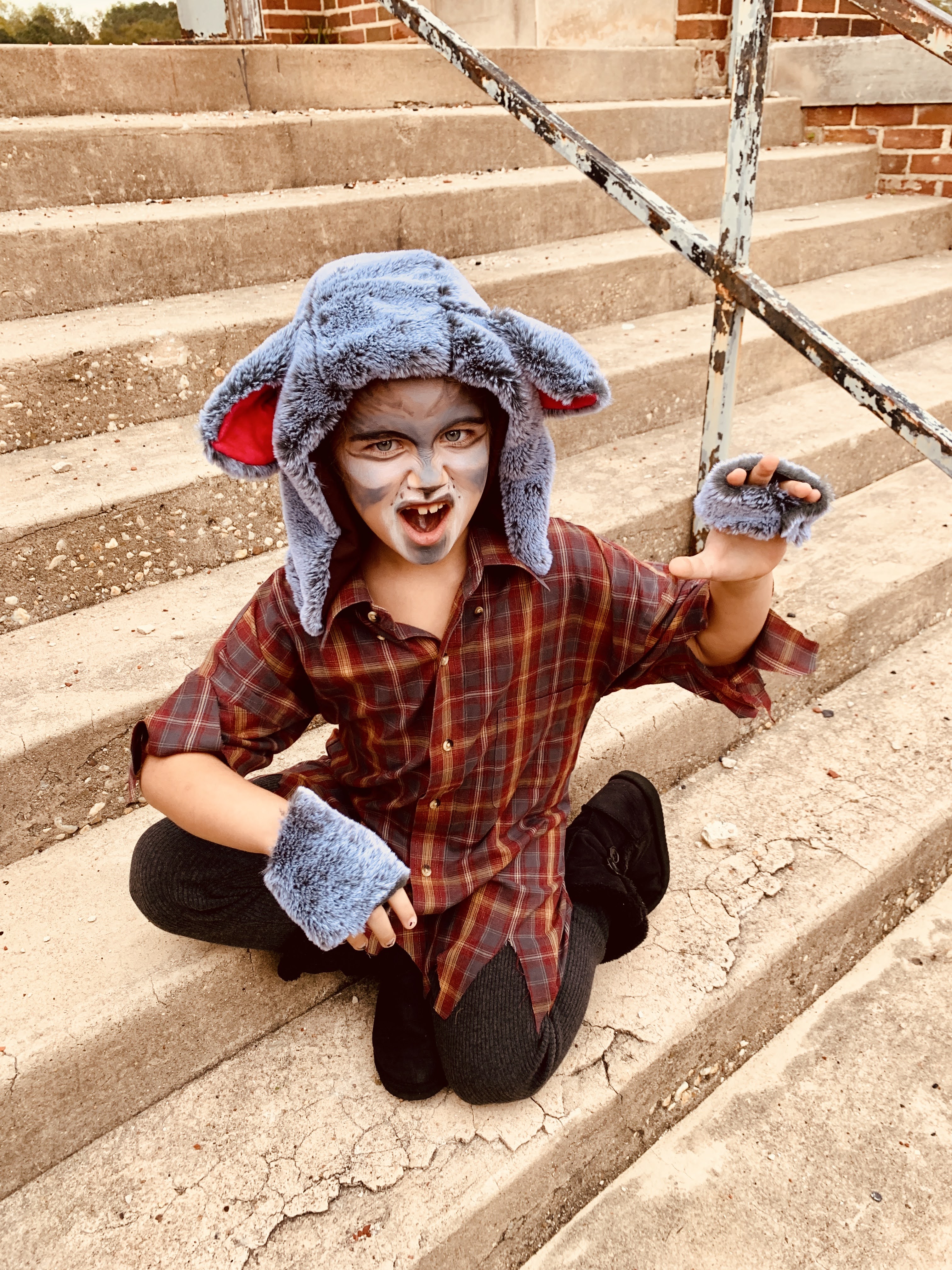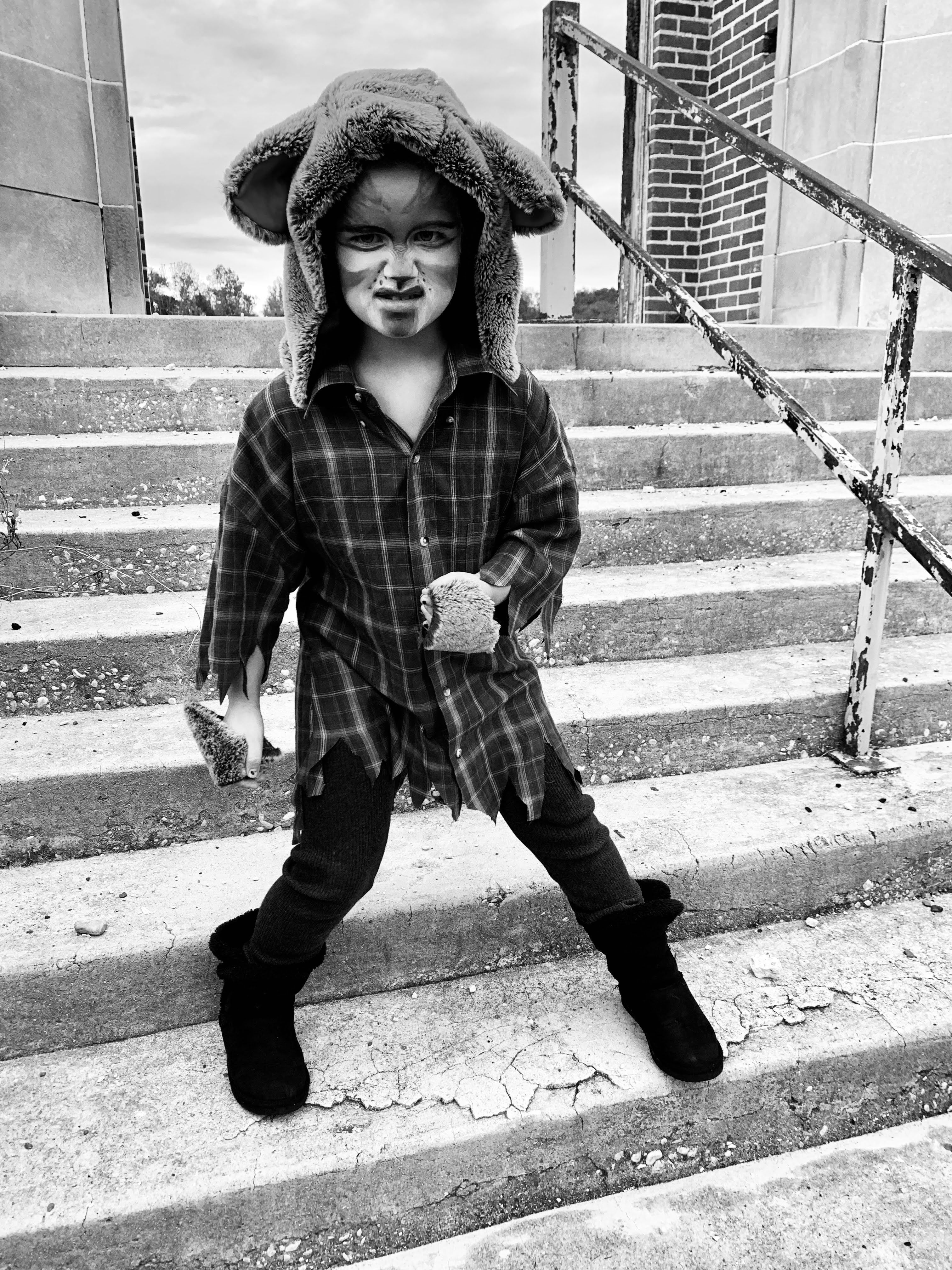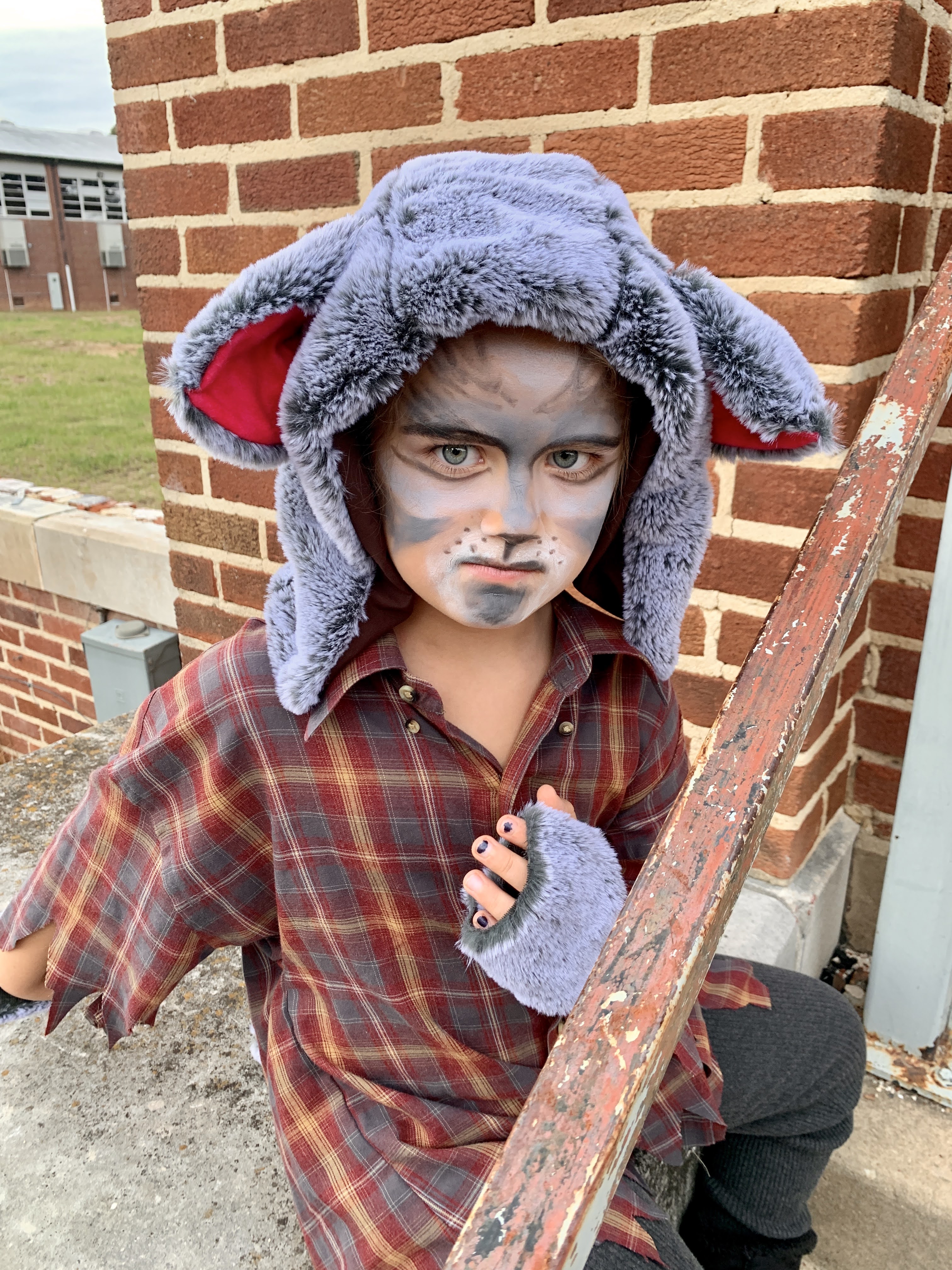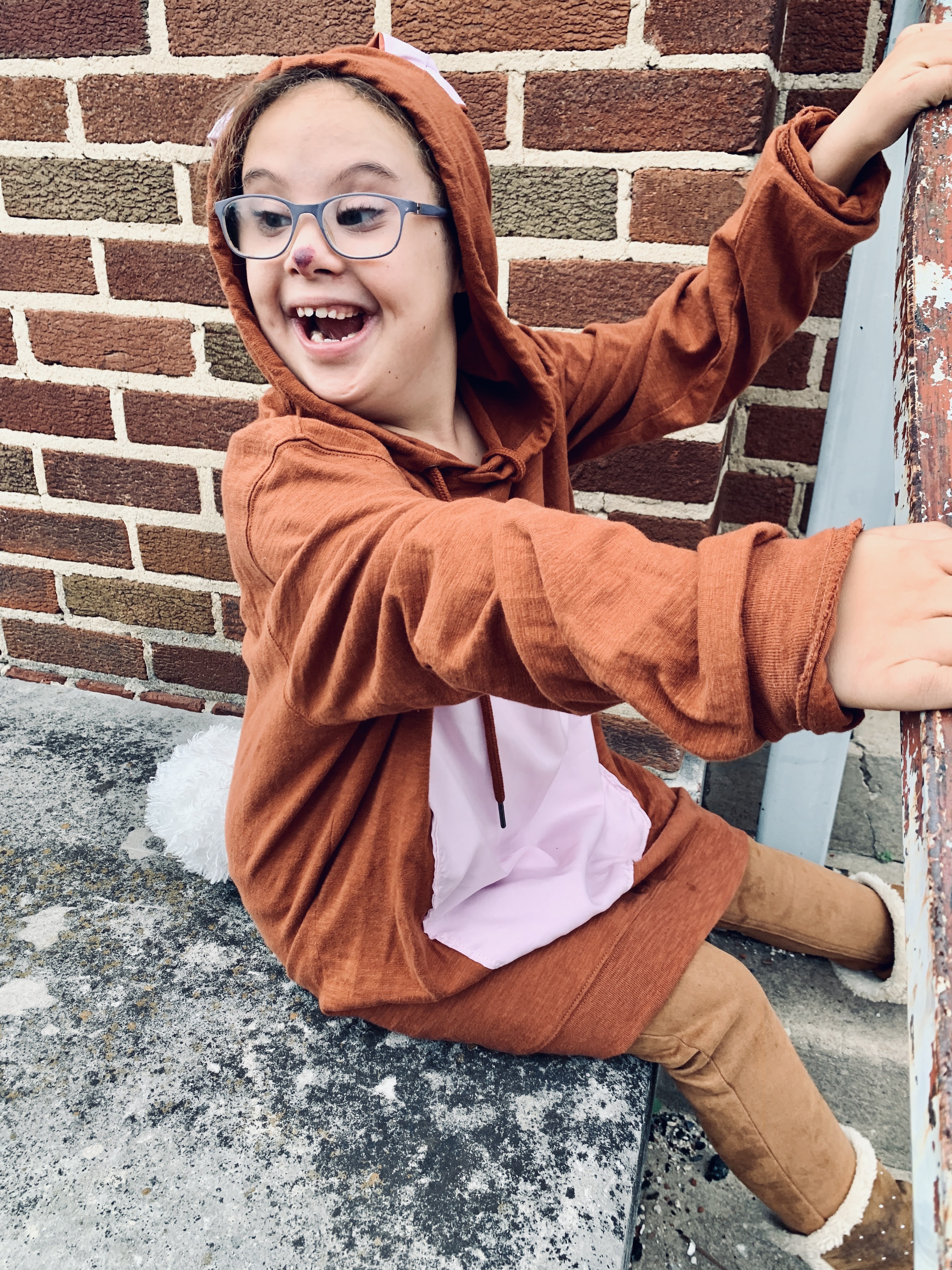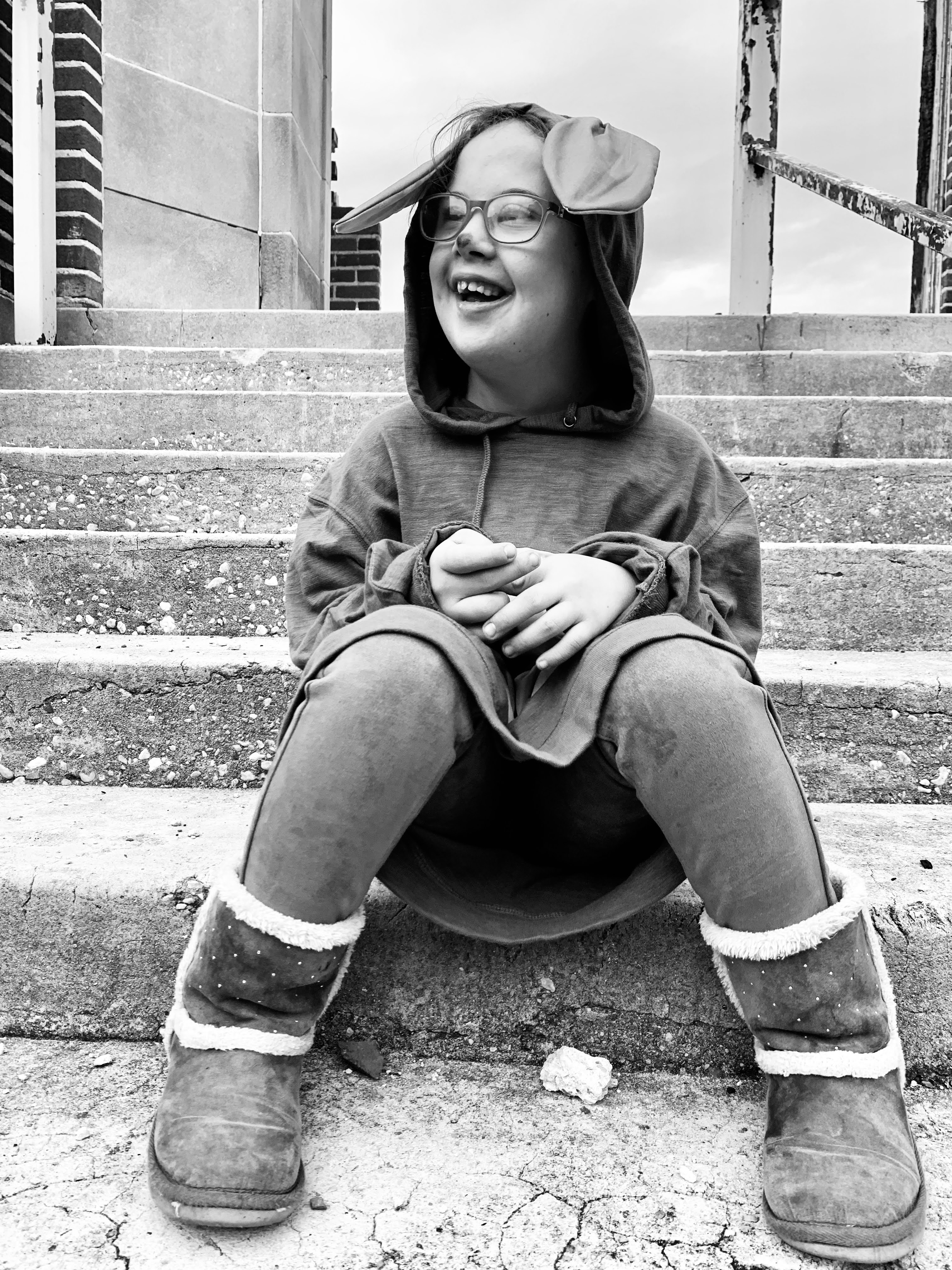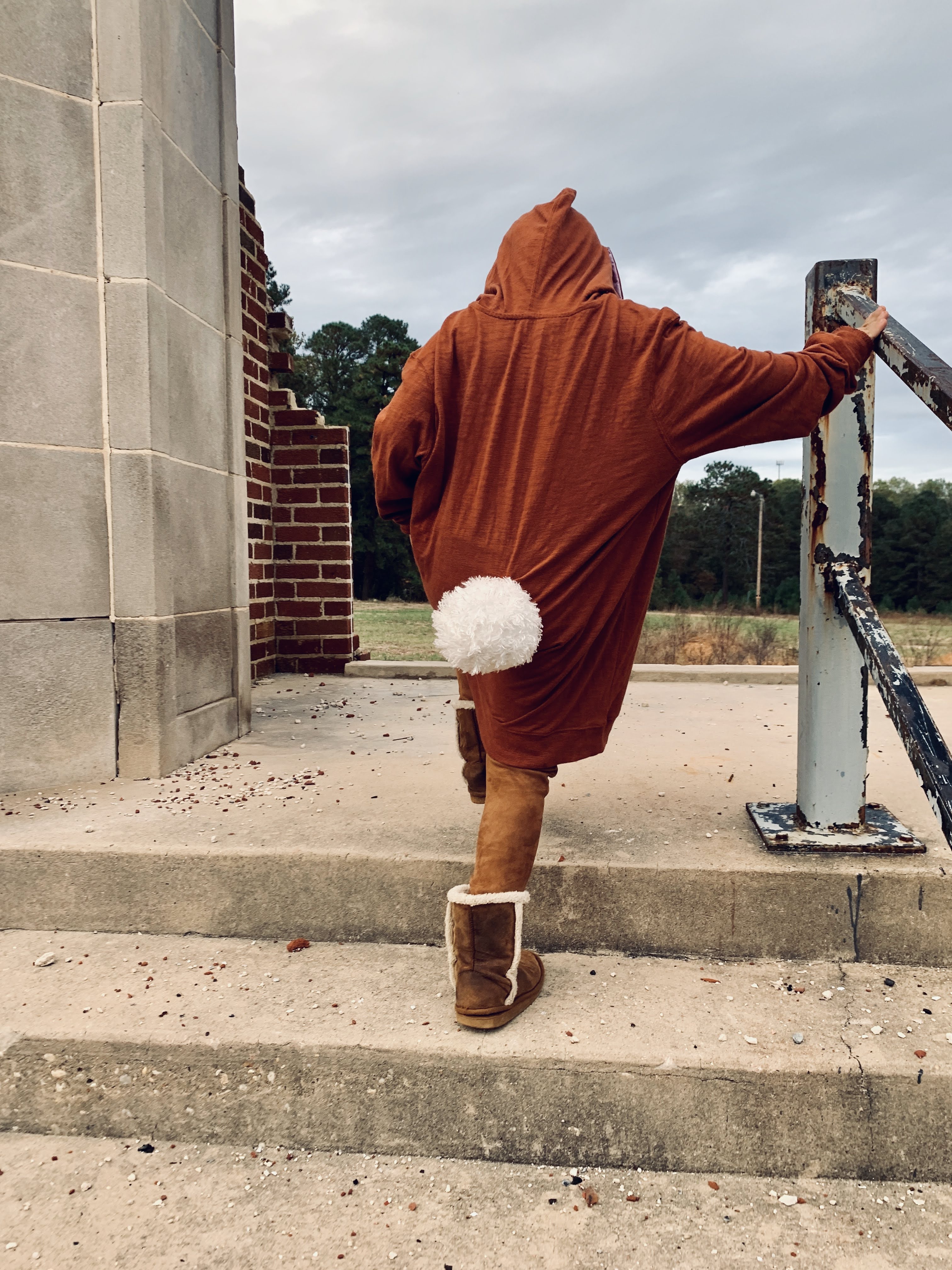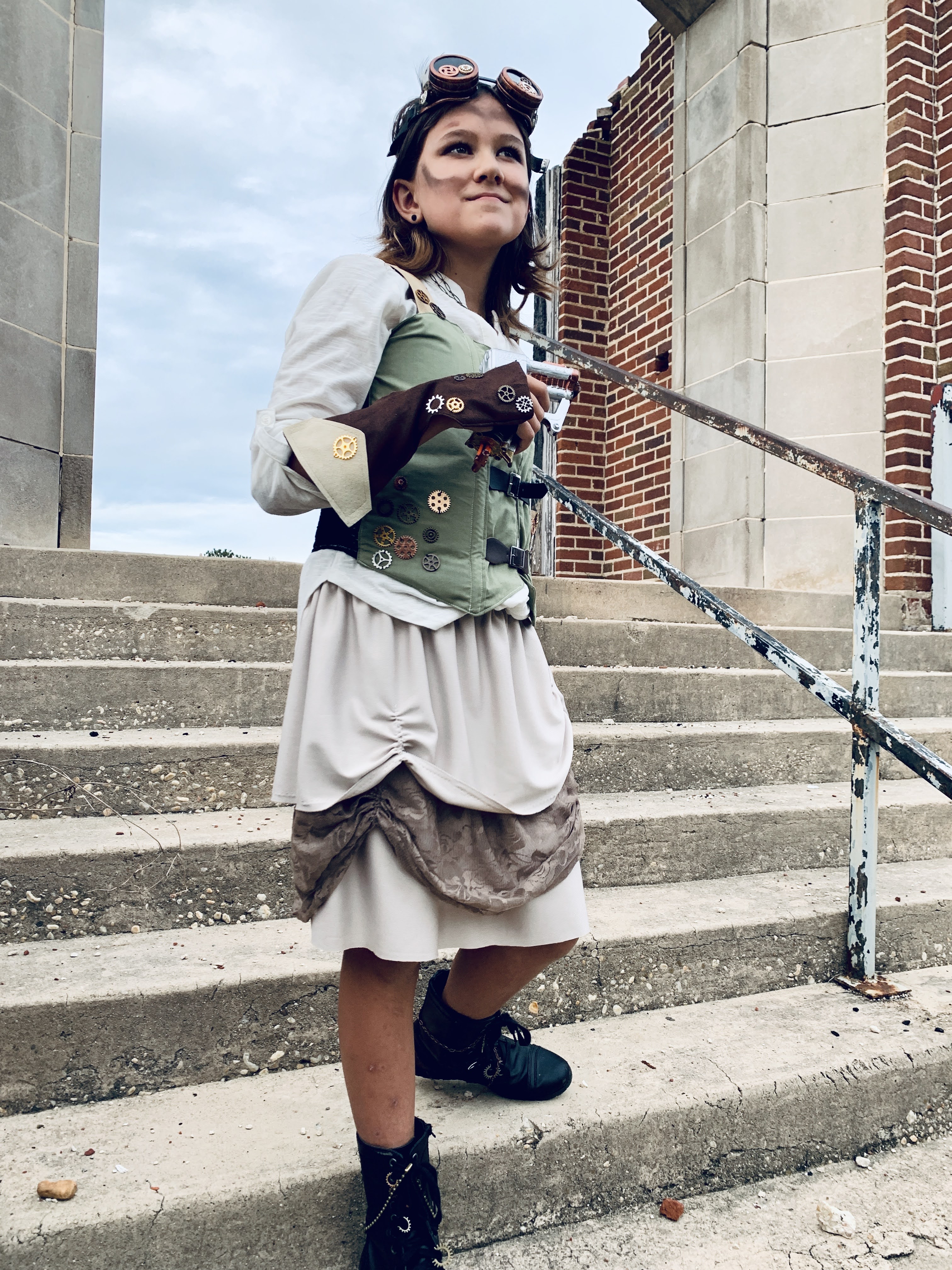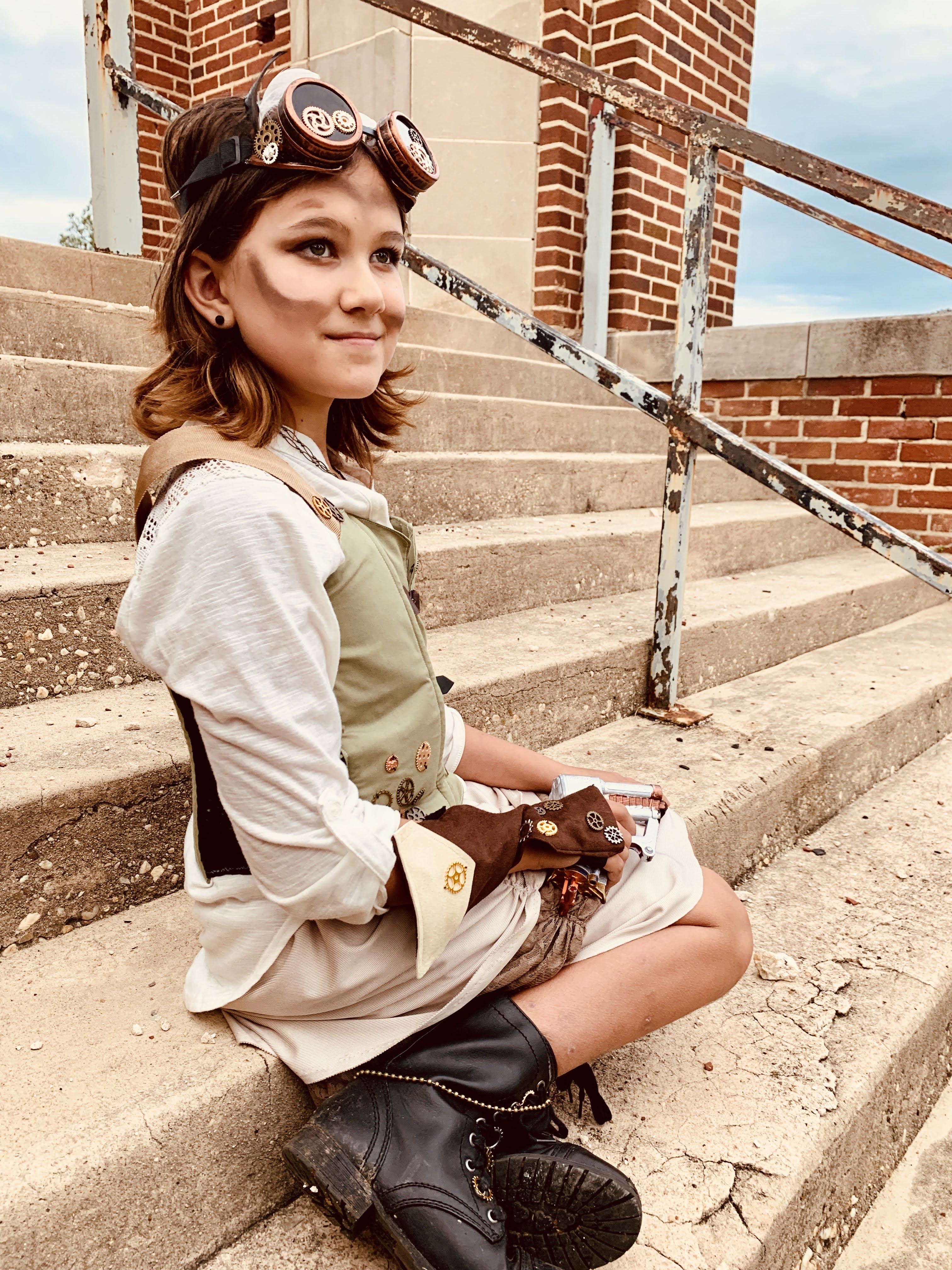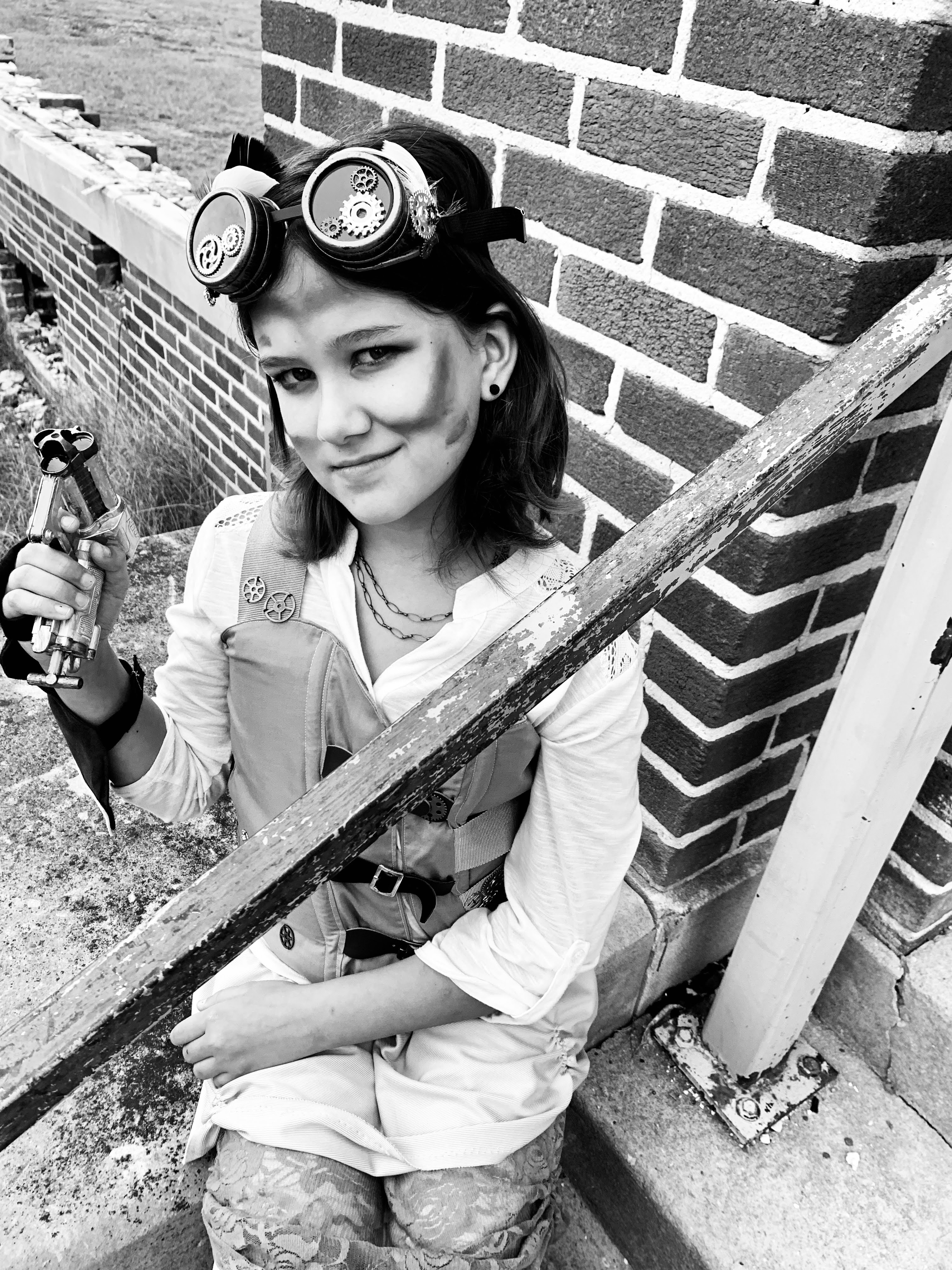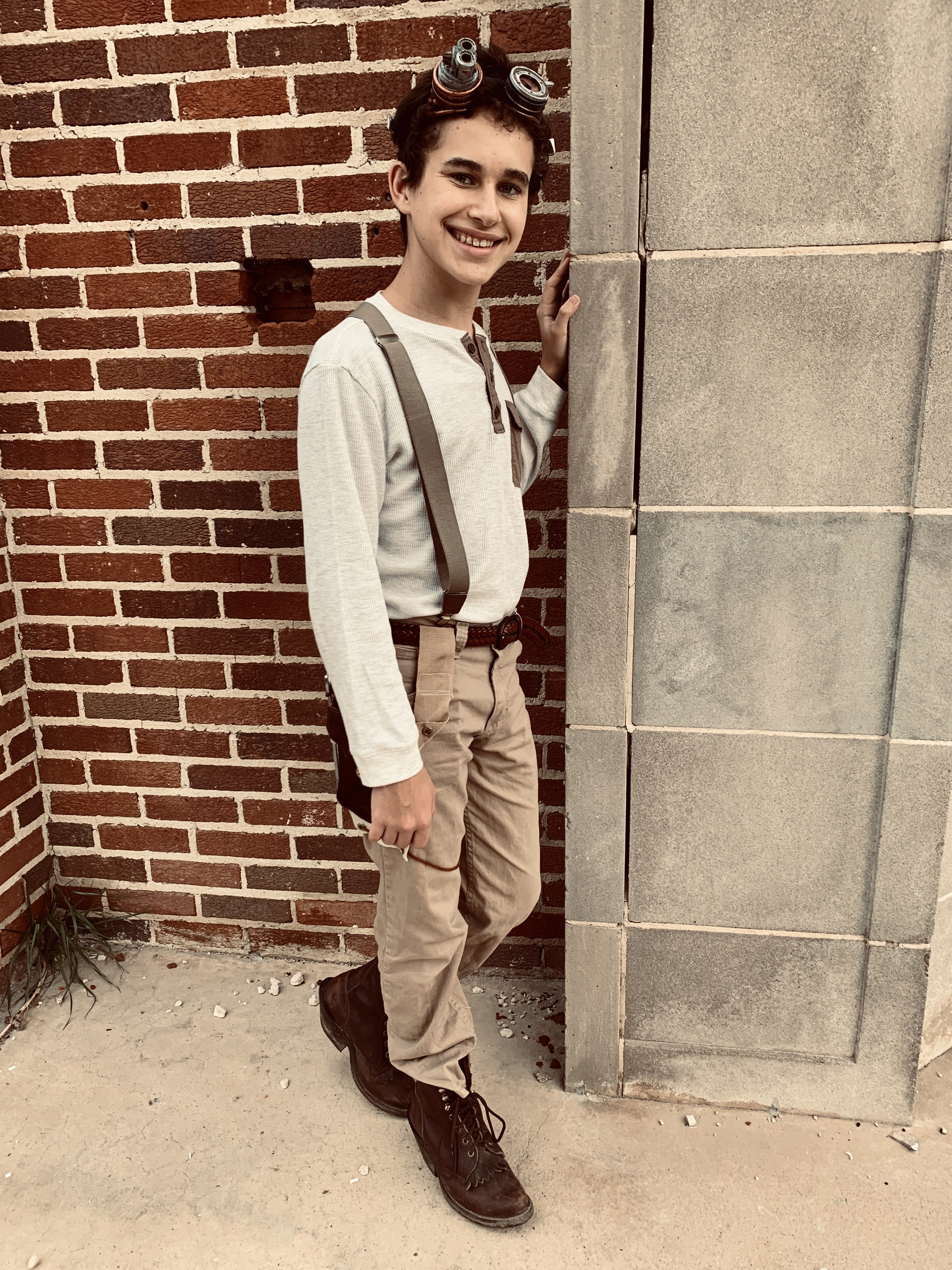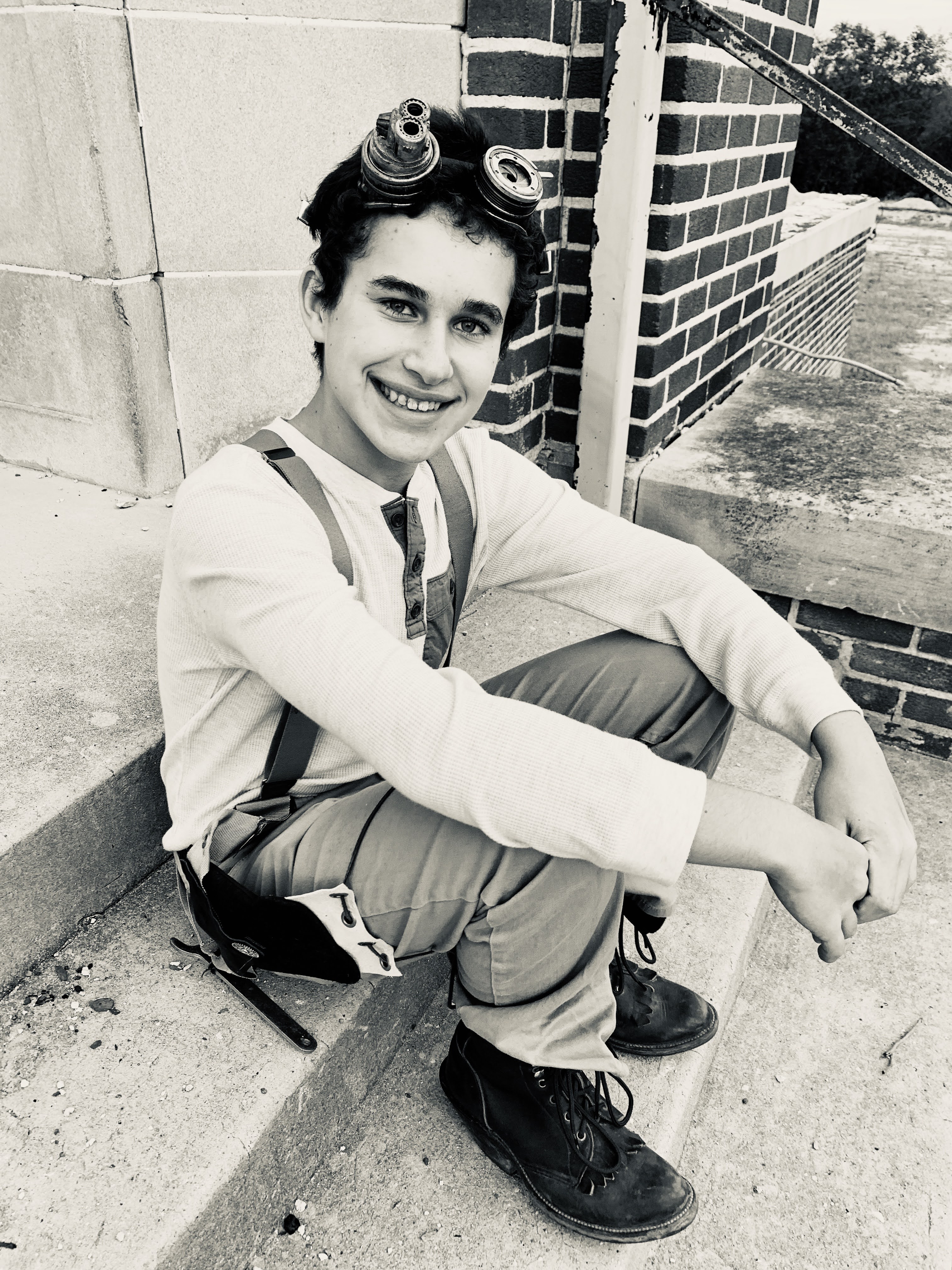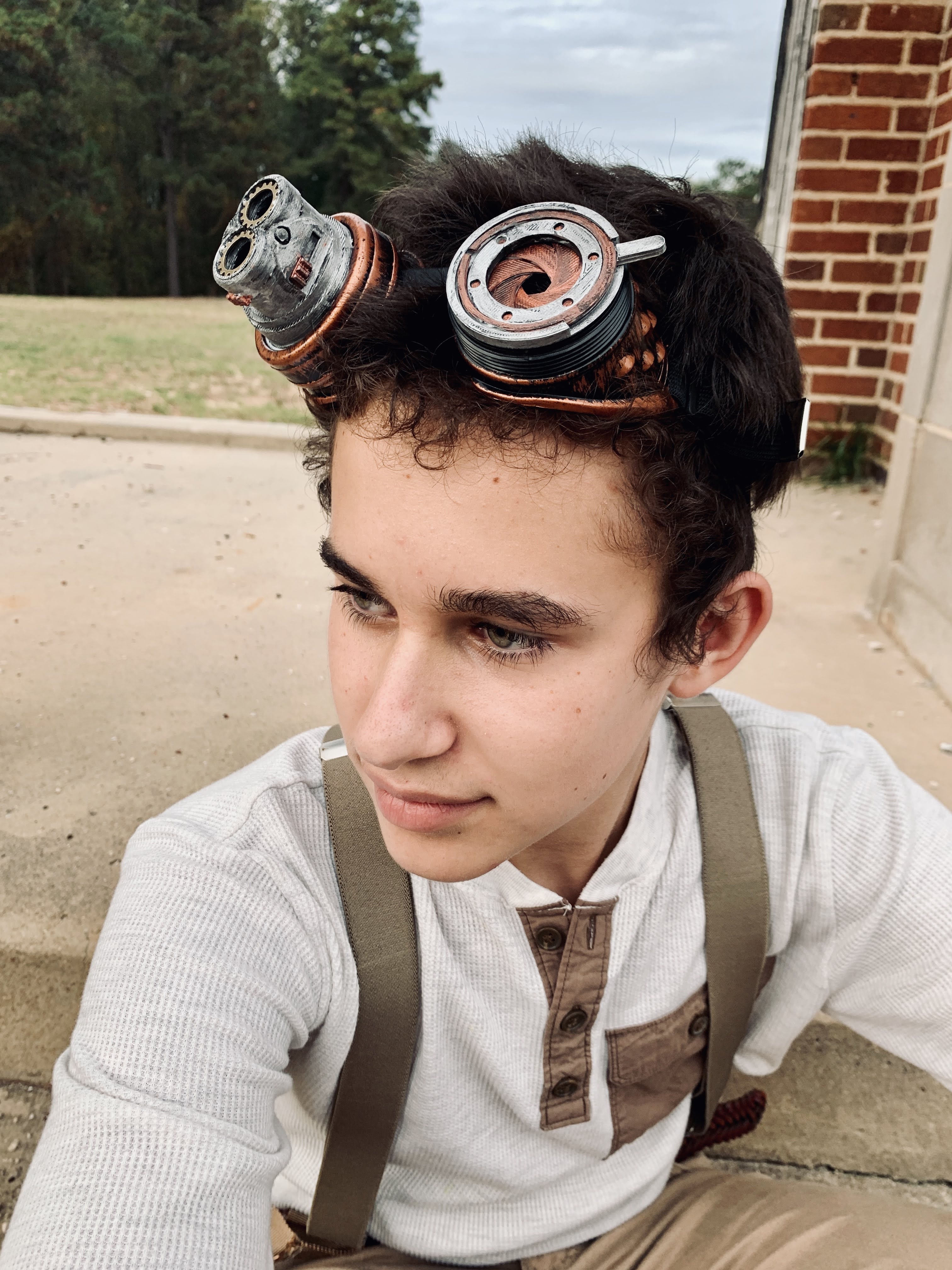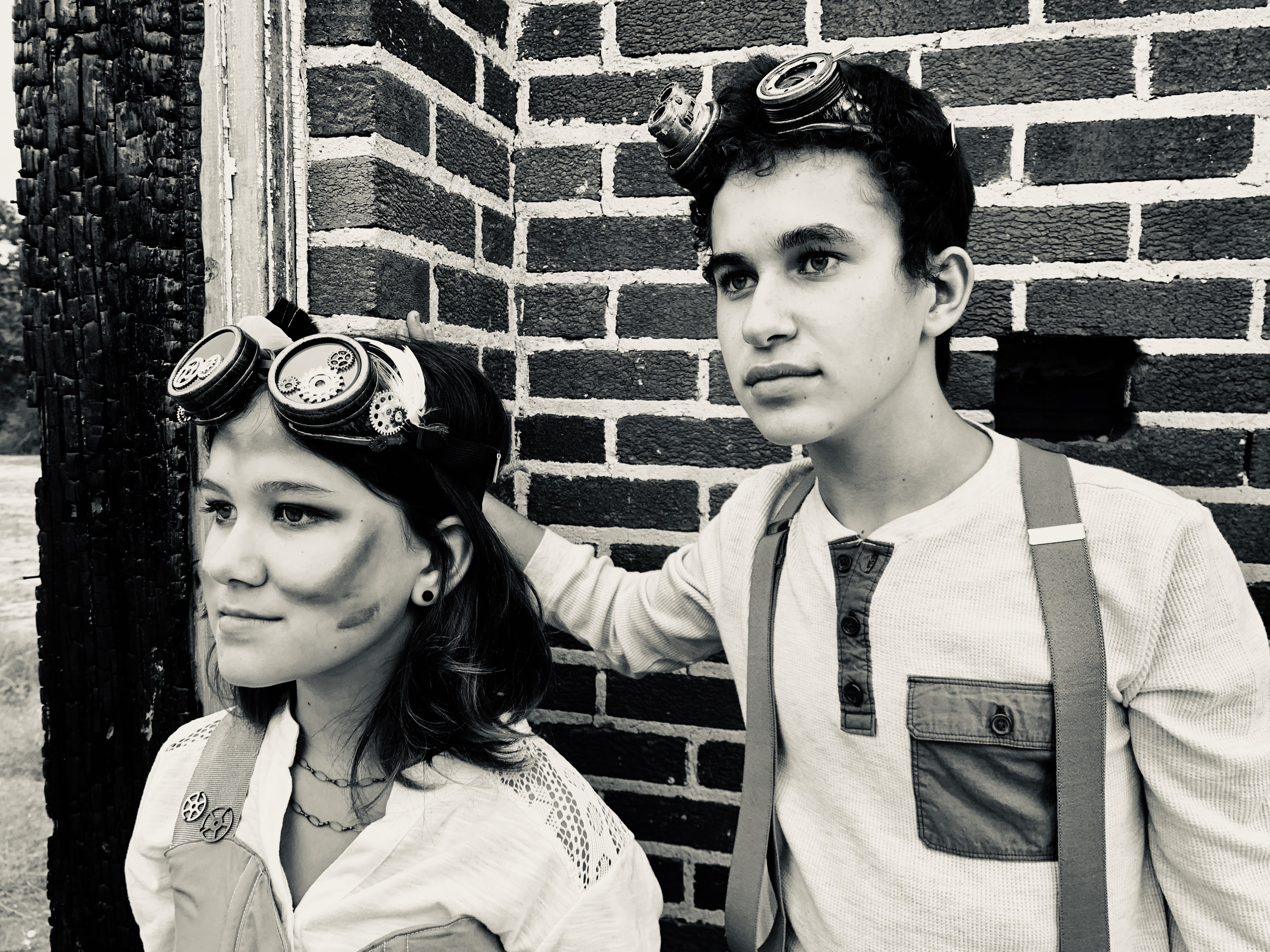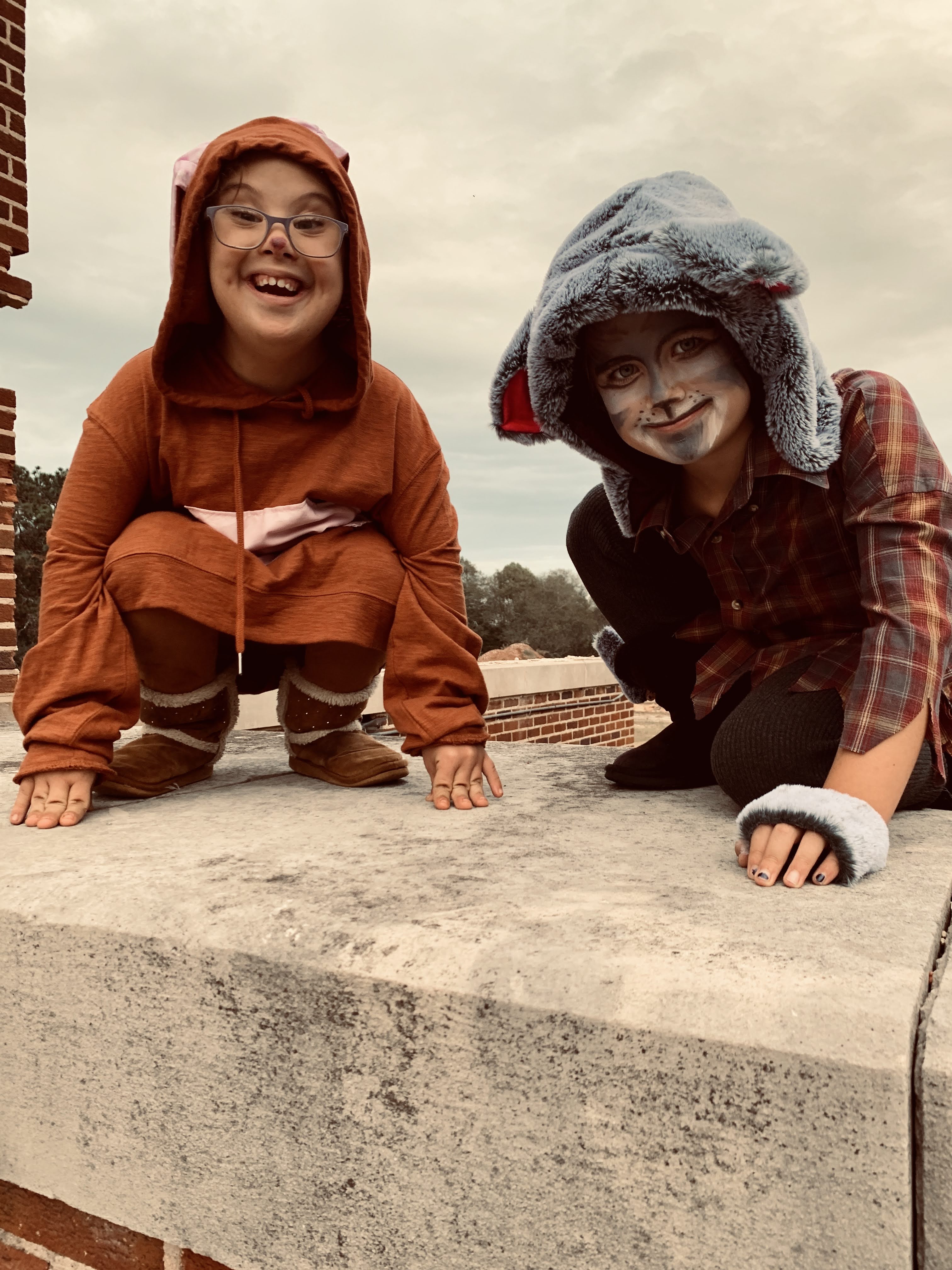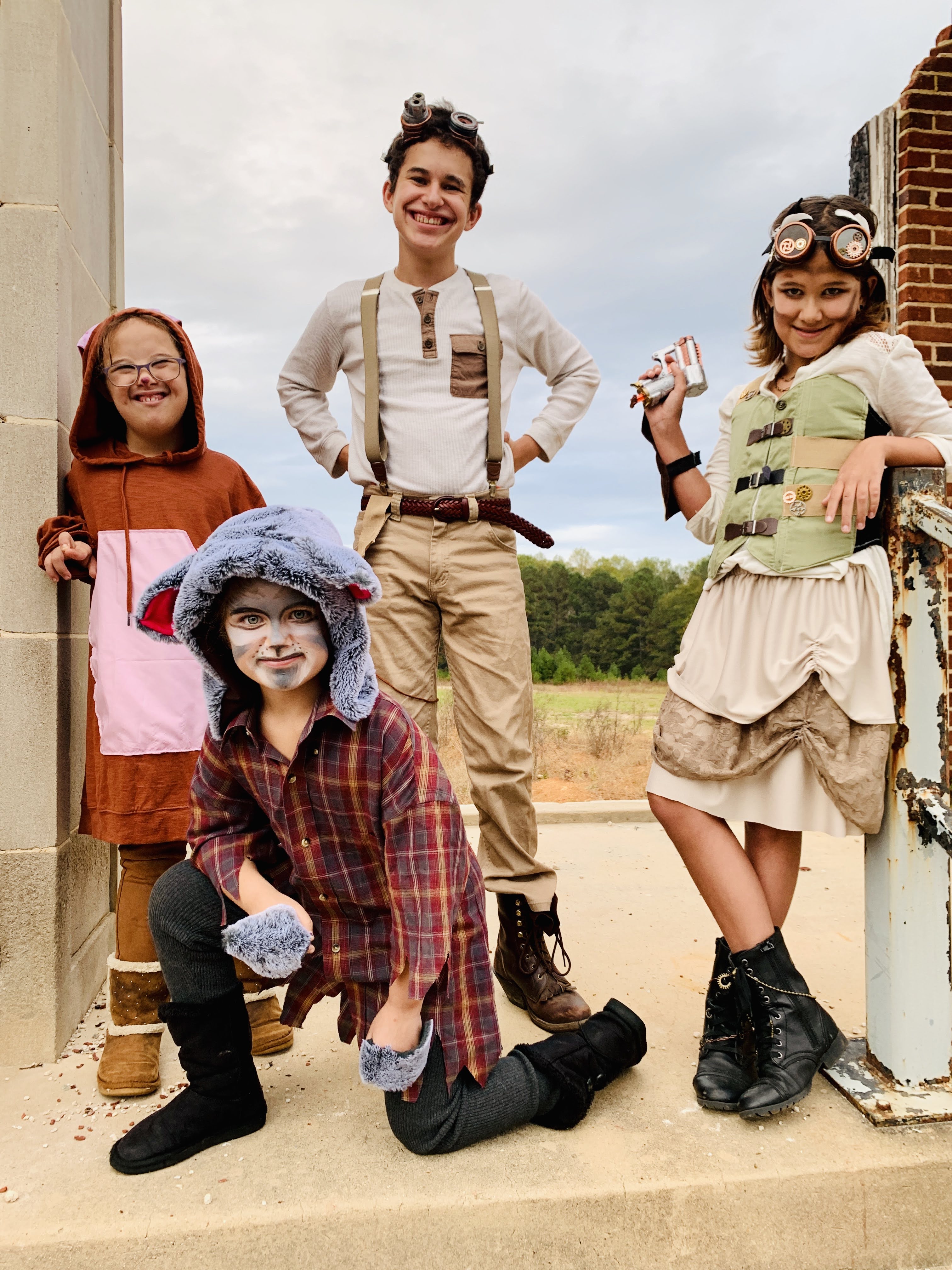 The real wild card this year was trick or treating. We got the green light from my sister-in-law to come to their neighborhood like every year. However, no one knew how many would participate, or how candy delivery would work. But we headed out and were ready for a good time no matter what the candy haul looked like. Dinner was tasty, cousin pictures were taken, and we set out as a group. Overall quantity was reduced both of candy acquired and people participating but no one was sad. Everyone agreed it was different and weird, but that didn't equal disappointing. All candy was set out on a table or some other distanced set up. One house had a monster that was the front for a candy bar slide. They dropped a bar down from the porch and the kid could grab it out of the monster's mouth. Genius. We even took a detour through the neighborhood cemetery. I love the south with its ancient random family burial plots that got surrounded by housing developments. It was a good night.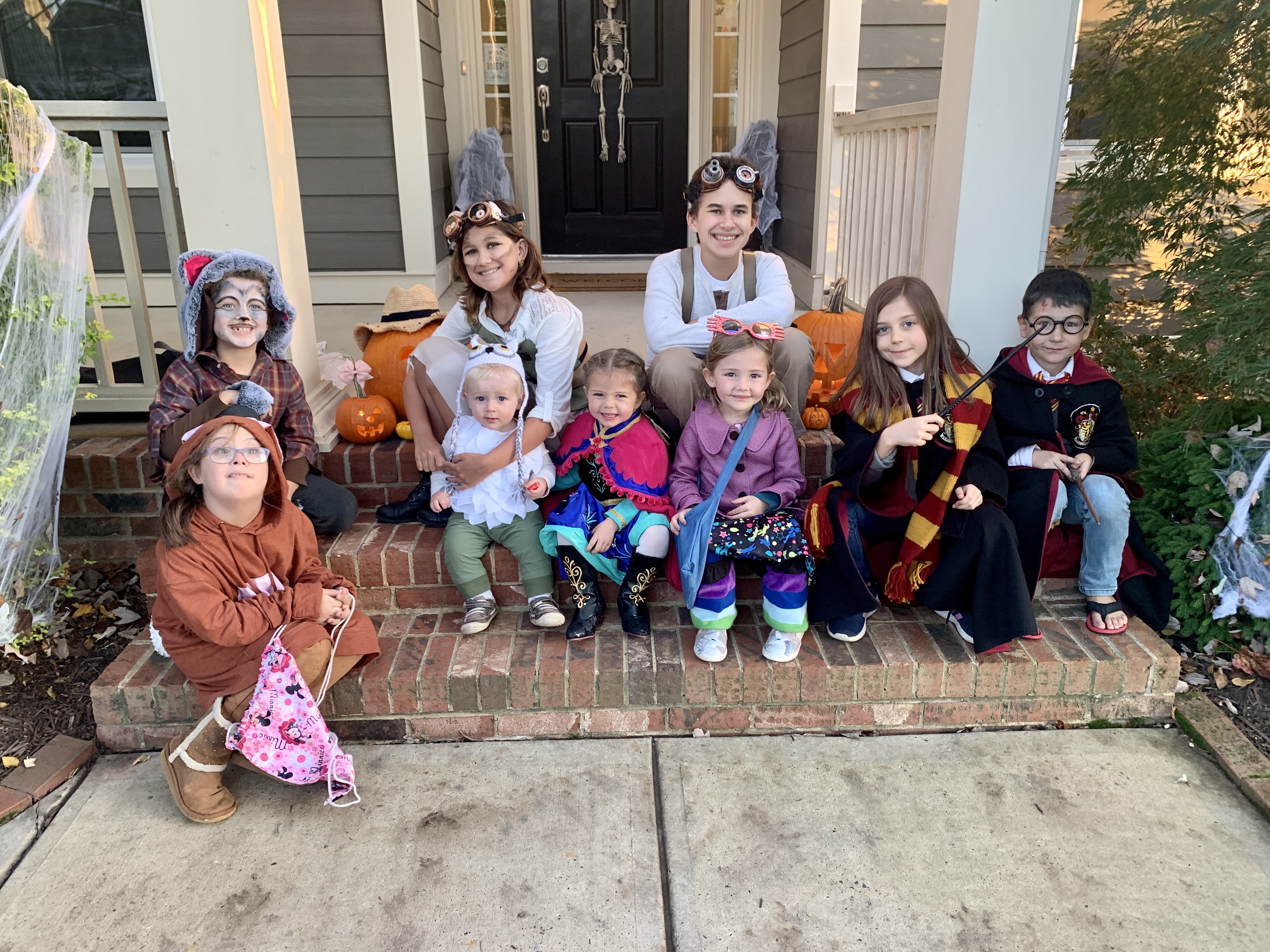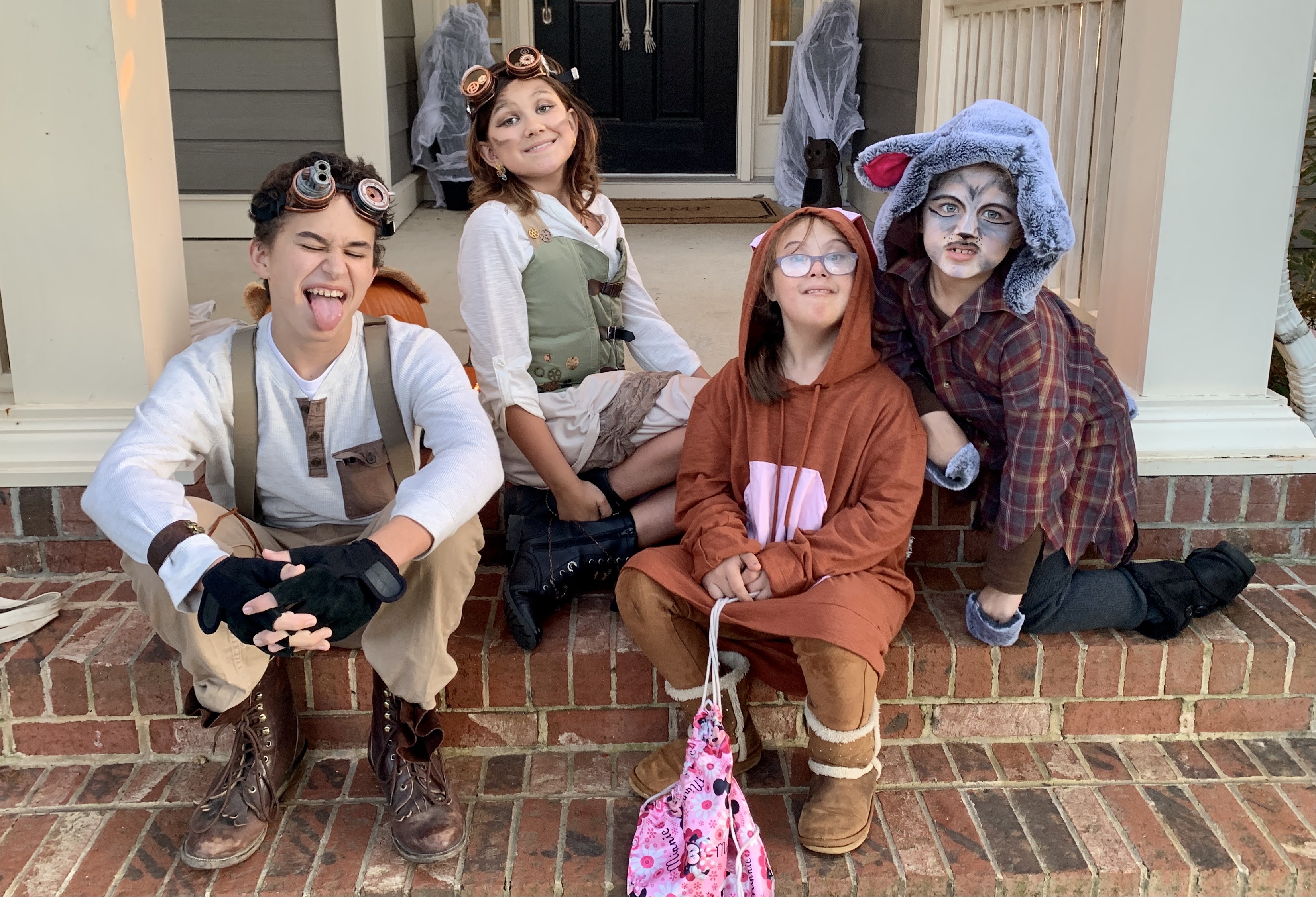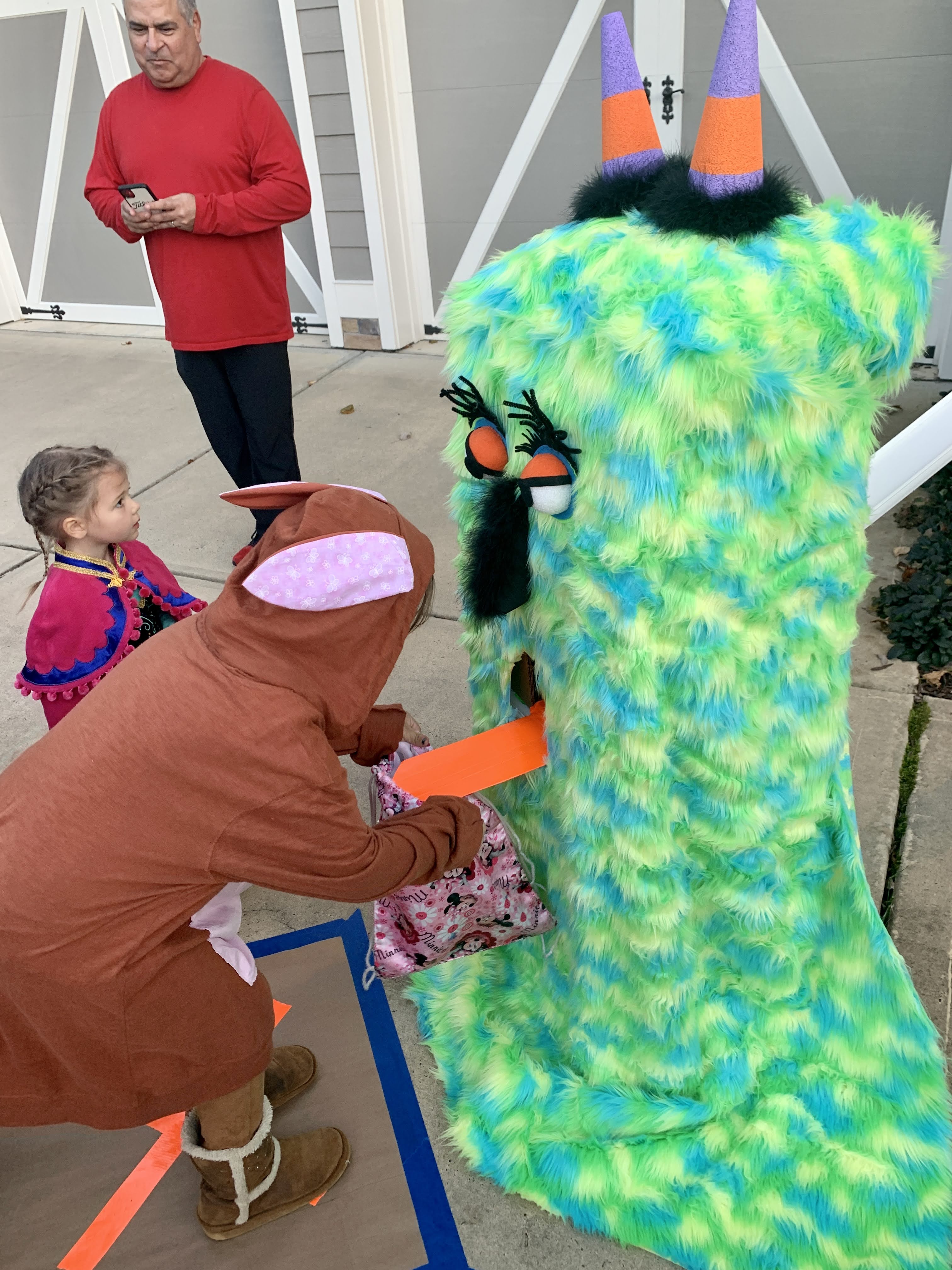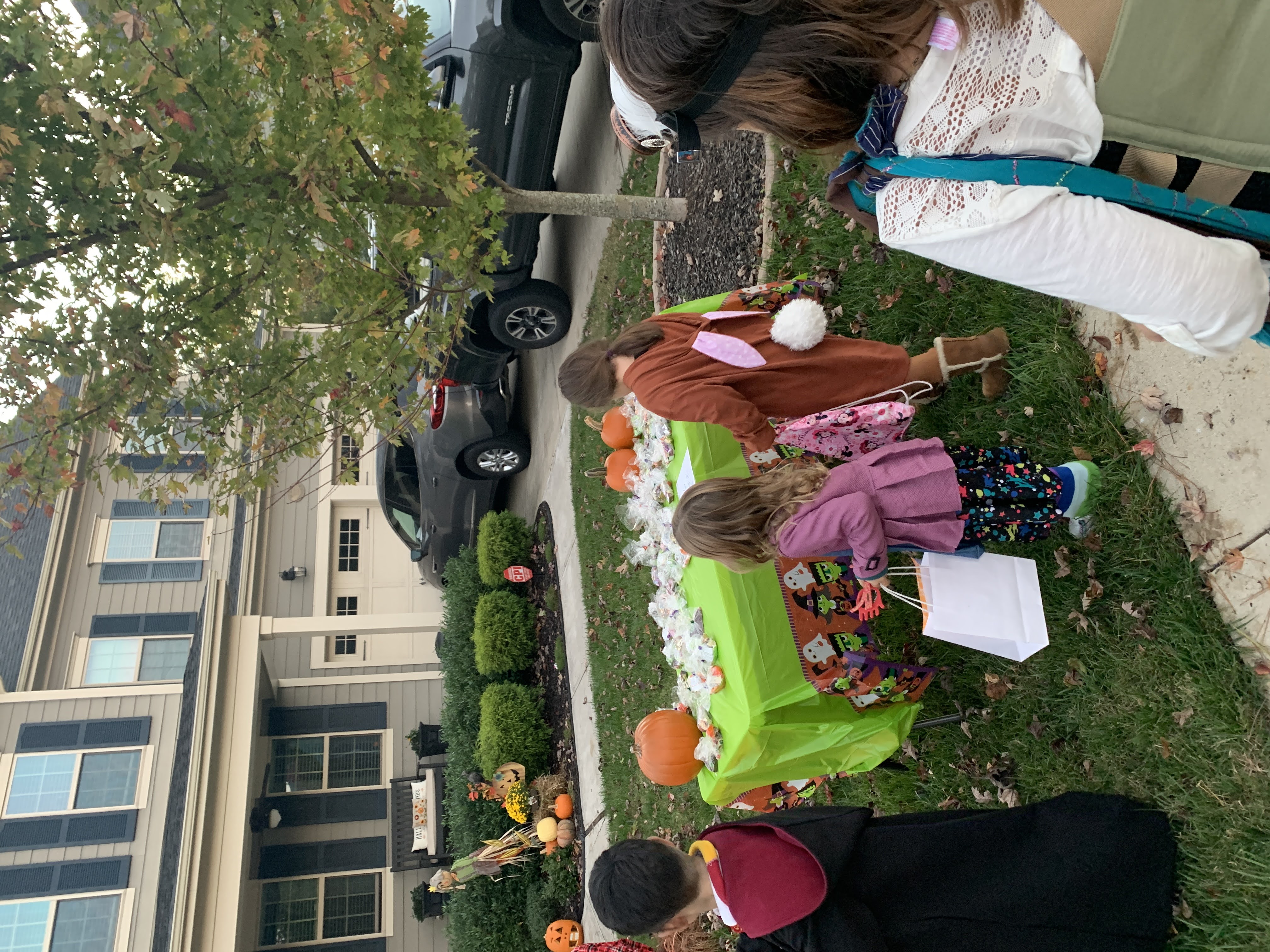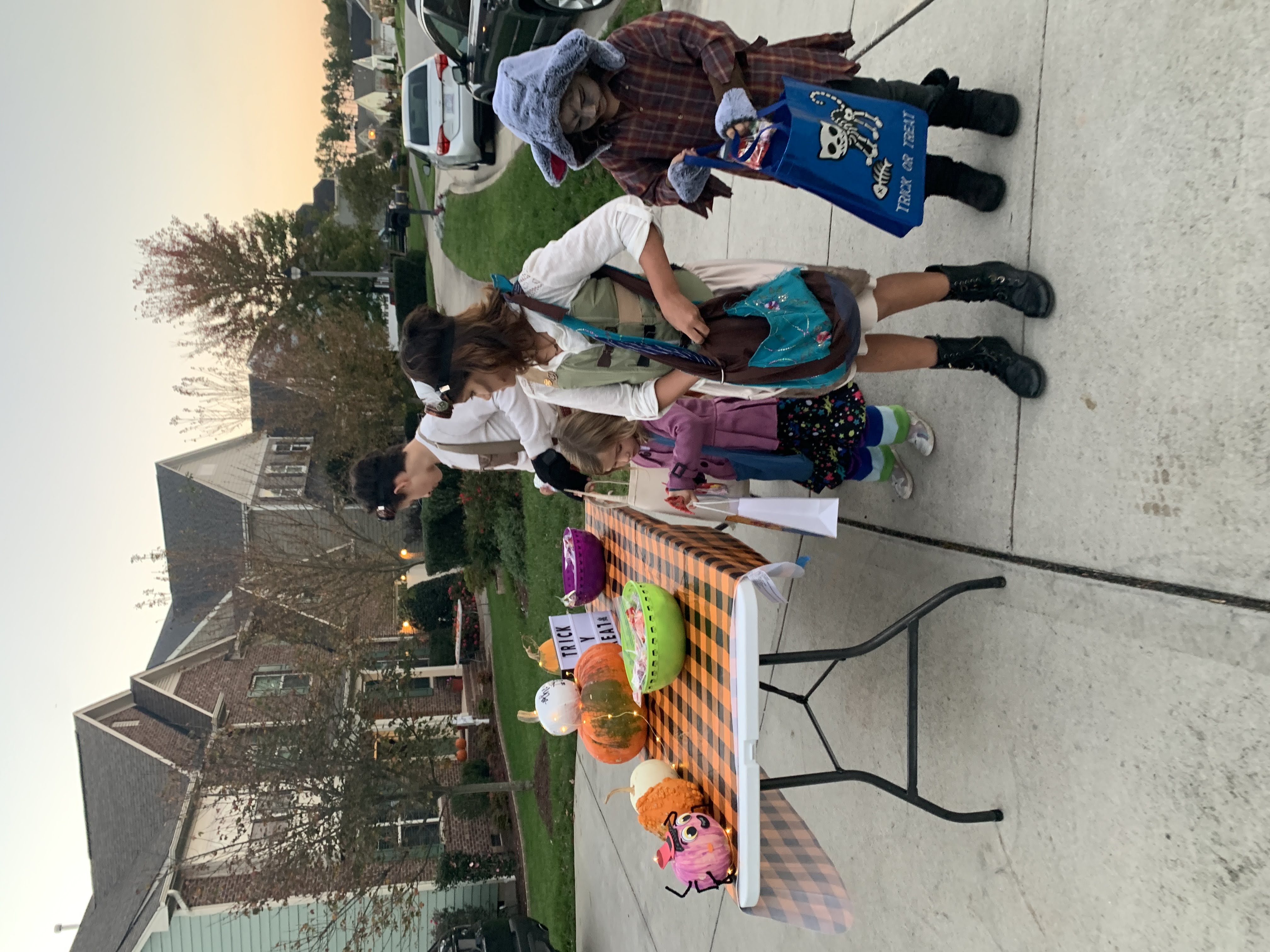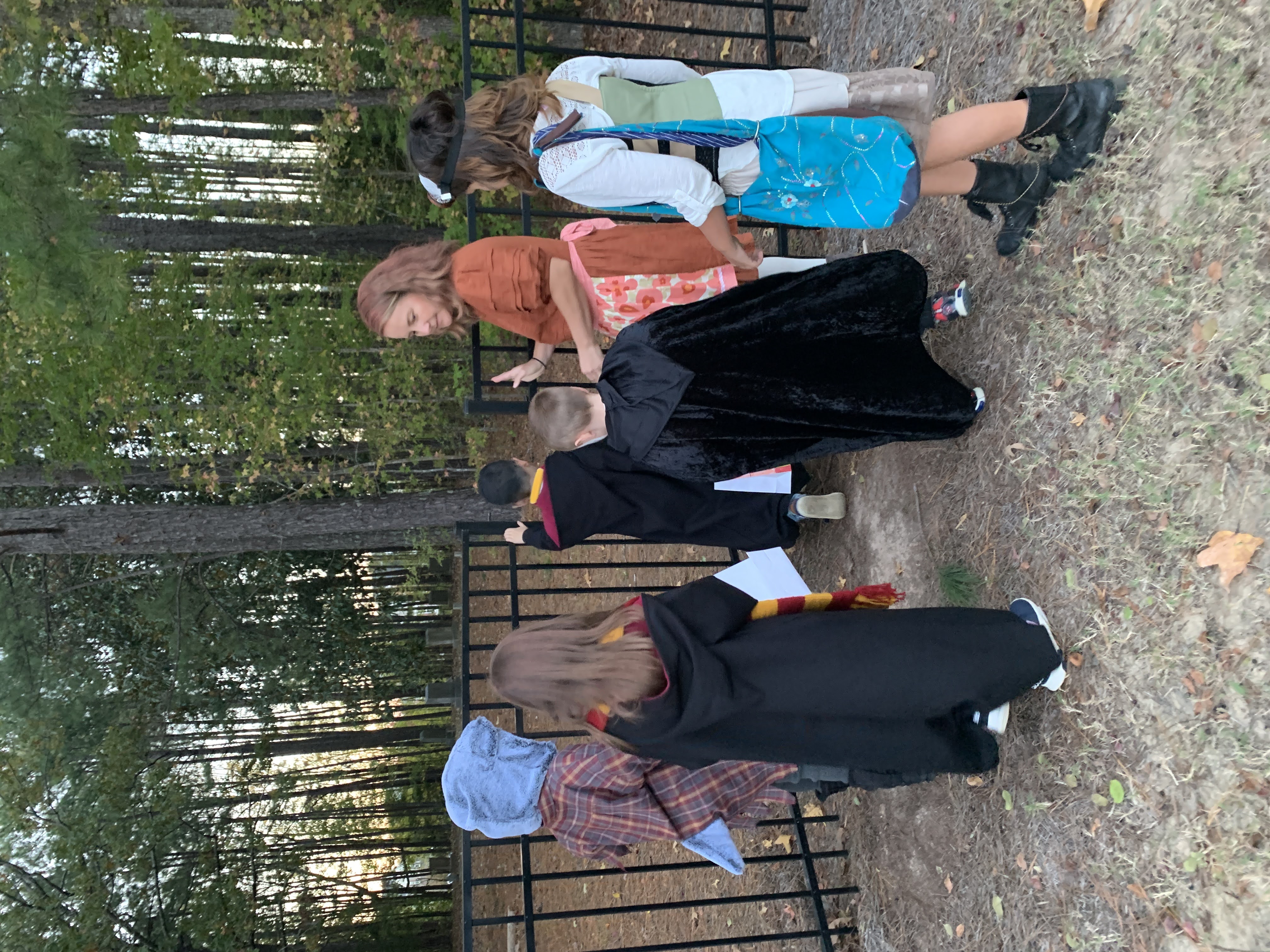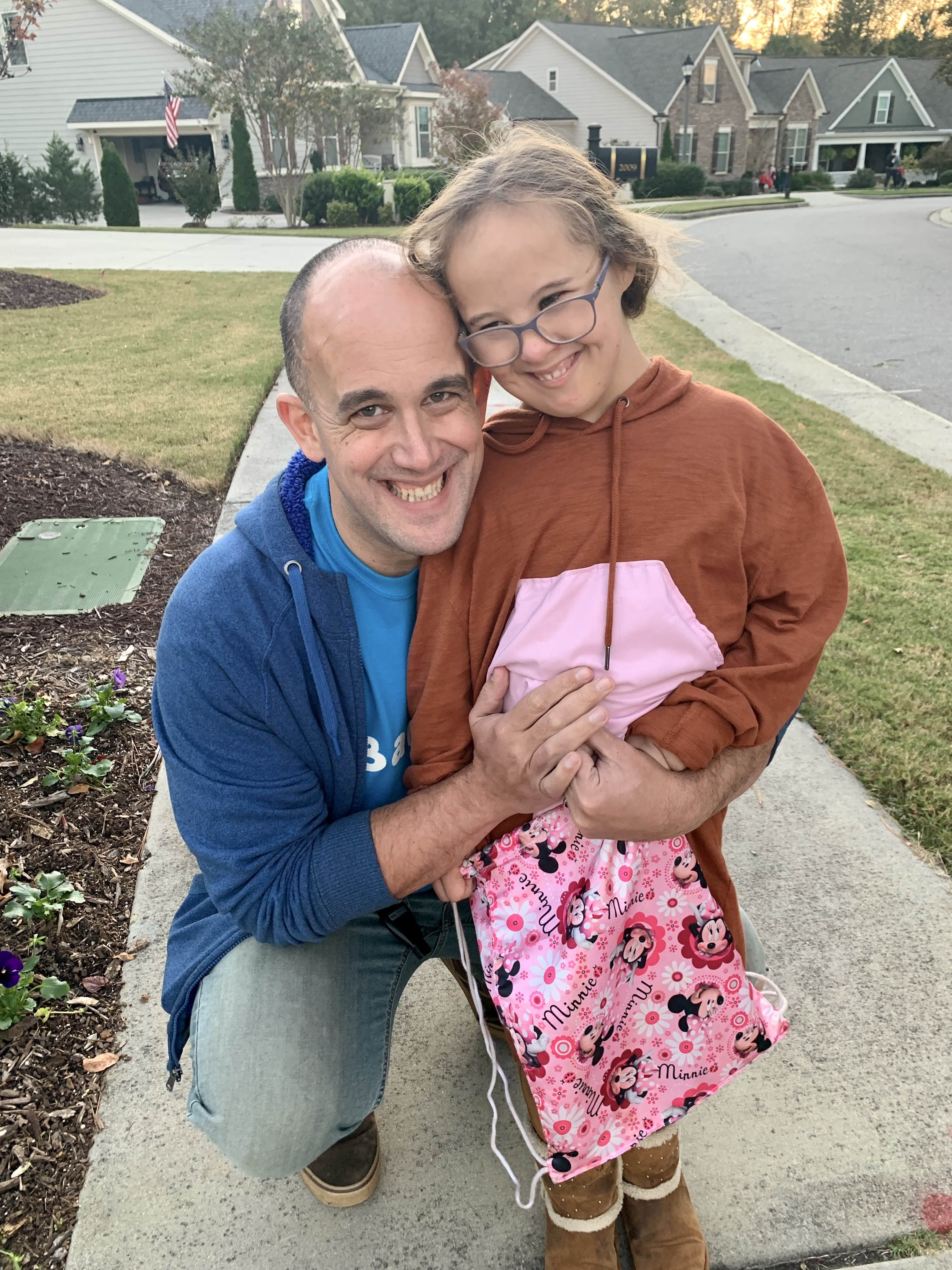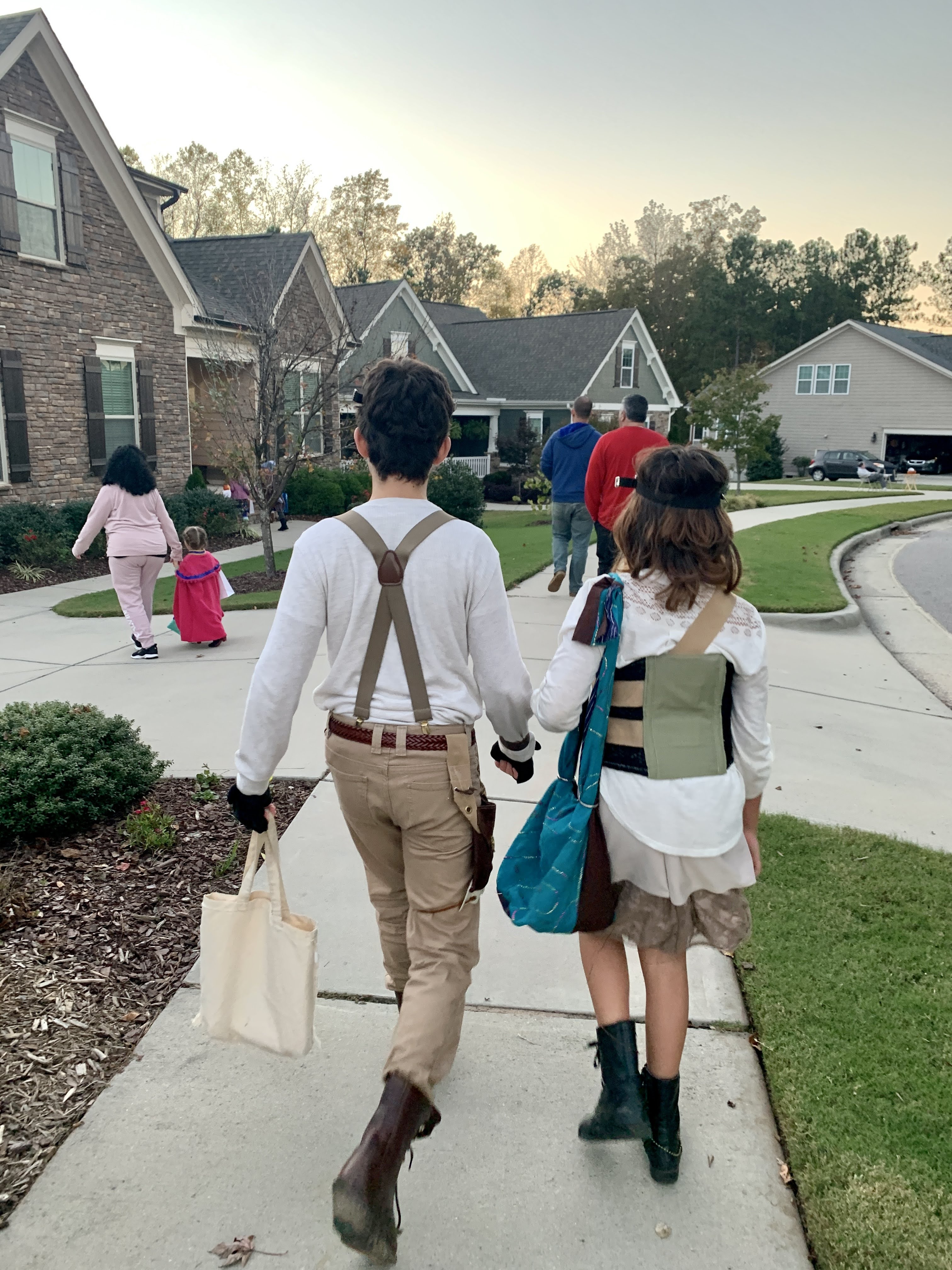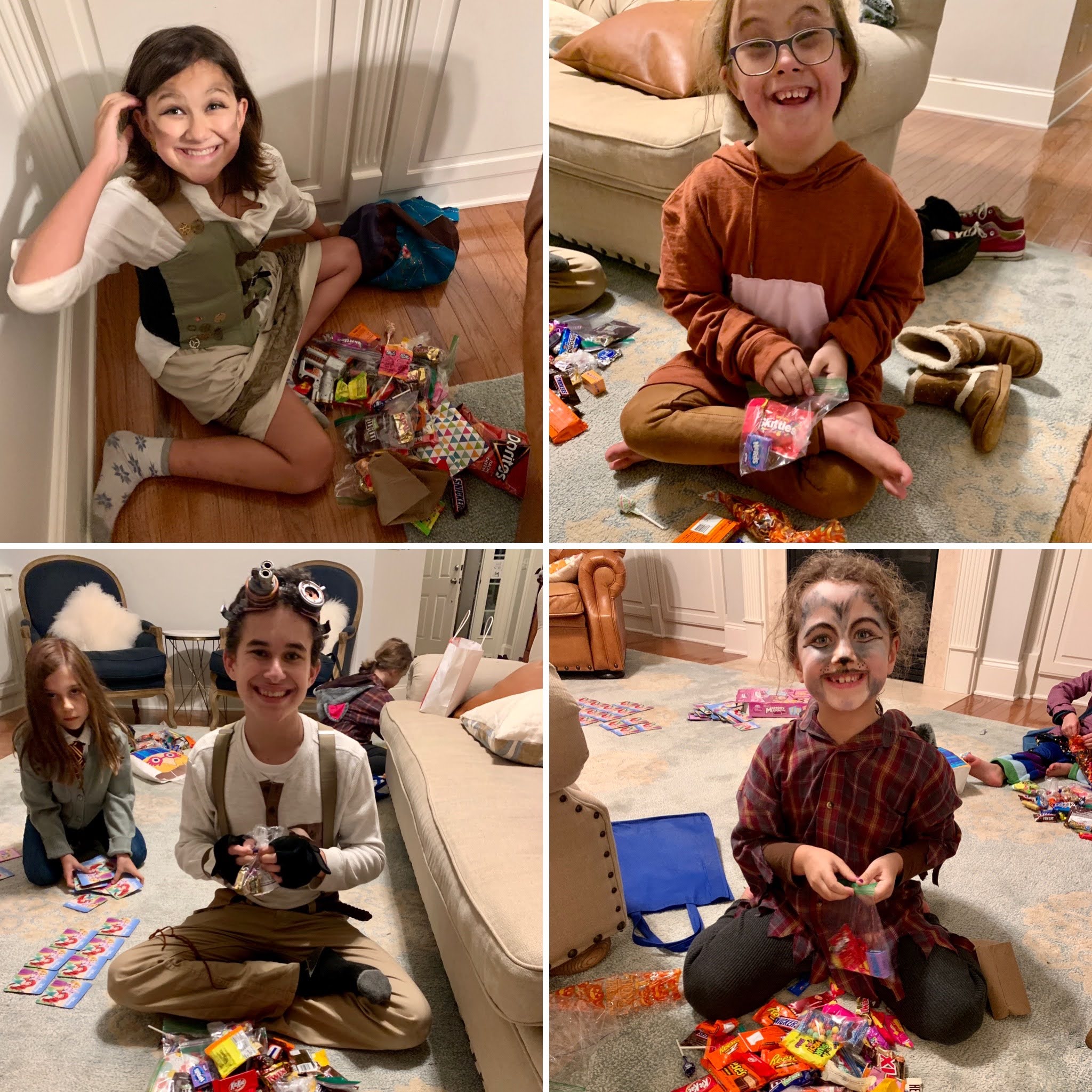 I'm the driving force behind Neil and I dressing up. Usually I get an idea for the most perfect couples costumes and he kindly goes along with it. This year I was drawing a total blank. There was nothing I actually wanted to be so I was trying to be ok with just skipping it. But then Neil came through and saved the day by suggesting we be characters from our all time favorite kid show. It's a show out of Australia called "Bluey." It's about a family of Heelers (dogs) and they are hilarious. Like seriously I've laughed so hard I've cried watching "Bluey." Well, the mom's name is Chilli and the dad is Bandit. So we went with super last minute costumes, but they totally made me happy. Even if even less people understood our costumes than the steampunk ones.