Dia De Los Muertos
---
2020-11-07
"I knew a man who once said, 'Death smiles at us all; all a man can do is smile back." –Gladiator
I know that this quote is from Marcus Aurelius. I chose to quote Maximus from the movie Gladiator quoting Marcus Aurelius because one of the movie's themes is one of the things I love about Dia de los Muertos. It all makes sense in my head and that's the important thing. Stick with me while I try to explain it.
There are so many things about being human that have been sterilized out of the normal (especially American) everyday experience. For example, pregnancy isn't as common. Seeing a woman really, really pregnant out and about doing stuff isn't normal anymore, forget a woman having a baby at home. Really old people and being at the point where you are so old you cant care for yourself isn't something we see or live with anymore. [Side note: There is a whole Disney movie about Dia de los Muertos and it's brilliant. Coco makes me happy on so many levels. One thing the movie really, really gets right is showing the main character having a relationship with his very old great grandma. She lives at home and is cared for by her family so she is an integral part of their life. Miguel isn't creeped out by her. So many young people don't know how to hang out with really old people and that's sad to me.] Most people now a days don't deal with death on a regular basis. People kind of look at me sideways when I talk about processing our animals. Or the fact that them dying makes my kids sad, but they are used to death. It's not devastating, it's the other half of life. Dia de los Muertos seeks to normalize death. It reminds us that yes people die, but that's the other half of life and remembering family matters. Families don't end at death and that is absolutely a reason to celebrate.
2020 turned into a year of smaller celebrations and scaled-back holidays. That's ok. I'm all for giving all of us a pass to do what we need to, to make it through. Harder to extend myself the same courtesy, but I'm working on it. I nailed Halloween, so Dia de los Muertos was minimal this year, because that's what I had brain space for. And that's ok. The Pan de Muertos was a plain loaf, and the sugar skull candies were just white. The kids decorated and ate a few cookies and we kept the tradition going, ready for years when things can be more of a full-scale production.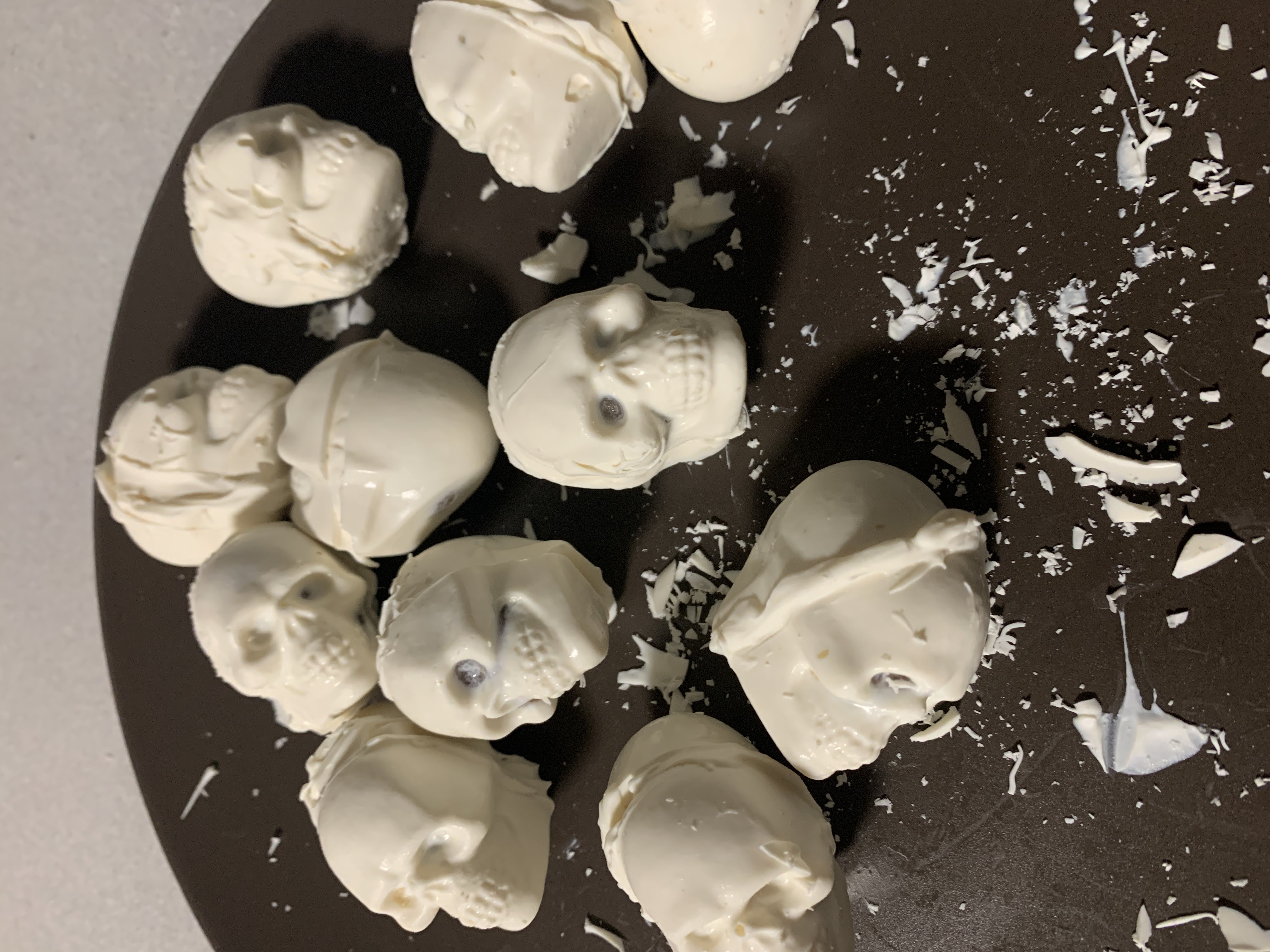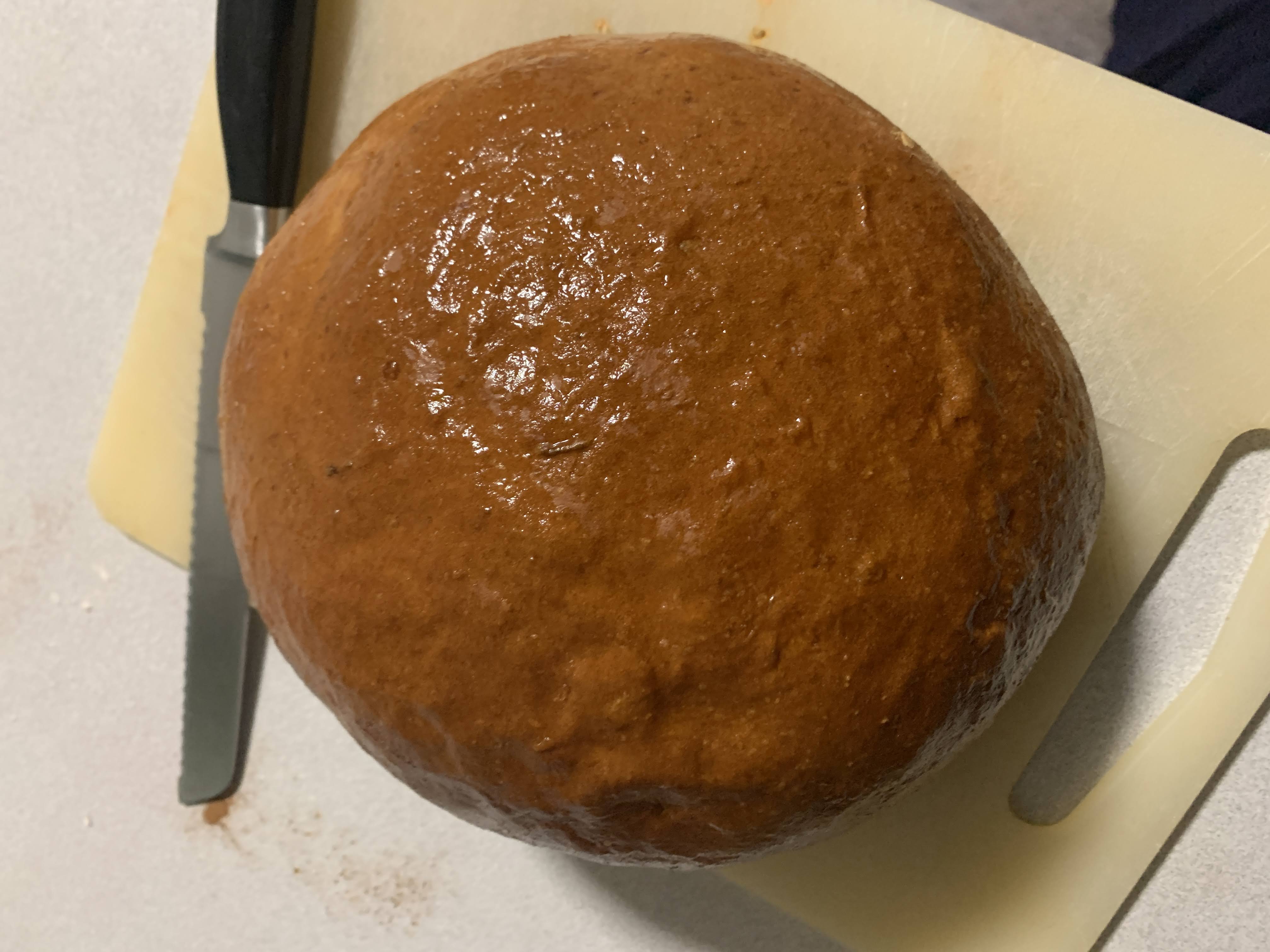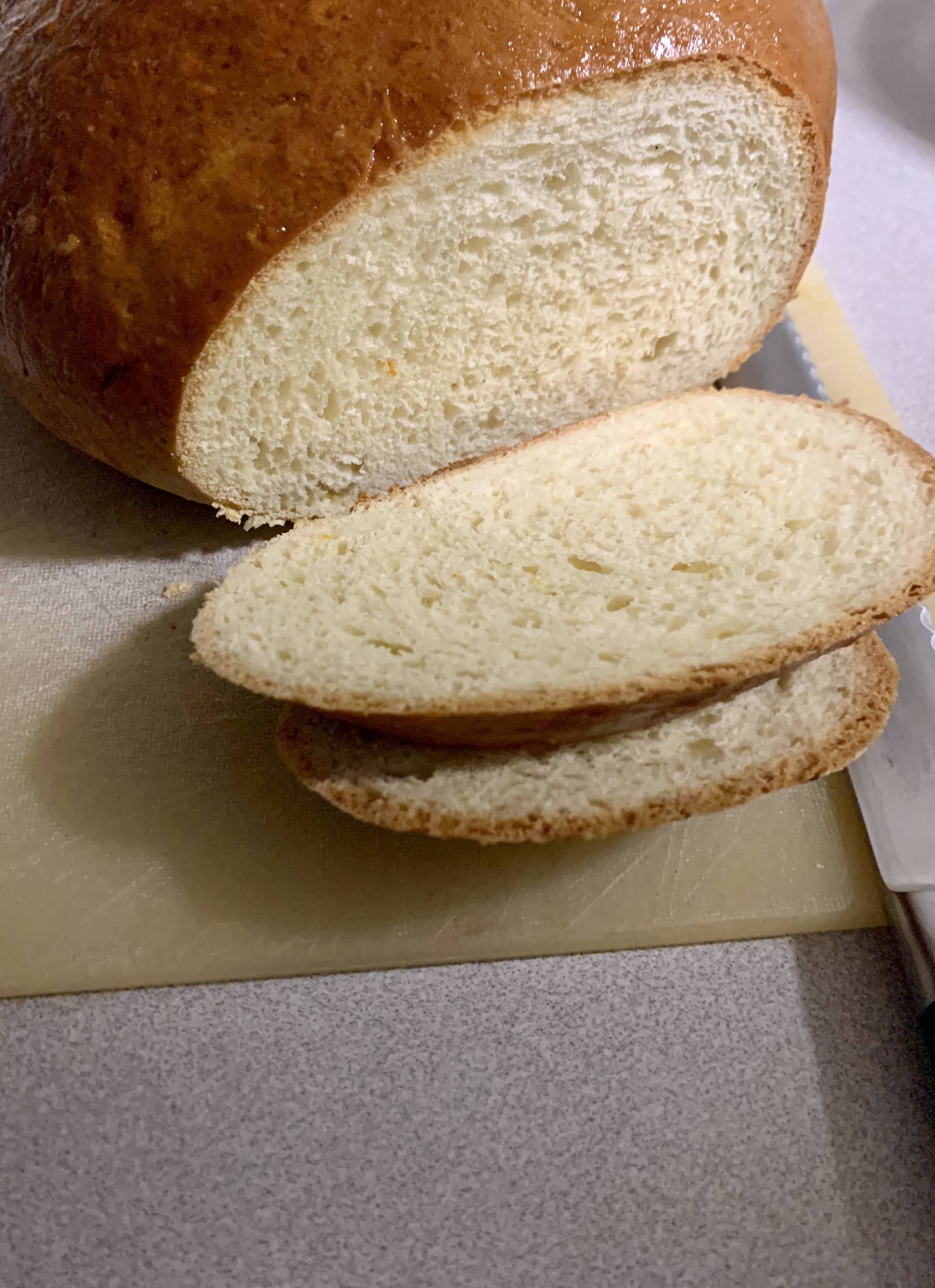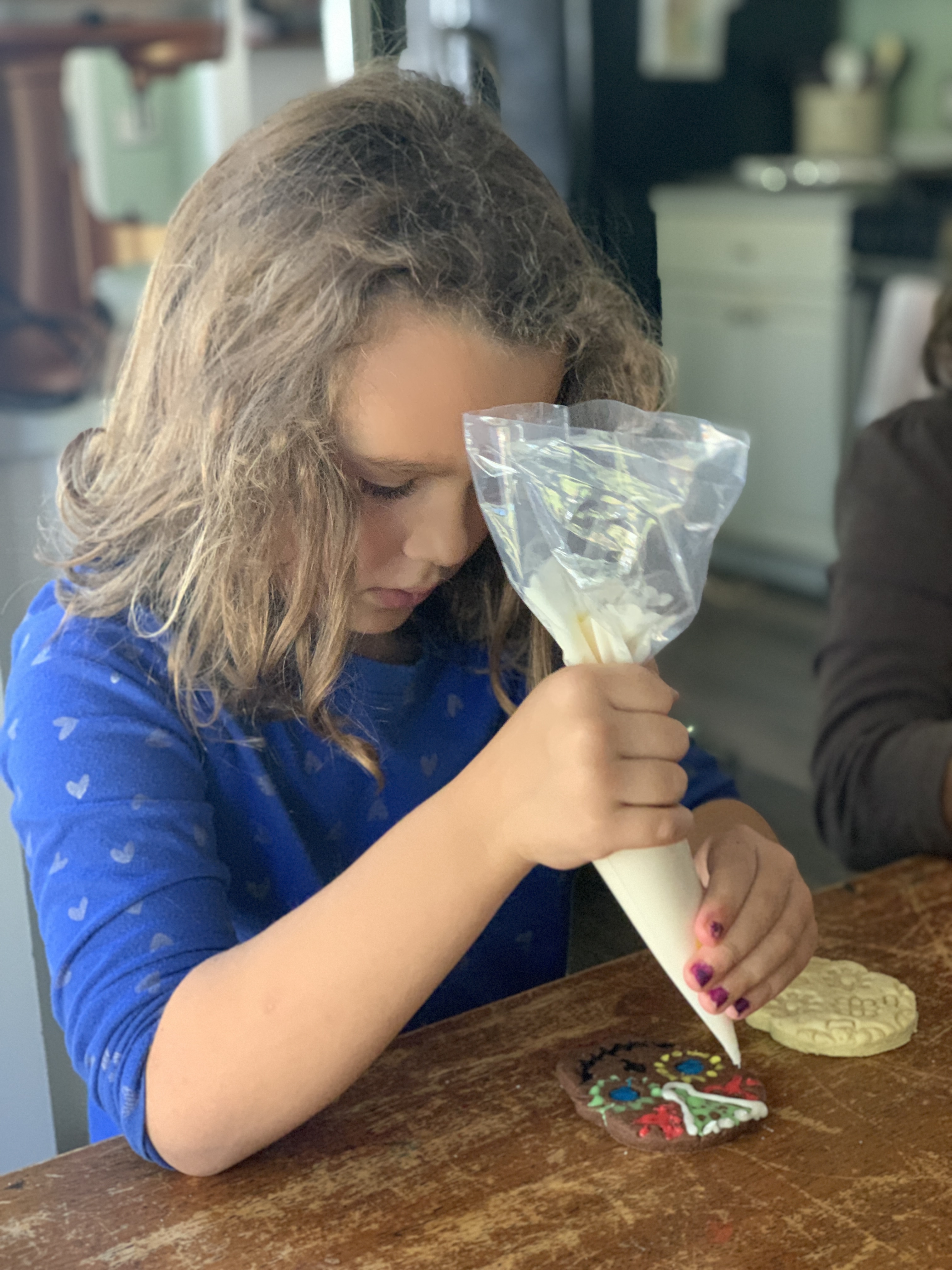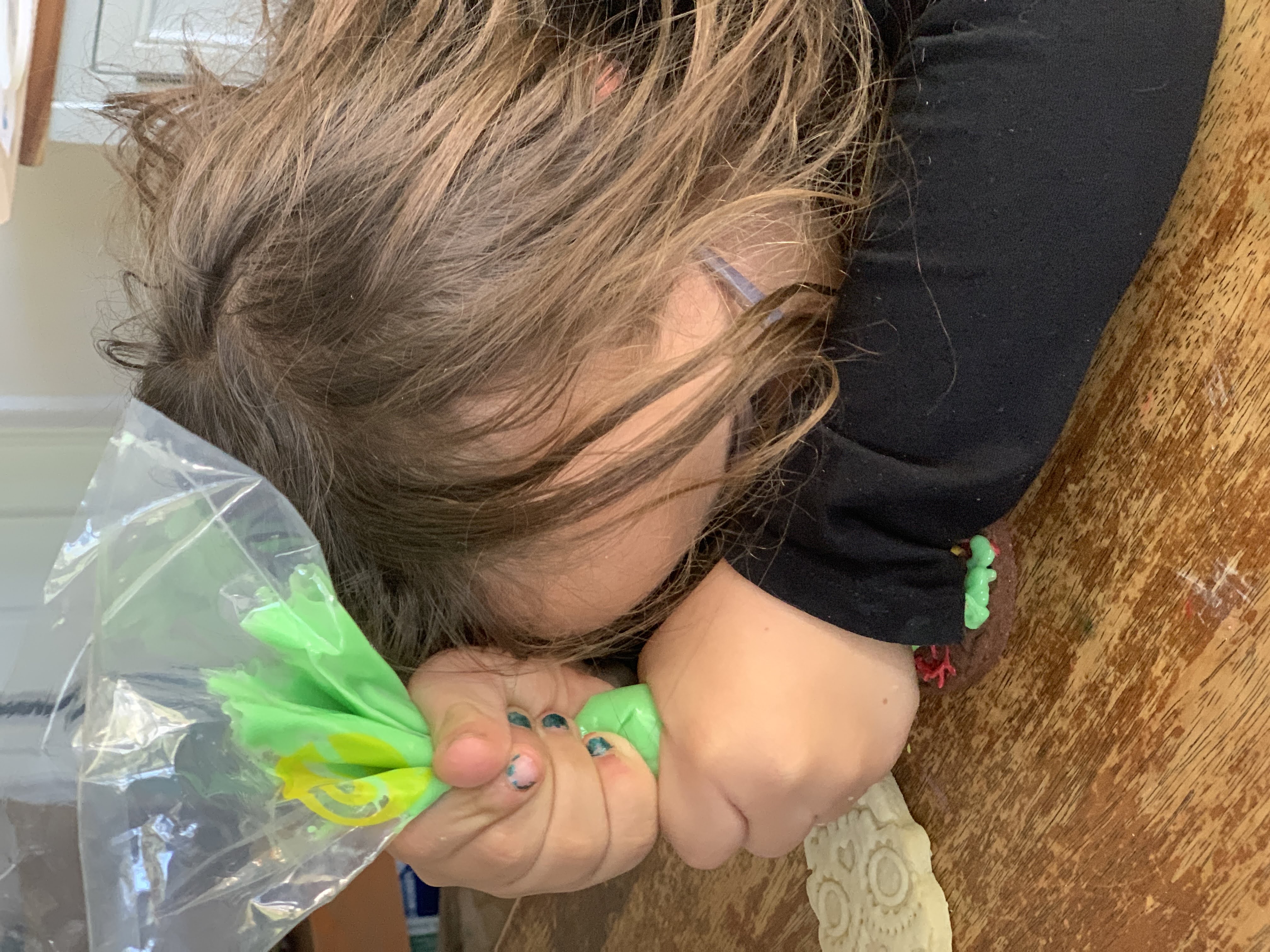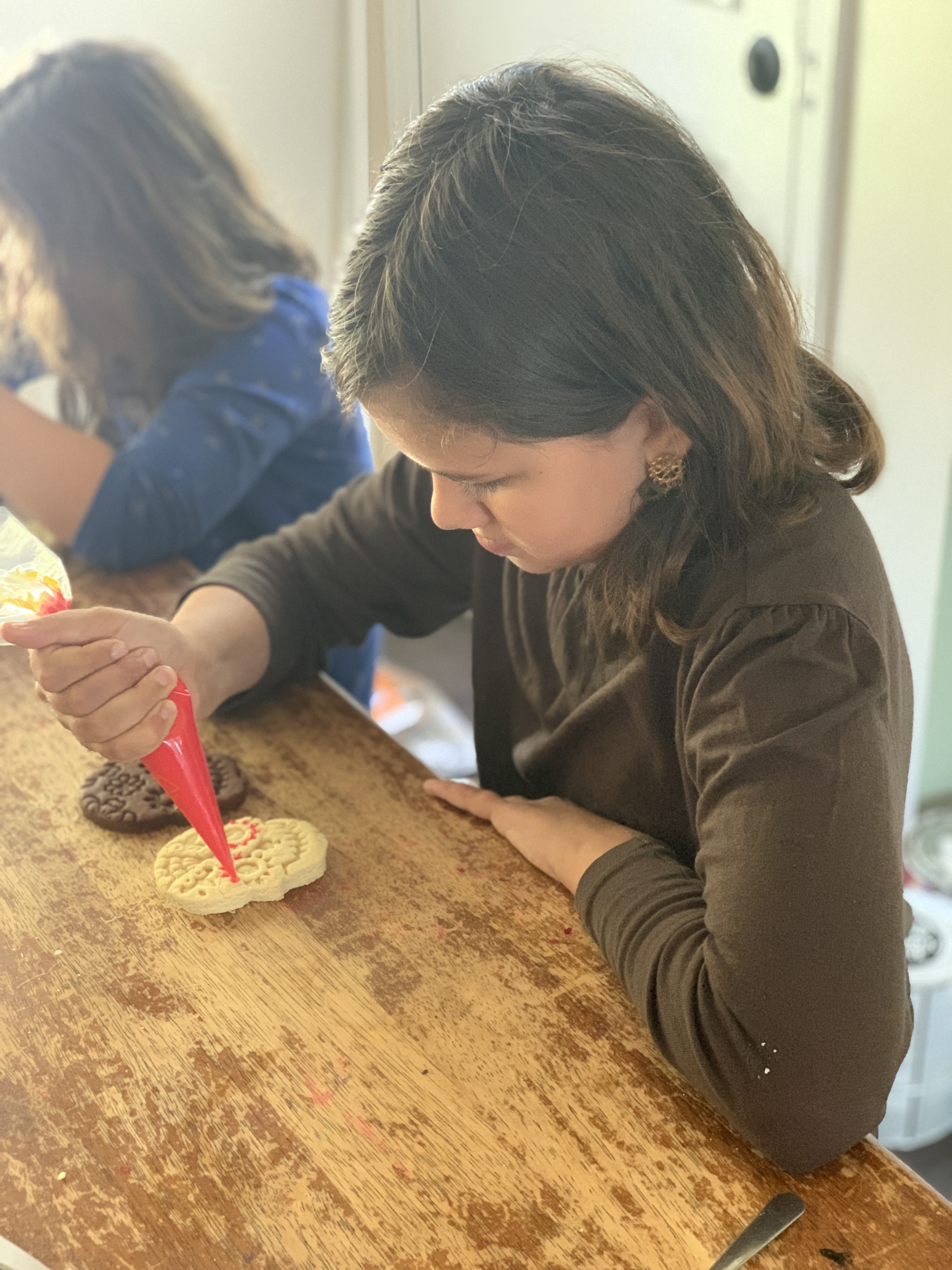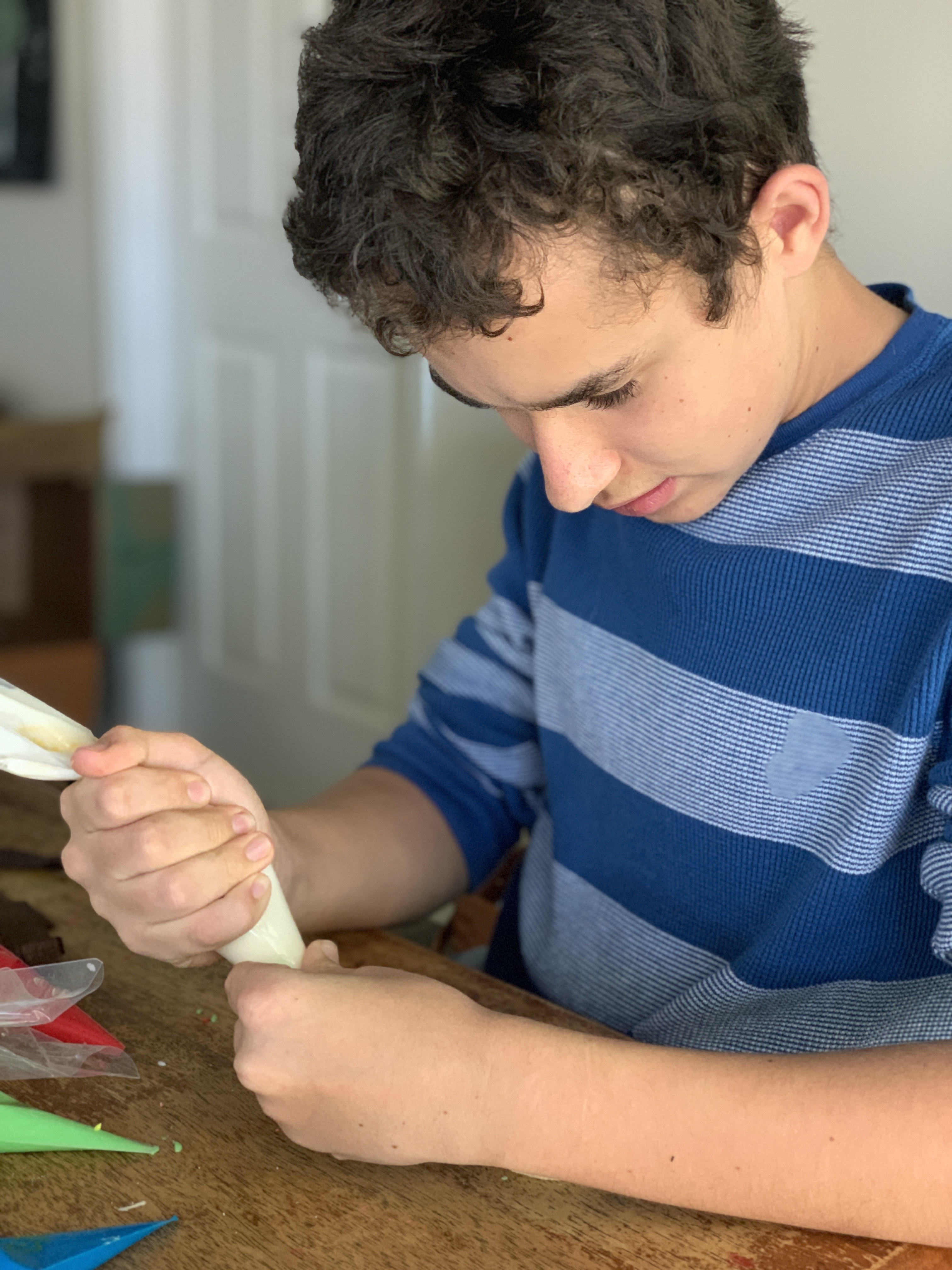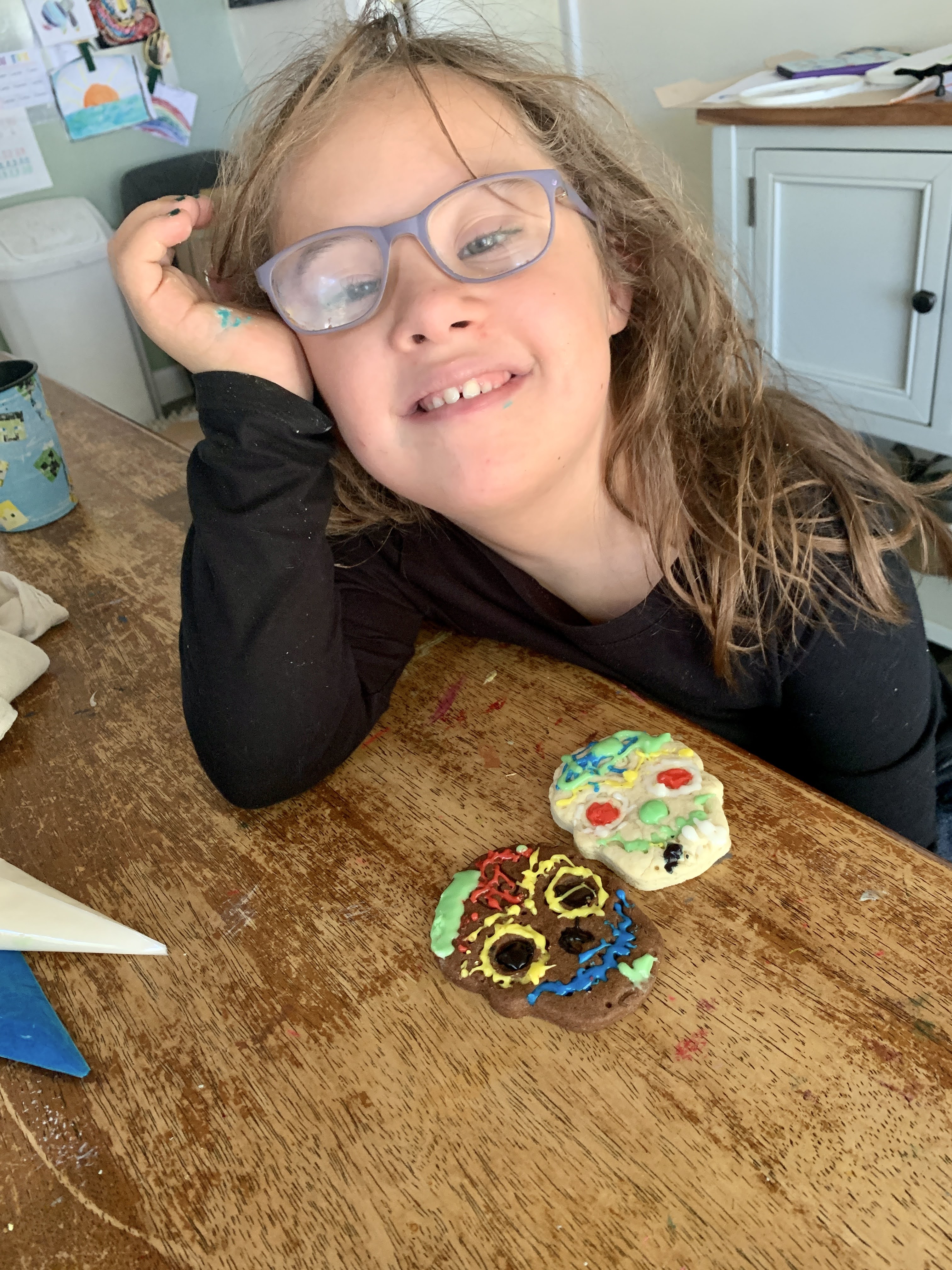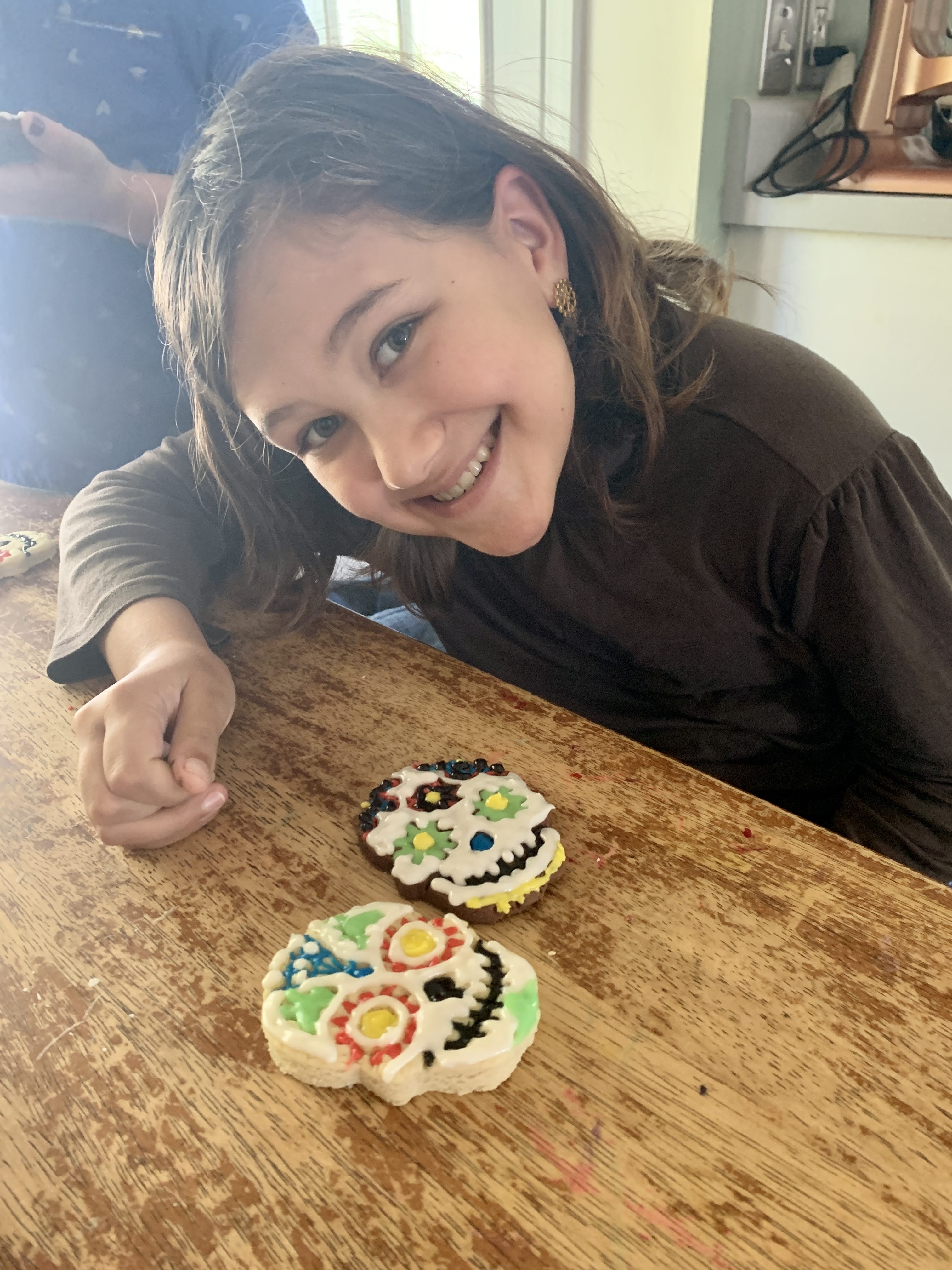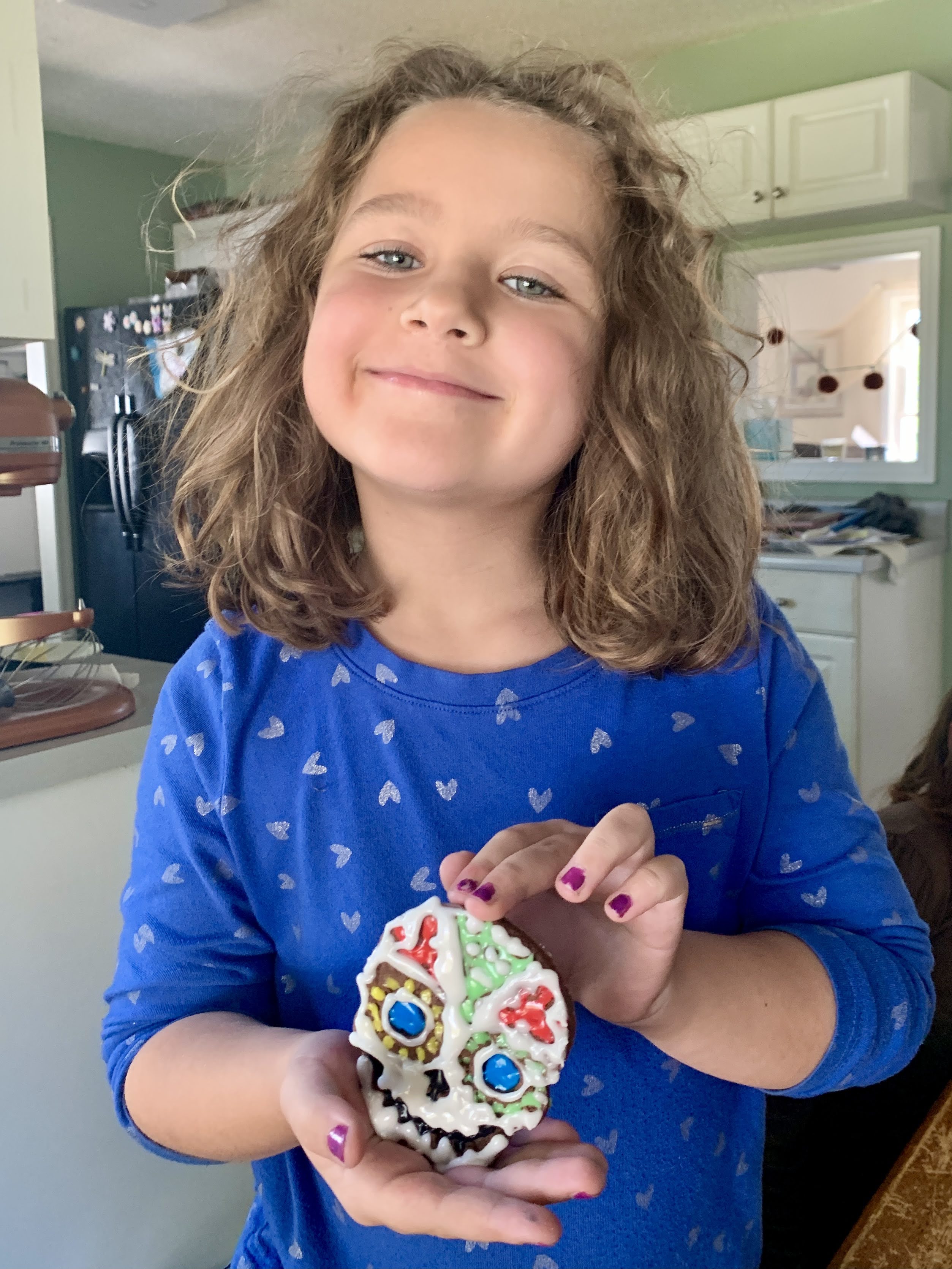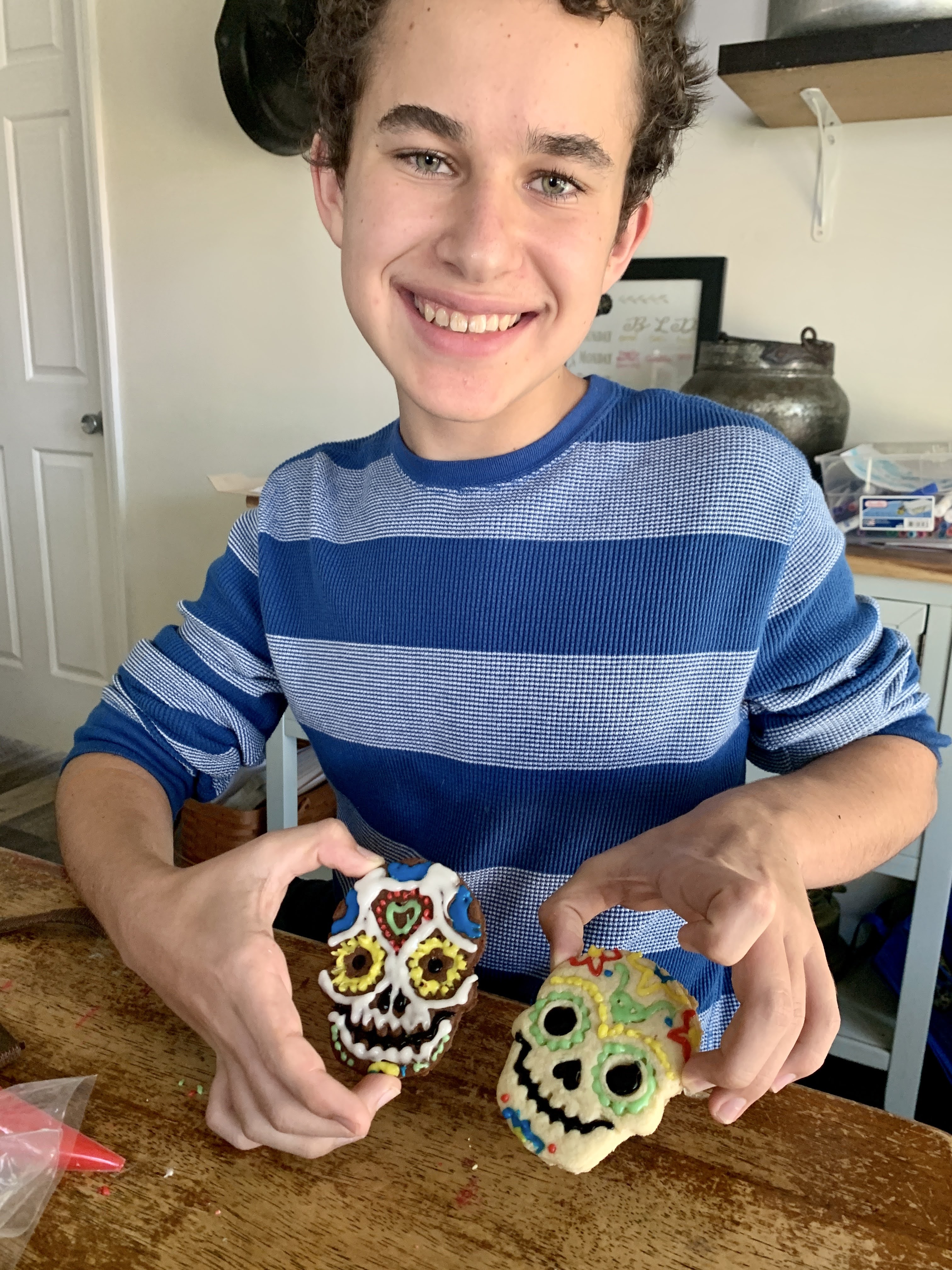 Layna is all about the details and, as everyone knows, the closer you are to your work the better the details turn out.