Christmas events
---
2020-12-13
Right this minute I'm writing this from 3,000ish miles from where I usually do my blog posts. 2020 was a rough year and I'm 100% capitalizing on the excuse to go a bit bigger across the board this Christmas season. I'll get to that in a minute. But backing up a little…
I realized back in September that it had been a long time since I'd visited my dad and it was high time I fixed that. Looking at the calender really narrowed down my options and this weekend was the winner for me to fly out to L.A. Because it is 2020 and all, L.A. County went into lockdown the week before I came. This made it impossible for me to see my friend Jamie which sucks.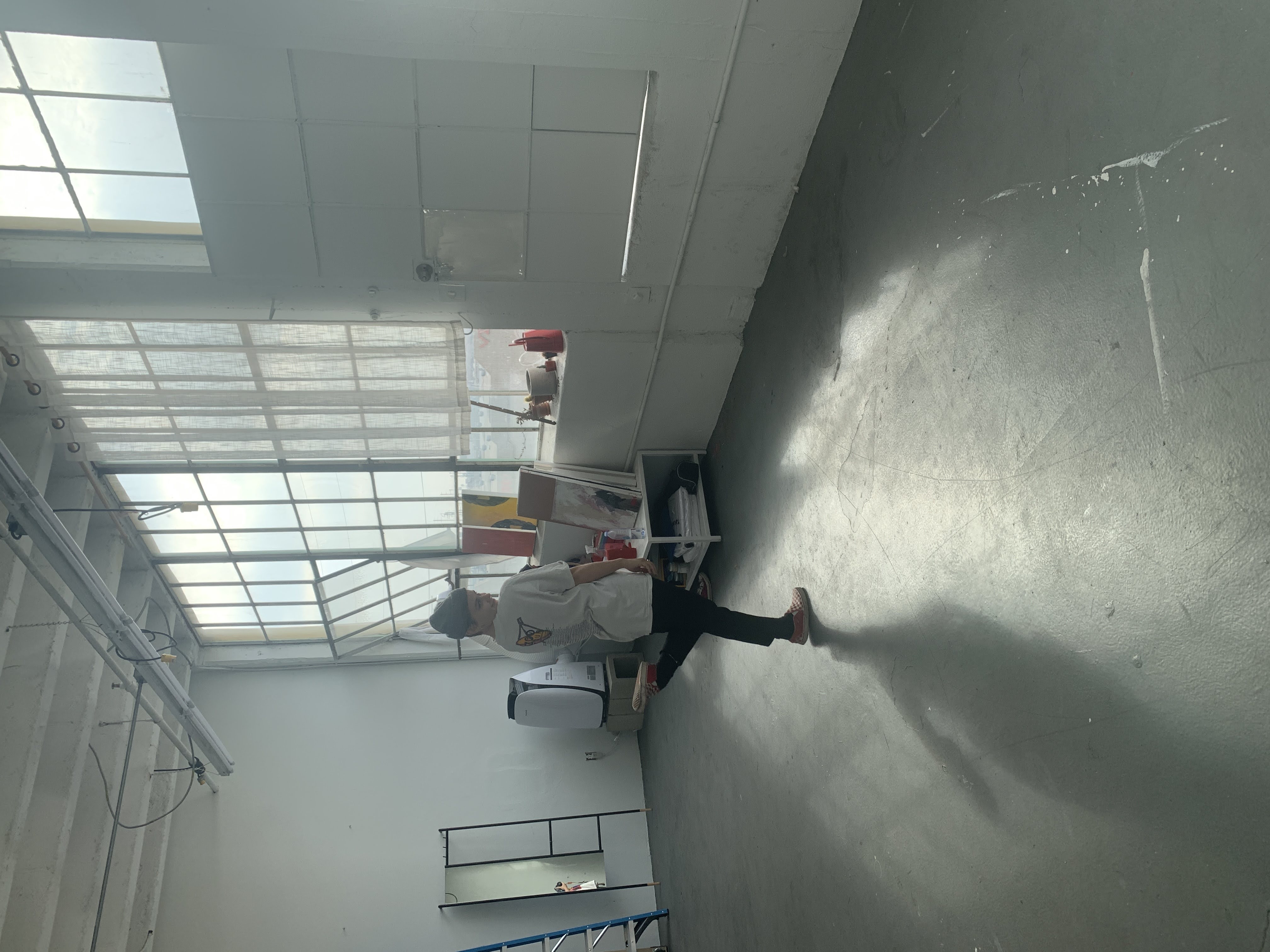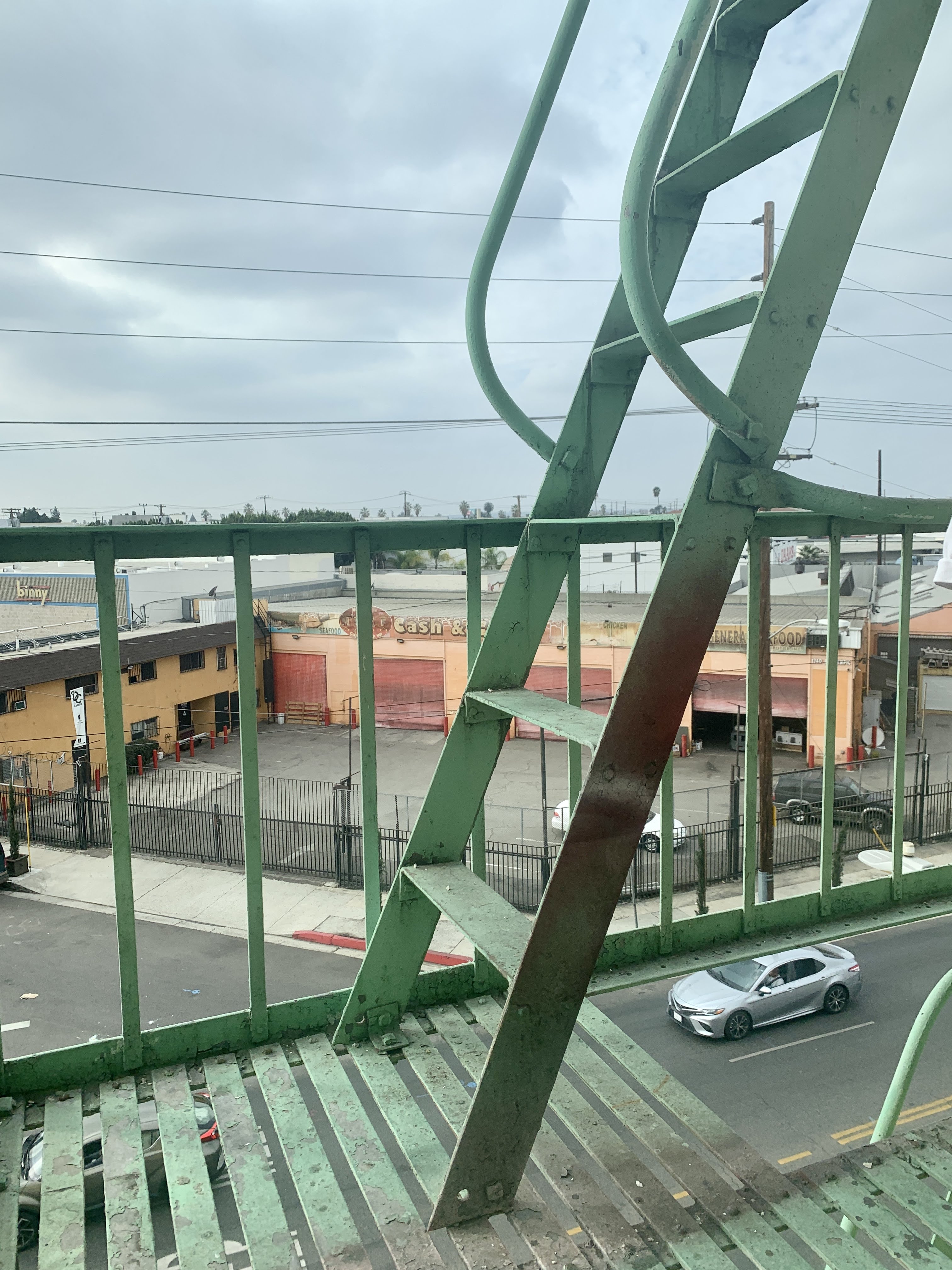 I did get to go to my sister McCall's new studio space where she is doing really cool work as a photographer. She even took pictures of me. First professional photo shoot…can't wait to see if any of them turned out. Laughing and talking while someone takes your picture doesn't generally lead to great outcomes. But hanging out just the two of was so nice and I love getting to know my sisters as adults. We also snagged some take-out to eat at her apartment (I couldn't imagine a more perfect habitat for her) and I got to visit with Lauren, her girlfriend and partner in adventure (Lauren is awesome. We want to keep her forever).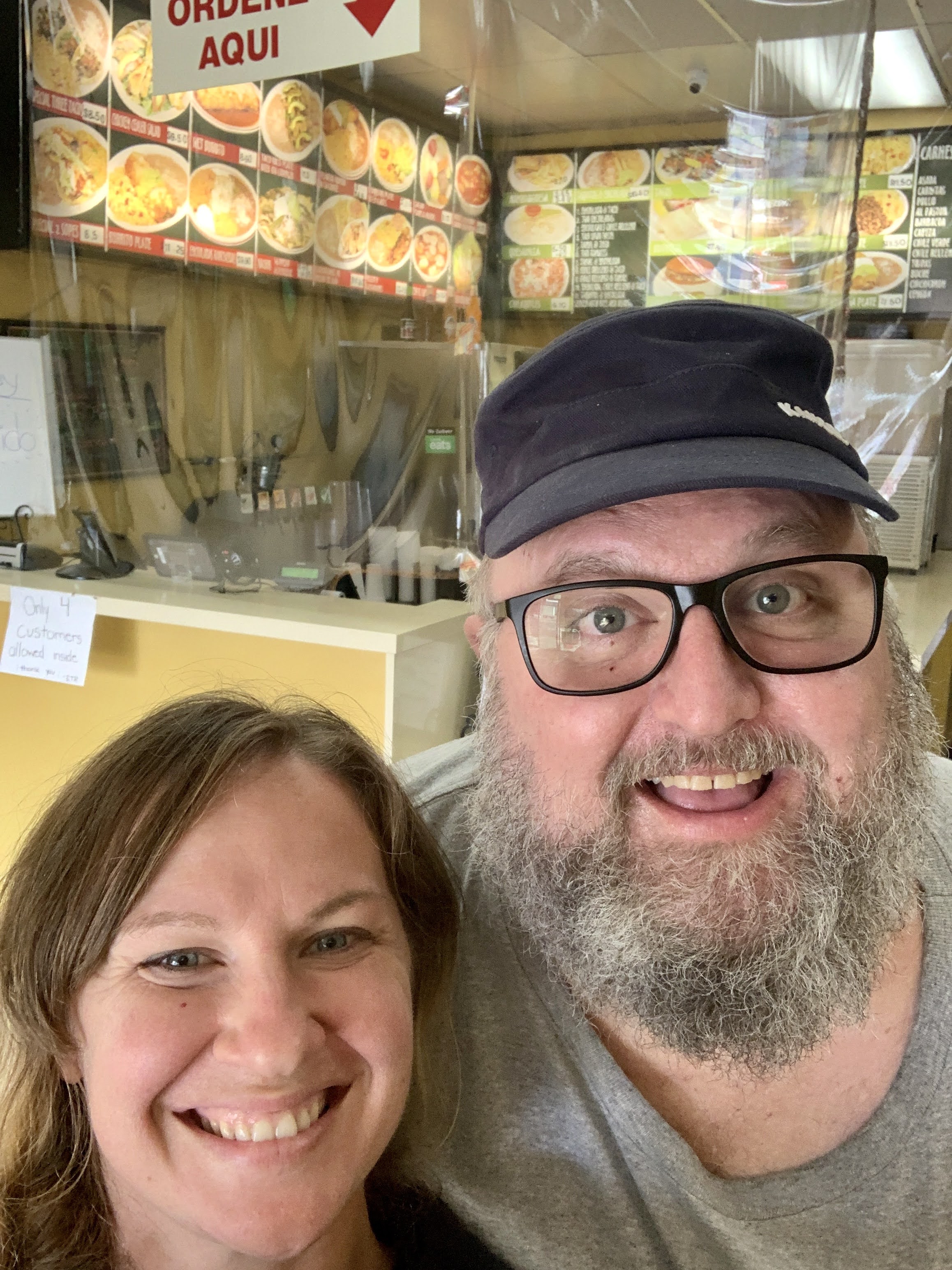 Dad and I have had fun just hanging out. Lunch yesterday was Taco Rico, a little family place next to his school. Dad and his work buddies used to eat there a few times a week before the pandemic hit so it was fun to stop in on our way home from dropping off my rental car. I got to see the school Dad's been at for almost 30 years. I'm staying until Monday night and it's been really nice to just hang out and relax before I hit the ground running when I get home. Helps that my dad is one of my favorite people ever, so the company and conversation have been excellent.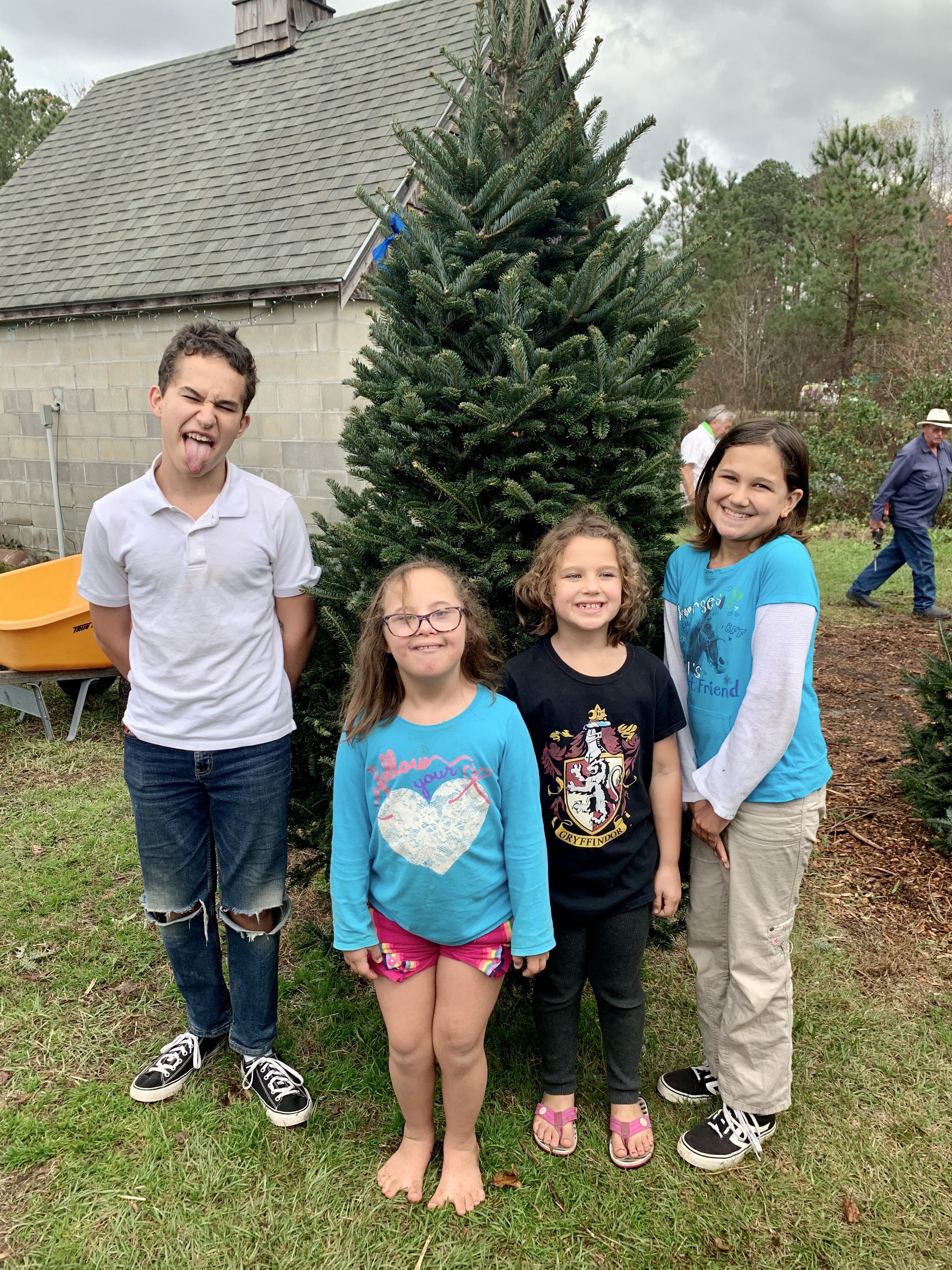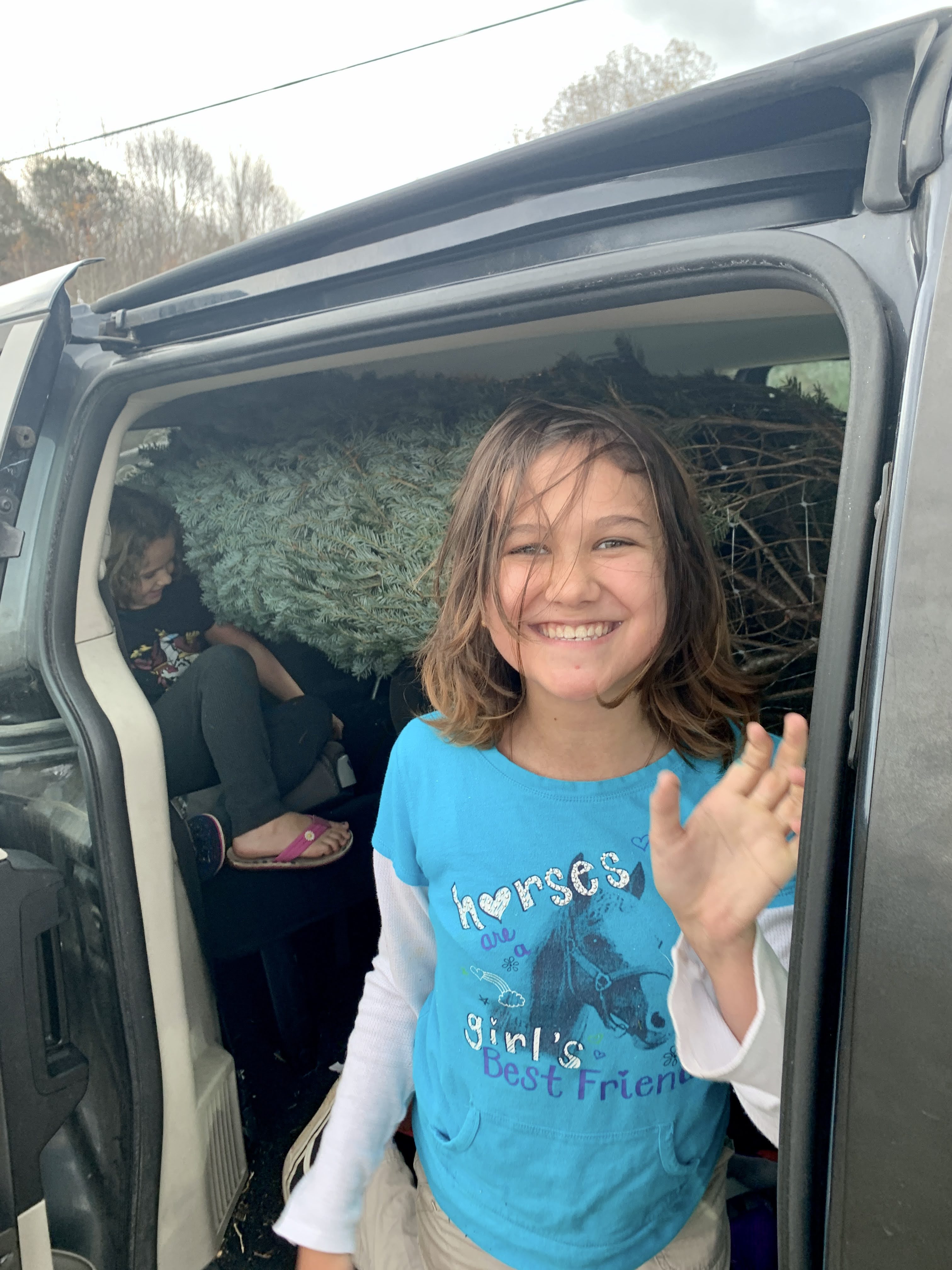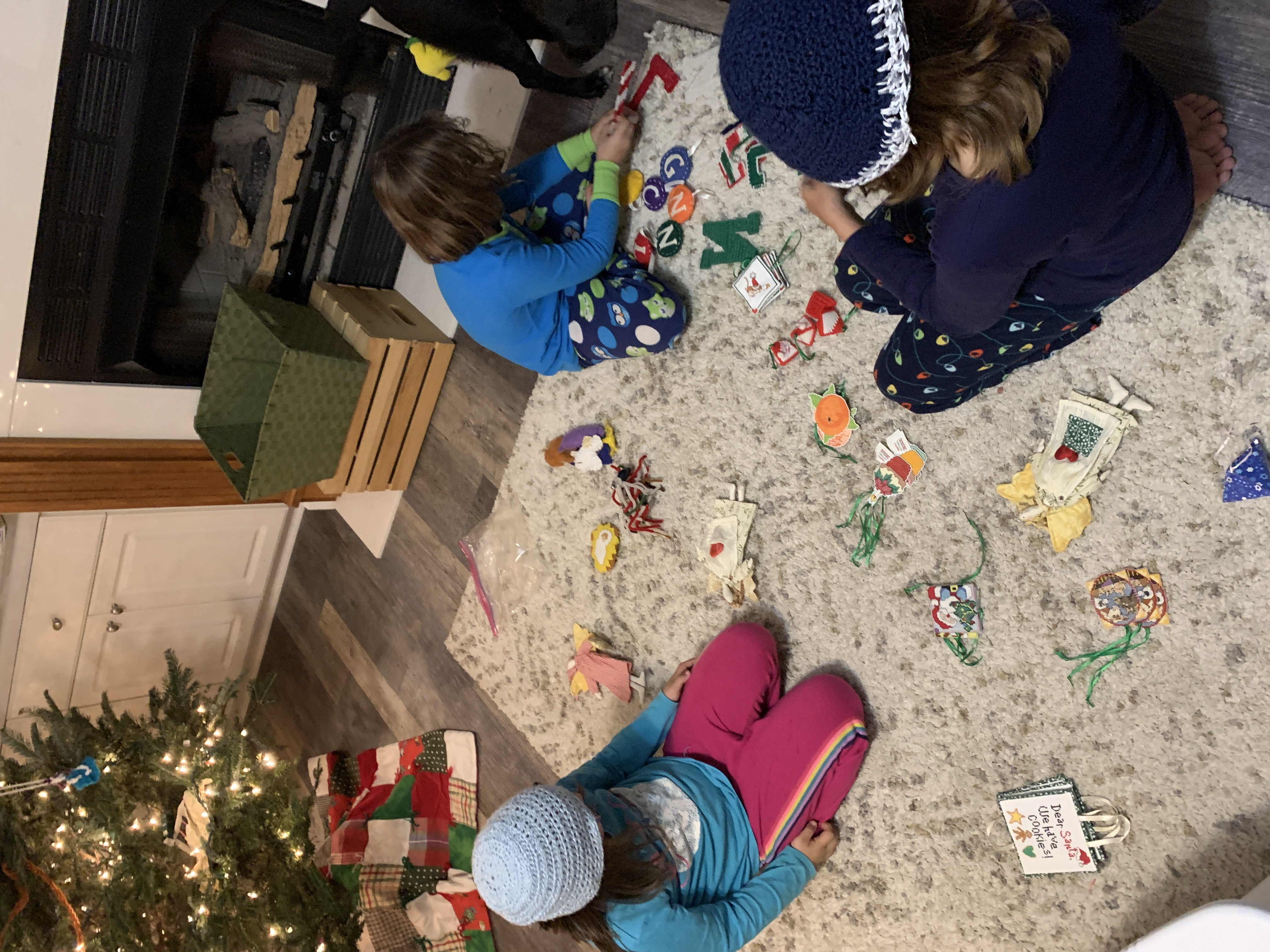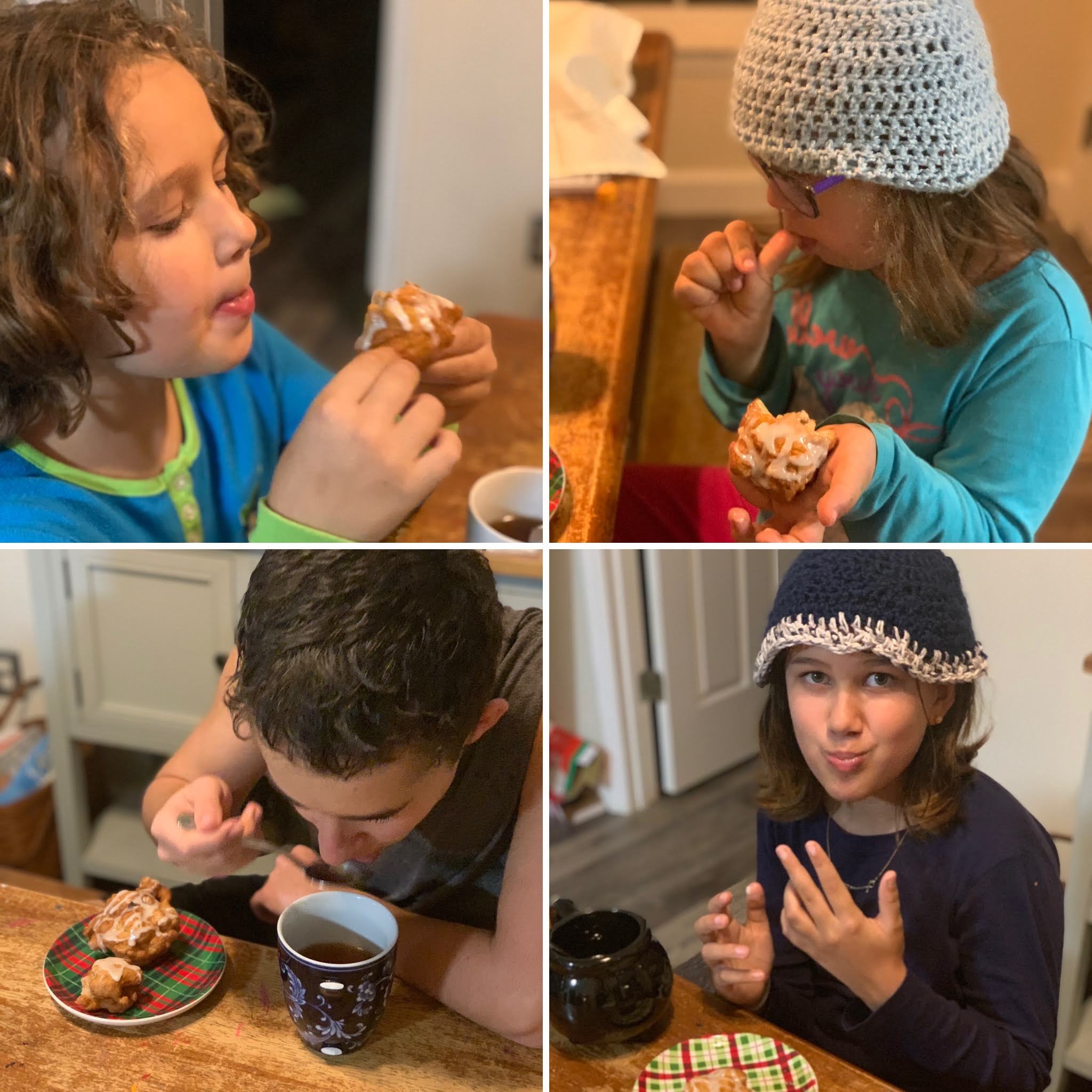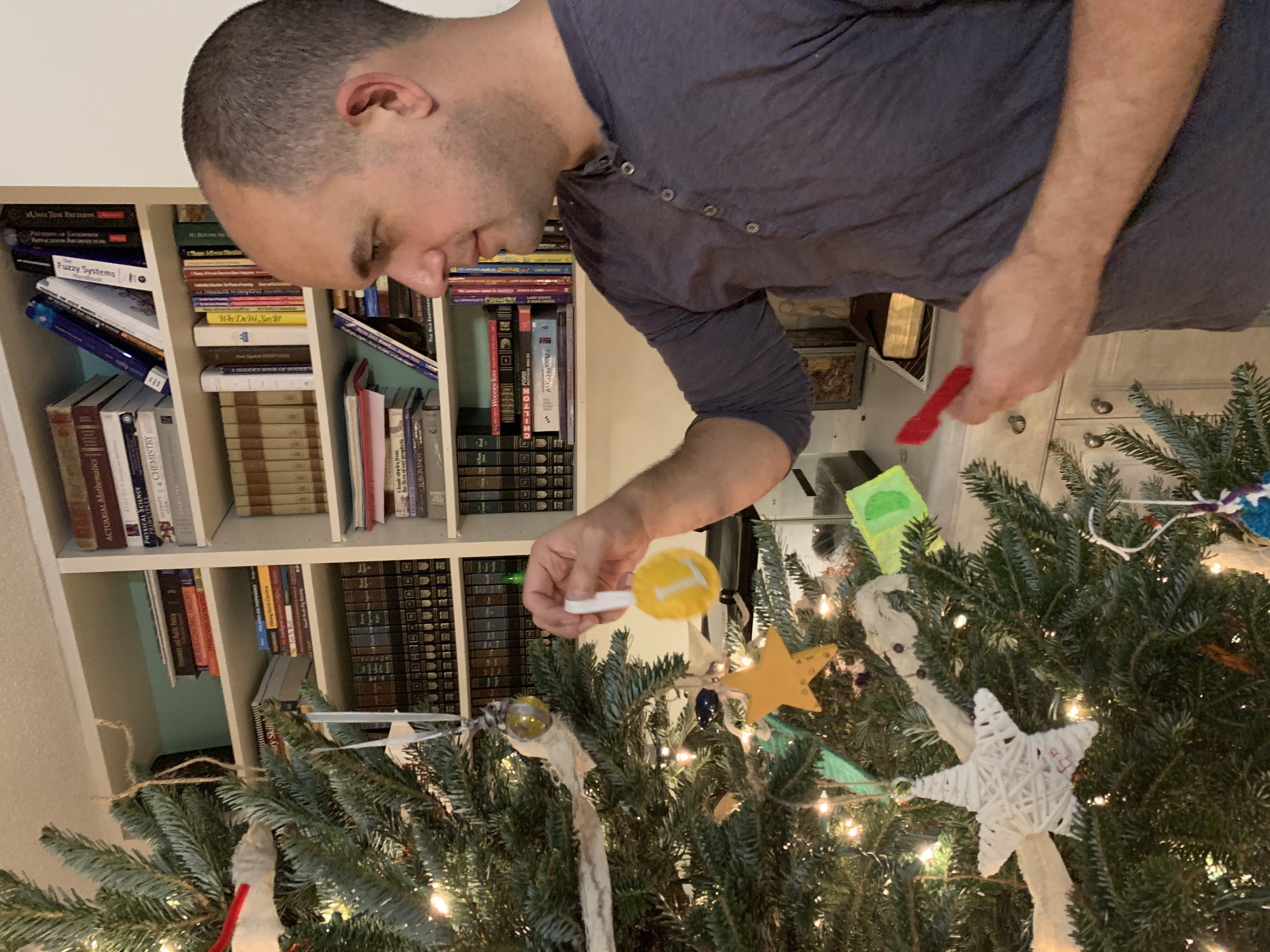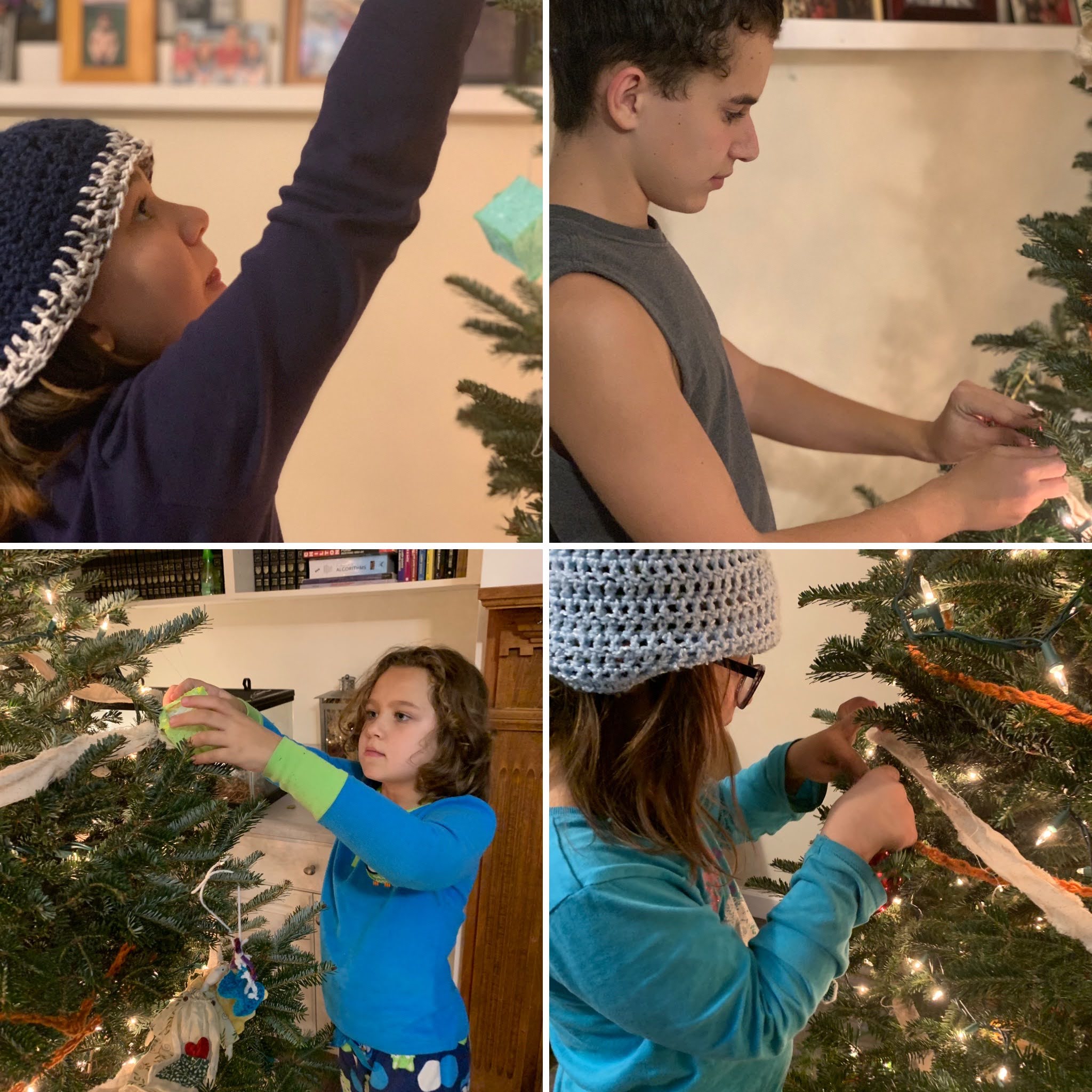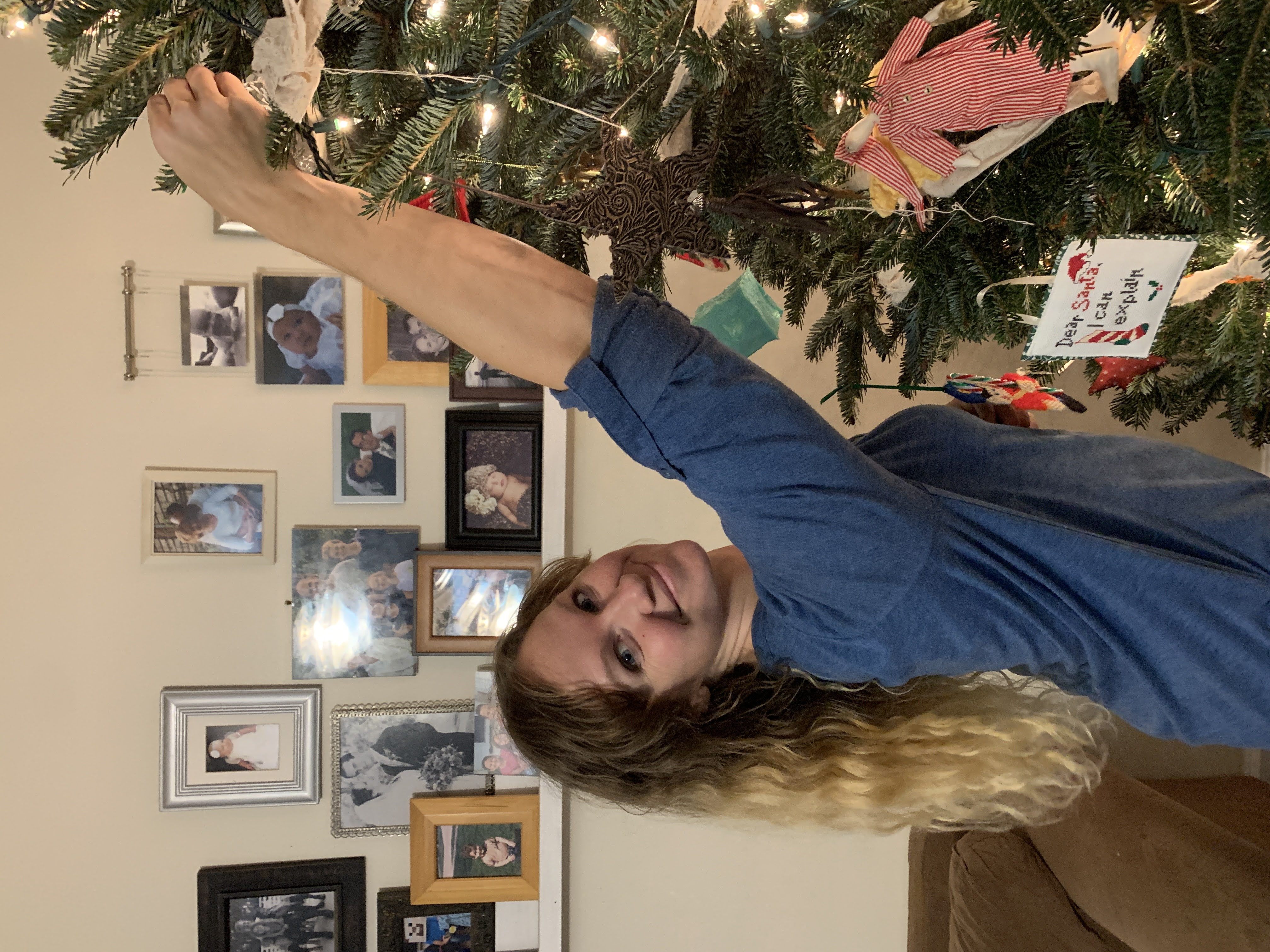 Excited to see this lot. It's nice to like your kids and husband so much that you miss them like crazy when you are gone. Because of my trip and other events (like having all the youth in our ward over for a bonfire and hot chocolate bar…which was a blast!) were stacking up this month, we got our tree early, right after Thanksgiving. I'm so glad! 2020 has really upped the demand for Christmas cheer and our favorite lot was closed for the season (out of trees) by the 7th. We choose the tree, brought it home in the van (as per the usual), and got to work decorating. The girls sorted ornaments into piles while I worked on apple fritters. Growing up we always had scones and hot cocoa when we decorated the tree. This year we went with apple fritters and hot apple cider. Sometimes I definitely prefer cider to hot cocoa…so tasty.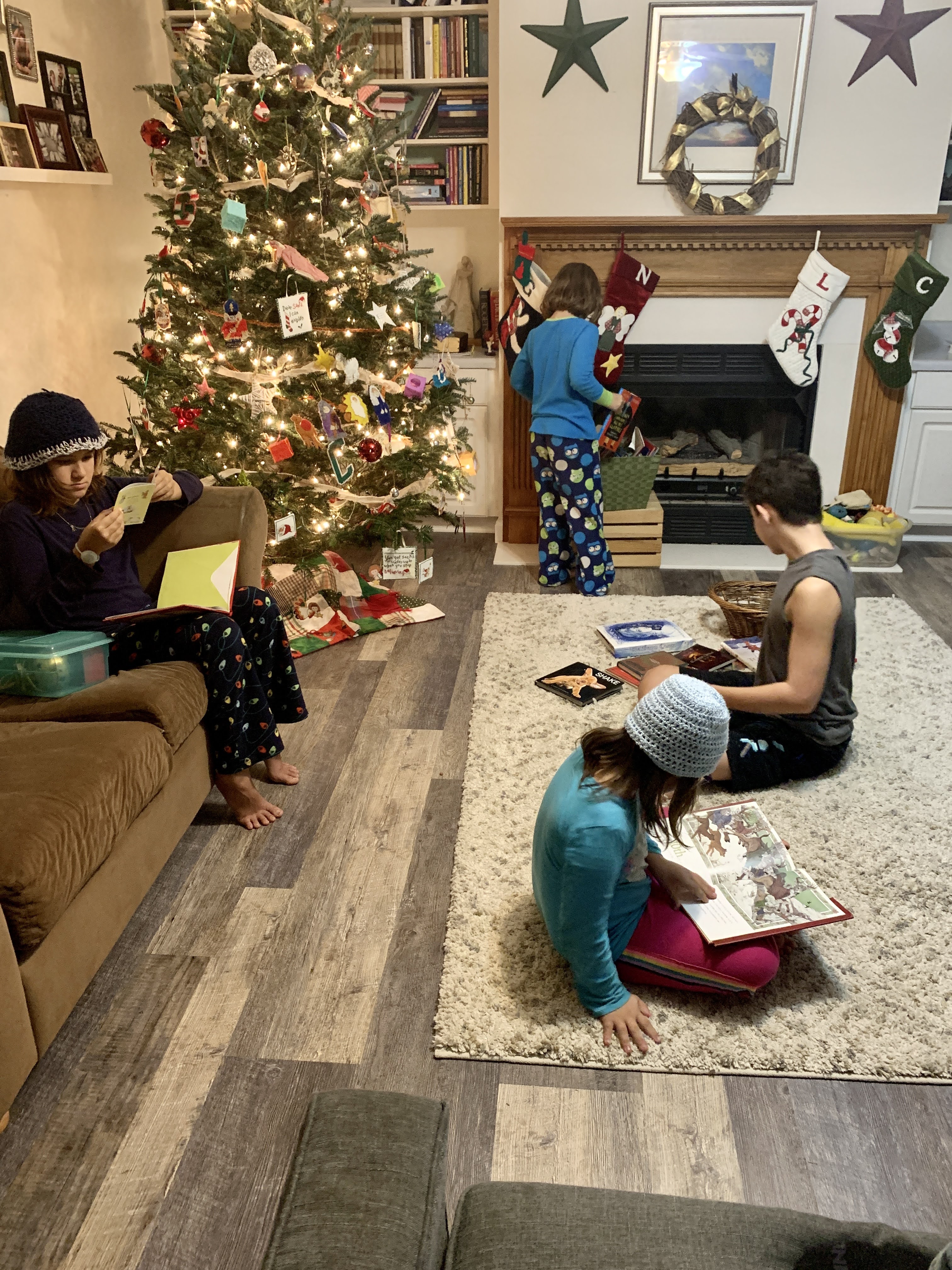 Because it was November 30th and not actually December, I wasn't going to let them get into the Christmas books…but I relented in the end. They had already begged to put up the stockings and I'm really turning out to be a softy this year.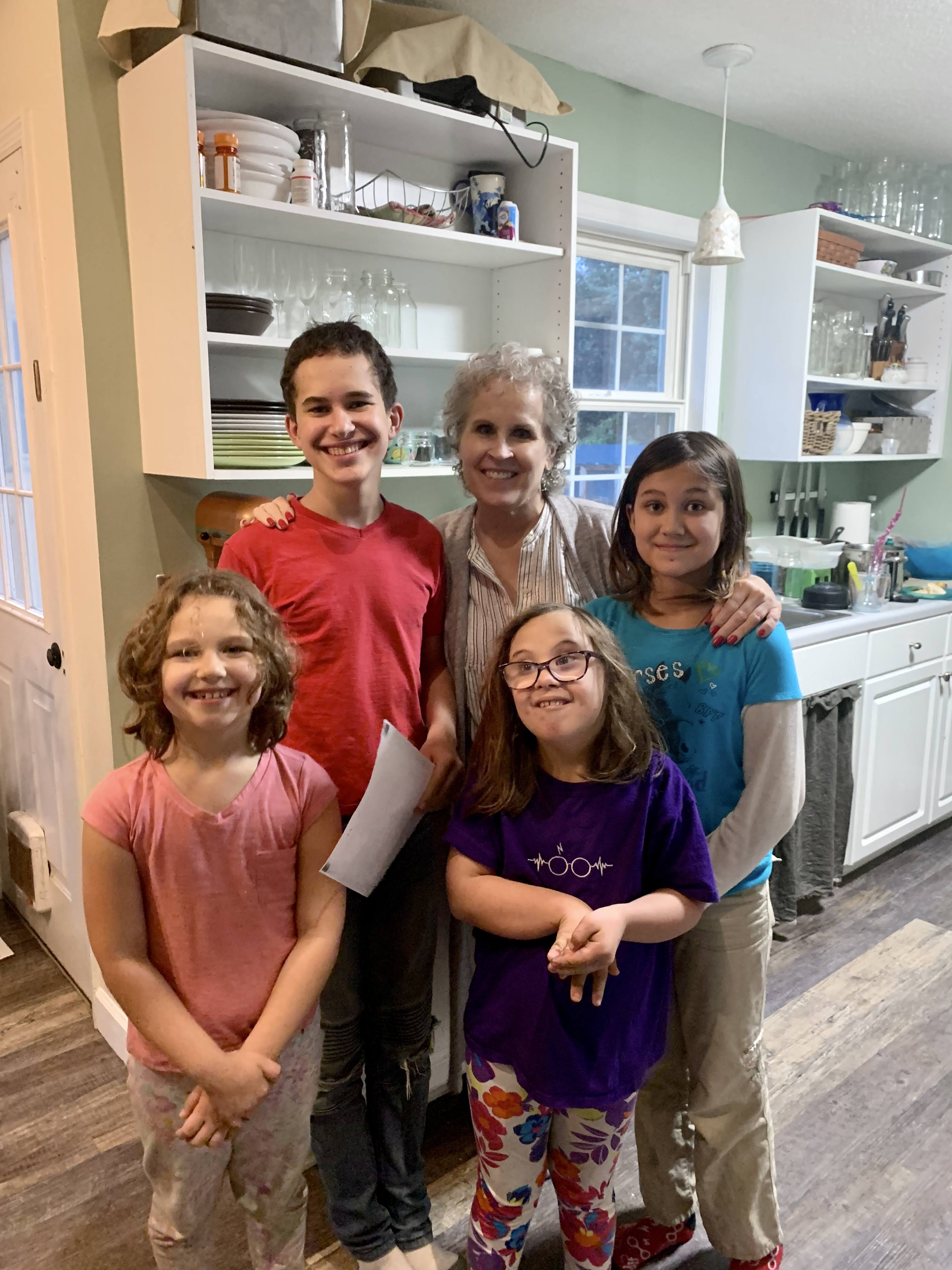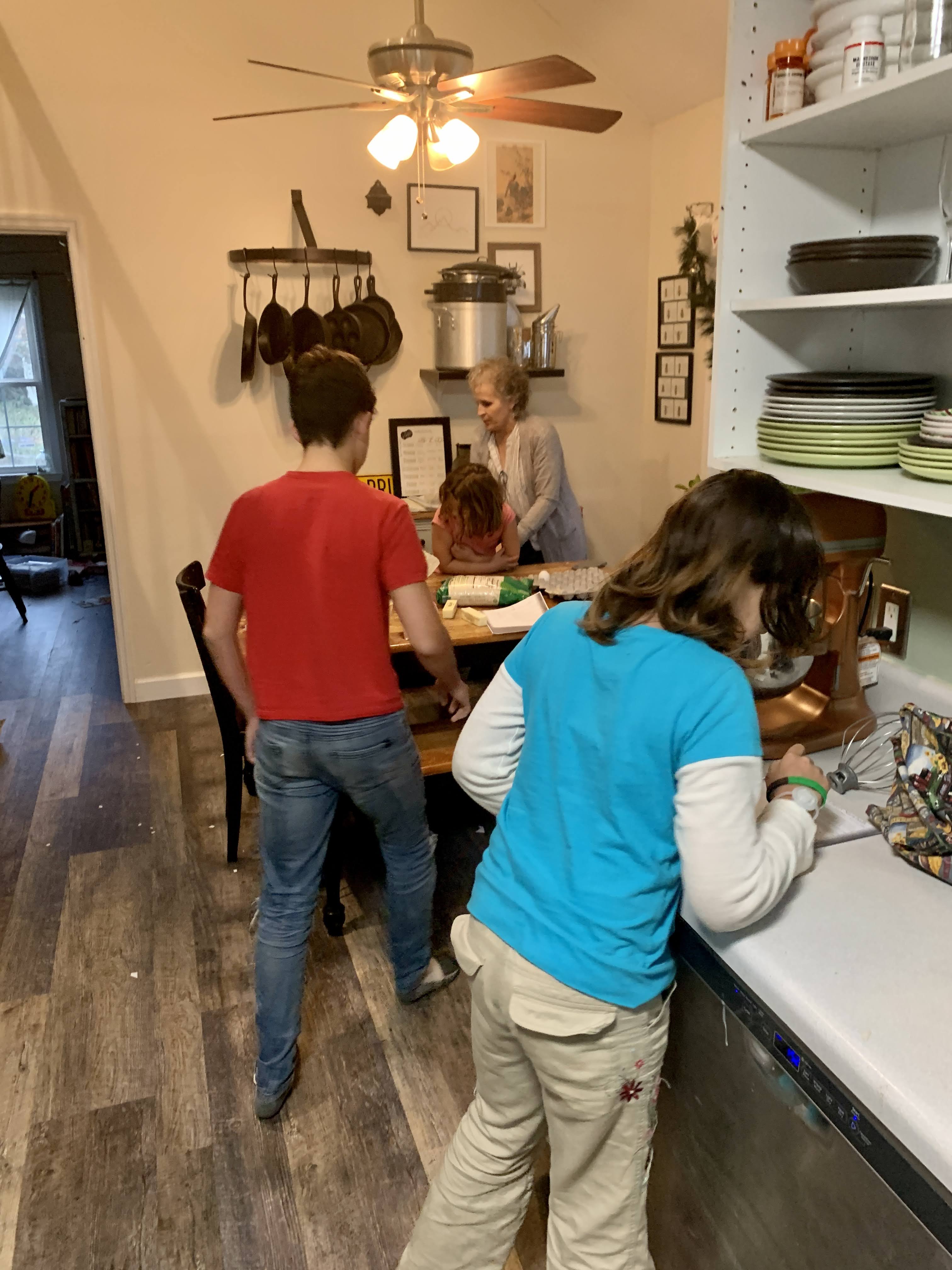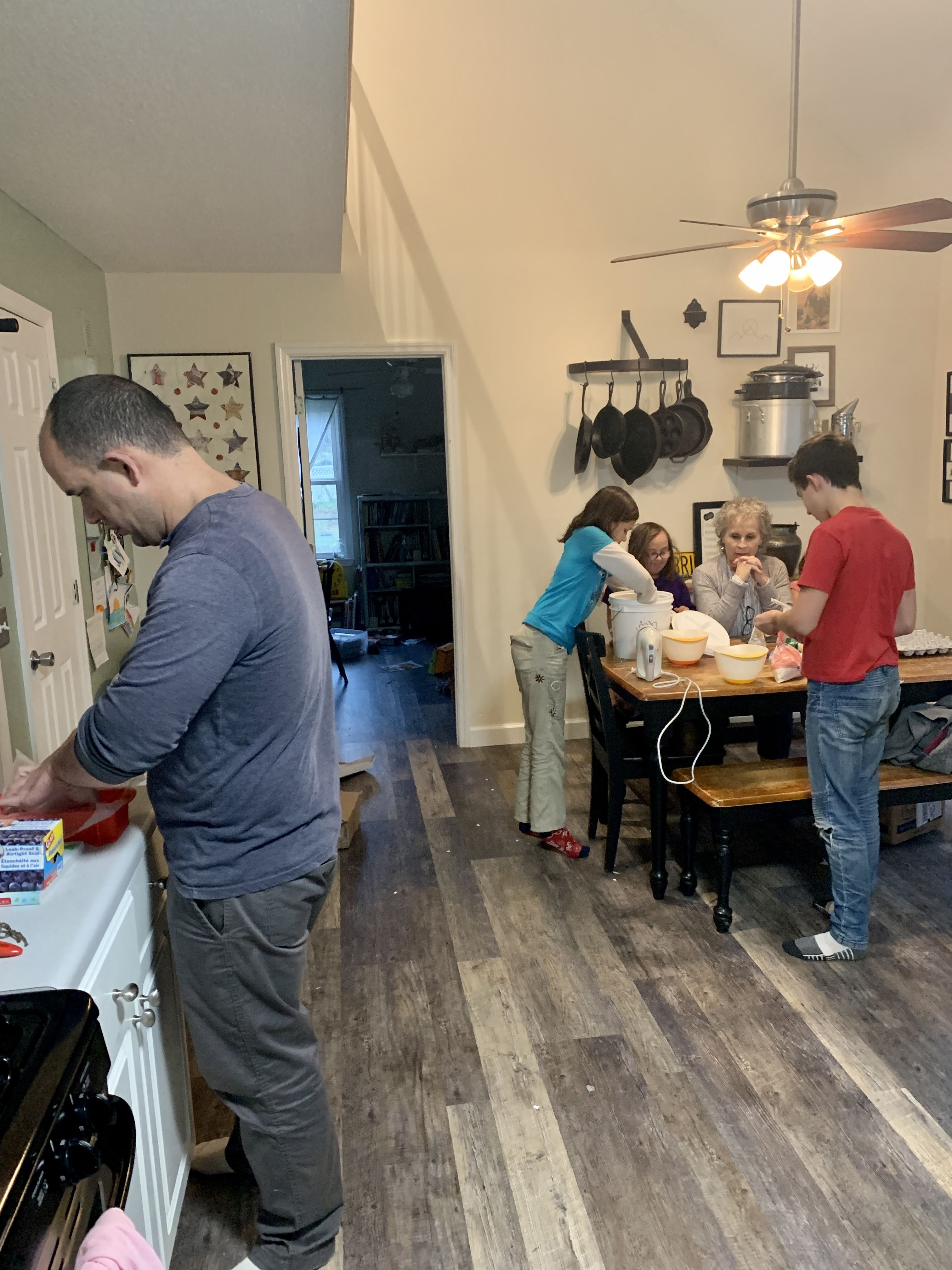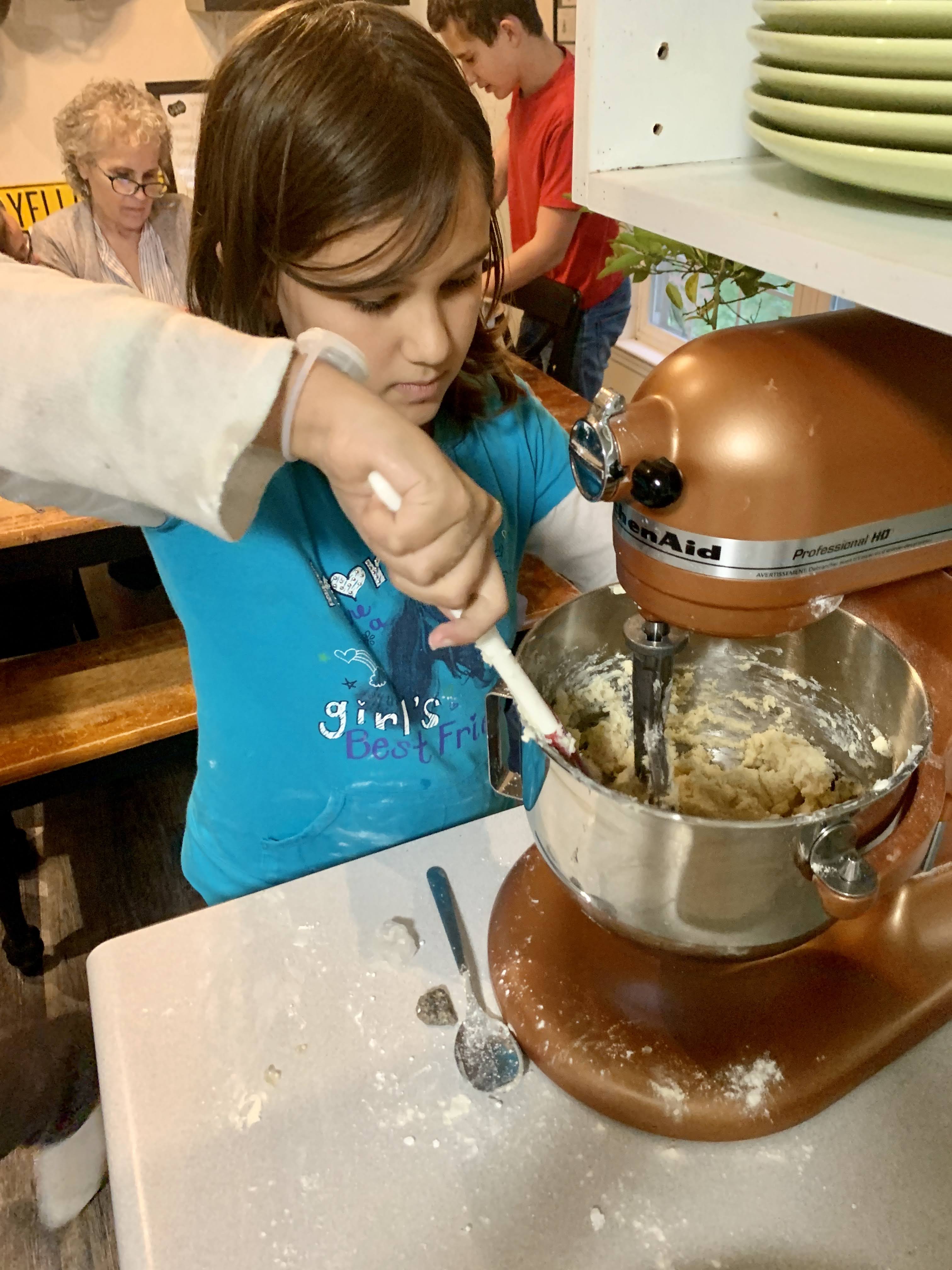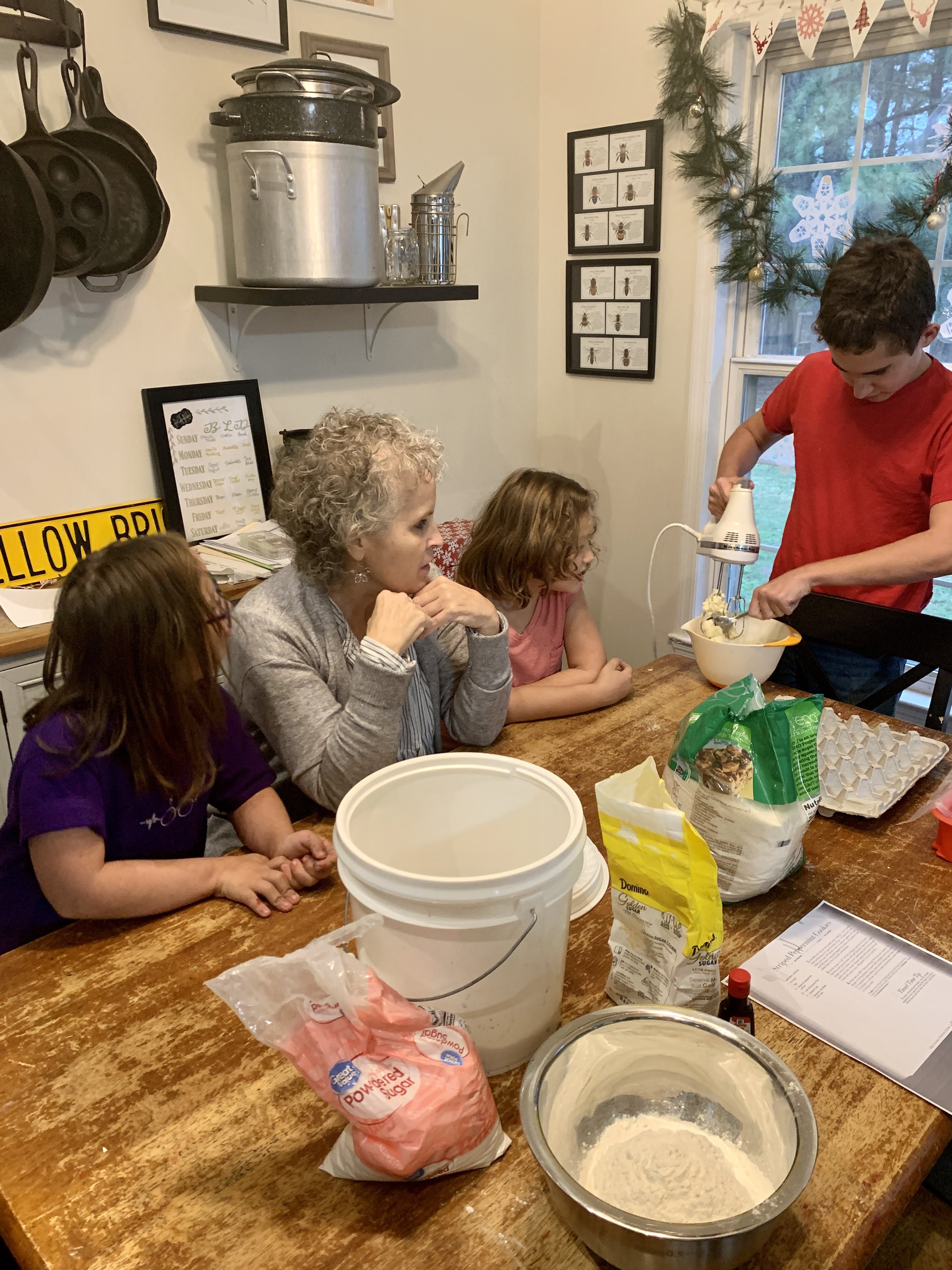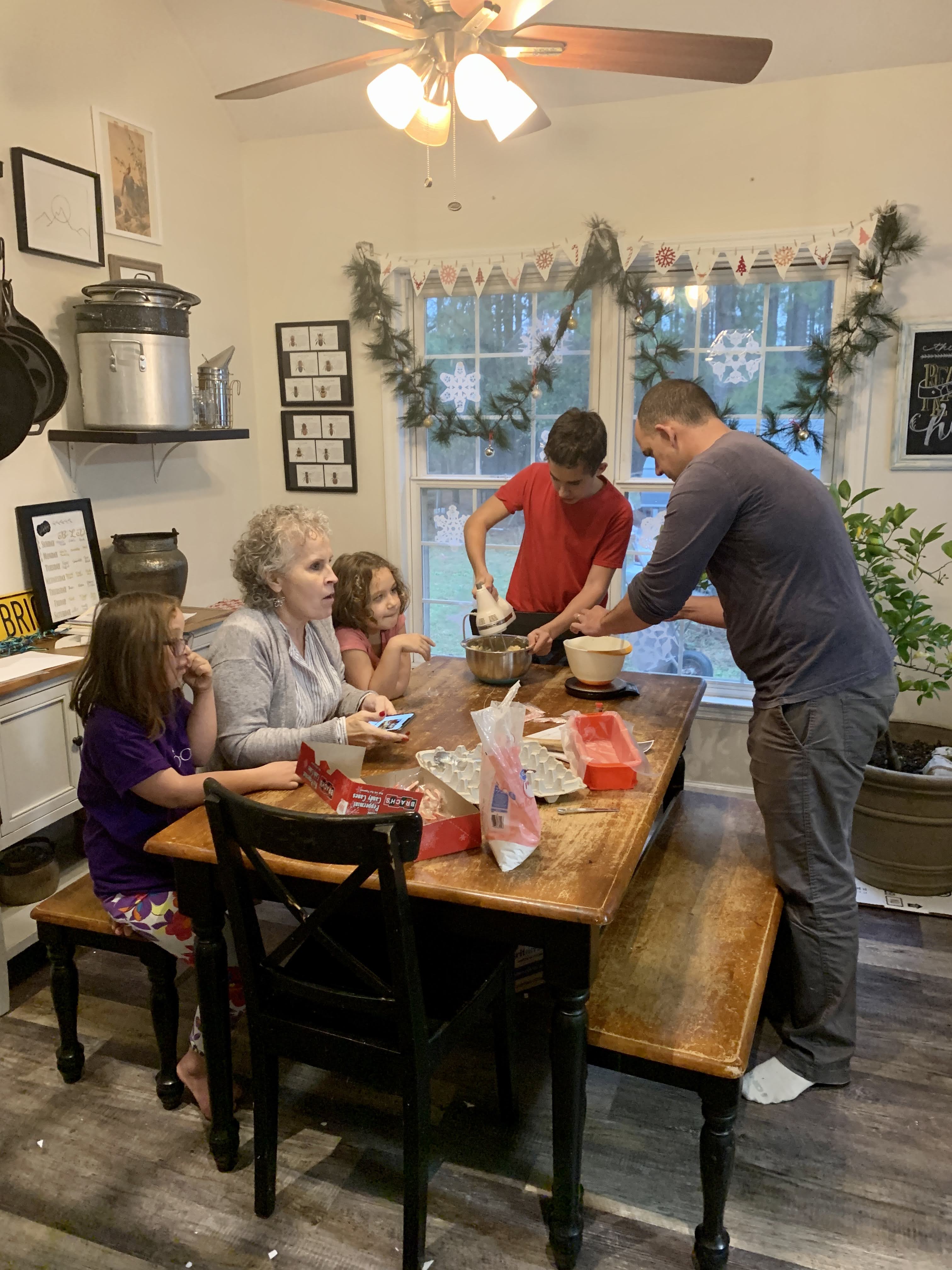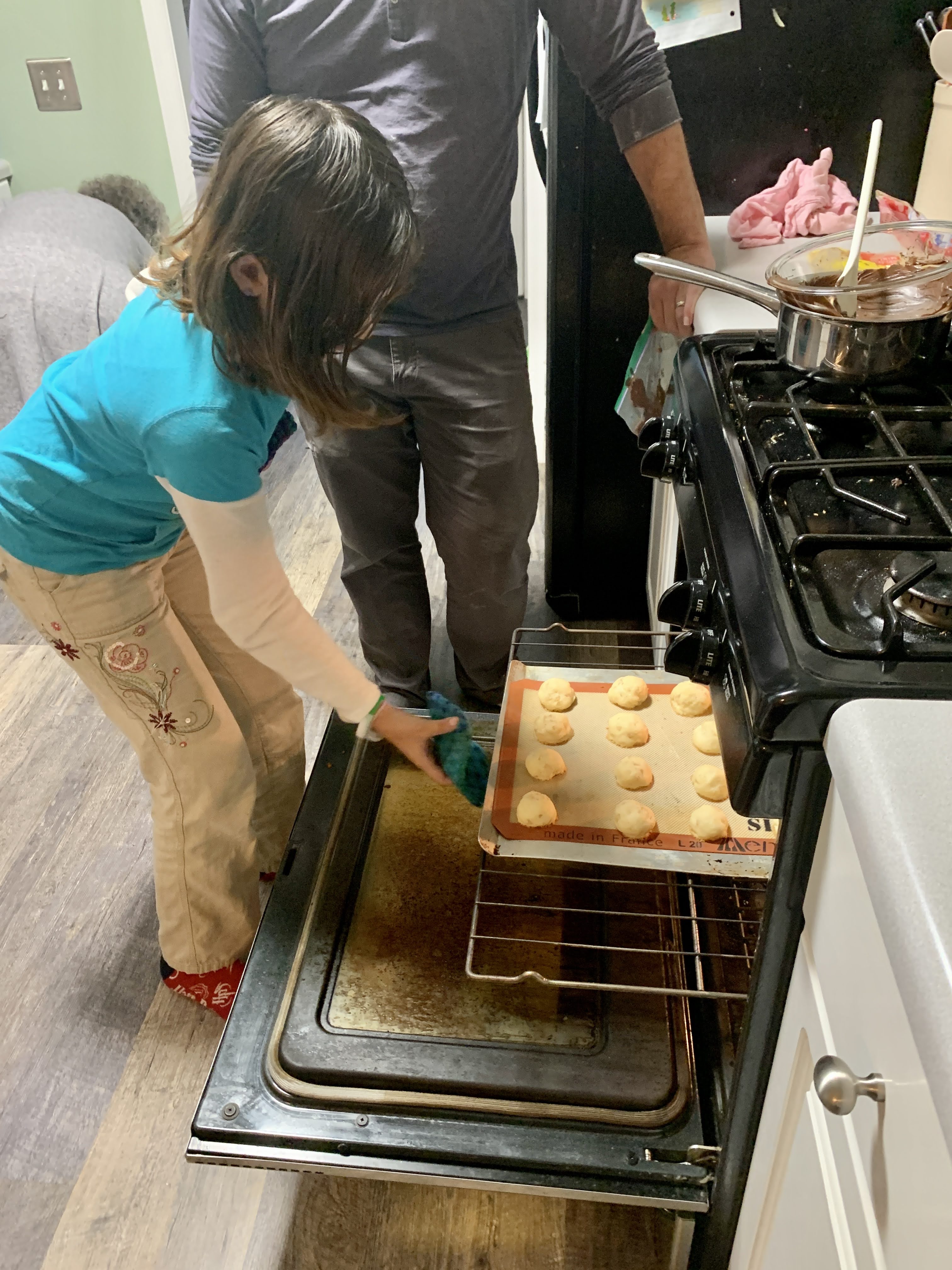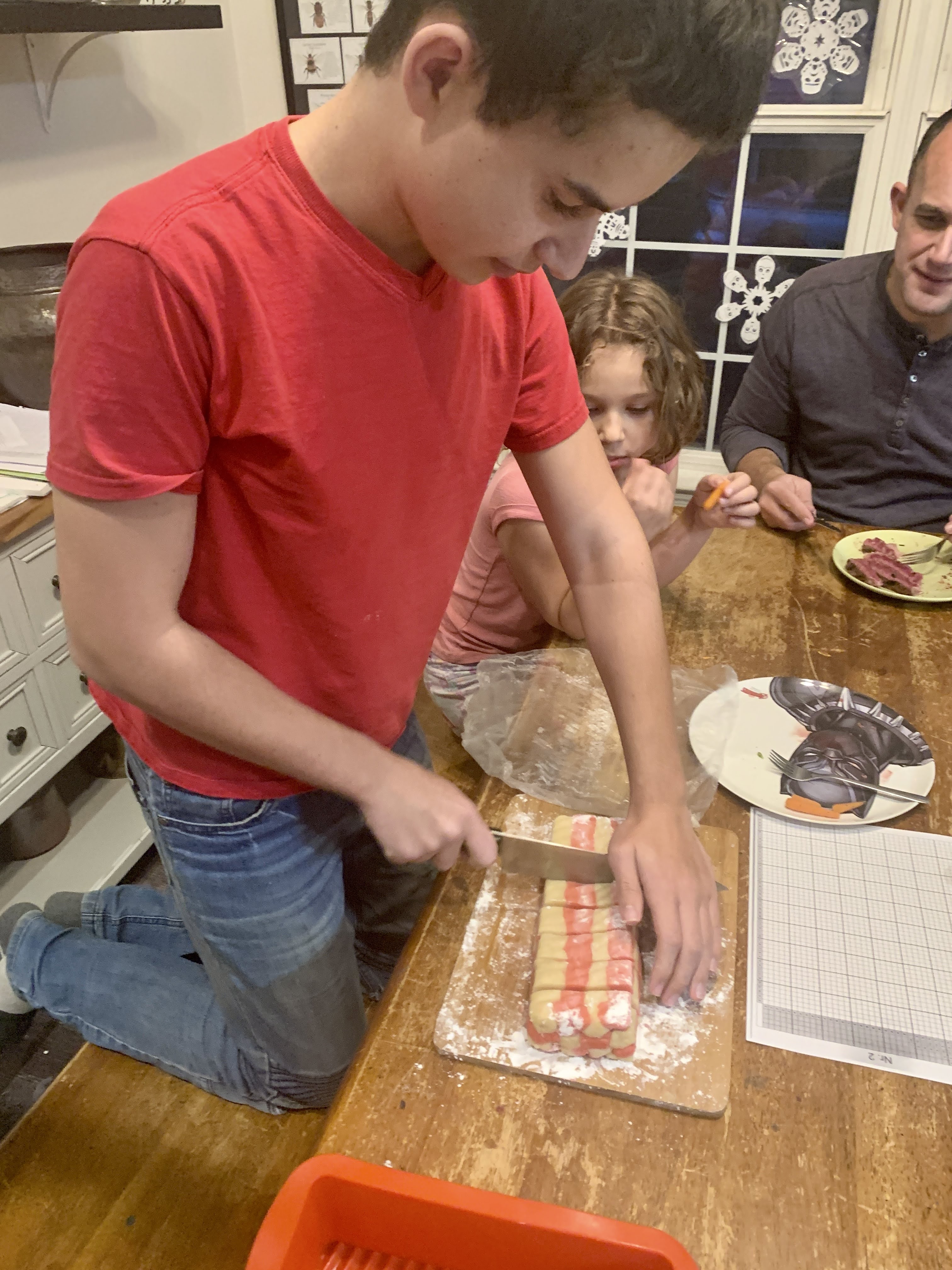 Speaking of being a softy…
Naomi has been wanting to do our own home baking competition like the ones we love to watch on Food Network. I gave in and suggested we start with a simple cookie challenge and that was totally fine with her. Garyn was her opponent and the little girls and my mom were the judges. Neil and I helped out as sous chefs and I was also the camera man.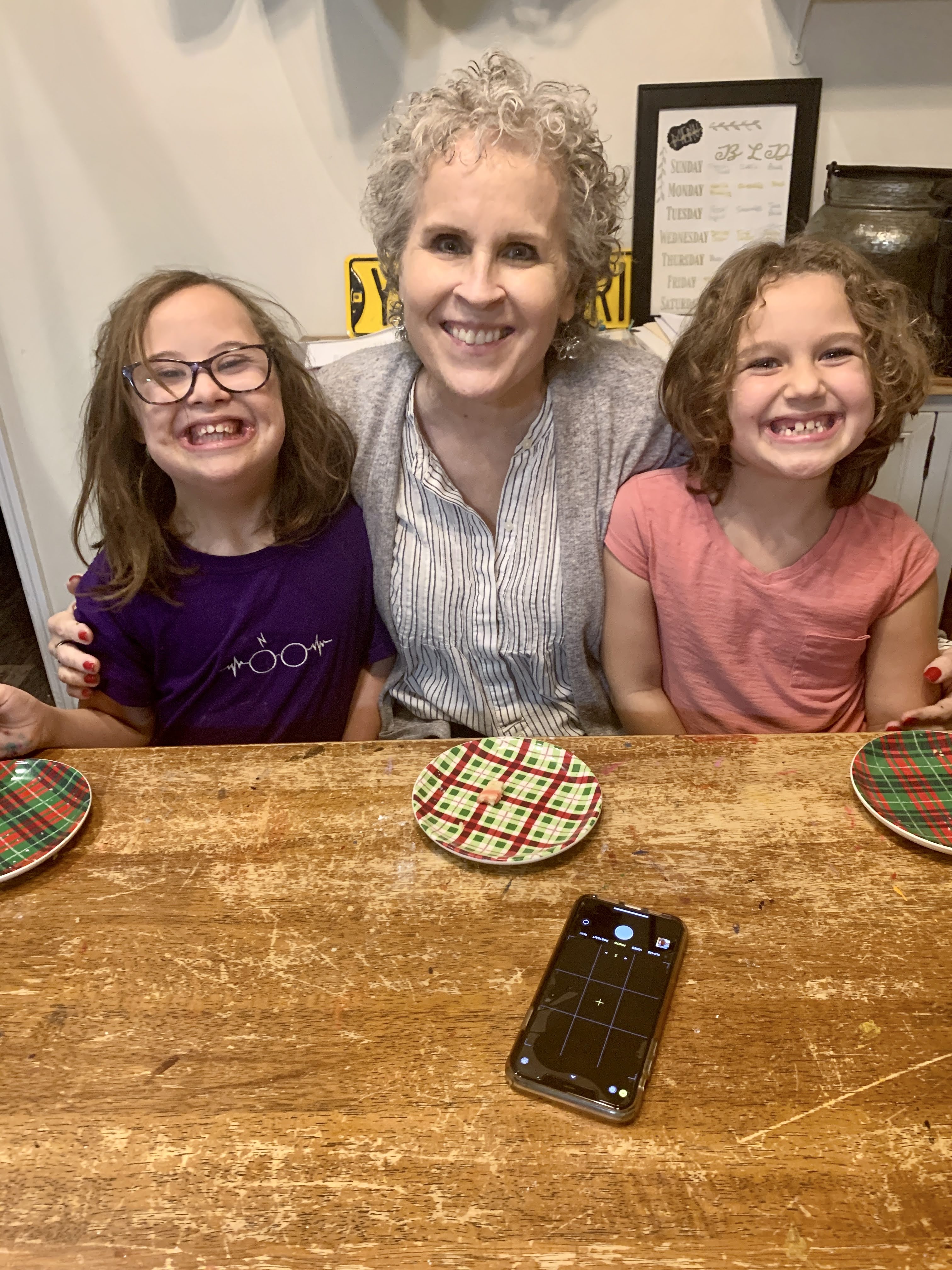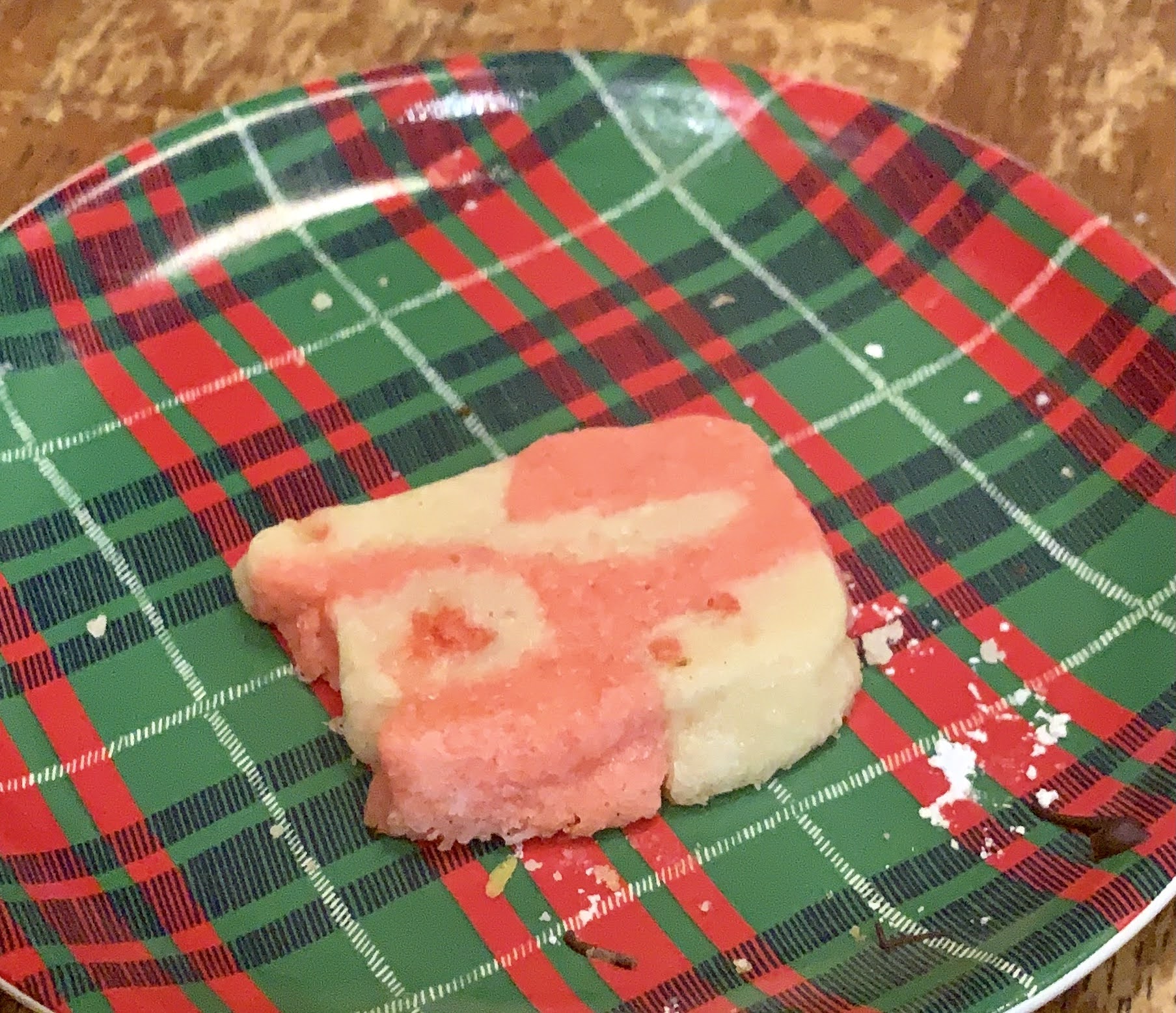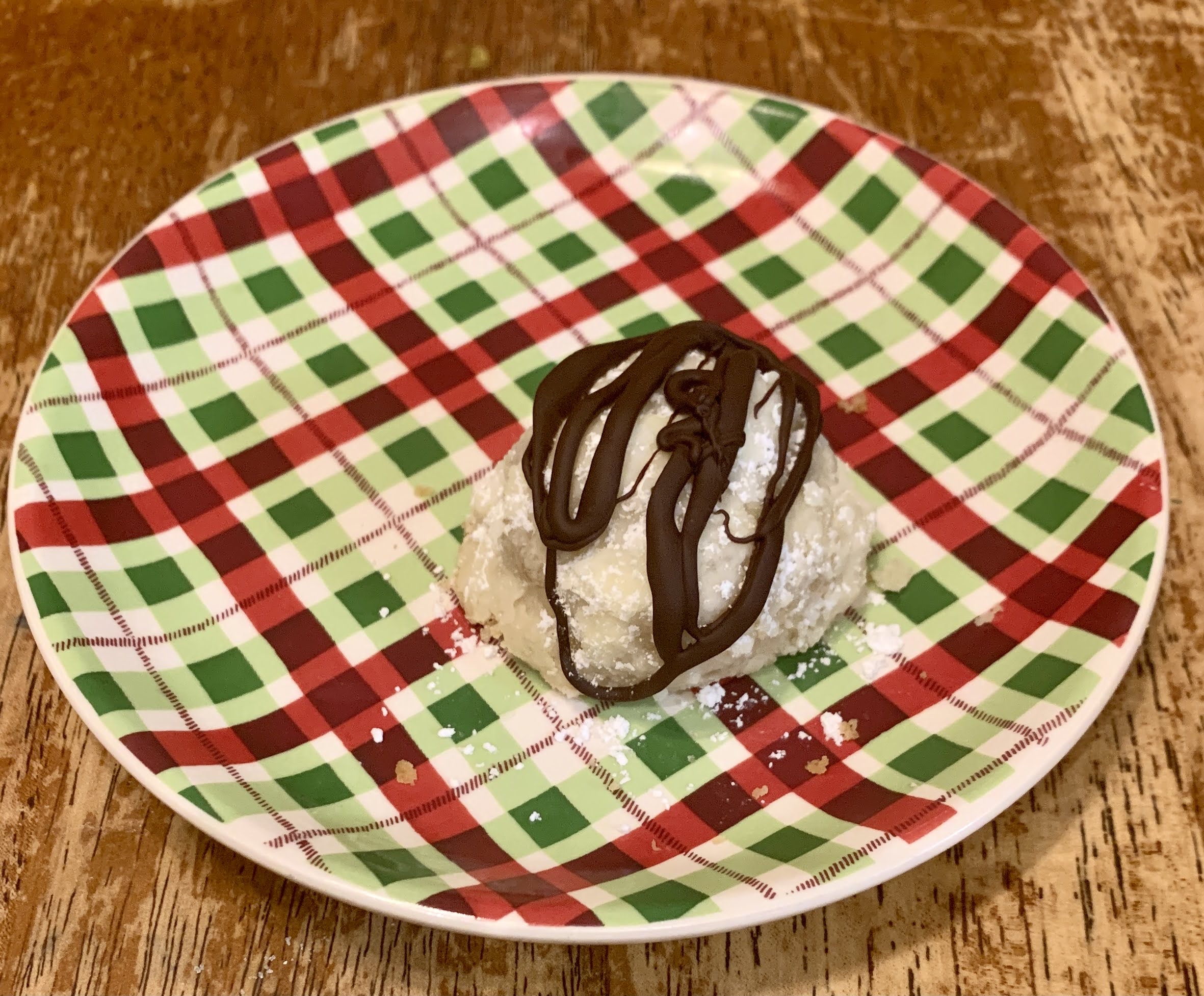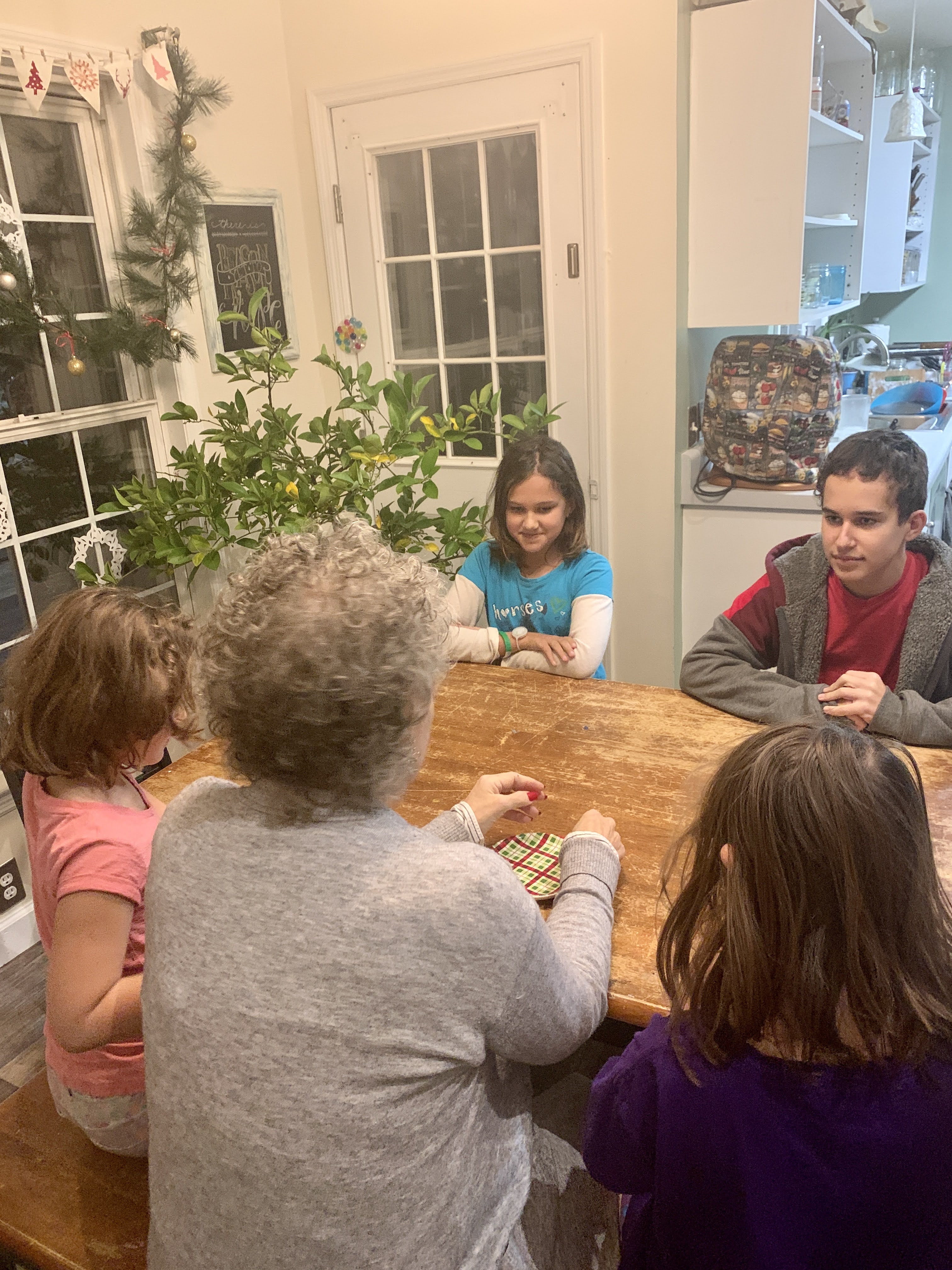 Garyn went with a peppermint checker board sugar cookie. The sections didn't hold their shape like he was hoping for but they were very tasty. Naomi did a tropical snowball cookie with candied pineapple instead of candied cherries (which was good because my mom hates candied cherries). They were also quite tasty. The judges deliberated and the winner by a very small margin was Naomi. She was thrilled and Garyn was a gracious loser. He really is the best big brother ever.
I wanted to have this year's Christmas season be spectacular. We are going all out and I know that it's in large part because of all the things that are stressing me out. I hate whats happening in politics, I hate that we are still doing pandemic madness, I hate that this year has been so weird. Lots of highlights and things to celebrate, and still very weird. I can't fix any of that mess. But we can decorate a tree and make a mess in the kitchen and I can go visit people I love. Next week we are making a big gingerbread house and I'm doing everything I can to focus on the beauty and the fun of my most favorite time of the year.