Do you have a favorite cookie? Me neither. Yeah, I know I'm a carnivore and cookies are definitely not made exclusively of animal products…doesn't mean I don't have opinions on these important matters. Since I'm a spicy person (heat, temperature, and spices…more is better), I tend to like a bit of pumpkin pie with my pumpkin pie spice. I tone it down for the sake of the other people who live in my house. So it's probably no surprise that ginger anycookie ranks high on my cookie list. Fast-forward to the end of 2020 (hallelujah), and I have decided to make Christmas epic. That involved changing our usual sugar cookie star Christmas trees to tackling a for real life gingerbread house. The recipe I went with was everything a gingerbread cookie should be…super spicy, dark molassesy, just barely sweet enough. Perfection. And as a nod to my childhood graham cracker houses, we are going to blow up this sucker with fire crackers on New Year's Eve…epic I tell you!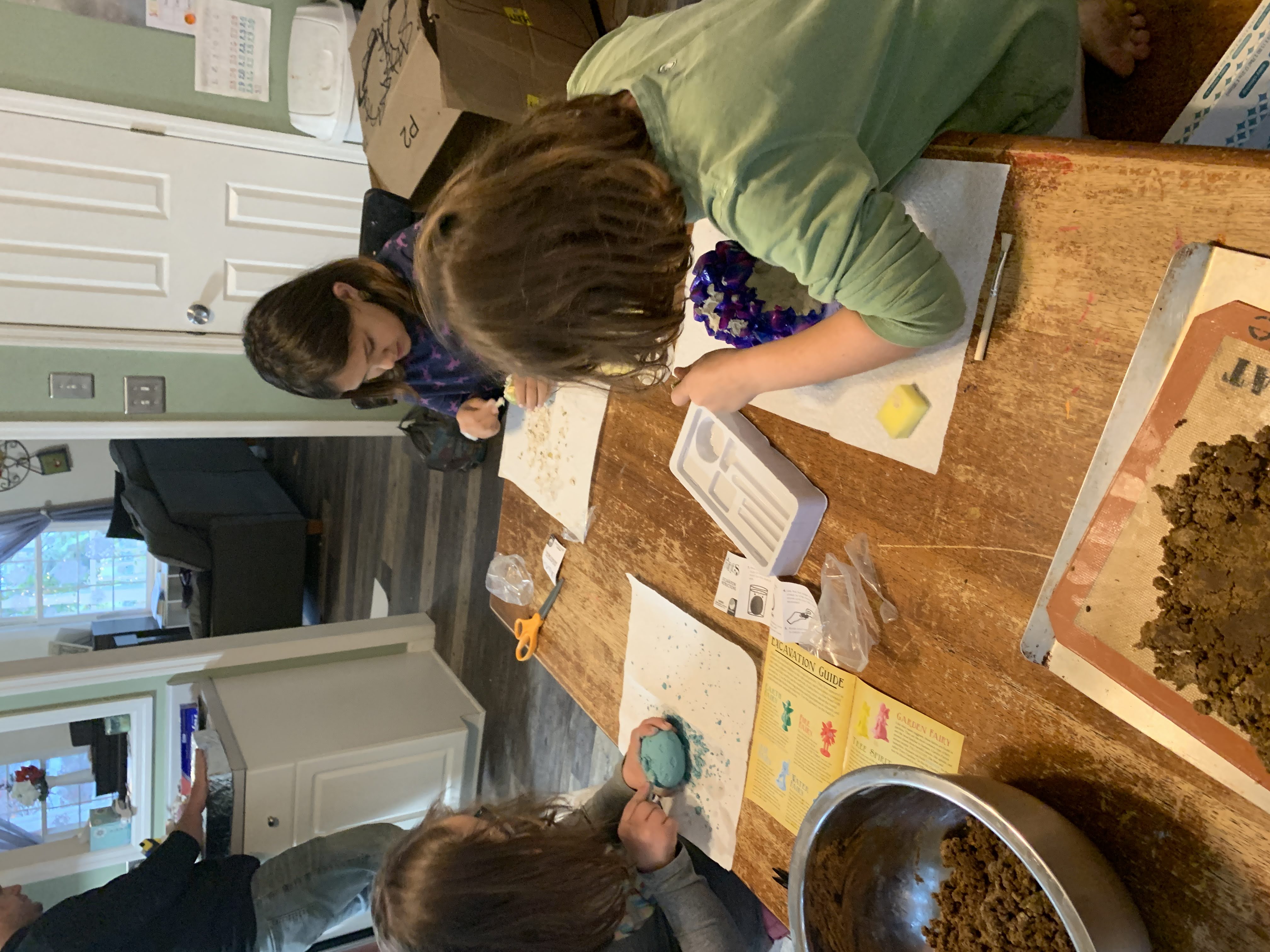 As you have so rightfully observed, the above picture doesn't show my girls doing anything with cookies, candy or houses. It's another way I splurged this season. The girls really wanted these sets of plaster eggs that can be soaked and broken apart to reveal a figurine (or gemstone in Corra's set). There are 12 per set so each girl got one and we are using them as a sort of Advent calender. Garyn is beyond digging for plastic toys so he got 2 pounds of clear filament for his 3D printer to have a "12 days of Printing" kind of experience. Note to self, vaccuming plaster bits off the new kitchen floors always sometimes causes more mess than we started with.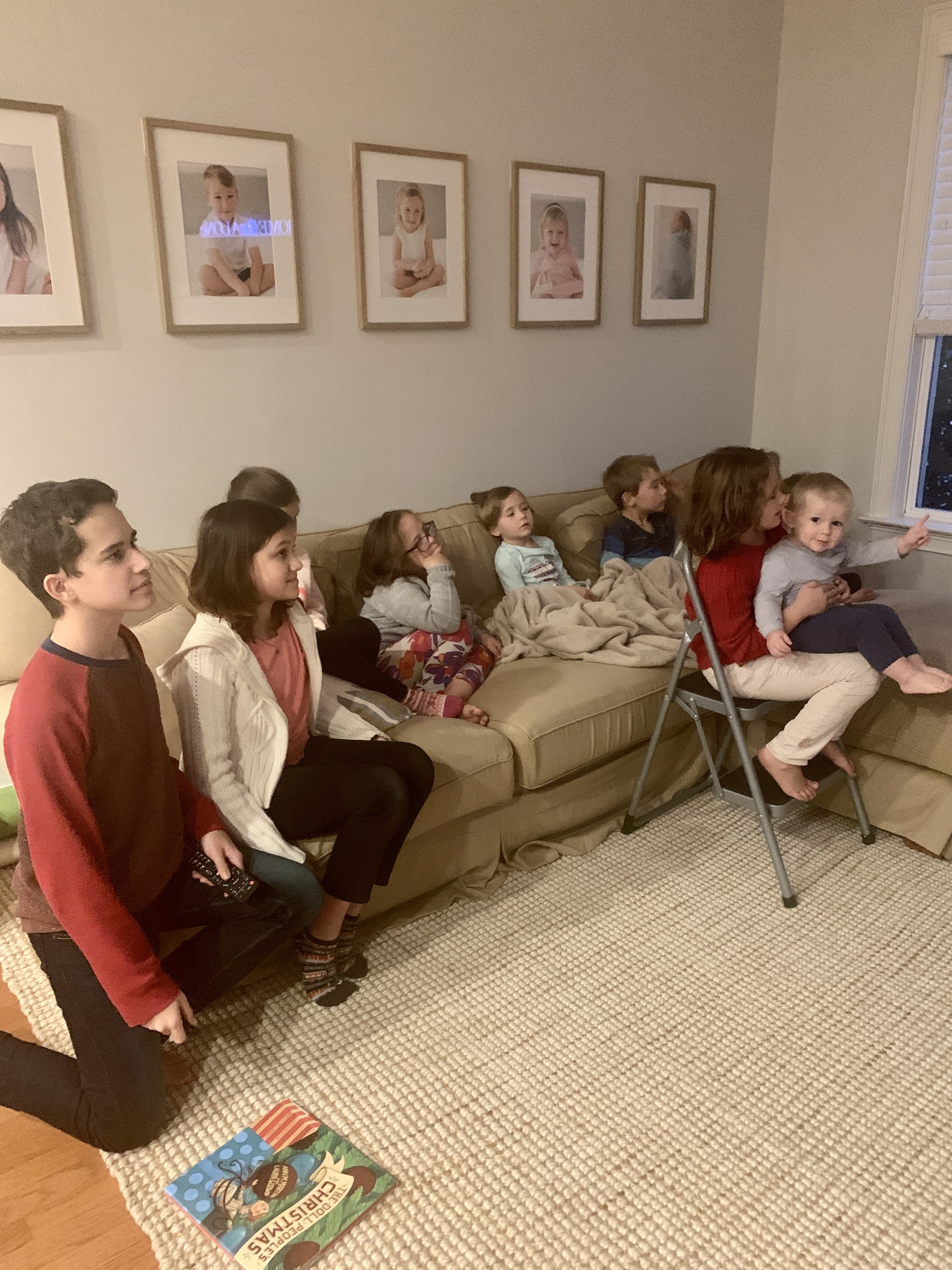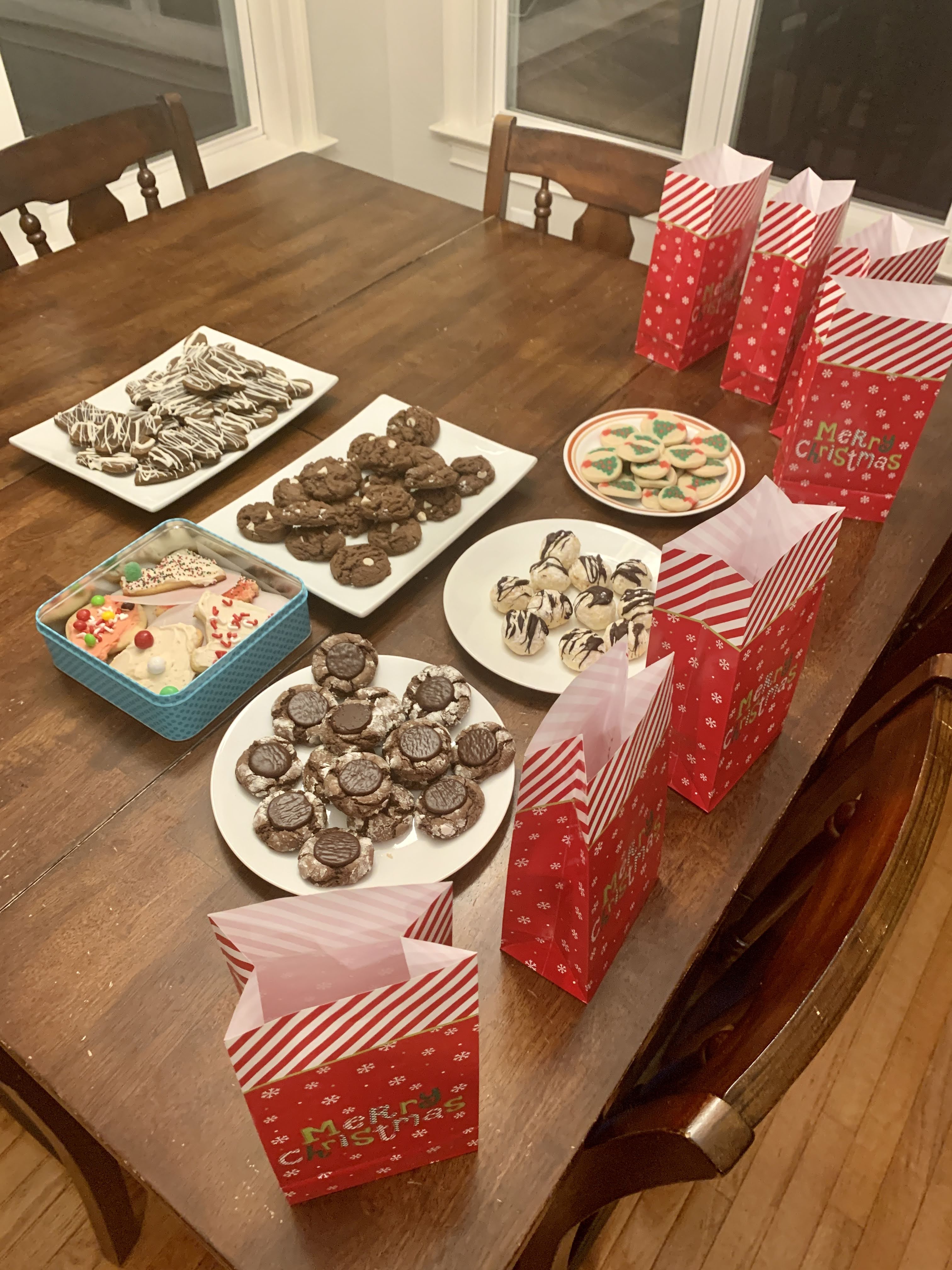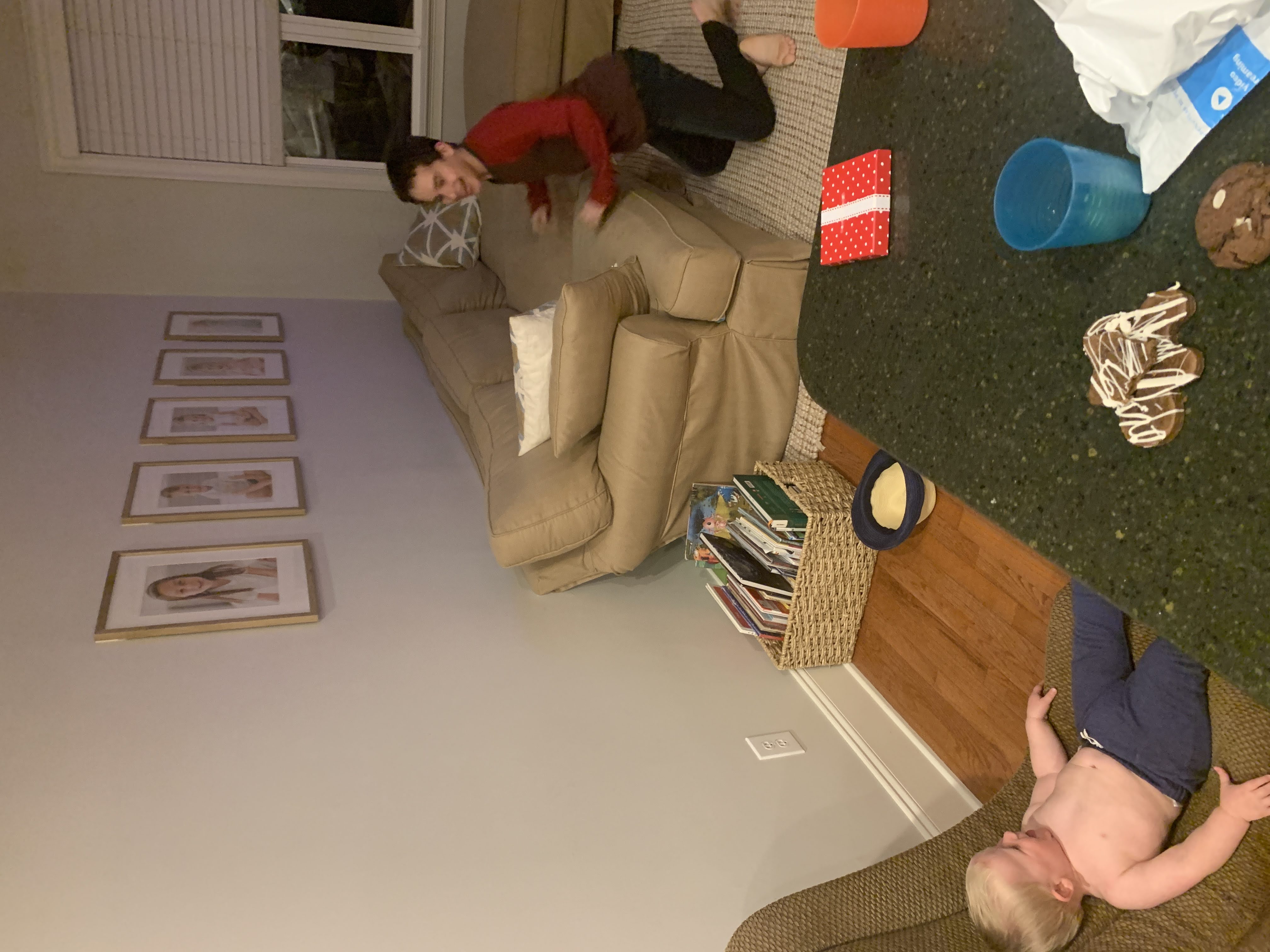 Getting closer to gingerbread house here with a cousin cookie swap! We try to get the kids together around Christmas every year for a gift exchange. All of the kids are getting entirely too much stuff this year, so the adults thought maybe an exchange of consumable goods (where any surplus could be pawned off on unsuspecting friends and neighbors) was an option worth experimenting with. It was a hit and I think our new normal moving forward. The kids watched Home Alone, the adults talked, pizza was eaten and cookies were exchanged and munched. All in all an amazing holiday event. Garyn (oldest cousin) making Peter (youngest cousin) belly laugh harder than I've ever heard was the highlight of the night.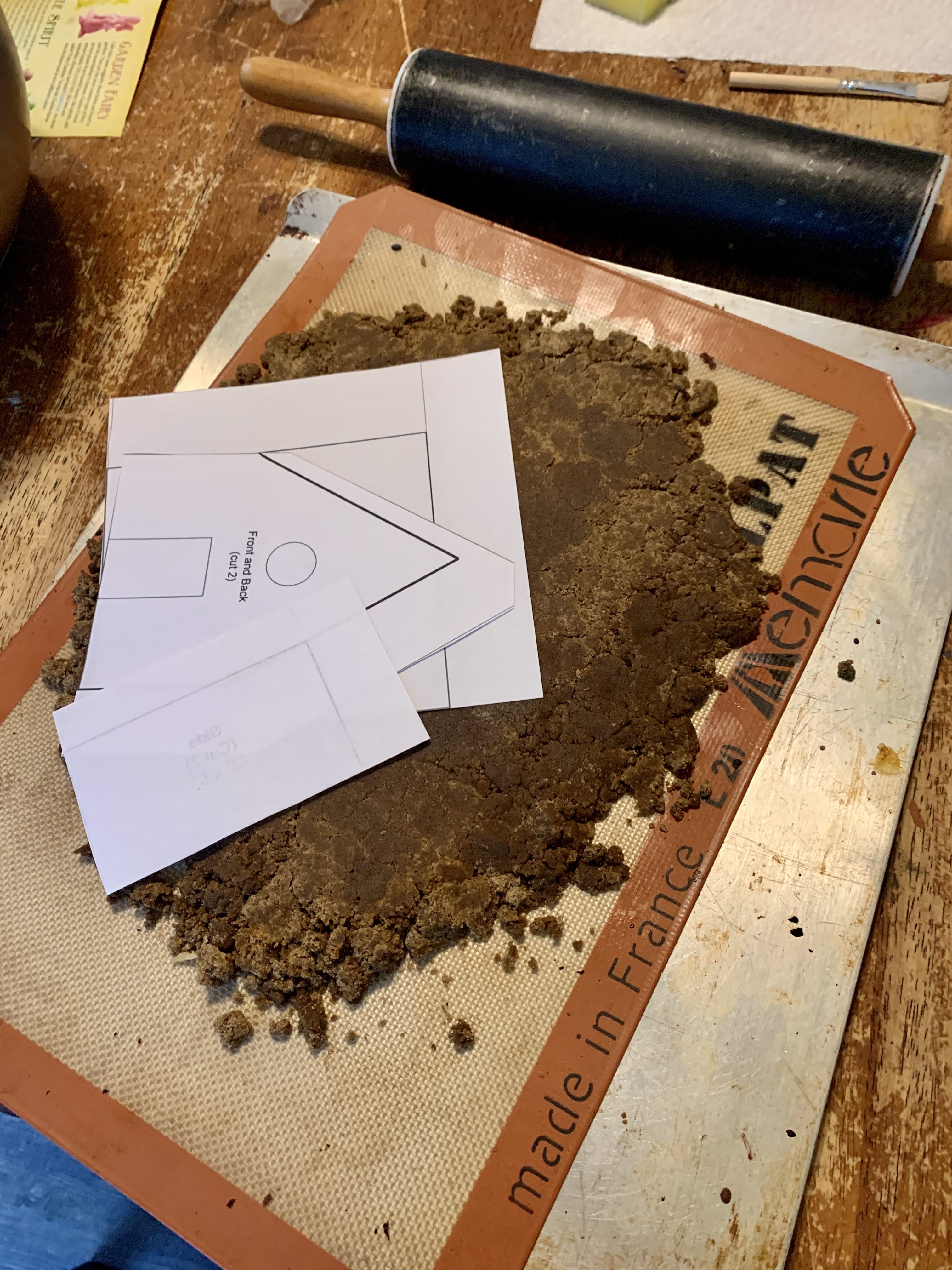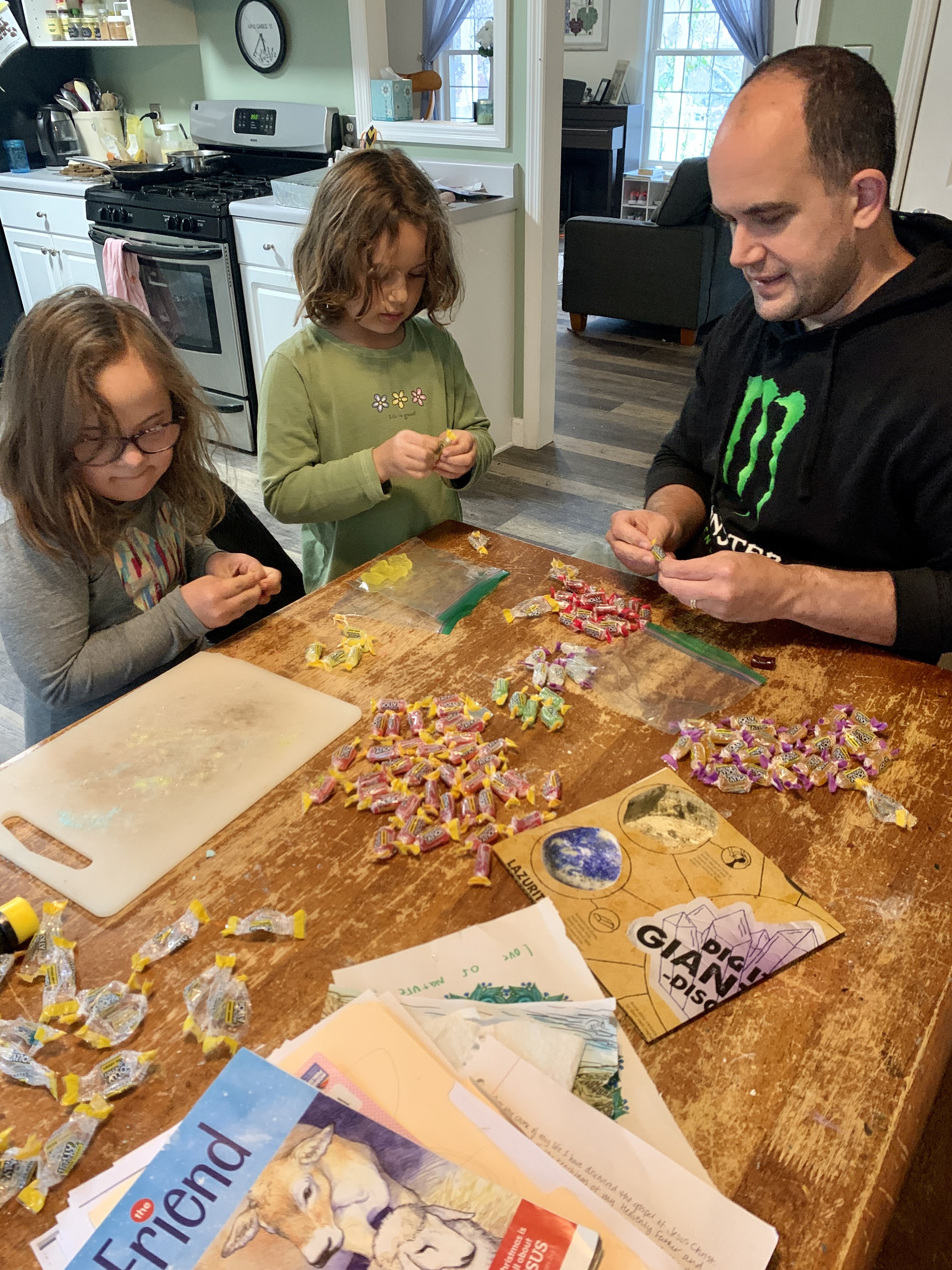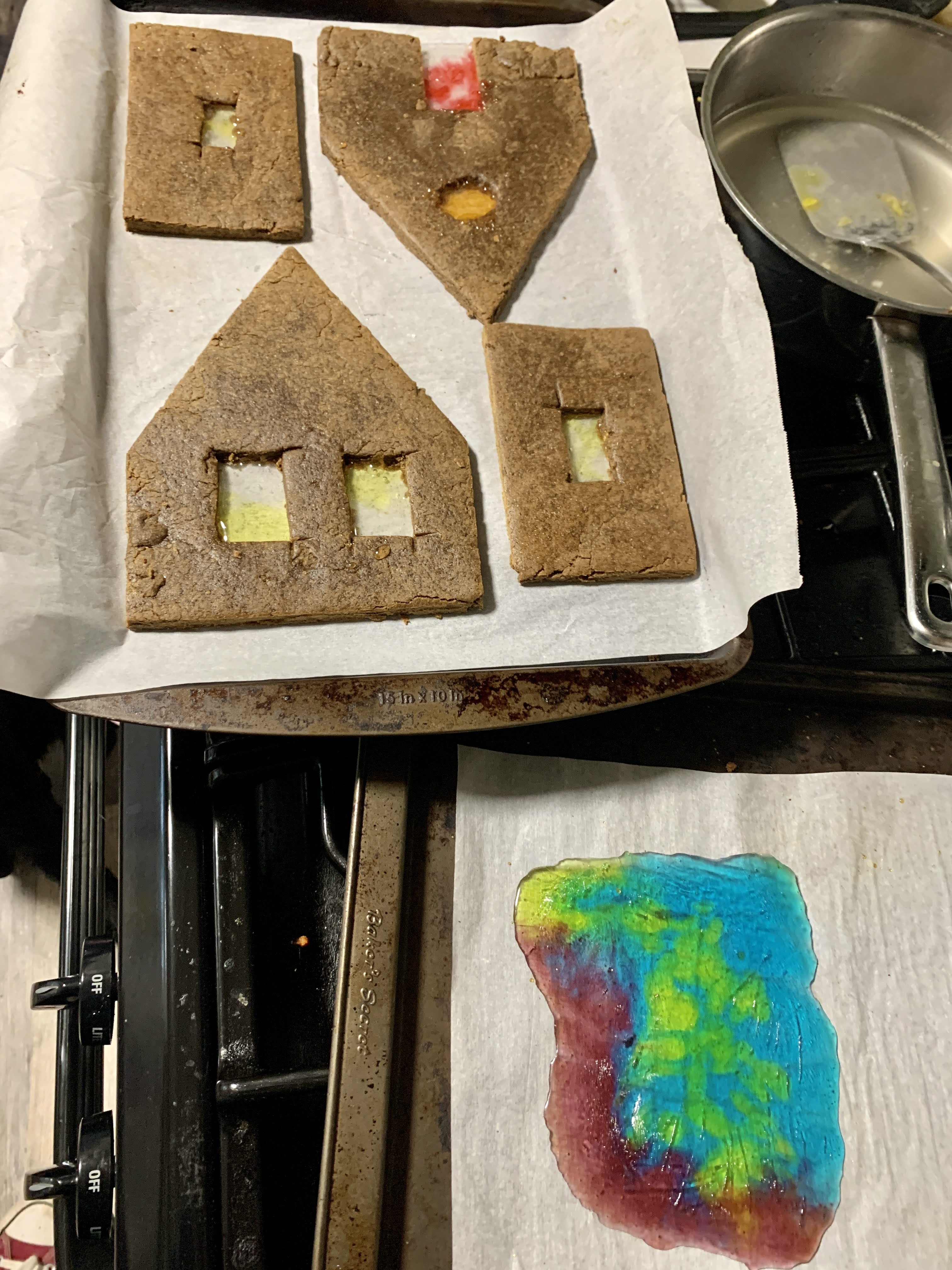 This was a four day process. Tuesday, when I got home from L.A., I made the dough so it could rest over night. Wednesday, we cut the pieces and baked them. Then we filled the windows and door with crunched Jolly Ranchers to make glass. We also made a lake!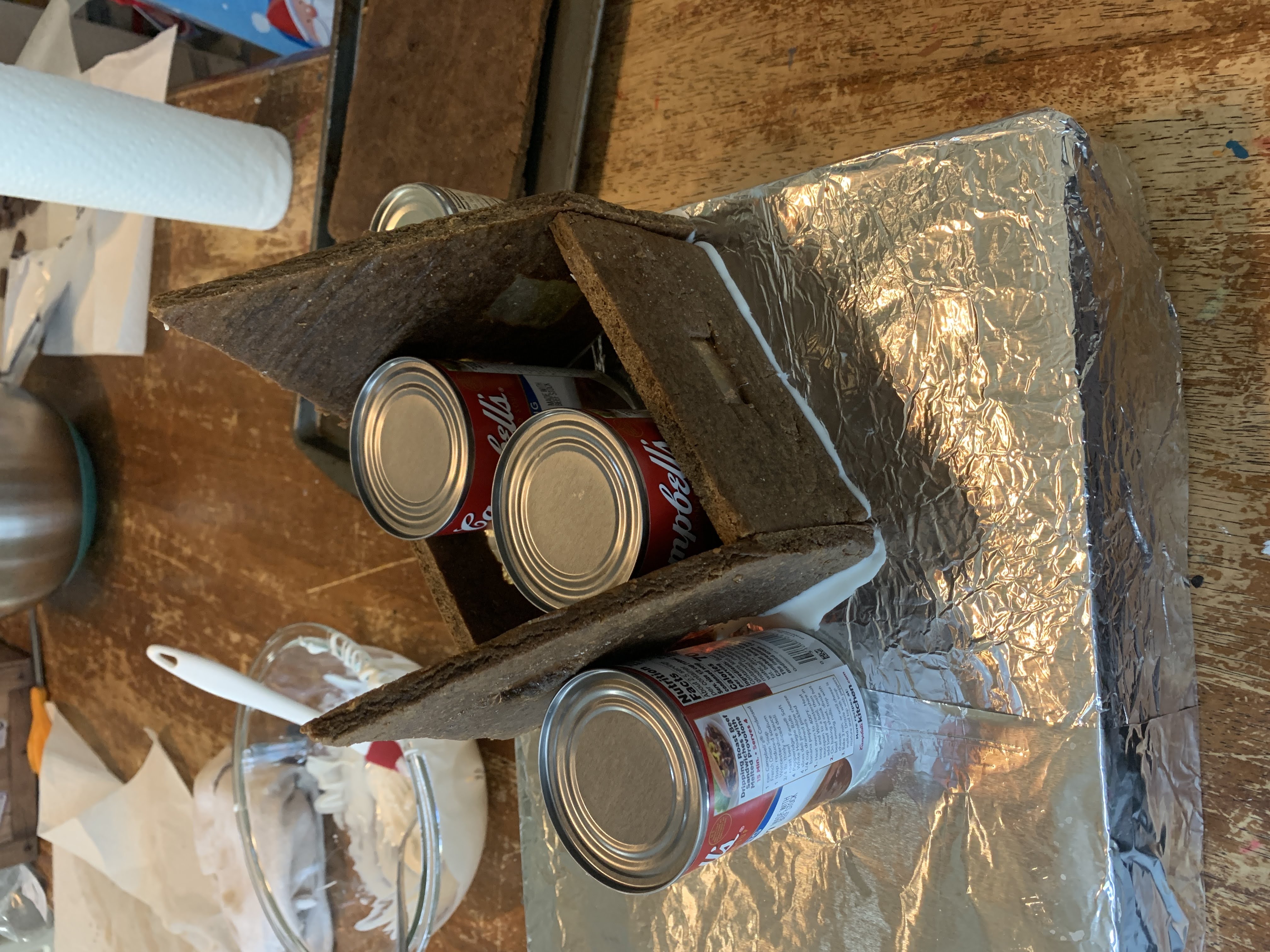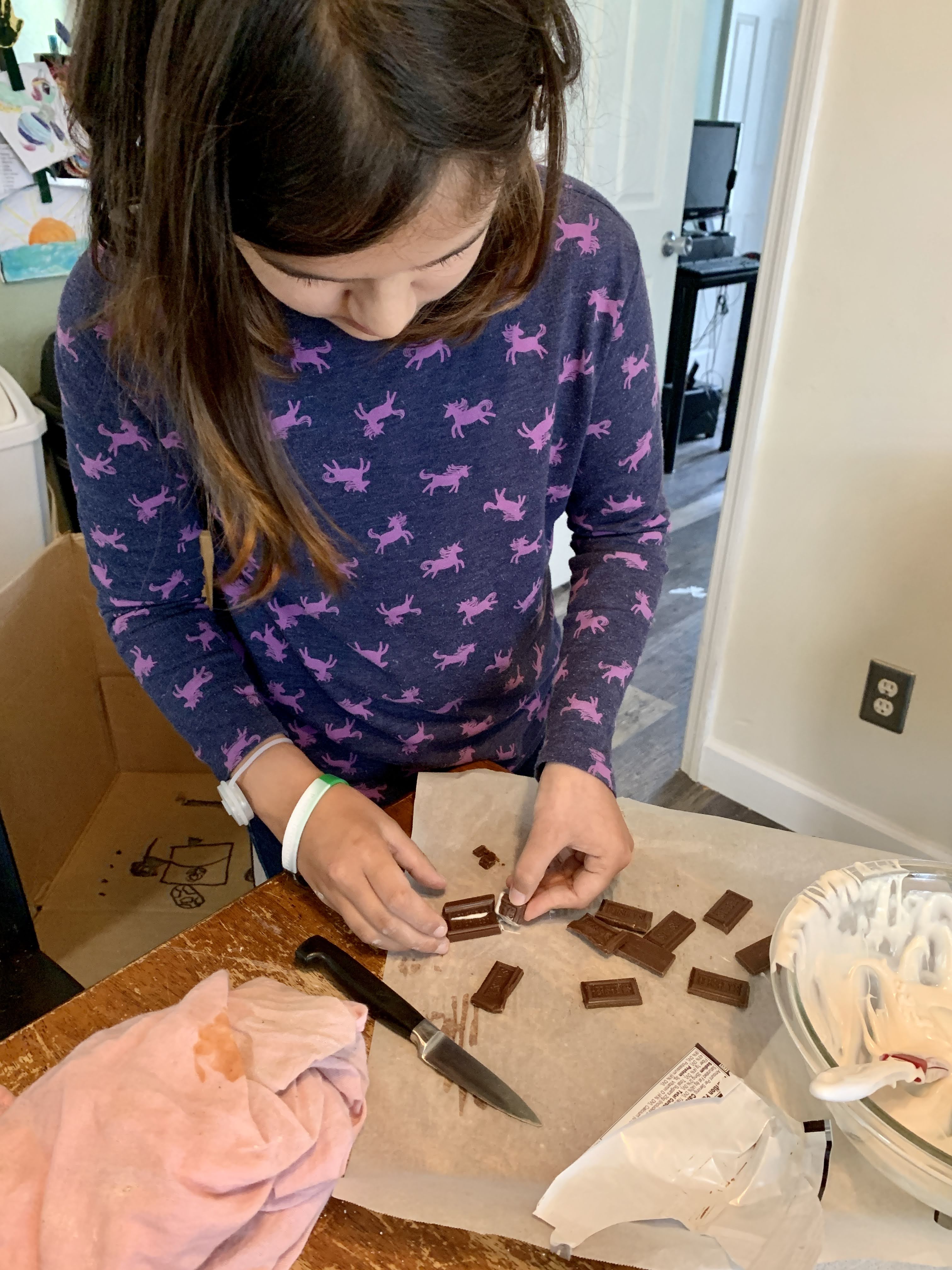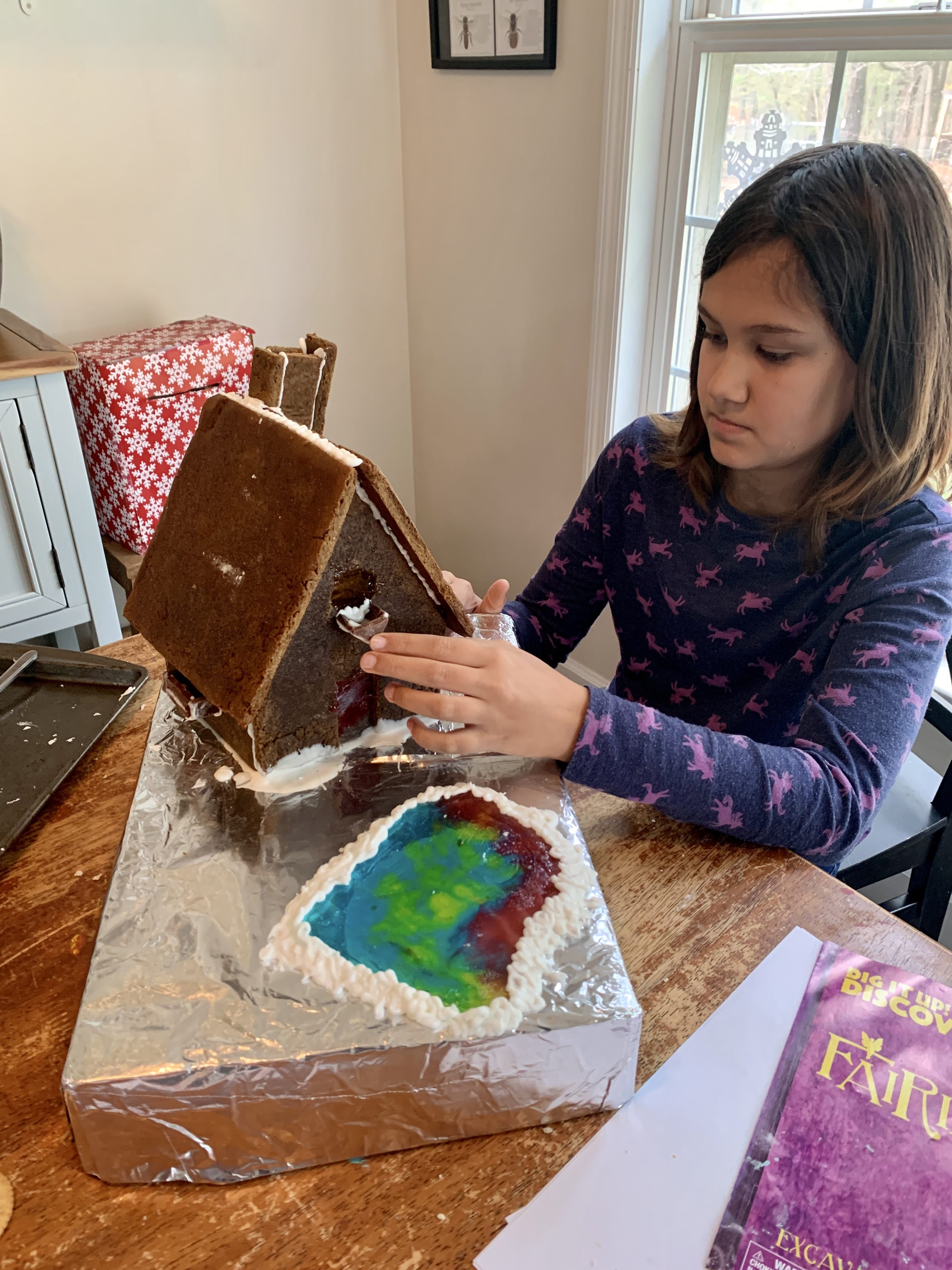 Then the pieces dried out for a day, so we could construct the house on Thursday. Naomi really wanted to make flowerboxes for the windows out of graham crackers. When we opened the box we found a Hershey's chocolate bar instead of graham crackers (?) but she made do and they looked great.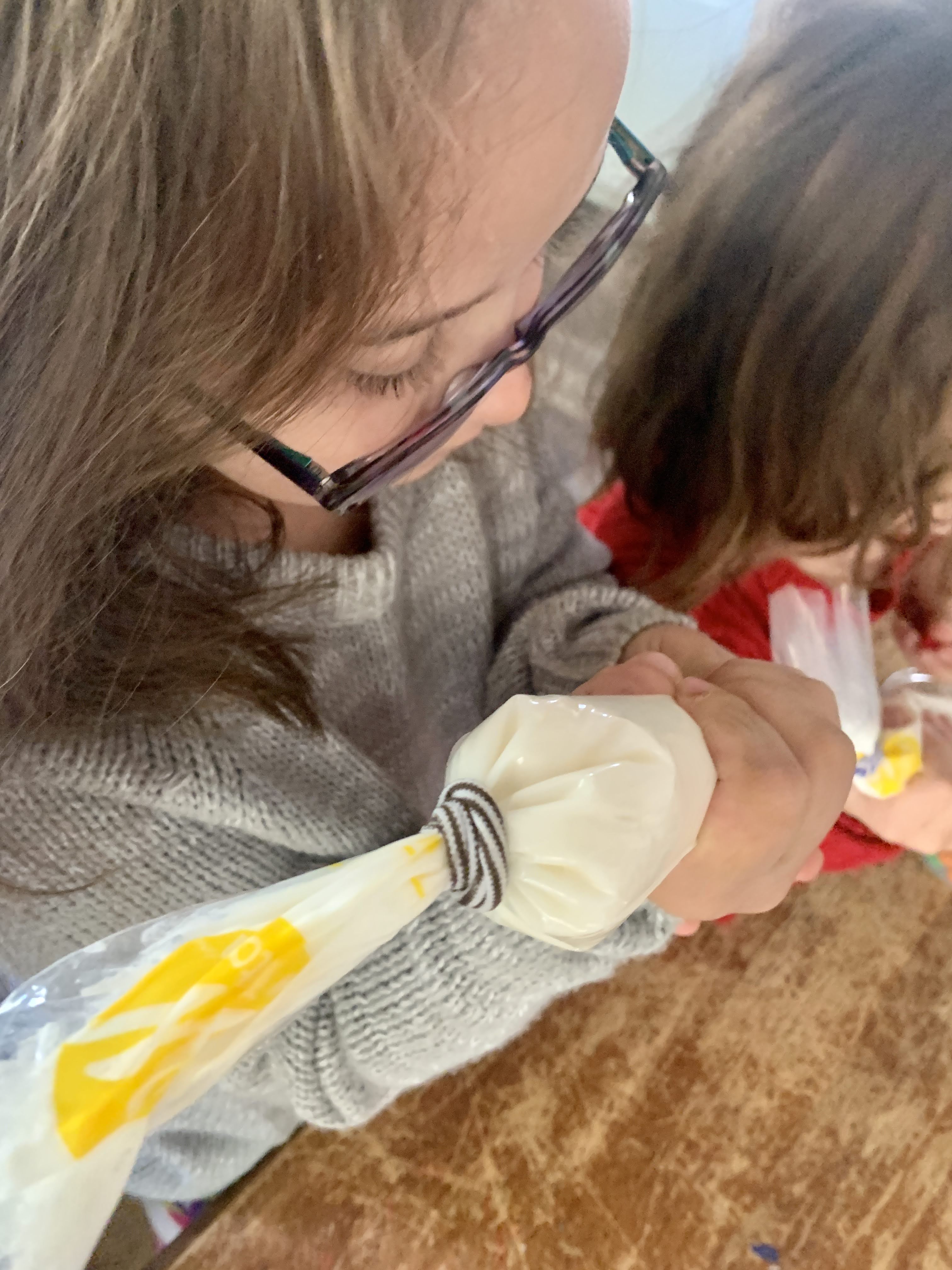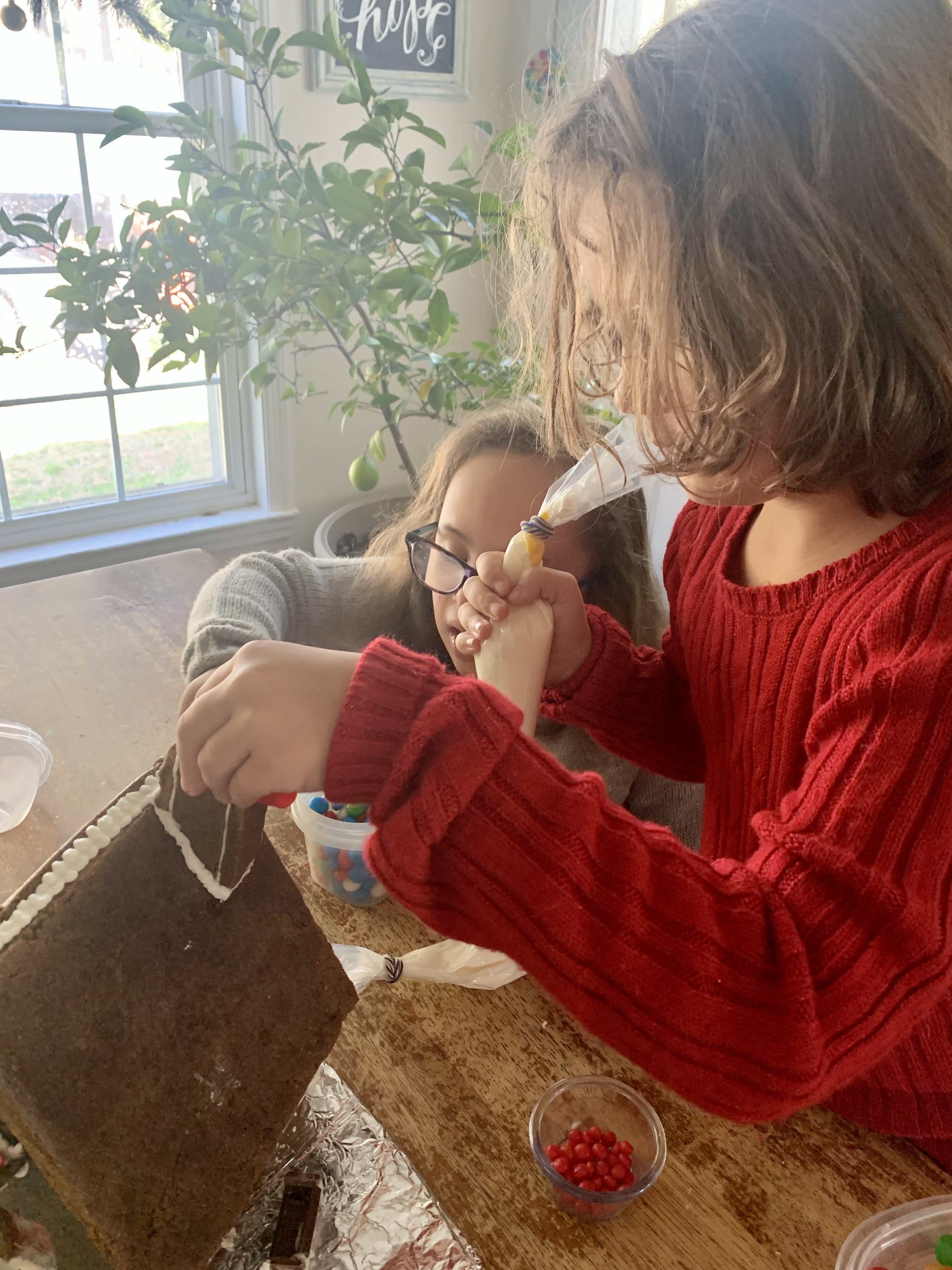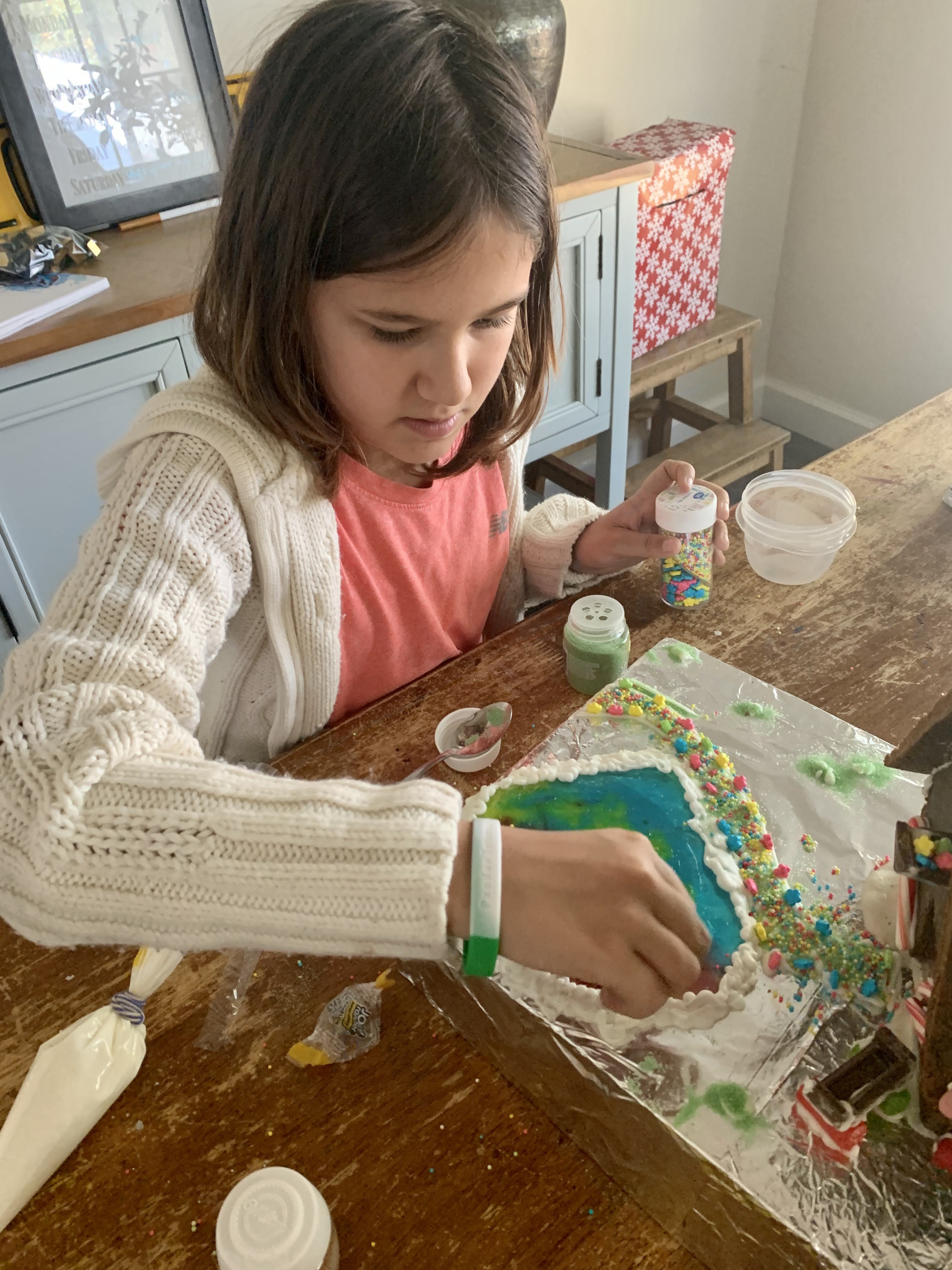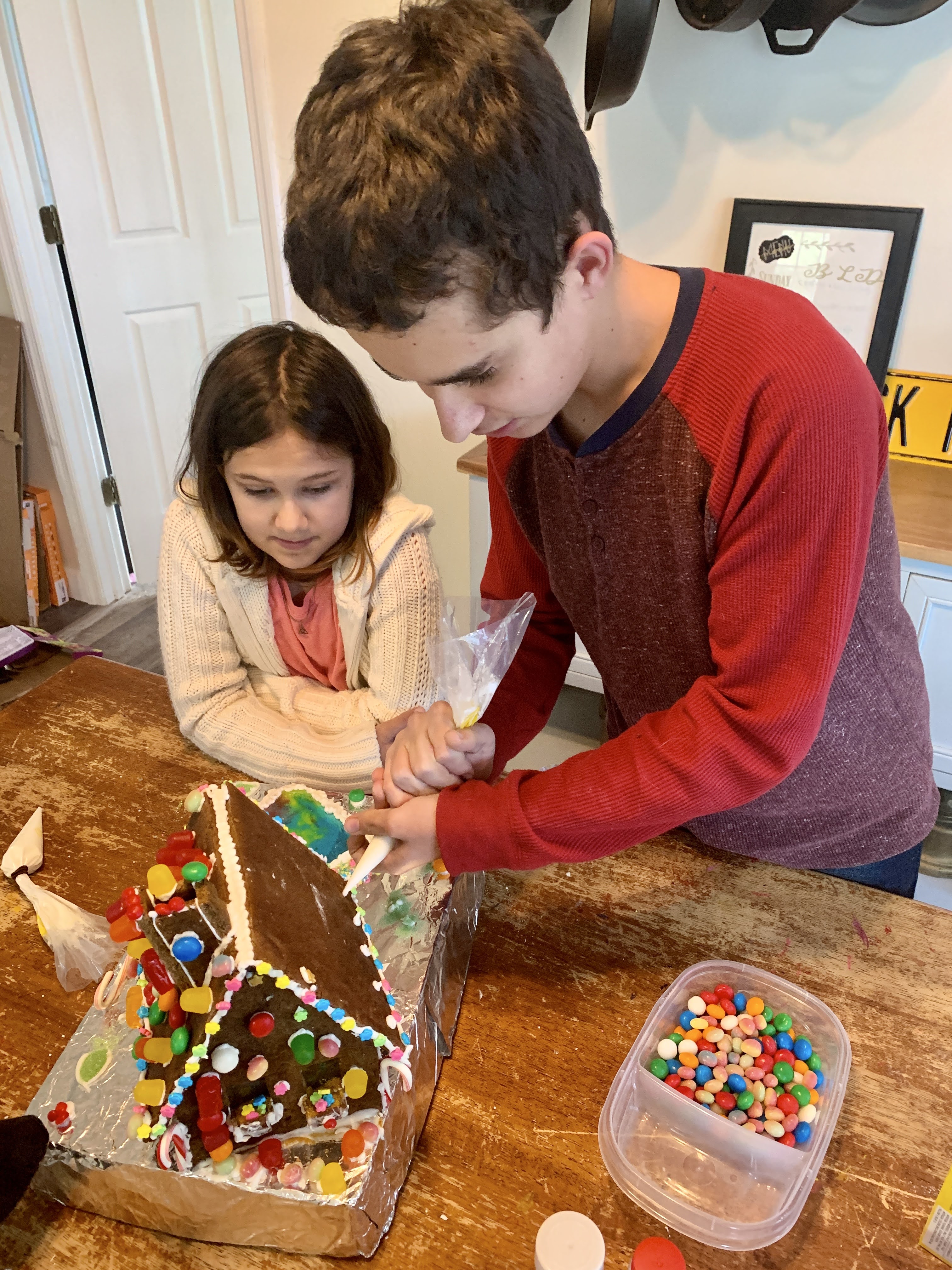 Finally! The best part! Friday we decorated. They each had a bit that was their own space to fill, and I did a bit here and there.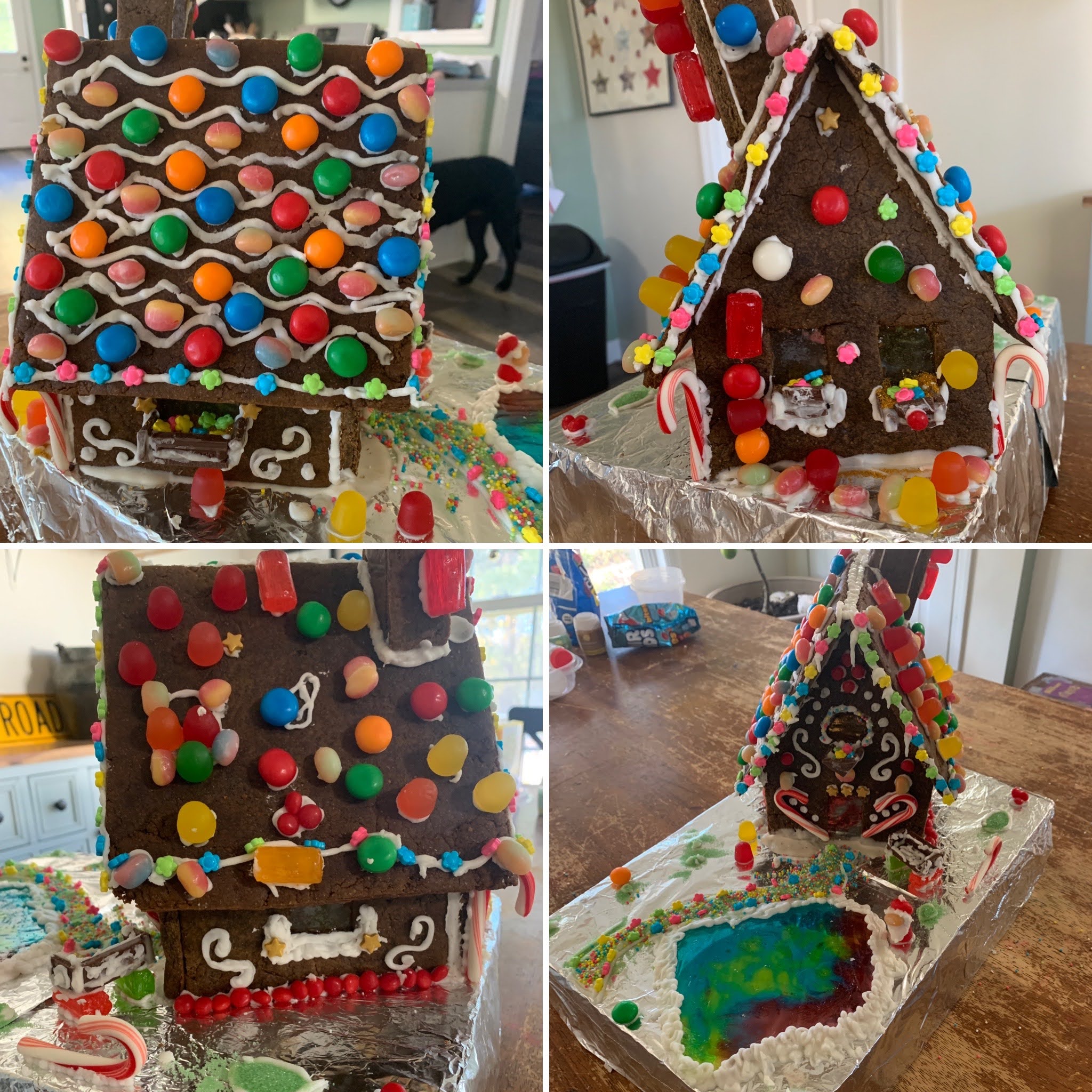 Done and done. Ready for demolition. Can you believe that Christmas Sunday is tomorrow? My next post will be all about Christmas in the past tense. Somehow it seems that stuffing our calendar to the gills with events has made the time go even faster, but I'm ok with that. These little events have made me focus on the simple constants in my life and the things I can impact. It helps me keep perspective. I can't put an end to the wearing of masks, but I can have fun with my family. I can't change the politic morass, but I can help direct my kids' attention to Him, the reason we have everything to celebrate. I hope that your Christmas is beautiful. Mine is definitely shaping up to be. Merry Christmas!