Brilliance happened this year for the kids' annual treasure hunt. First, I did picture clues which was way easier than coming up with a handful of rhyming clues late Christmas Eve. The first picture went into Garyn's stocking and away they went. Also, Neil had the perfect solution for what the treasure should actually be. I am always wanting to give experiences rather than more stuff, and that was especially true this year when they got so much stuff. He suggested mini golf. Throw in lunch at a place we rarely go and it was the best treasure hunt prize ever.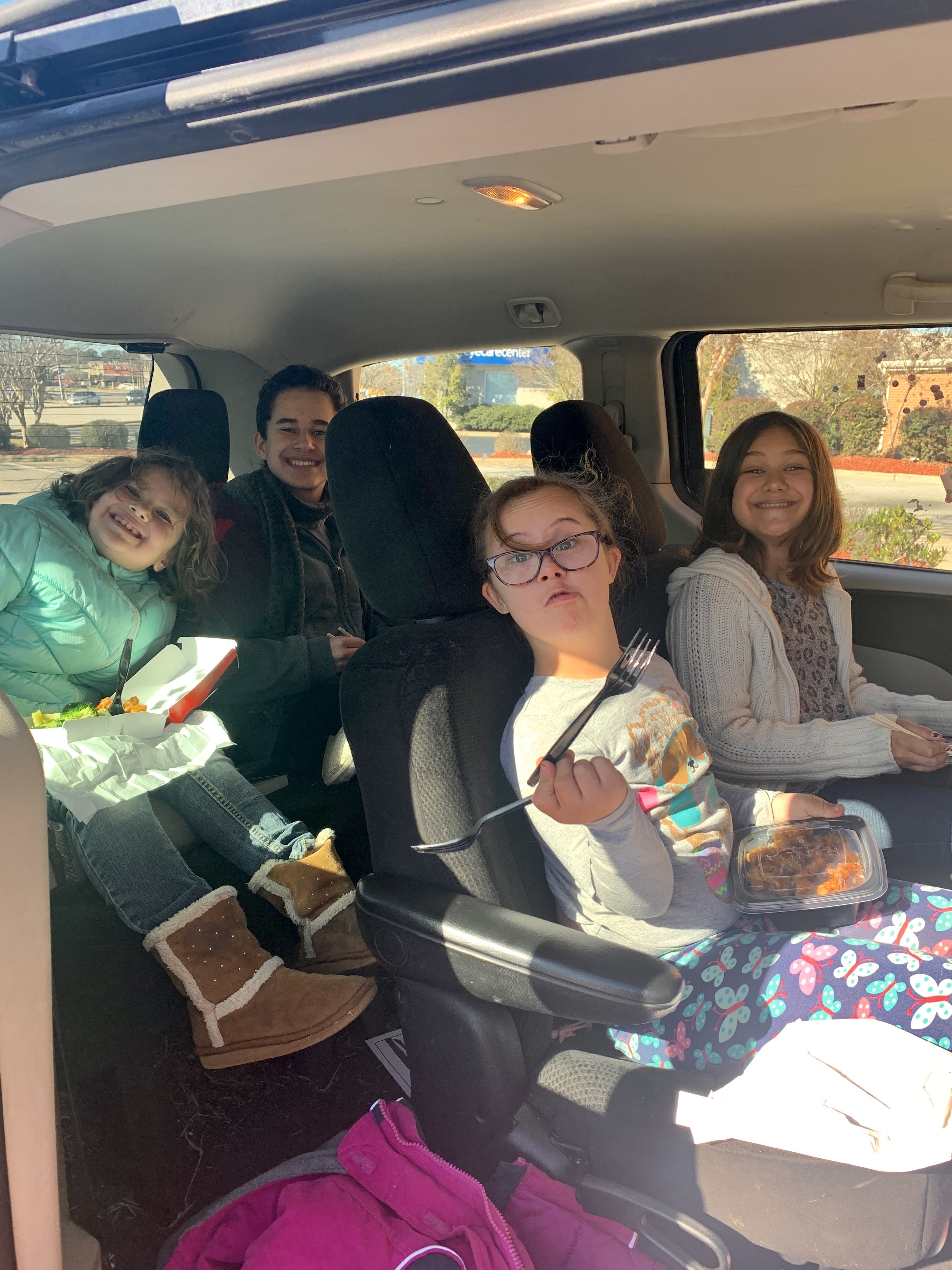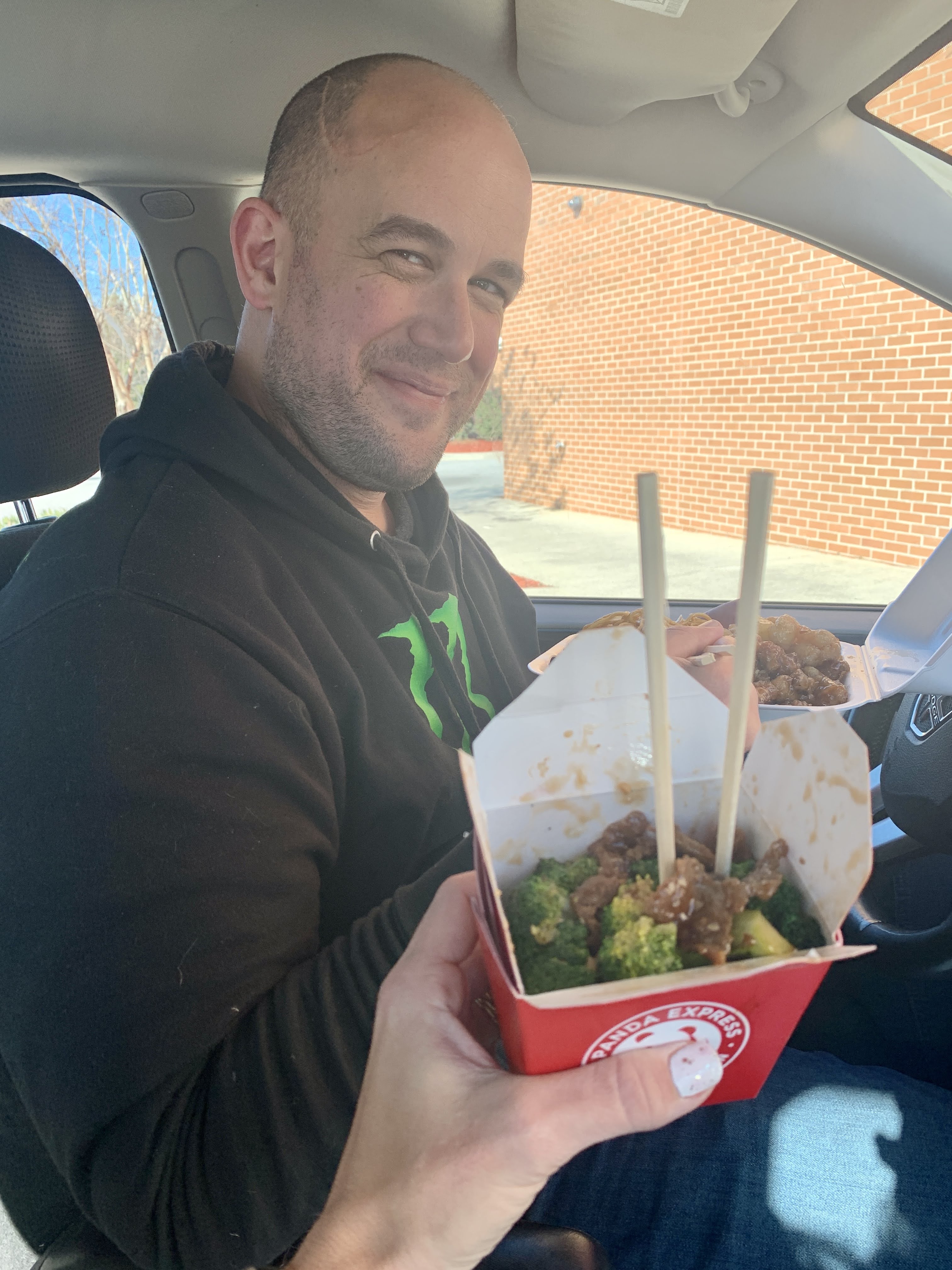 Nothing like cheap, Americanized Chinese food eaten in the car on a super cold day just after Christmas. Naomi loves Panda Express because pandas.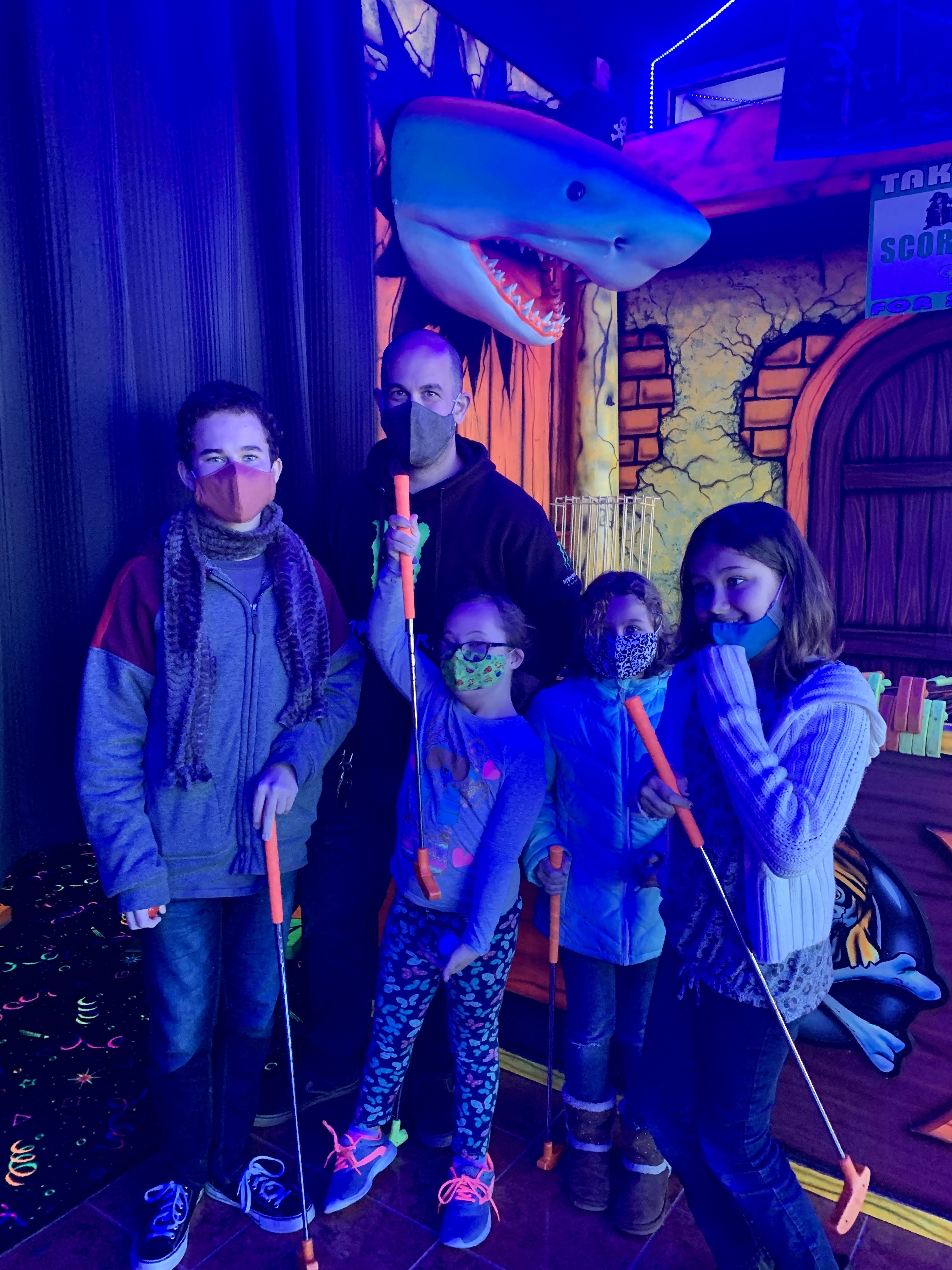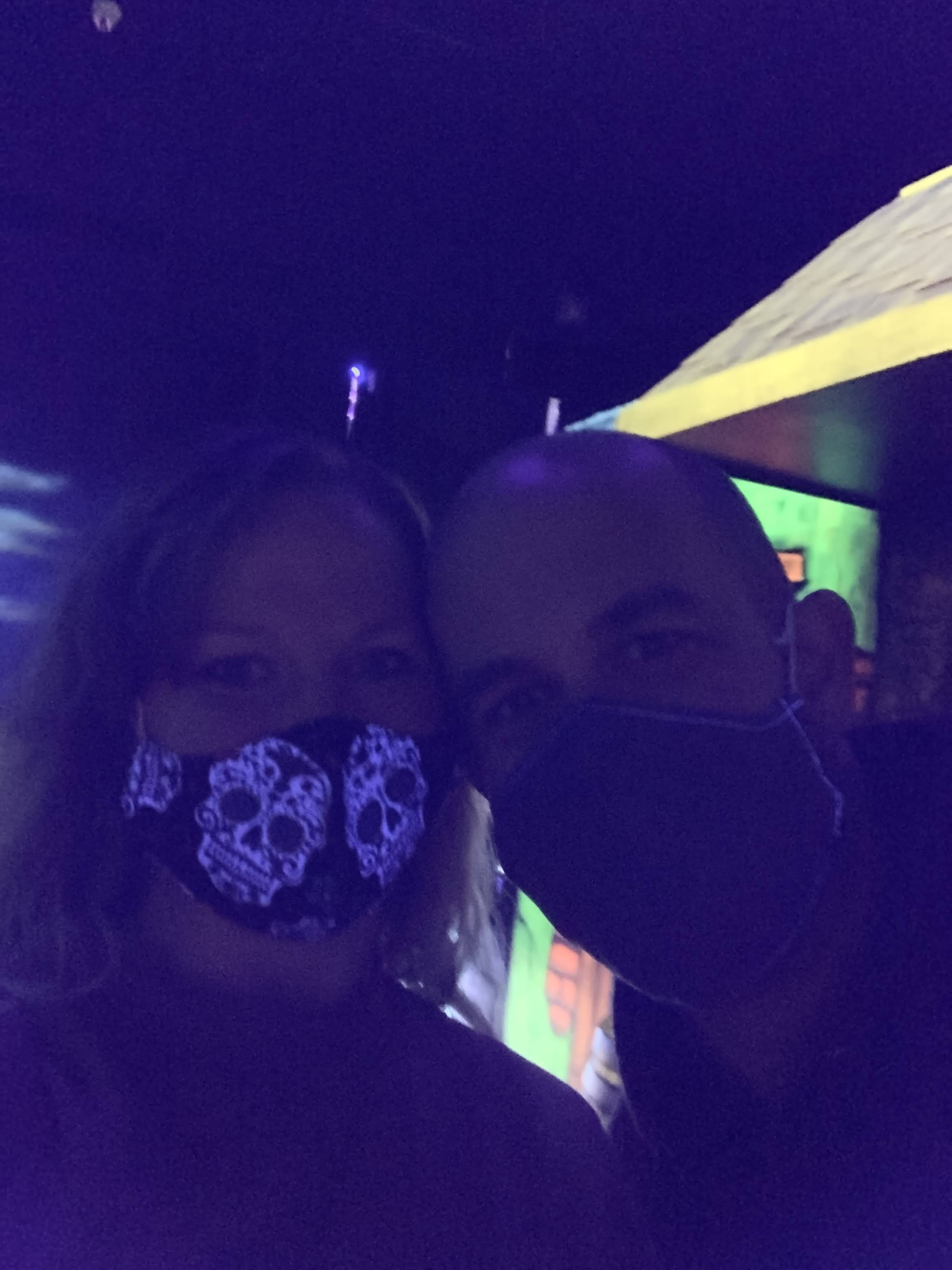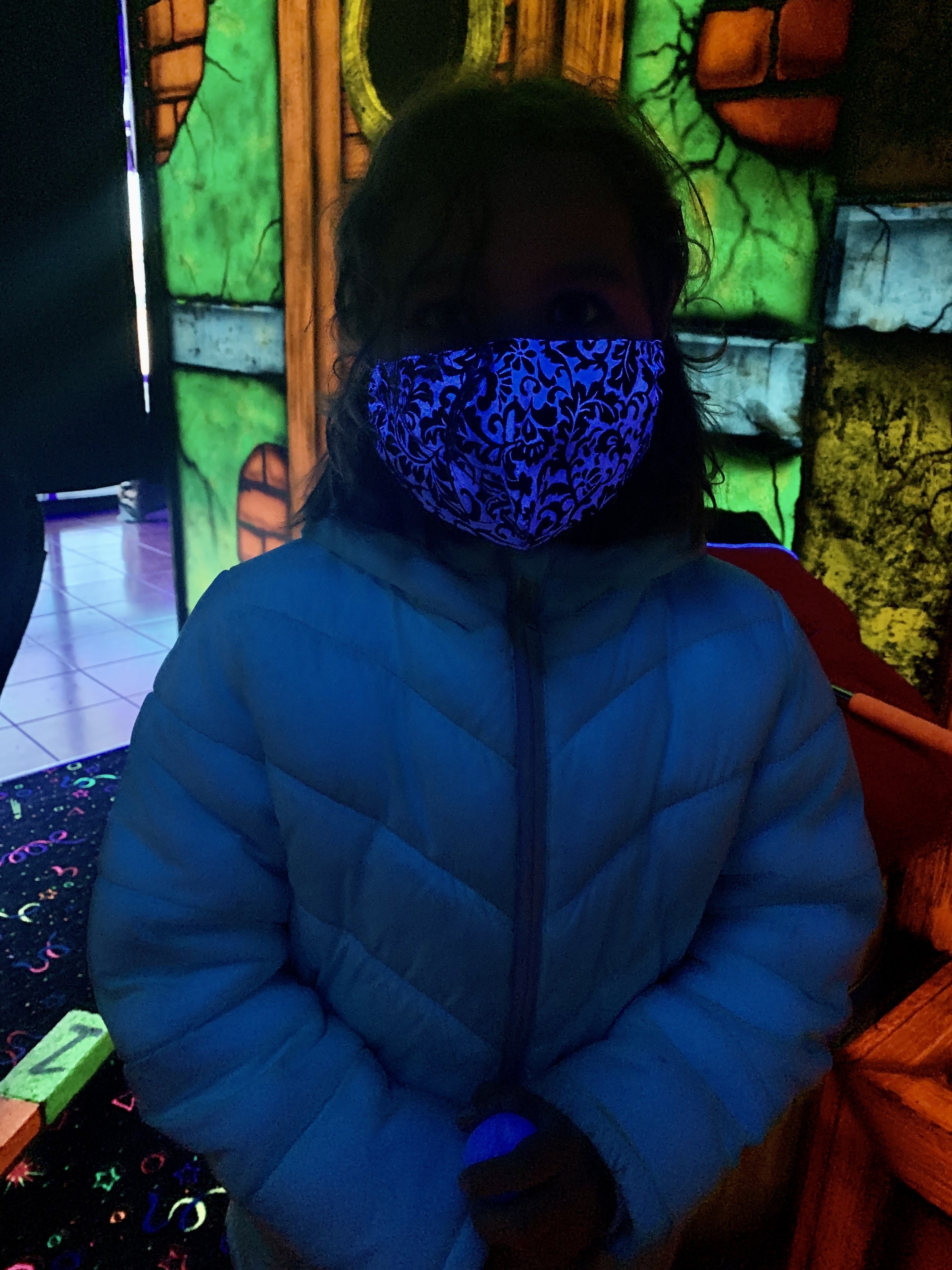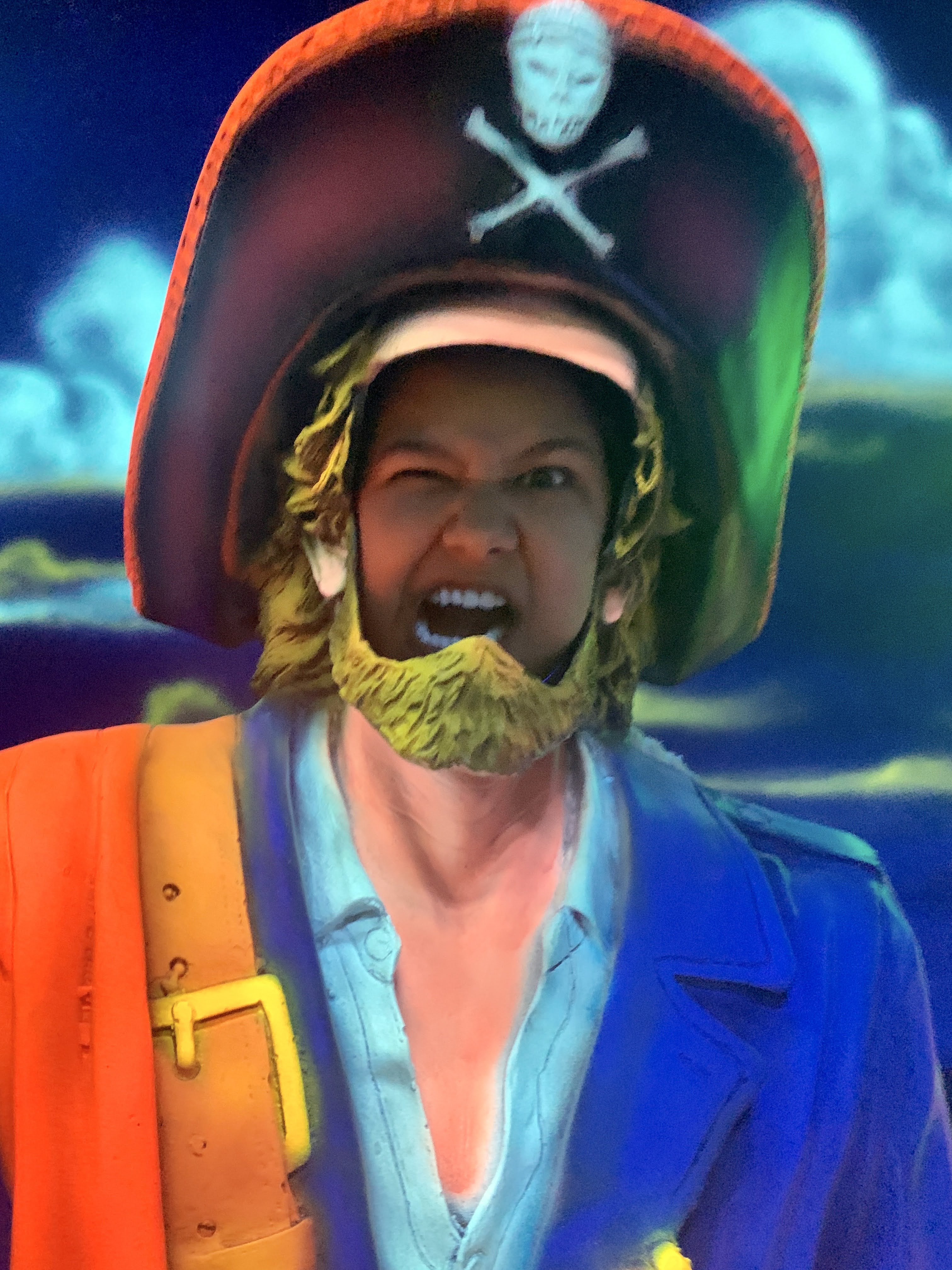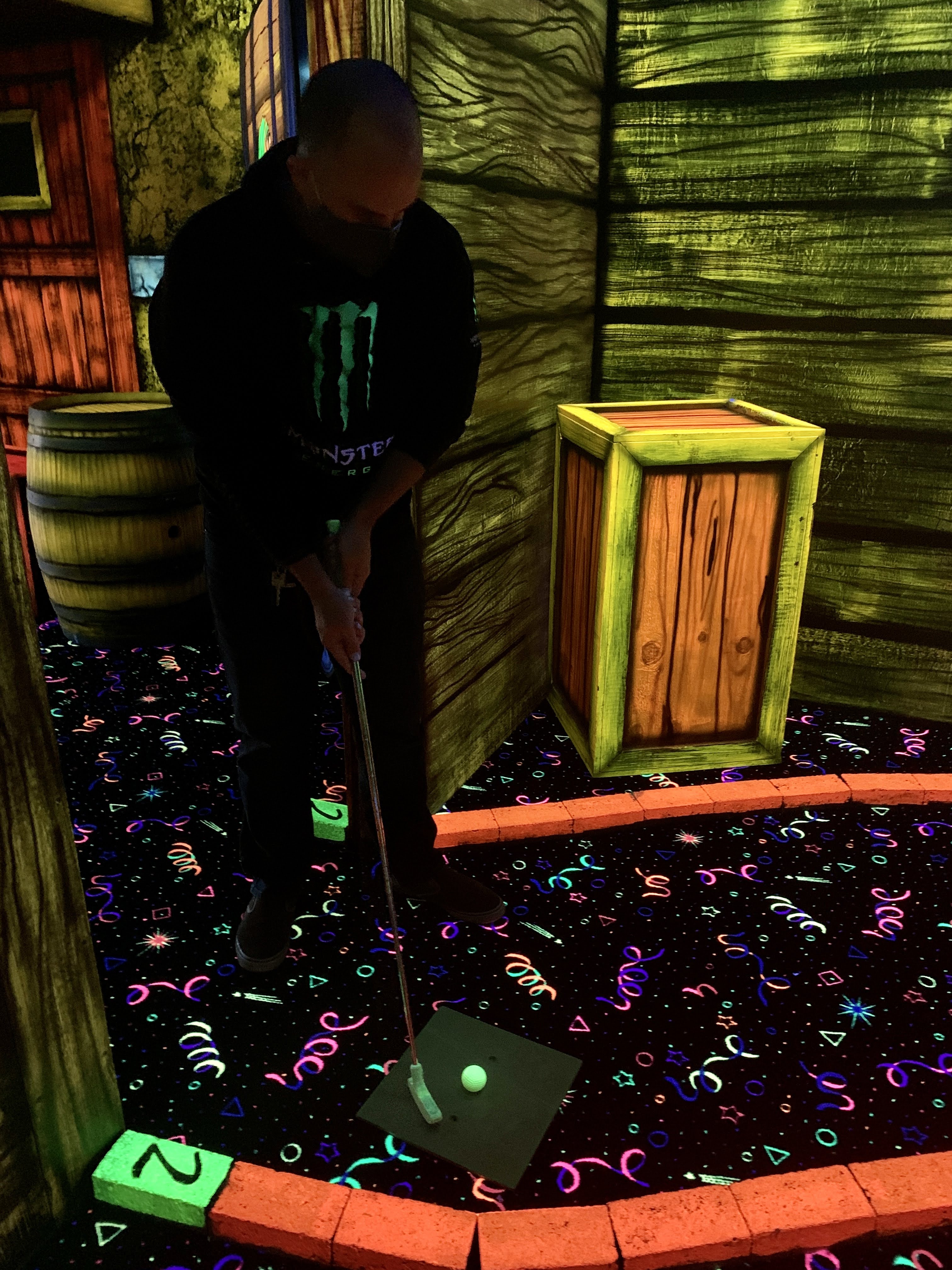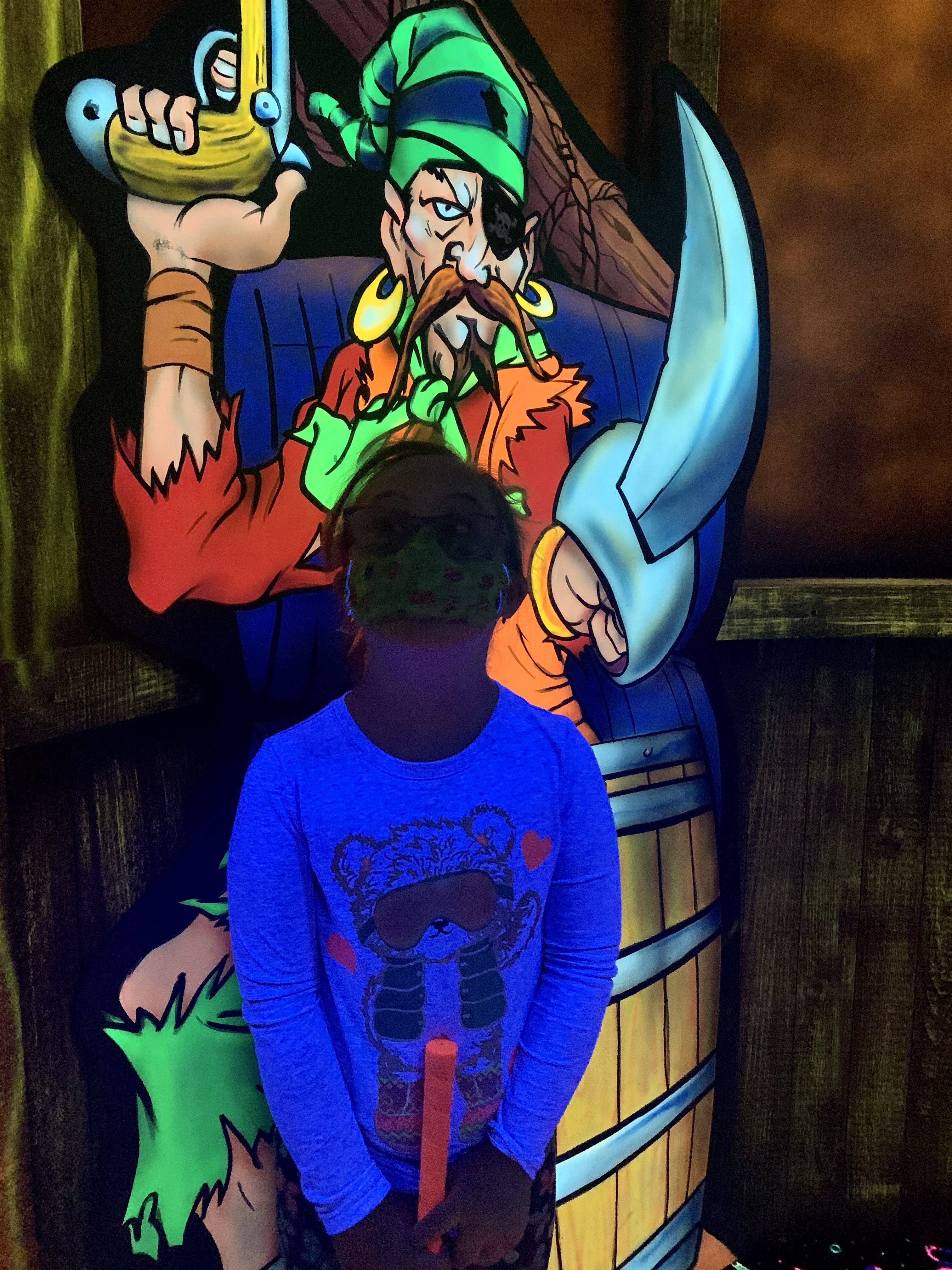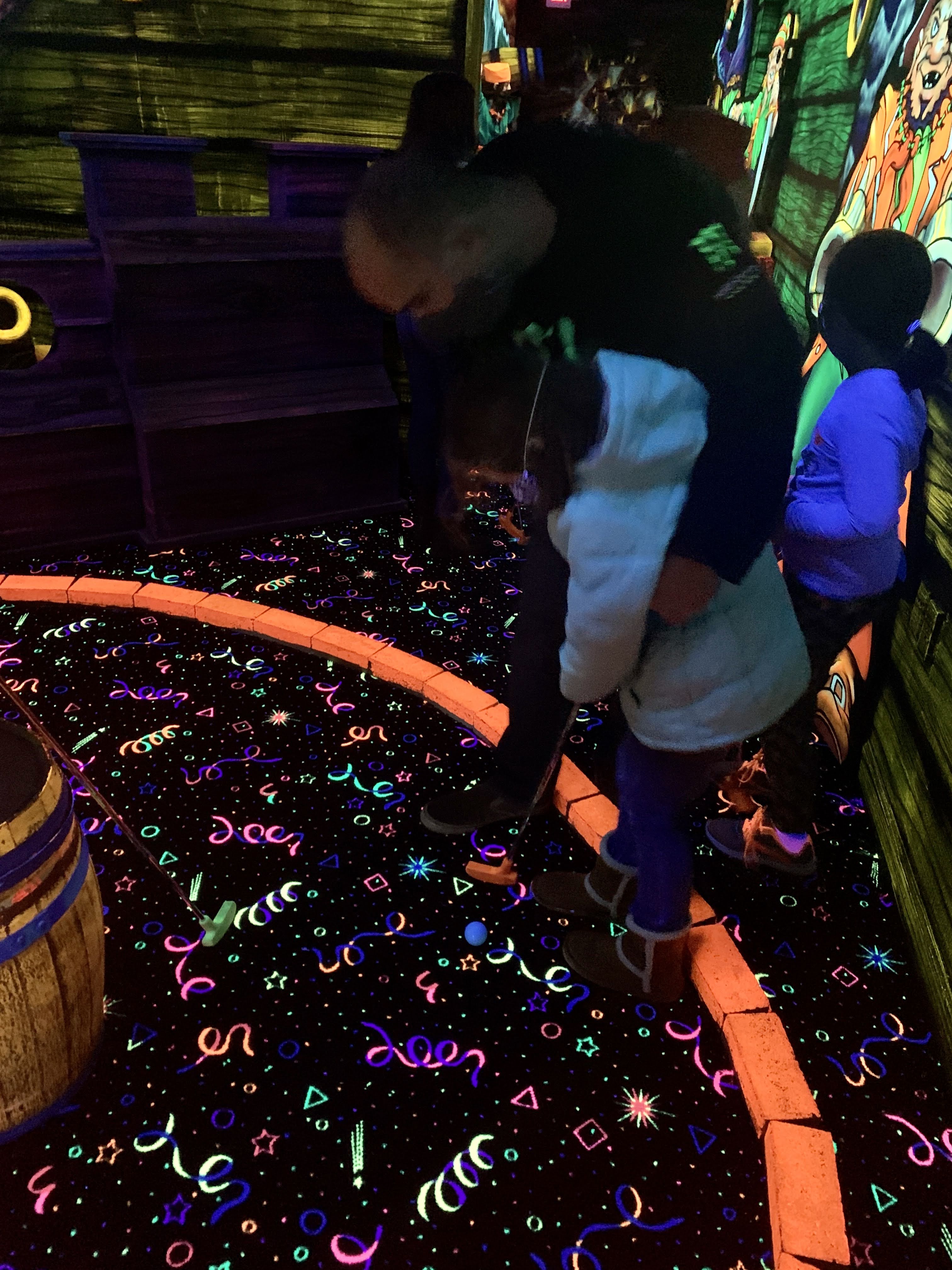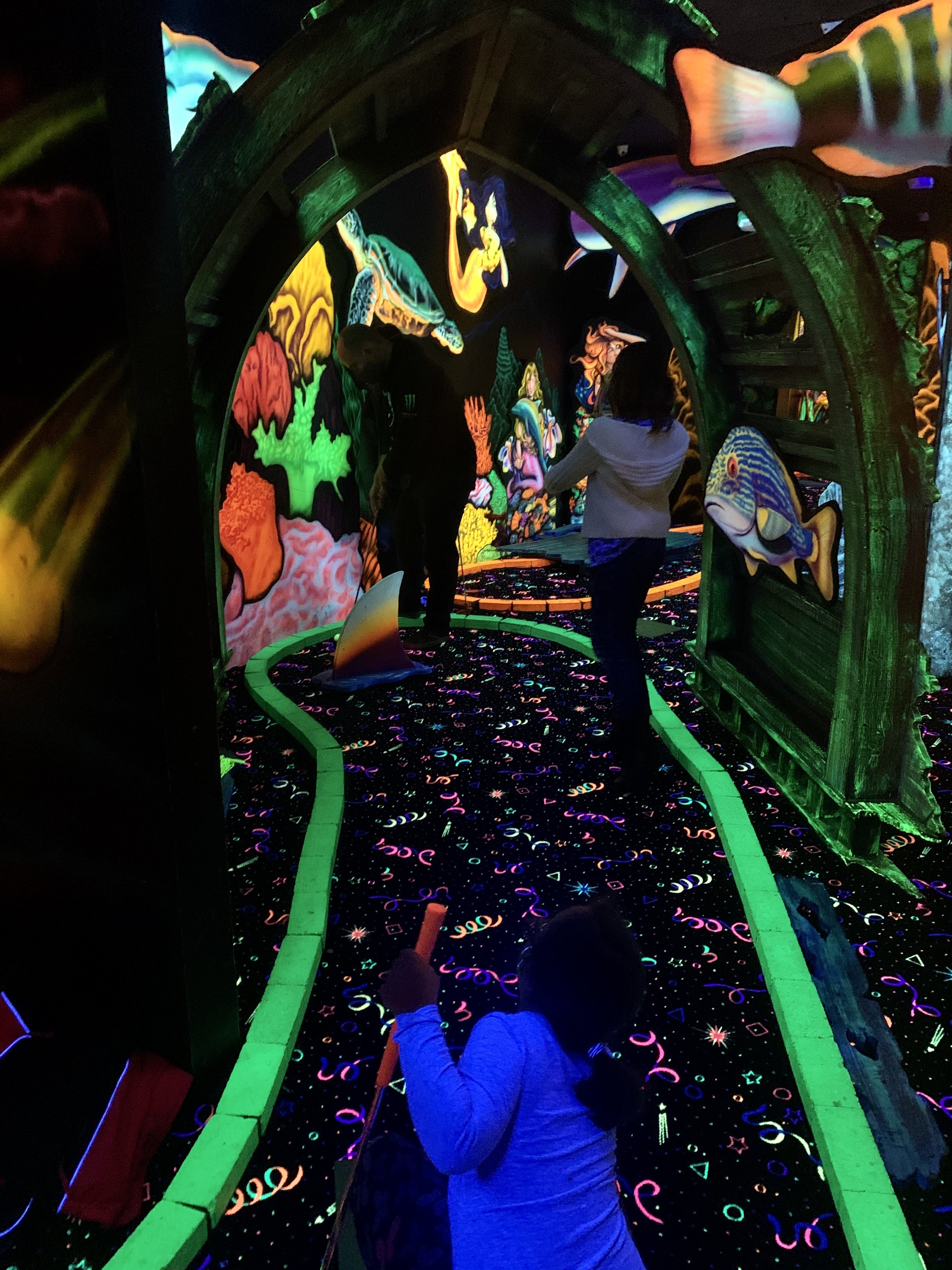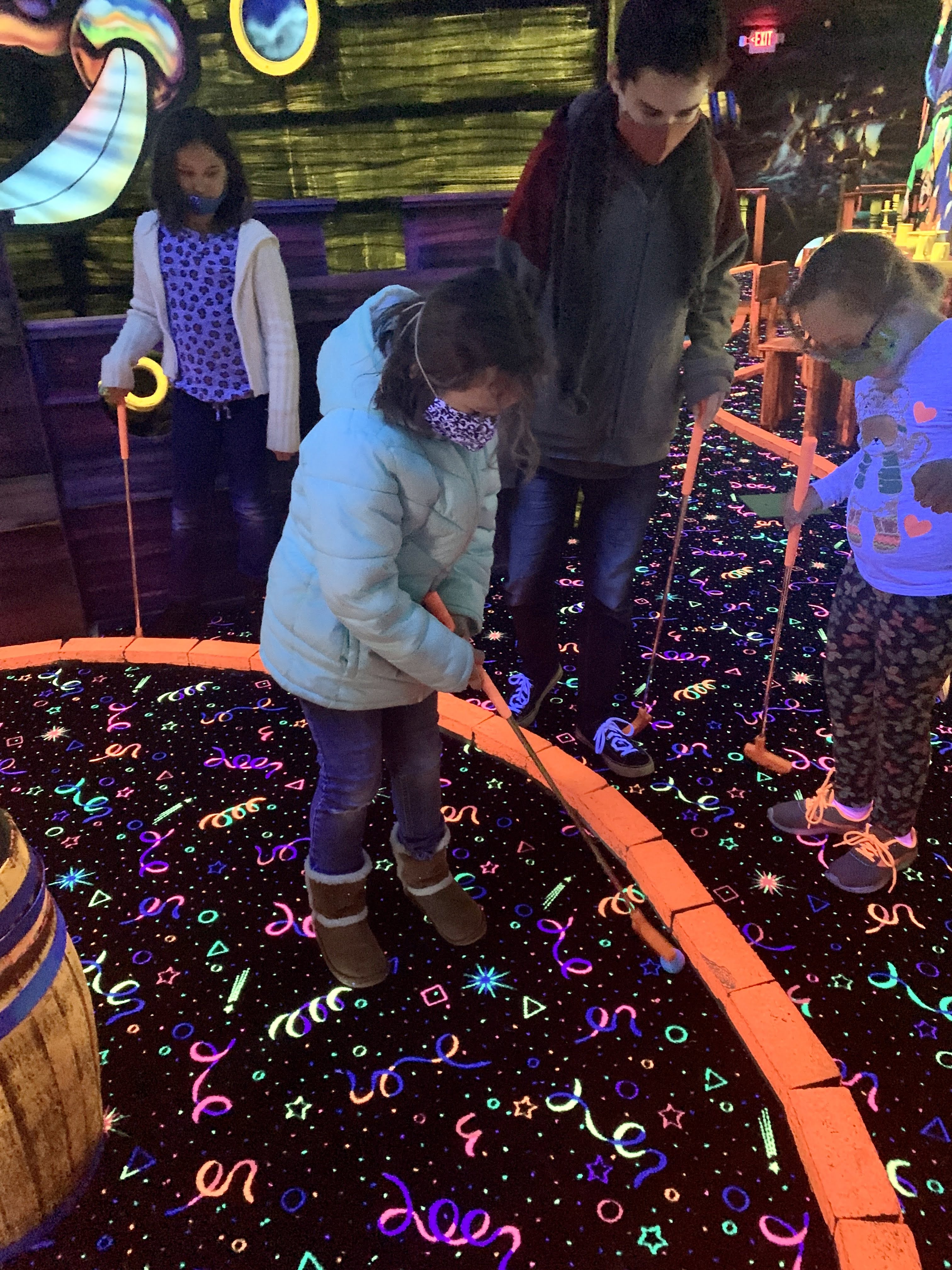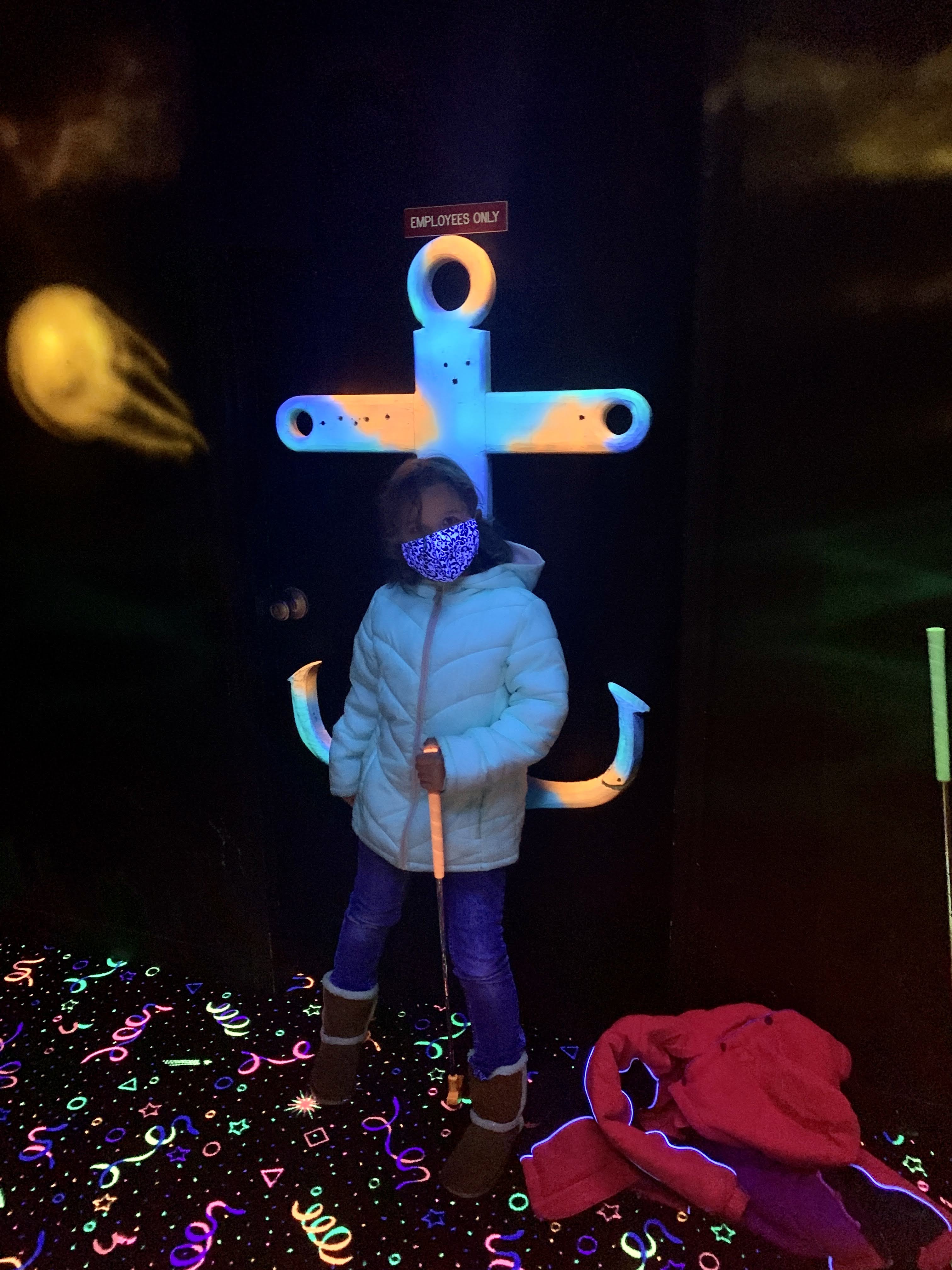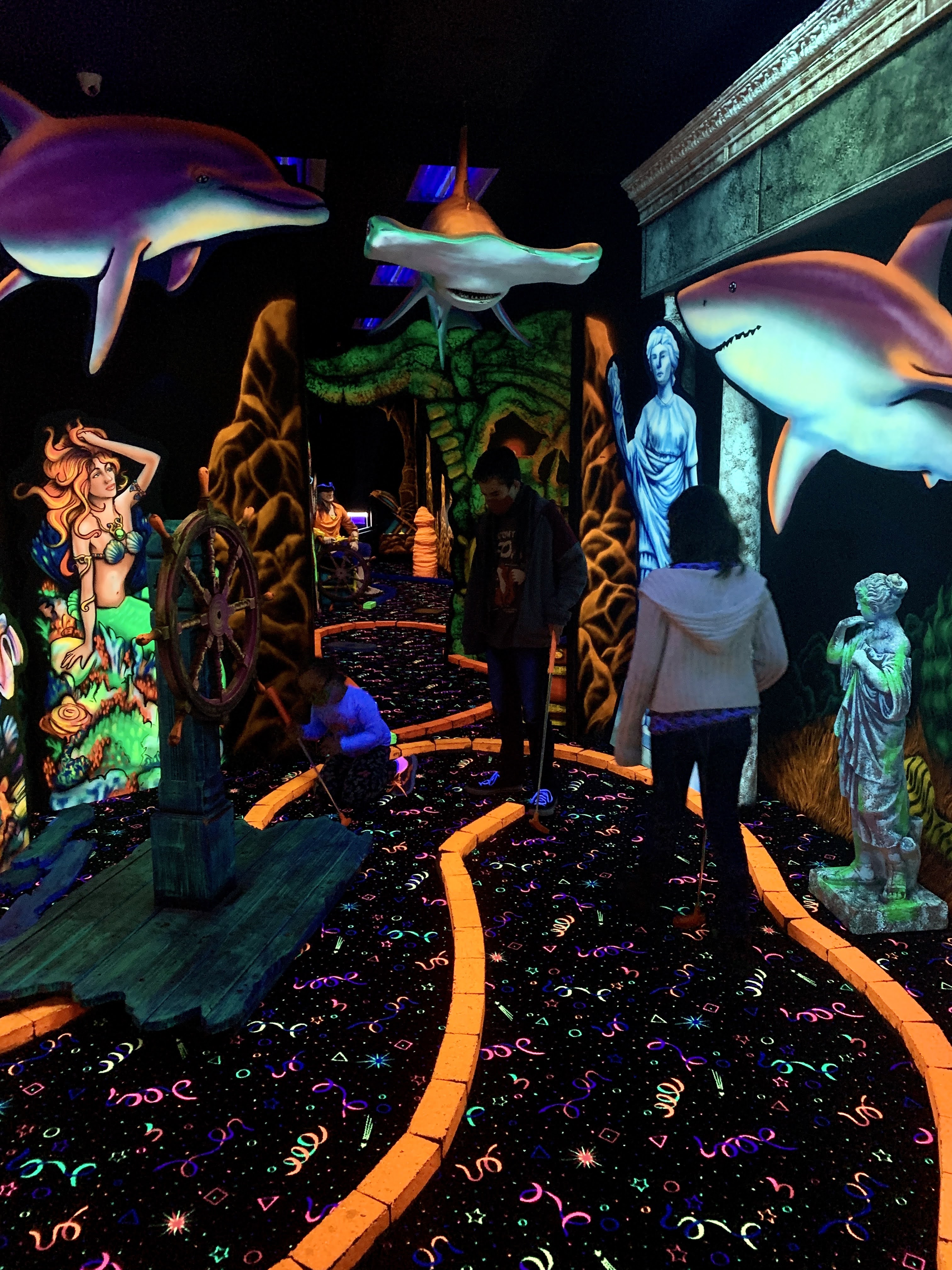 The course we wanted to go to was closed because it was really cold and it was an outside course. Luckily there was a black light indoor course next door that was perfect…pirate themed in case you couldn't tell. I didn't get whacked in the face like the first time I took my kids mini-golfing, so right off the bat we were doing awesome. (The kids were tiny and it was at one of our favorite places in Las Vegas that had a mini golf traveling exhibit. I was helping Garyn or Naomi and caught a club to the bone just above my eye. I did not cry in front of the kindly docent. Barely).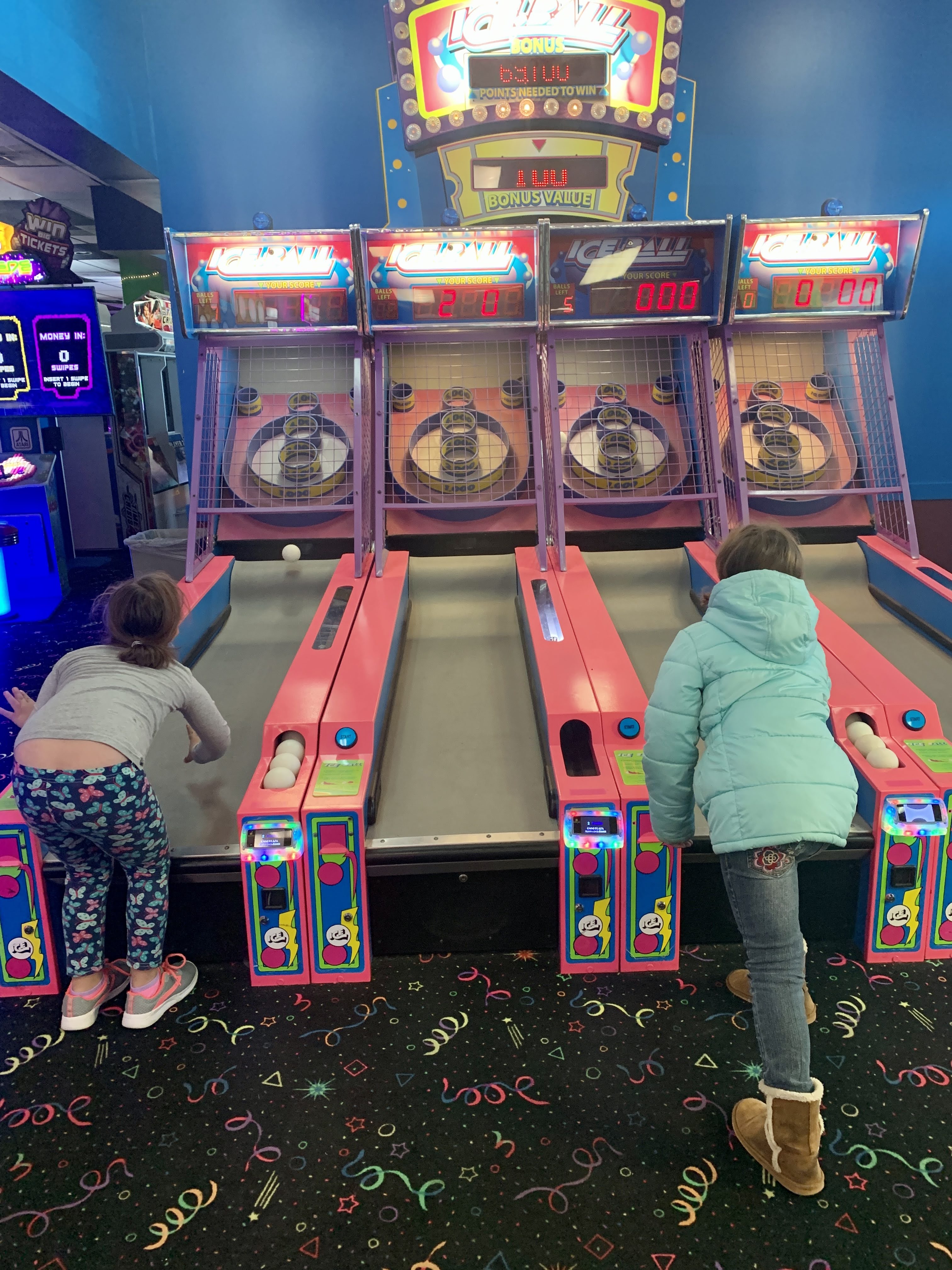 My little girls were done after playing through once so Neil and the big ones went back through a second time. The girls and I wandered around the arcade looking at all the crazy games and having fun with the skeeball machine that constantly dropped balls. As the big kids came out and got a closer look at the arcade, they decided we needed to come back to tackle it head on. Garyn is reminding me on a weekly basis. I'm thinking arcade cards will make excellent additions to Easter Baskets.