Epcot / Disney Hollywood Studios
---
2021-06-19
We just did something crazy. Well. Considering how many people were there with us also being crazy…maybe it wasn't so nuts. It was crazy for us! But I had been planning it for over three years…hmmm. Ok fine, I'll just tell you. We just did an epic week at Disney World! We hit up every park, ate epic snacks and learned a lot about roller coaster tolerance across our family members.
You guys, it was amazing. I'm so excited to tell you about it over the next three blog posts. However, I will probably violate my strict "no gushing" policy, so consider yourself warned. You may not know this (but you know me well enough by now for this information to be no surprise) but I block out my blog post topics months in advance. So Saturday night when we get our movie night movie going, I hang out on the floor (bed gets commandeered) with my laptop and I put together a blog post. Because I've got this planned out through October, Epcot and Disney Hollywood studios are smashed together in this first post. Otherwise my whole schedule would be thrown into utter chaos because turns out, there is life happening after Disney. I know, outrageous. Thus this post may be long. Again, consider yourself warned. Anyways, Epcot was our first park on Monday June 7th and Disney Hollywood Studios was Wednesday.
Epcot is probably the least "Themey" of all the parks and is the park with the biggest identity crisis. It has two major sections: one of which is completely ripped up for a major makeover, and the other is the World Showcase. The World Showcase has pavilions for a handful of countries. The ripped up half has all the rides, which tend to be focused on Earth or Future themes. The history of Epcot is really fascinating, and even though the rides were kind of disjointed, they were some of our favorite. "Soarin' Across the World" made you feel like you were literally flying over major world landmarks from the African Serengeti to the Great Wall of China to the top of the Eiffel Tower. First thing we bee-lined for the new Frozen ride in the Norway pavilion but had to do Mexico's ride because Frozen opened late. It didn't matter, we learned a lot about flexibility. Then we doubled back for the rides and ended the day with a stroll around the world.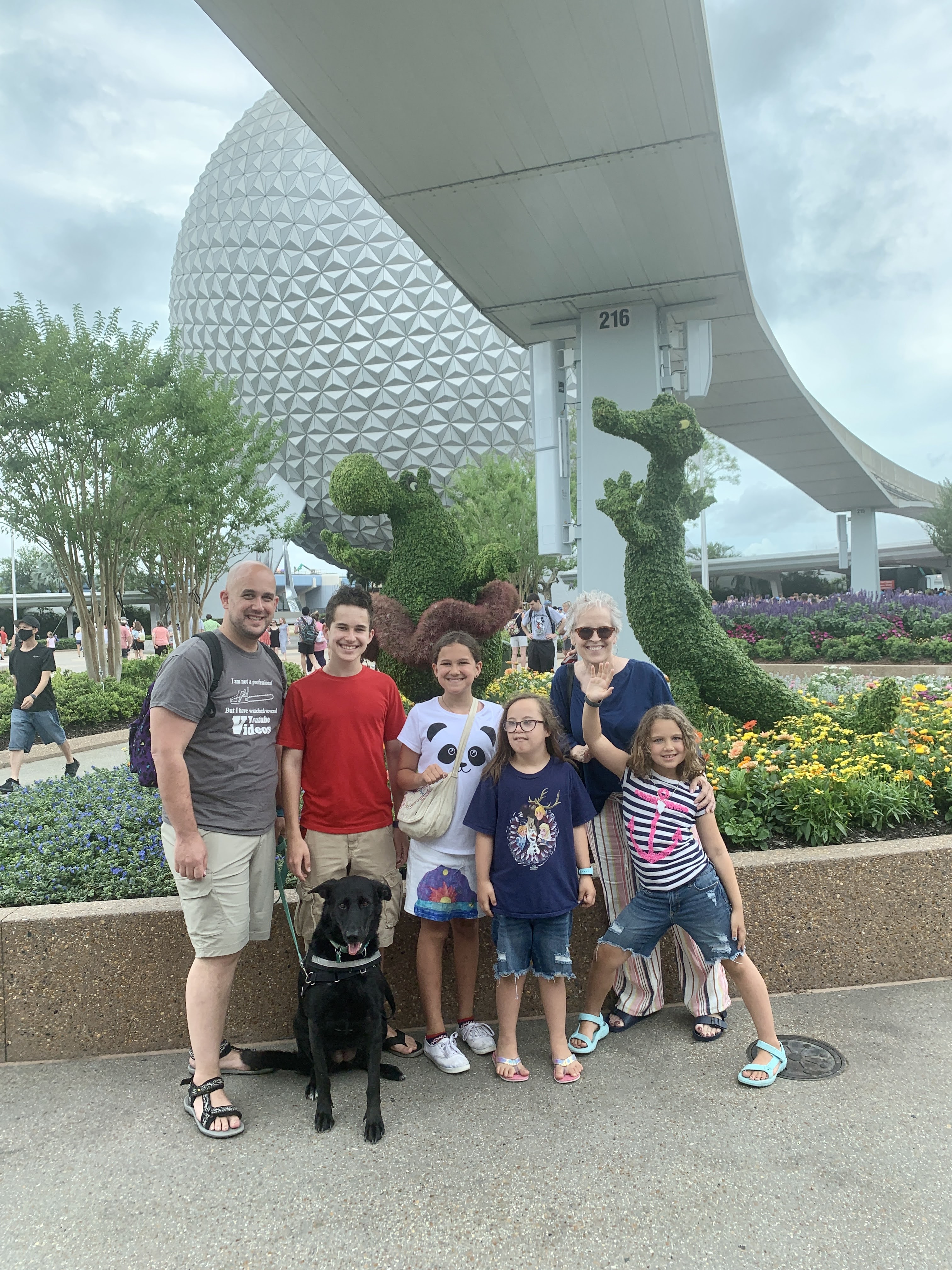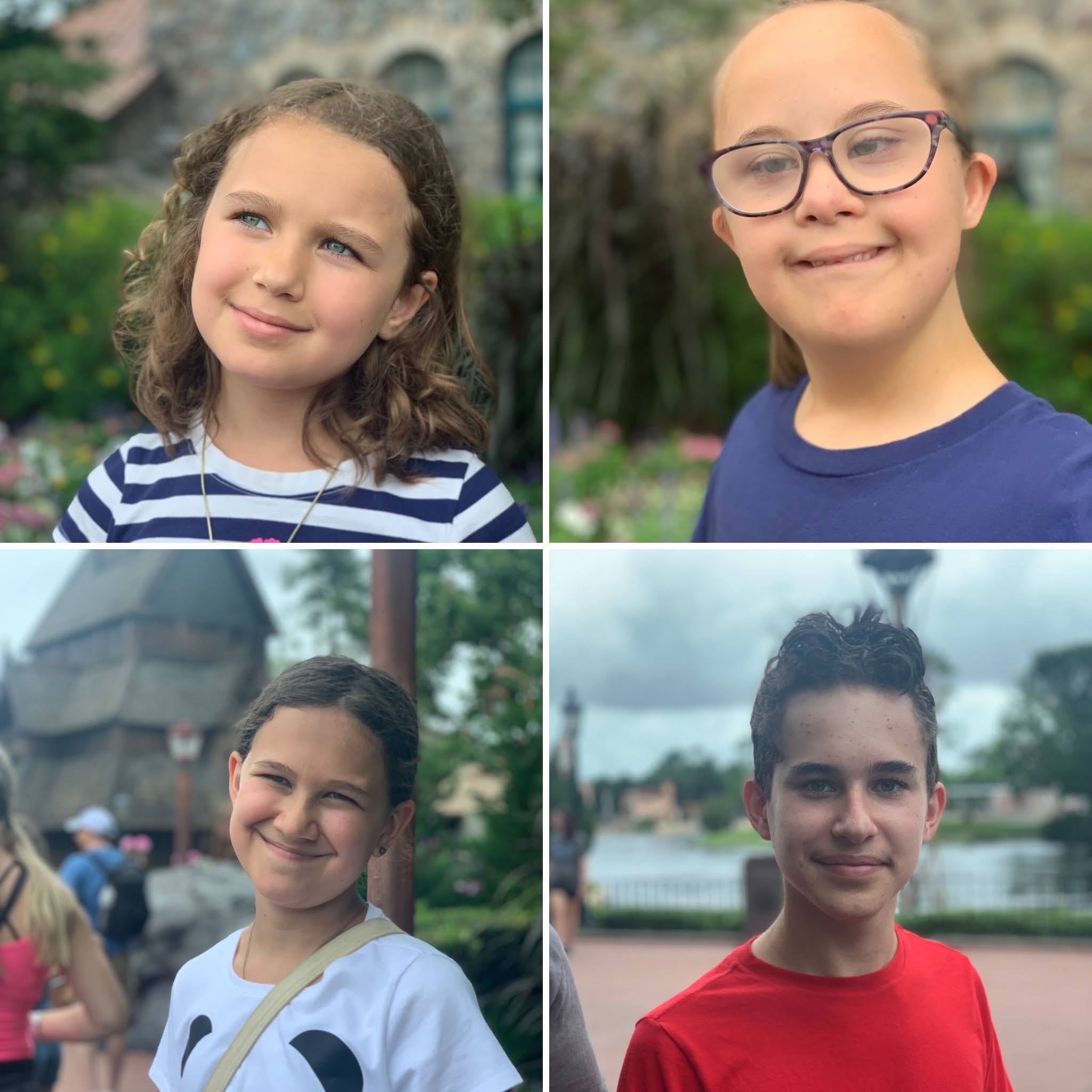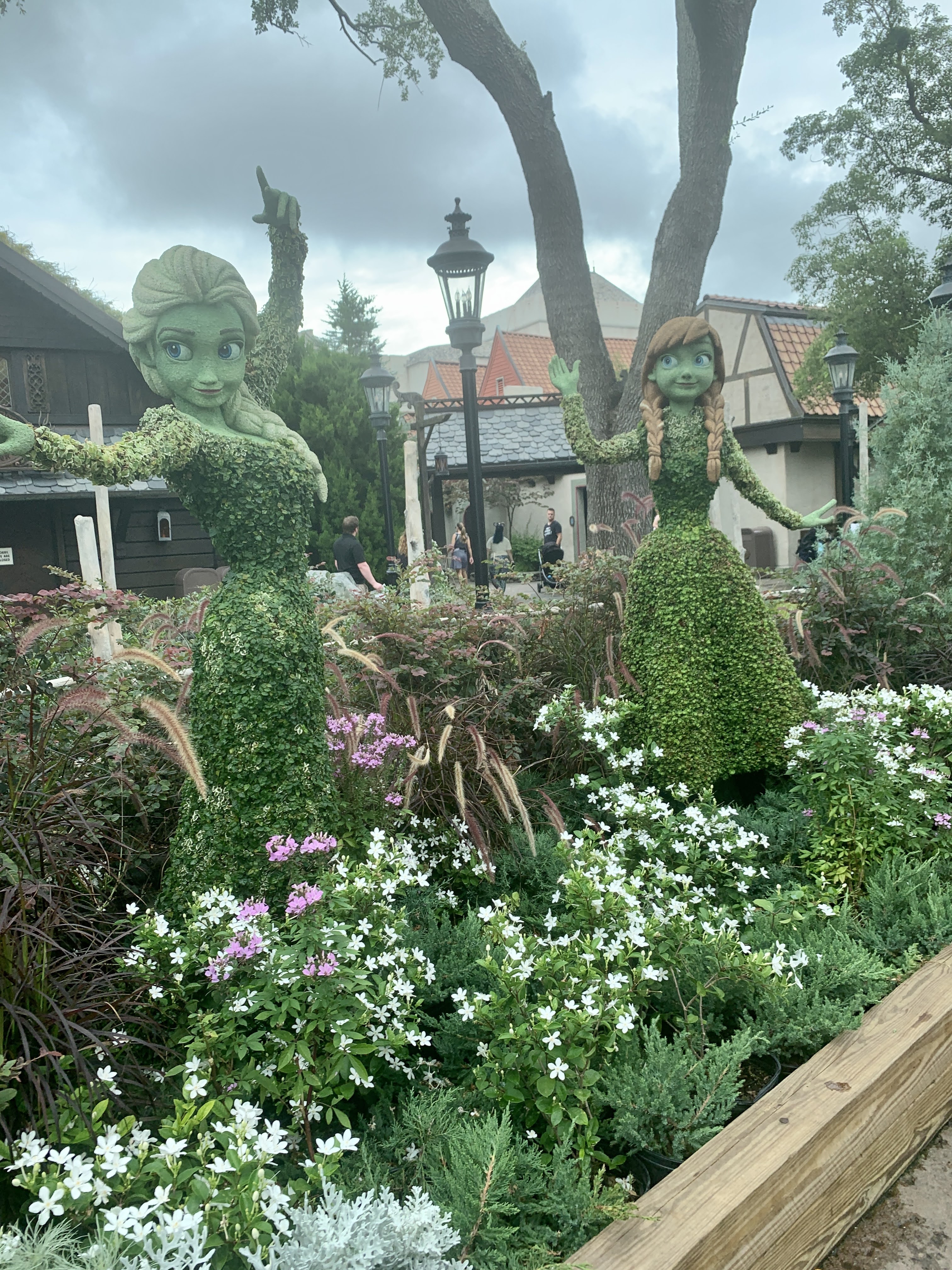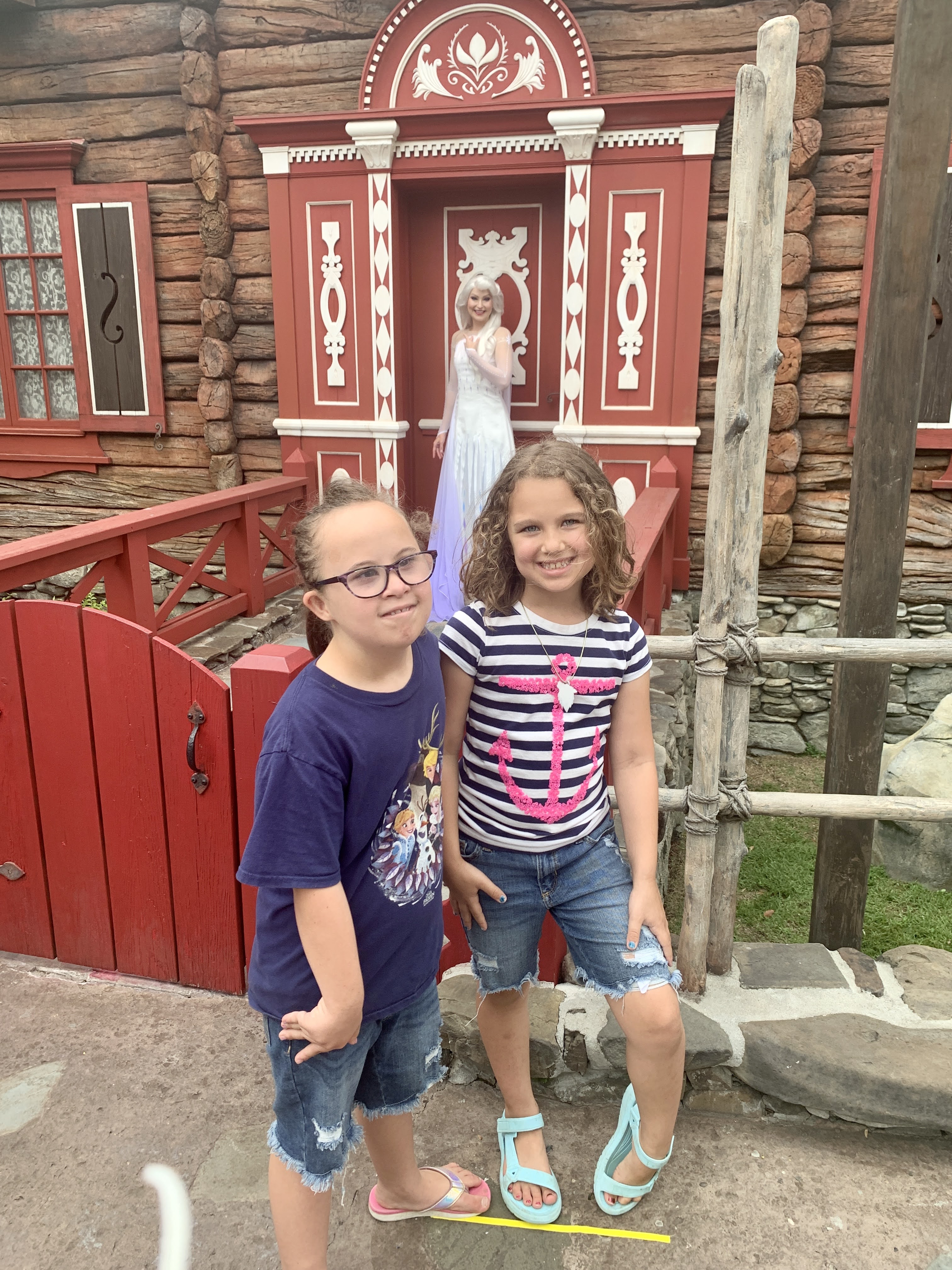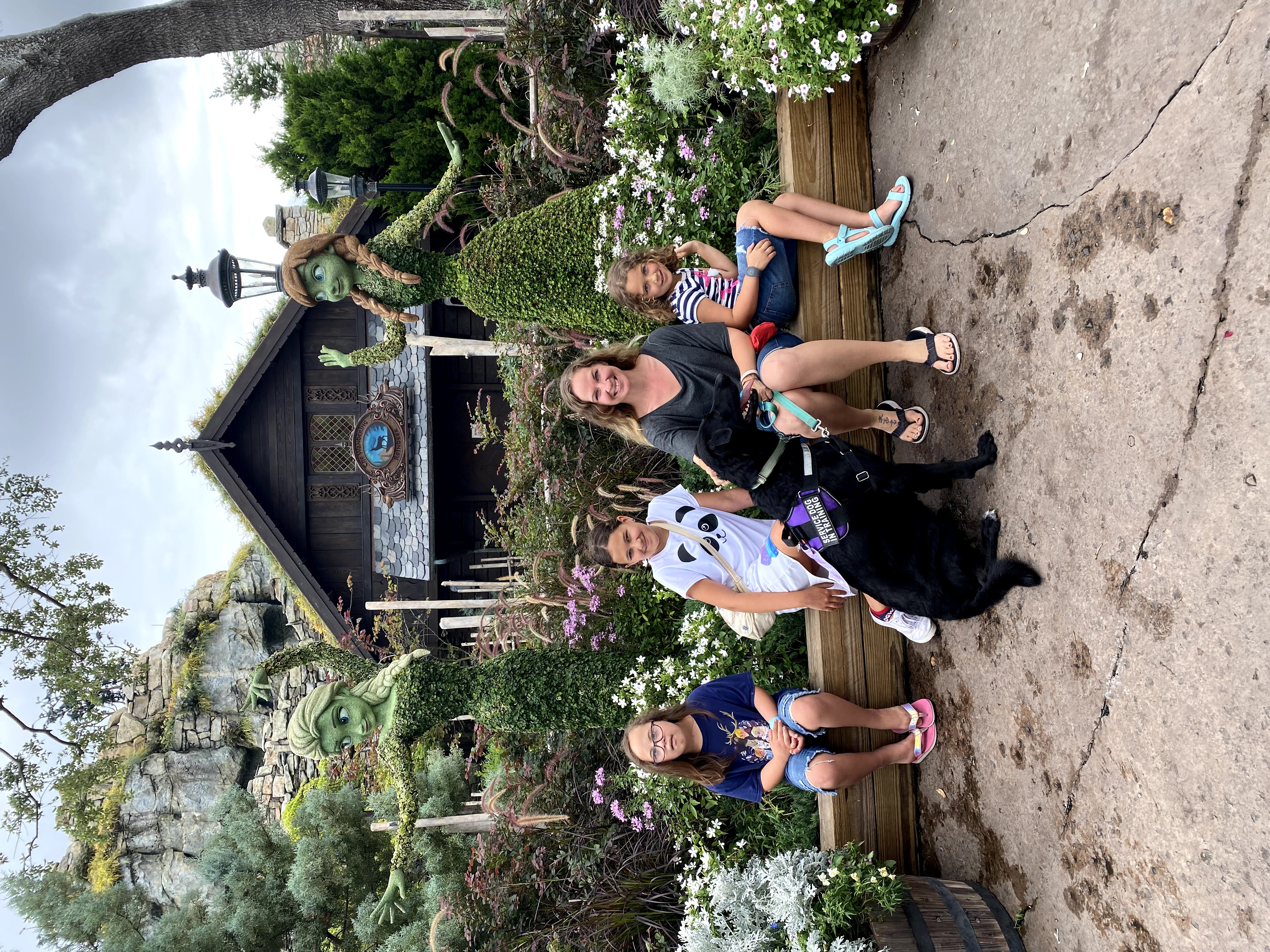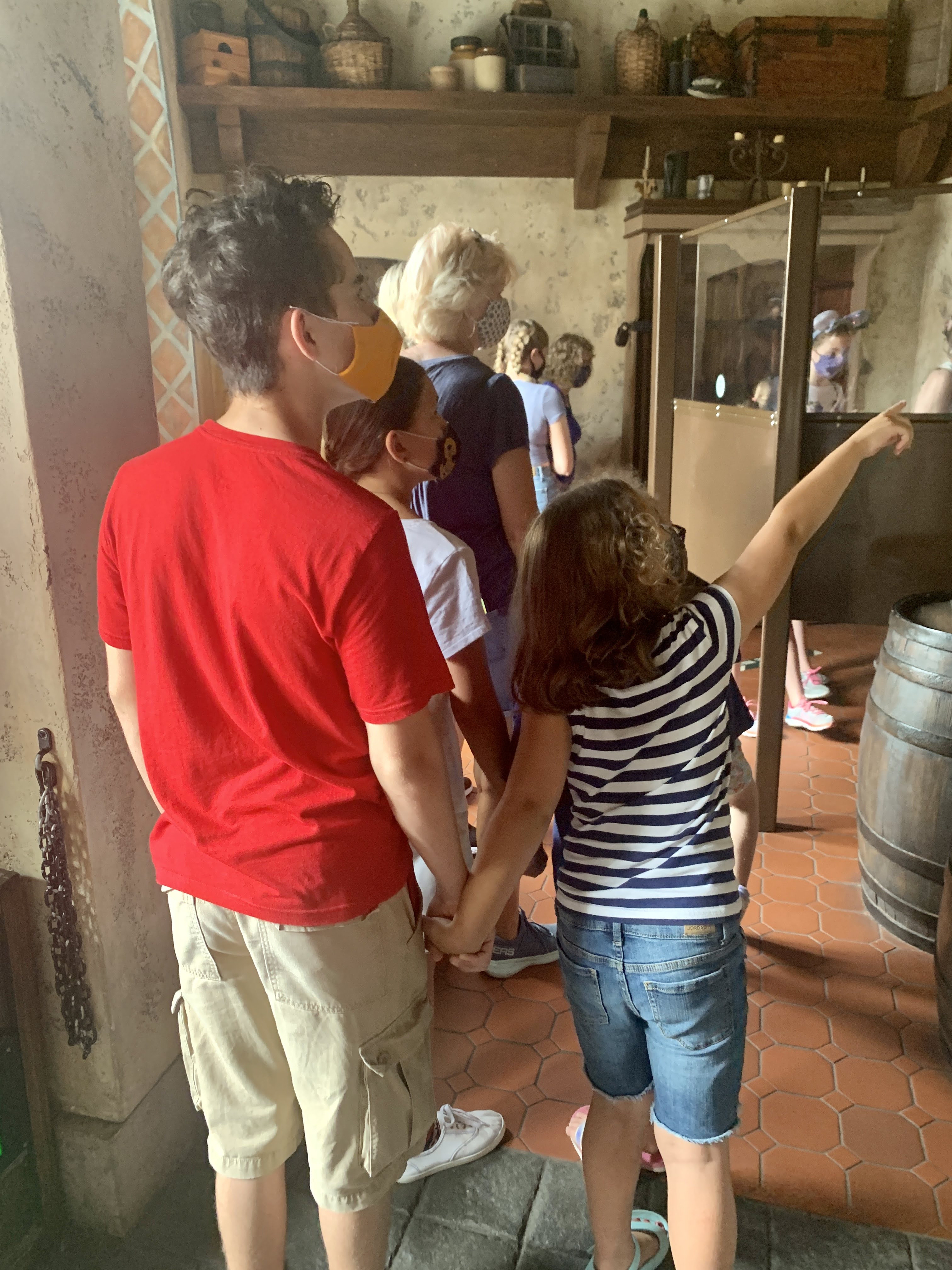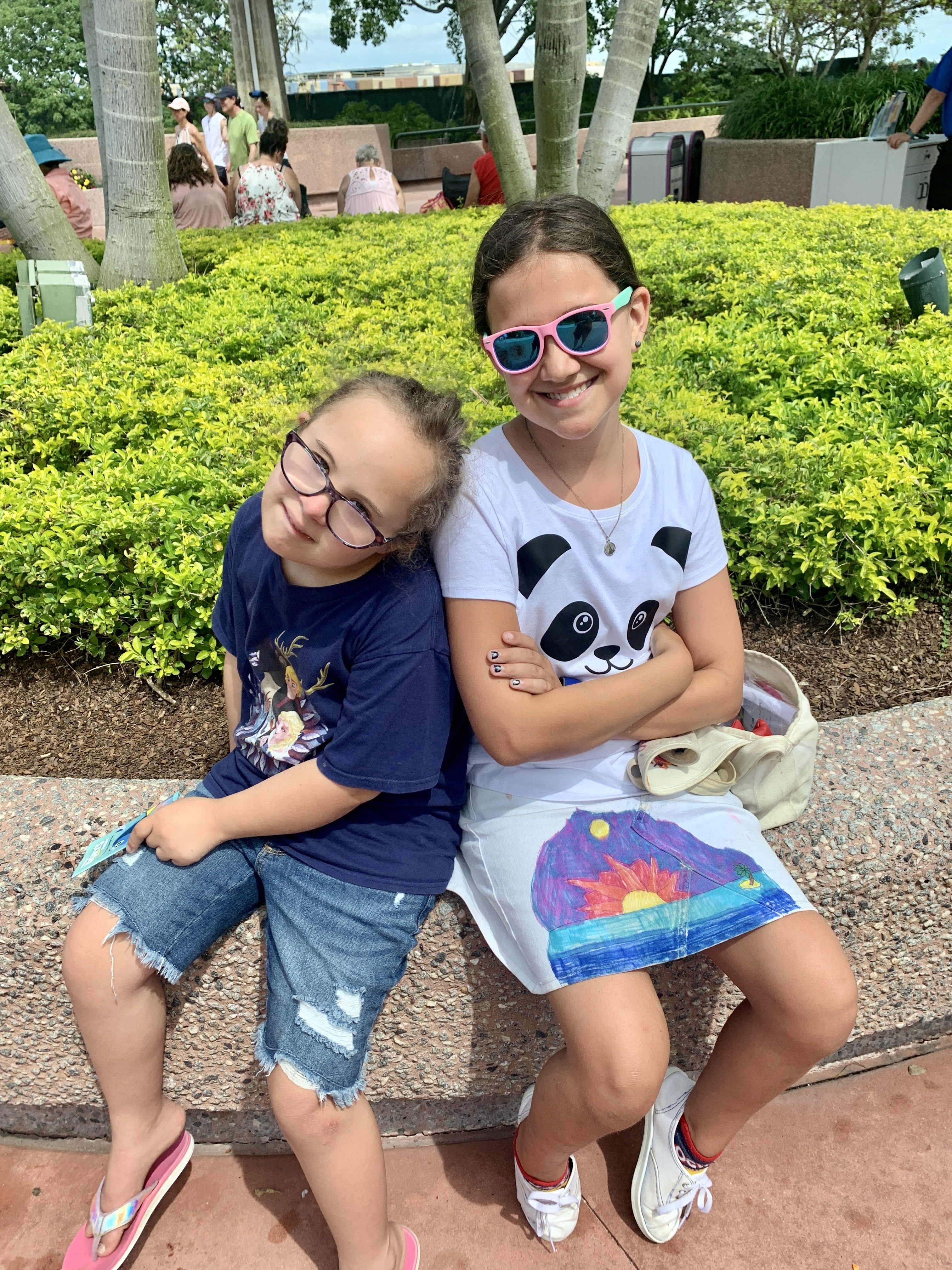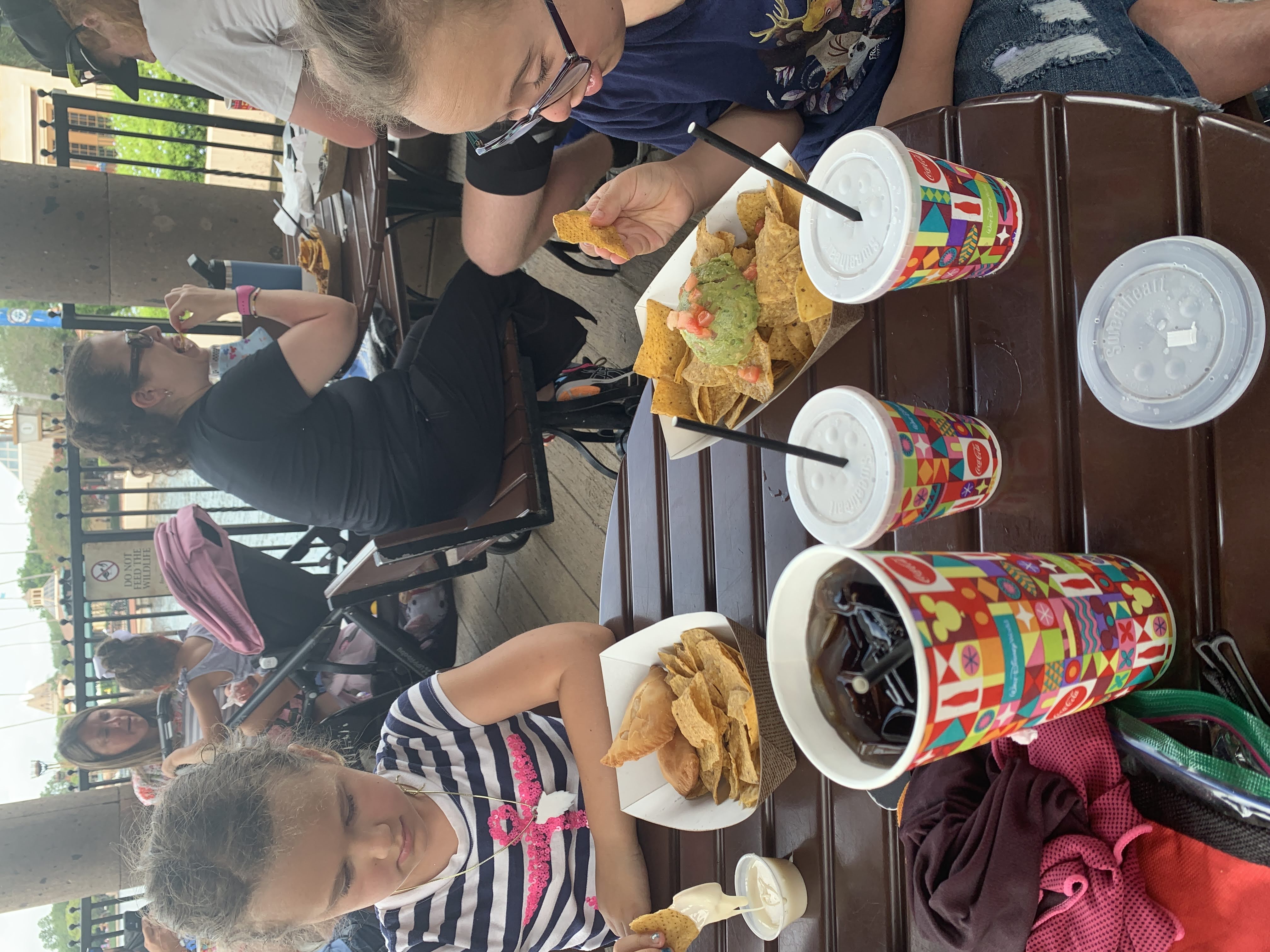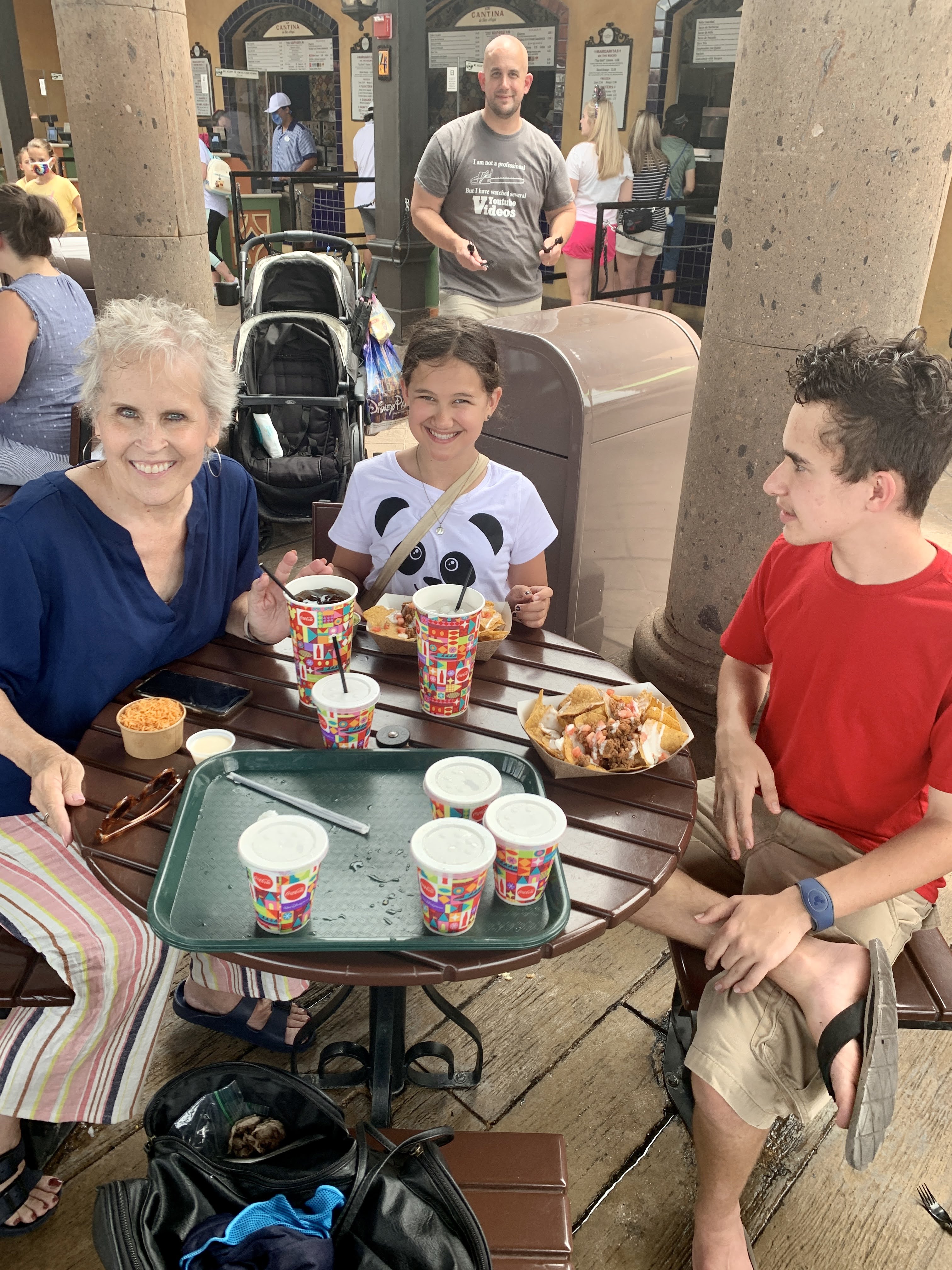 Because Disney didn't drop all the Covid restrictions until the week after our trip…we still had pictures with characters from a distance and wore masks when we were in line and inside. It wasn't awful and we loved all the topiaries all over the park that were part of the Flower and Garden Festival. I really loved seeing my big ones taking care of my little ones. These four monkeys are really good friends and its so cool to see life long relationships just getting started.
First Disney lunch was nachos and tacos in Mexico and a total win.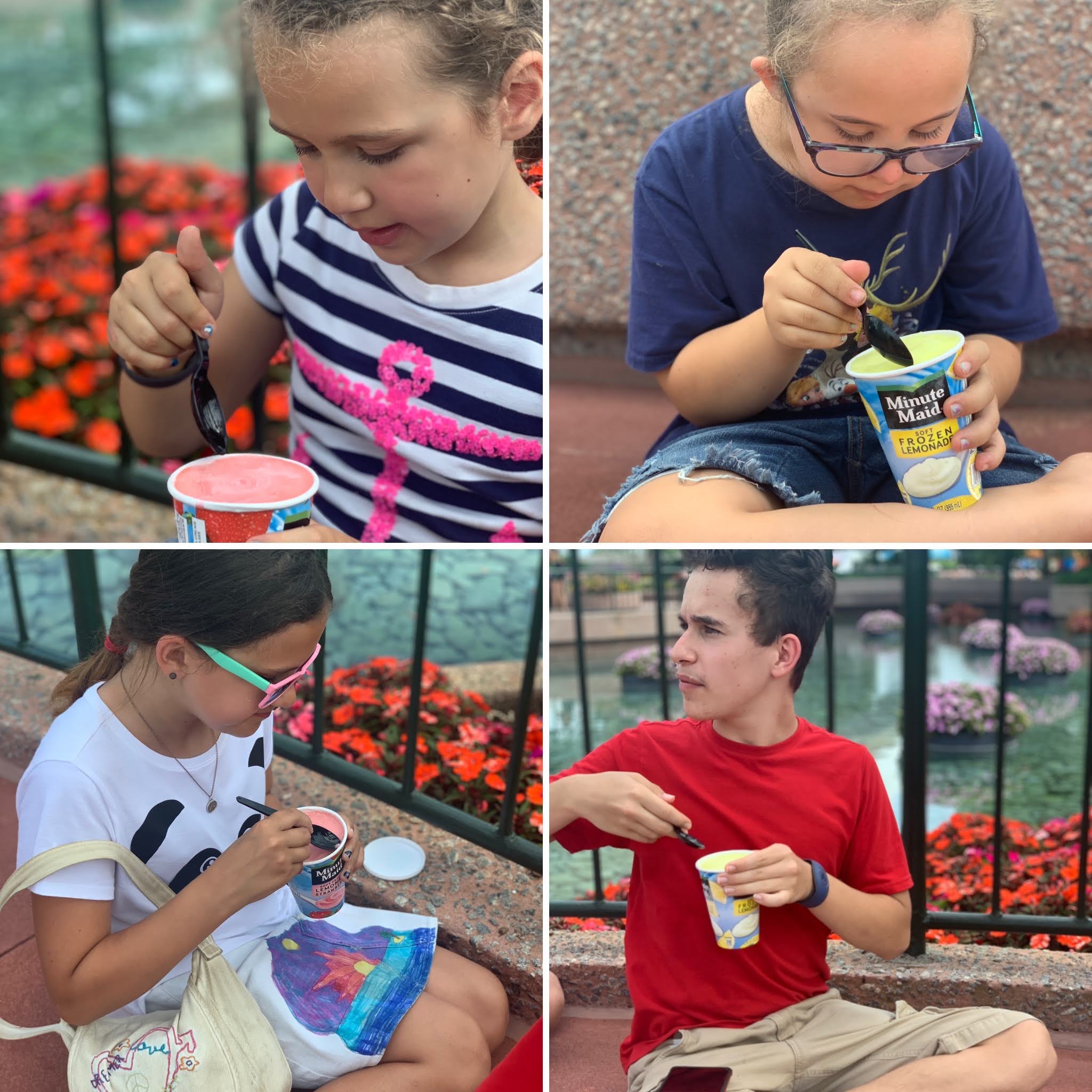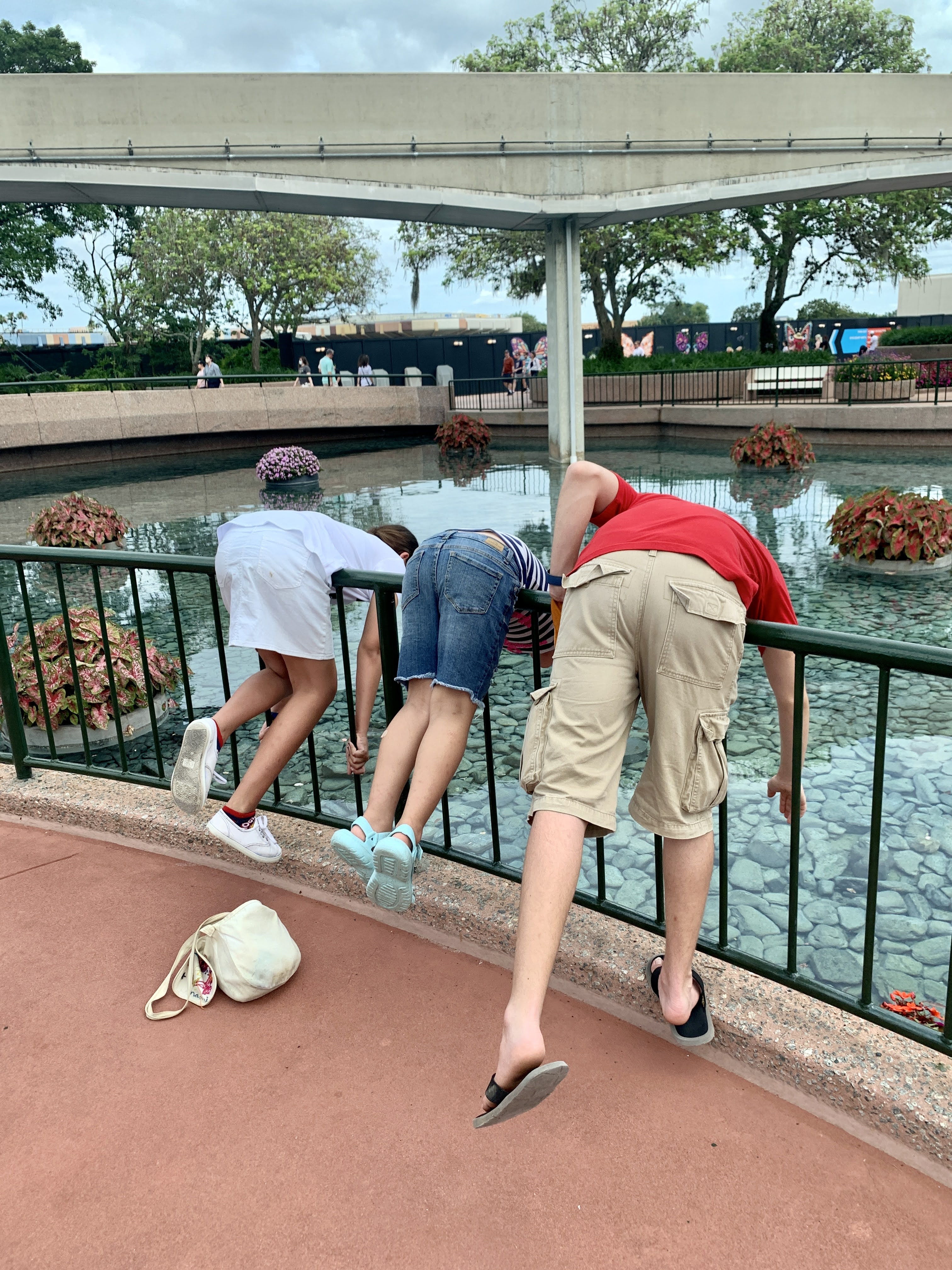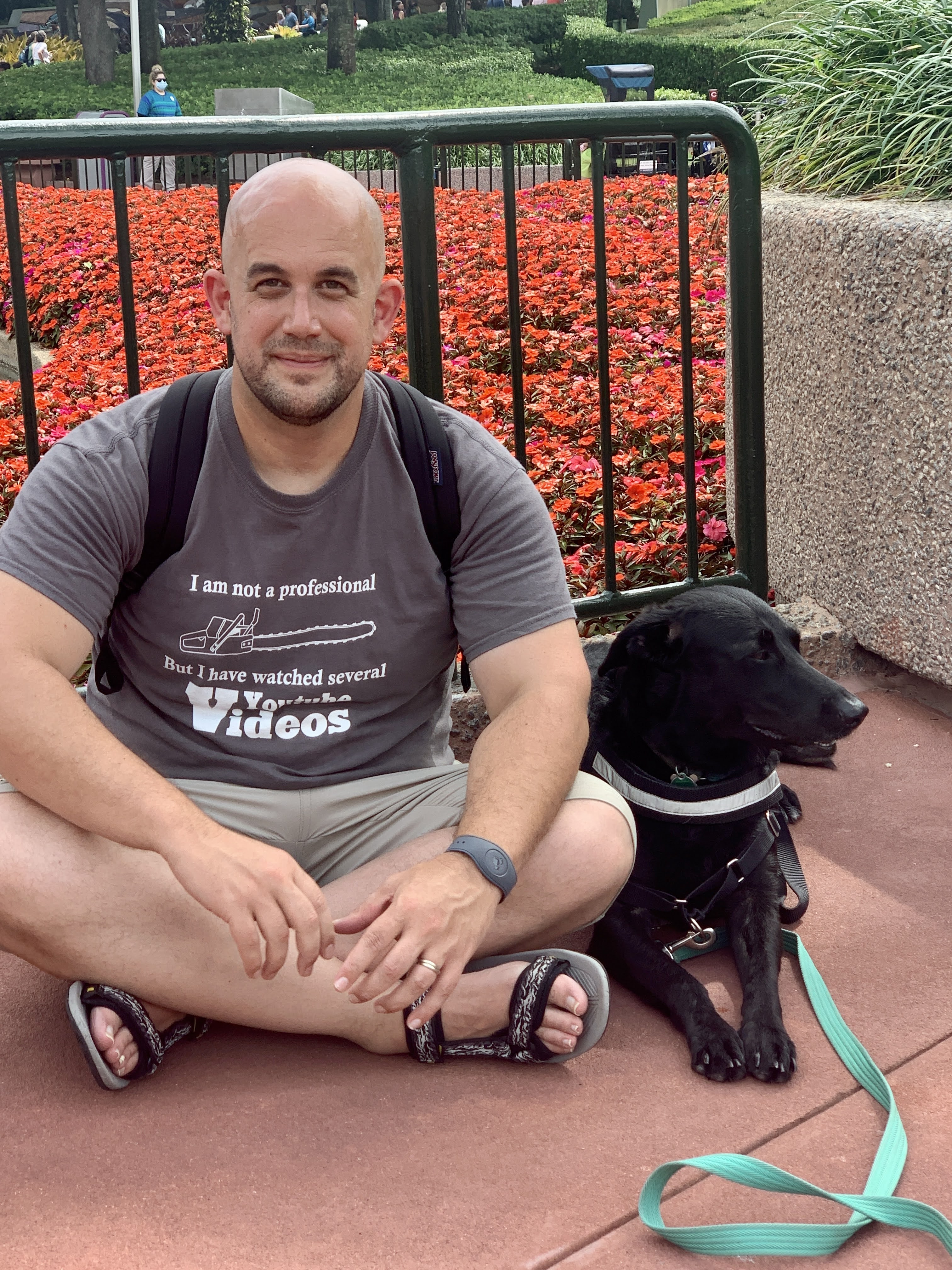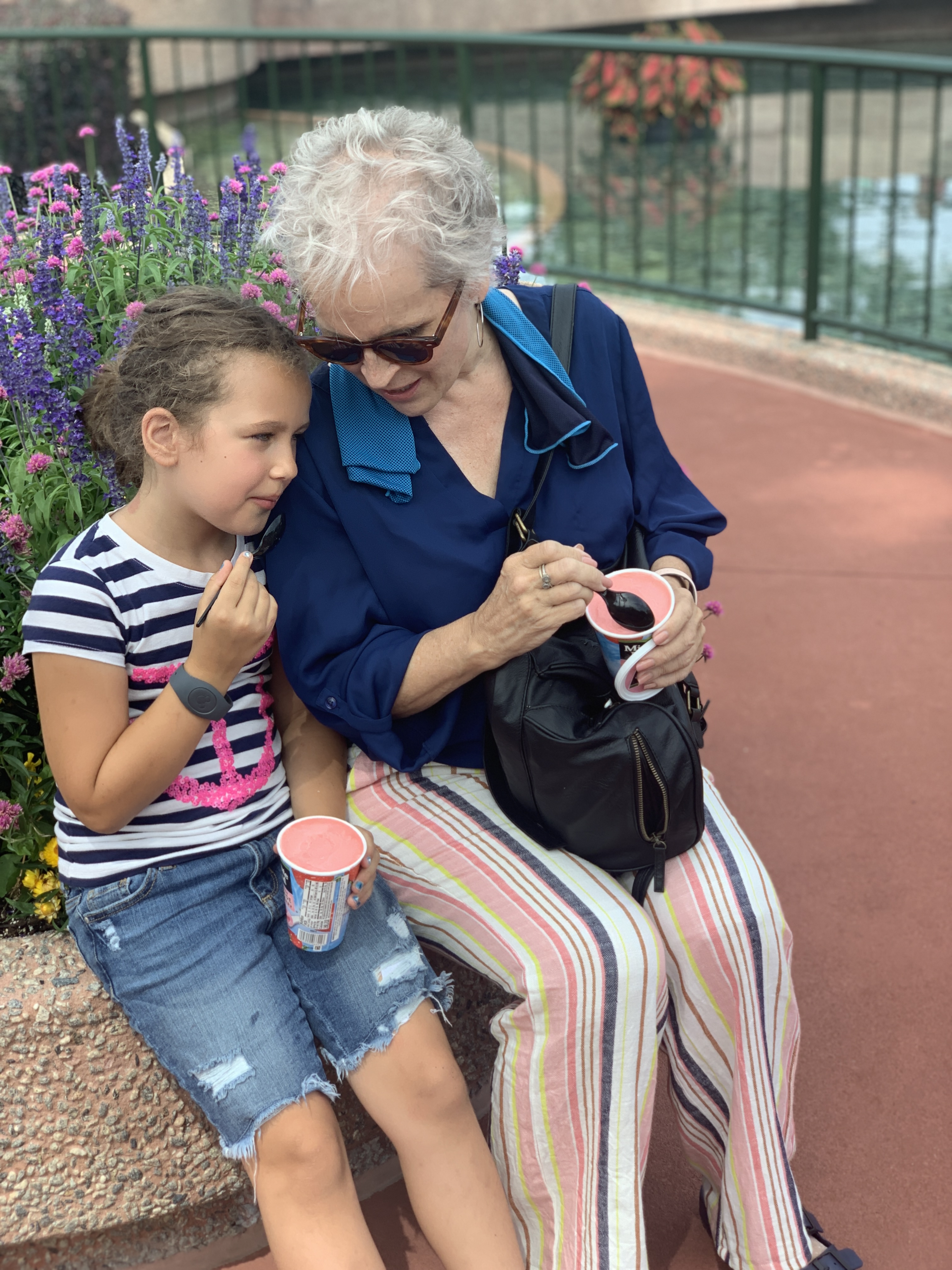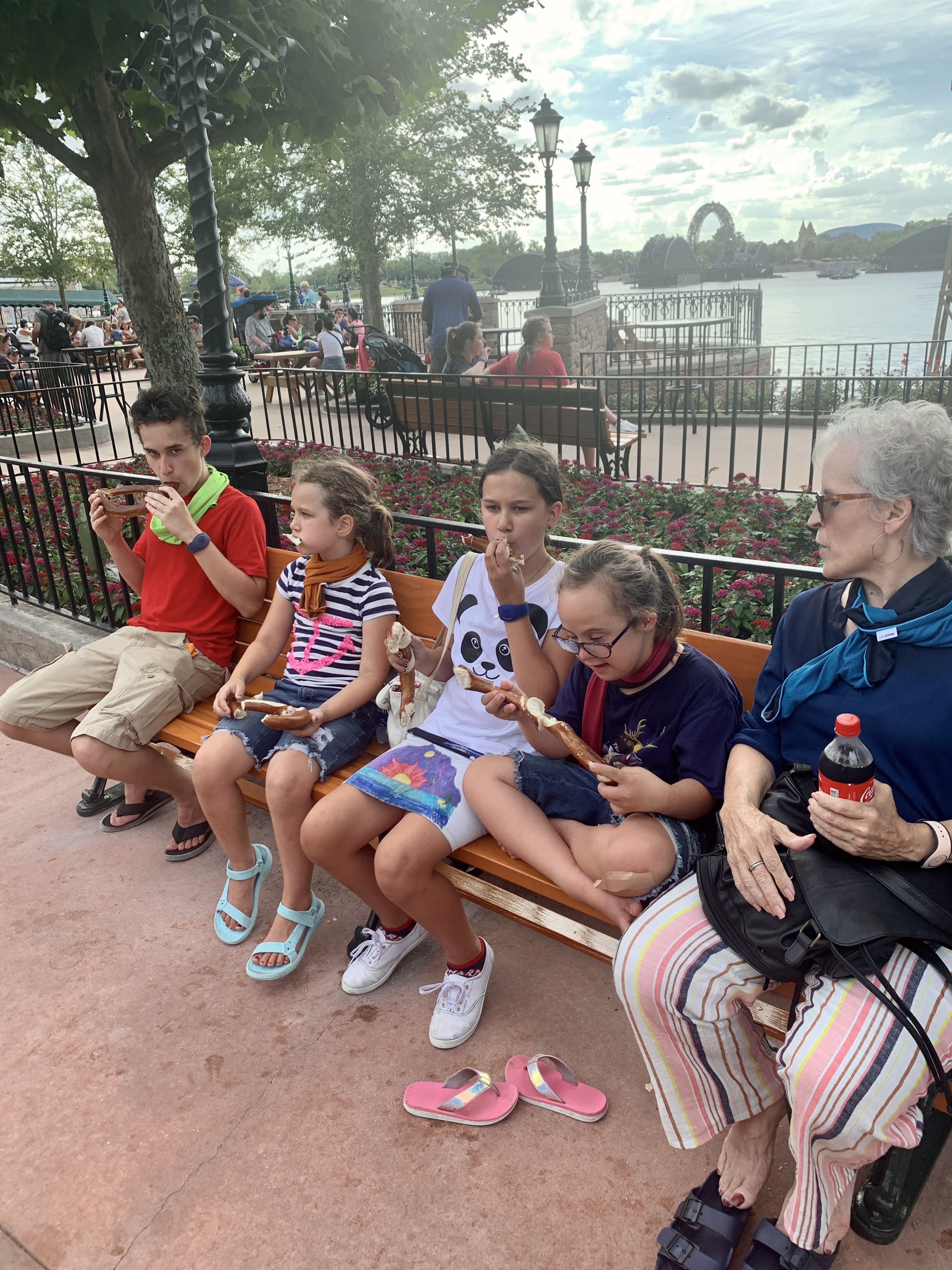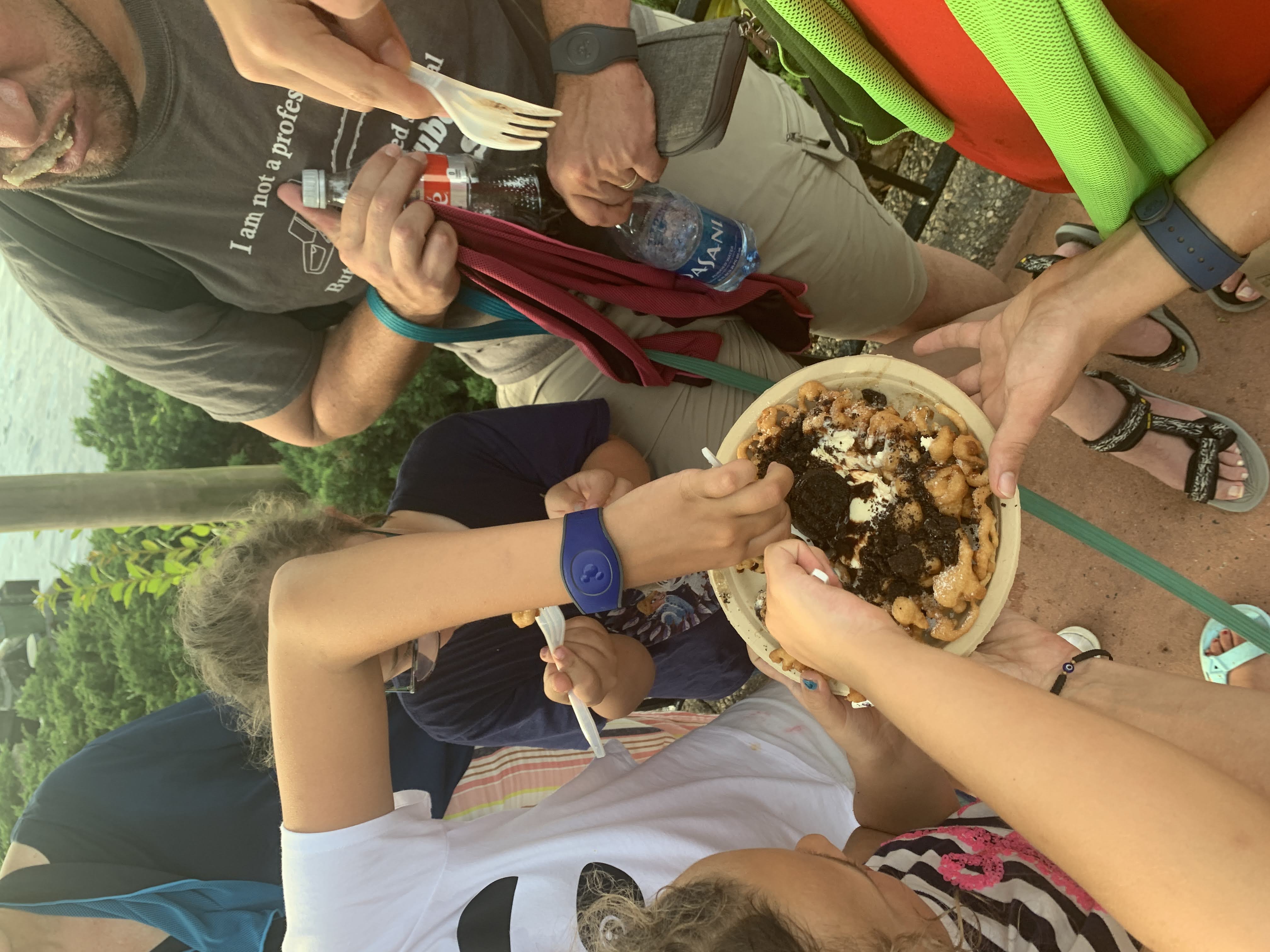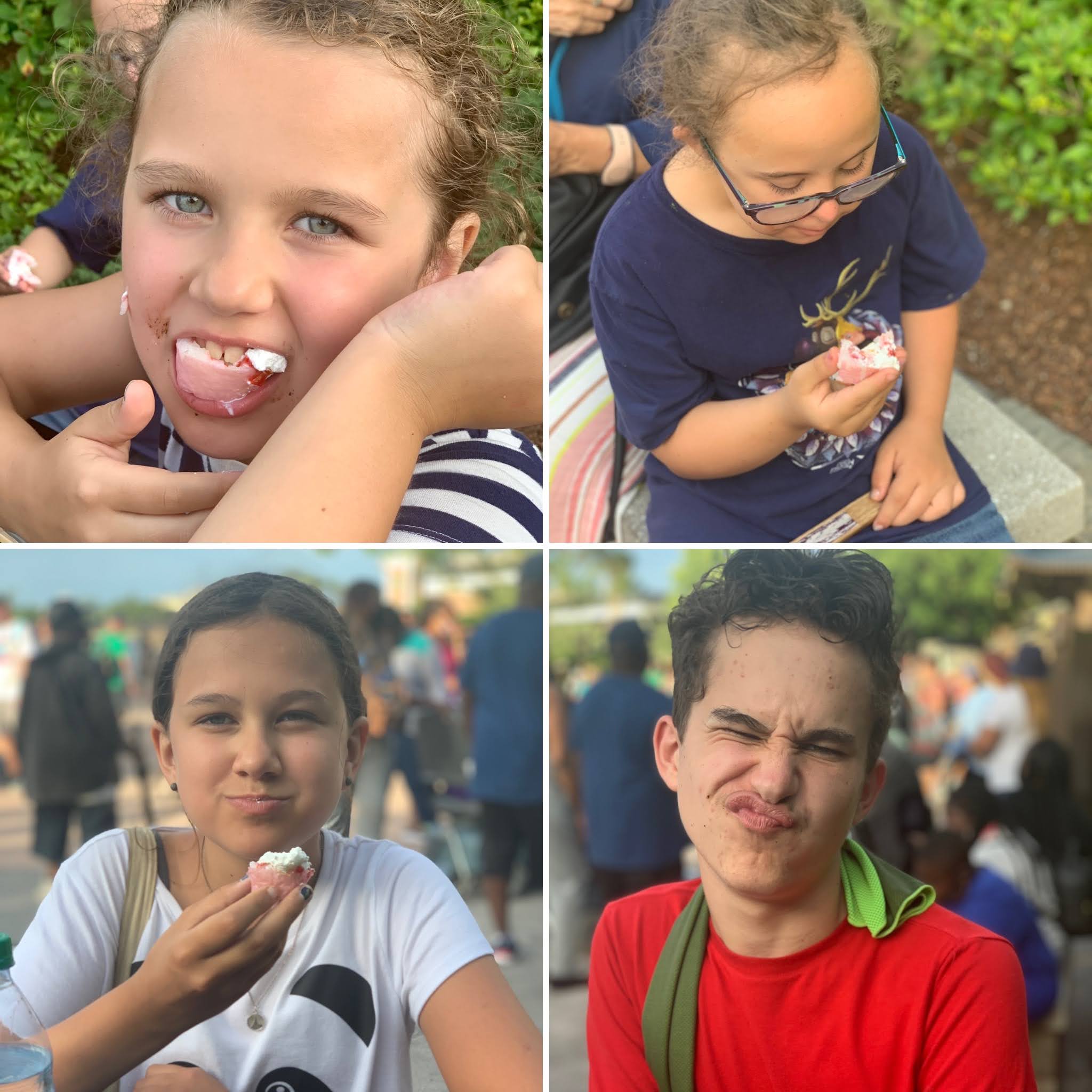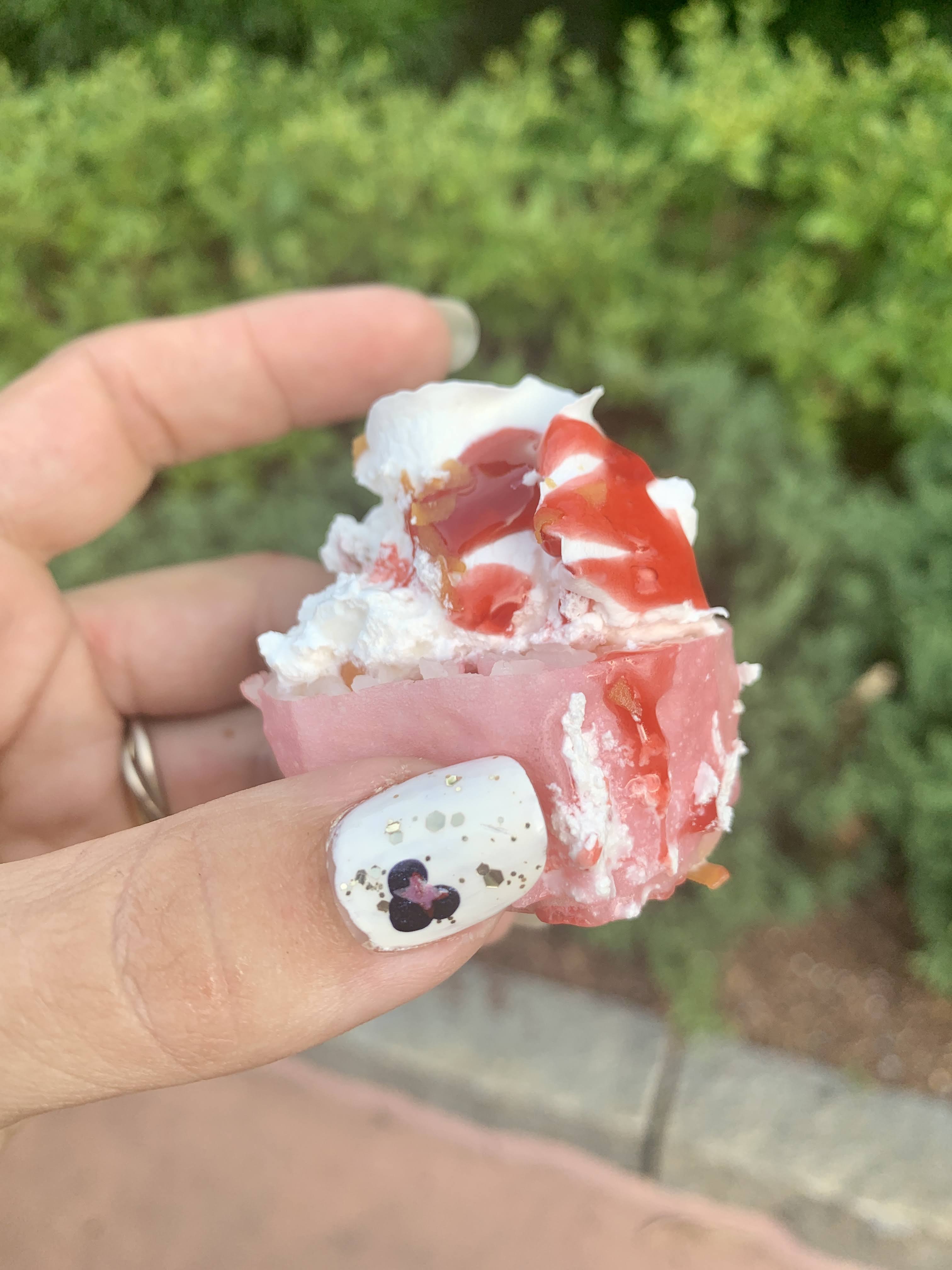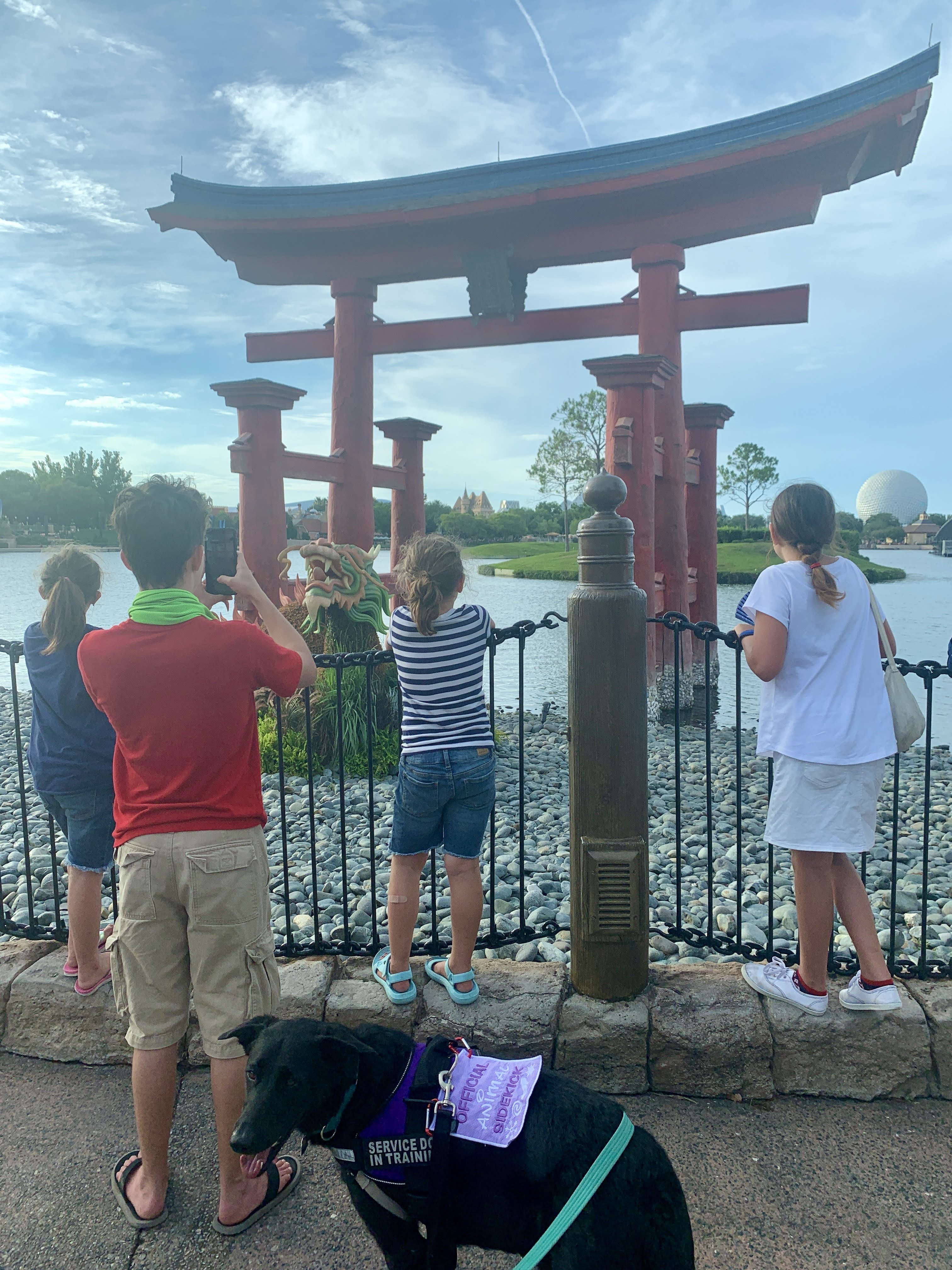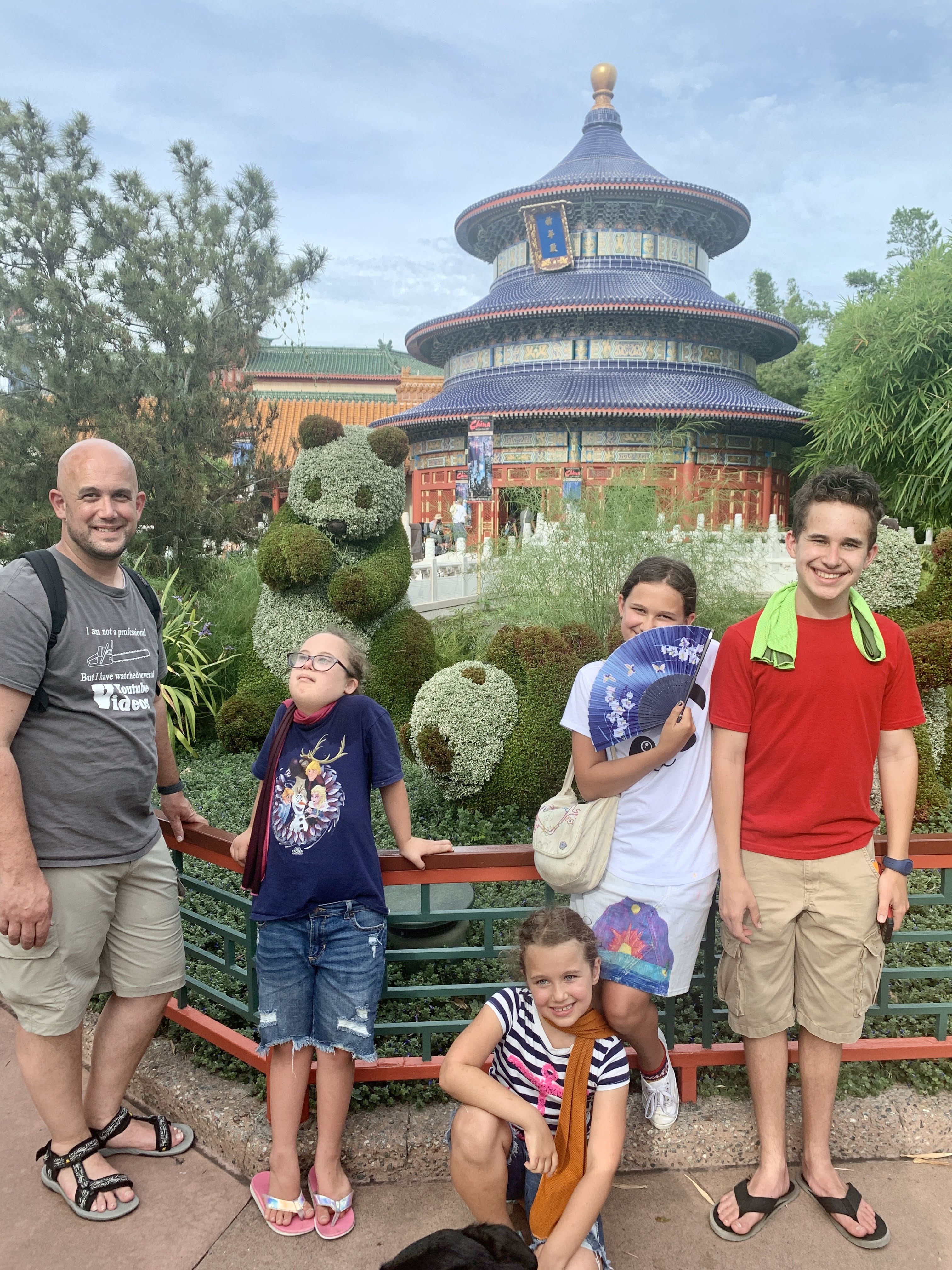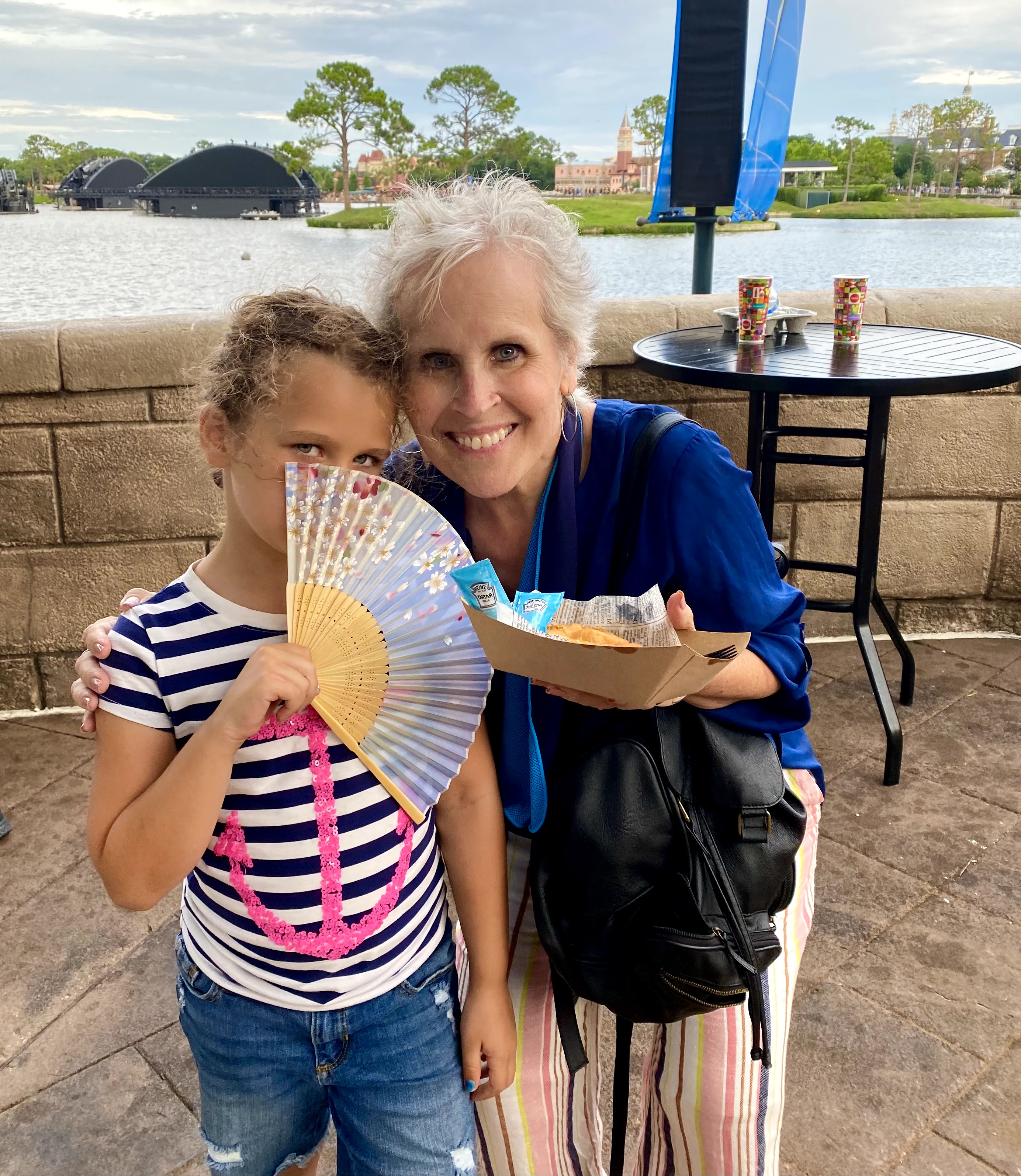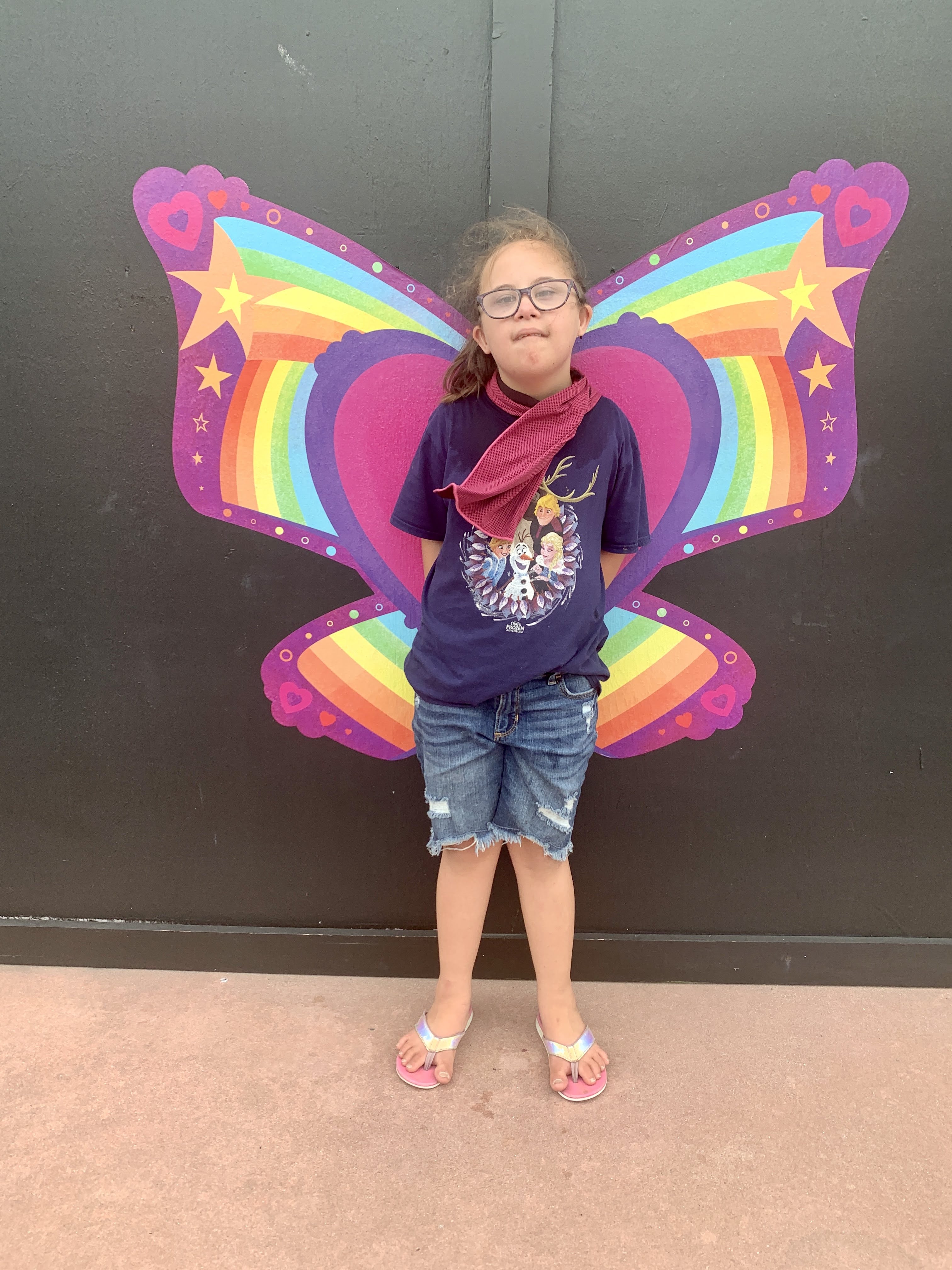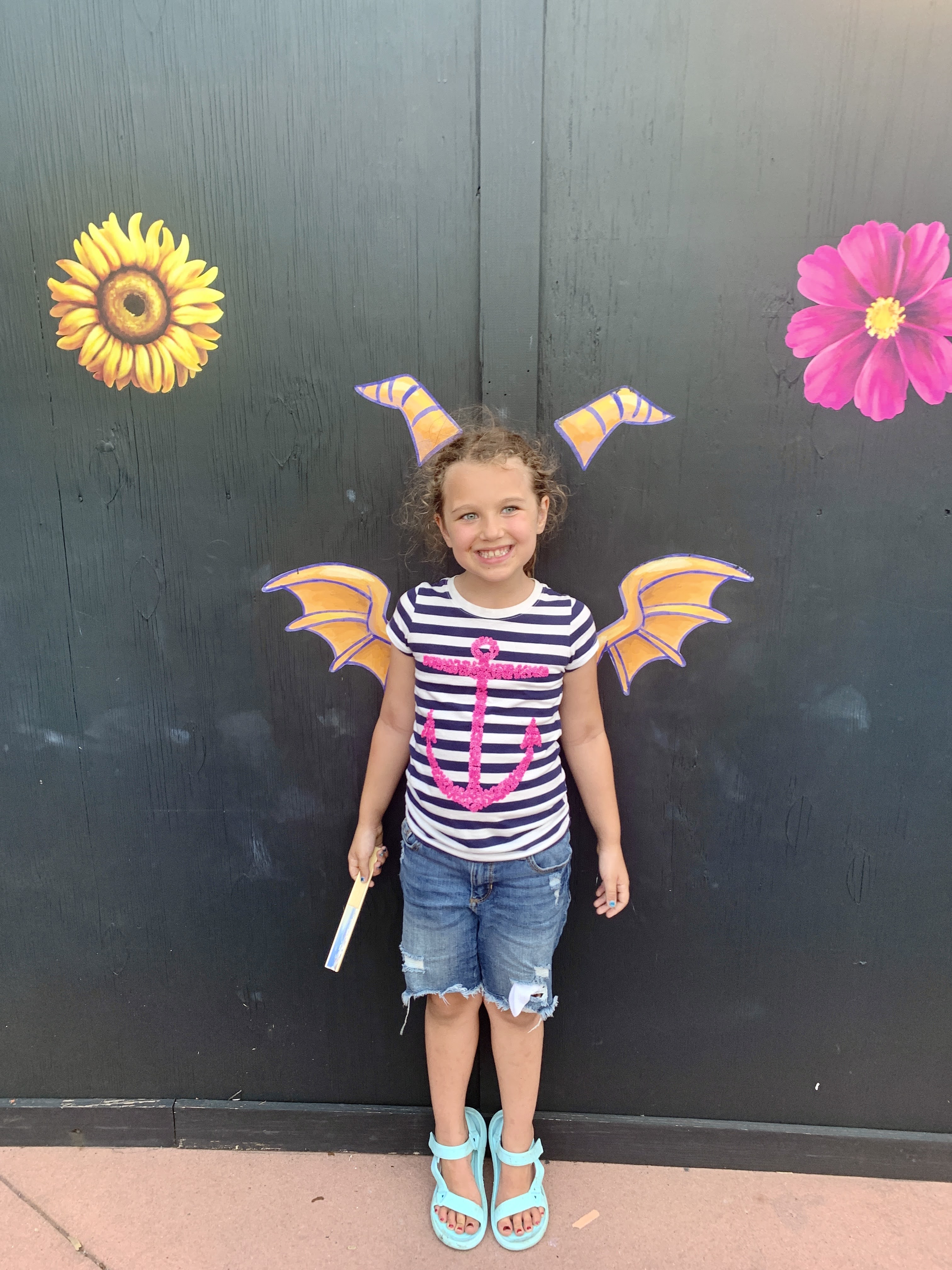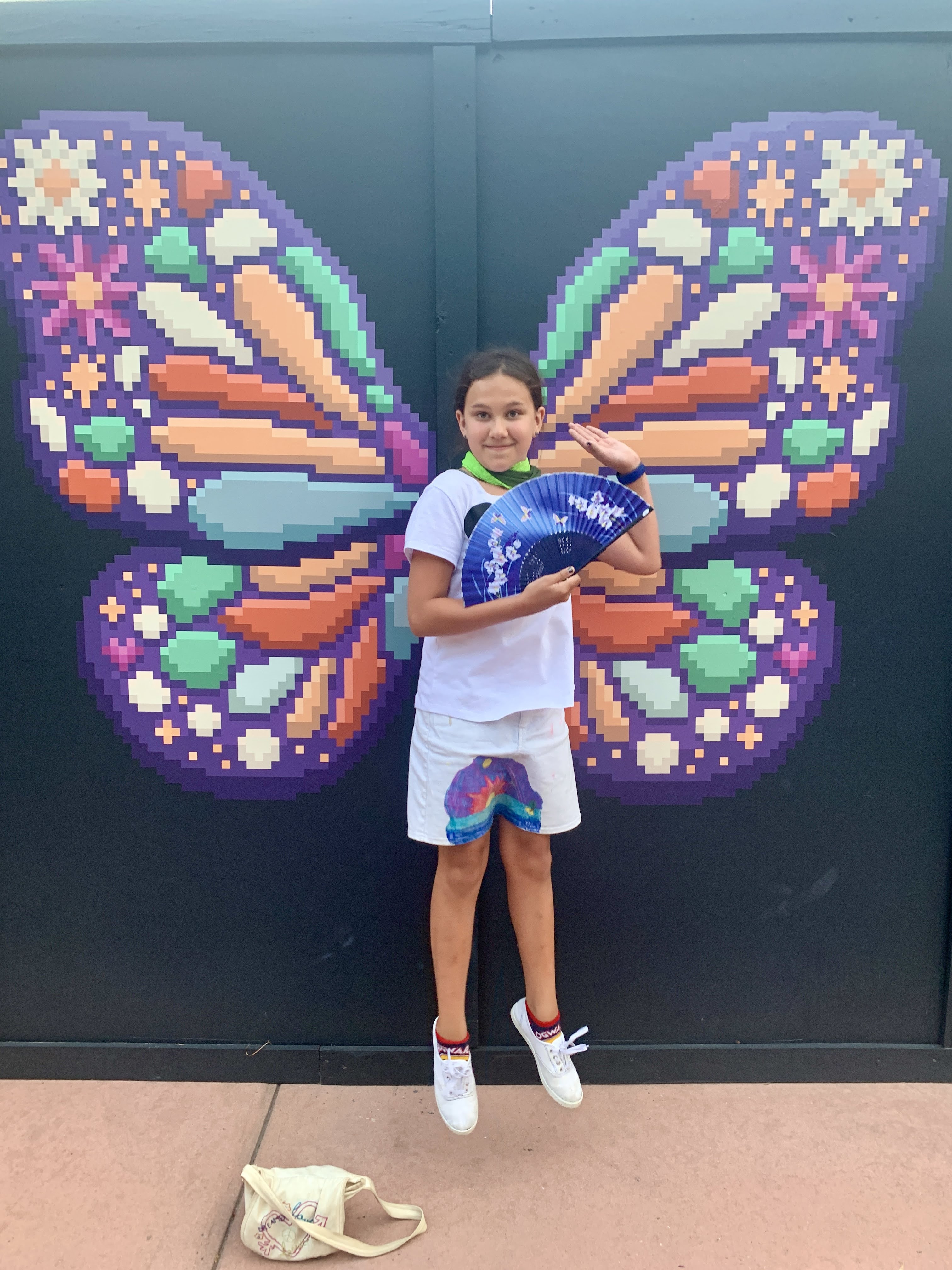 The key to the Florida heat in June is lots of water and frozen lemonade breaks. Or also Dole whips but those started Tuesday. I planned our days such that we could move as slow as we needed and really enjoy it all. Dinner at Epcot was a series of snacks as we wandered around the World Showcase. Pretzels in Germany, Funnel Cake in the USA, and something new and awesome called "Frushi" in Japan. Ended the "meal" with amazing fish and chips in the UK. Corra has been in love with Japan for a few weeks now, and Frushi was top of her "must do" list. On our way out our girls became butterflies. Well. Butterflies and dragon.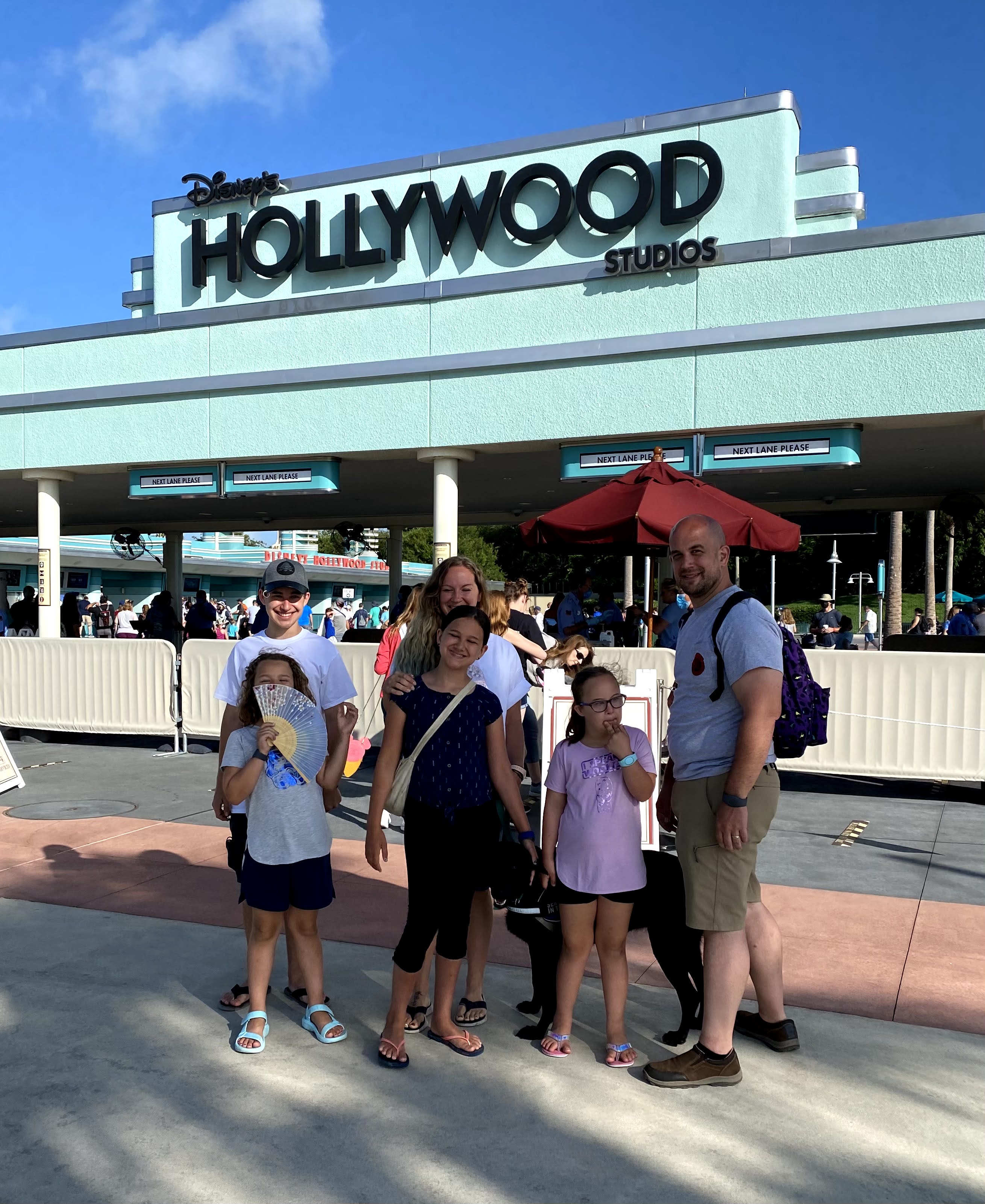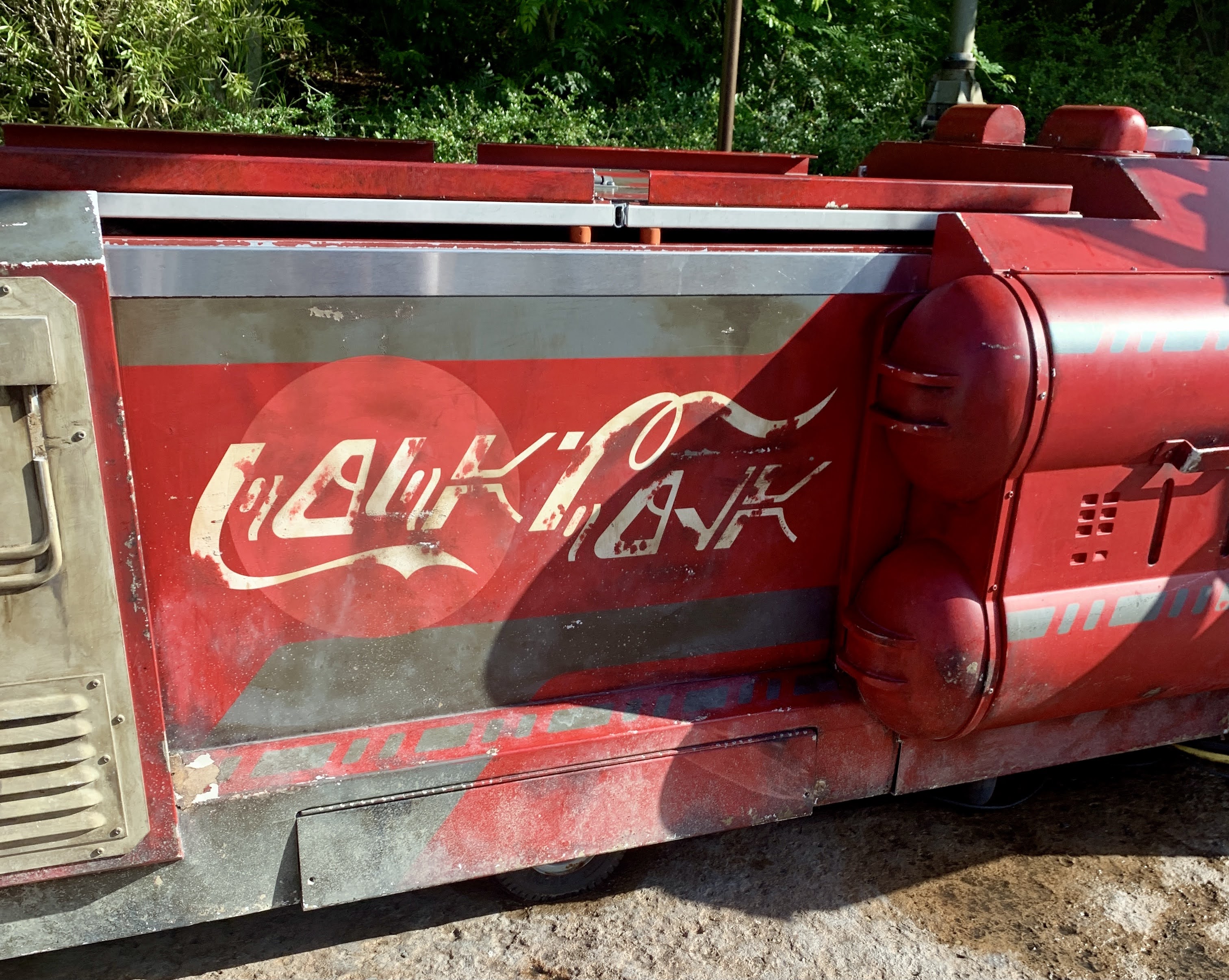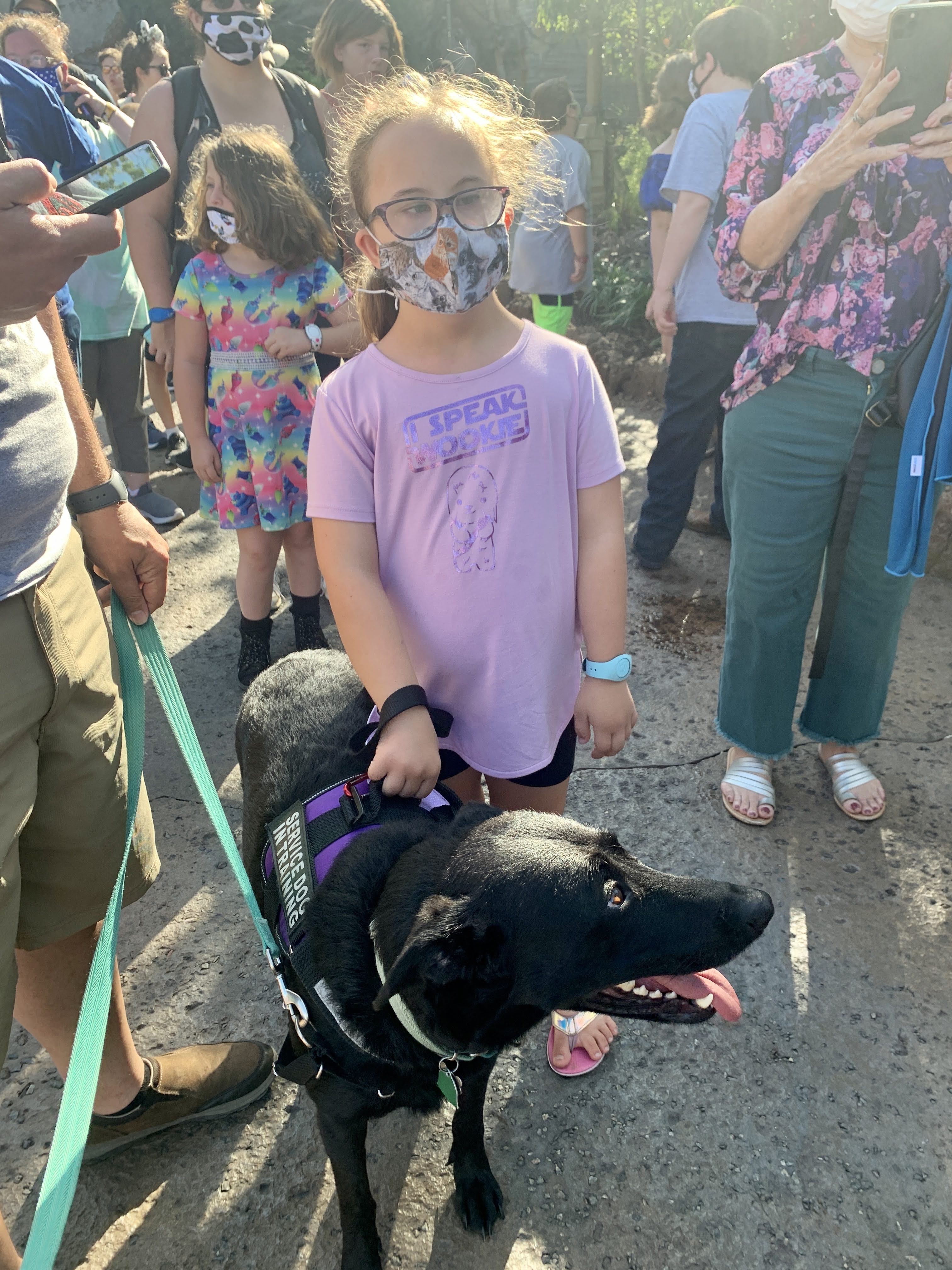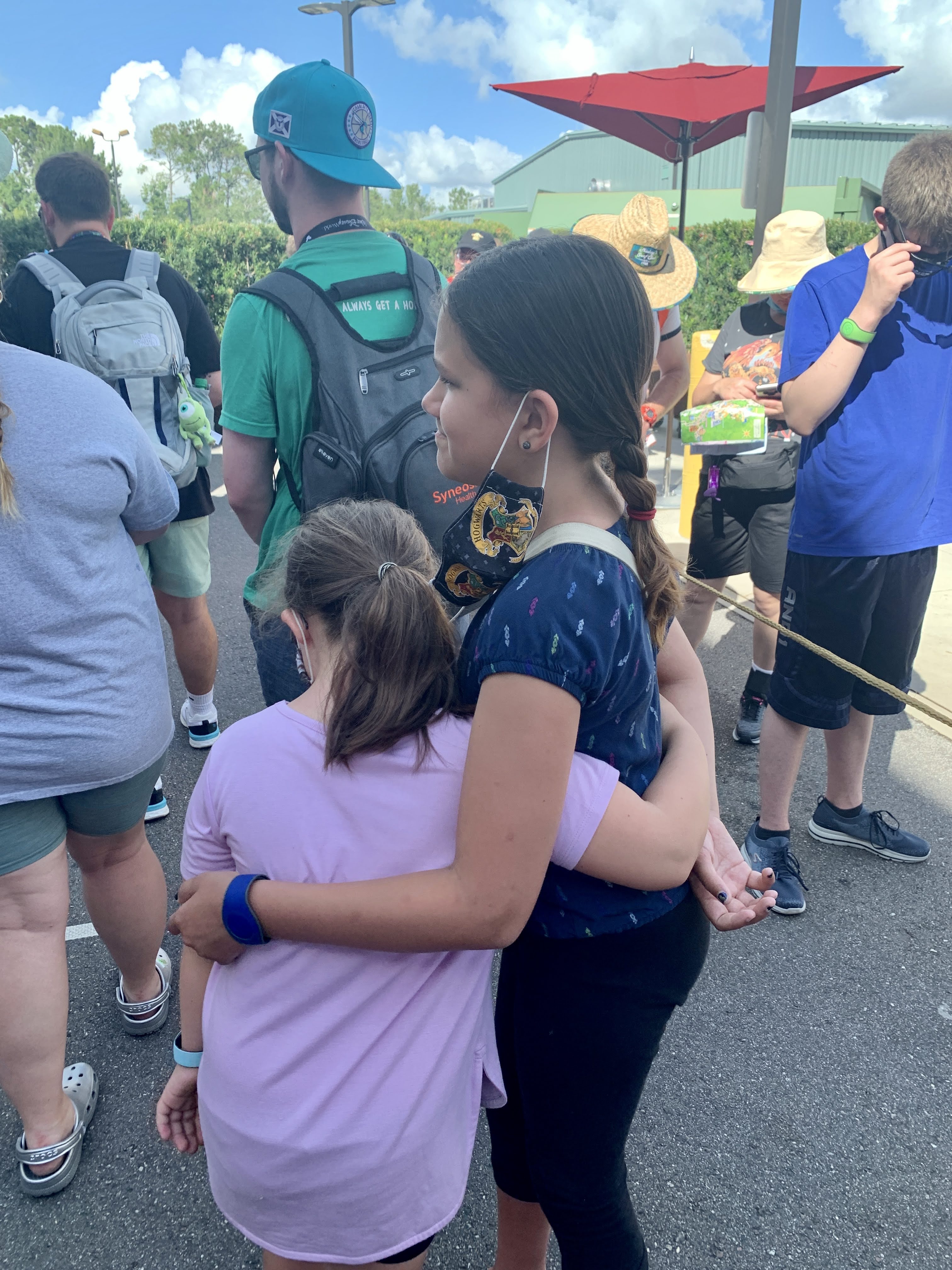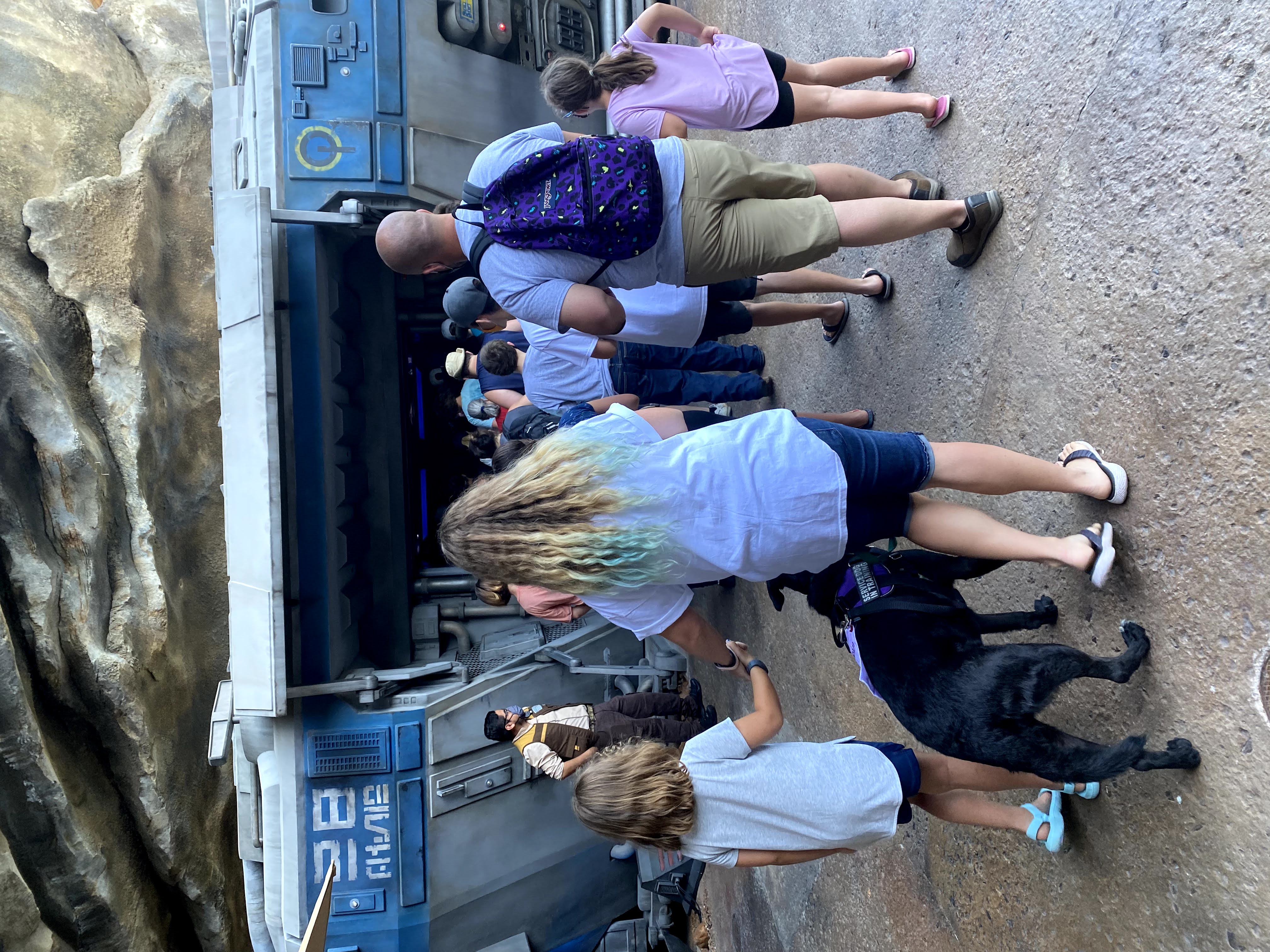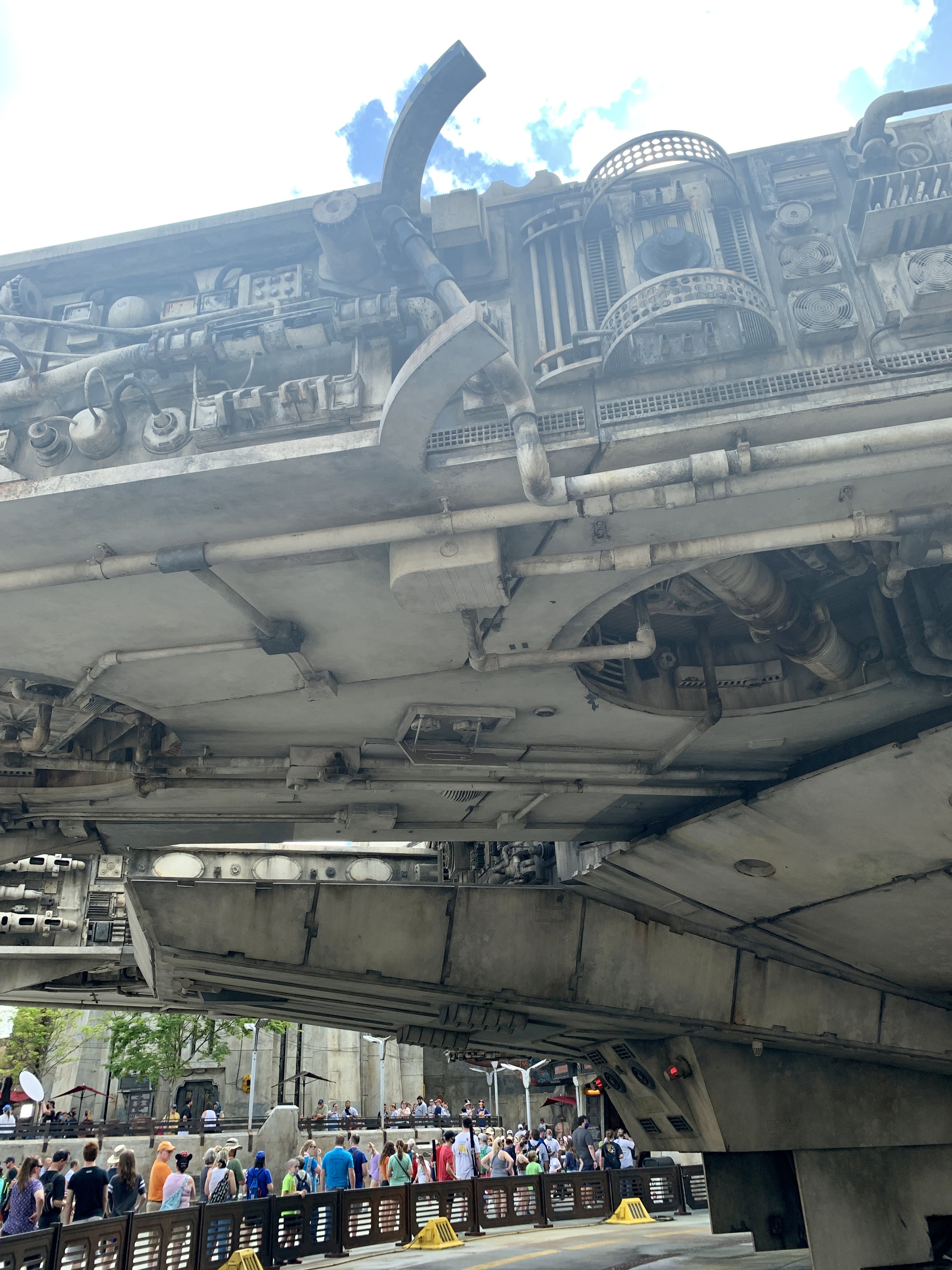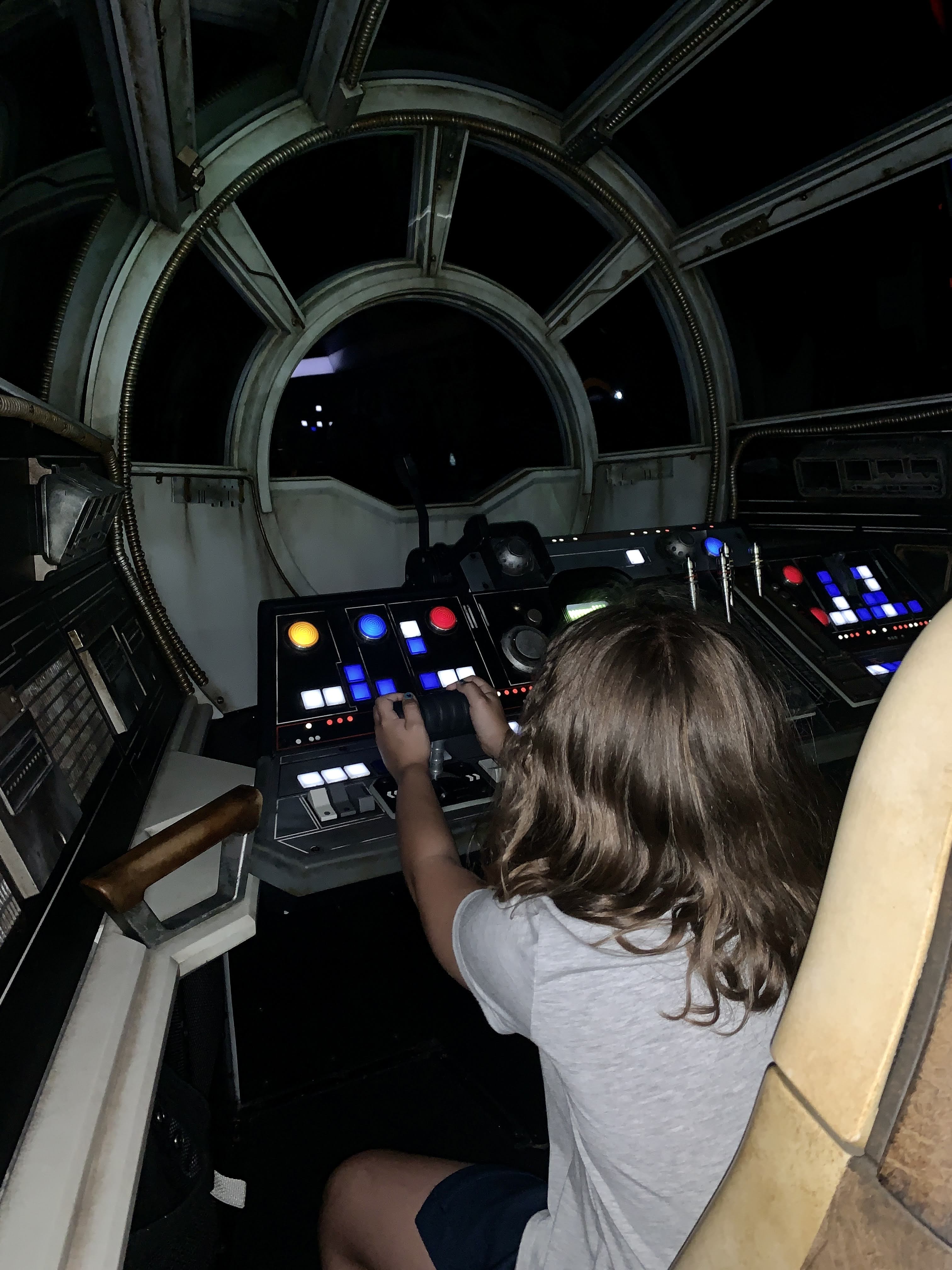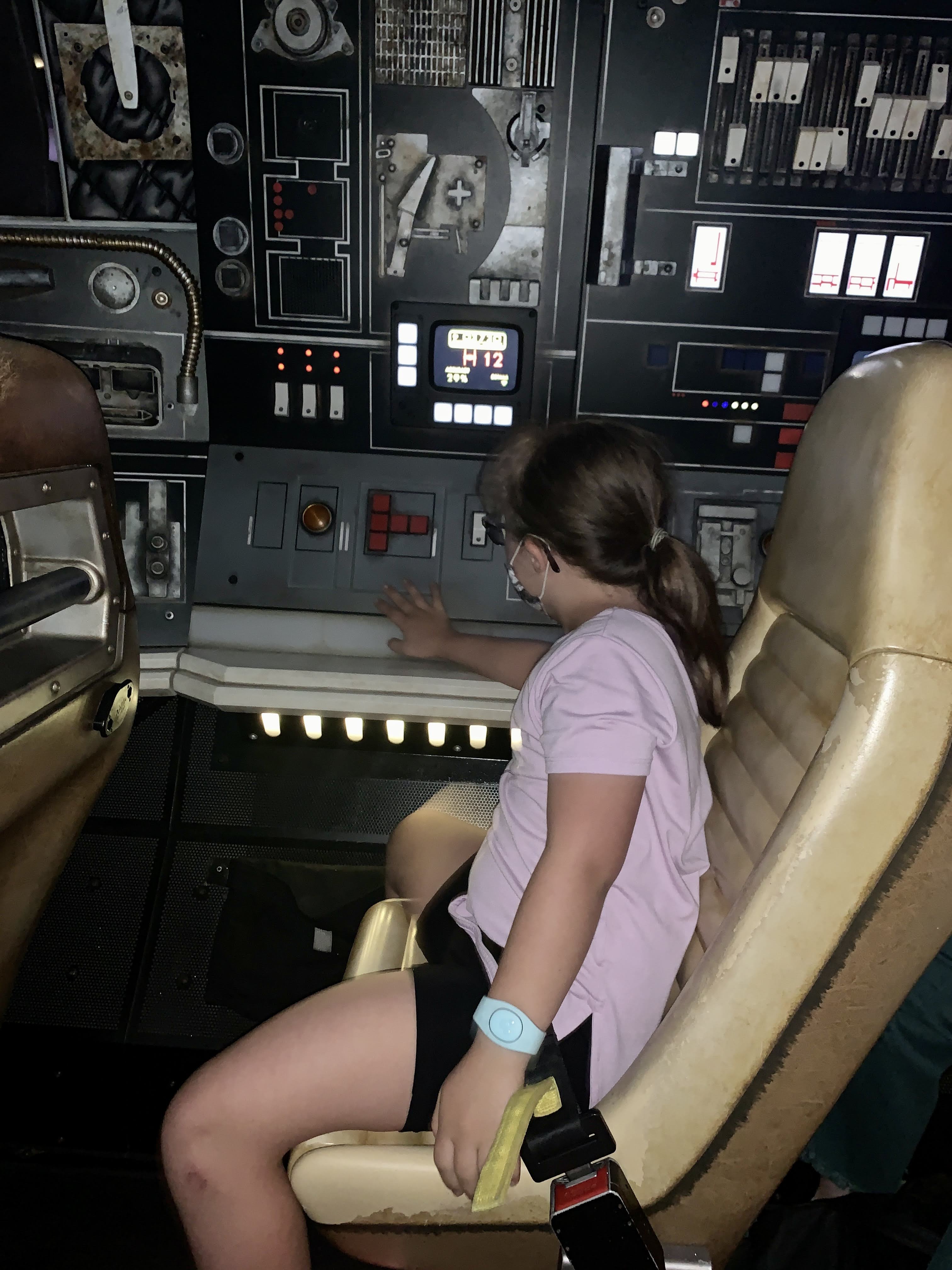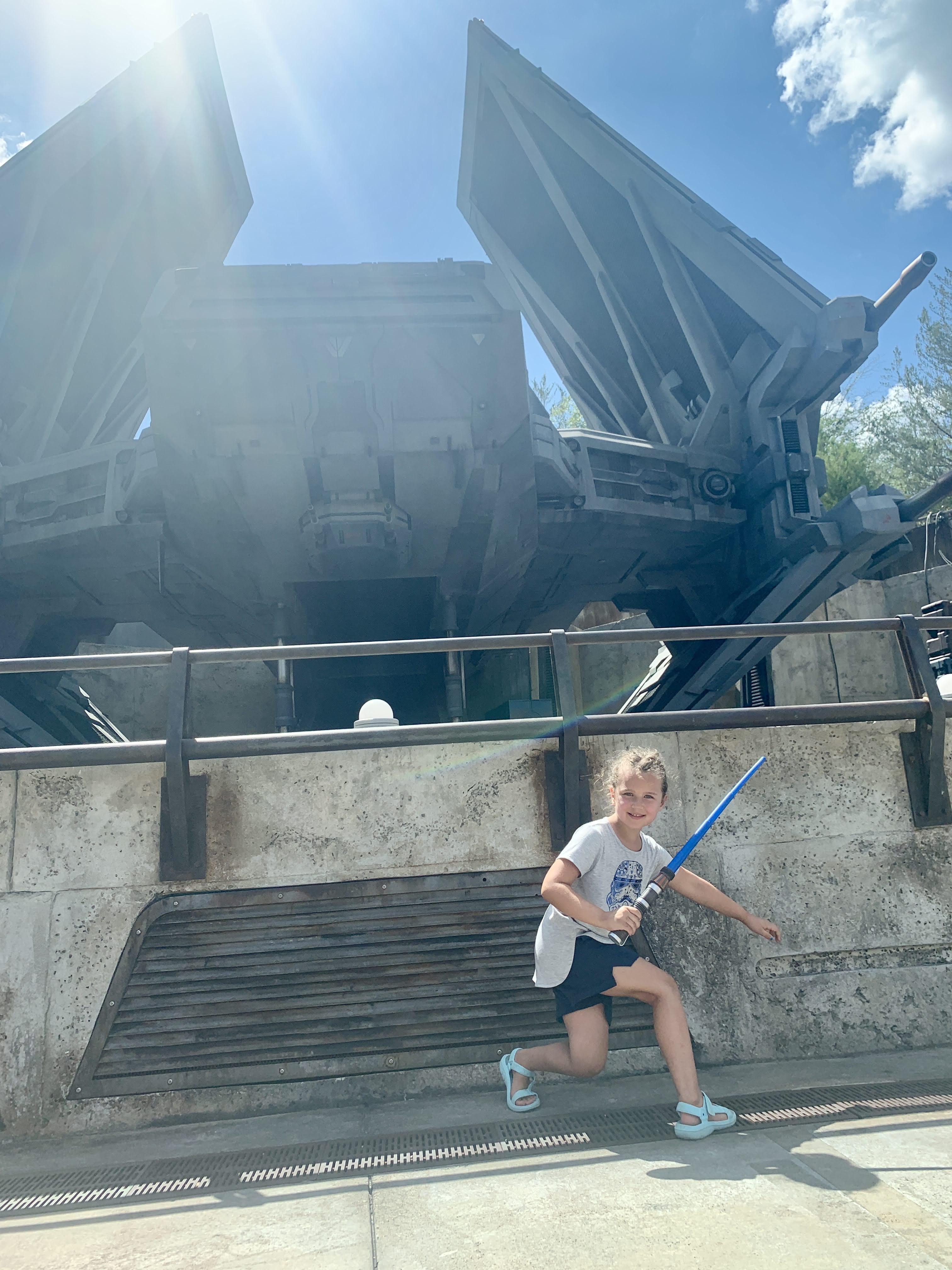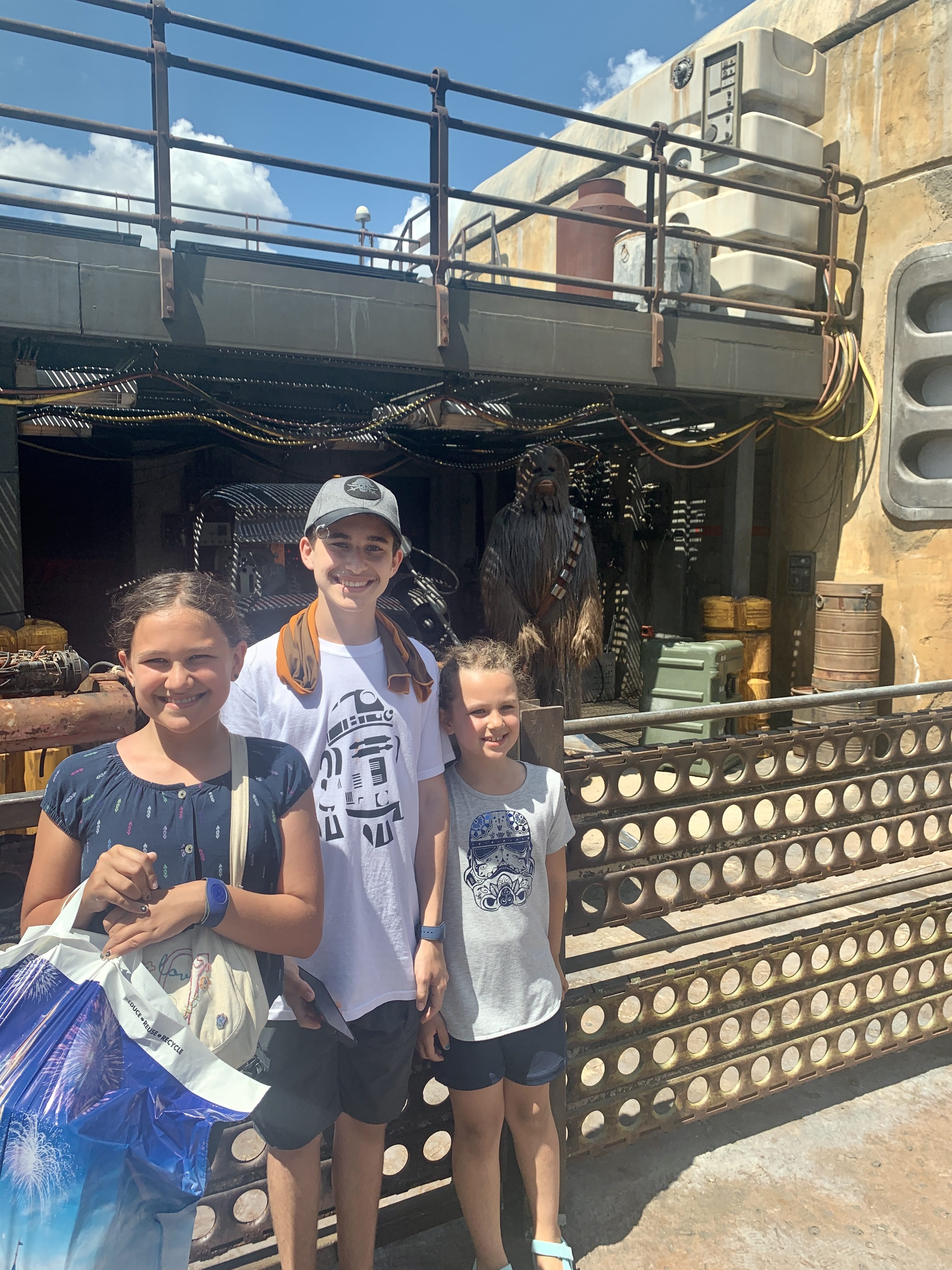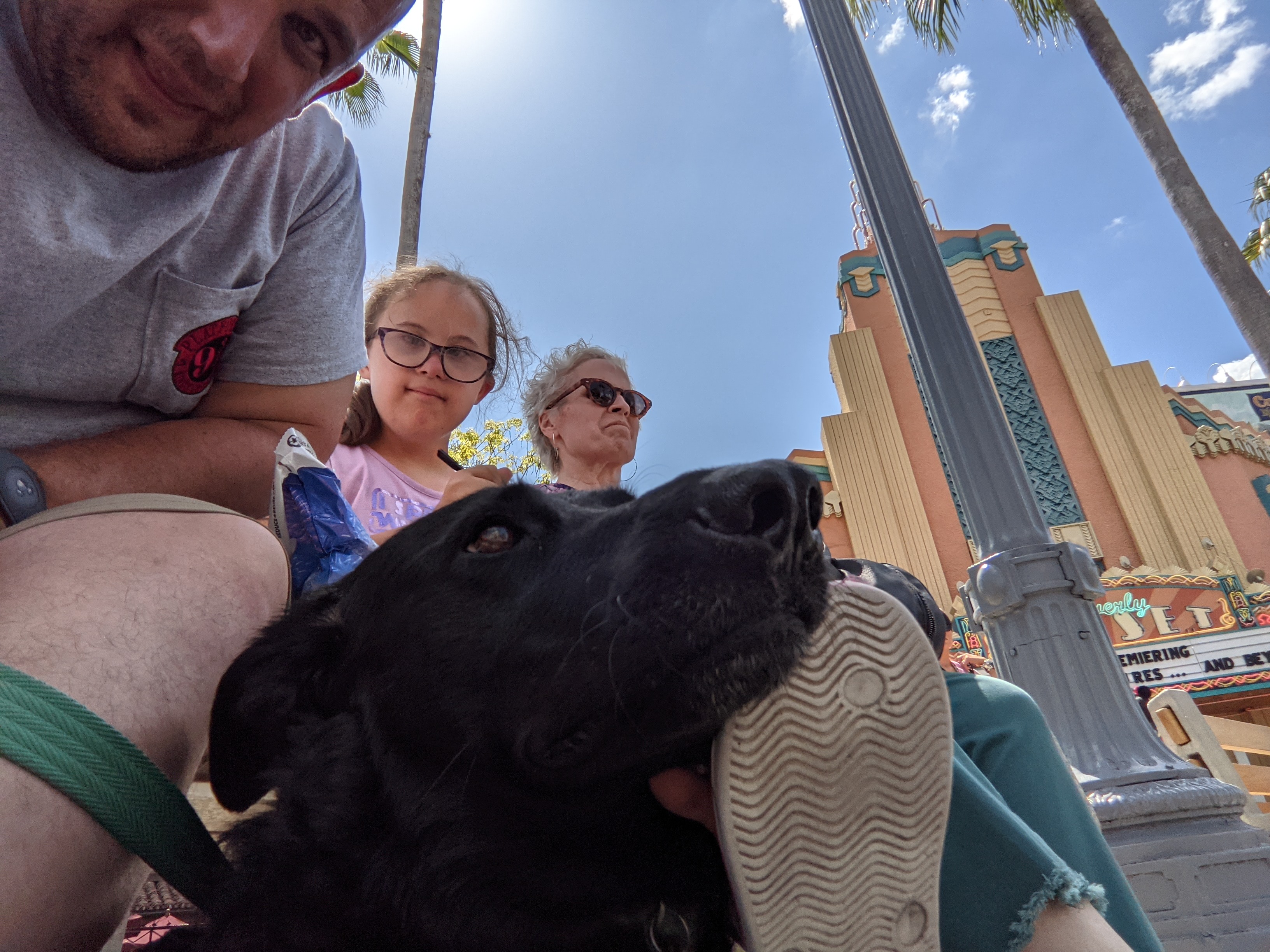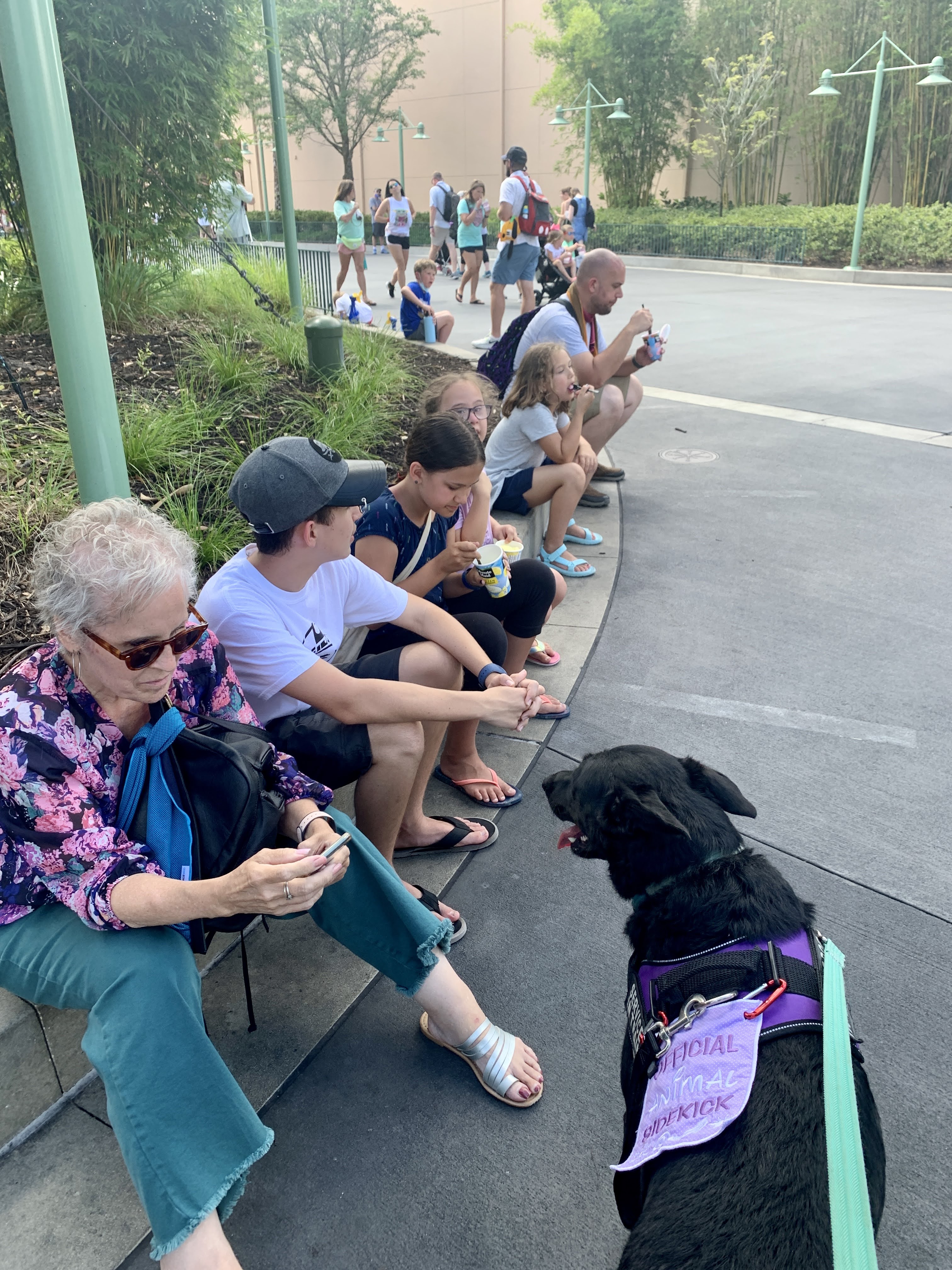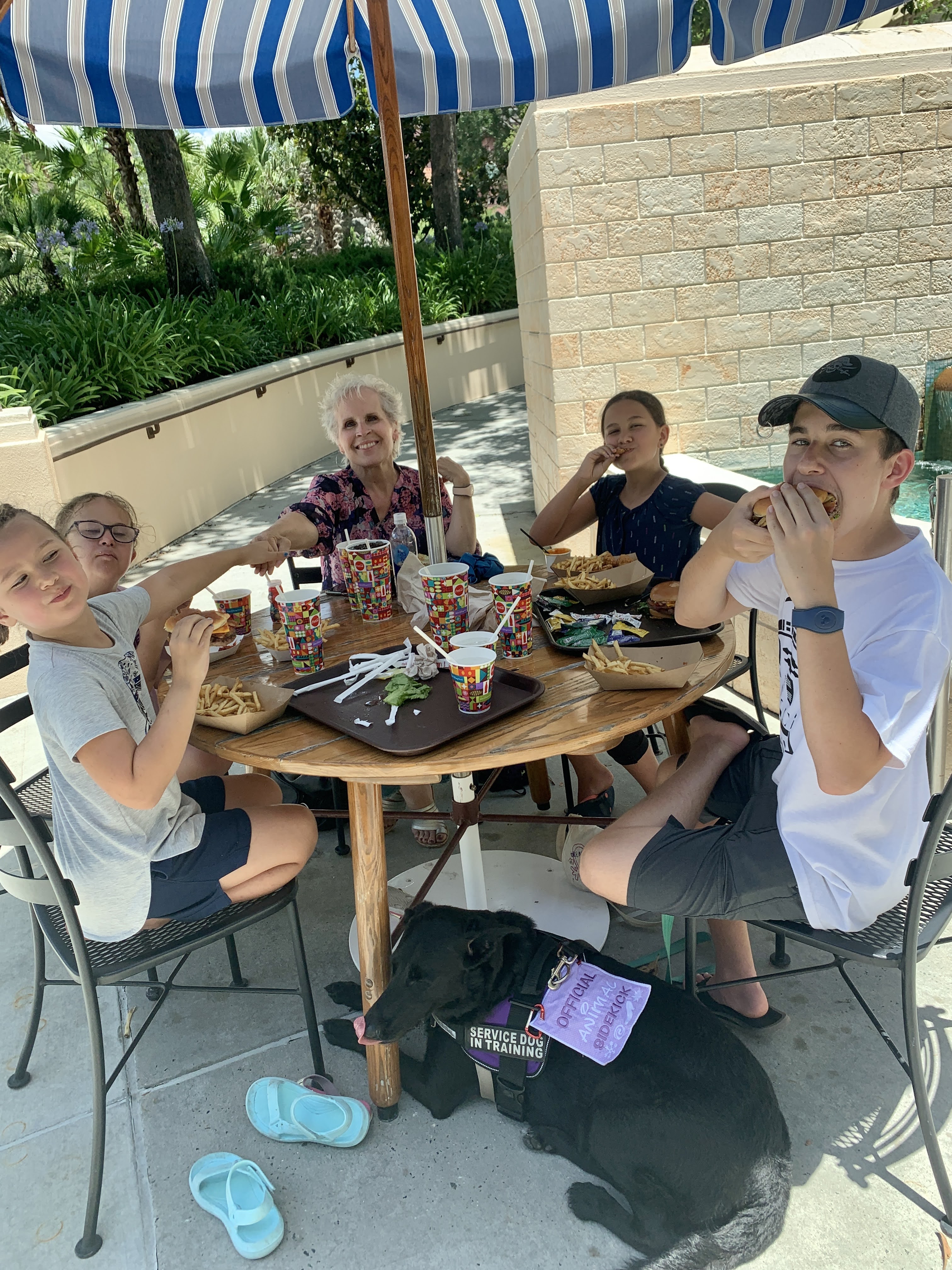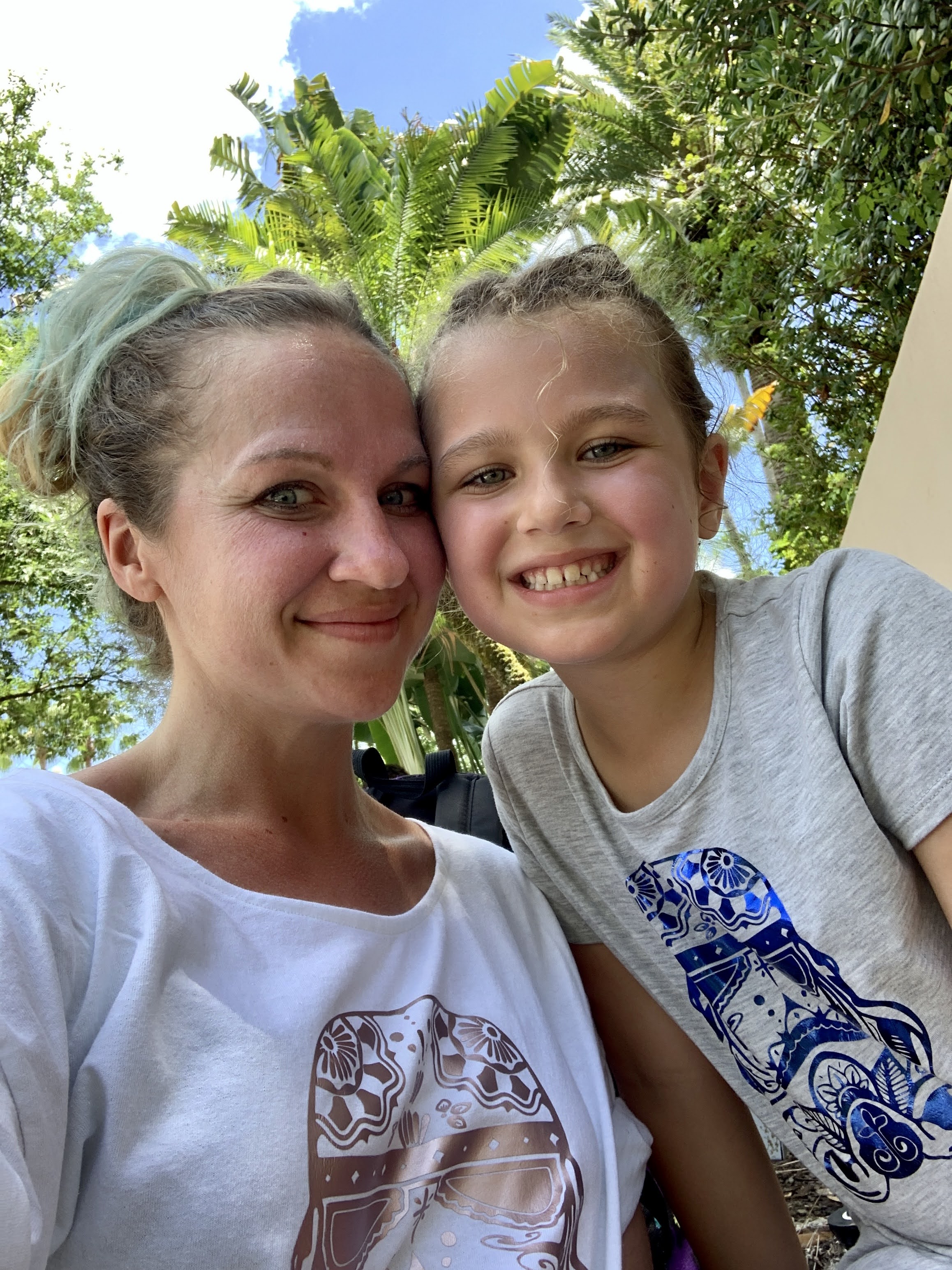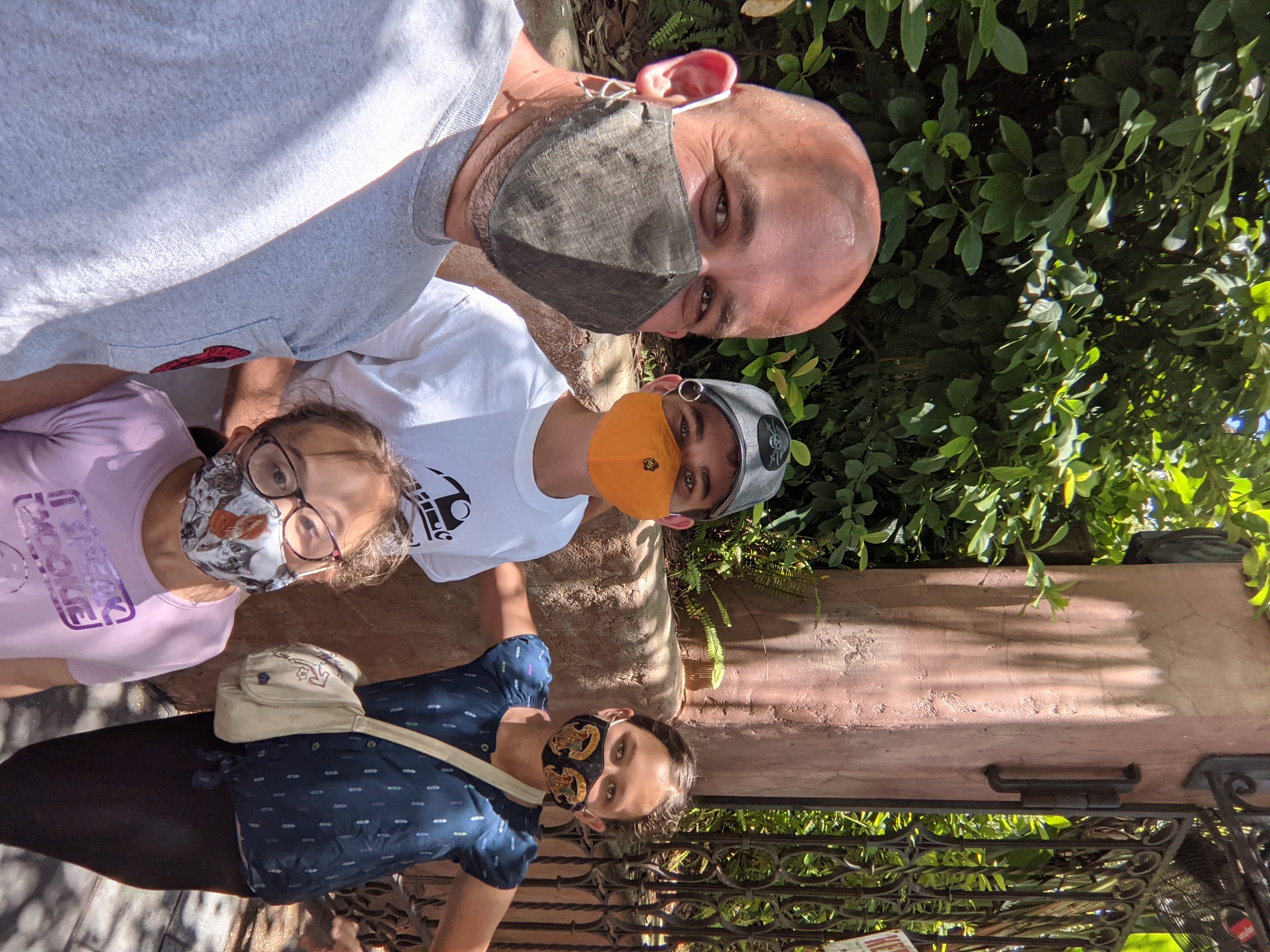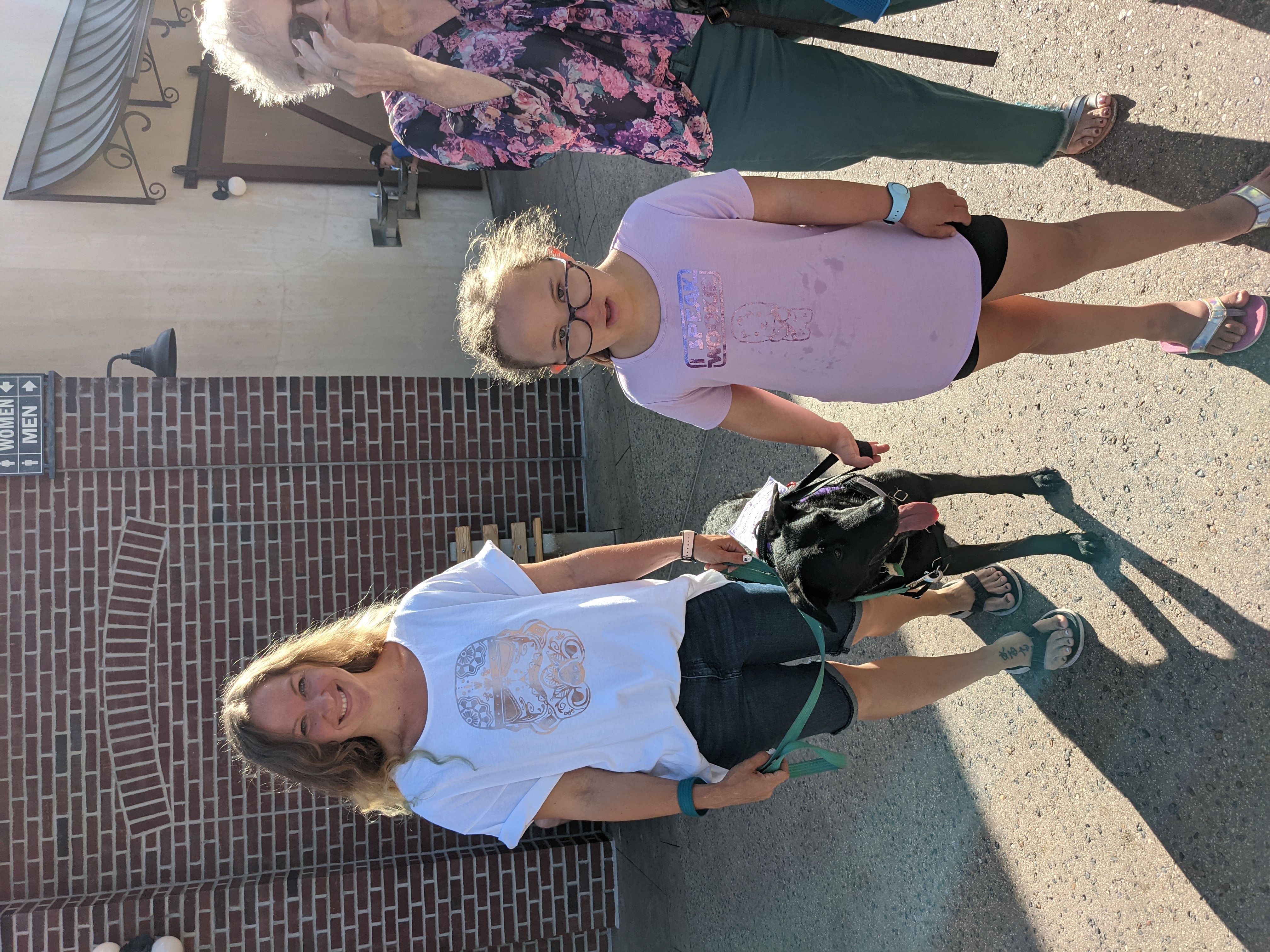 Tuesday Garyn, Neil and I were up and ready to go by 7am. When the world clock ticks over to 7 am you have seconds (and I'm totally not exaggerating) to be on the mobile app to secure a boarding pass to Disney's best ride ever. It is The Rise of the Resistance in Galaxy's Edge (or more commonly called…Star Wars Land). We employed all the tricks we found online and got into the 2nd boarding group. So as soon as we got into the park we headed for a different galaxy. It was solidly in the top five coolest rides I've ever done. All the kids loved it and I'm so glad we were able to make it happen. The whole land was amazing in its attention to detail and the themeing. Now, these pictures are not chronological in our day. After the headlining ride we got to fly the Millennium Falcon on a smuggling mission. Also in my top 5 coolest rides. Corra was the pilot with Neil and Layna and I were gunners. Garyn and Naomi went on it with some friends we had run into (more on them in a few posts). Then we walked through Toy Story Land, scored a frozen treat then did another popular ride. After that was lunch at a lovely non-busy corner of park right next to a fountain. Corra opted to not go on the next two rides: Tower of Terror and The Rockin Roller Coaster. Turns out Layna is a roller coaster fiend like Naomi. Corra, Grandma, Tatanka and I practiced the fine art of people watching and photo scavenger hunts. After that we switched it up, and I took Garyn, Naomi and Corra back to Galaxy's Edge for some shopping and Layna, Neil, Grandma, and Tanka found a shady bench and some cold water. We hooked up again on our way out of the park.
Quick Tatanka tangent: She was phenomenal. There were so many things we couldn't practice at home, like going on a boat ride or being left in a kennel with a stranger while we went on a ride. She did it all and more like the perfect lady she is. By Wednesday night she had hit her wall, though, and we gave her the last two days off. But I'm so glad we brought her. She grew so much and we learned a lot about her capabilities. Layna loved having her dog, and Tatanka was in her element minding her people and hanging out with her girl.
That was two of the four parks. Next up we will continue the trend of everything totally out of order…yay! Animal Kingdom was our last day but I'll share all about it next week, as well as some fun non-park goings on.