It's kind of fun to do the impossible. - Walt Disney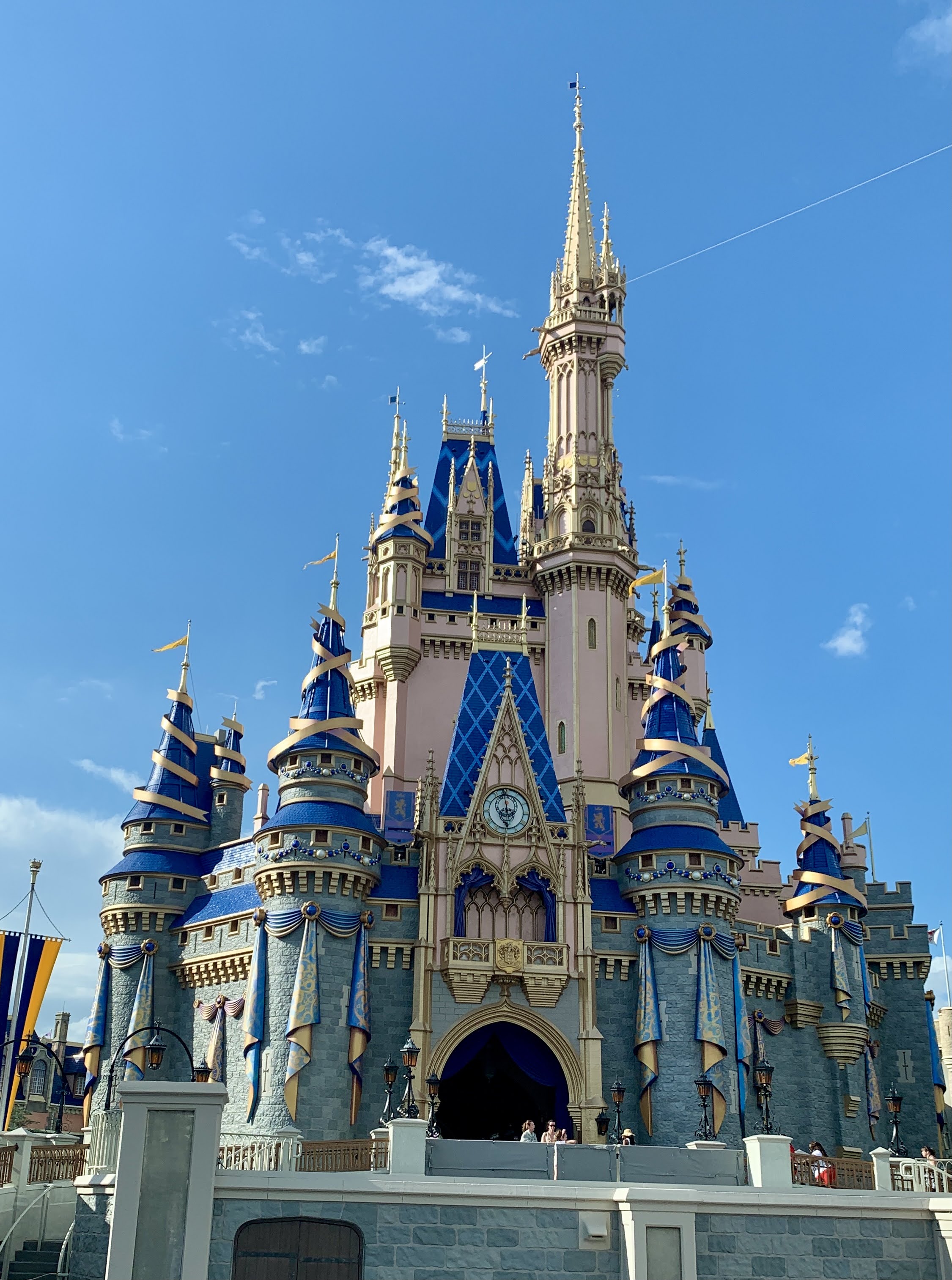 Even though Animal Kingdom is probably my favorite park (if I absolutely had to choose), there is something about Magic Kingdom that sets it apart. Not sure if it is The Castle, or my favorite ride, or nostalgia for its counterpart on the West Coast…but it was amazing. It was here we crossed off the two things I absolutely HAD to do on this whole trip: the churro challenge and ride Haunted Mansion. The last few times we've been to Disneyland my favorite ride was closed so we rode Haunted Mansion twice for good measure. I knew that this was a huge park and I didn't want to be pressed for time. I wanted my mom to be able to go at her pace (and Layna too) and just enjoy being at the park. So I planned on two days here and it worked a treat. Day one (Tuesday) we arrived early, went back to the hotel mid afternoon, then came back and stayed until after close. It was a super full day, but not nerve fraying or anxiety inducing because we knew there was another whole day to experience anything we missed. Here's a brief overview of day one…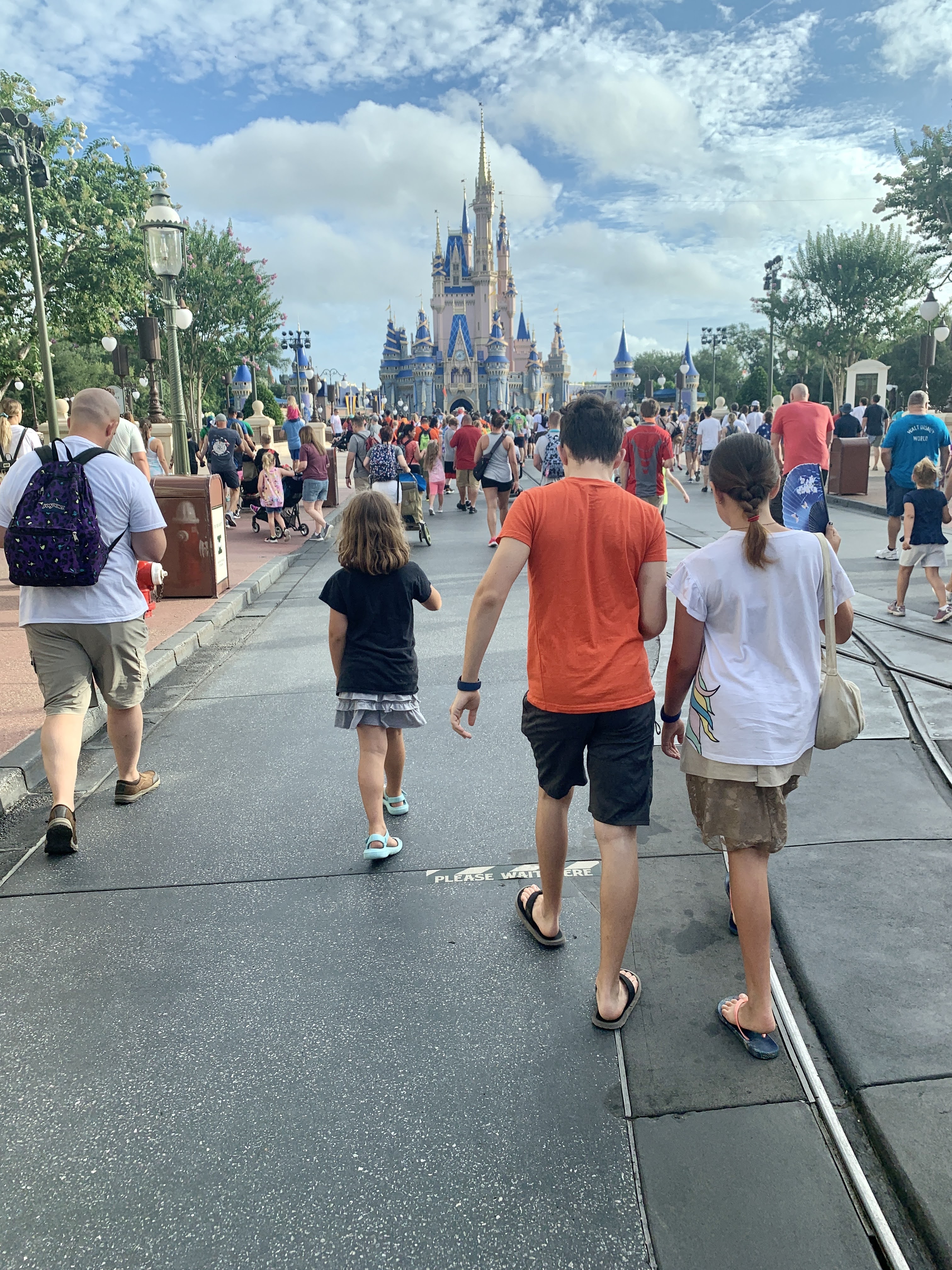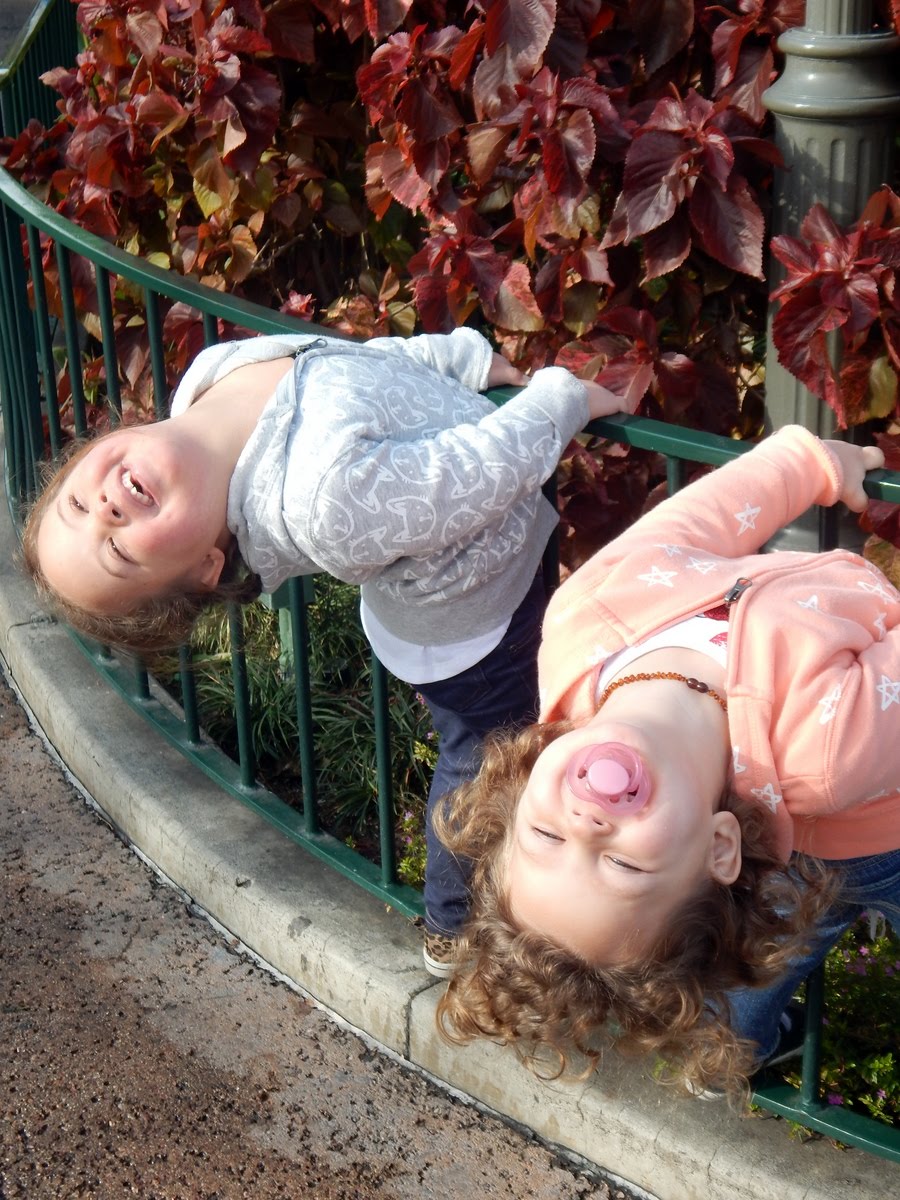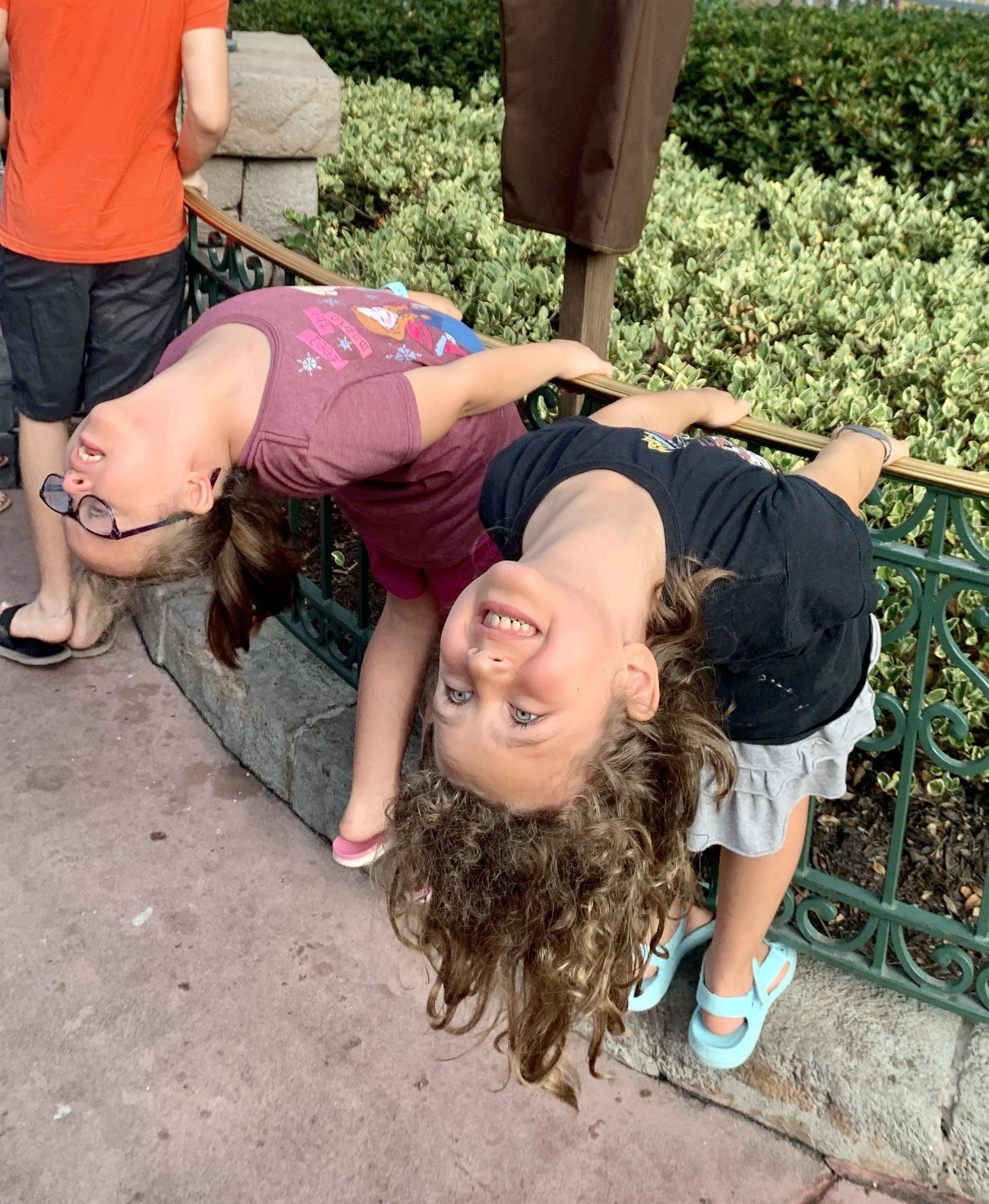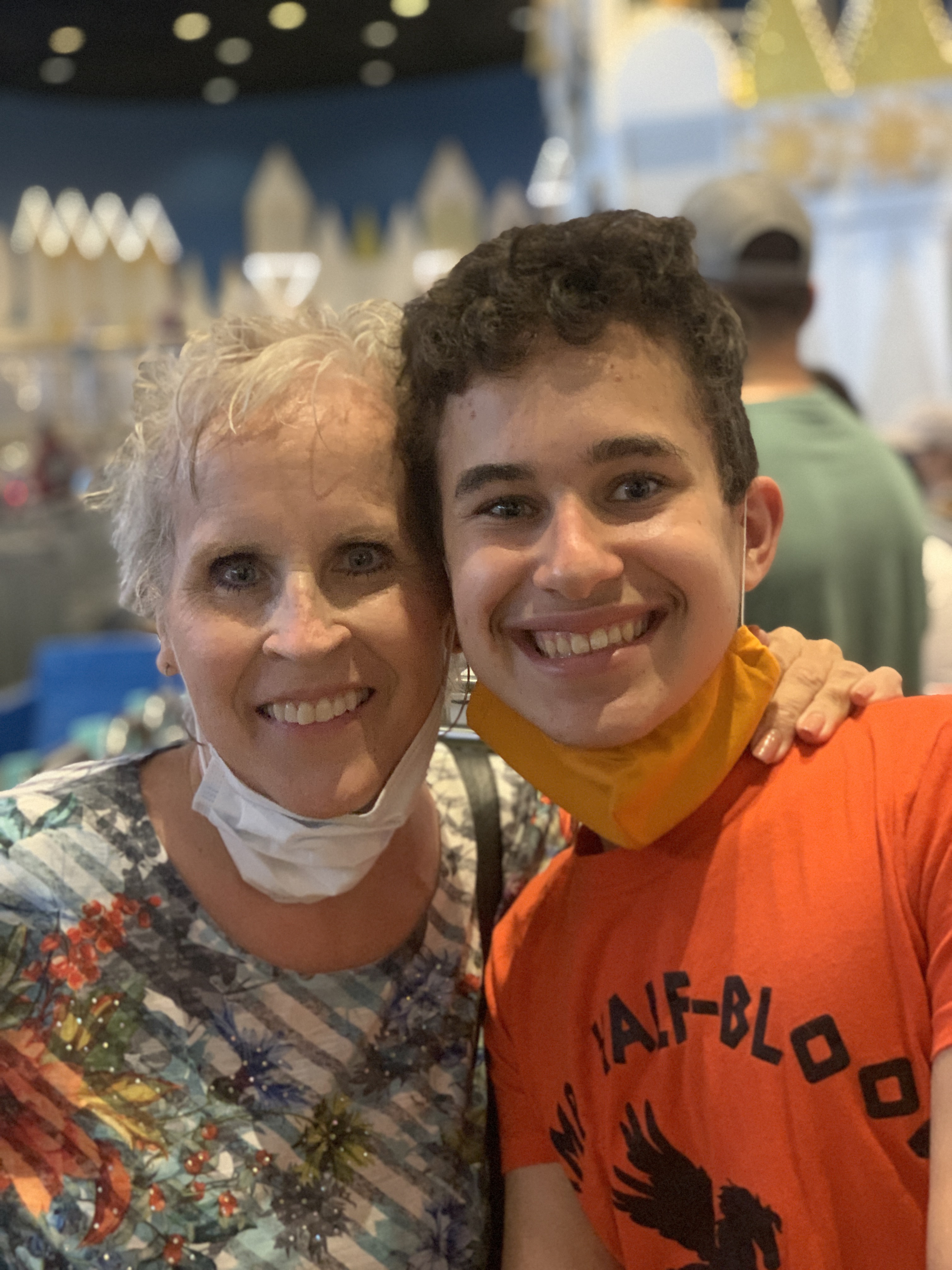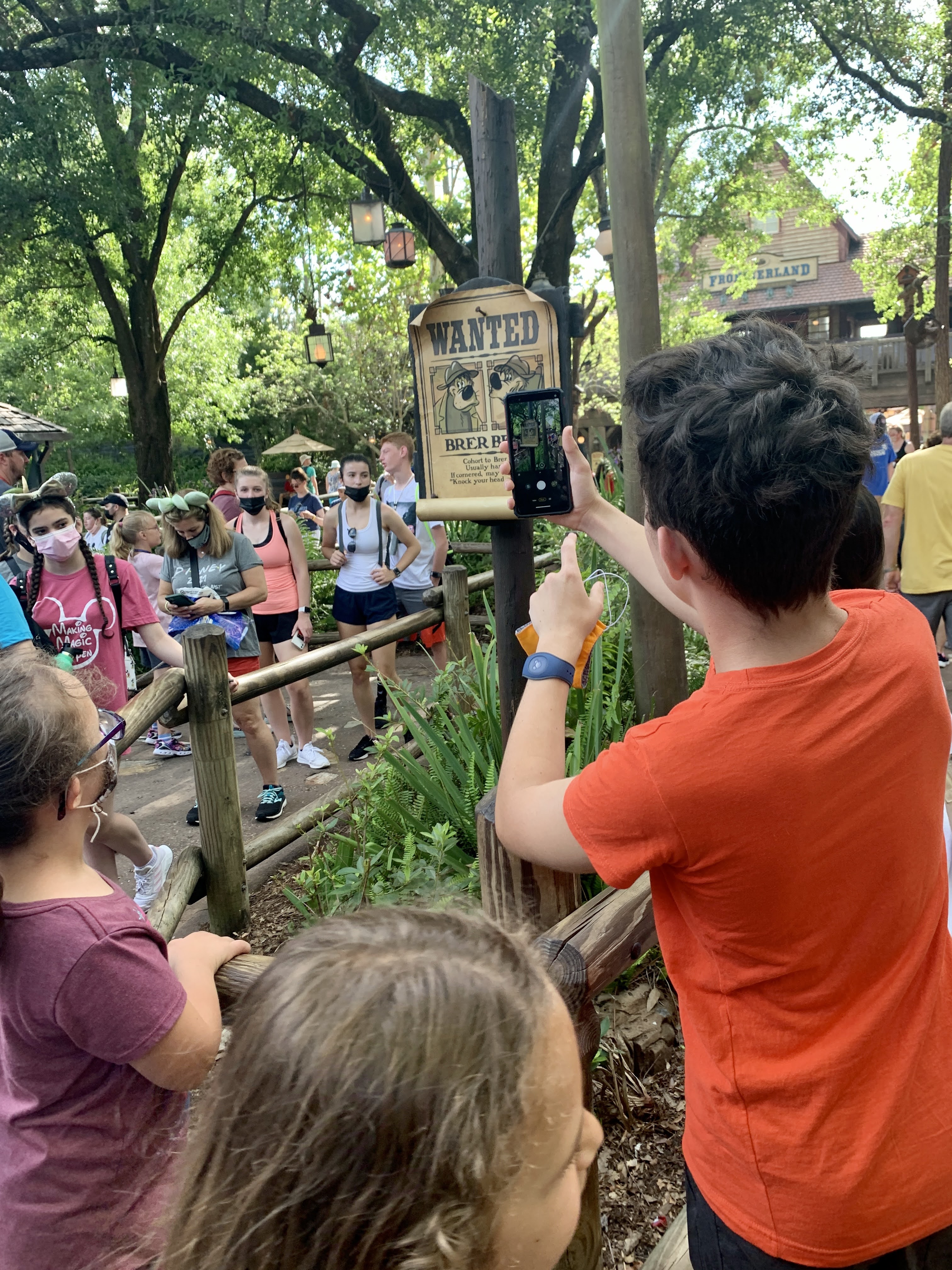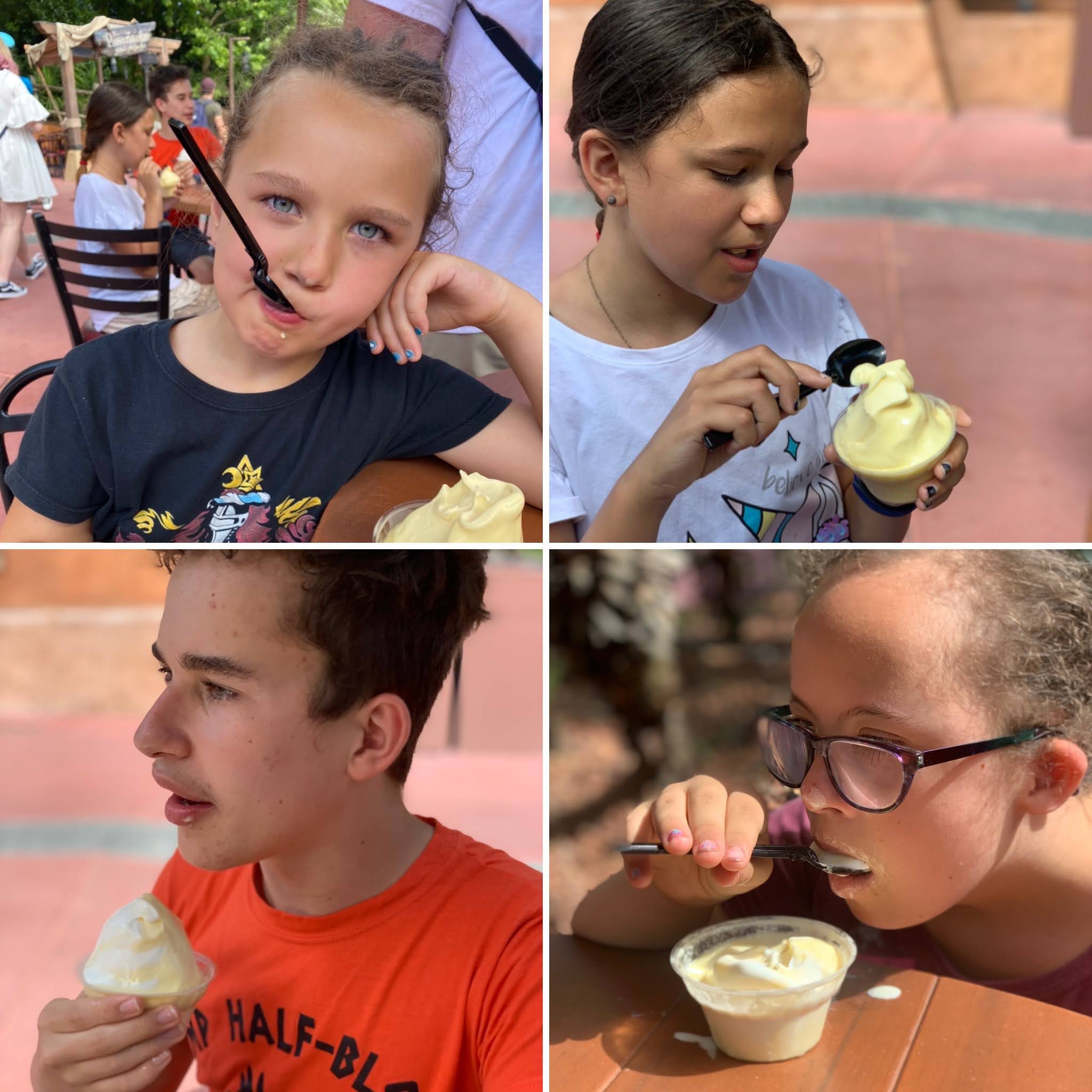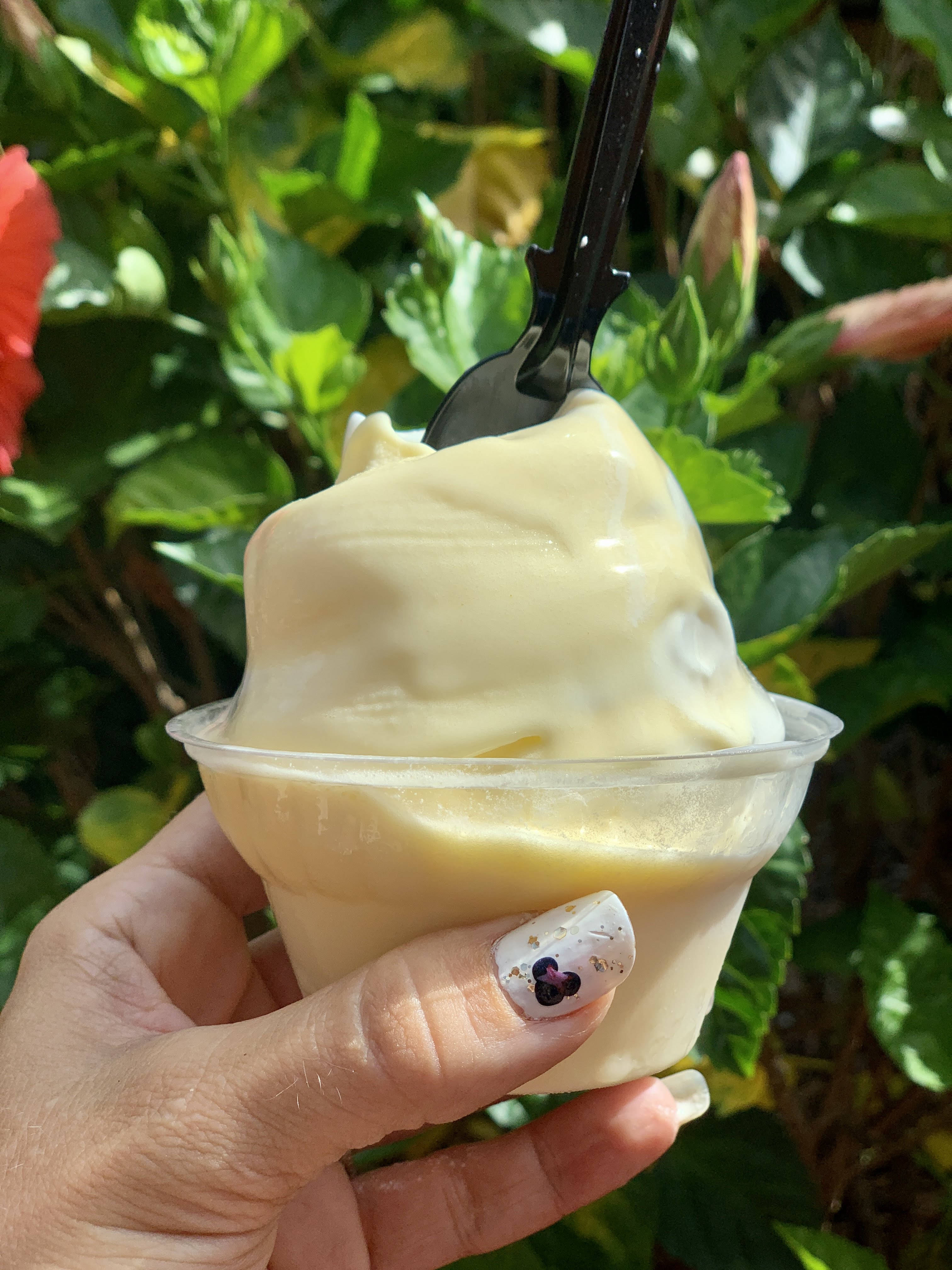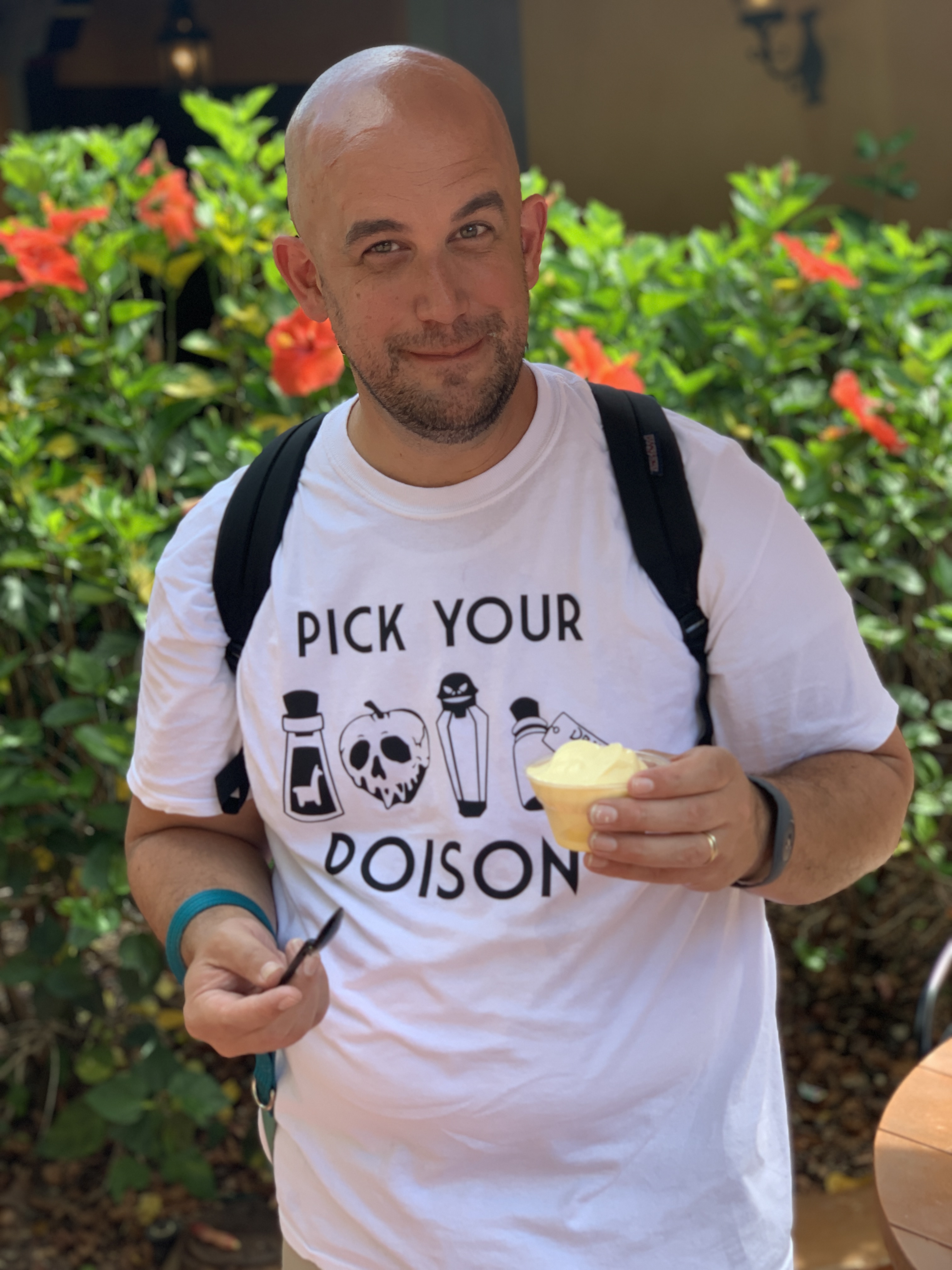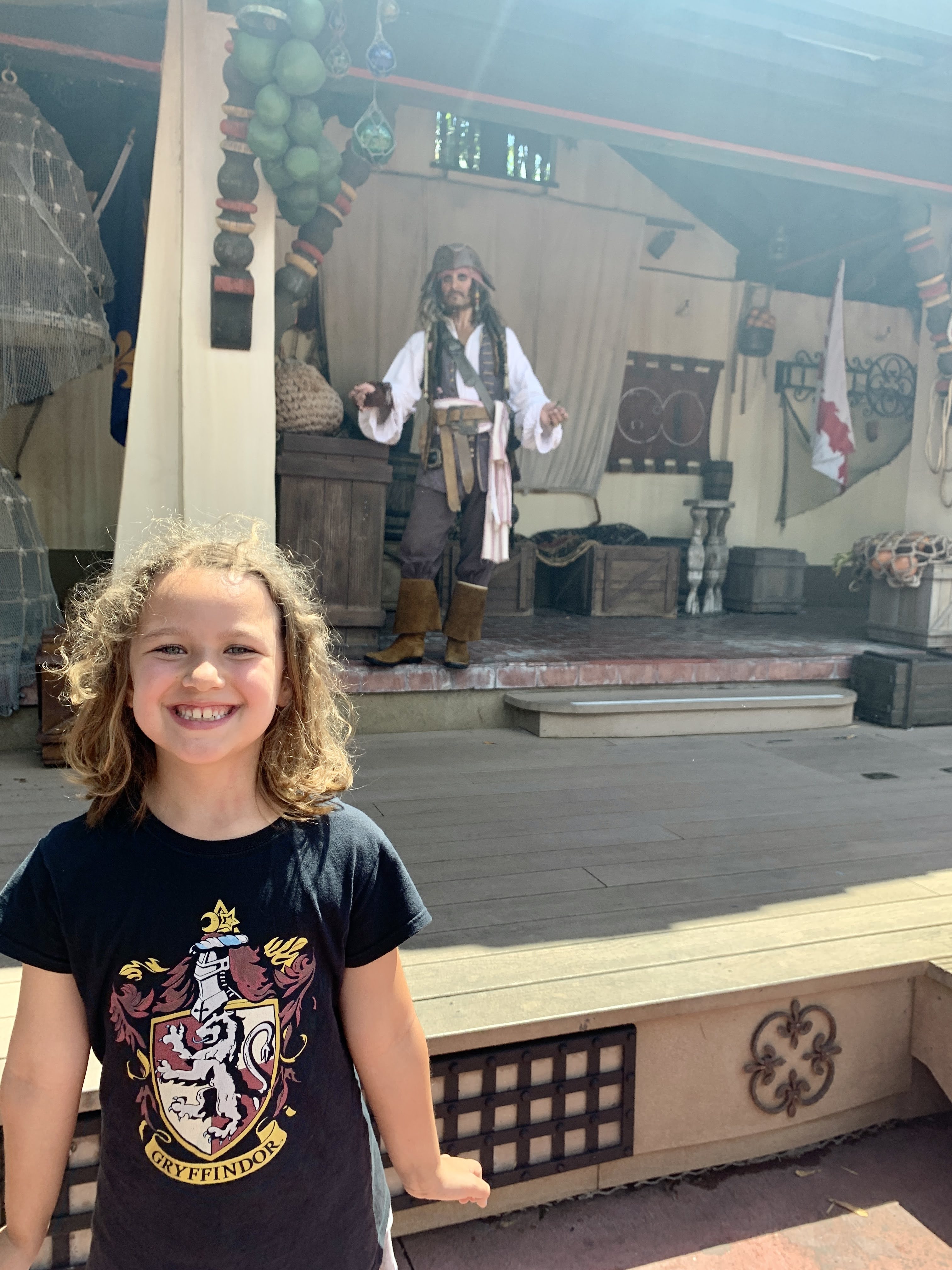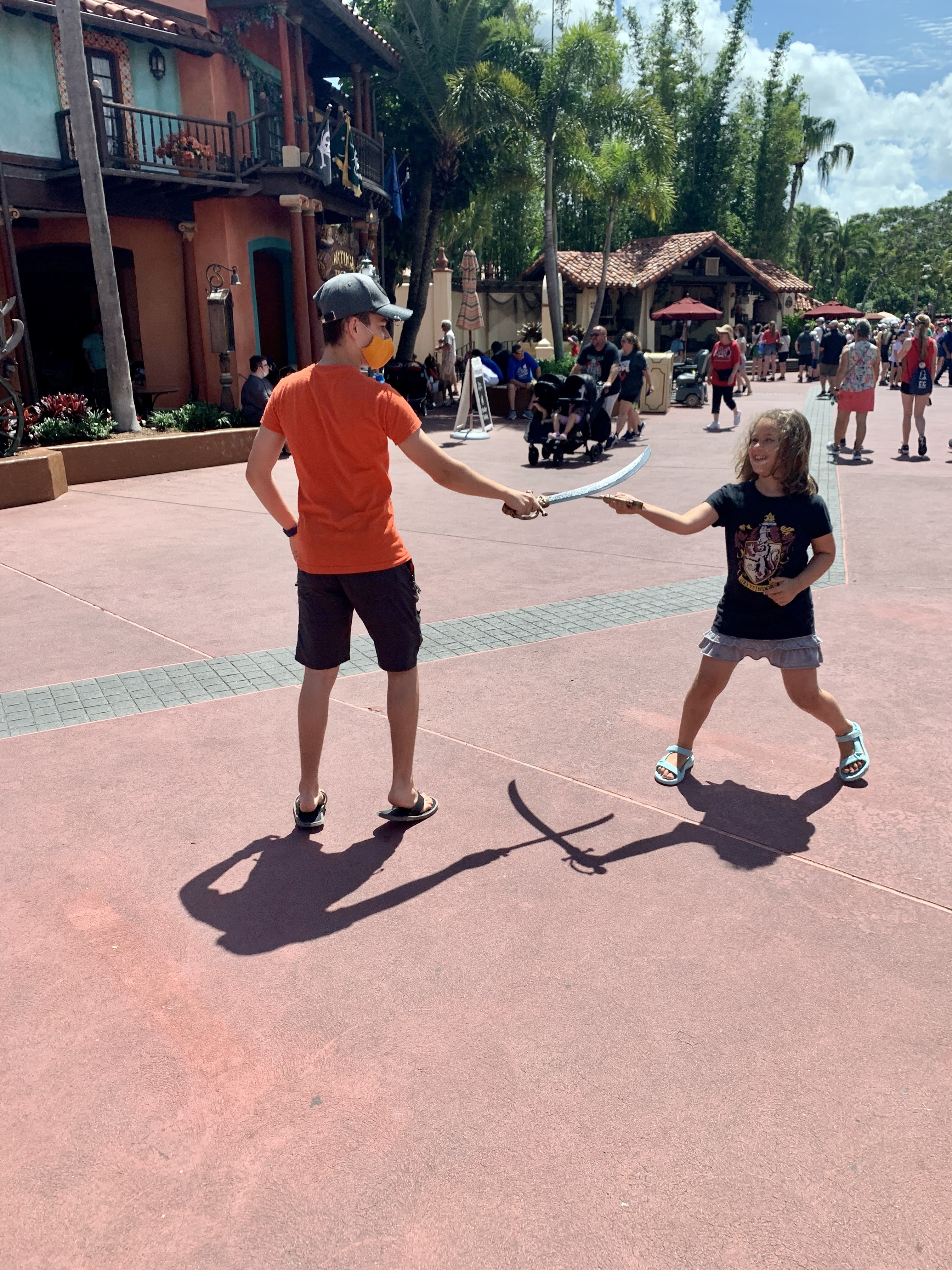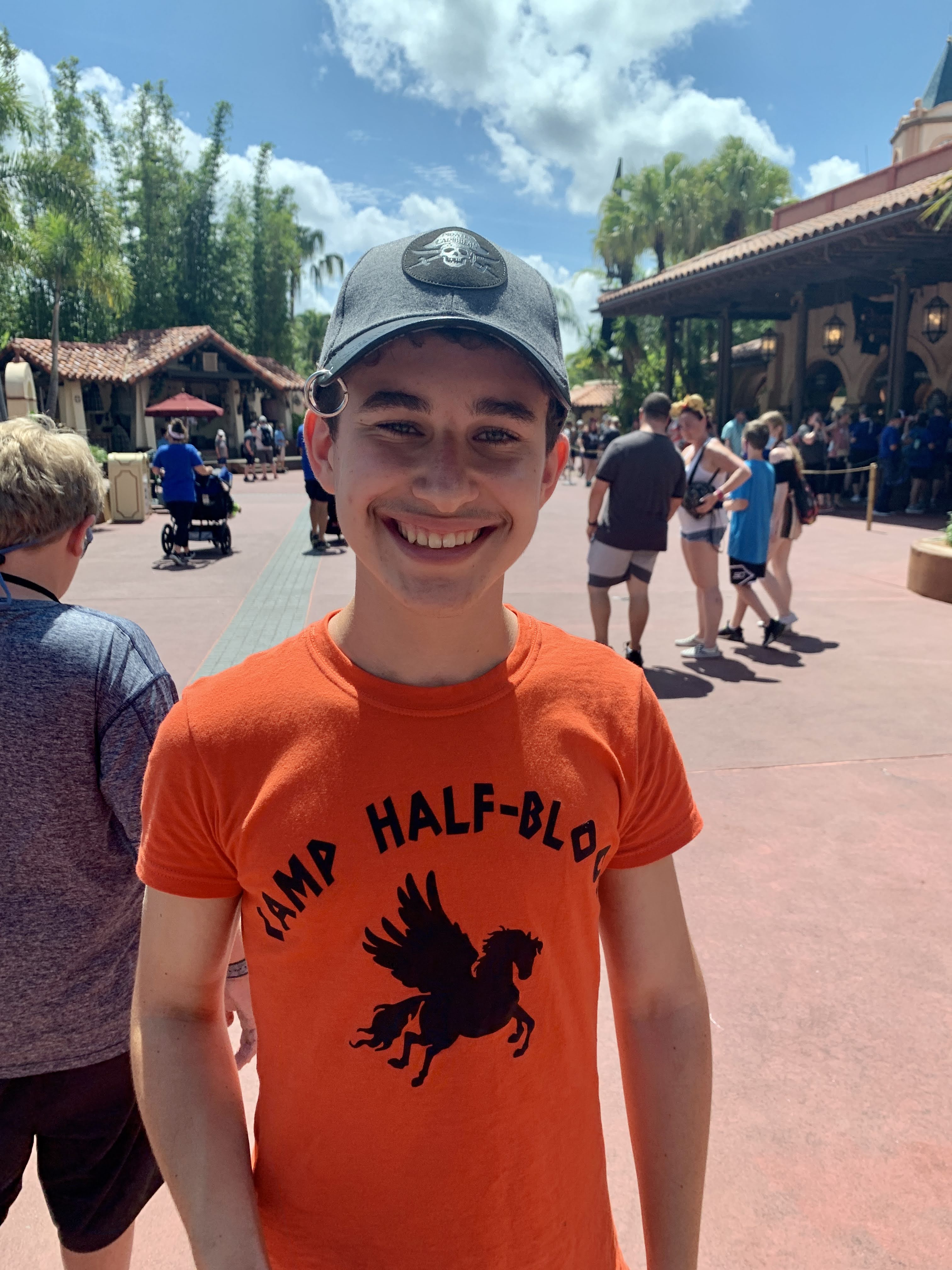 You get from the parking lot to the park gates either via monorail or by steamer ship. We ended up preferring the monorail, but the steamer ship was very cool too. First item of business was recreating one of my favorite pictures of all time of my two littles. We did Haunted Mansion, Small World then Splash Mountain. Corra is not a drop-ride kind of girl so at that point she needed a breather. Dole Whips to the rescue! For those of you who have never had one…it's just a light, airy pineapple soft serve. Perfect for summer afternoons. Then we did Tikki Room and Pirates of the Caribbean. Corra ended up with a lot of weapons on this trip…two swords and a light saber. Garyn only bought one thing: a Pirates of the Caribbean baseball hat. He loves it and I think it's pretty awesome too.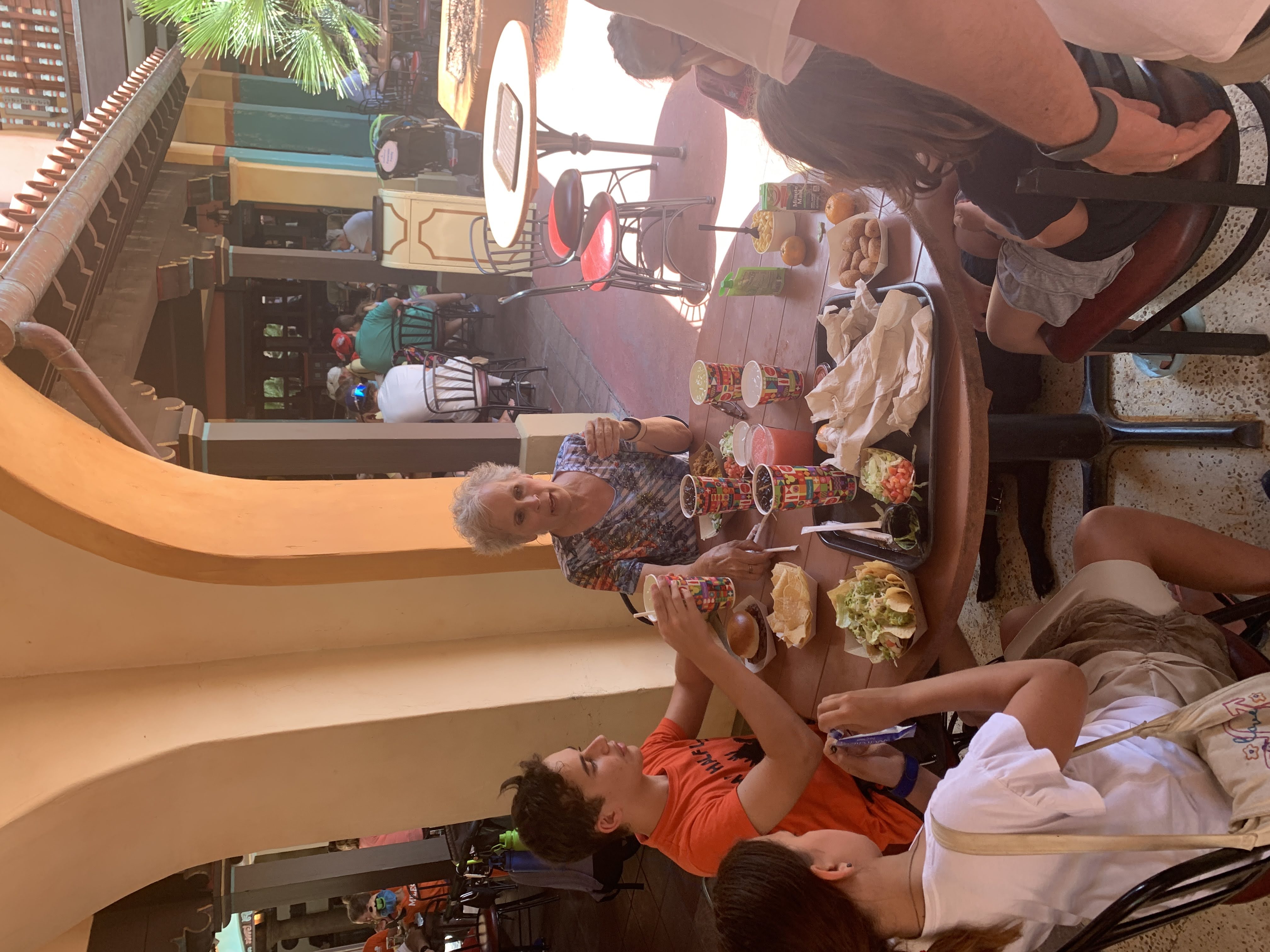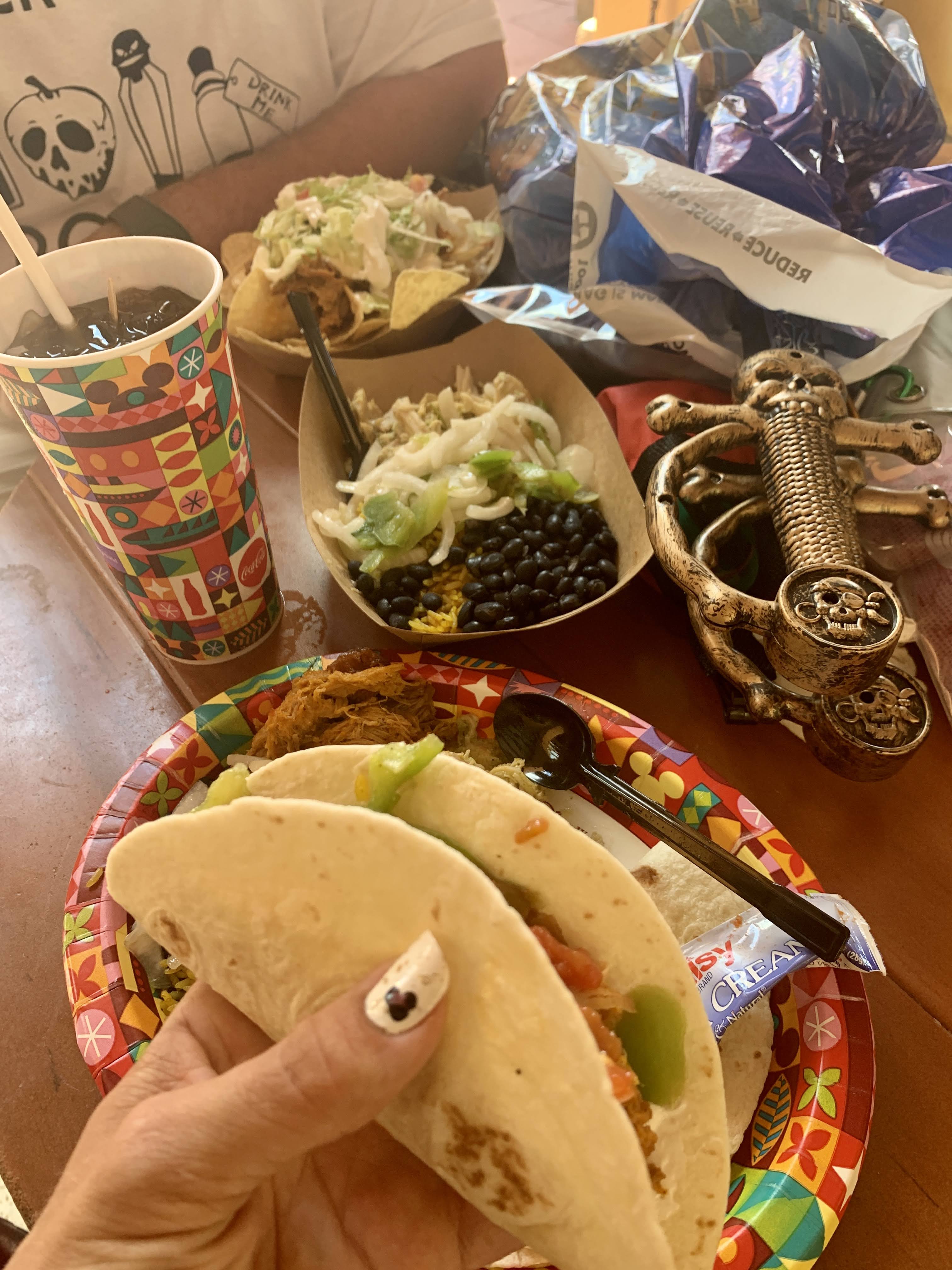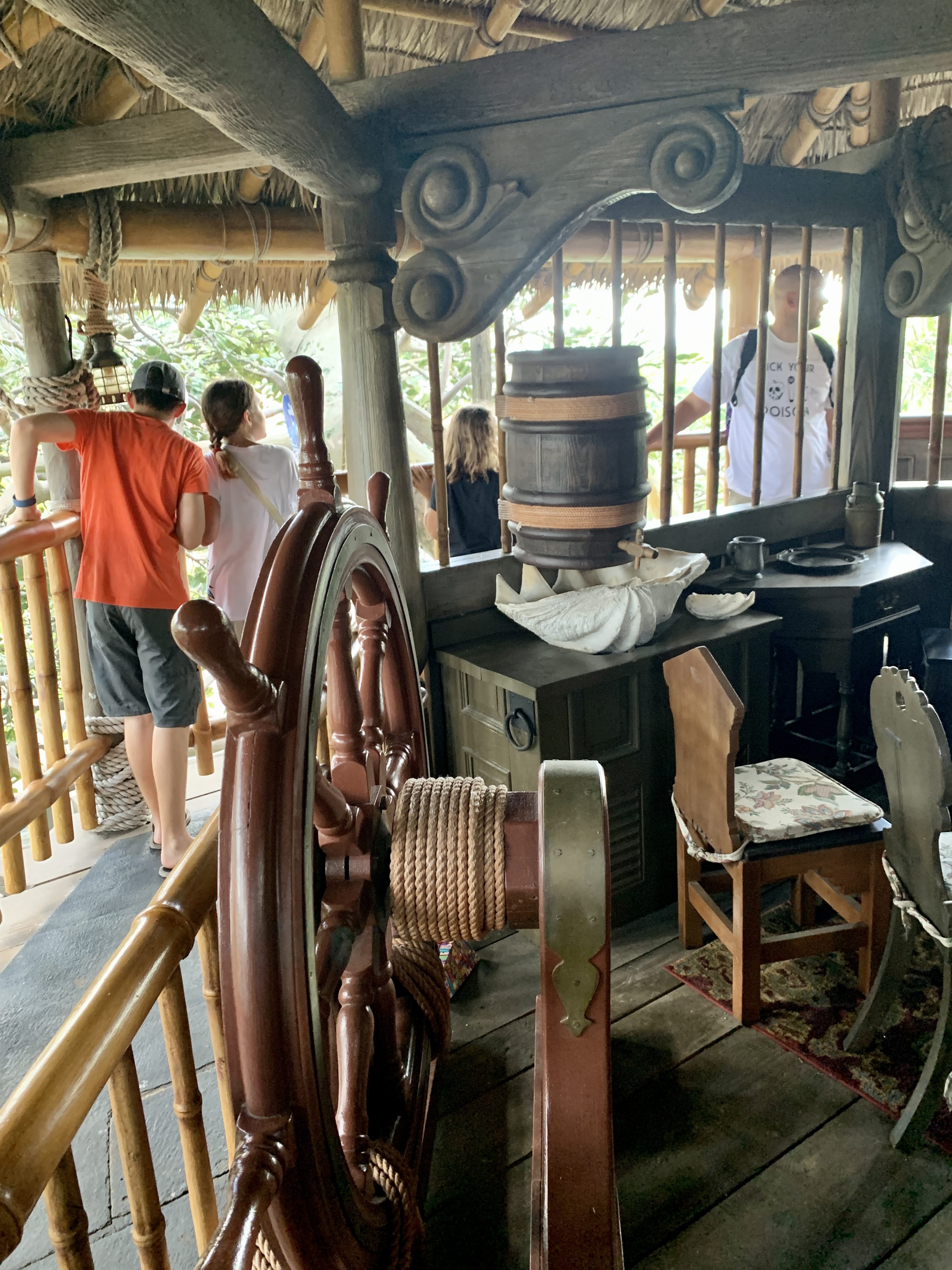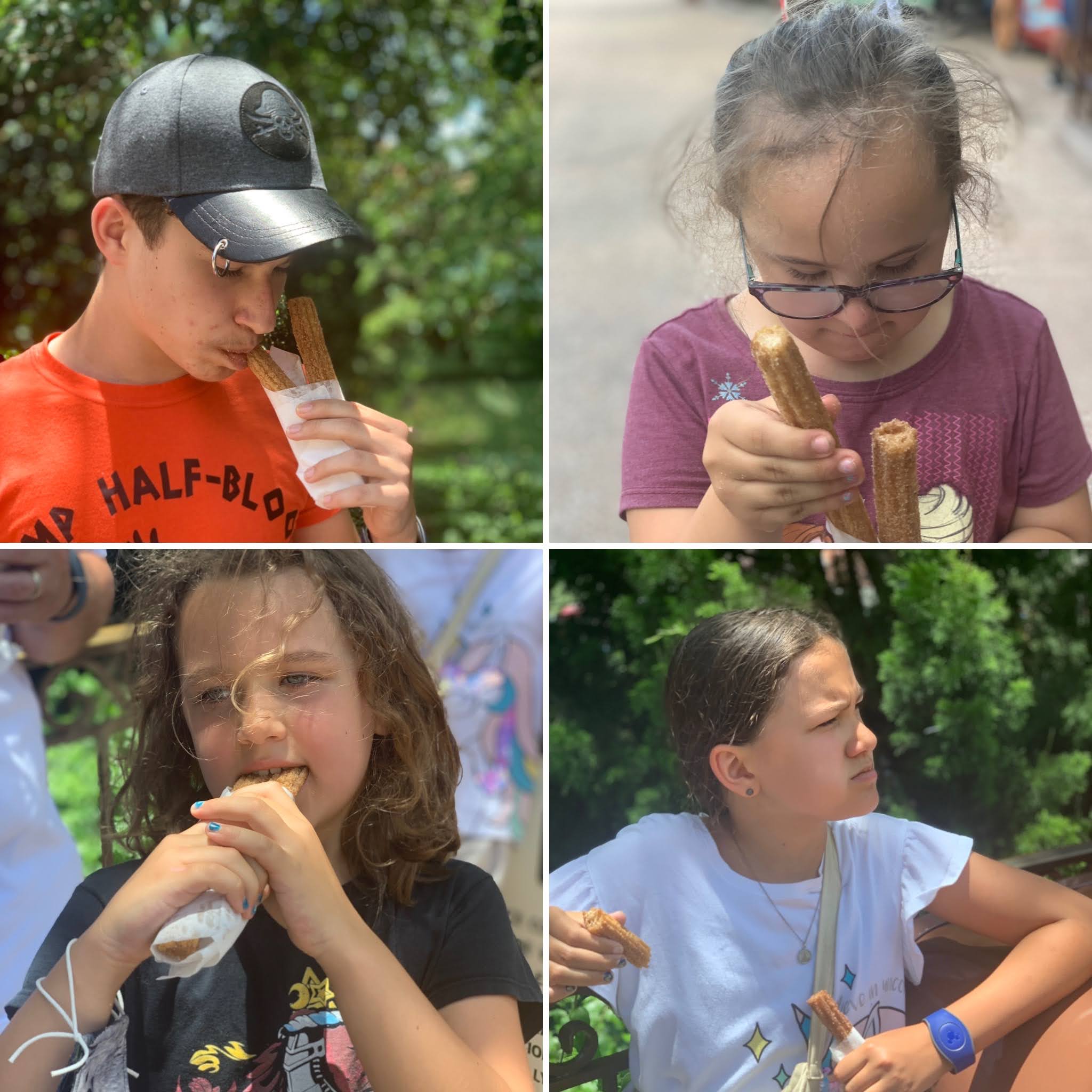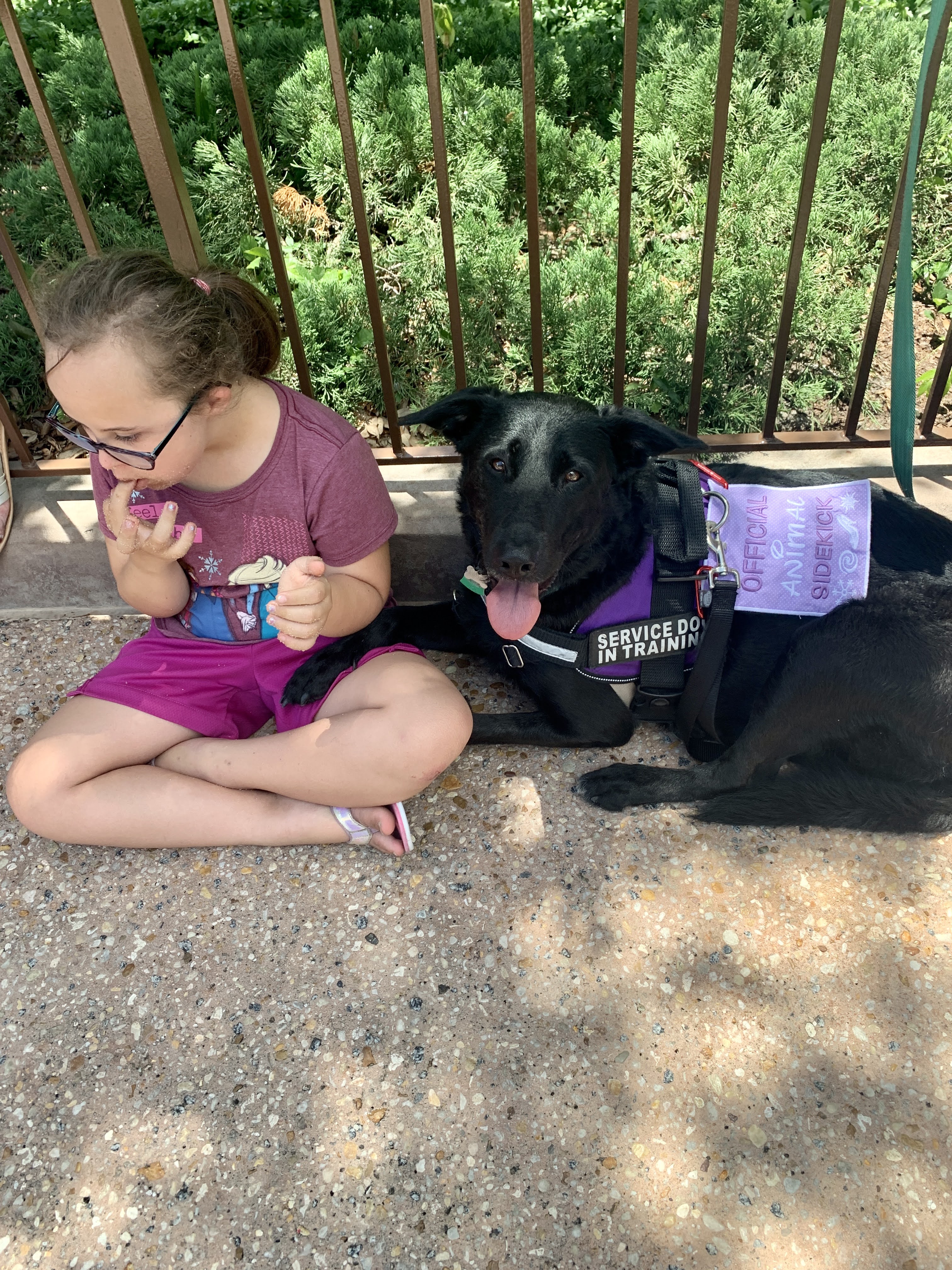 Lunch was Mexican and delicious. Then there were a few more rides before we started to head back to the hotel. On our way out, it was time. Time for The Churro Challenge! Ok it's probably not a real thing but for me it is. You have to eat a whole Disney churro without licking your lips. If you are successful, your reward is licking your lips at the end…totally worth it. Tatanka was here through all of it, braving rides and kennels and hot side walks, and loving her people like a boss.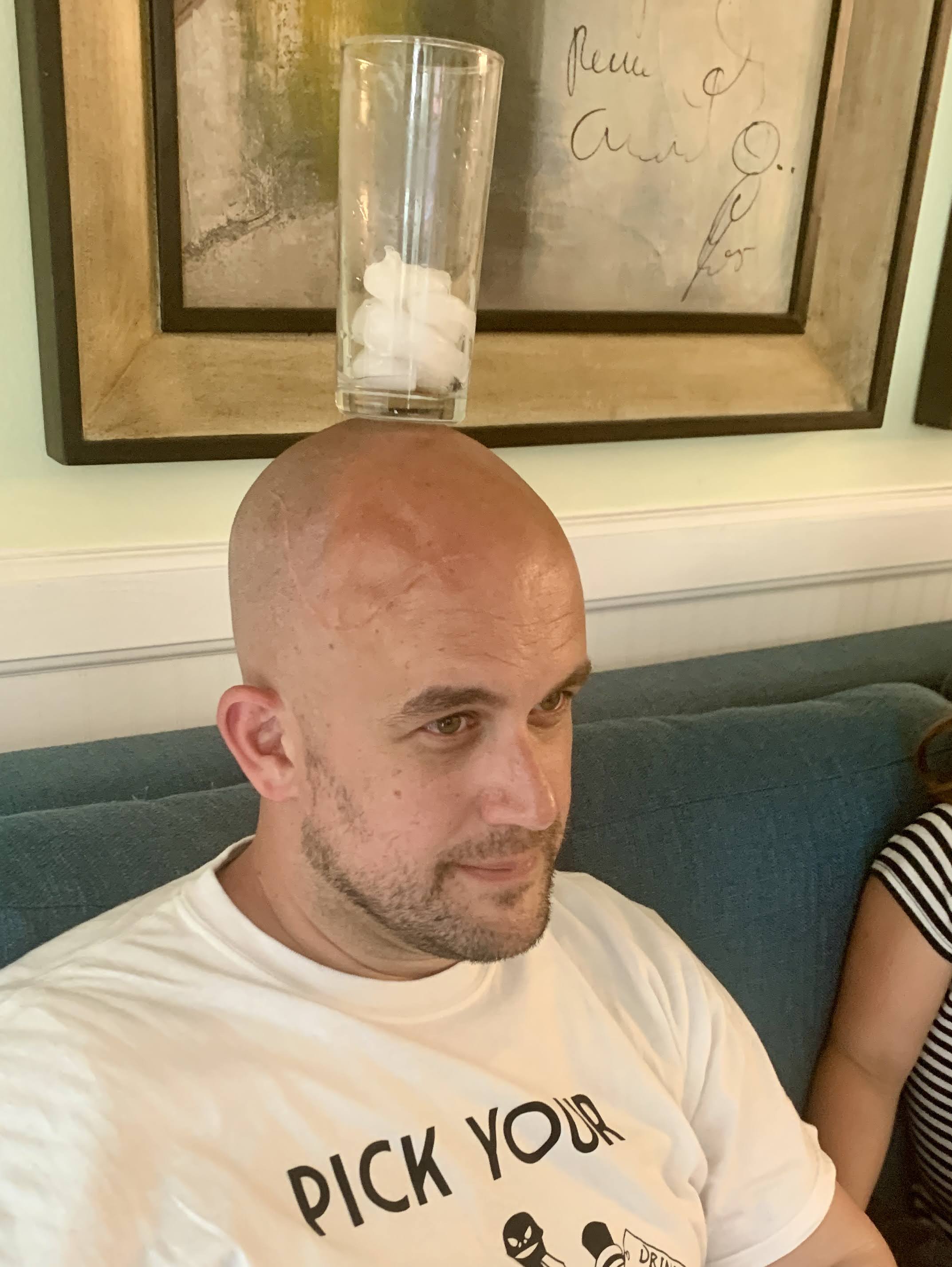 Afternoon break. Enough said.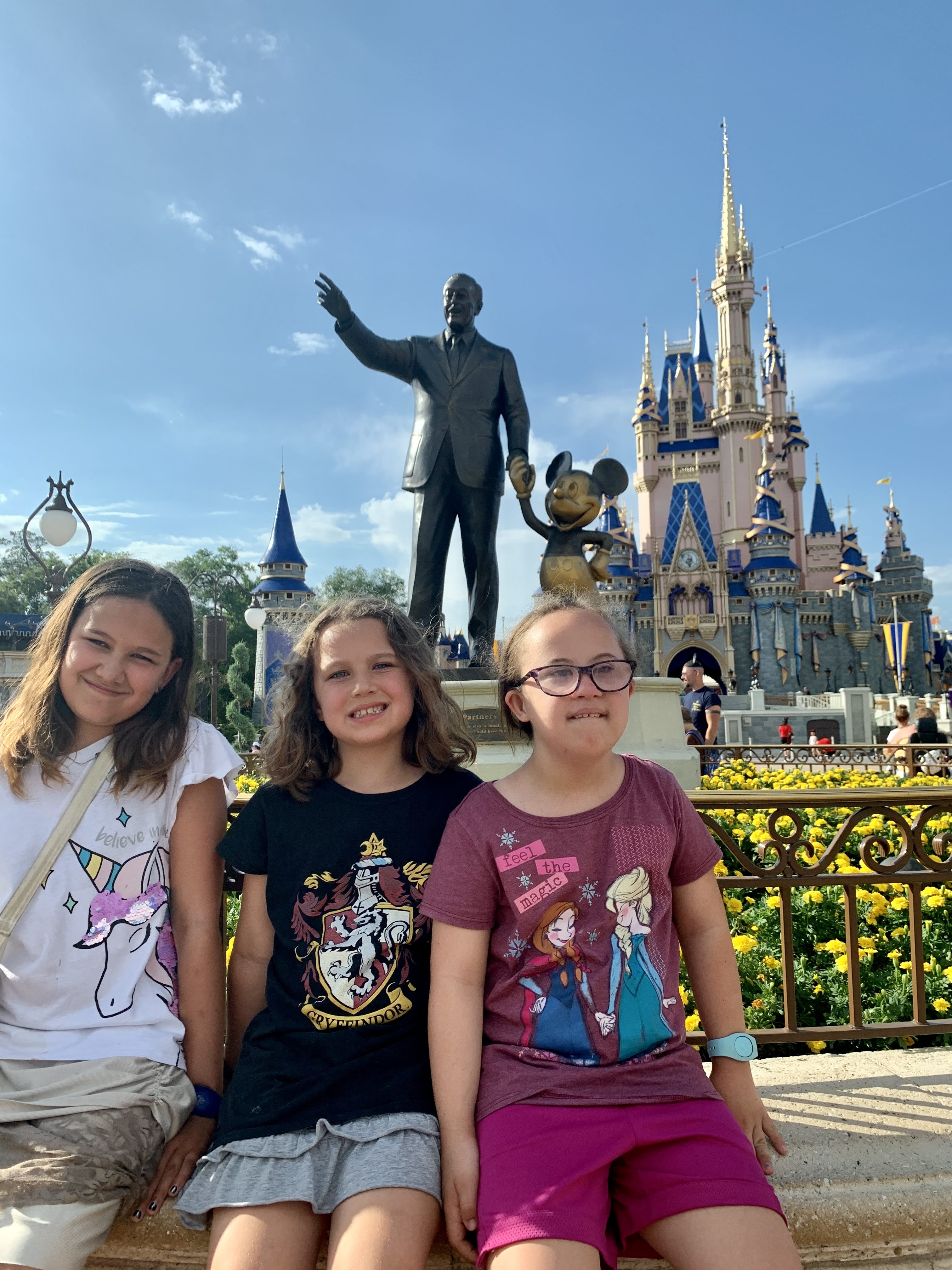 Ok here's the fun story I promised I'd tell you about the friends we ran into. So a million years ago Neil and Paul served in a similar church office when we were living in Vegas. They started talking and Paul invited Neil to work on a side project he had going with his brother. Fast forward eight years and that side project has grown into a fast-moving medical start up that is now Neil's full time job. Paul still lives in Vegas and they stay in touch pretty closely through work. But being men they don't really talk about non-work stuff….you know like: Oh, hey where are you guys going on your vacation? or Oh you and your new wife are going on a be-lated honeymoon? Cool! Where? Yeah. No. Nothing like that. So when we came back in the late afternoon, we heard someone call Neil's name and there was Paul and his wife, Lynsey! (I forgive her the weird spelling). As we were chatting the next day at DHS in line for the Millennium Falcon ride, she and I realized that she was one of my Young Women's leaders when I was in highschool. Small world times infinity (because that's on top of the fact that I knew Paul's little brother in highschool and other fun stuff like that). We had fun catching up a bit and it makes me grateful again for the awesome guys Neil works with now…such an upgrade from his old office life. We parted at "The Partners" statue with plans to maybe meet up at Hollywood Studios the next day.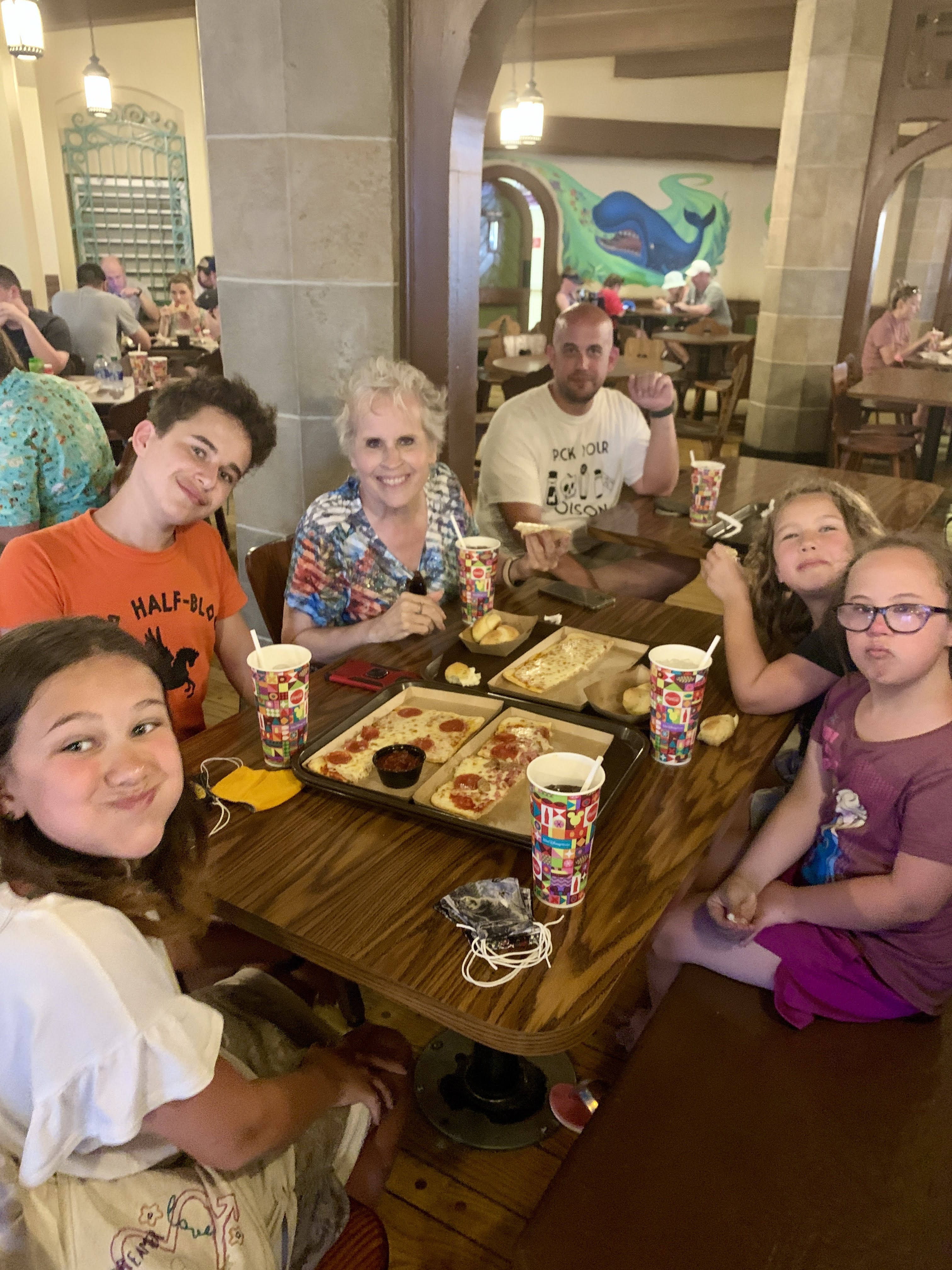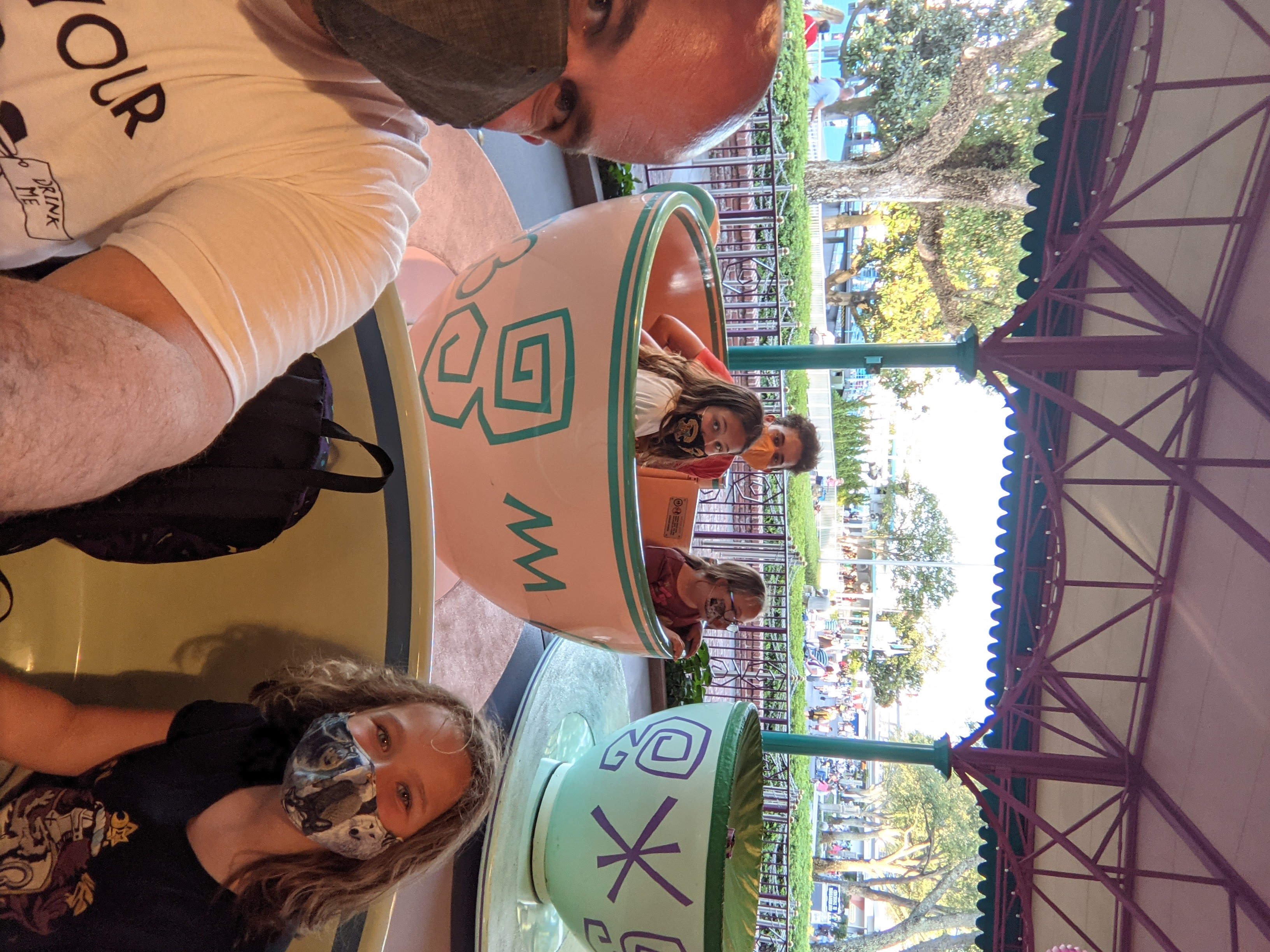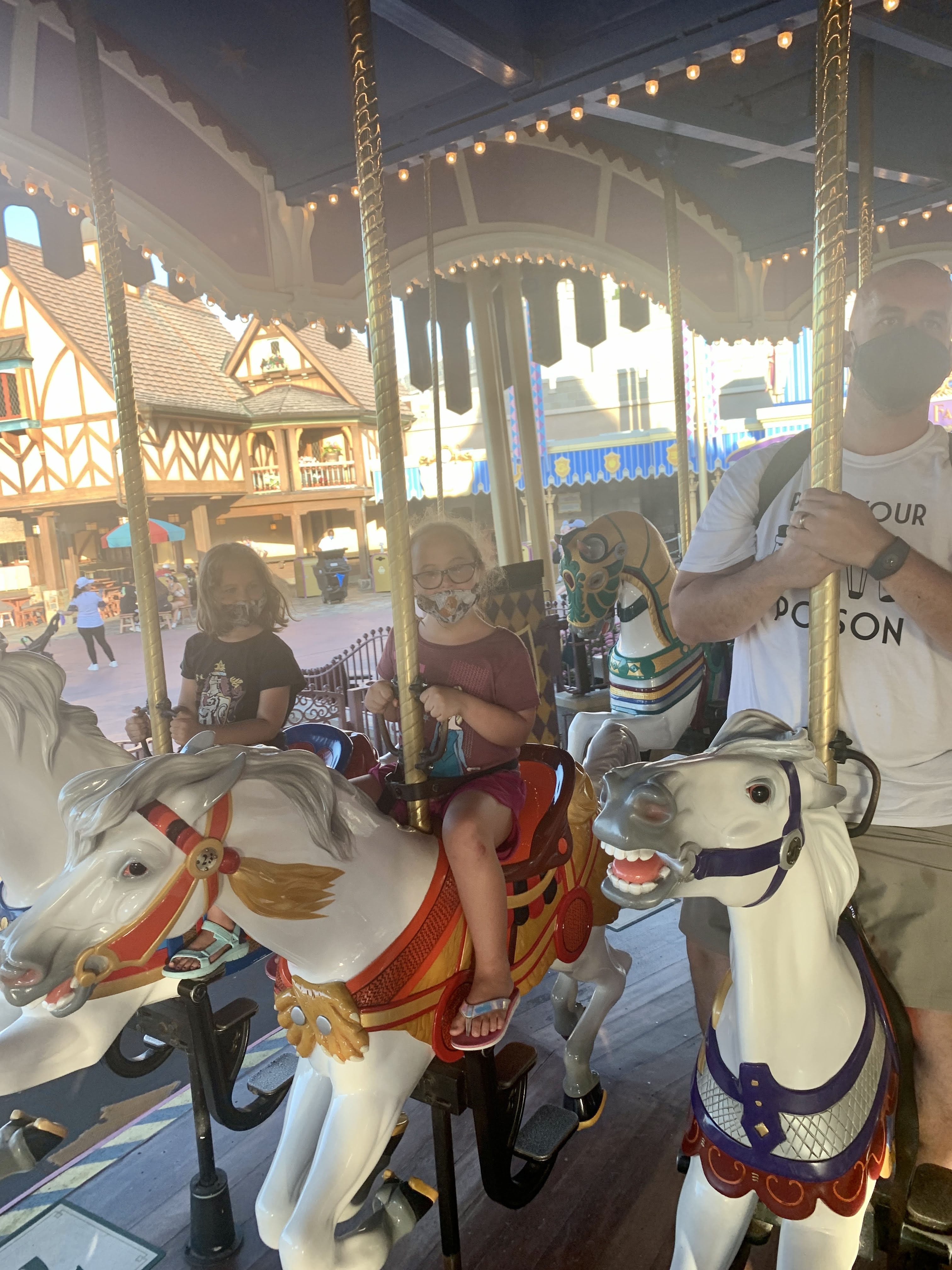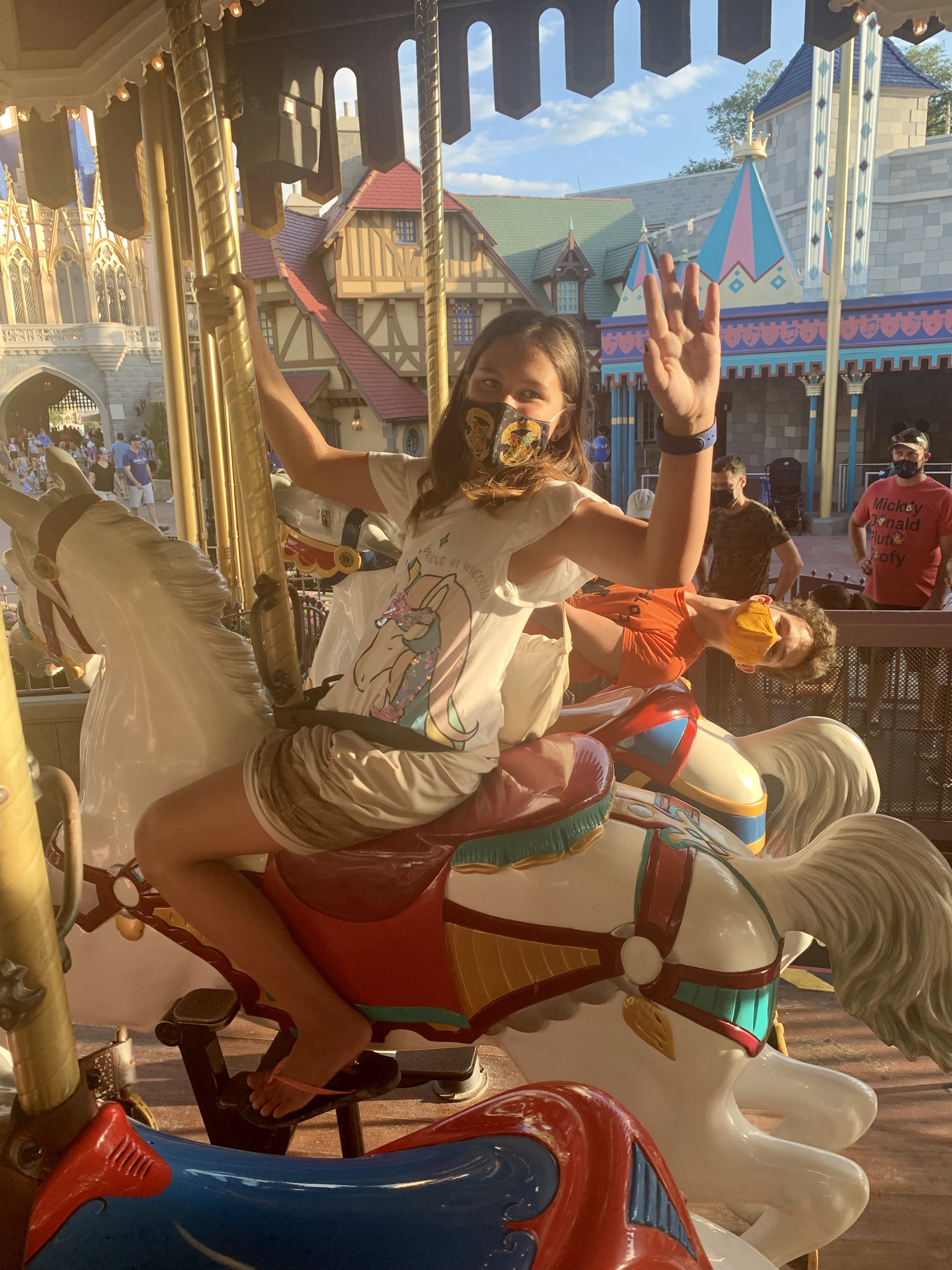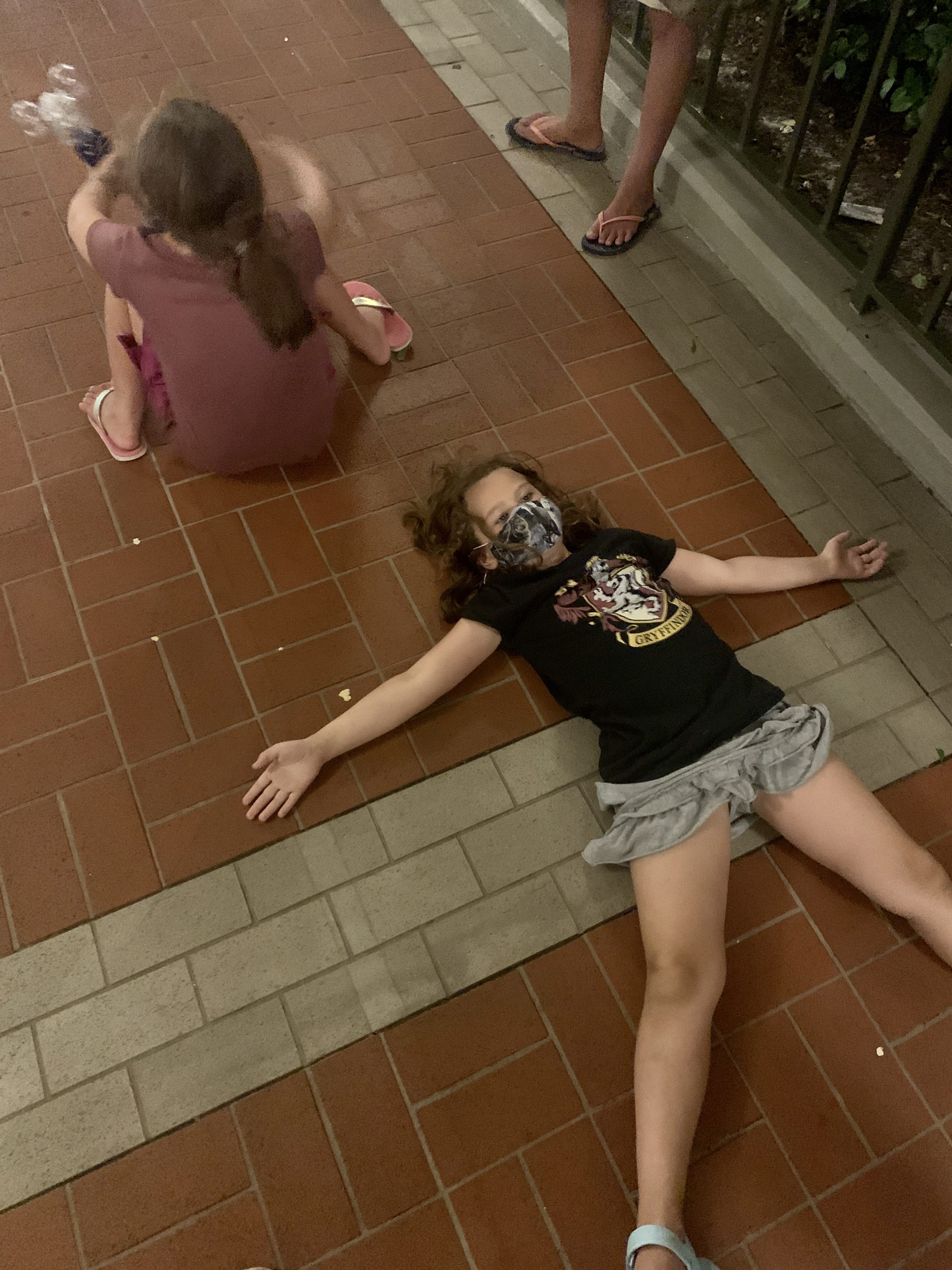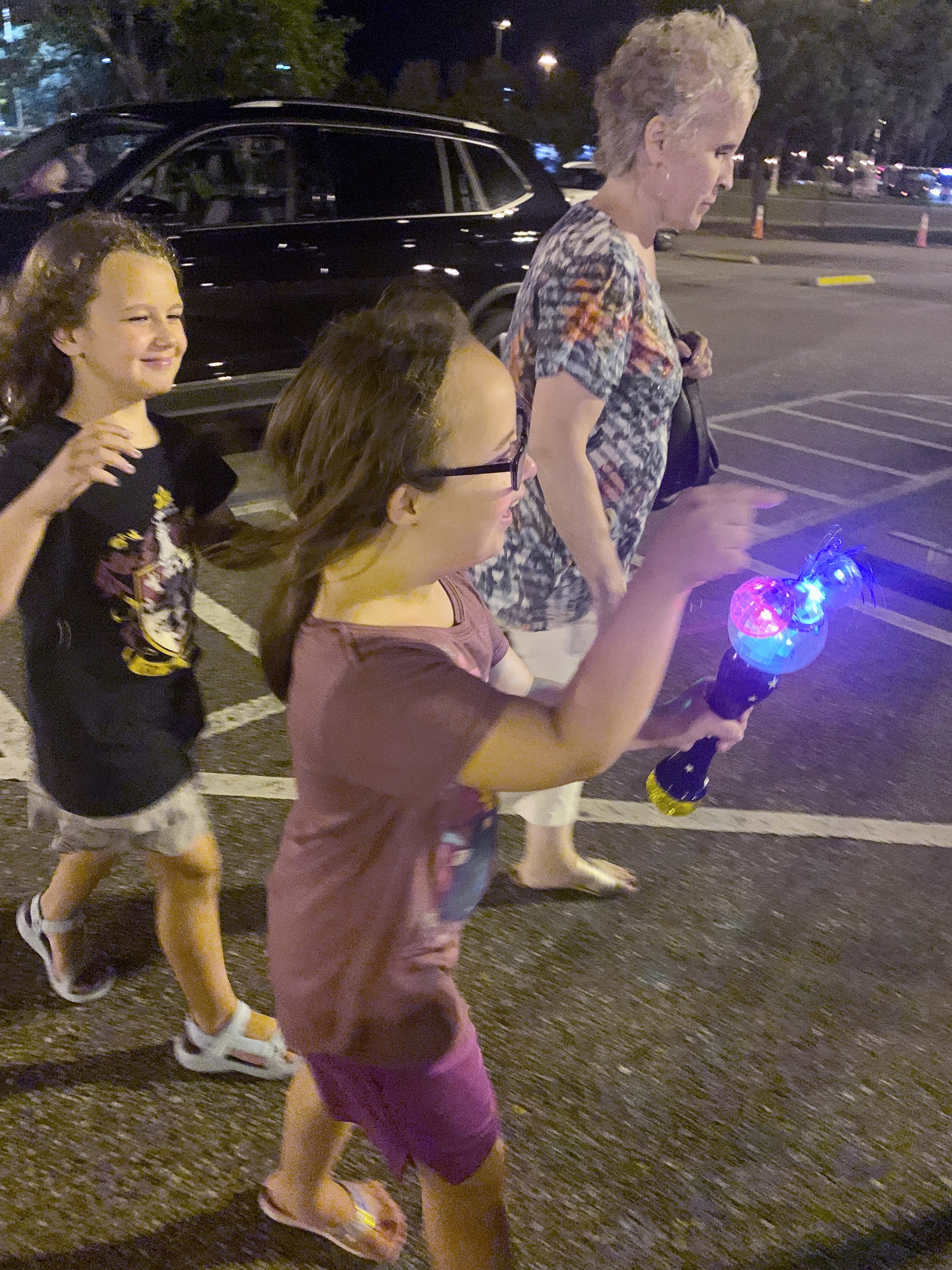 Pizza dinner and more rides. The roller coaster crew squeezed into line on the Snow White Mine Cart ride right as the park was closing so Corra, Mom and I hung out in the Winnie the Pooh gift shop and enjoyed the transition to the park at night. It's a whole different world after dark with the lights on everywhere. Corra just couldn't anymore as we waited for the monorail and Layna's favorite souvenir helped her find the strength to make it to the van. Her light-up bubble wand lit the way for us and she, as our torch bearer, led us home.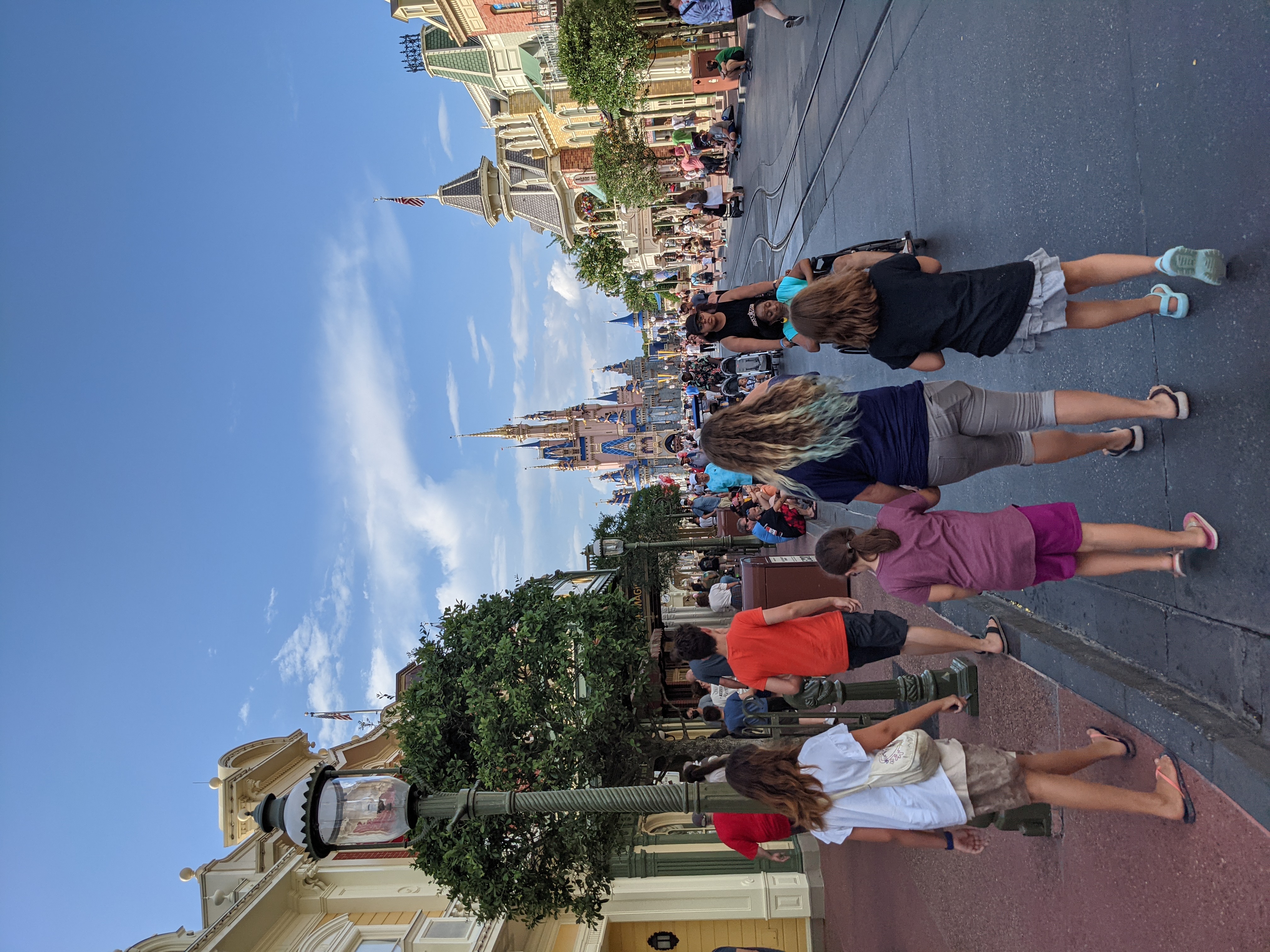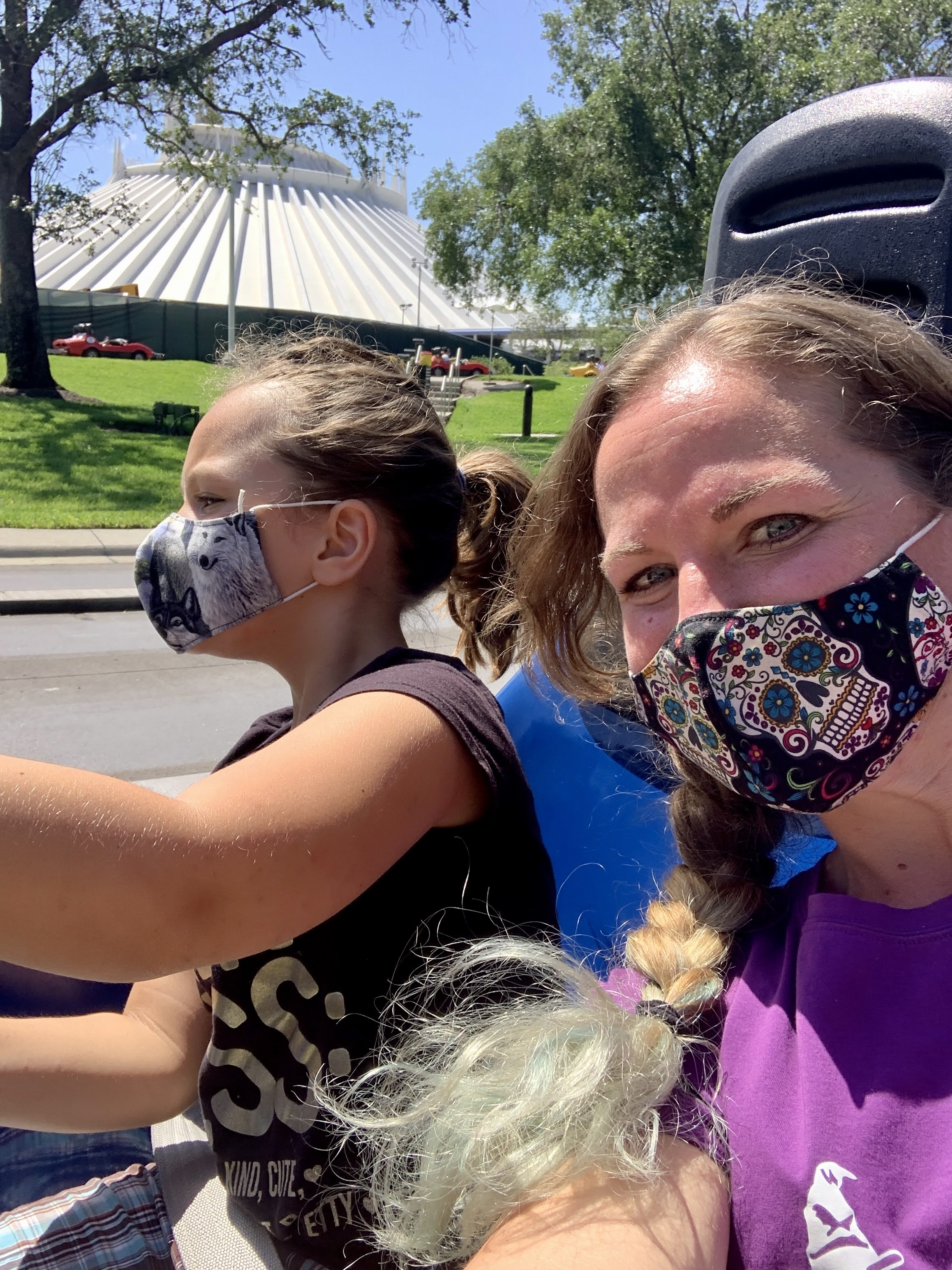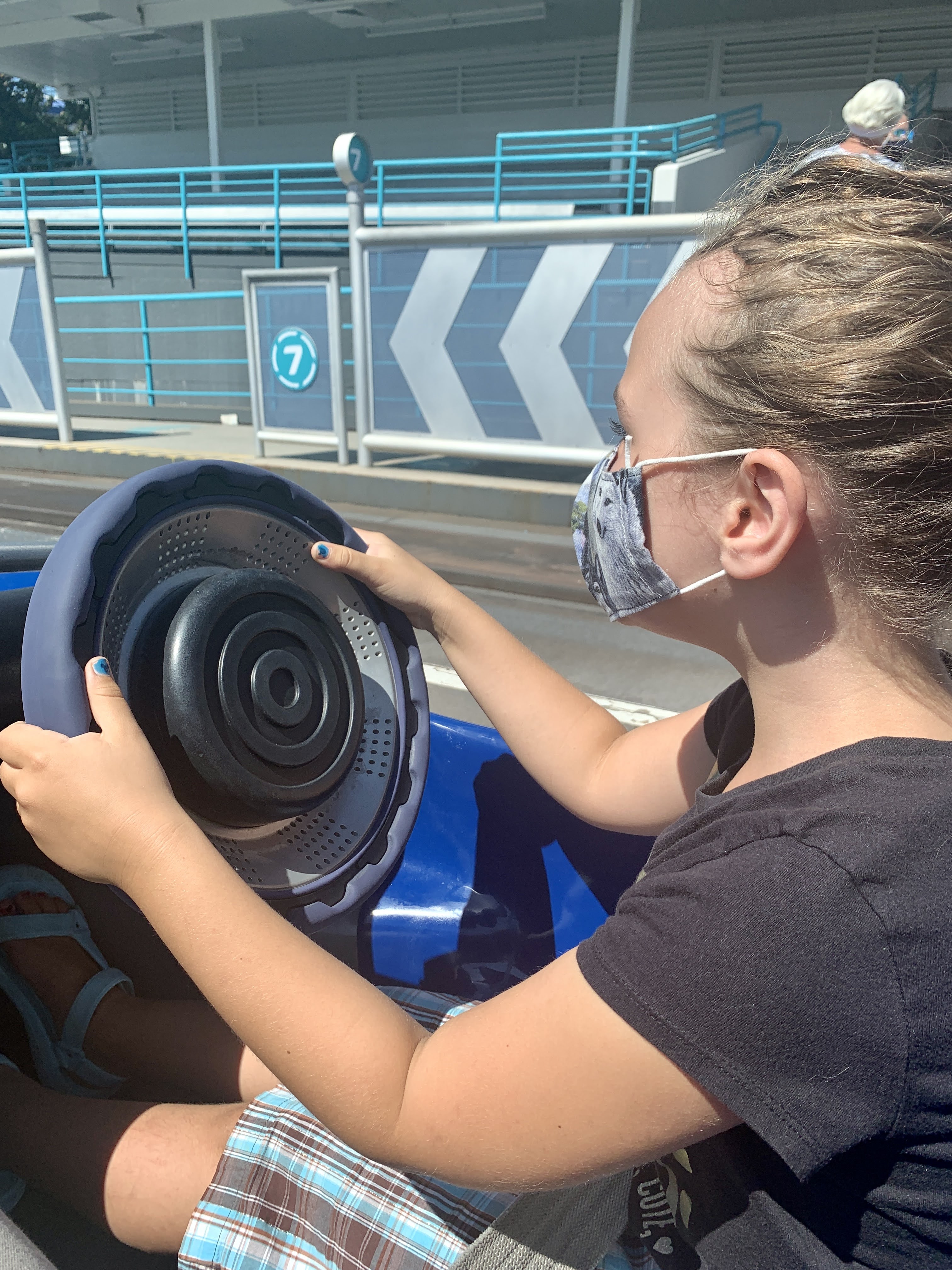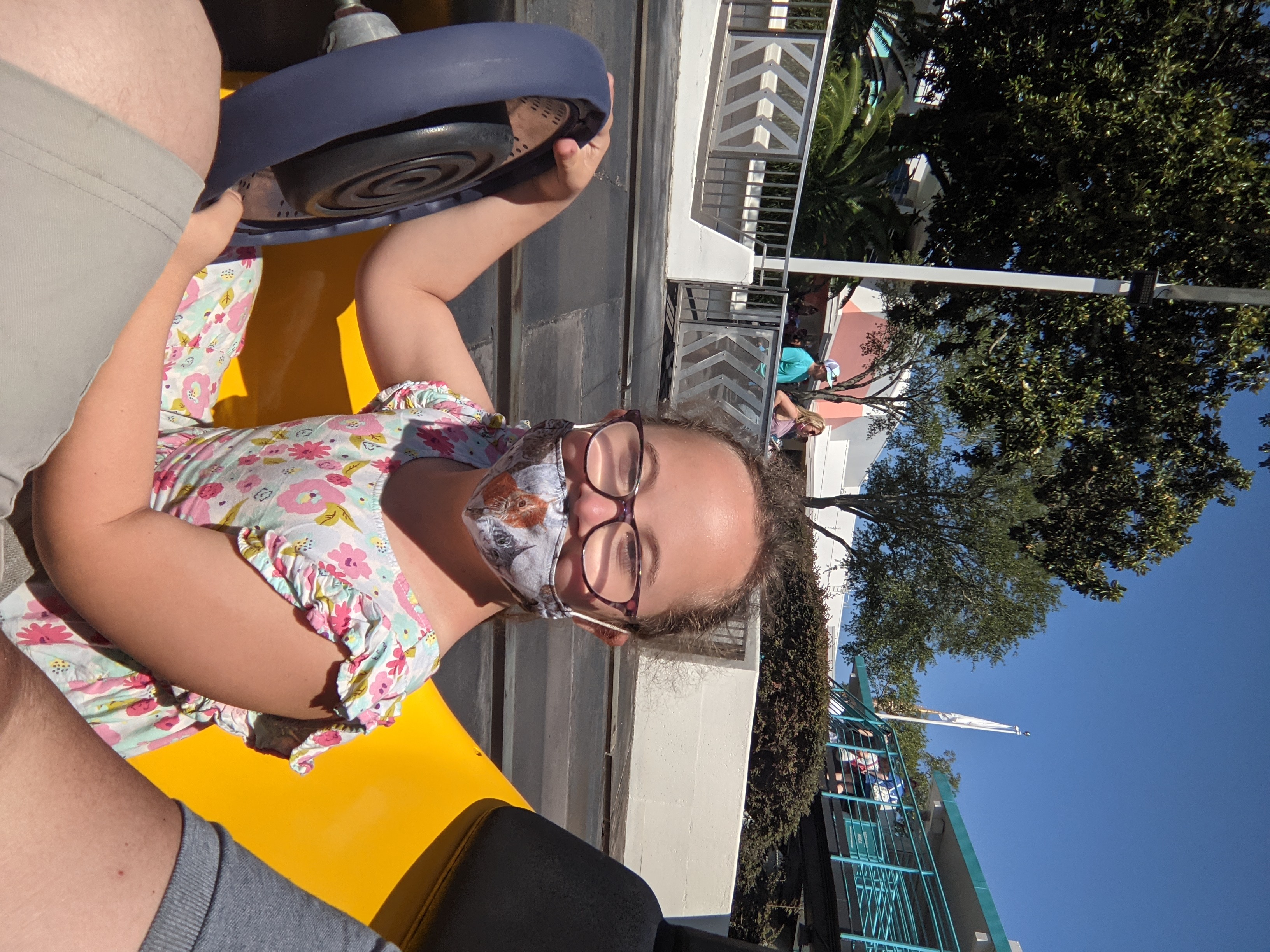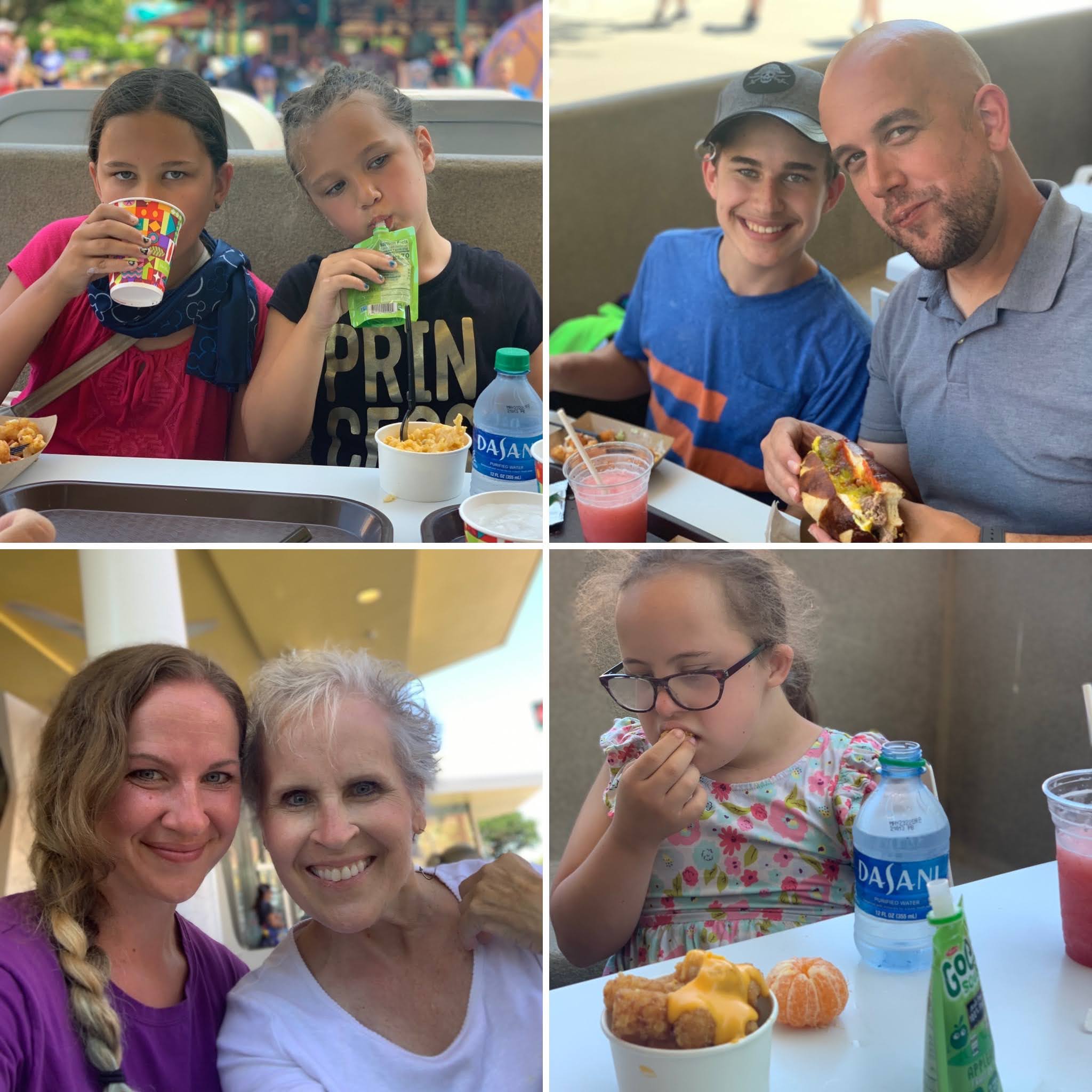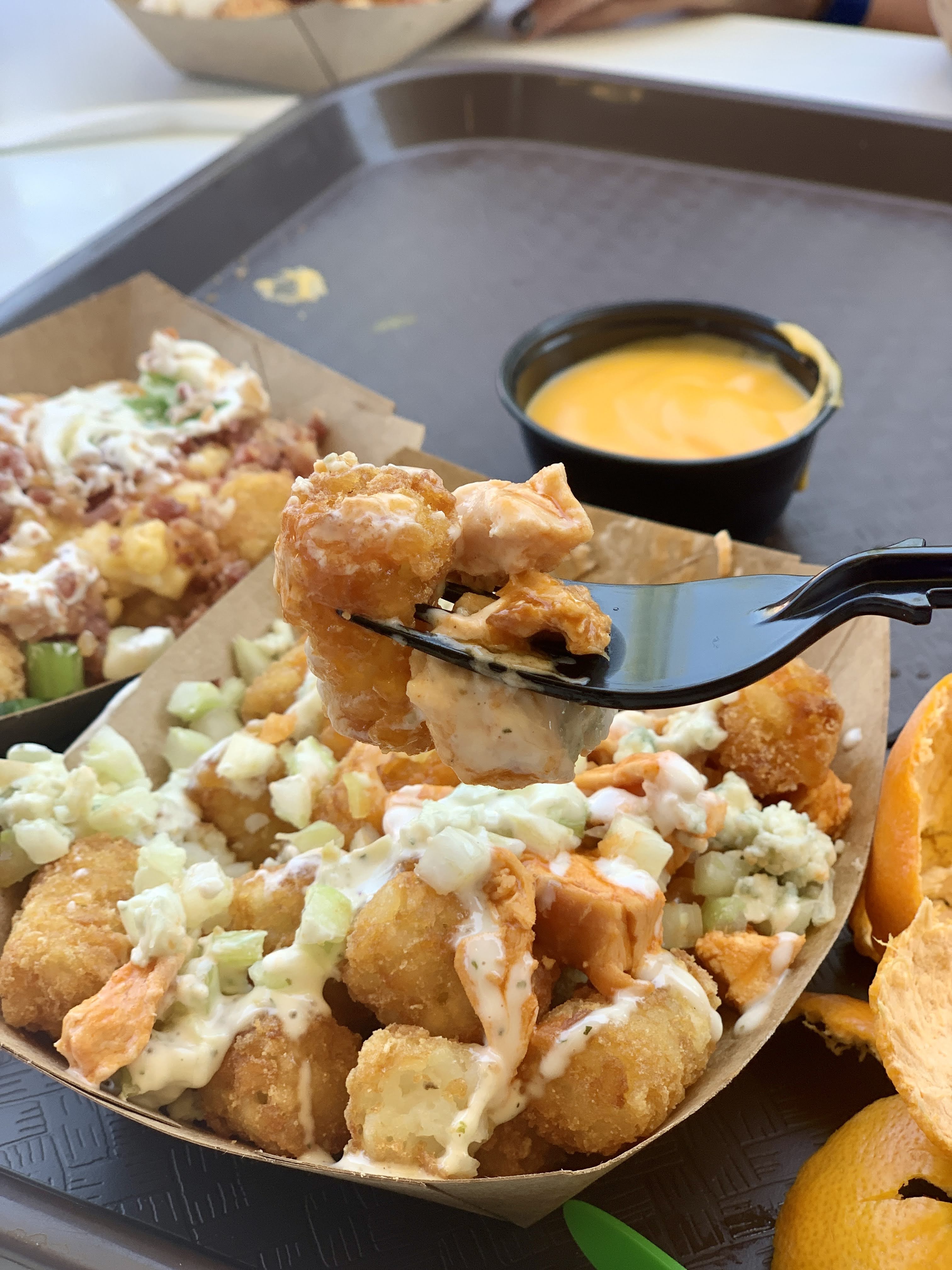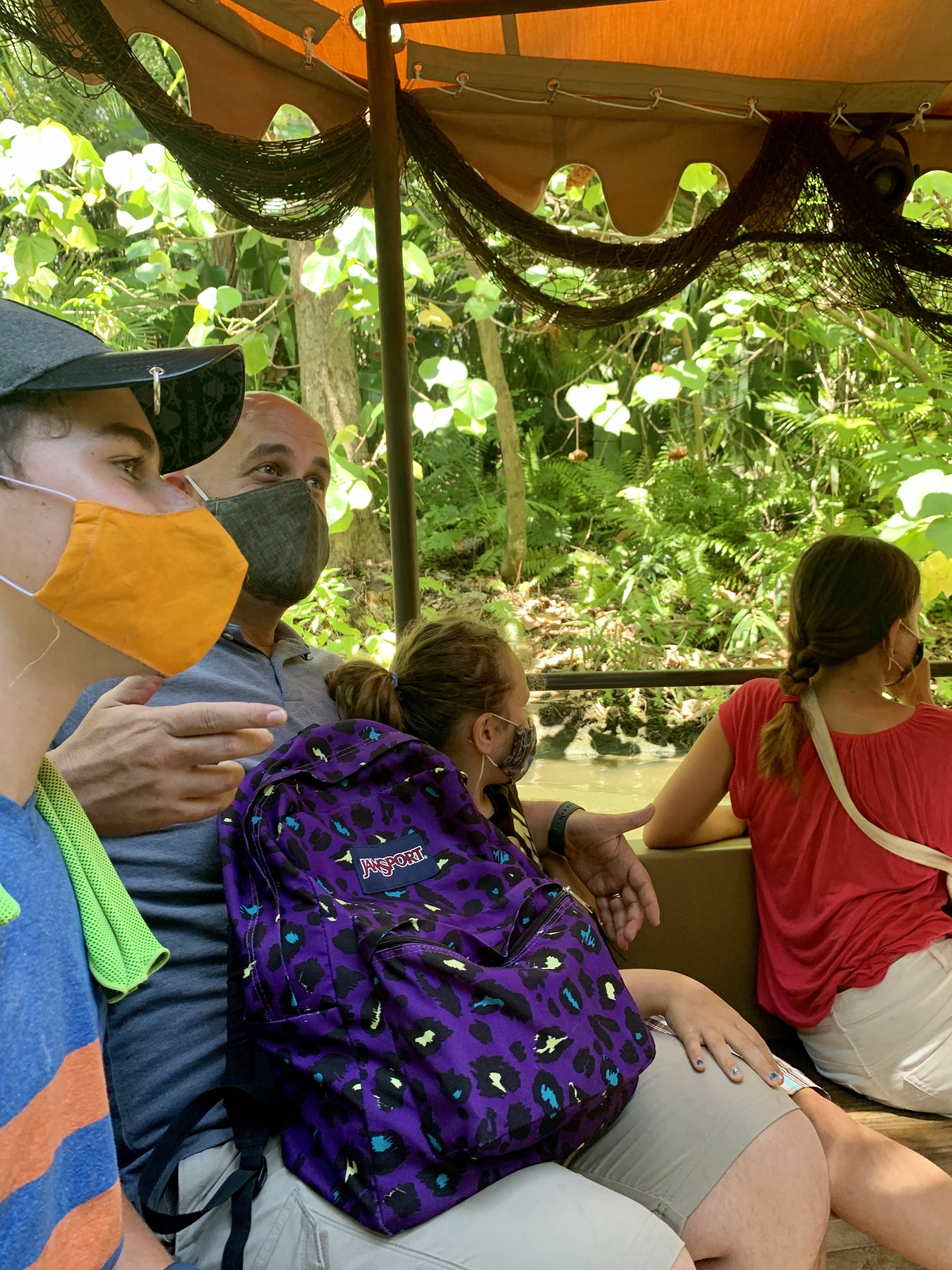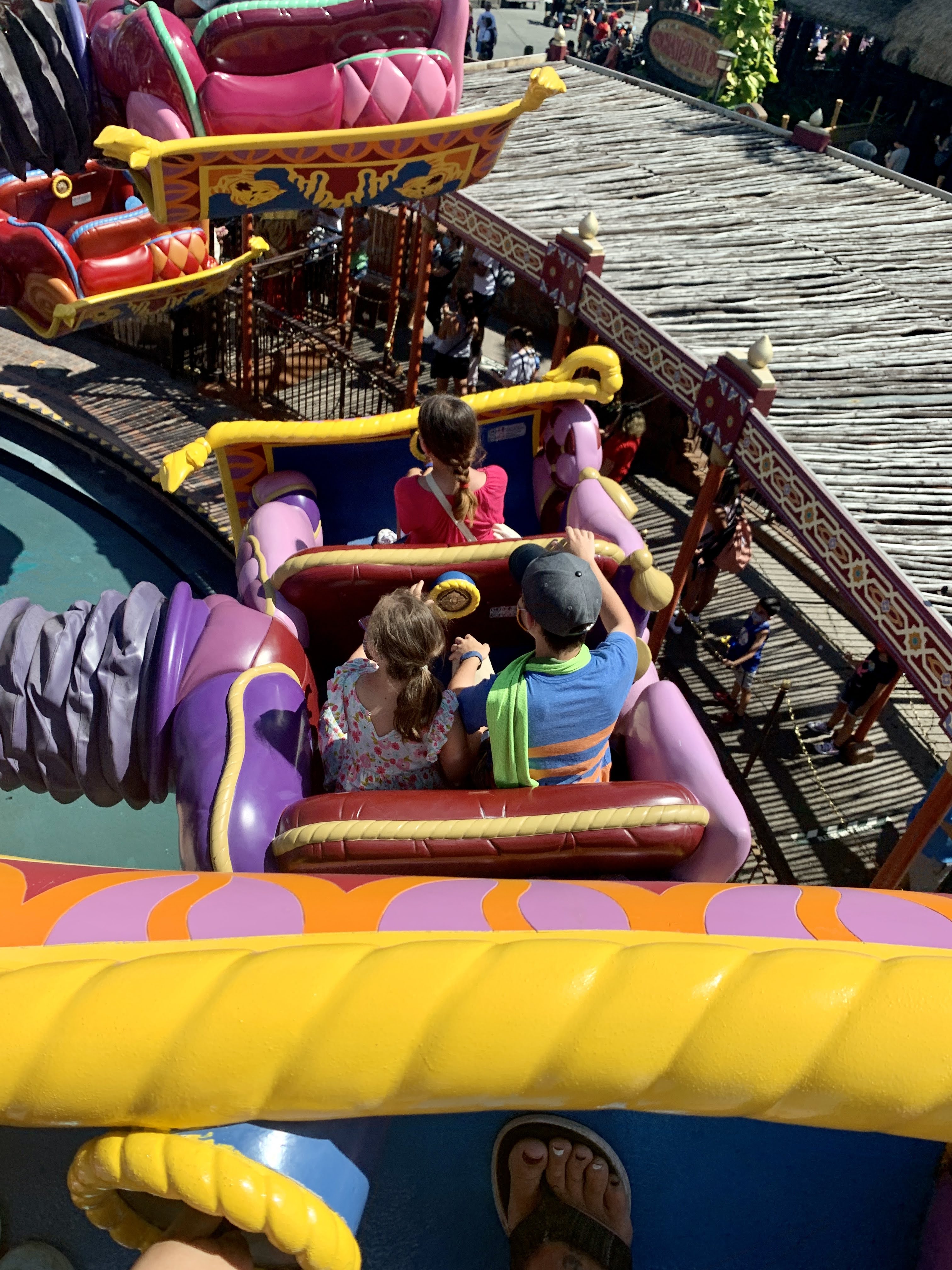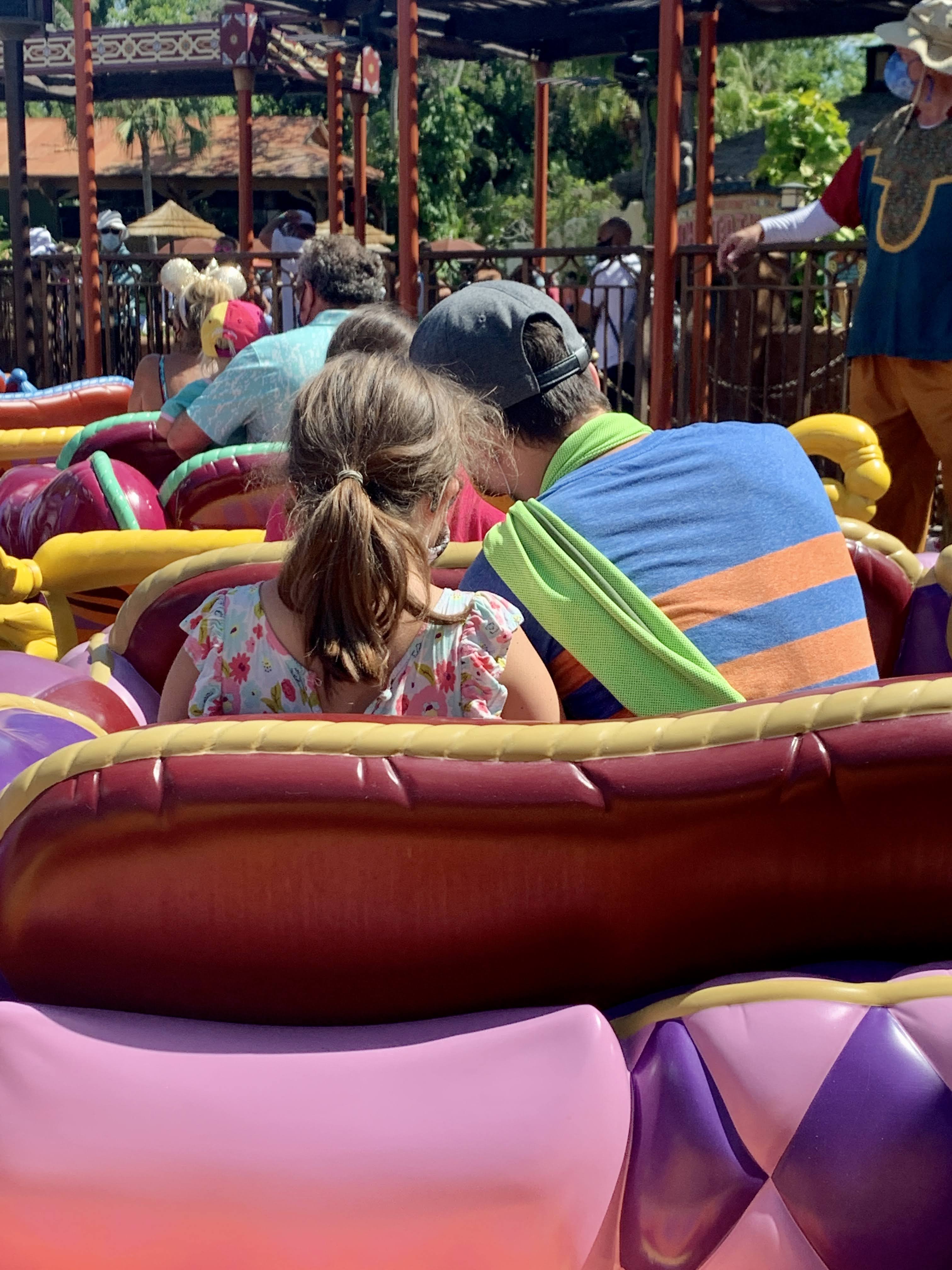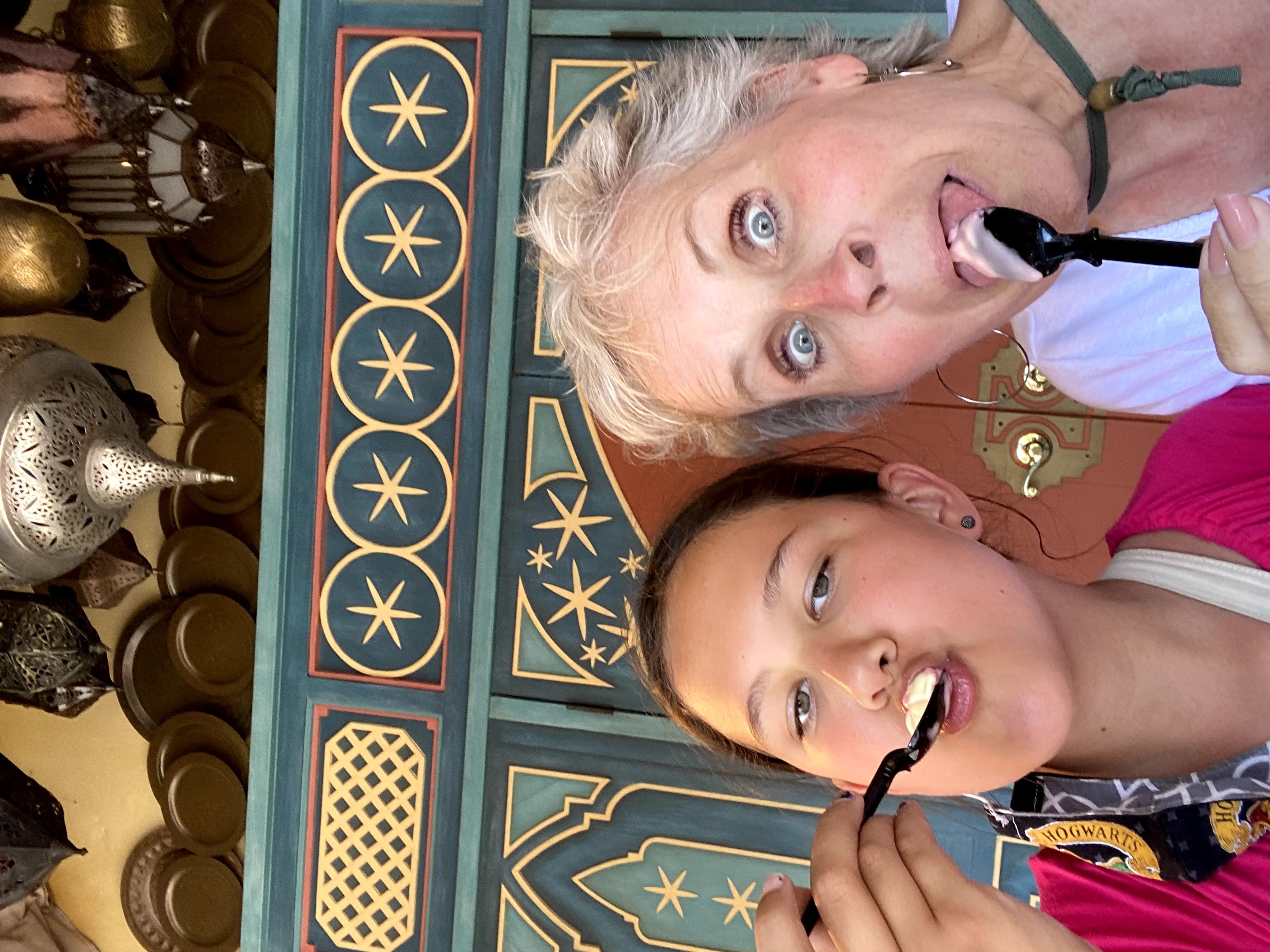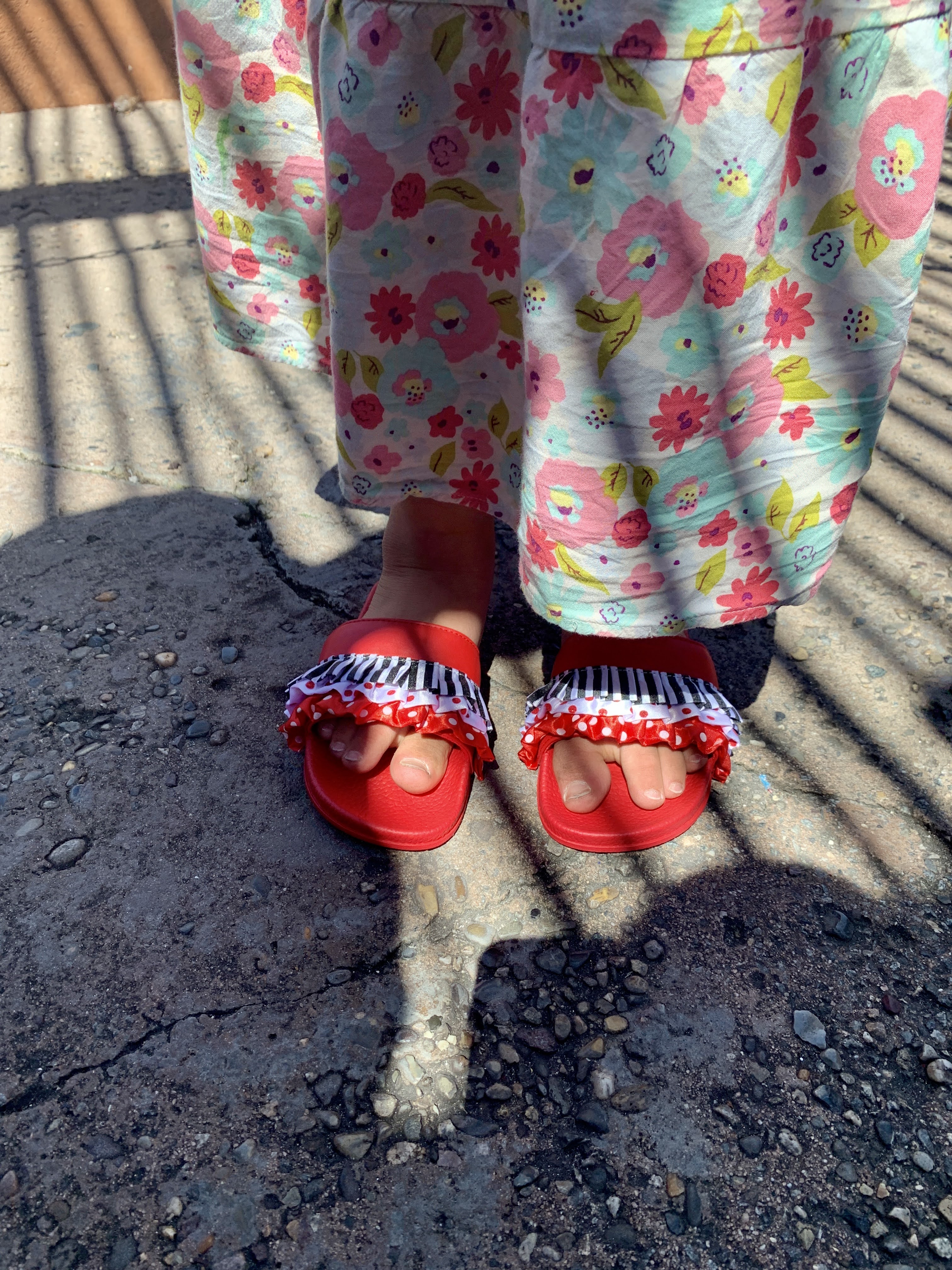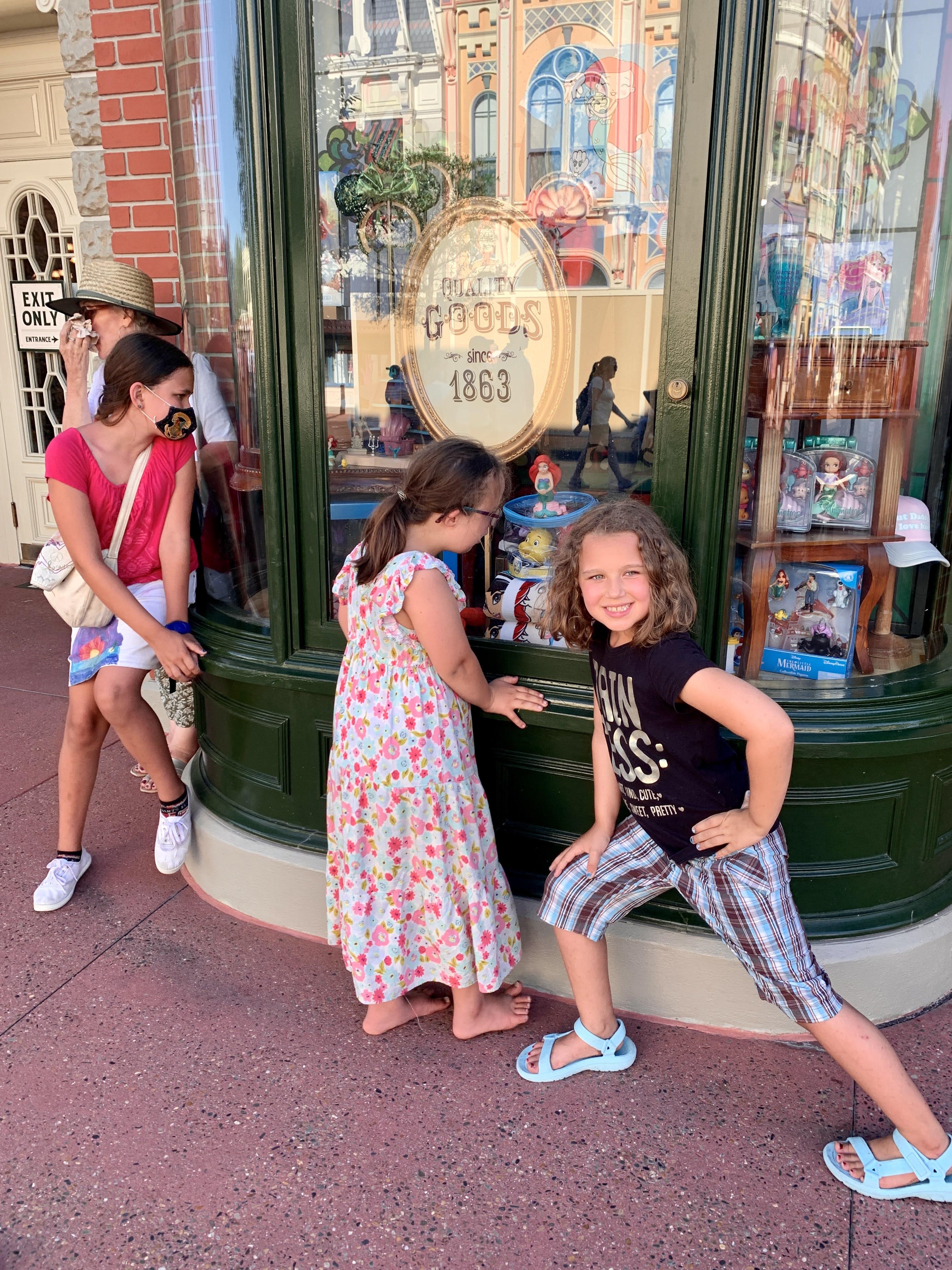 Day 2. Leisurely arrival then headed to Tomorrow Land to do those rides. Space Mountain closed right when we had almost made it into the building but that meant we could jump on another ride and see the inside of Space Mountain with the lights on, which was very cool. Then driving the race cars and an Epic Tater Tot Feast! Seriously, buffalo chicken on tots? fuggettaboutit. Since we arrived at Magic Kingdom and Corra learned that Jungle Cruise existed…it was her must-do ride, hands down. Well, so we were on our way to go on it when we realized mom had lost her phone. So I went on a jog to the bathrooms and then to City Hall while they went to wait in line. Luckily, Disney Parks are the best place in the world to lose your phone and they had it safe and sound for her. The terrible skipper jokes did not disappoint and all loved the cruise. Unfortunately, Layna's flip flop snapped when they were in line. Everyone went to get pineapple refreshment and Layna and I went to talk to a cast member about finding out where we could buy some shoes. Instead of just telling us which gift shop to go to, she pulled out a special note pad and filled out a coupon for a free pair of any shoes we wanted…on the house. I know cast members are trained and given leeway to take care of guests, but this was above and beyond. It wasn't their fault that her shoe broke but they knew it would make my life better if she had shoes. It's brilliant on Disney's part. Those $30 shoes are a drop in their bucket, but it changed my whole afternoon for the better. Disney Magic is a real thing. So after another jog to Main Street, we finished up our last day and got ready to finish up. We went back for Space Mountain and Garyn lost his hat. He and Neil went back to the Pirates gift shop to replace it and we meandered along Main Street to wait for them to catch up.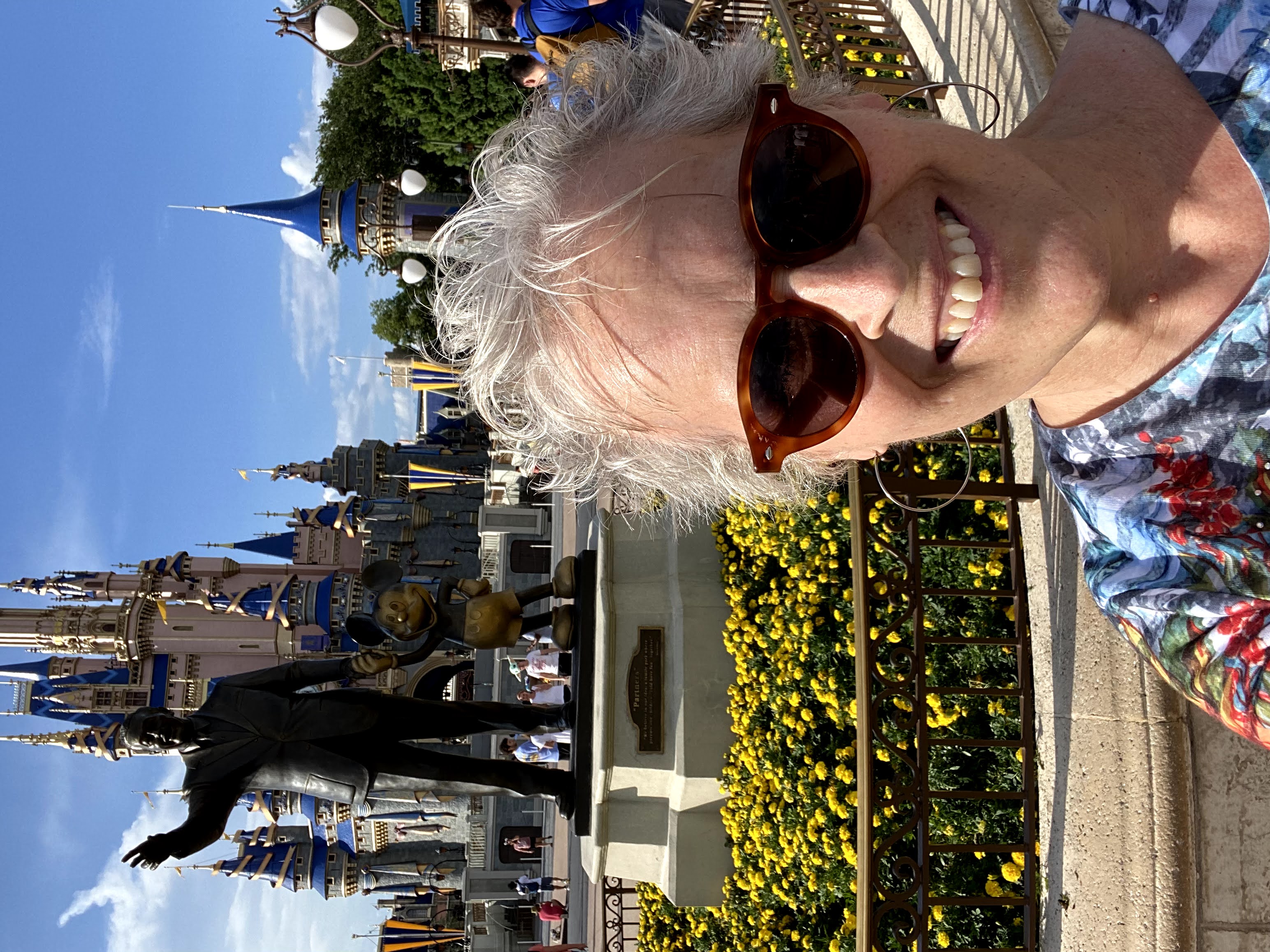 I haven't mentioned my mom specifically much over these three posts, because I was kind of saving it for the end. I wish I could adequately convey how amazing it was to hang out with her for a week and for each of us to have so much one on one time with her. The weeks leading up to our trip were kind of nerve wracking with a procedure she had and in the aftermath we were worried she might have to miss the trip. She didn't. She came and we filed away some beautiful memories that couldn't have come any other way. I'm grateful for her and our memories every day. I love my mom. I love chatting and gossiping and laughing with my mom. I try not to think of all the future events she is going to miss and how many blog posts I'll be writing that won't have her in them. For now, it's enough that we had this week. And I can't think of anything I would have changed or added. It was perfect.