New Years 2023
---
2023-01-07
Today I blowtorched my herb garden. I also made a start on one of the bigger beds with said blow torch. I ripped up weeds and reminded myself that, yes in fact there is some order and potential under all the overgrown mess. What an apt metaphor for my life right now. You may have noticed that New Years was last weekend and I am writing this post now. Charging forward into the new year was not in the cards for me this time. More I stumbled around, blindsided by it actually happening. Funny how dates…planned, regular and predictable dates can still do that to you. However, slowly but surely, I'm finding my usual momentum. I'm not sure why it was so elusive this time around the sun…but it was and really it's all good. Plans are forming in my head sluggishly, but they are coming together.
I feel like I don't really have a good grip on what I'm supposed to be doing in any area of my life (mom of teens, mom of semi-littles, teacher, farmer, beekeeper etc). But as hours keep elapsing I'm sorting it out. An impromptu hive inspection on a sunny afternoon told me I still have a functioning queen and she is beautiful. My teens are happy and love talking to me and my littles have spontaneous dance parties so something is going right on those fronts. Goats are due to have babies any day, old babies are going in the freezer this month, and the rescue mission for the gardens is underway. Tulips go in on Monday. Things are picking up in a very reassuring way. Not having momentum just there at hand ready to propel me into the new year was weird. Dare I say, uncomfortable. Out of my comfort zone. It is forcing me to evaluate everything in my normal rhythm. Does it belong? Does it need to change? Do I really enjoy doing this? I'm still working on answering all of those things. In the meantime…Here is how we welcomed the new year.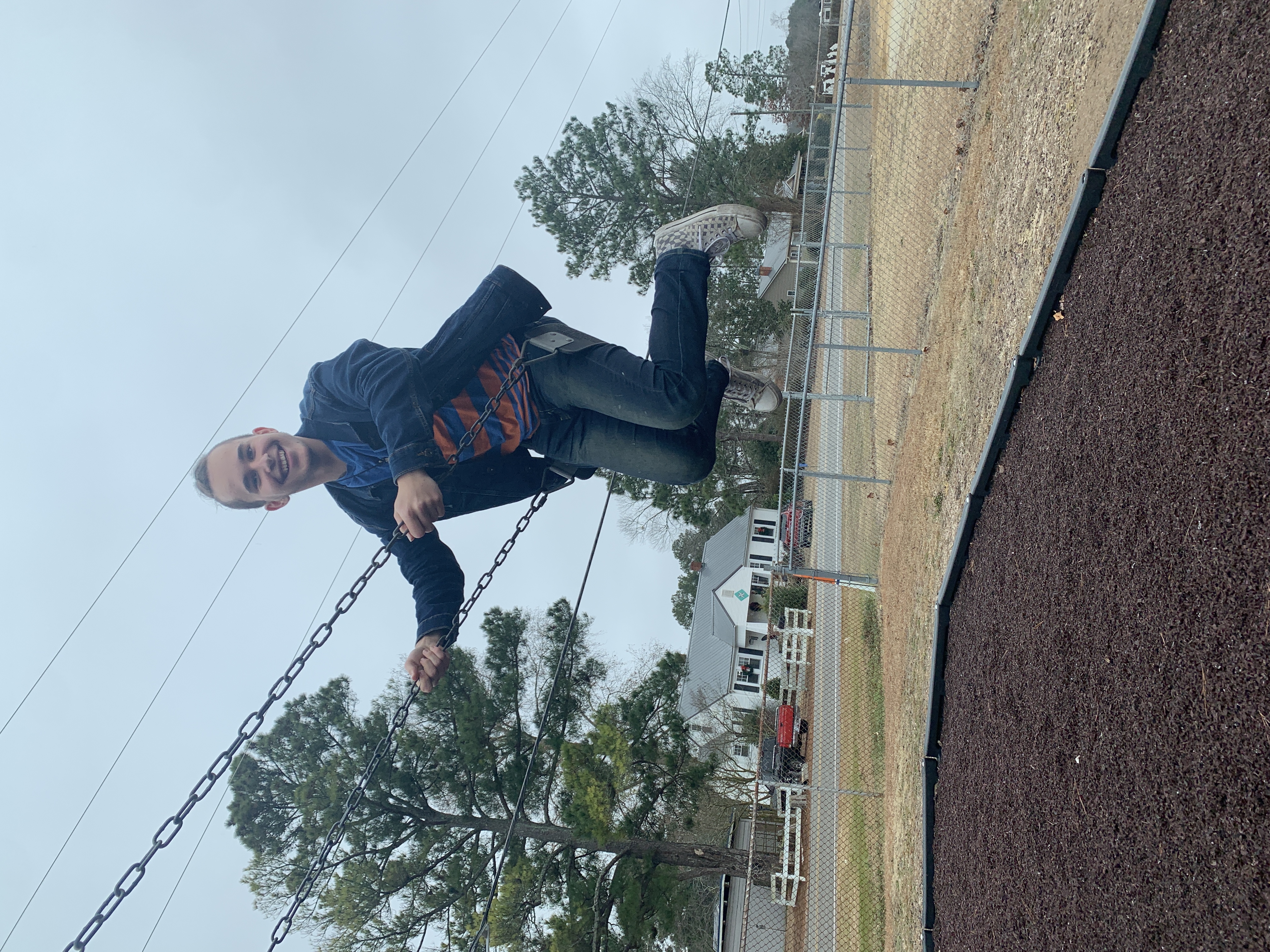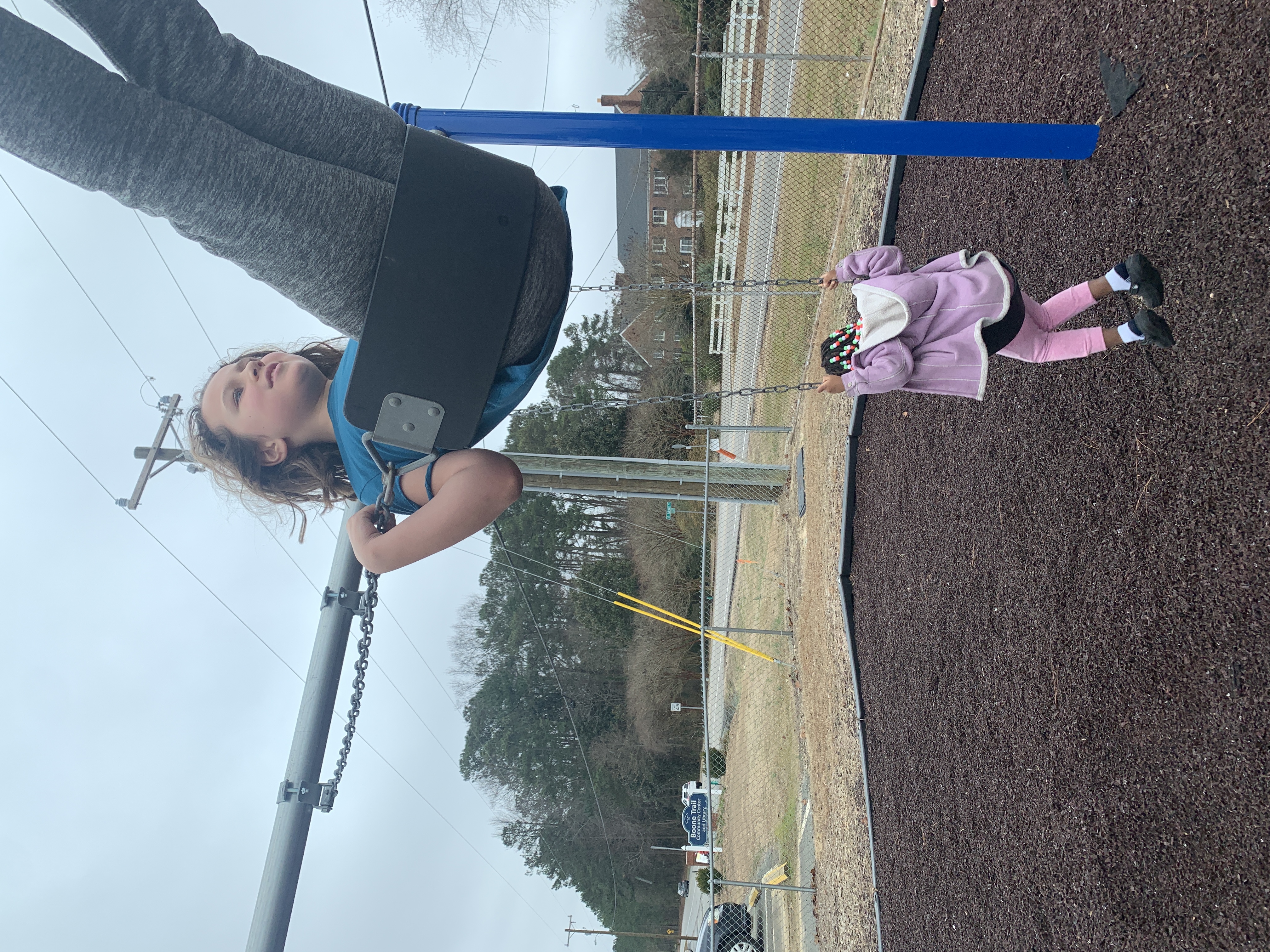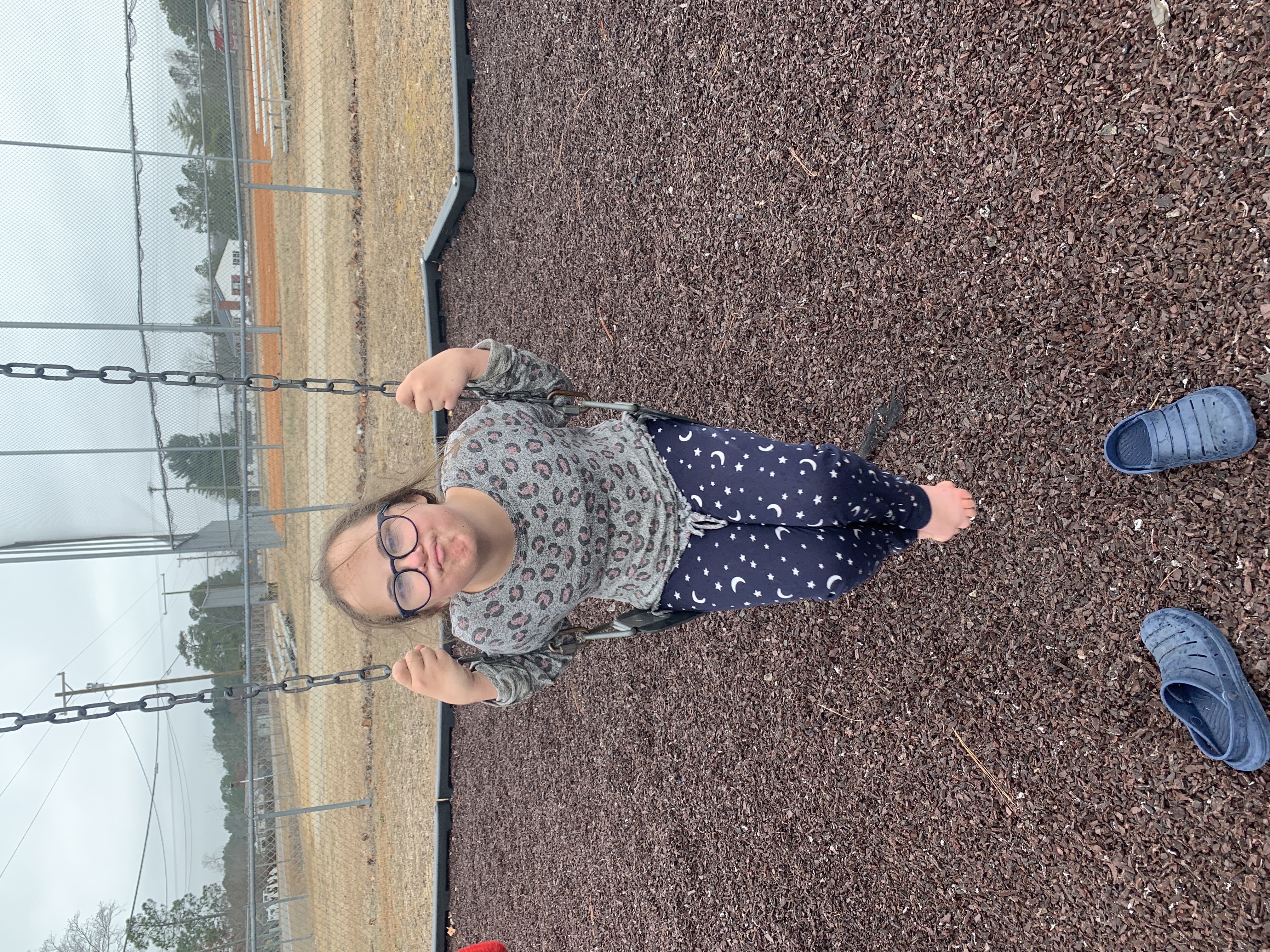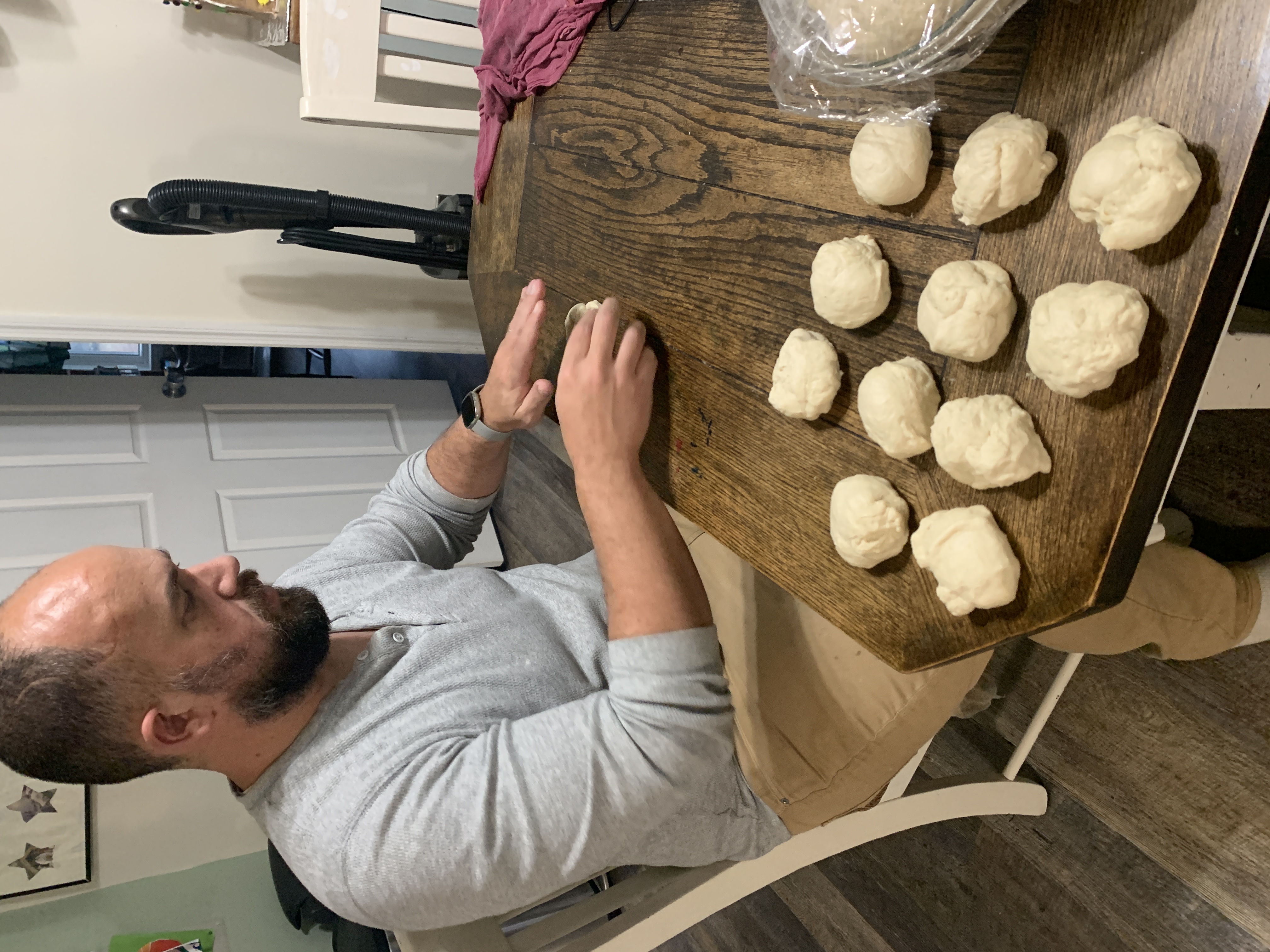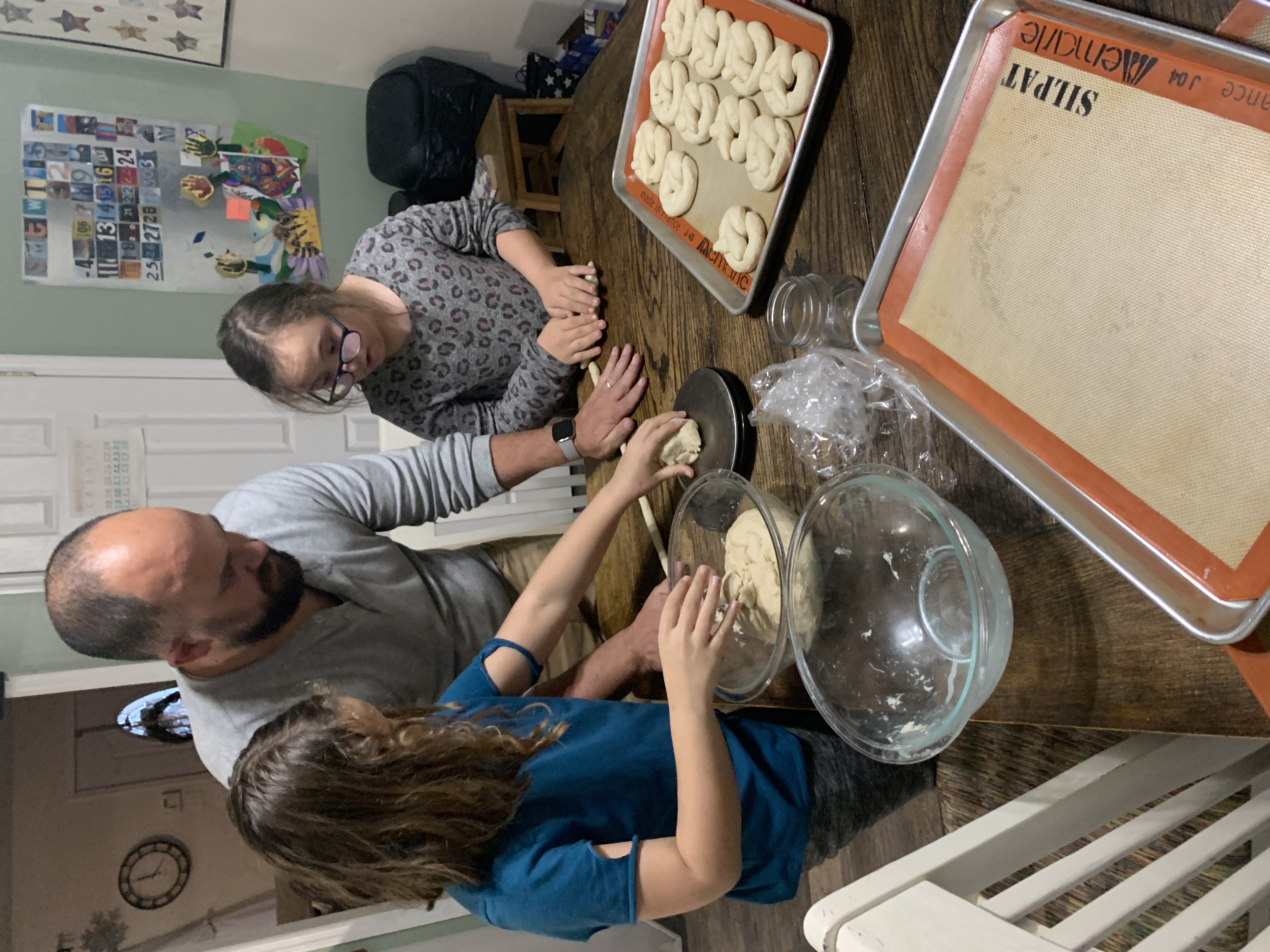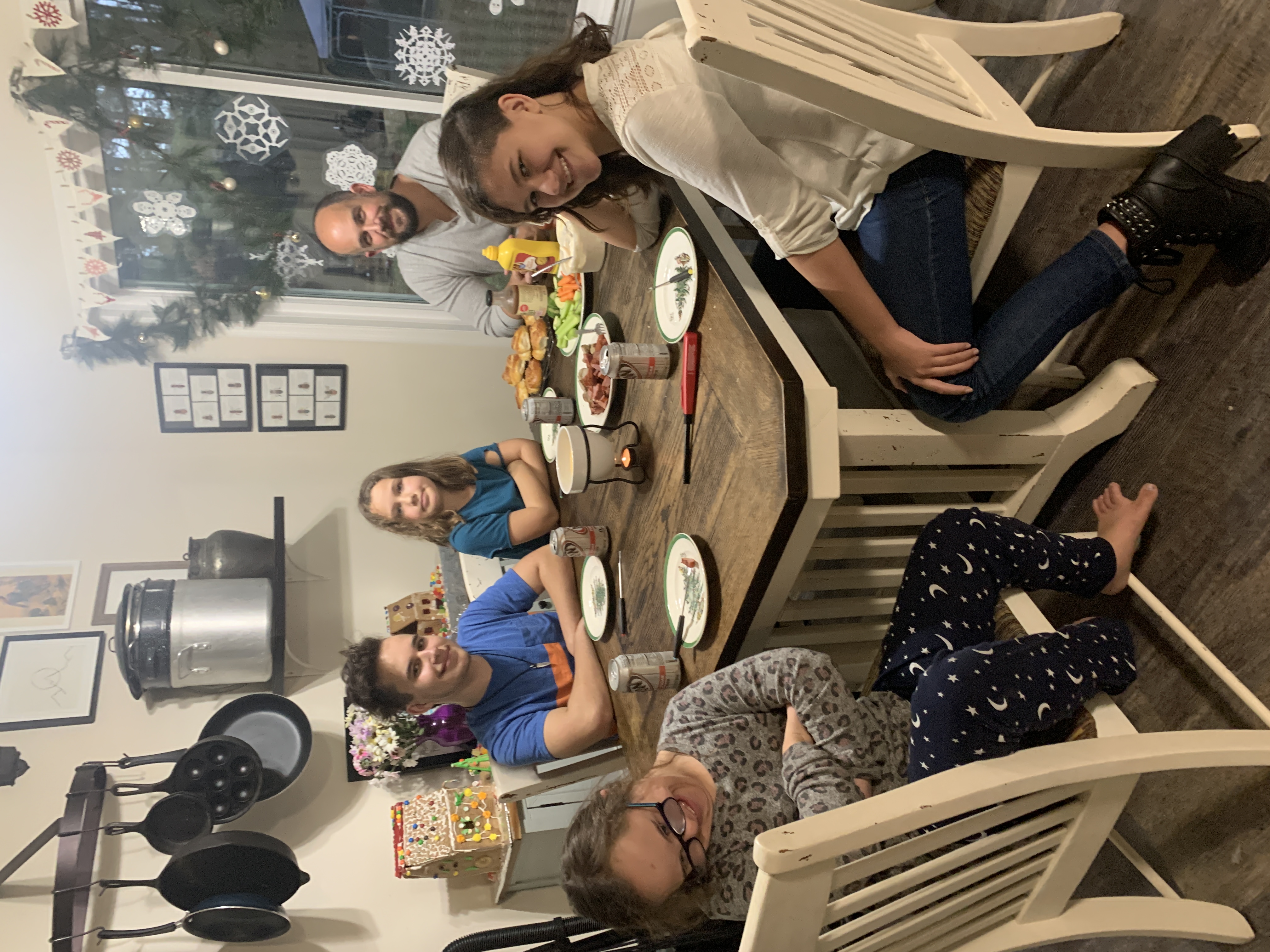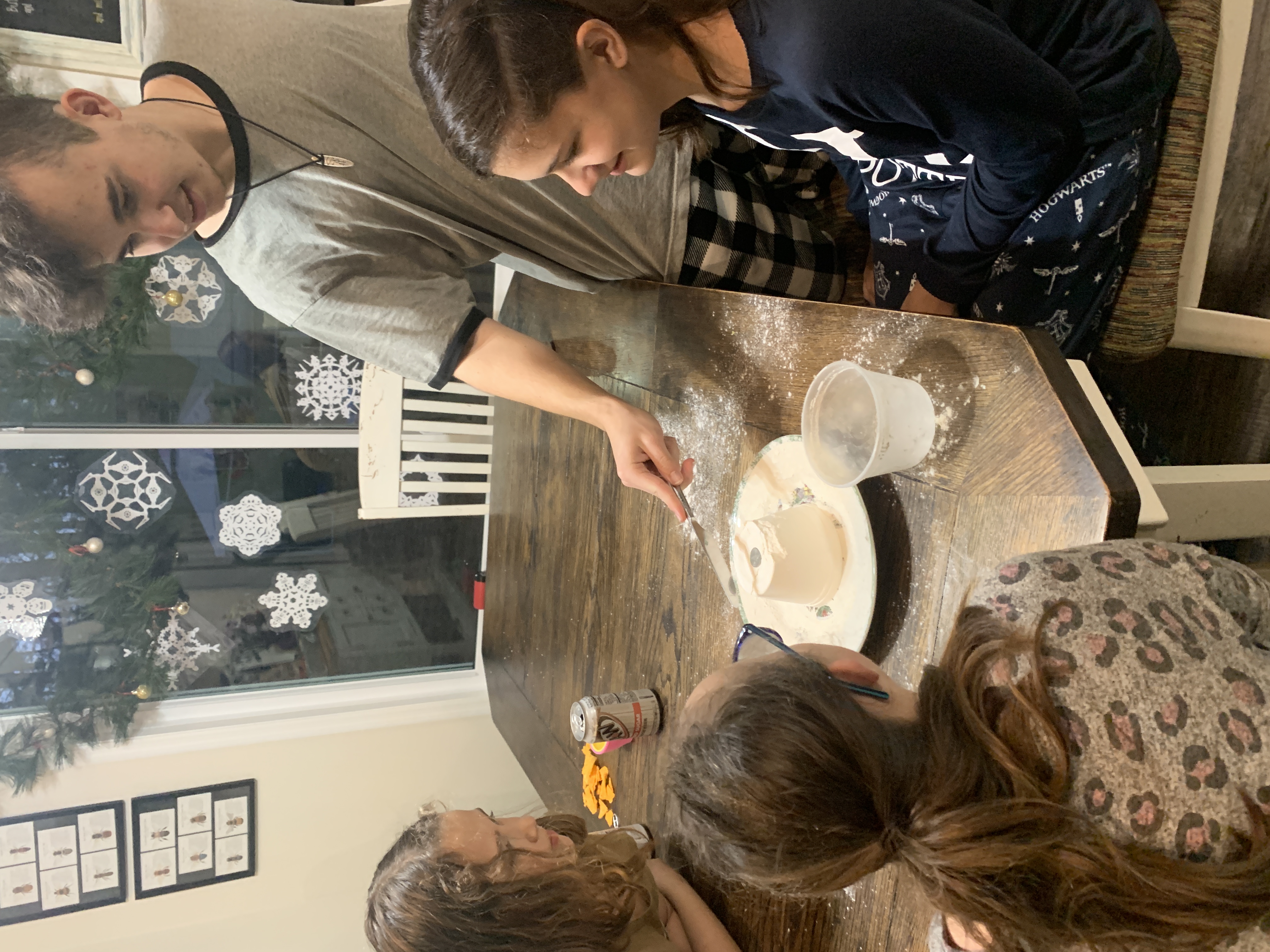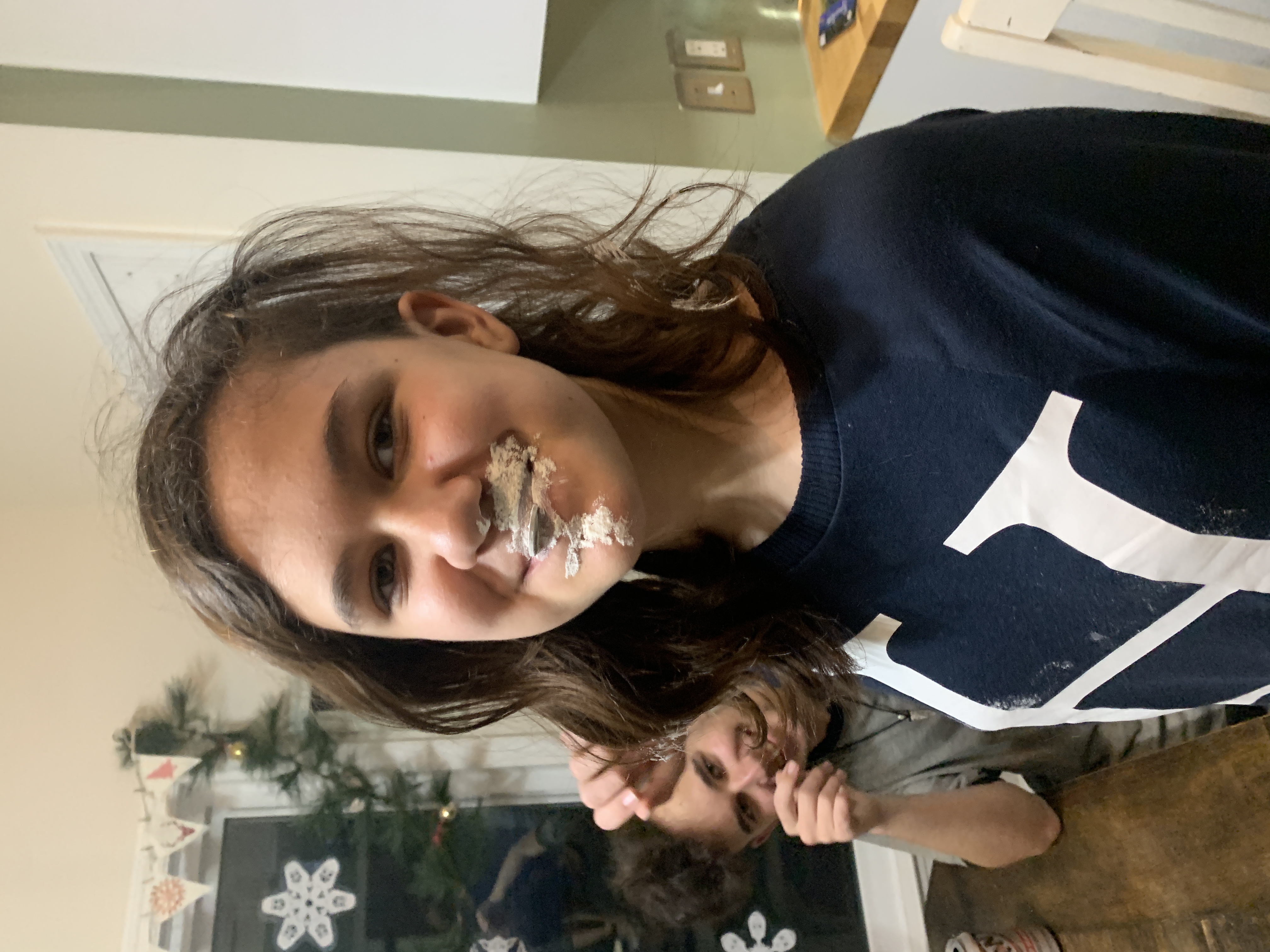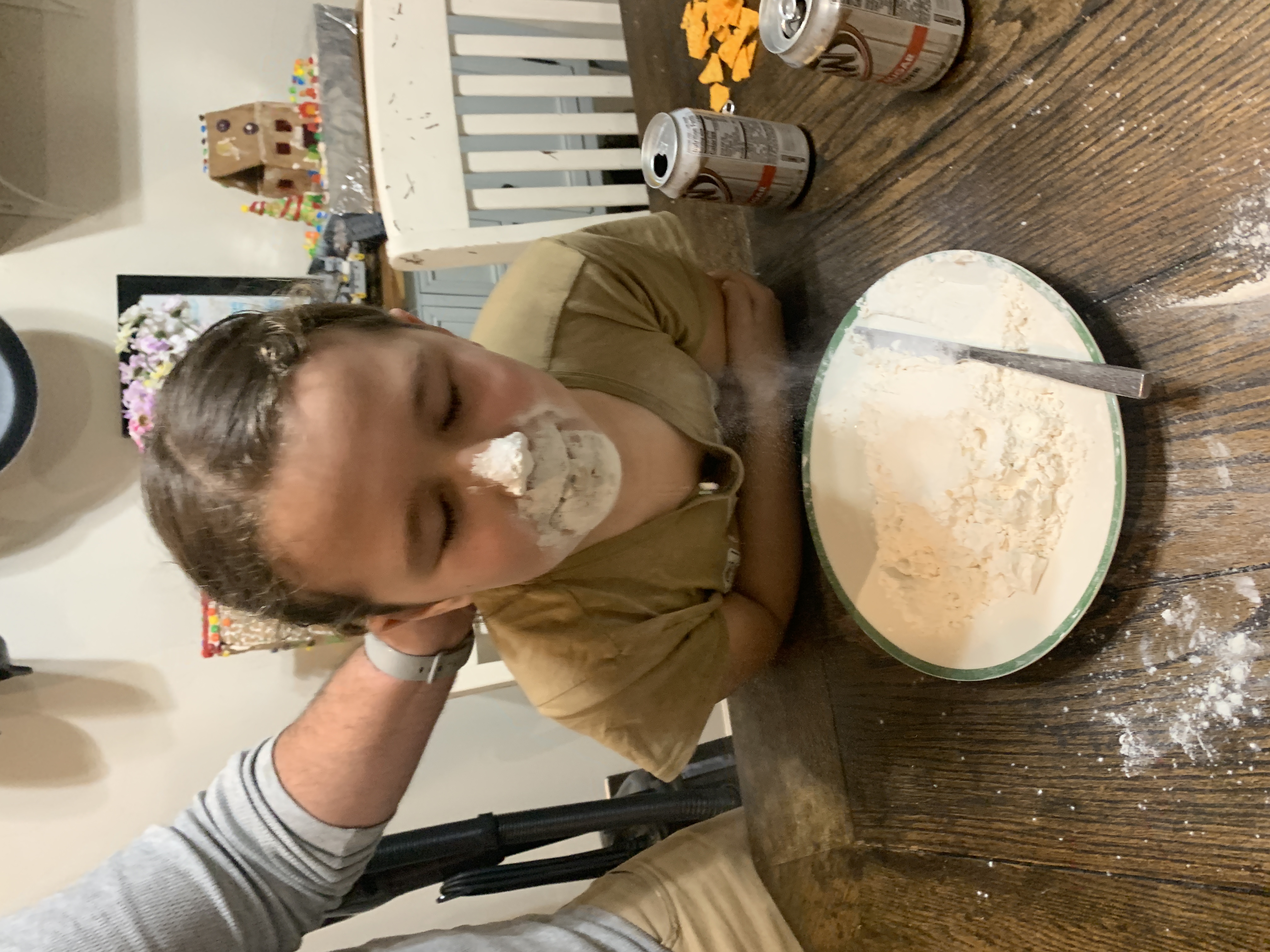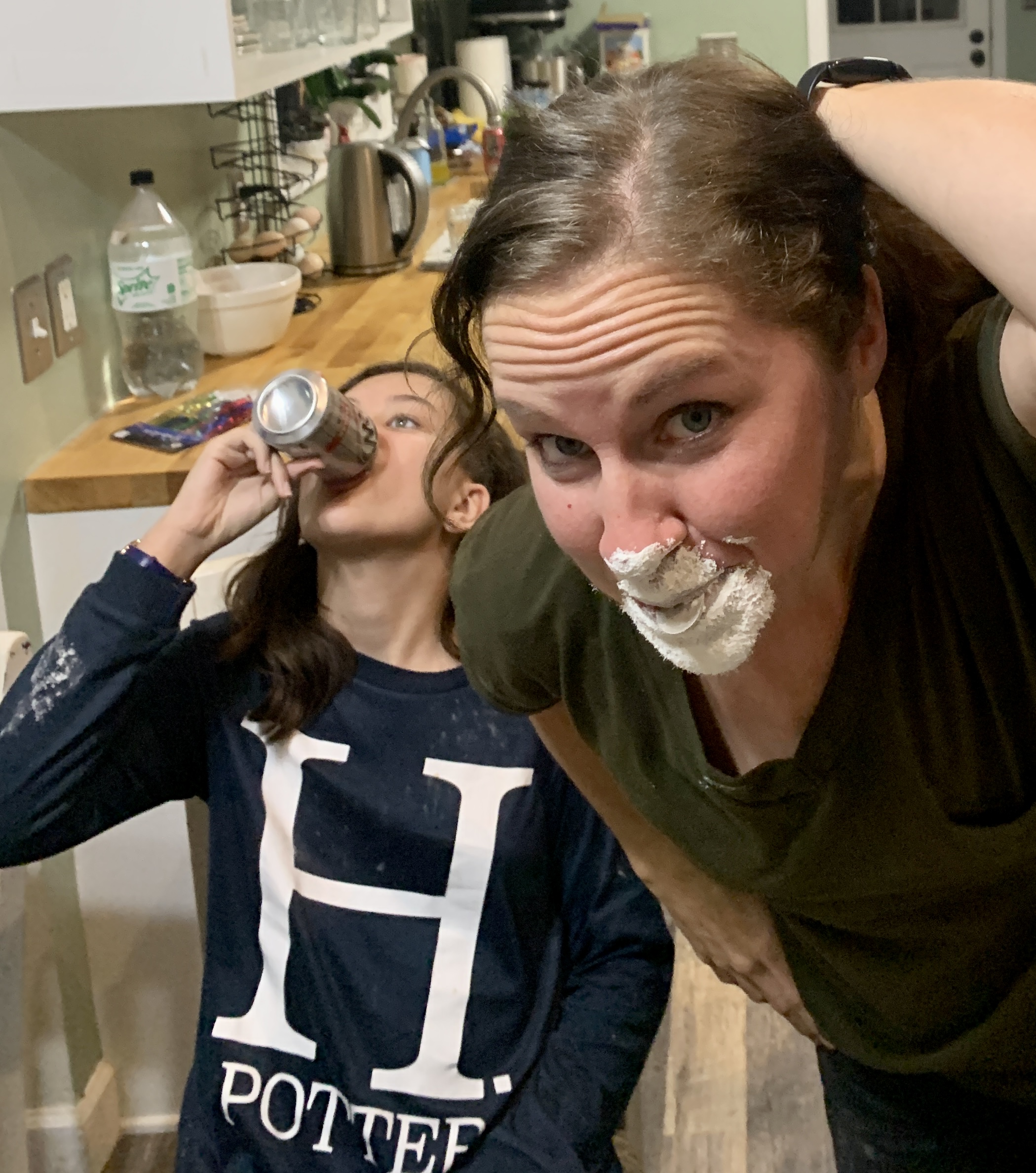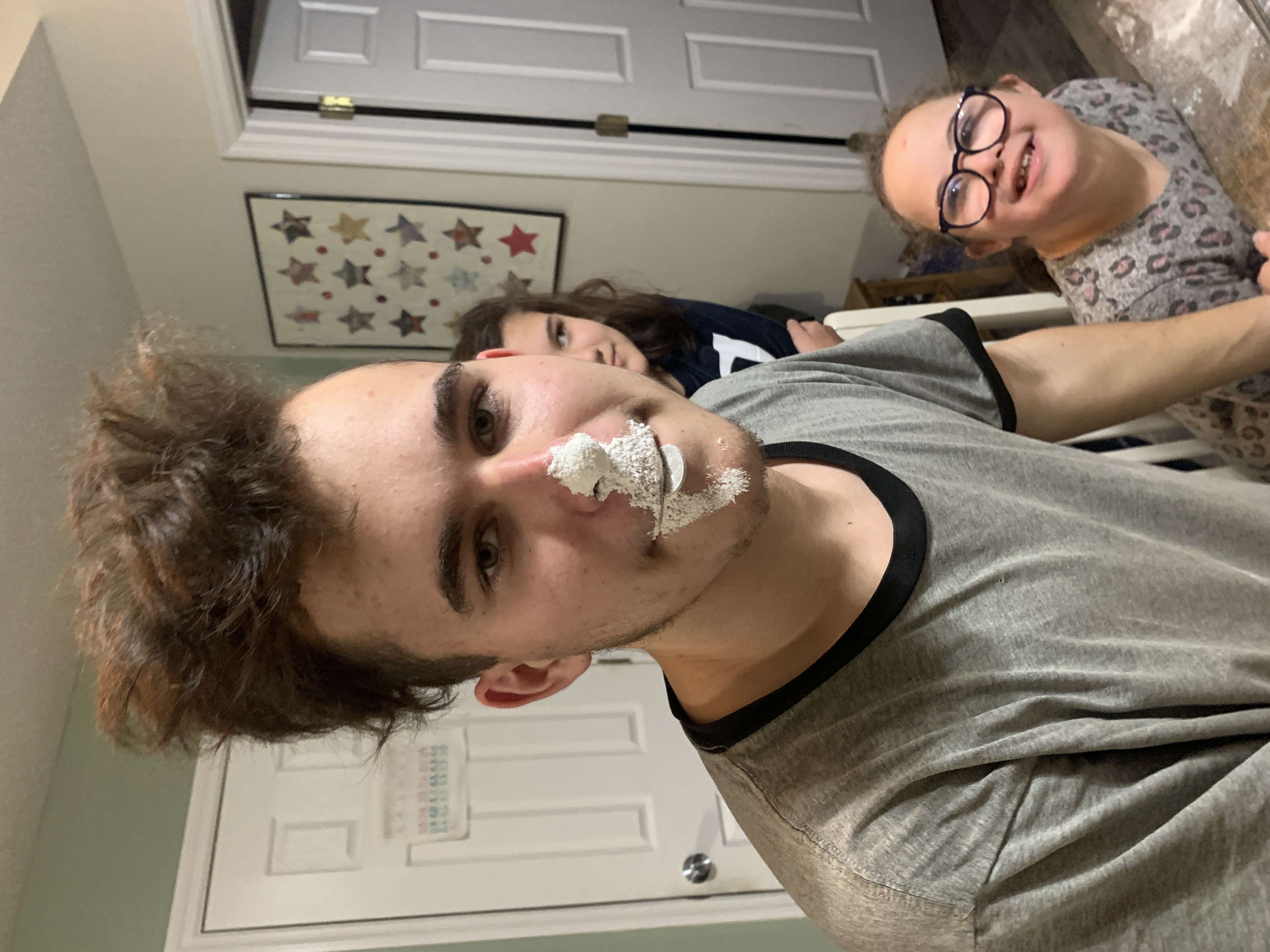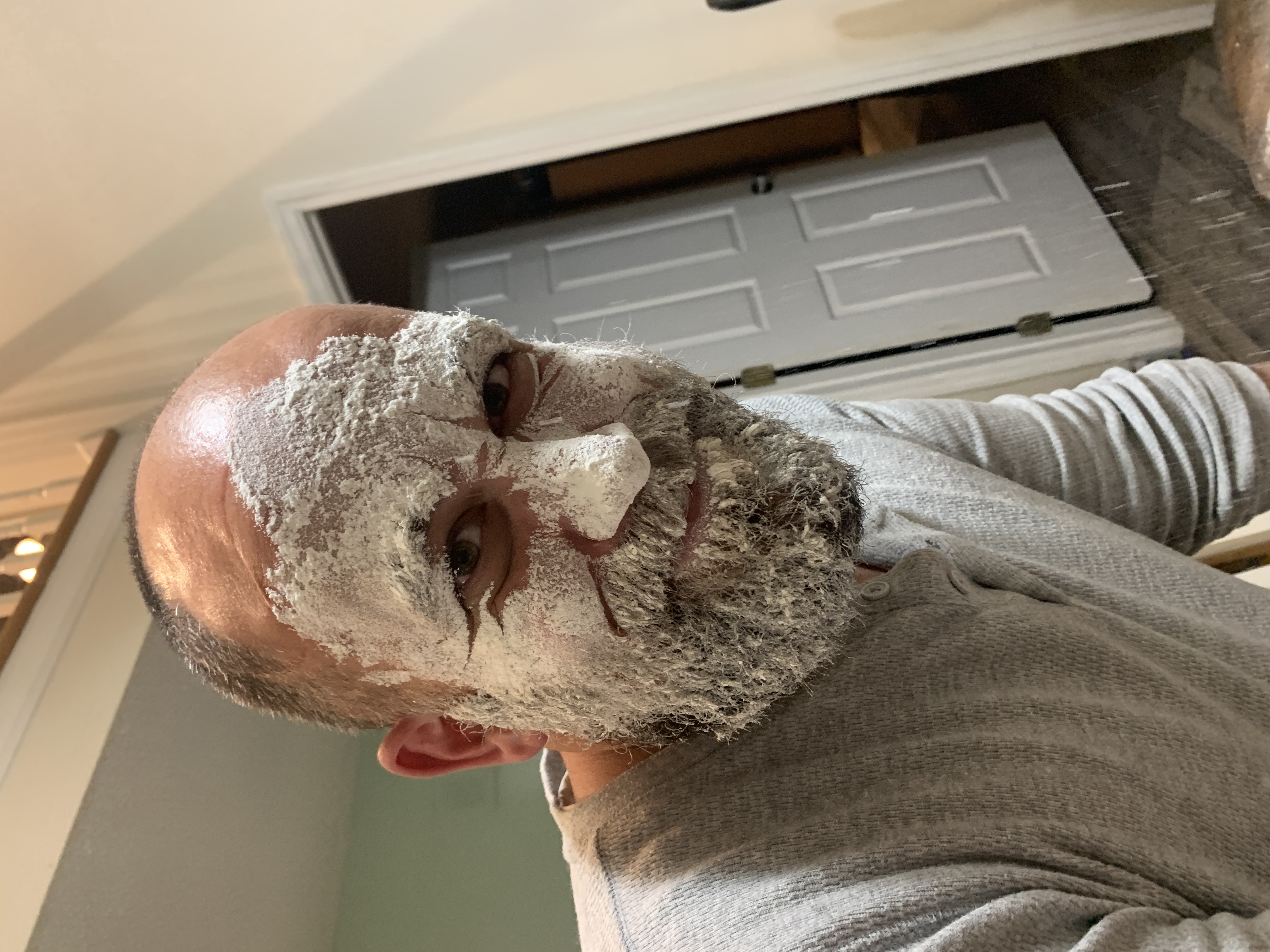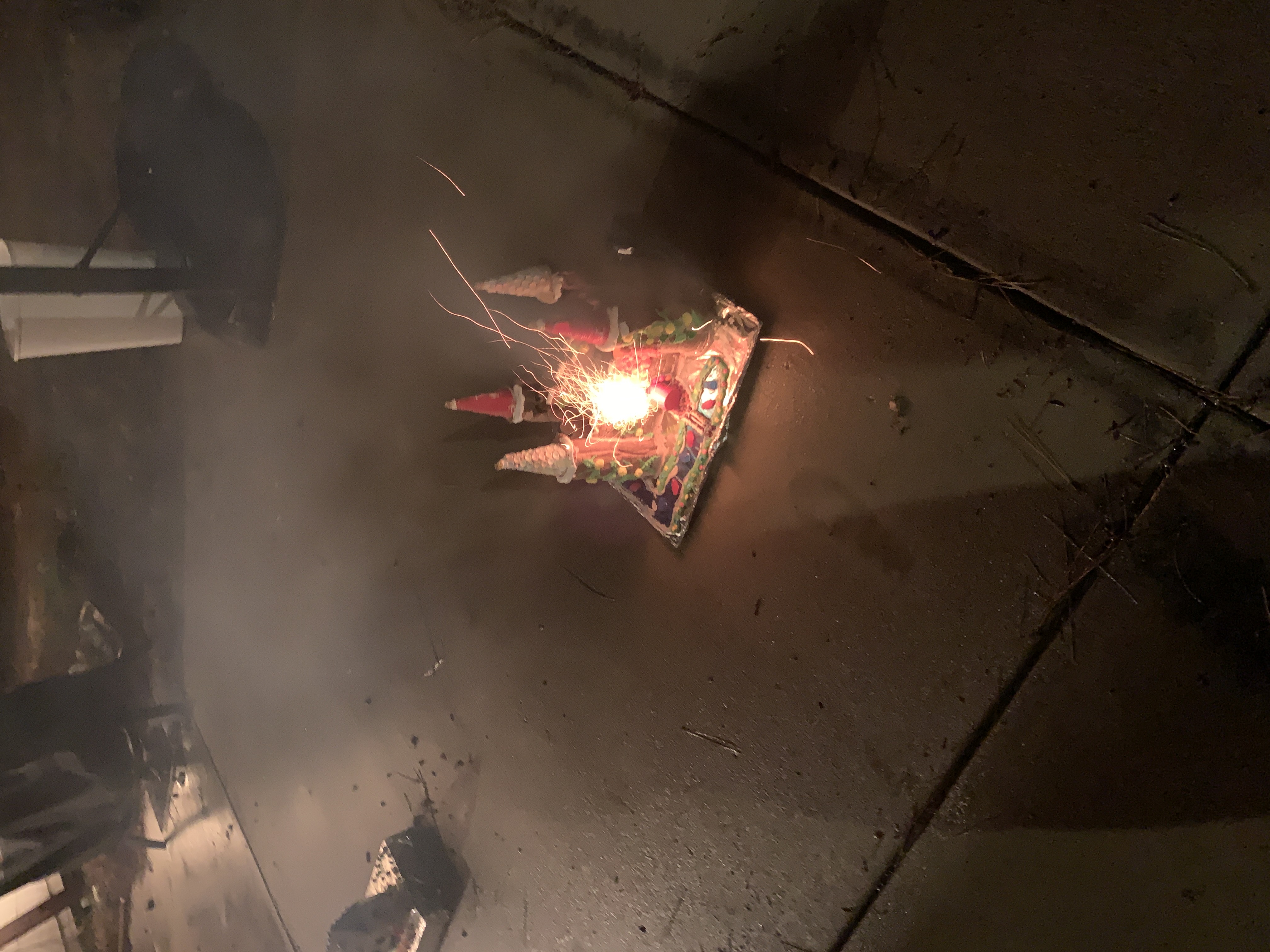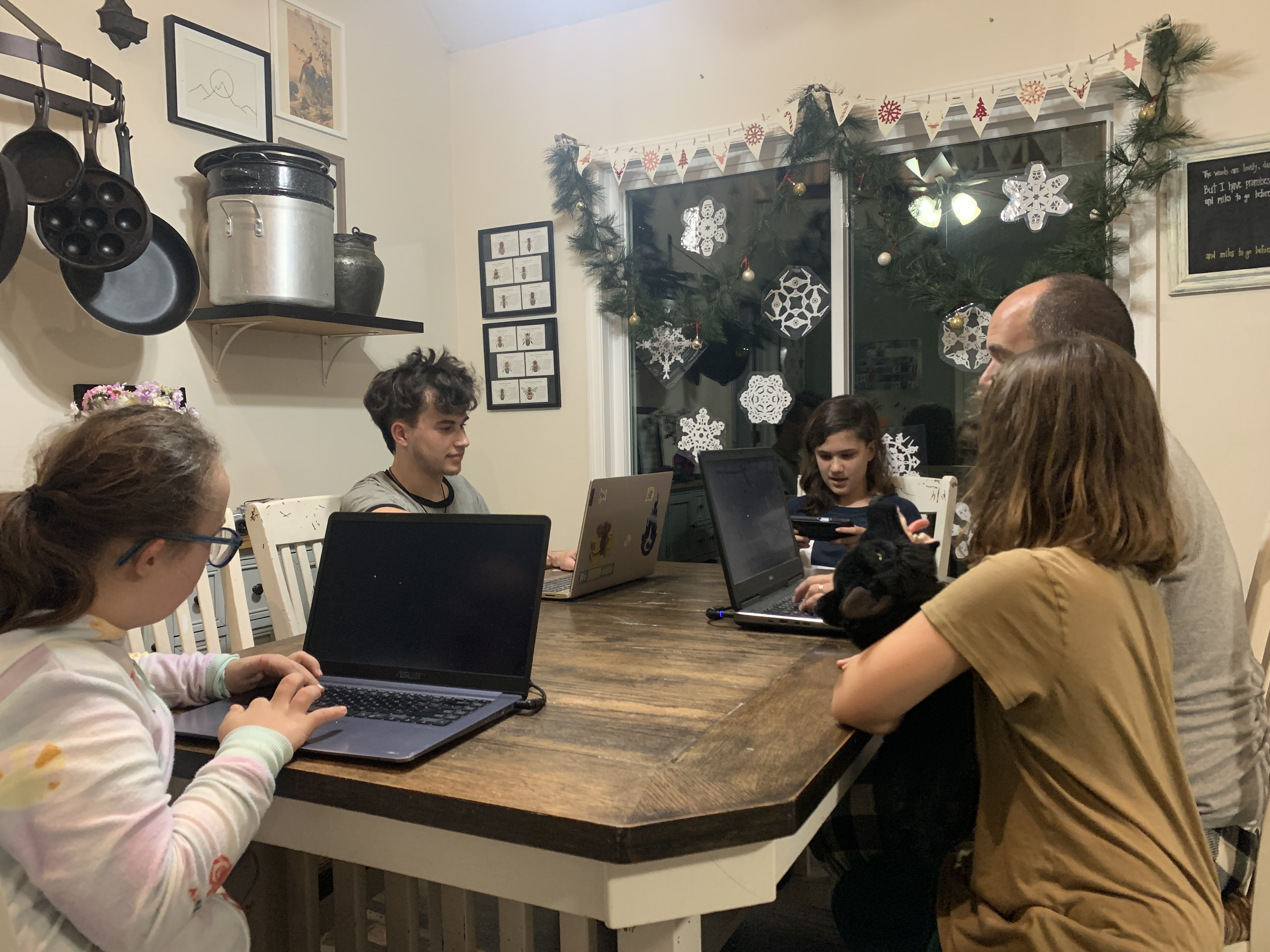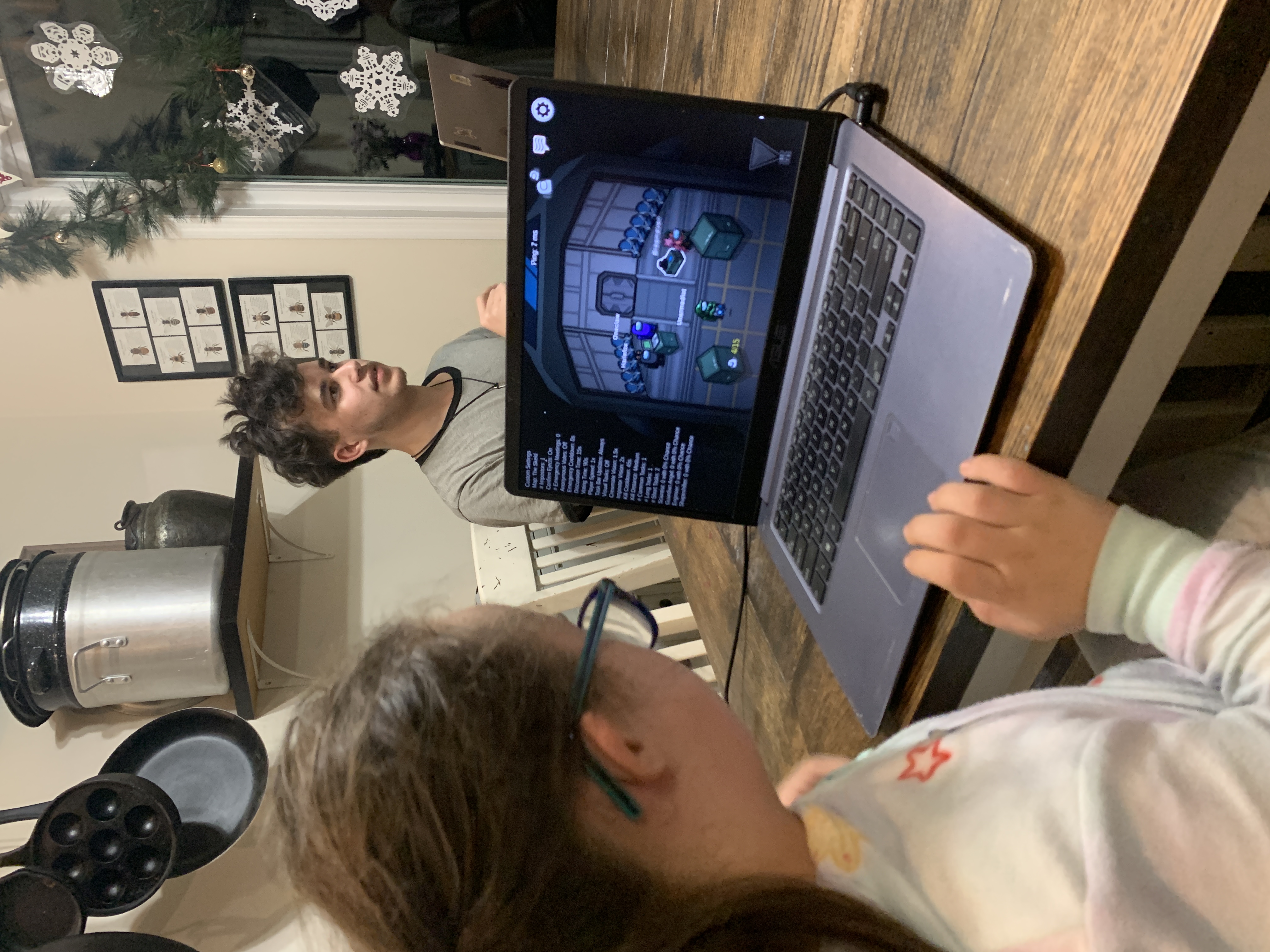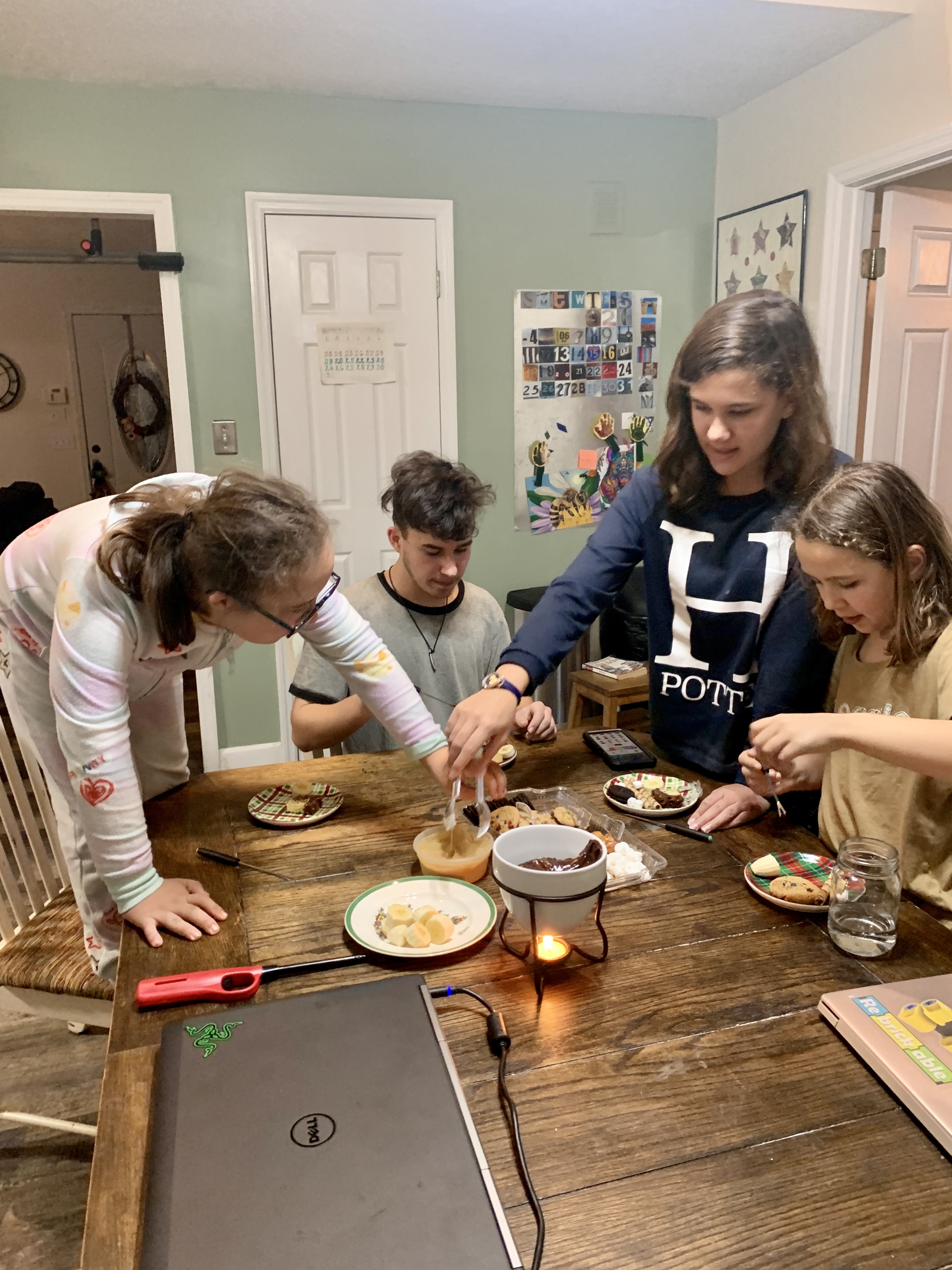 The day before an eventful night is hard on monkeys. We went to the park in the sprinkling rain to kill some time. Neil had been perfecting authentic German soft pretzels just for this dinner. The general consensus is that beer in the pretzels isn't worth it. Also that root beer isn't great either as the liquid for the dough. The pretzels were delightful in cheese fondue. Then we got Neil's least favorite tradition out of the way…He hates it but is not about to be outdone. Especially with the beard. The firecrackers in the houses were suitably loud, but disappointingly un-destructive. Sledgehammers picked up the slack. We had been playing tons of board games all winter break so got a family video game going to shake it up…Layna was on my team for Among Us and was an excellent impostor. Dessert was a classic chocolate fondue with lots of dipping options. We ended the night by binge watching the remaining episodes of one of our favorite family shows. Corra was adamant that we not watch the ball drop so we found a generic kid countdown with lots of dancing. We blew noise makers, I smooched my hunny, and we were in a new year.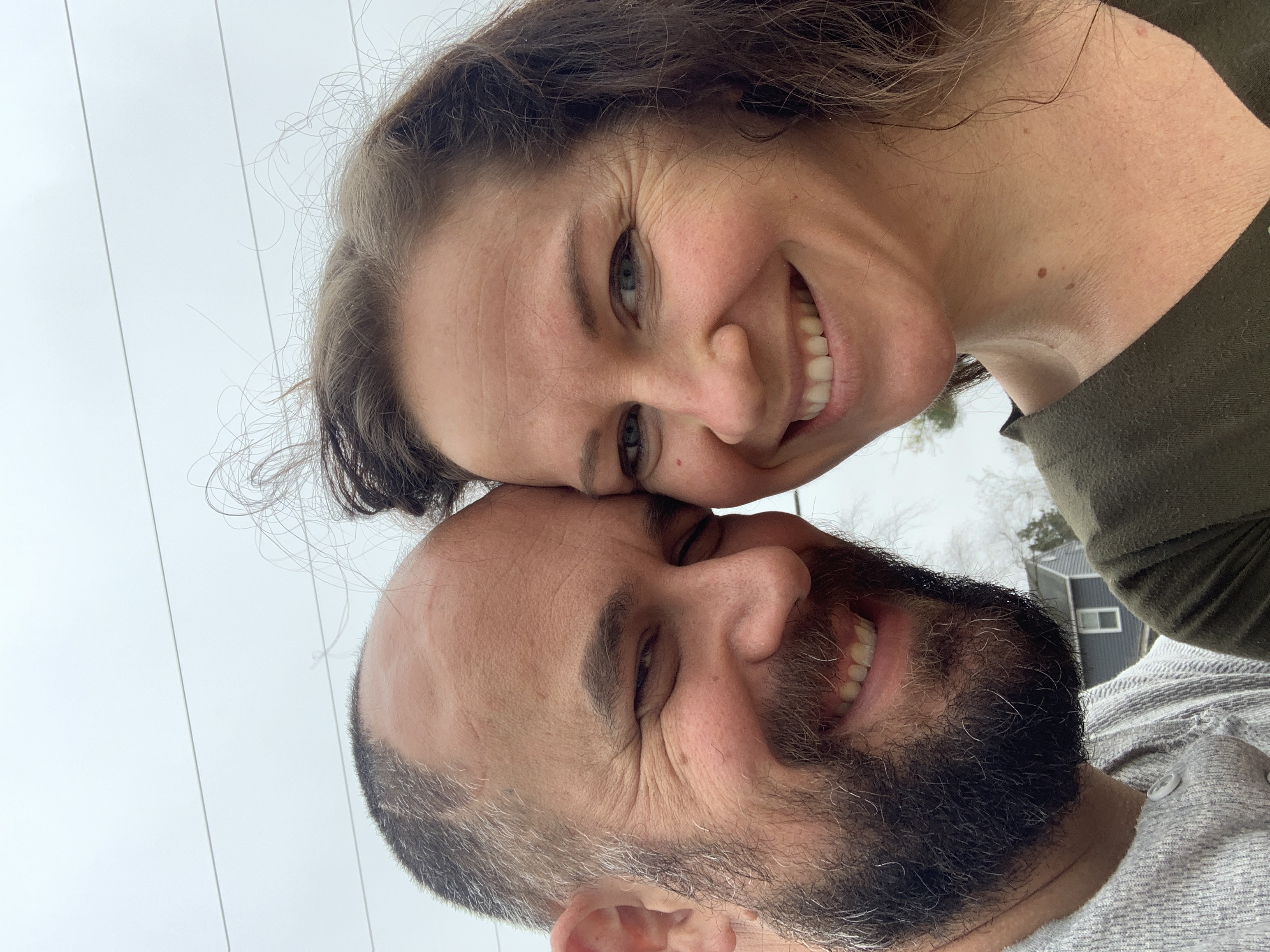 I actually spoke in church on New Years day..and I may have volunteered and my bishop may have humored me. A little bit. My talk was focused on how we can always give something. It doesn't matter if it's our usual amount of awesome or barely a token effort…it's enough. It's enough because our Savior takes it and magnifies it to be everything He needs from us. This week I've struggled to take my own good advice to start and act and do no matter how much the effort lives up to my own expectations of myself. A slow start is still a start and I am still awesome even if it's not my usual flashy flavor of awesome.