We even managed to make dragon eggs. Easter was a bit of a rush this year, sandwiched inbetween everything else going on the weekend before actual Easter. But we checked all the tradition boxes and I hope we managed to cover the true meaning of Easter, at least a little bit.
I'm missing my family. I've enjoyed the empty house and knocking out projects left and right…but I wasn't made for quiet and still. I'm built to be with my husband and kids and this whole "him traveling cross country with our babies and my big ones at school all day" is getting real old, real fast. Oh well, it will be over soon. In the meantime I'll keep working like crazy to make the time go by. My garden is benefiting immensely.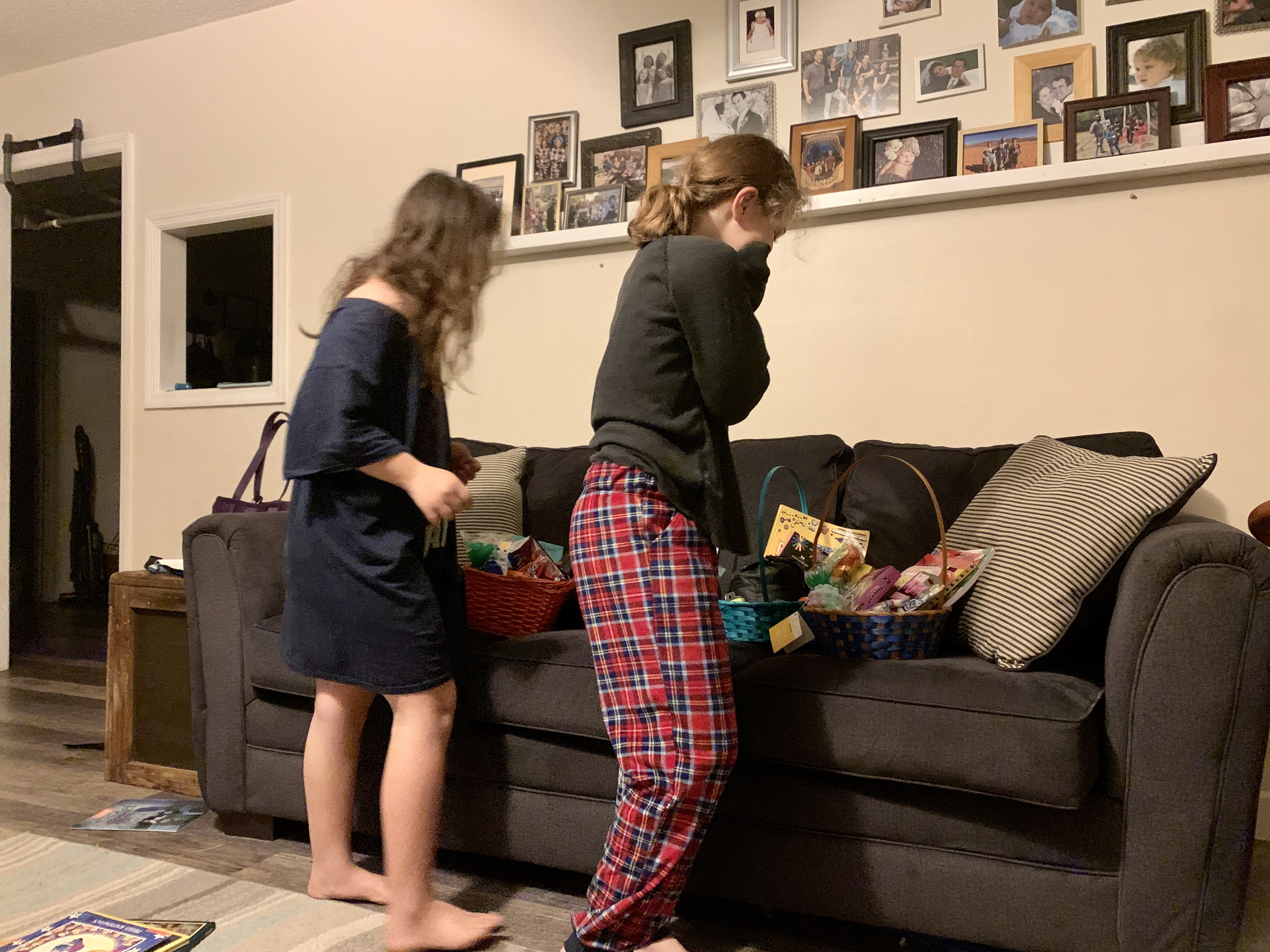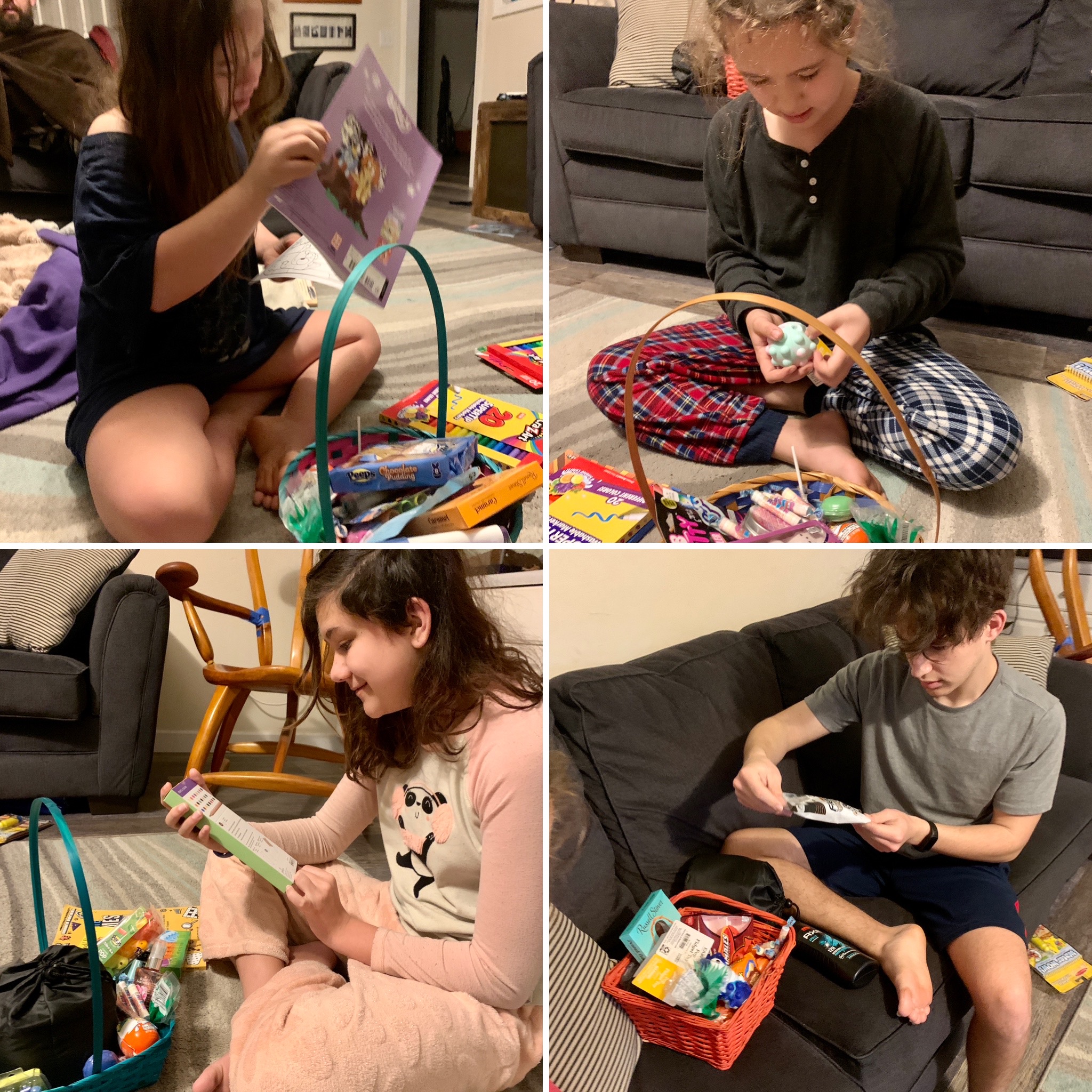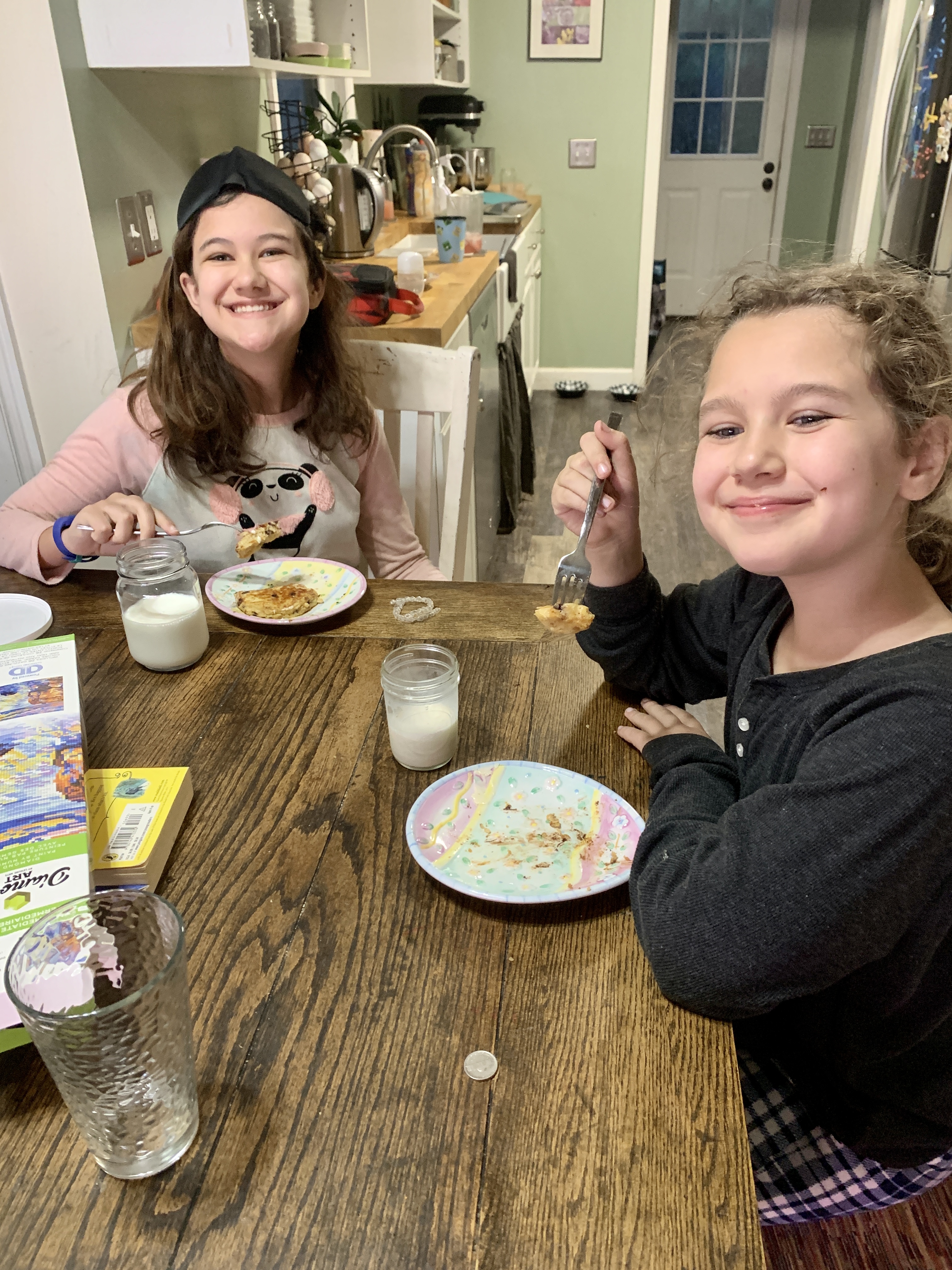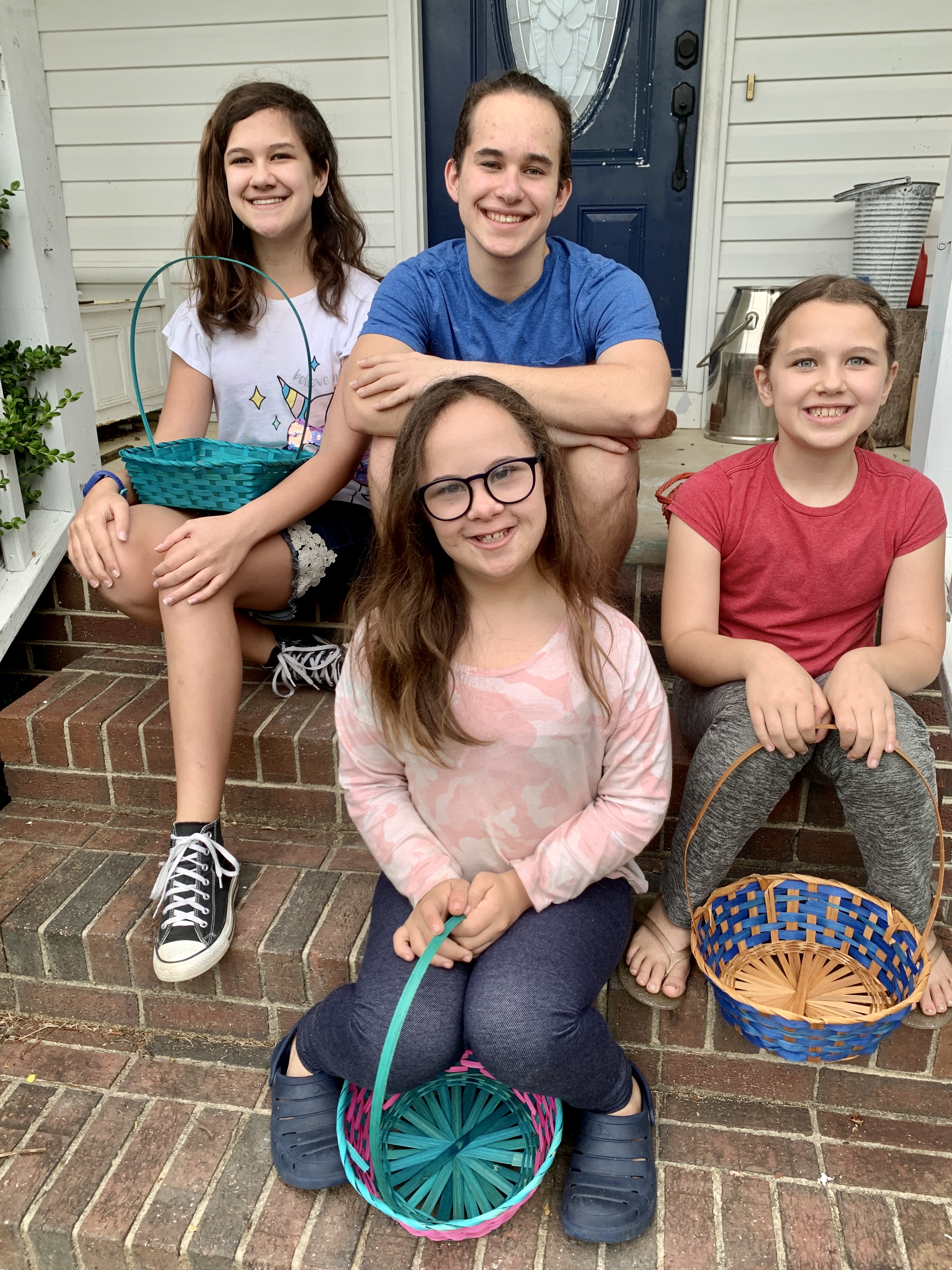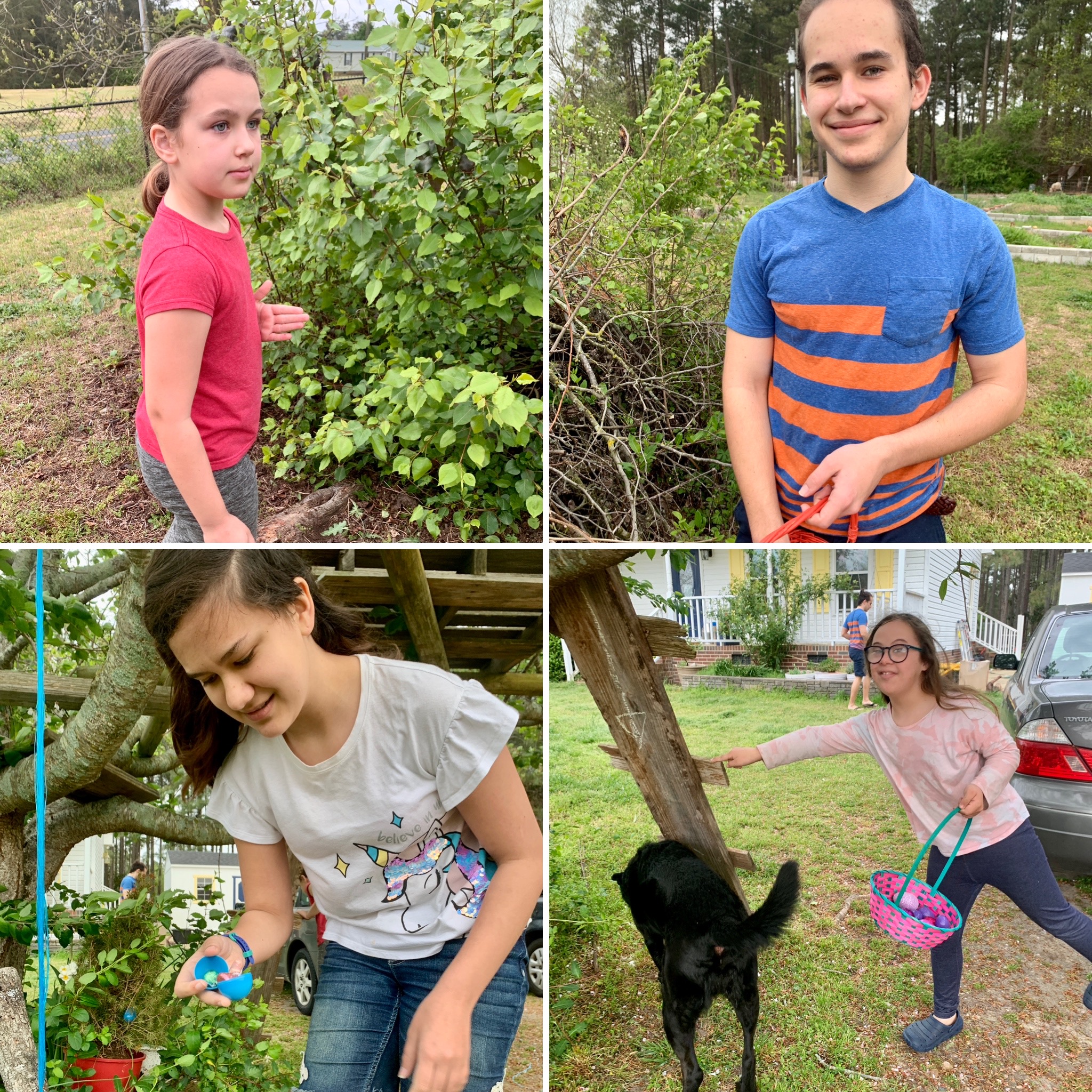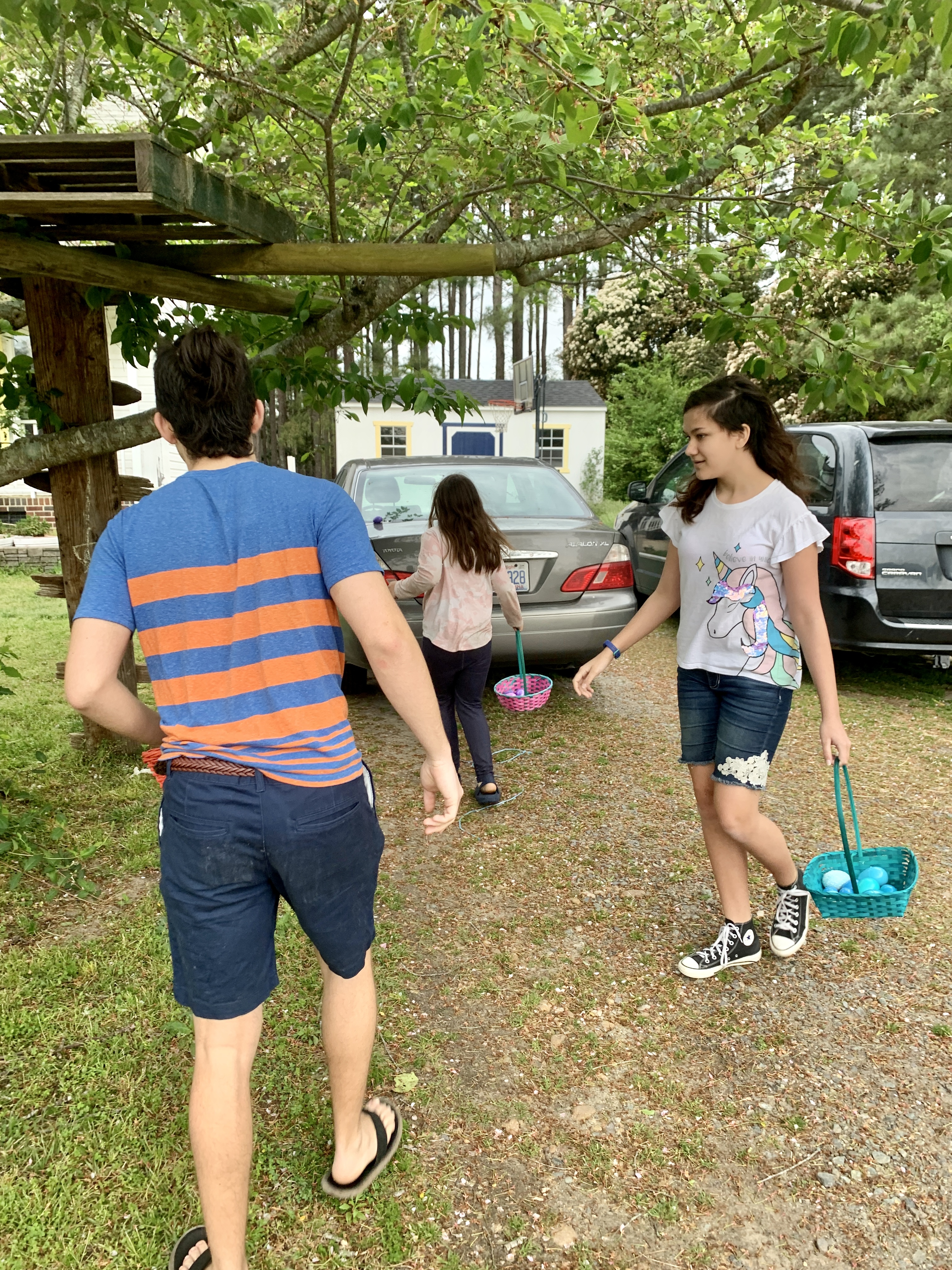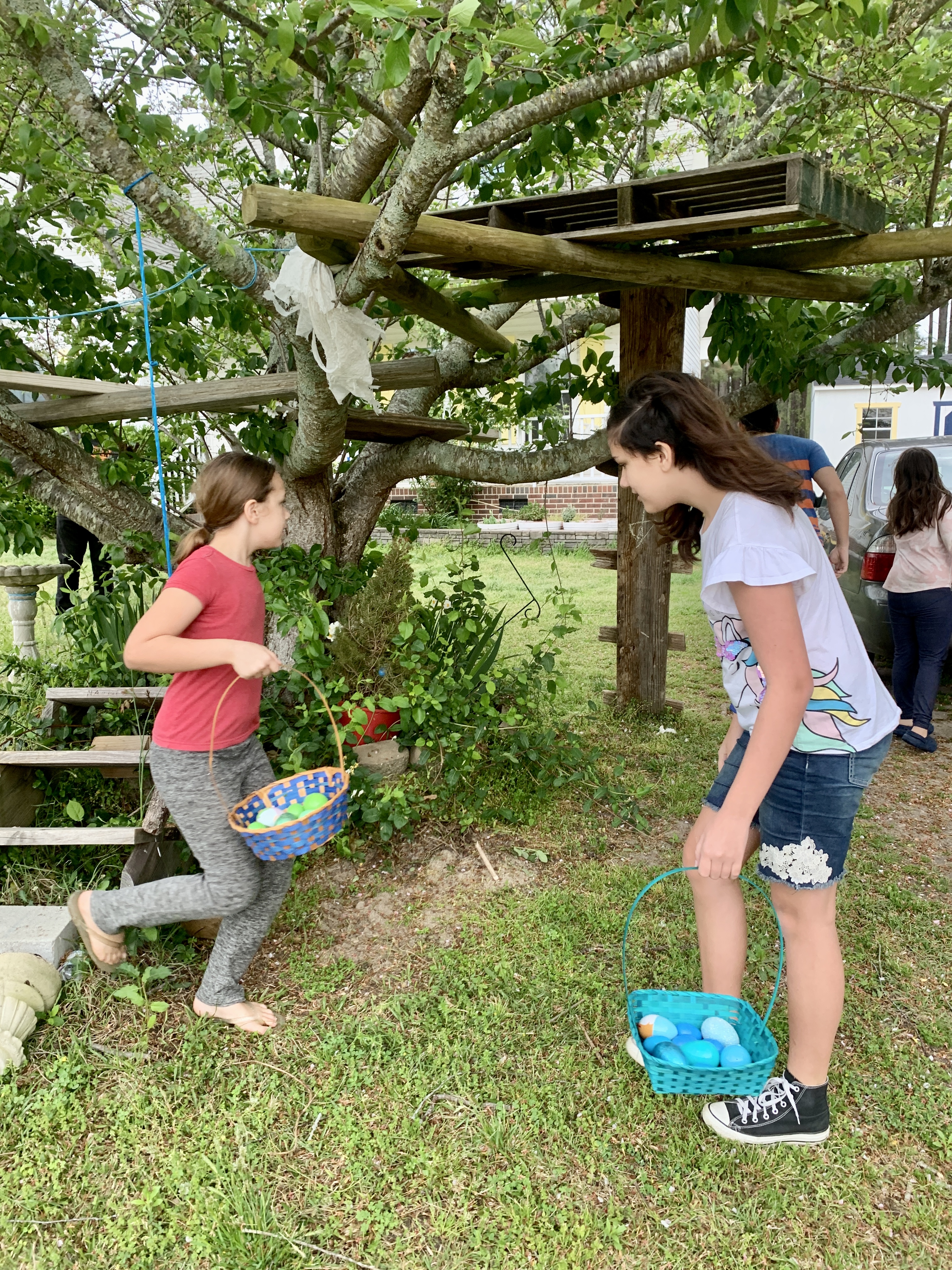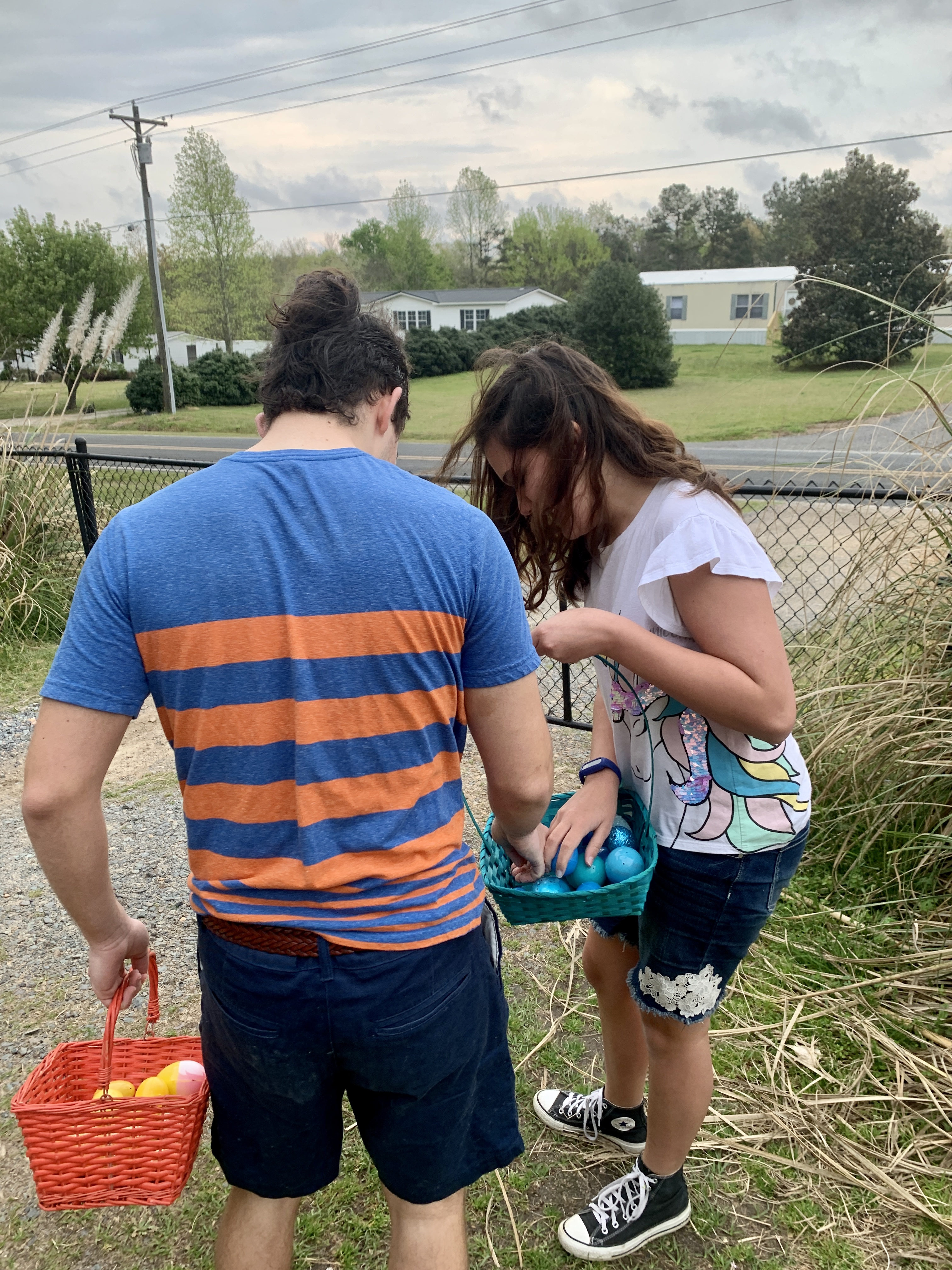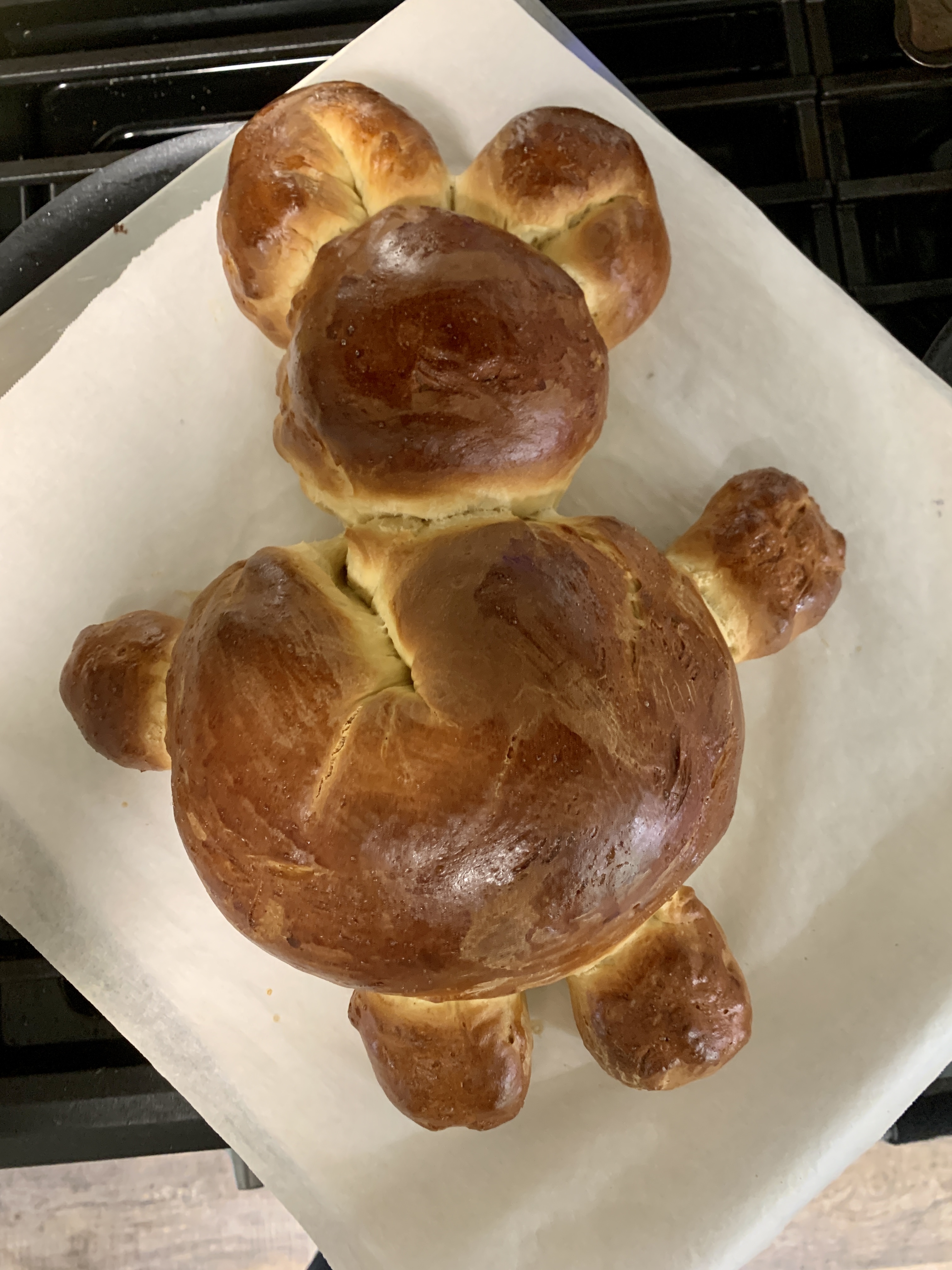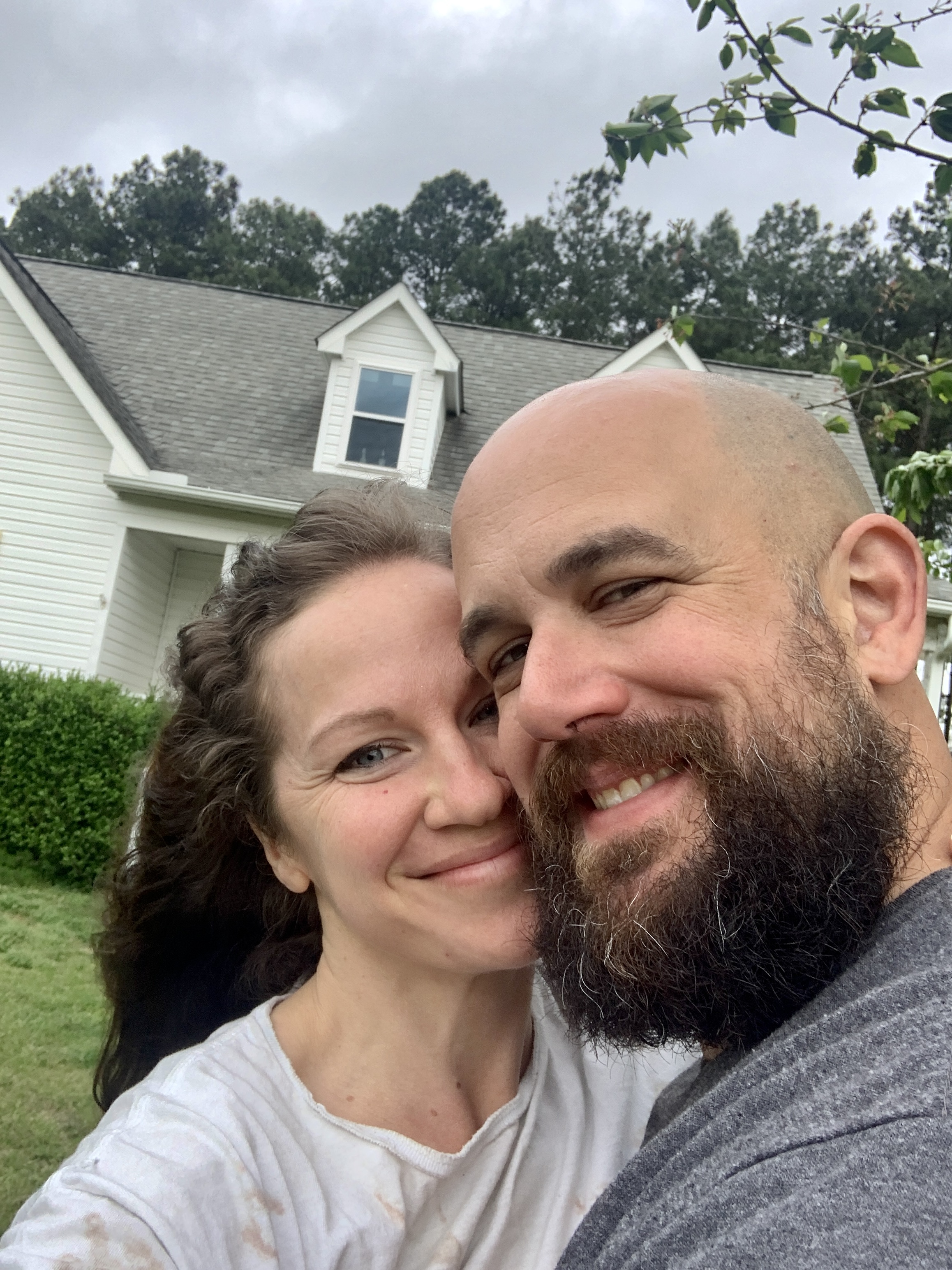 It's pretty great to have older kids who will never really outgrow the traditions. The stuff in their Easter baskets is shifting (new mascara for Naomi and big boy body wash for Garyn) but they still love to hunt for eggs and dive into a misshapen bread bunny at lunch time. It was great to have an upcoming trip so I could fill baskets with activities for the plane and car. And it's especially great to be married to a guy who is here for it, year after year.