Naomi is 14 now
---
2023-09-16
Funny thing about humans…it took runners a really long time (like decades and decades) to finally run a mile in under 5 minutes. As soon as someone managed it, several people went and did it that same year. Human beings are all about the mind game. If we can actually deep down believe something is possible (especially because someone else did it already) we are way more likely to try it. Again and again if necessary, until we do it.
Enter me and the internet and cakes. Also baking competition shows. And also my mother. My mom truly believed that she could sew/bake/craft anything, and so she did. I watched her try and succeed, or fail with grace and humor my whole life. Of course I've always been firmly convinced that I can make a decent attempt at sewing, baking, and crafting. I'm not scared of failing because I'll laugh and pivot and figure it out. Looking at pictures of finished cakes on the internet and watching what people make in baking competitions just underscores what I already know I could (maybe) make happen.
Naomi wanted The Black Pearl, but as a full blown 3D cake sculpture. I laughed and browsed the internet and said ok. It ended up being completely cursed (just like the real one), I had to tone down my ambitions (I made 3 sails too many), and I love color and butter cream frosting (the water covered up sooooo many mistakes…like we are talking a granola bar is propping up the whole front of the ship).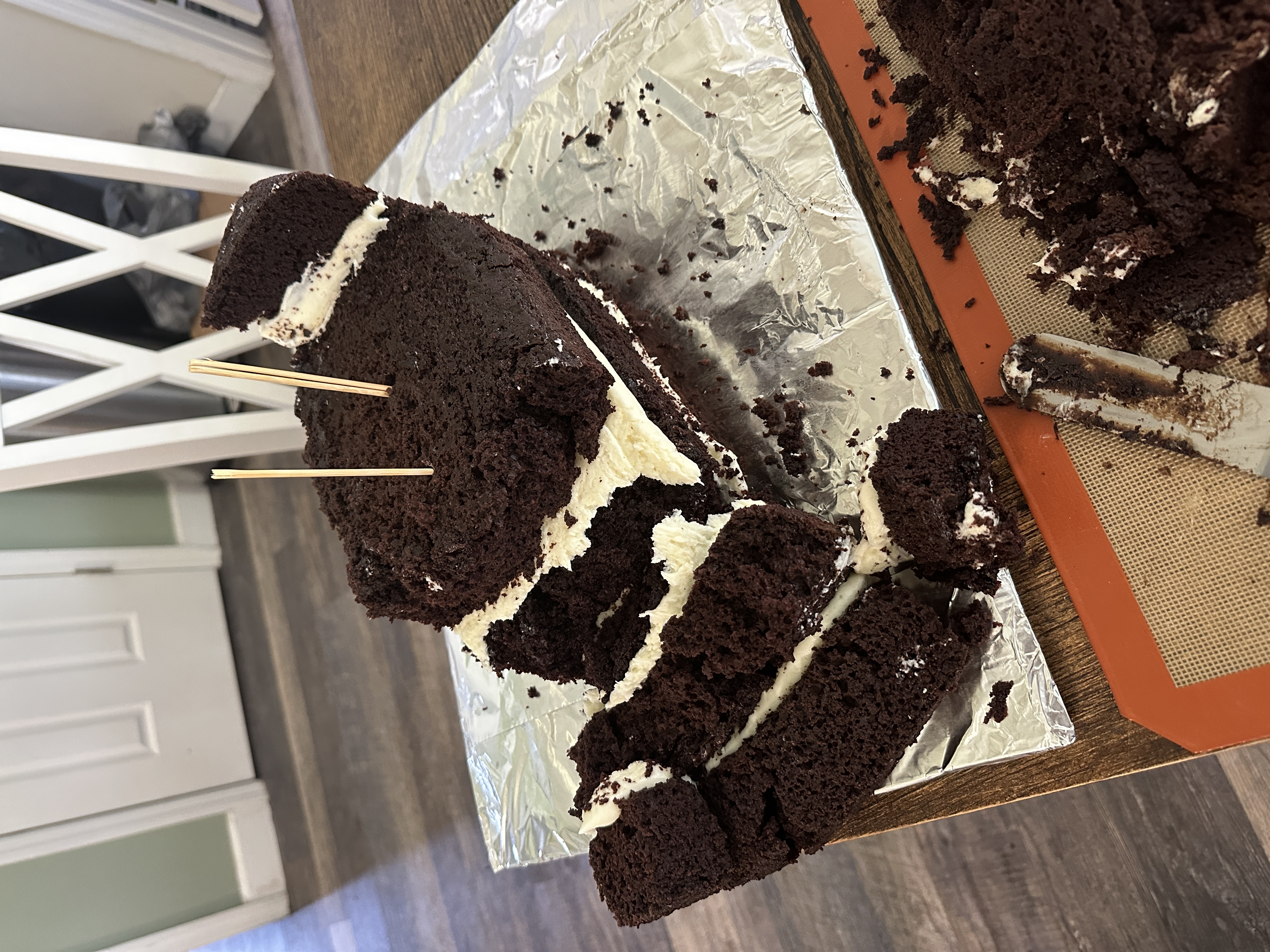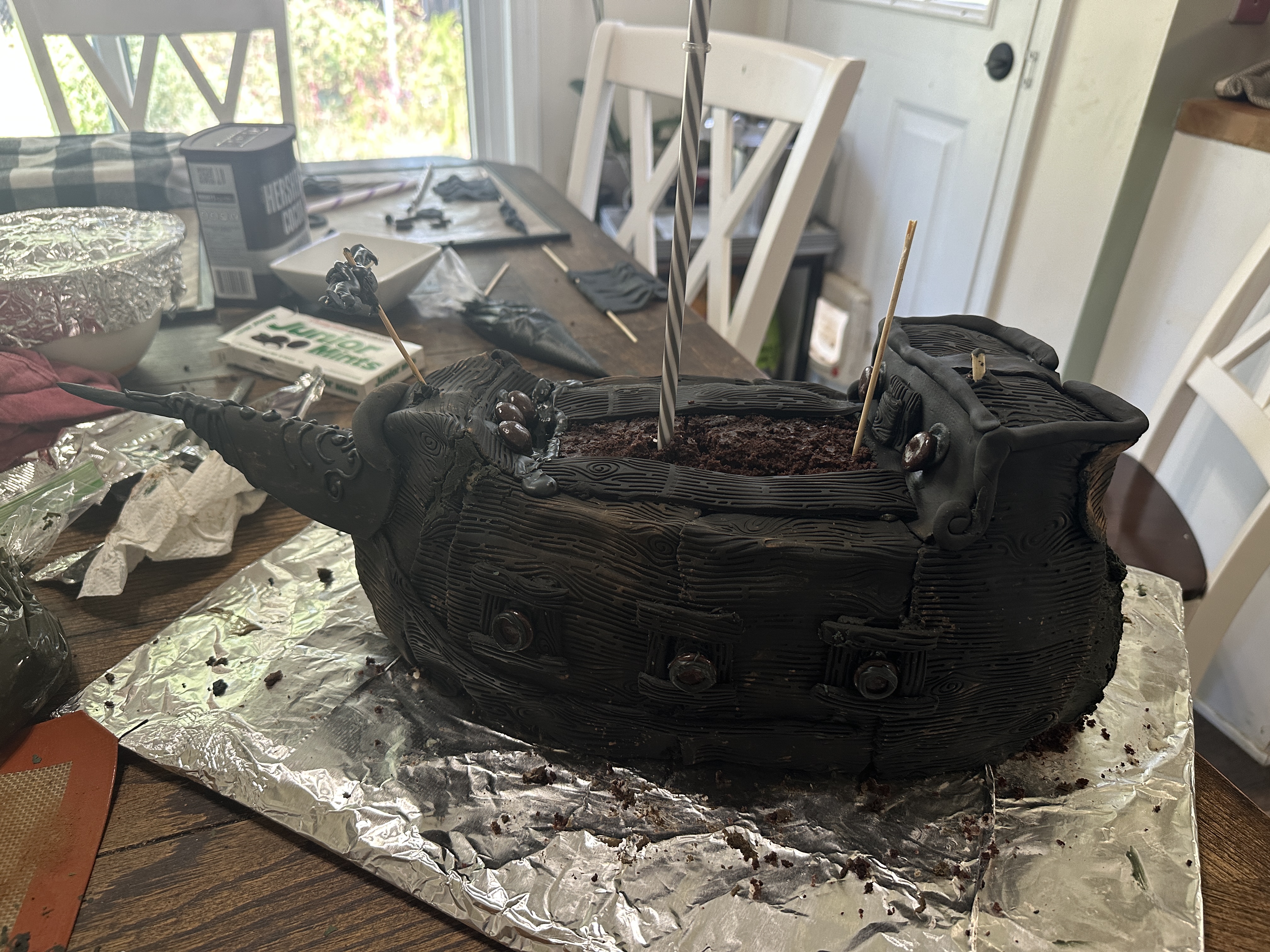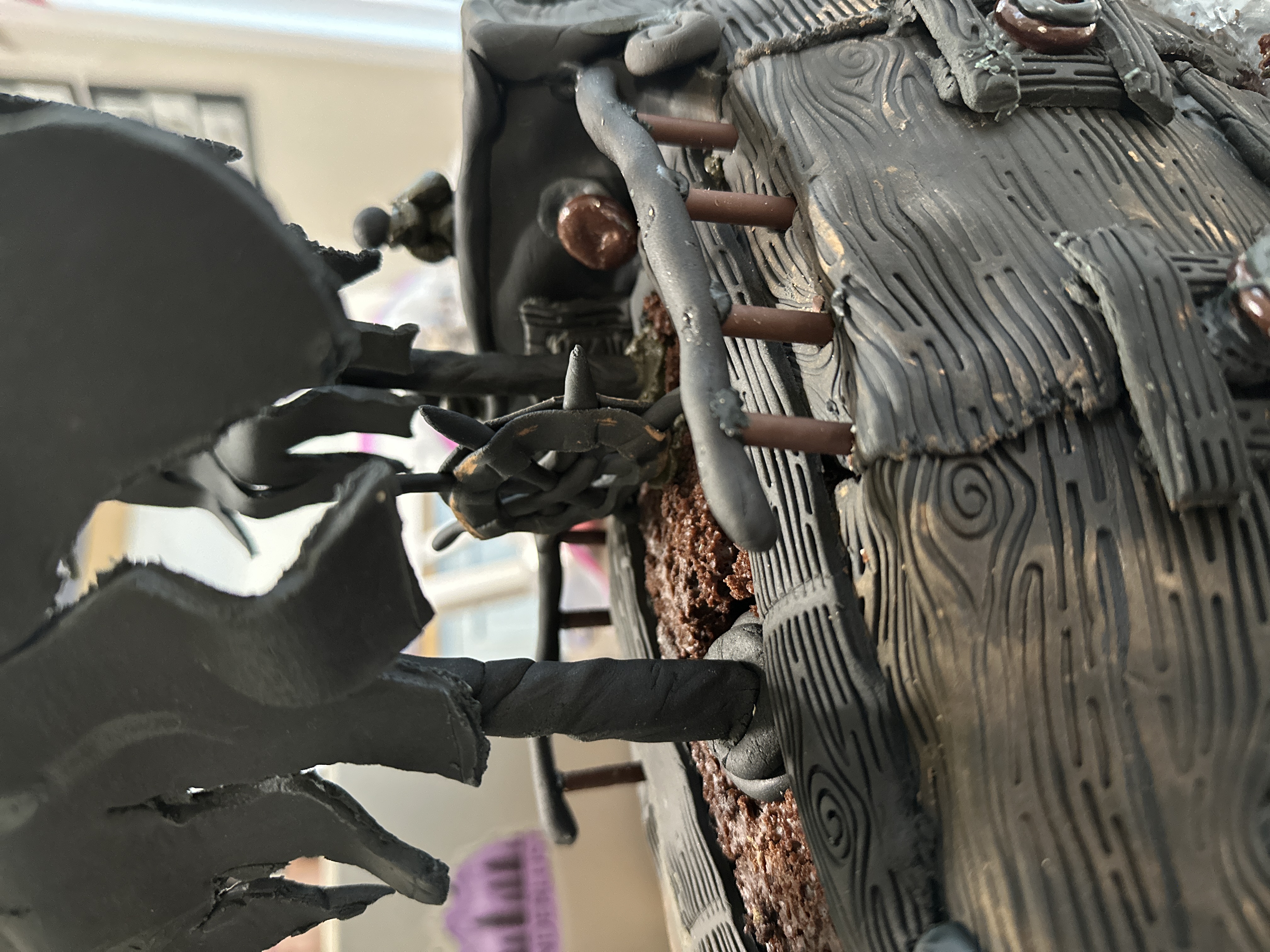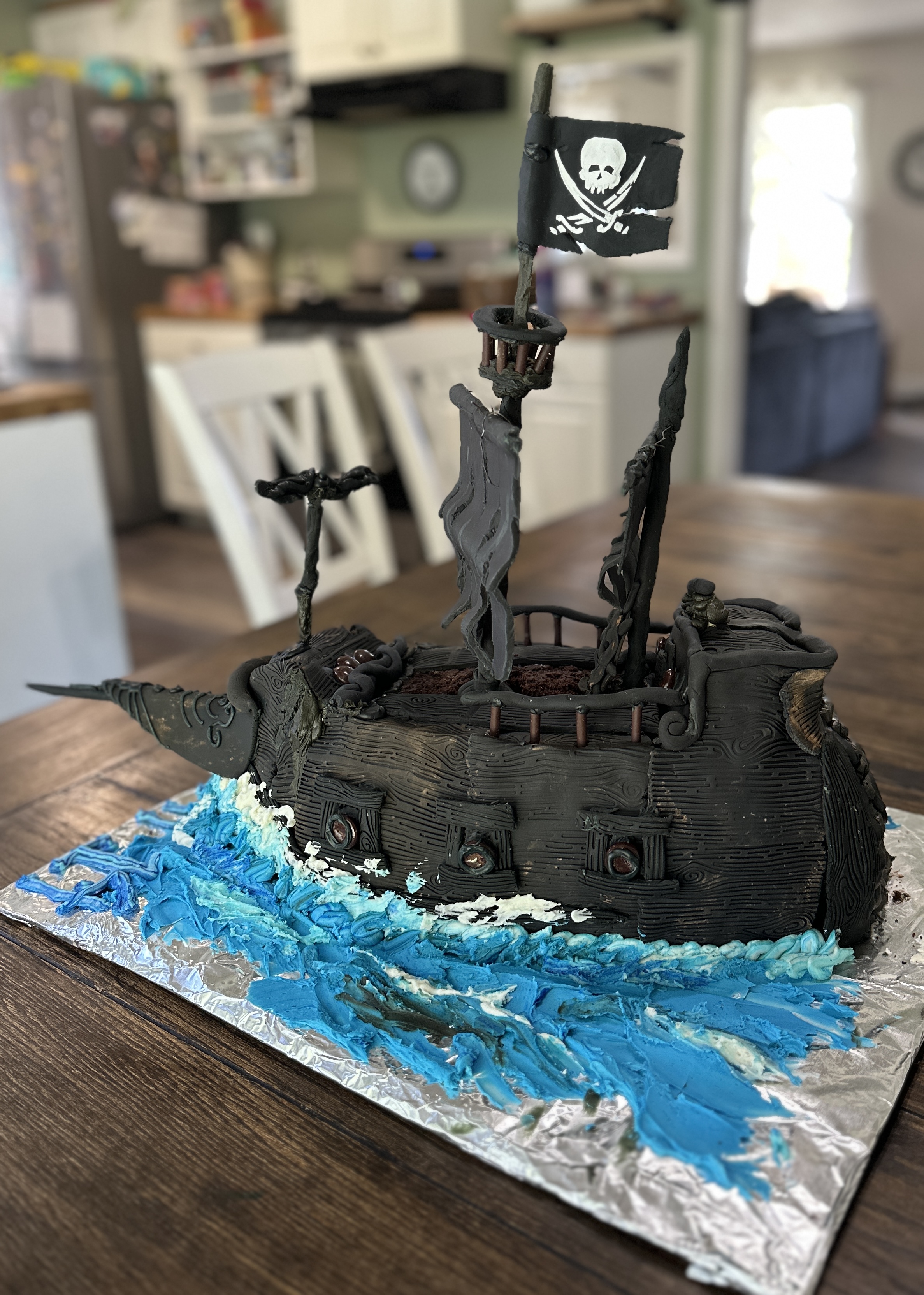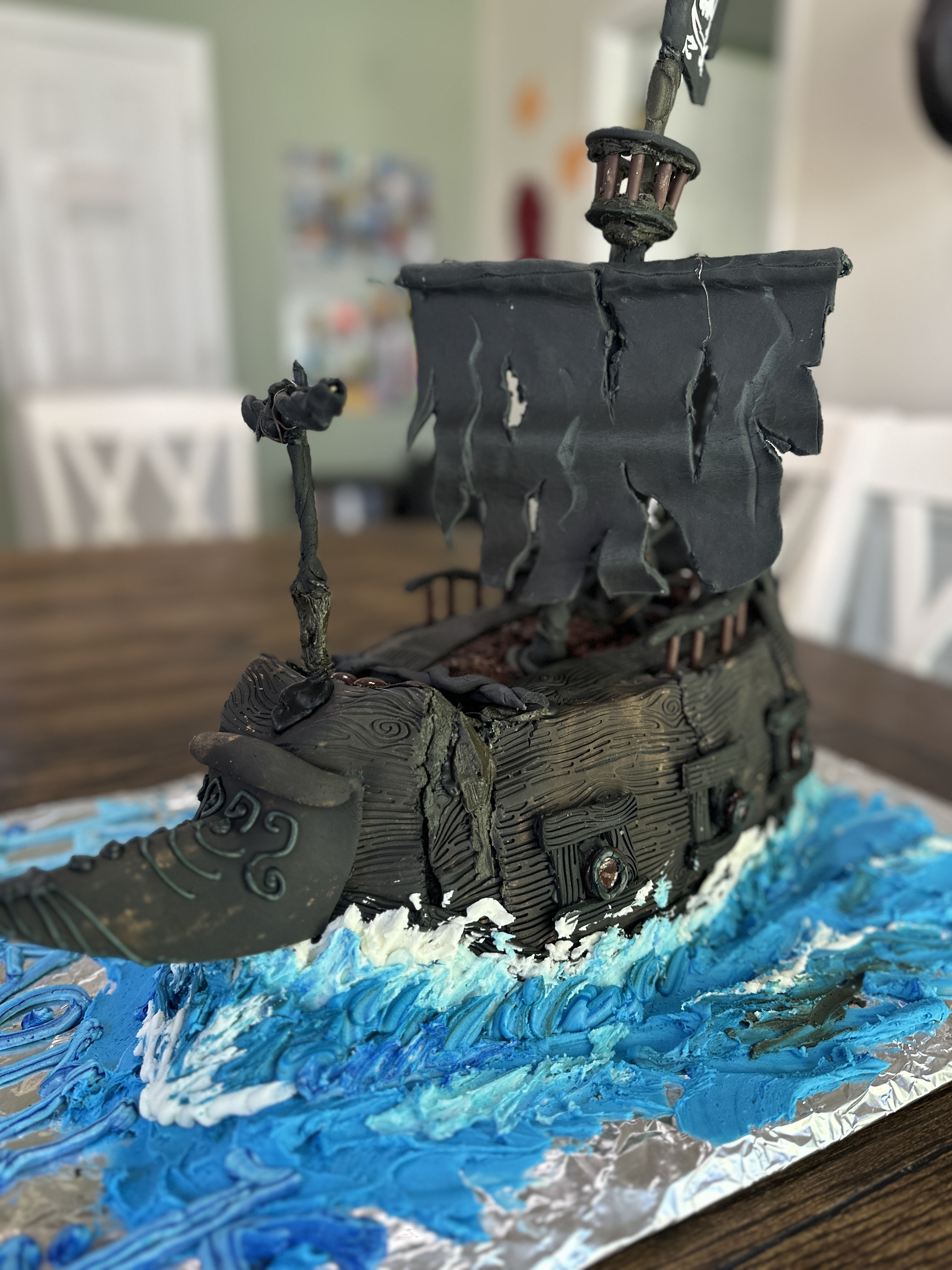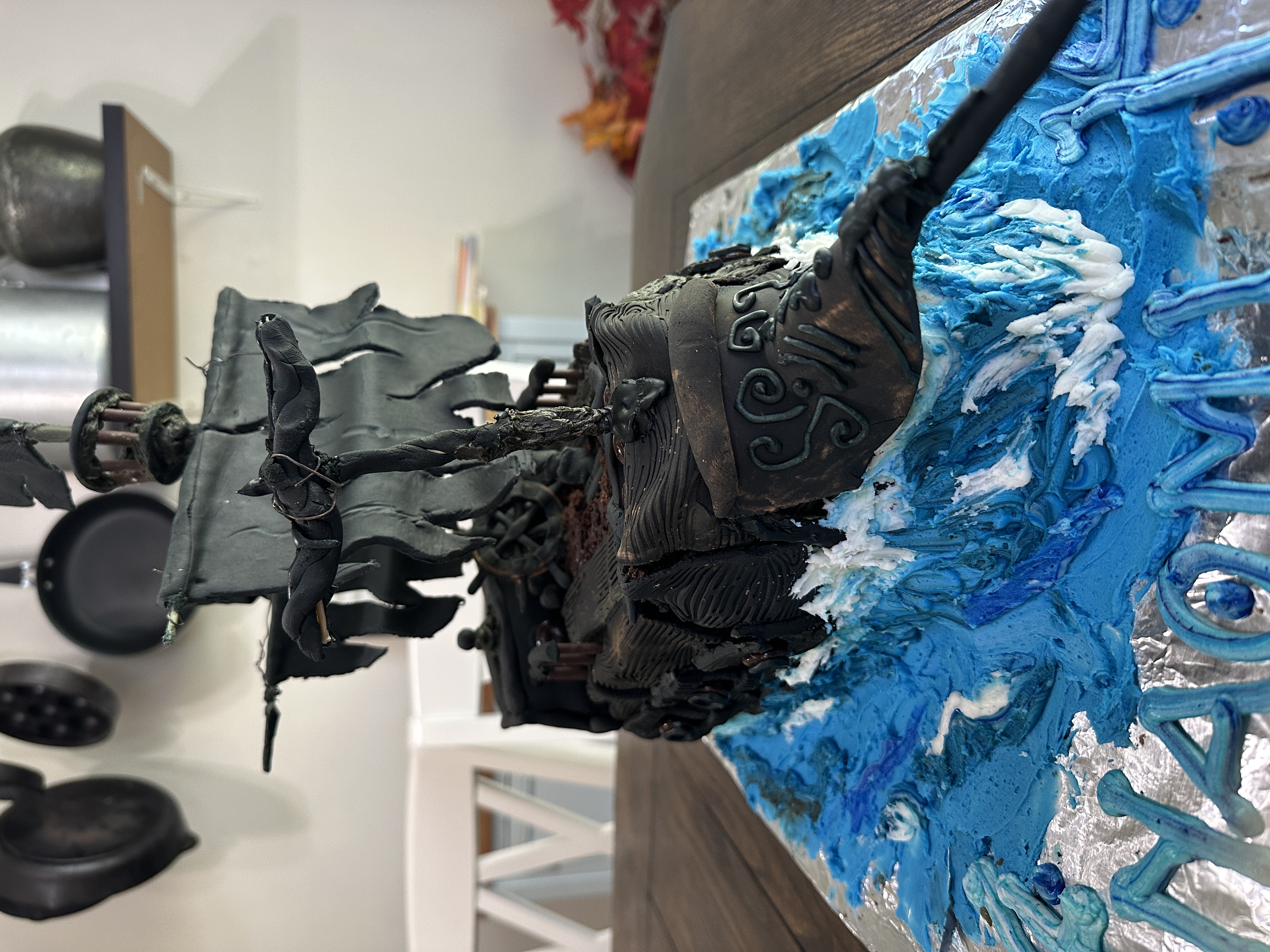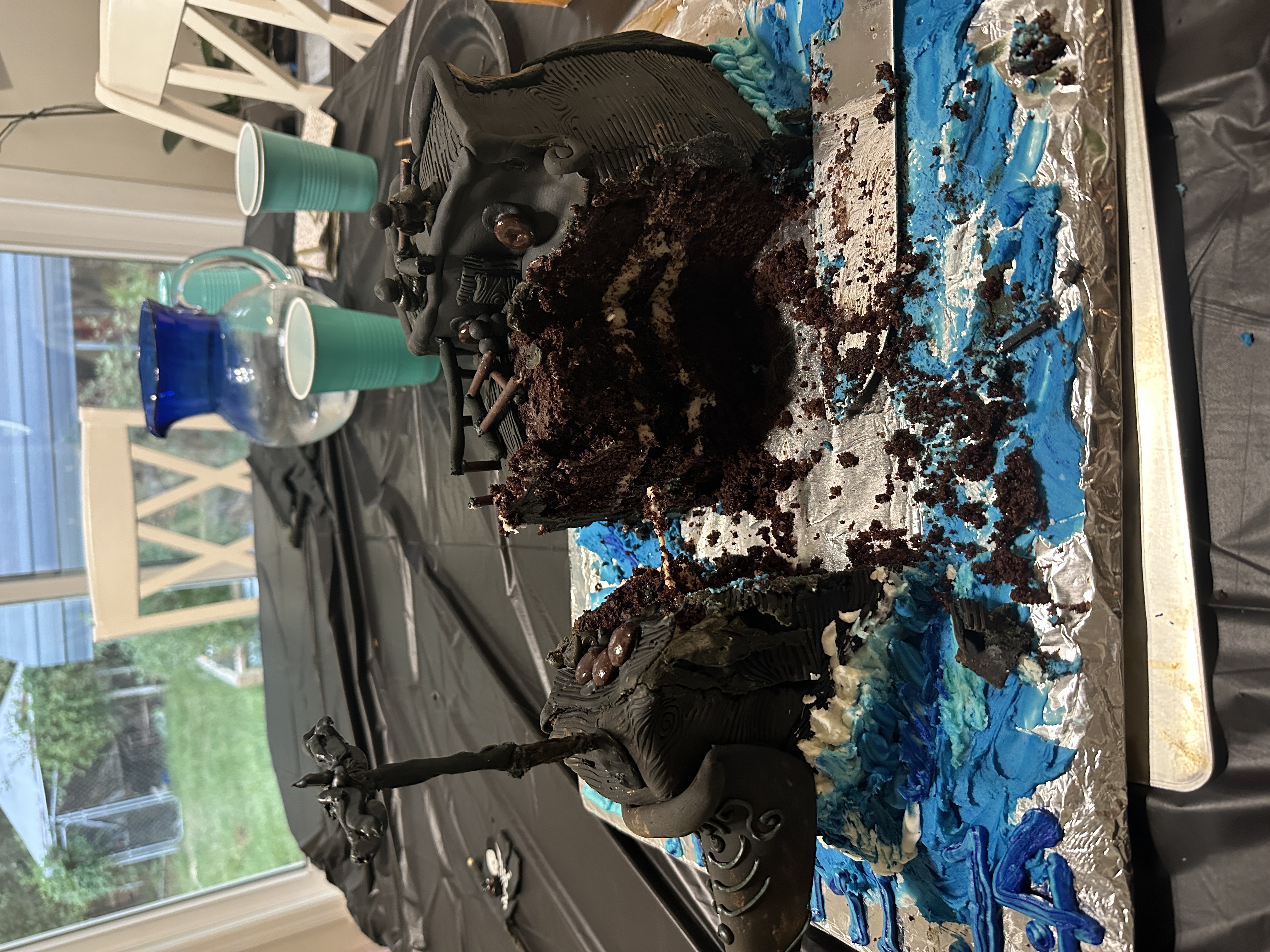 When Naomi got home from school and saw the finished cake she was so pleased. It's not perfect and despite all the sweet compliments I received I know I'm not bakery level. But it doesn't matter. All that matters is that my girls are watching me say "Yeah, Ok! Sure, I could probably do that!" to everything my life brings me. One of my greatest hopes for them is that they will face Hard and Easy and Big and Mundane and say "Yeah, Ok! Sure, I could probably do that!" I can't wait to watch them try and succeed, or fail with grace and humor. Naomi is well on her way with all of the above. Today she built a prototype of a Kaleidoscope that transfers images in your mind to paper out of a Monster can and foil. It's something she and her friend designed for a class at school. During the project she became proficient at using a dremel. See?! Well on her way.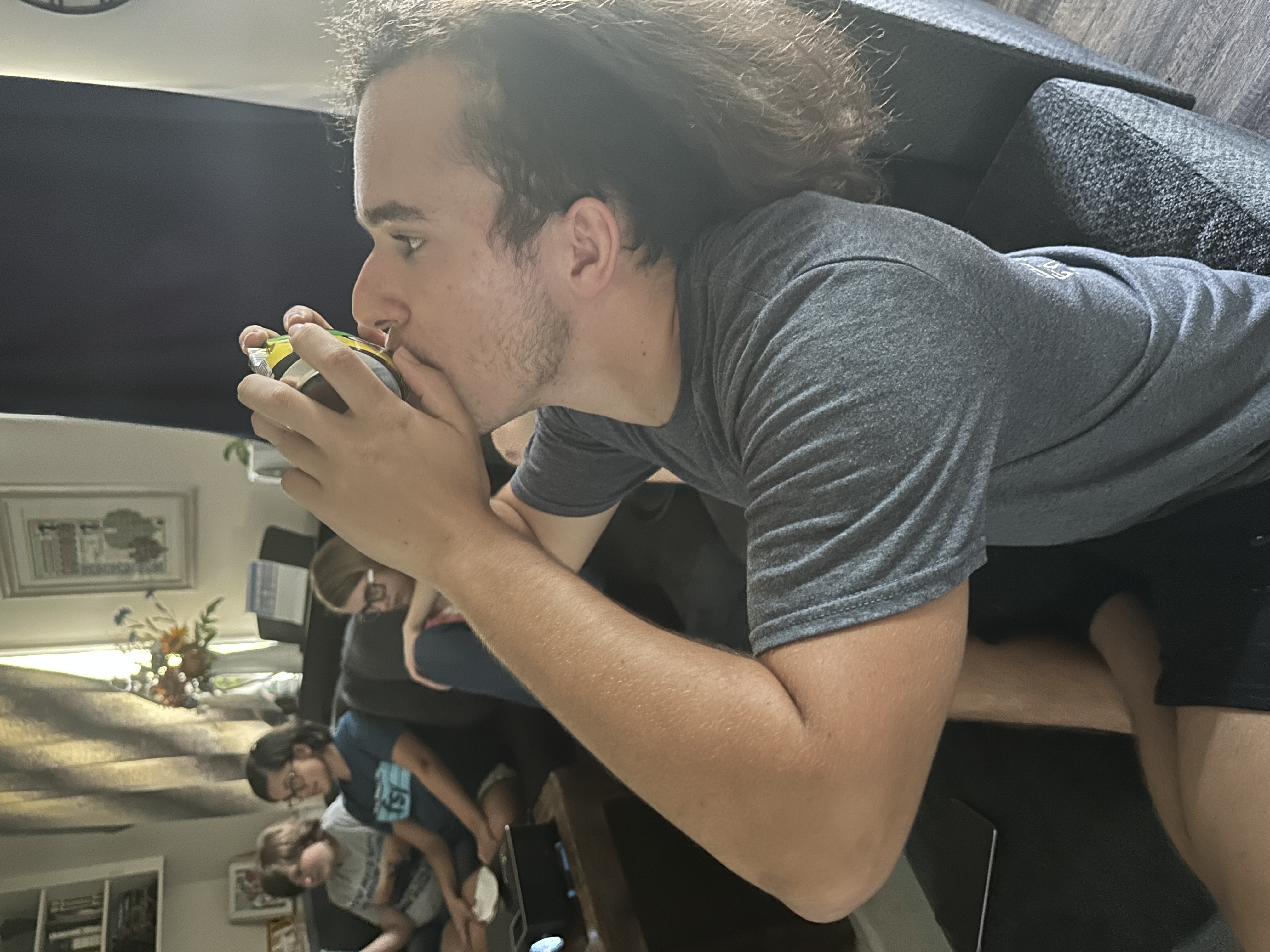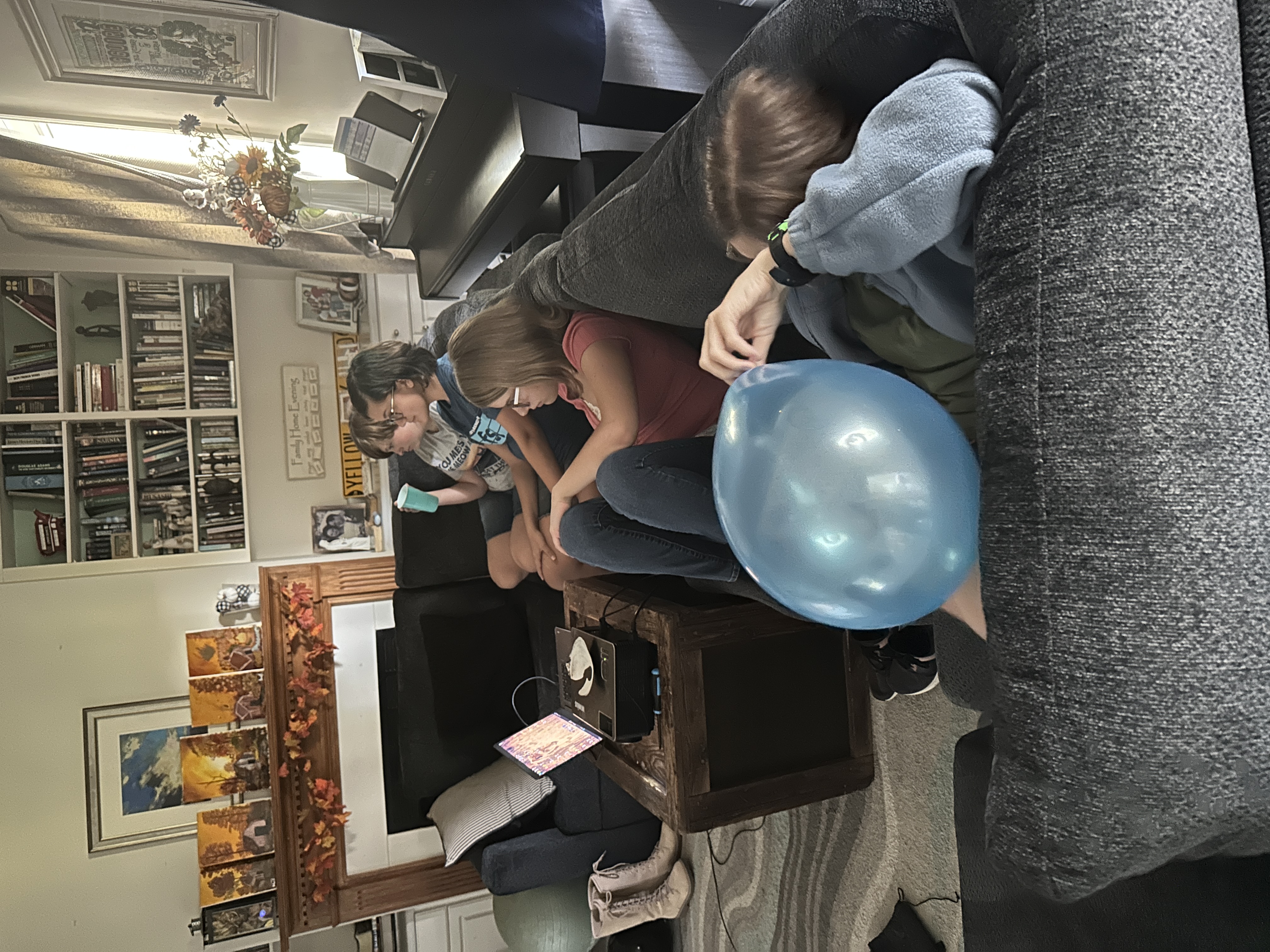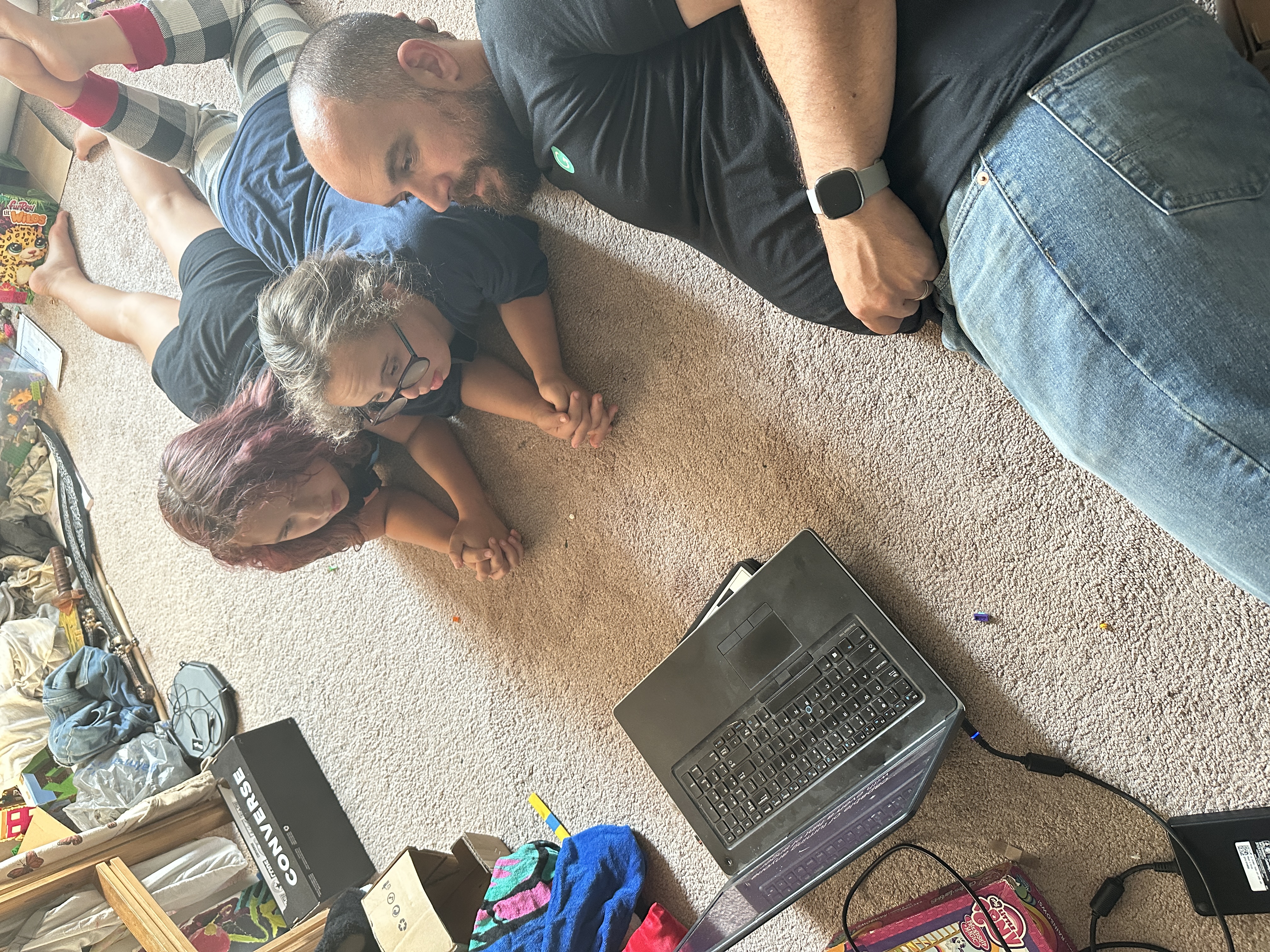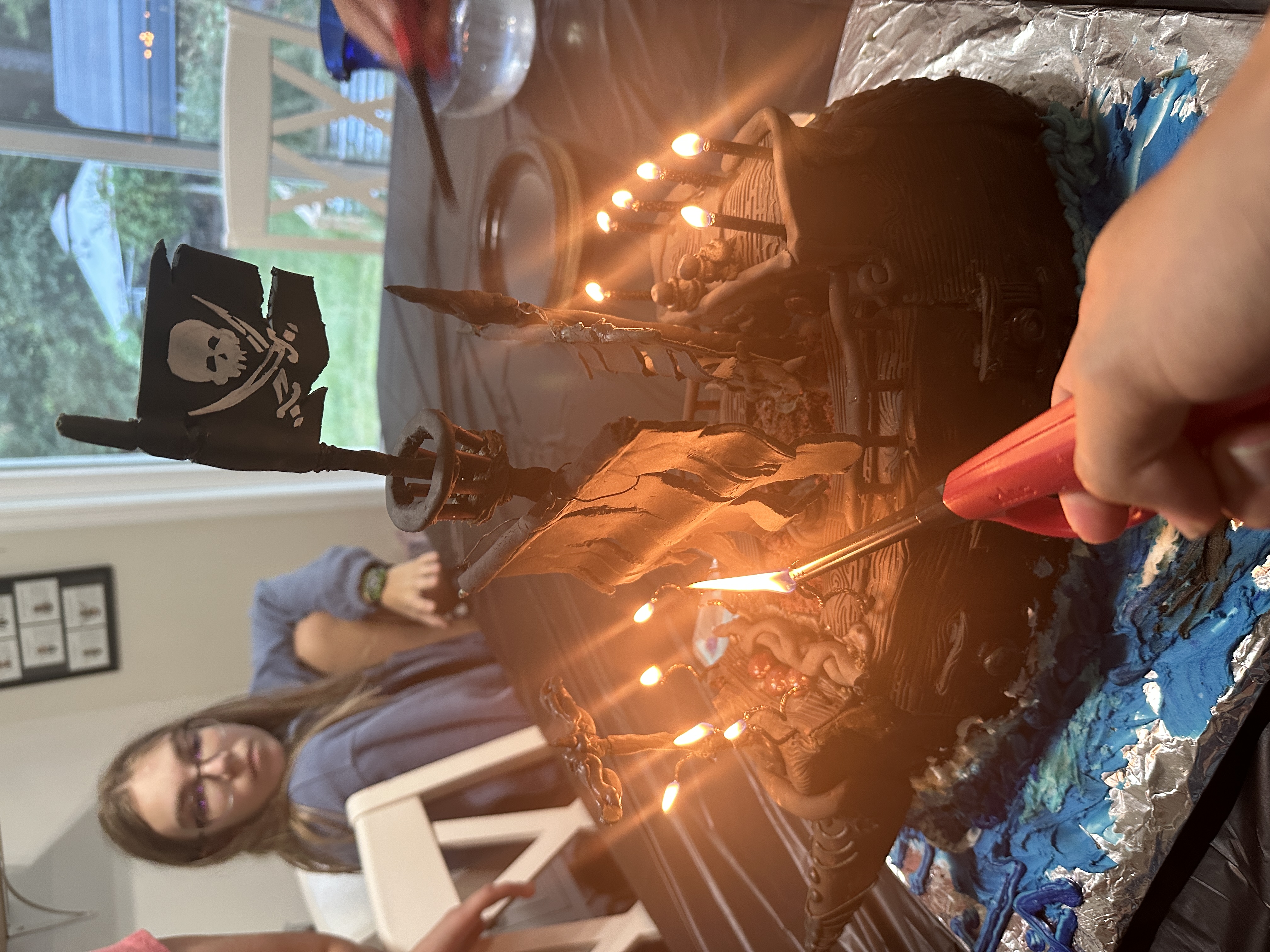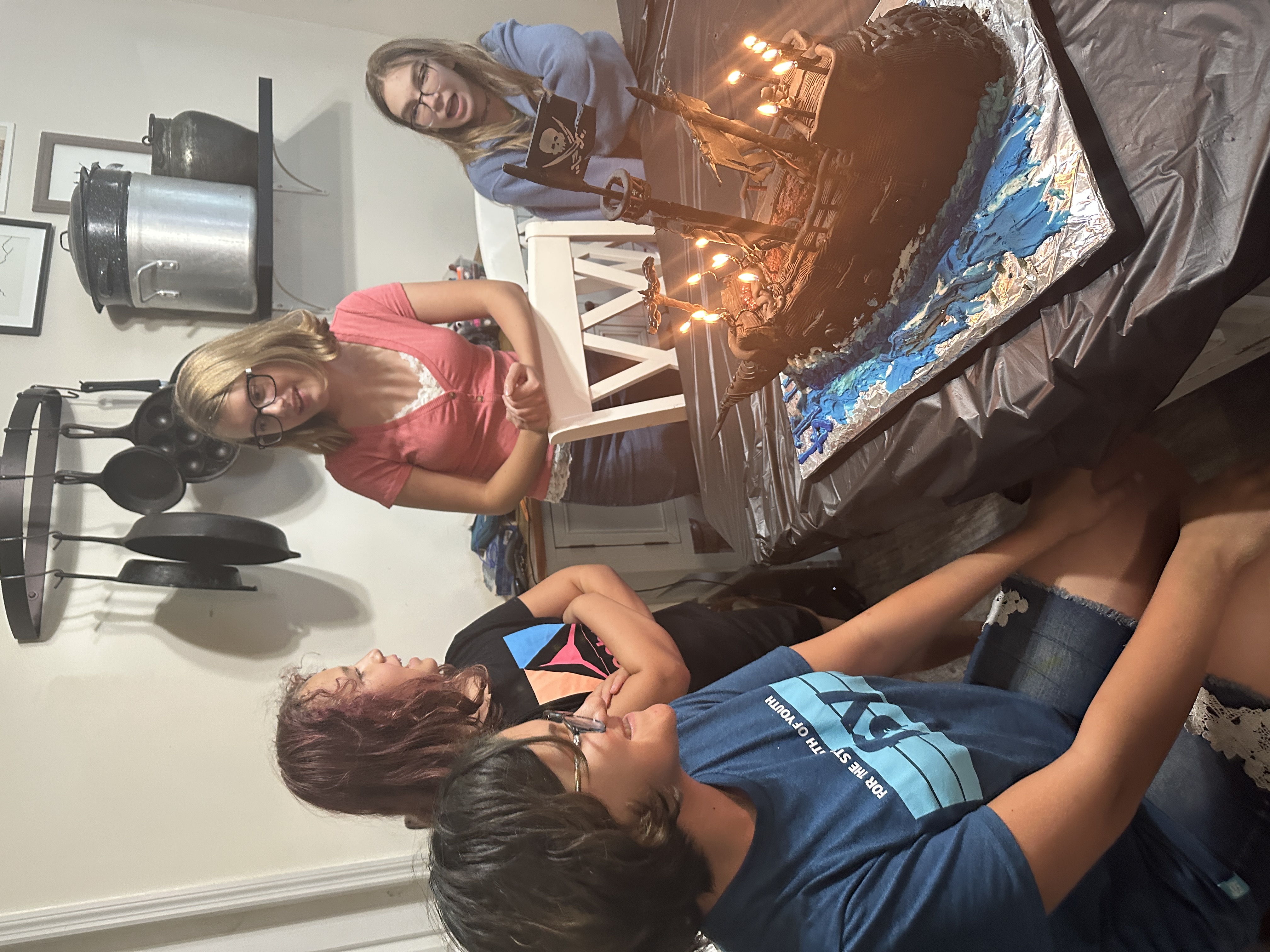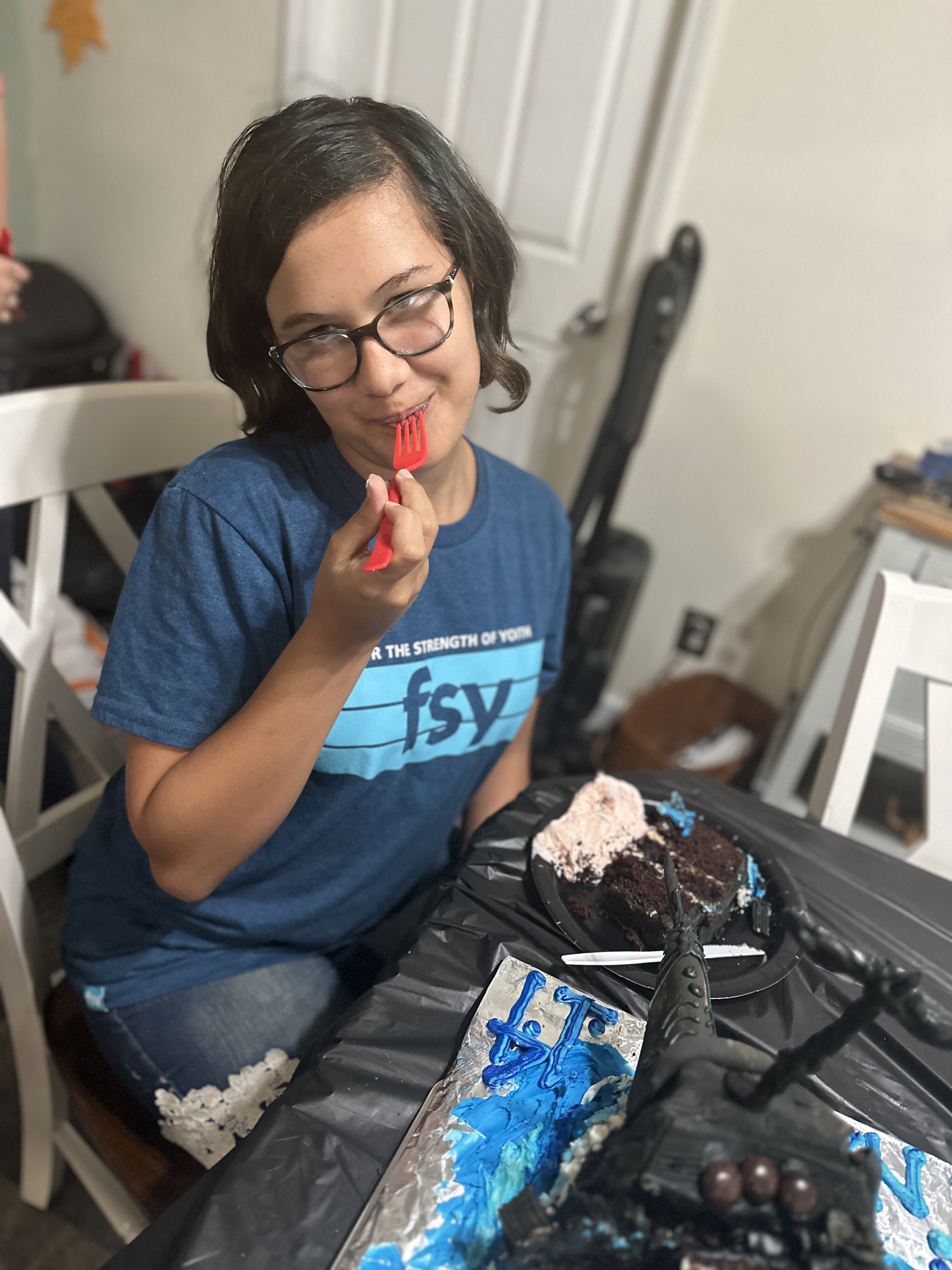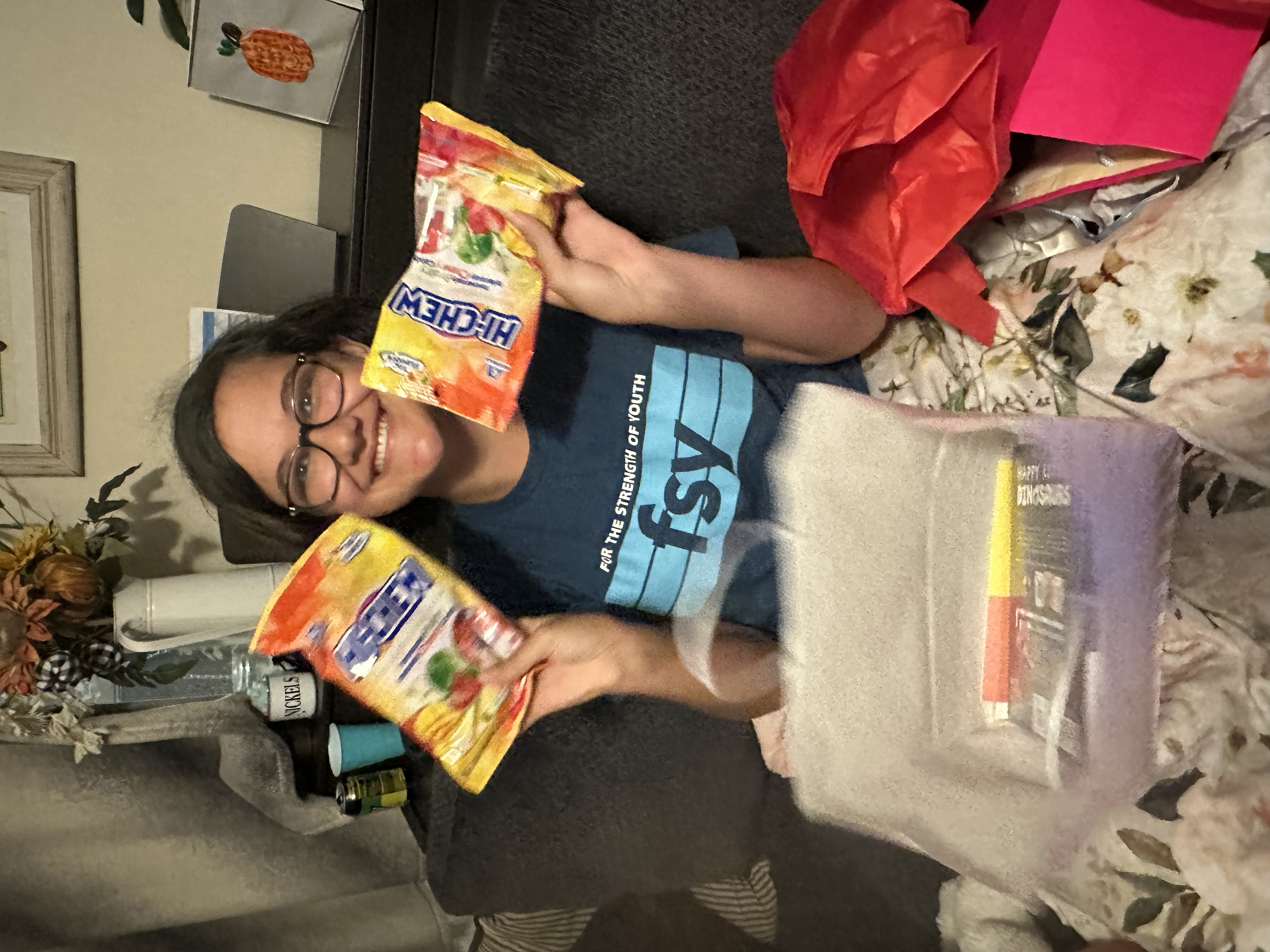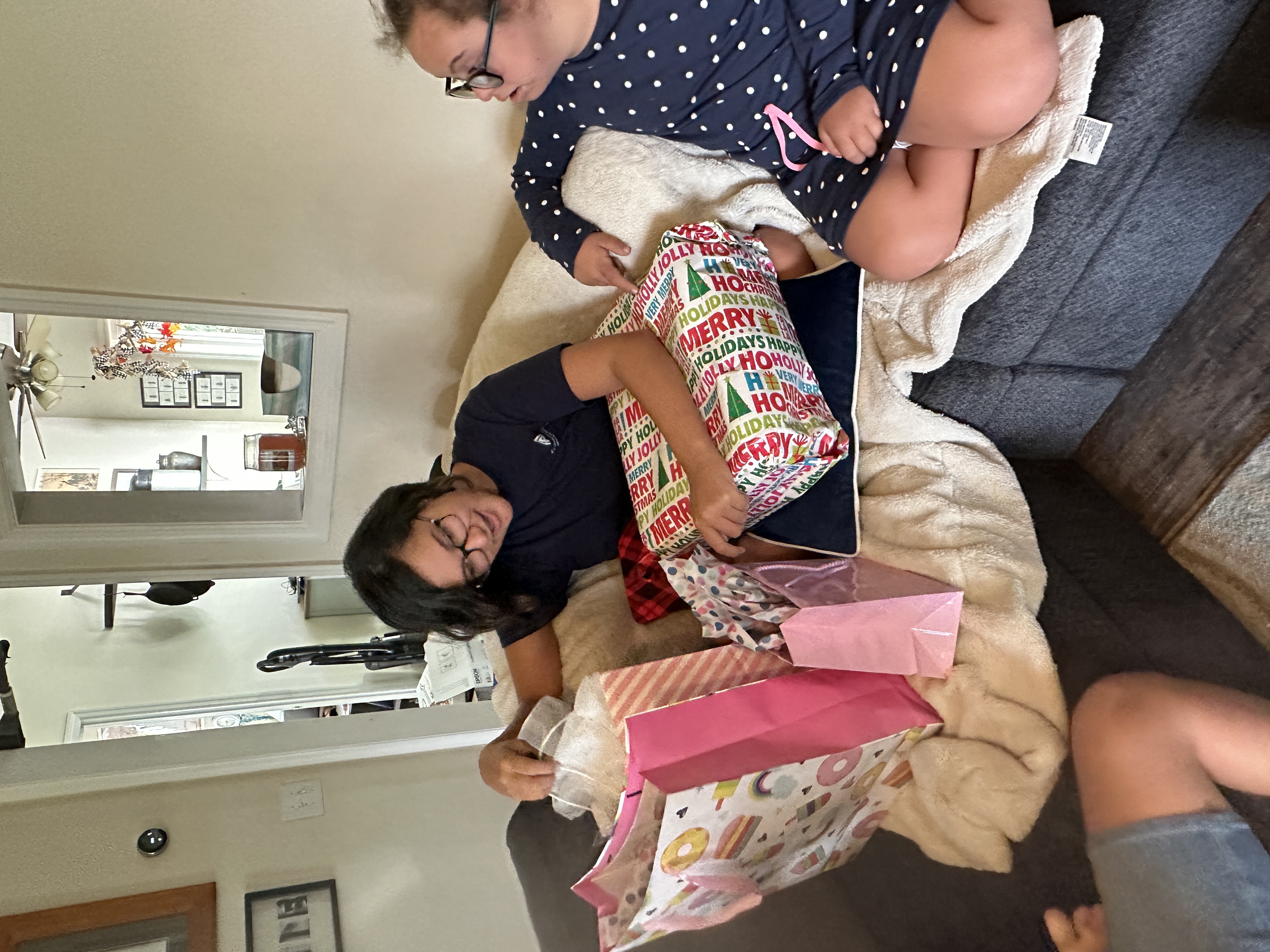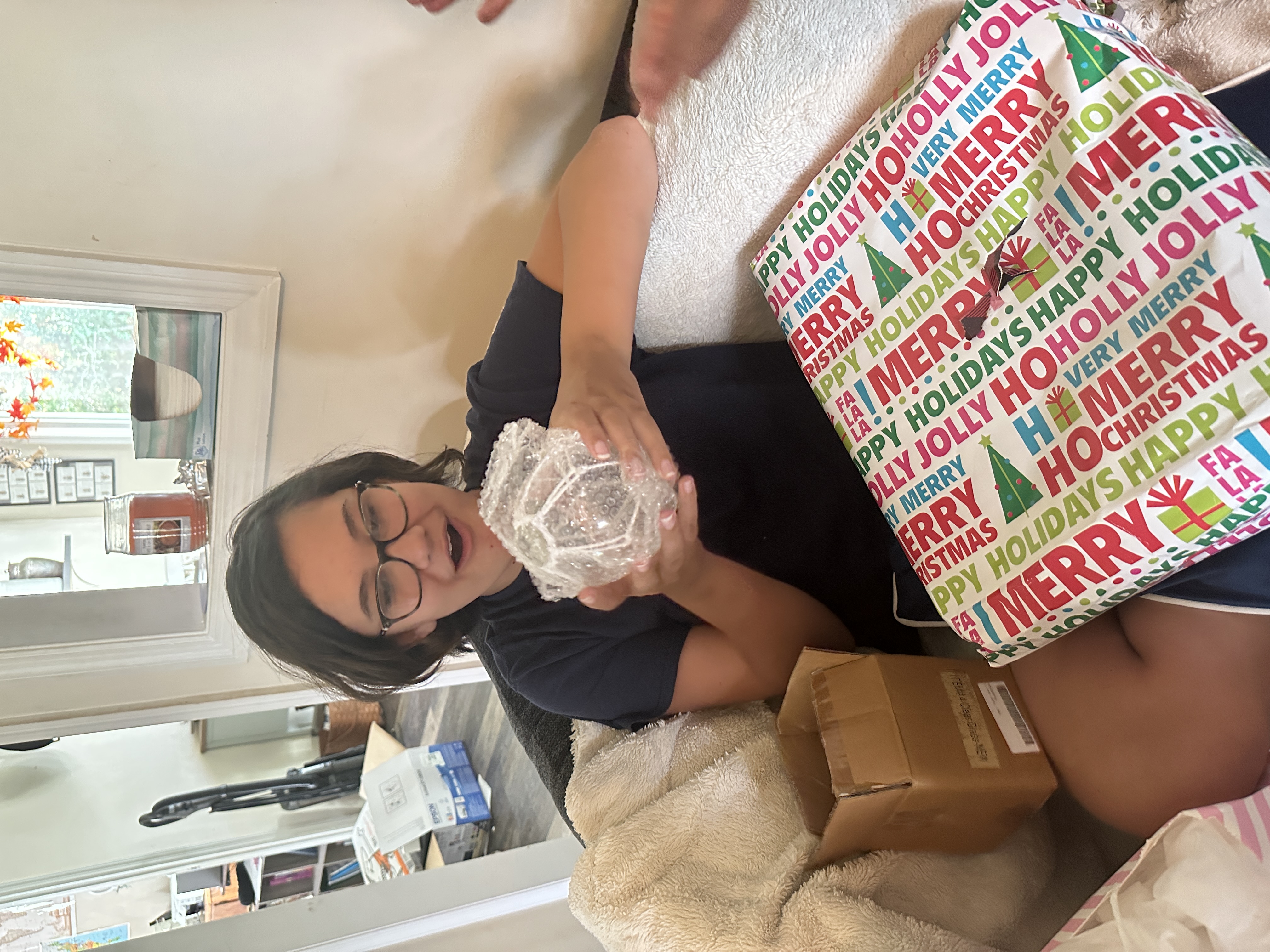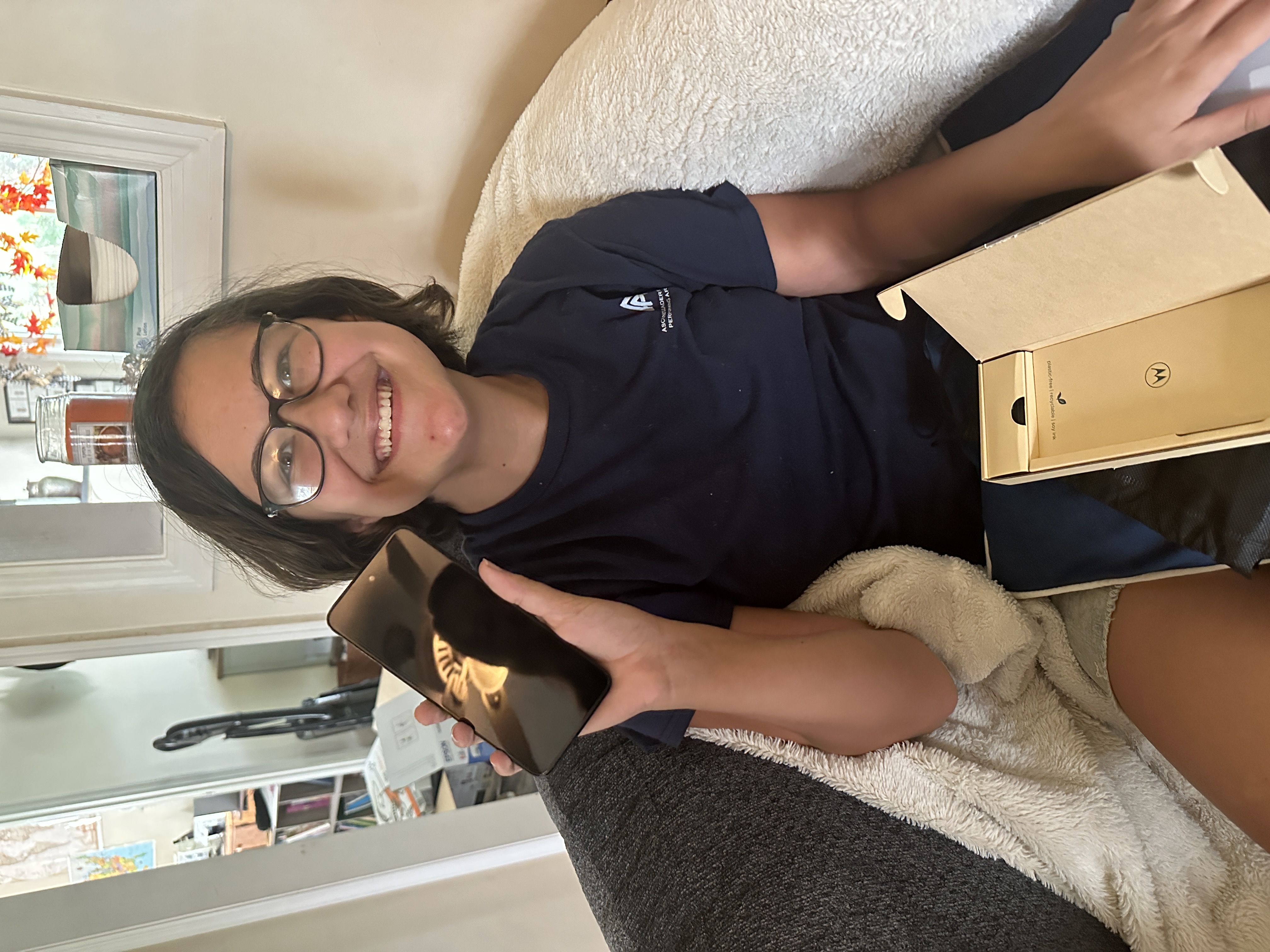 Just like Garyn's 14th, Nays opted for a friend movie night. They watched the first Pirates of the Carribean movie. Neil and the girls had a private screening of our current favorite, Miraculous: Ladybug and Cat Noir, the Movie. [Aside: Neil and I are drawing our Halloween costume inspiration from this movie…hint hint wink wink.] Presents and demo of the cake happened and no more birthday parties until 2025. Sunday she got her family presents, including her very first cell phone. Whole new chapter for all of us.
I recently read the blog post I wrote when she turned five. I don't have a throw back picture for you tonight but I wrote this:
She will be brilliant through all life's lonely times and she will shine when she is surrounded by people. She will negotiate even the most hard-nosed hagglers to death and then she will turn around and be super generous. I'm not worried about this one anymore.
Not a whole lot has changed. She's a beautifully introverted social butterfly who has definite opinions on everything and a nurturing streak deeper than the Grand Canyon. Everyday I watch her and I truly am not worried. She's exactly who she is supposed to be and I couldn't be prouder.