Fun thing about having sisters who are dancers…they are excited about weird things like aerial silks. I mean, we love it at our house. Obviously. Corra has so much fun every class and we love that she loves it. But a month ago a light bulb went off in Corra's head. What if we did a private class with us and my sisters? Long-short, they loved the idea and Naomi and Layna were excited for the chance to see what all the fuss is about. So we scheduled a class with just us and Corra's teacher, while Baylie and McCall were going to be visiting. Finally the day arrived and we met up at the studio.
Silks are hard! But I have to say, my years of strength training are paying off and I was able to do everything and then some. There is something pretty cool about your girls saying, "Wow! You're pretty good, Mom!"
Layna was mostly content to get in the sling and be a fish. And she was an excellent fish.
Naomi was also really excited about how much she was able to do and enjoyed making up her own poses.
Corra is an old hat…she had to work hard to not show off too much.
My sisters did well and it pushed us all in a really good way.
We all were pretty proud of ourselves for getting out and doing something different. Maybe next visit I'll sign us up for a sushi class, or Baylie's suggestion: wheel pottery!
We had worked up a bit of an appetite so after classes we went out for dinner and ice cream at Cold Stone, a huge treat.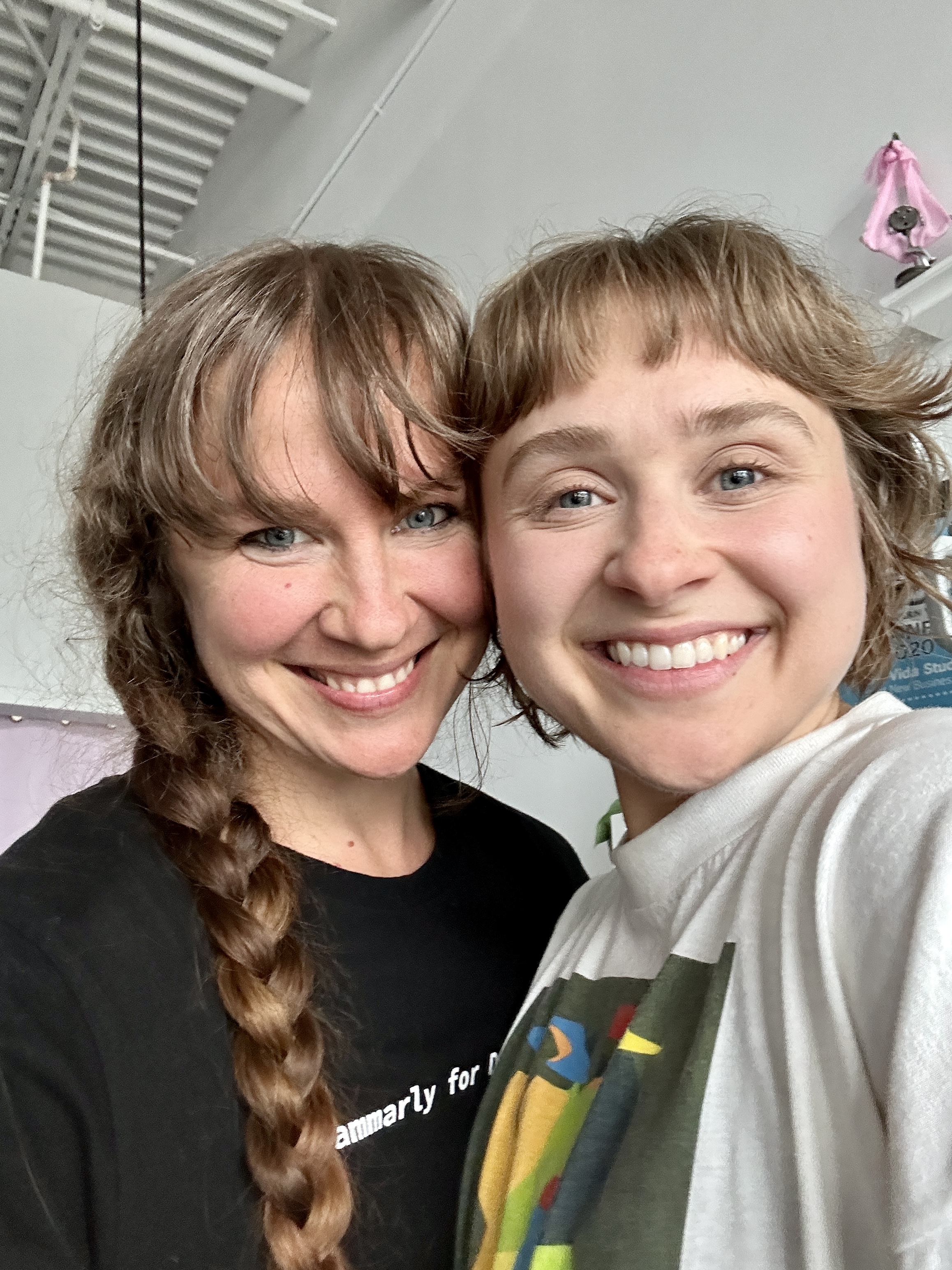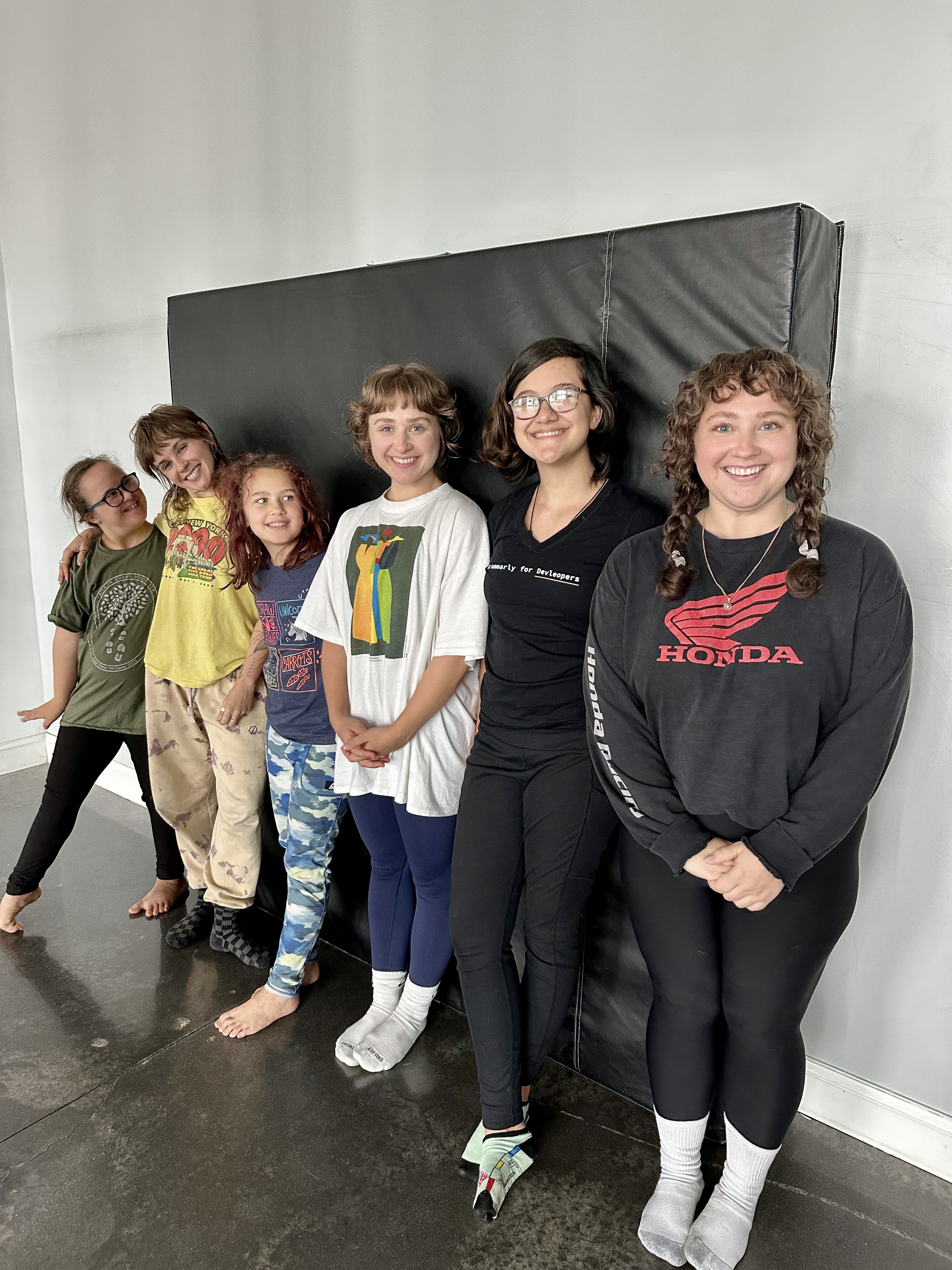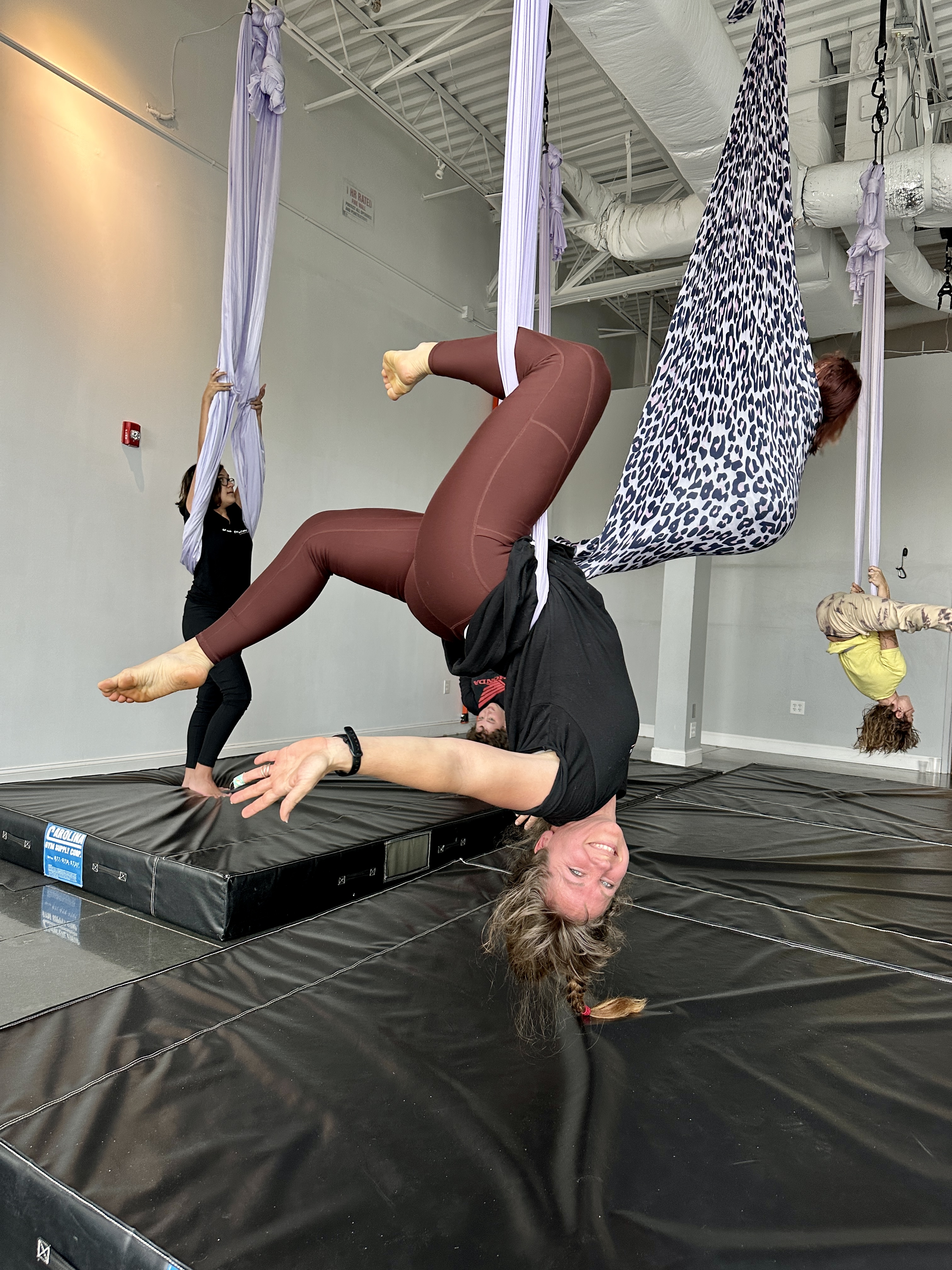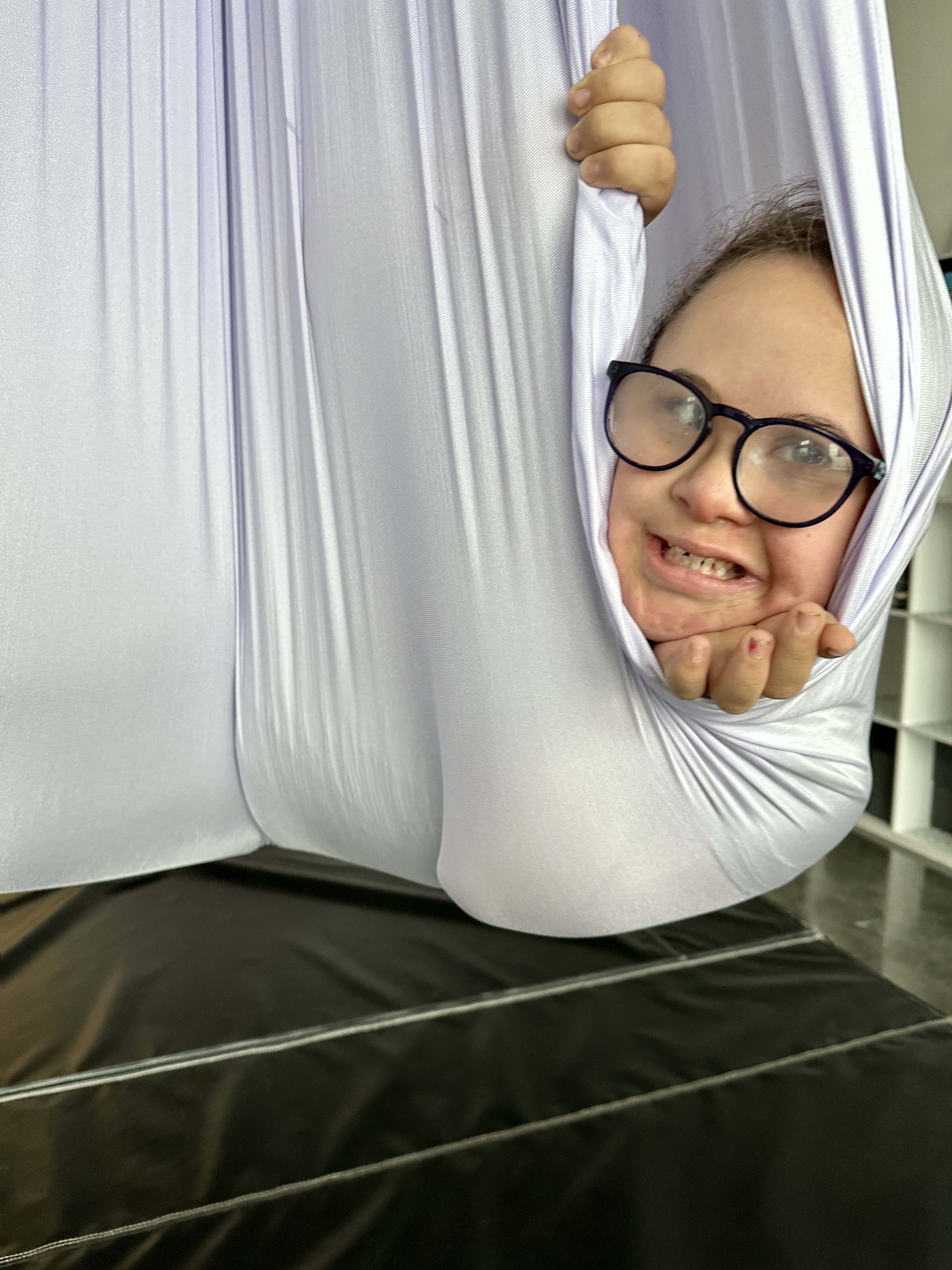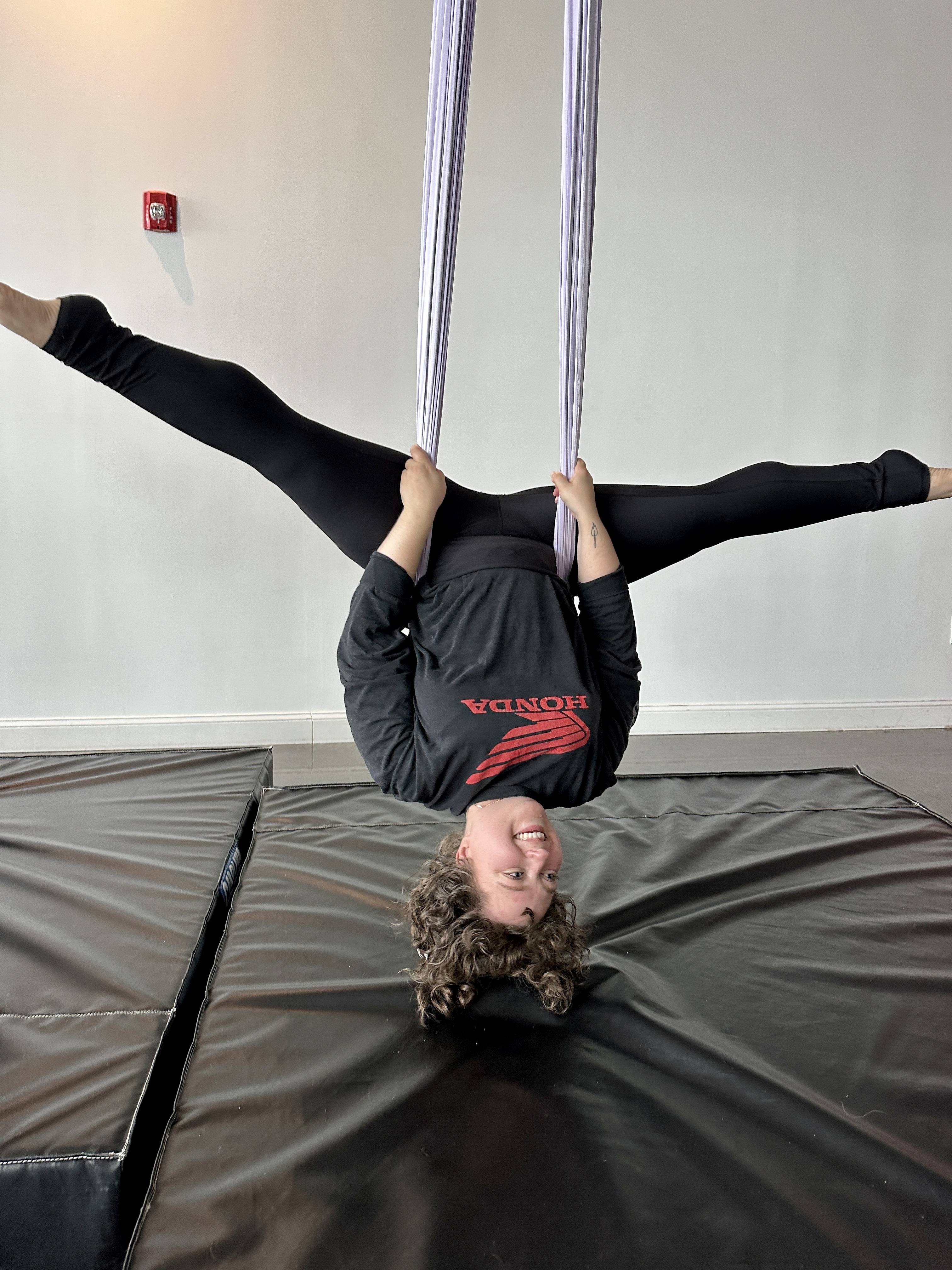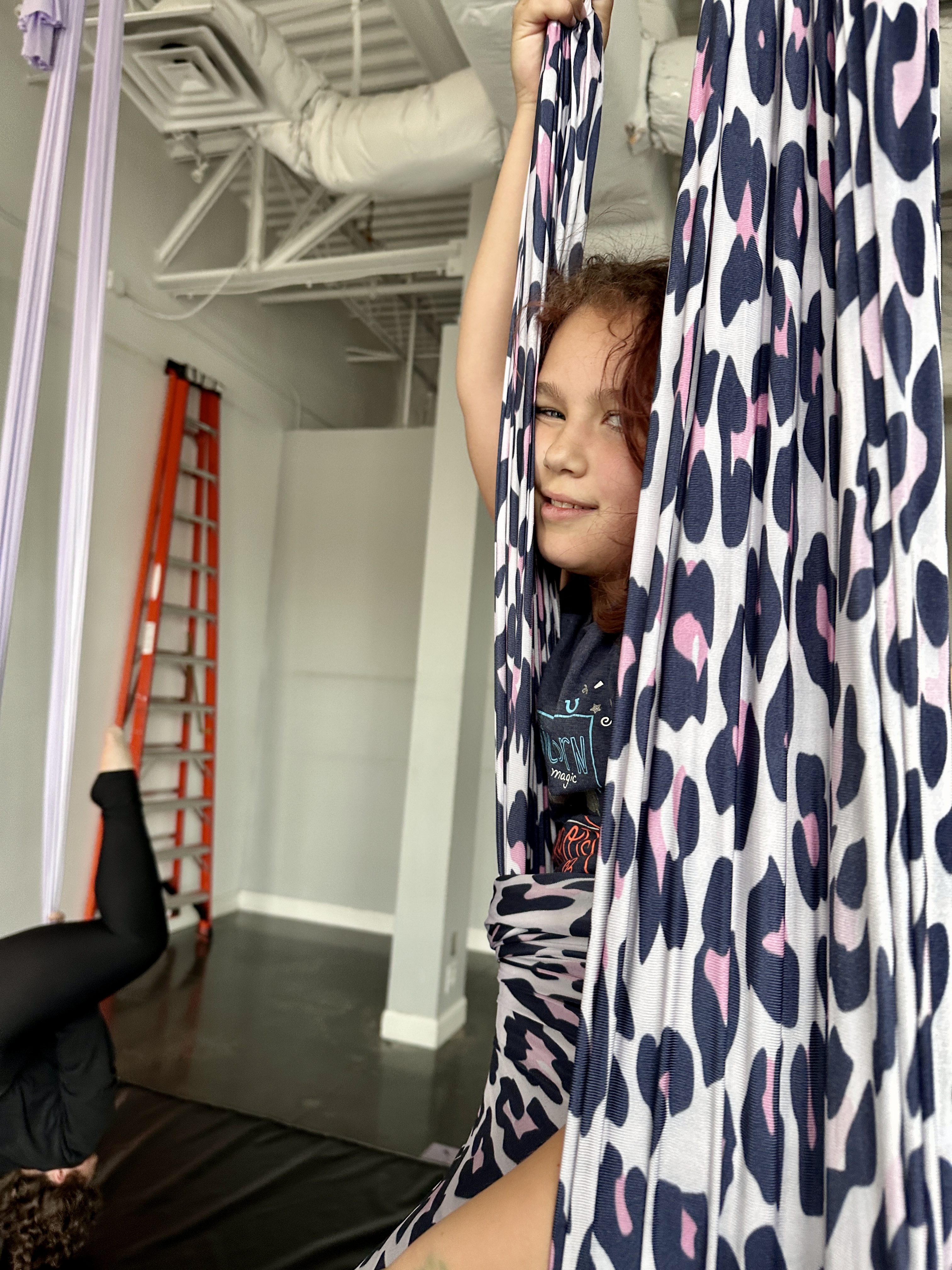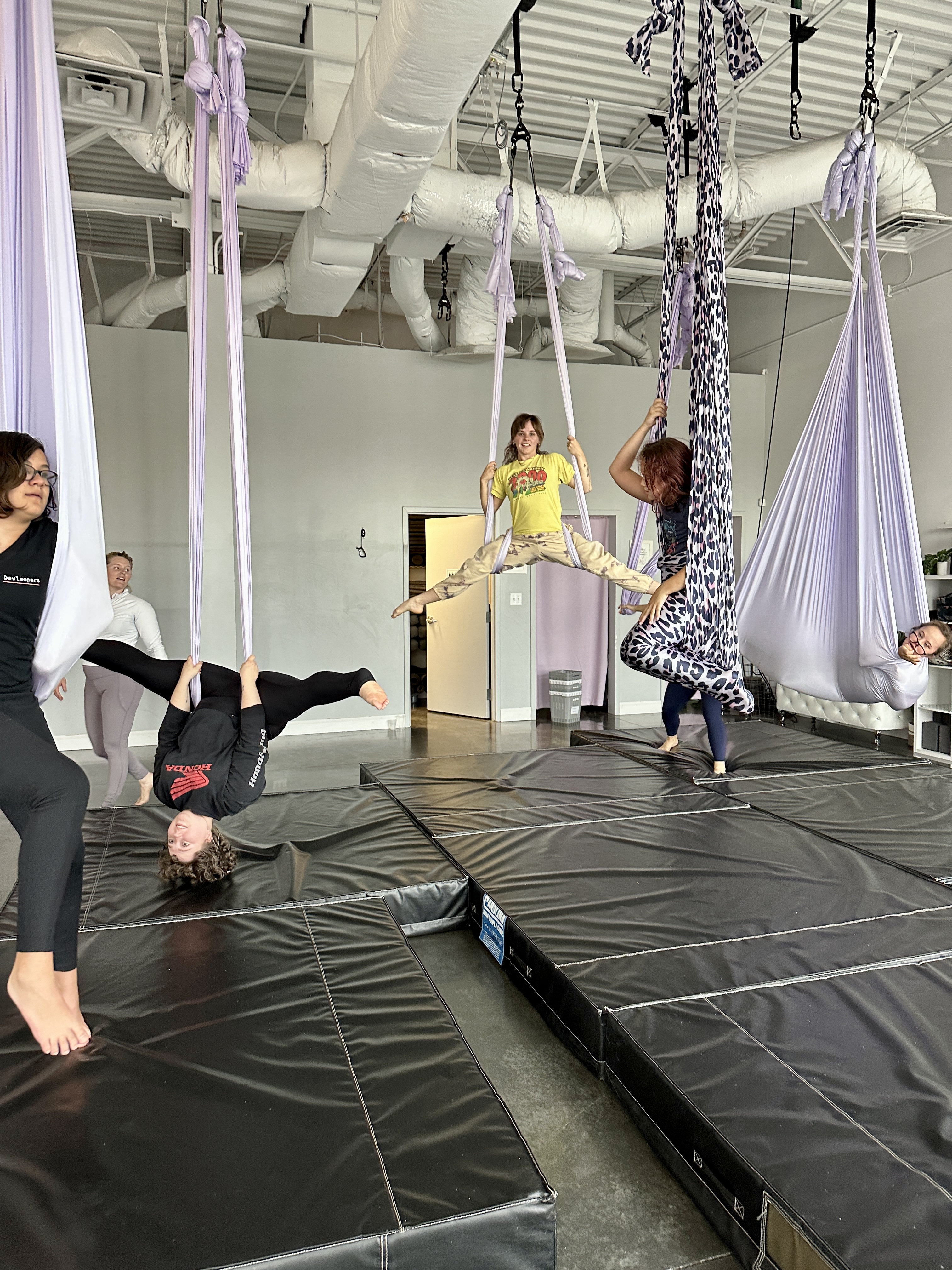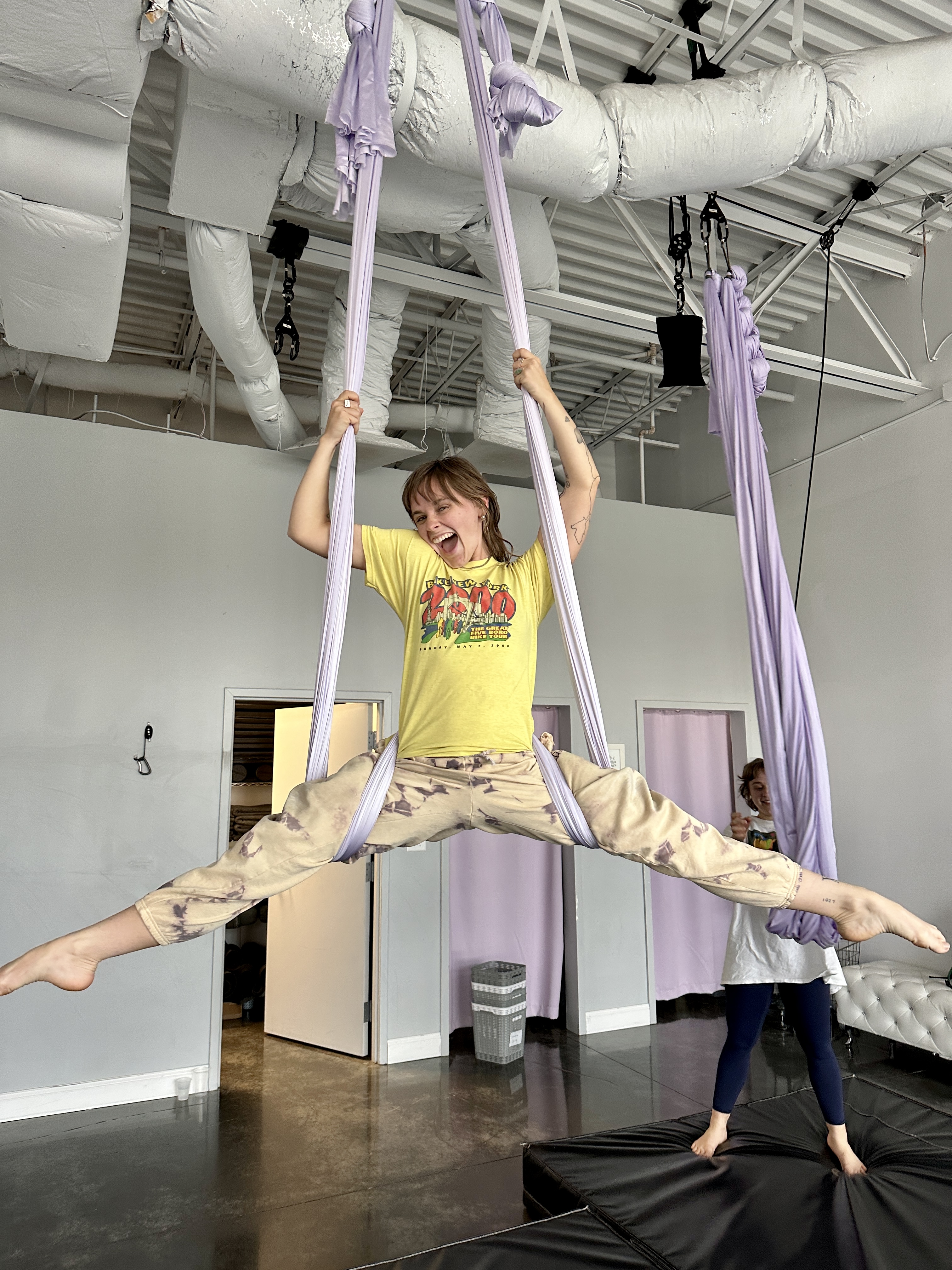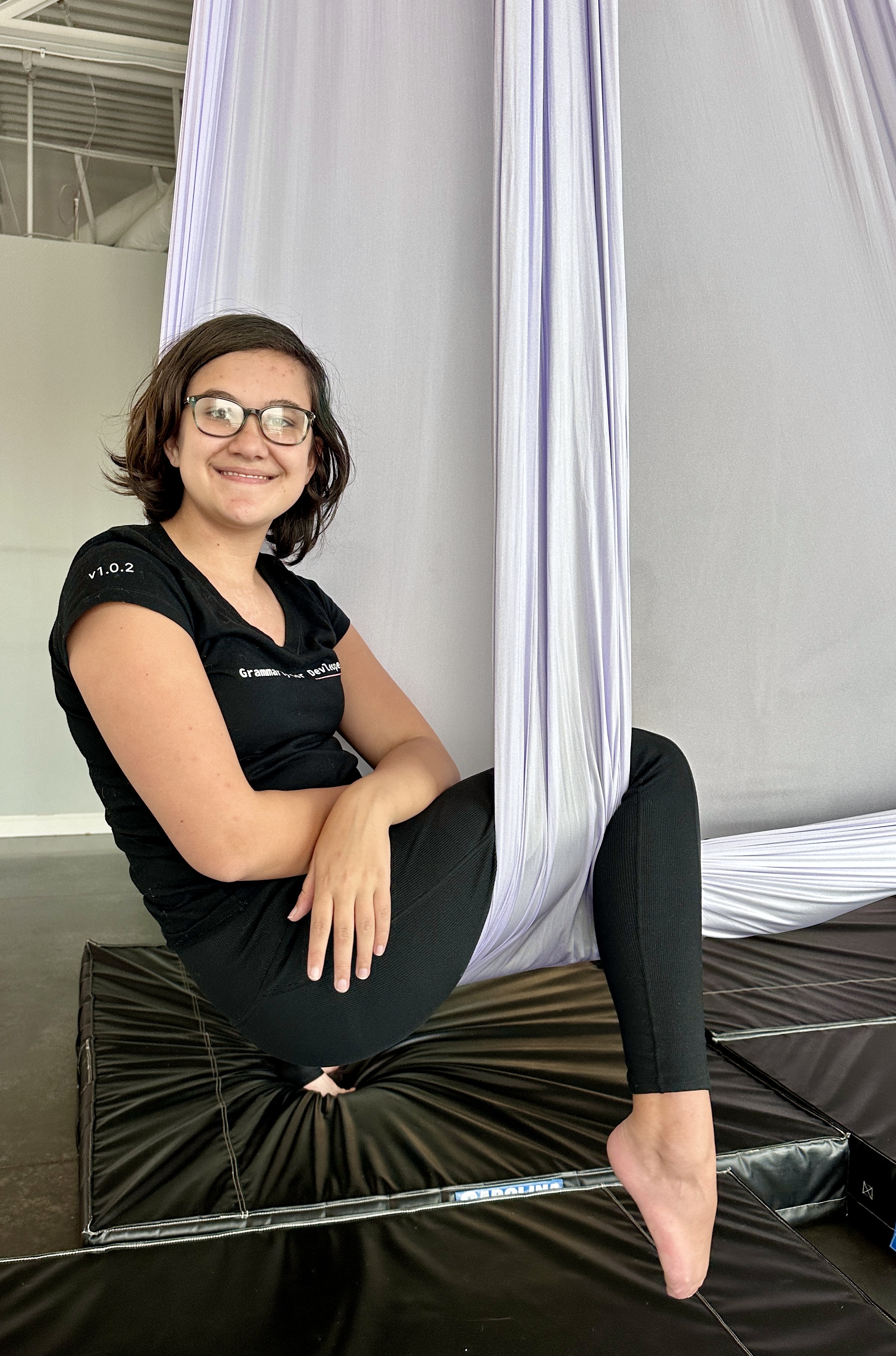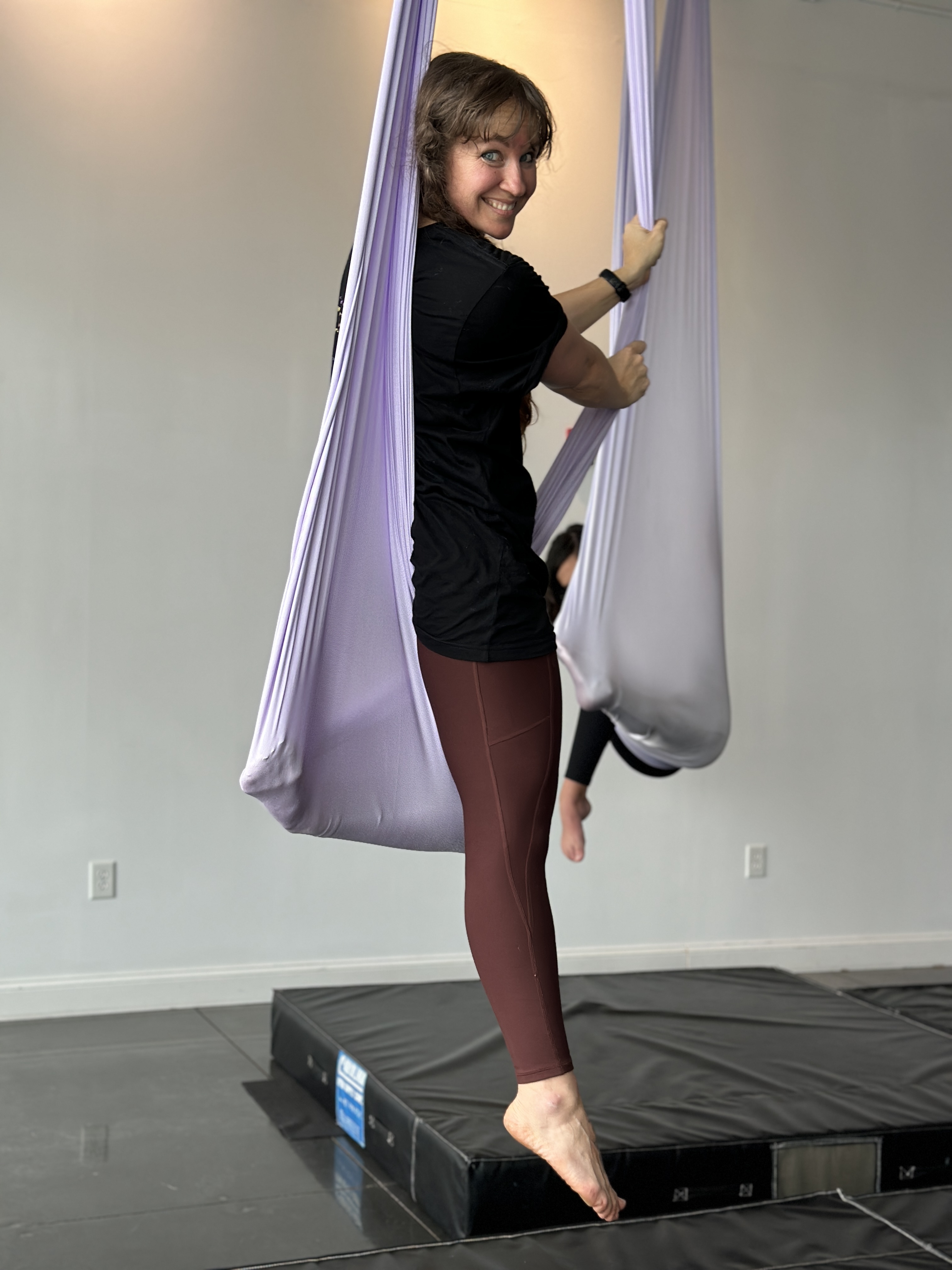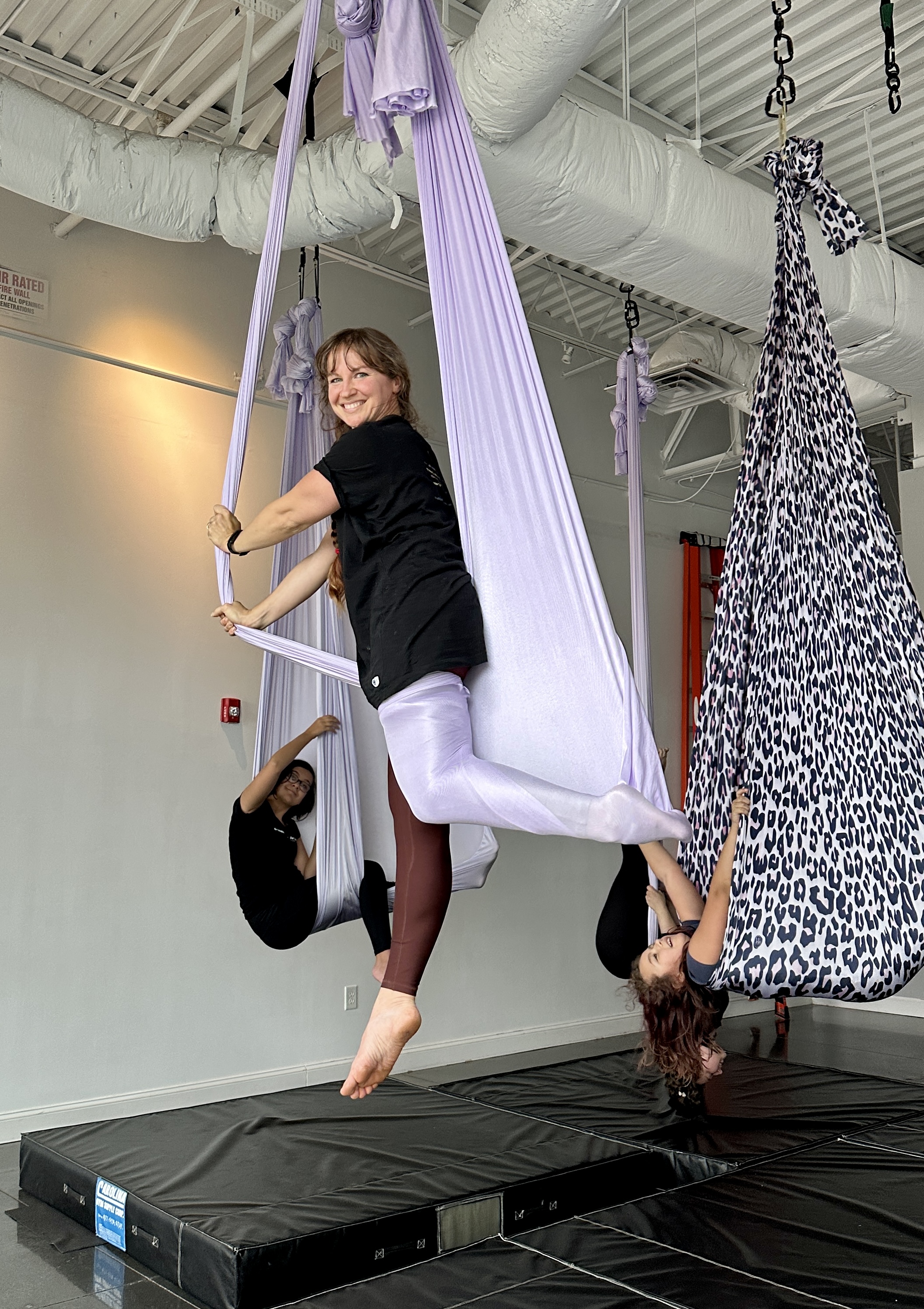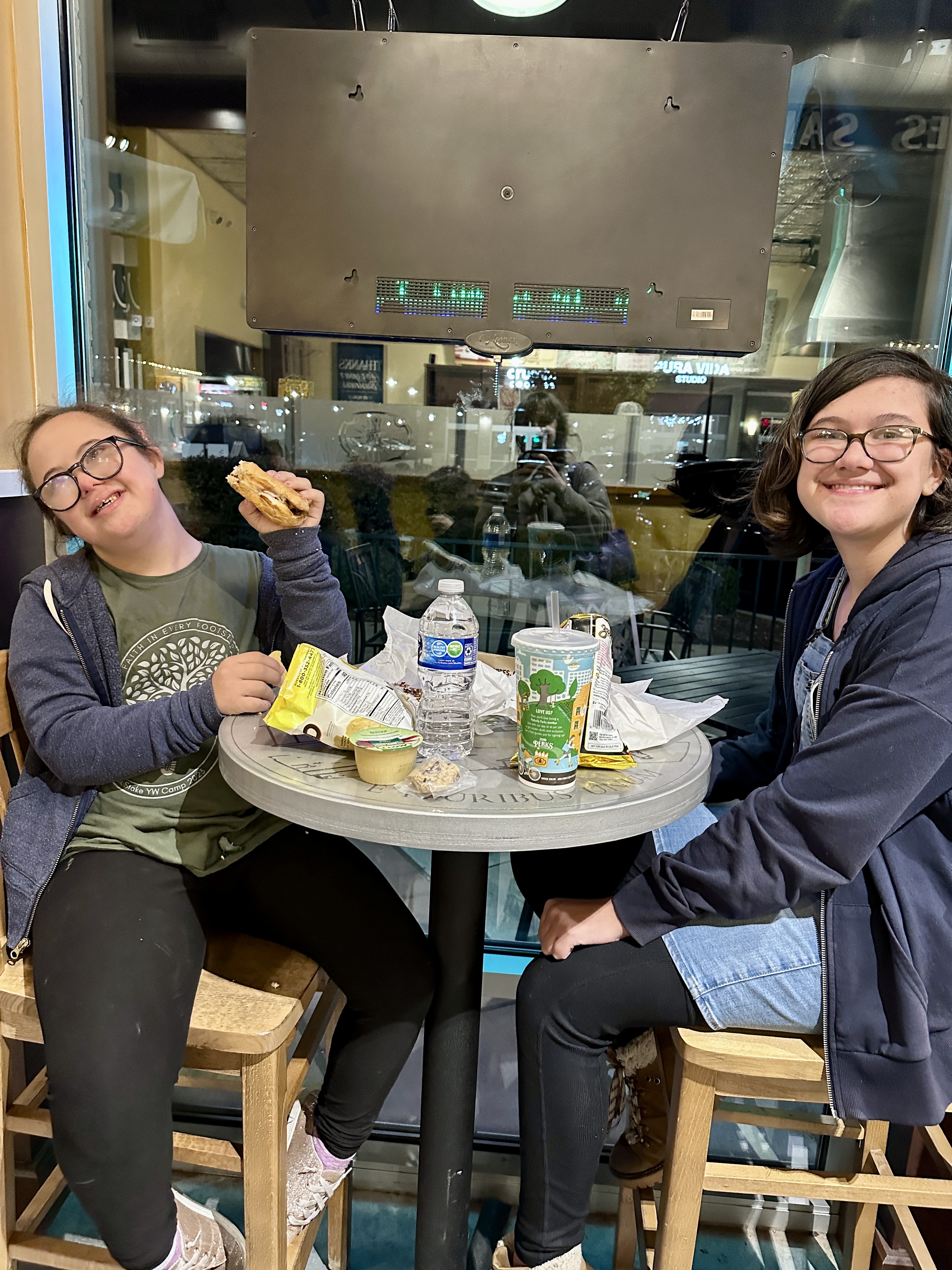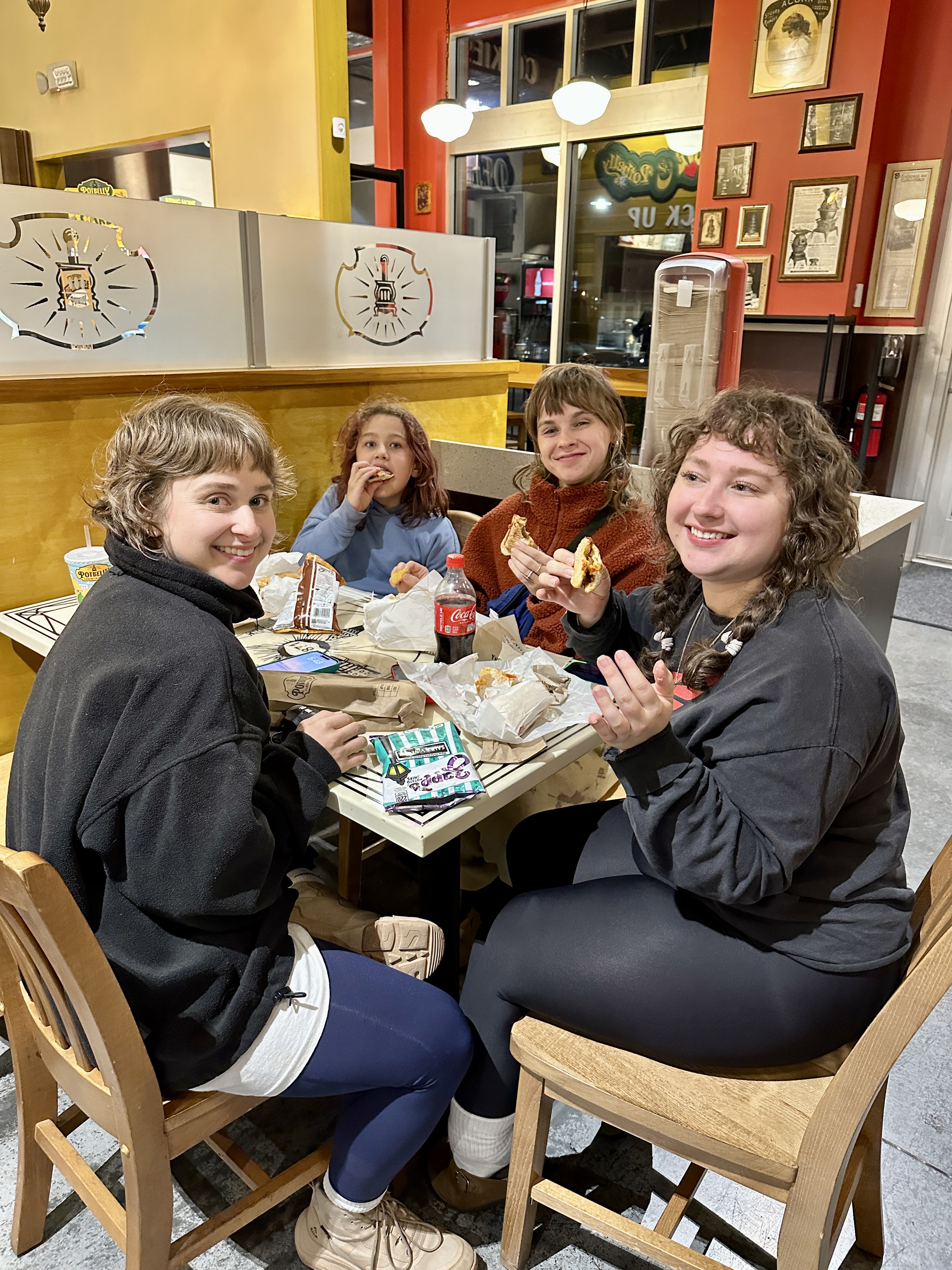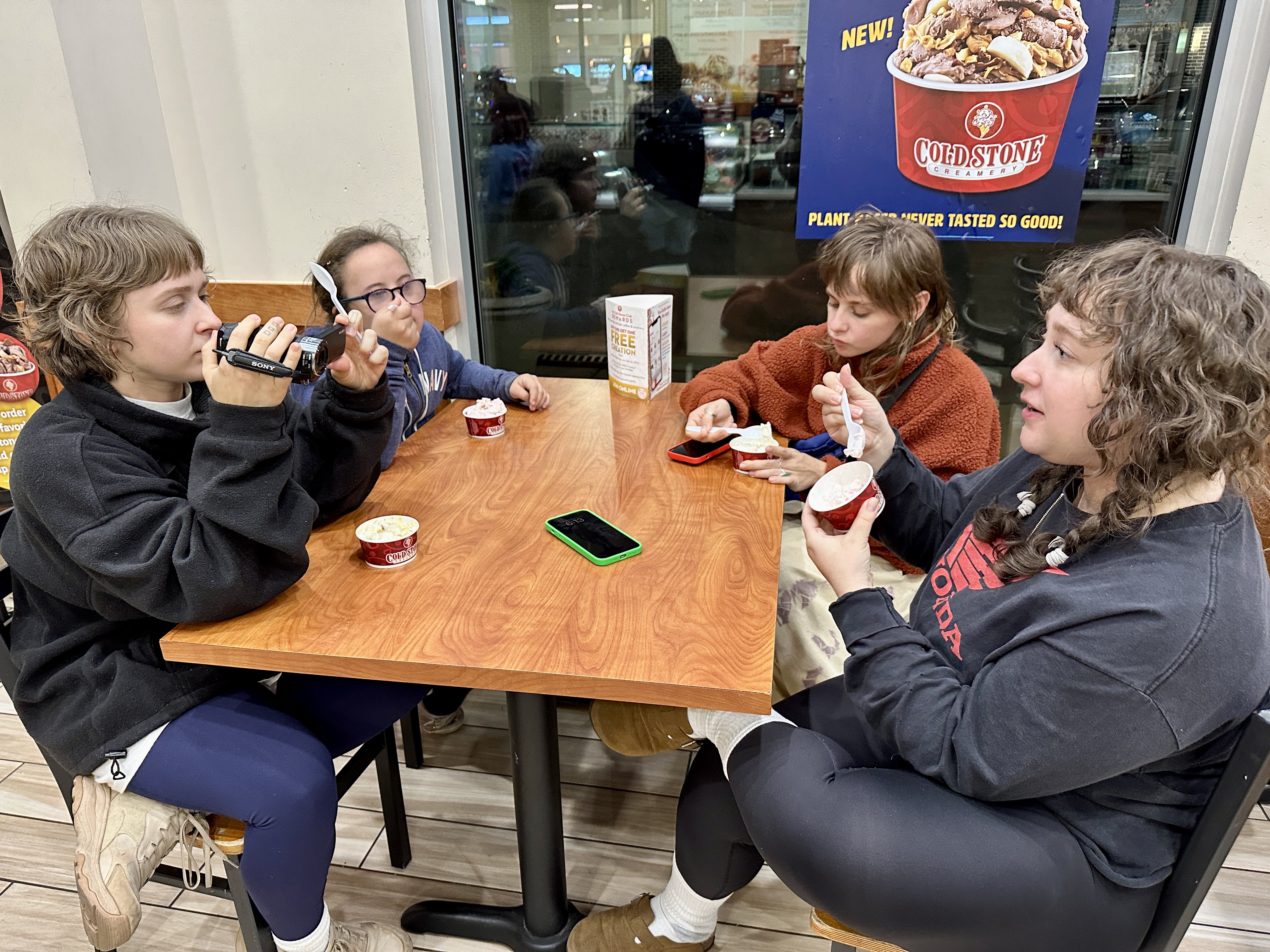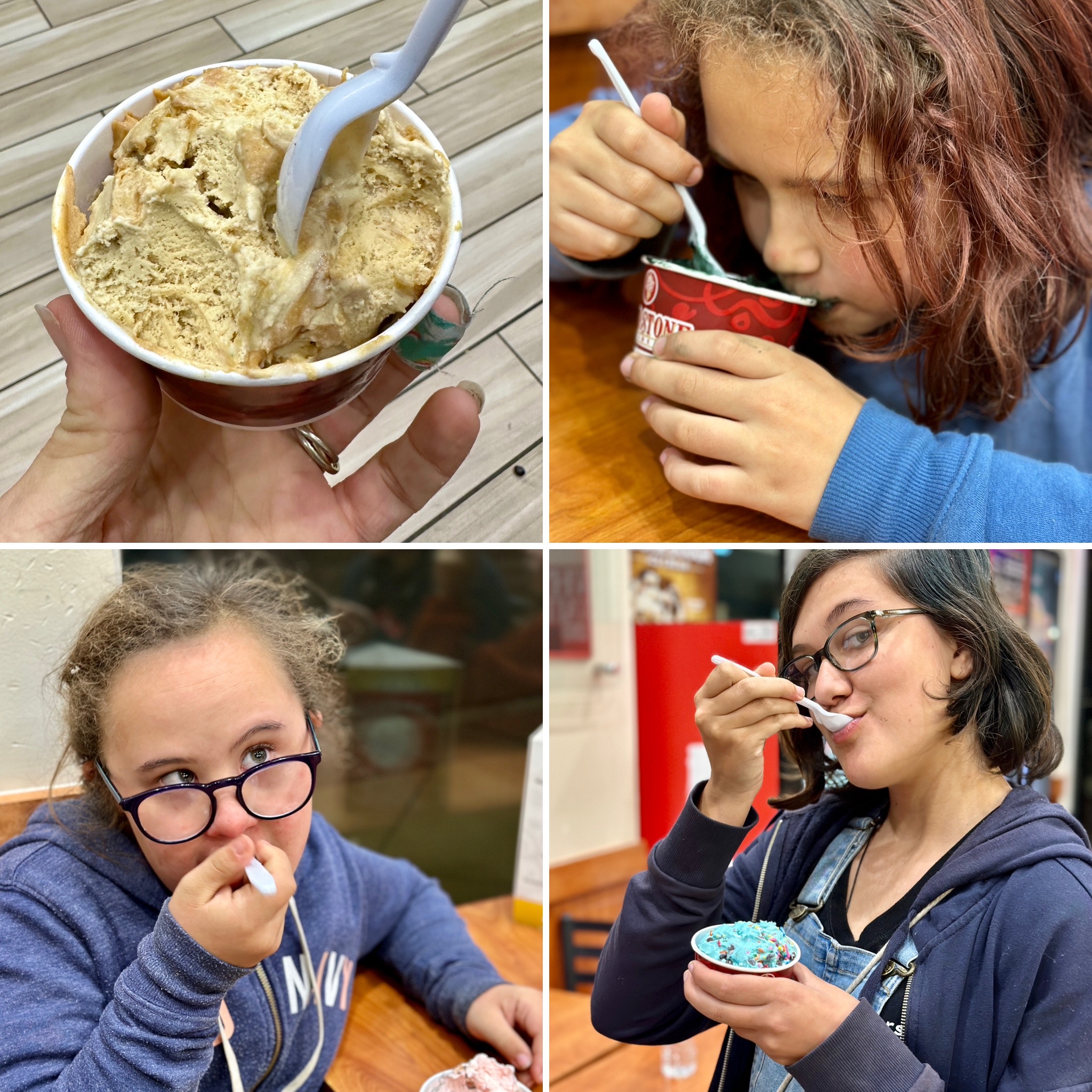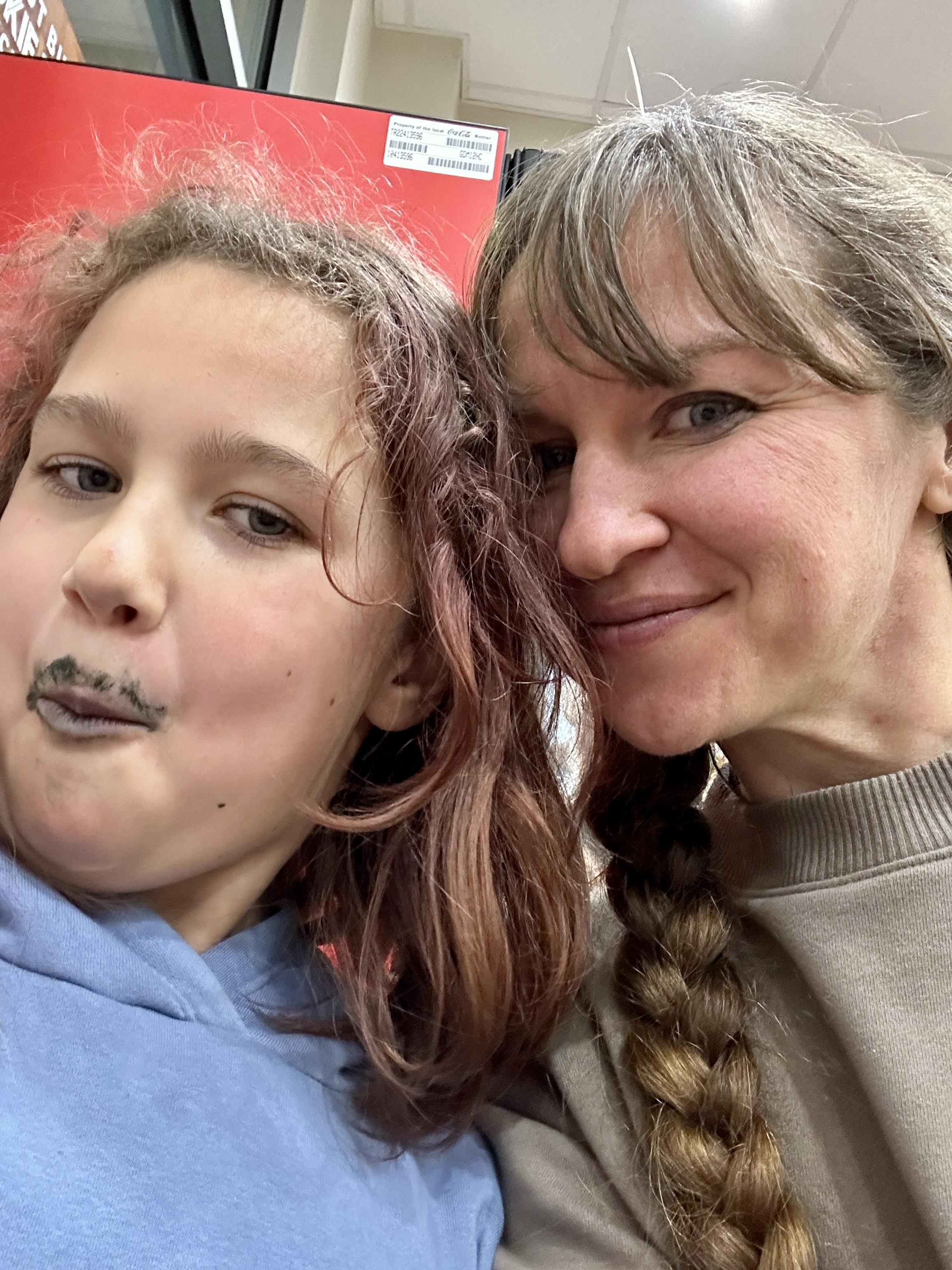 Now, an aerial silks class would, of course, be reason alone for my sisters to come out to North Carolina. Turns out they came for more than that though. We got together for a big family pre-Thanksgiving dinner and it was awesome (as usual). There were barbies and cousins and good food. Lots of laughing and only a handful of pictures.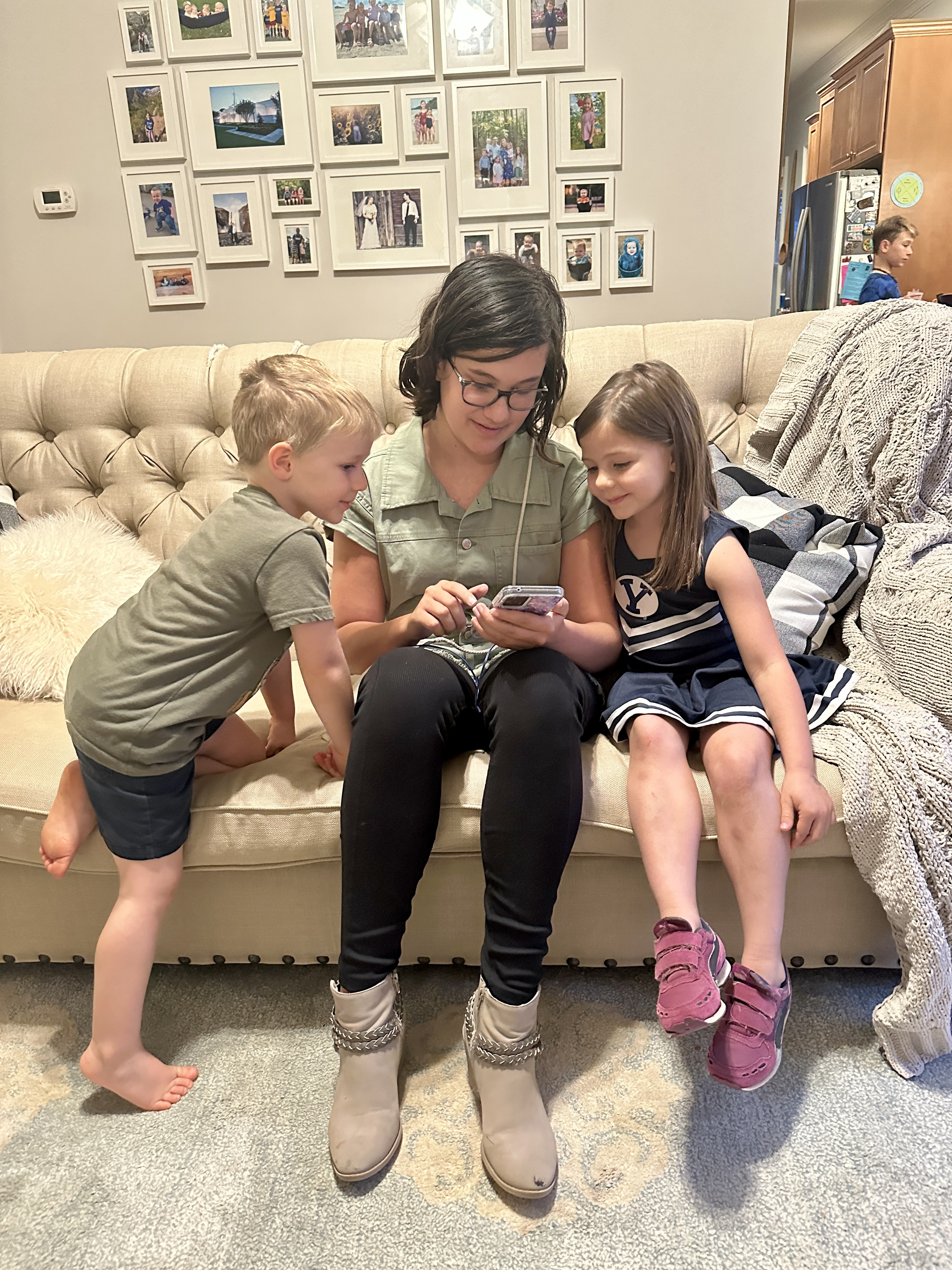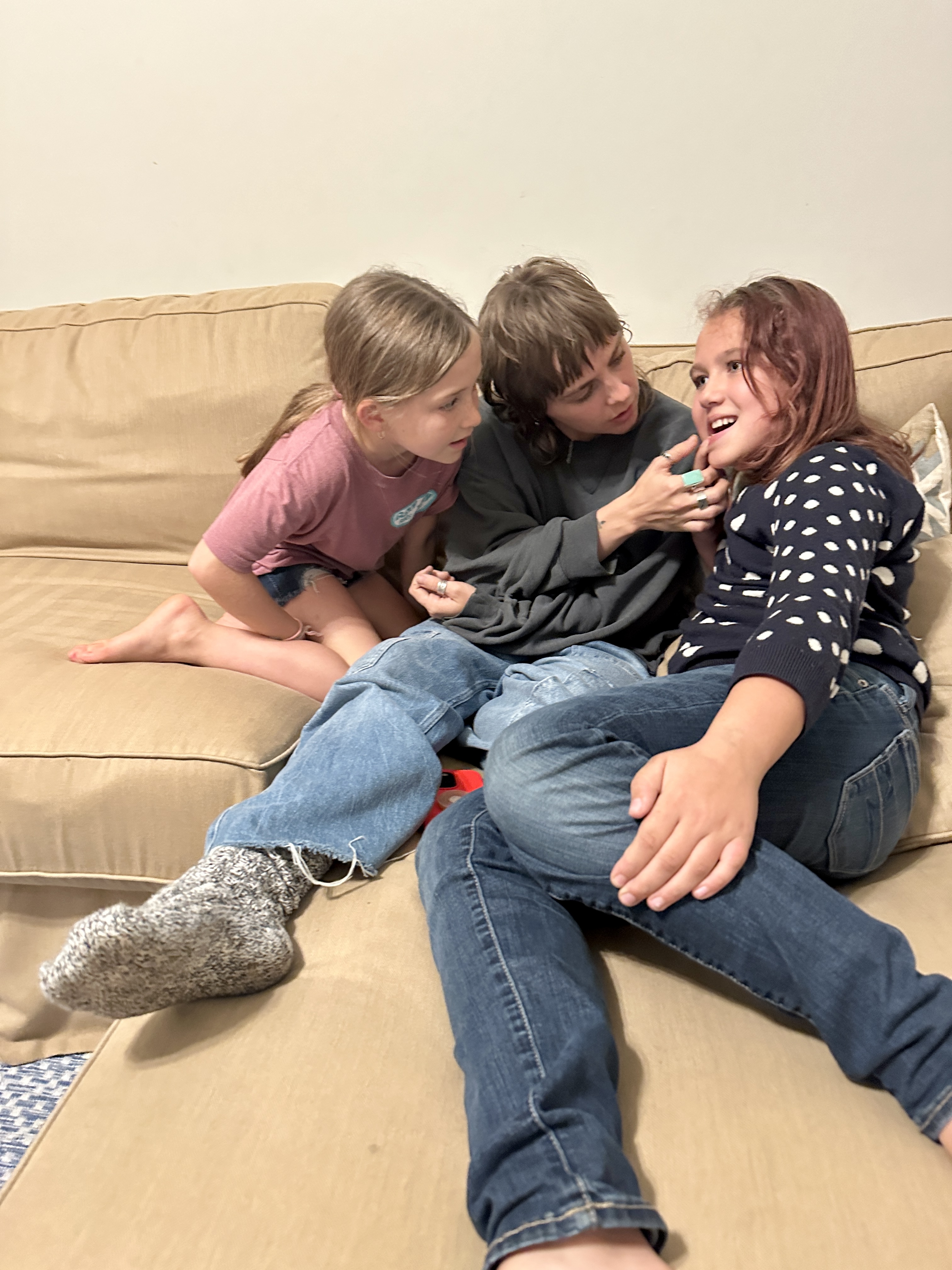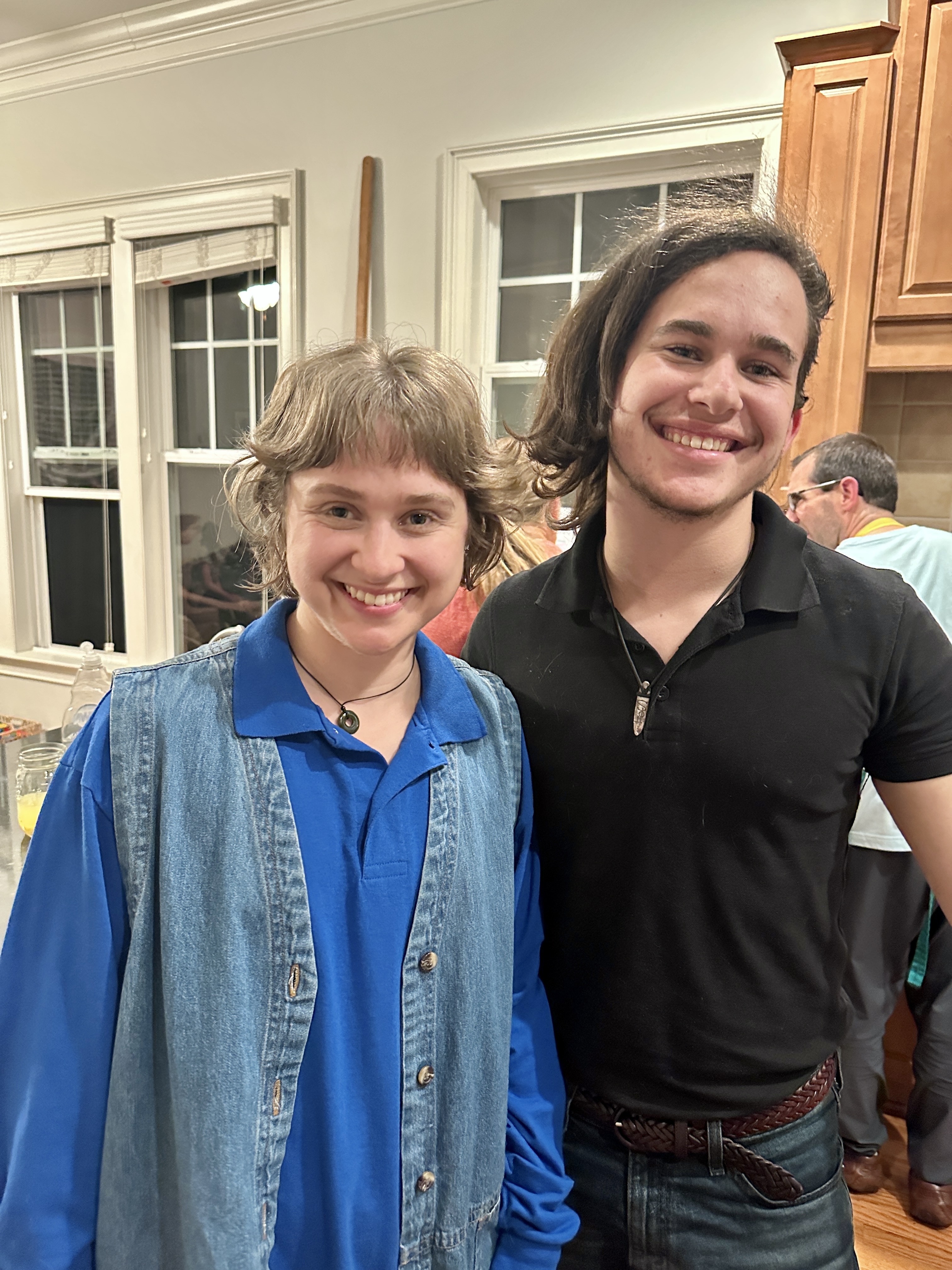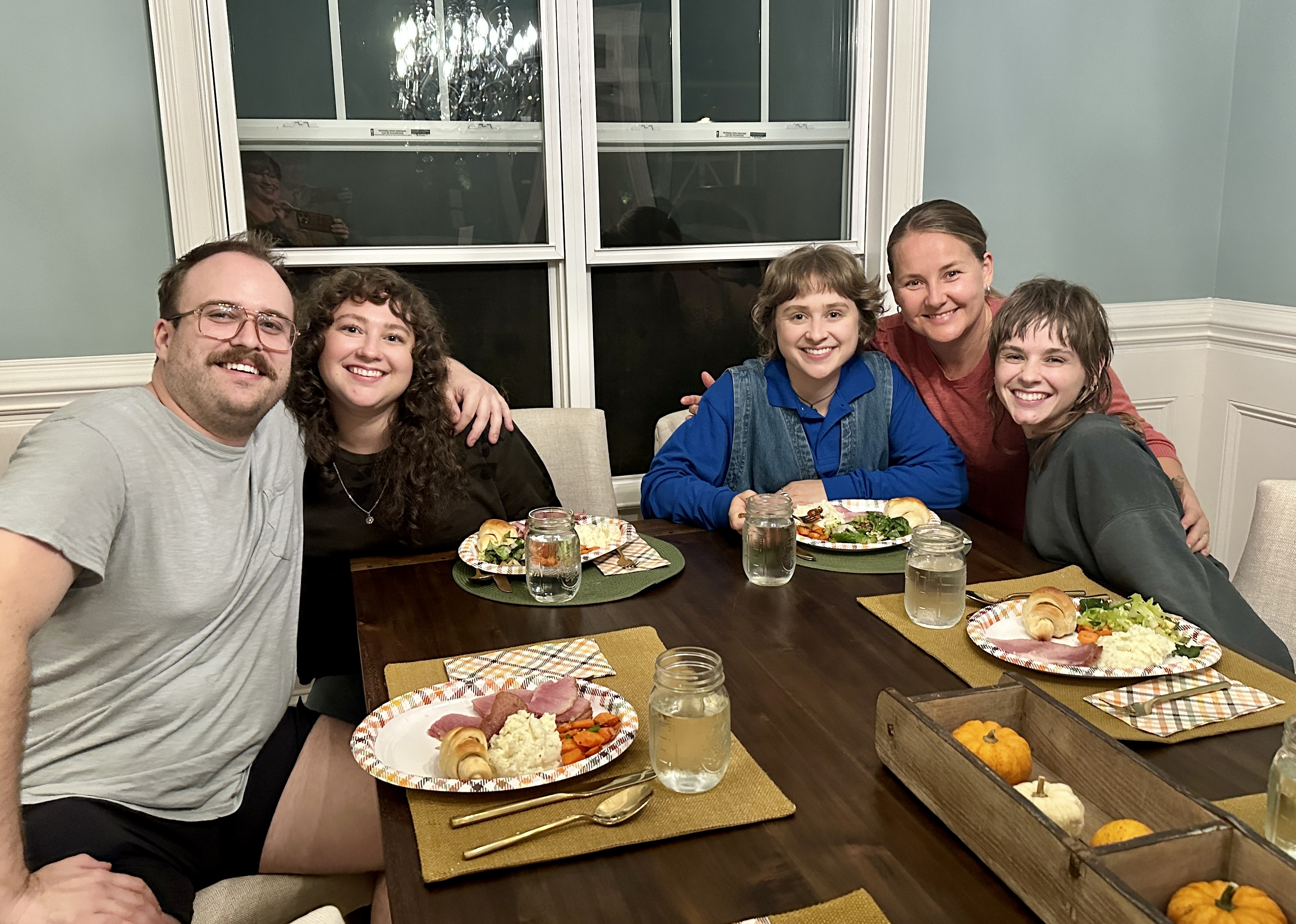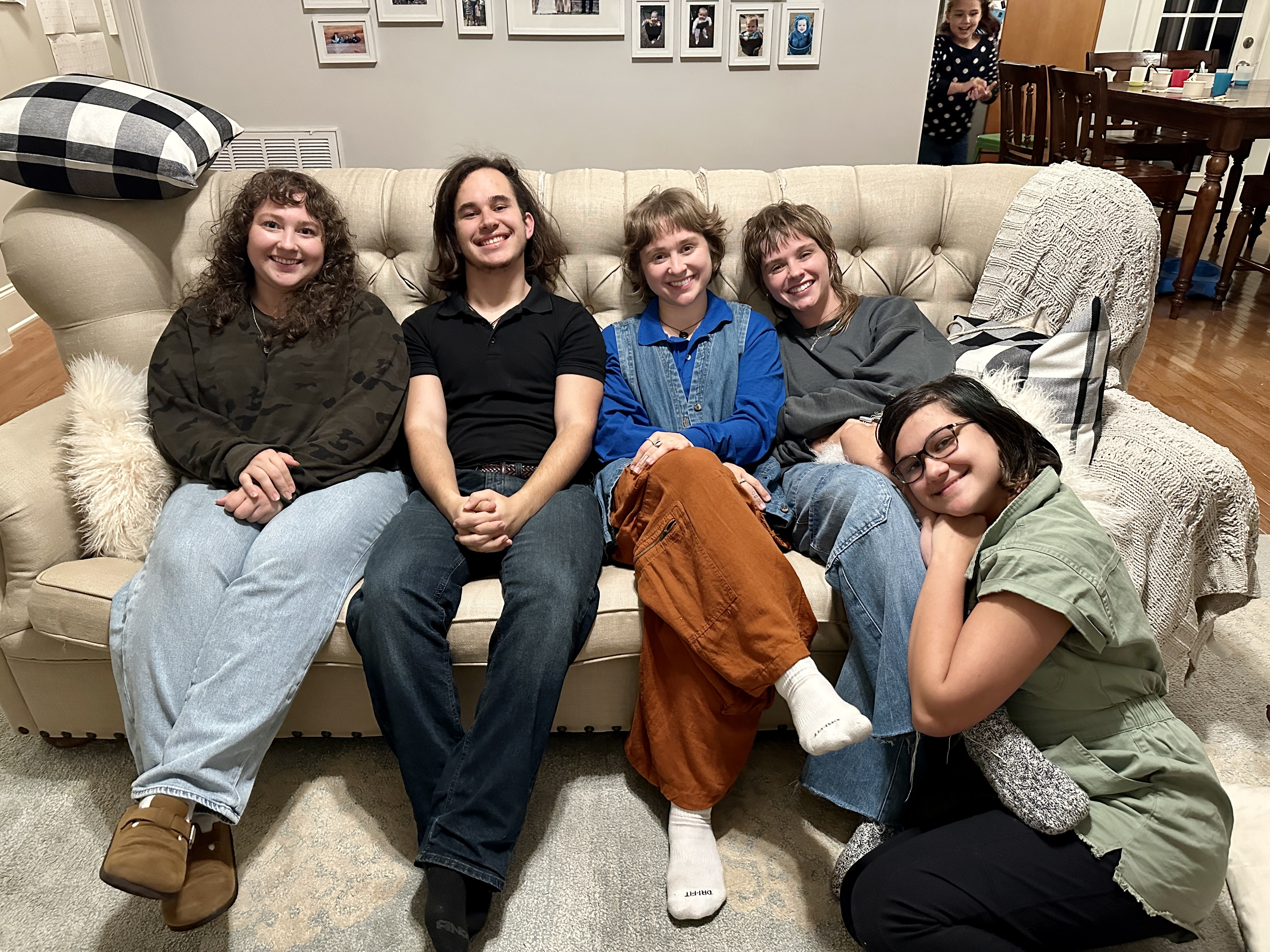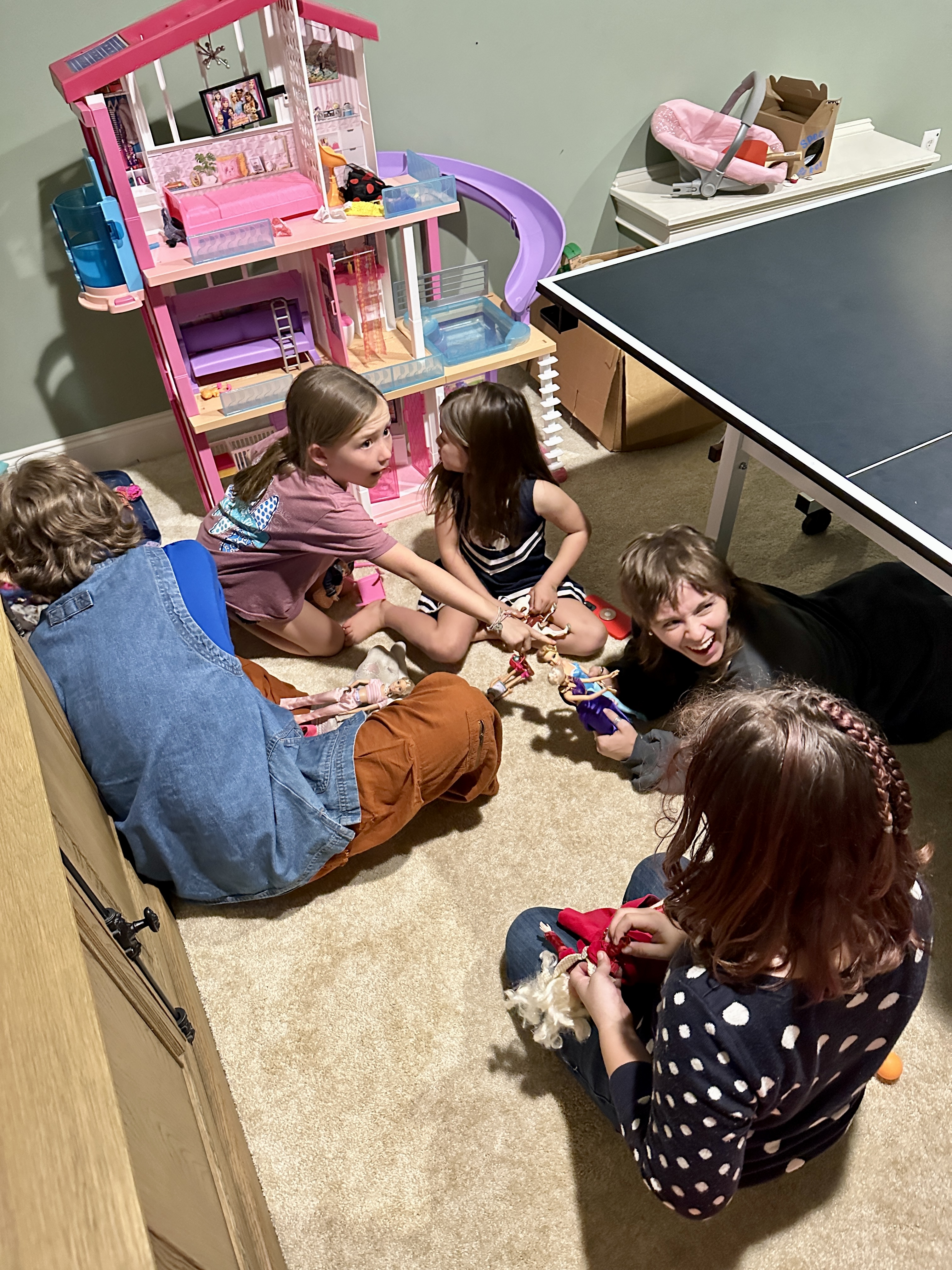 Next week our Thanksgiving is going to be really different. It will be just us and my husband might sleep through all of it. To be honest, I've worried that quiet and simple might be something of a let down for Garyn as it is his last Thanksgiving as a denizen of our household. I remind myself that we will have lots of laughing, good food and epic bingo prizes. We will have us…and we are pretty good stuff. Different will be just fine.